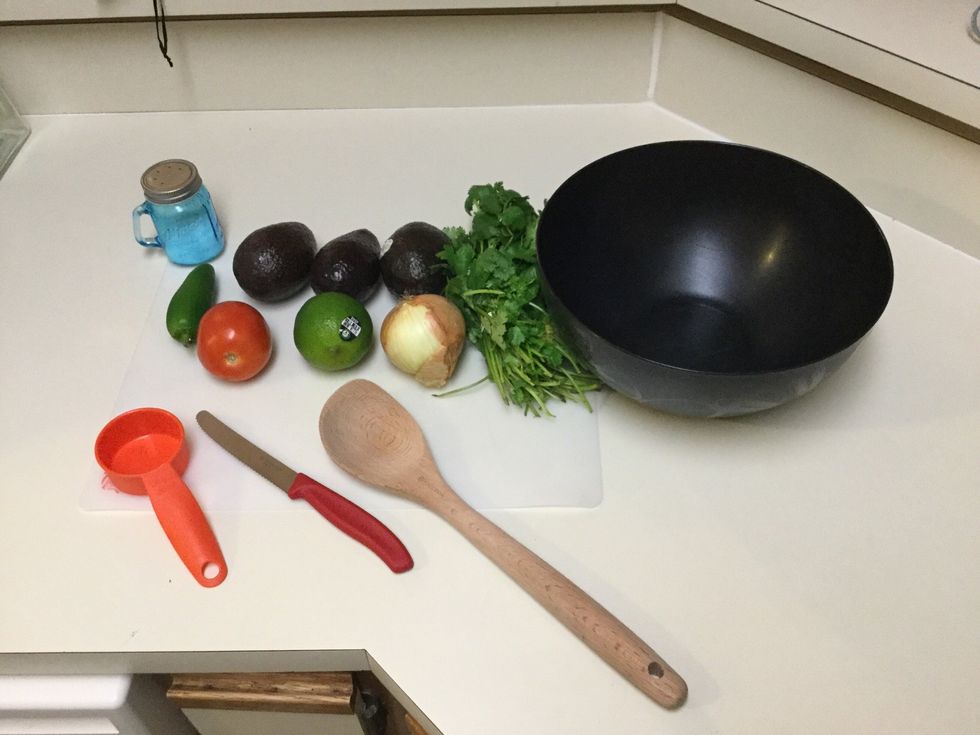 Gather all of your supplies!
Cut open the avocados, remove the pits, and peel the skin off. A trick to tell if an avocado is ripe: peel back the small stem at the top of the avocado. If green, good to go! Brown means overripe.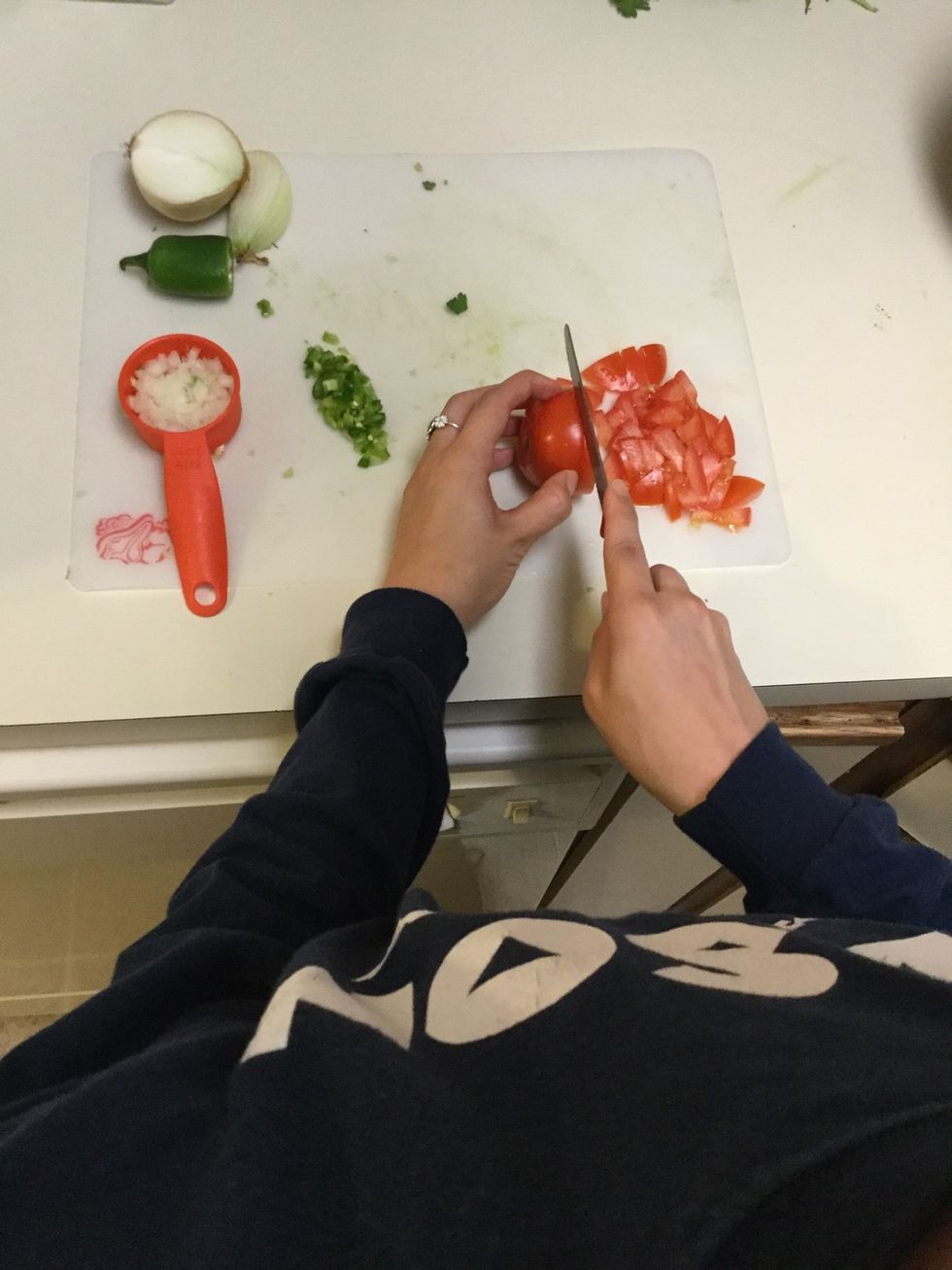 Add chopped 1/4 onion, 1/2 jalapeño pepper, and 1 tomato (here is where you put in the optional 1 clove garlic).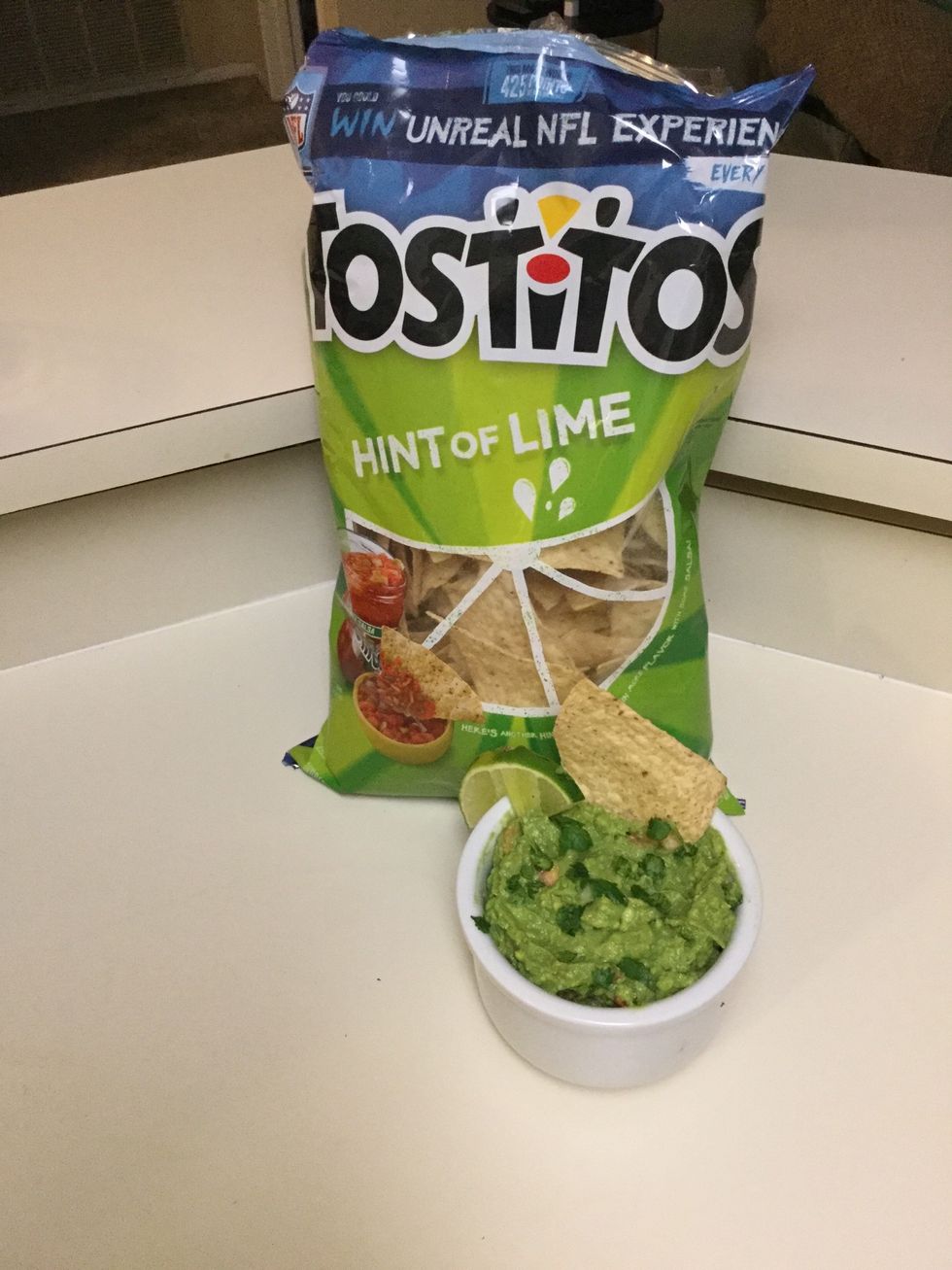 Garnish and serve with chips!
3.0 Riped avocados
1/2 Lime
1/4 Onion
1/2 Jalapeno pepper
1.0 Tomato
1/2tsp Salt
1.0Tbsp Cilantro
1.0 Clove of garlic (optional)
2.0 Bowls
1.0 Knife
1.0 Cutting board
1.0 Wooden Spoon
1/4 Measuring cup
Tostitos chips