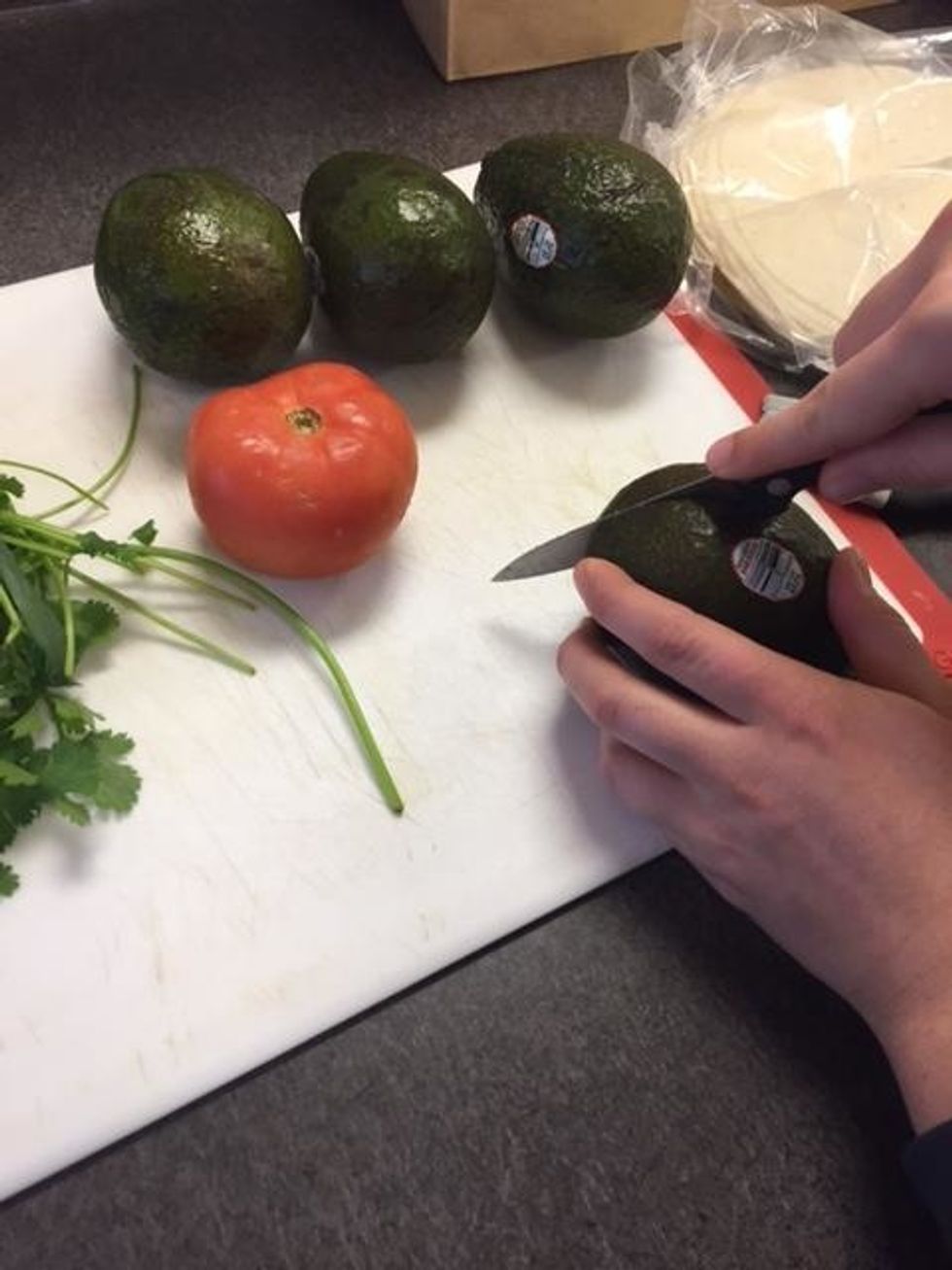 Cut avocados in half and remove seed.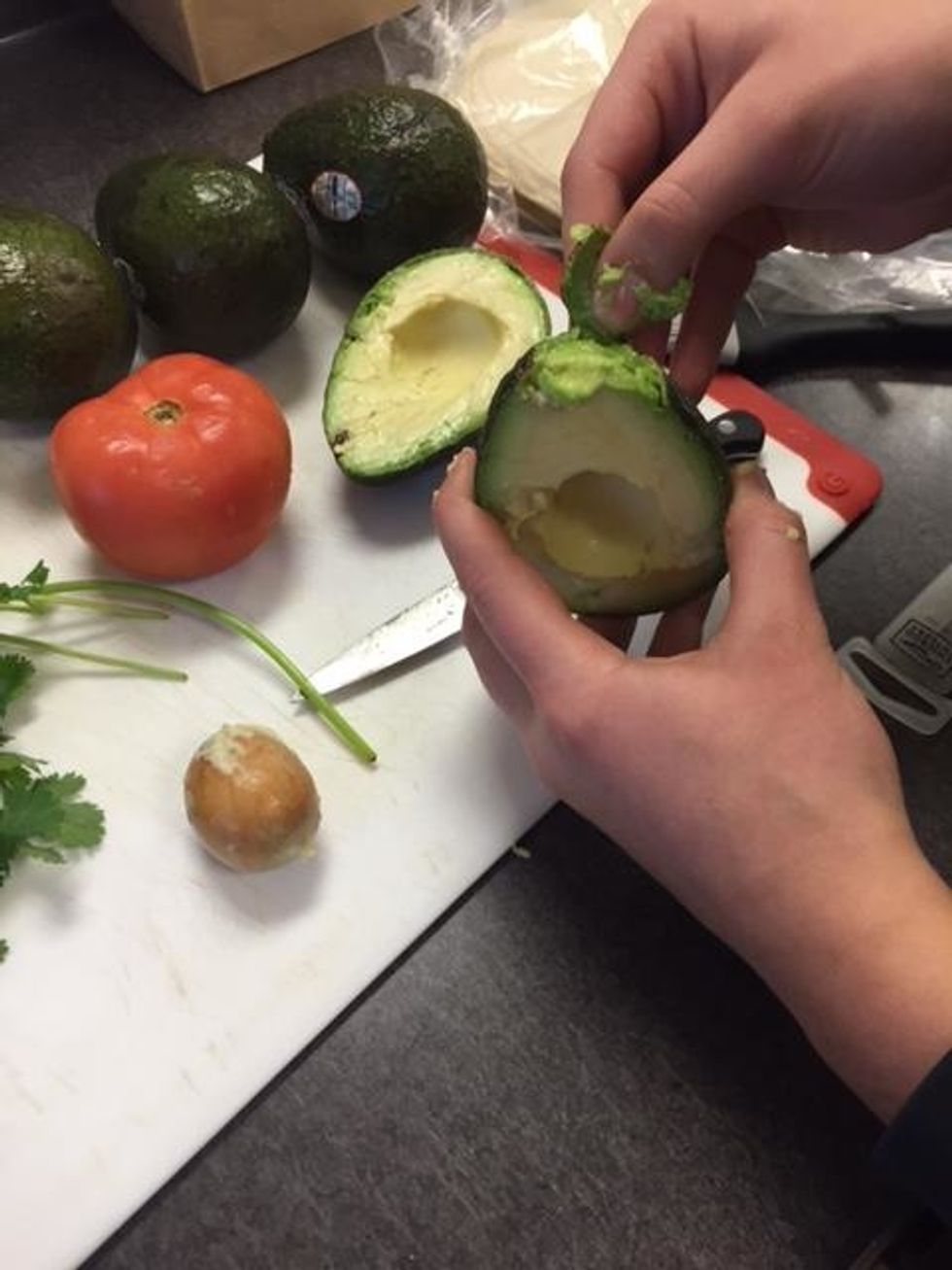 peel the skin off.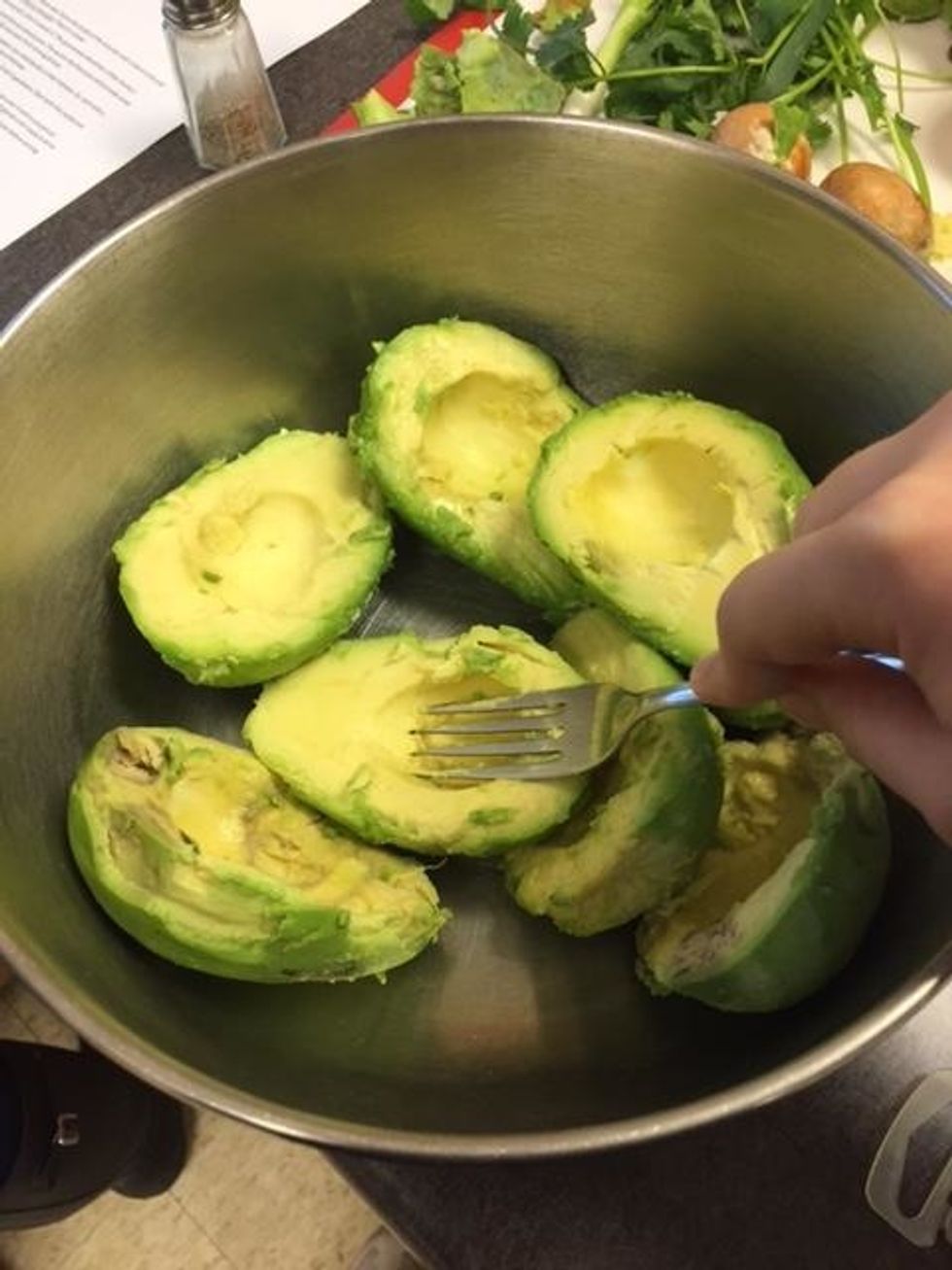 place in bowl and mash with fork.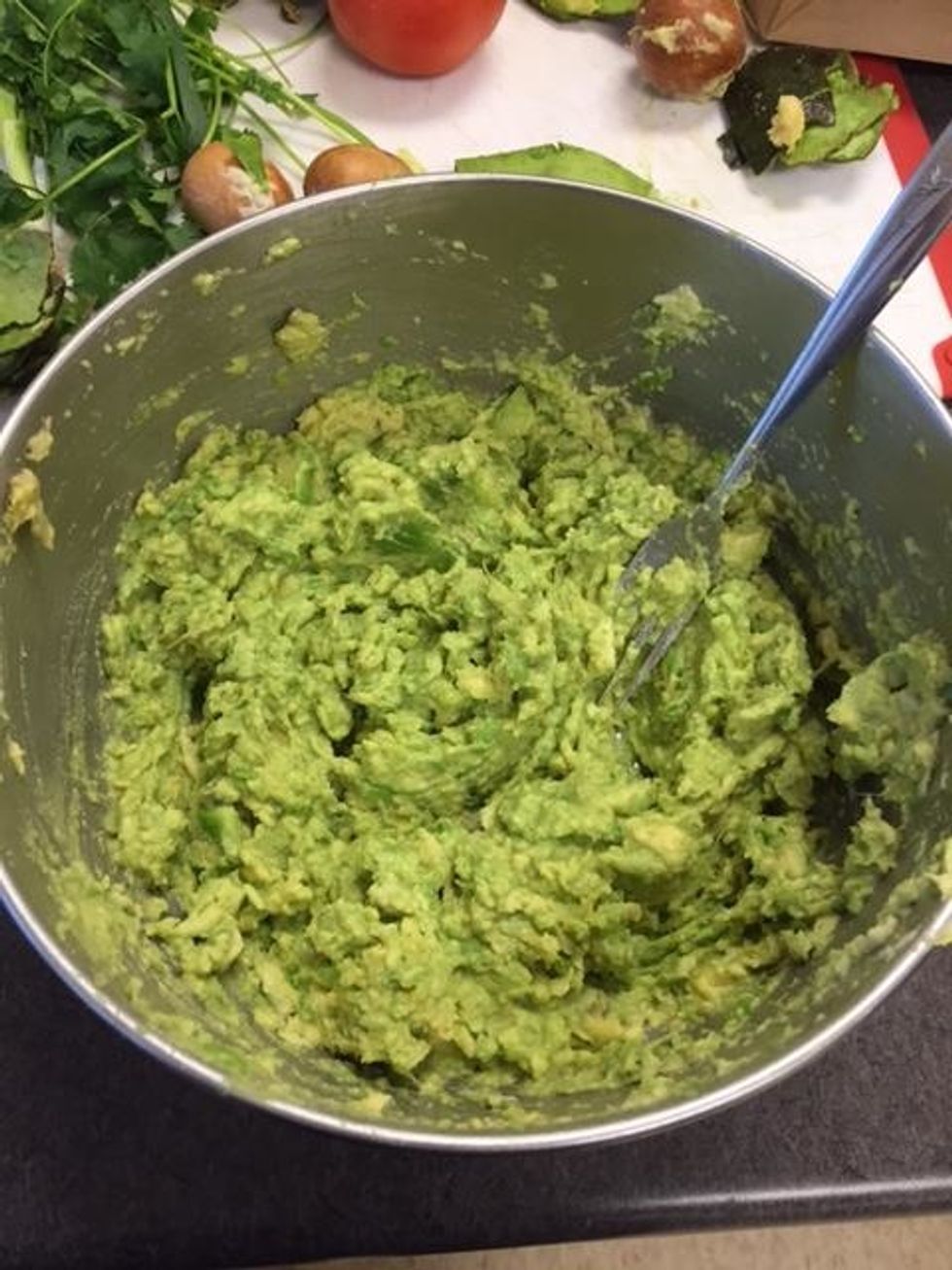 mash until slightly chunky.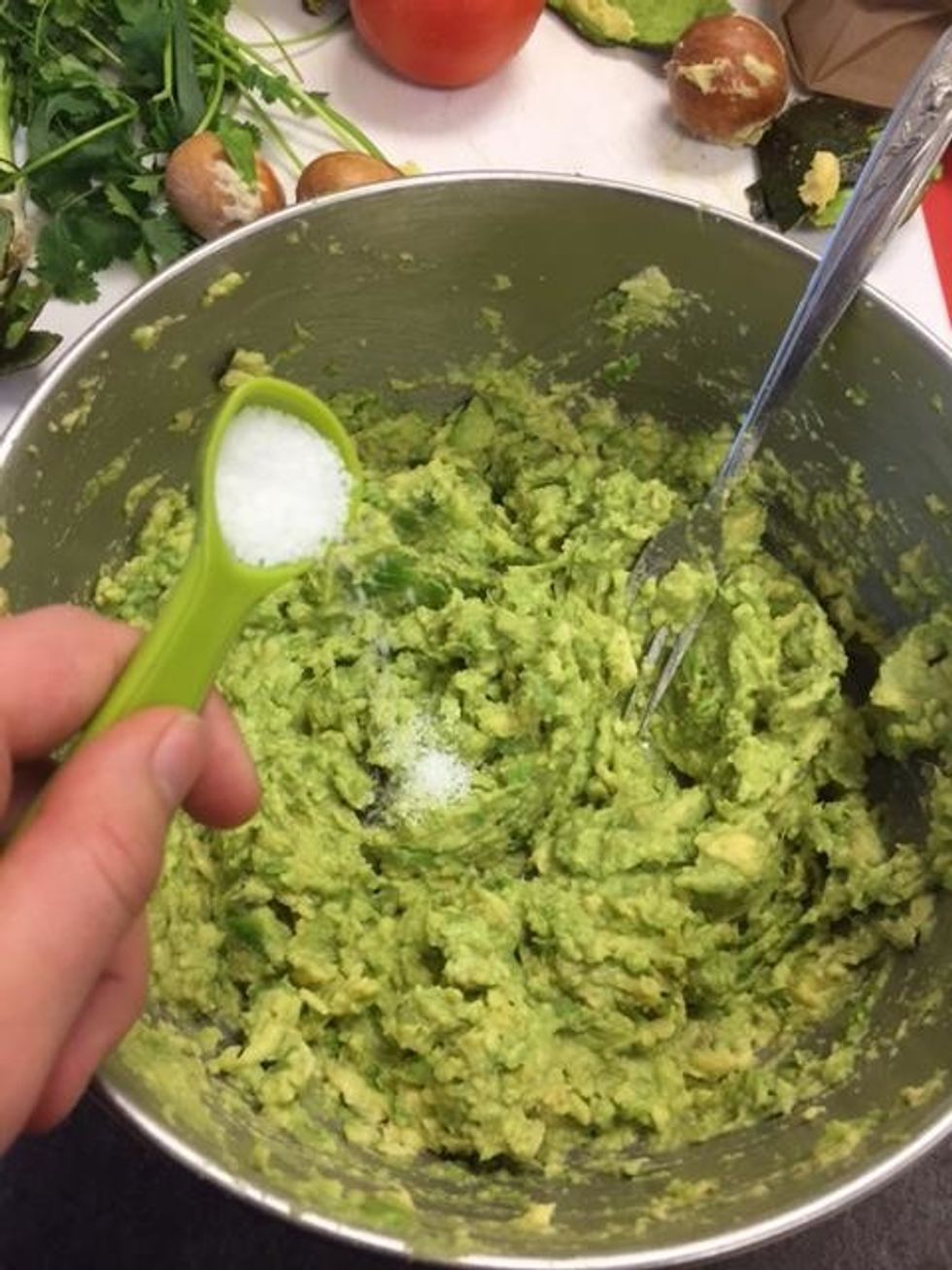 mix in salt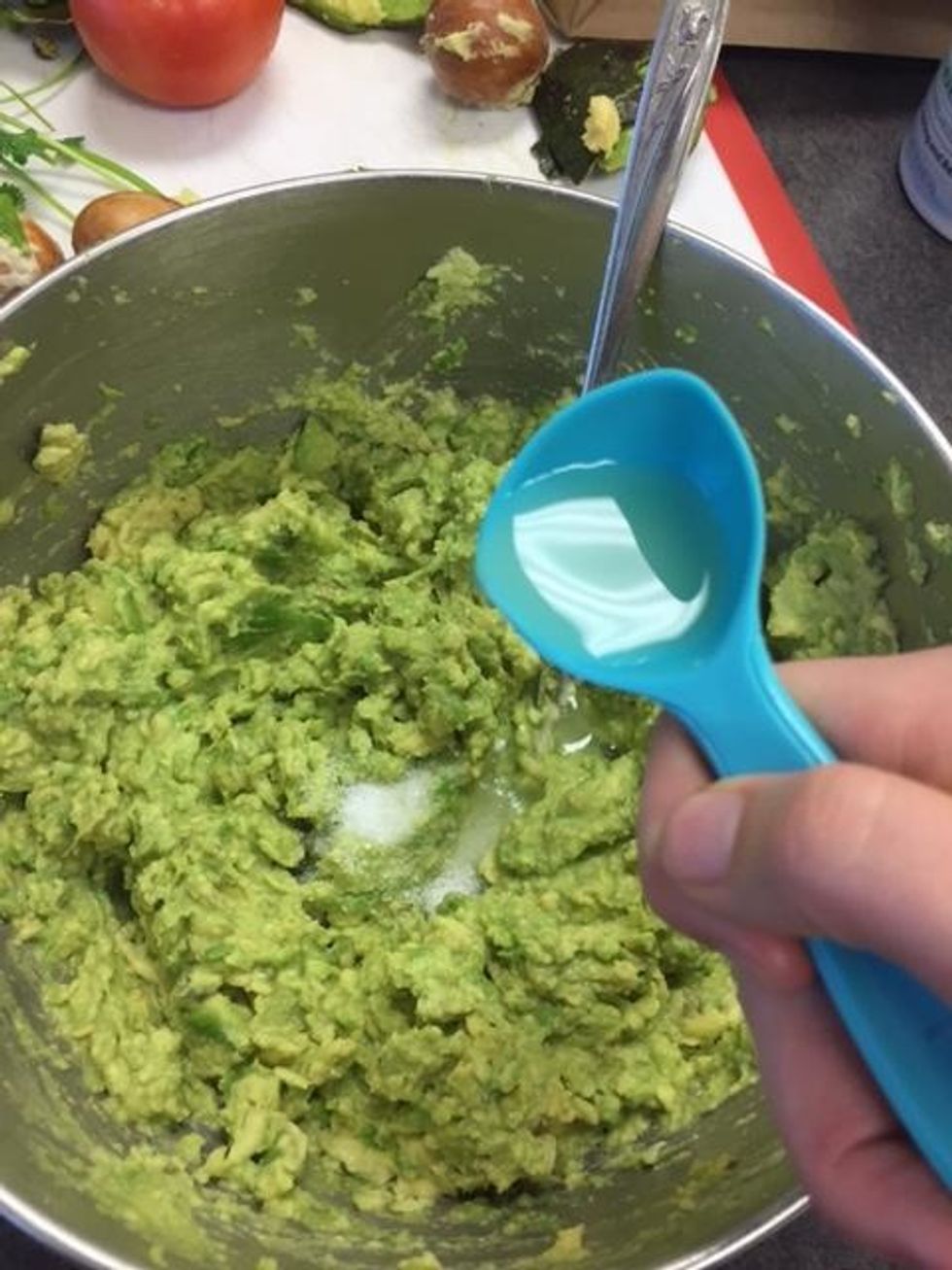 pour and mix in lemon juice.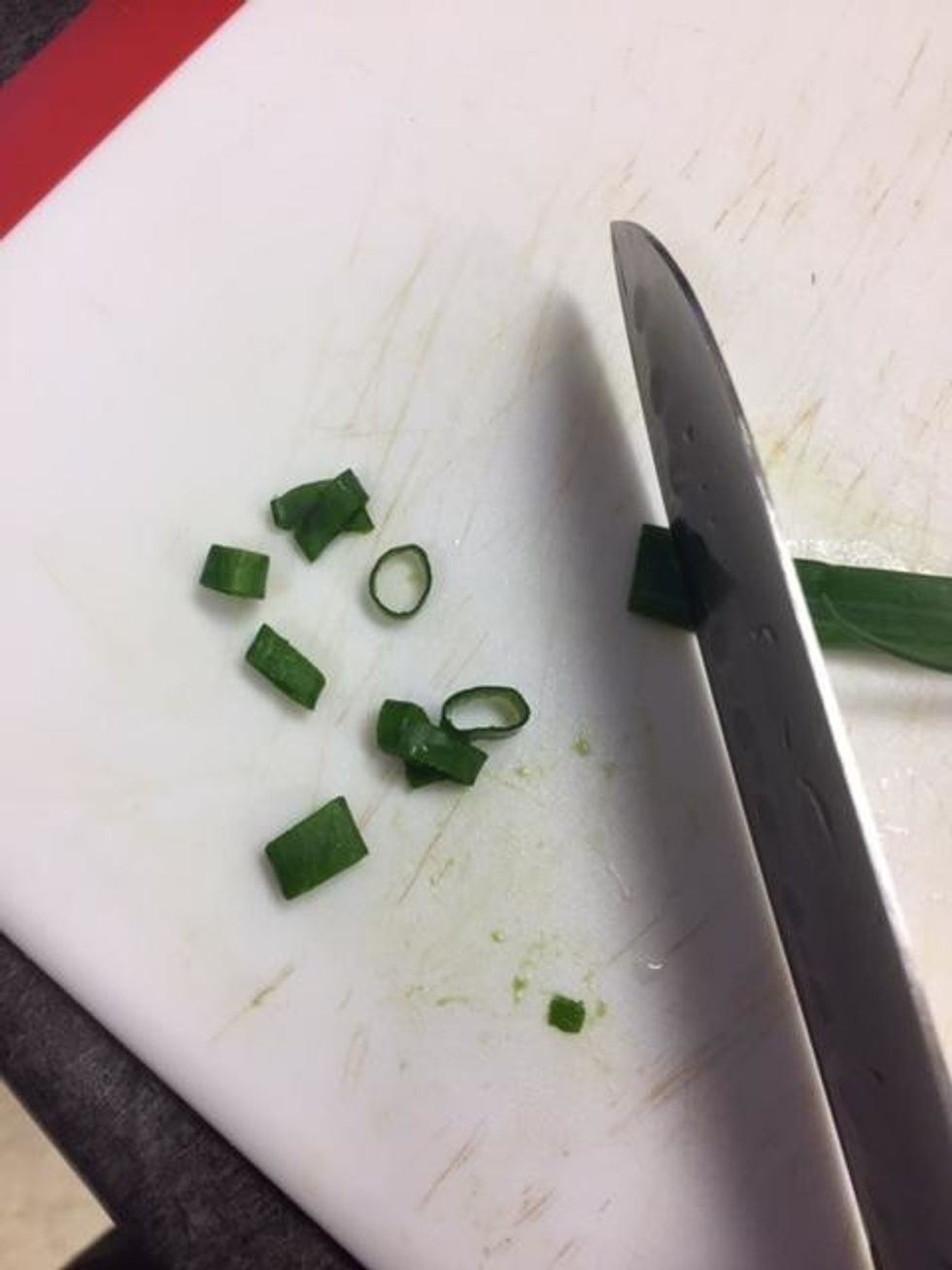 chop green onion and add into bowl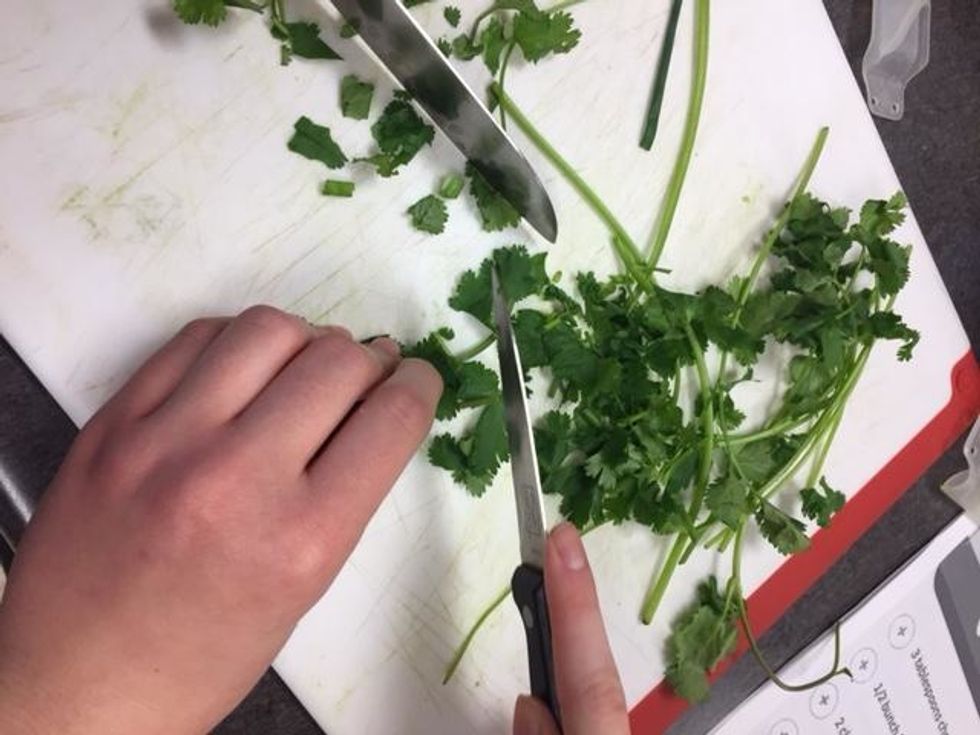 mince cilantro and add into bowl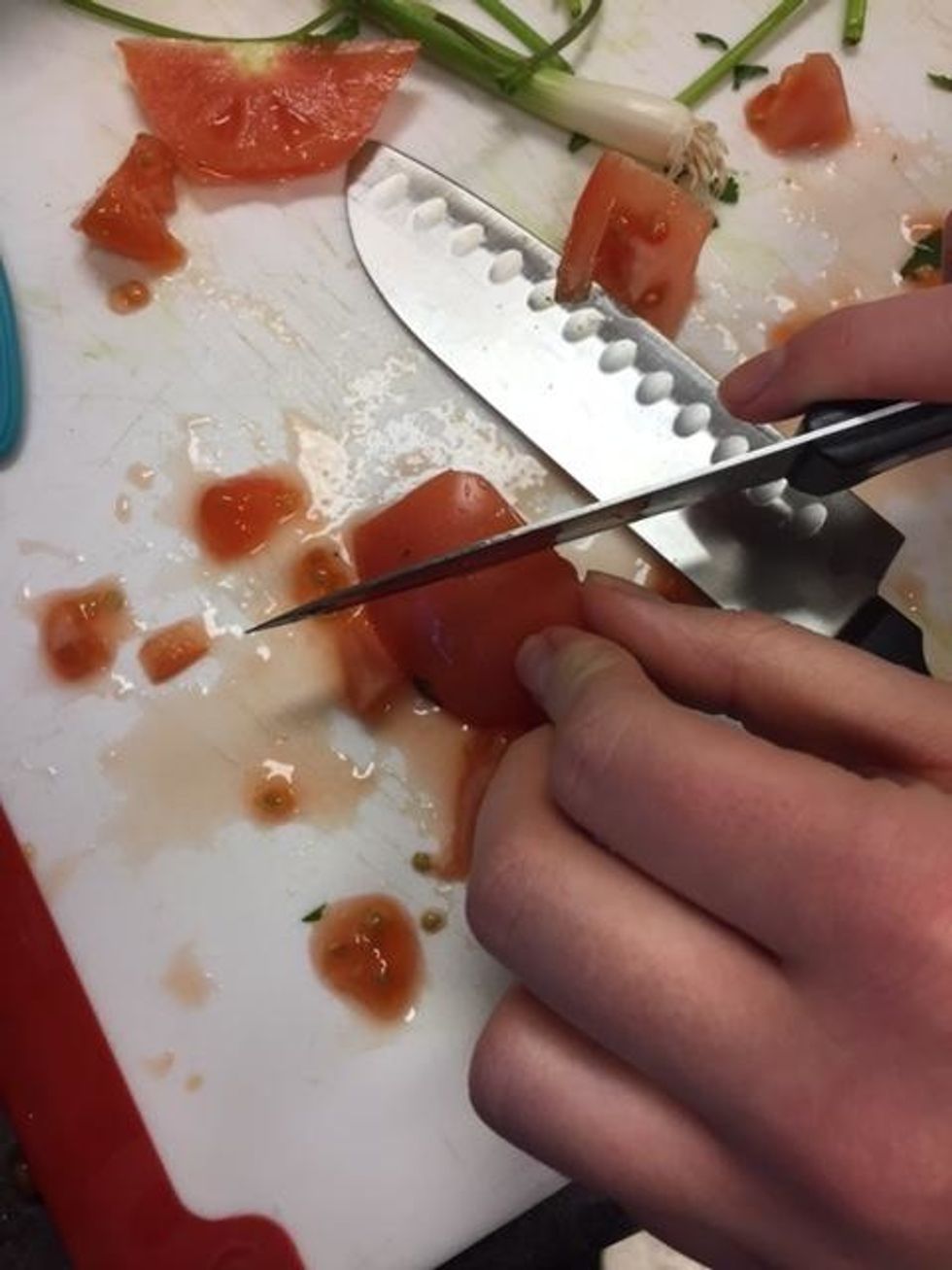 chop tomato and add into bowl.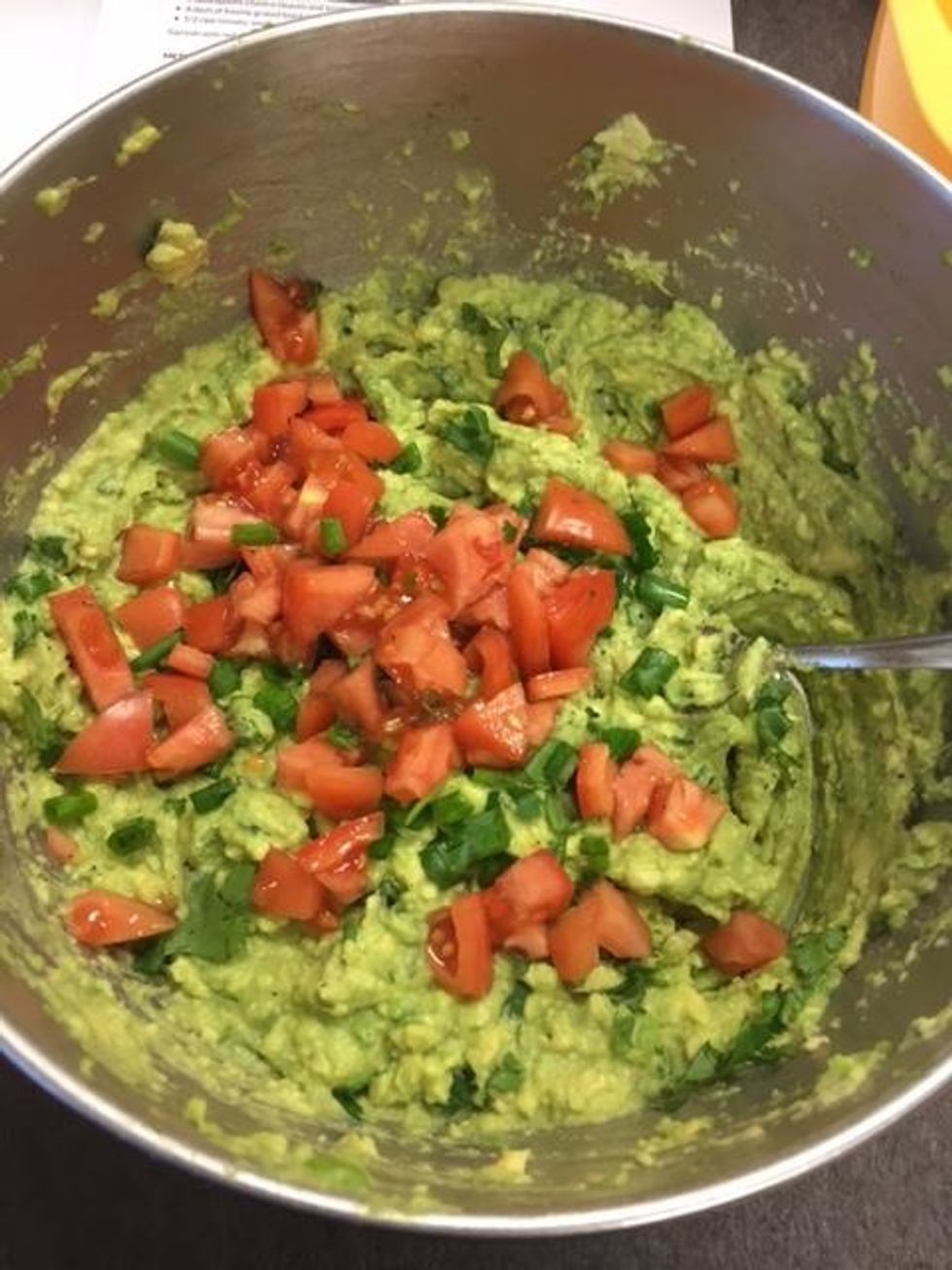 mix ingredients together and chill in the fridge.
slice tortillas into triangles.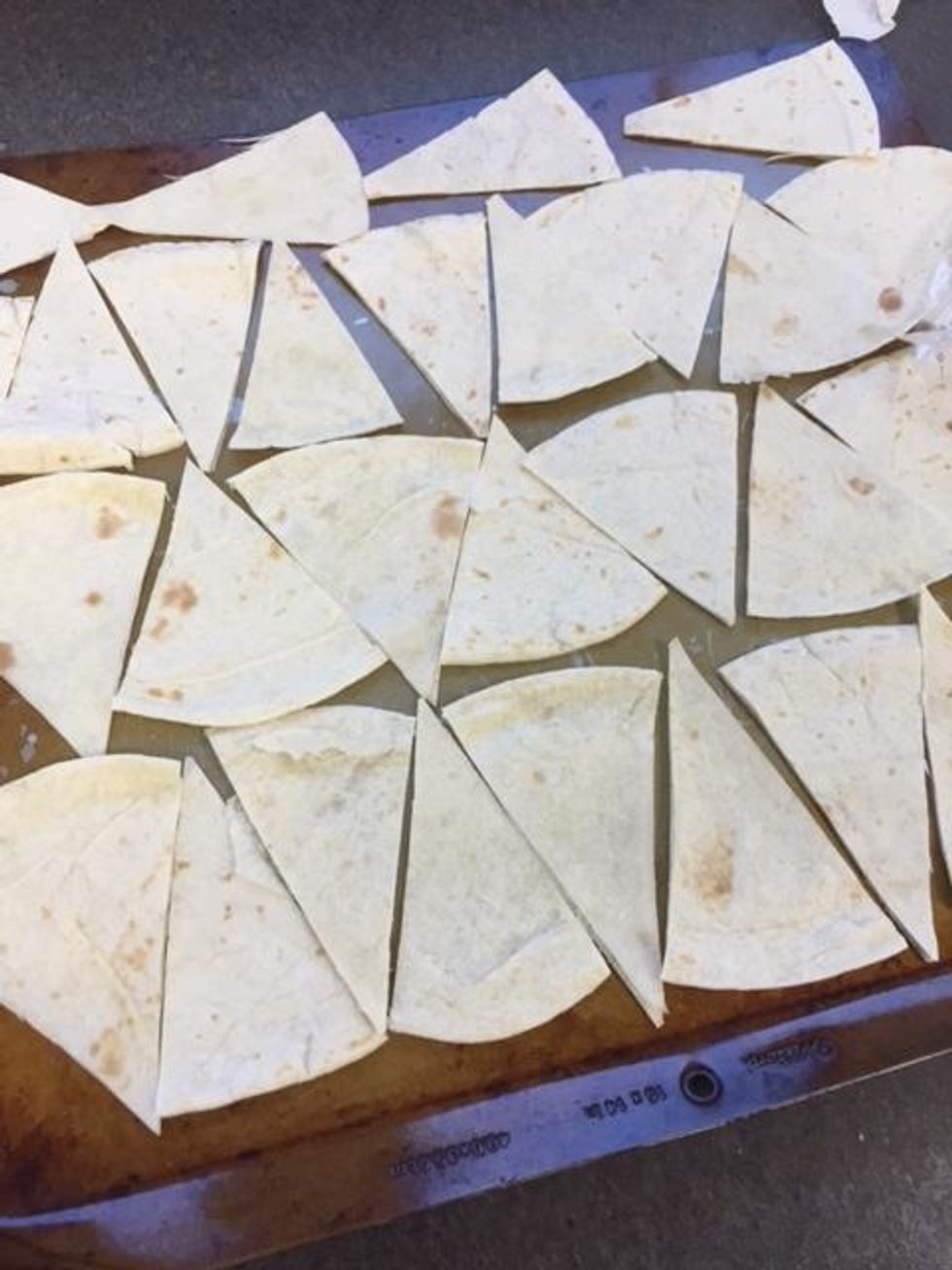 lay in a single layer on baking sheet.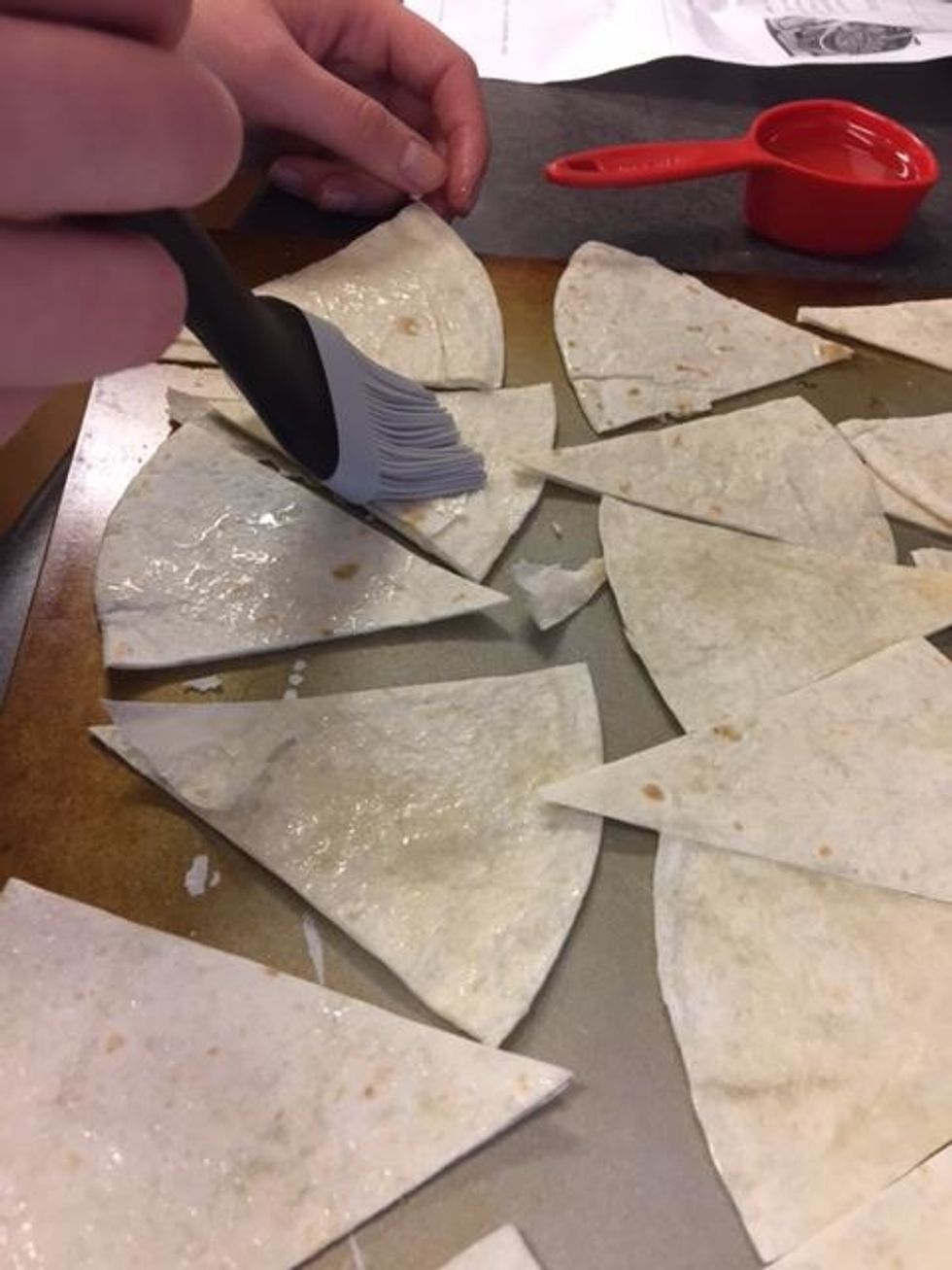 brush with vegetable oil.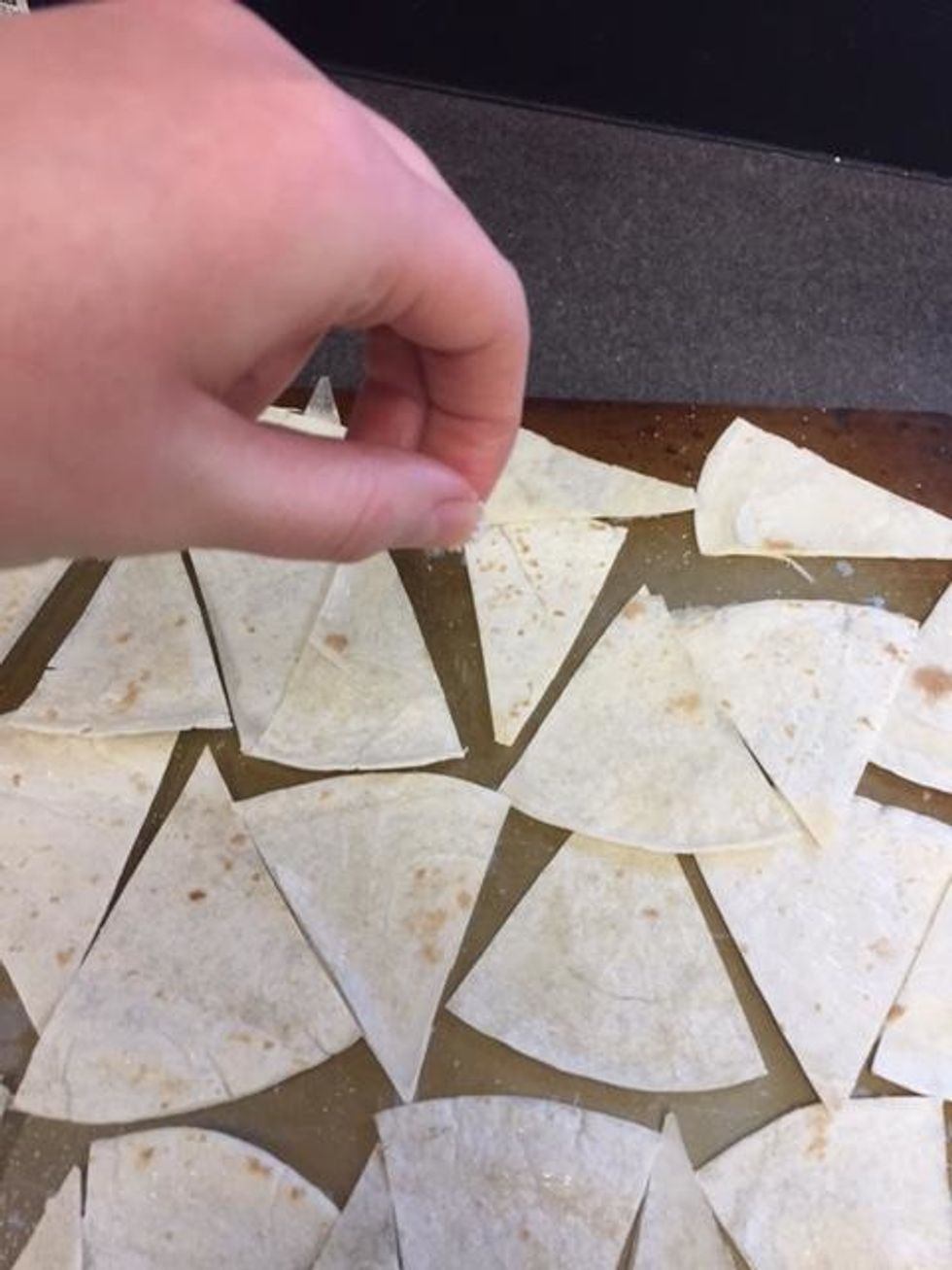 sprinkle with salt.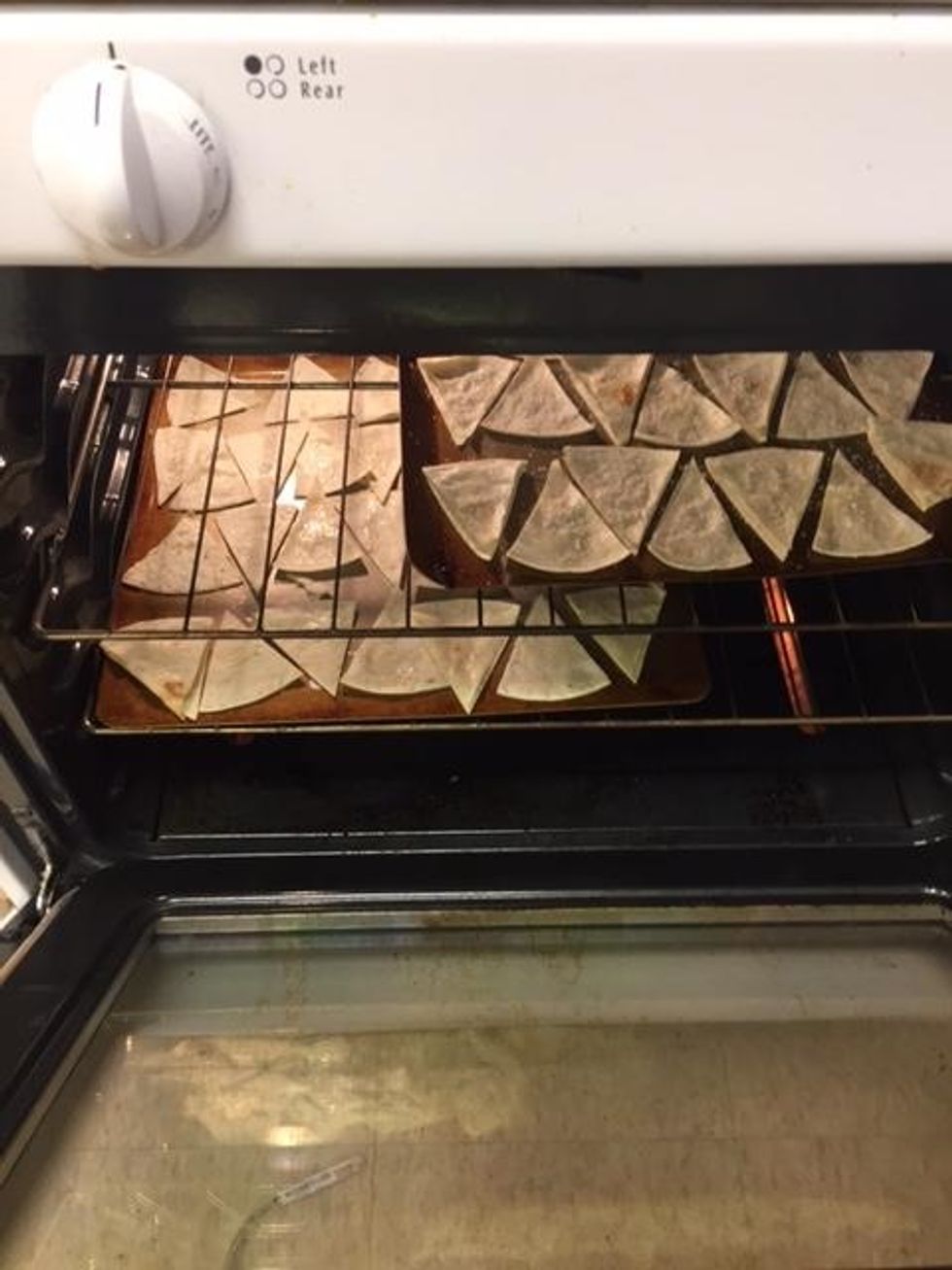 bake for 7 minutes and then switch to other shelf. bake 7 more minutes.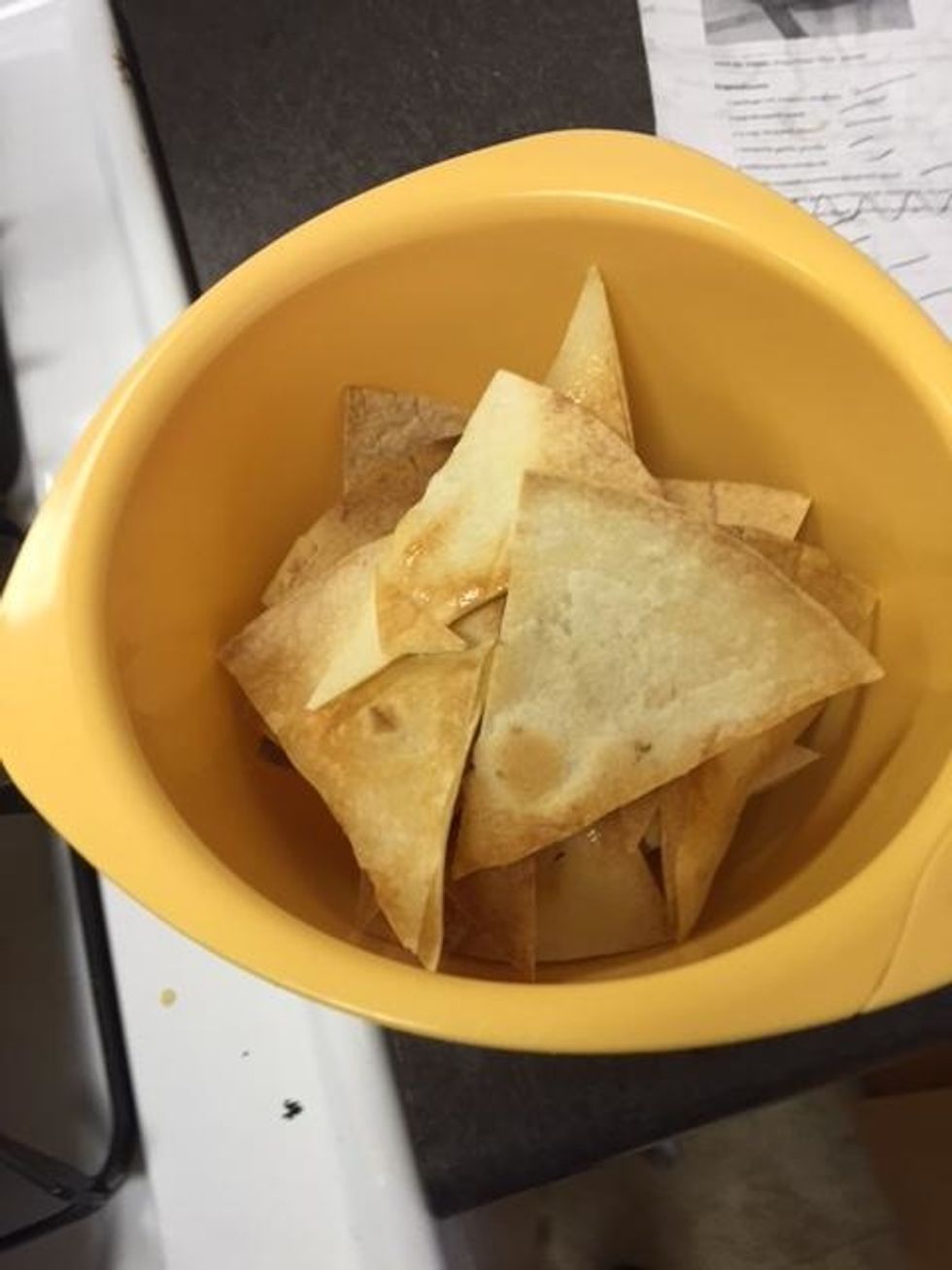 serve with guacamole.
4.0 avocados
3.0tsp kosher salt
2.0Tbsp lemon juice
4.0Tbsp minced green onion
4.0Tbsp cilantro
1.0 ripe tomato
10.0 flour tortillas
1/4c vegetable oil