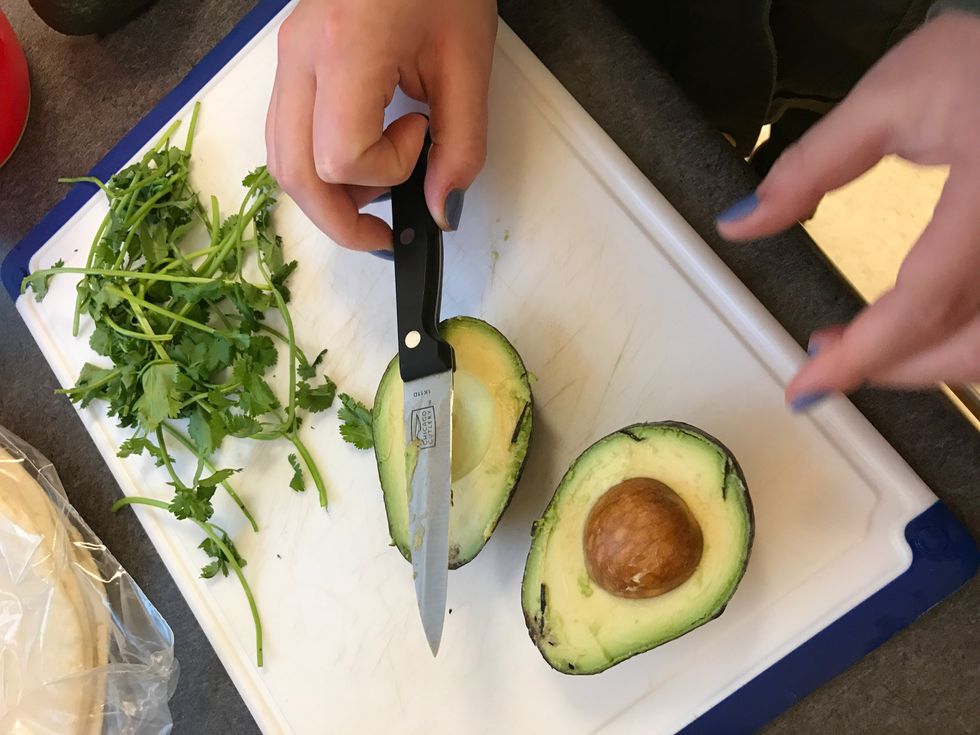 Cut 2 avocados in half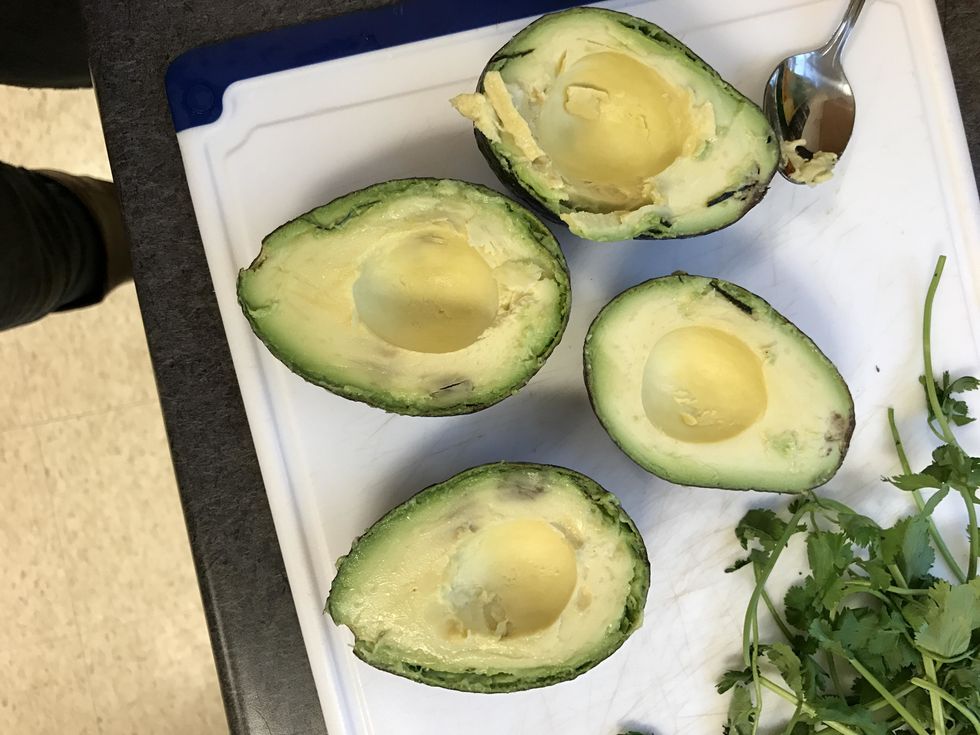 Remove seed and score the inside of the avocado with a knife
Scoop out the flesh with a spoon and add to a medium bowl.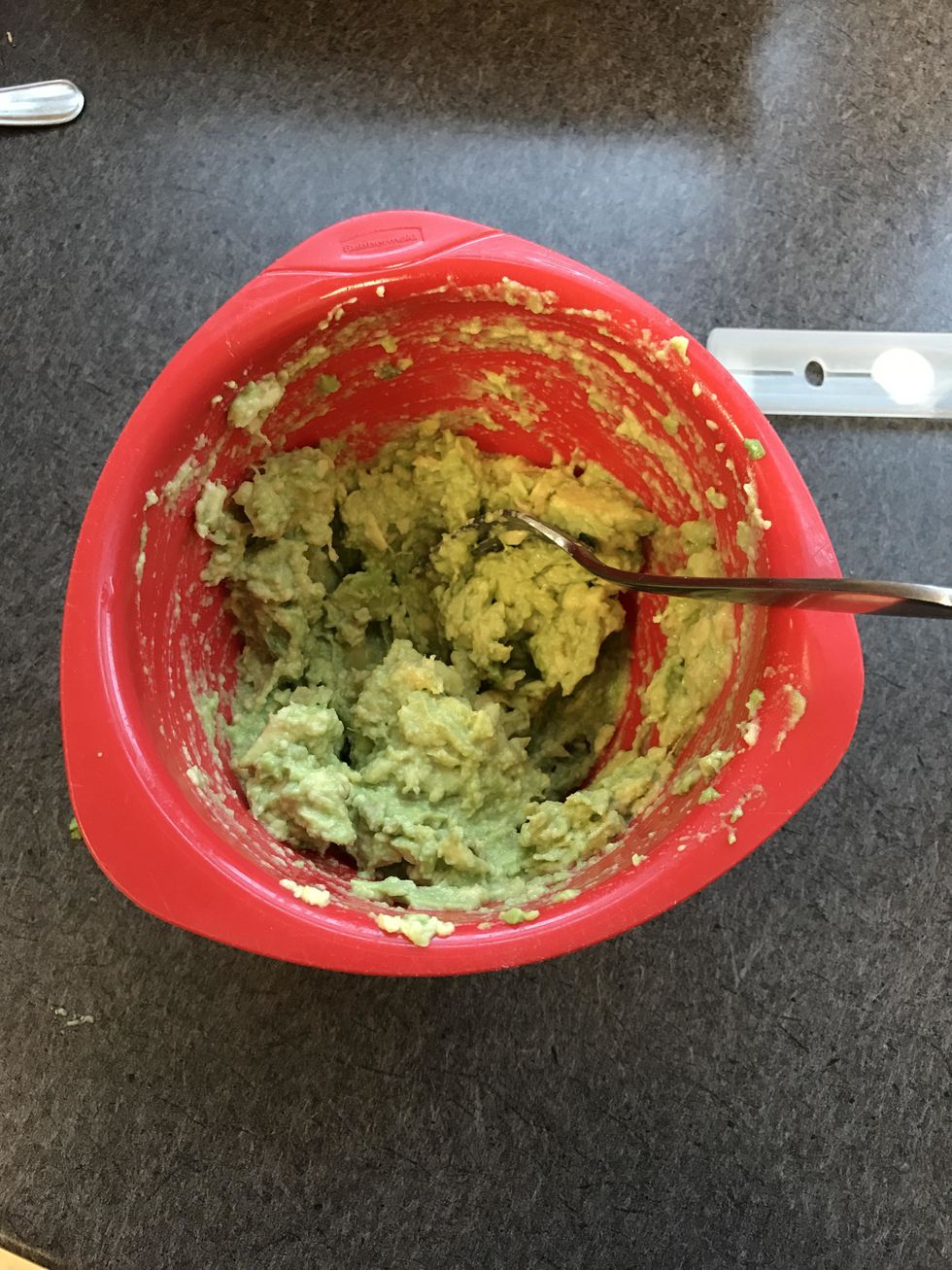 Mash avocado with a fork (should be a little chunky)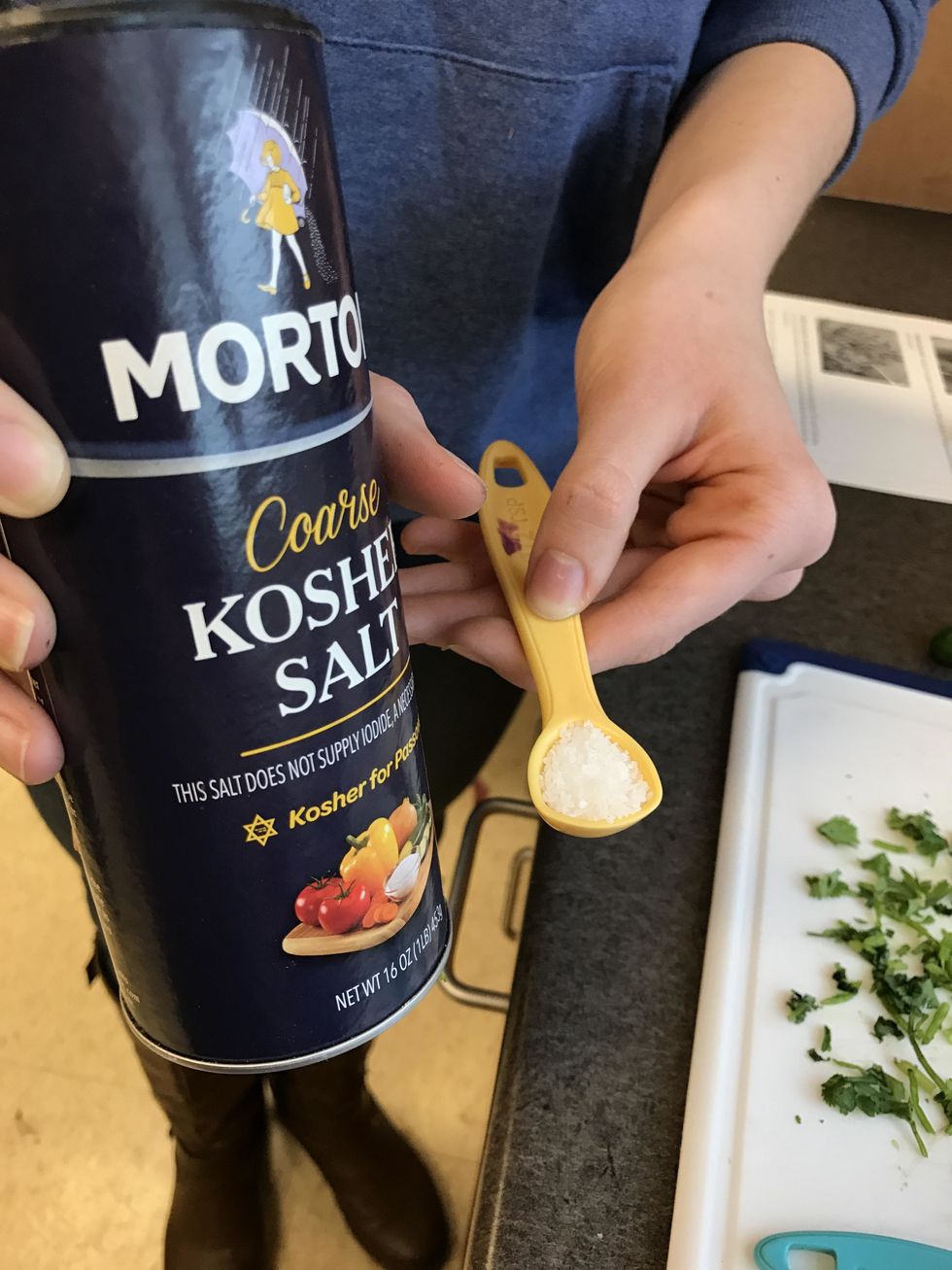 Add 1/2 teaspoon of kosher salt to the bowl of mashed avocados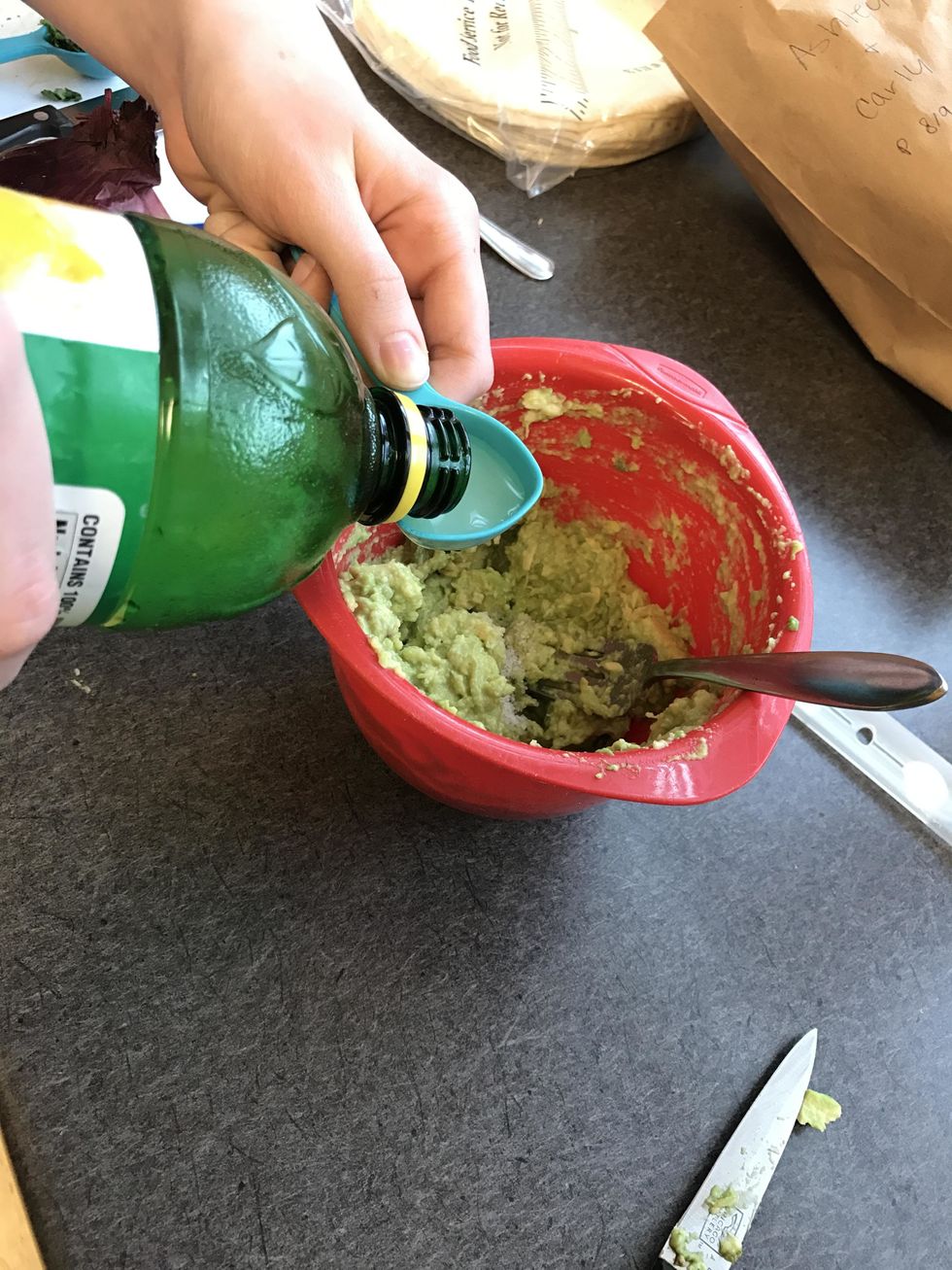 Add 1 tablespoon of lemon (or lime) juice to the bowl. Mix avocados, salt, and lemon juice together.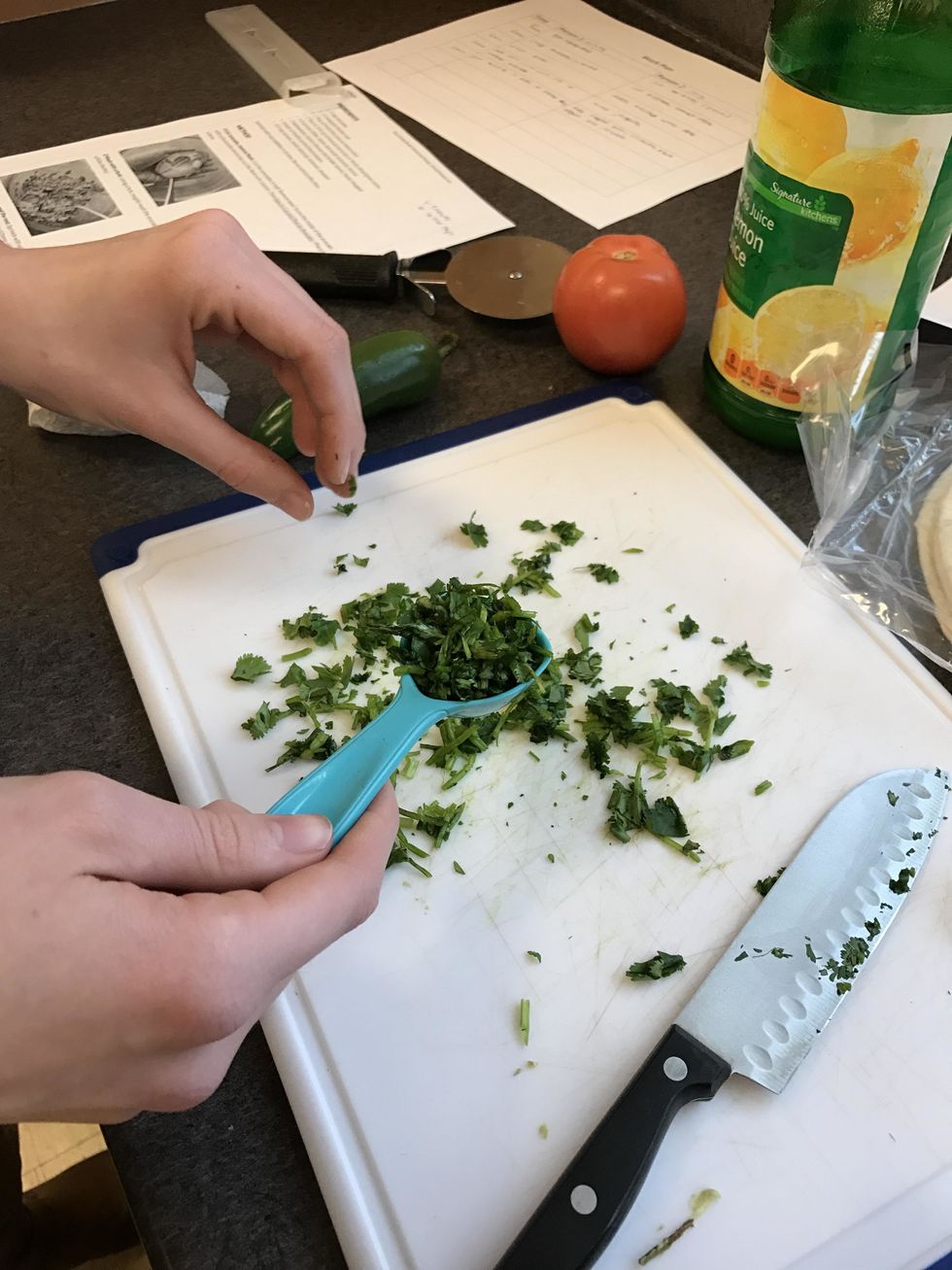 Add 2 tablespoons of finely chopped cilantro to the bowl.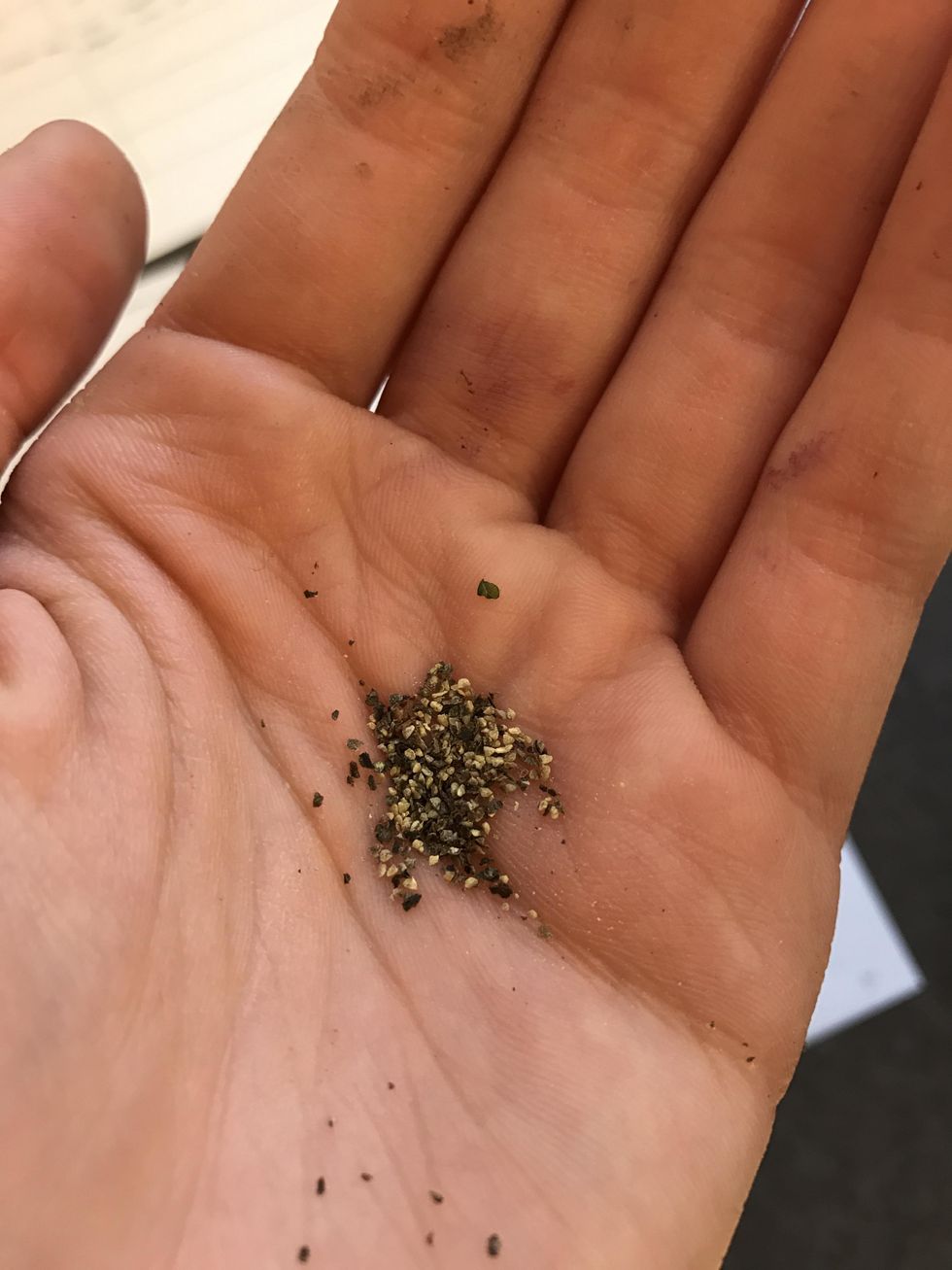 Add a dash of grated black pepper to the bowl.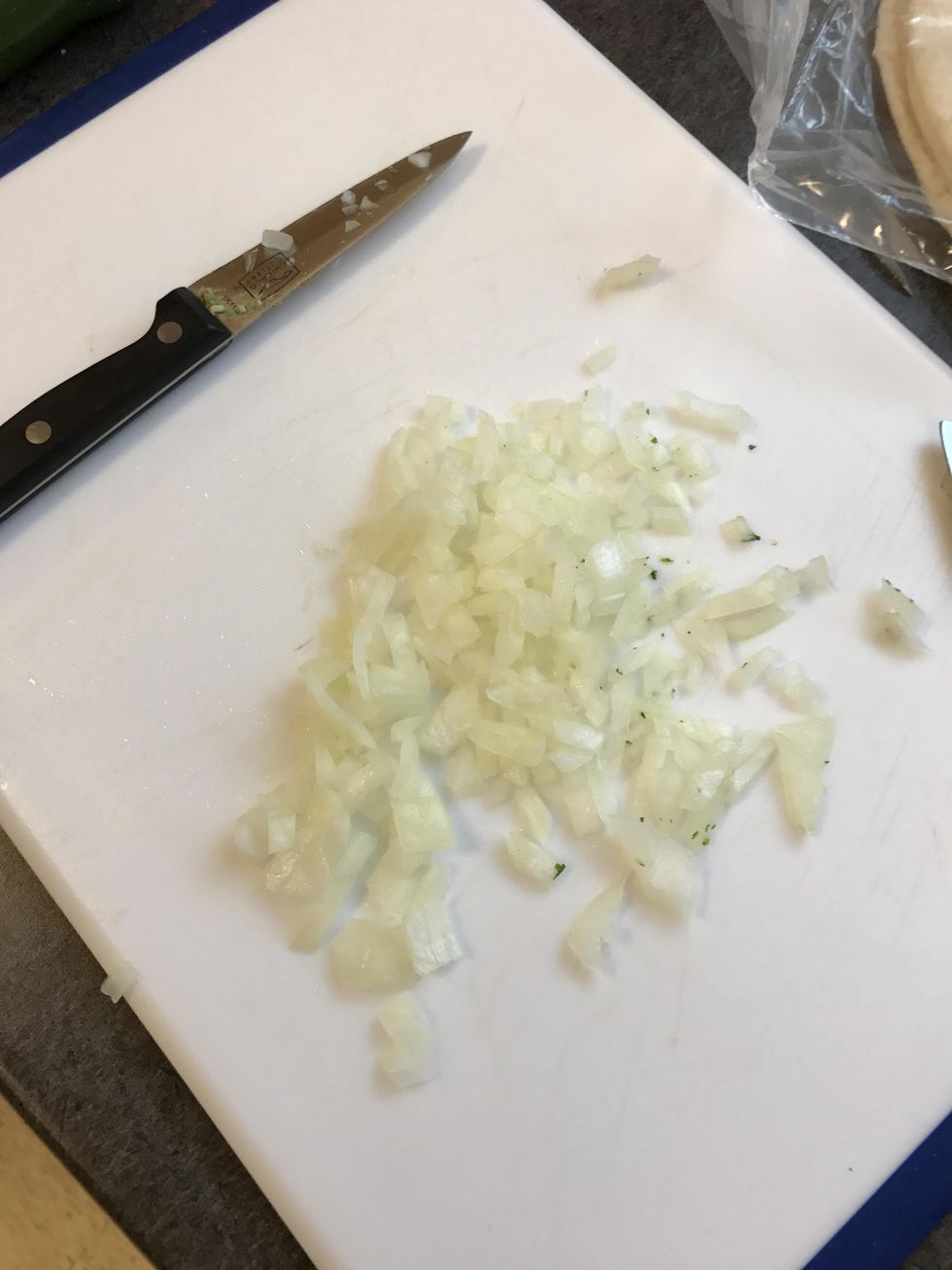 Mince green onion.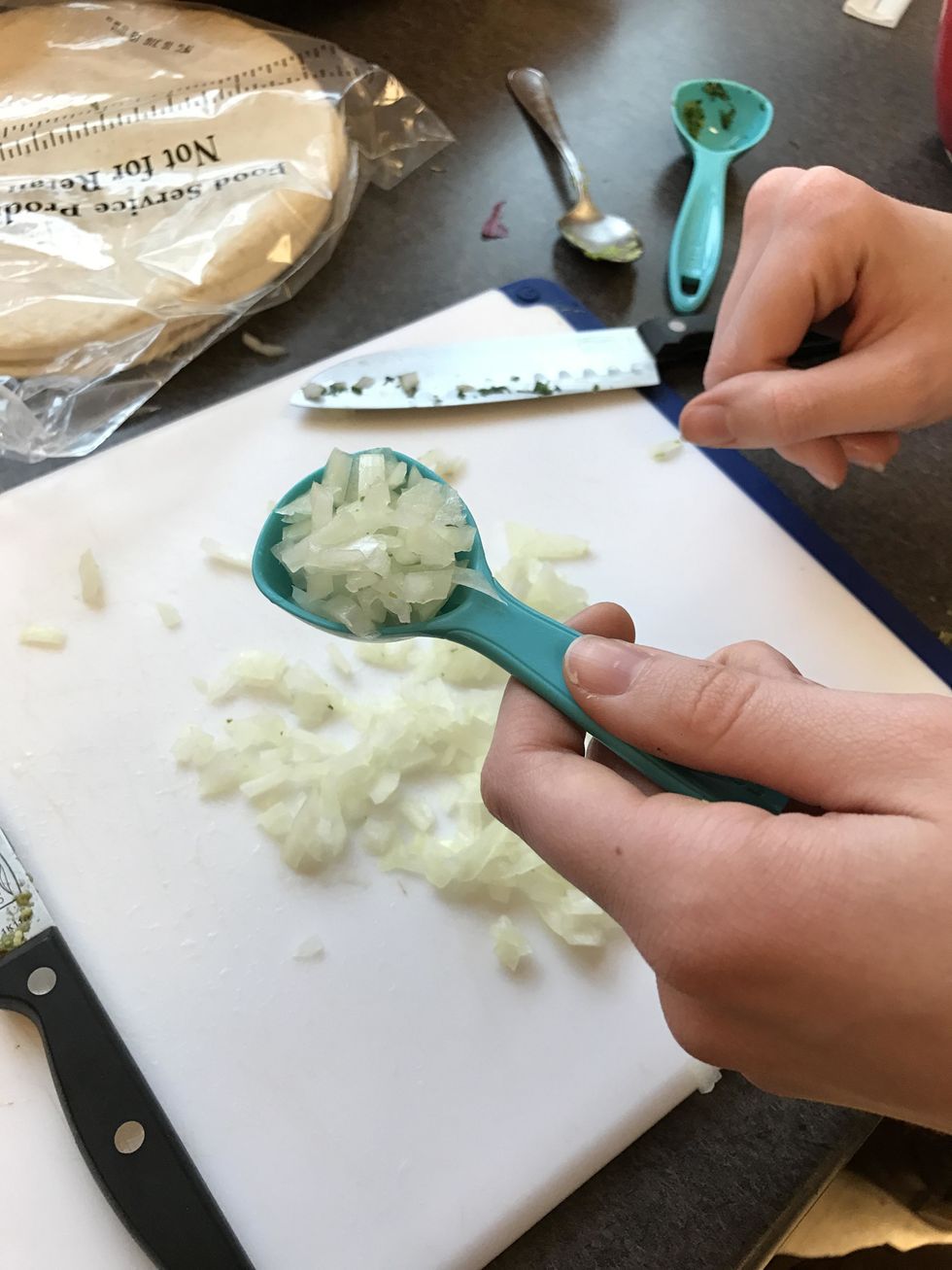 Measure 2 tablespoons of minced green onion.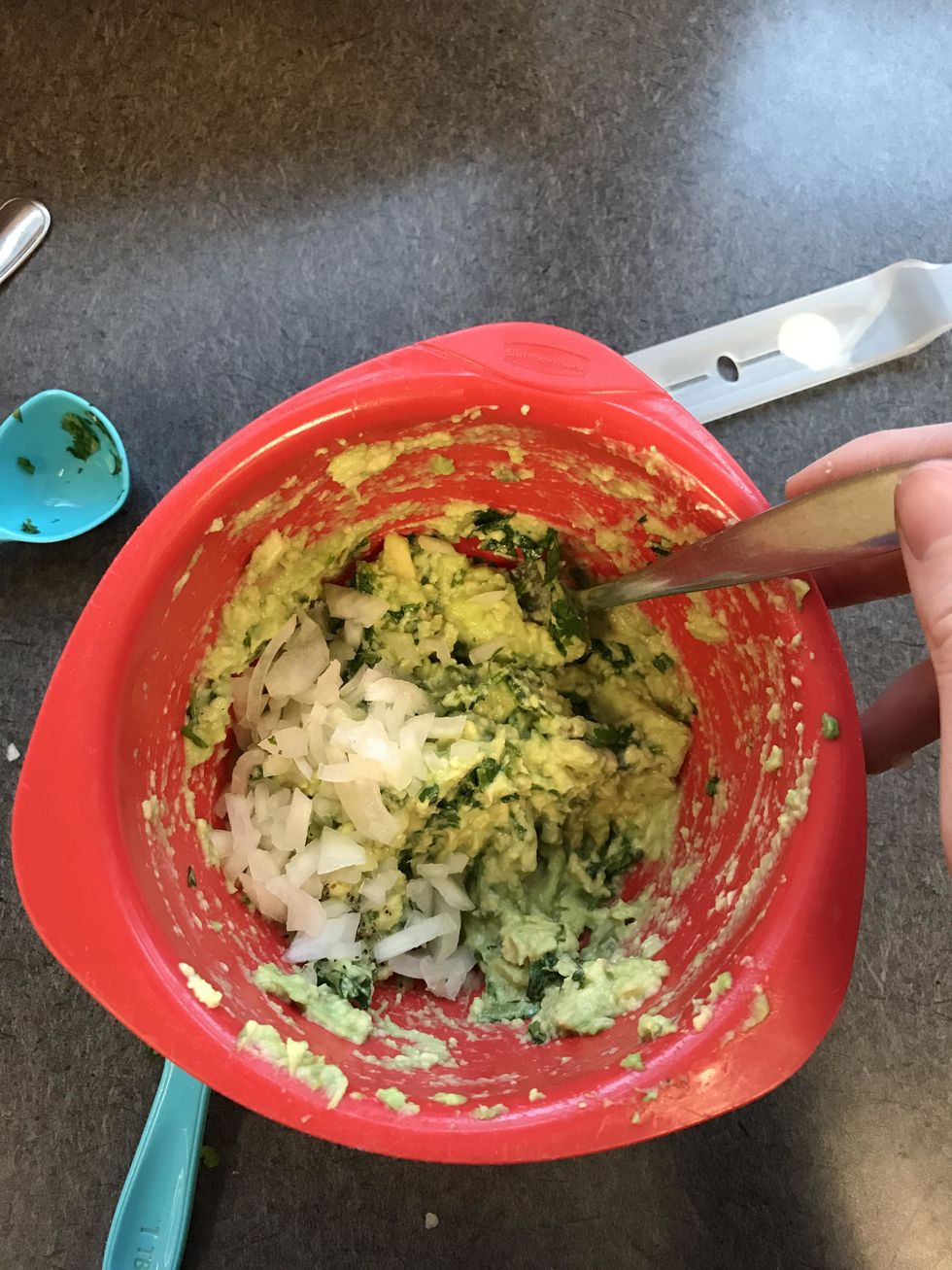 Add onion and mix all together again.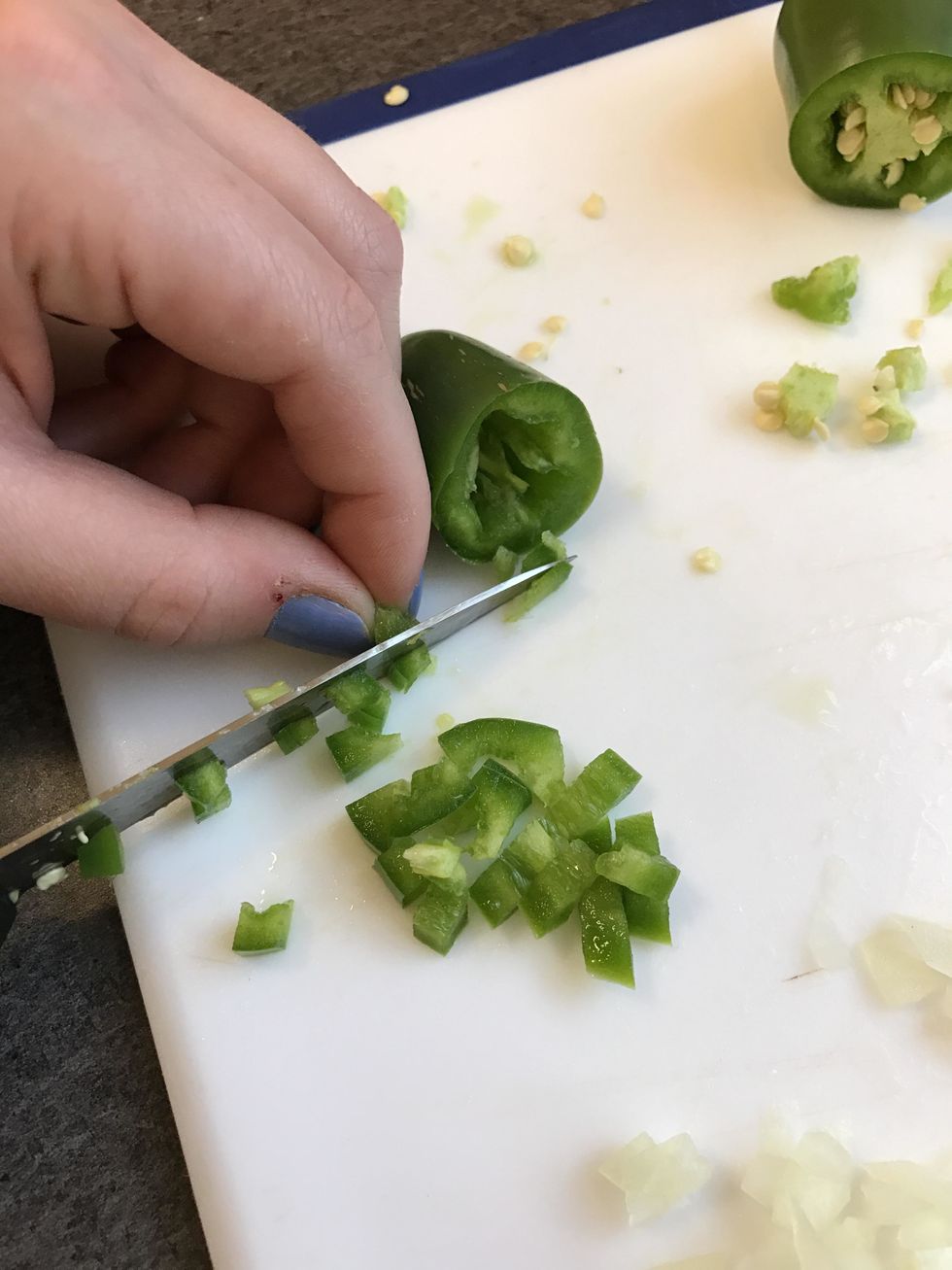 Mince jalapeno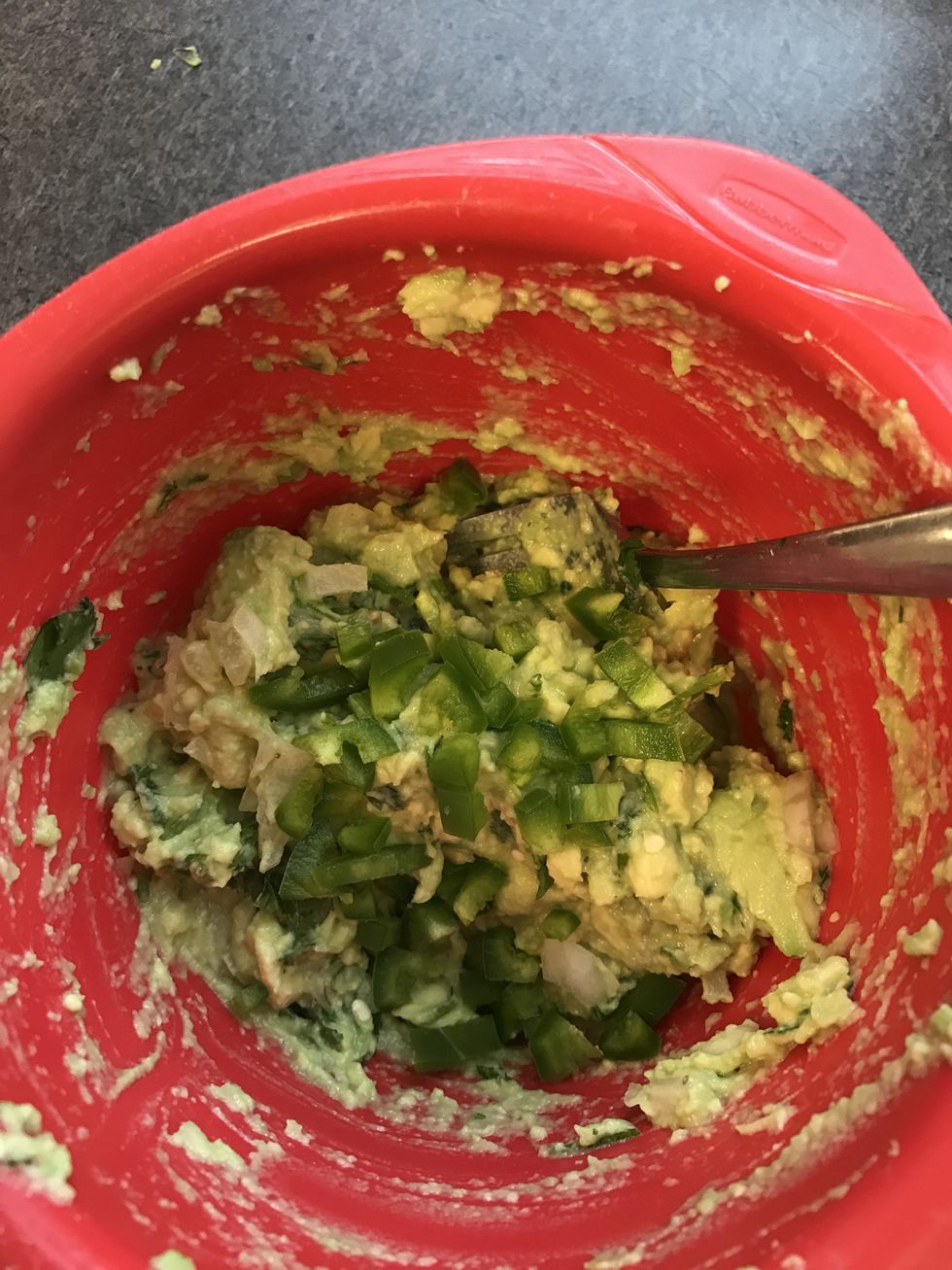 Add jalapeno to the bowl.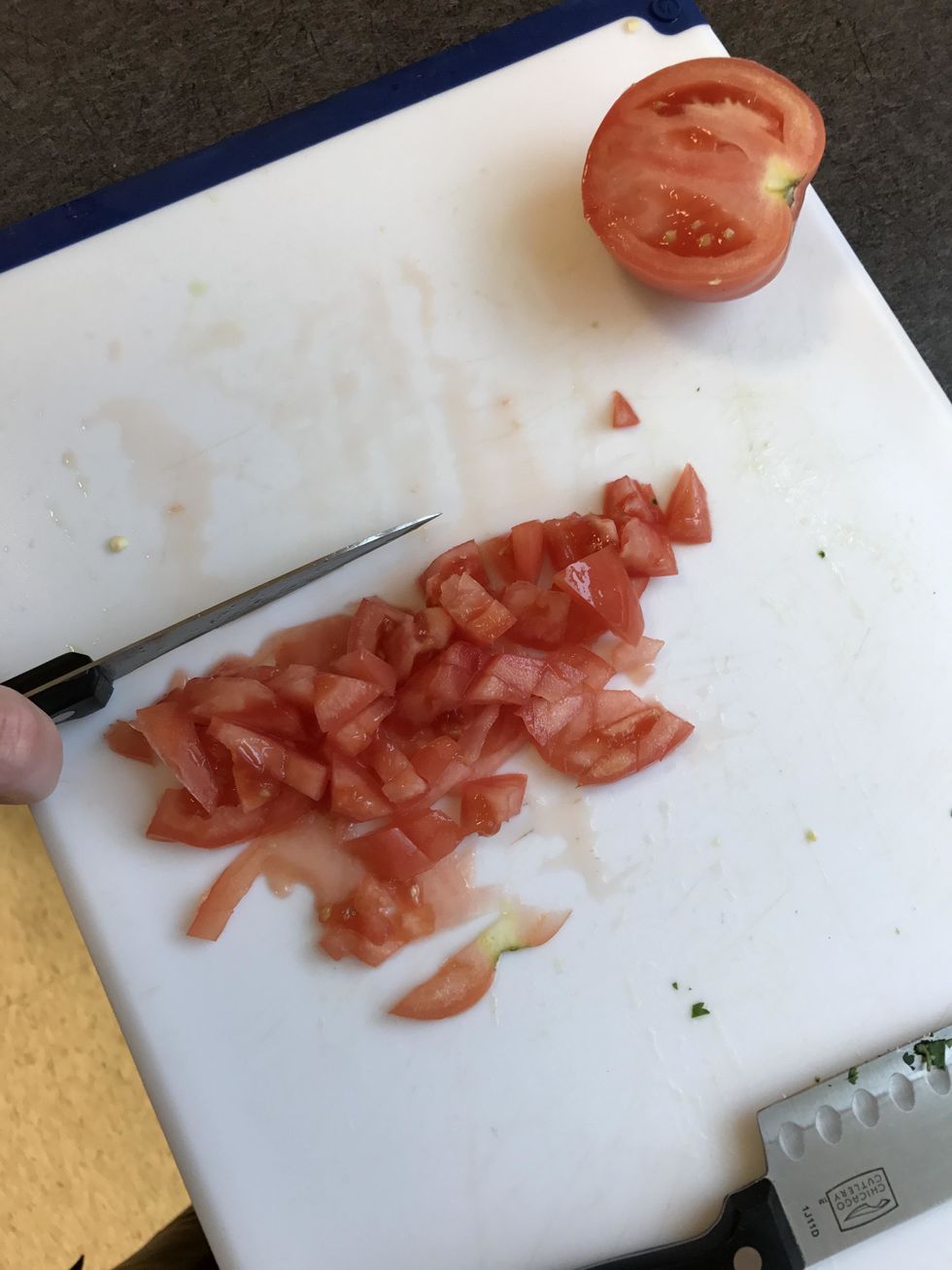 Chop 1/2 of a tomato
Mix all ingredients together and you're done with the guacamole!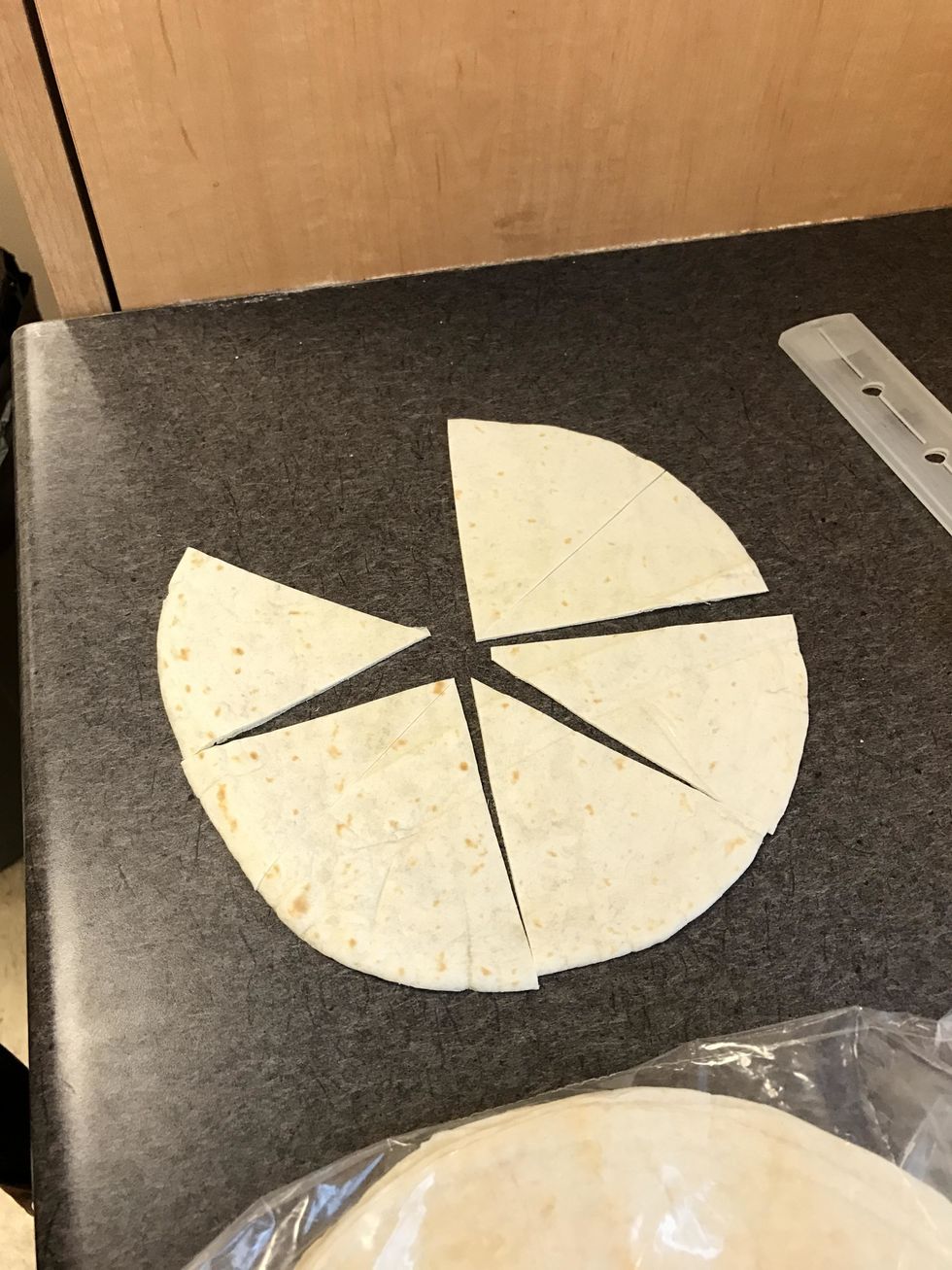 Cut medium sized tortillas into equal sections with a pizza cutter.
Put on cookie sheet (can be over lapping a little bit). Salt if desired.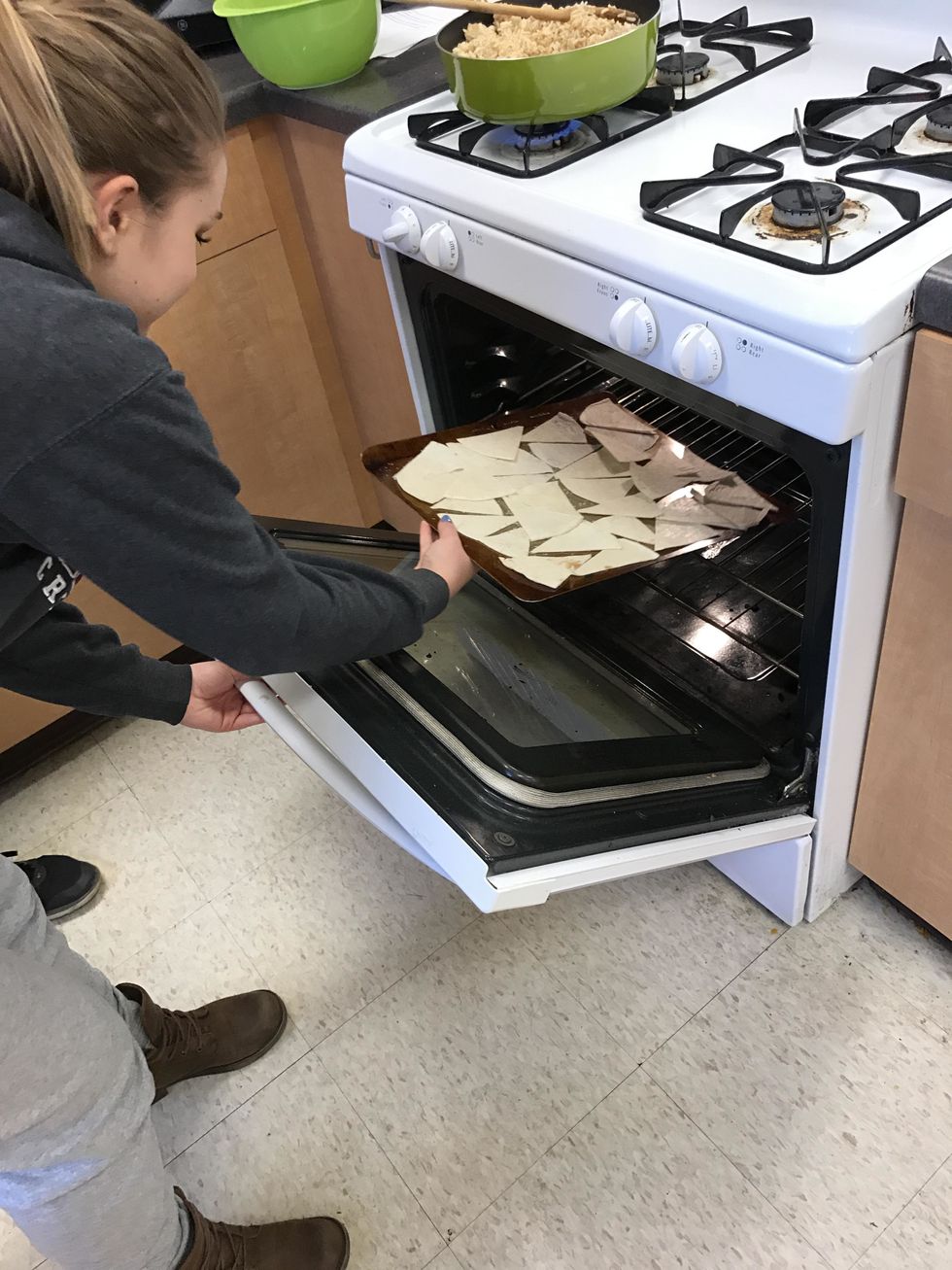 Bake in 400 degree oven on each side for 6 minutes.
2.0 Avocado
1.0tsp Kosher Salt
1.0Tbsp Lemon Juice
2.0Tbsp Minced Green Onion
1.0 Minced Jalapeno
2.0Tbsp Finely Chopped Cilantro
Dash Grated Black Pepper
1.0 Chopped Tomato
style="margin-bottom:60px;">