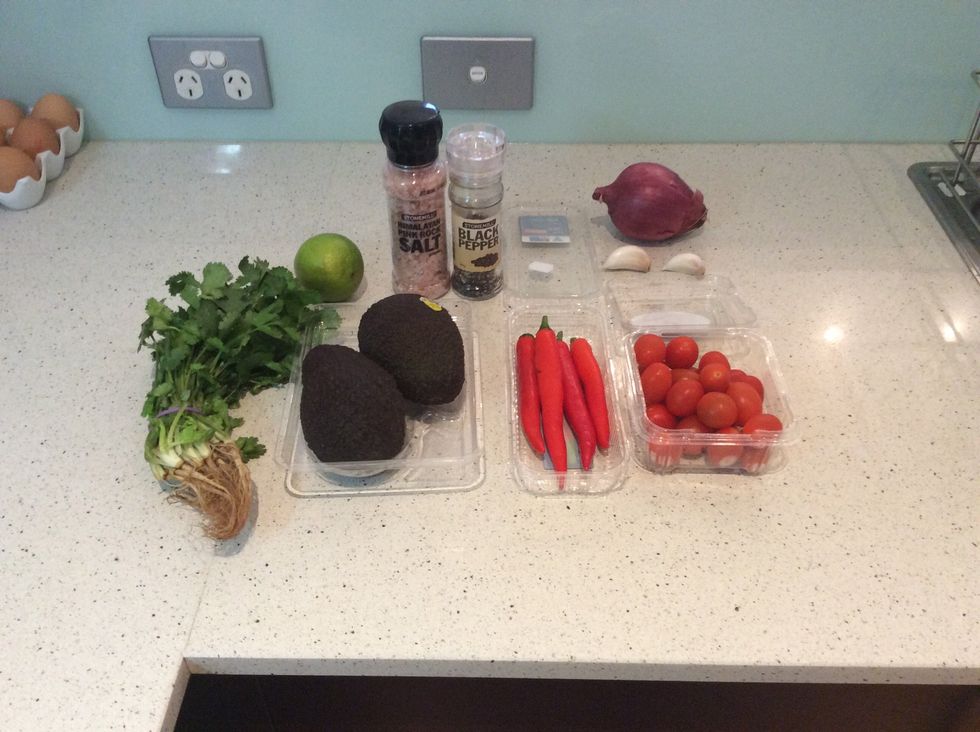 Make sure you have all the right ingredients 1.) 2-3 avocados 2.) coriander 3.) 1 lime 4.) 1 chilli 5.) 1 glove of garlic 6.) 1/2 a purple onion 7.) 6 cherry tomatoes 8.) salt and Pepper.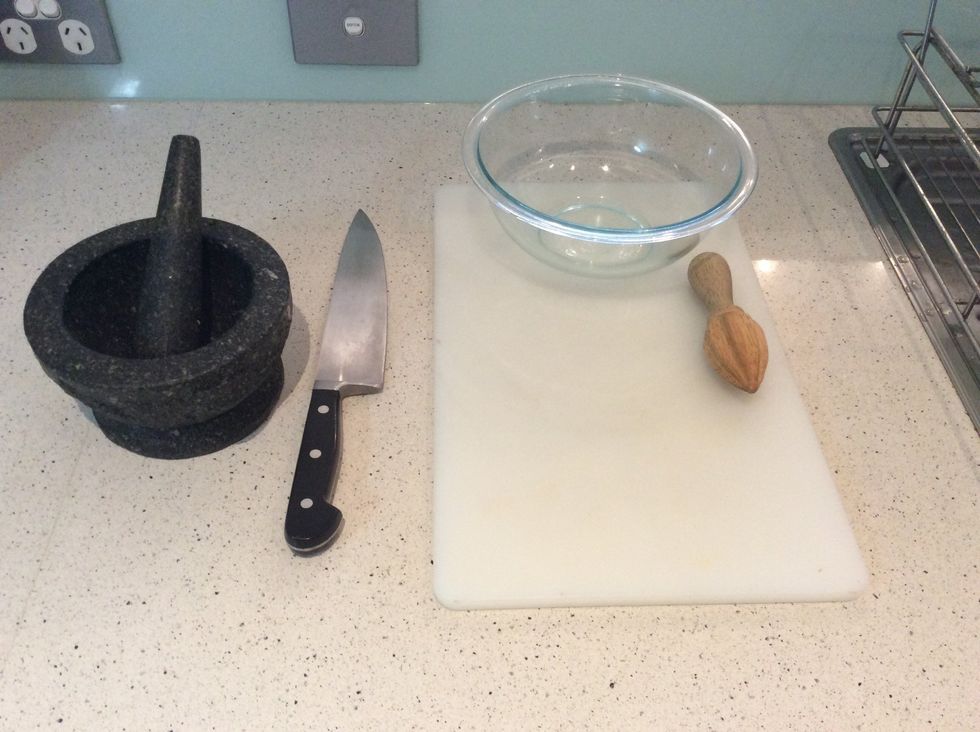 Also have the utensils 1.) pestle and mortar 2.) sharp knife 3.) medium glass bowl 4.) chopping board 5.) juicer.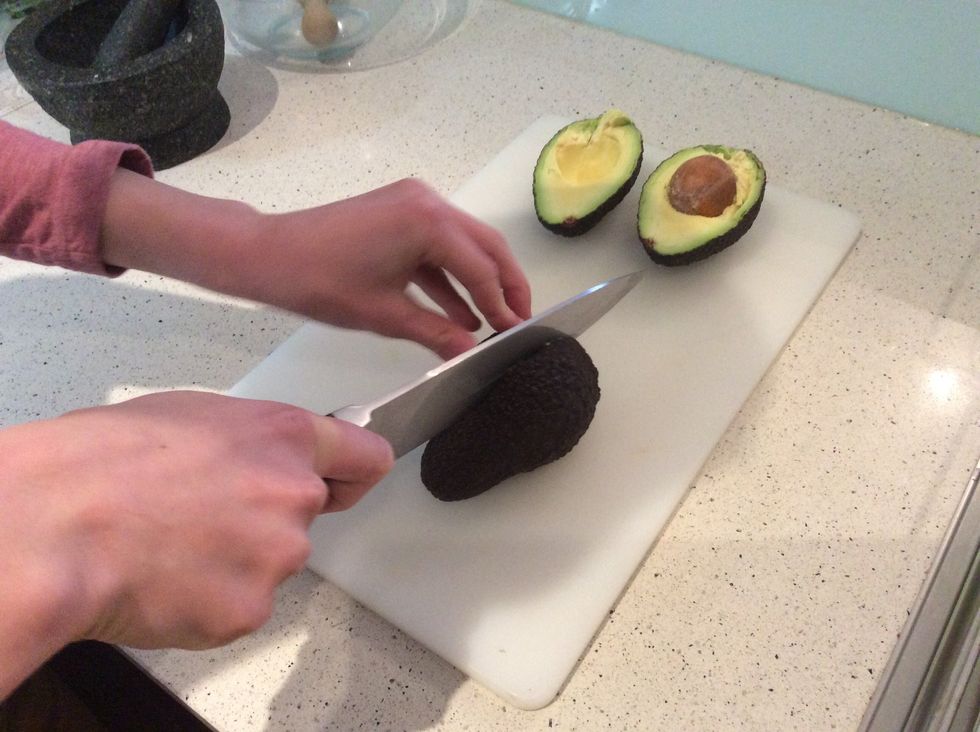 Grab your avocados a cut it through the middle. You will have a pip in the middle of your avocado, so just cut around it.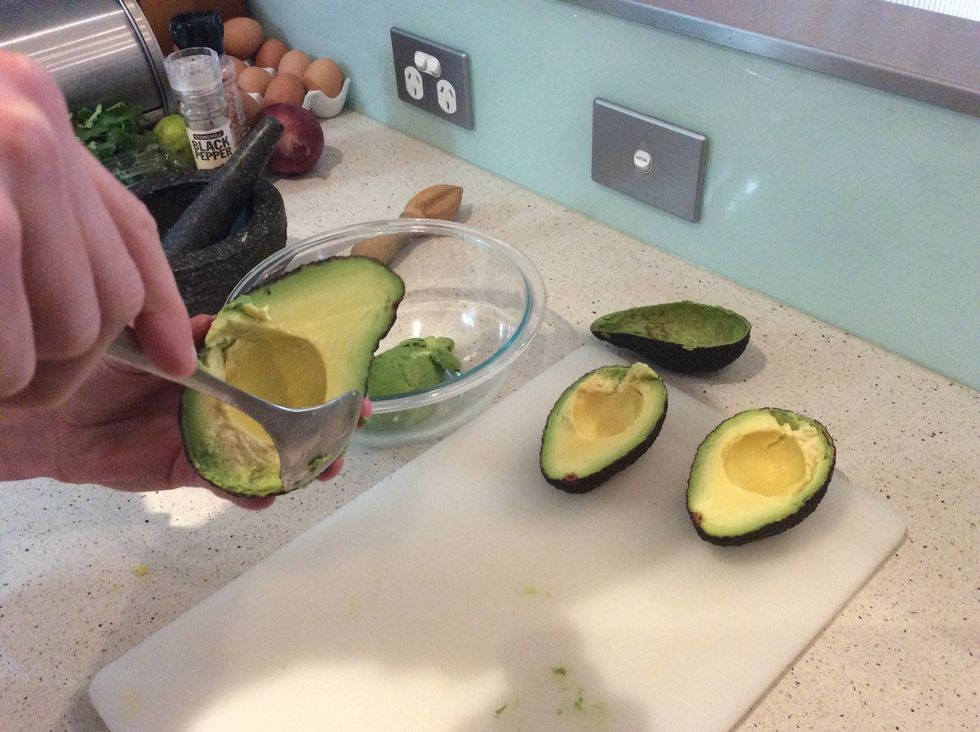 When you have cut your avocado scoop it out of the shell and into the bowl.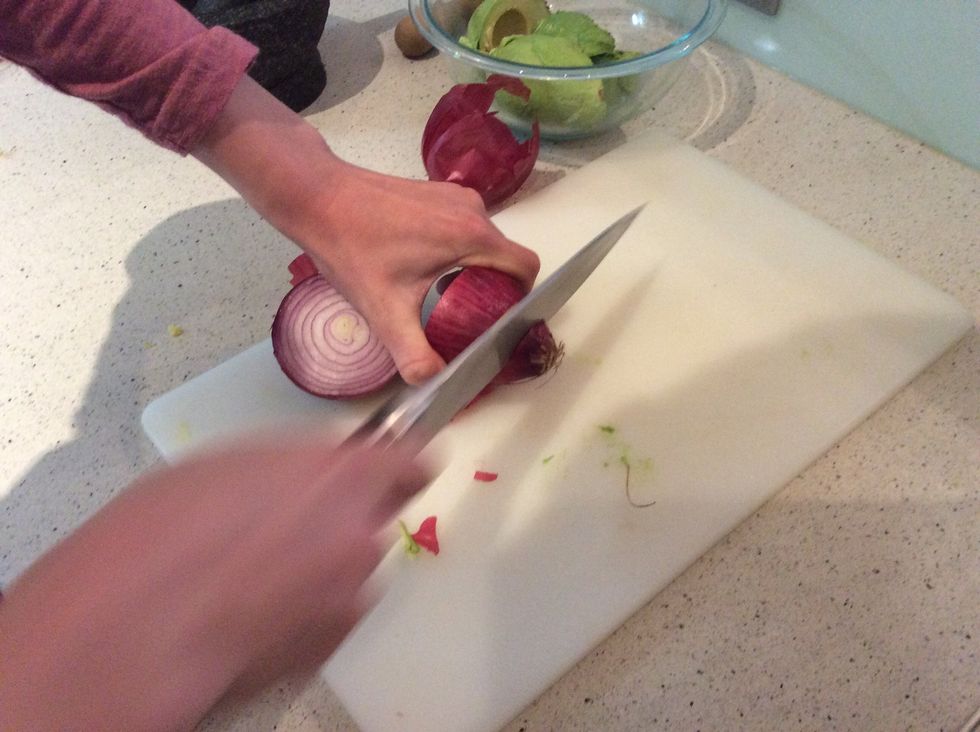 When you cut your onion make sure you cut of the ends and cut it into smaller pieces.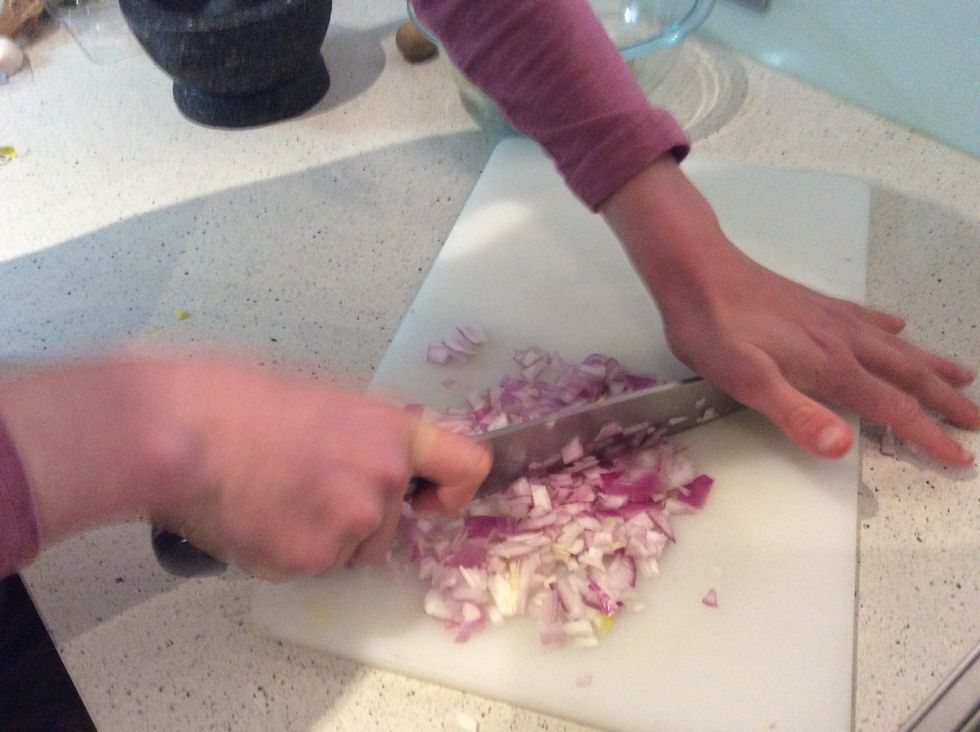 One you have done that push it into a group and cut it finer.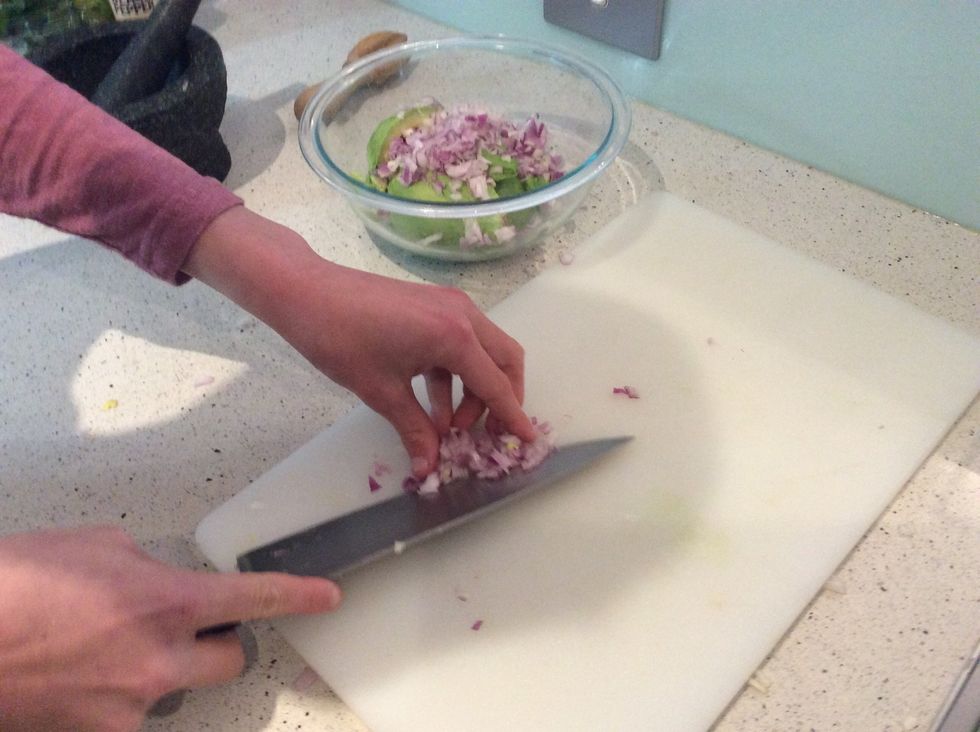 When you have cut it finer scoop it onto your knife and place it into the bowl. Do this for everything.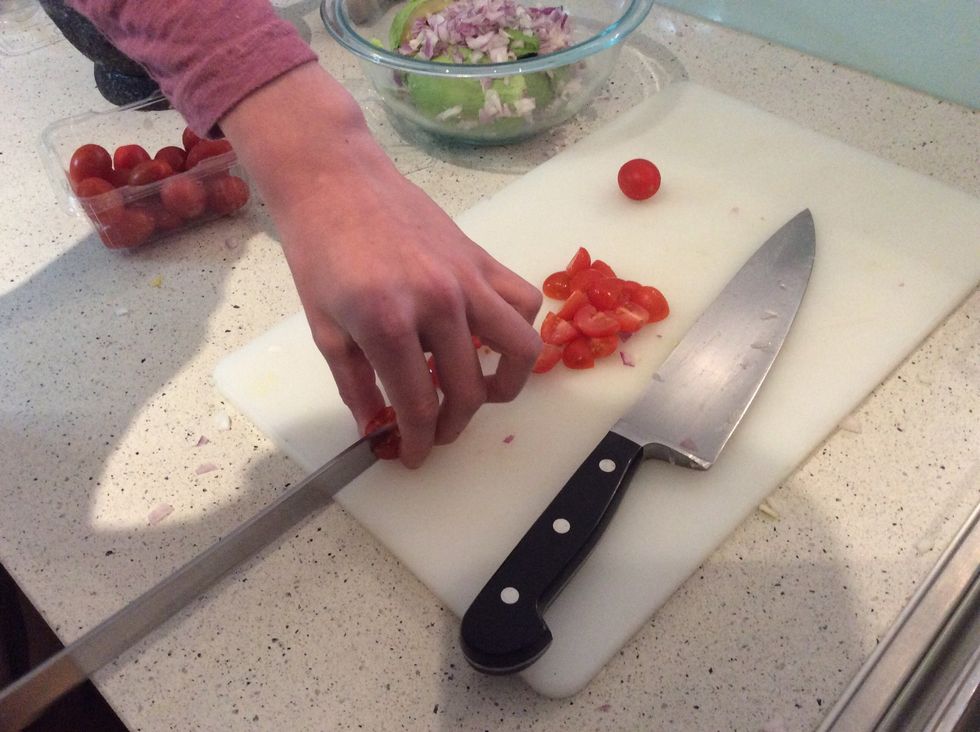 Grab your cherry tomatoes (you only need 6-8) and cut them into quarters and then pop them into the bowl.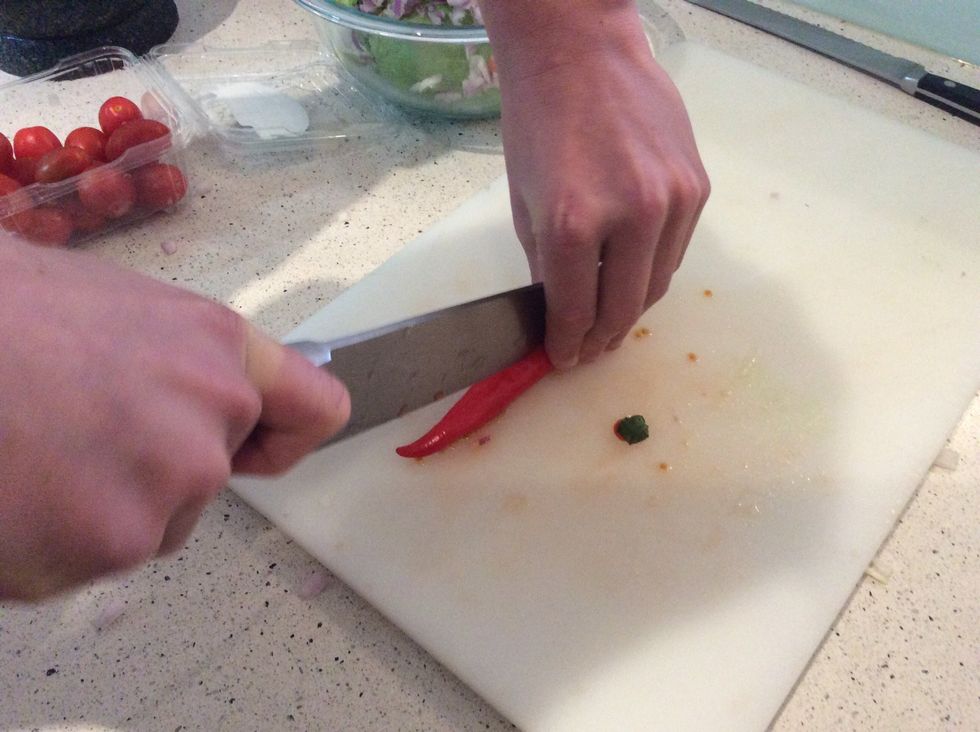 Get 1 chilli and chop it in half going down the middle.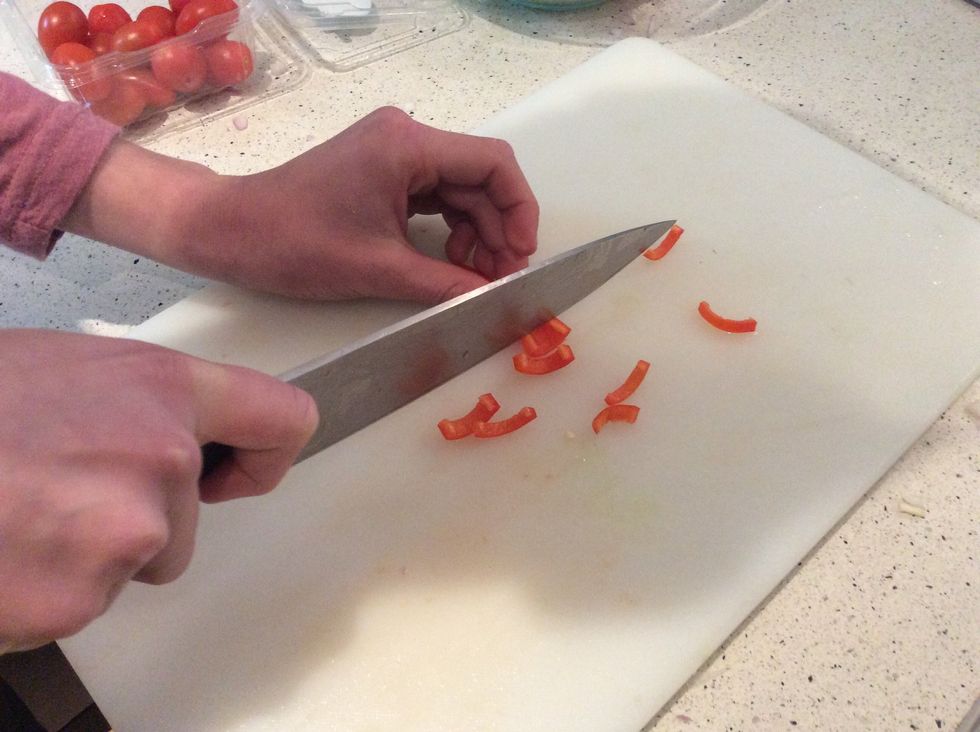 Once you have done that cut it into smaller pieces and slide them into the bowl.
Grab about 1/4 of your coriander and wash it under the sink.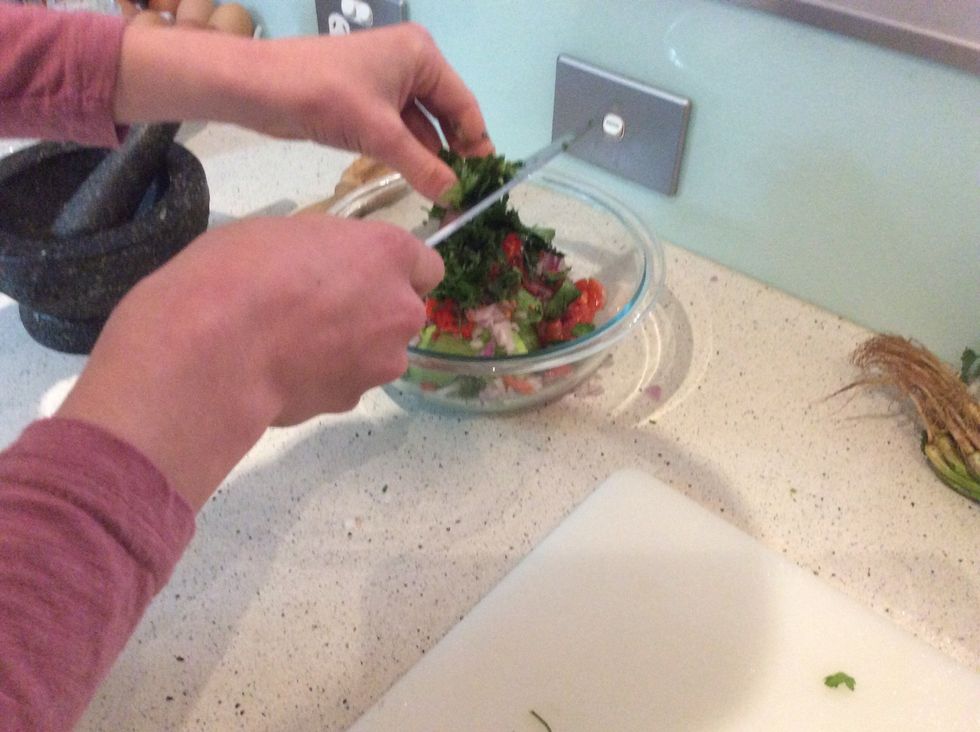 Cut it into tiny pieces and put it into the bowl with al the other veggies.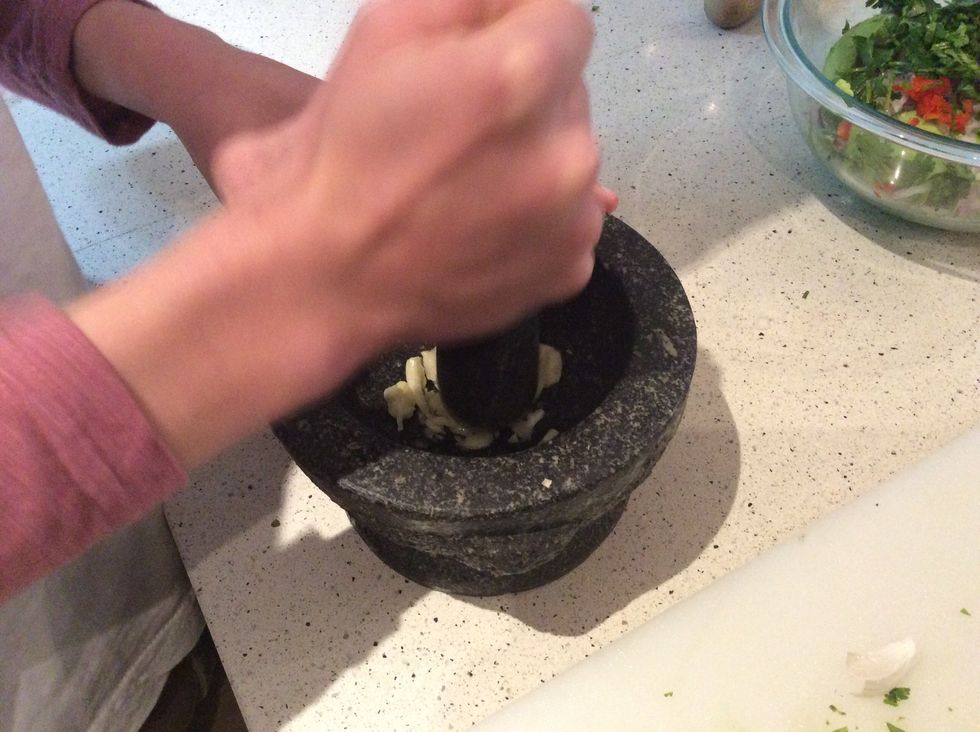 Get your clove of garlic and skin it then put it into the pestil and mortar and mash it up.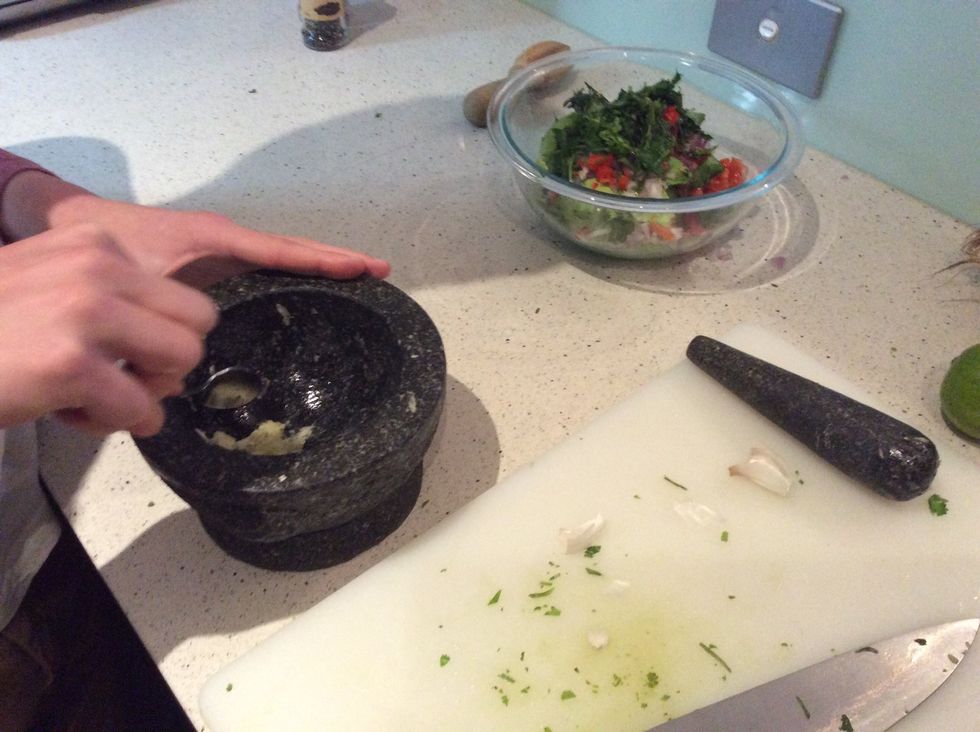 Get a spoon and scoop out all of the garlic and put it into the bowl.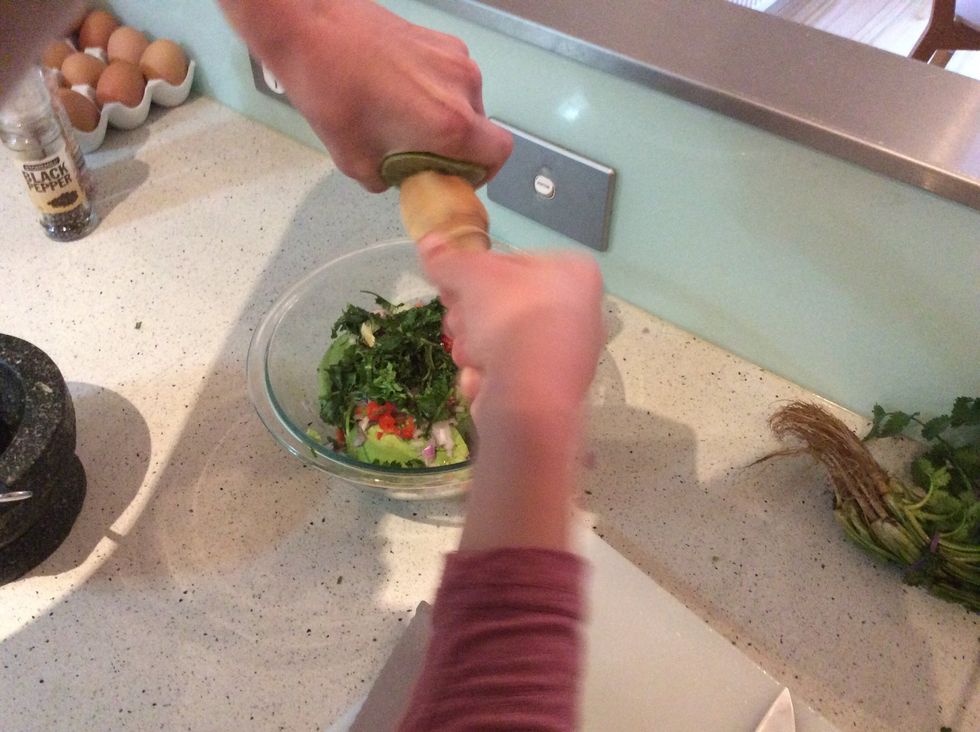 Grab your juicer and squeeze out all of the juice from the lime.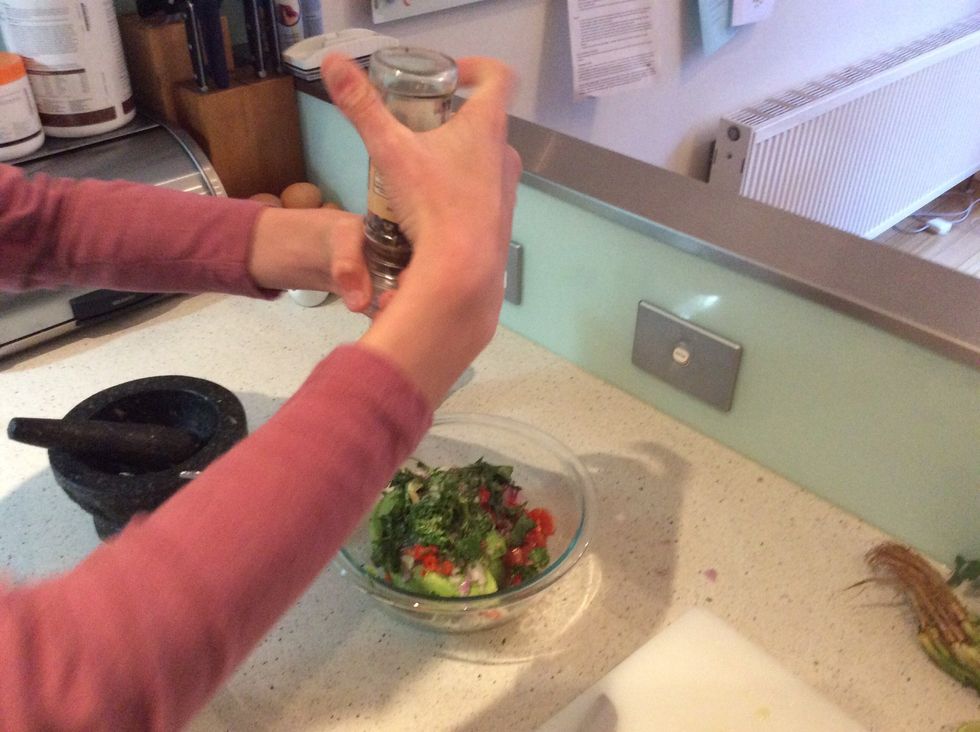 Add a bit of salt and pepper to the mix for some extra flavour.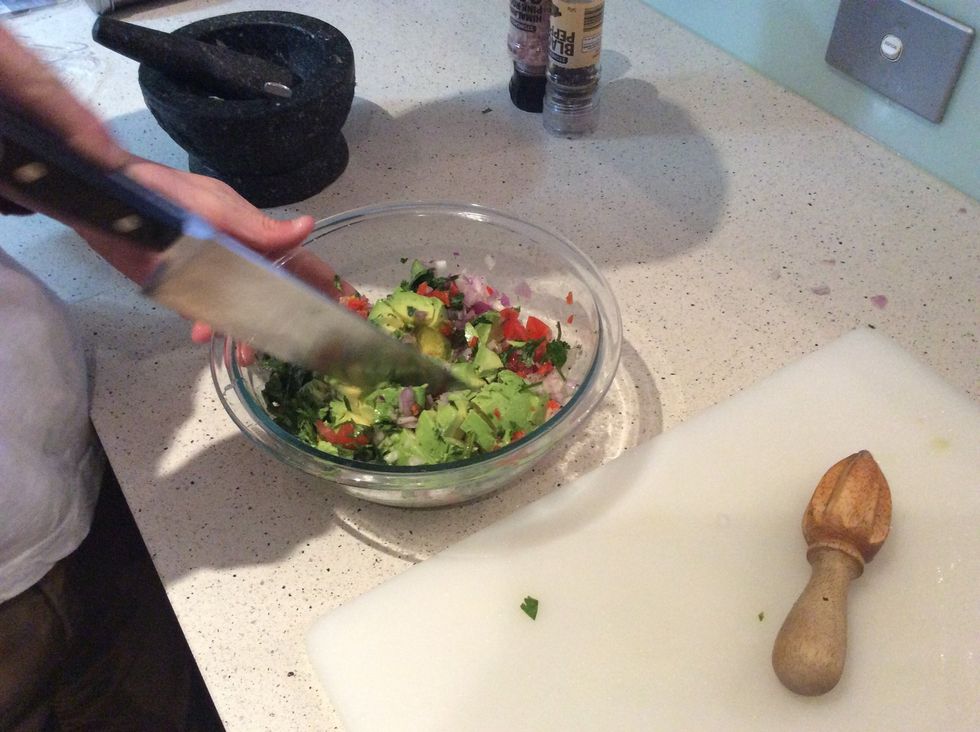 For your final step cut up your guacamole into fine pieces for that smooth feeling.
ENJOY!!
The creator of this guide has not included ingredients