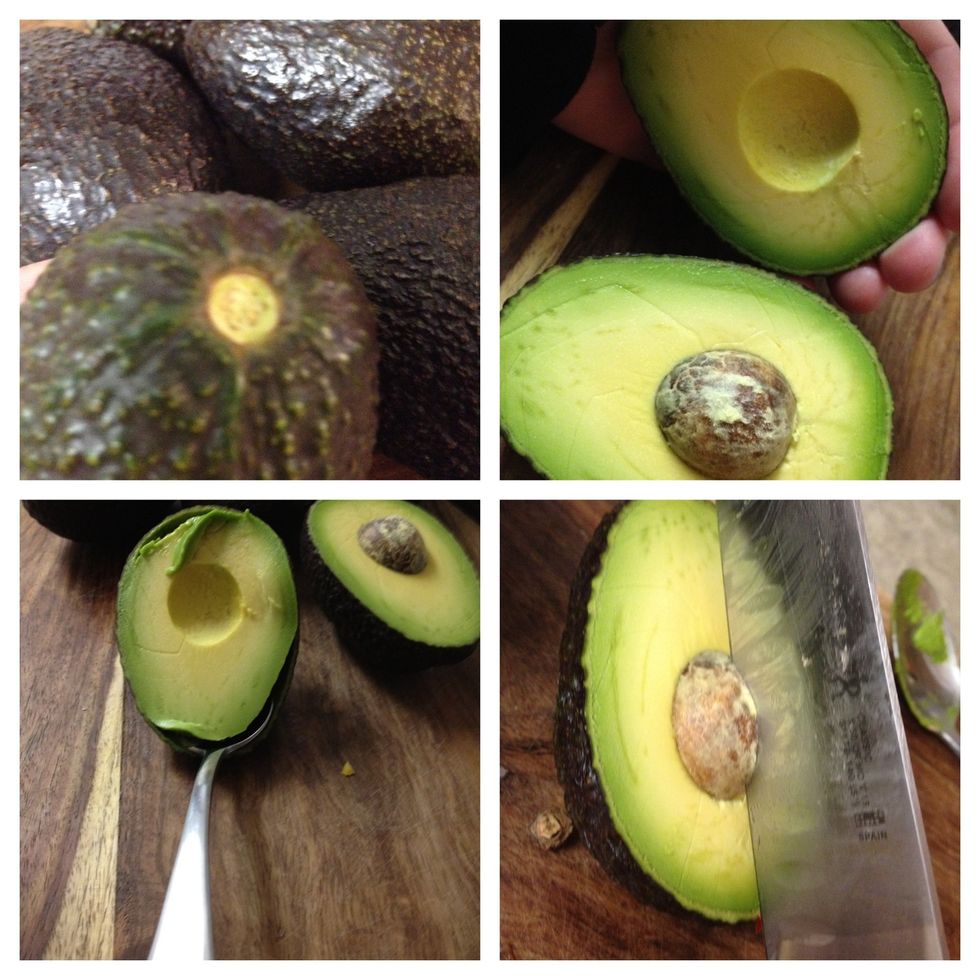 you can tell if your avocados are ripe by touching them to see if they feel a bit squishy or peeling off the stem to see if it's green. next, cut the avo in half around the pit & scoop out the middle.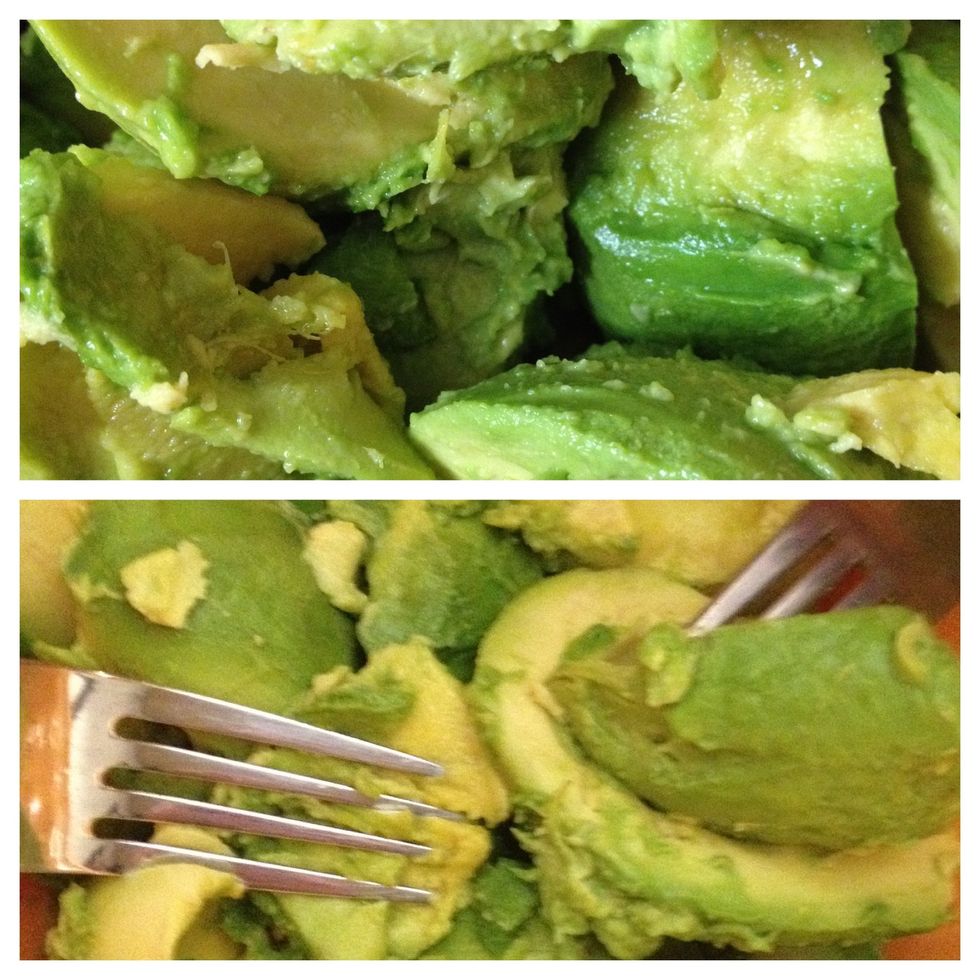 with your avocados in a bowl, a masher would be ideal, but we don't have one and use forks to cut/divide the avocado.
next, cut the onion, tomato, garlic, and serranos to mix in the avocados. my Tia taught me to cut a Serrano by making a cross cut at the tip, than slicing it - making four smaller pieces.
put onion, tomato, serranos, and garlic into avocado bowl and mix.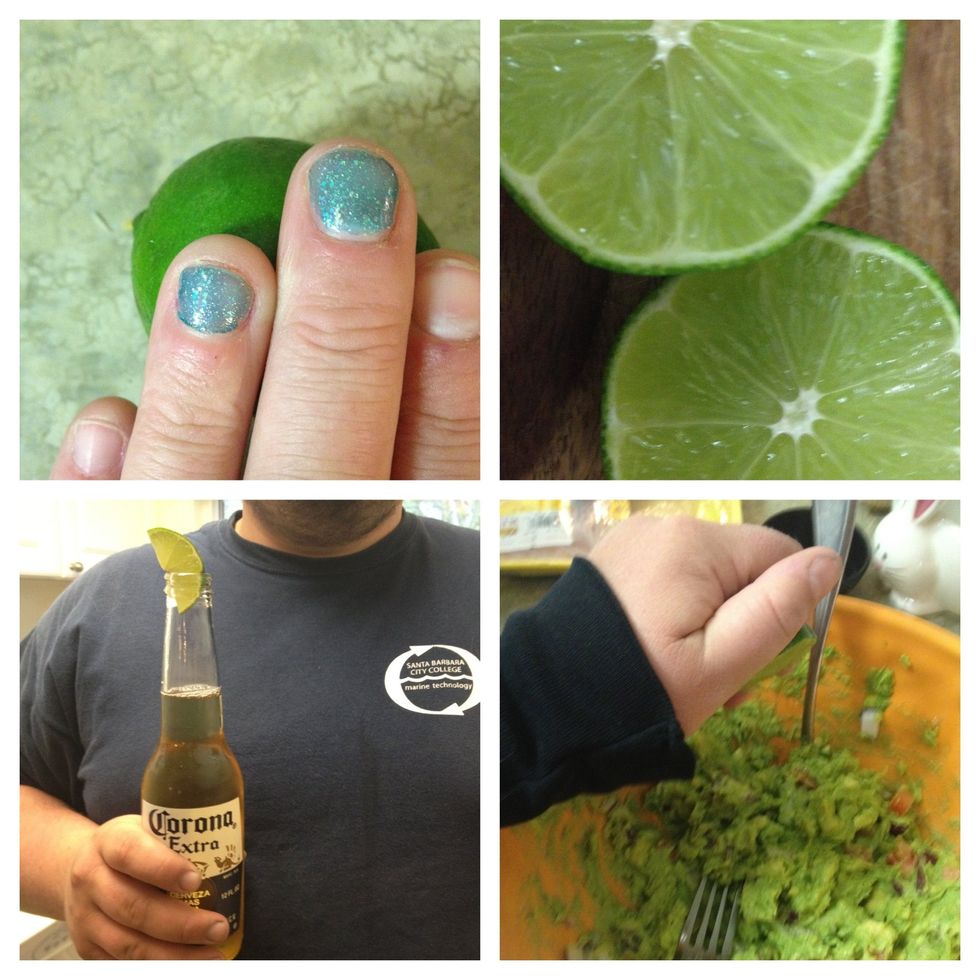 roll your lime to loosen the membrane thus creating more juice - slice. put one in your corona, and squeeze half into the guacamole.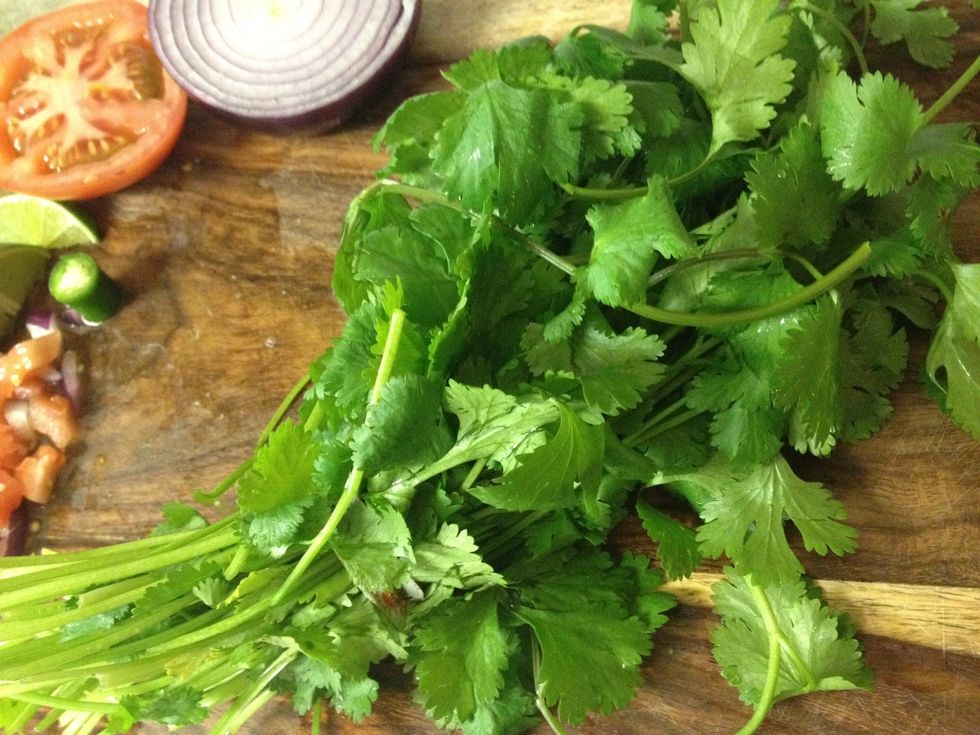 mince the leaves of the cilantro and add to avocado mixture.
helpful hint: lime helps to preserve the guacamole, so add some lime garnish to increase your guacamoles life!
ENJOY!!
6.0 Avocados
1.0 Onion
1.0 Tomato
1.0 Serrano Chili
Cilantro
2.0 cloves of Garlic
2.0 Limes
Tortilla Chips
Jessica Self
I'm a preschool teacher married to an auto mechanic. We share our lives with our two pups: Holley, our yellow lab, and Howard, the St. Bernard. \n<3