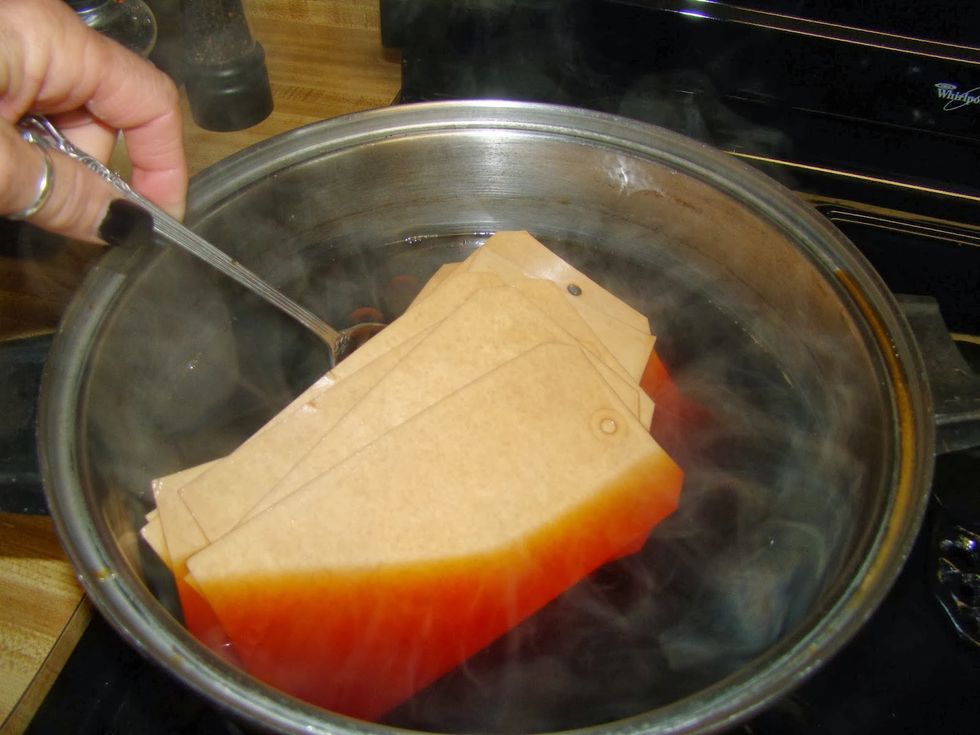 Take your tea bags and steep in a pot of boiling water till you reach a wonderful deep dark tone. Start adding your tags, separate with tongs. soak approx 5 min or til you get the color you like.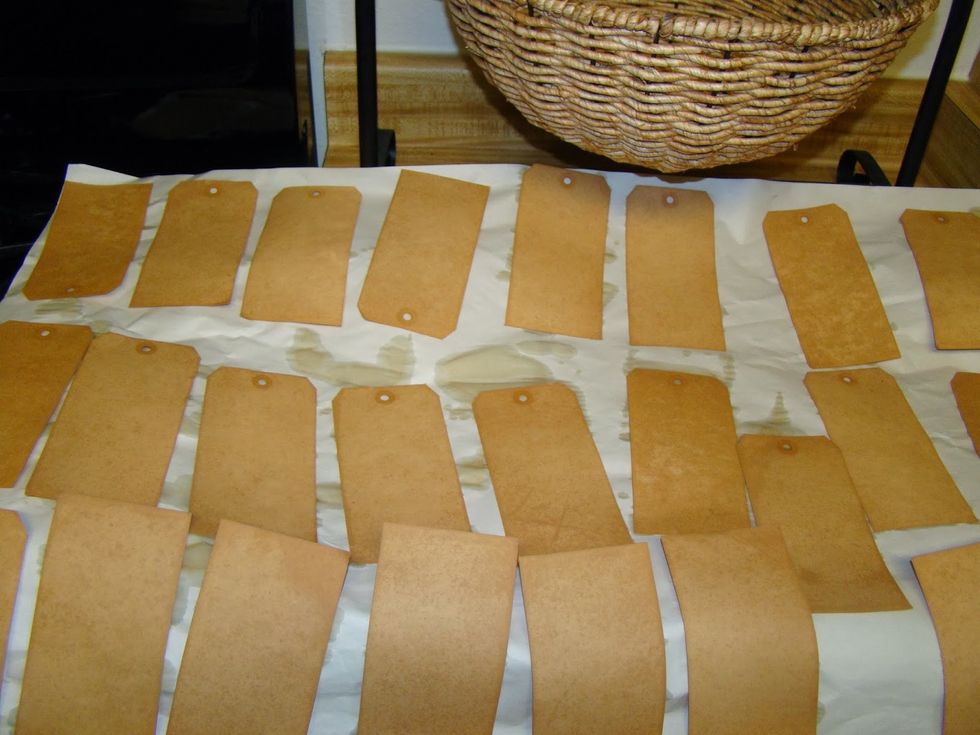 Carefully remove tags from pan and lay out to dry. At this point you have your tea stained tags, but keep on going for the grunge and the vintage look.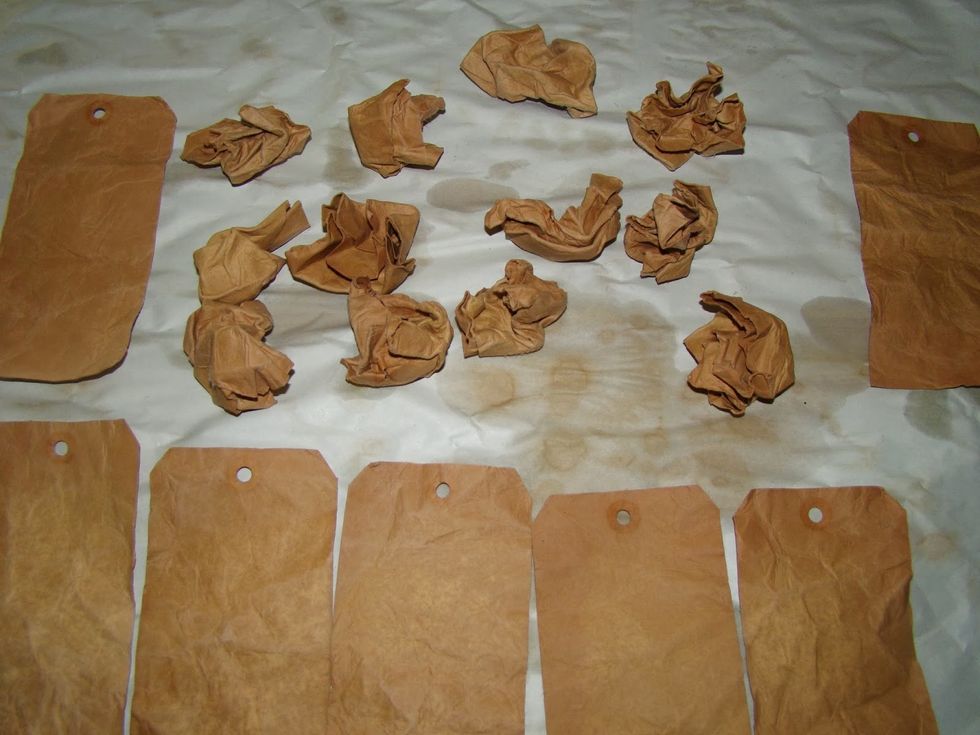 Before drying, crumple the tags in a ball and then open them up and lay back down to continue drying process.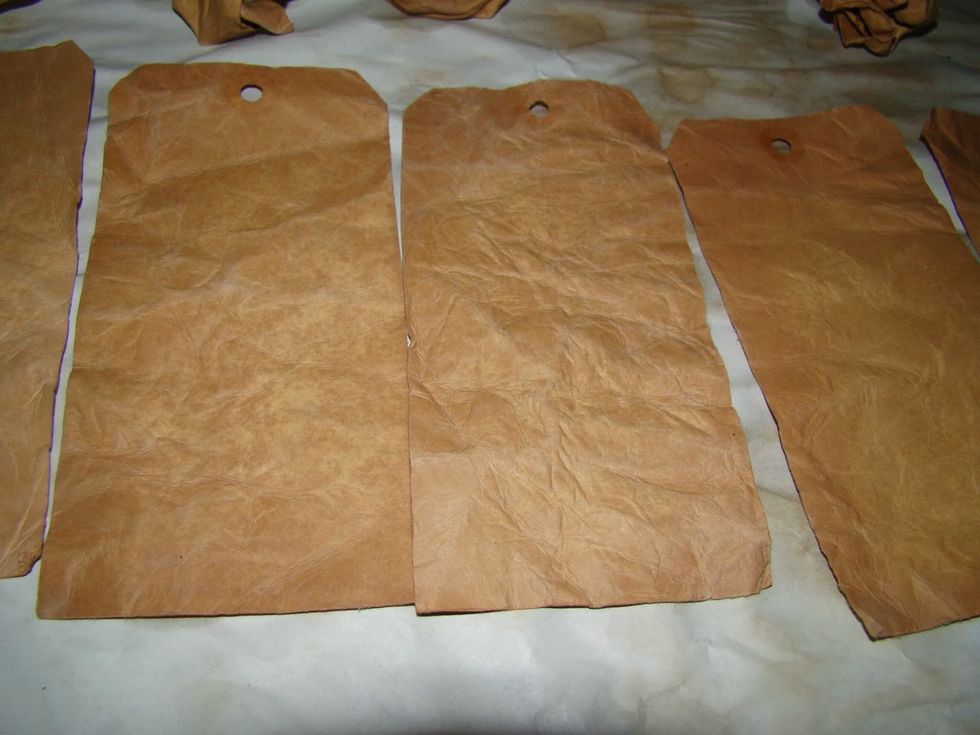 Look how pretty and aged they look. I keep a whole jar of these on hand for my mixed media and projects that I want textured. They look beautiful with Distress Stain applied to them.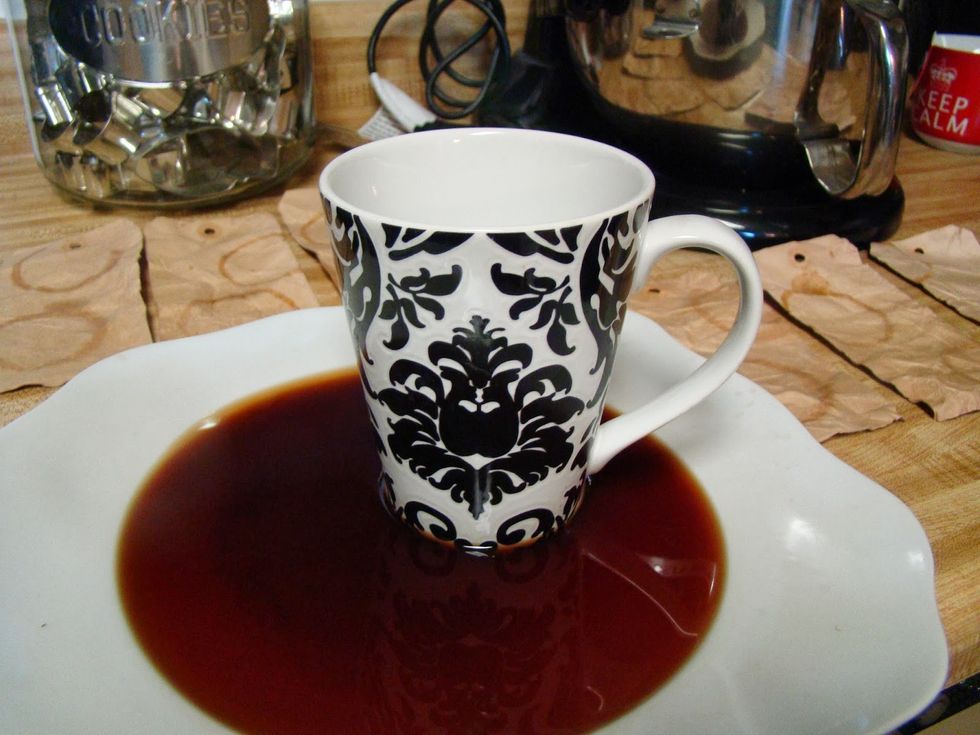 Take a shallow dish and add some of your tea. Using cup with deep bottom grooves, set your cup in the tea mixture and then stamp your tags with a tea stain.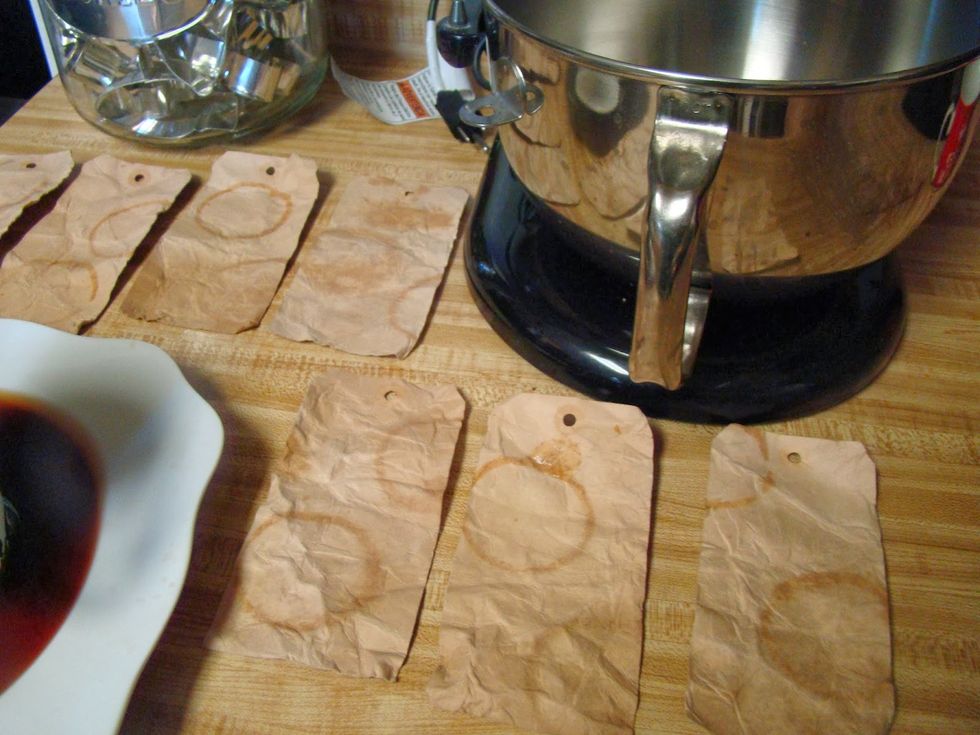 Don't you love it !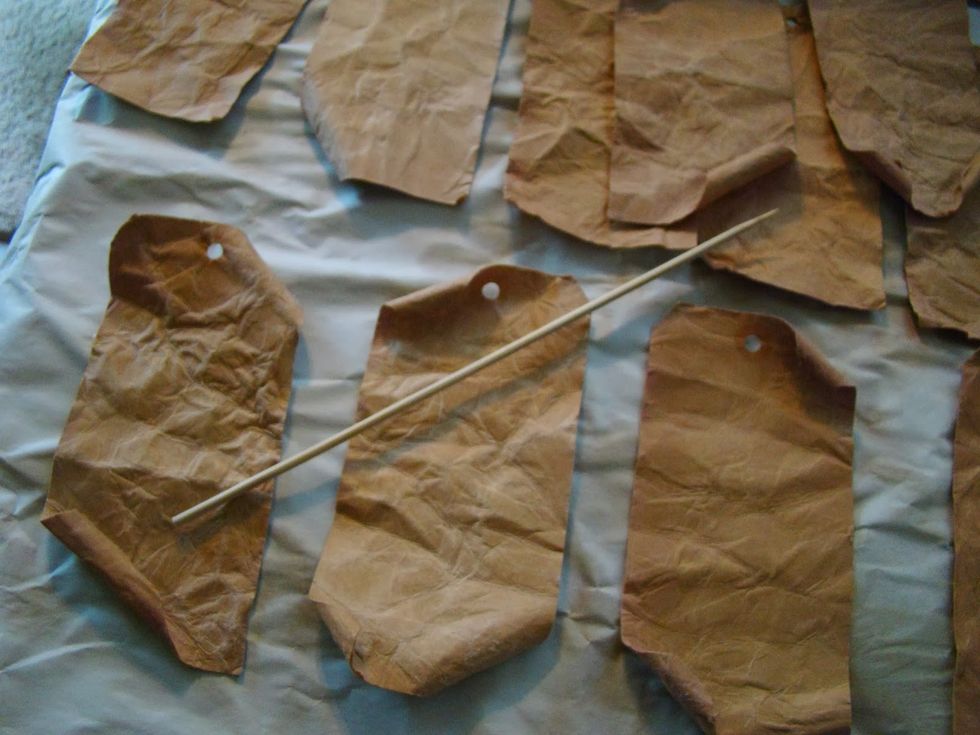 Some of the corners I will curl to give just a bit more vintage look... you must do this step when the tags are still damp otherwise it won't hold the shape. I use a skewer or pencil for this.
A jar full of little blank canvases all ready for your art. Use them to make gift tags, tag mini albums, or tag art. Remember the last few steps were optional to achieve that old look. Have fun!
Manila Tags
large pan of water
tongs
drying area
skewer (optional)
large amount of tea bags or instant coffee
Toni Burks-Grijalva
♥ getting messy with my inks & paints. I hope I can provide some fun tutorials for your creative journey. Visit my blog @http://www.toni-burks.blogspot.com/
Rancho Cucamonga, California