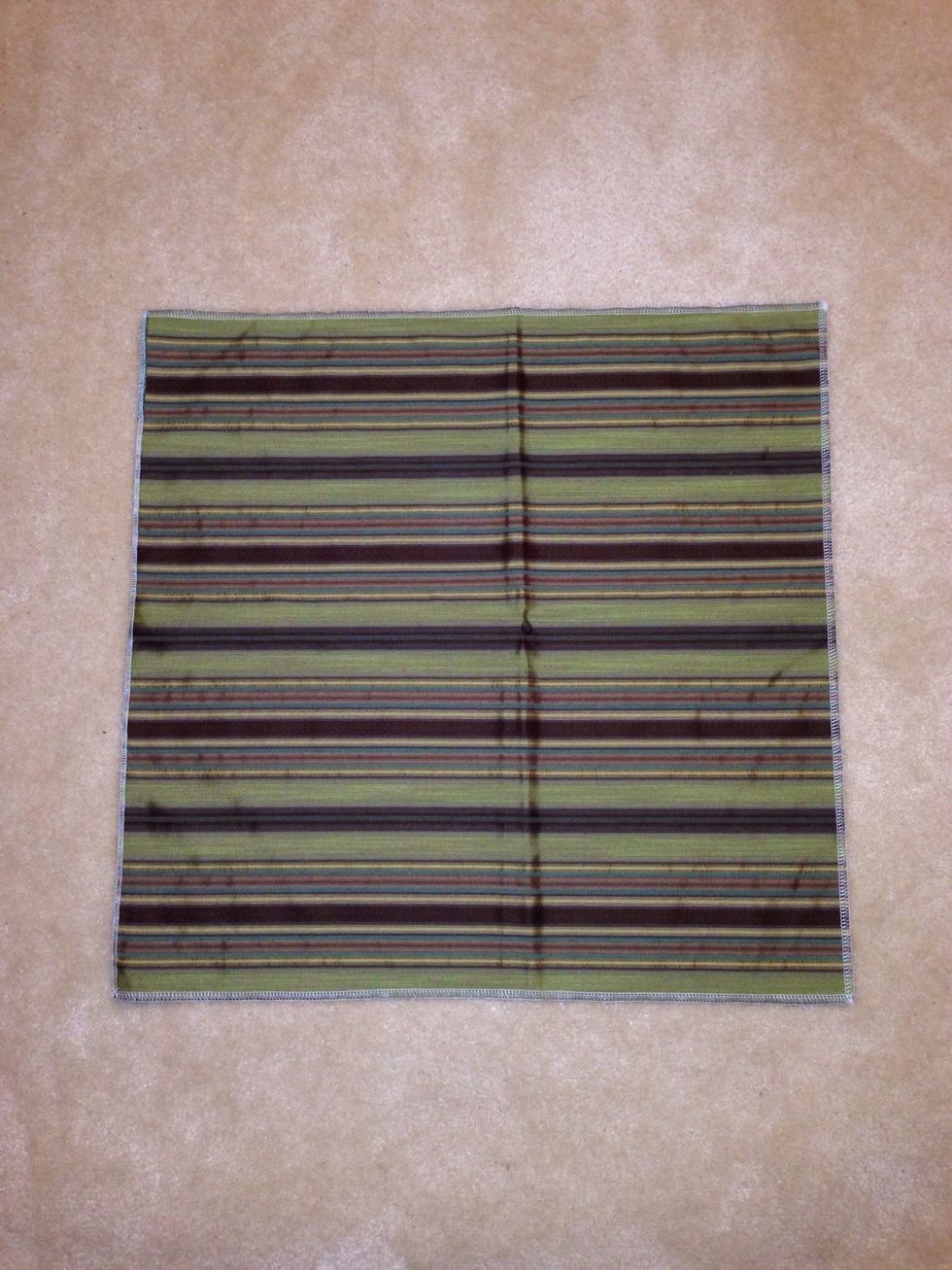 Surge/overlock edges to prevent fraying. This swatch is 21" wide x 22" length.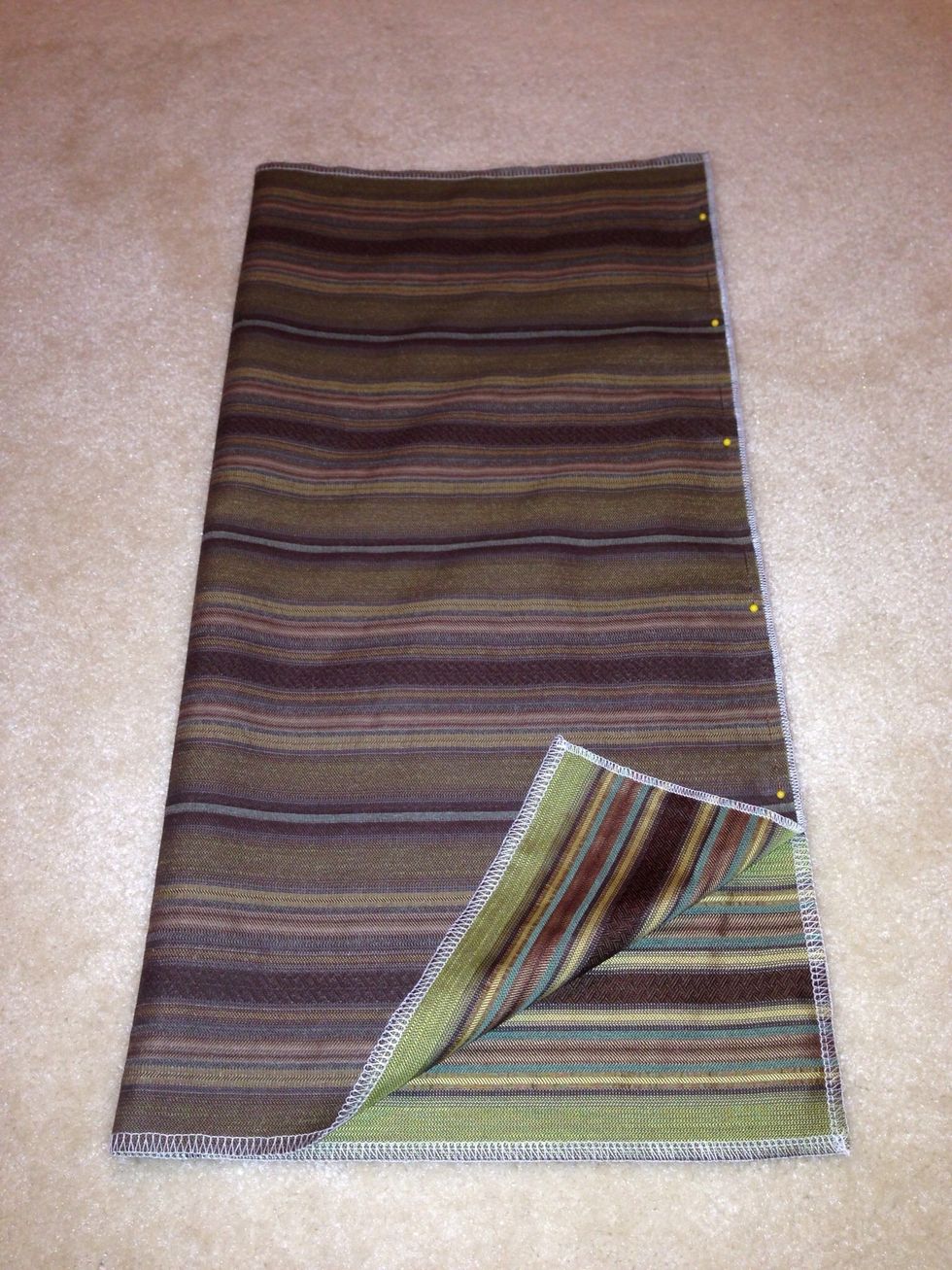 Fold fabric faces together & sew lengthwise, see pins. This will create the tube.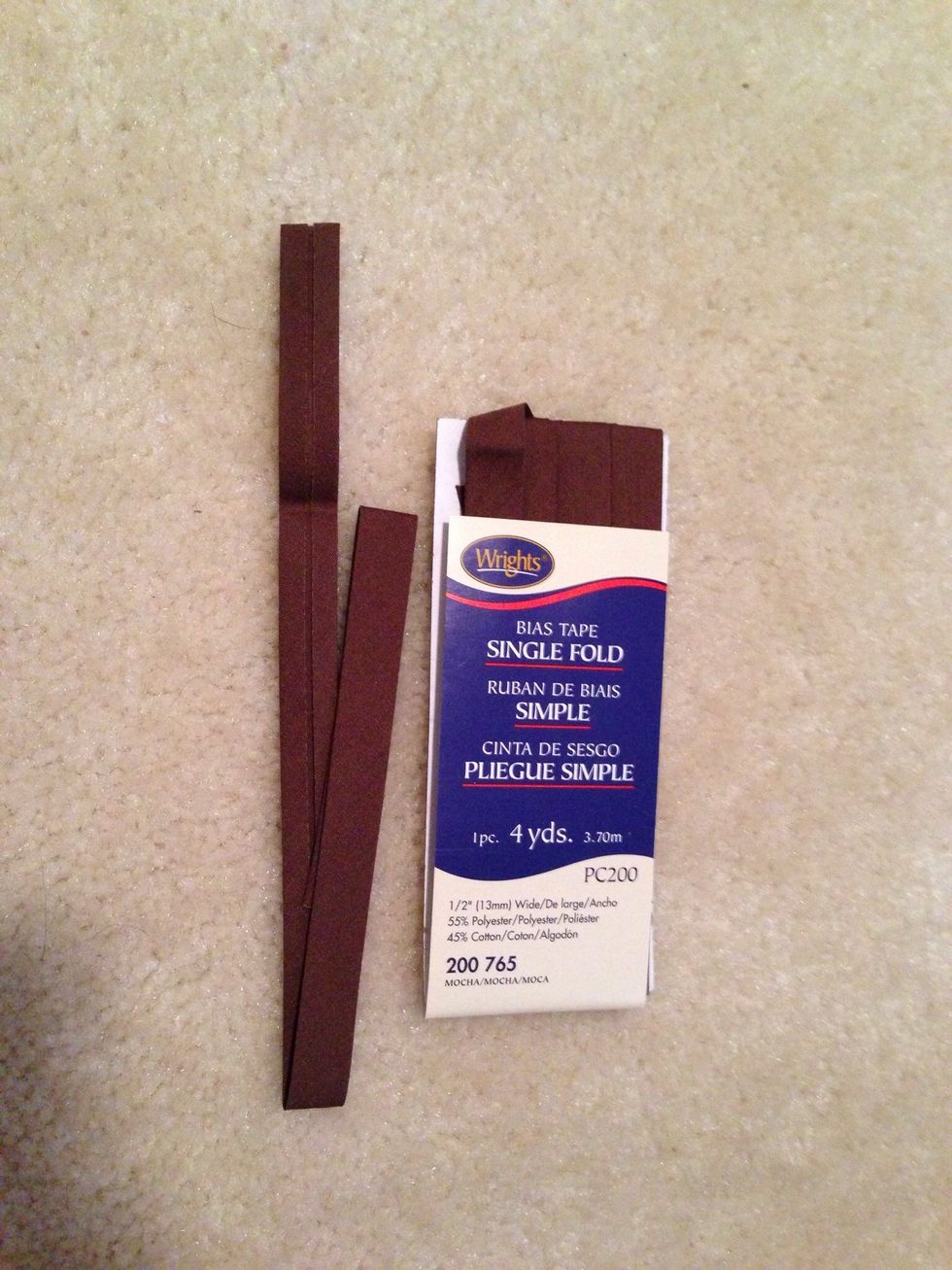 Use bias tape or create your own matching strap used for hanging. I cut mine about 15".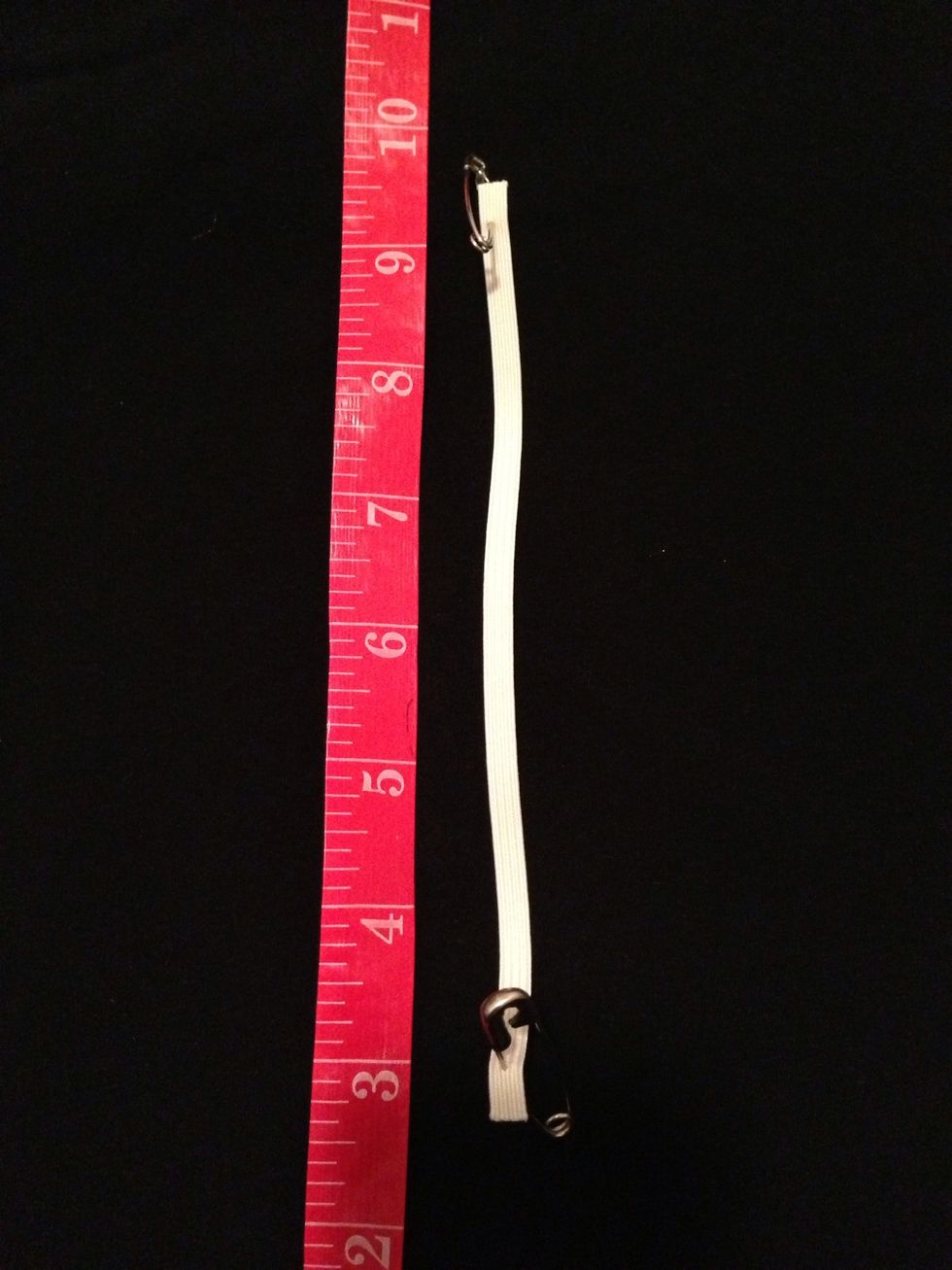 Cut 2 strips of 1/4" wide elastic at 7" each. Add safety pins on both ends. This will guide elastic through the loops later.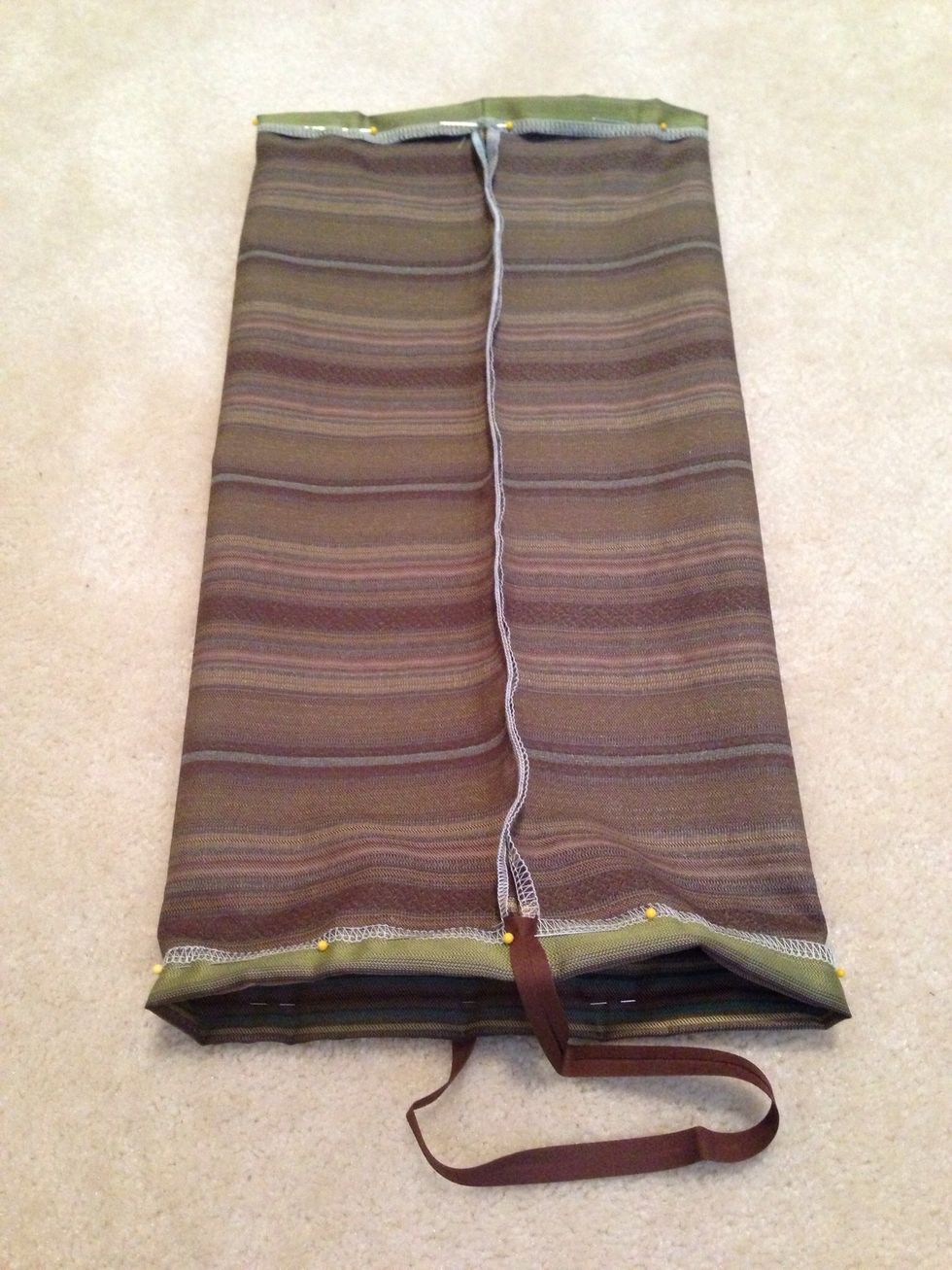 Fold and pin top & bottom edges approximately 3/4" to create loop for elastic. Pin bias tape to one edge. I pin tape at 180 degrees because it will hang straight but you can pin together instead.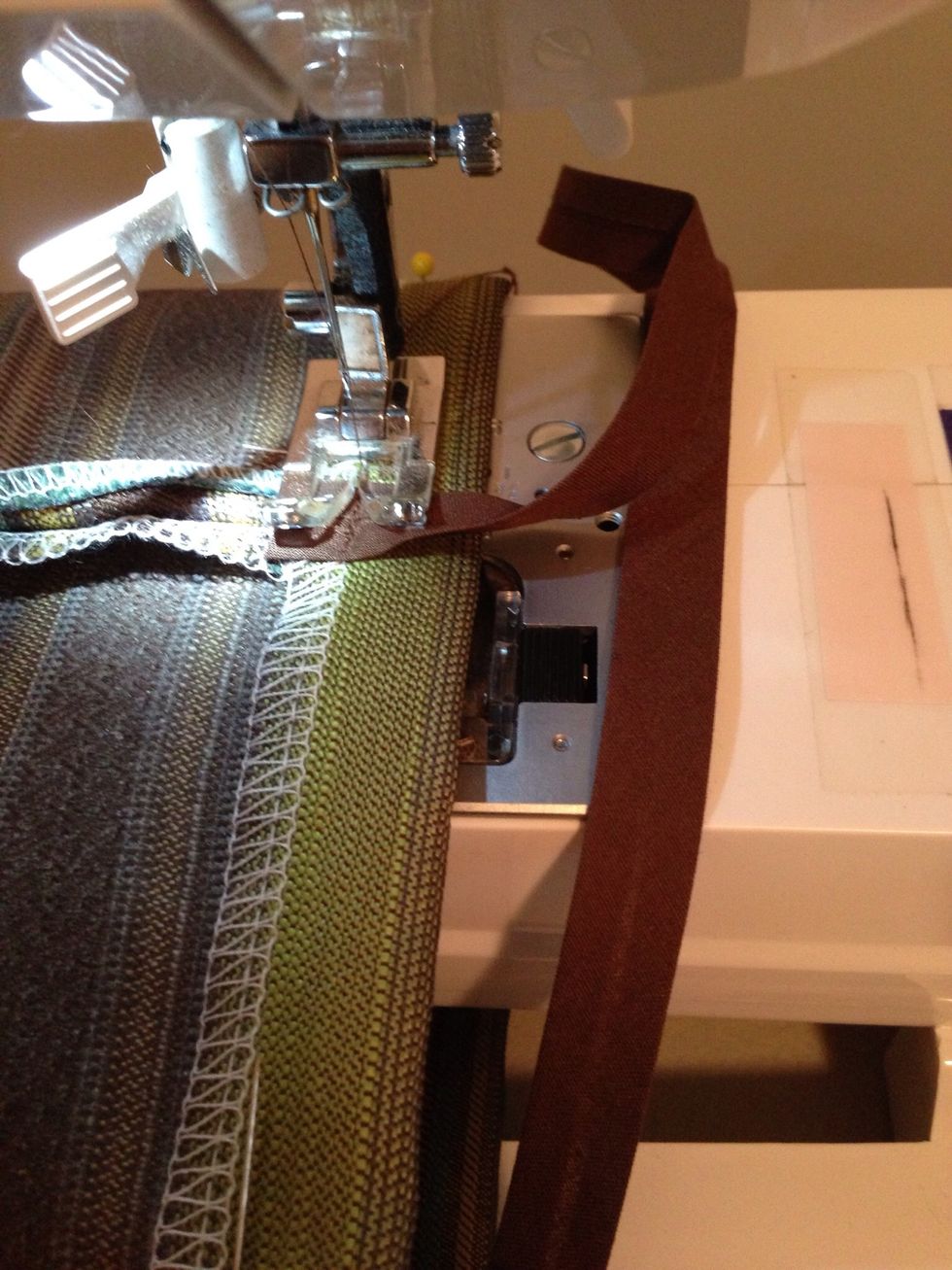 Please see the next picture for end result before sewing. Make sure you don't sew tube closed.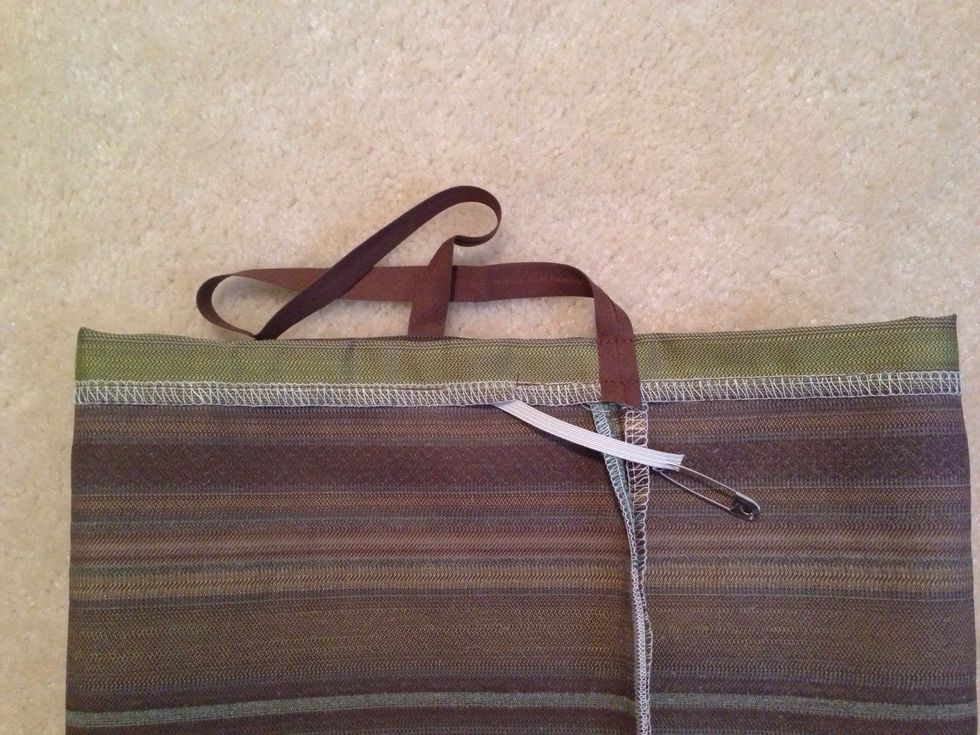 Notice bias tape has 2 stitch lines. Leave 1/2" gap NOT sewn for elastic entry. Guide elastic through loop with safety pin.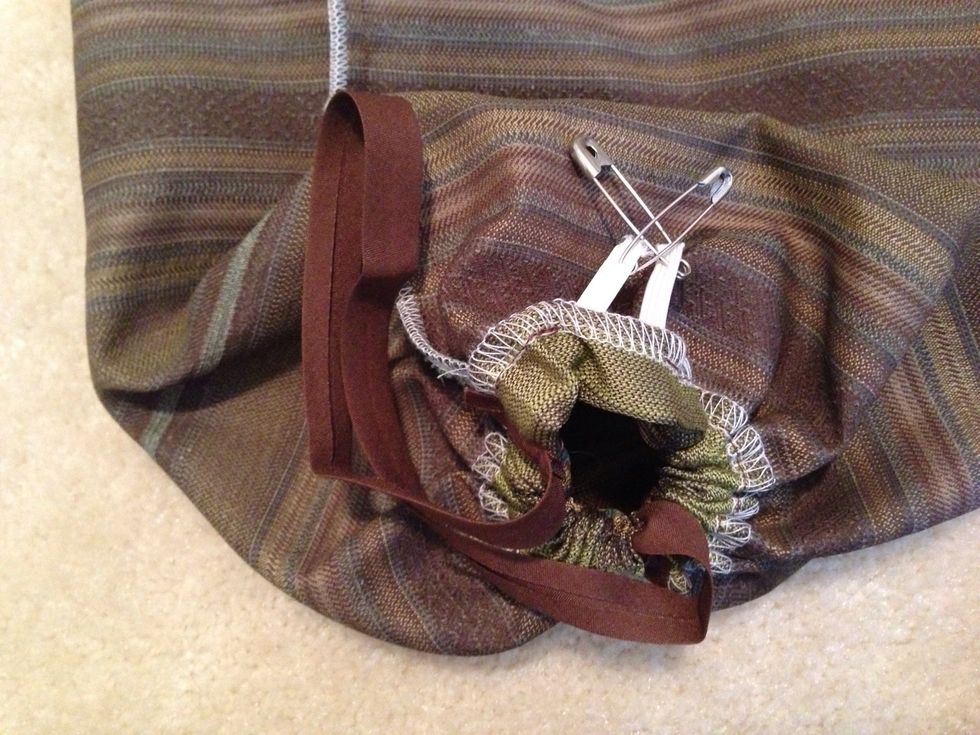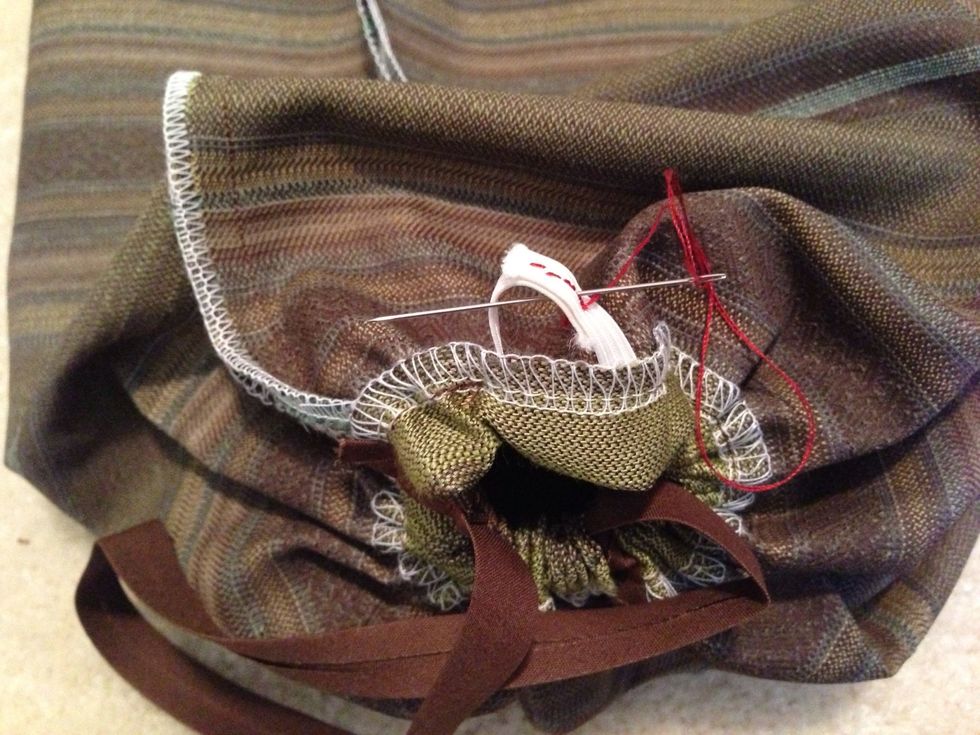 Pull elastic ends & hand stitch together. Once done, you're finish. Invert your tube & enjoy.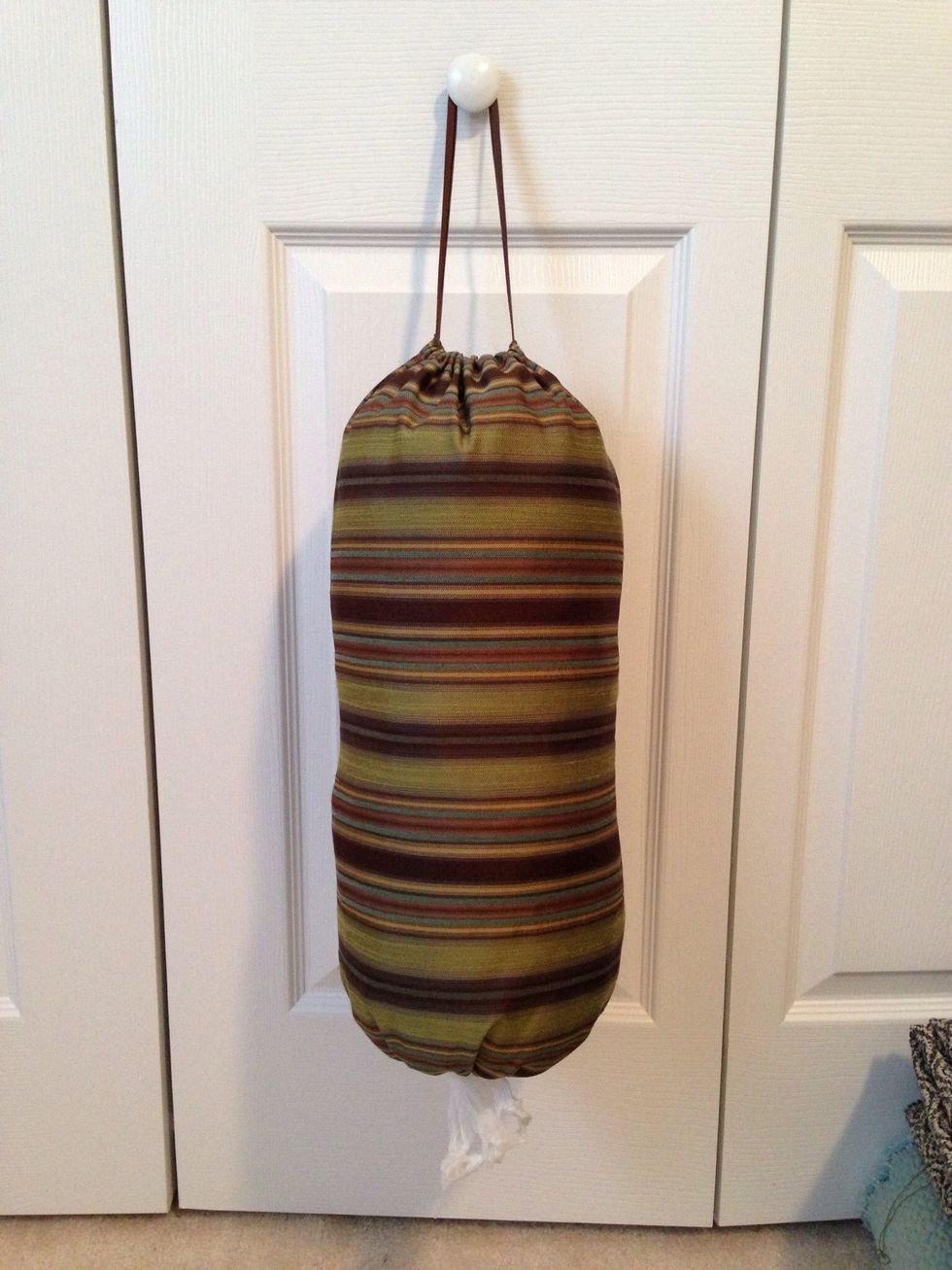 1.0 Lightweight fabric (minimum 15" wide x 16" length)
1.0 14" bias tape
2.0 7" Elastic 1/4" wide
2.0 Safety pins