Raw pizza dough on the grill?! YES!! Surprisingly, it does GREAT! This pizza recipe is one of my favorites - simple, easy, fast & delicious.
33
Tomatoes, mozzarella & basil for the toppings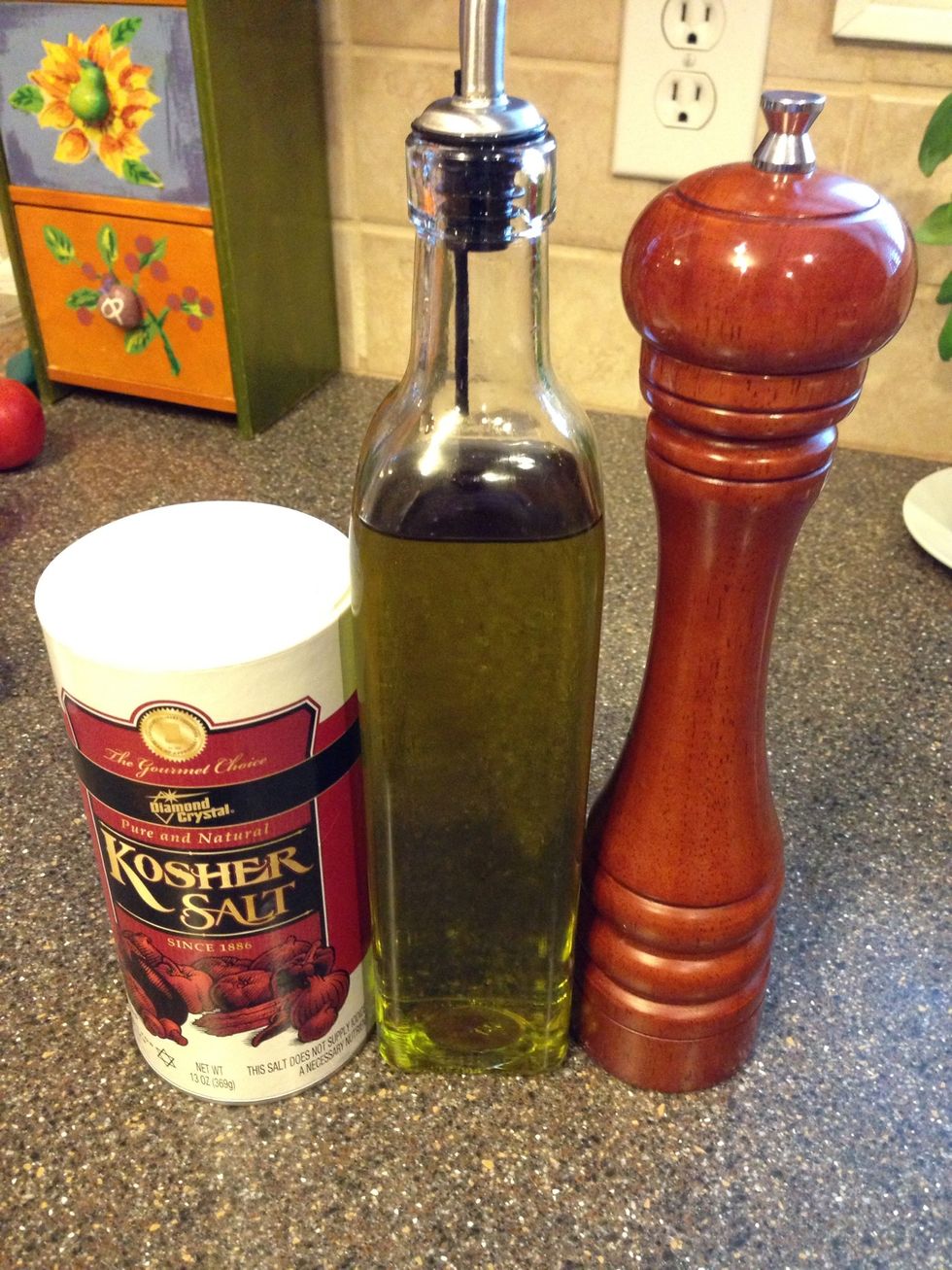 Salt, pepper & olive oil for the crust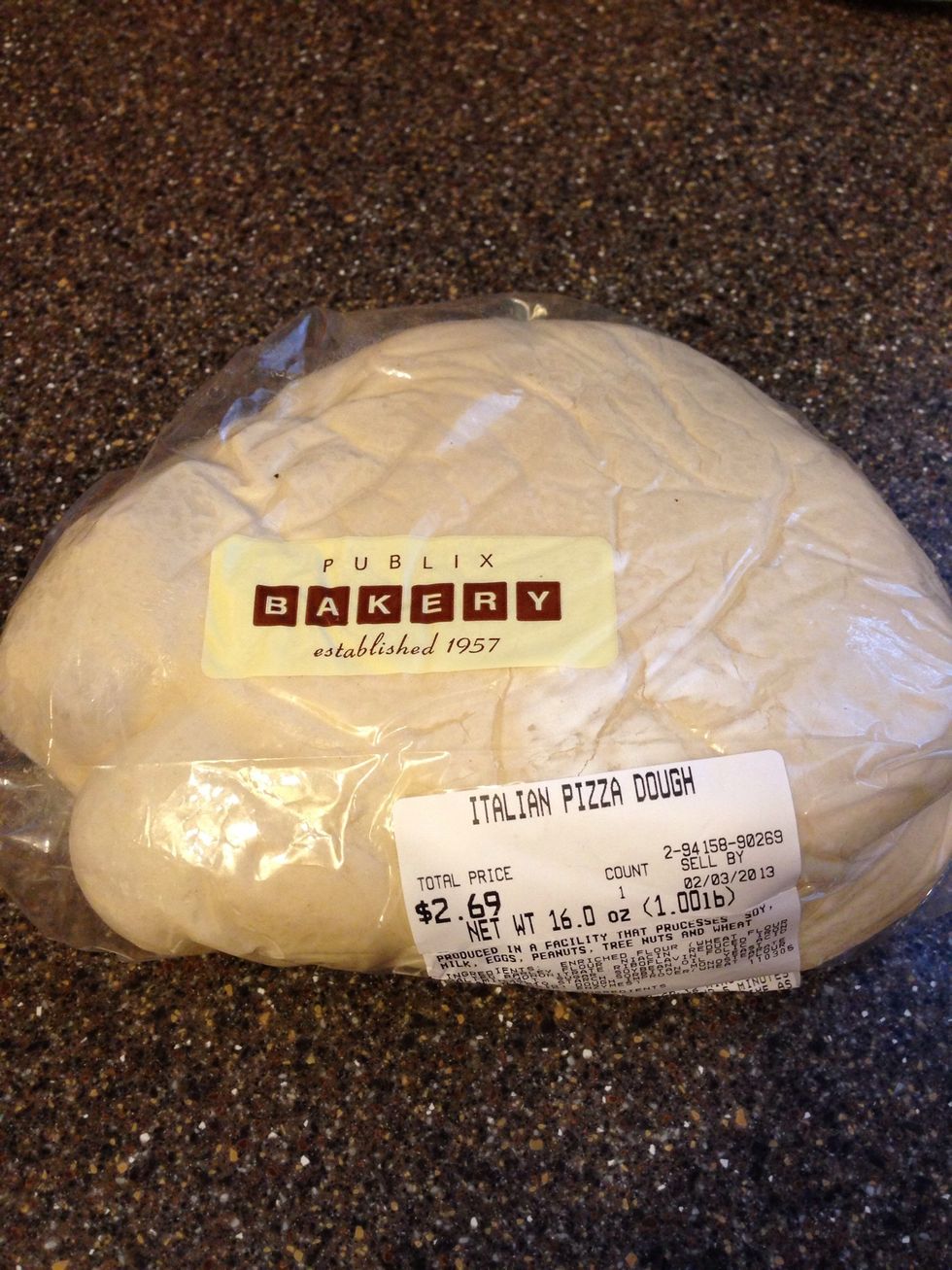 You can make your own dough or buy a pre-made crust but I prefer middle ground - publix has a great dough that I love.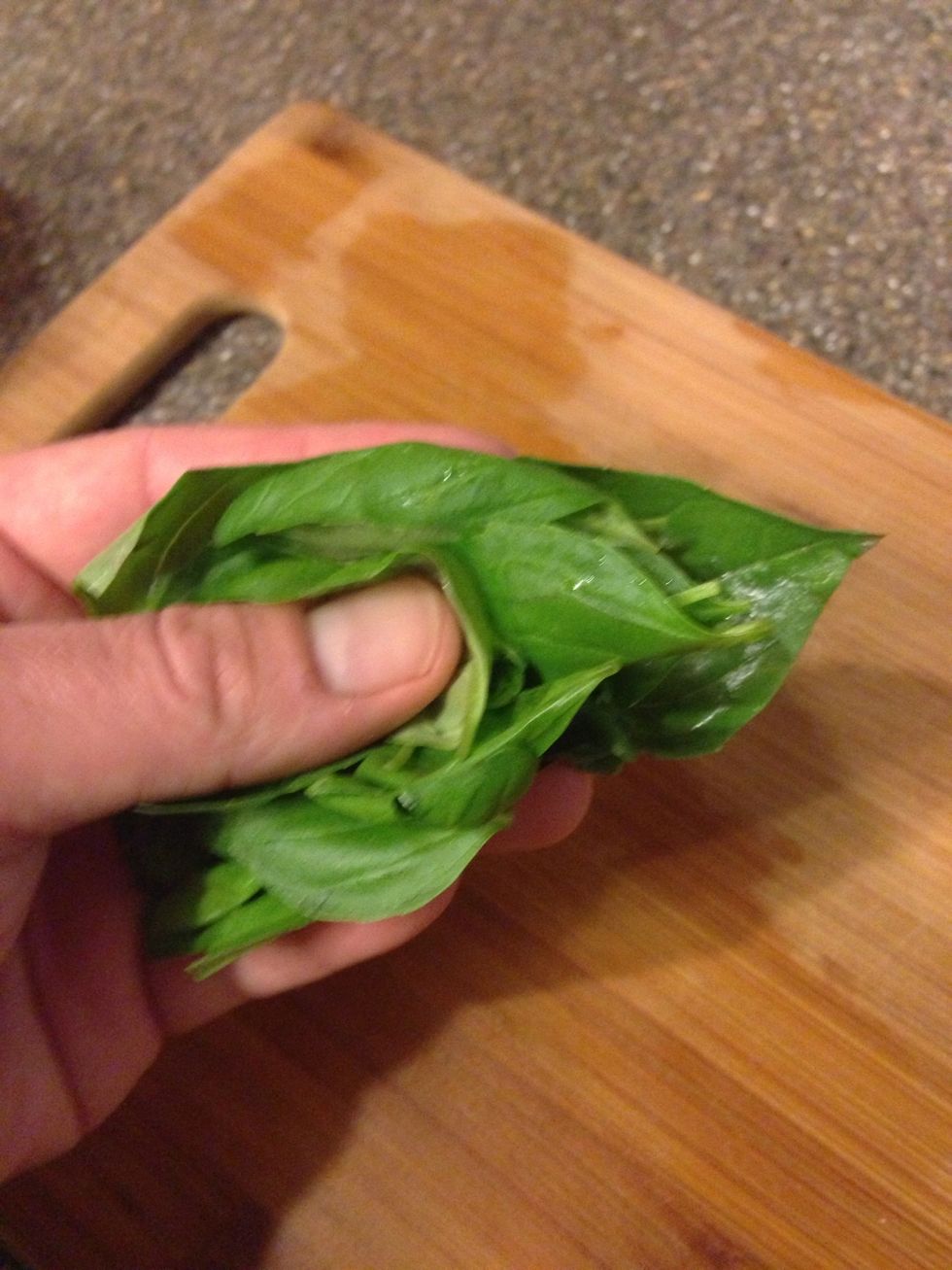 Get some basil leaves and roll them up. TIP: if you don't have one in your home or garden you can buy a small basil plant for ~$3 instead of spending slightly less for a small bag of clipped herbs.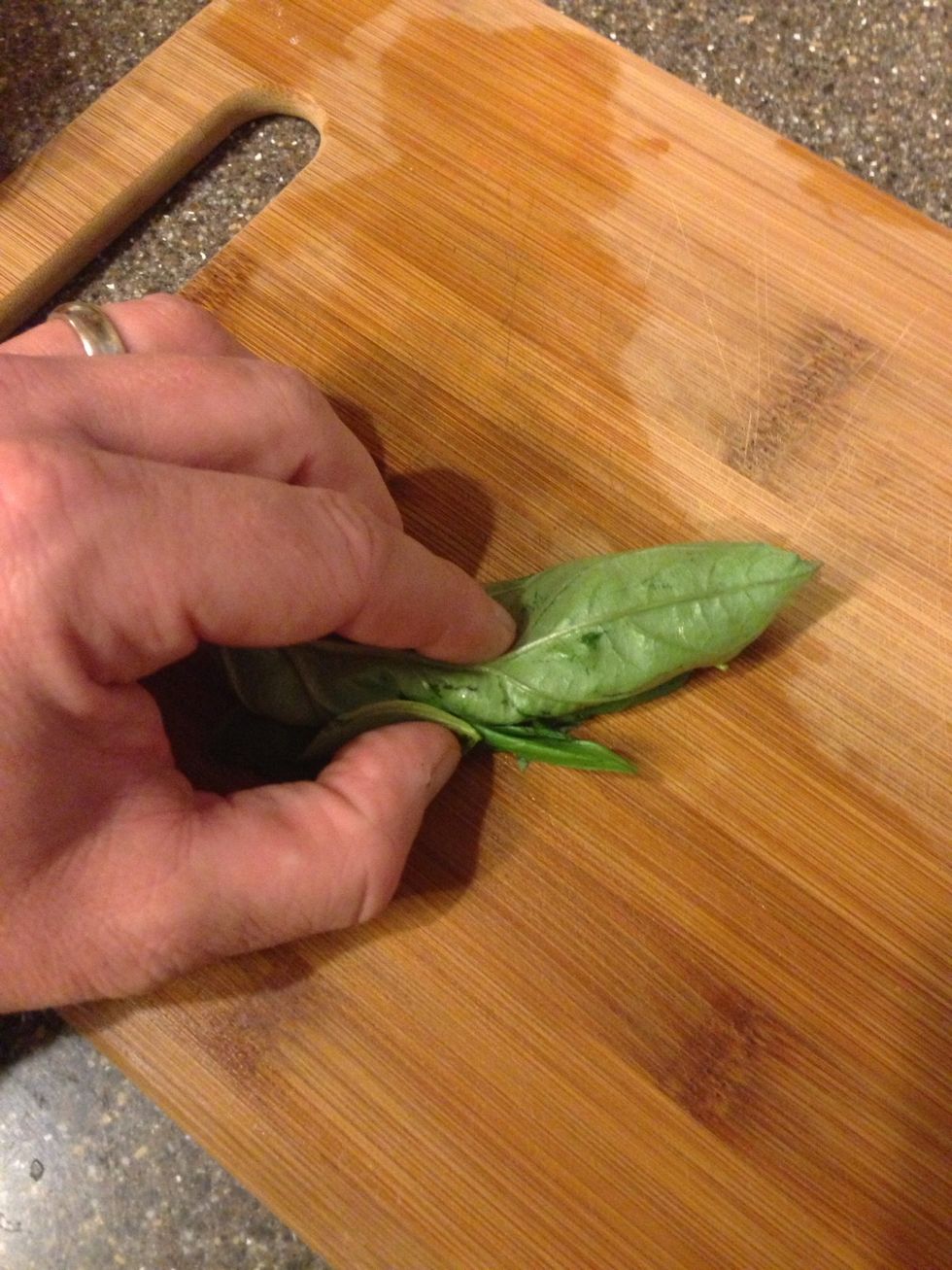 Rolled up..biggest leaves on the outside.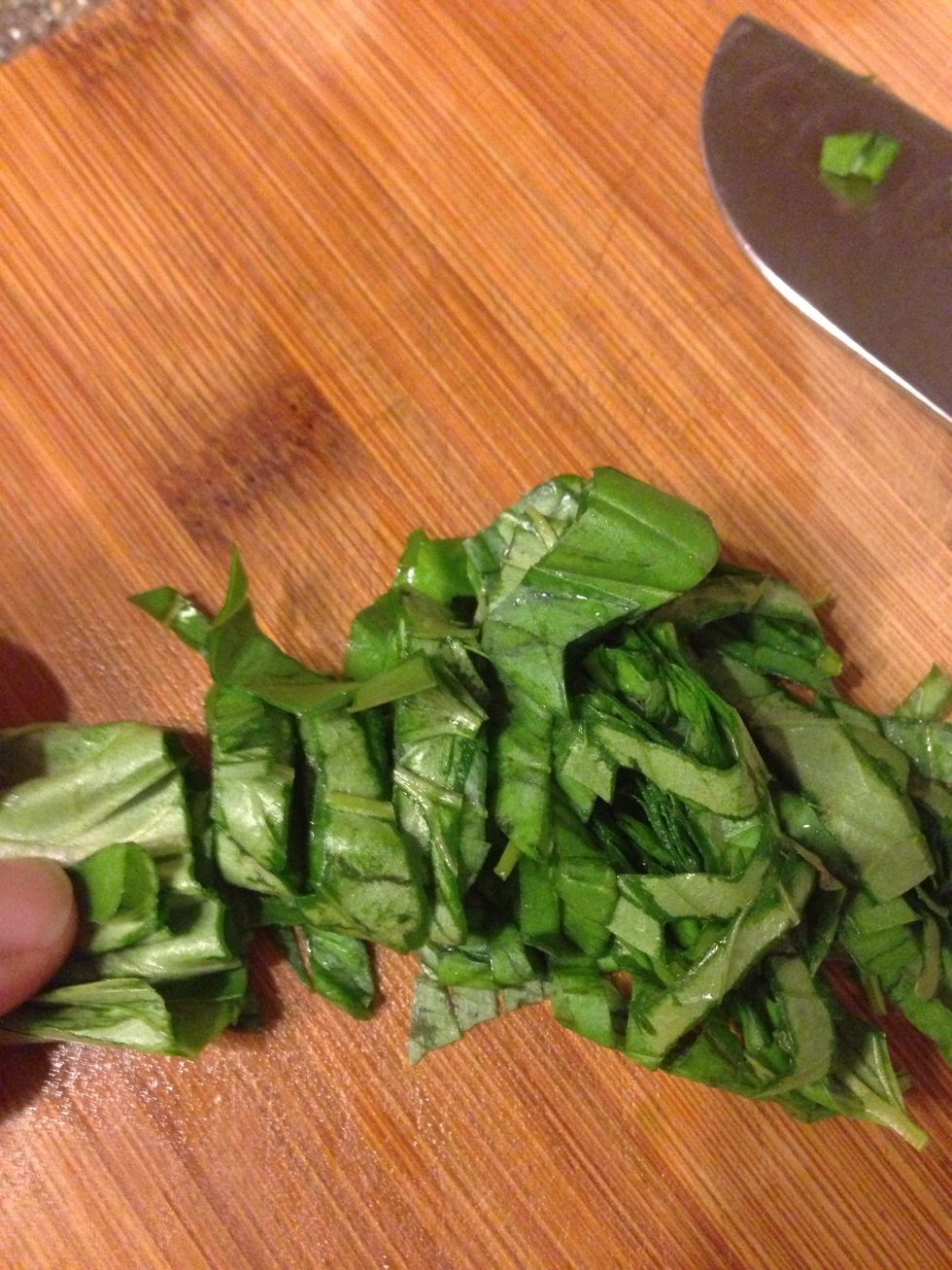 Now, chiffonade by cutting across.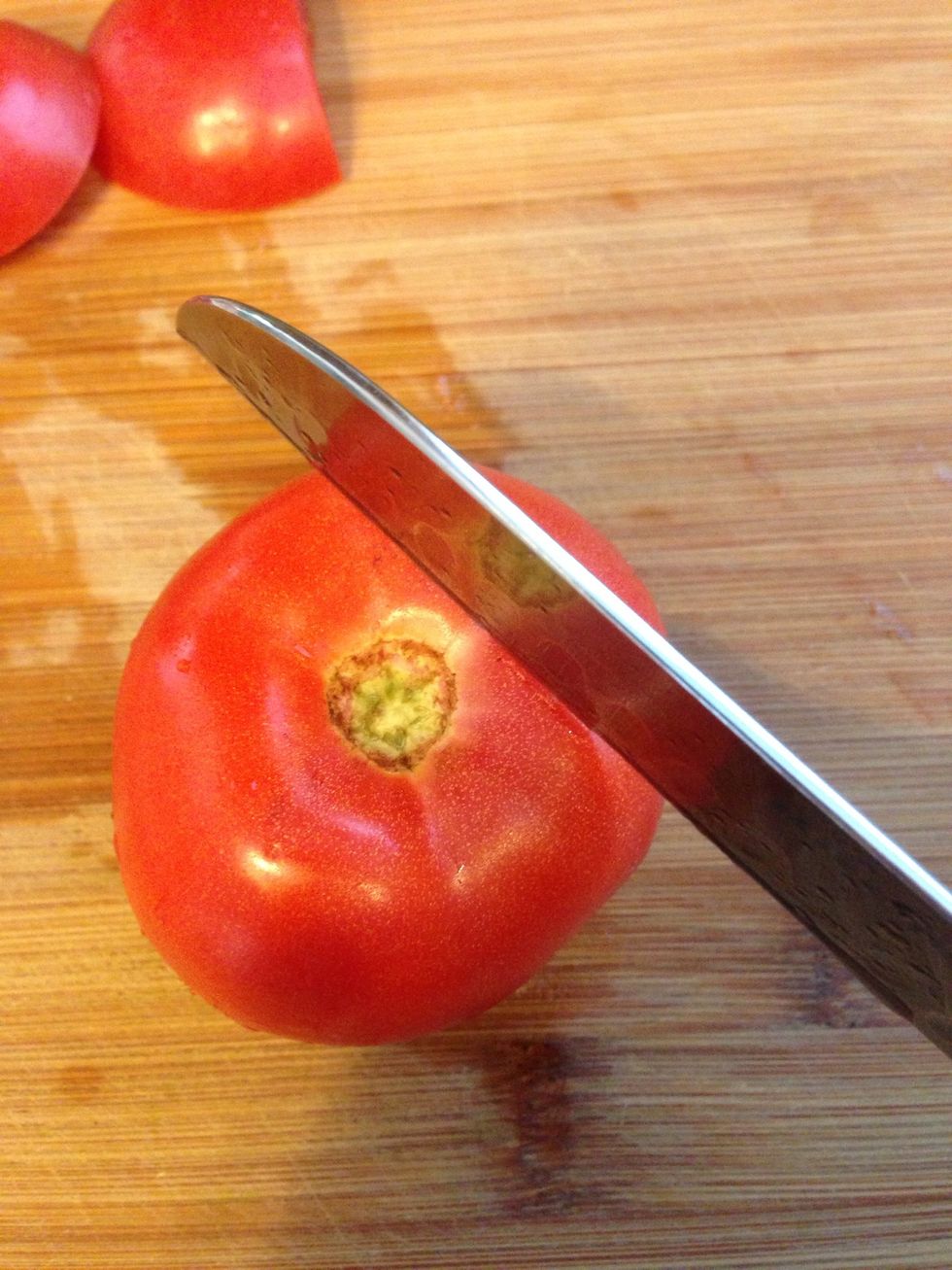 Here's how I slice tomatoes..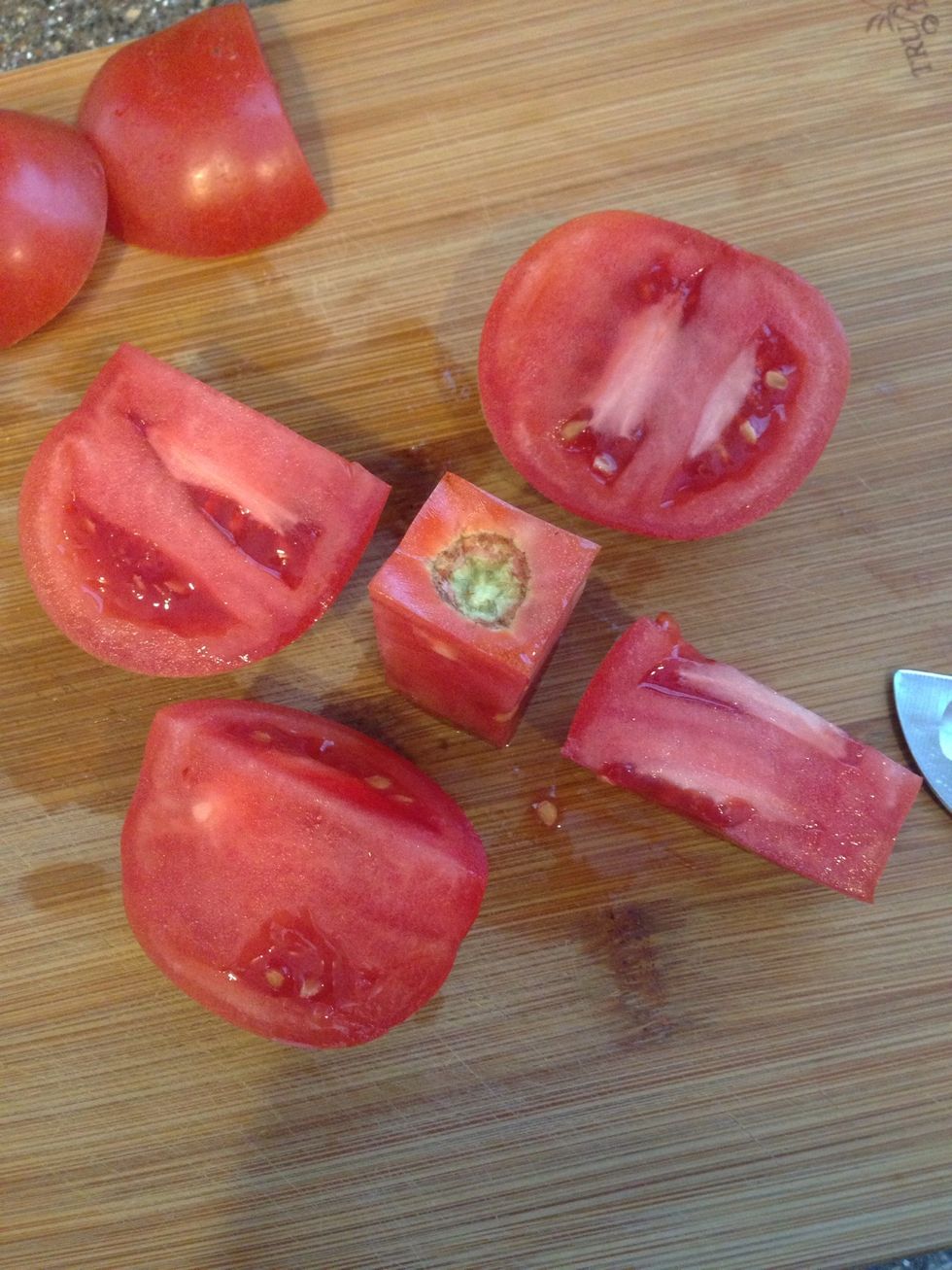 Cored! TIP: squish the mush out - otherwise your pizza ends up soggy (learned that the hard way)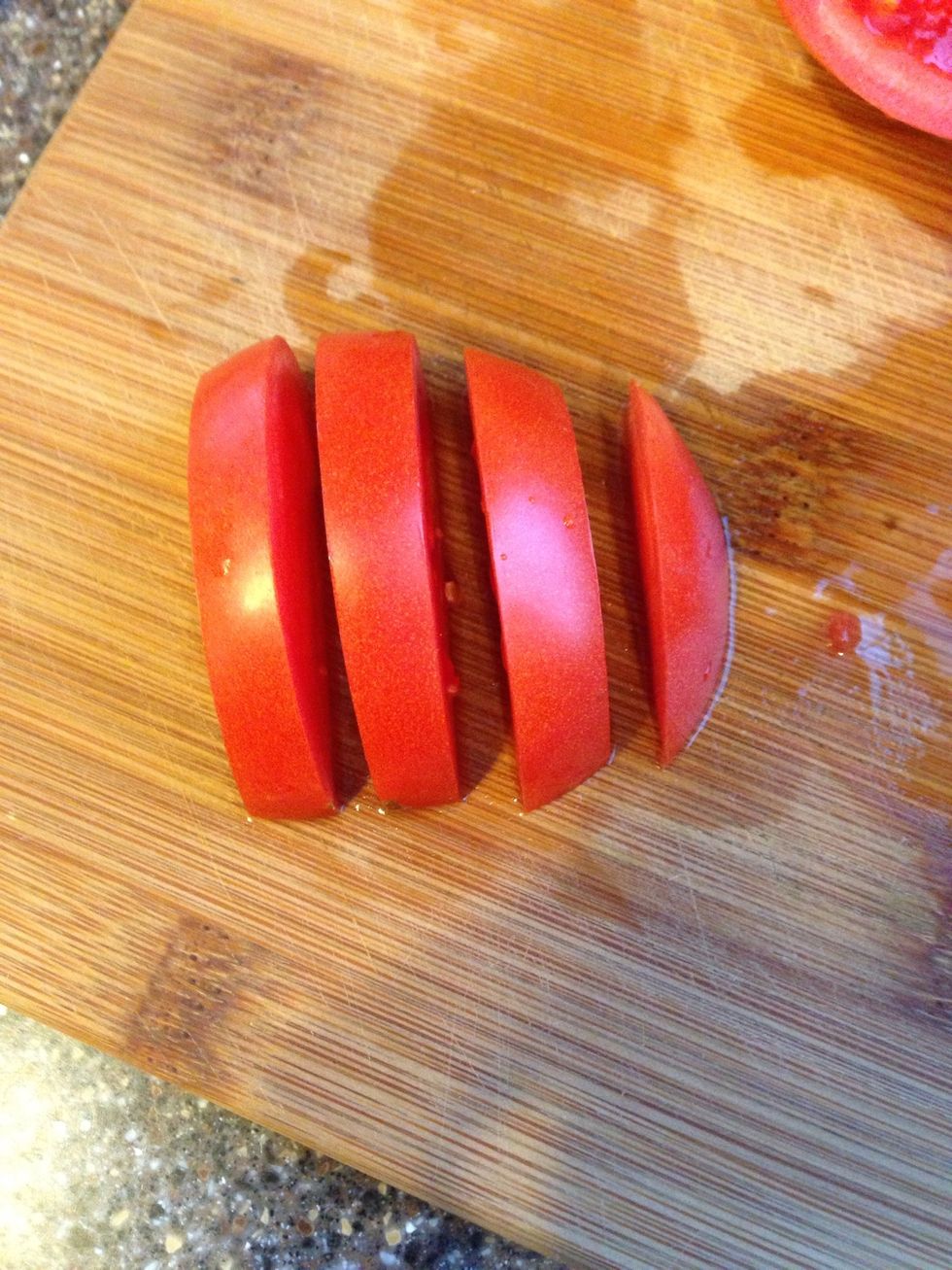 Slice..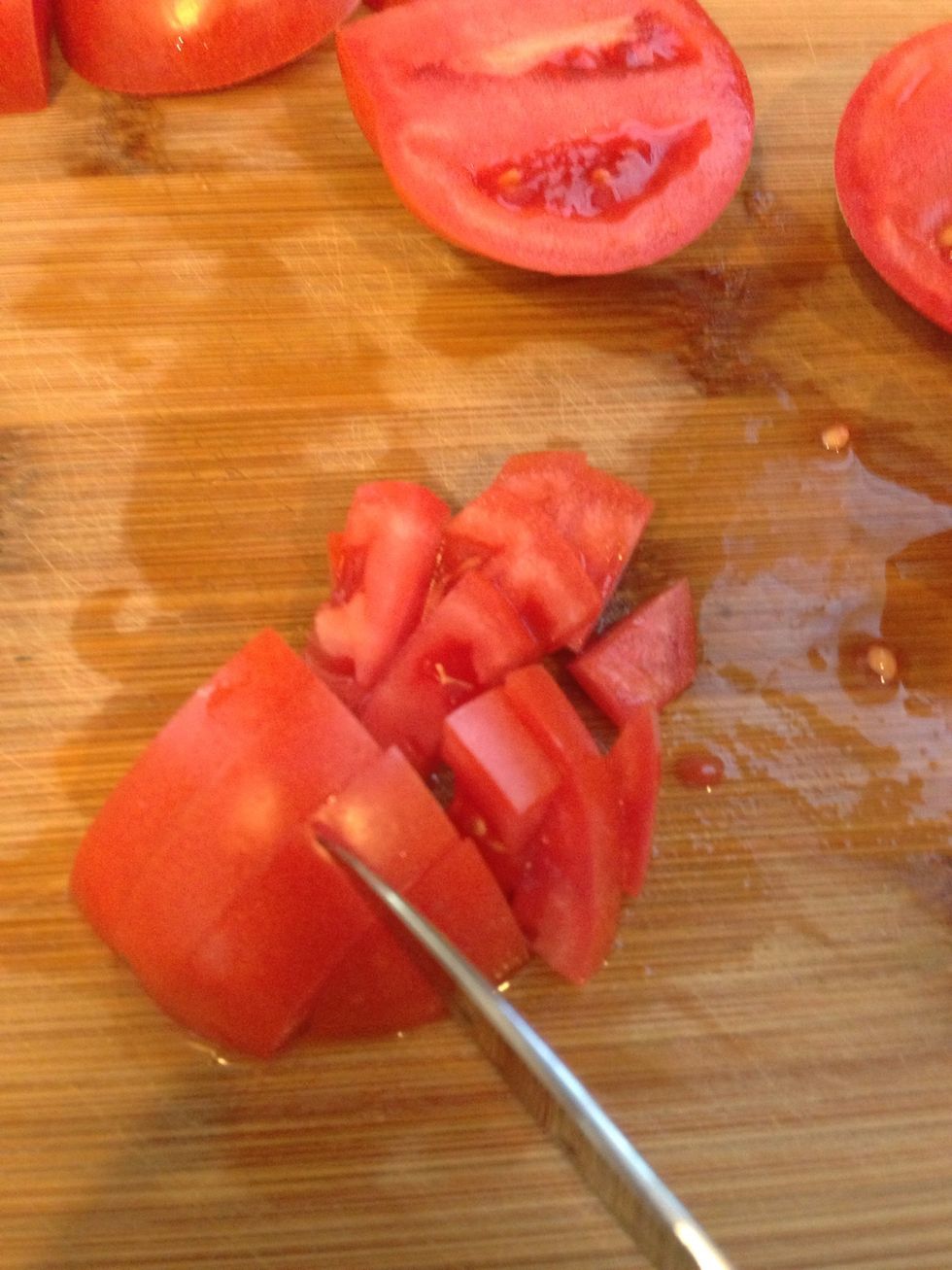 Then dice & you're on to the next step.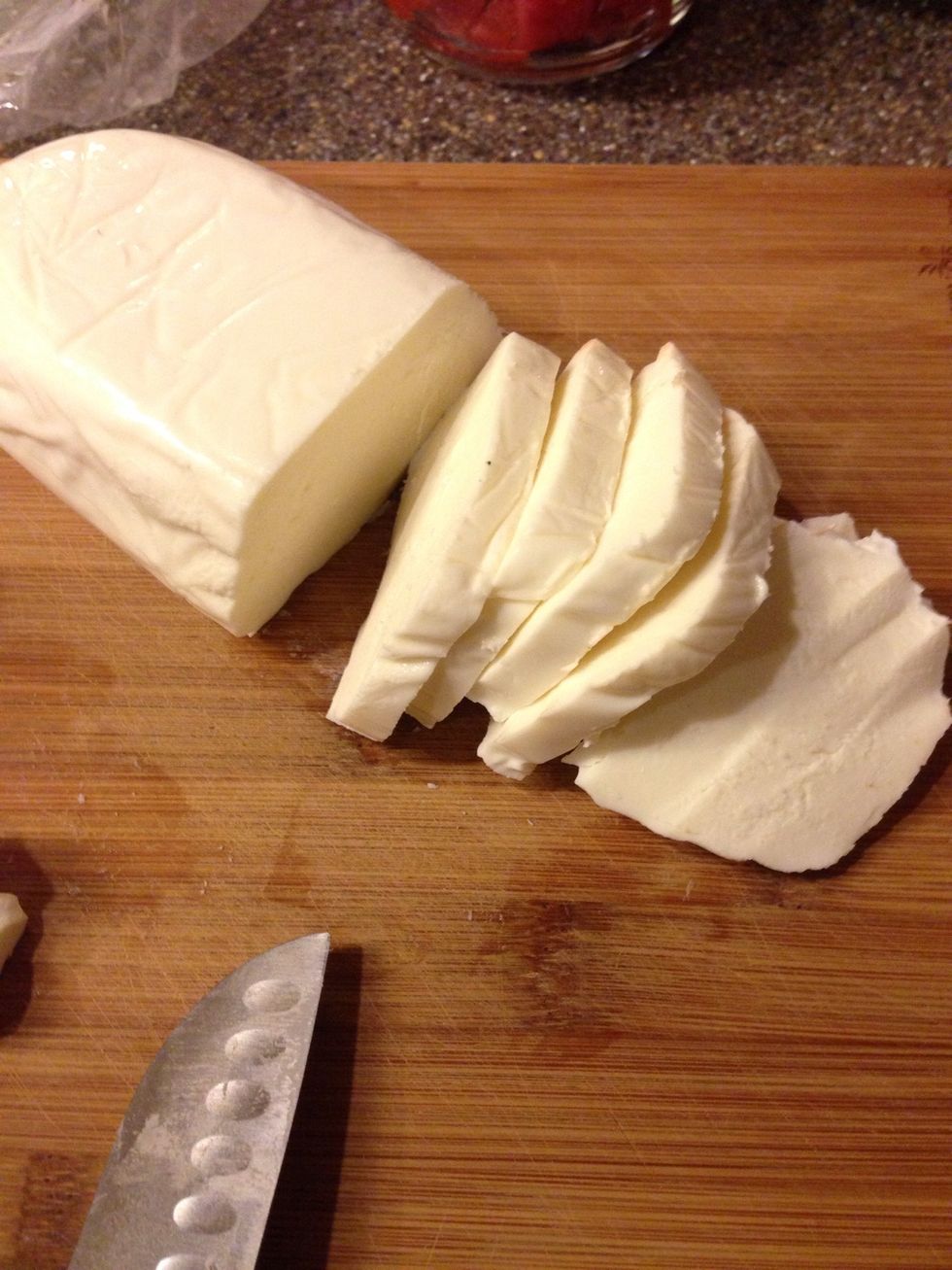 Cut the mozzarella
You can shred or cut - this time I cut..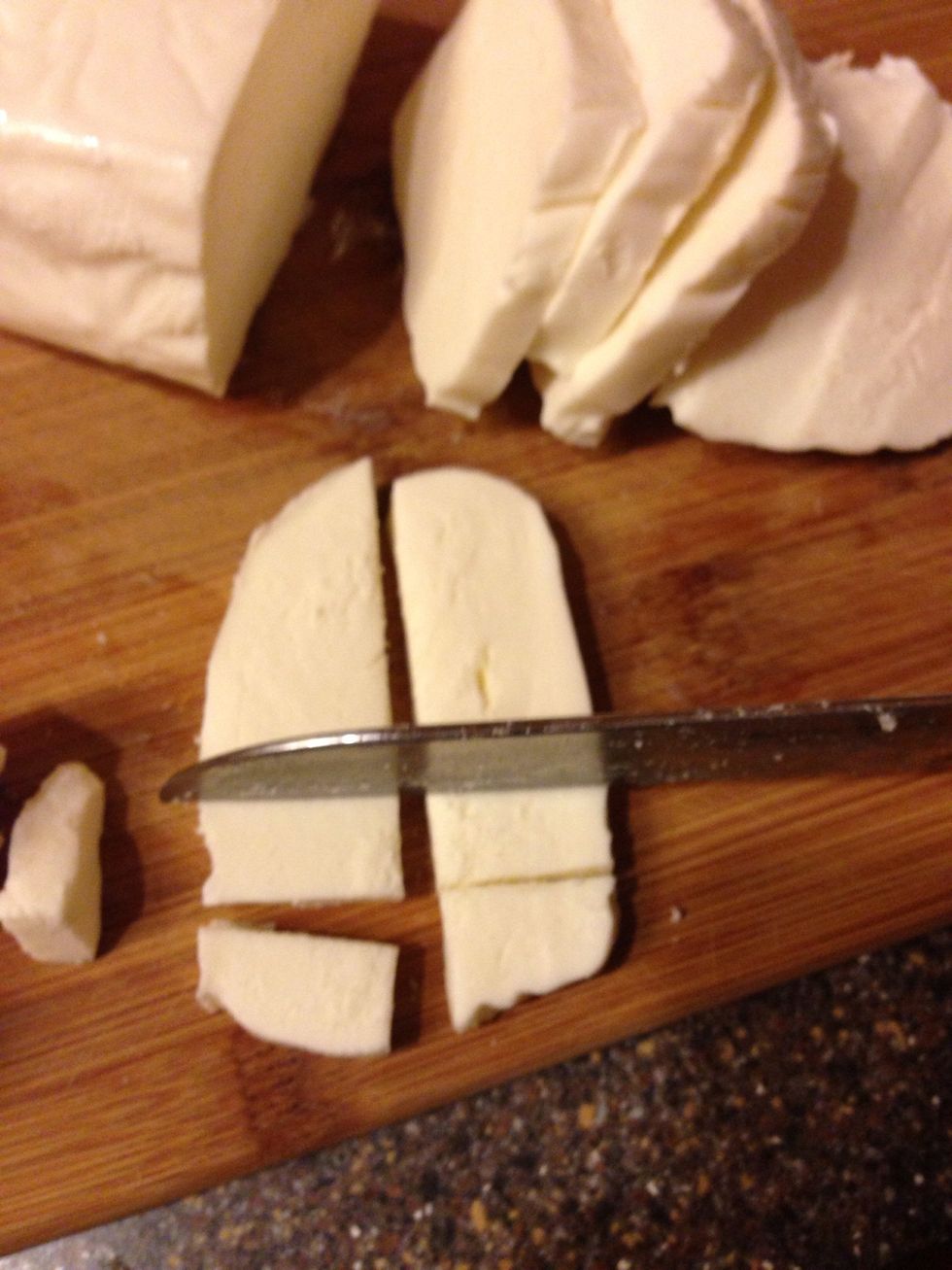 Then cube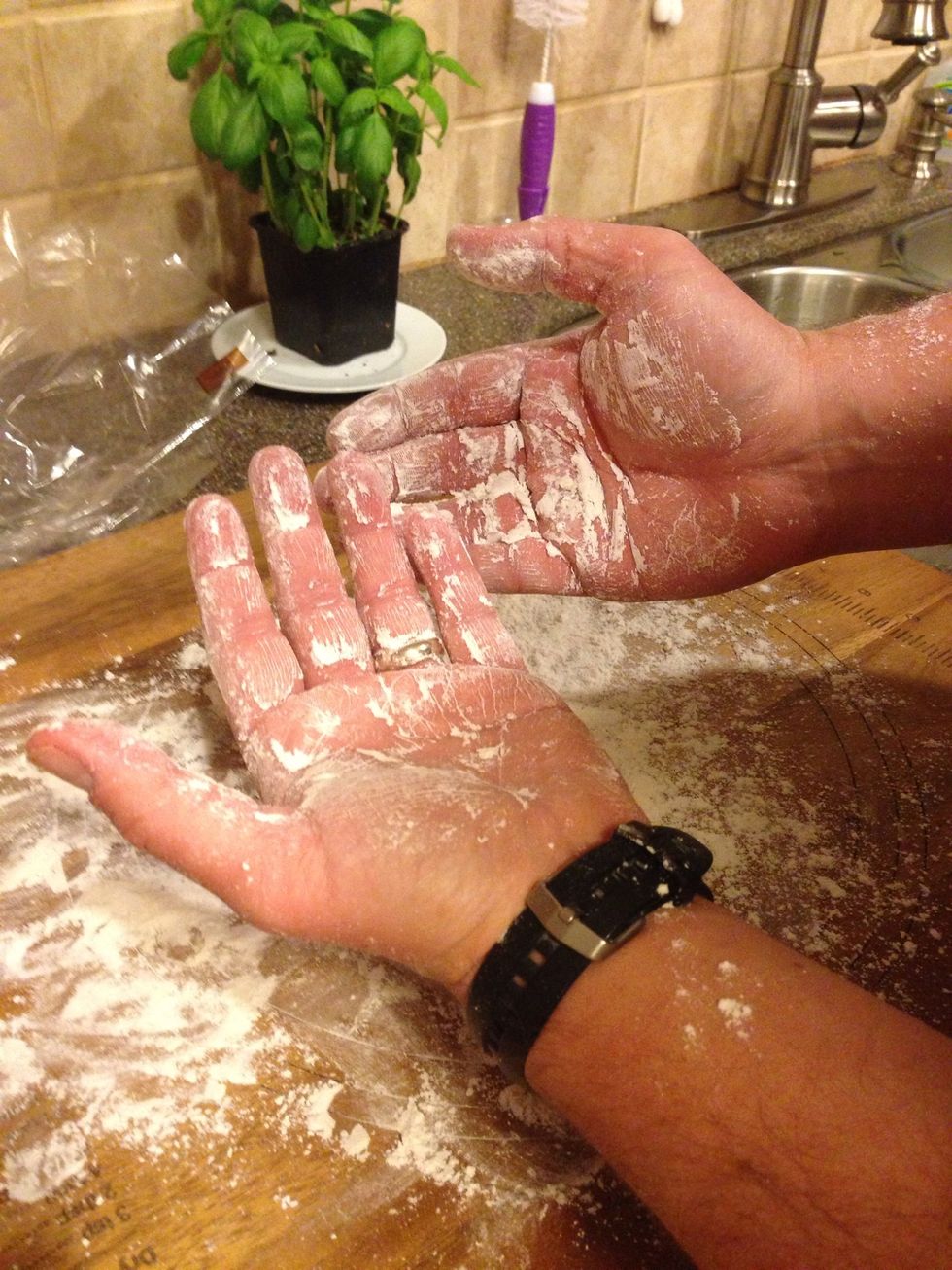 Flour your hands and work surface.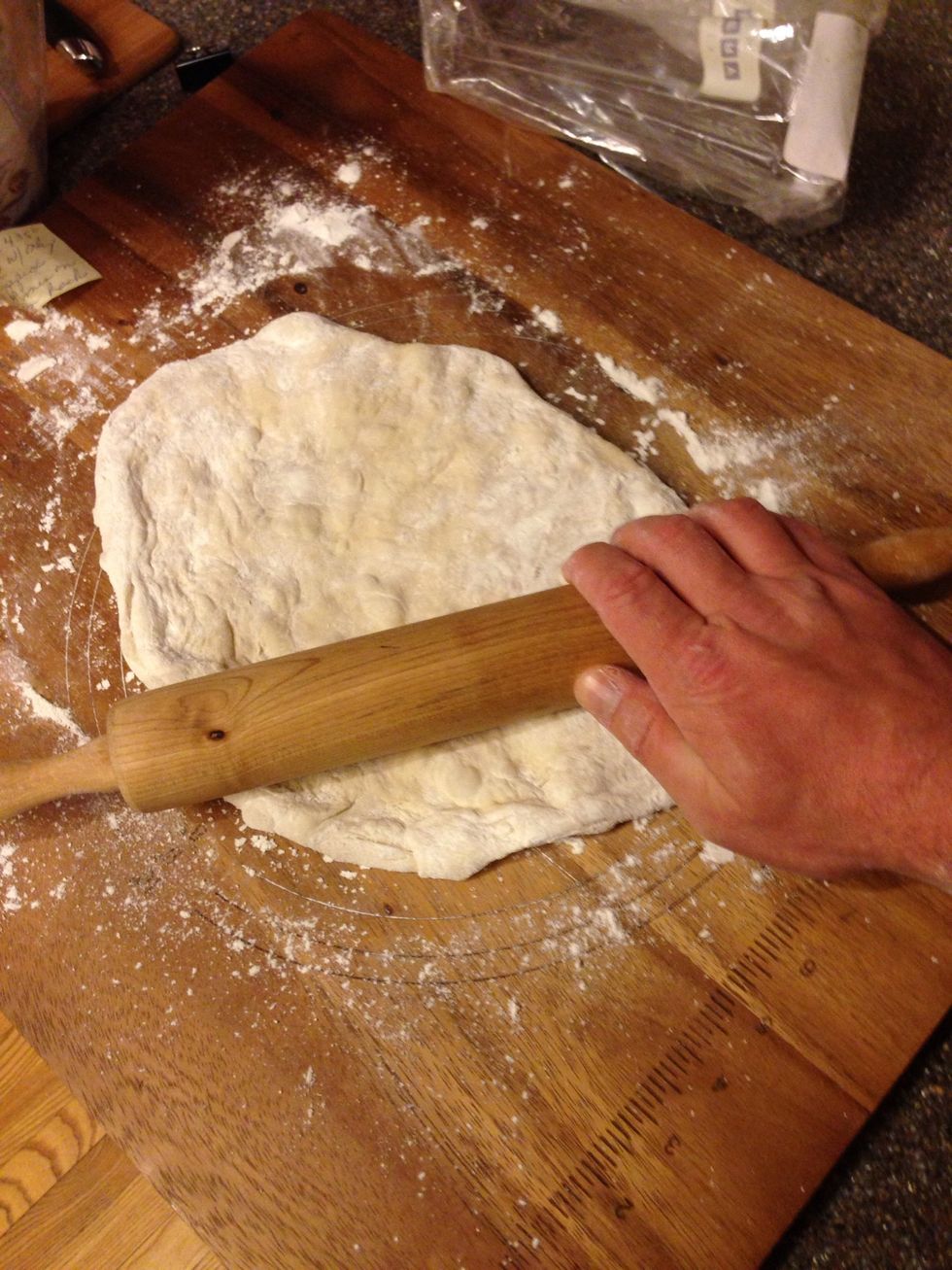 Roll out the dough - if you're a perfectionist (like I USED to be) the results will definitely bother you..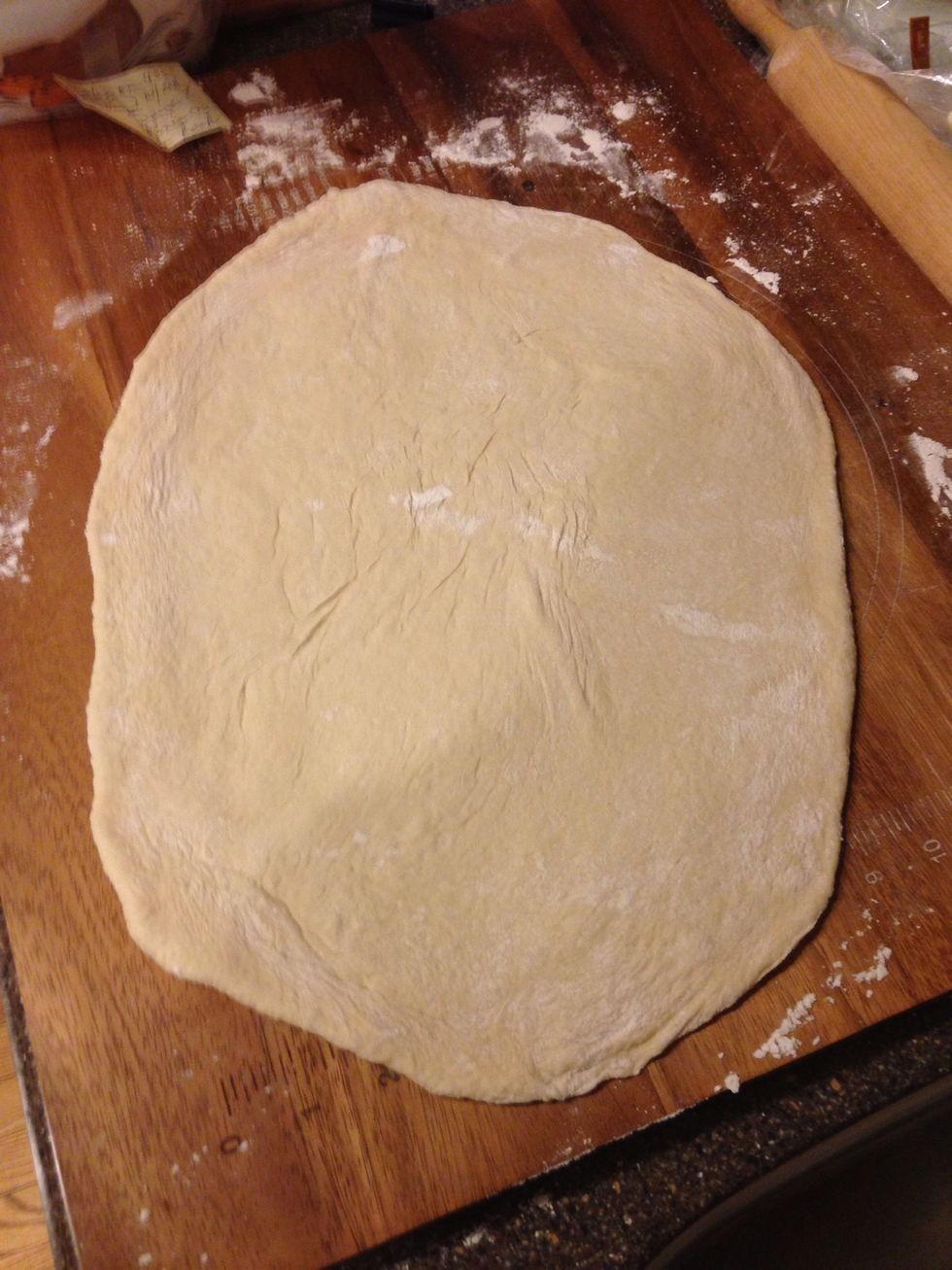 Perfectly imperfect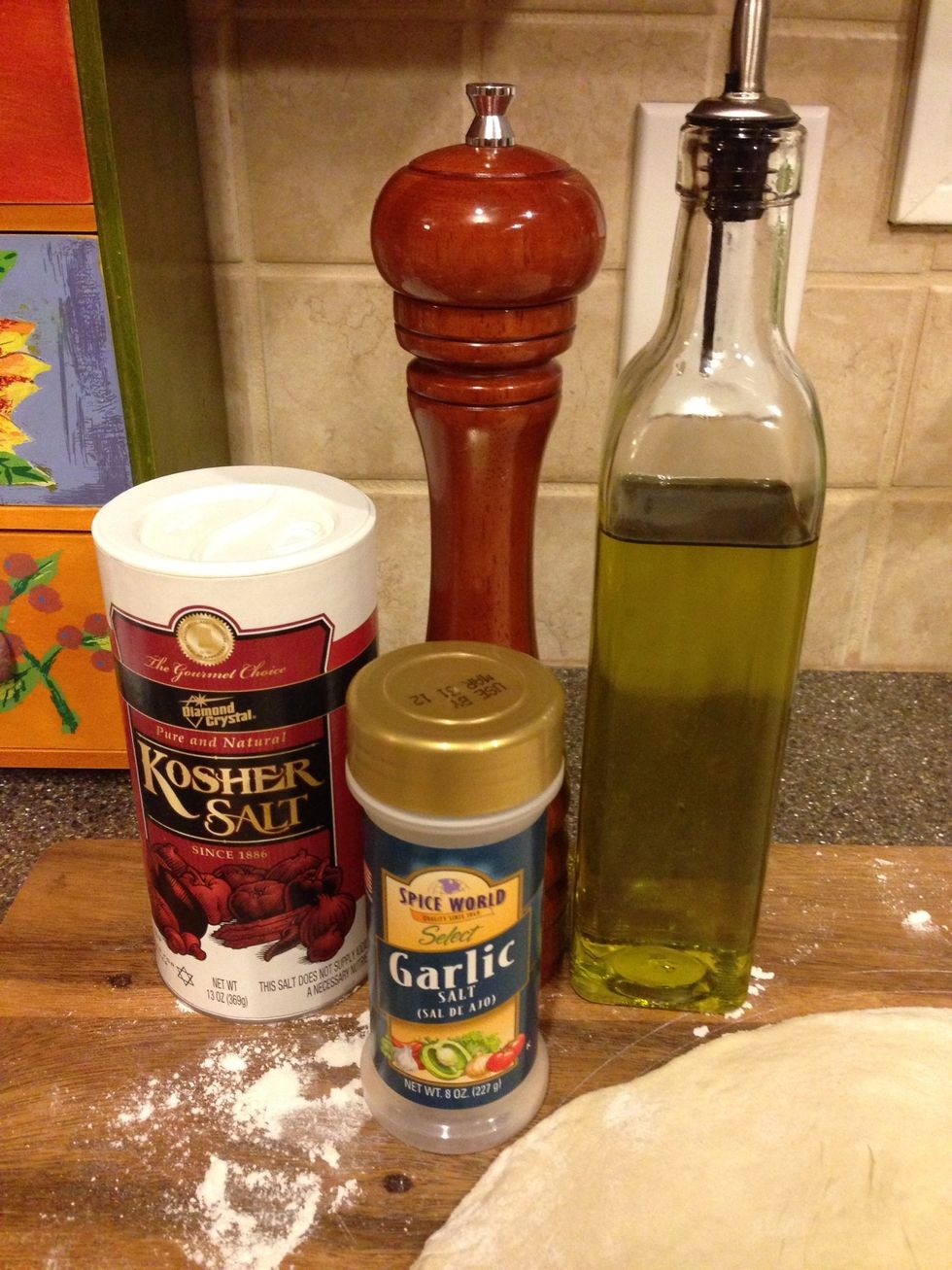 Now, to prep the crust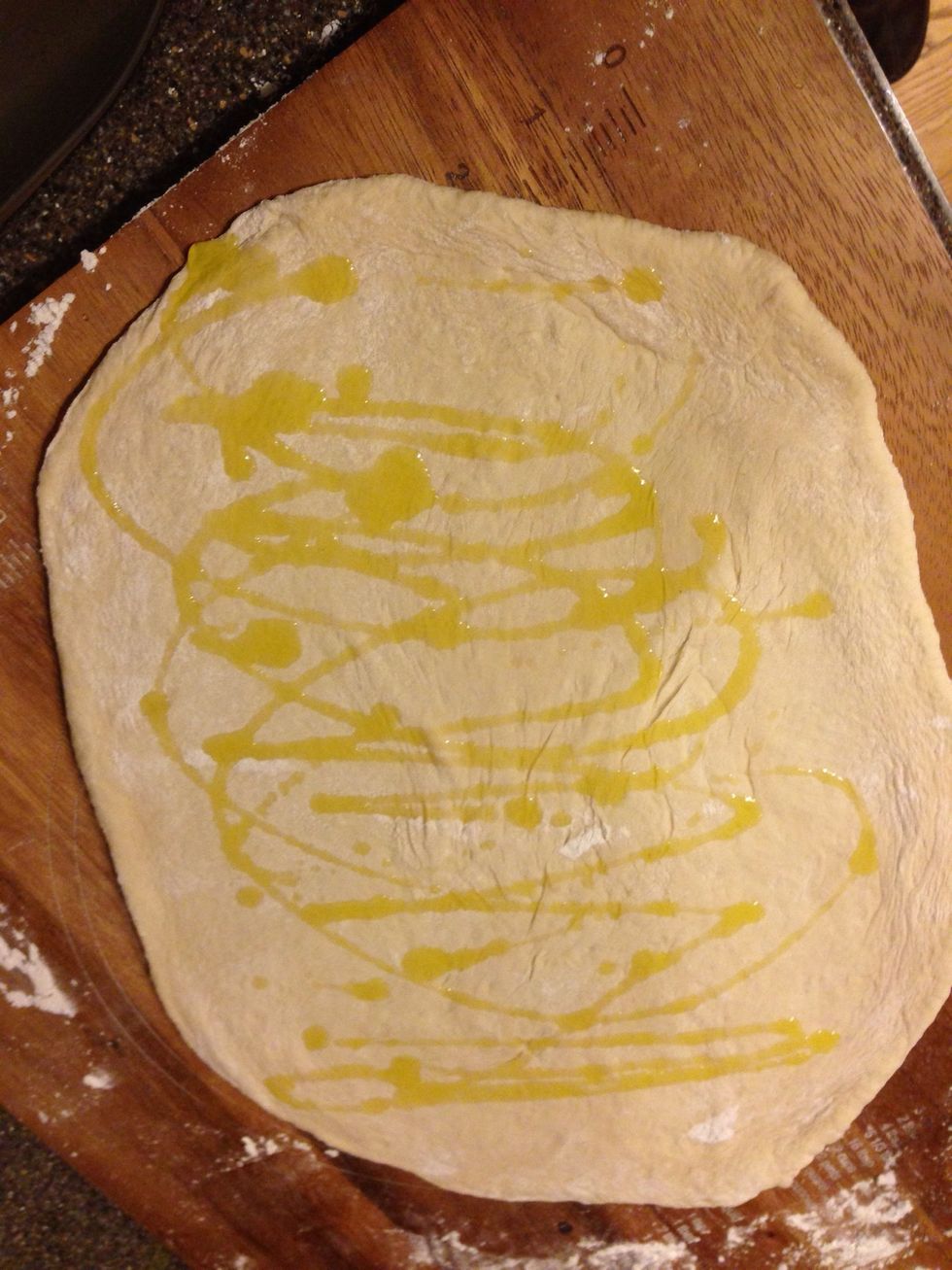 Drizzle with extra virgin olive oil (EVOO)
Brush to coat the crust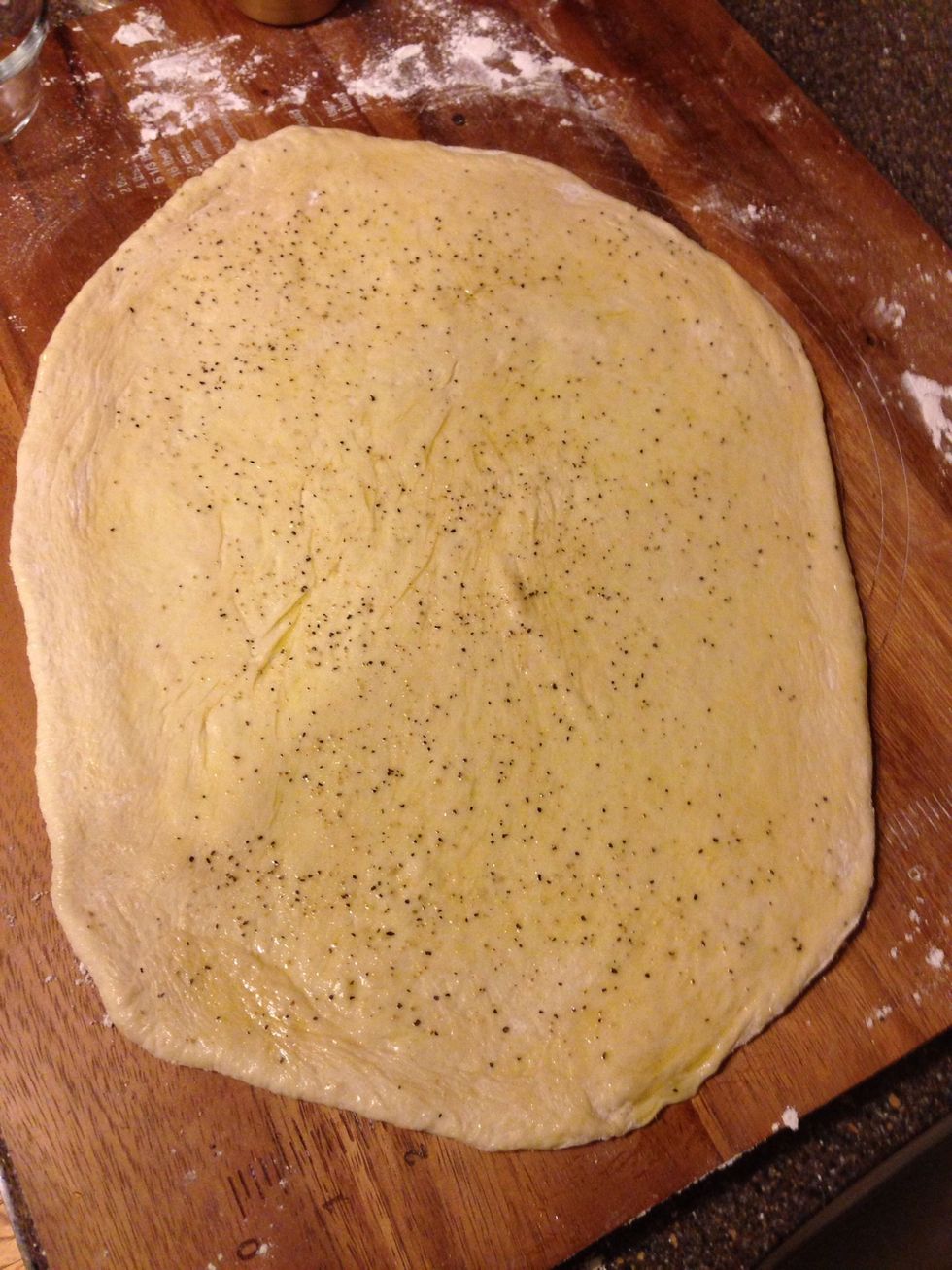 Season with salt, pepper & garlic salt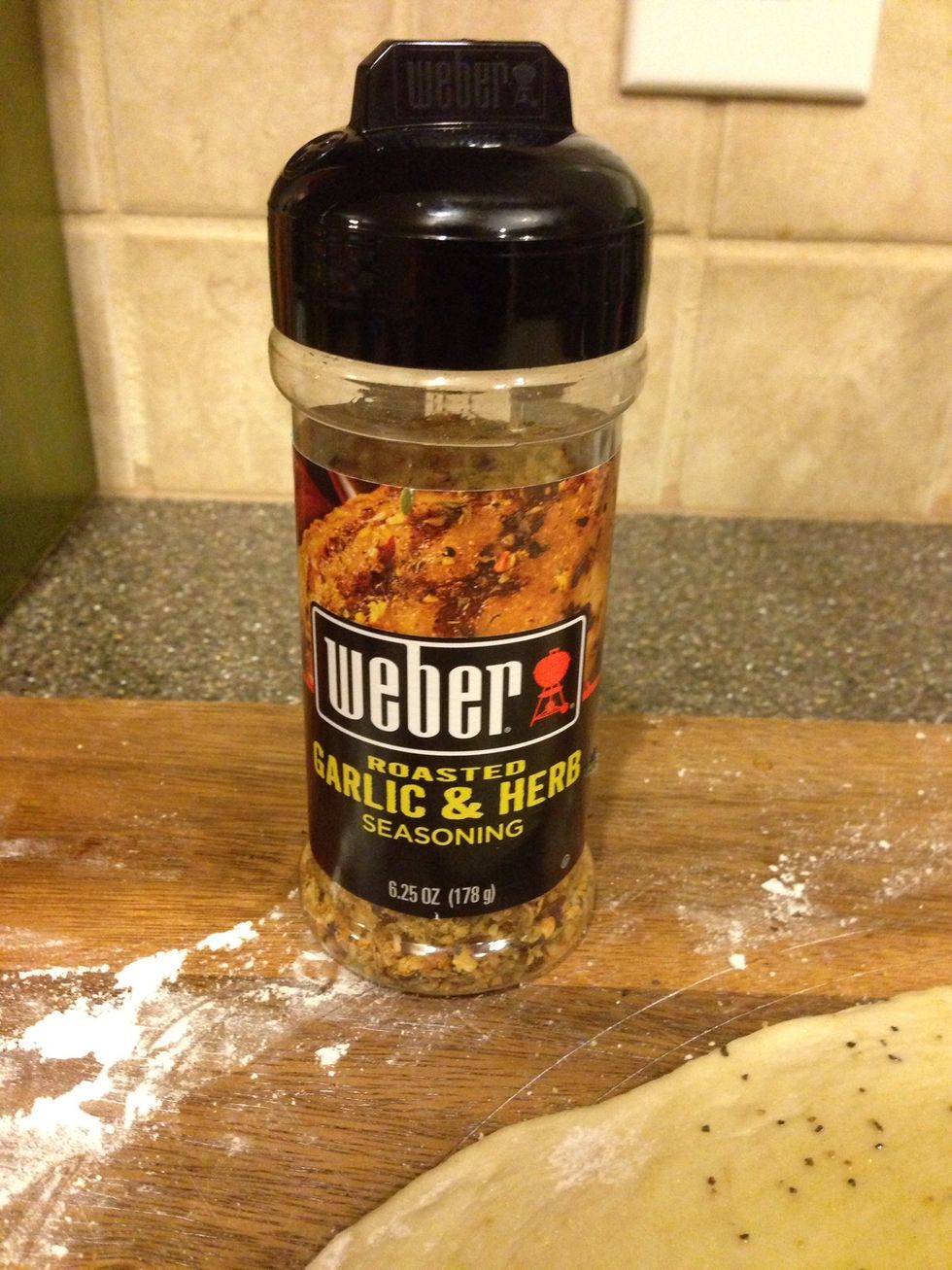 Extra flavor alert! I like making my own seasonings, but this one is the bomb diggity - great for pizza crust.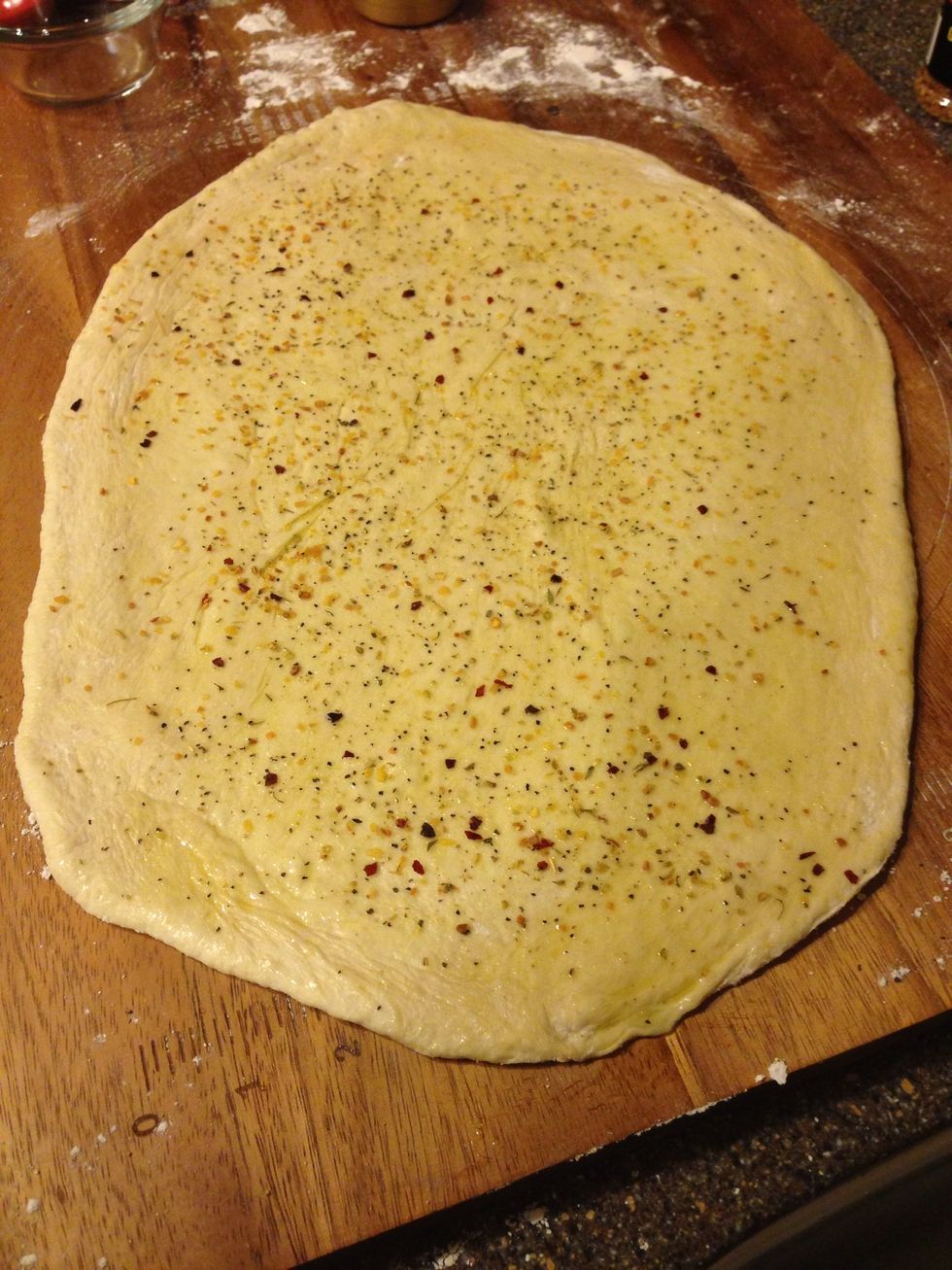 Awesomeness is now applied.
Ready for the grill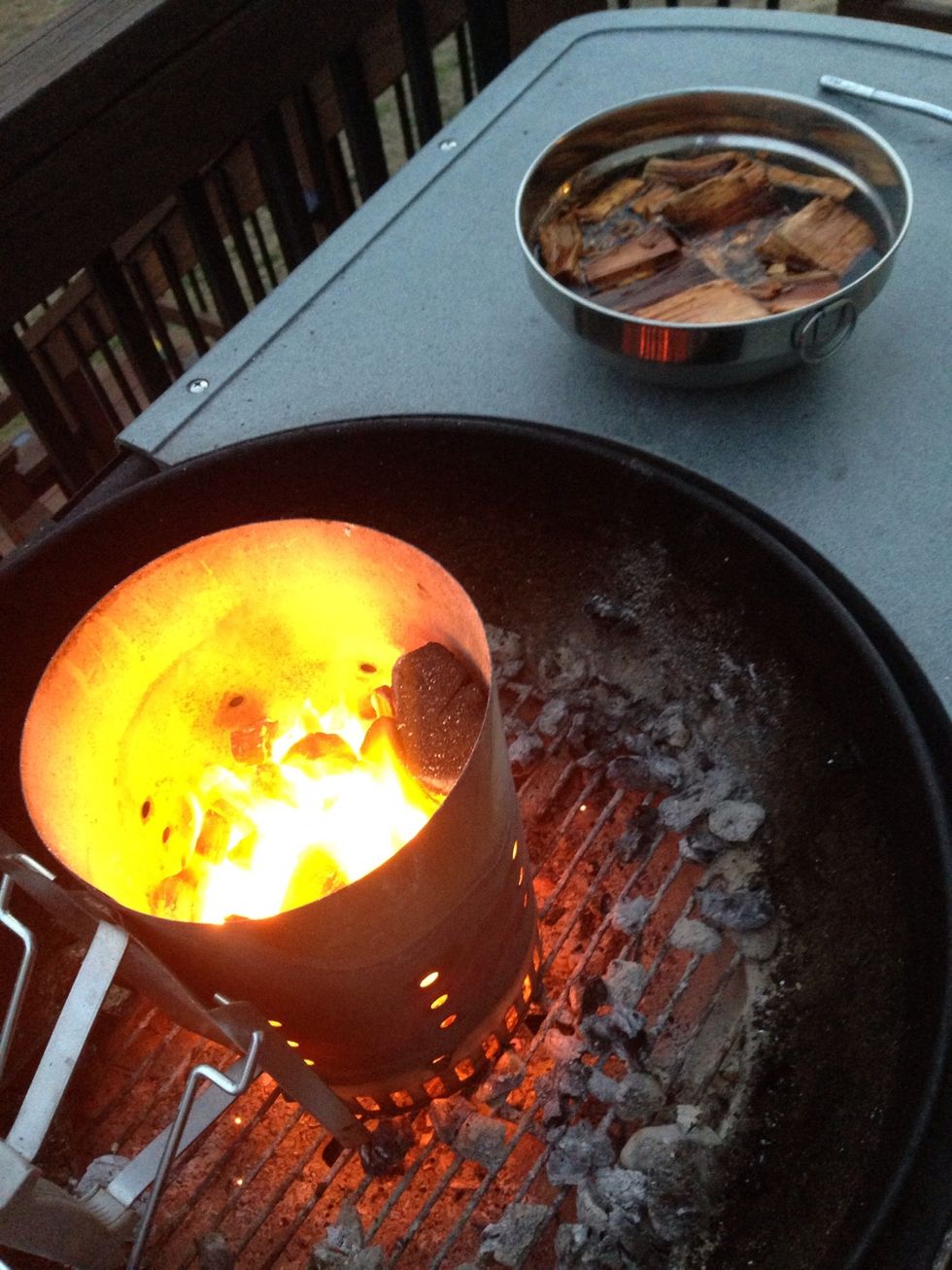 Coals are hot! TIP: If possible, use charcoal with some soaked wood chunks/chips or at least some chips in a smoker box on a gas grill. Check out my quesadilla guide for more about charcoal grilling.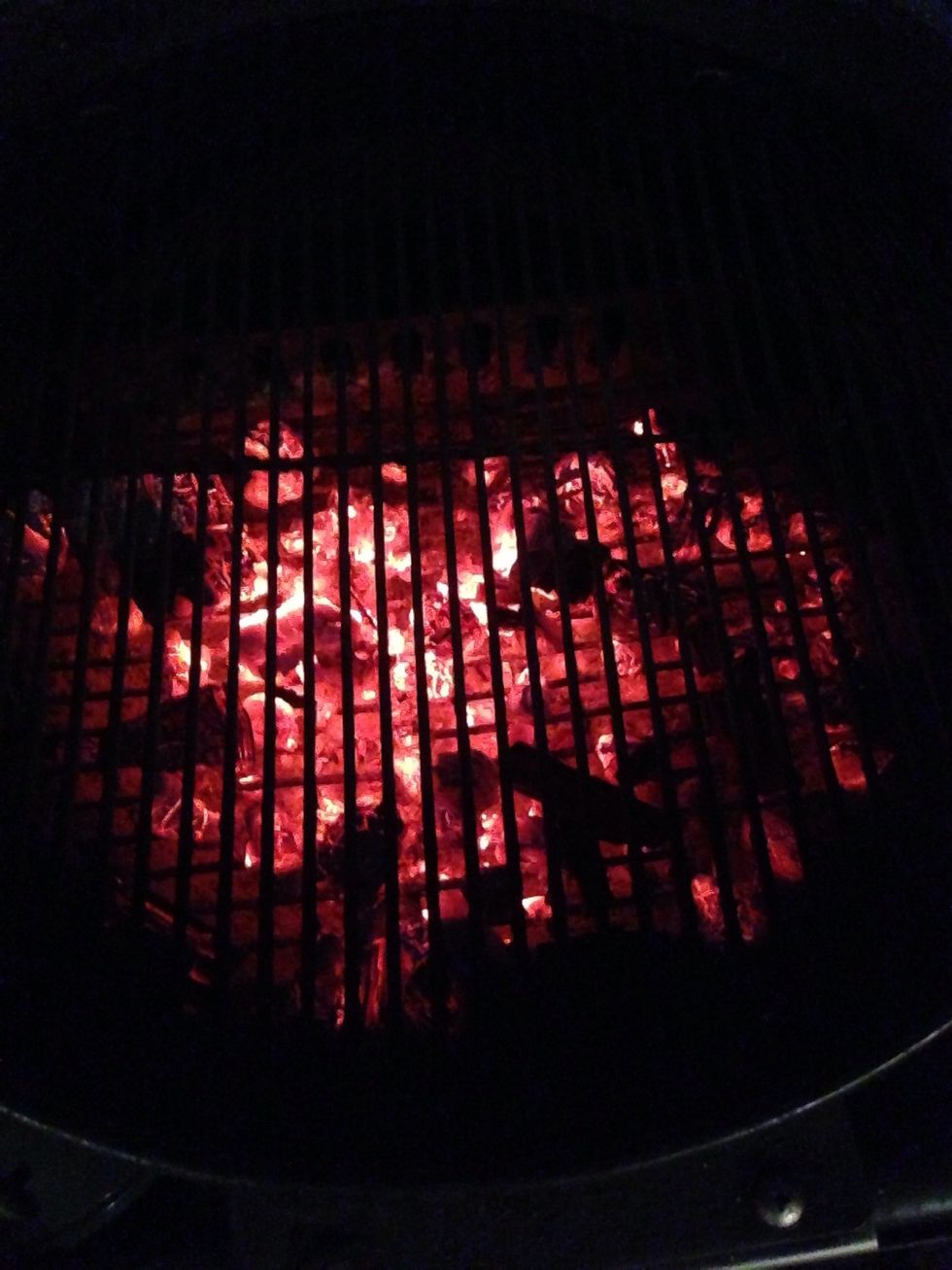 You do NOT want a HOT fire - the doughy crust will char easier than a pre-made crust. TIP: use pre-made crust to save time/hassle. I like the boboli thin crust if I go that route.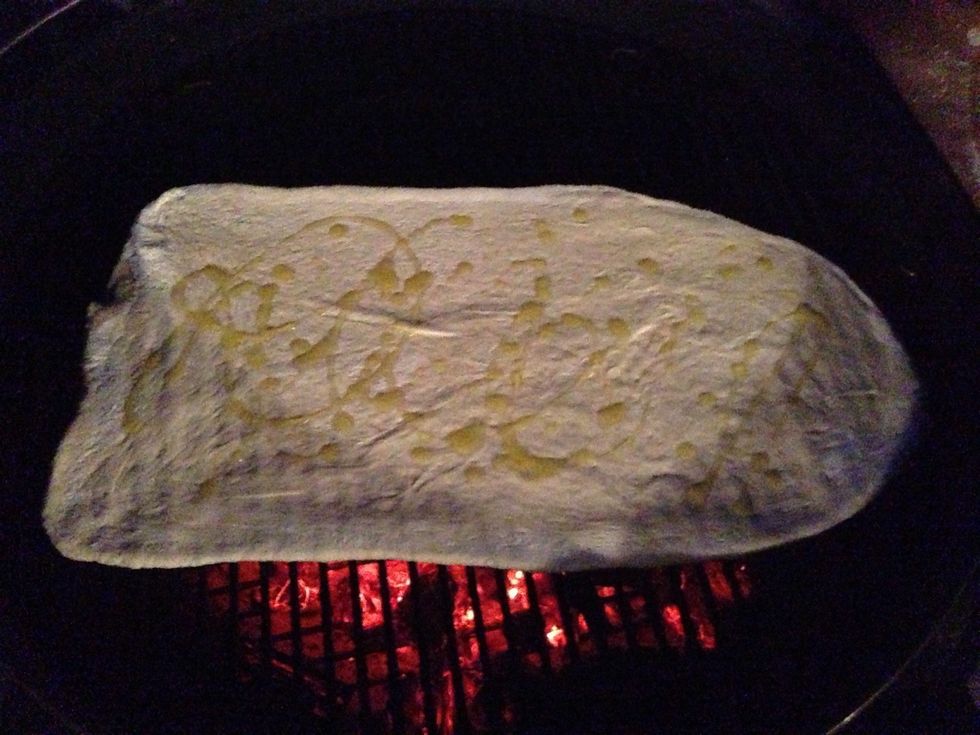 Drizzle EVOO on this side now & brush to coat then season with the salt, pepper, garlic salt and optional garlic herb blend. I suggest covering to both help the baking process & to minimize flames.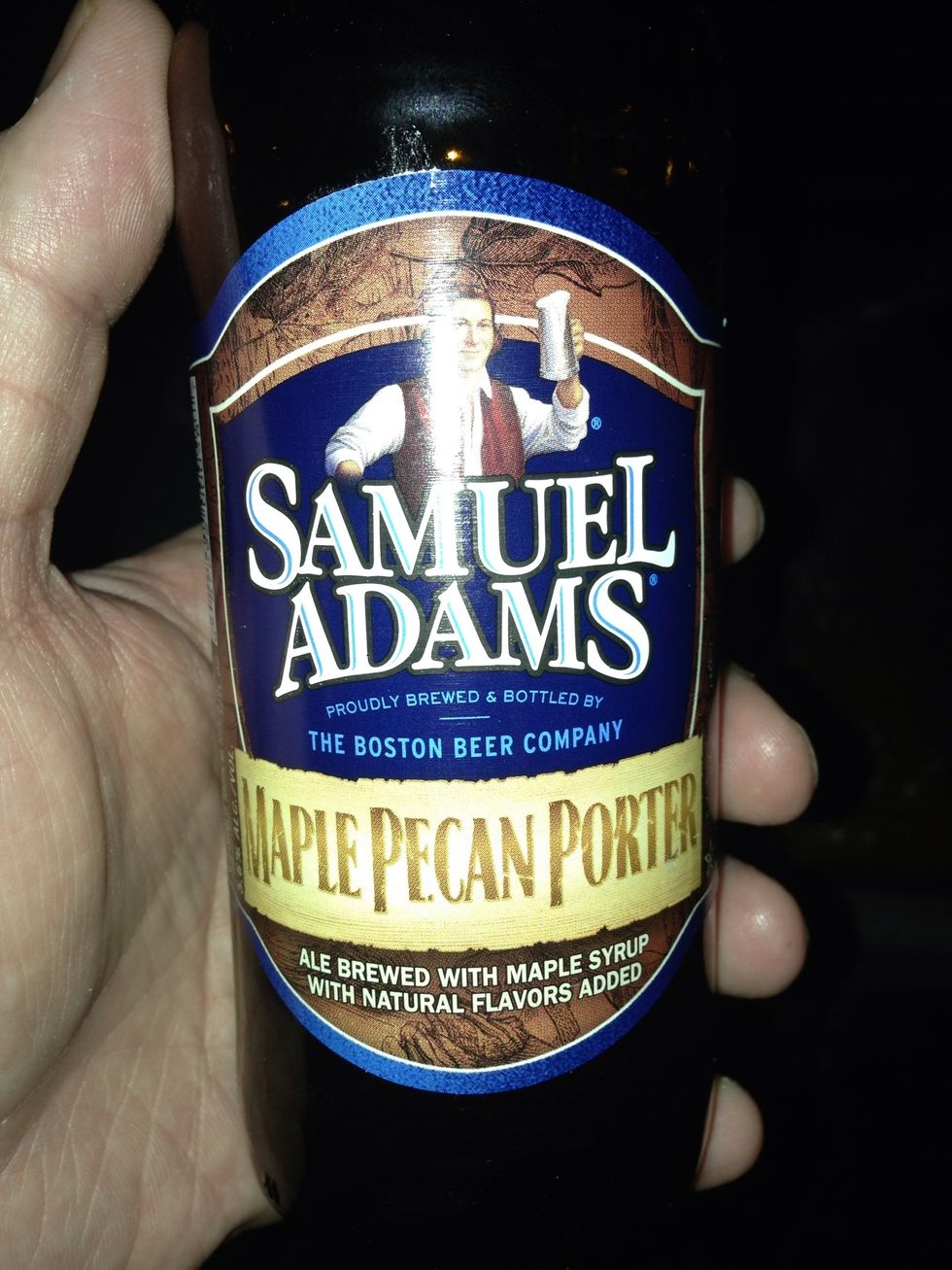 Take a quick sip of your favorite frosty beverage then check on that crust!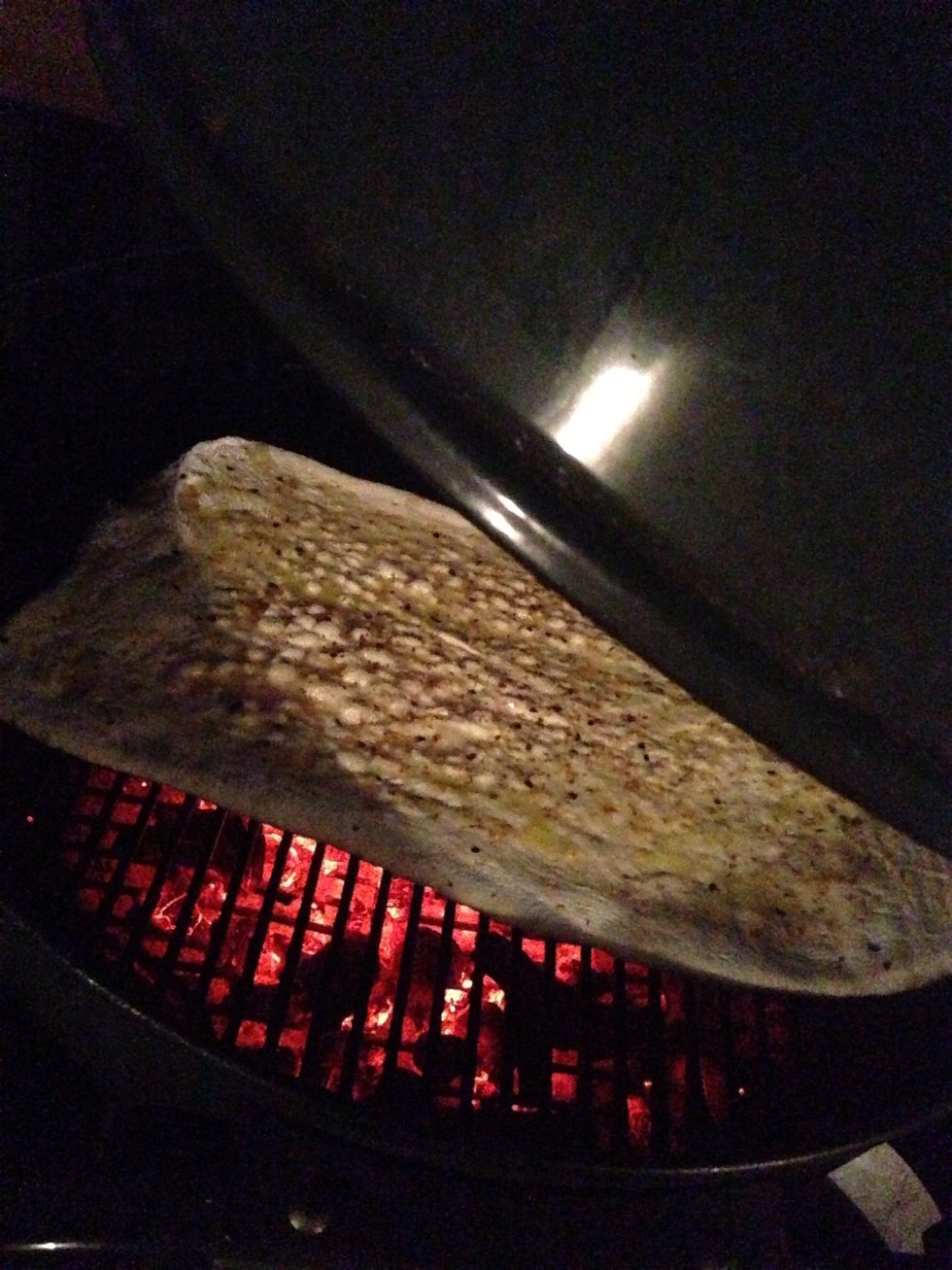 When the crust starts bubbling up check the bottom and prepare to flip.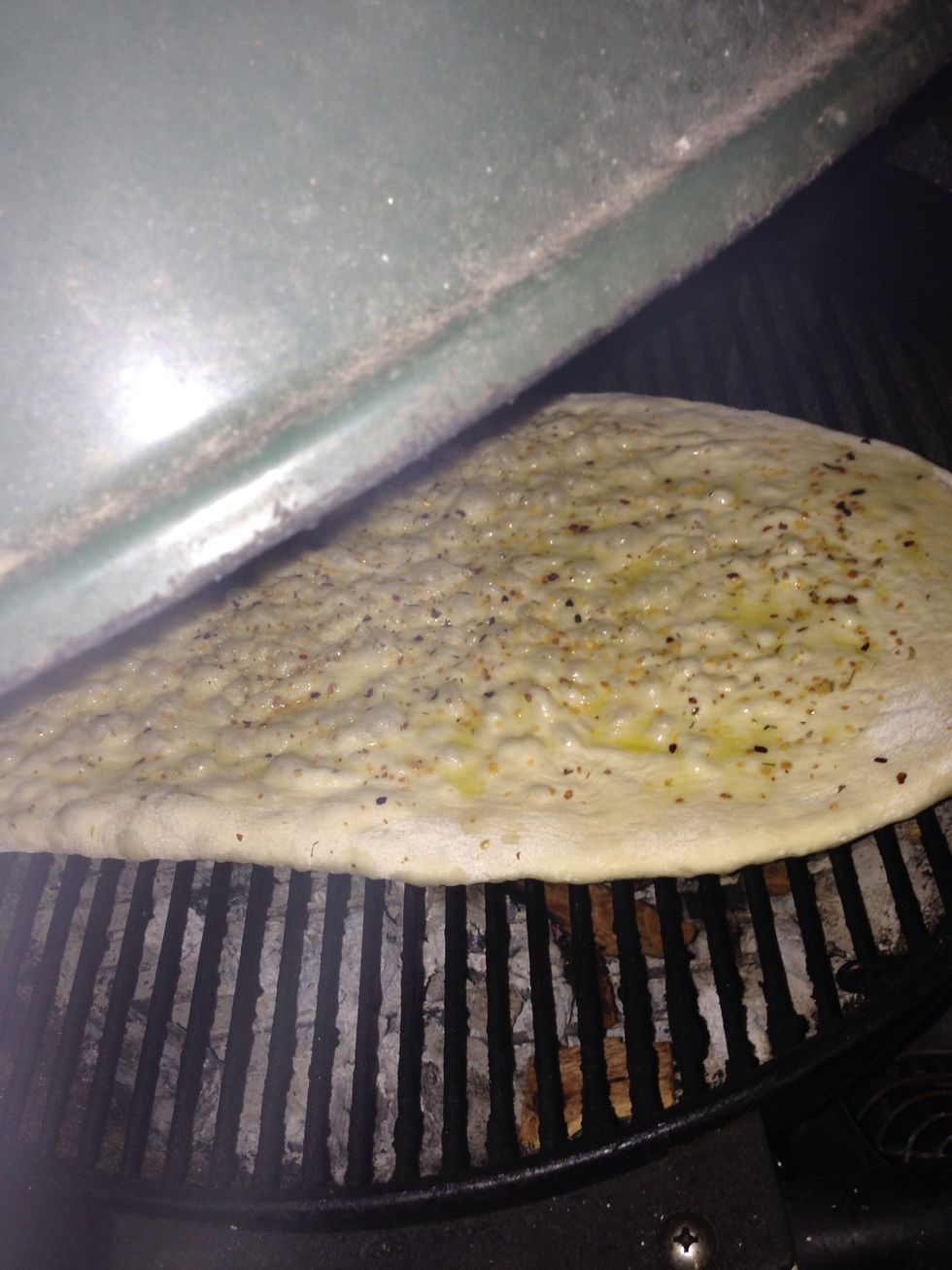 It's ready to flip using tongs, spatula or both.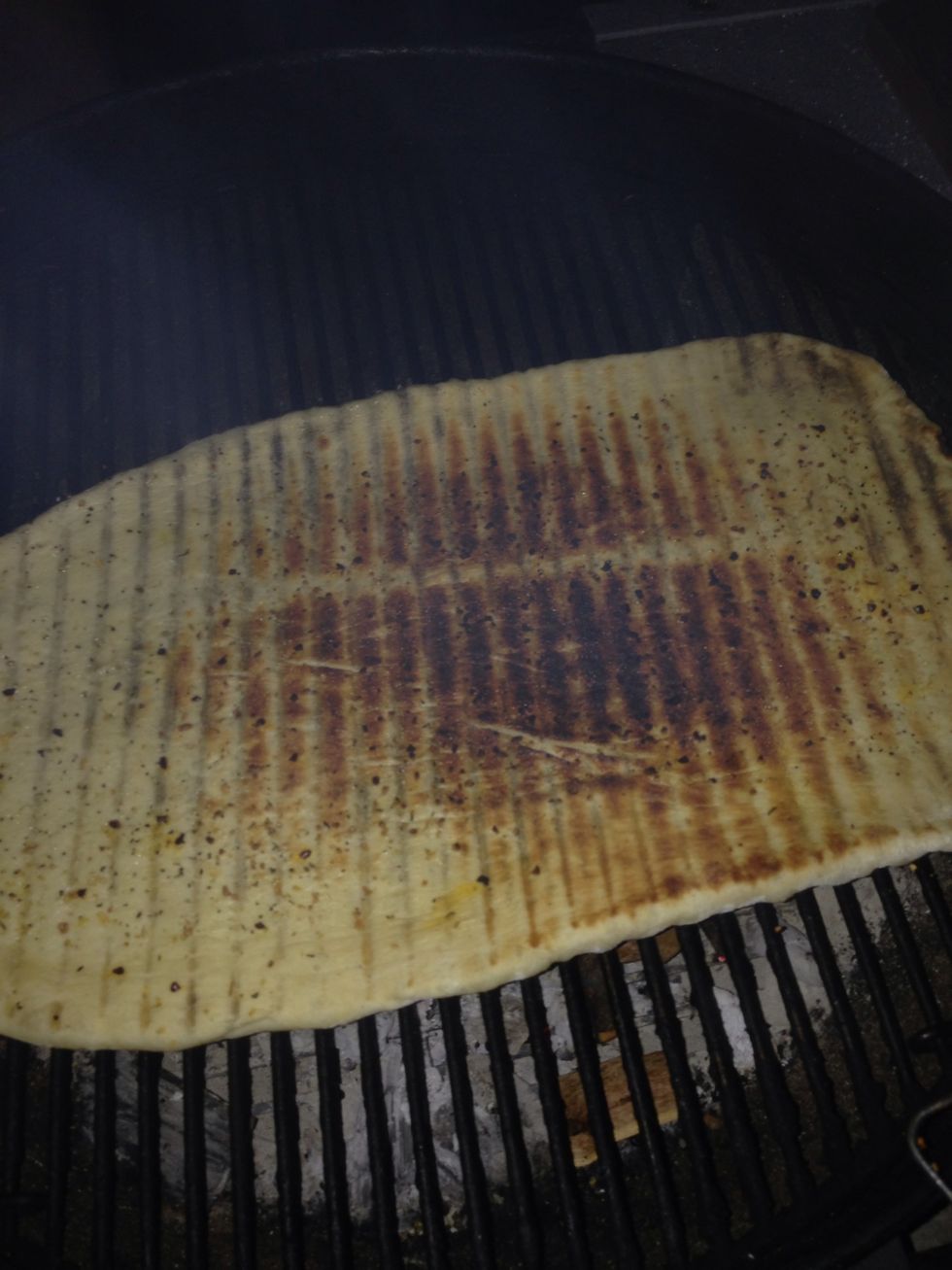 Nice crust!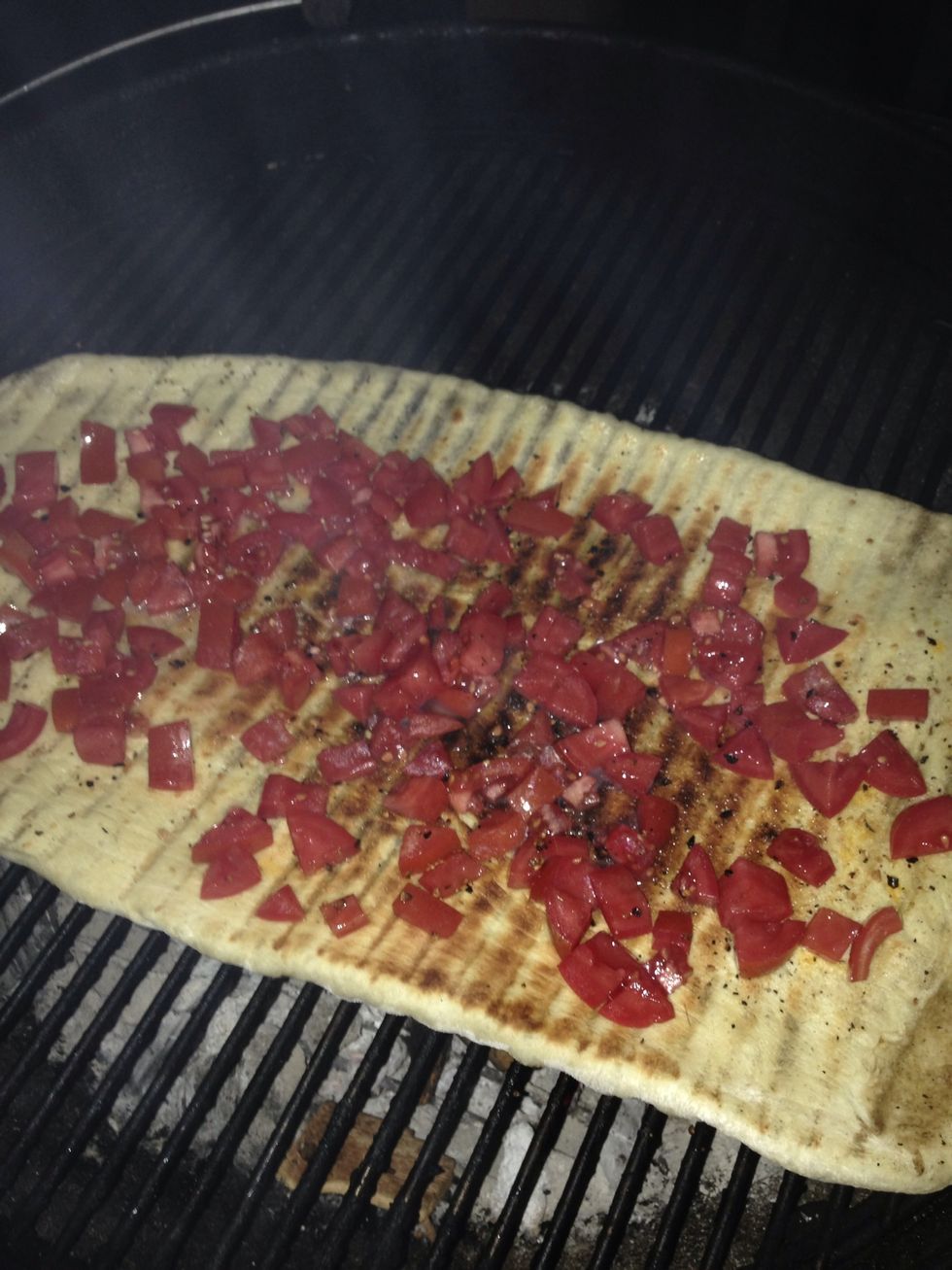 Quickly add the toppings.. Maters are what we call these in the South.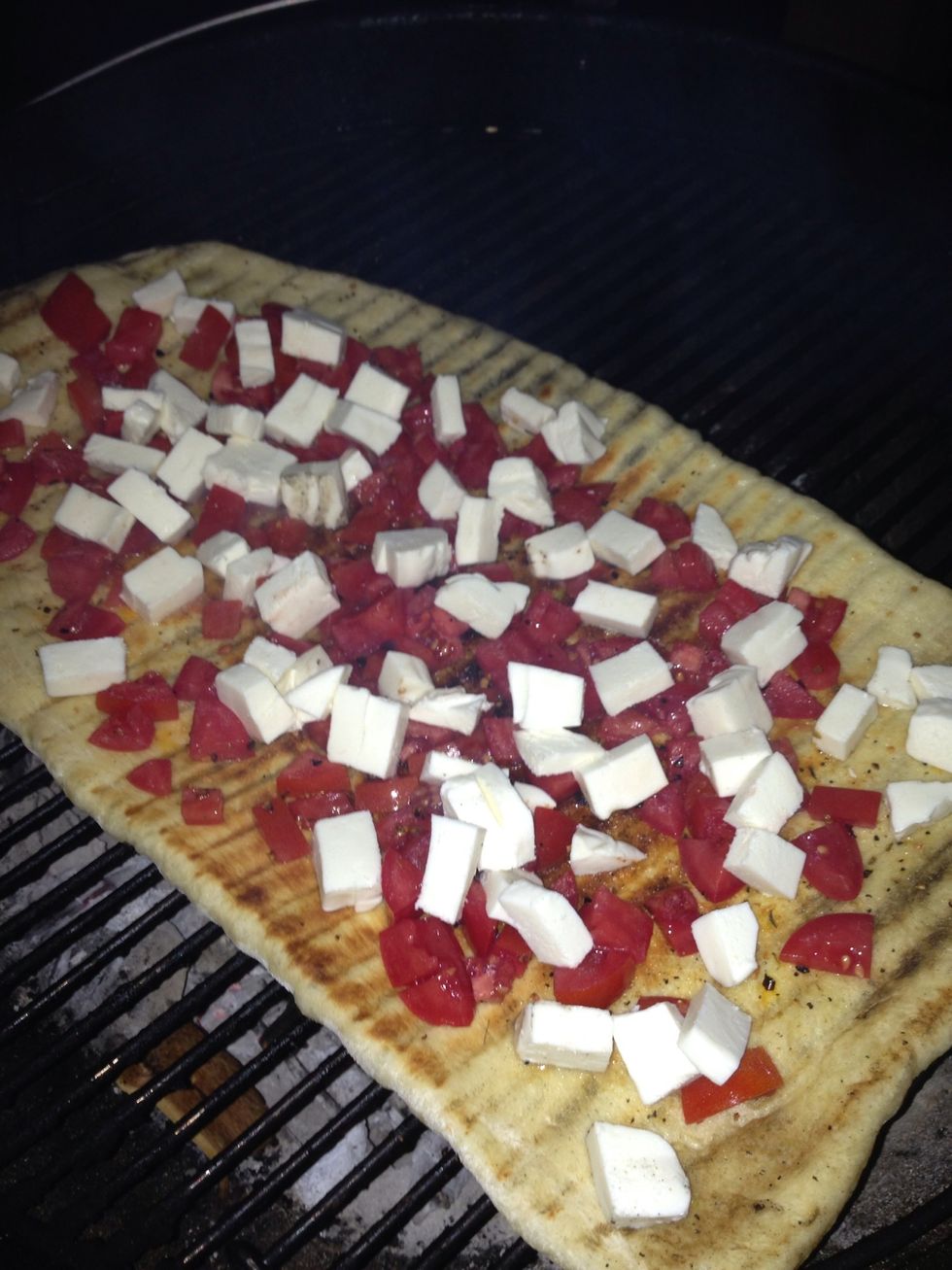 Cheese..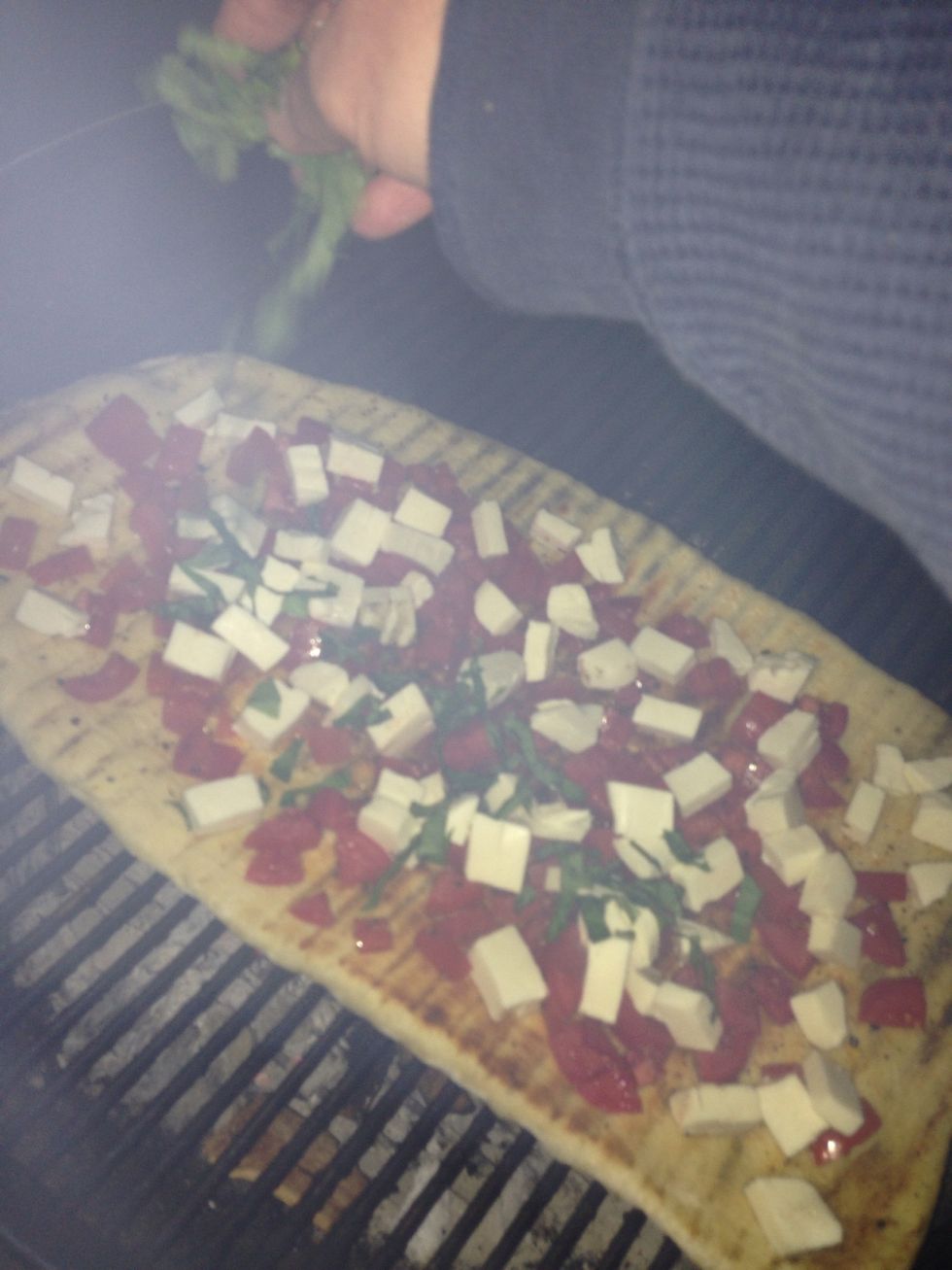 And basil..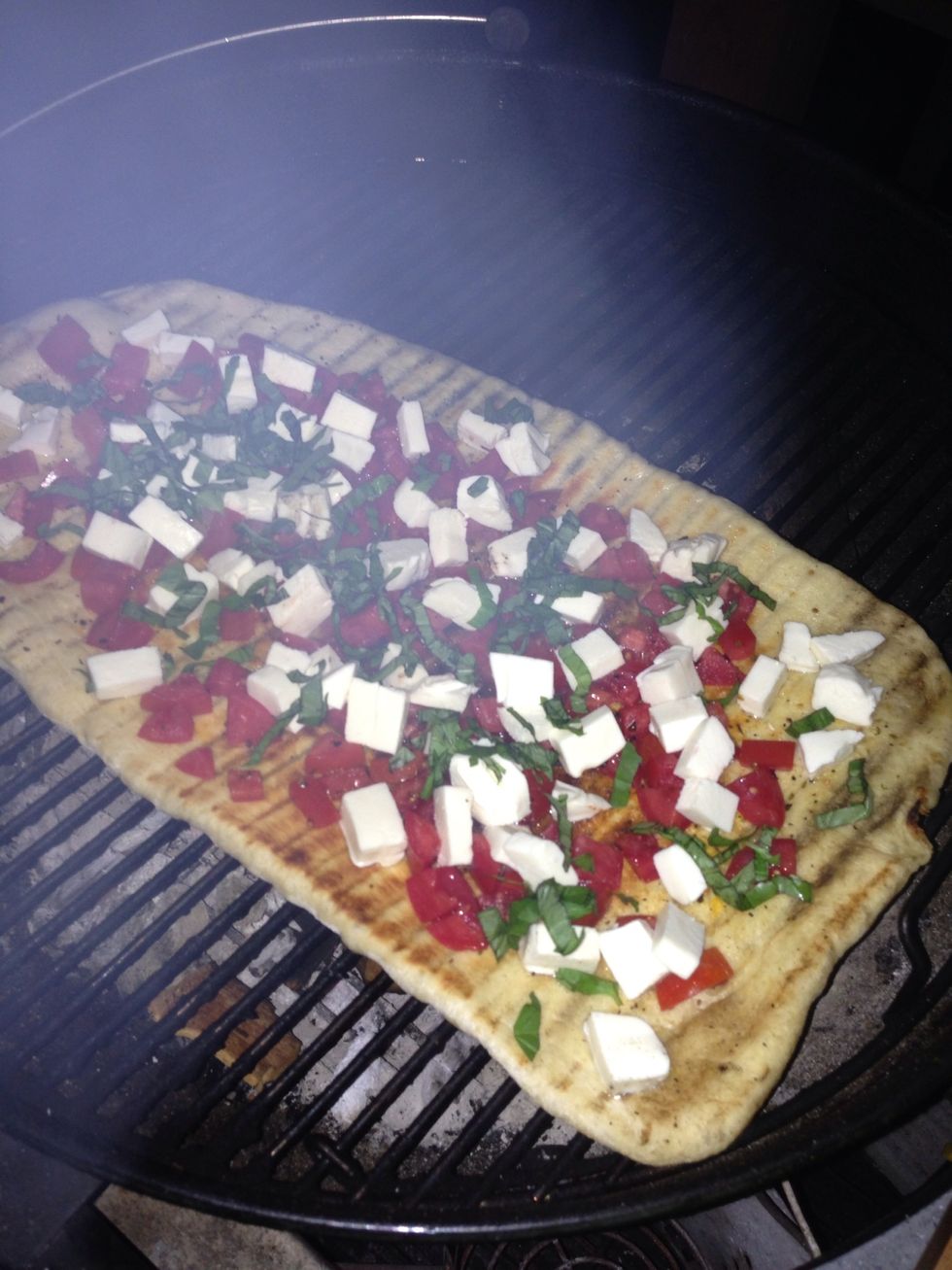 Quit gawking at your pretty pizza and cover it up to let it finish!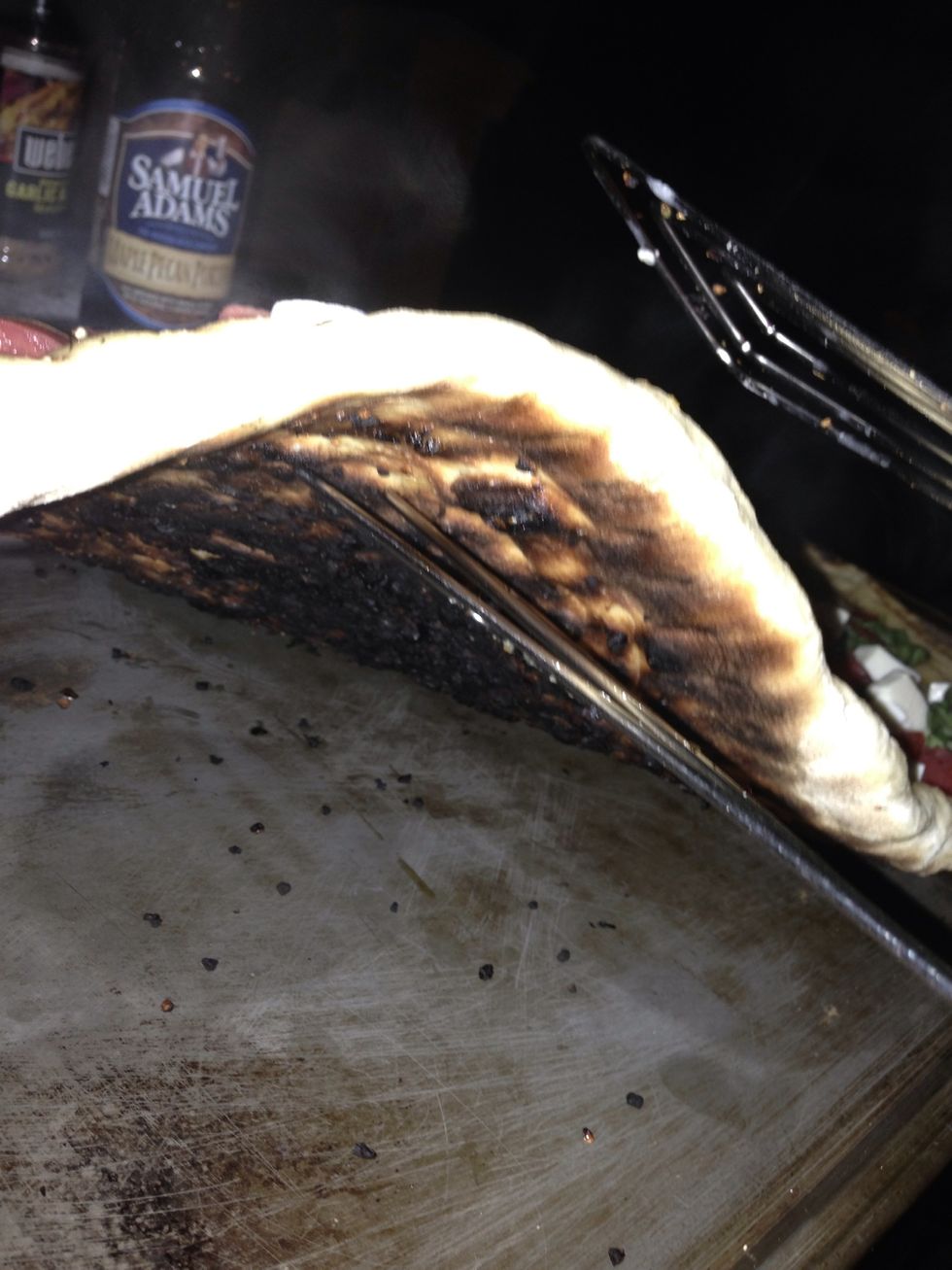 Heat was a bit too high, but we're still OK. Plus, we like a crisp exterior on our crust. Switching to plan B.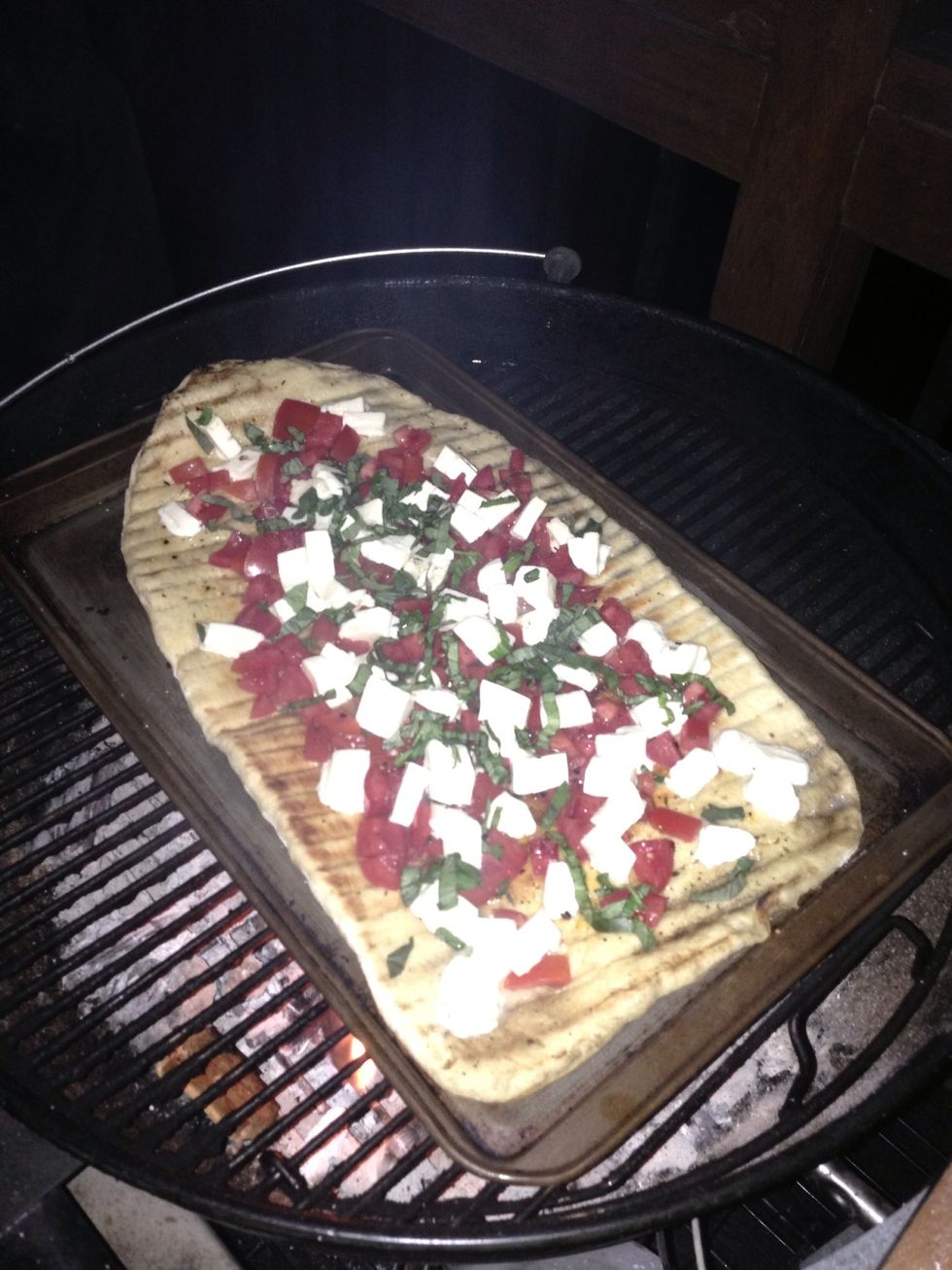 On to a baking sheet and back to the makeshift oven to finish cooking. You can gauge when it's ready by watching the crust & toppings.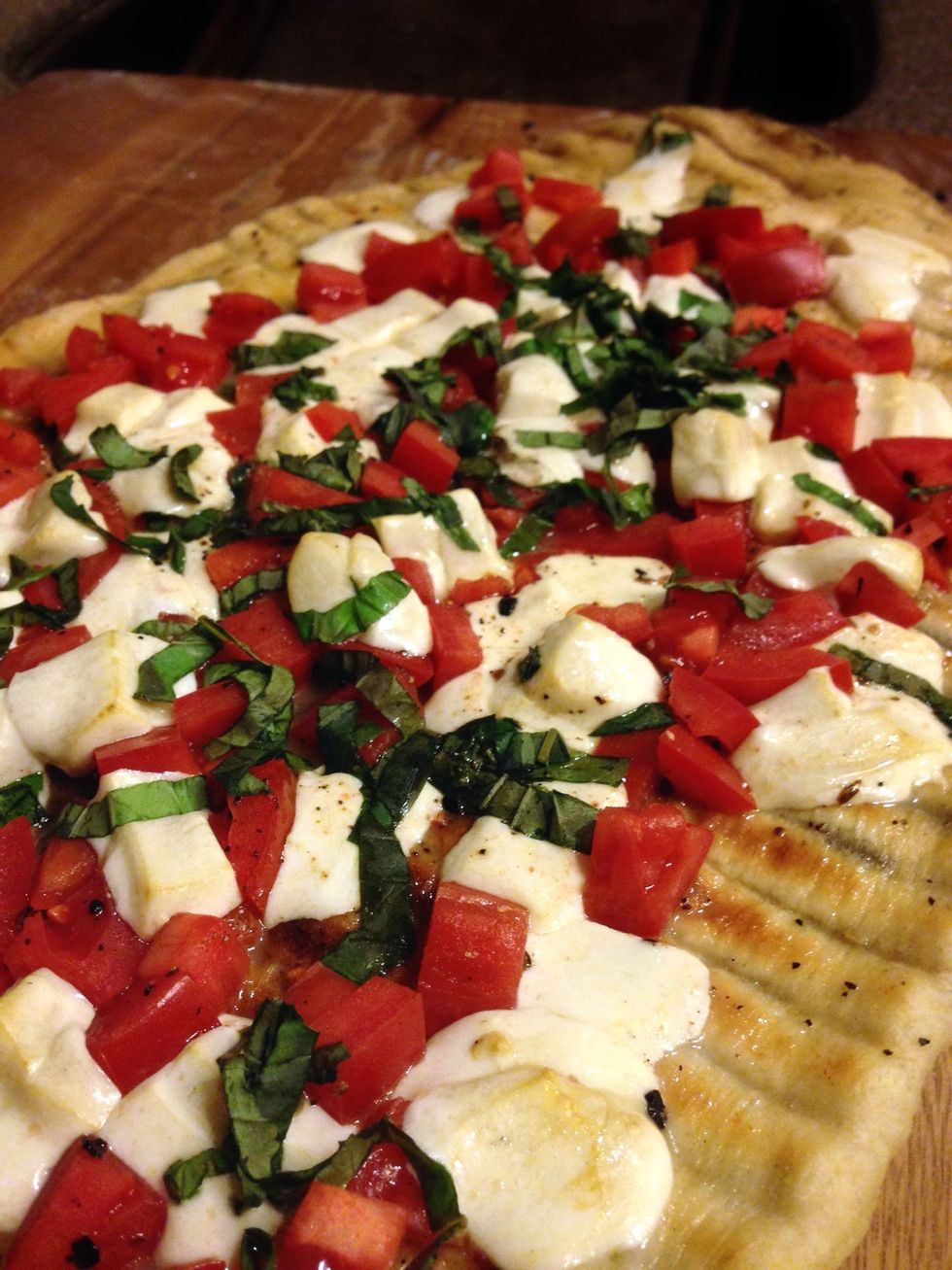 Cheese is gooey, crust is crispy outside & tender inside.. Just right.
Time to eat!!
1.0 Pizza dough
4.0 Tomatoes
1/2bnch Basil
1.0 Package mozzarella
1/2c Extra virgin olive oil (EVOO)
1.0tsp Kosher salt
1.0tsp Black pepper
1/2tsp Garlic salt
1.0tsp Garlic herb seasoning (optional)