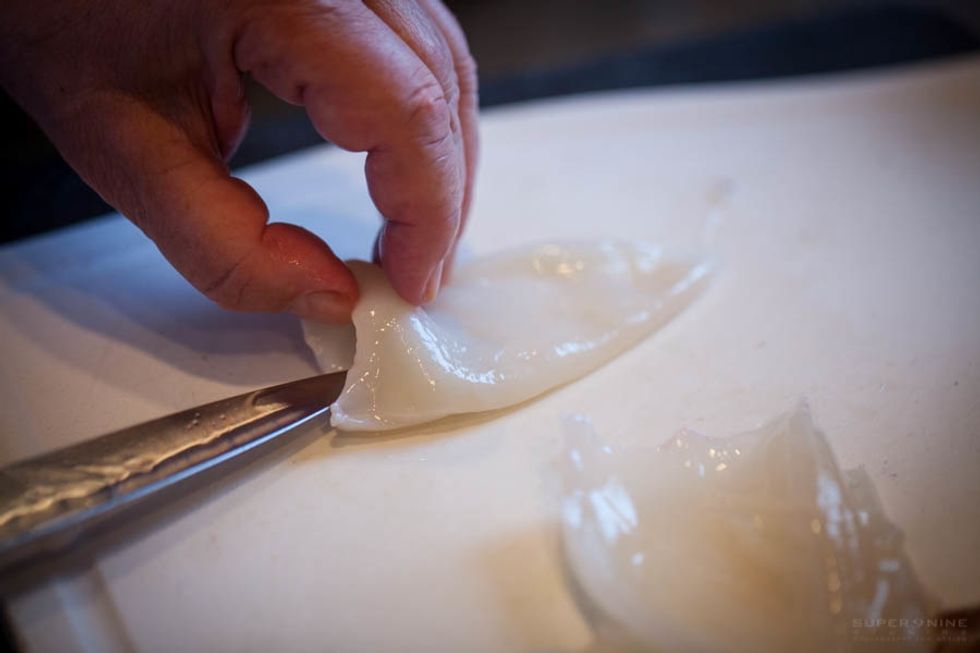 Cut squid tubes on one side to open them up, so they lie flat.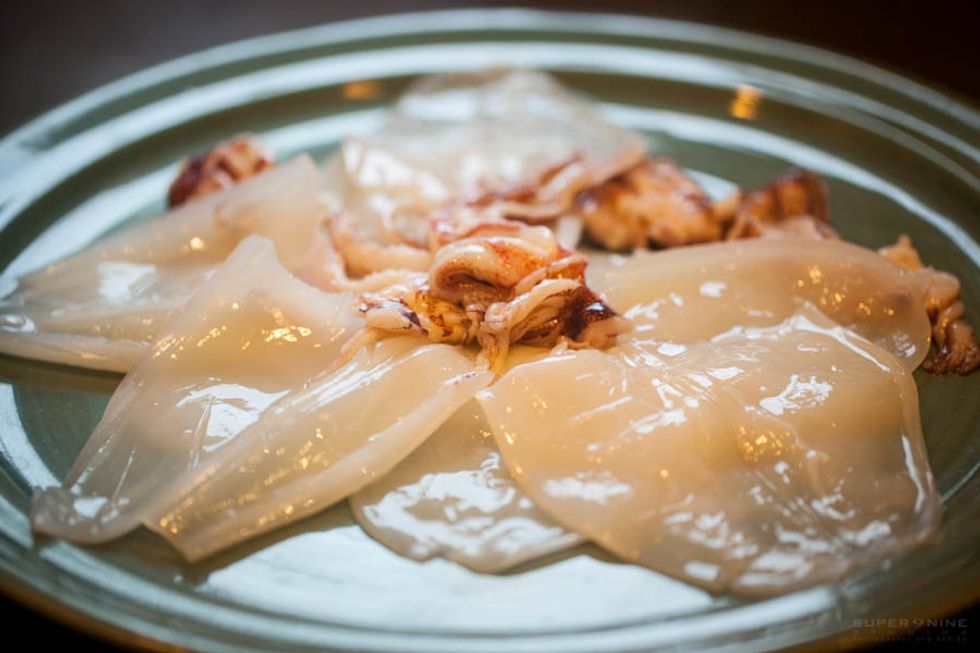 Set the squid tubes and tentacles aside, and make the marinade.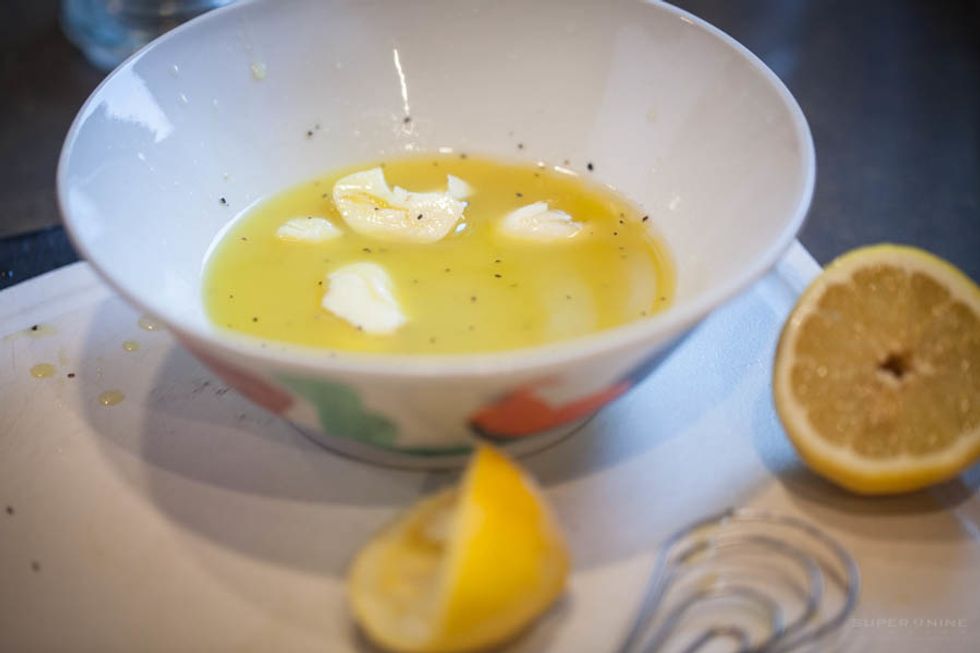 Make the Marinade. Whisk together: Olive oil, lemon juice, Tamari or soy sauce, smashed garlic clove, fresh ginger, and salt and pepper to taste.
Combine the squid with the marinade until thoroughly coated.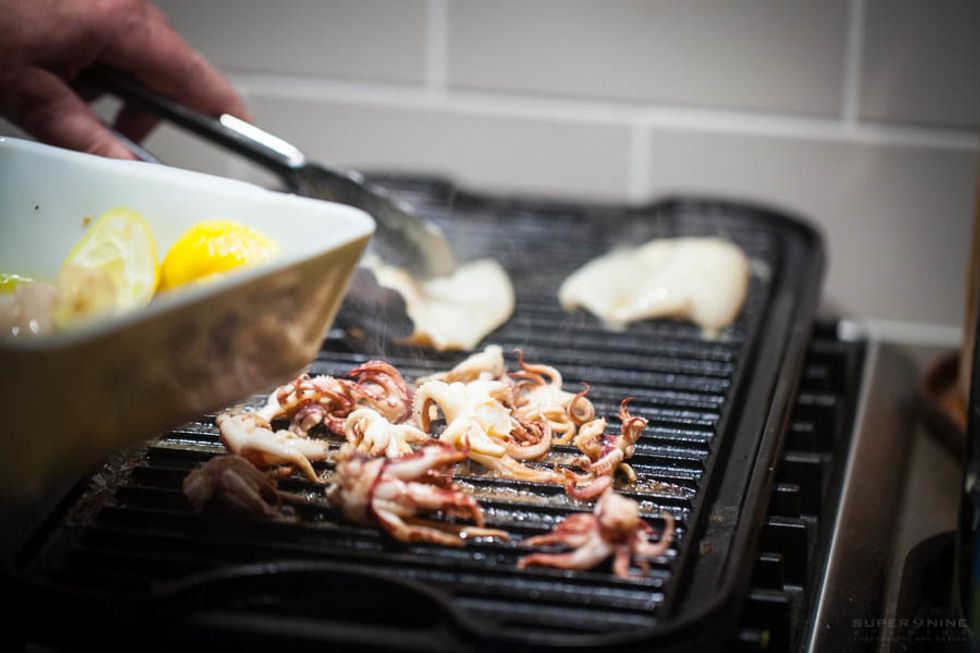 Heat the grill on medium high, and place squid to cook, approximately 2 to 3 minutes, or until tender.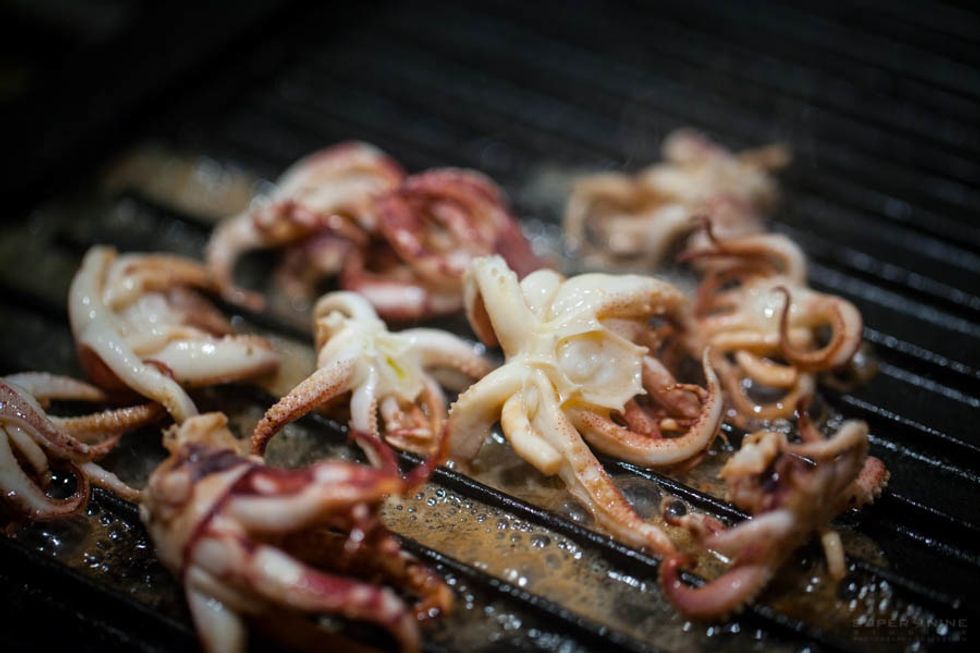 Grilled squid tentacles, just about ready to eat!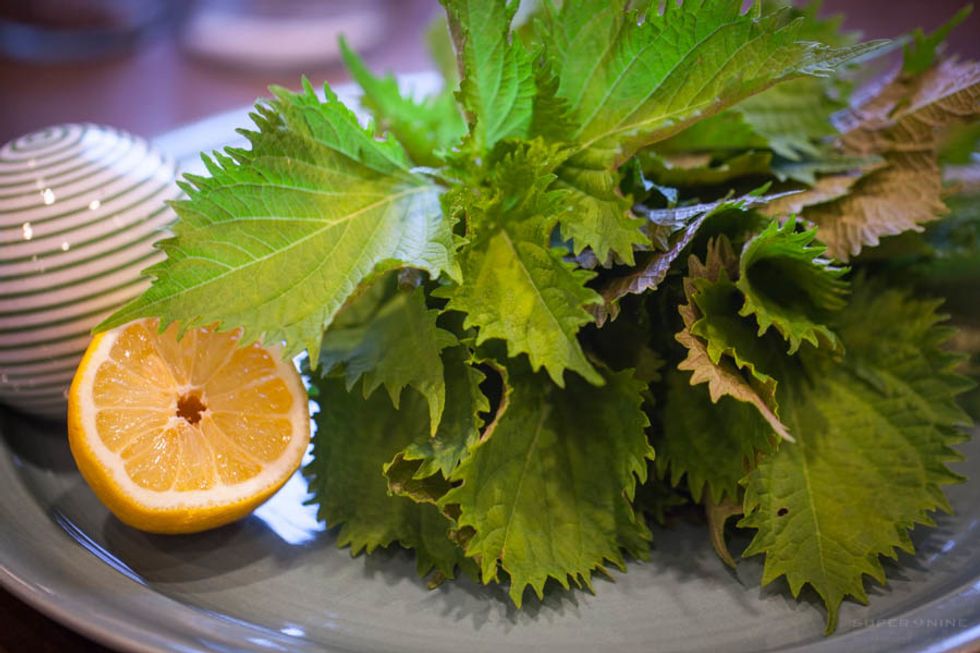 Fresh Shiso from the garden. You can substitute spearmint or basil.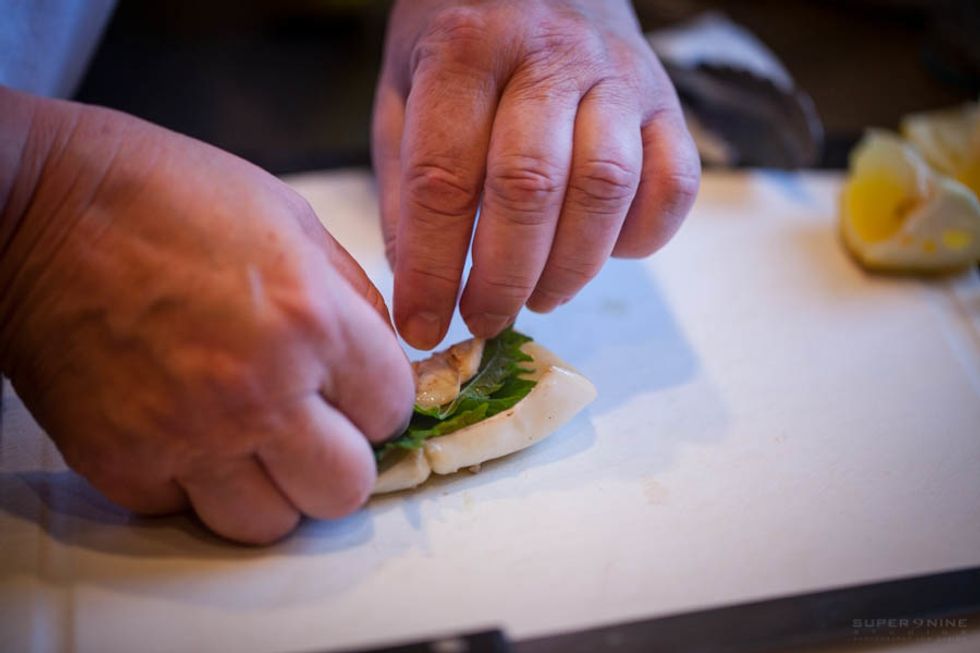 Roll squid around shiso leaves and place seam-side down on serving plate.
Serve rolled, with lemon wedges, and soy sauce for dipping.
1/4c Olive oil
1.0part Juice of 1/2 lemon
1.0Tbsp Tamari or soy sauce
1.0part Garlic clove, smashed
5.0part Fresh ginger slices
2.0pch Salt
1.0pch Freshly ground pepper