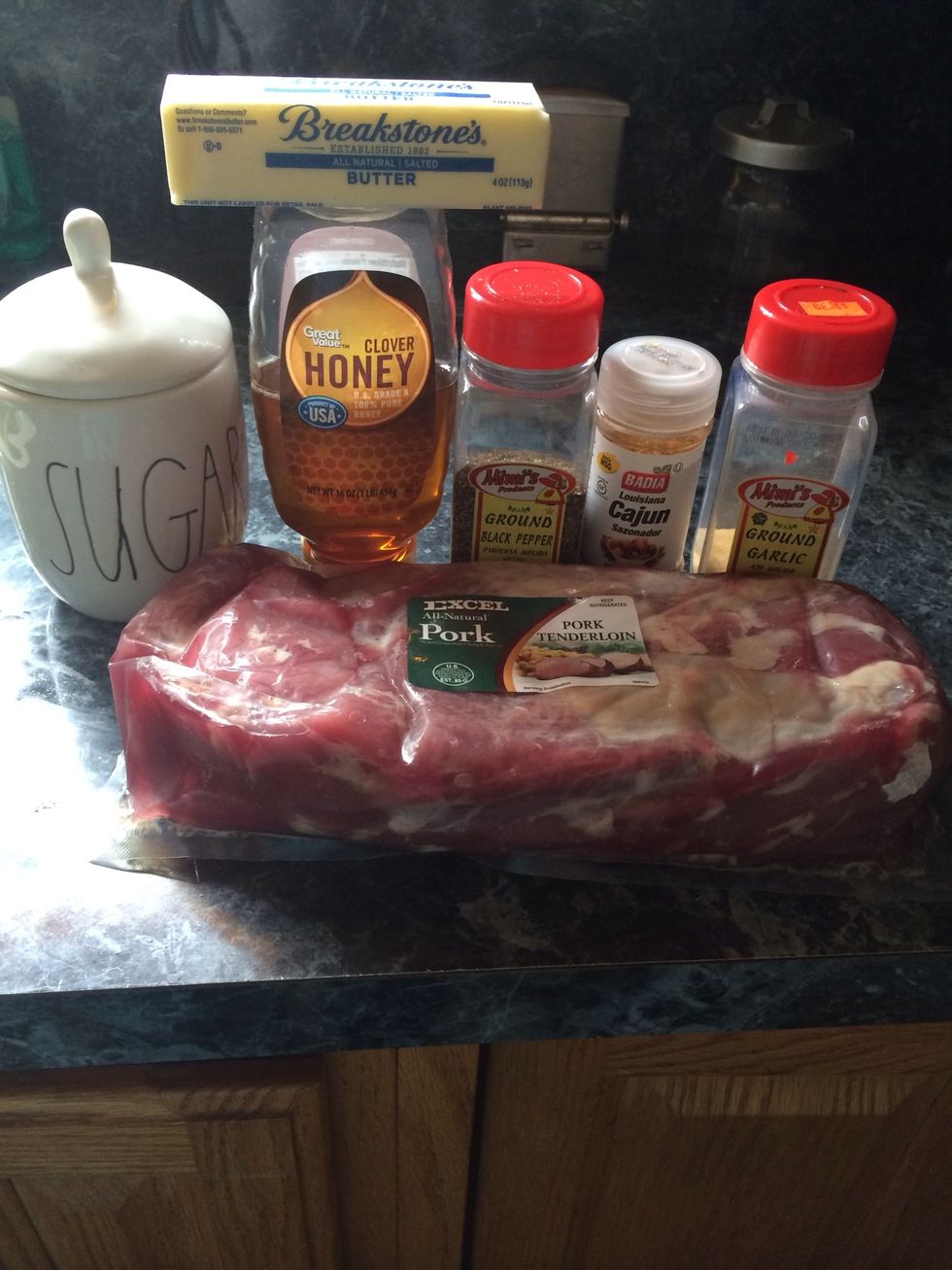 Cast minus the sugar bottle, I don't know how he sneaked In there😳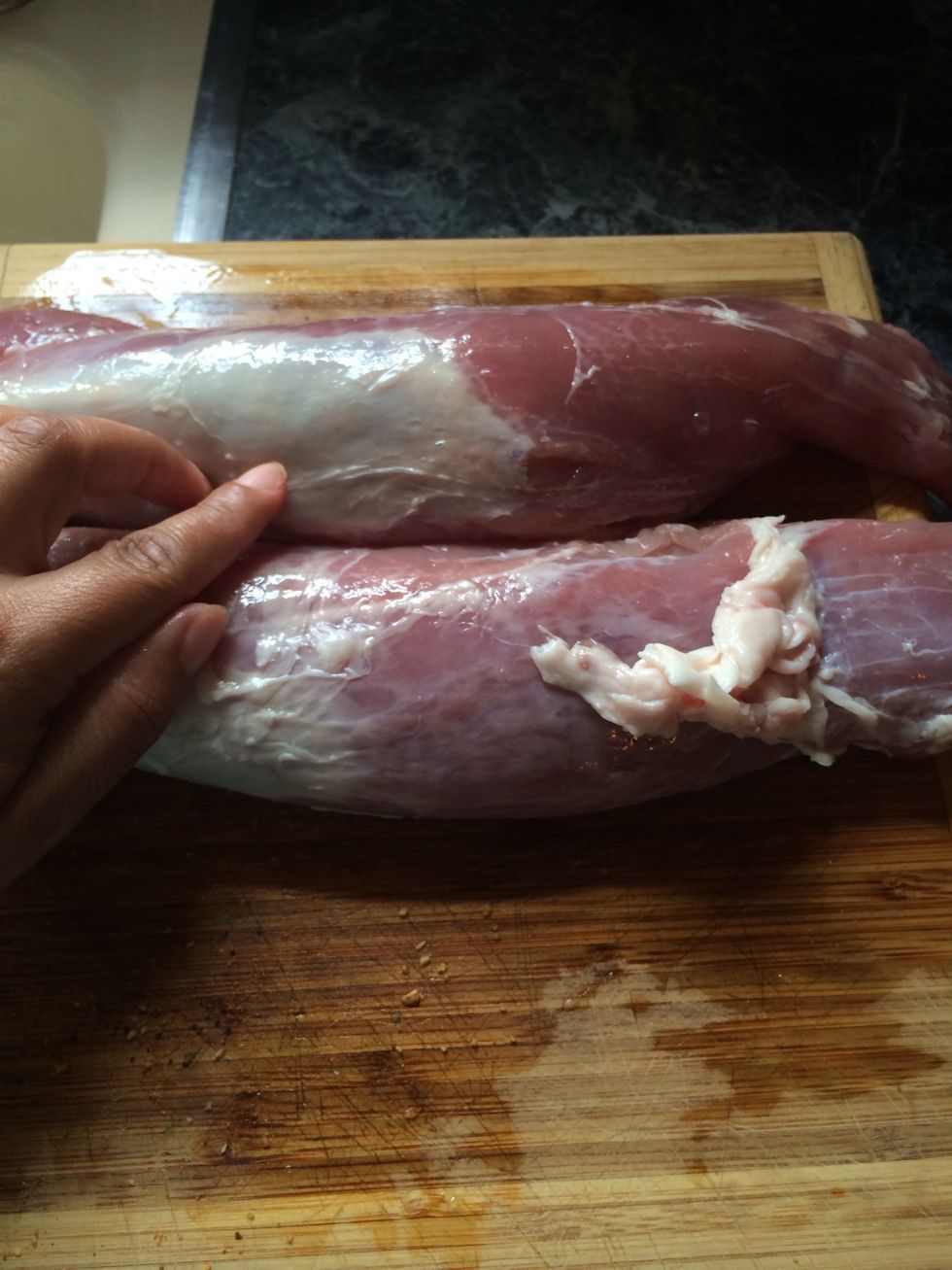 I have a large family so I used two tenderloins. You can adapt this recipe and use 1 tenderloin instead. Just adjust the seasoning. Let's start by removing the silver skin and all fat.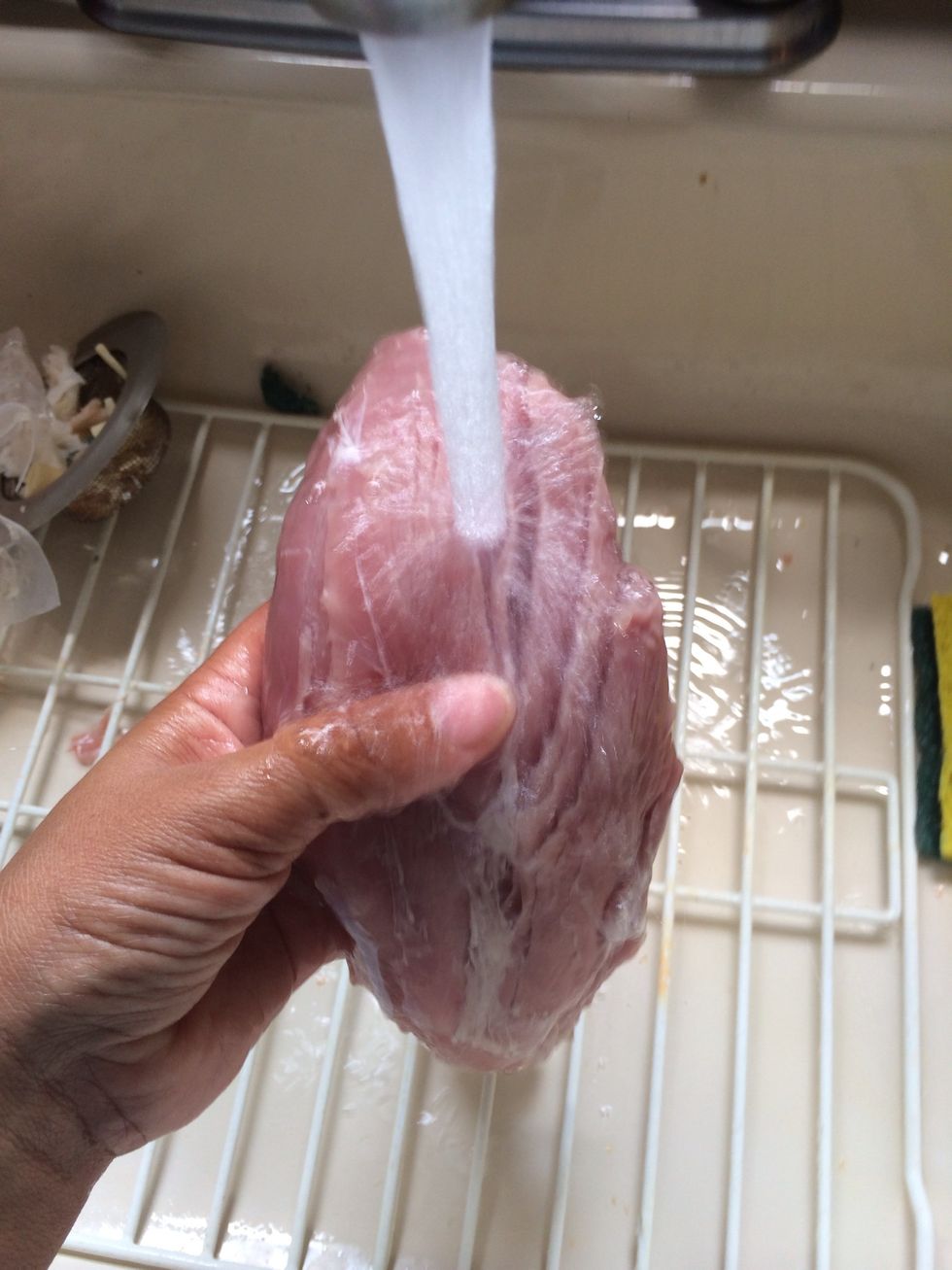 Wash the tenderloin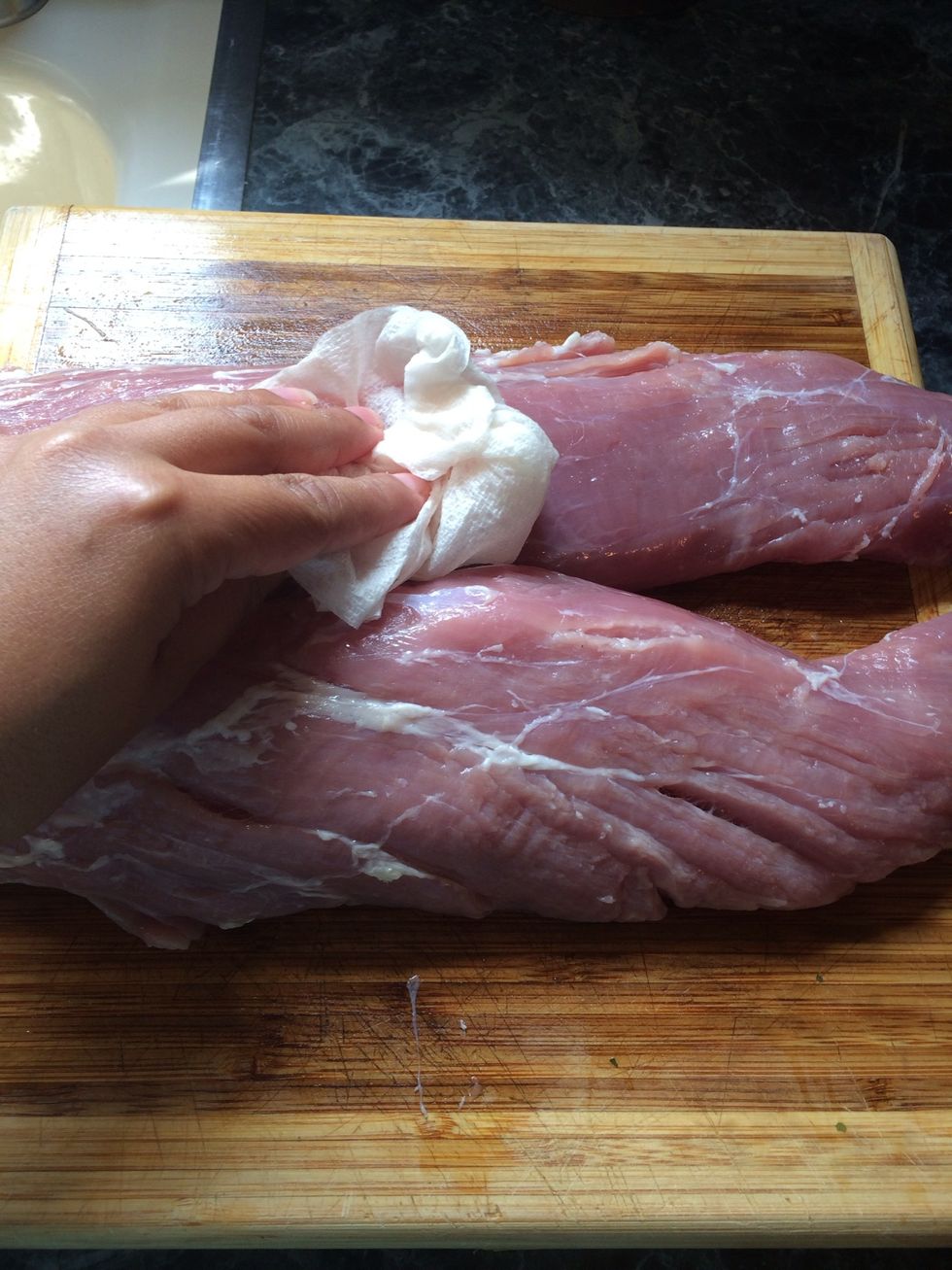 Pat dry
Season the tenderloin with the garlic powder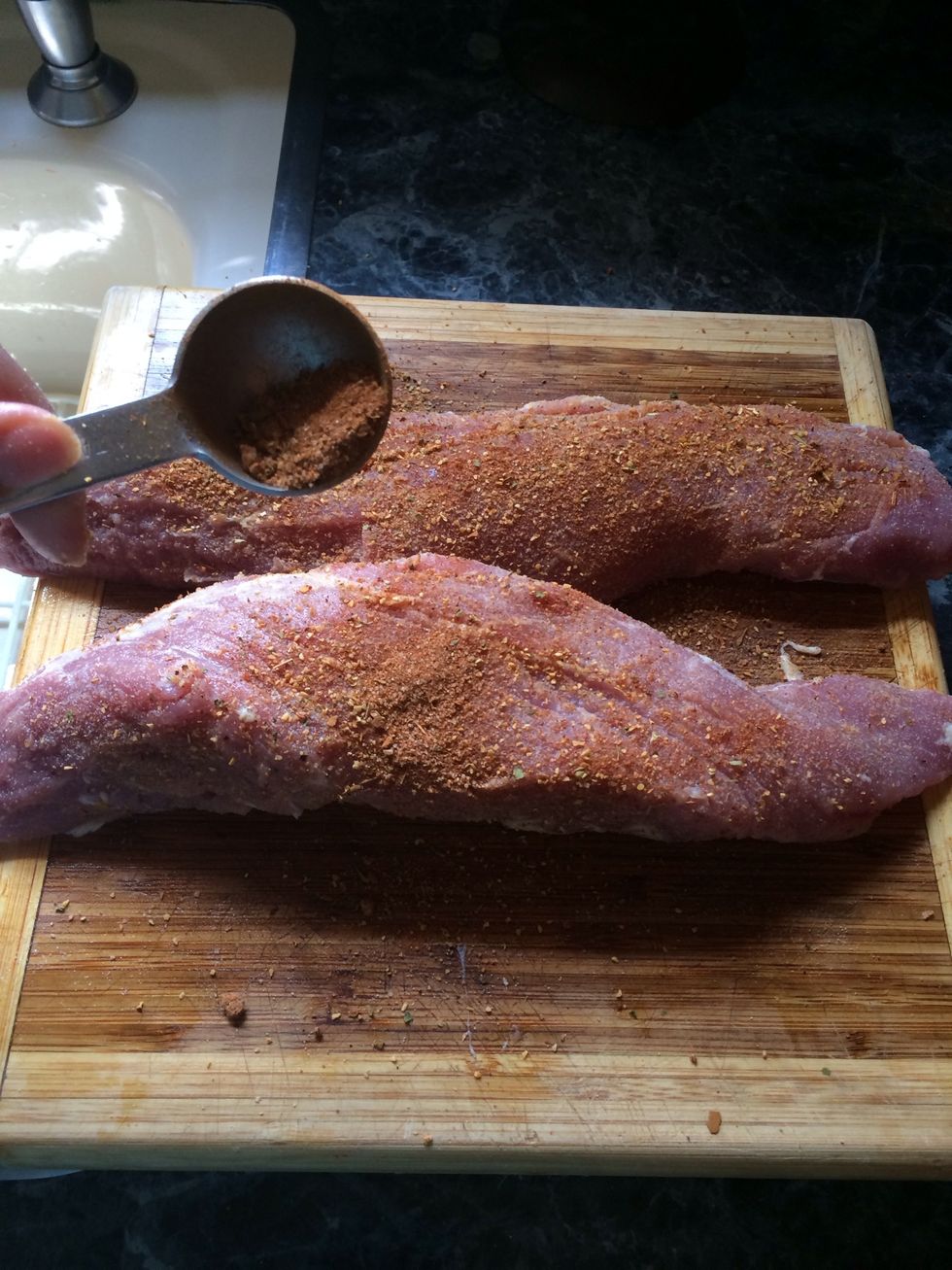 Sprinkle on the Cajun seasoning generously😊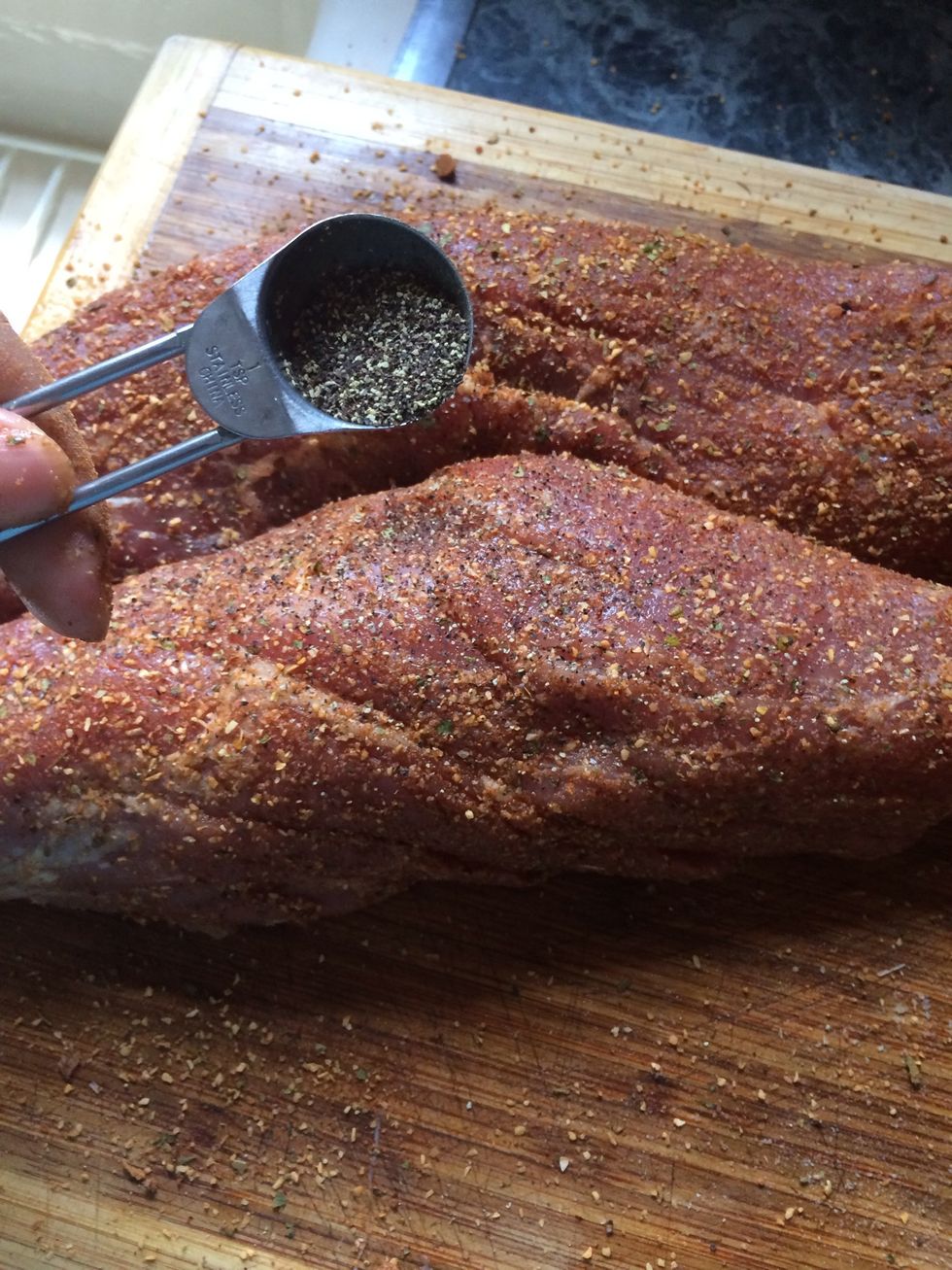 Add some cracked pepper. Make Sure the entire tenderloin is nicely covered in all the seasoning😊 add salt if needed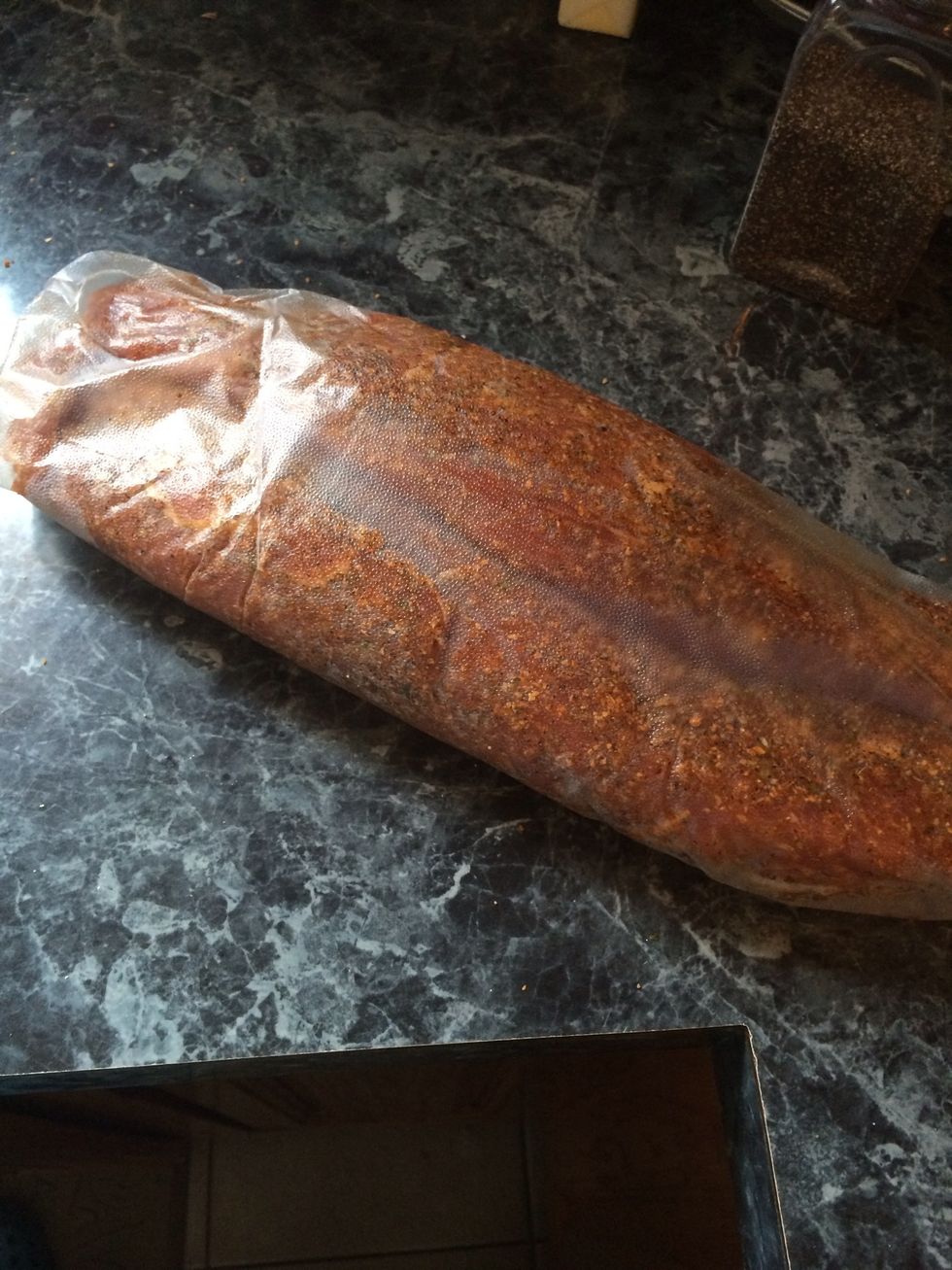 Cover it up and put the tenderloin in the fridge overnight. If you can't wait let it marinade in the dry rub at least 2-3 hrs.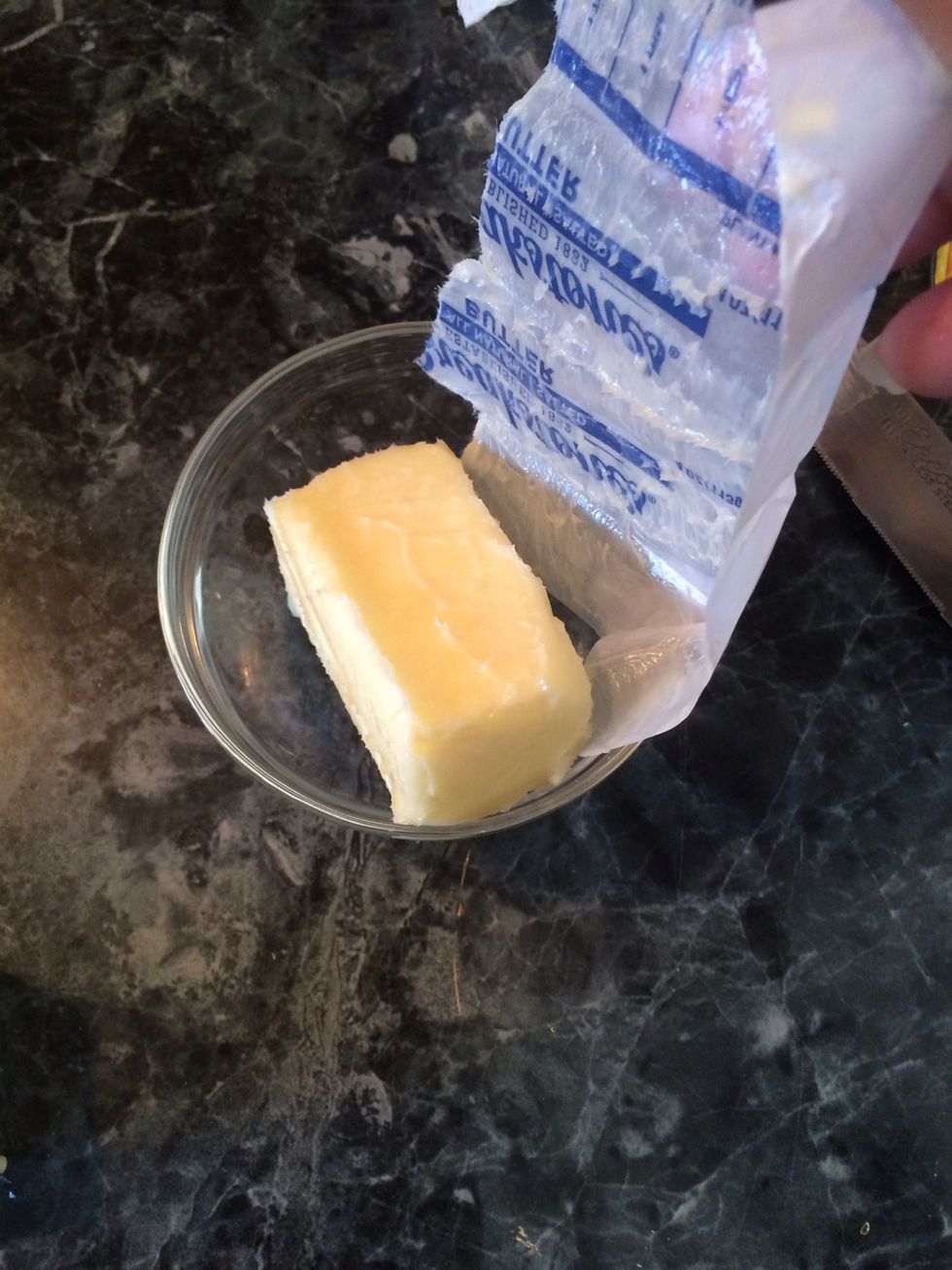 The next day take the tenderloins out if the fridge an hour before grilling to bring to room temp. Take the butter and put it in a dish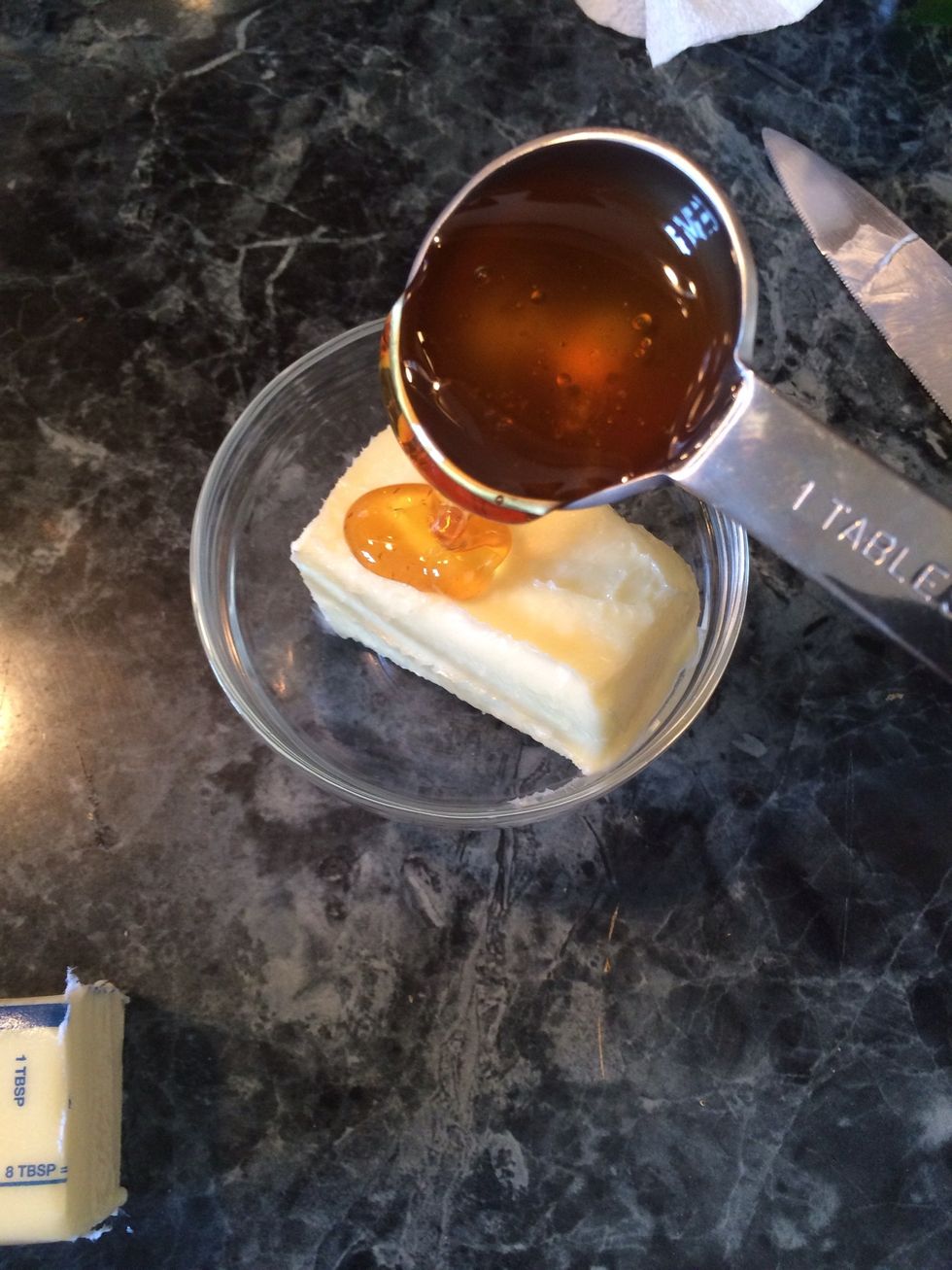 Add the honey, put this in the micro to melt and put on the side for now.. Let's preheat your oven. Set it to 350f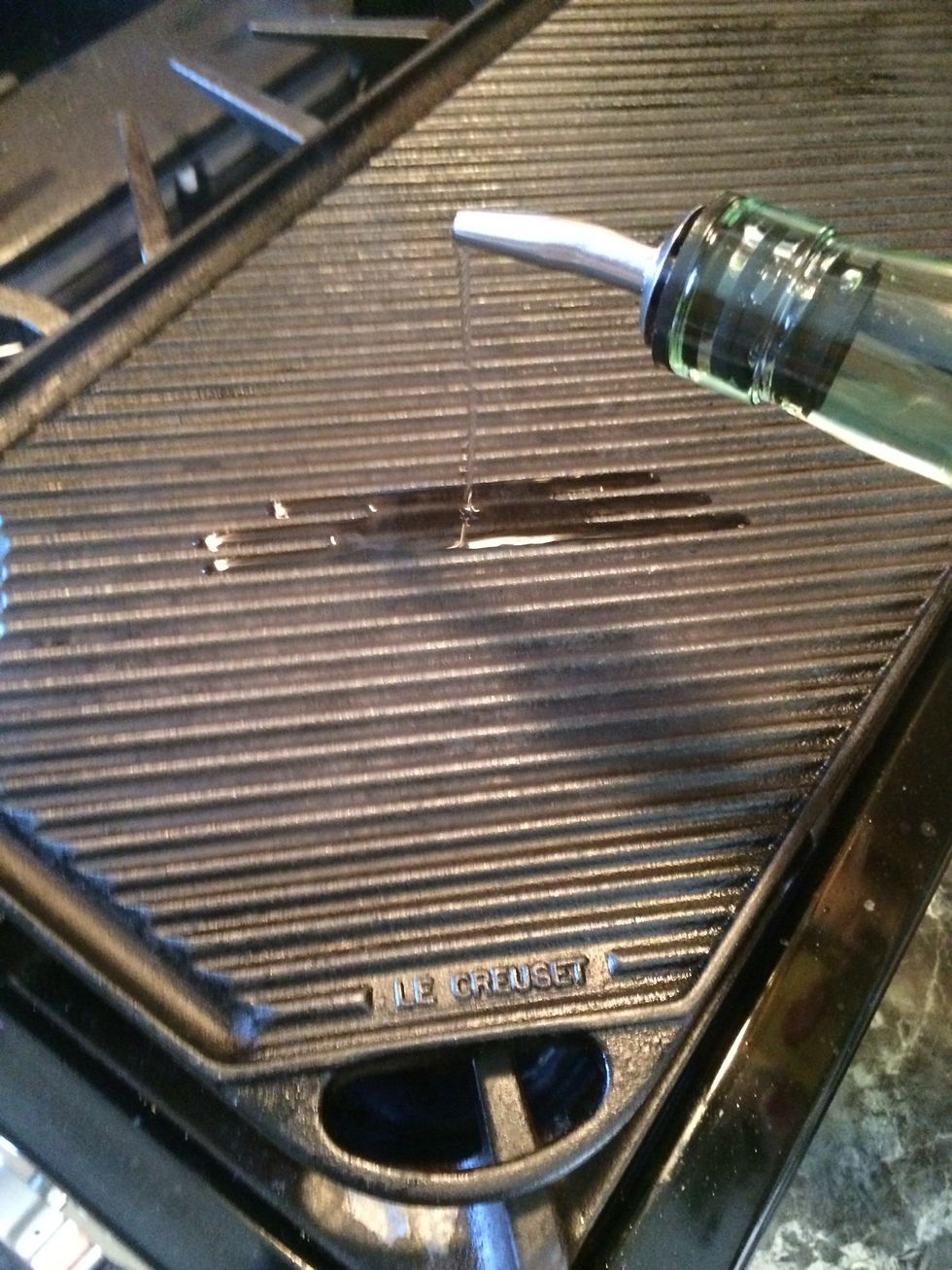 Take a grill pan and set it over high heat. Drizzle some oil on it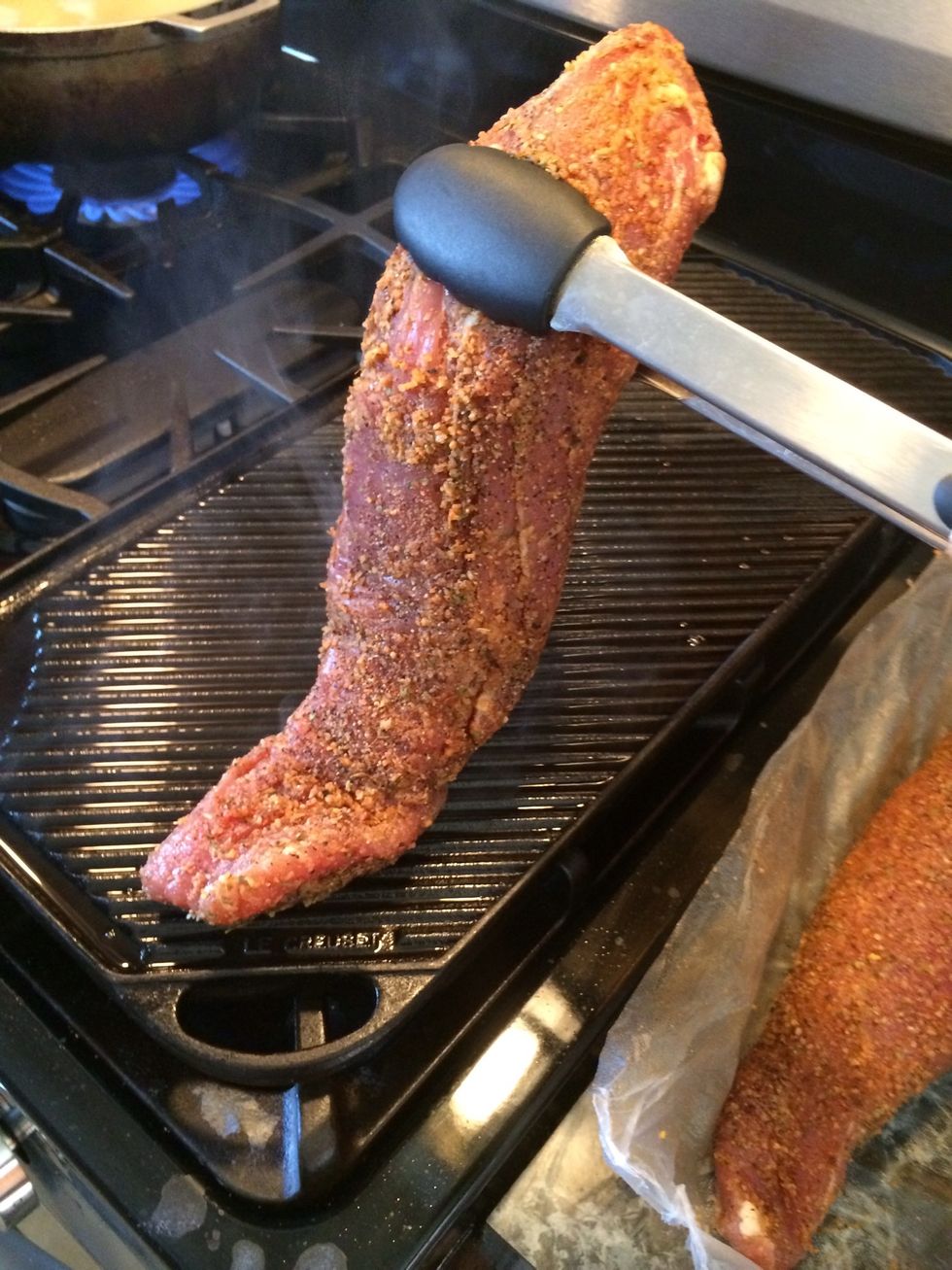 Take the tenderloins and grill each side 3 minutes each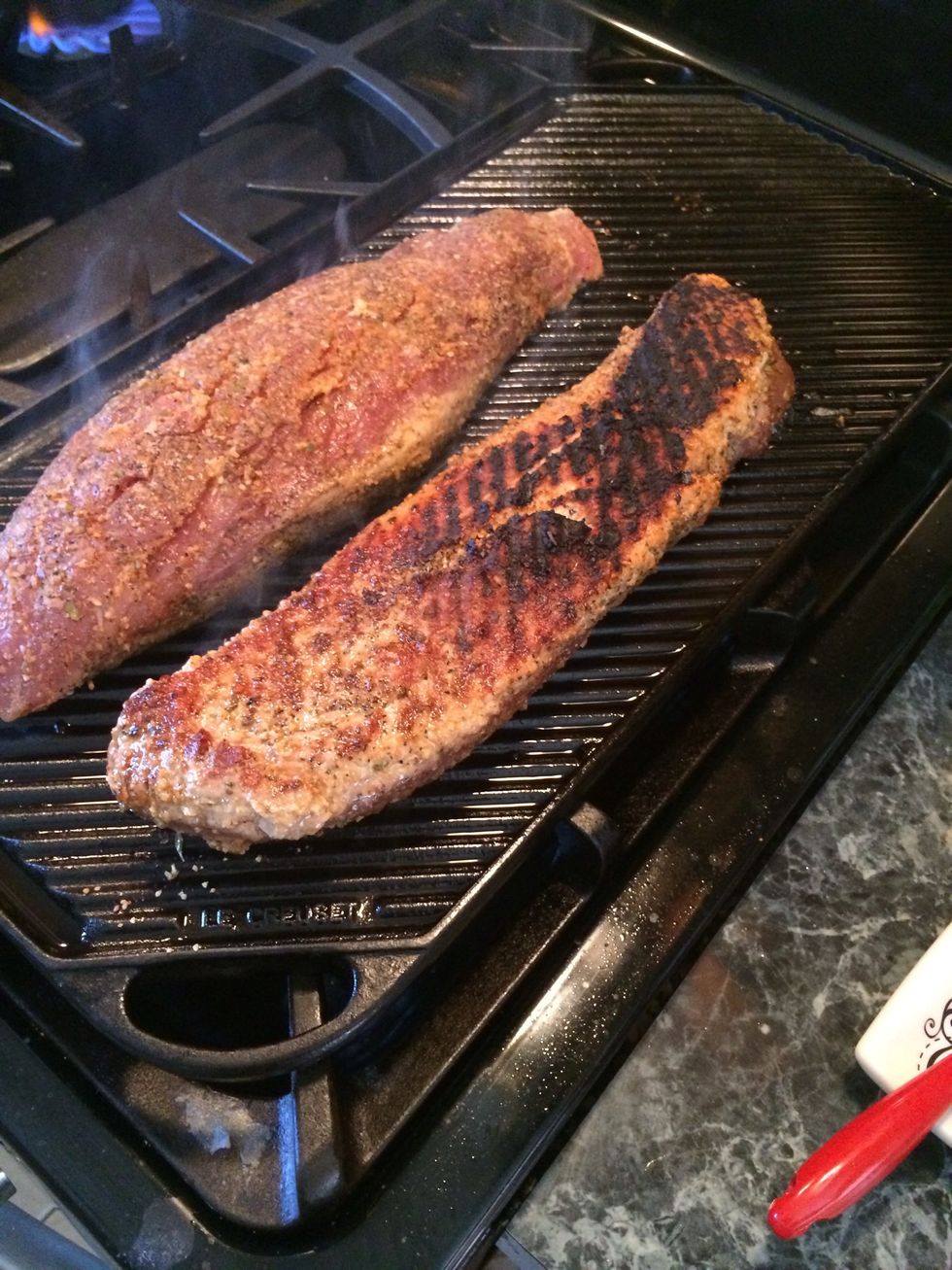 I flipped it to brown each side.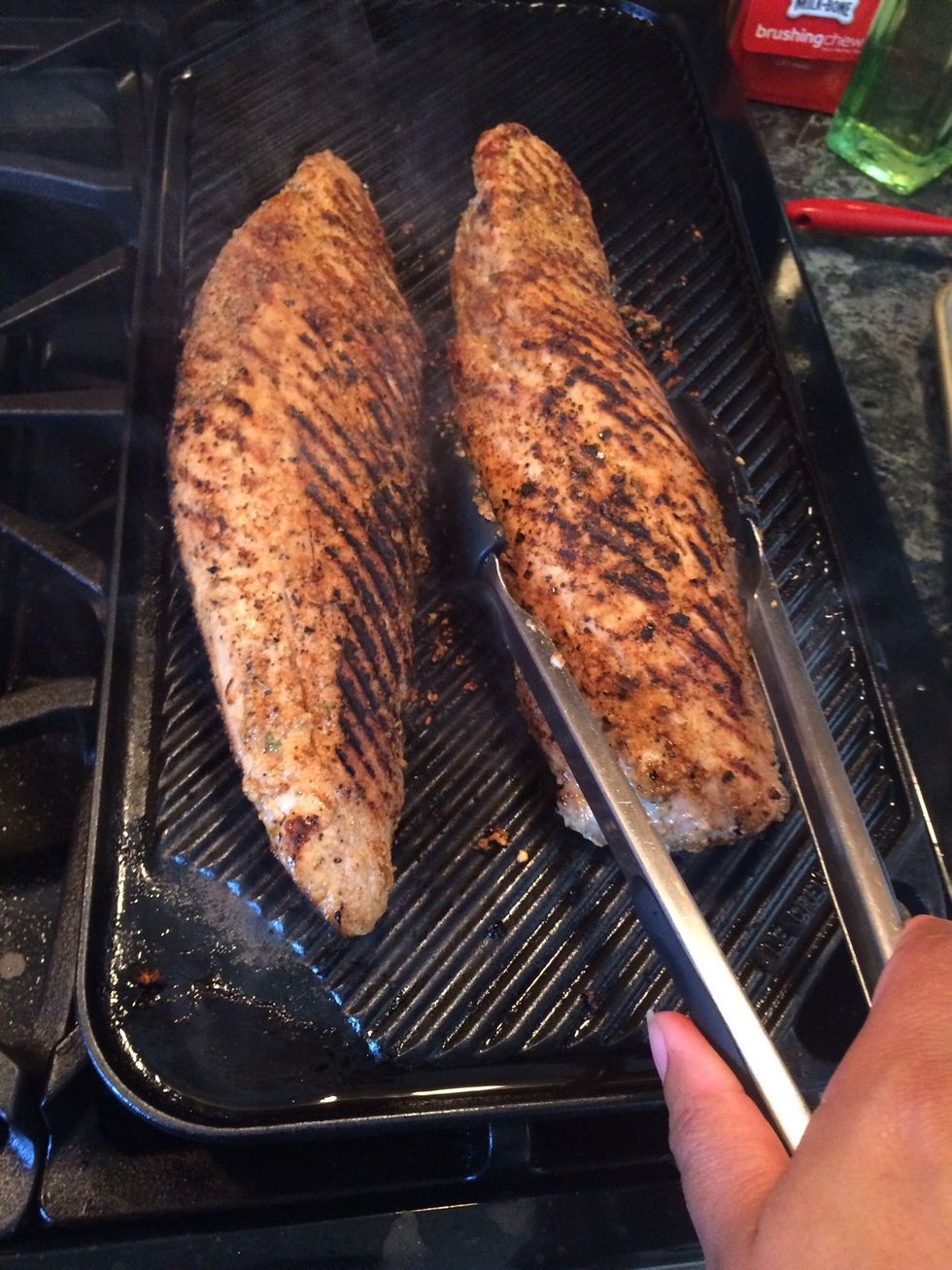 Yum🙌🙌 look at the grill marks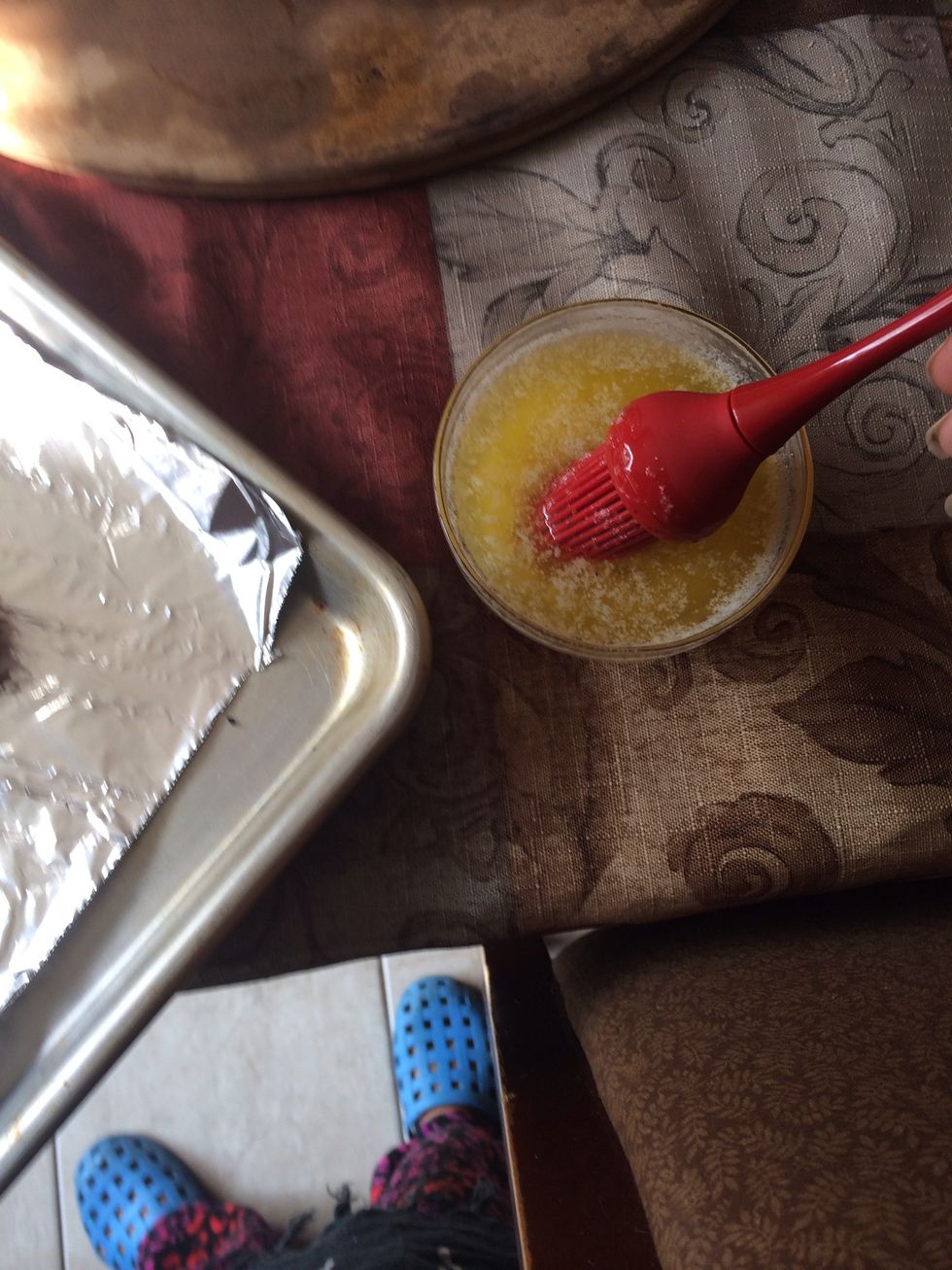 Now we gonna finish the tenderloins in the oven. Take an oven safe pan and put the pork loins on it. Take some of that glaze and baste the loin. Yummo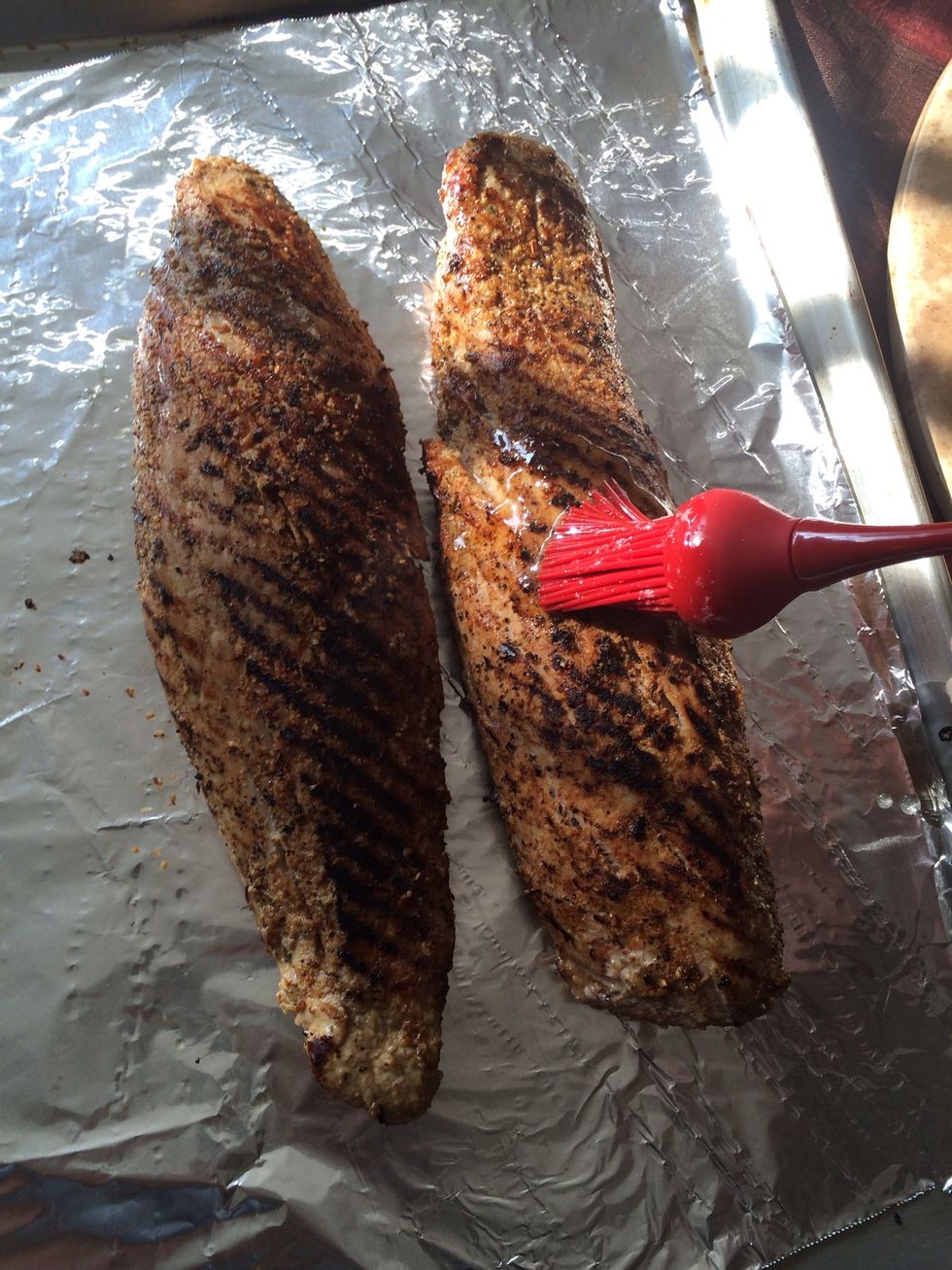 See me spreading it generously on all sides . I like basting it afterwards too. The honey butter mixture is awesome.😁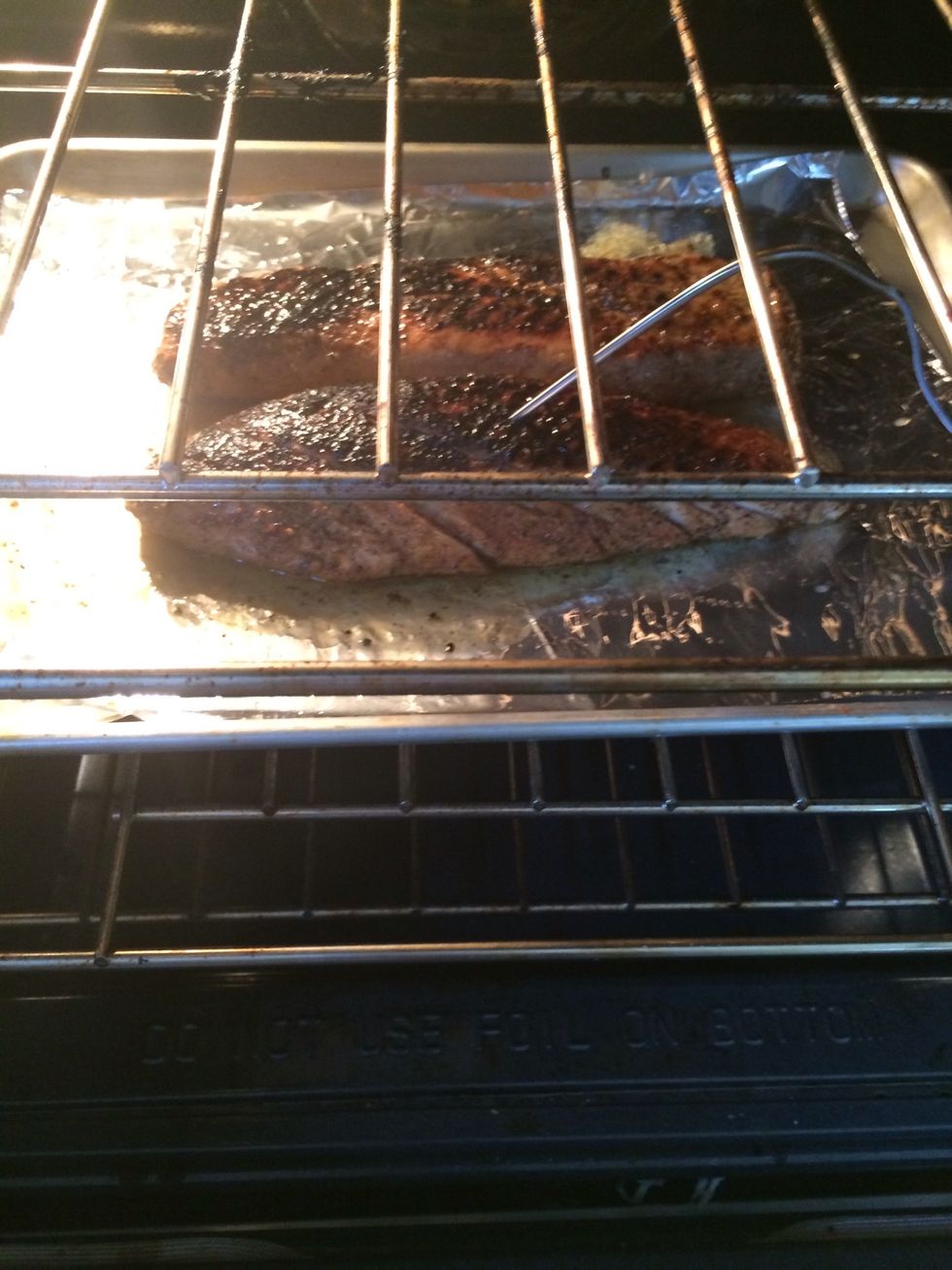 Put it In the oven & insert a therm. probe in the thickest part until the internal temp reaches 145f . This took about 20 min. This also depends how big the tenderloin is. Mine were each about 2lbs
I can't stress enough the importance of using a thermometer for this recipe. You won't be disappointed. If you don't use one you risk making this tender pork into a tough dry one.😔😔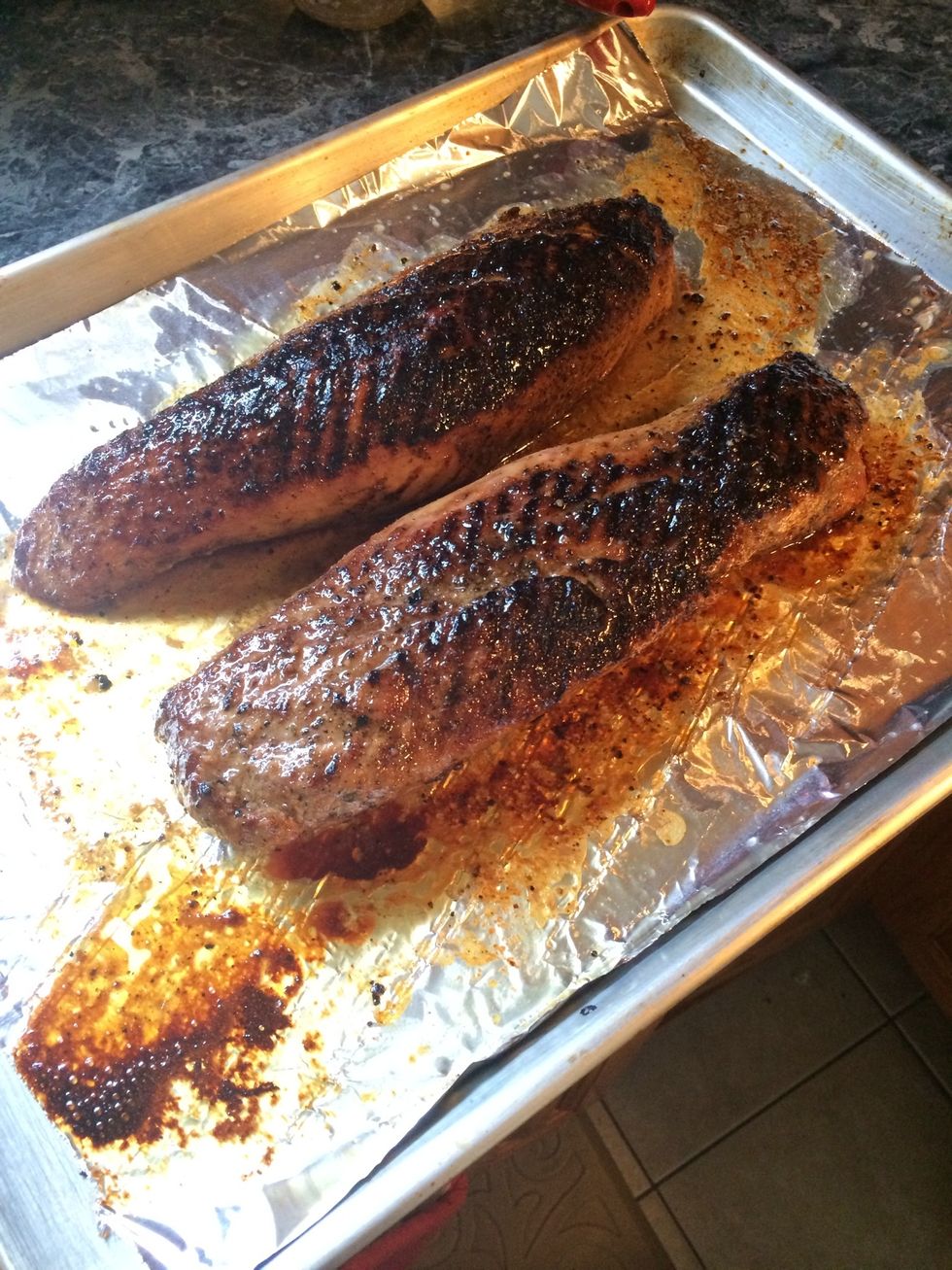 The tenderloins are done, I removed it and let it sit for 5 minutes. The temp will keep rising just a bit.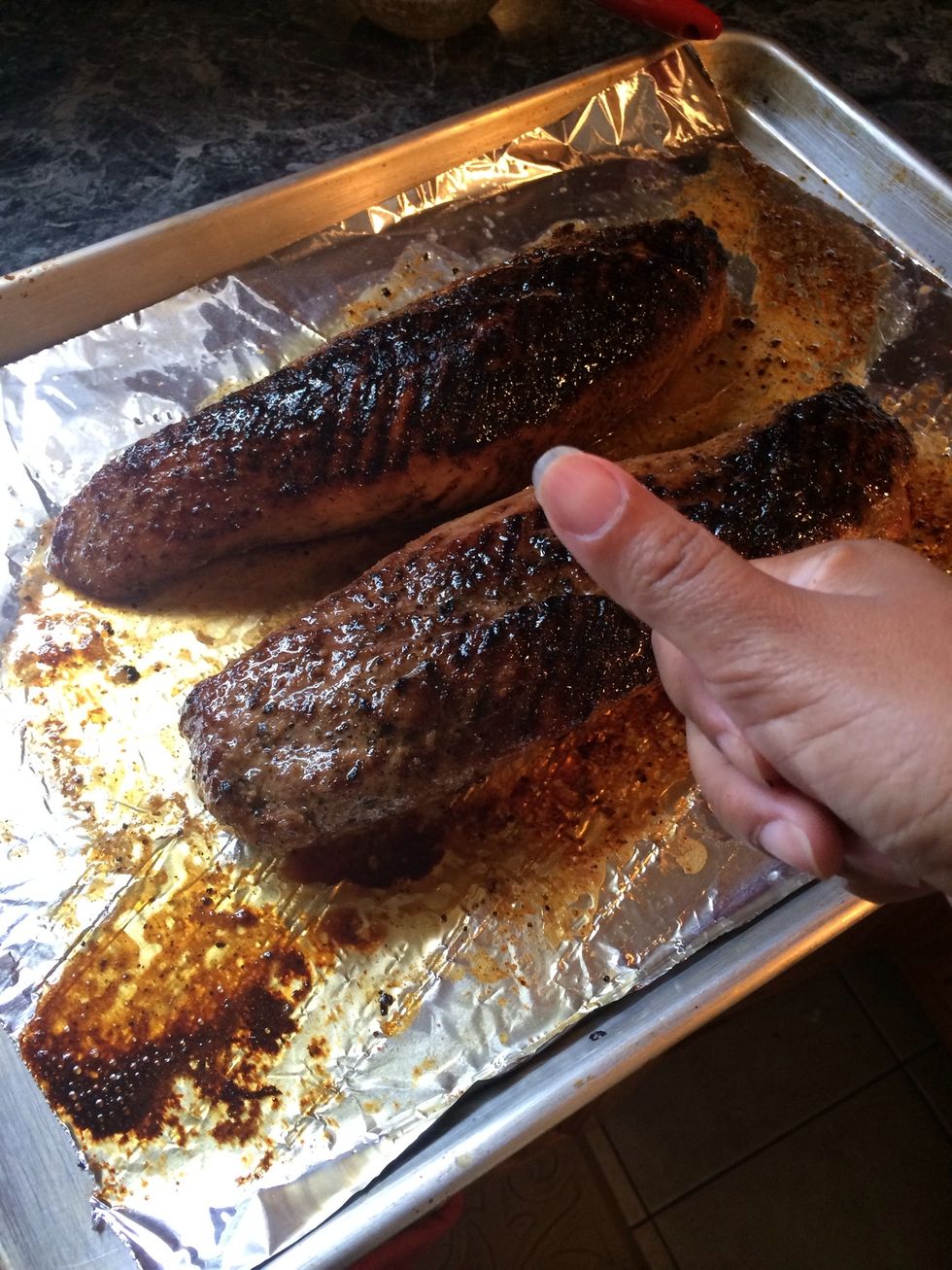 It is now ready to be carved. I made some more glaze and spread it over the loin. Yummm
Perfectly cooked. Enjoy with extra glaze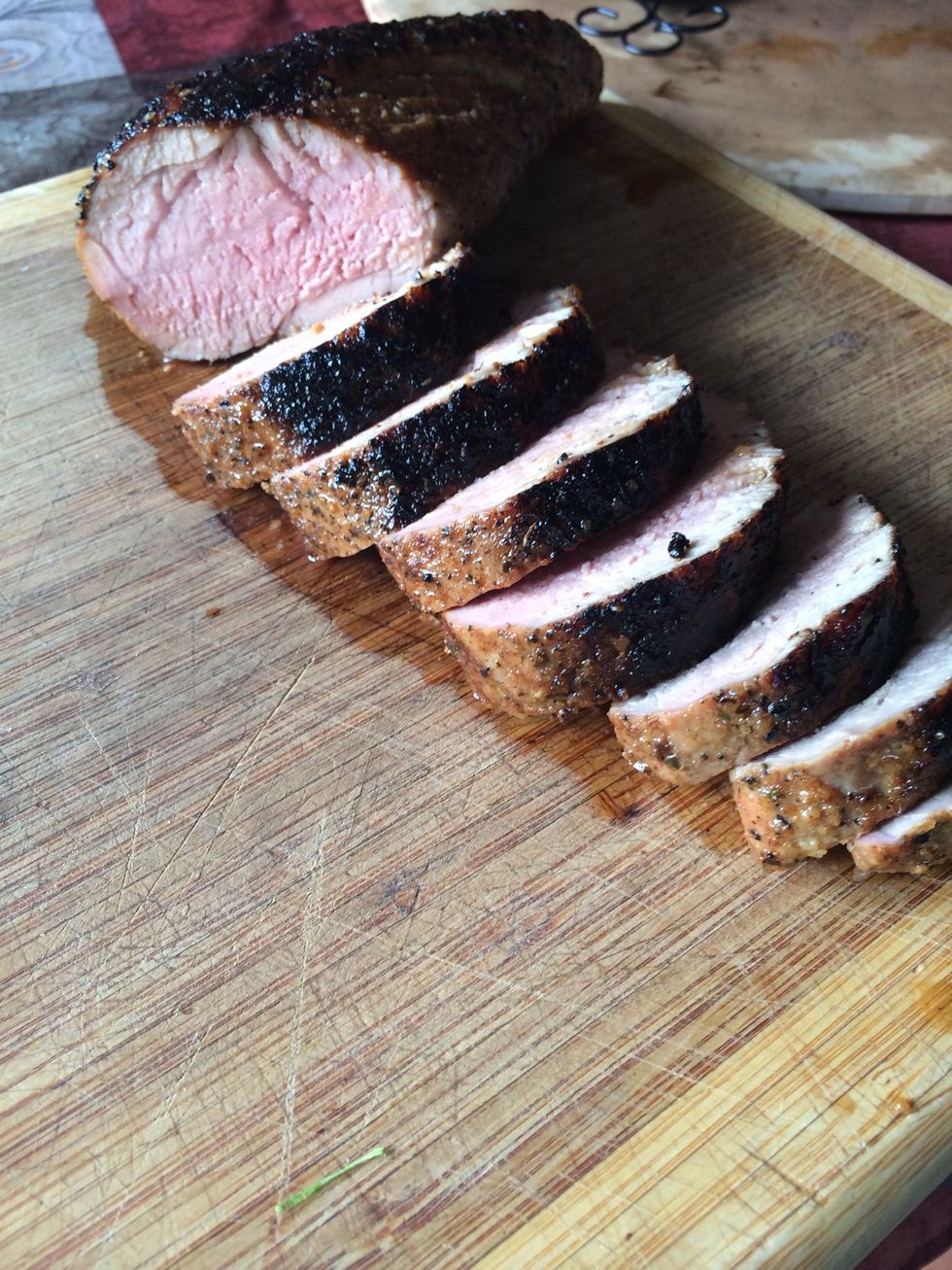 Looks so darn delicious. Serve with some potatoes and some sort of green vegetable. The pork loin is so tender and juicy.😁
Slighty adapted from Pinterest.
1/2lb Pork tenderloin
2.0Tbsp Cajun seasoning or more
1/2Tbsp Garlic powder
1/4tsp Fresh cracked Black pepper
1/2Tbsp Salted butter
3.0Tbsp Honey
Salt to taste