Make Grilled Peaches With Balsamic Glaze
15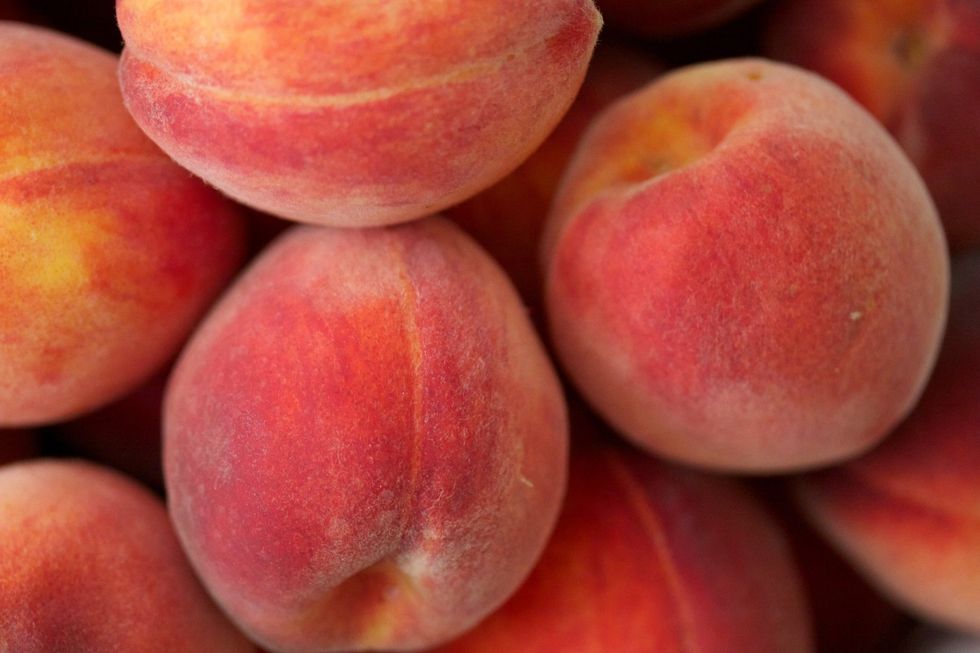 Choose peaches that are ripe but not soft. They should still have some firmness. Wash them off.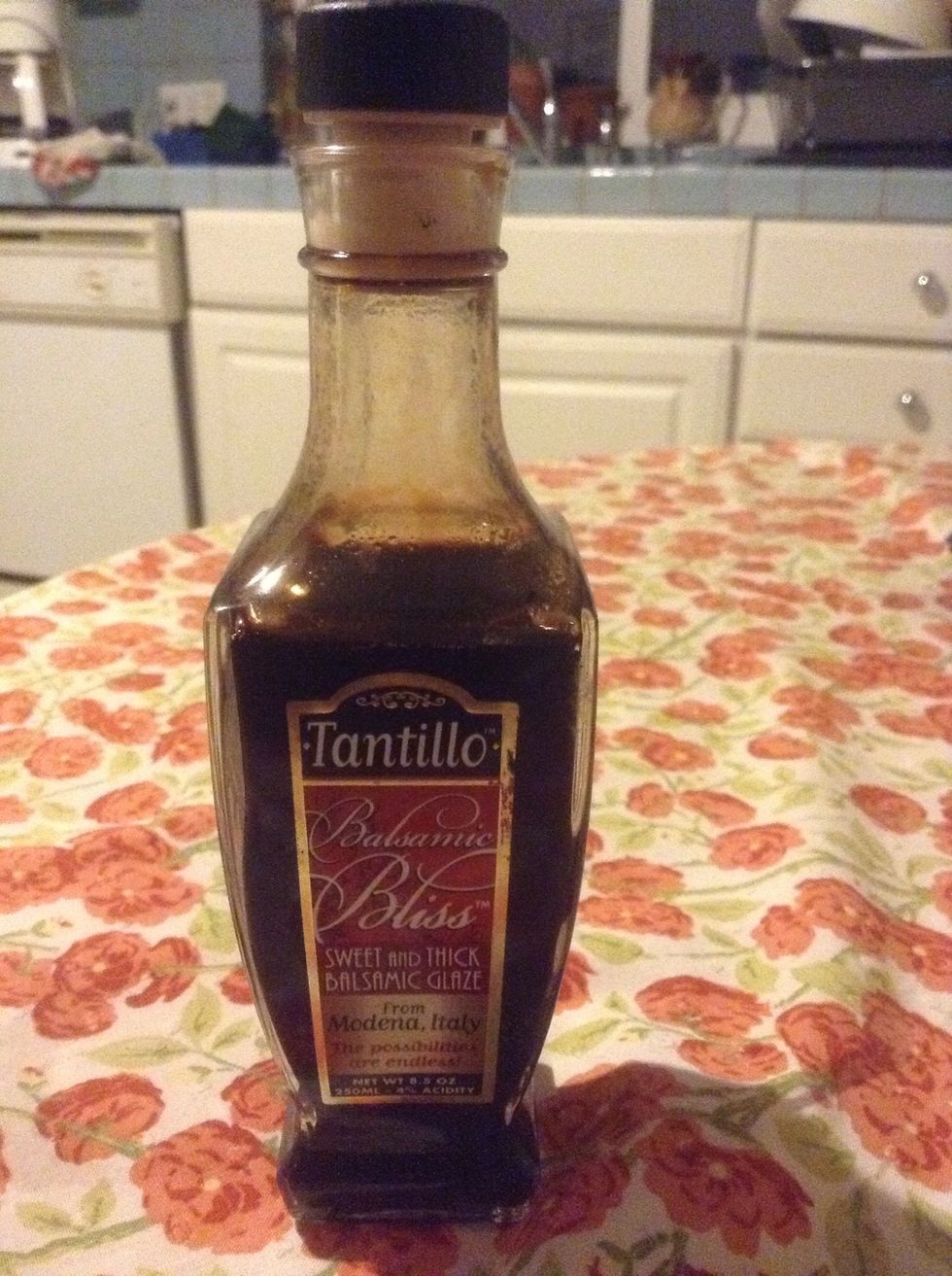 You can purchase balsamic glaze at the grocery store. The most flavorful come from Modena, Italy.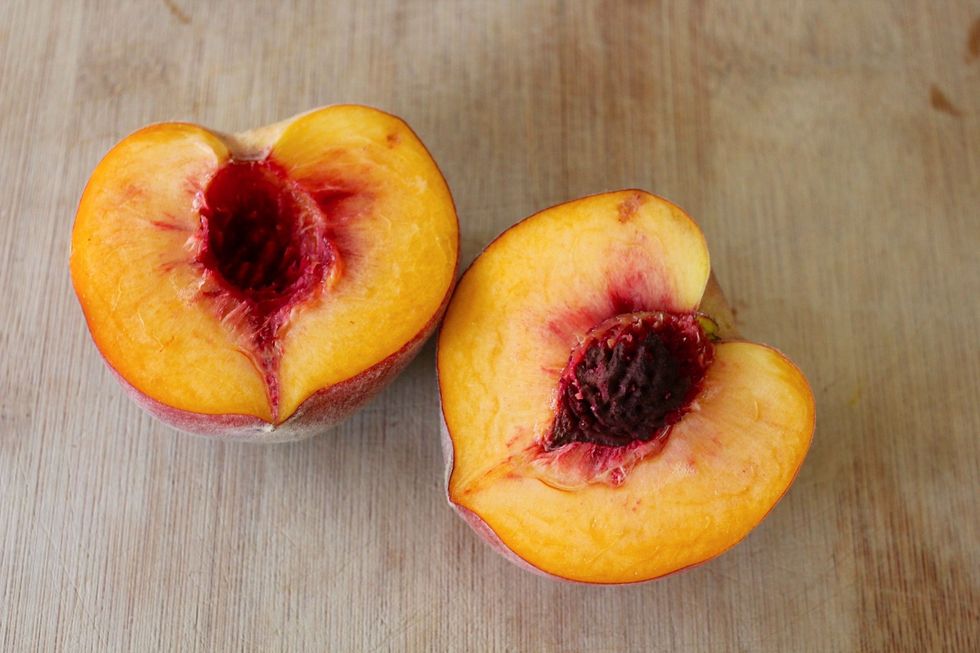 Cut each peach in half and remove the pit.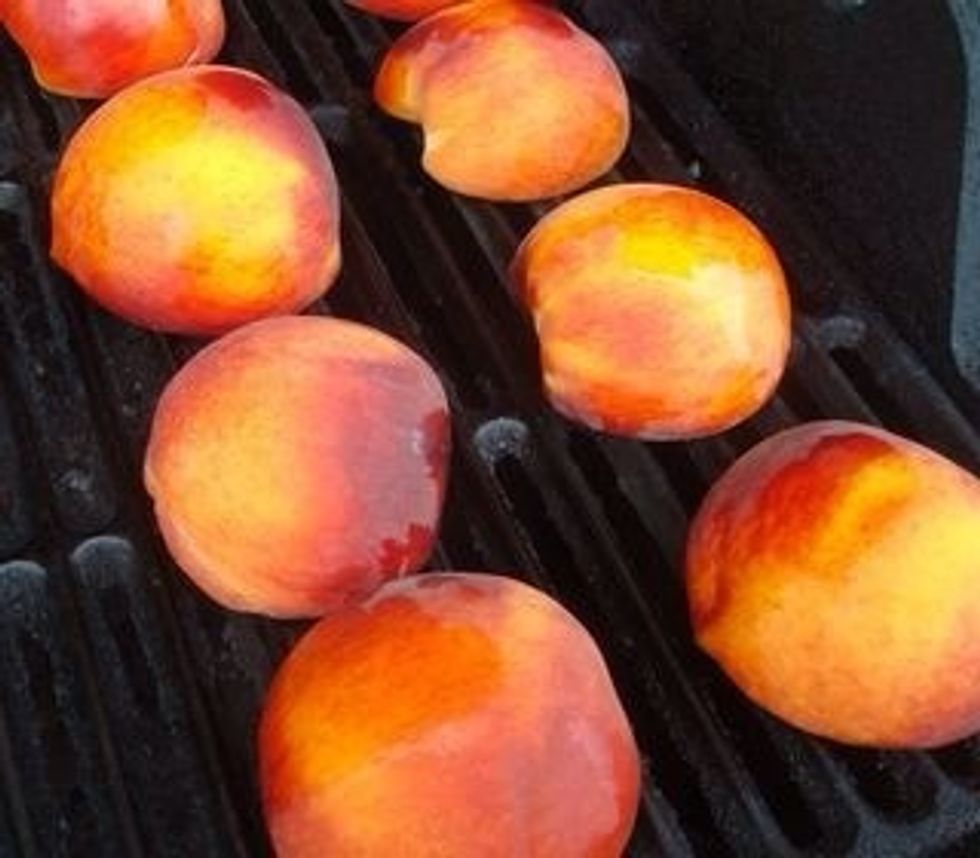 Put some olive oil on the grill to keep the peaches from sticking. Place them cut side down and close the grill. Cook for 7-10 minutes.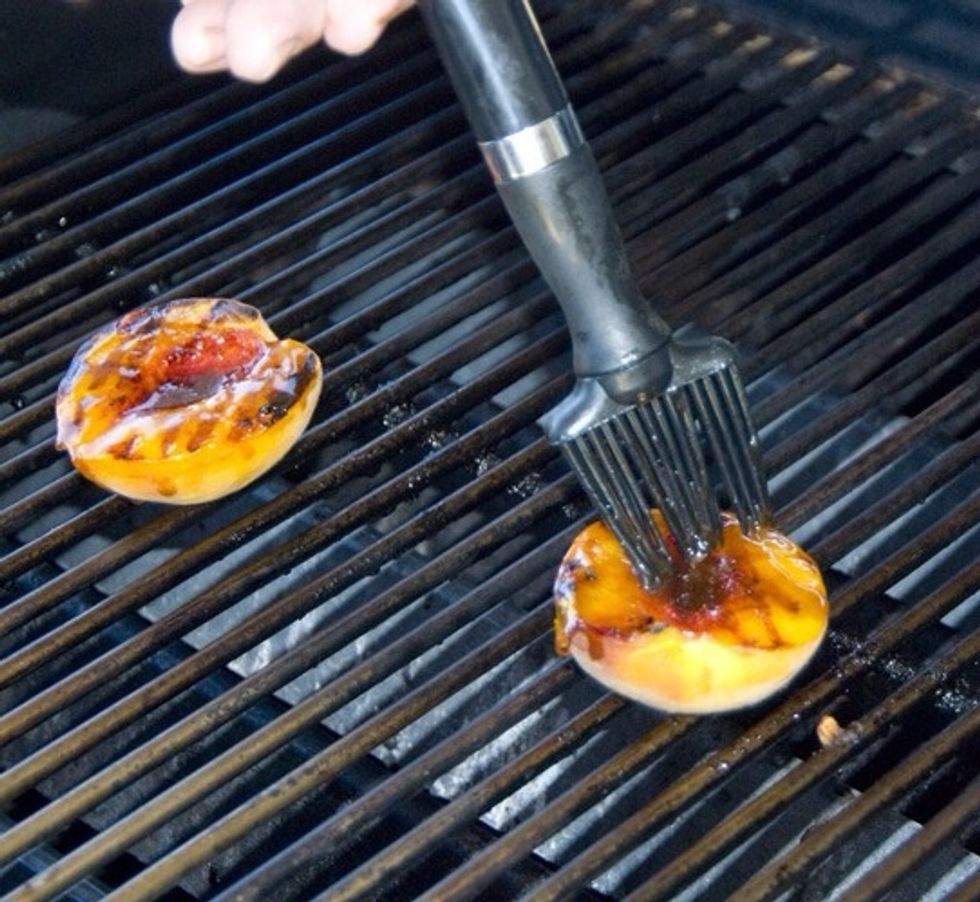 Turn the peaches over and generously brush the balsamic glaze on the cut surface. Close the BBQ and cook another 3-5 minutes.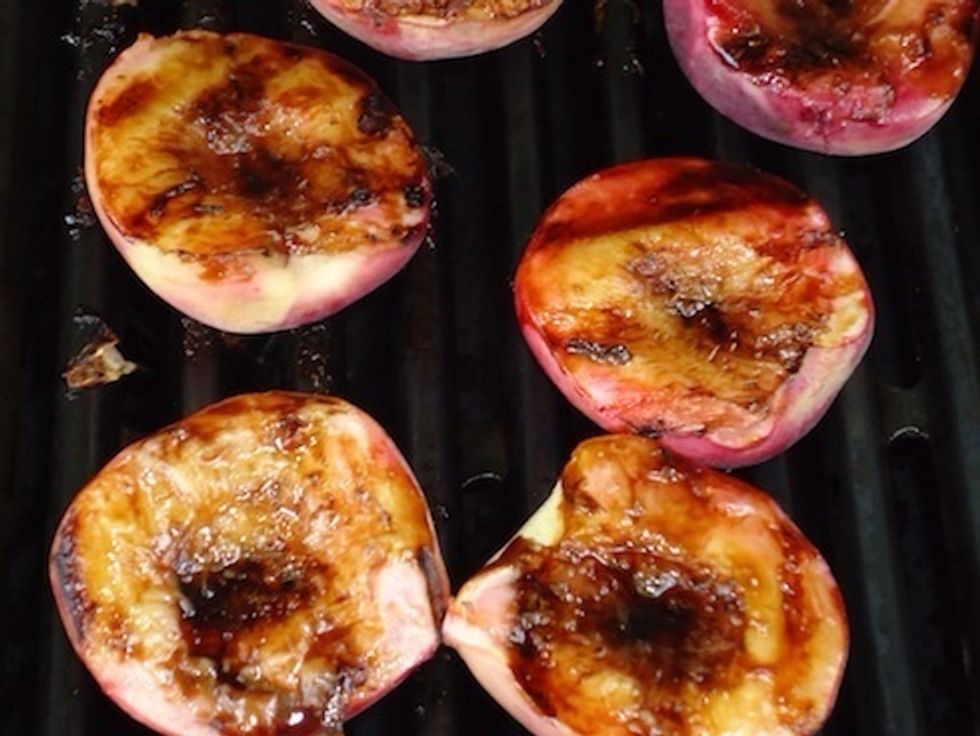 When the peaches are cooked, they will be soft and the glaze will have caramelized. Remove from the grill and serve.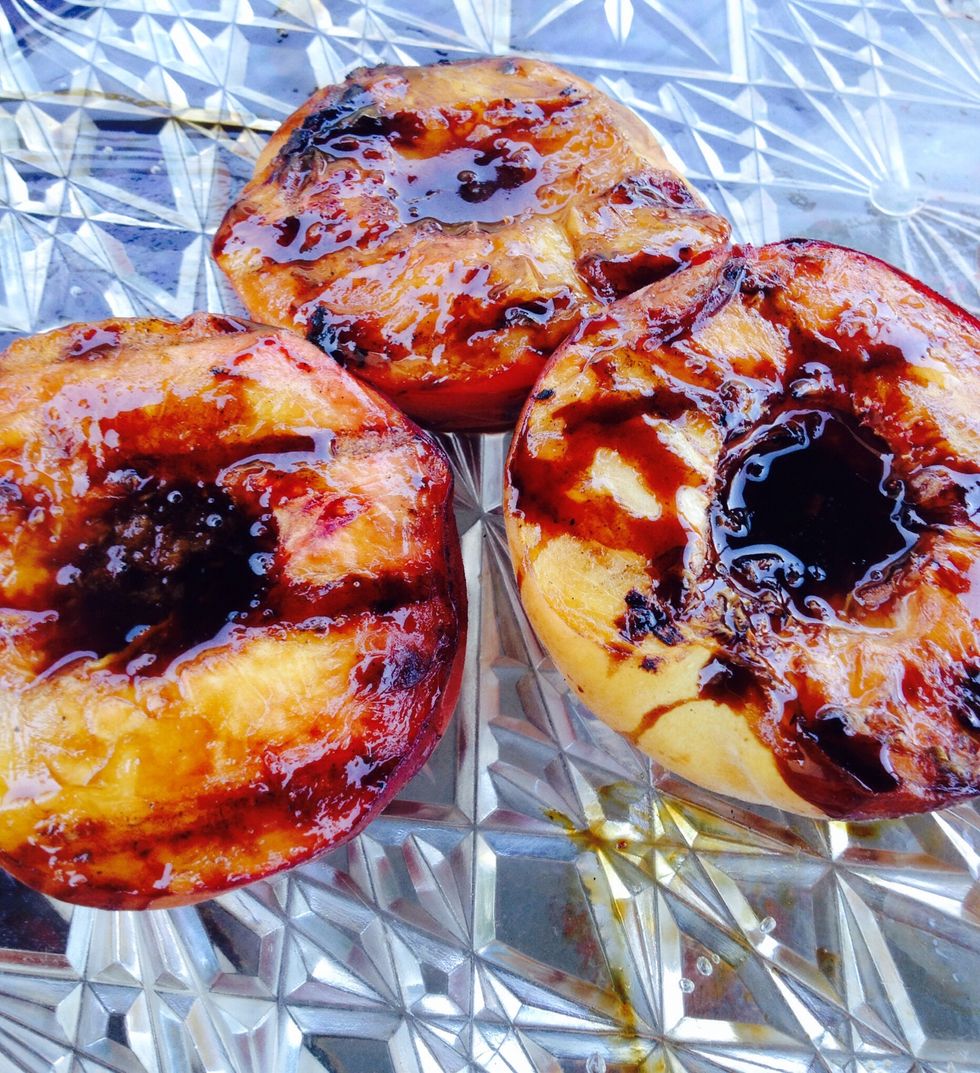 All done! One word: YUM! It kind of tastes like peach cobbler or pie without the dough.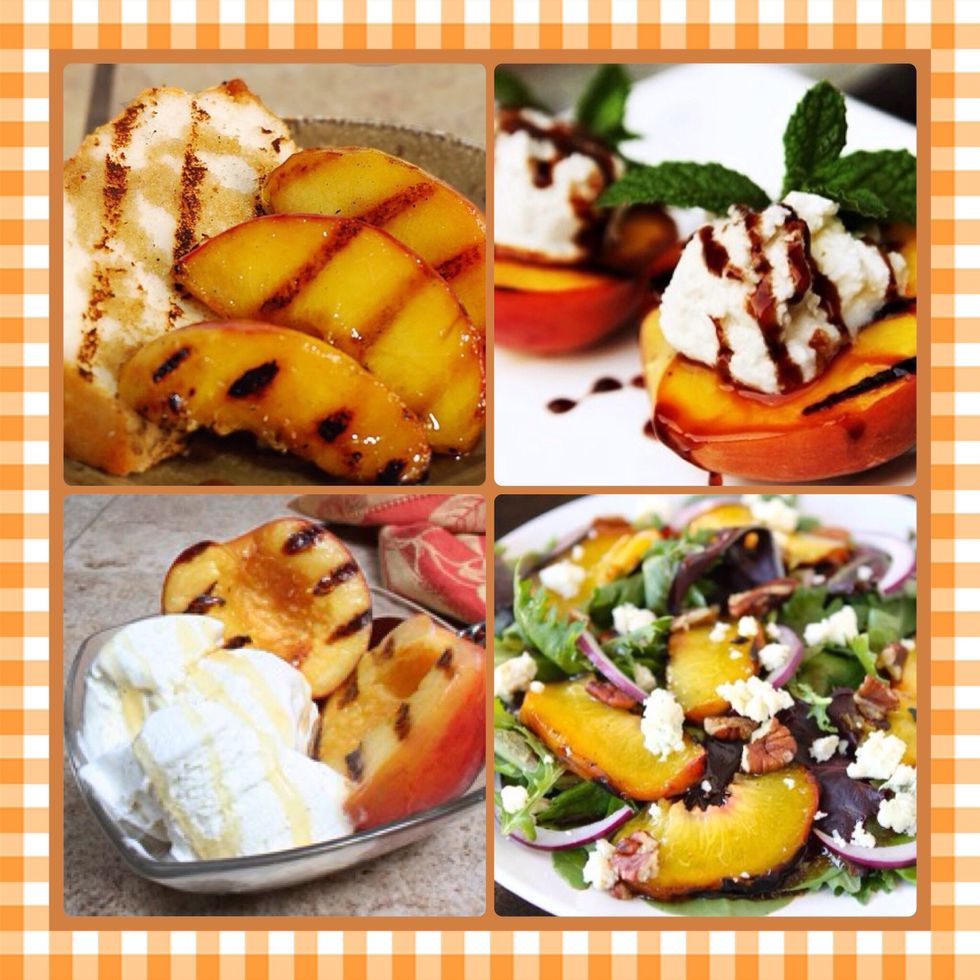 I love these solo but you can also enjoy them (clockwise from top left) with shortcake or angel food cake, topped with ricotta cheese, cut up and added to a salad, or with a scoop of ice cream. ENJOY!
Peaches
Olive oil
Balsamic Glaze
Felicia Gustin
I love to create! All kinds of things. Food, crafts, jewelry, art, photos, theater, events, history, social justice. My proudest creation is my daughter!