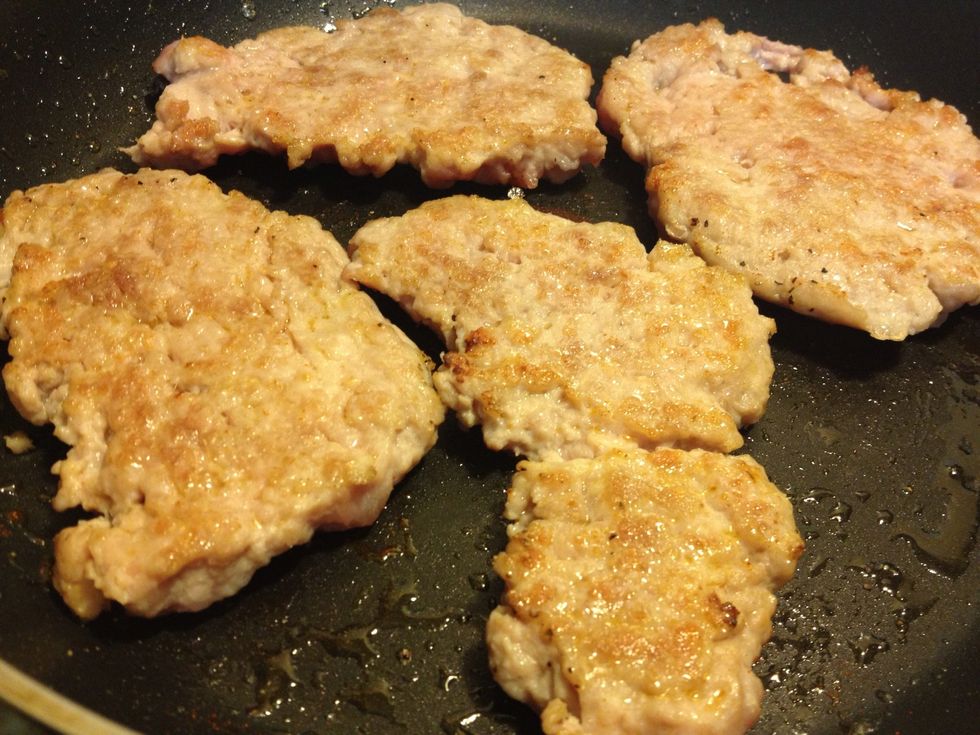 Get your burgers. I used ground pork 🐖 and made my own. Frozen burgers from the store work too.
Cook them as you like: broil, roast, grill, fry etc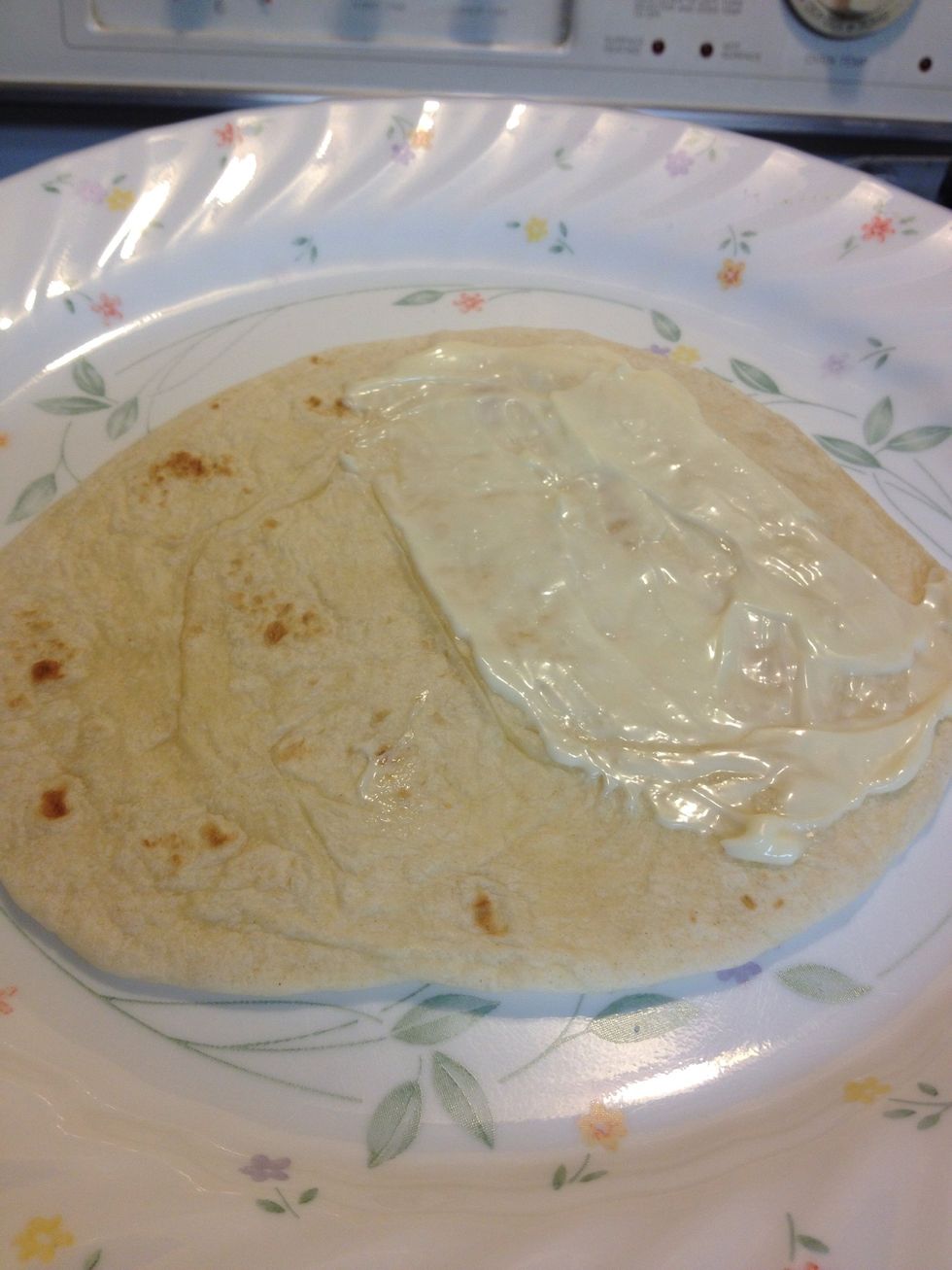 I used mini tortillas. Spread some mayonnaise on one side.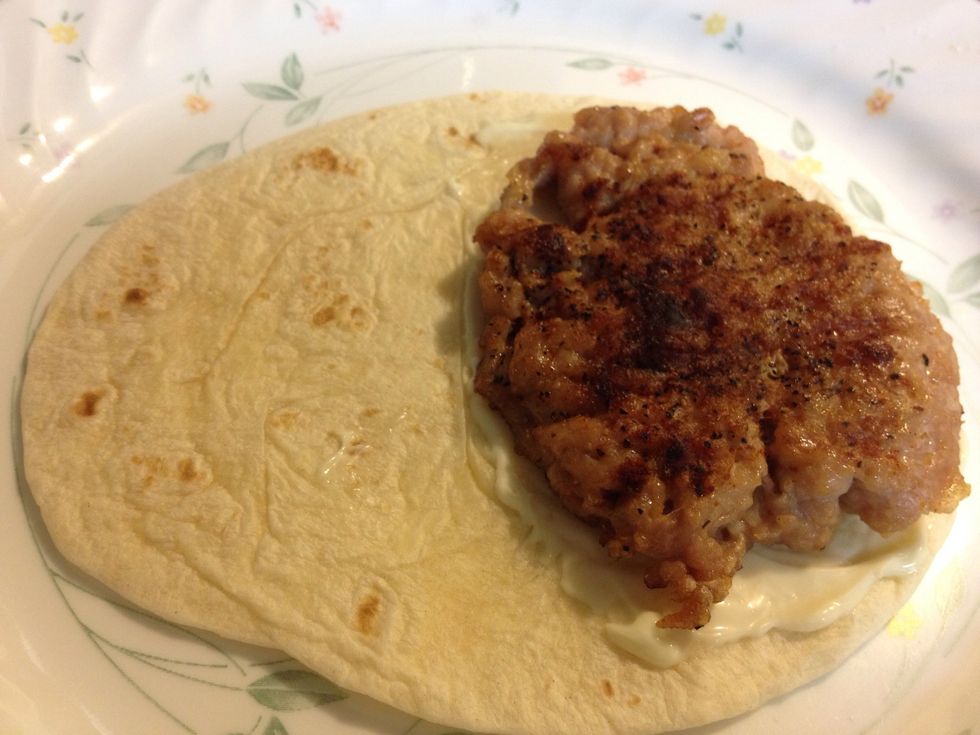 Place the burger on top. (If using a big tortilla, place 2 burgers side by side. If small tortilla, cut the burger in half and place next to each other).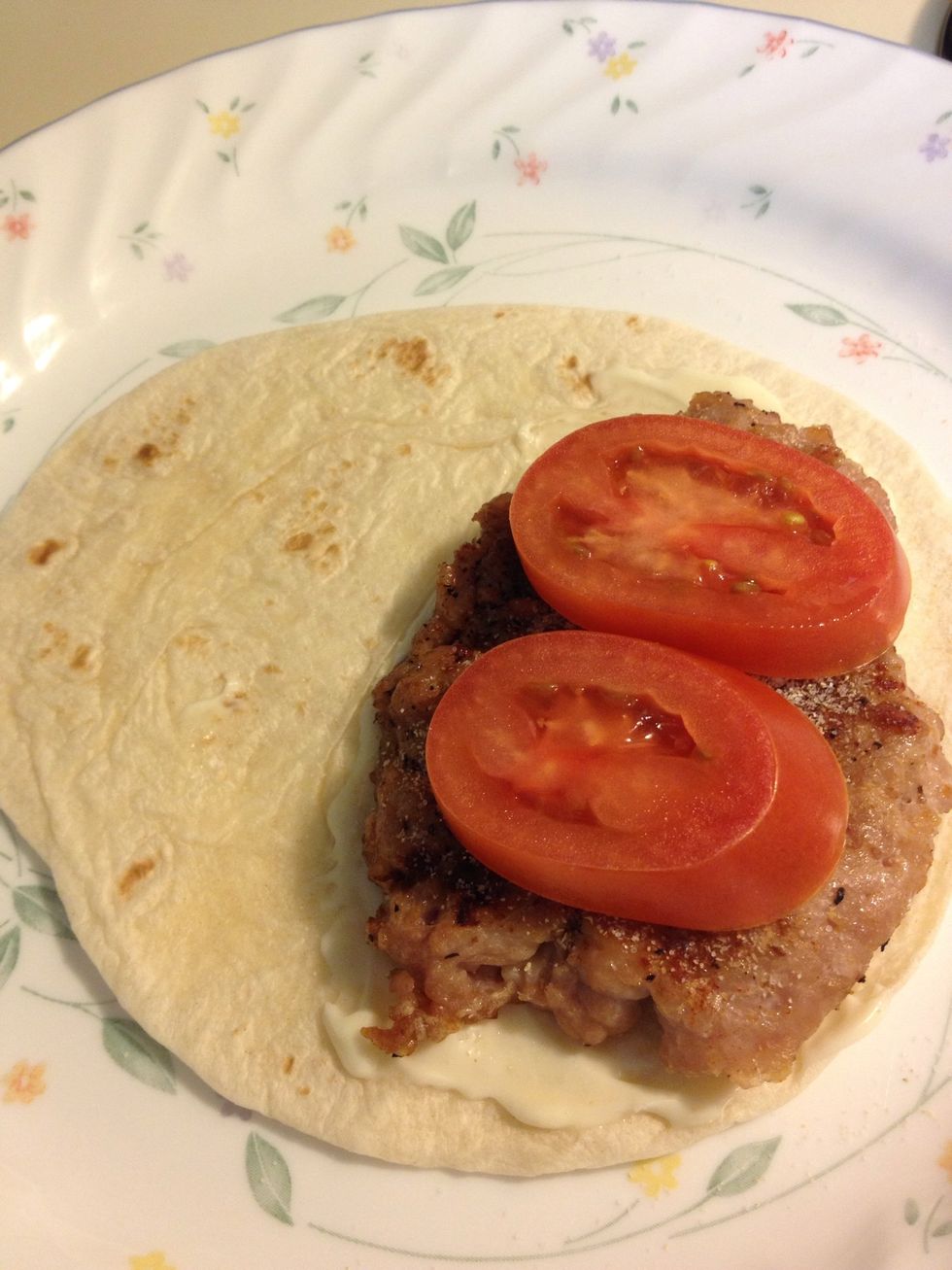 ...and layer with some tomato slices.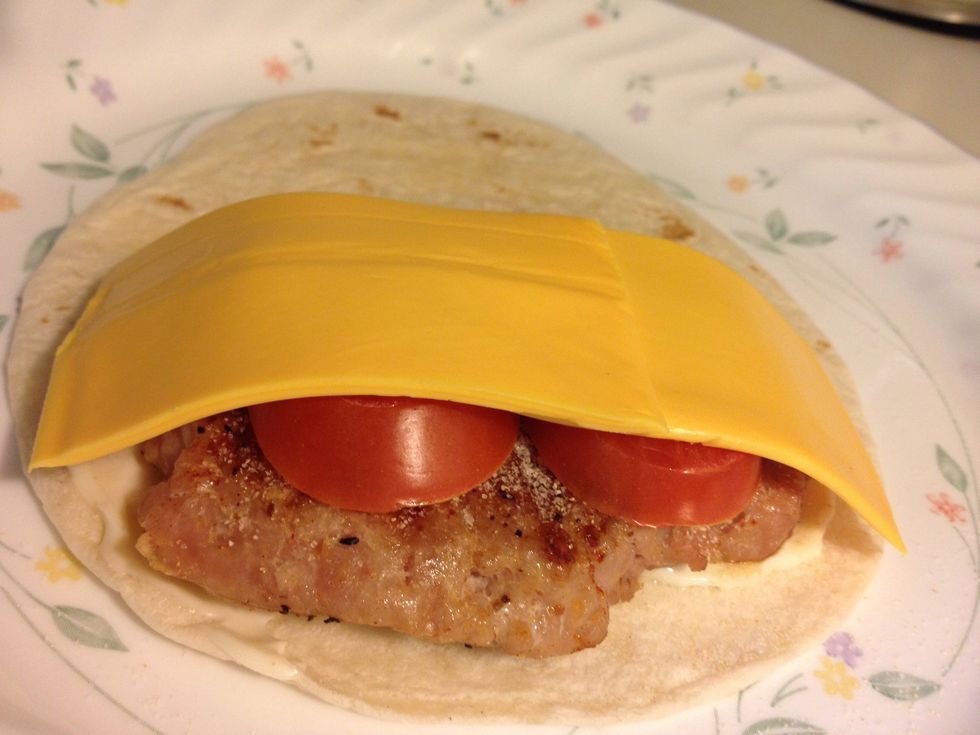 Cover with cheese slices. Go ahead and add your own toppings and seasonings 😉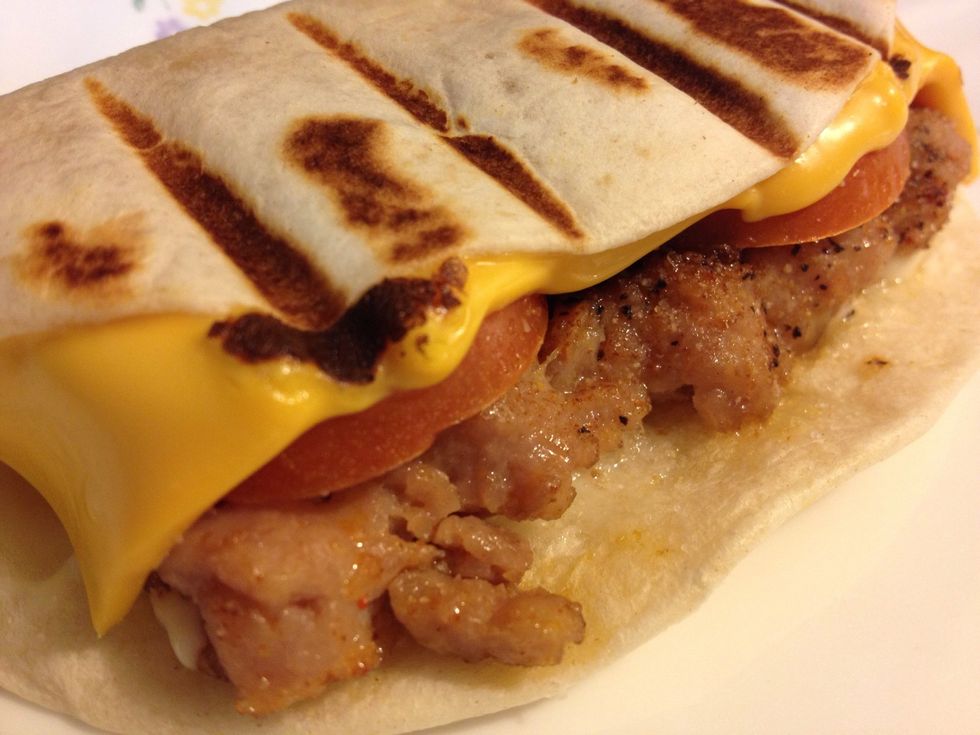 Fold into a taco, and grill.