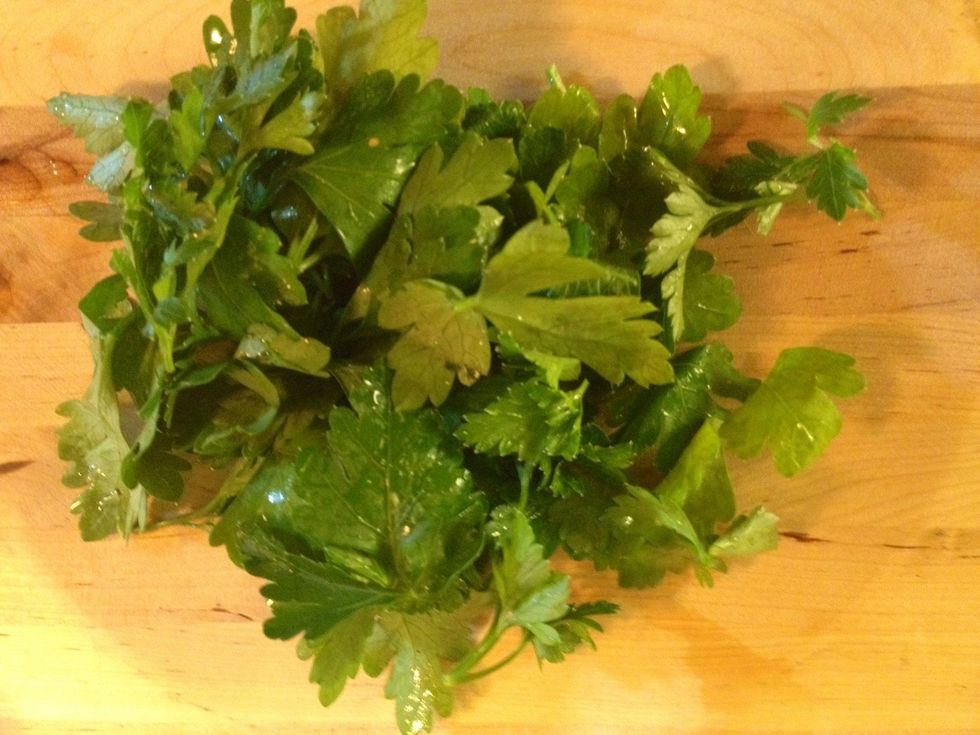 Begin by chopping the flat parsley.
I used a herb cradle but it is of course optional.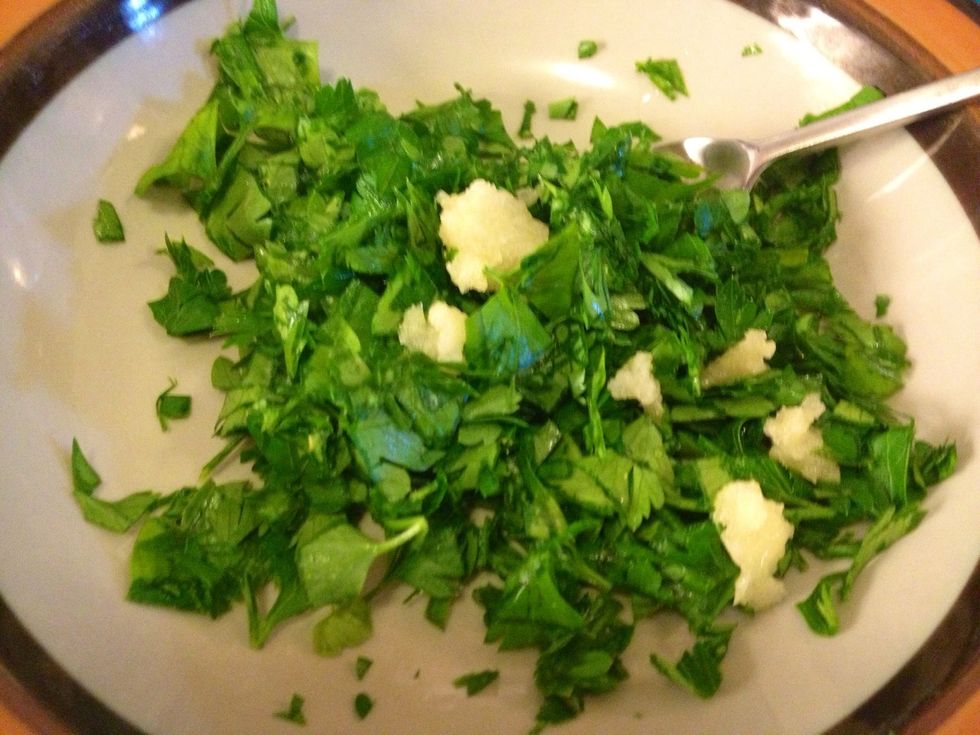 In a bowl, mix the parsley with grated garlic.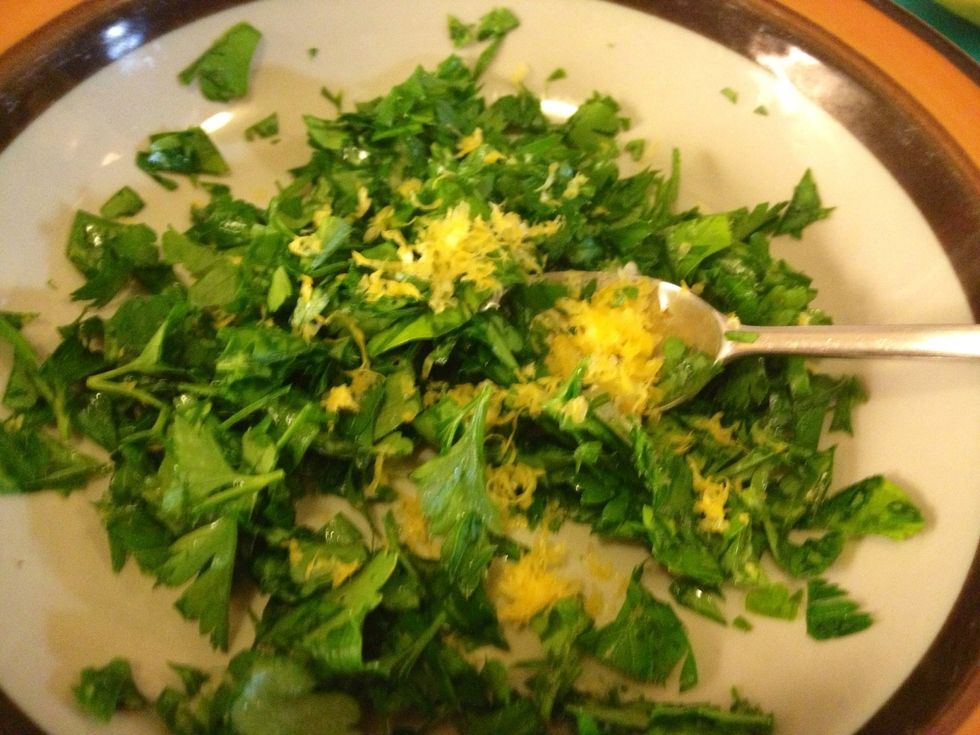 Also add the peel of a lemon.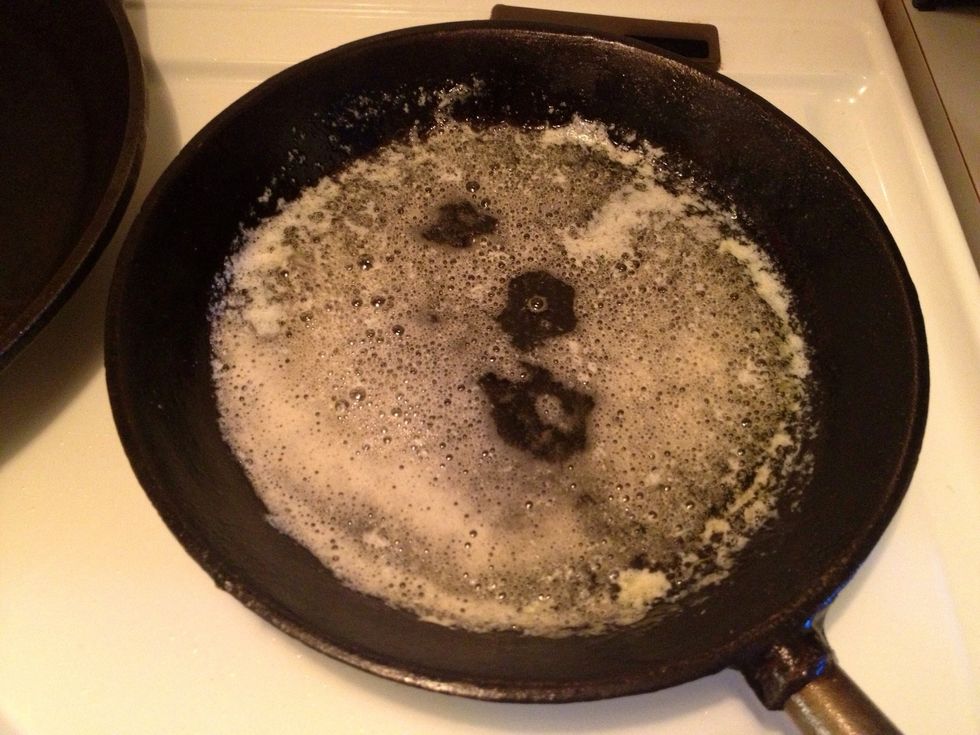 Brown the butter. Mine isn't exactly brown here but I didn't want to risk getting butter on the phone..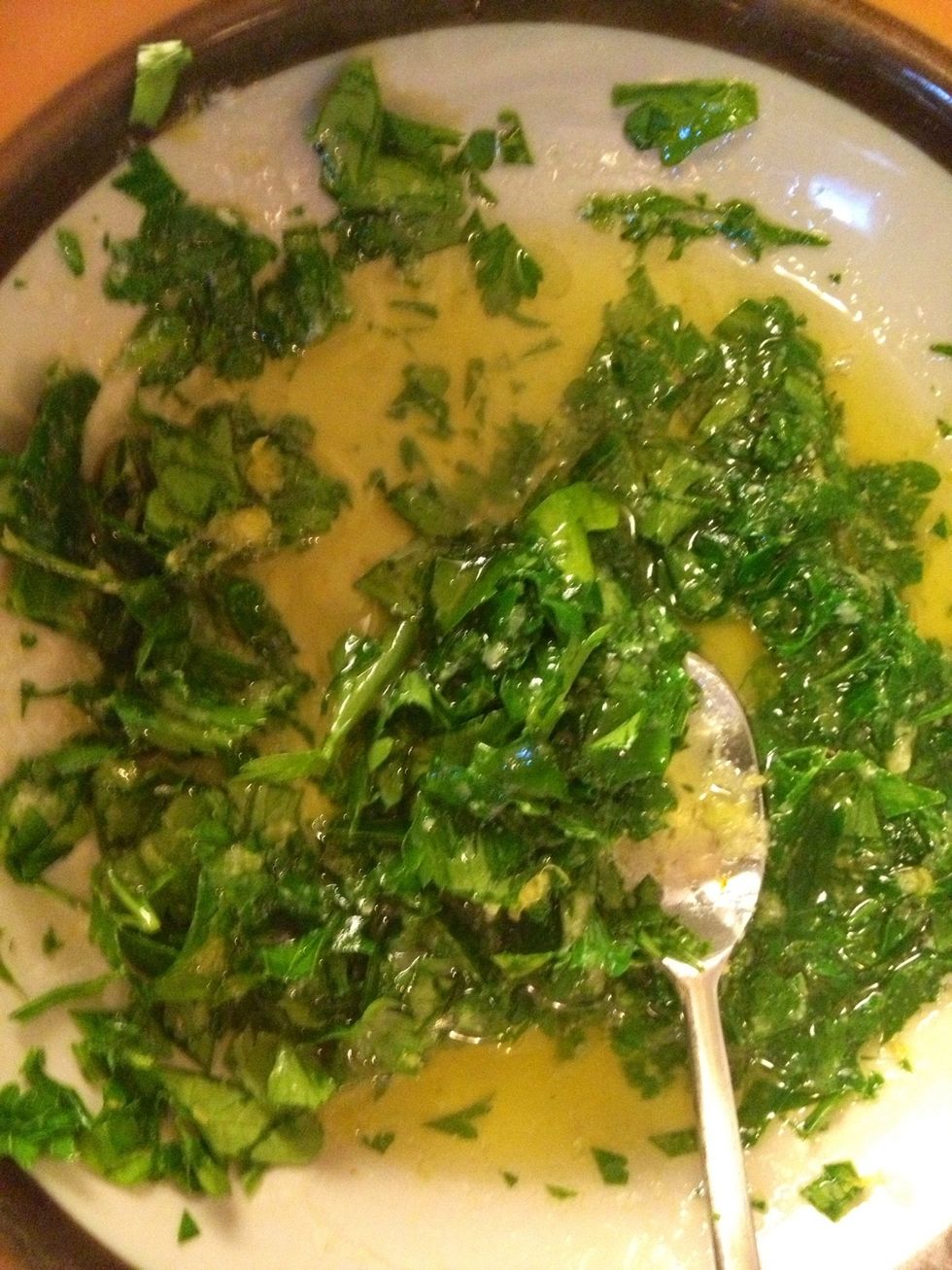 Add it to the parsley mix. This is now a version of a gremolata that usually contains olive oil.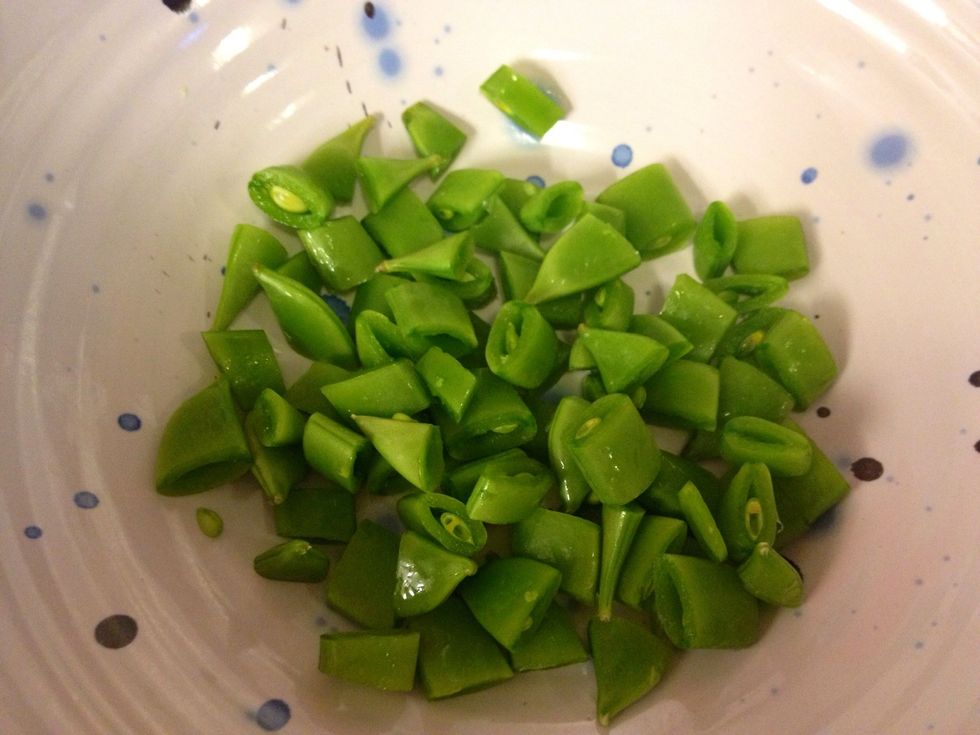 In a bigger bowl, mix sugar snaps..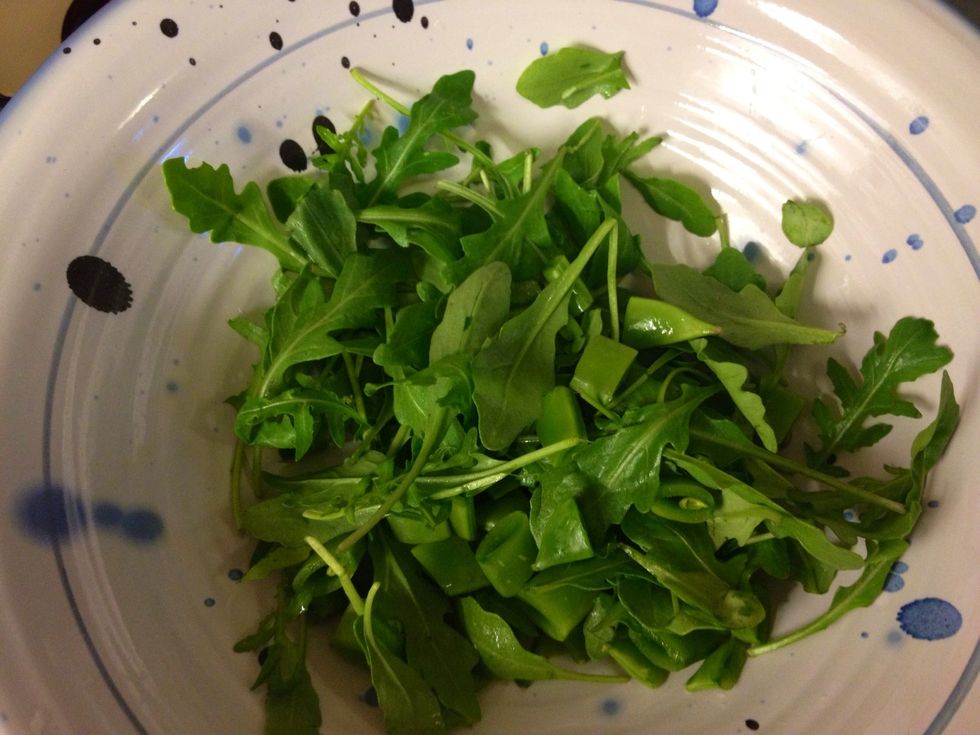 ..with rocket salad..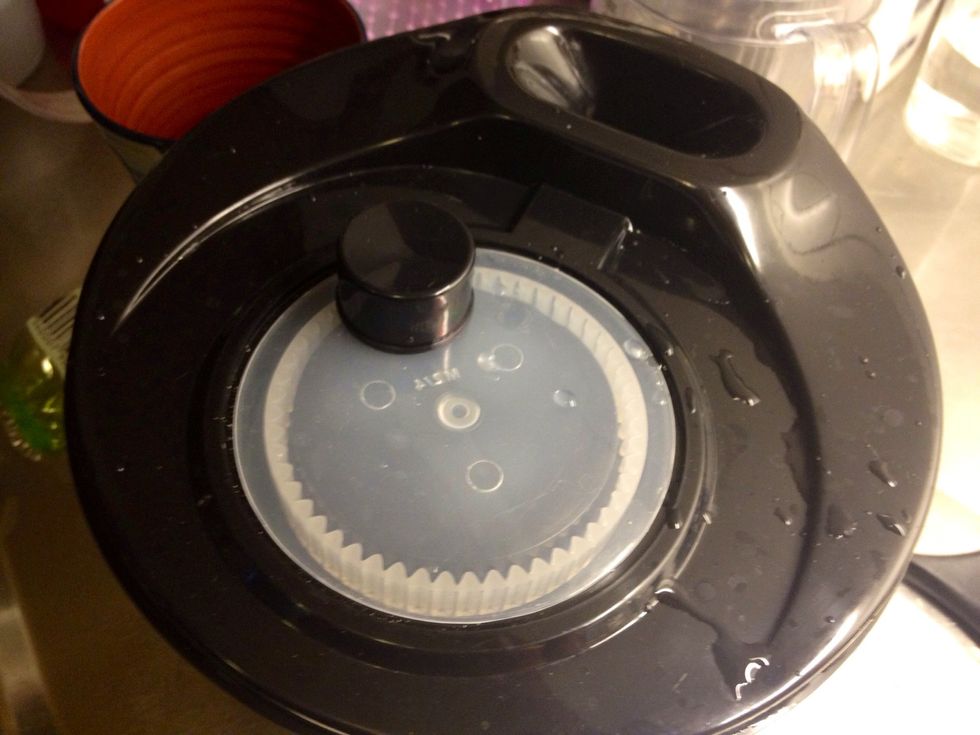 I used a salad colander but that's optional too 😉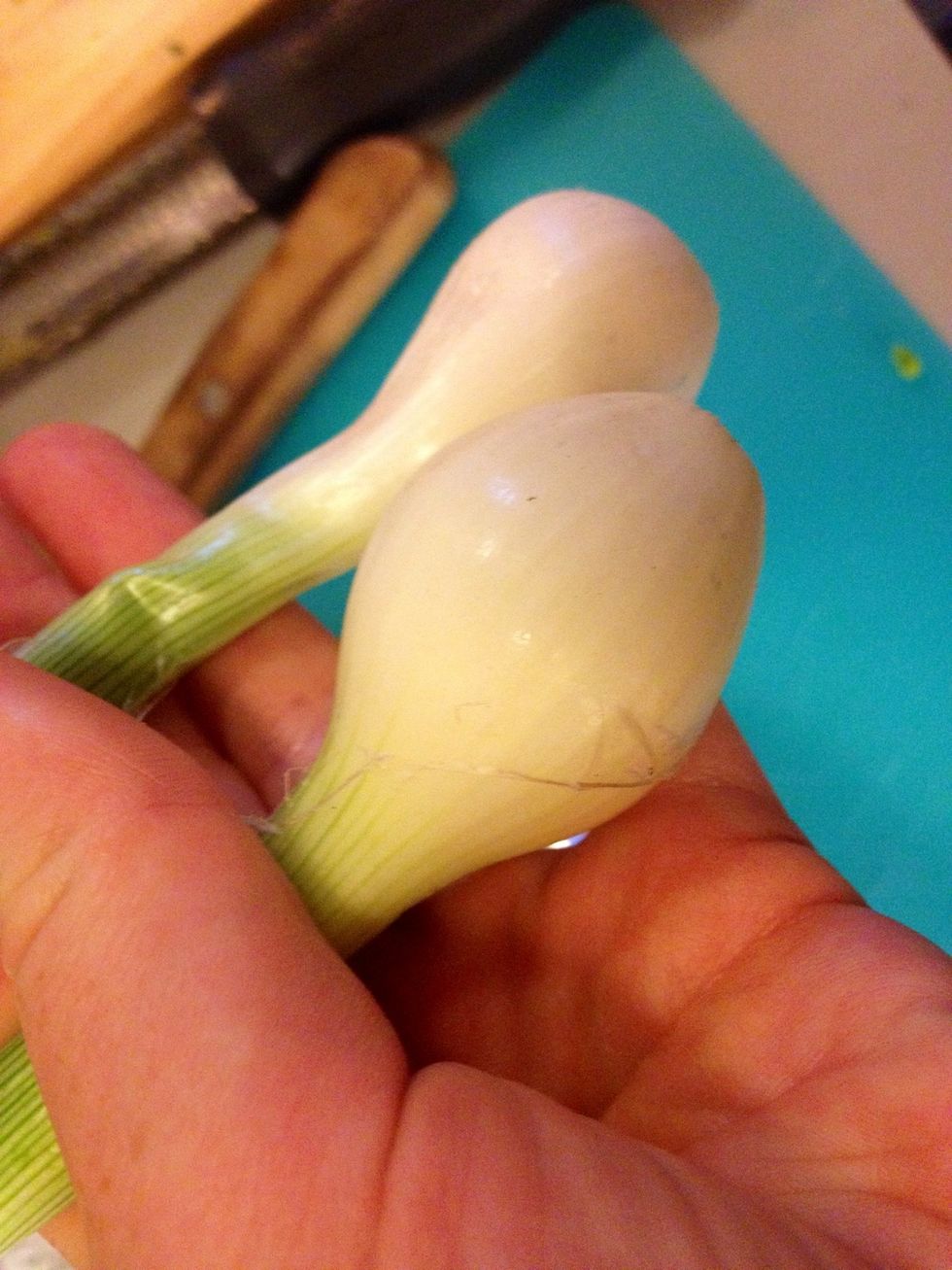 ..and onions.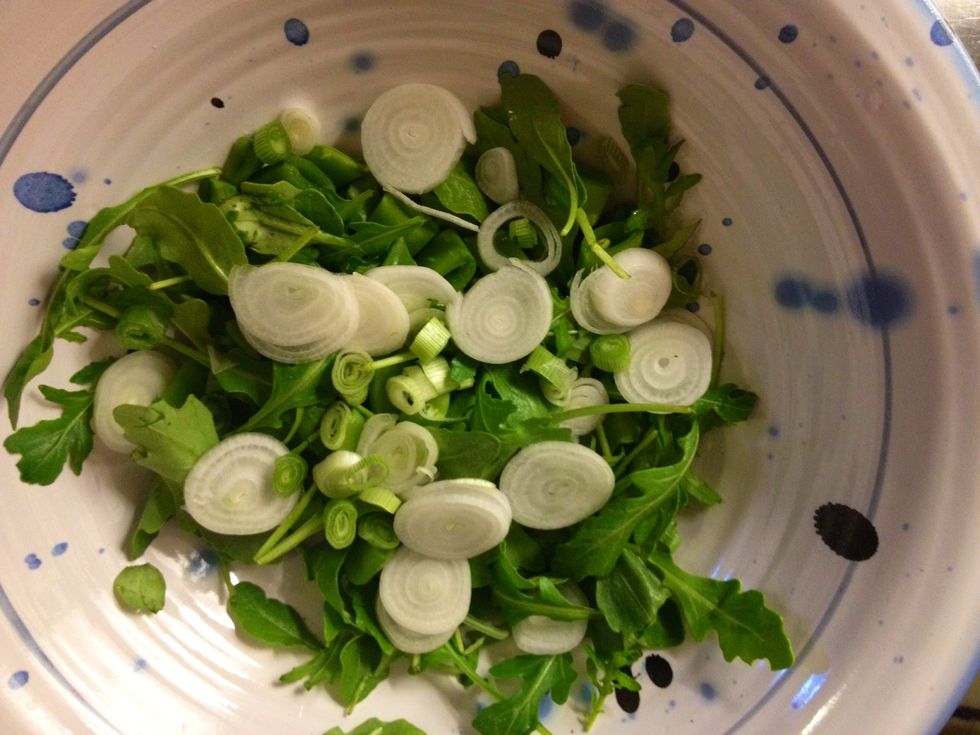 Like so.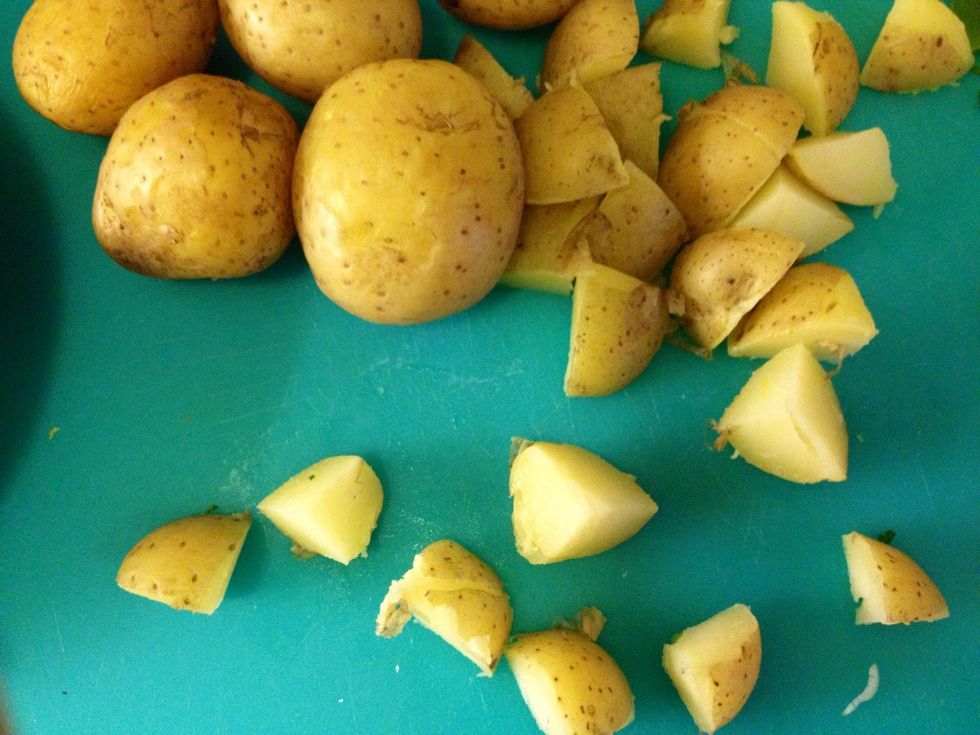 Quarter the boiled potatoes..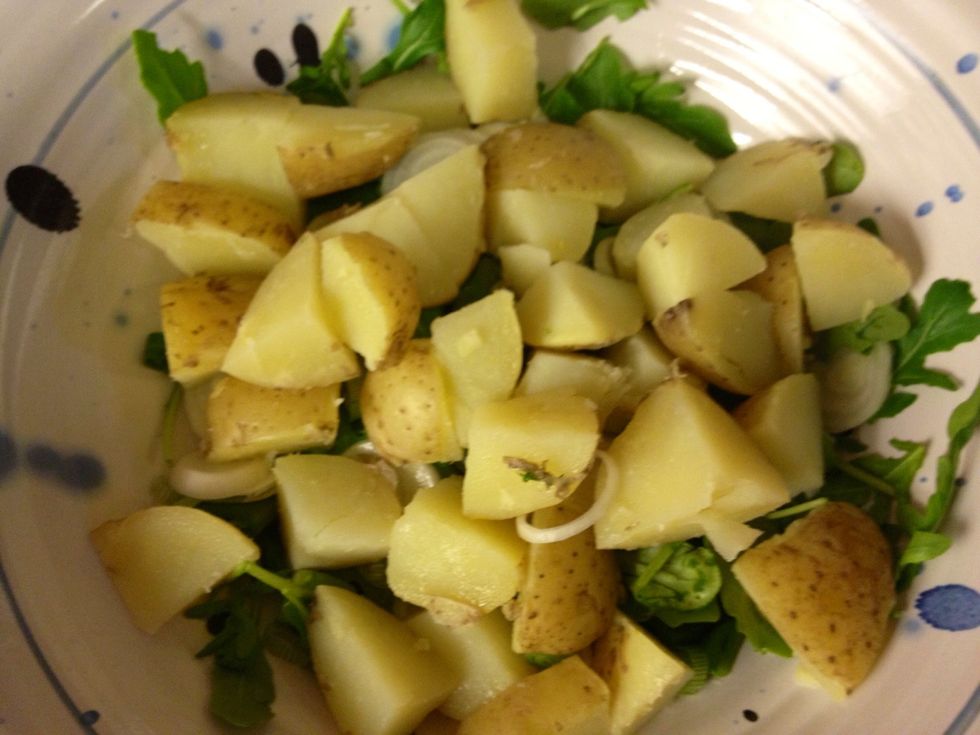 ...and add them to the big bowl.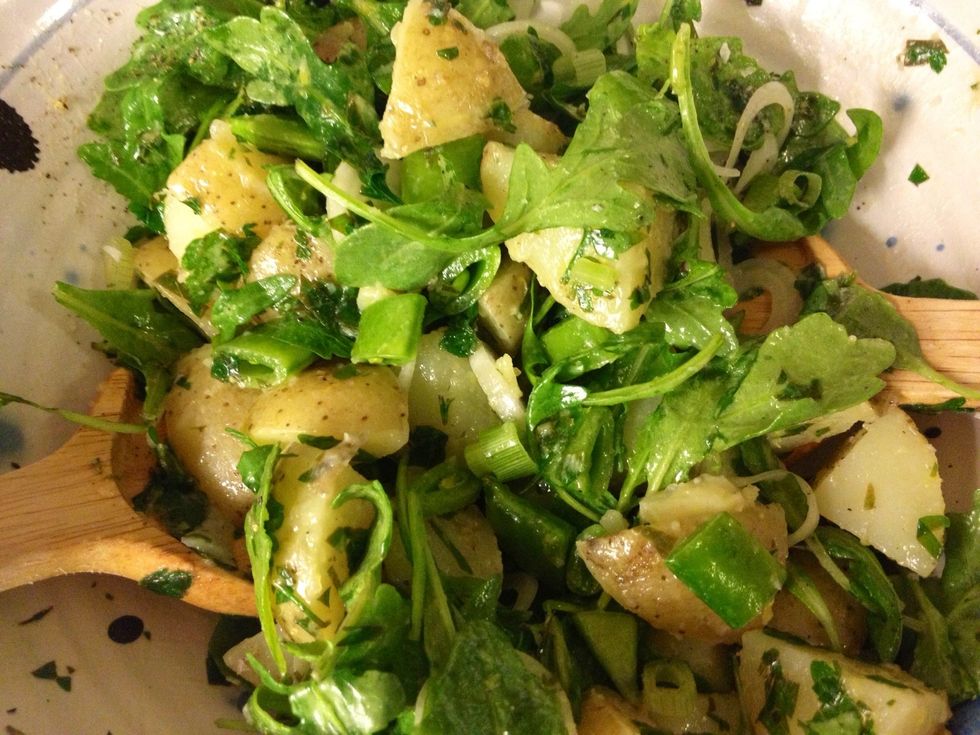 Pour the parsley/butter gremolata mix on top and gently stir.
We served it with grilled fresh salsiccia, grilled chili marknated halloumi and semi-grilled tomatoes. A super nice meal!
450.0g New potatoes
1.0 Garlic clove
100.0ml Flat parsley
1.0 Lemon
50.0g Butter
50.0g Parmesan
Rocket salad
Sugar snaps
Onions (whatever kind you like)
Karin Siöö
Lives in Sweden. Gets inspiration from trips, blogs & international students I meet at work.