An unique way to cook salmon by smoking fish on your stovetop with tea leaves!
122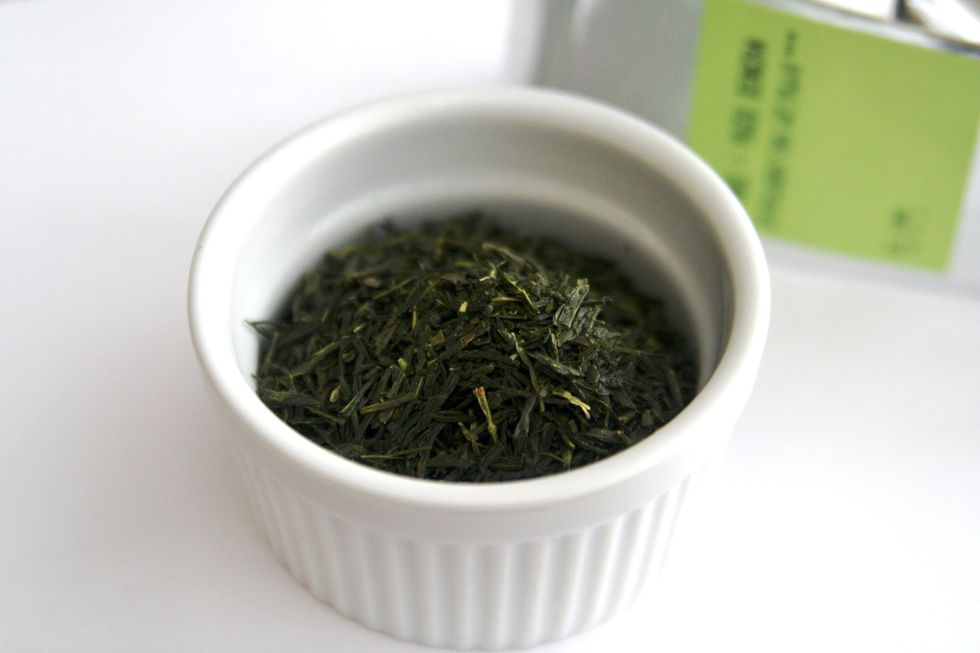 Any green tea leaves should work (I used yuzu sencha)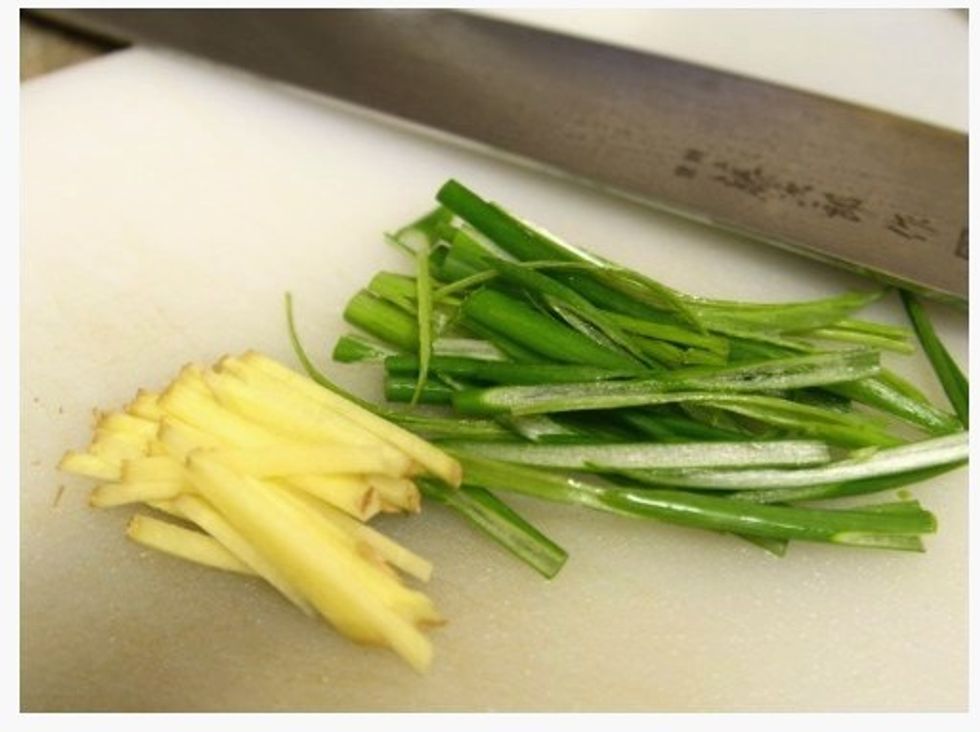 In a small saucepan, heat 1 tbsp oil and cook scallion and ginger until fragrant, about 1 minute. Add soy sauce and mirin and bring it to a boil. Remove from heat and set aside until ready to serve.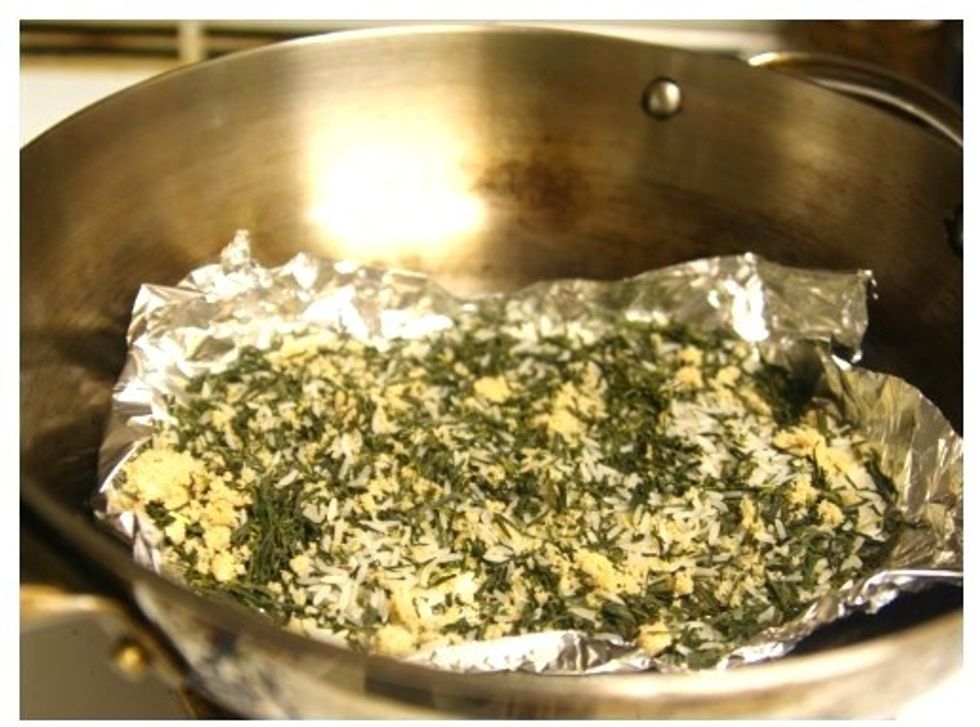 In a pan fitted with a lid, line the bottom with a piece of aluminum foil. Combine rice, tea leaves, and sugar in a bowl and distribute evenly over aluminum foil. Fold up the edges slightly.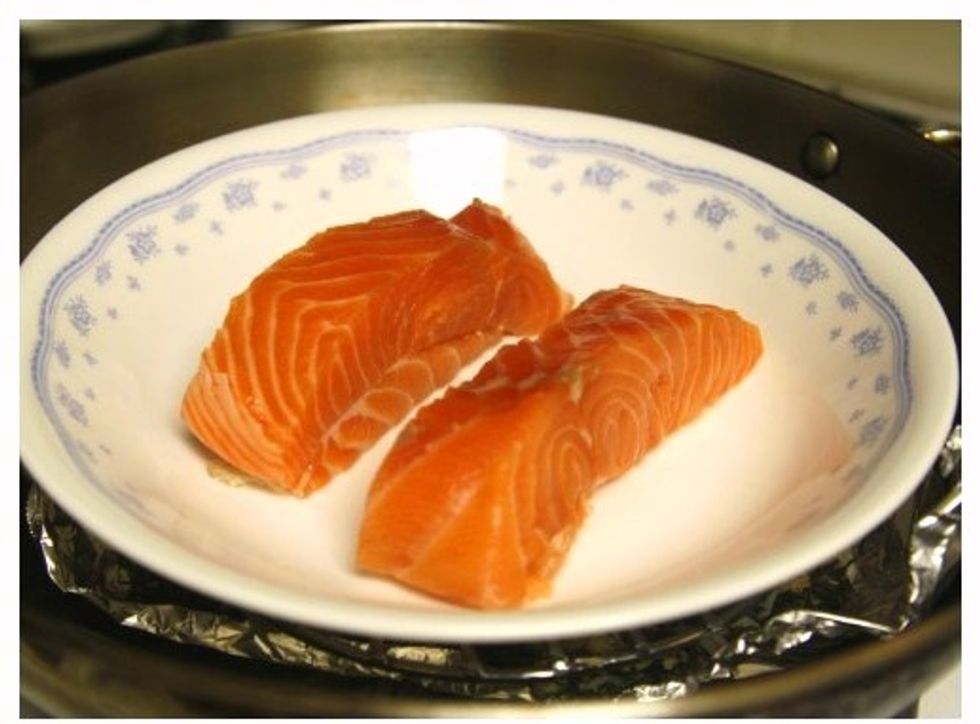 Brush both sides of fish with 2 tbsps oil and place in a heat-safe dish. Preheat pan over high heat until the tea mixture begins to smoke. Set the dish on top of a rack over the tea mixture.
Cover the pan and allow fish to smoke for 8 to 10 minutes, without turning, until the fish is just cooked through. Salmon should be brownish pink and medium rare. Serve with ginger scallion sauce.
1.0Tbsp vegetable oil
2.0Tbsp green scallion, green part only, julienned
1.0Tbsp fresh ginger, julienned
1/4c low sodium soy sauce
1.0Tbsp mirin
2.0tsp vegetable oil
1.0lb salmon fillets, skinless, center cut
1/4c long-grain rice
1/4c green tea leaves
2.0Tbsp brown sugar
Karen Lee
Food blogger, cook, baker, lawyer by trade, adventure seeker at all times. Always hungry for more!