I know it's so easy to make a cake with a box of cake mix. But that's always too sweet plus we need organic sugar and flour. So I decided to make my own cake roll from scratch.
3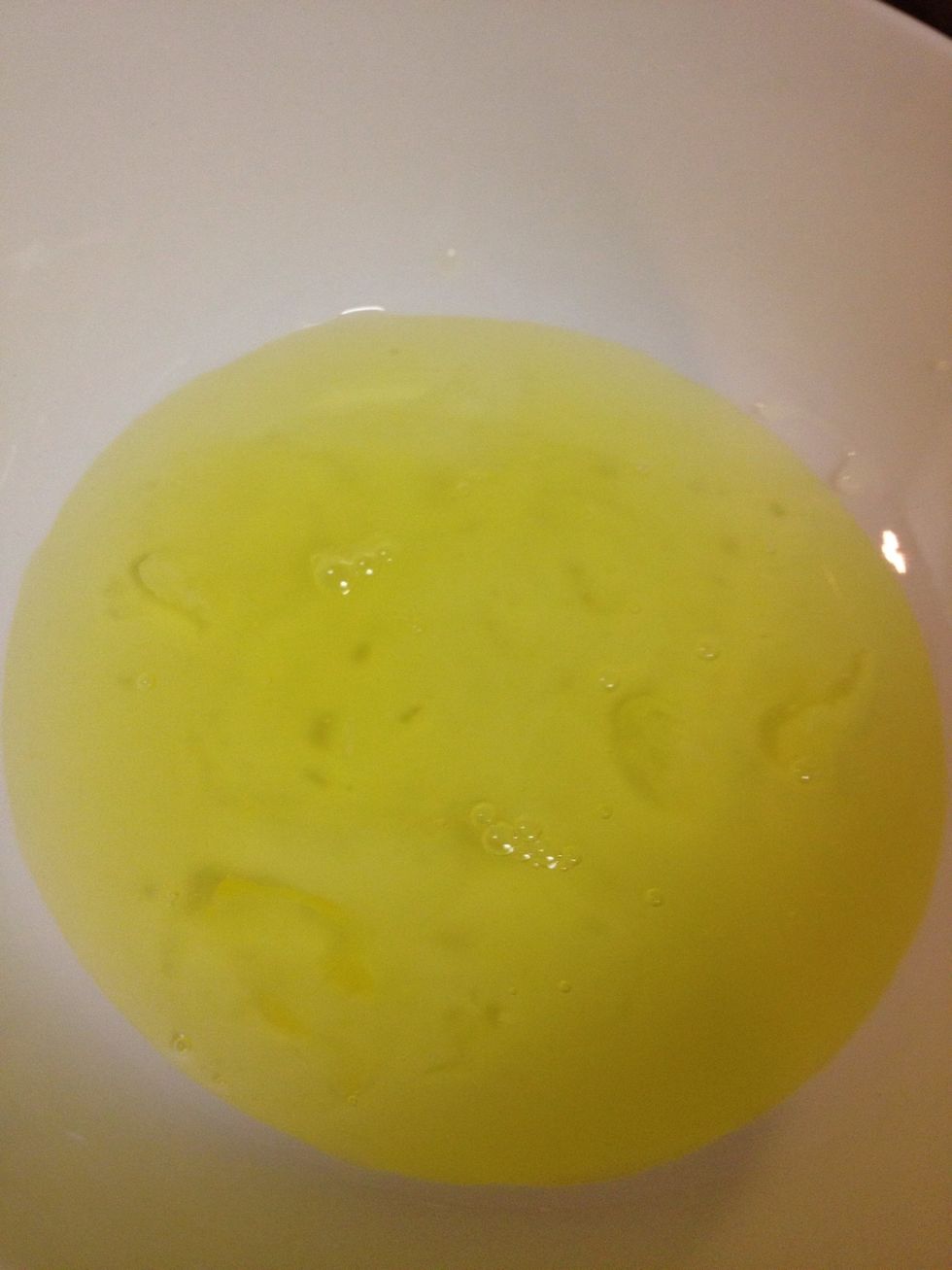 Purchase organic fresh eggs if you can. Separate the egg yolks and egg whites and put into separate bowls.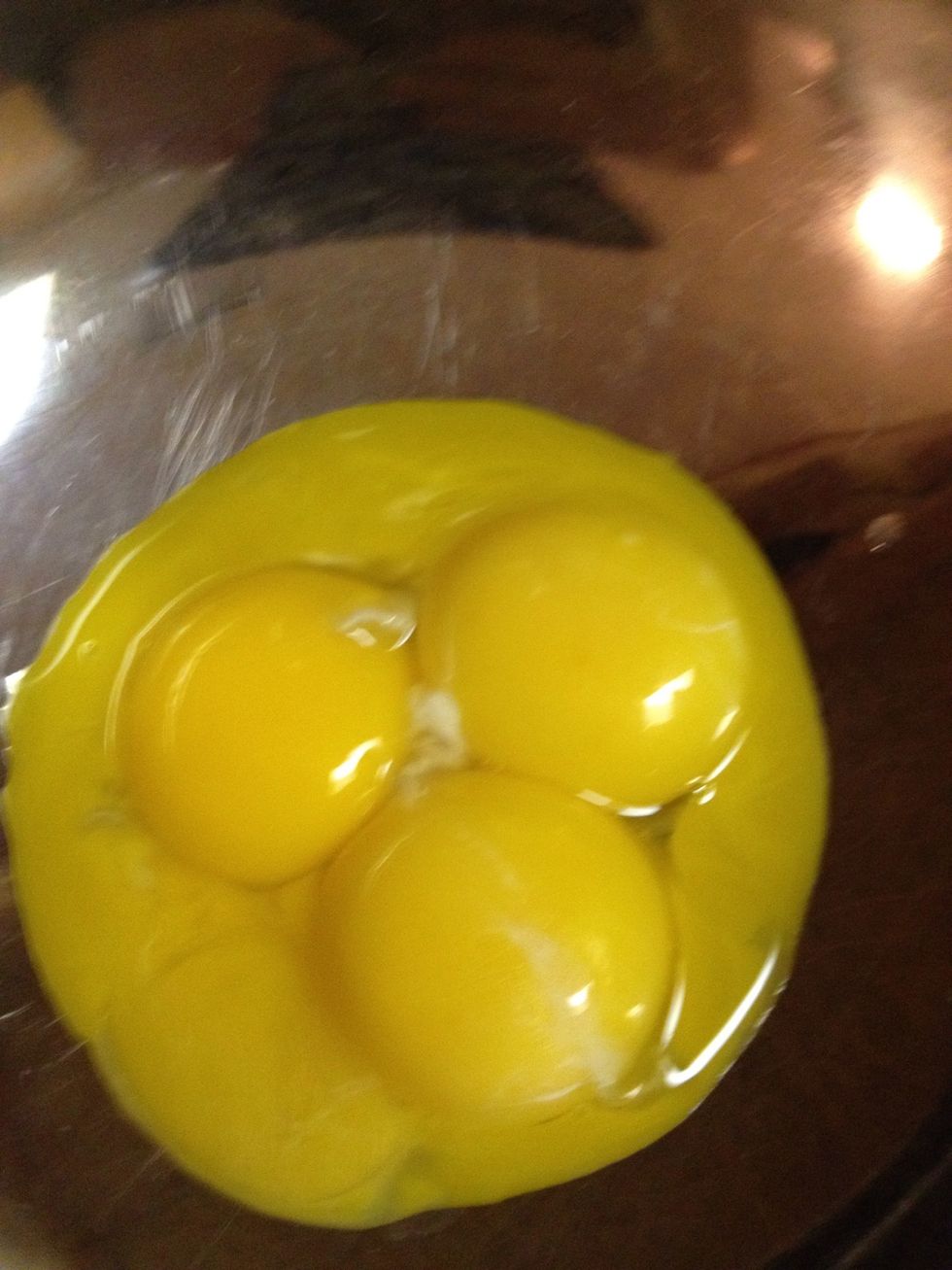 You might want to freeze the yolks while you are working on the whites.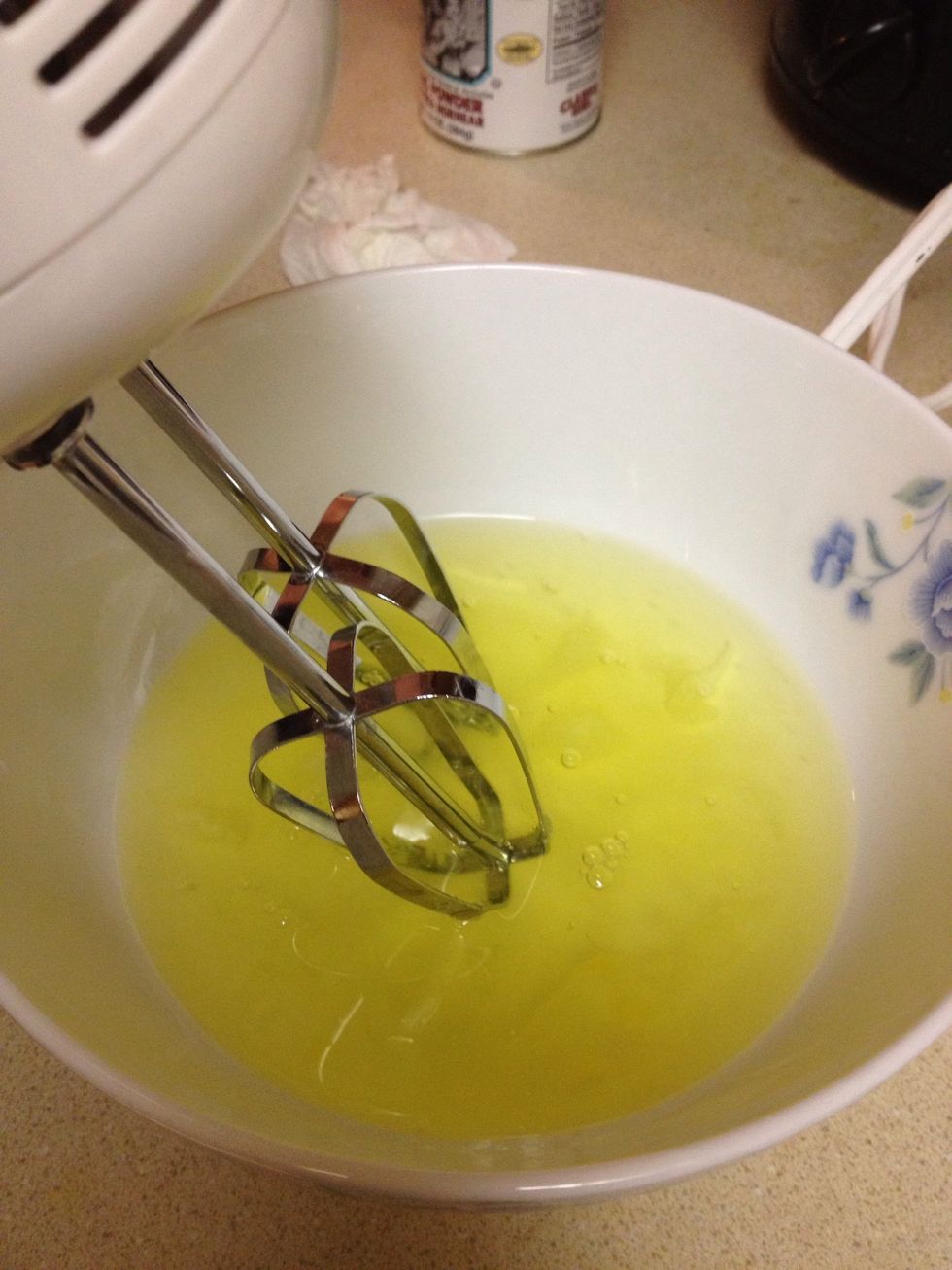 It's better to use a electric mixer since we need to beat the egg whites into firm peaks. The bowl and the beater should be absolutely clean, since even a little oil or yolk will interfere seriously.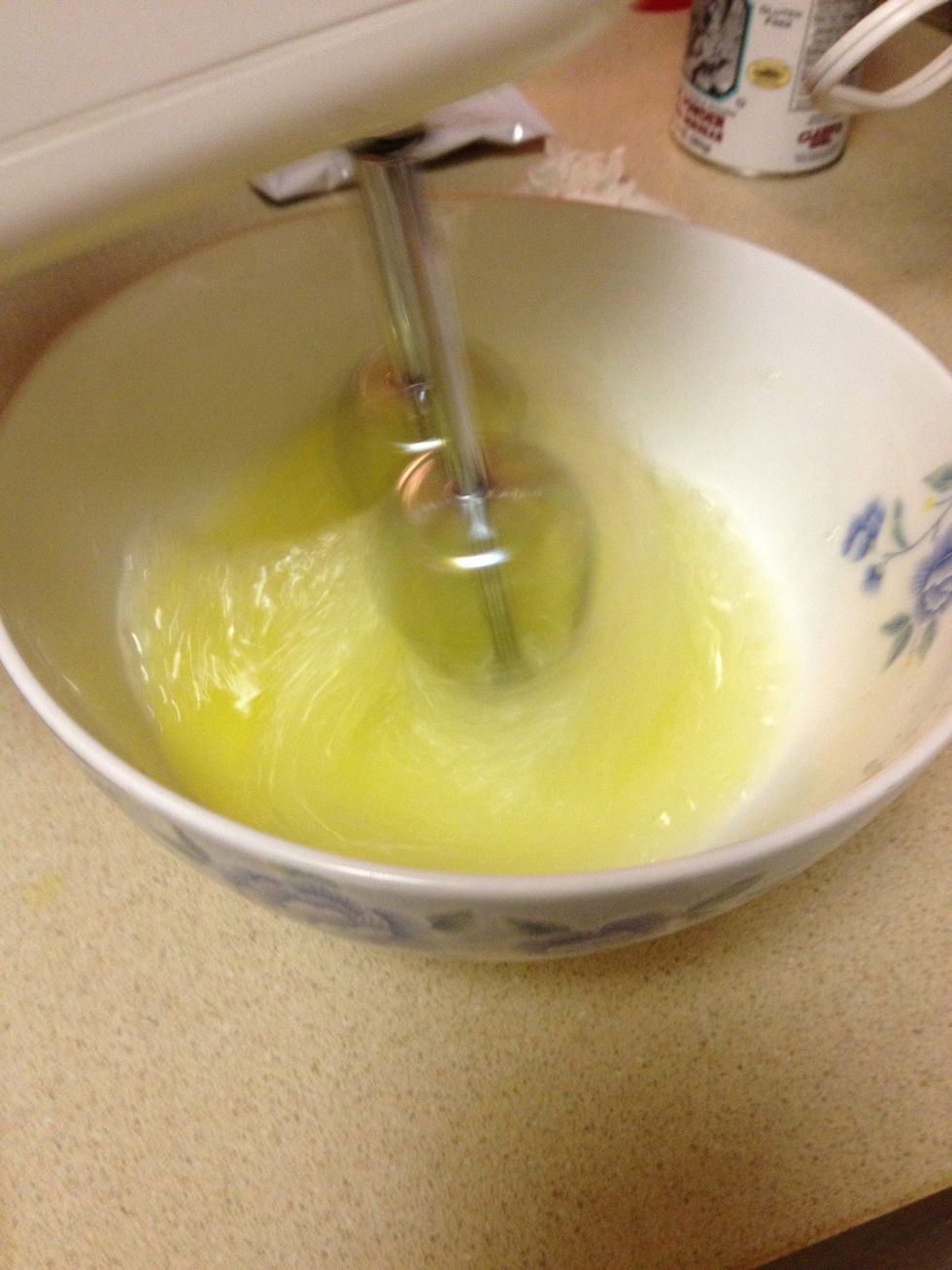 Add 1/2 teaspoon vinegar to the whites and beat in room temperature. The vinegar can help firm up the proteins. One or two drops of lemon juice will also work too, while some ppl use cream of tartar.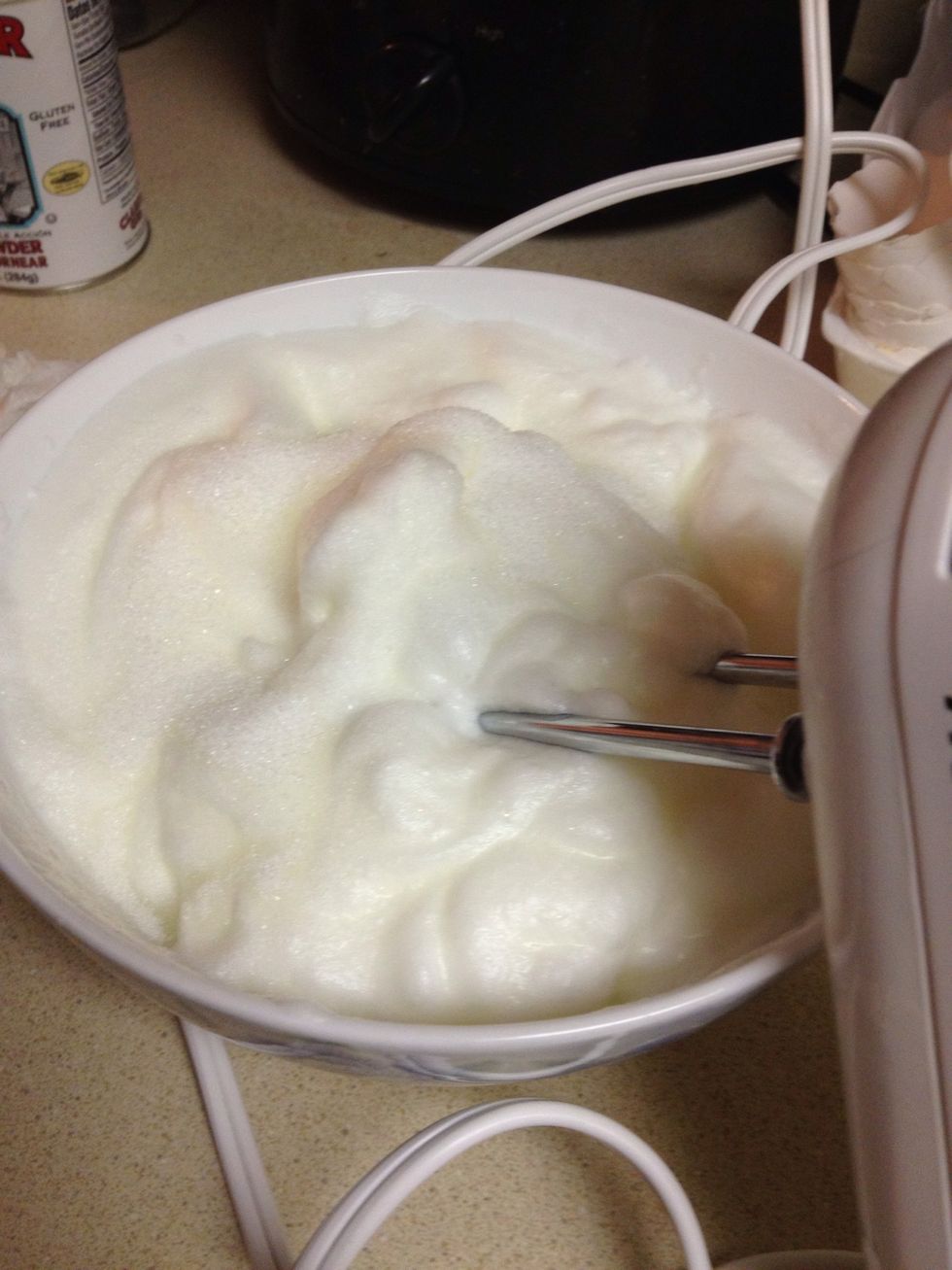 Blend 3 tablespoon organic sugar with the whipped egg whites.
Clean the electric mixer. Mix the other 3 tablespoon sugar with the egg yolks.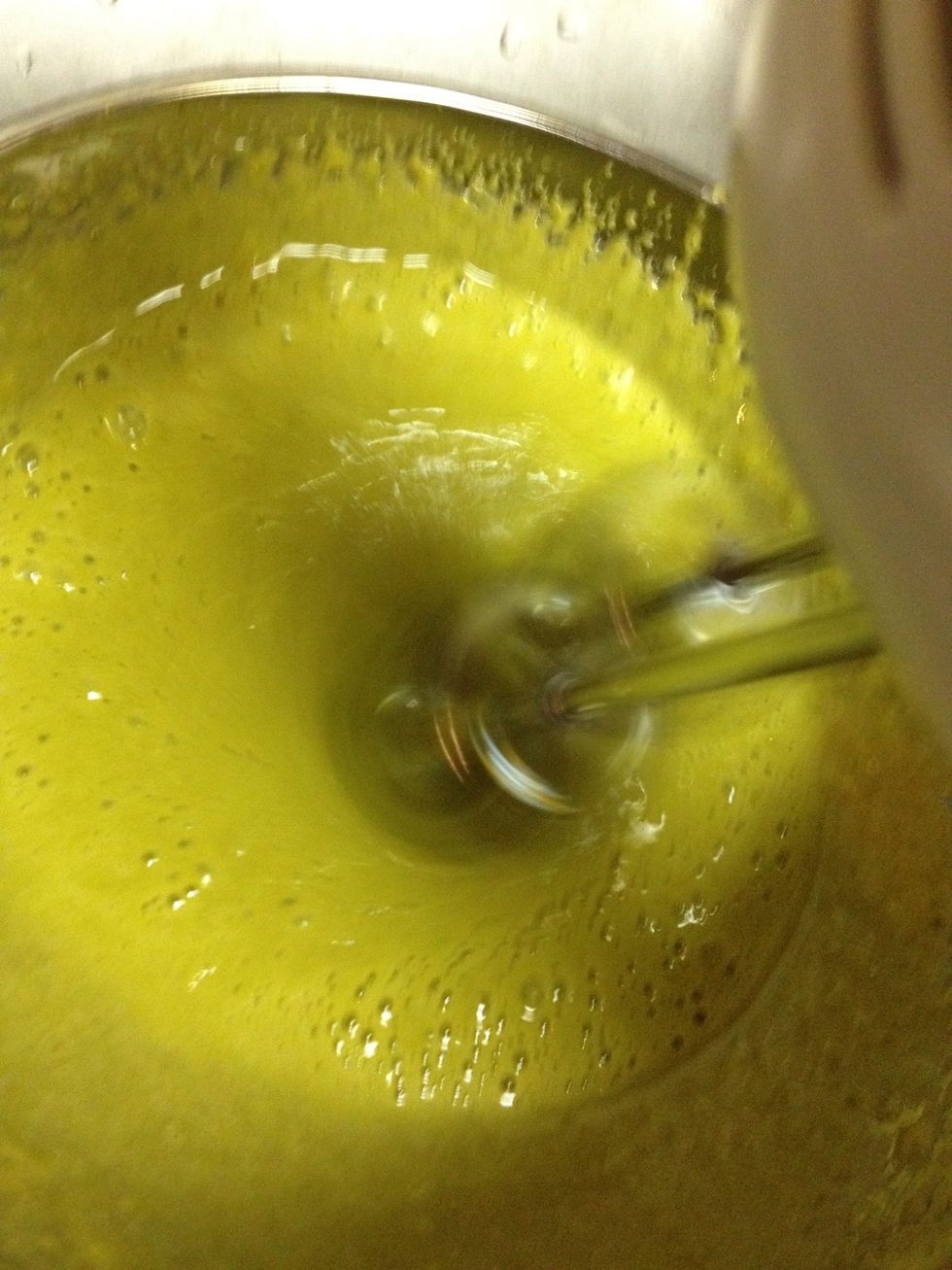 Add to the egg yolks 3 tablespoon oil, 2 1/2 tablespoon drinking water and 20 g green tea powder.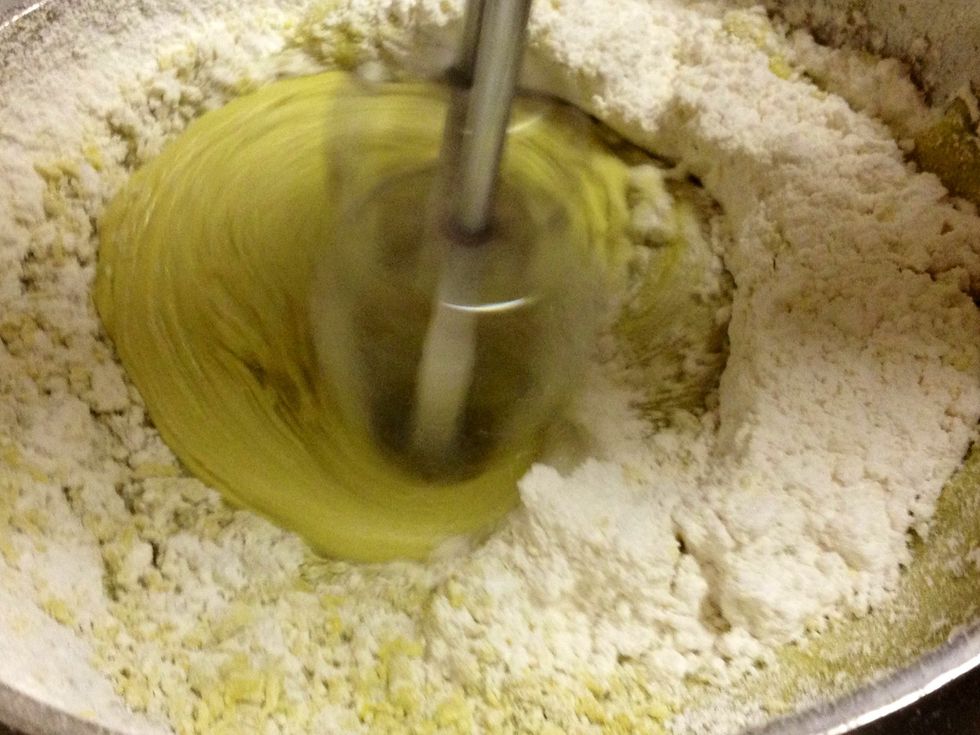 Mix 1/2 cup cake flour and 1/3 teaspoon baking powder with the egg yolks.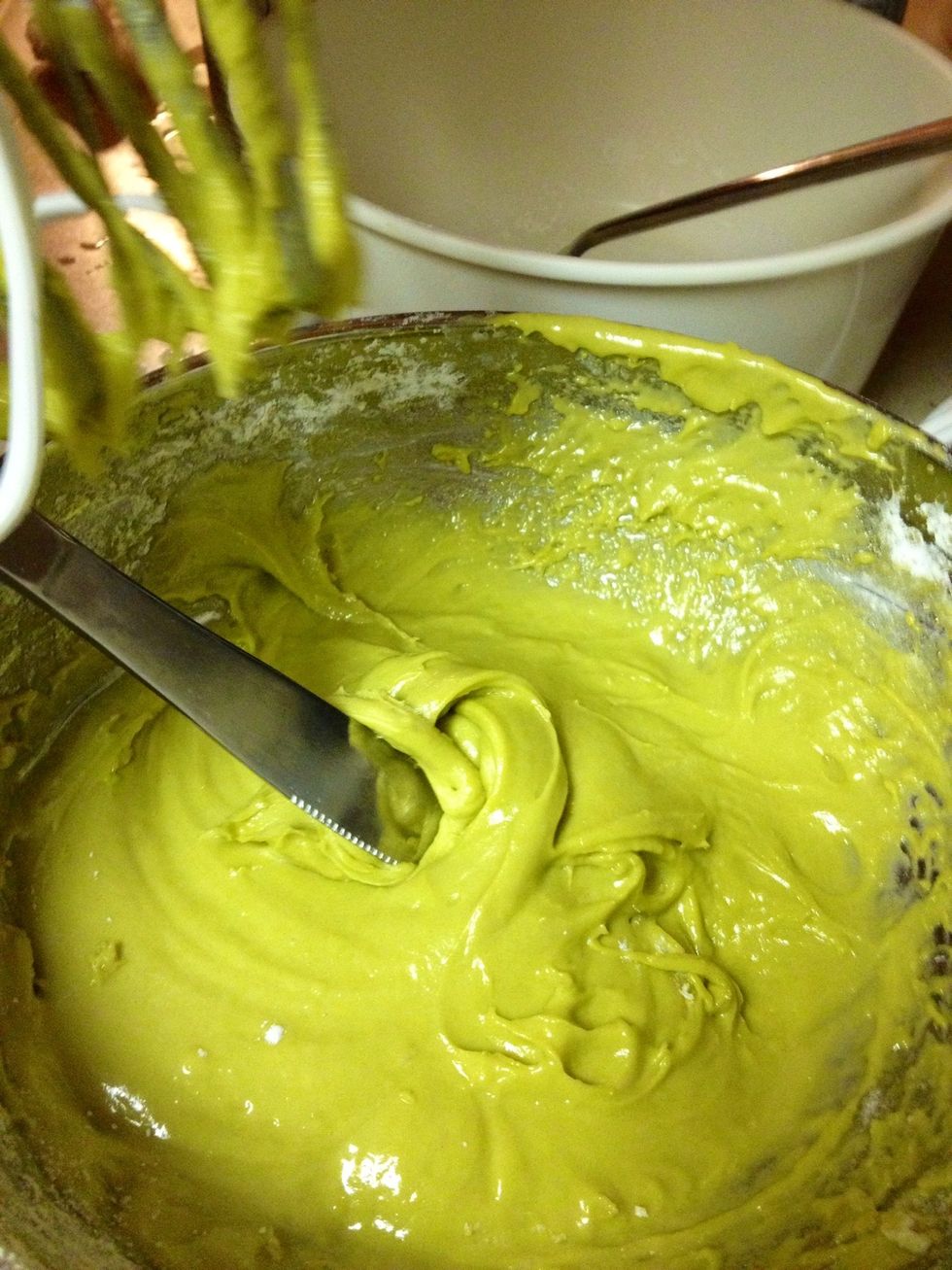 By now, we have one bowl of whipped egg whites and one bowl of egg yolks mixed with green tea powder and other ingredients.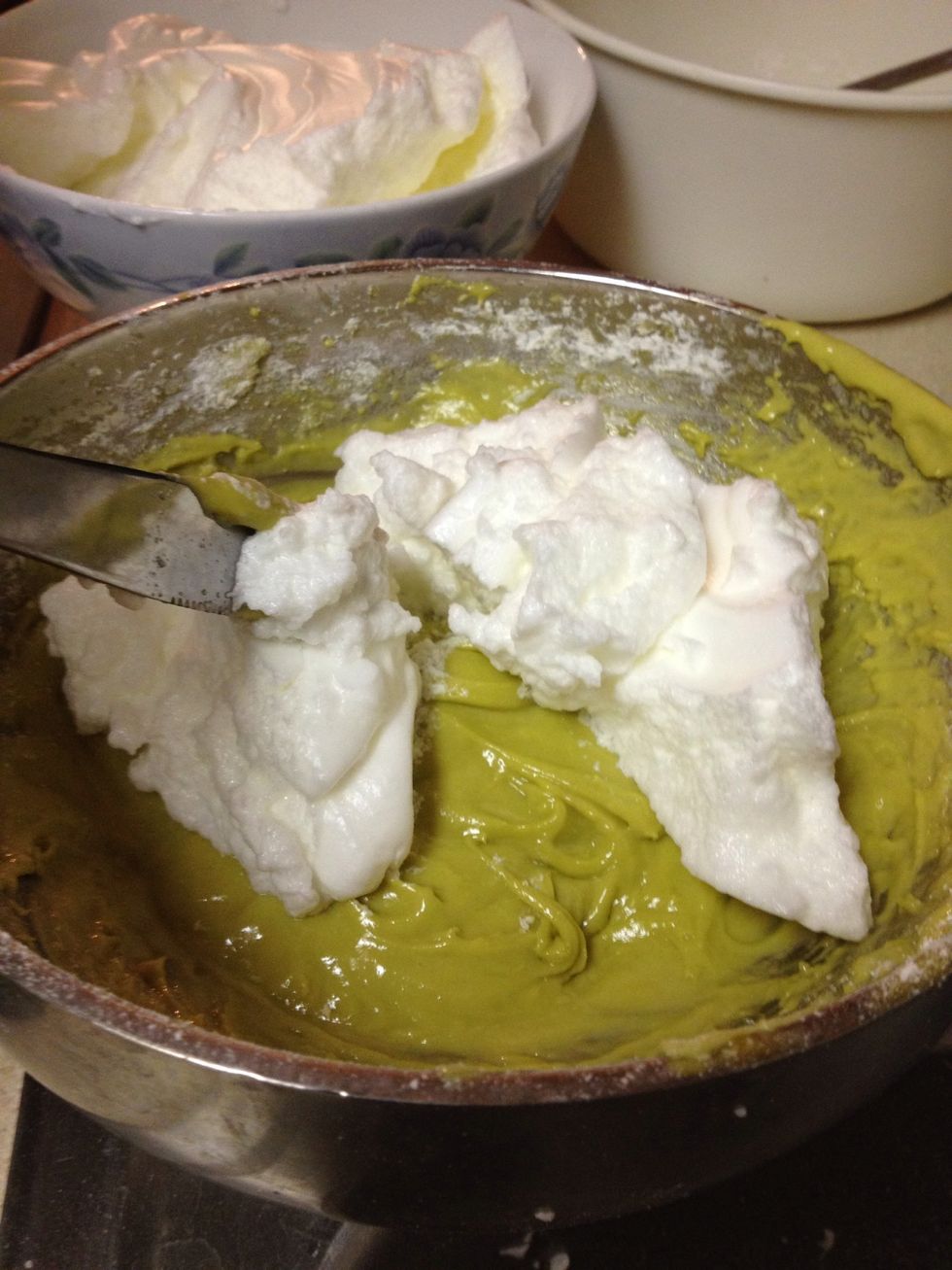 Get 1/3 of the whipped egg whites and mix it with the egg yolks.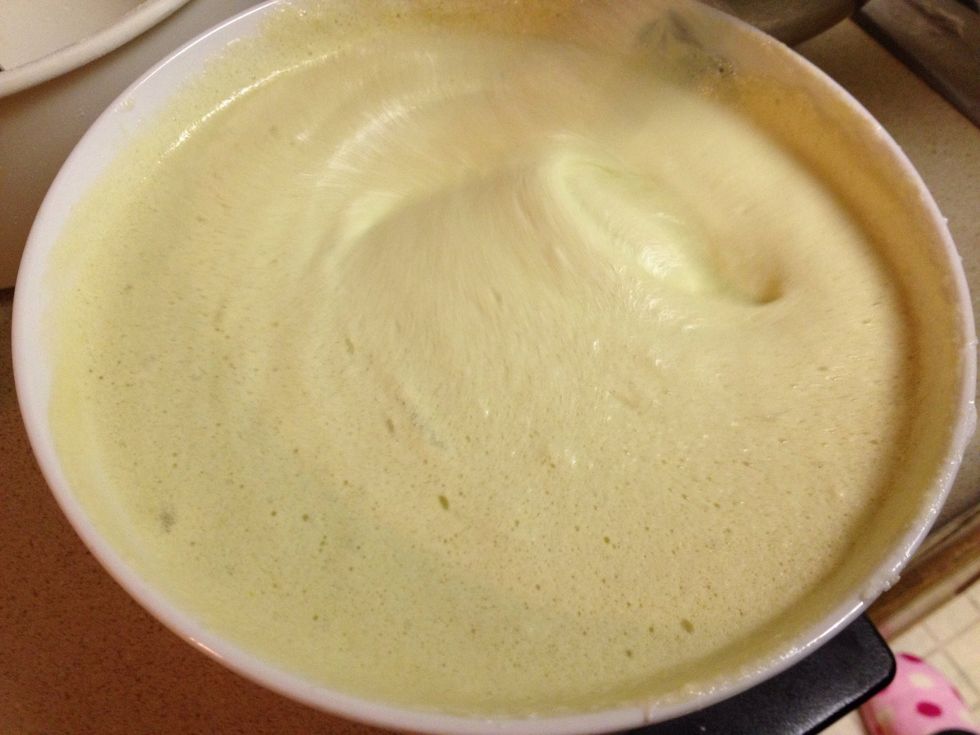 Mix the other 2/3 of the whipped egg whites.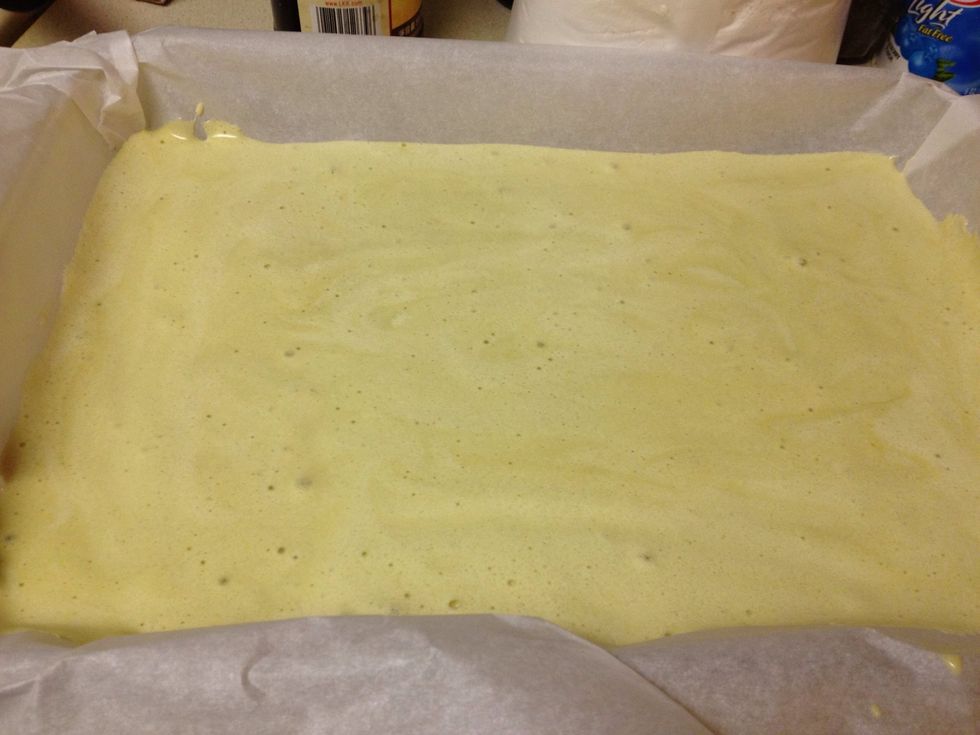 Preheat oven to 350F degrees. Cover the bottom of a standard jellyroll pan with waxed paper. Pour cake batter into pan and spread it out to cover the entire bottom in a thin but even layer of cake.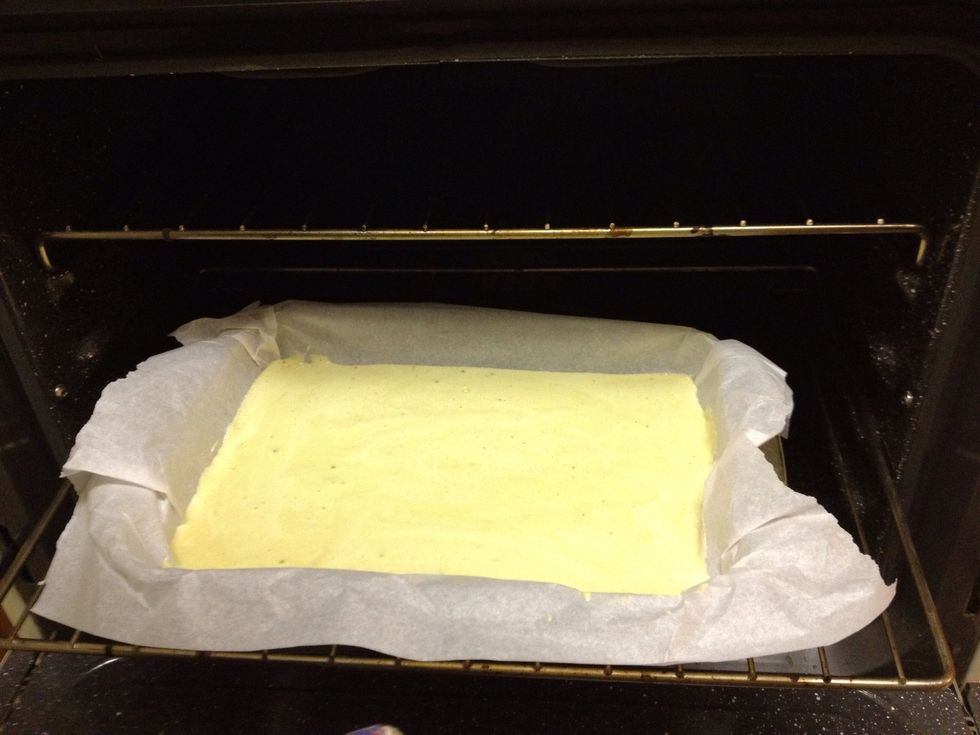 Bake at 350F degrees for 15-20 mins. Checking often to make sure it is not browning too much.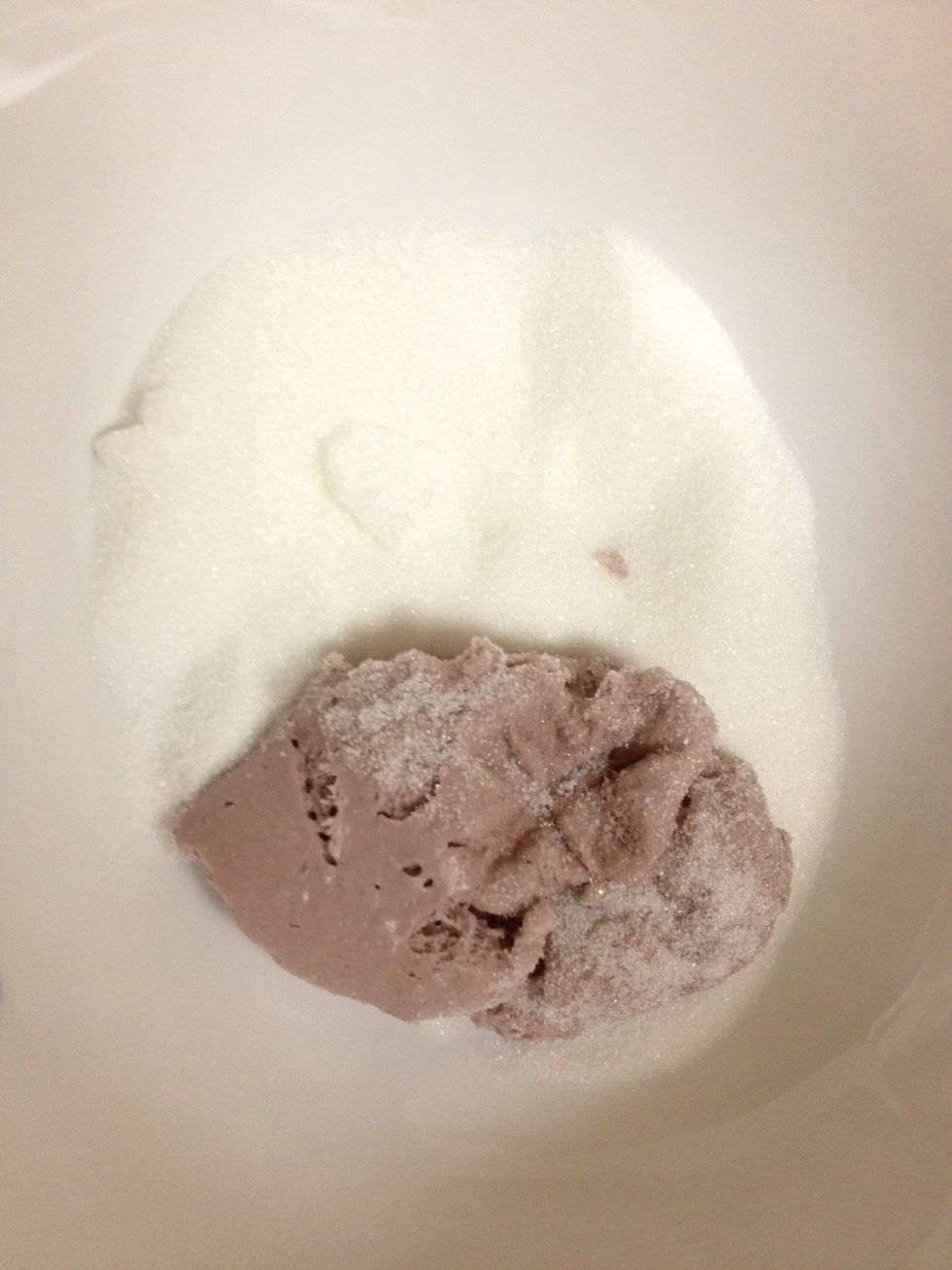 In the meanwhile, you can start prepare the cream. Place 1/4 cup cream cheese, 1/4 cup sugar and beat a little bit.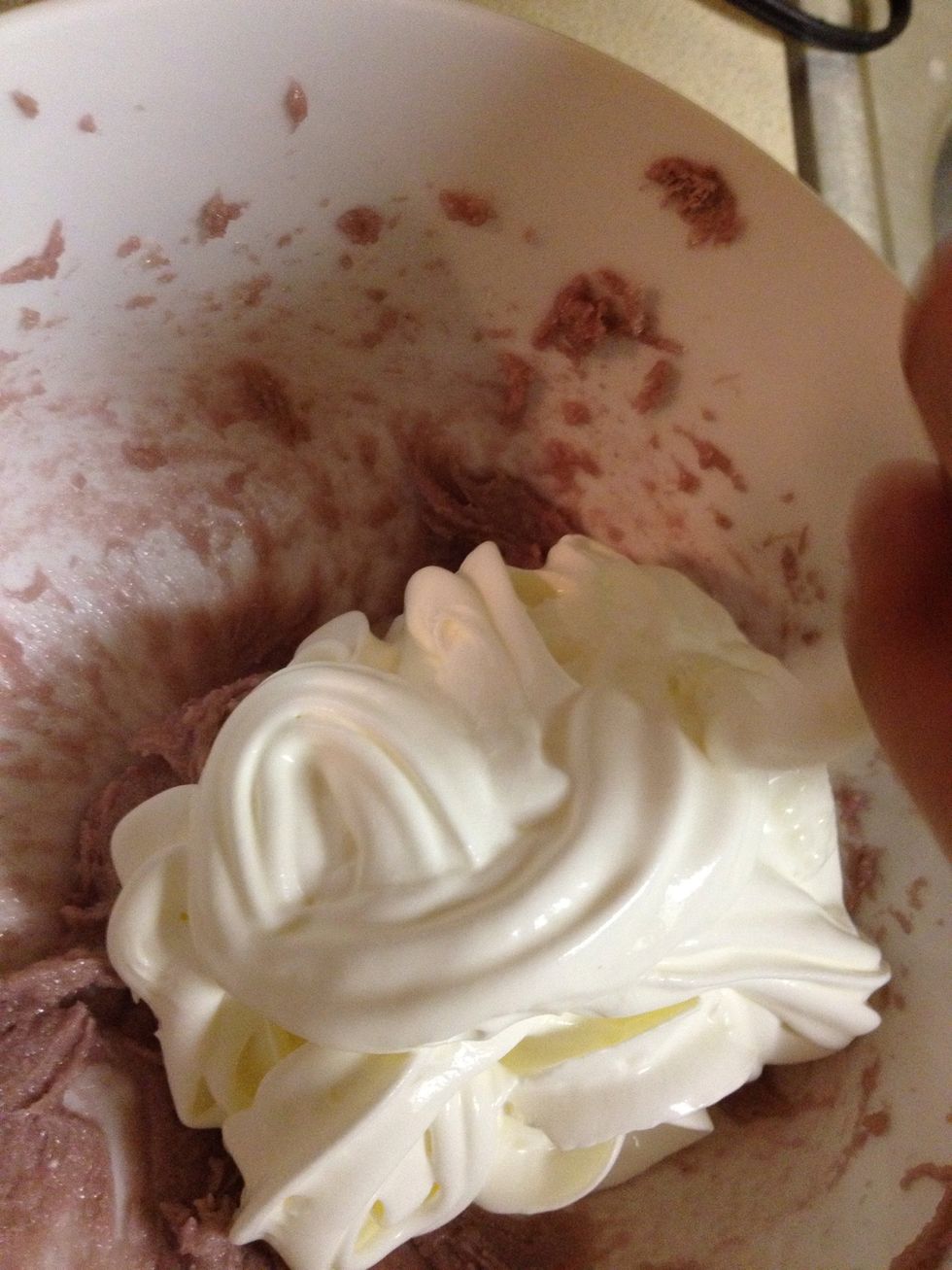 Add 1/3 cup liquid whipped cream and beat on high until very fluffy and creamy.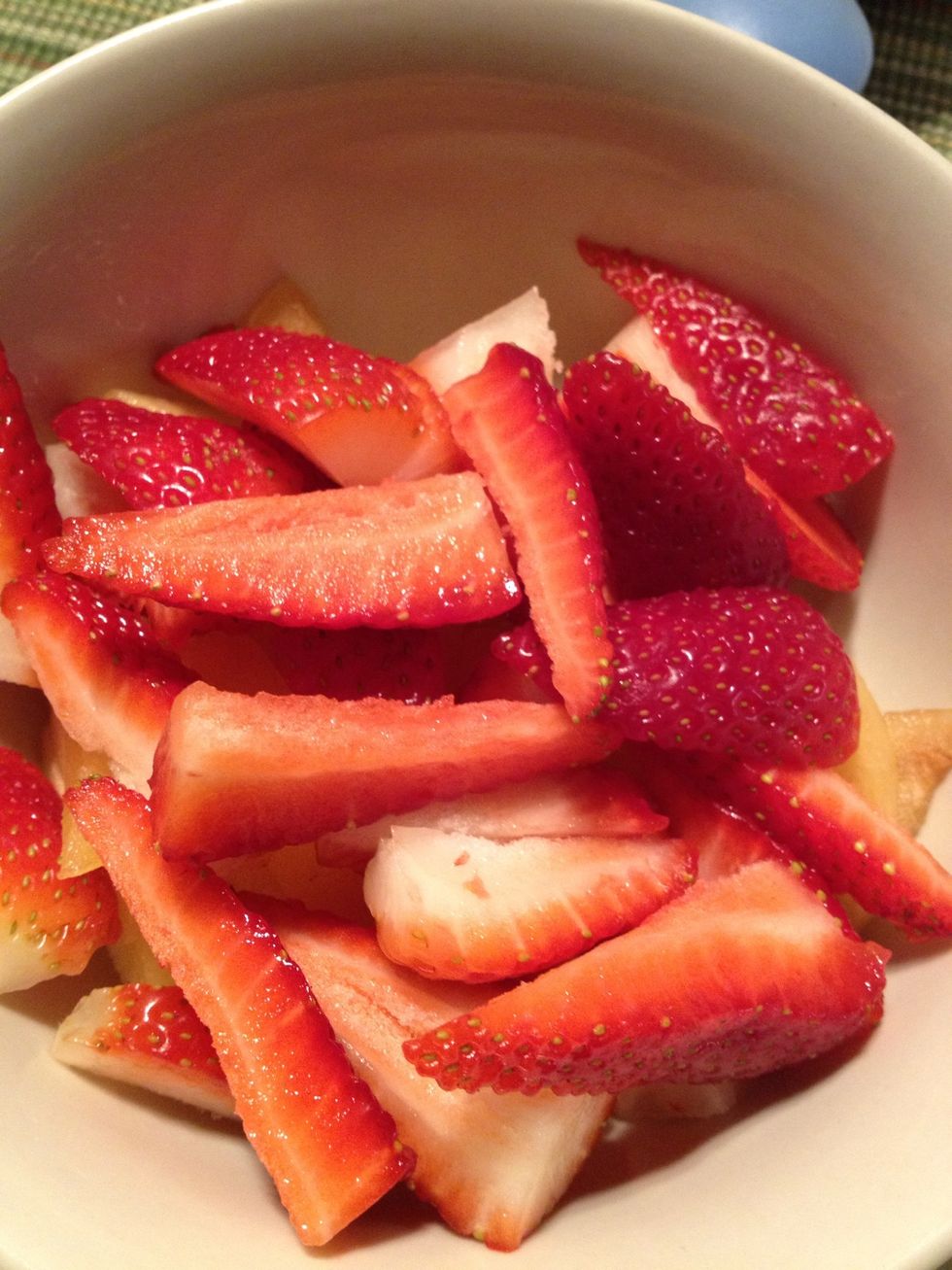 Cut the strawberries to small pieces. I also added some peaches.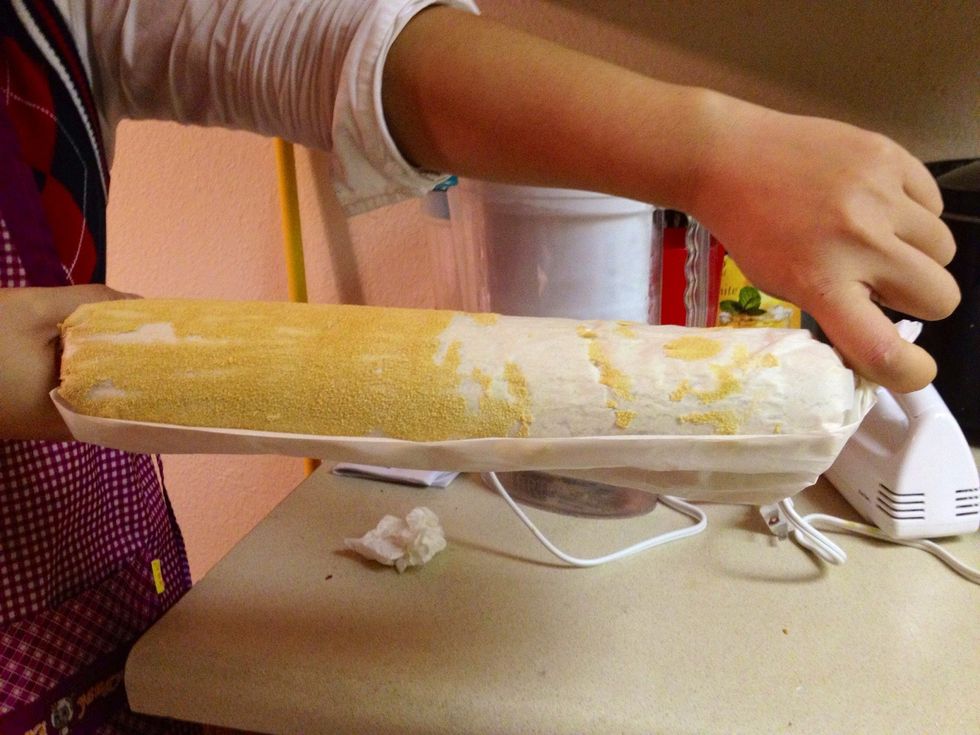 Remove the cake from pan onto towel and start with a short side of the cake, roll up the towel and the warm cake together into a spiral. Refrigerate for one hour.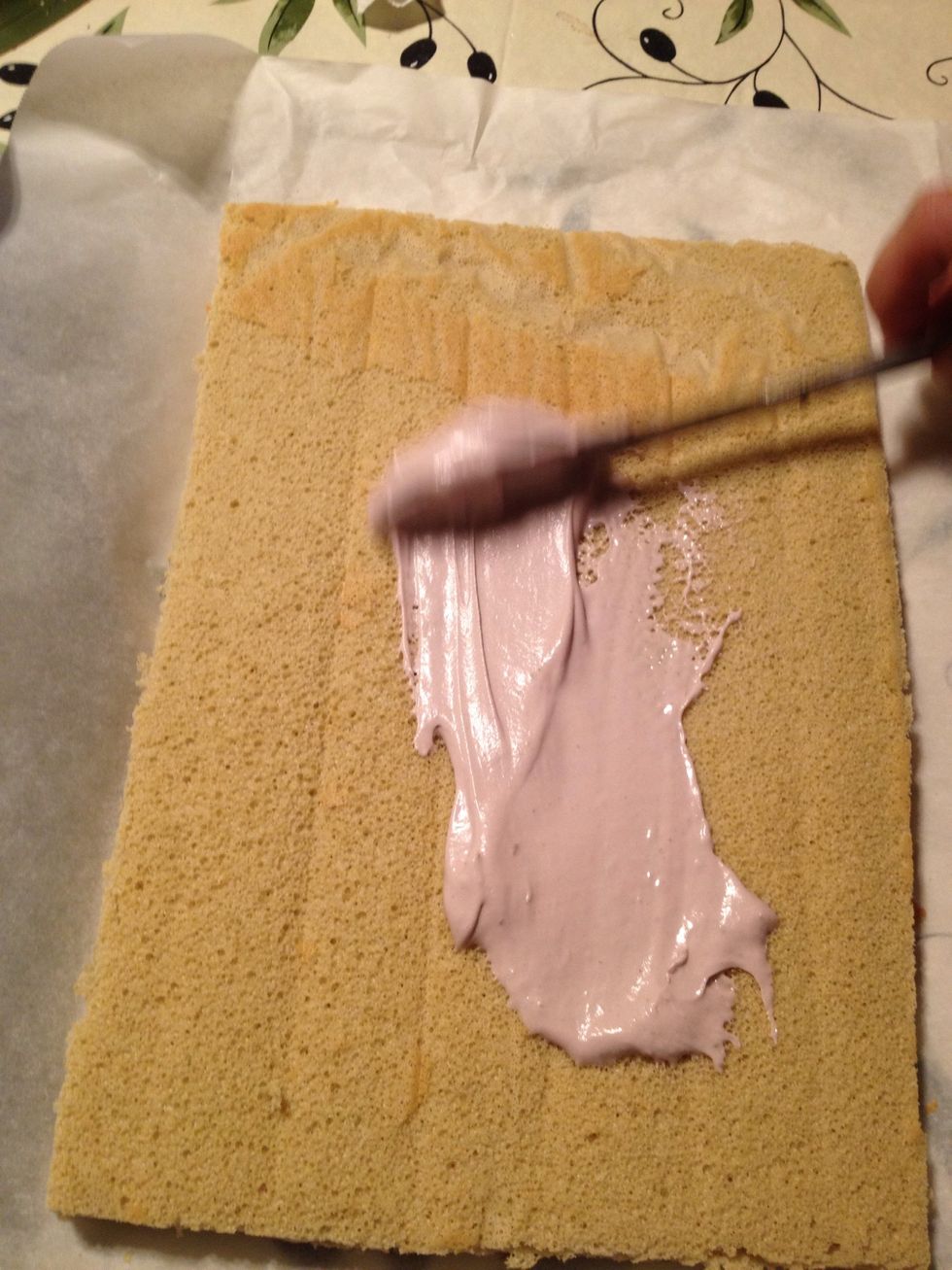 Unroll the cake and spread the filling over the top of the cake to within 1 inch of the edges.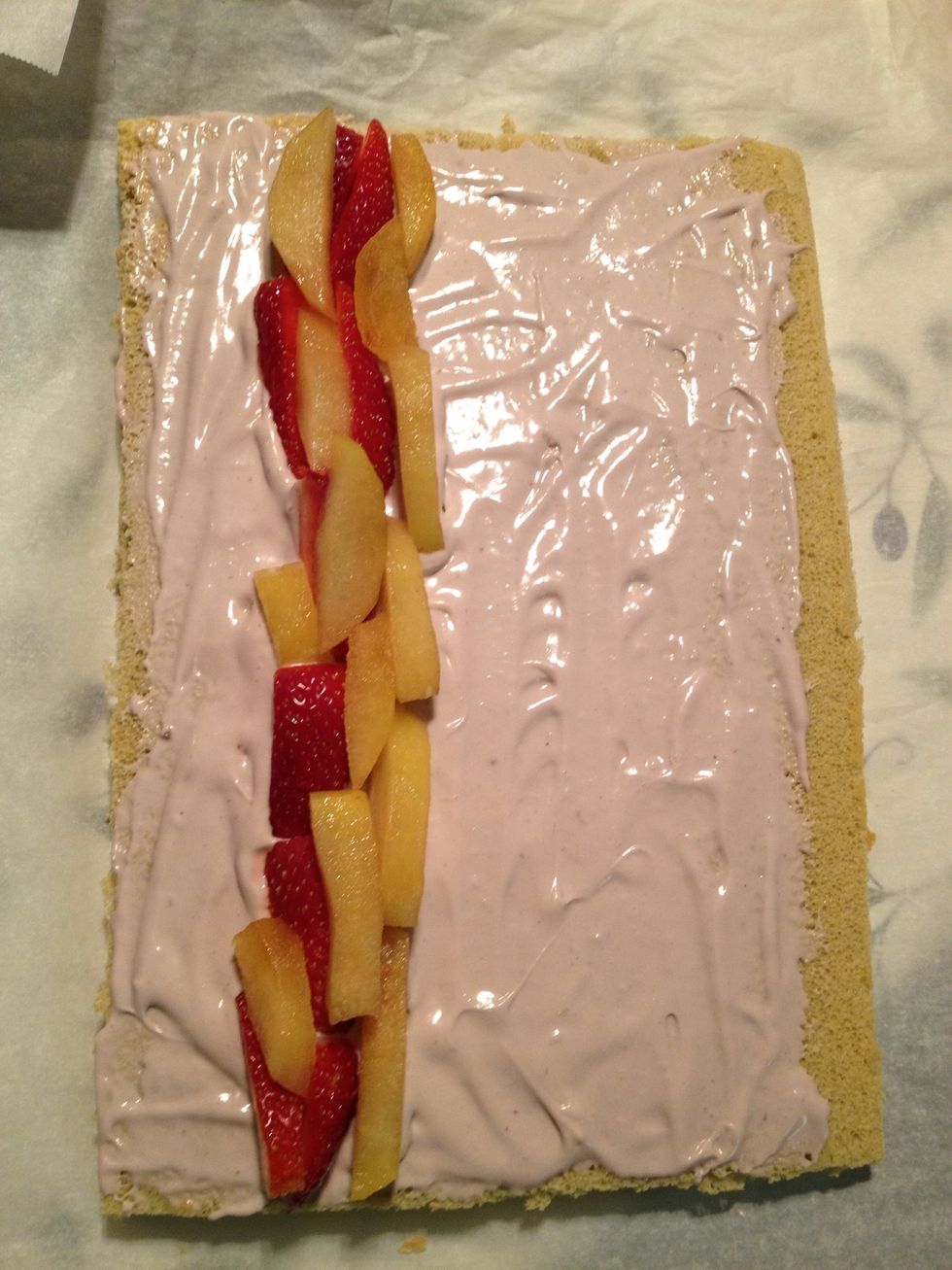 Place a row of fruits that you prepared. Reroll the cake and chill the cake roll in the refrigerator for a few hours.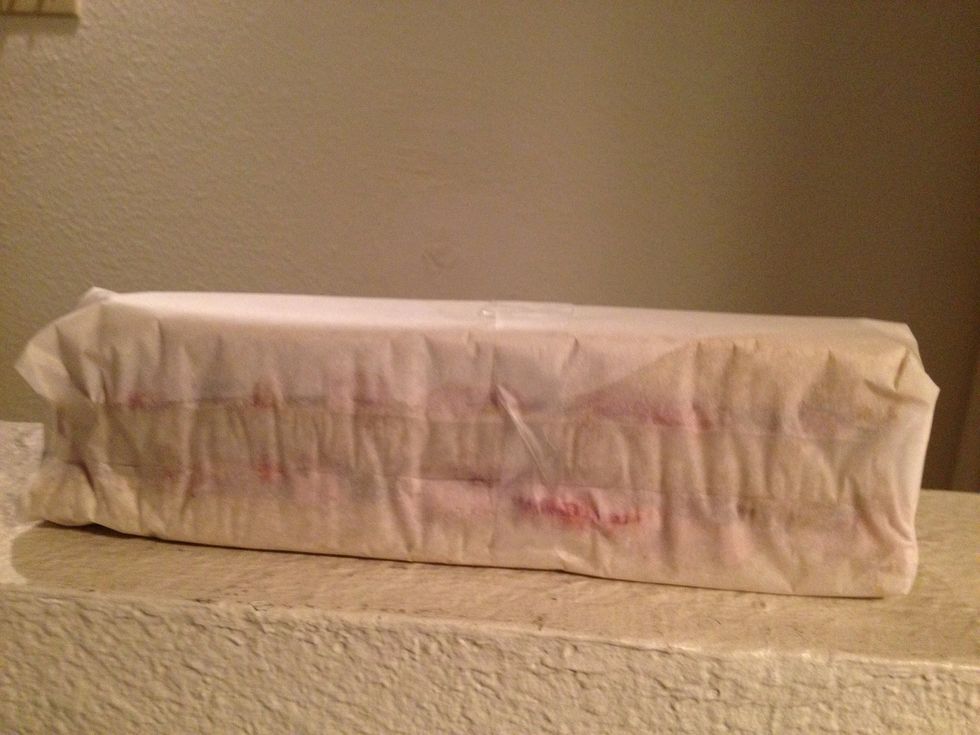 Instead of making it into a cake roll, you can make it to a layered cake, which would save you at least one hour of chilling.
Woohoo ! So yummy! Enjoy!
5.0 Eggs
1/2tsp Vinegar
6.0Tbsp Sugar
3.0Tbsp Oil
1/2Tbsp Water
20.0g Green tea powder
1/2c Cake flour
1/3tsp Baking powder
1/4c Cream cheese
1/3c Whipped cream
Strawberries
Other fruits