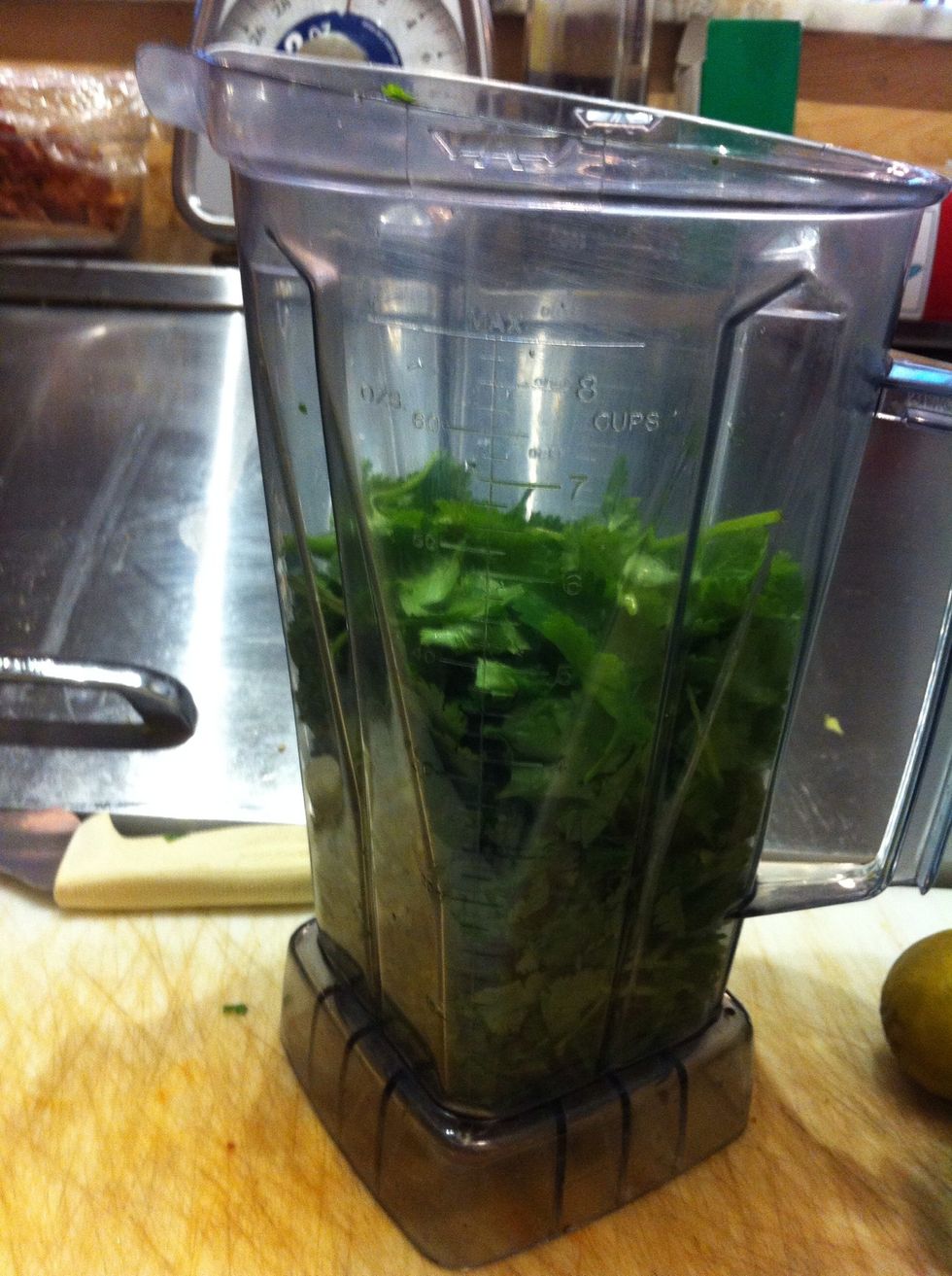 Add two bunches of cilantro into the vitamix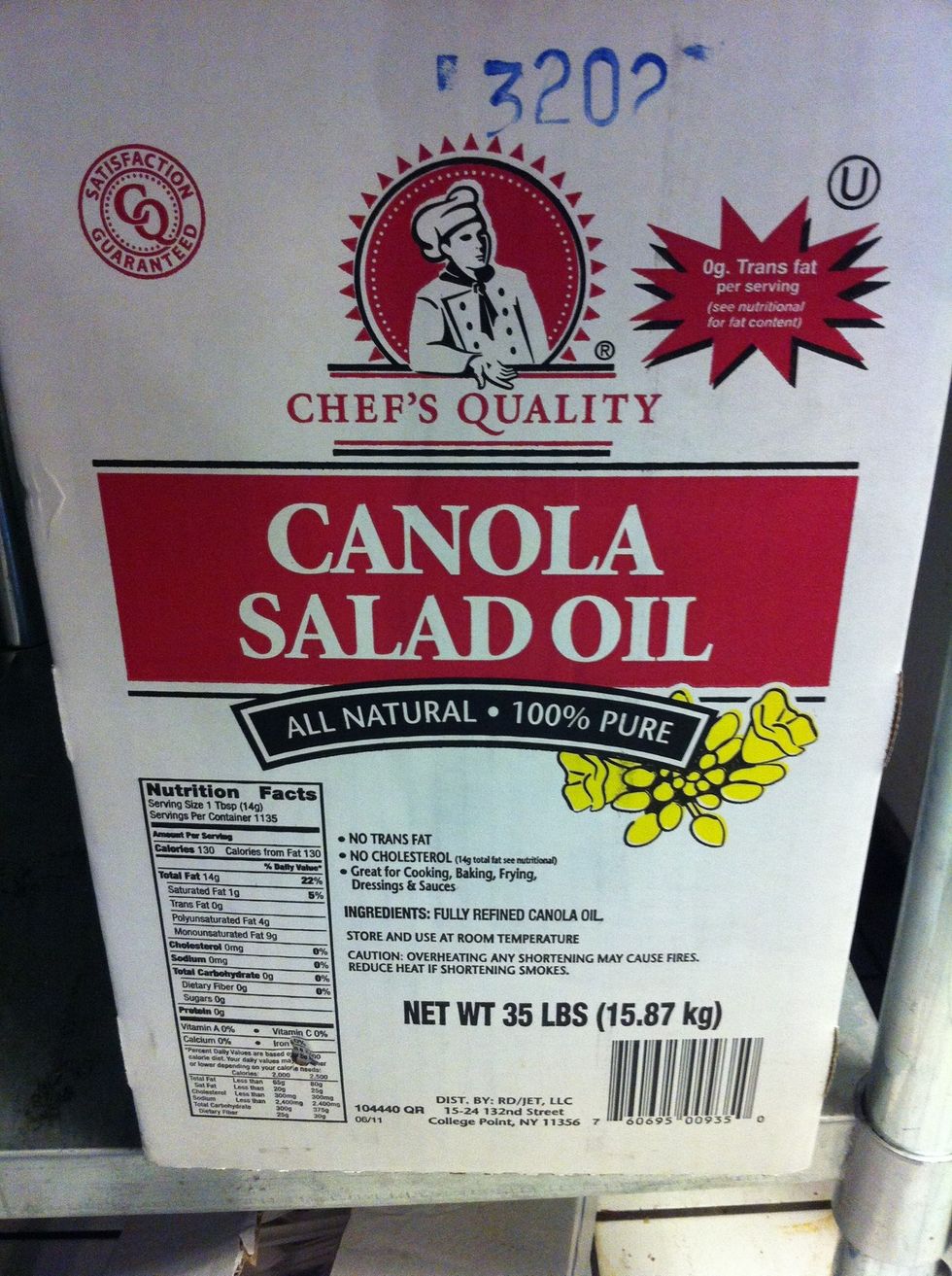 Eight cups of canola oil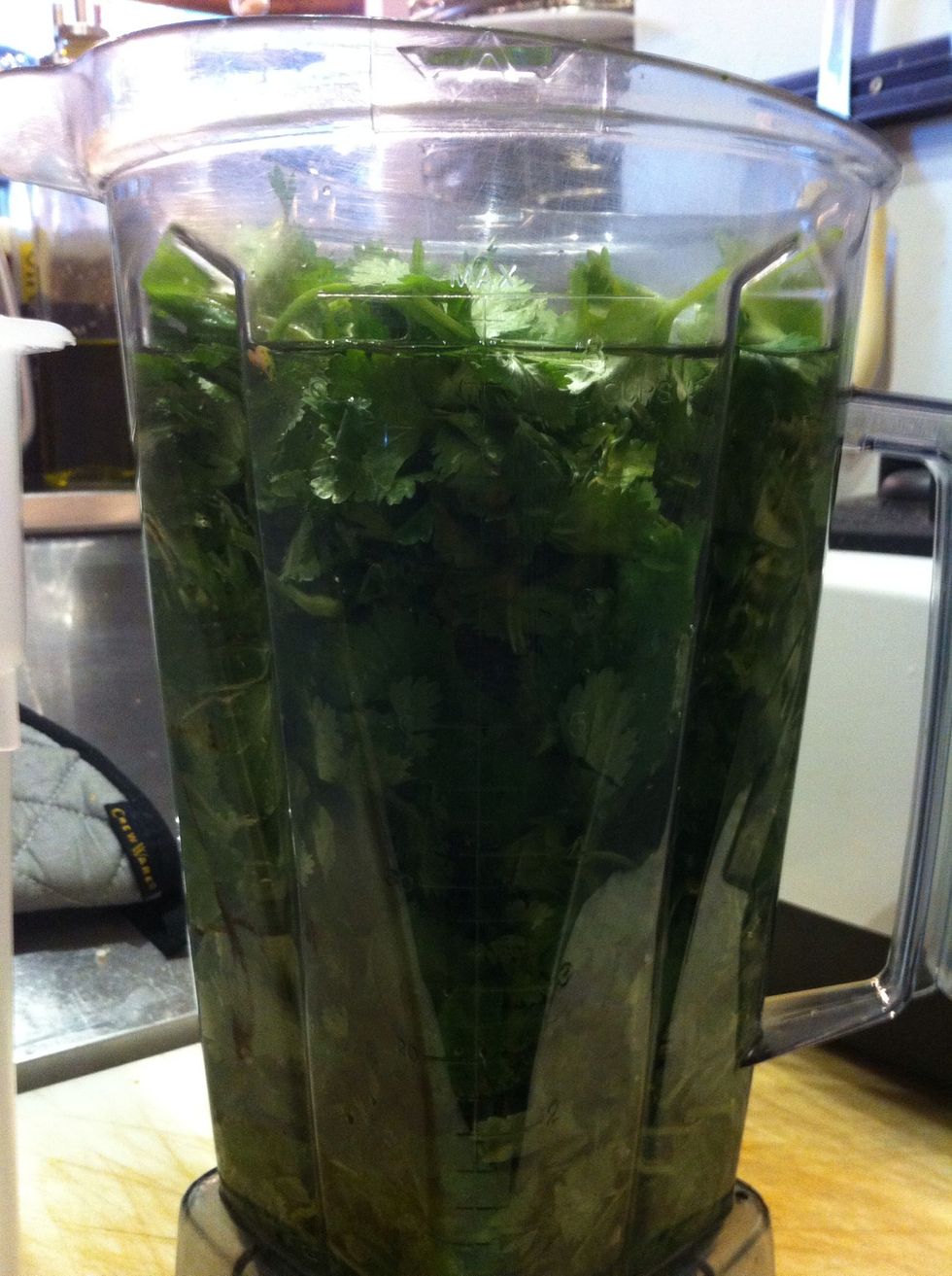 Add the oil to the cilantro in the blender.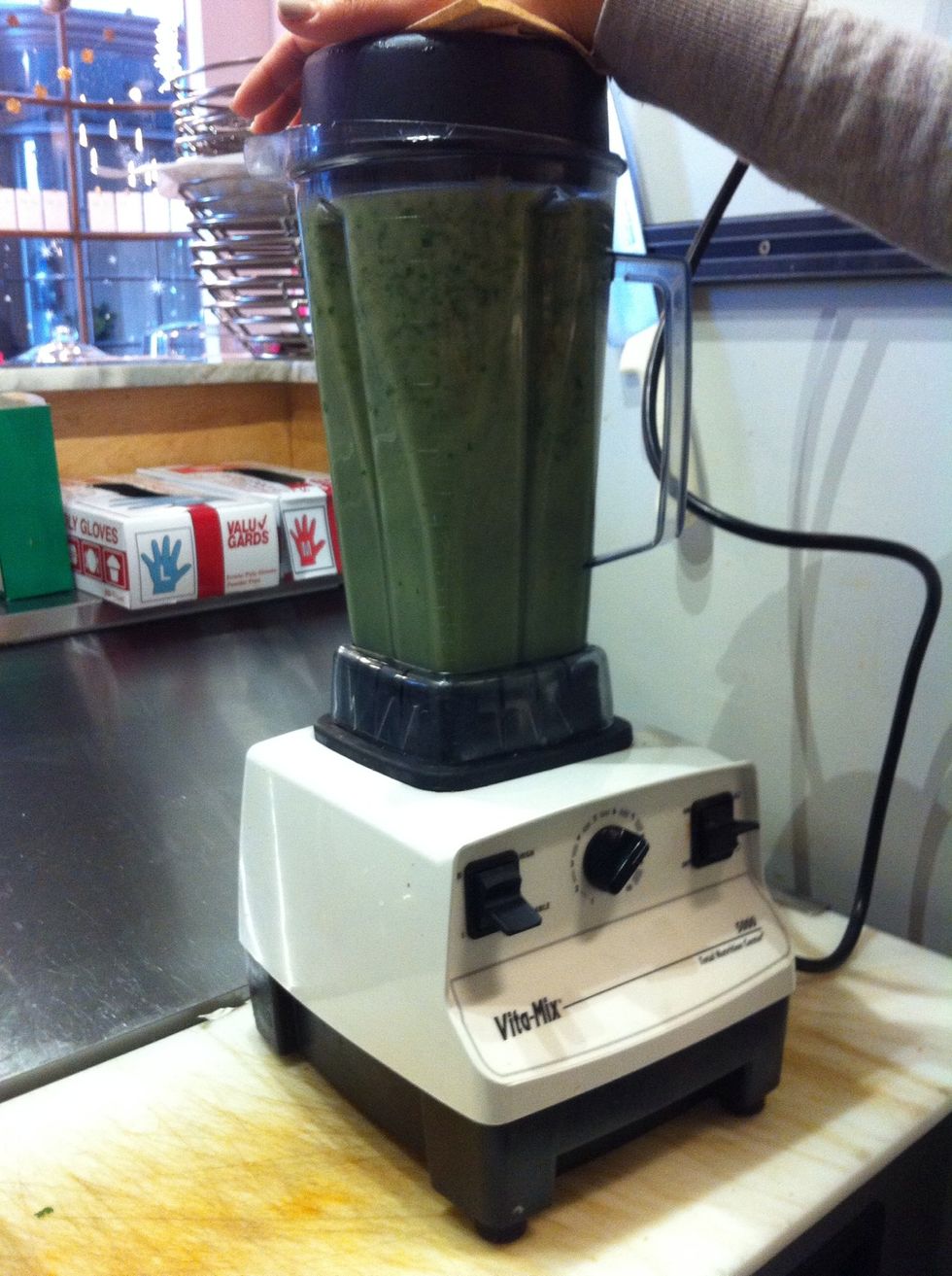 Blend until the cilantro is fine.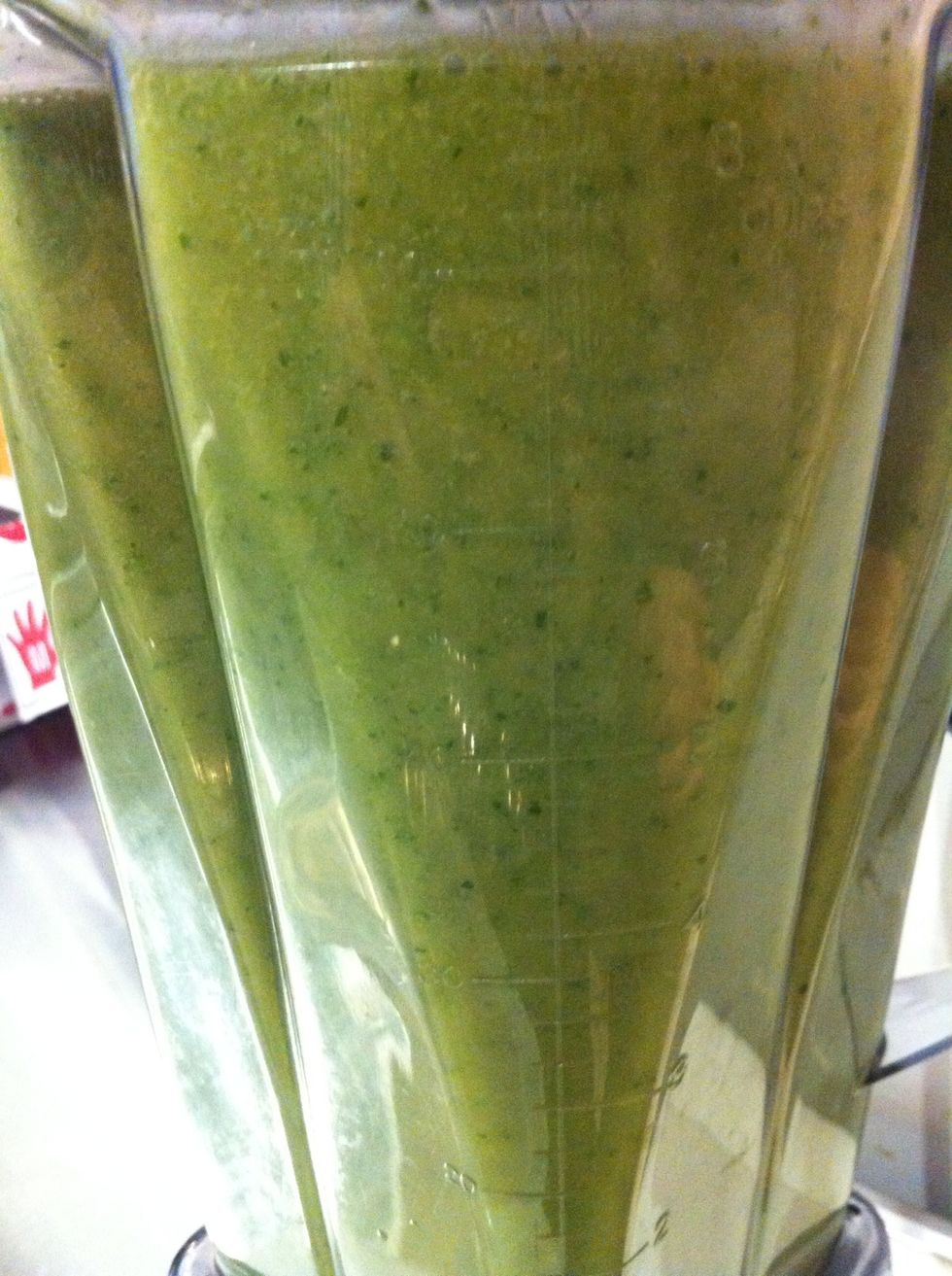 That's some fine cilantro.
Repeat for another 8 cups of oil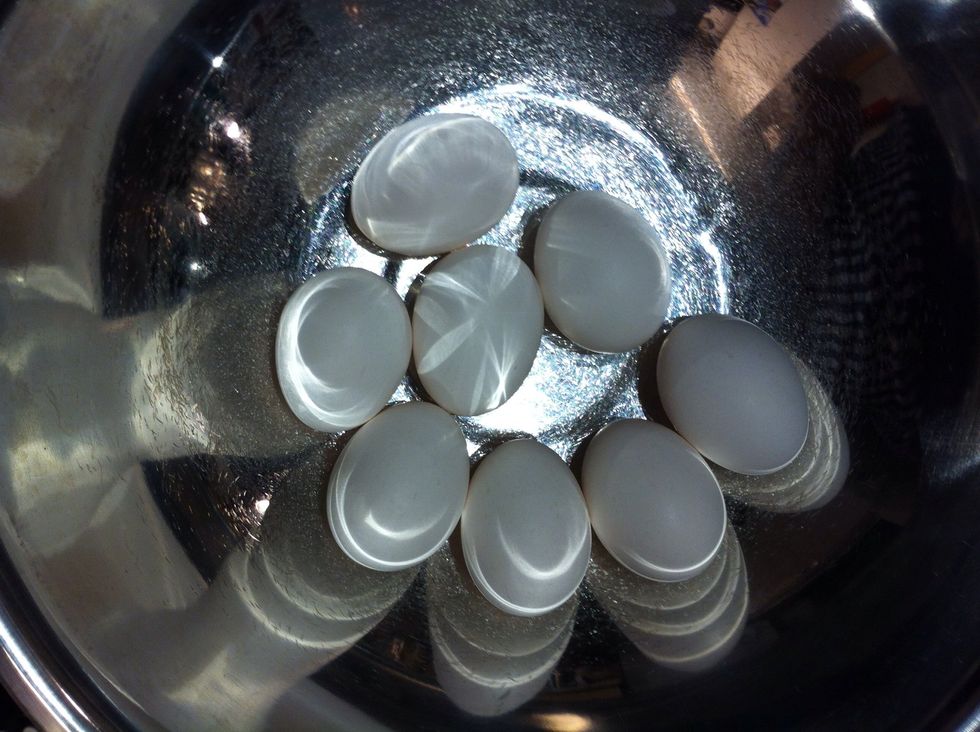 Grab 8 eggs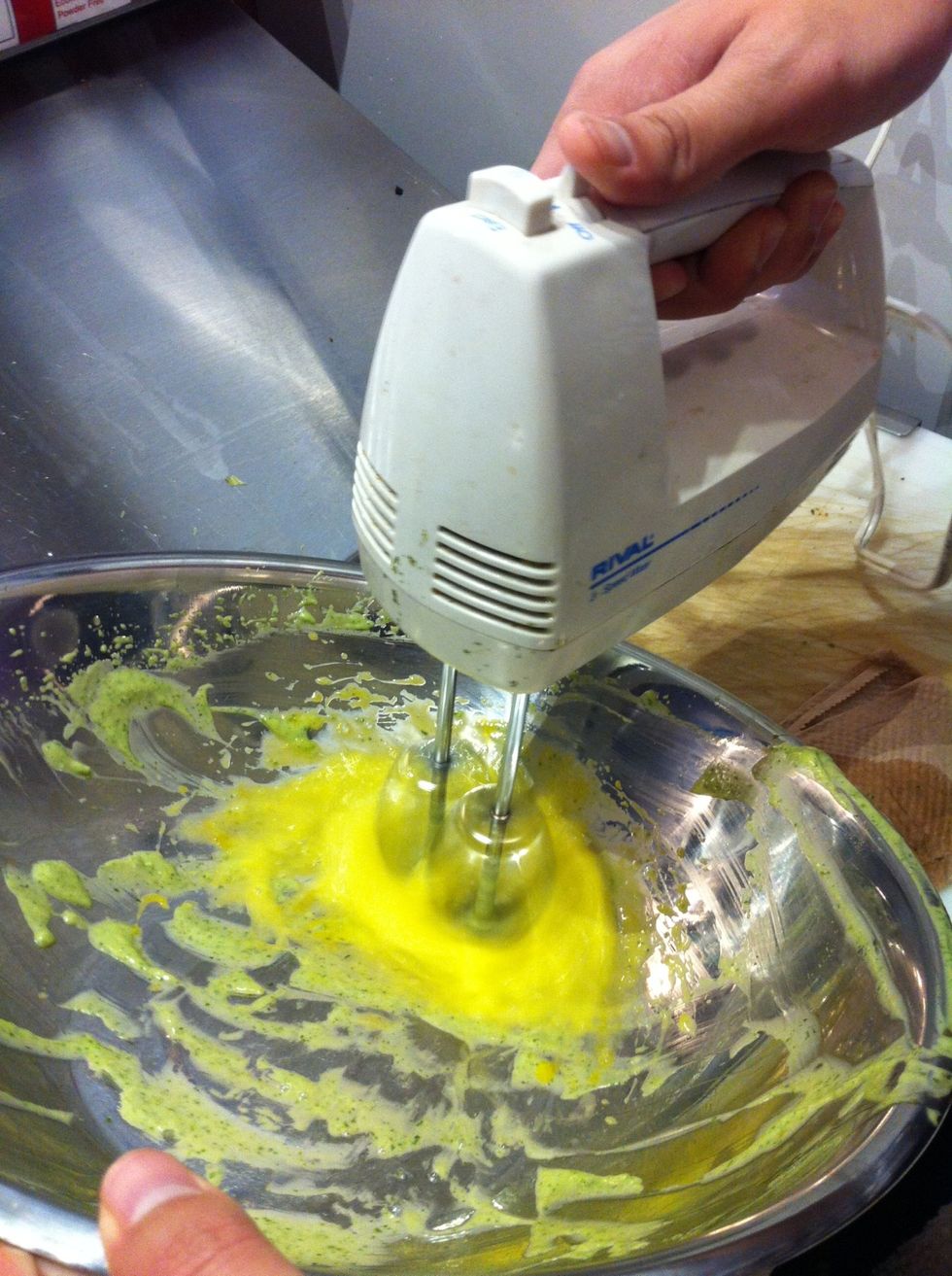 Begin by mixing the eggs until slightly frothy.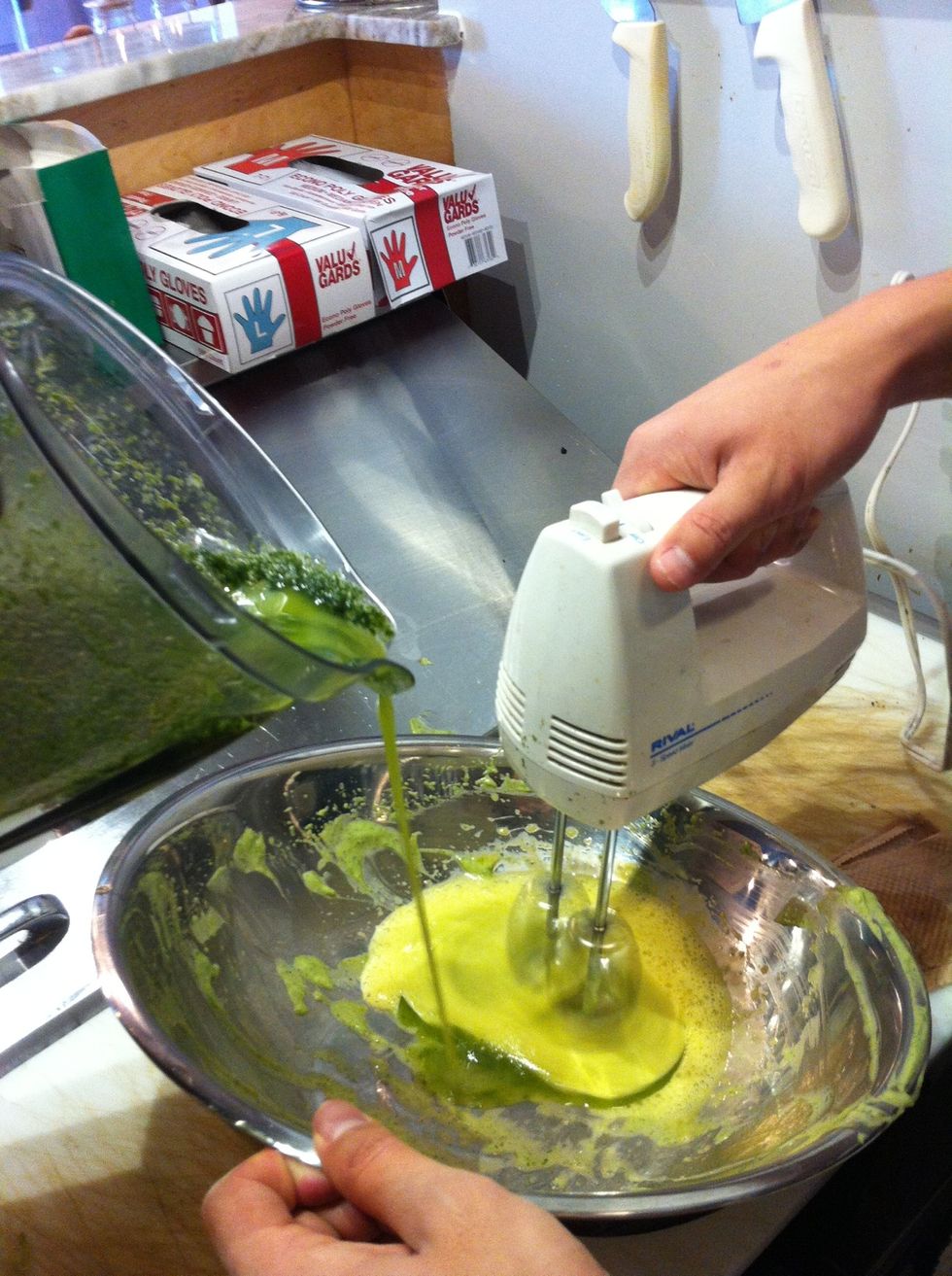 Add small amounts of cilantro oil to the egg while it is beating.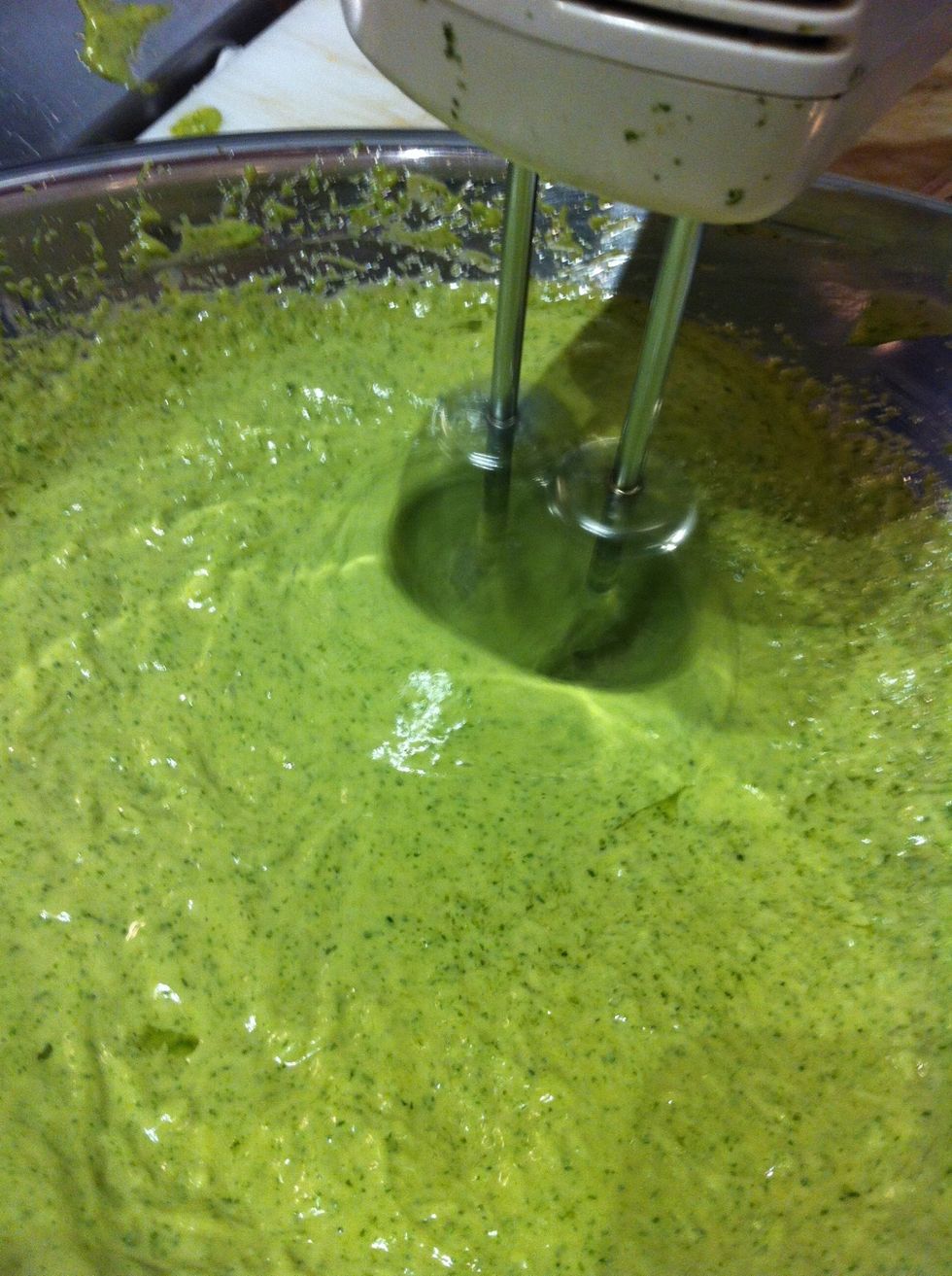 That's some fine oil makin.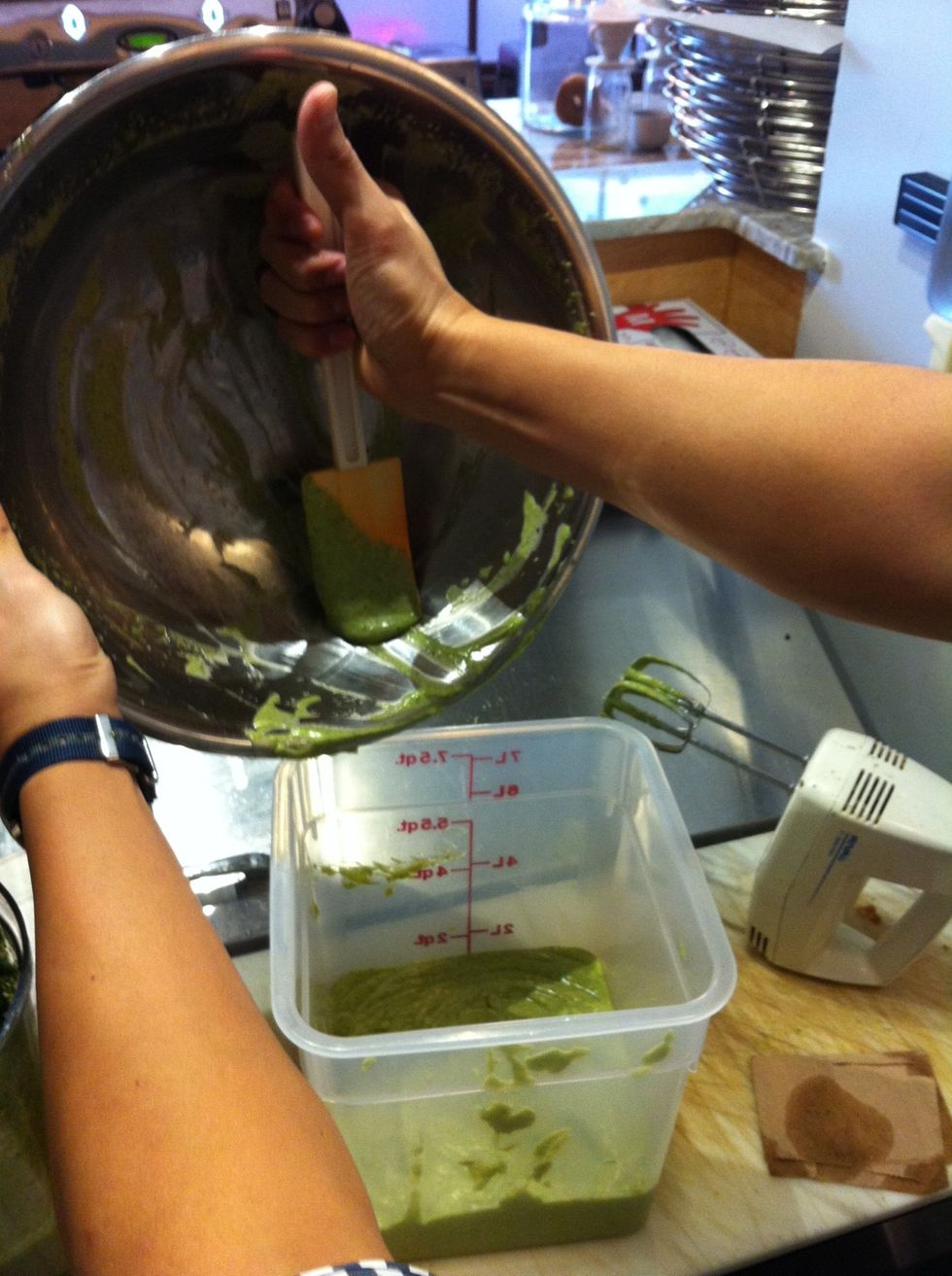 Repeat until all eggs are done.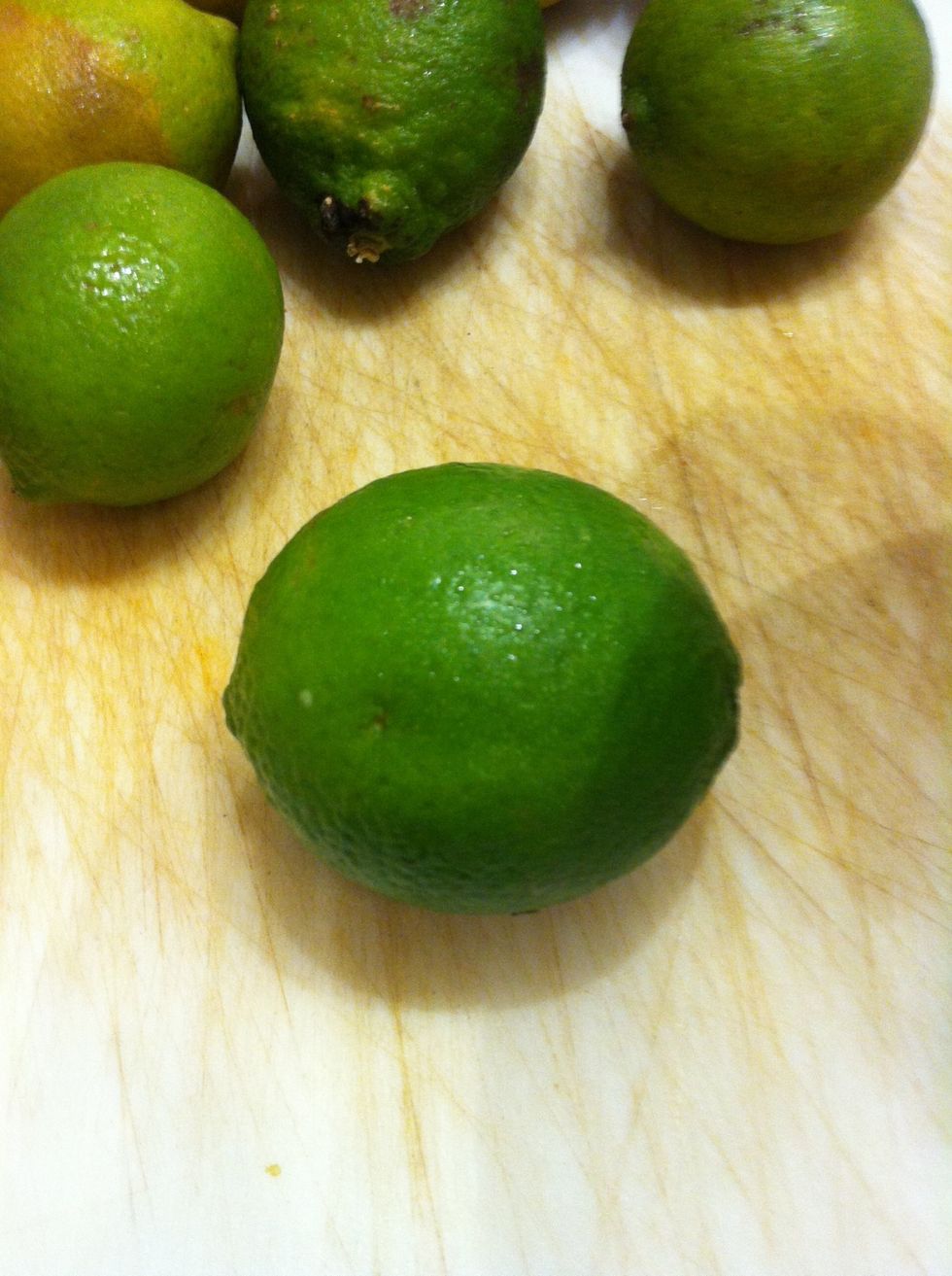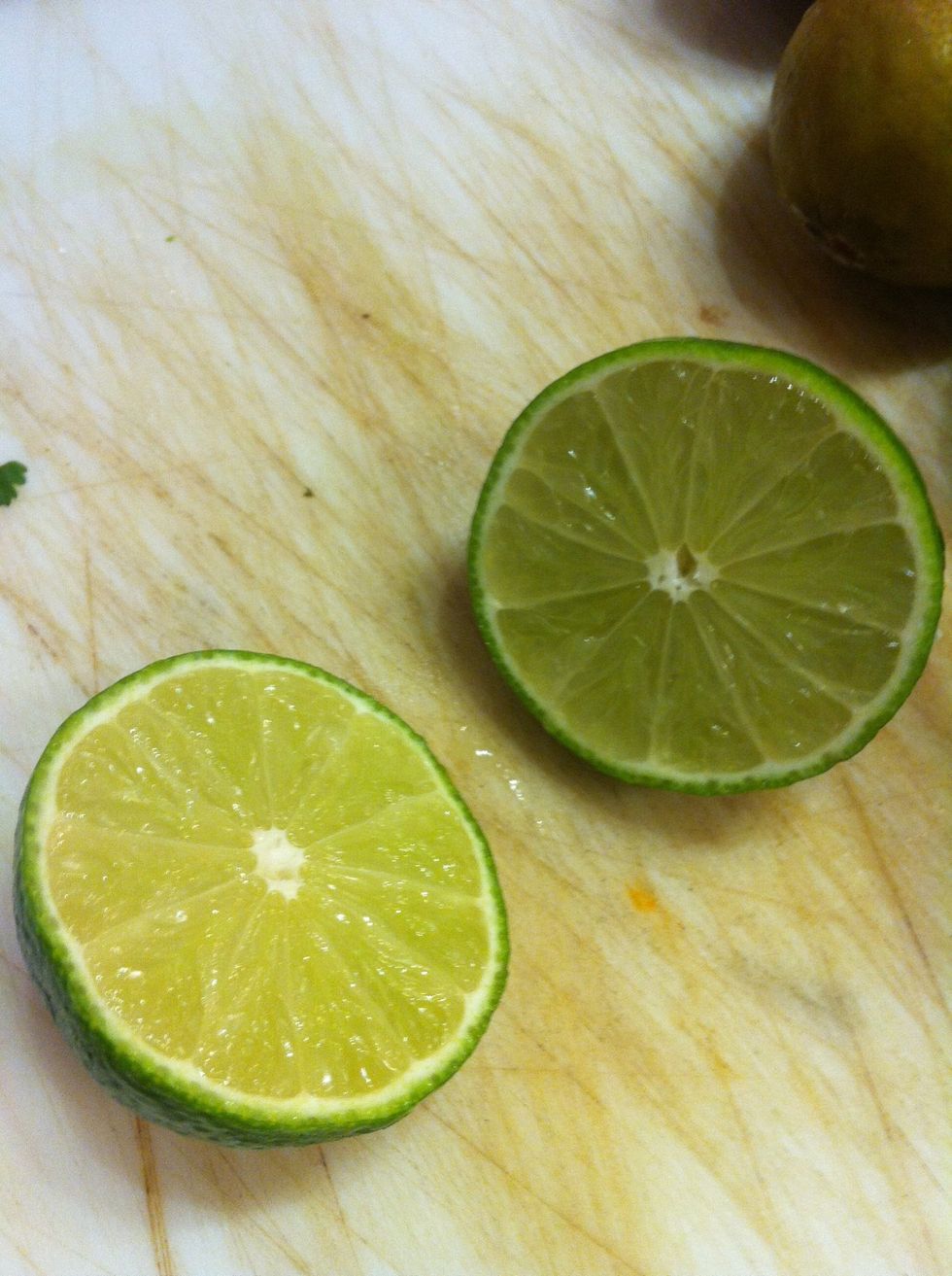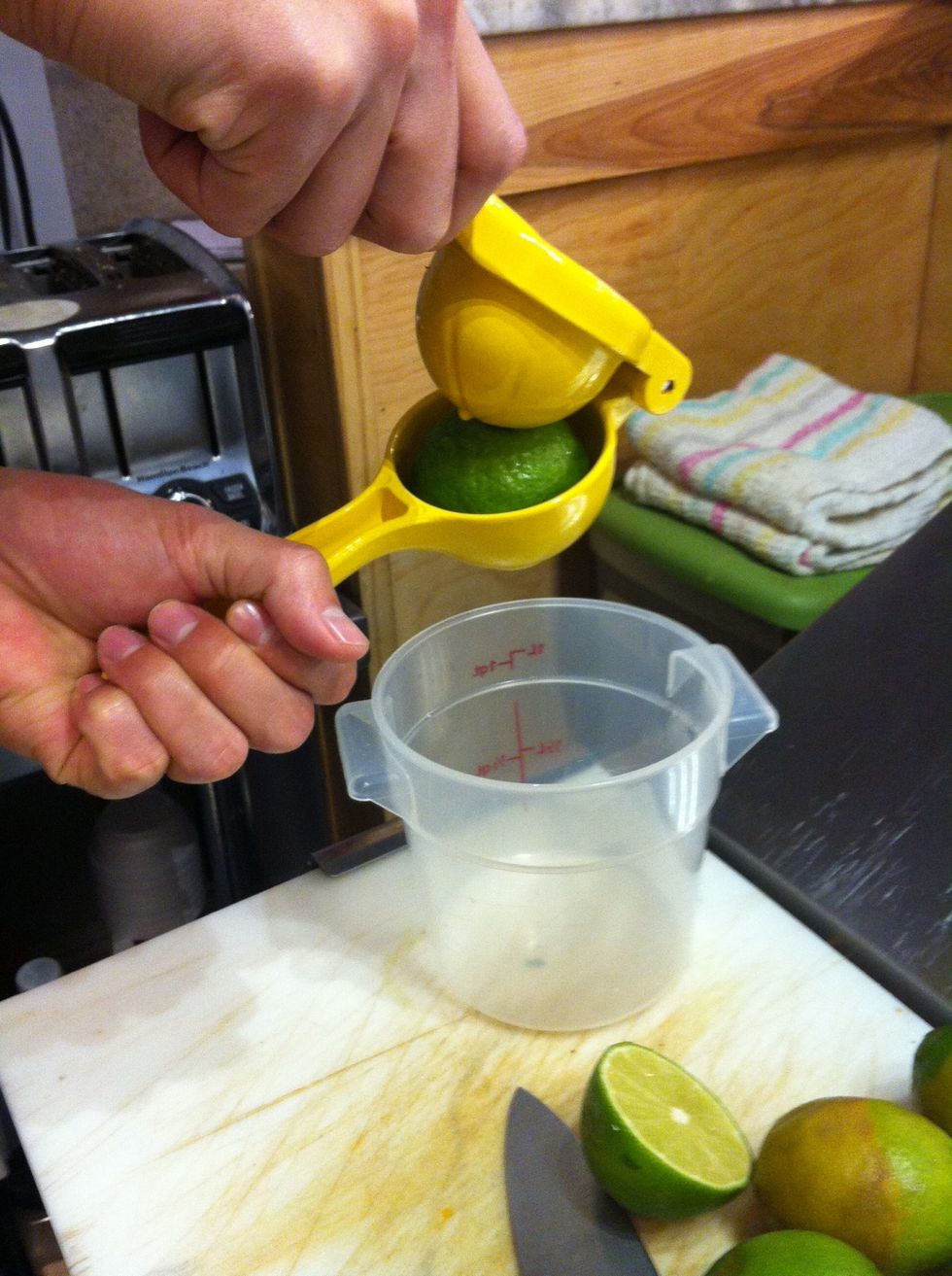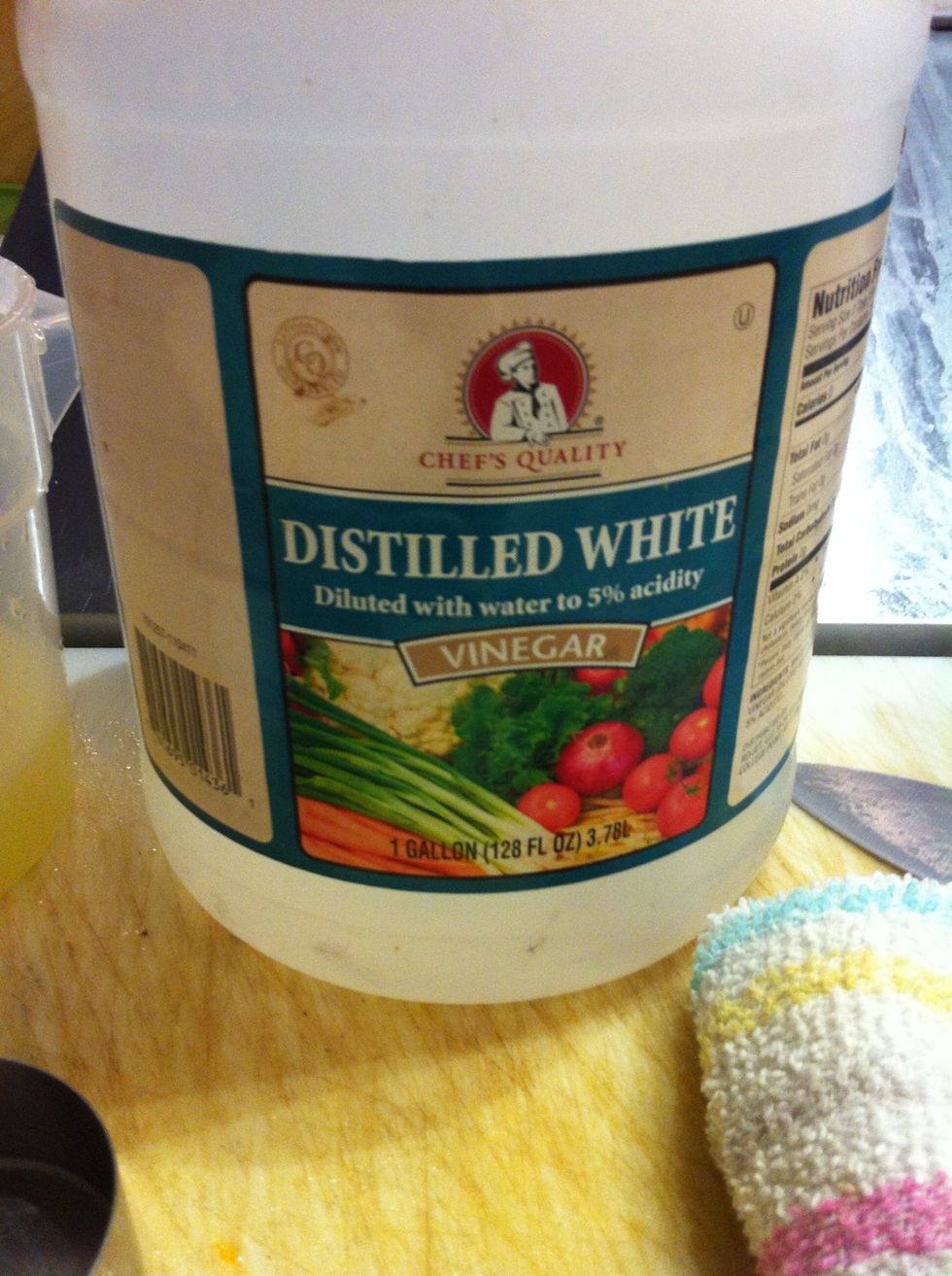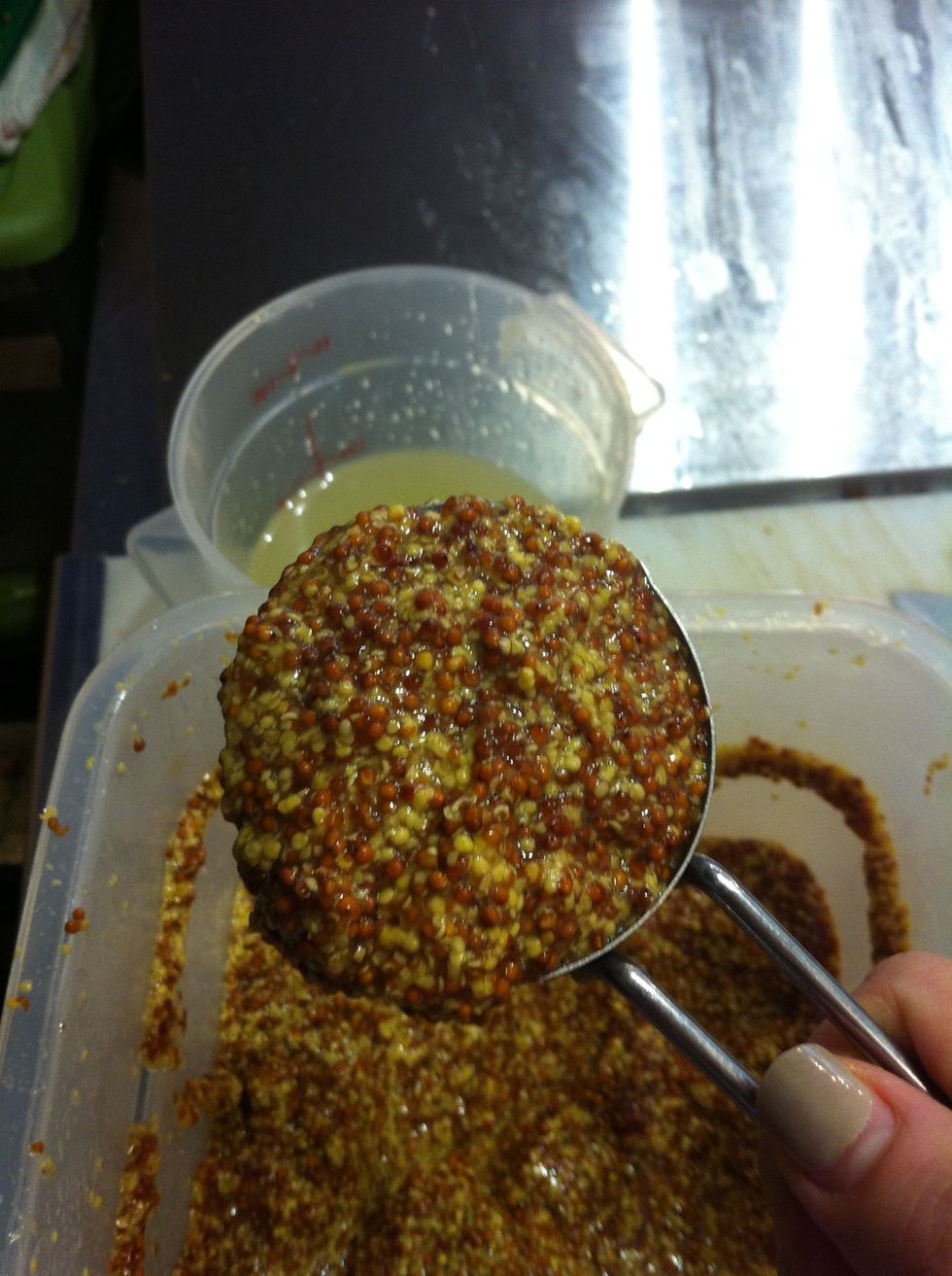 Add this to the large green sauce Cambro.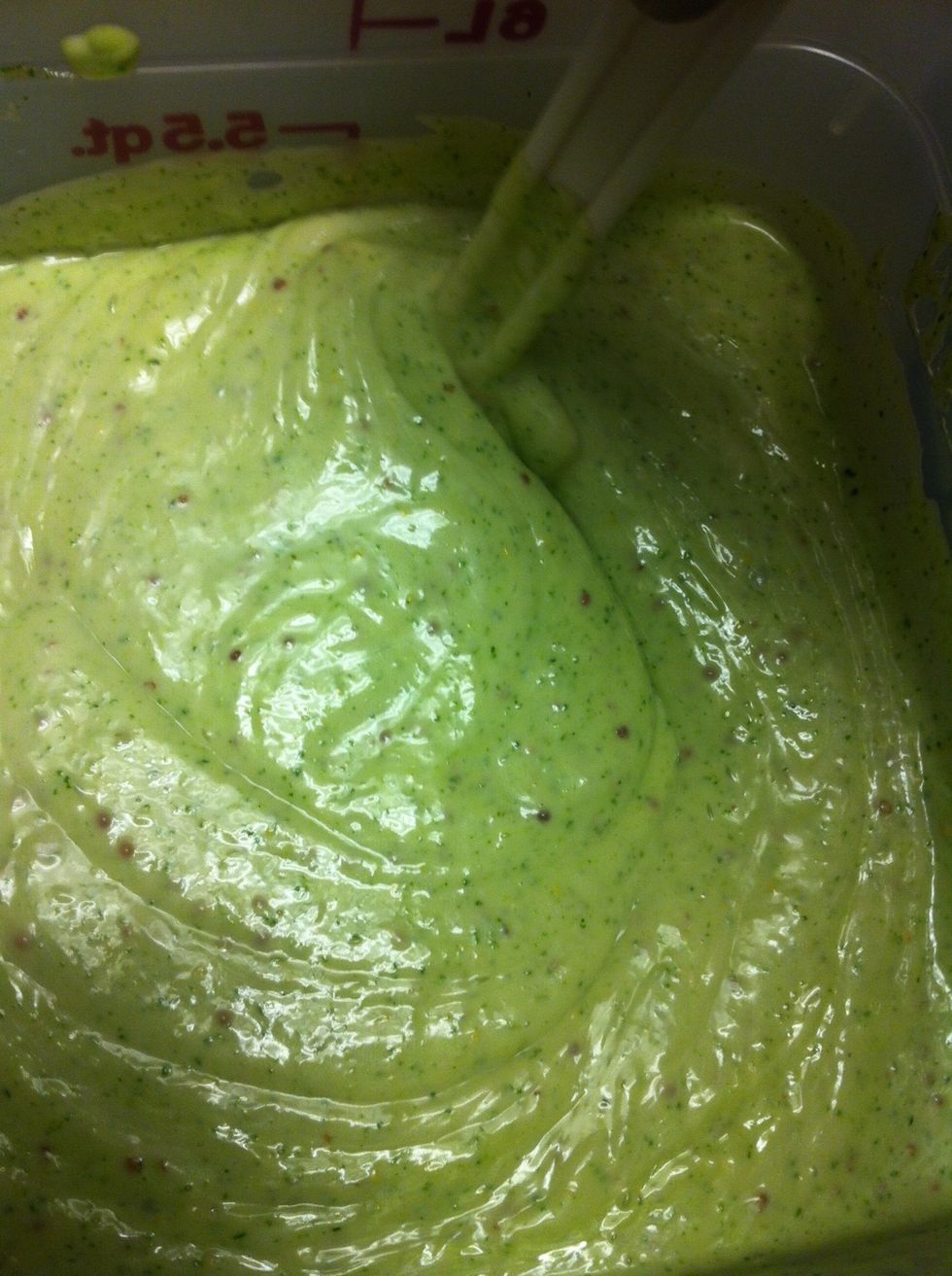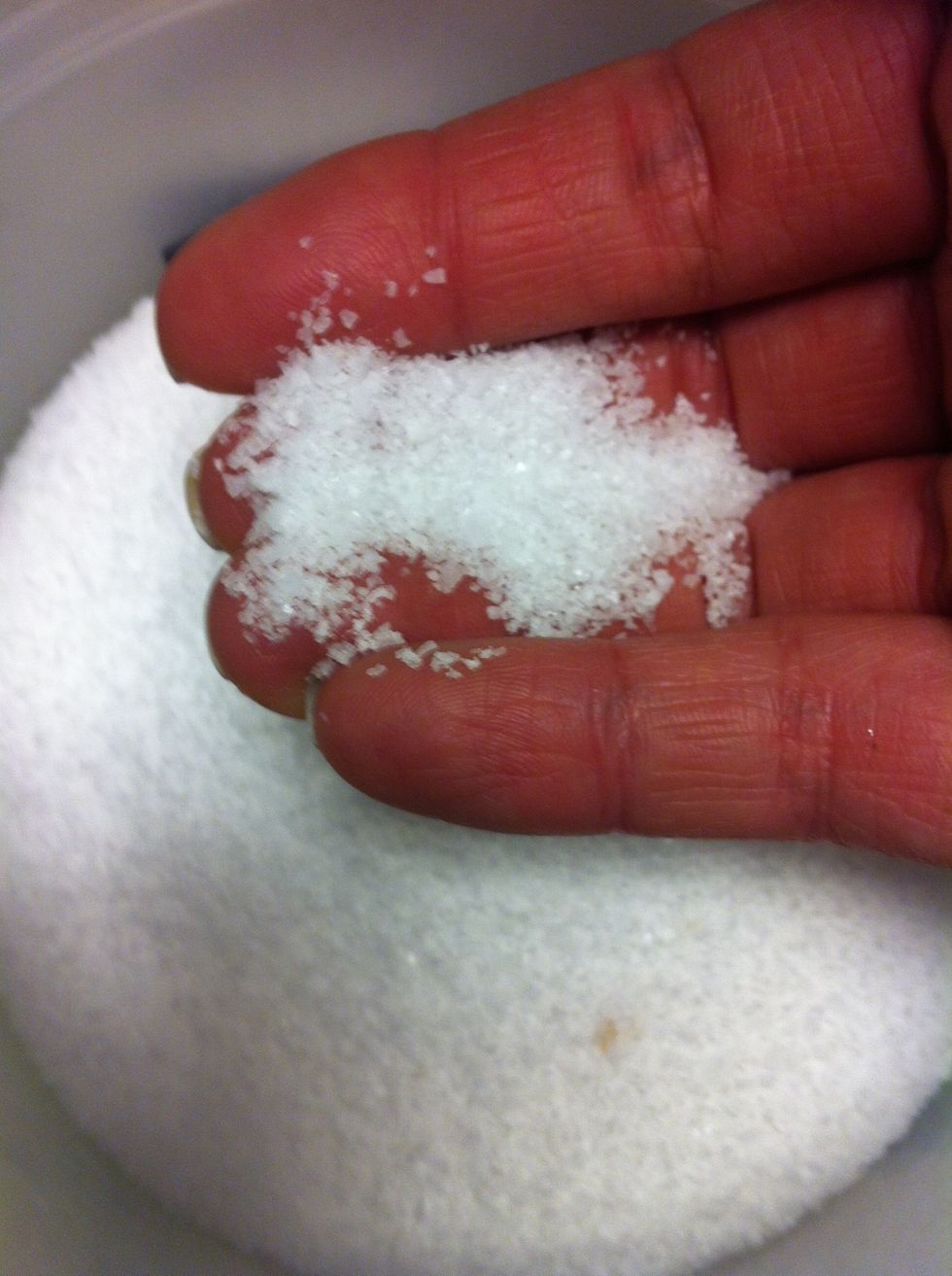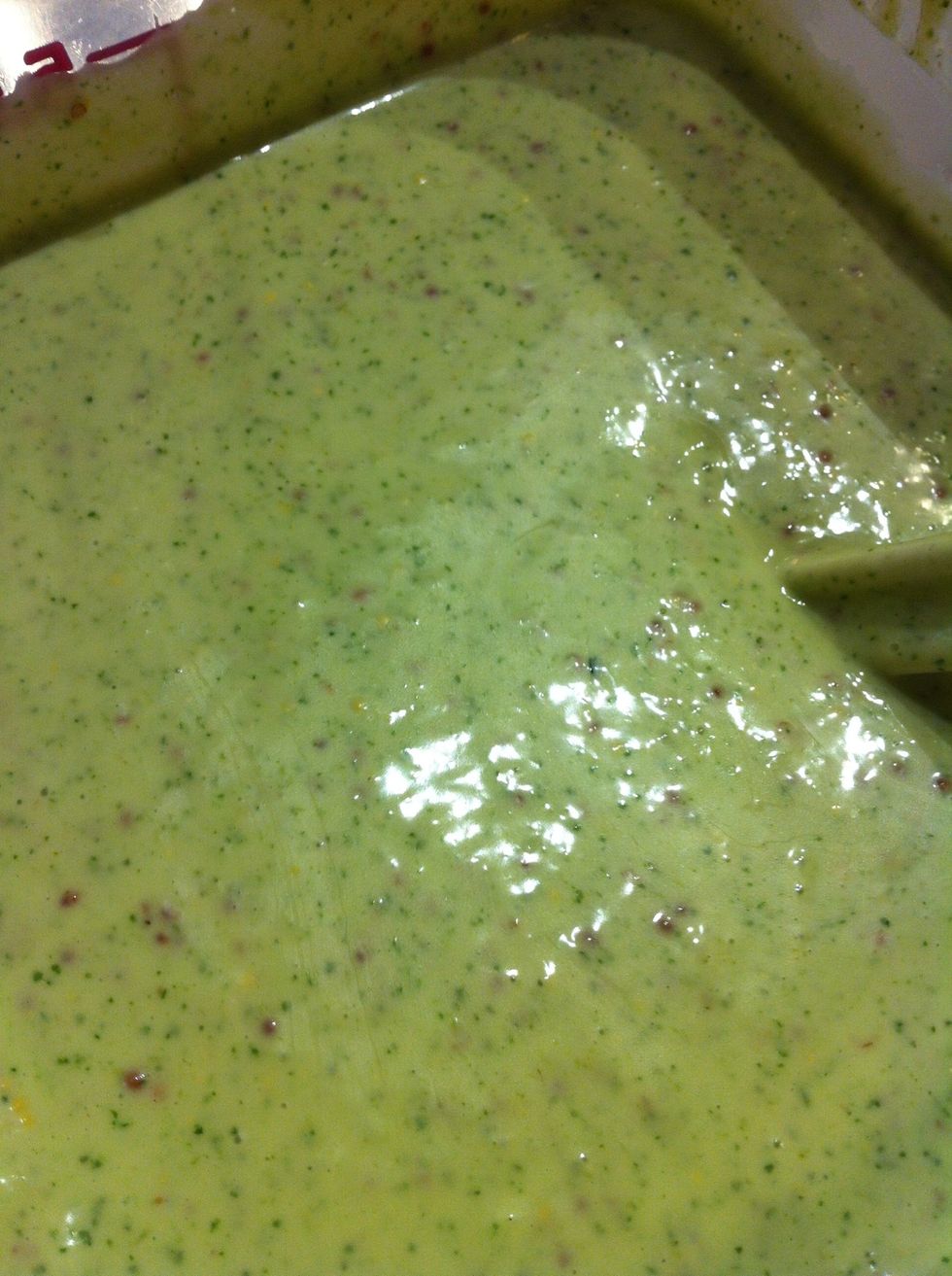 4.0bnch Cilantro
16.0c Canola oil
8.0 Egg
8.0 Limes
1.0 Whole Grain Dijon mustard
1.0c White vinegar
Salt to taste