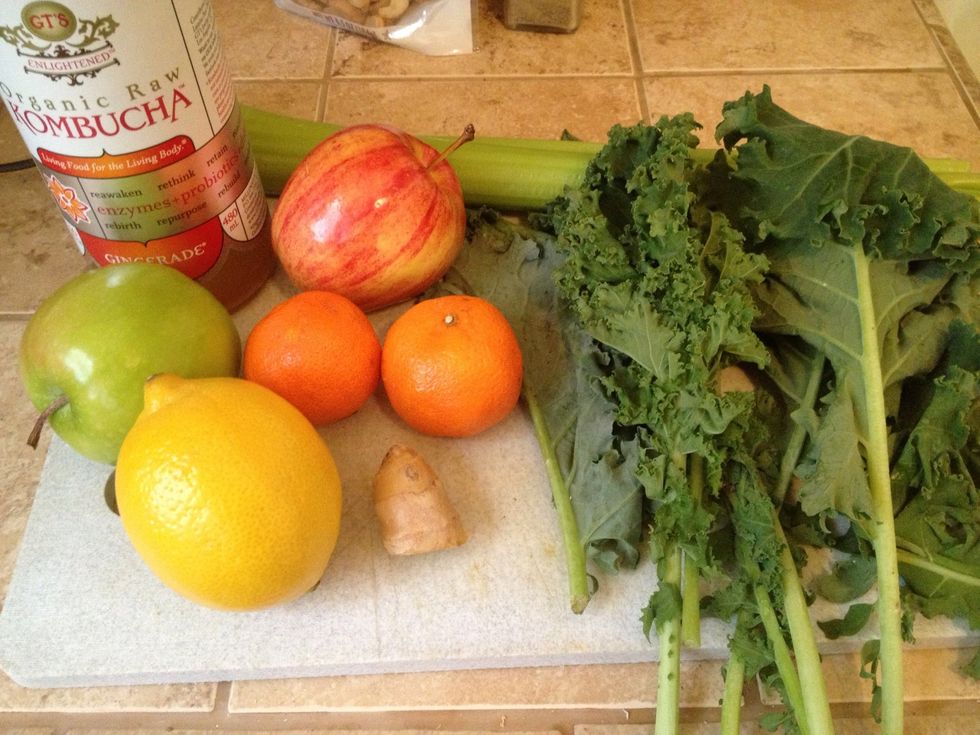 Gather your ingredients. It's best to juice fresh each time. The fruits and vegetables start losing their nutrition as soon as you cut them.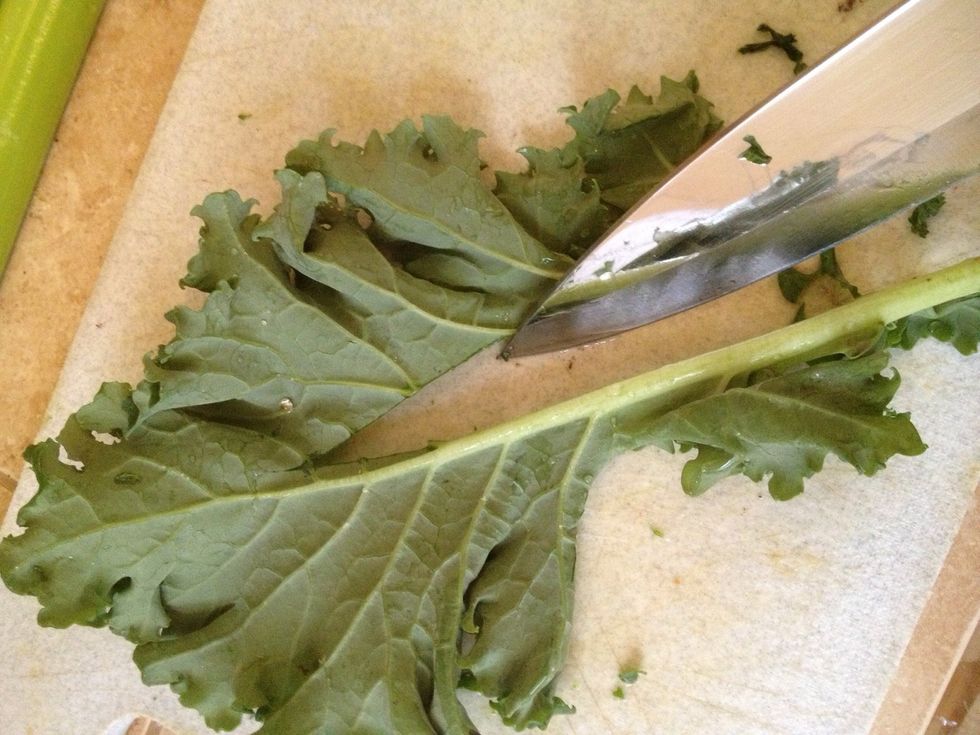 Cut stalks out of kale leaves.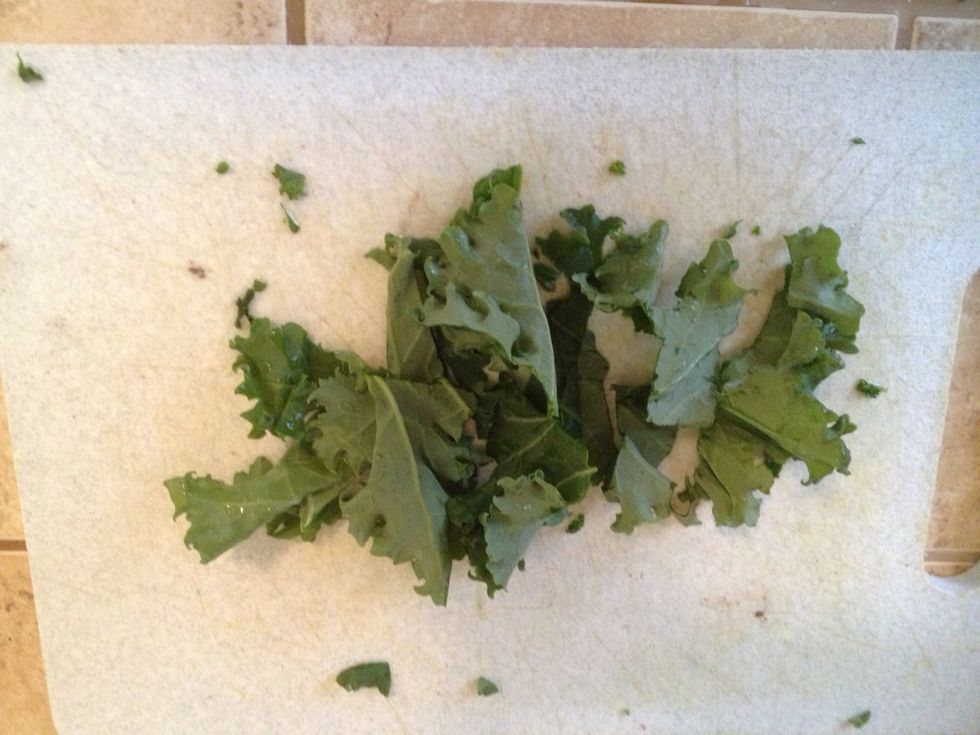 Chop kale.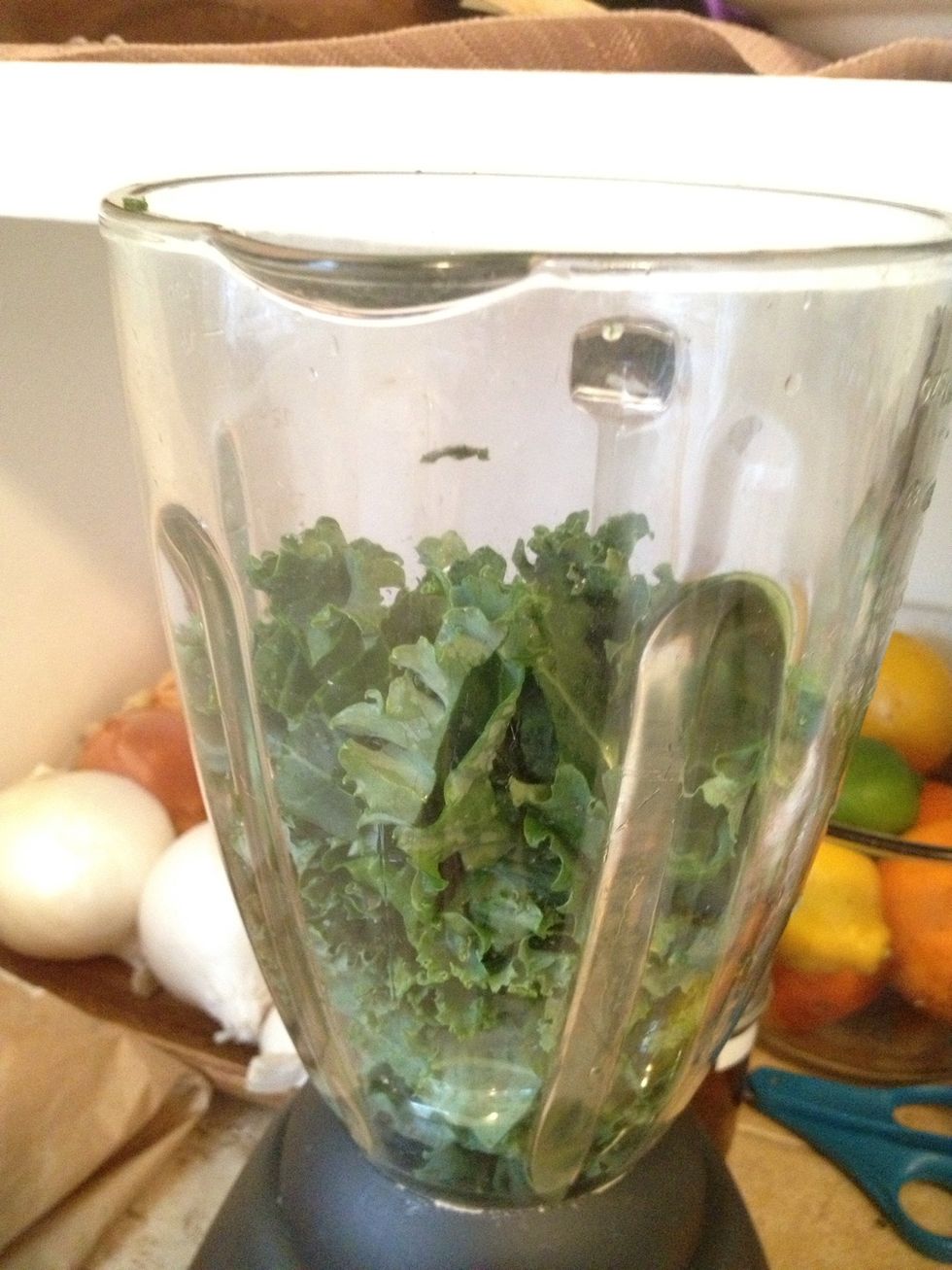 Add to blender. Go lightest in weight to heaviest.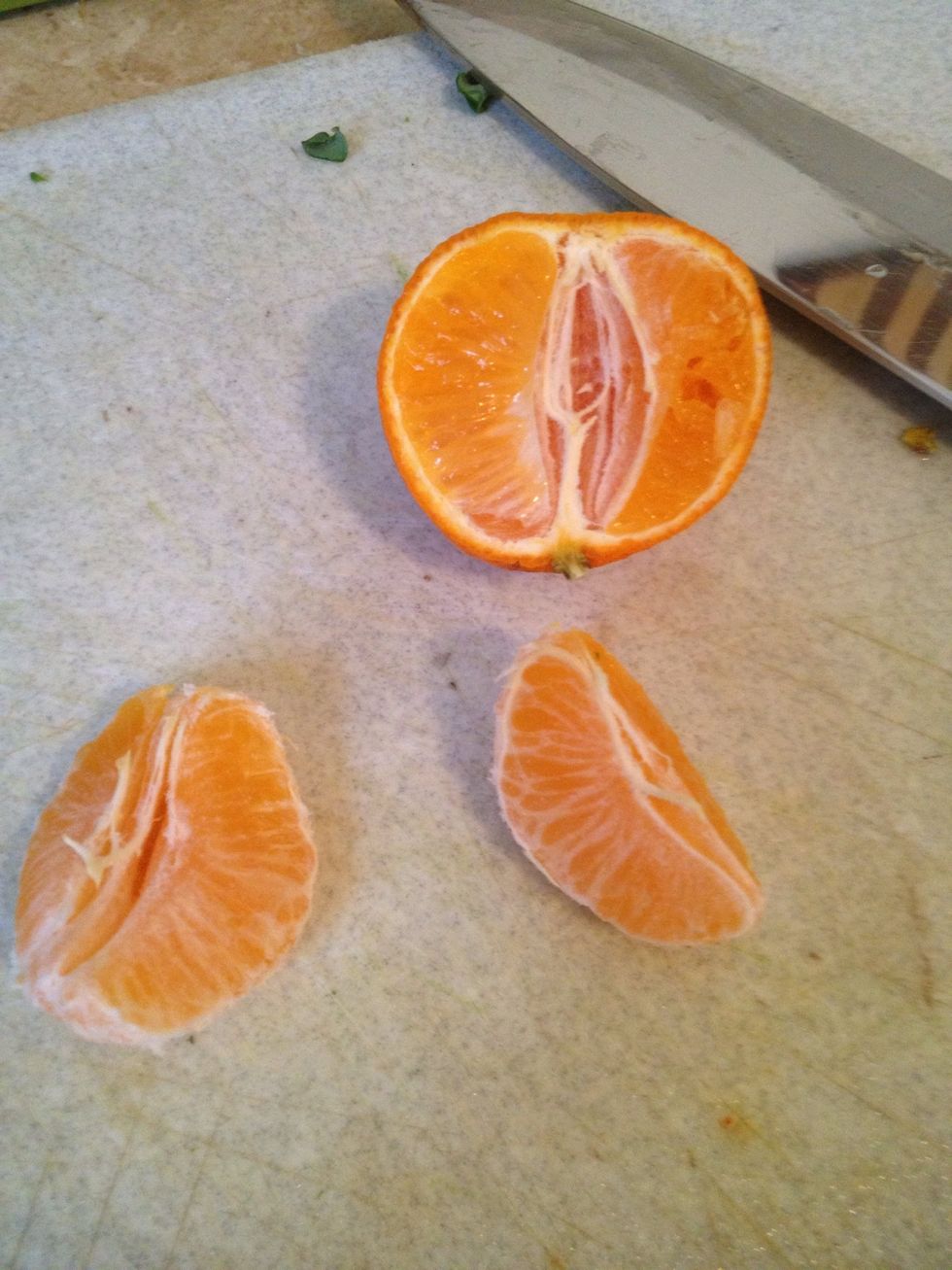 Peel tangerines. Any citrus will work. Oranges, pummelos, grapefruits, etc.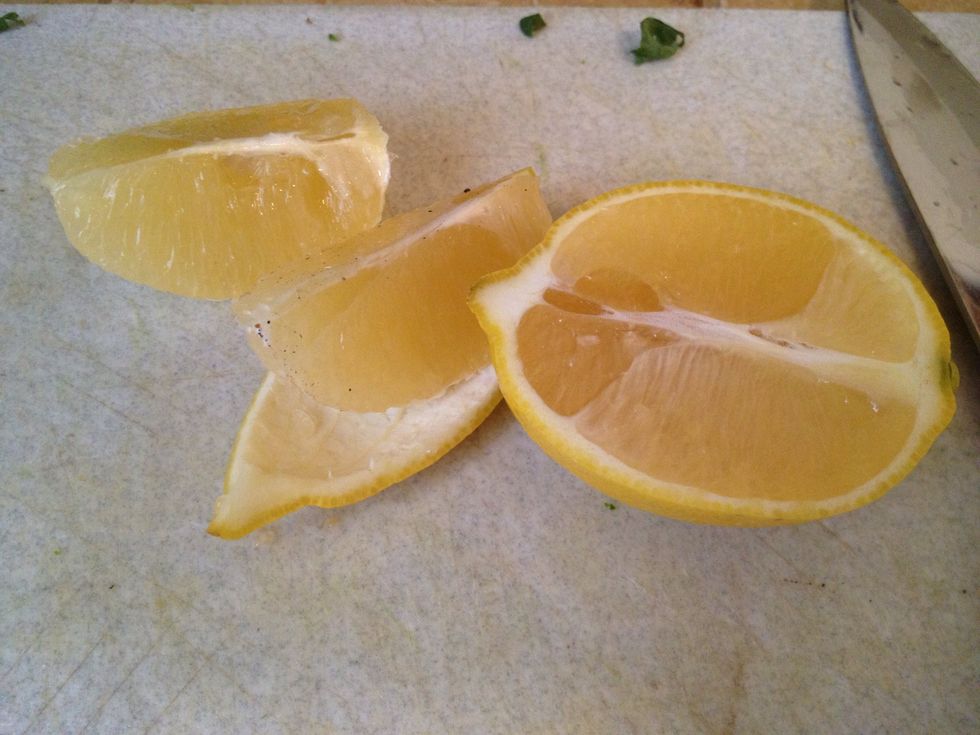 Peel lemon. A whole lemon is a lot. You may want to start out with half.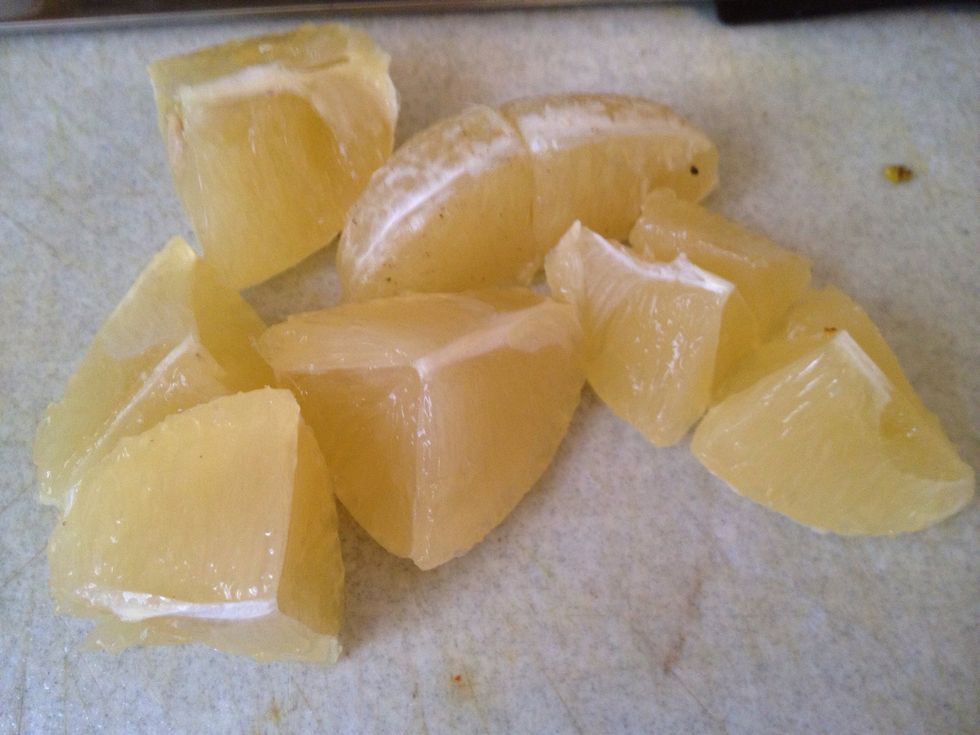 Chop.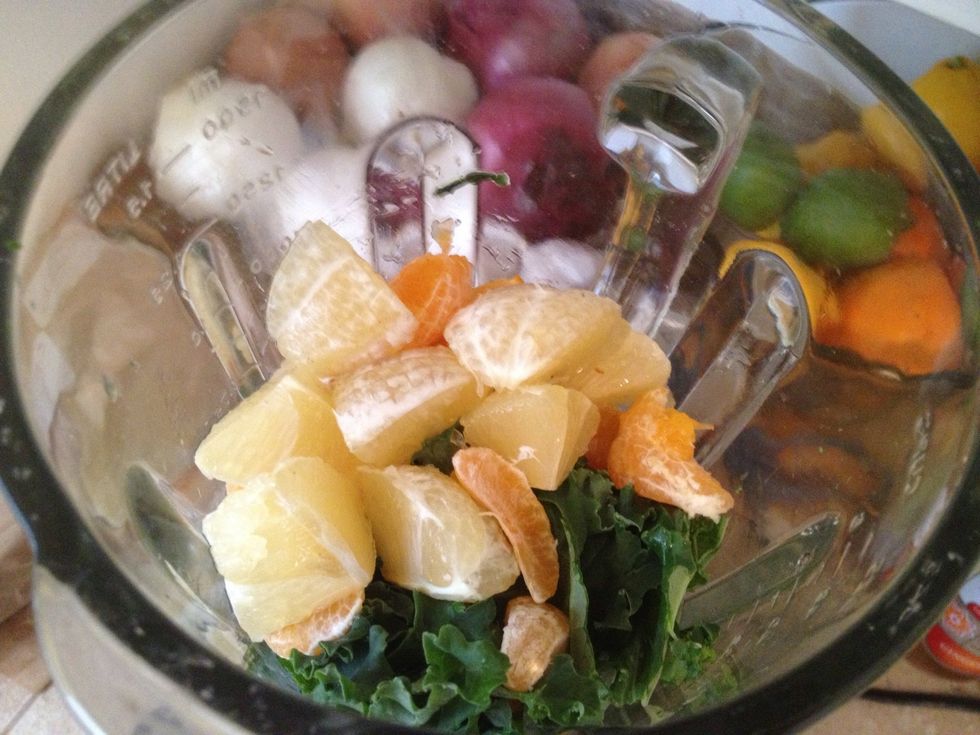 Add to blender.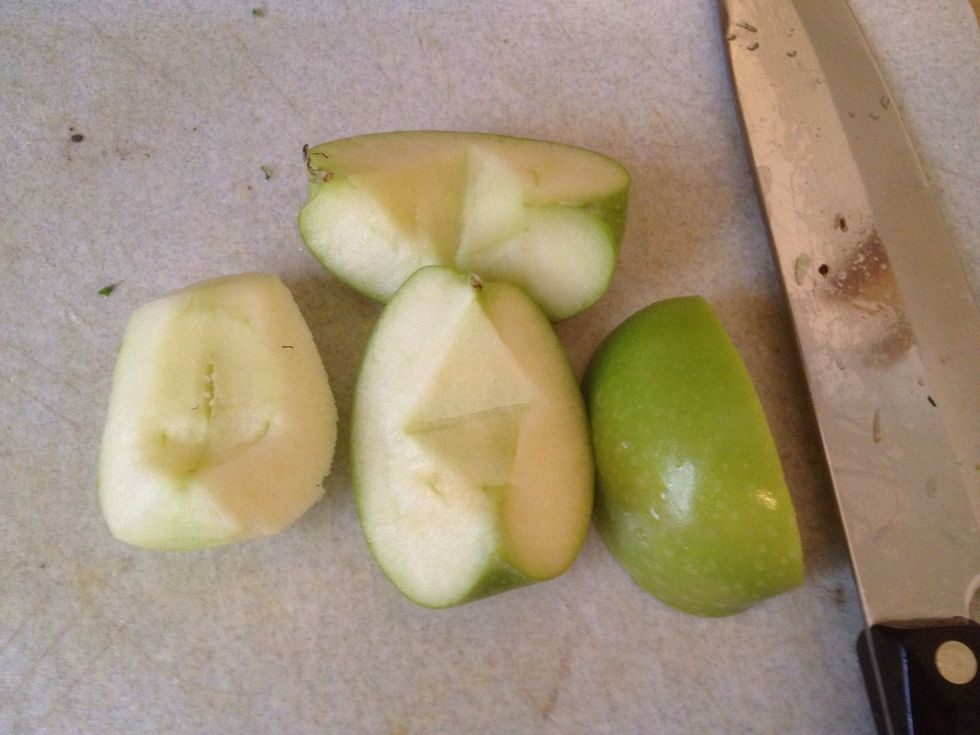 Core apples.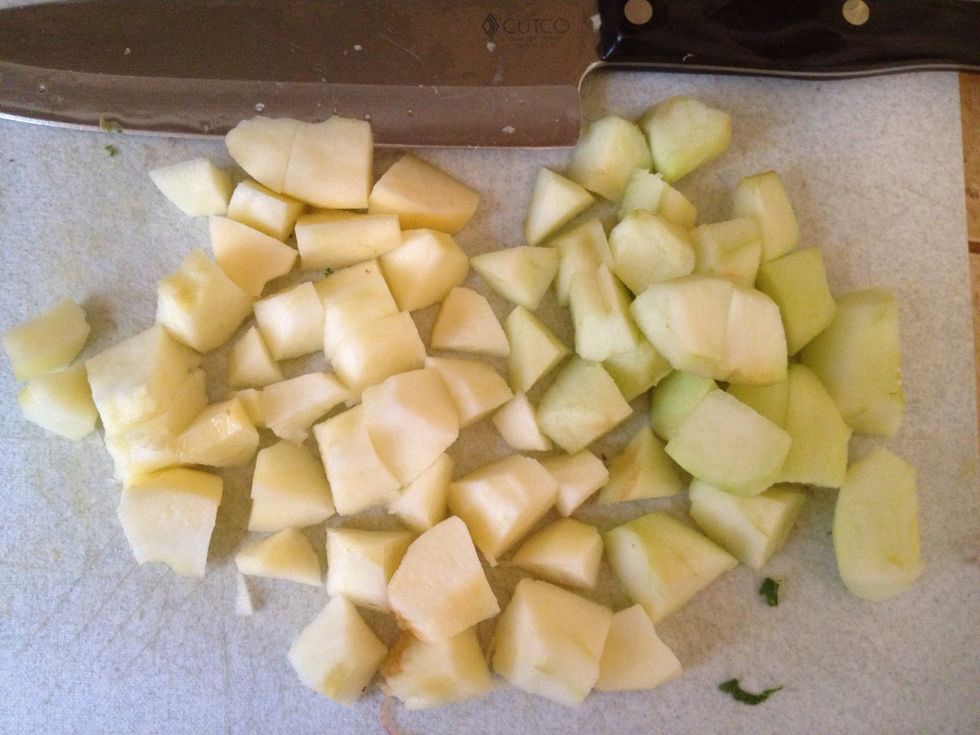 Peel and chop.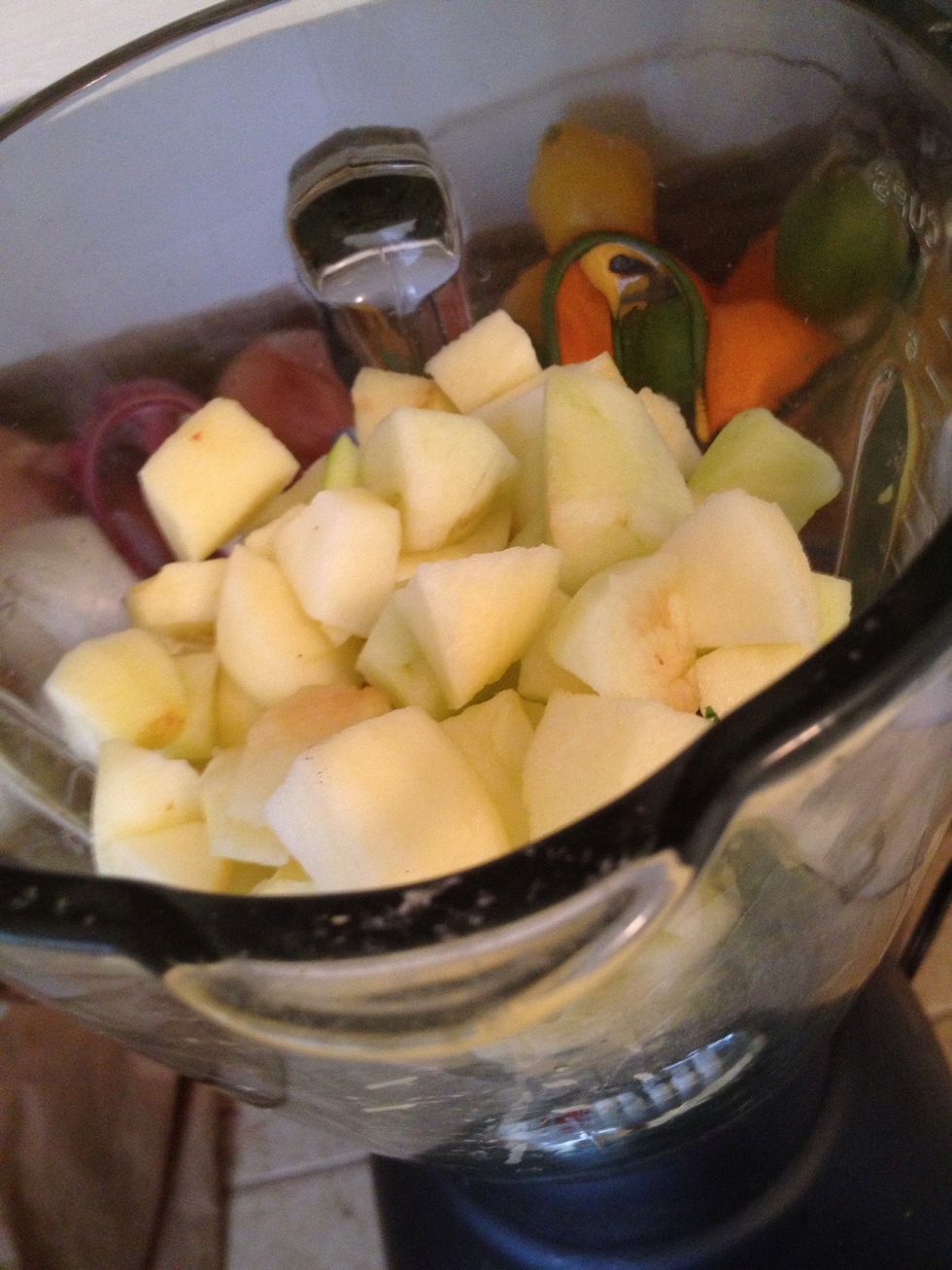 Add to blender.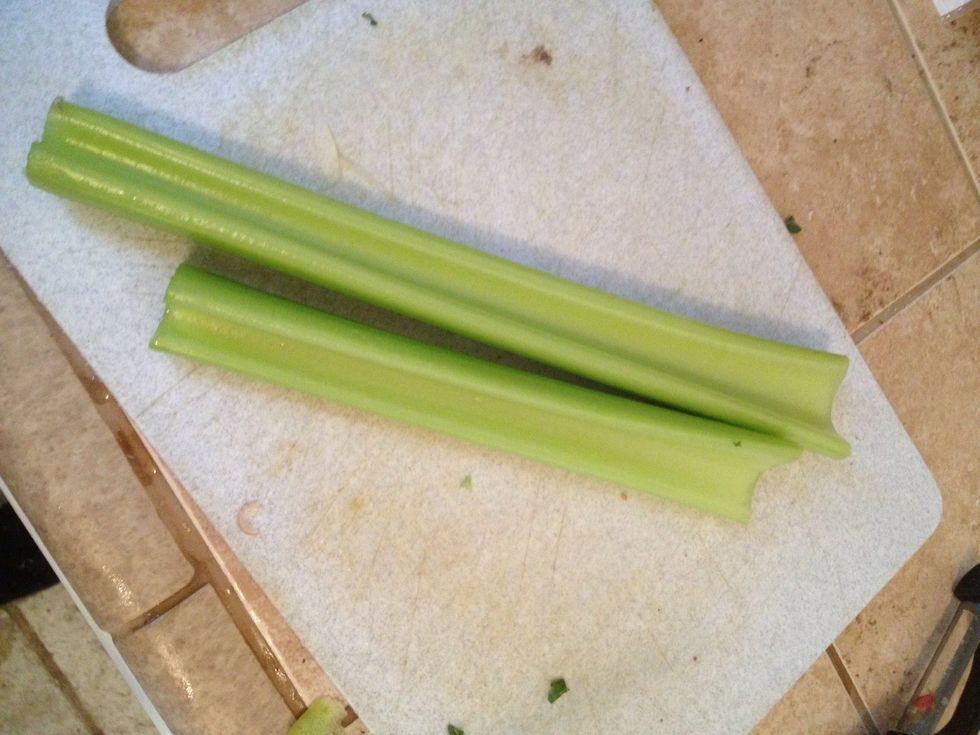 Cut ends off celery.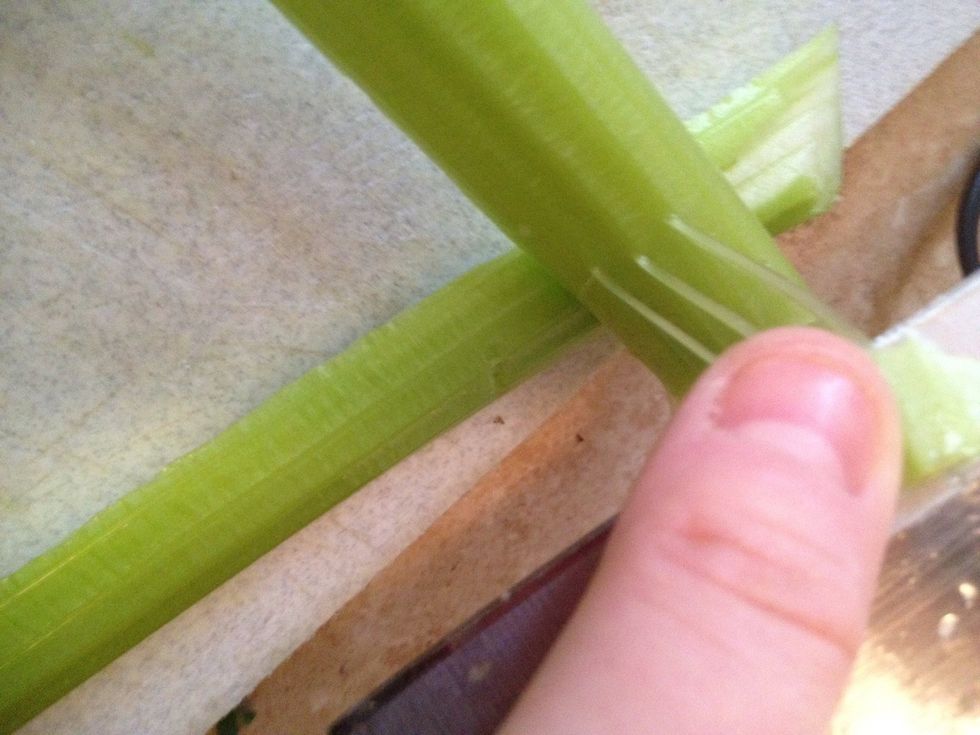 Pull these strings off. They can wrap around the blades of your blender.
Chop.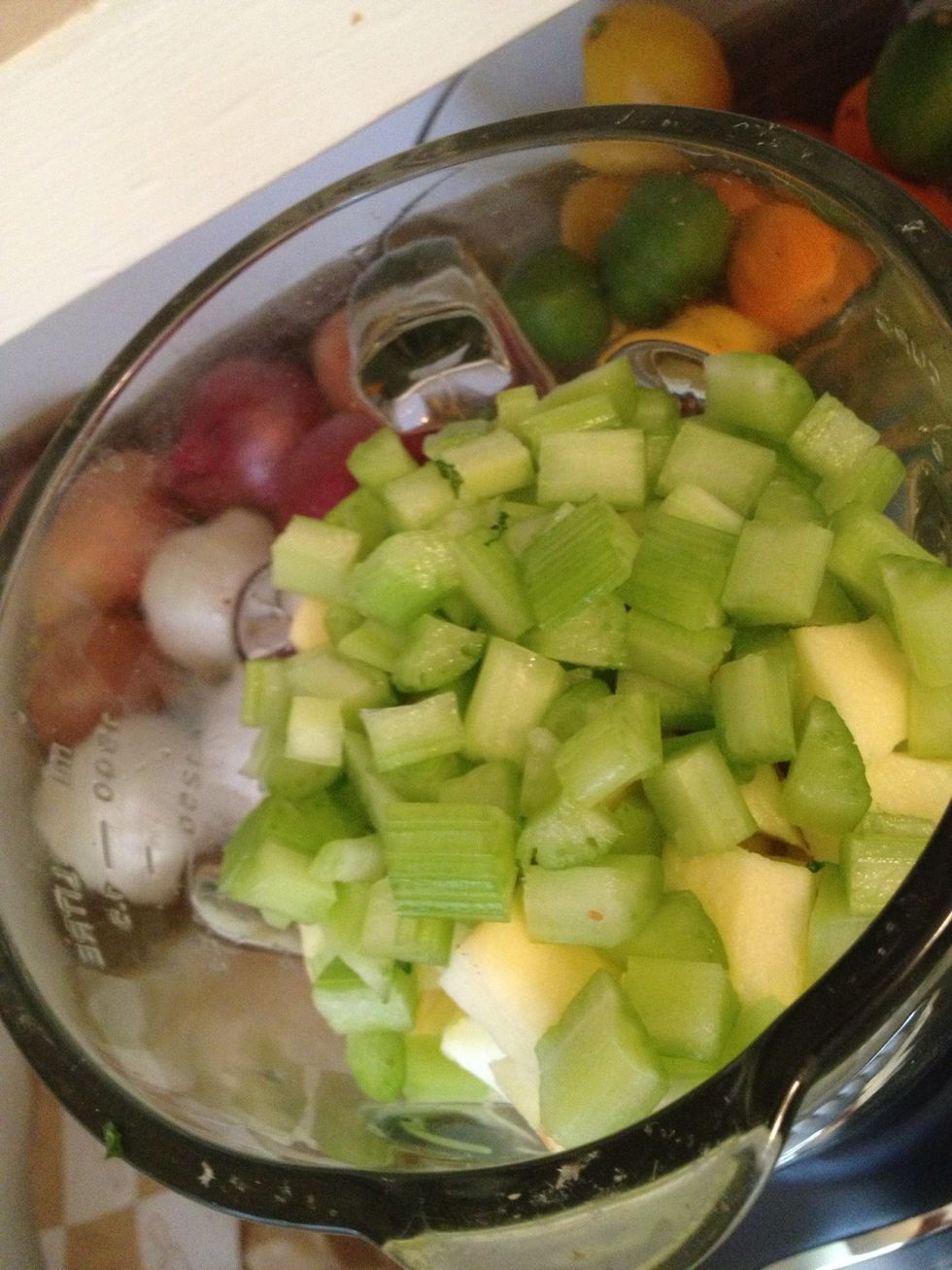 Add to blender.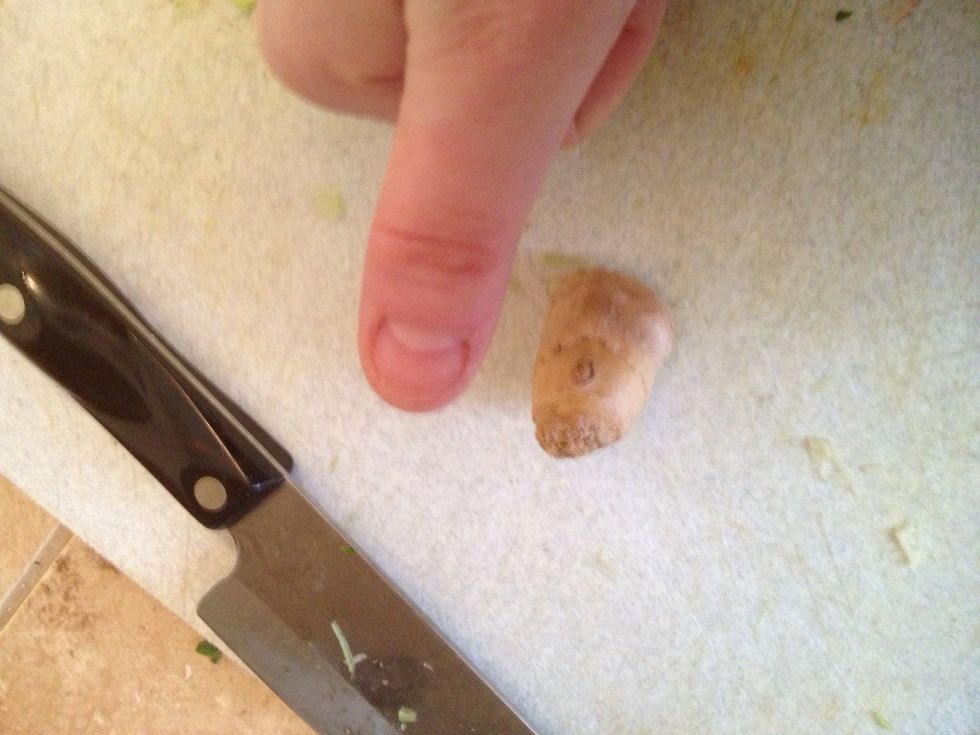 Ginger should be around the size of your thumb.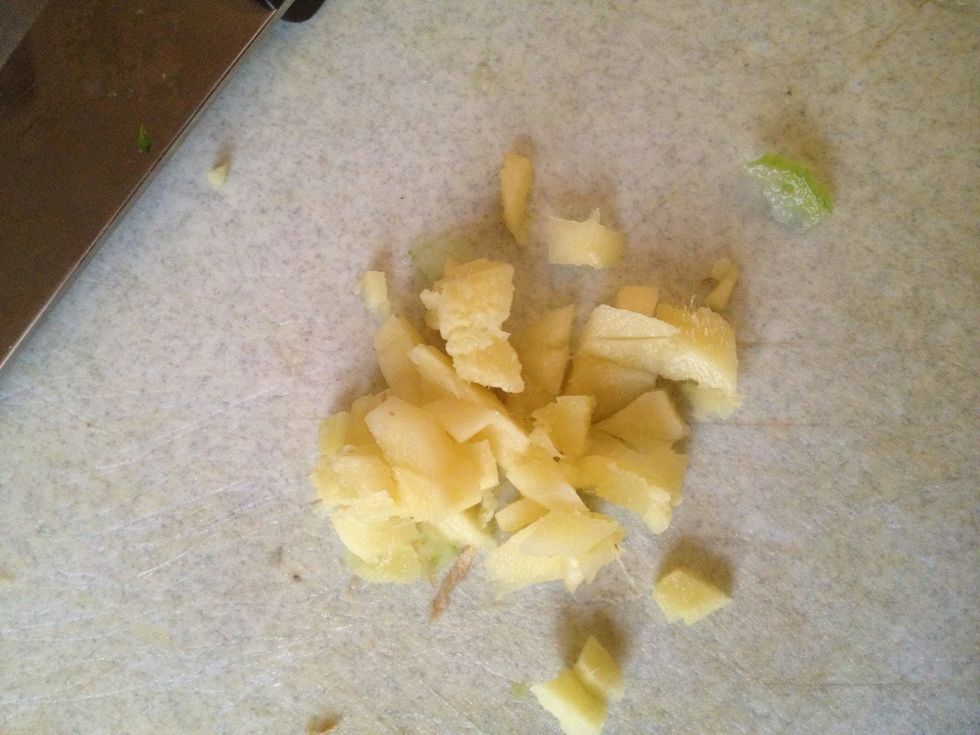 Chop.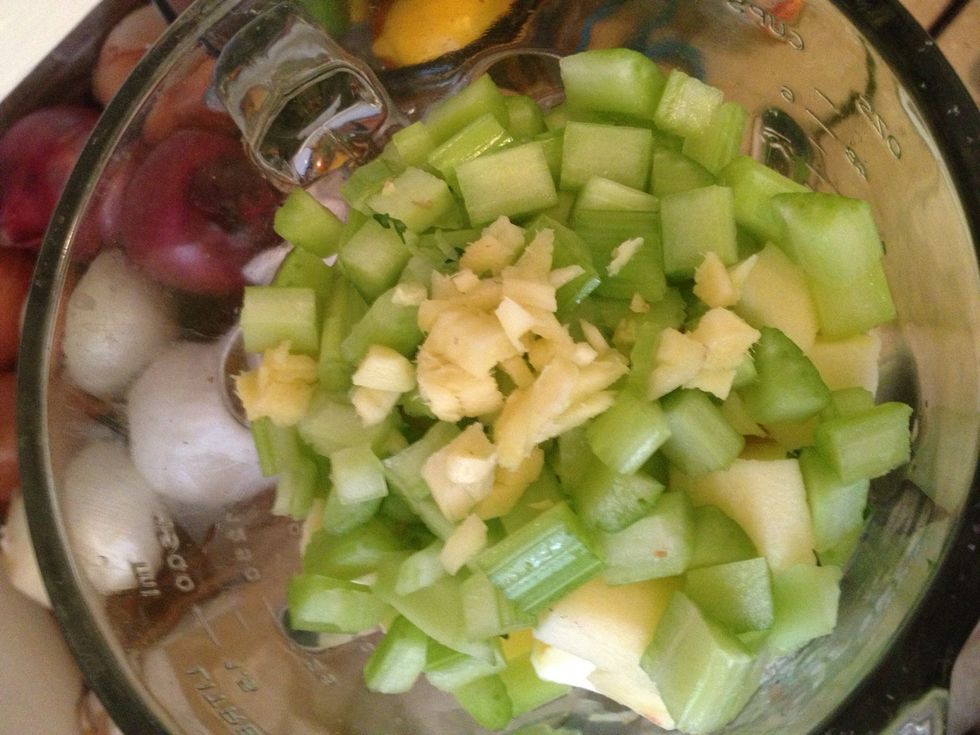 Add to blender.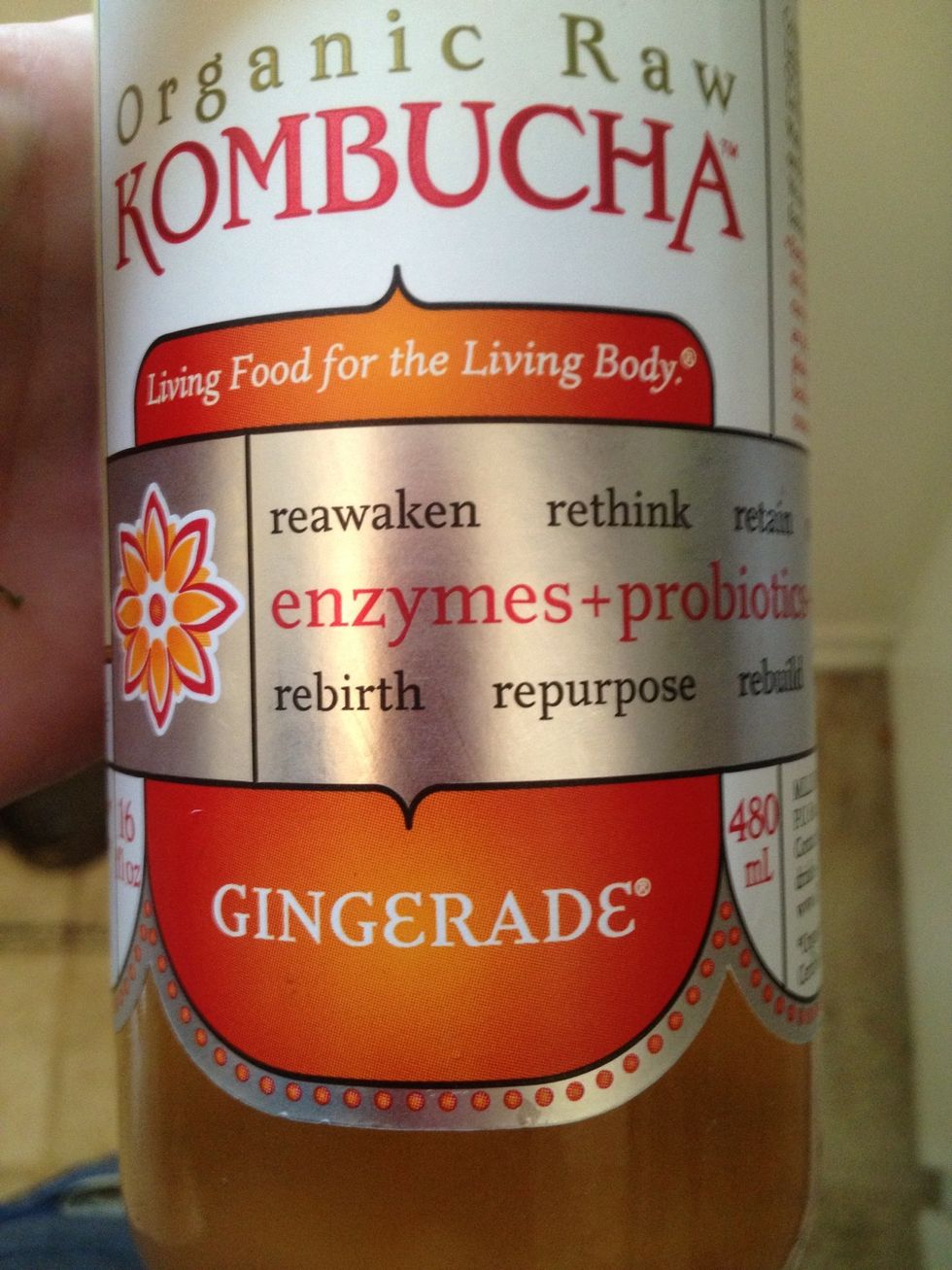 I used Gingerade Kombucha, so it was very gingery. Cut down on your fresh ginger of you aren't a huge fan.
Add Kombucha.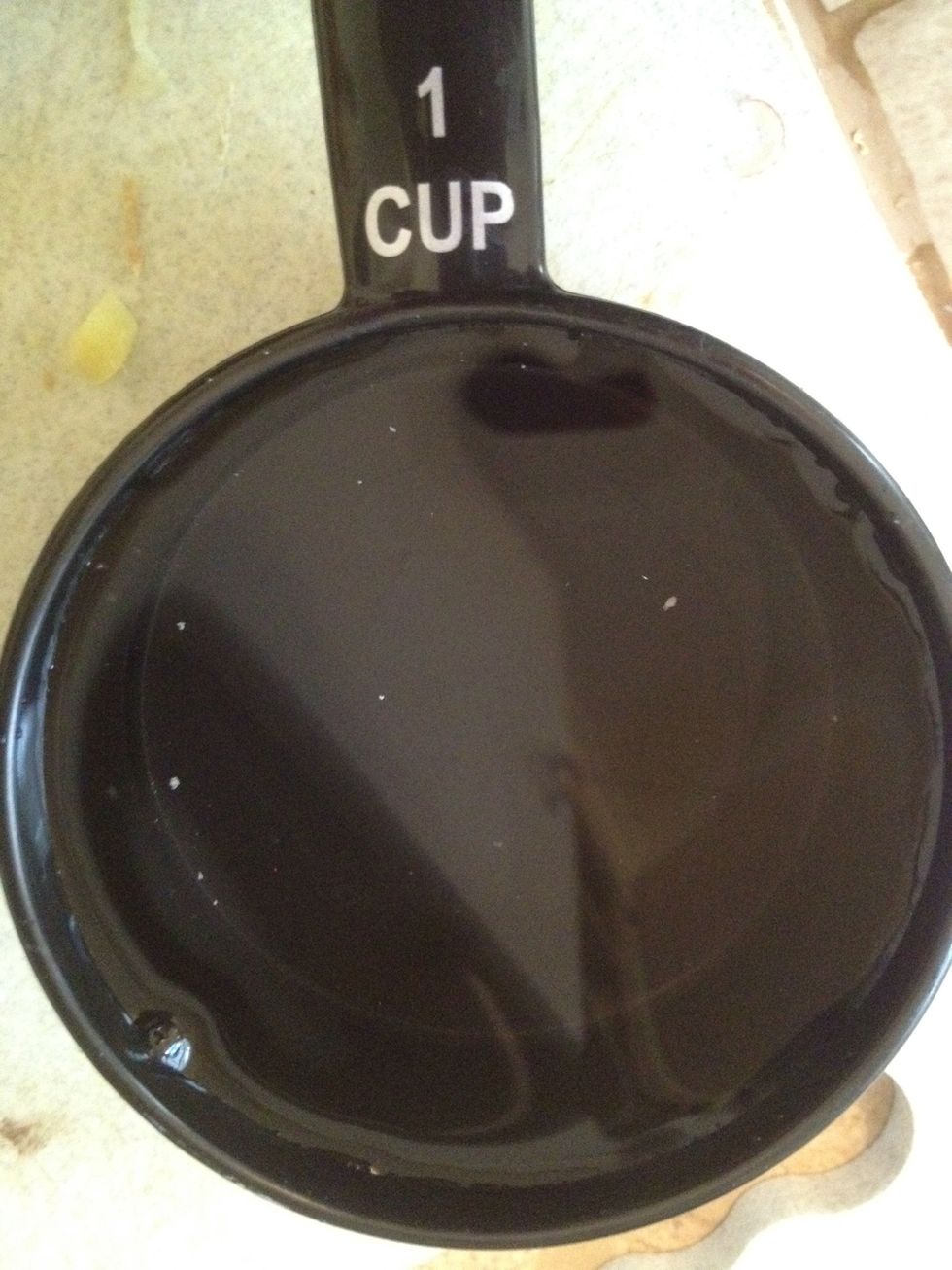 Add water.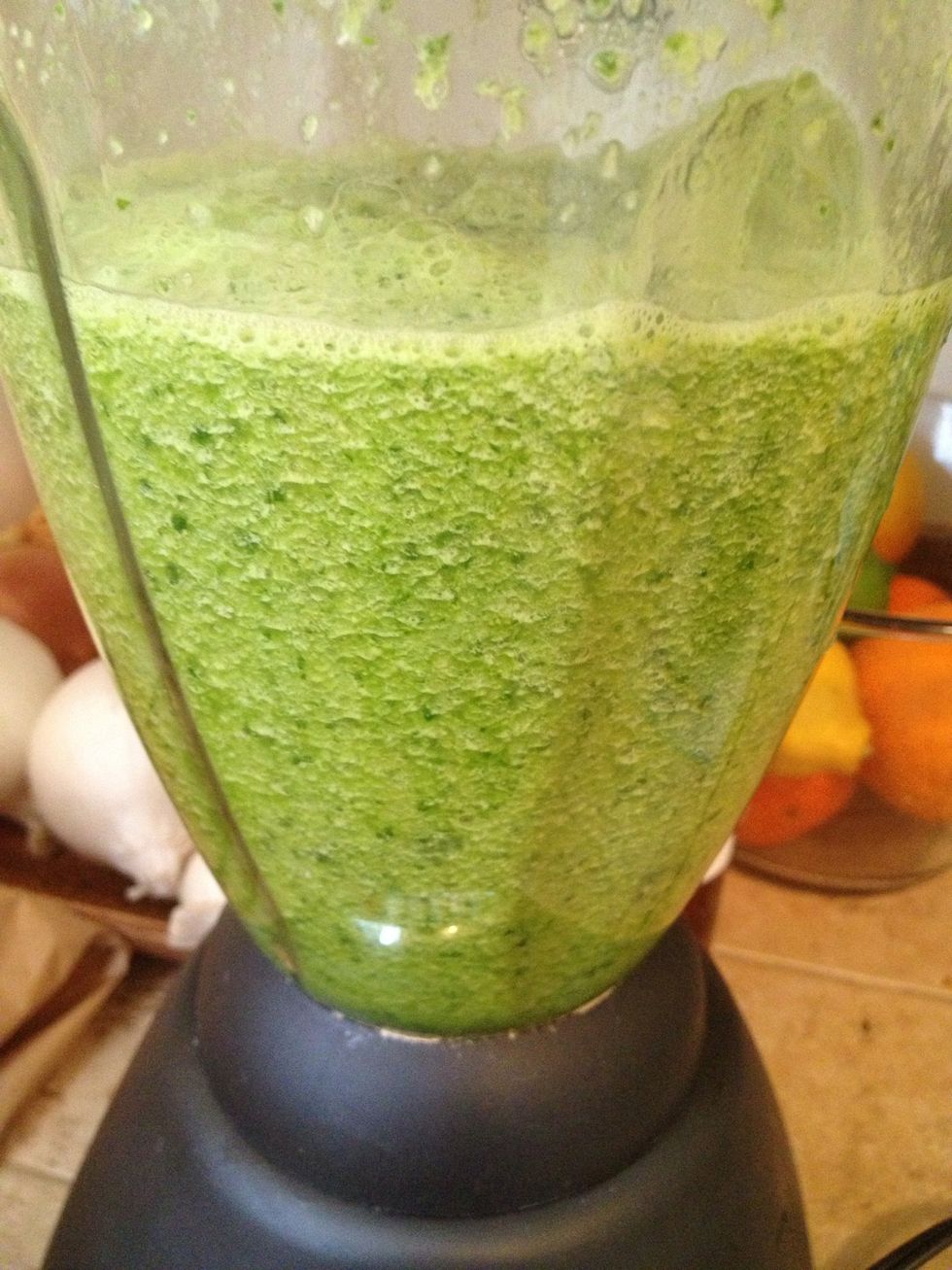 Blend on the Liquify/Smoothie setting, alternating between Hi and Lo.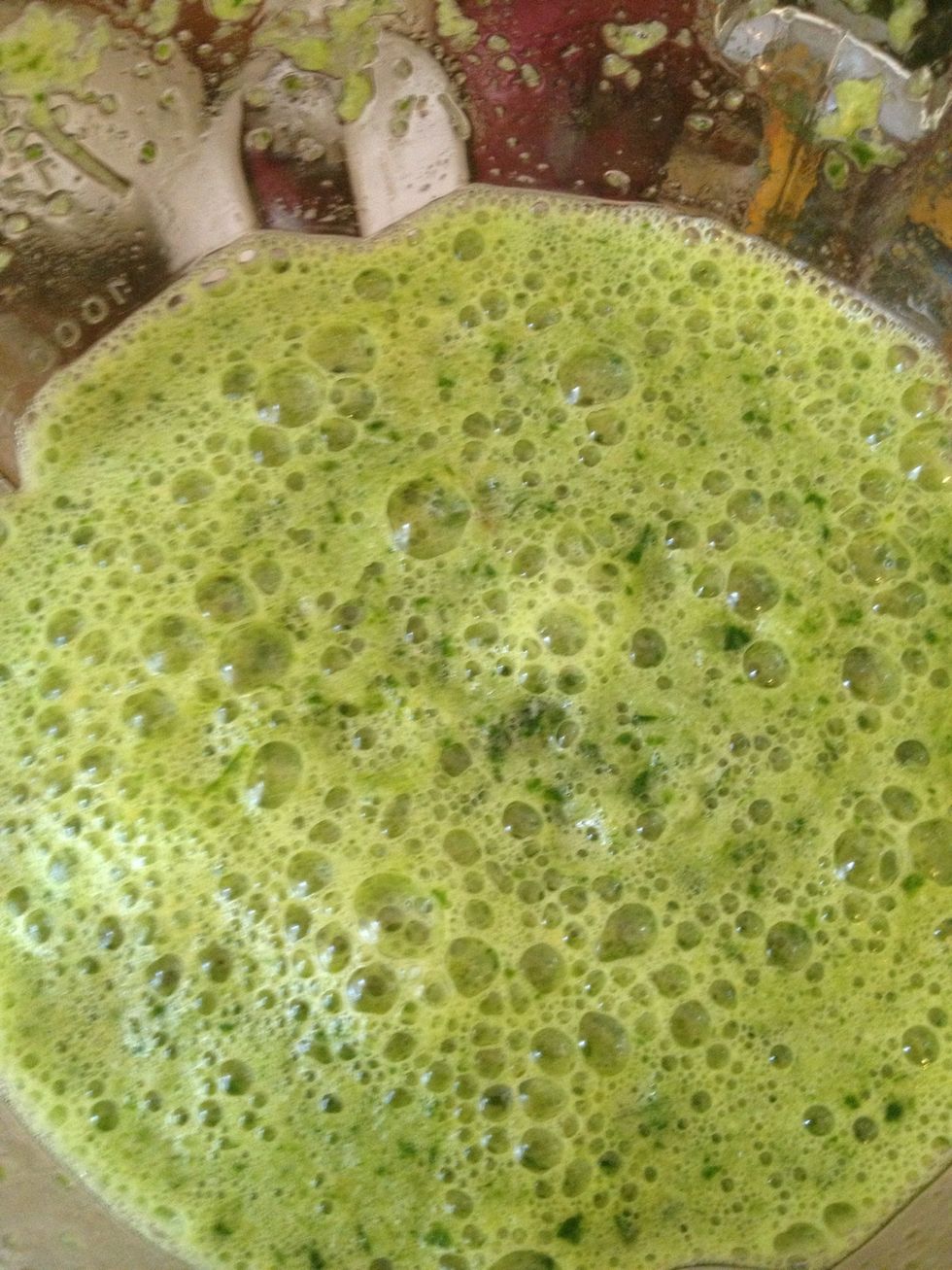 Yum.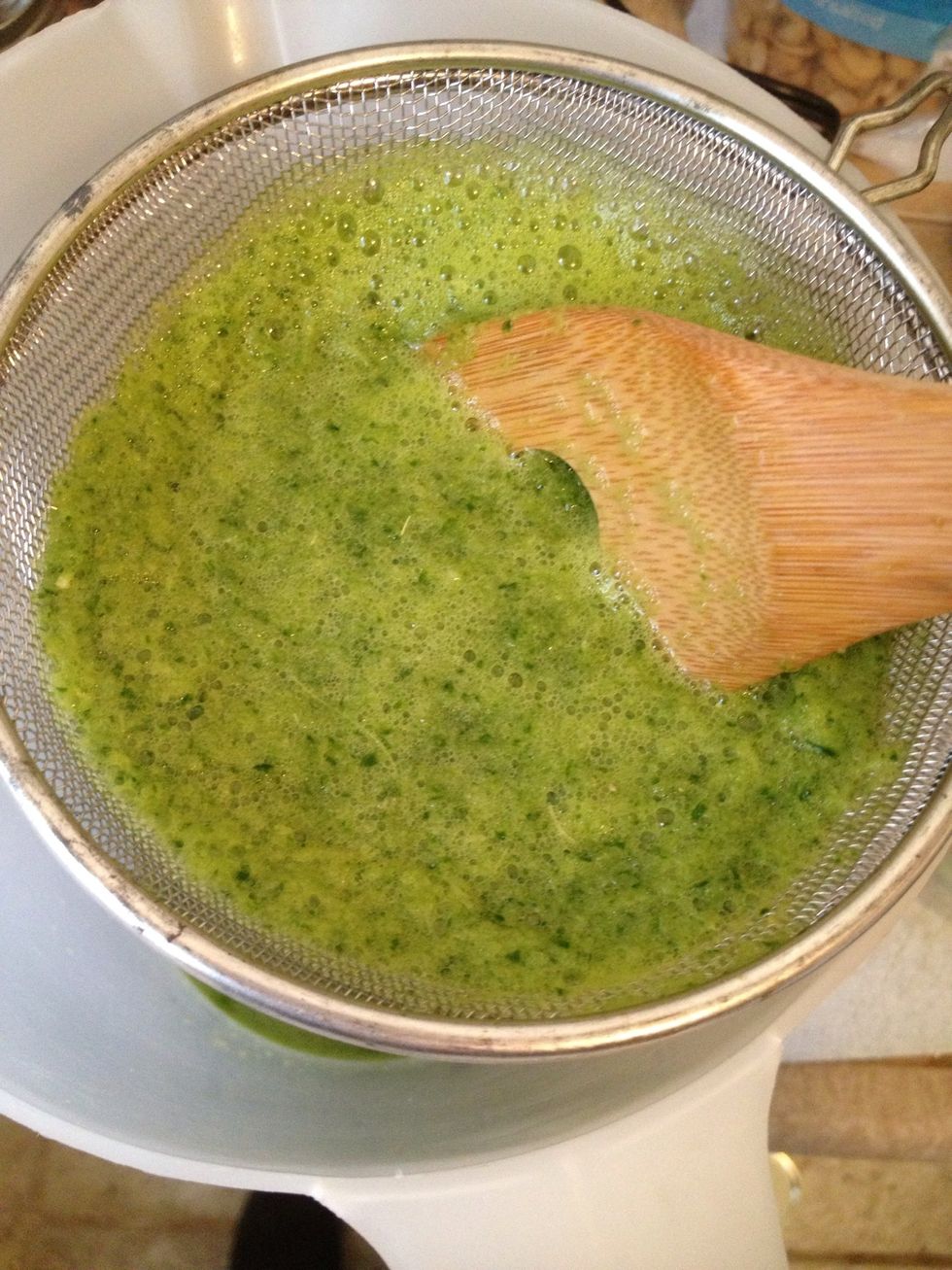 Push through a strainer.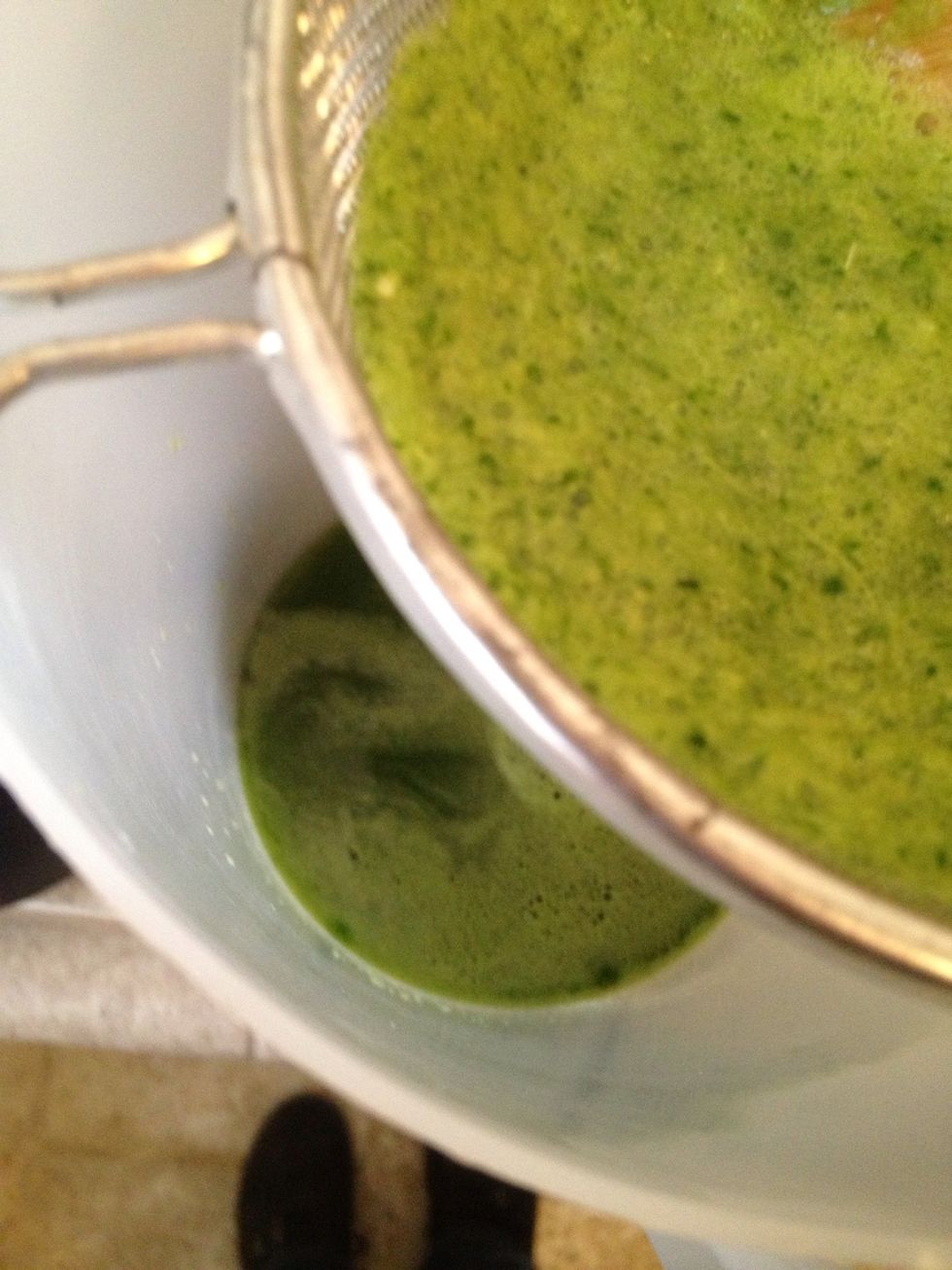 See! Juice!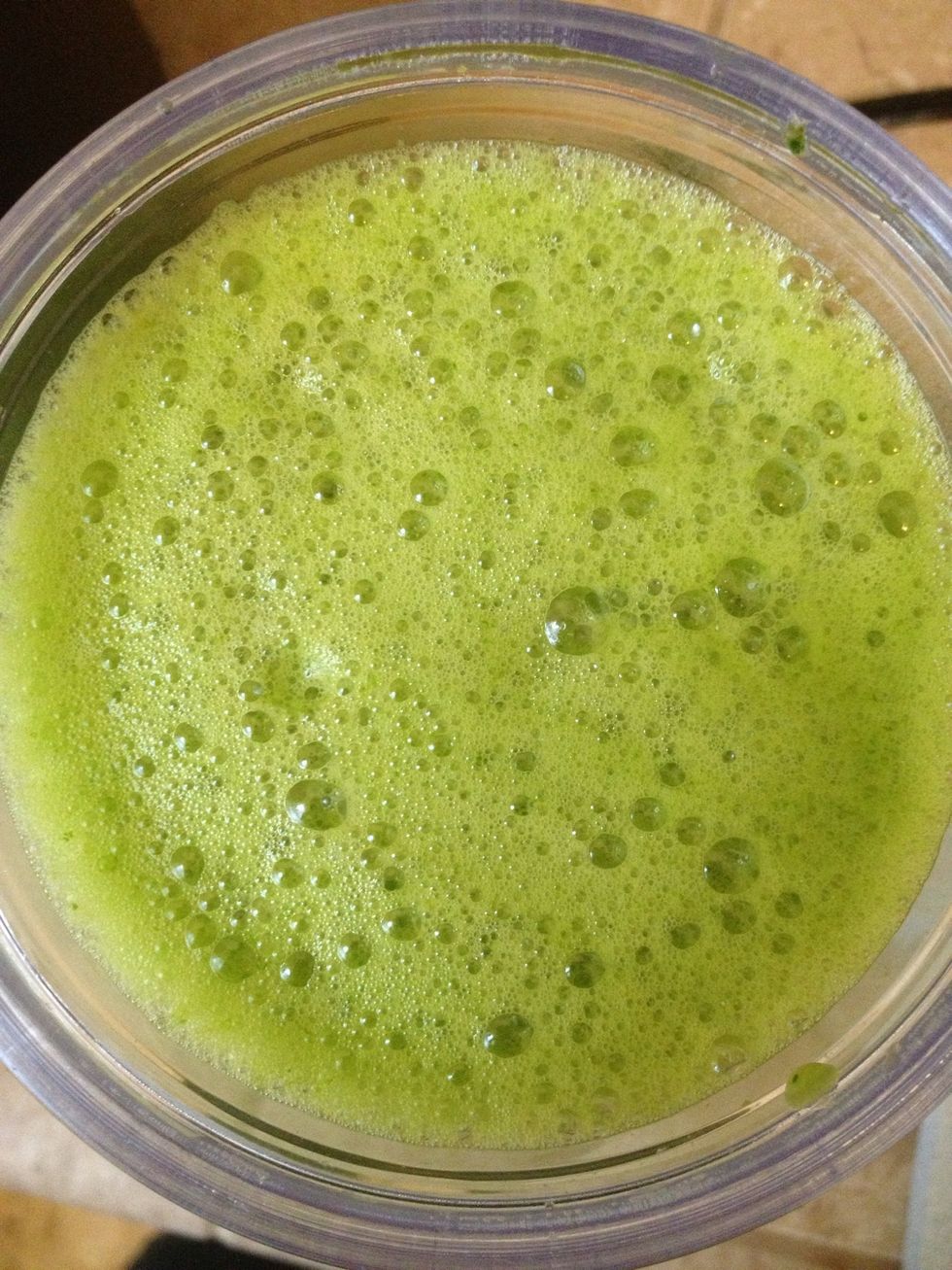 🍏🍋🌿🎊🔪🍹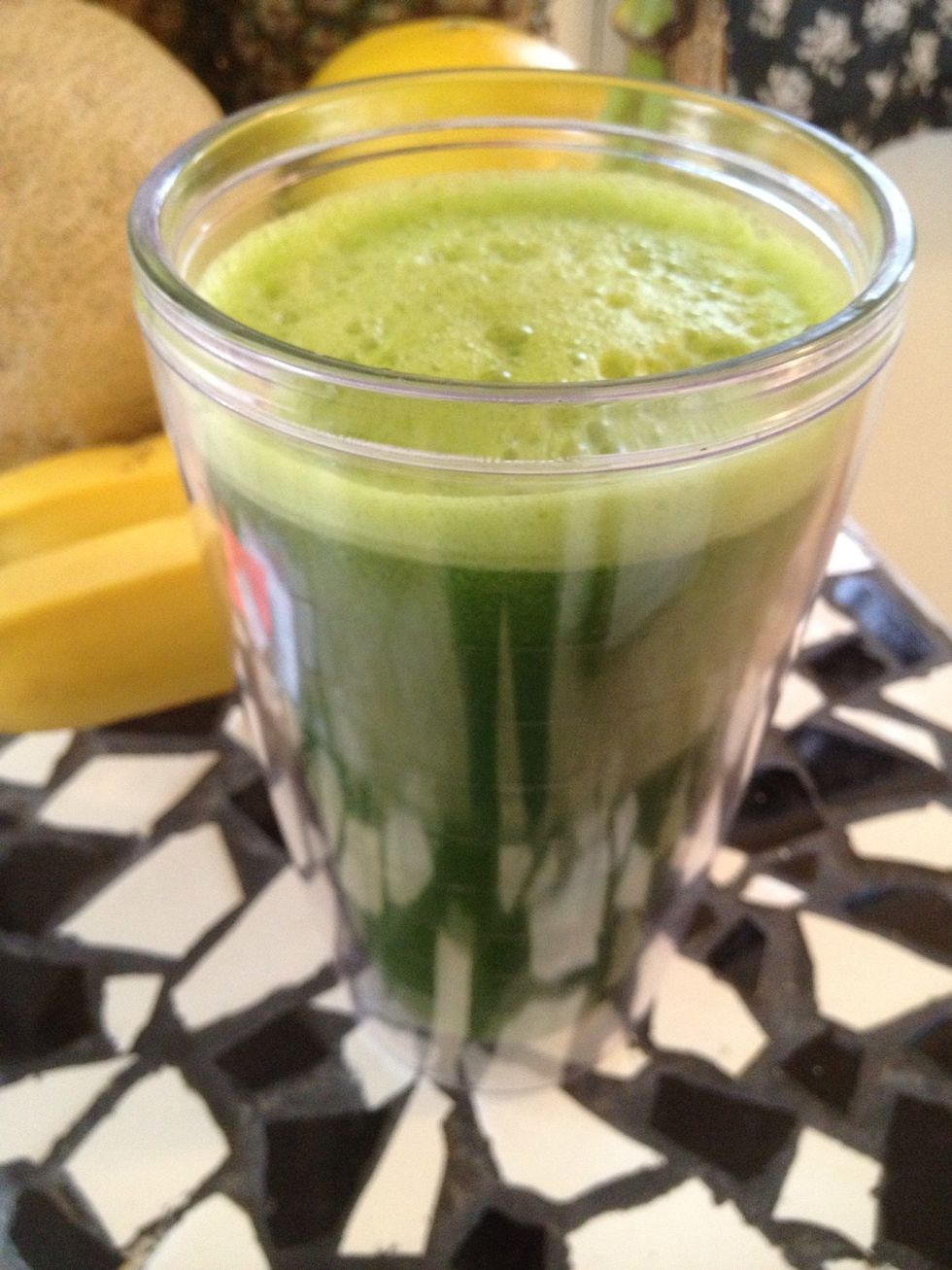 Makes about 24oz.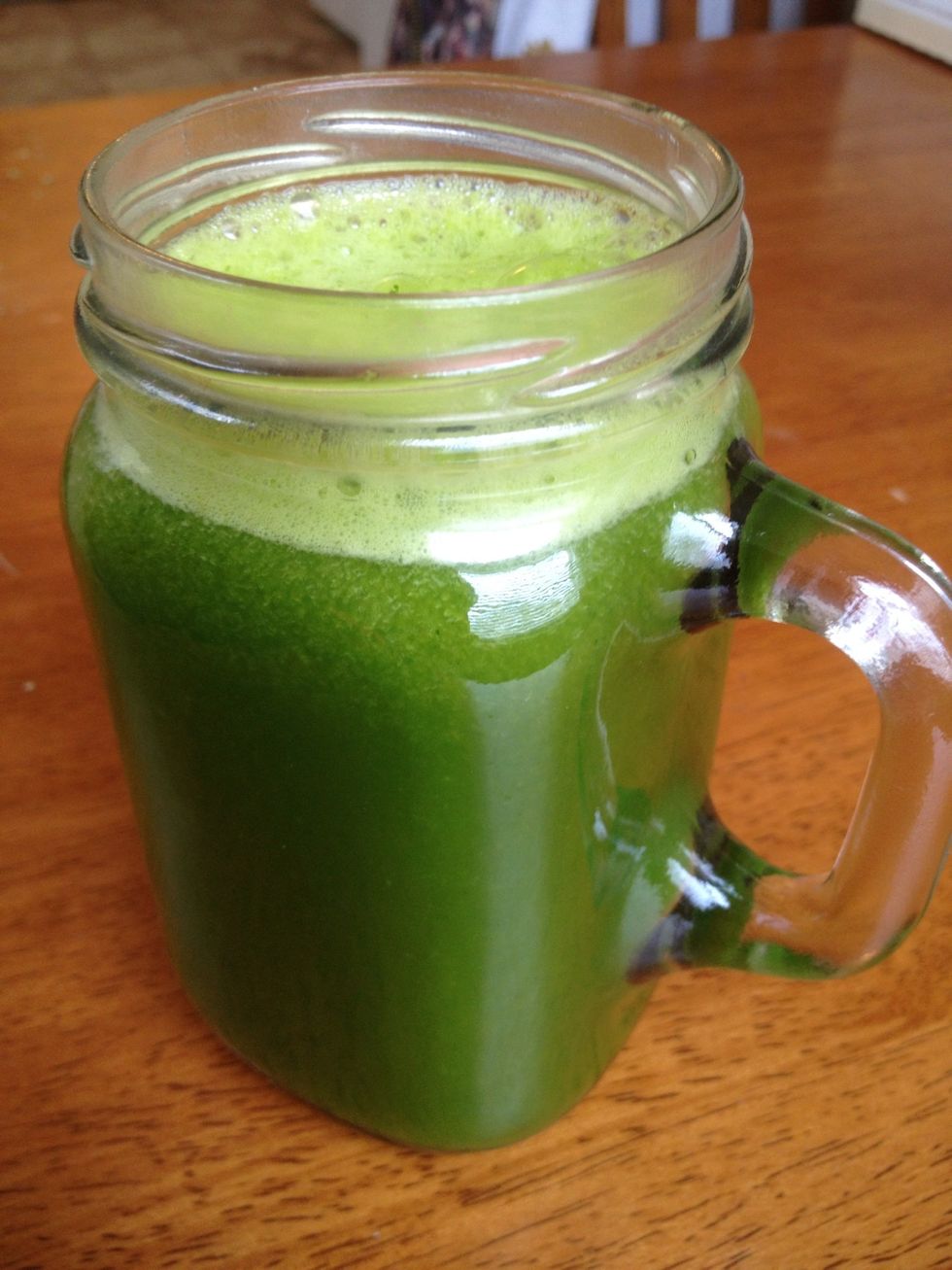 So I always have this left over for in a couple hours.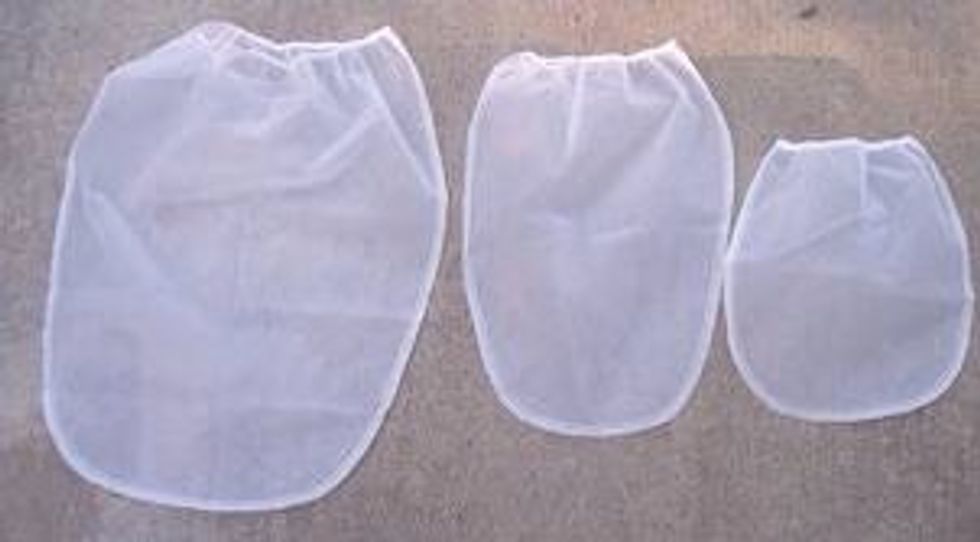 Also you can use these elastic paint strainer bags instead of a steel strainer. They yield more juice, but you can only use them once really.
6.0 Kale leaves
1.0 Red apple
1.0 Green apple
2.0 Celery Stalks
1.0 Lemon
1.0 Ginger (Thumb size)
2.0 Tangerines
0.0c Kombucha
1.0c Water