Prep, prep, prep! Clean, cut, and chop the fruits and veggies. I like to remove kiwi, lime, orange, and cucumber skins. My juicer doesn't like them.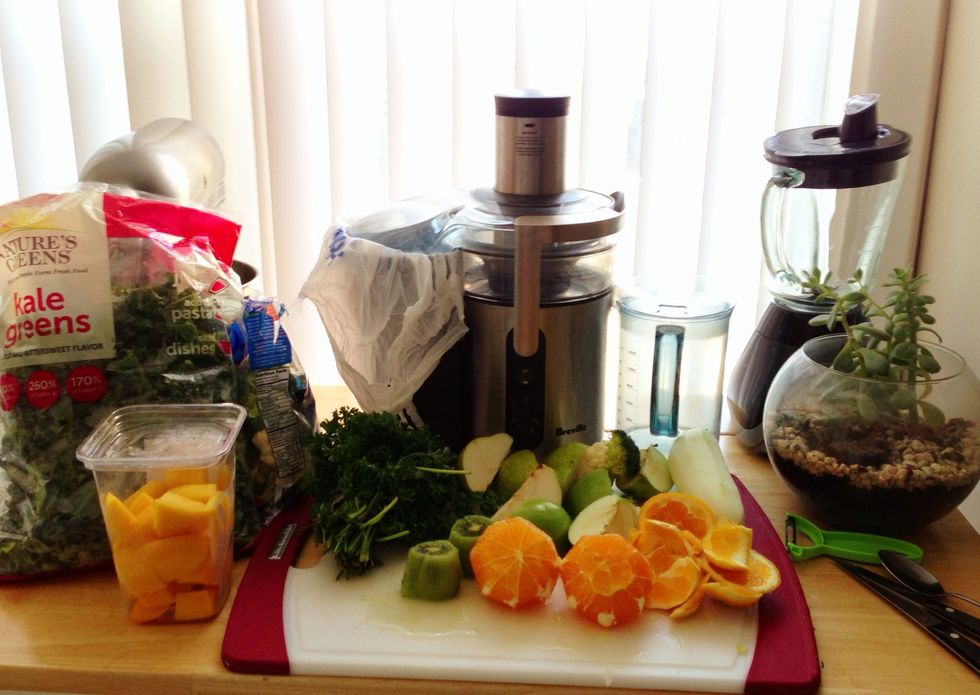 Place a bag in the juicer waste container for easy clean-up. Some people like to keep the kale "waste" for smoothies. Juice those goodies up!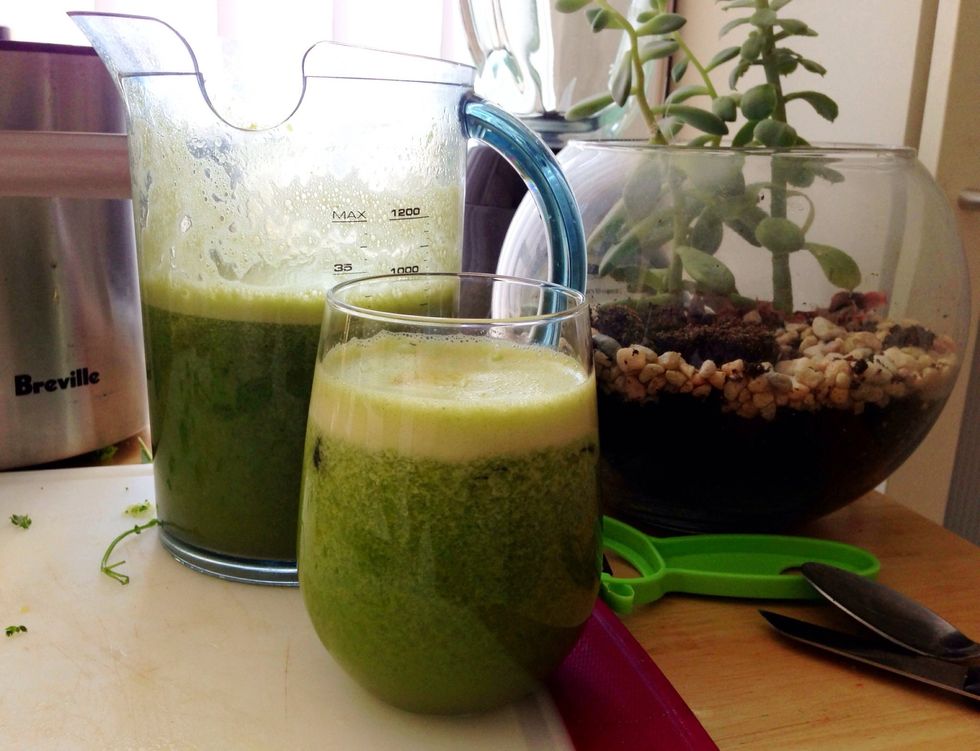 Pour yourself a nice tall glass of green juice!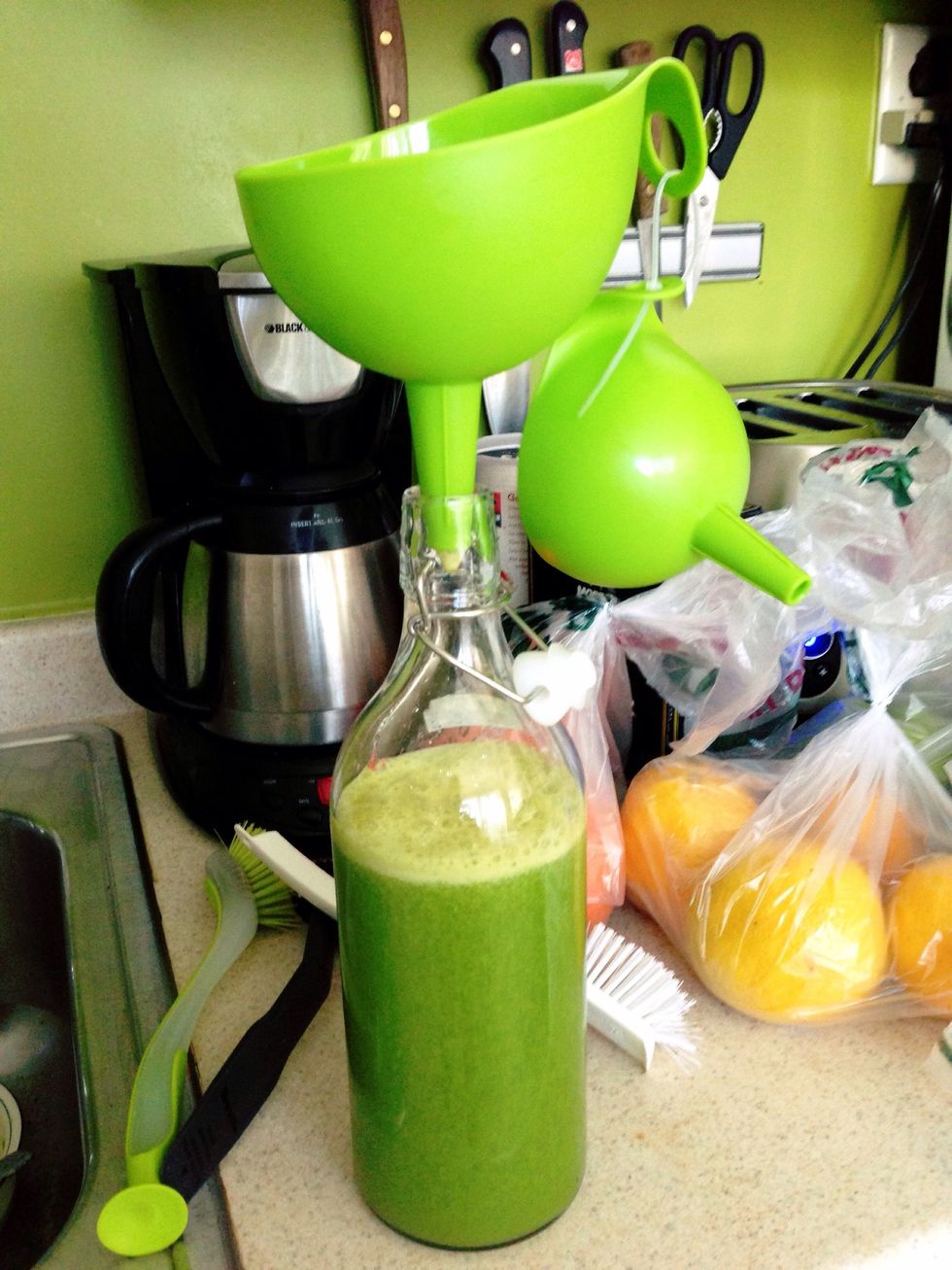 This recipe yields 2 bottles of juice. Bottle and refrigerate. While I'm juicing, I like to do leafy greens first, split them between the bottles and then continue onto juicier items.
I bottle while I juice because my container won't hold all the delicious juice I'm making. Looks like the left bottle ended up a little greener. This juice typically keeps for 2 days. Drink up!
2.0 Cucumber
1.0 Bag of kale
2.0 green pear
1.0bnch Broccoli
2.0 Limes
2.0 Oranges
2.0 kiwi
1.0bnch Parsley
2.0bnch Green apple
1/2c Mango
1.0 Juice Press
2.0 Glass bottles for storage