How to make green enchiladas
You can pretty much put any filling u like cheese, chicken, beef,potatoes etc...I made them out of chicken
15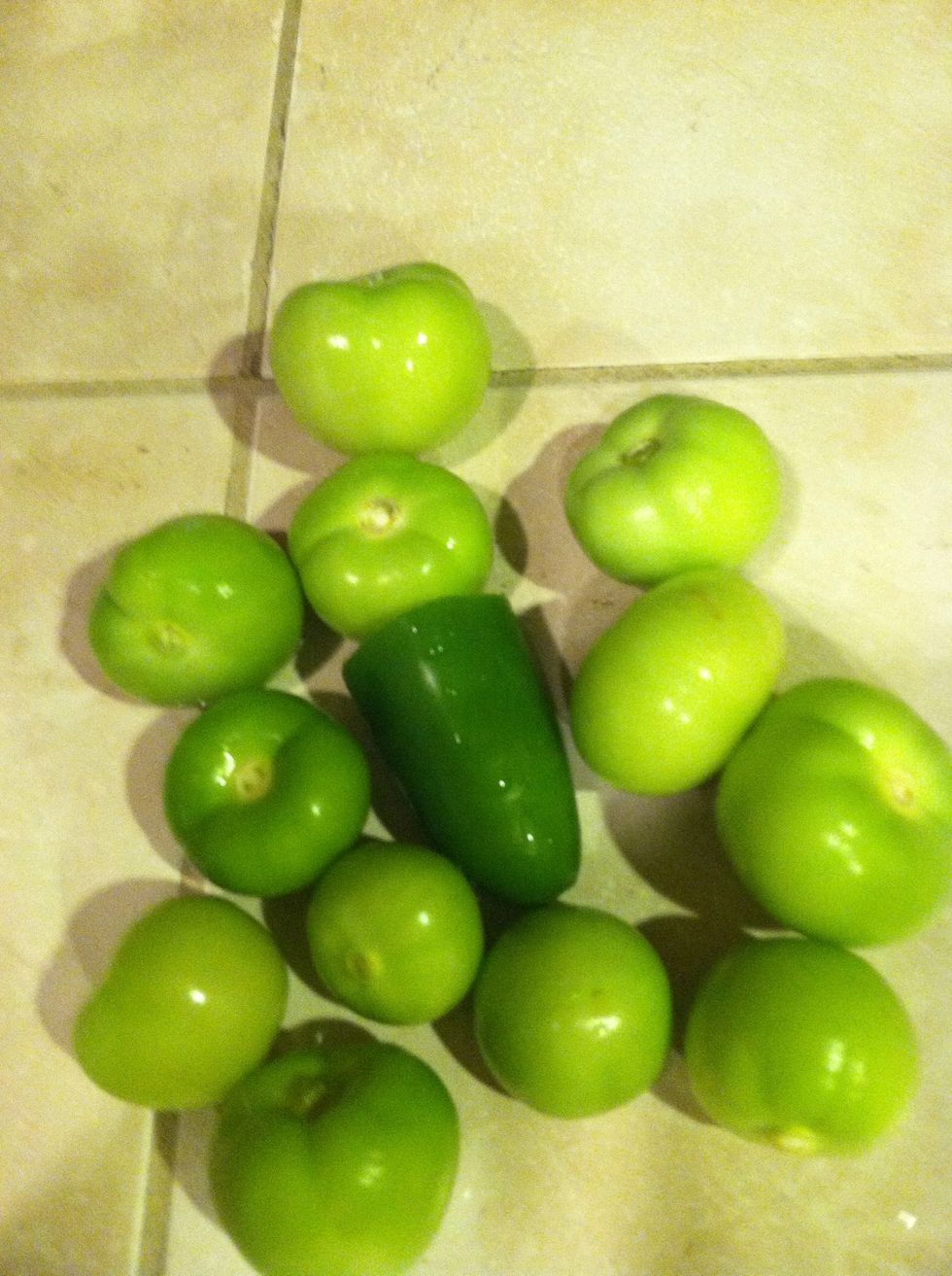 Peel and wash your tomatillos
Put water in a pot, add your tomatillos and half of jalapeño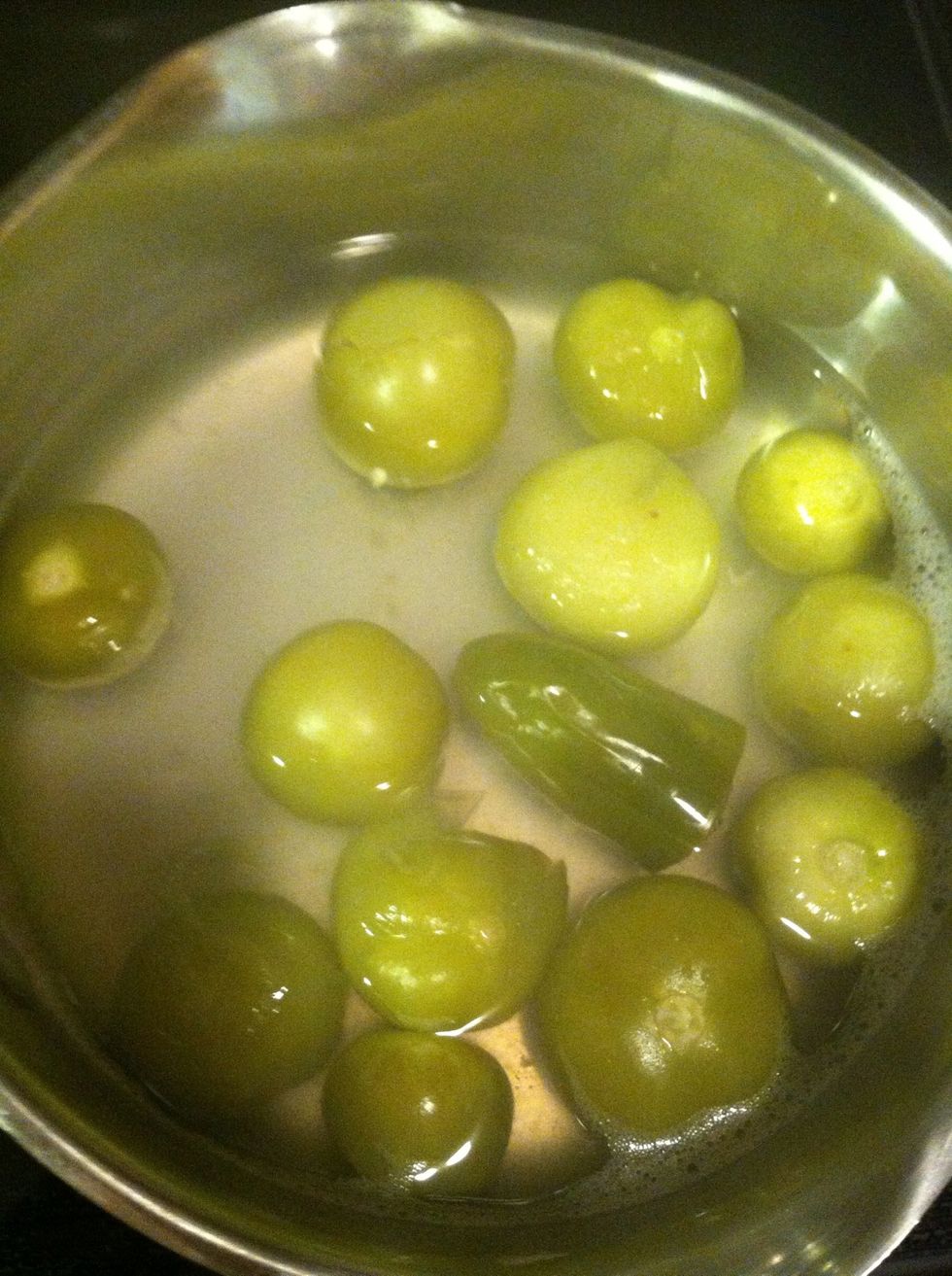 Cook until light green, that's when they r fully cooked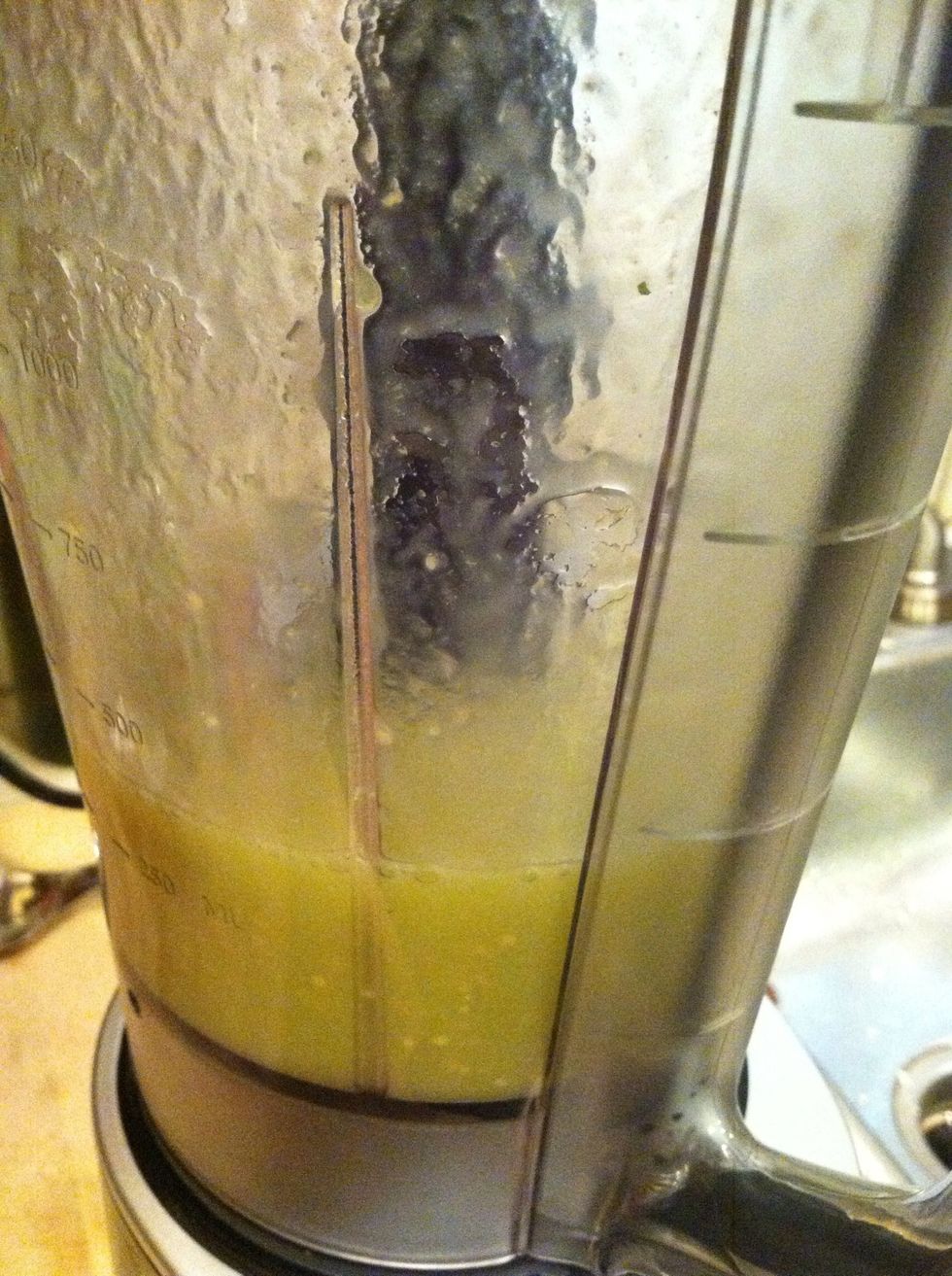 Add tomatillos, jalapeño, chicken bouillon, salt, and about a 1/8 cup of water (u can use the one u cooked the tomatillos in) blend together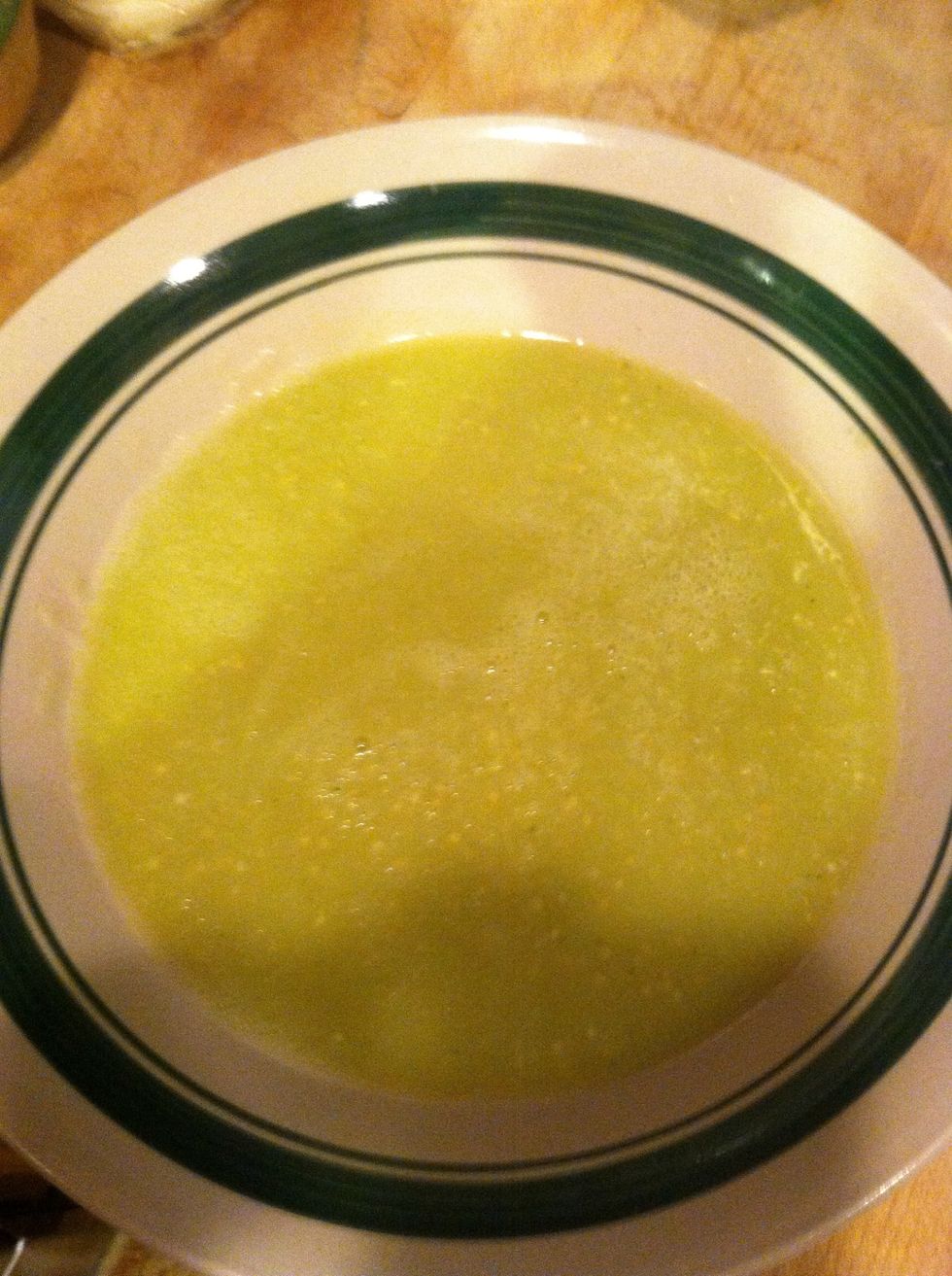 Add in a dish, big enough to be able to coat your tortilla with the sauce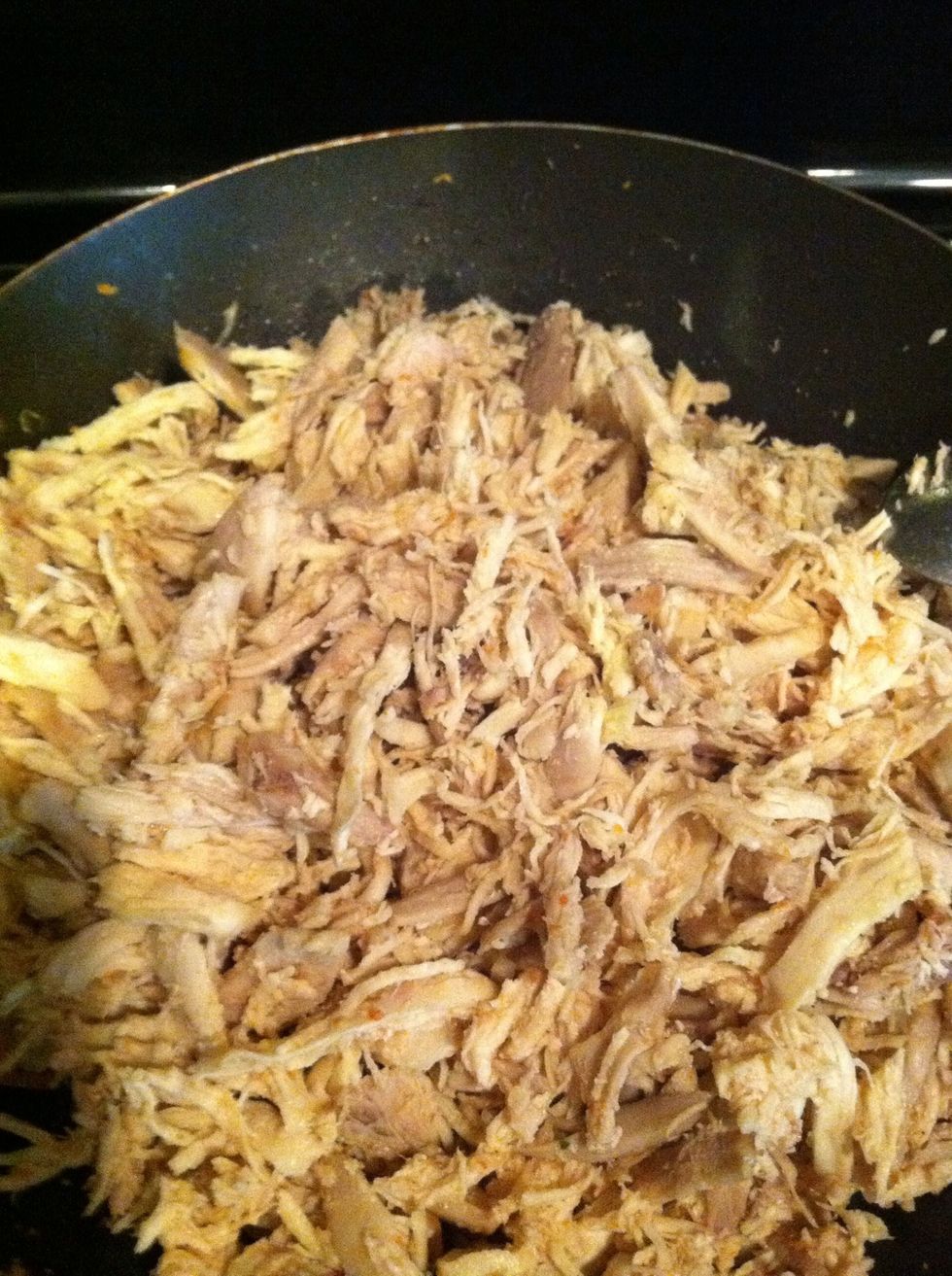 I will b making my enchiladas with chicken, but u can add any filling u like. I have a guide for the chicken recipe, if u want to check it out.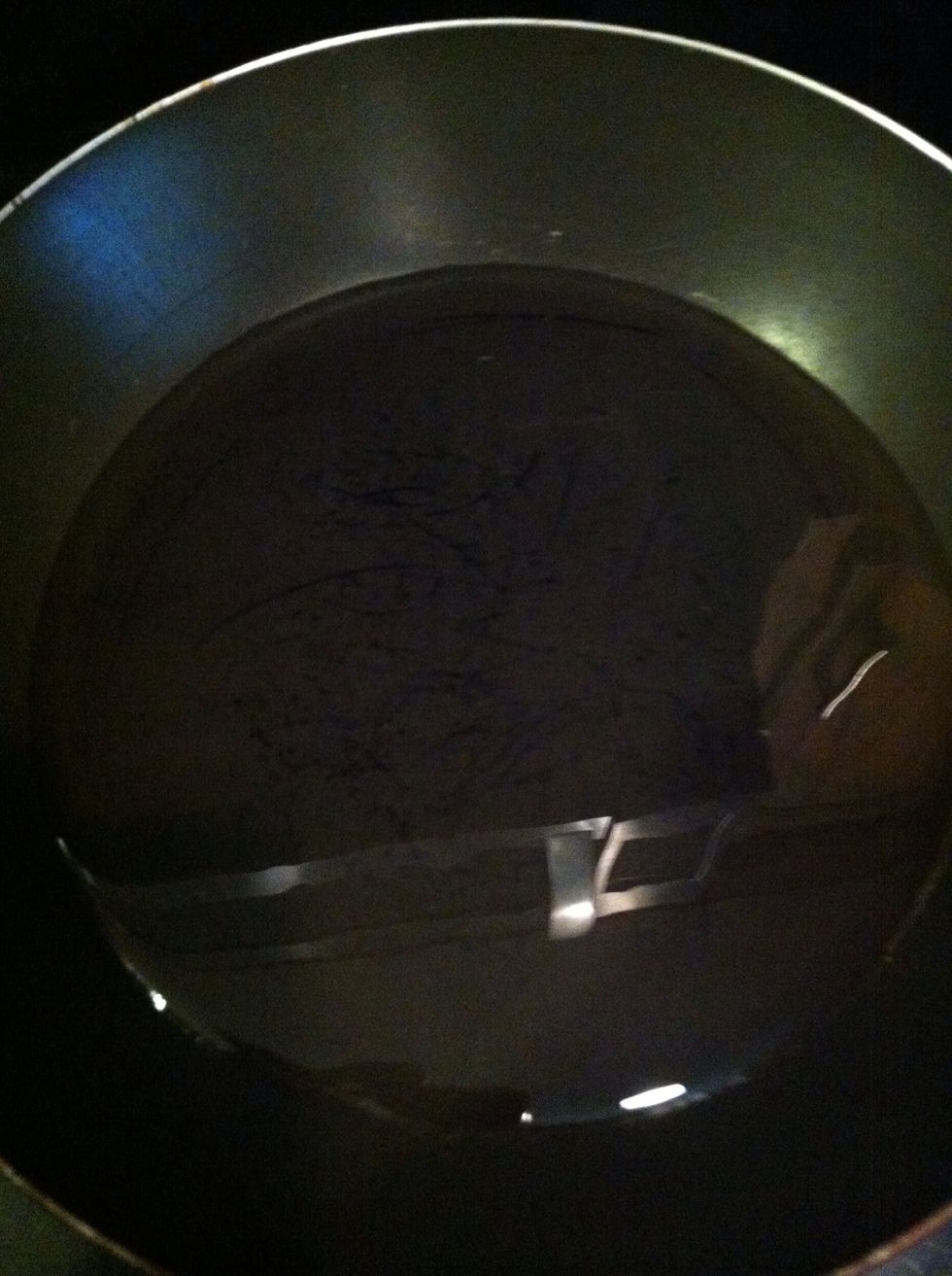 In a heated pan add oil.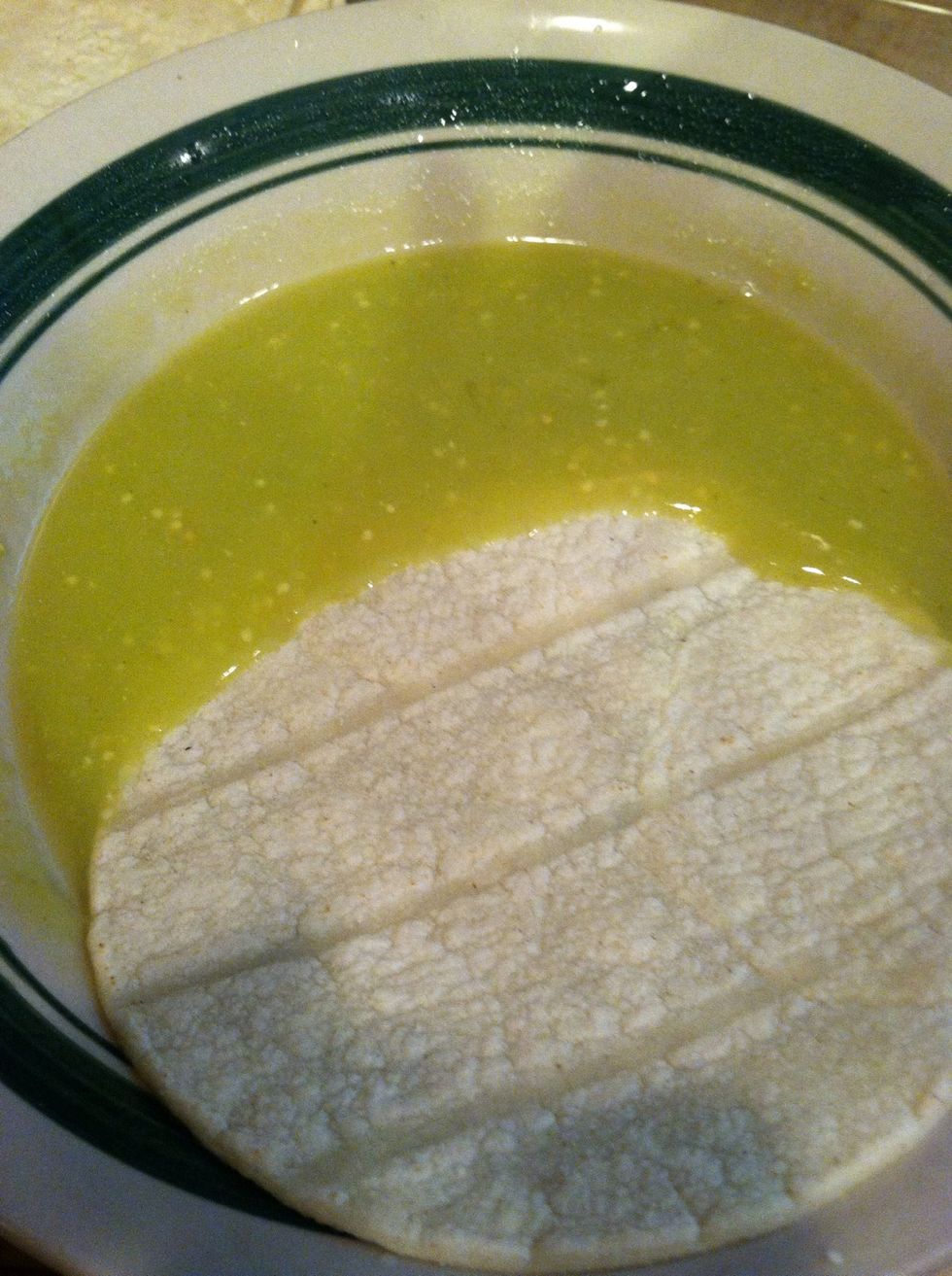 Cover your tortilla with the tomatillo sauce
Now do the other side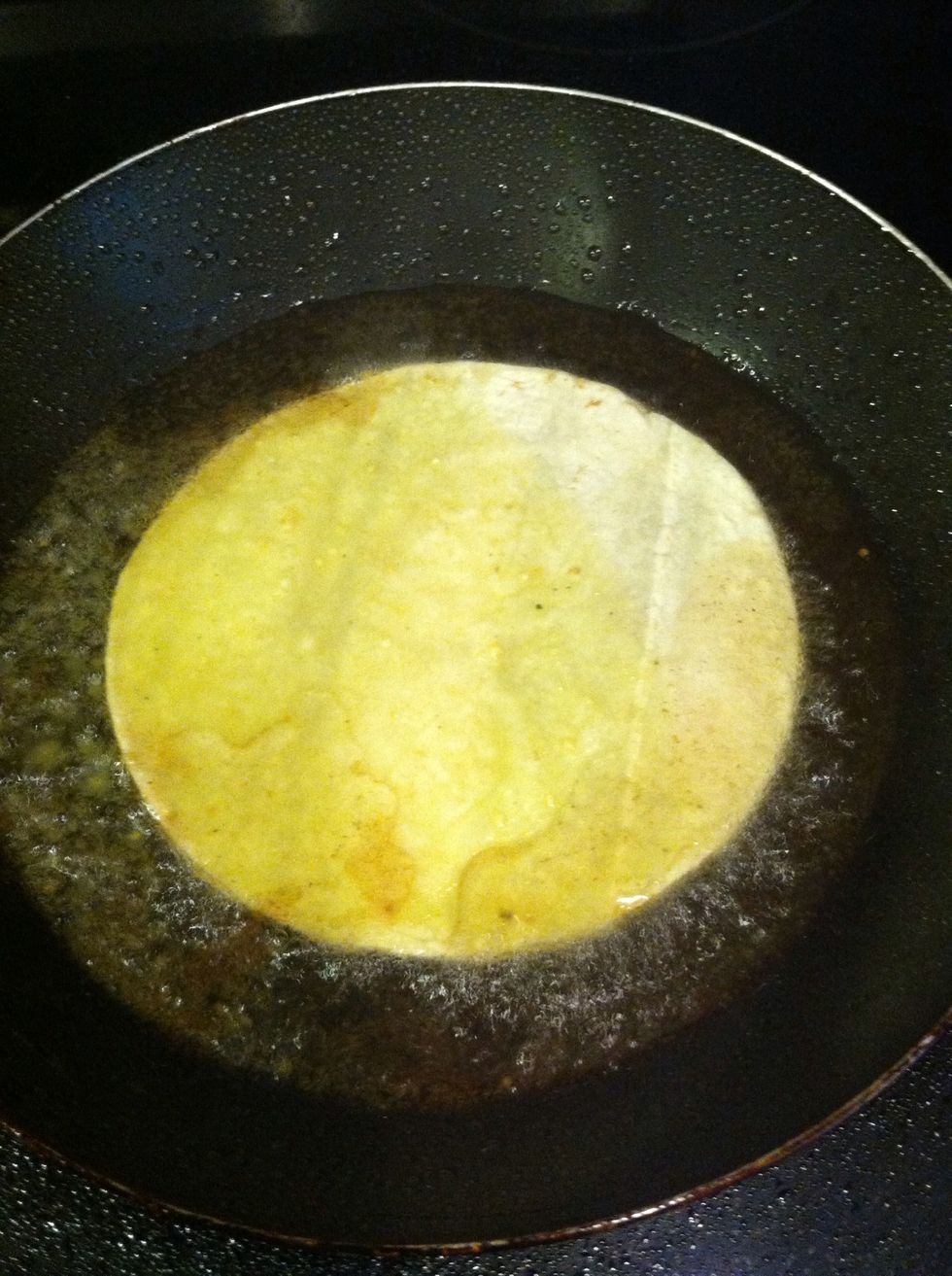 Add to hot oil. Leave about 20-30 seconds per side.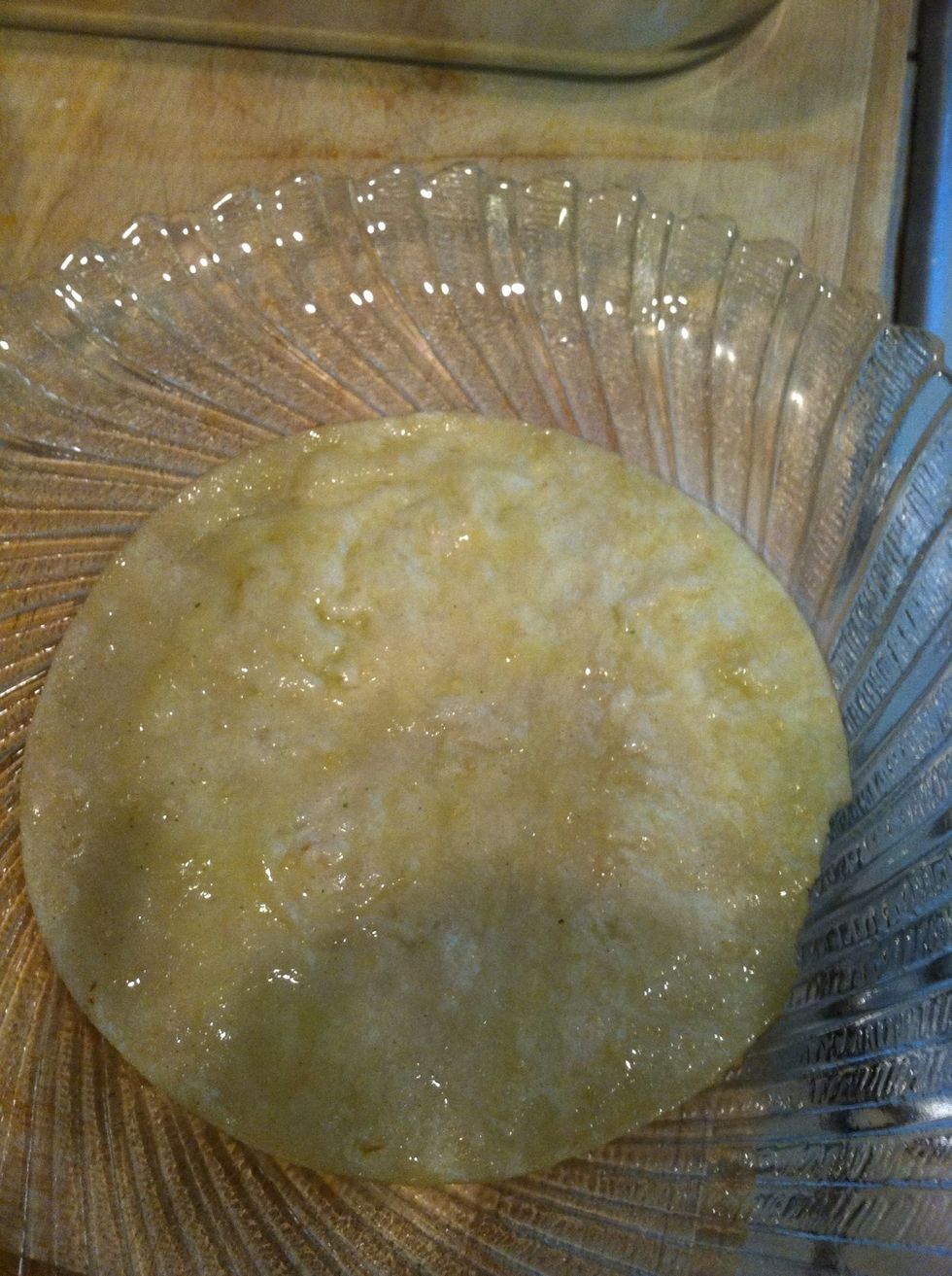 Put on a plate. Continue with the rest of the tortillas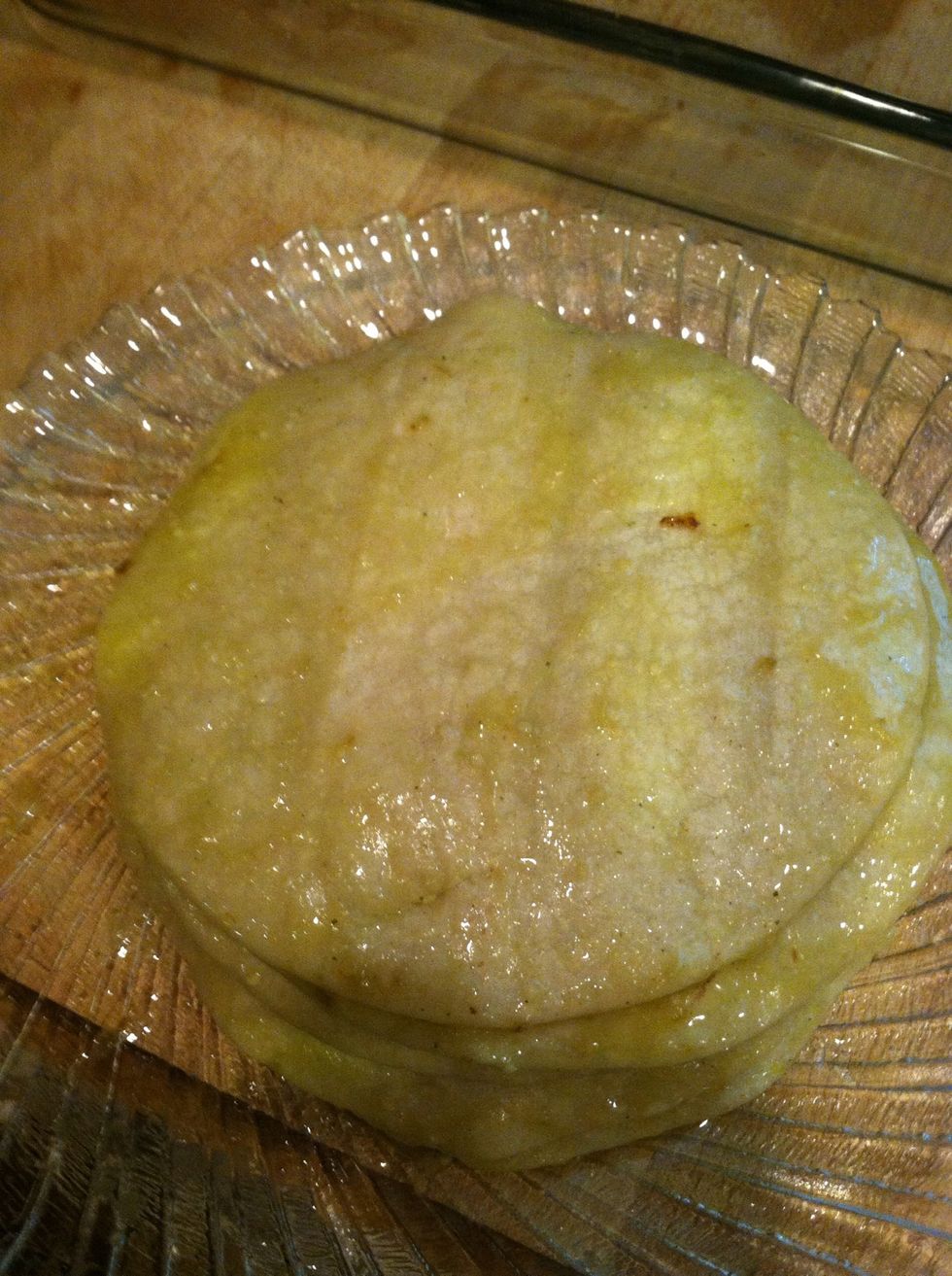 Now that we r all done with the tortillas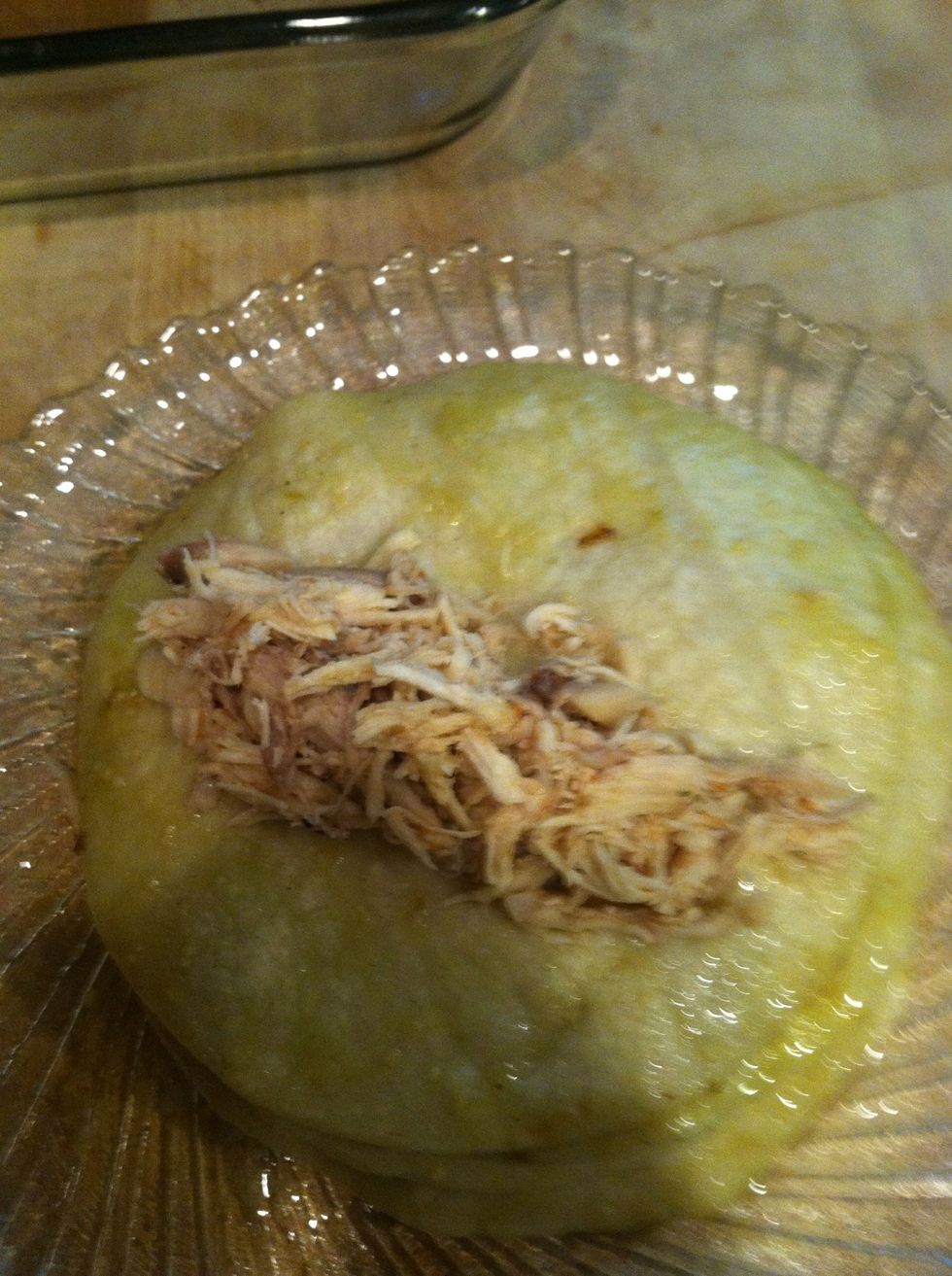 We need to add filling to the tortilla
And roll, be careful not to burn yourself. The tortilla is pretty hot.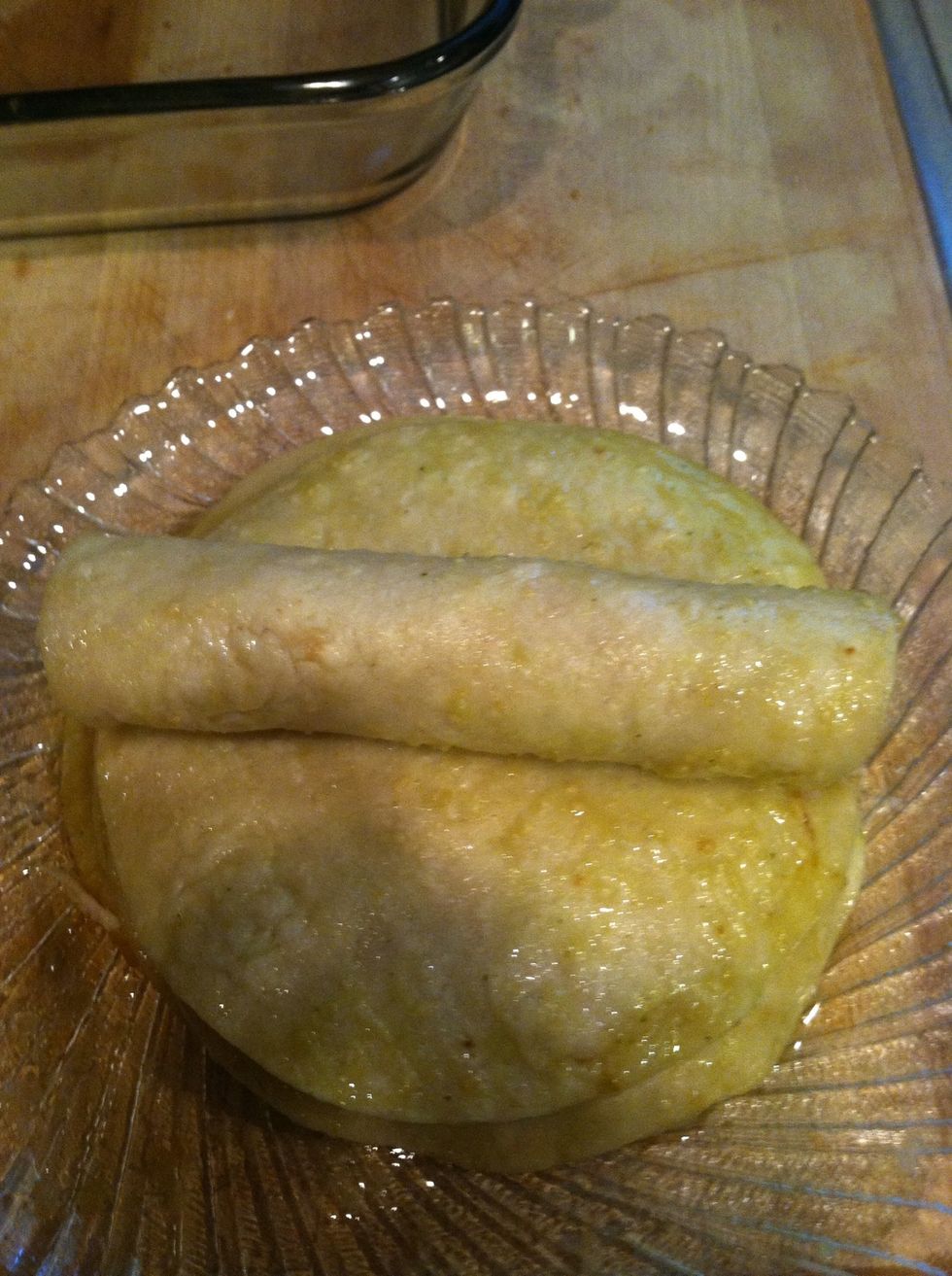 Continue with the rest of your tortillas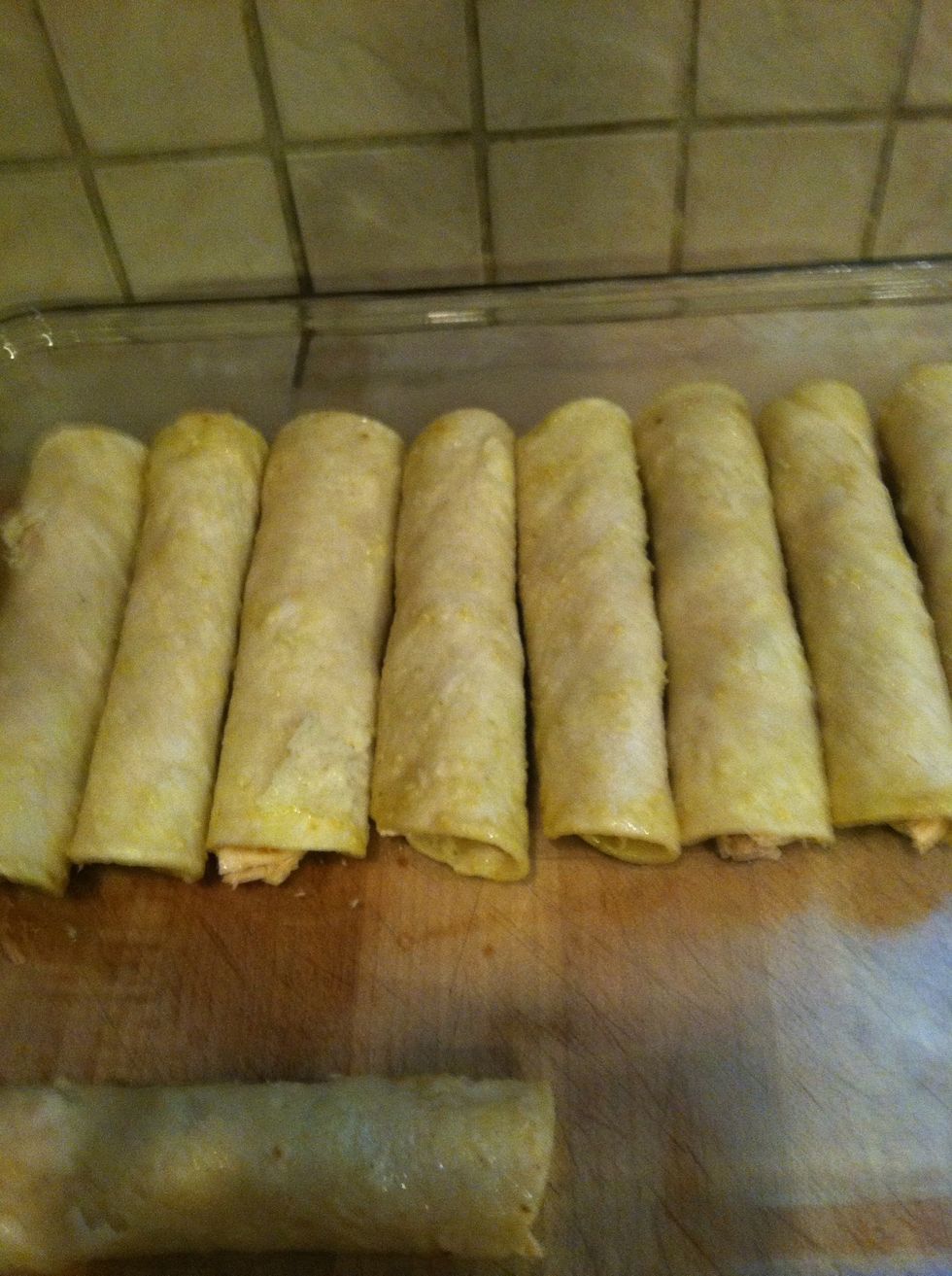 I like to put mine in a baking dish, because at times i put them in the oven to keep warm until we are ready to eat. (In 170 F temp)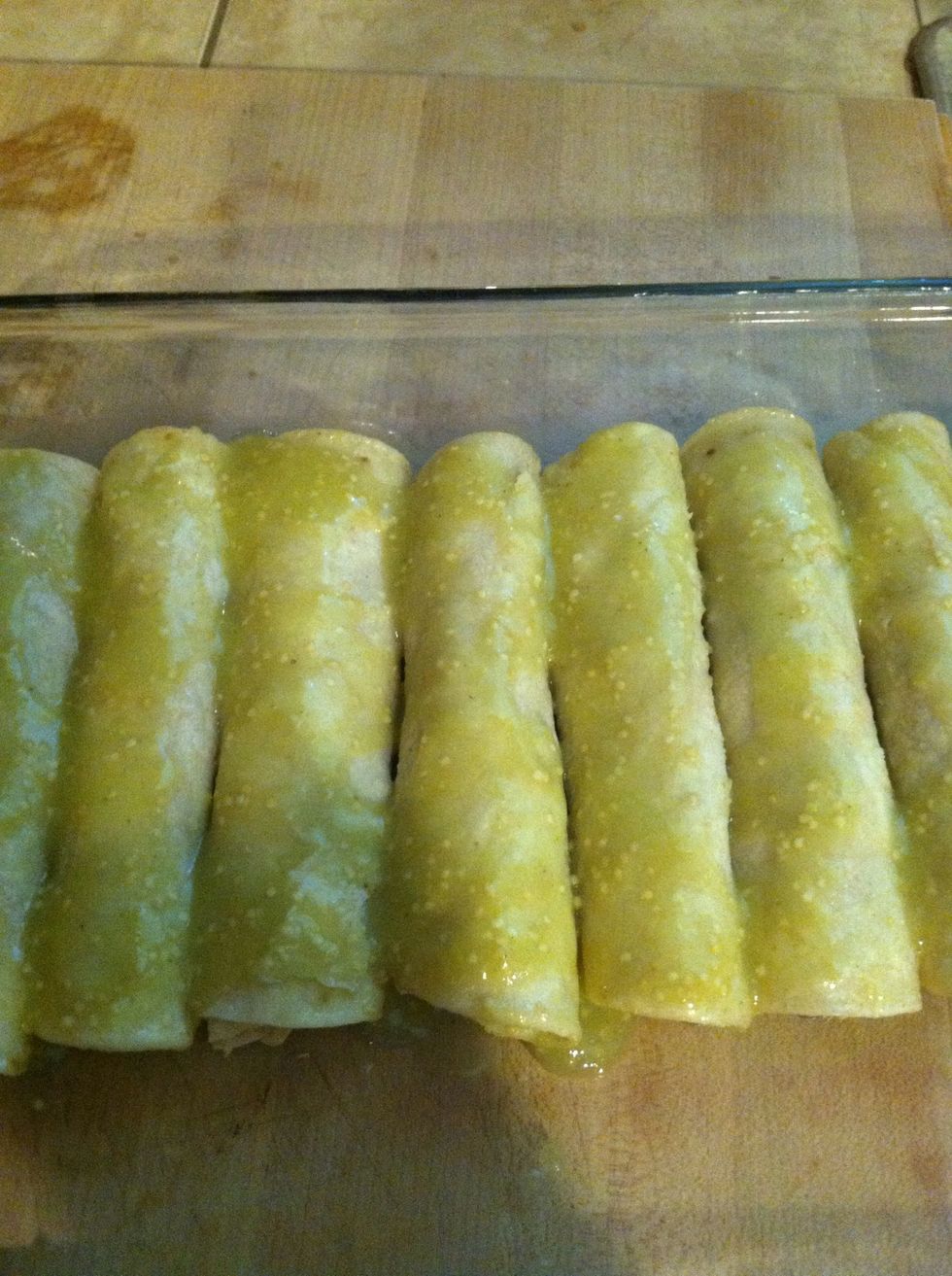 If u r going to put in oven and u had extra sauce left u can always put on top of your enchiladas instead of throwing it out. Just a thought 😄
Chop your lettuce, and shred your cheese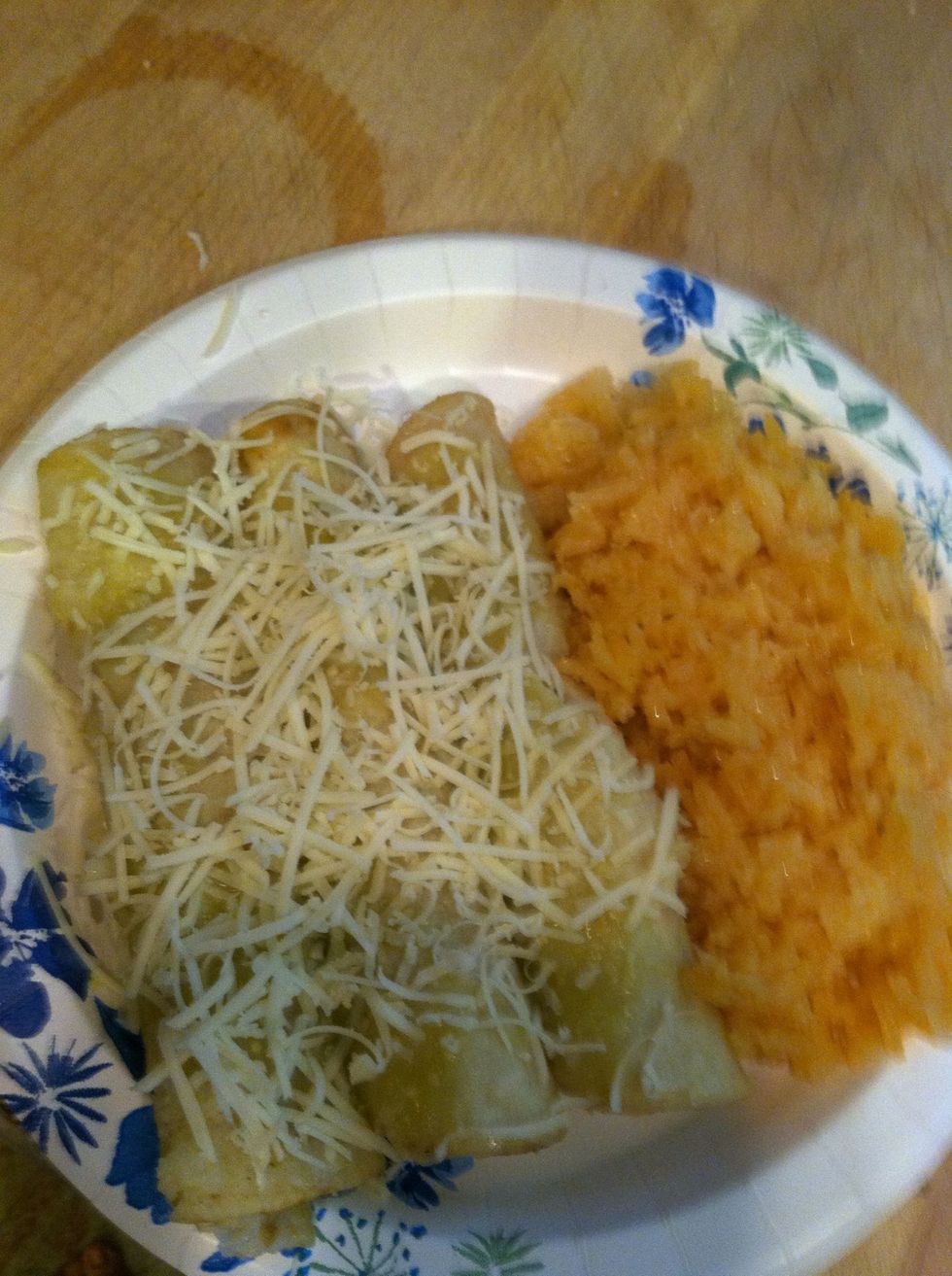 Sometimes, I just like to add Monterey Jack or mozzarella cheese on top of the enchiladas. This plate is going to b tomorrow's lunch. So when it's heated in microwave the cheese will melt.
Sorry for the bad pic. Add lettuce, cheese, and sour cream. enjoy with some rice and beans.
12.0 Tomatillos
1/2 Jalapeño (or less)
1.0Tbsp Chicken bouillon
Tortillas
2.0Tbsp Oil (or more If needed)
1/8tsp Salt
Chicken in tomato sauce (or any filling)
Optional ingre.
Lettuce
Sour cream
Cotija cheese/any melting cheese