A tasty trip to the Southwest. Use for tacos, enchiladas, nachos etc. 1 of a kind flavor.
20
Gather peppers (anaheim/jalapeno, serrano) and place on roasting pan. Rejoice in their awesomeness. Turn on broiler in oven or light up the grill.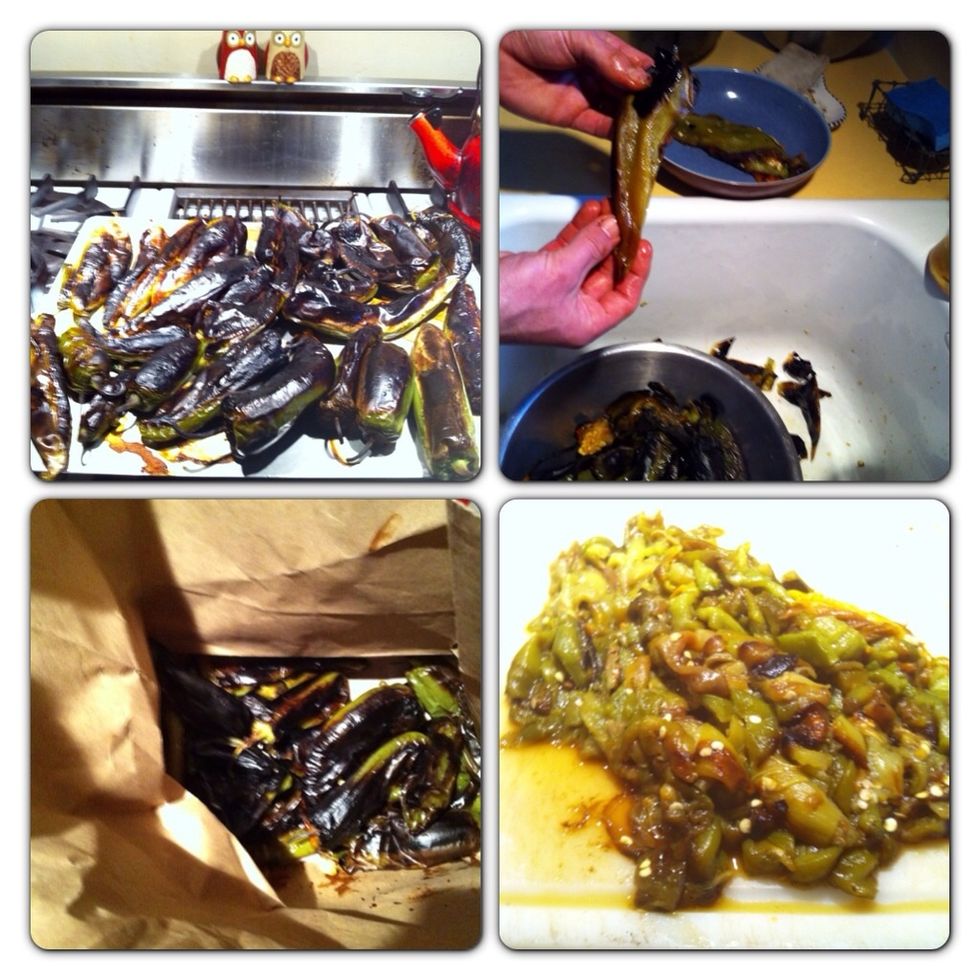 Char chilis on all sides for 4-5. Put in a paper bag, close tight for 25min. While peppers cool start work on pork next page...then peel away all blackened skin and remove all seeds/stems. Chop :-)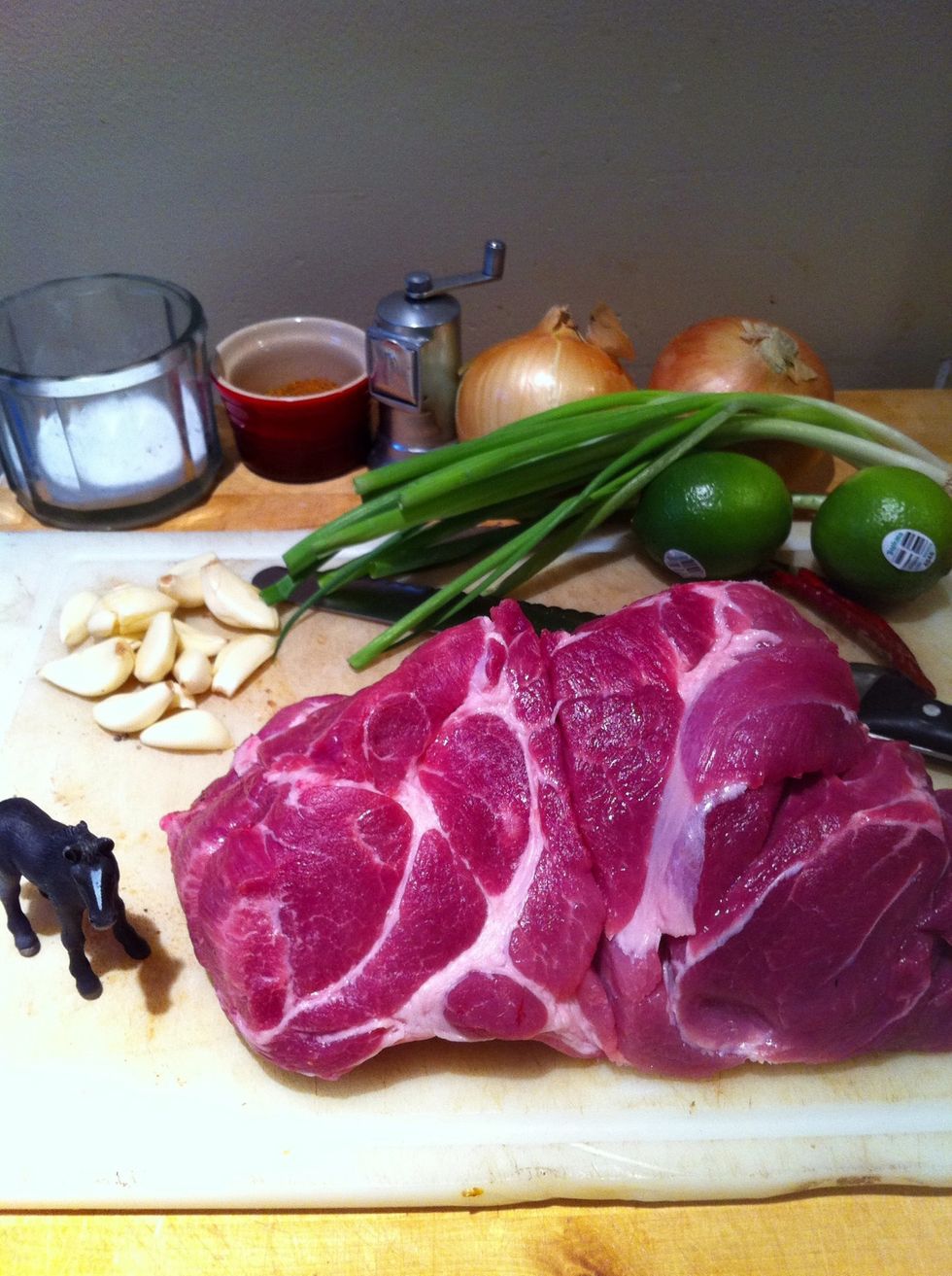 Pork shoulder rules. Preheat oven to 425. Chop pork into 3-4" chunks.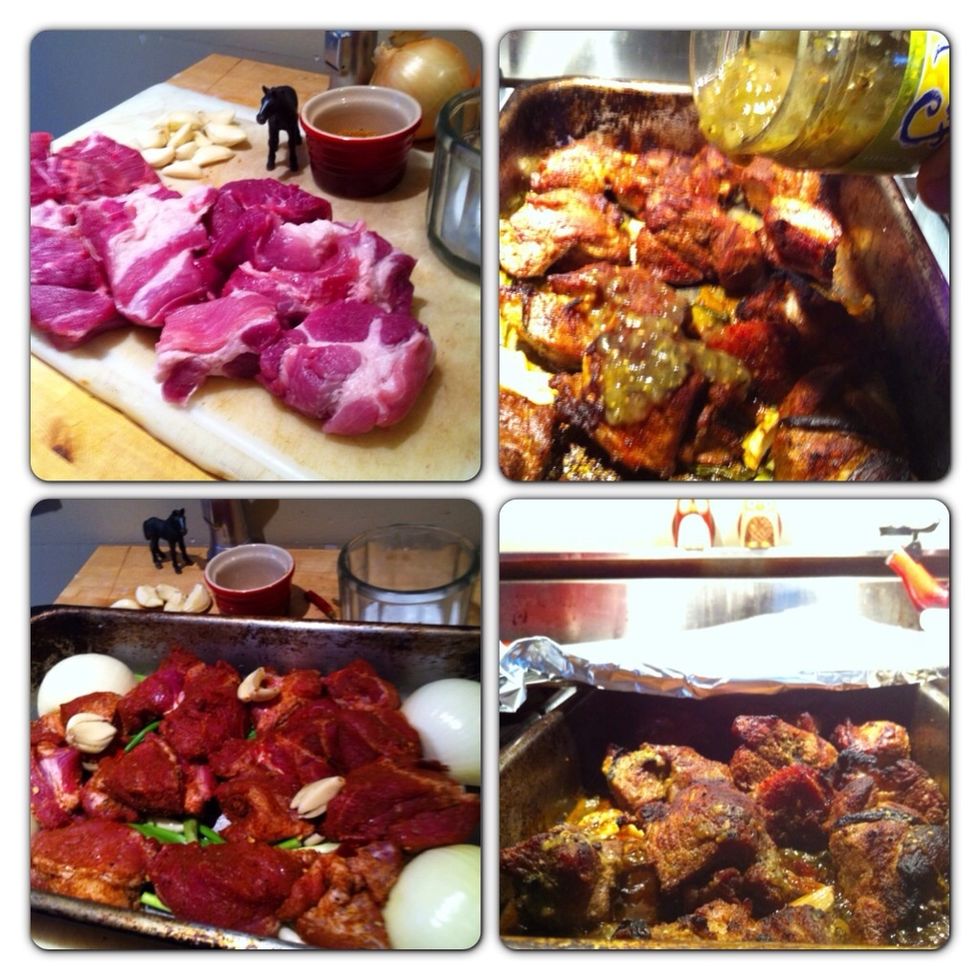 Apply spice rub & salt to Pork. Place G-onions, garlic, onions and pork in roast pan. Roast 1hr till pork is charred. add 1C stock, 1C salsa, cover w/foil. Roast for 2-3hrs @225 till falling apart.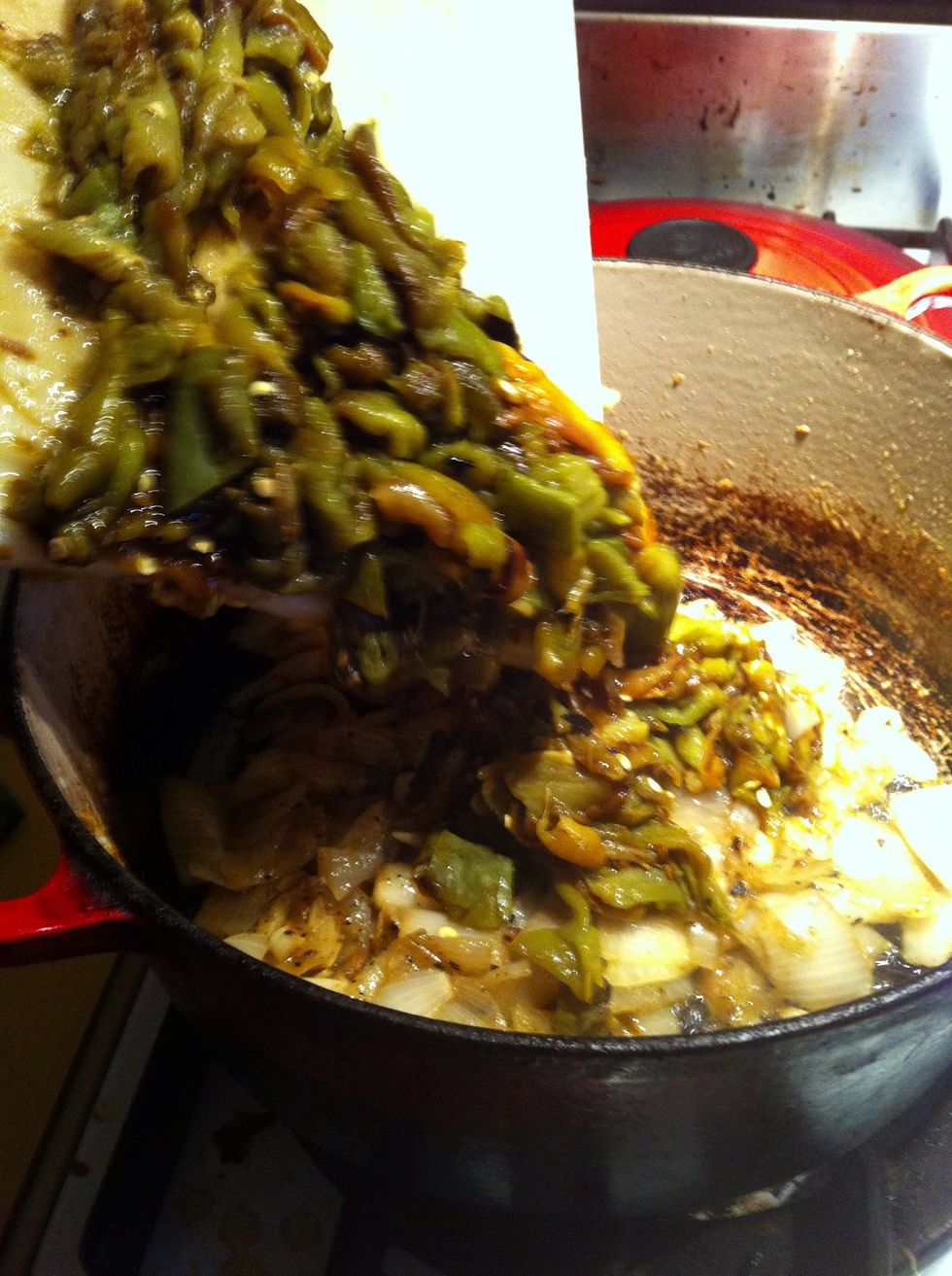 Pull onions from pork after 1st hr let cool & chop. Add 2 Tbsp Veg oil to Dutch Oven over med heat. Saute onion and chopped garlic for 5 min. Add in diced roasted Chilis and sauté another 3min. Salt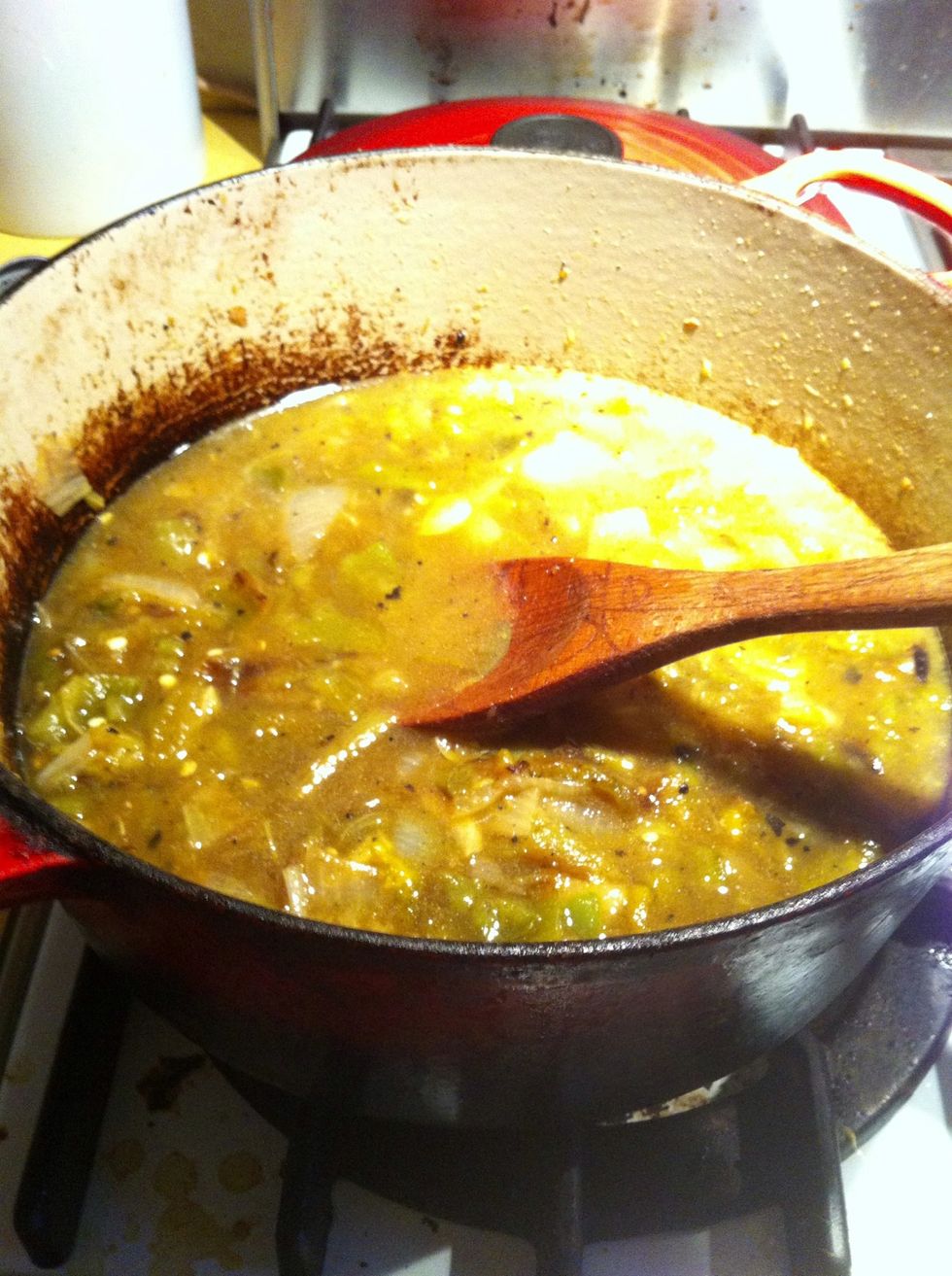 Add Stock and other 1C Salsa....simmer on low.. Wait for pork to finish.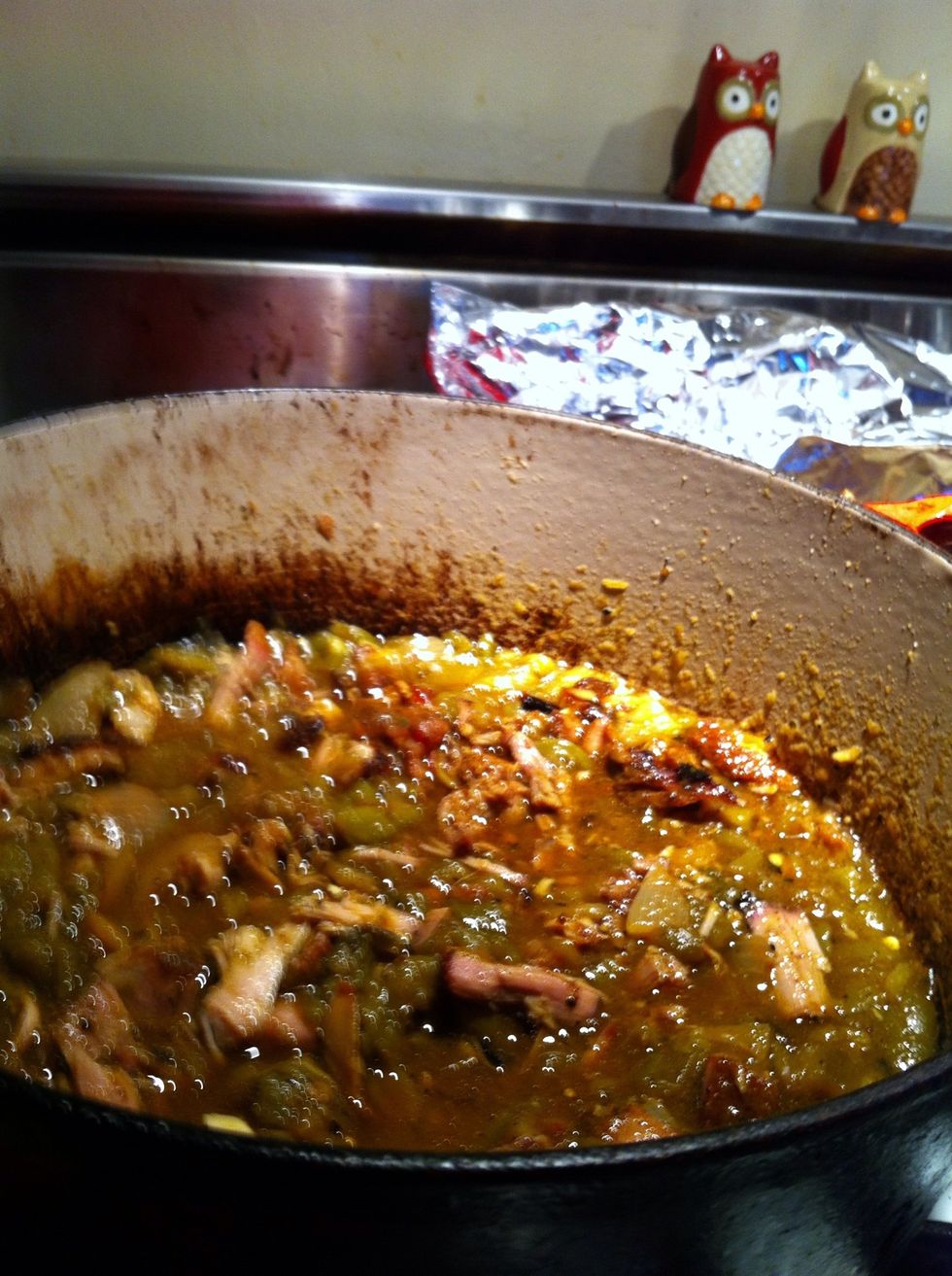 2-3 hours later add fall apart pork to green chili mix. Check for seasoning. Should be glorious.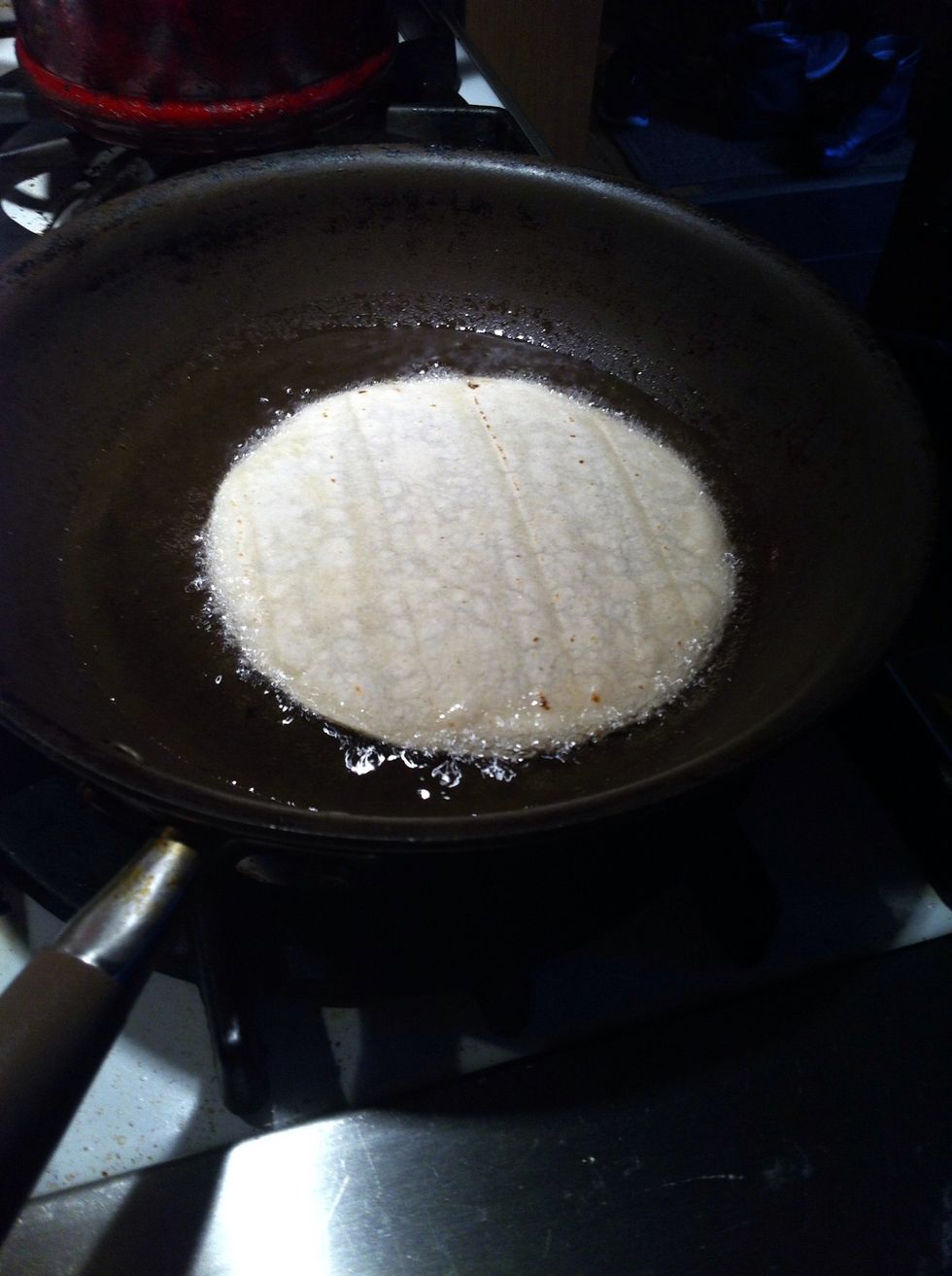 Fry tortilla on both sides in oil over medium heat in non stick pan.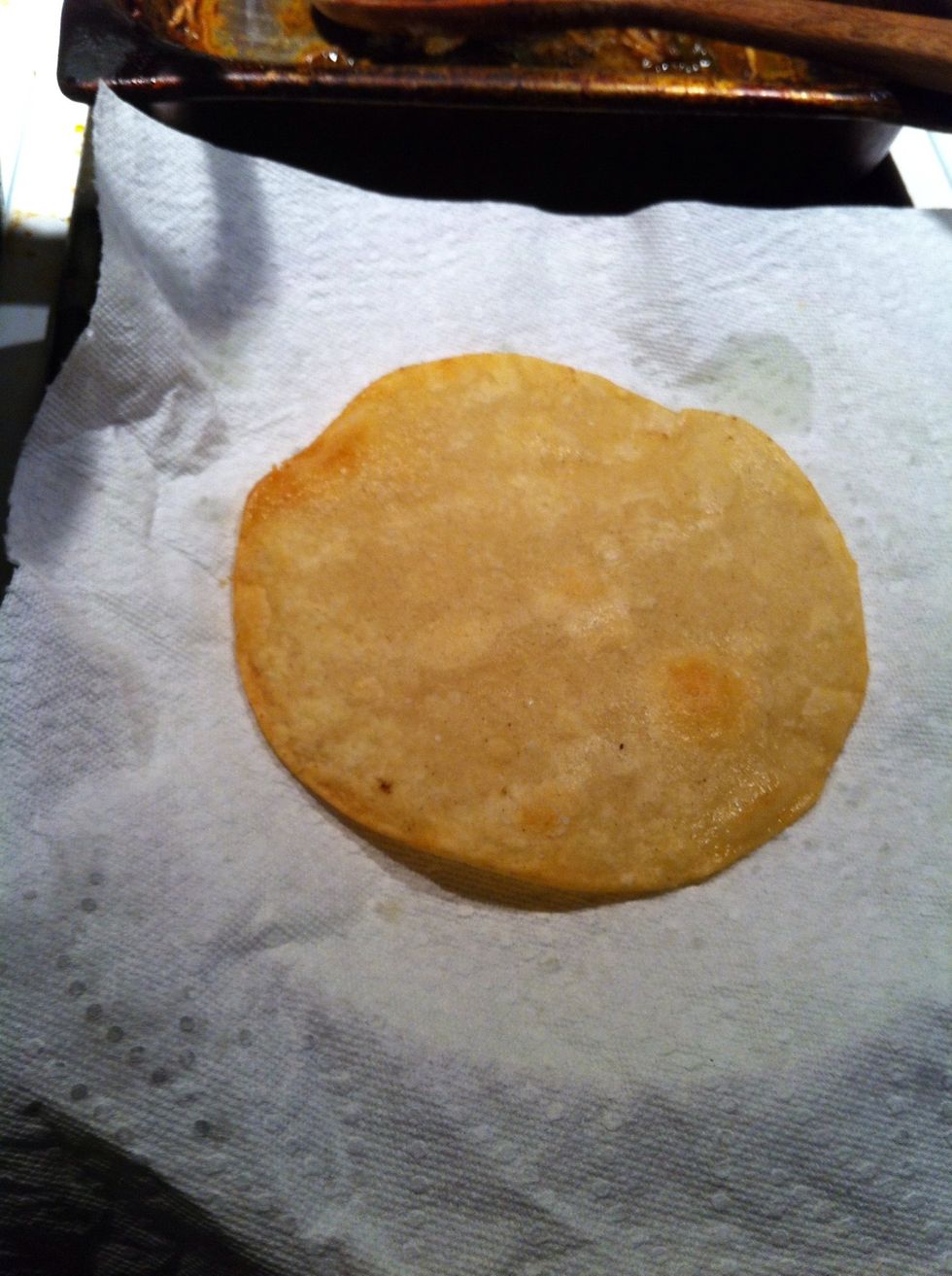 Drain on towel and salt.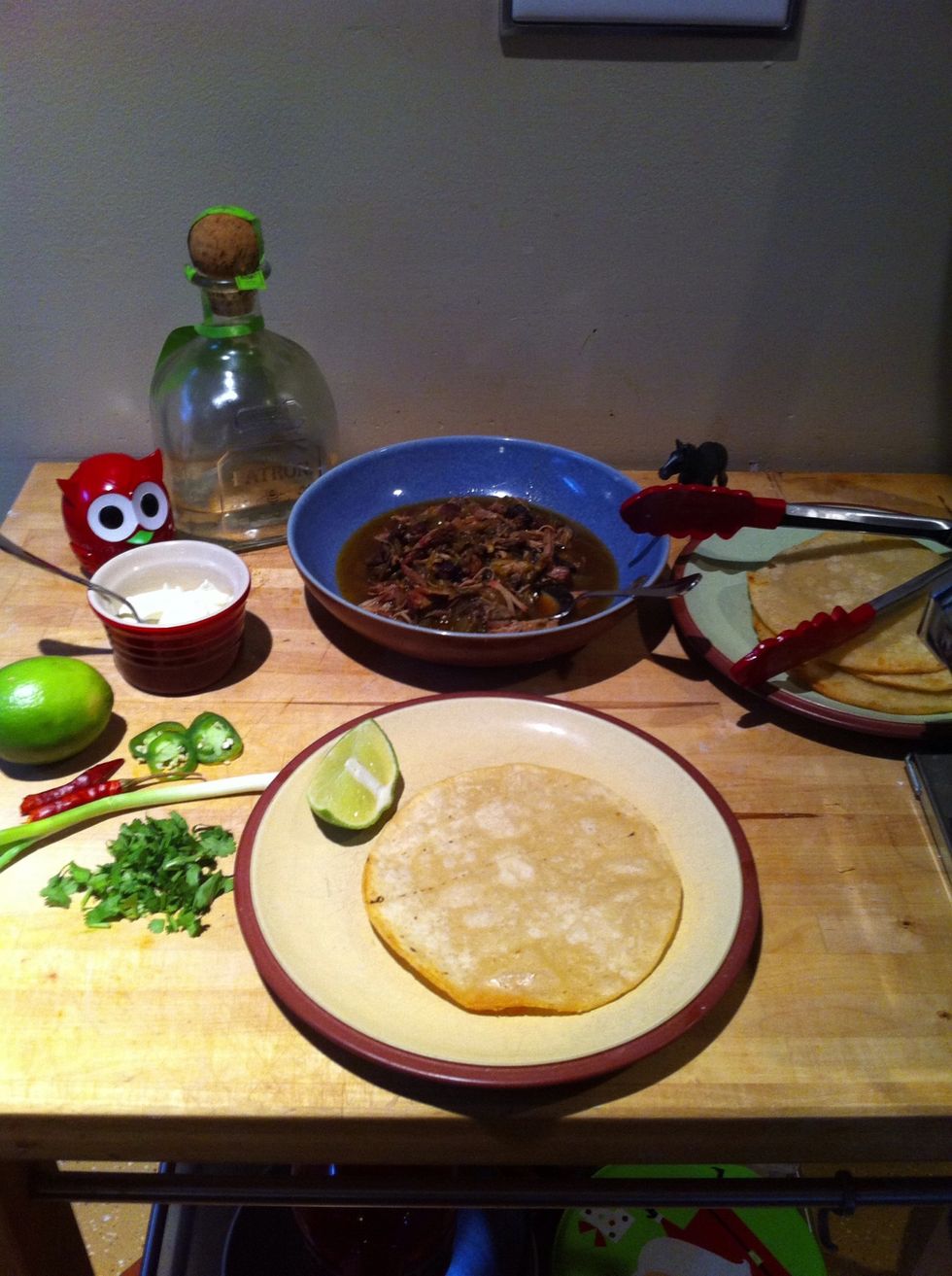 Get ready to serve some tasty tacos, tostadas, enchiladas, nachos or whatever. Make some drinks...celebrate...your alive!
Add sour cream, cilantro, lime, green onion , and fresh chopped jalapeño. Enjoy! Peace, Taco Jon www.decknight.com
25.0 Anaheim peppers
3.0 Serrano peppers
2.0 Jalapeño peppers
3.0lb Pork Shoulder
2.0 Onion (chopped in 1/2)
6.0 Garlic cloves (whole)
6.0 Garlic cloves (chopped)
1.0bnch Green onions
1.0 Box chicken stock
2.0Tbsp Cumin
1.0Tbsp Coriander powder
1.0Tbsp Ancho chili powder
Blend spices together into rub
2.0c Tomatillo salsa
1.0bnch Chopped cilantro
1.0 Sour cream
1/2c Veg oil
1.0bnch Corn tortillas
Kosher salt as you go