A great simple greens as an addition to any Japanese main course. Can be eaten as it is as well!
12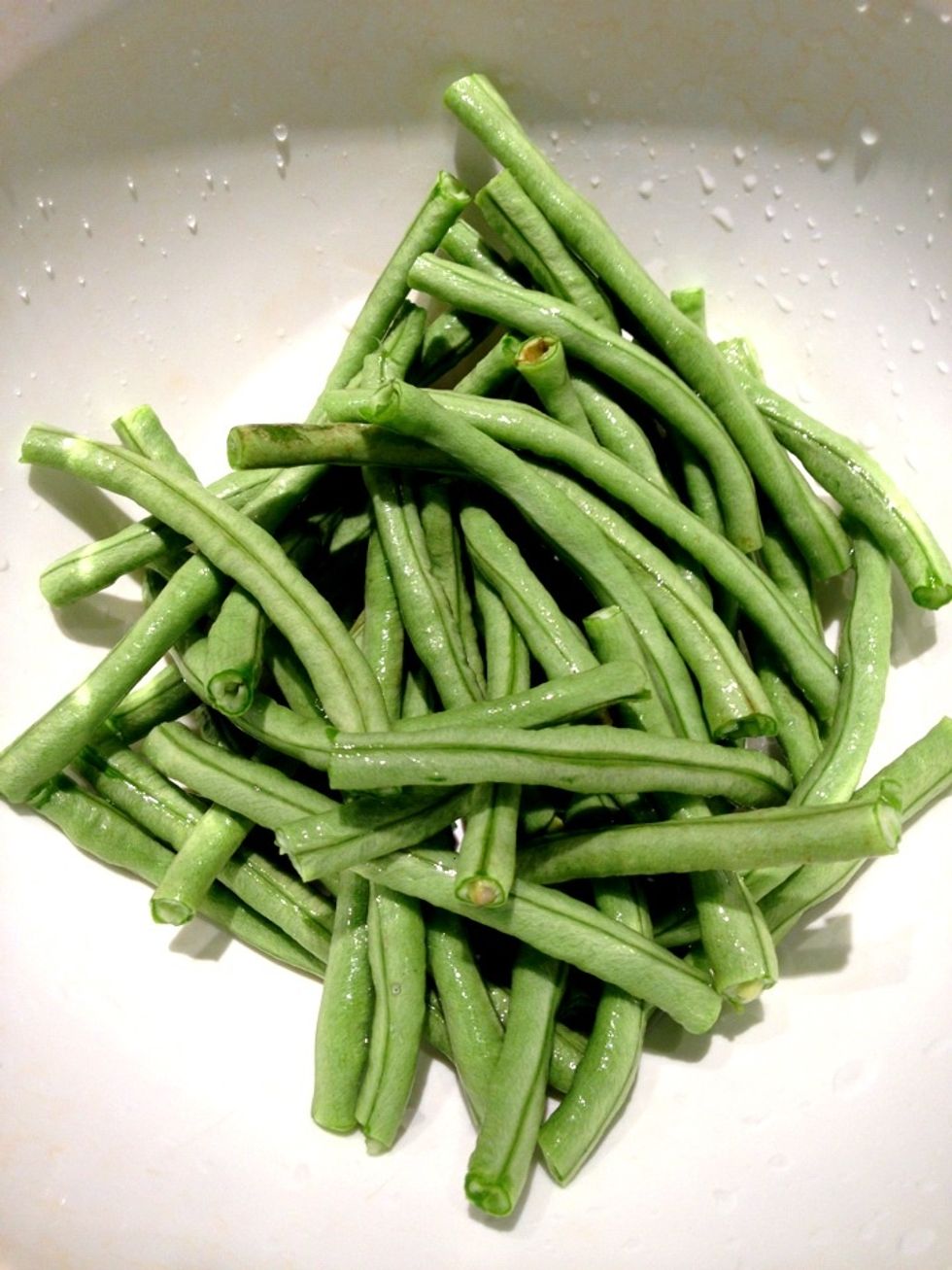 Prepare the green beans: cut the green beans into 3 inches in length. Rinse and set aside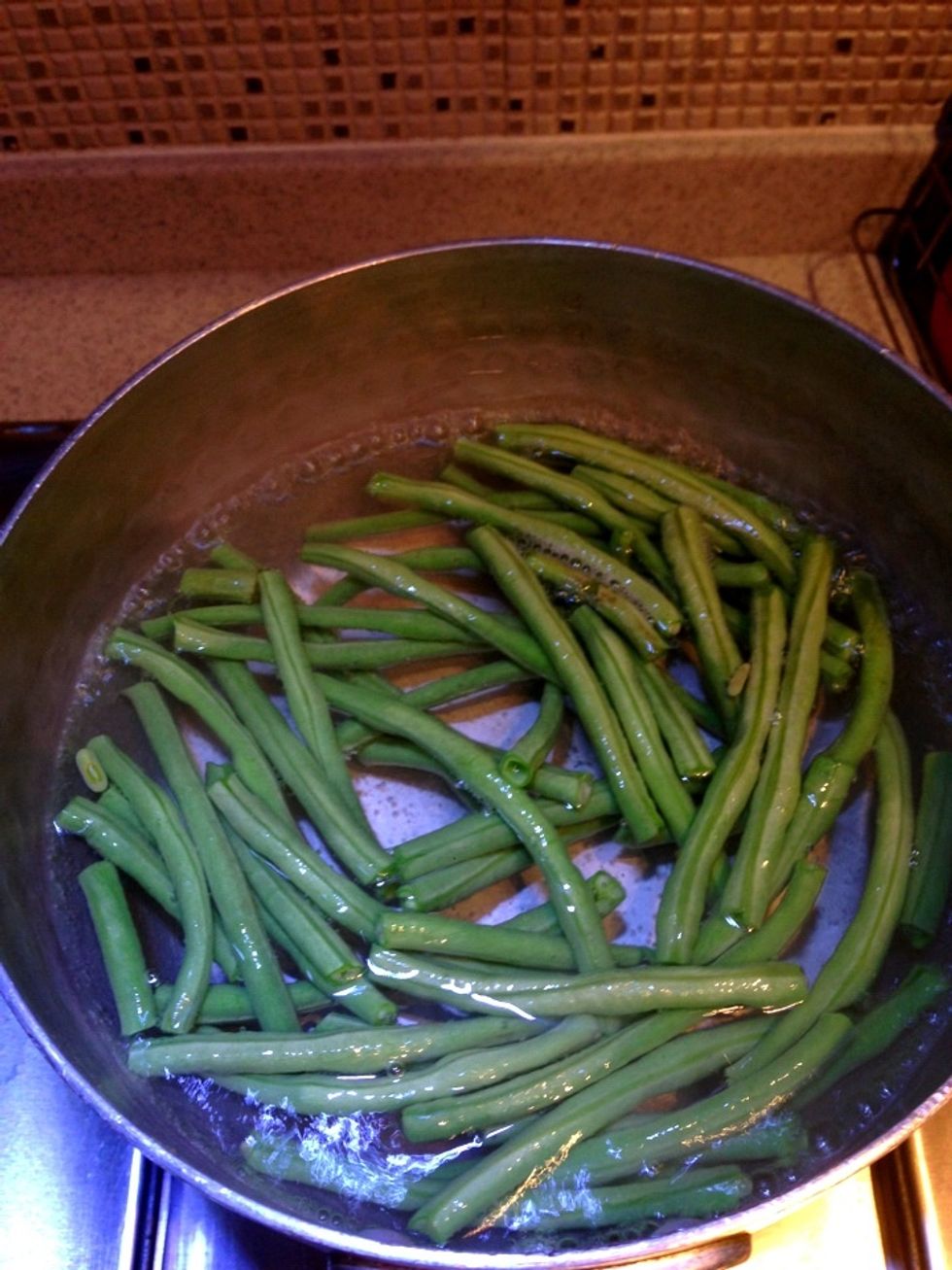 Lightly cook in a pot of boiling water with a pinch of salt for approx 1 min.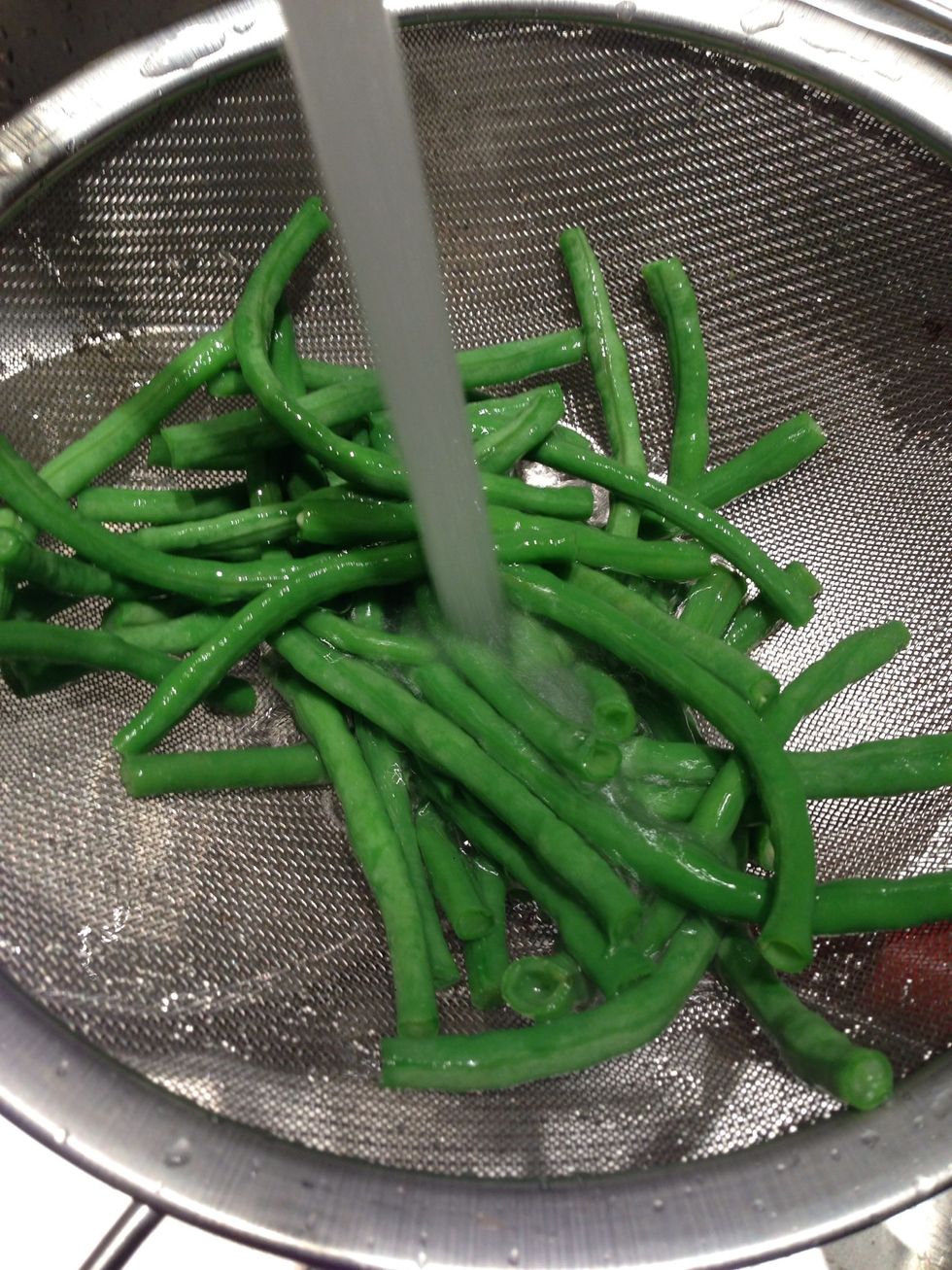 Drain and rinse under cold running water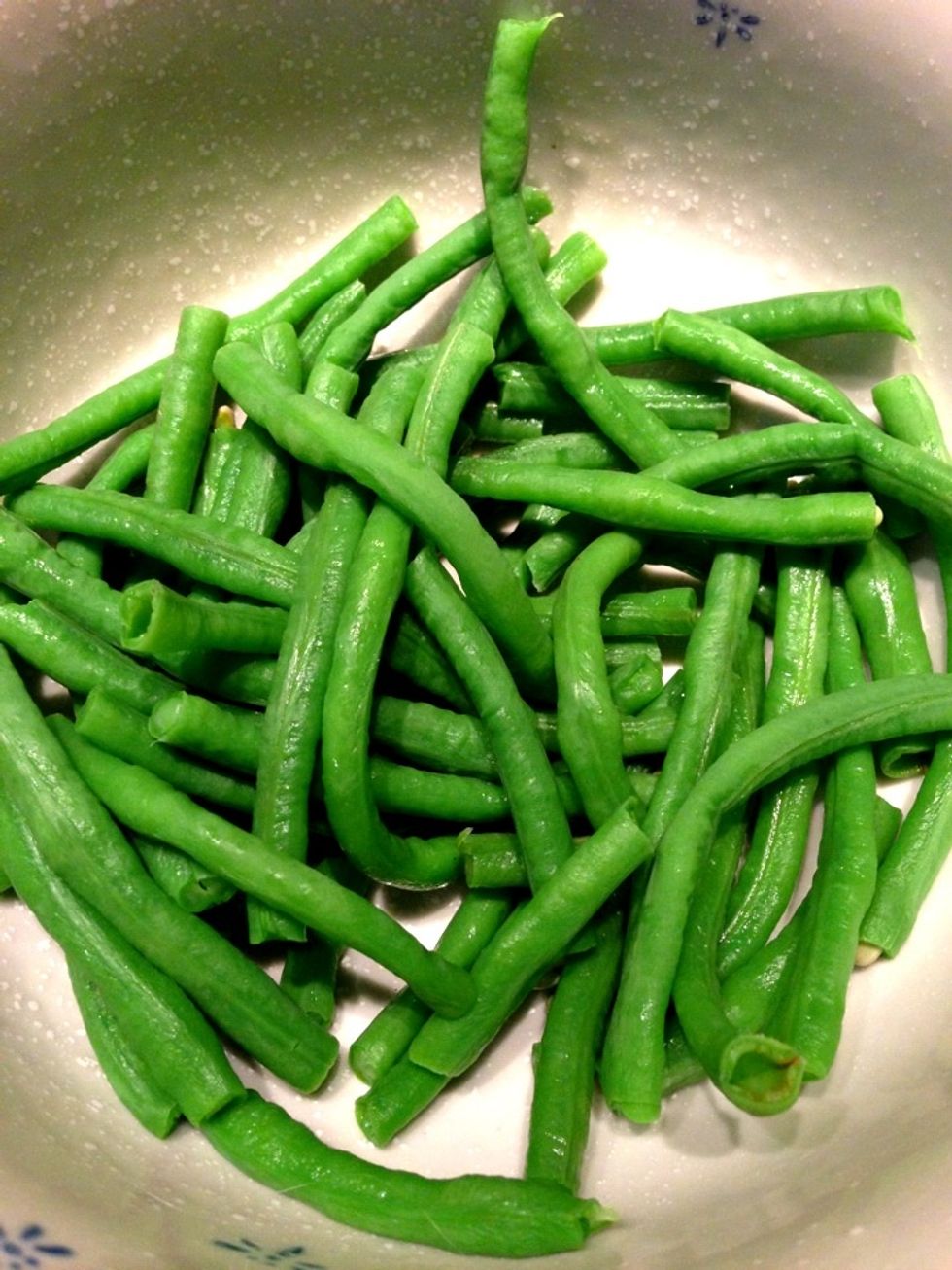 Pat dry with kitchen towels
Prepare the dressing: put the sesame dressing, add mirin, sugar and soy sauce. Stir well. Add salt if needed.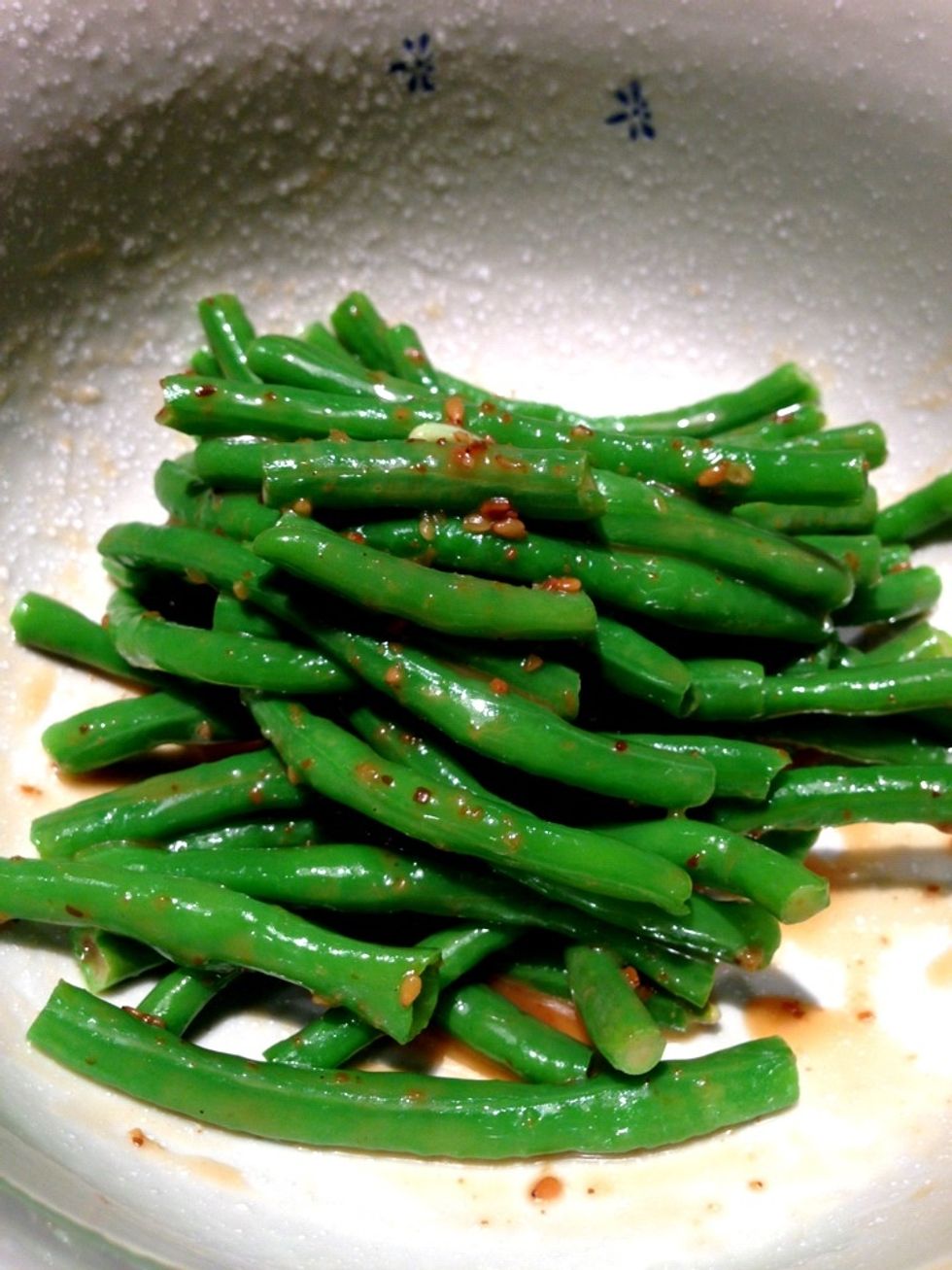 Mix the sesame dressing with the green beans and serve.
1.0c Green beans
2.0Tbsp Sesame dressing
1.0Tbsp Superfine sugar
1/2Tbsp Mirin (Japanese cooking rice seasoning)
1.0Tbsp Japanese sou sauce
Pinch of salt to season