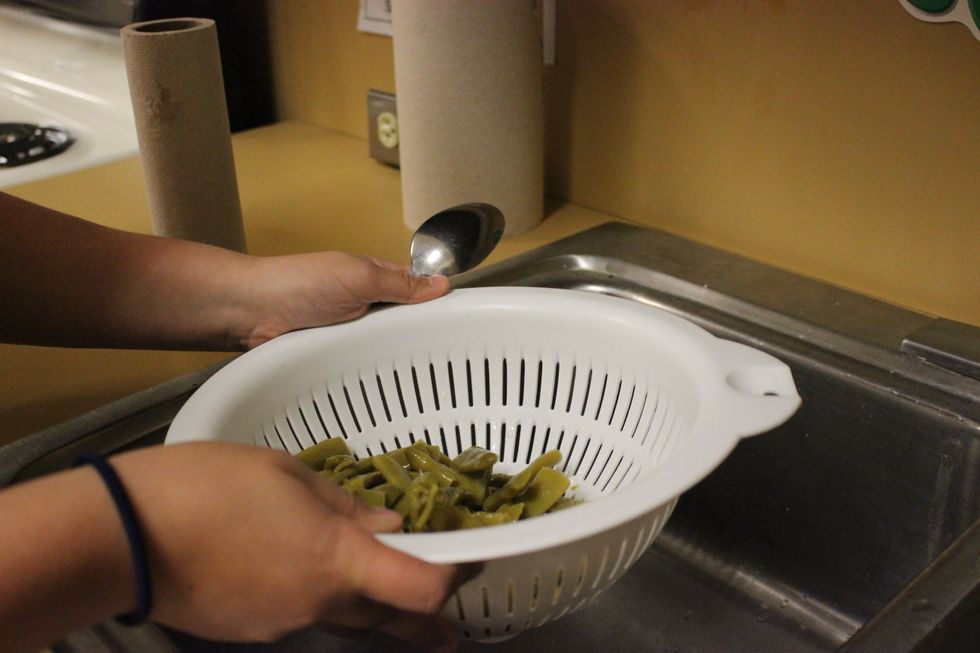 Drain liquid from bean in a strainer.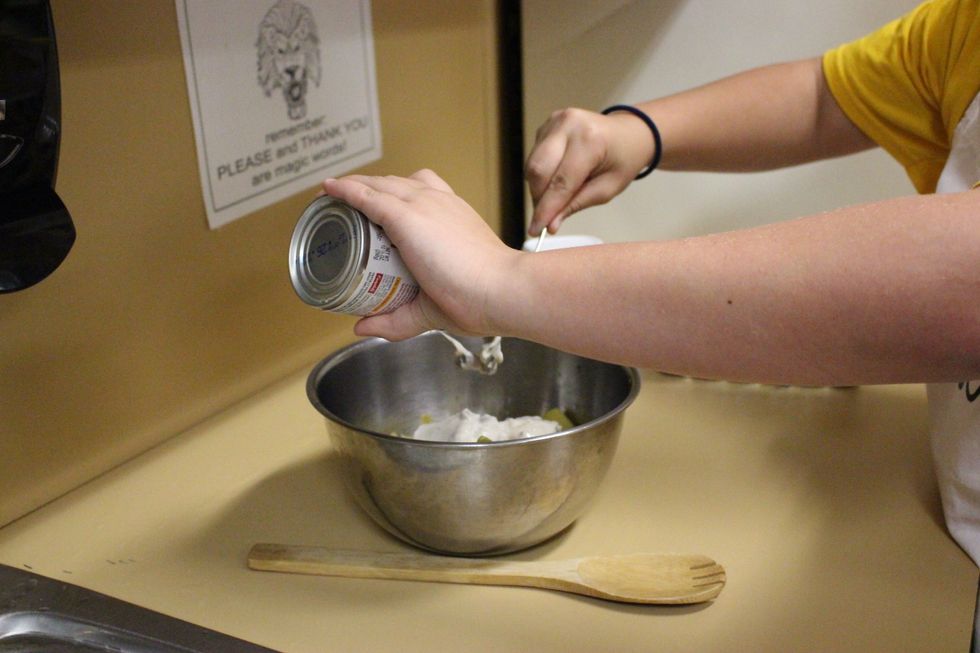 In a large bowl, add soup to green beans.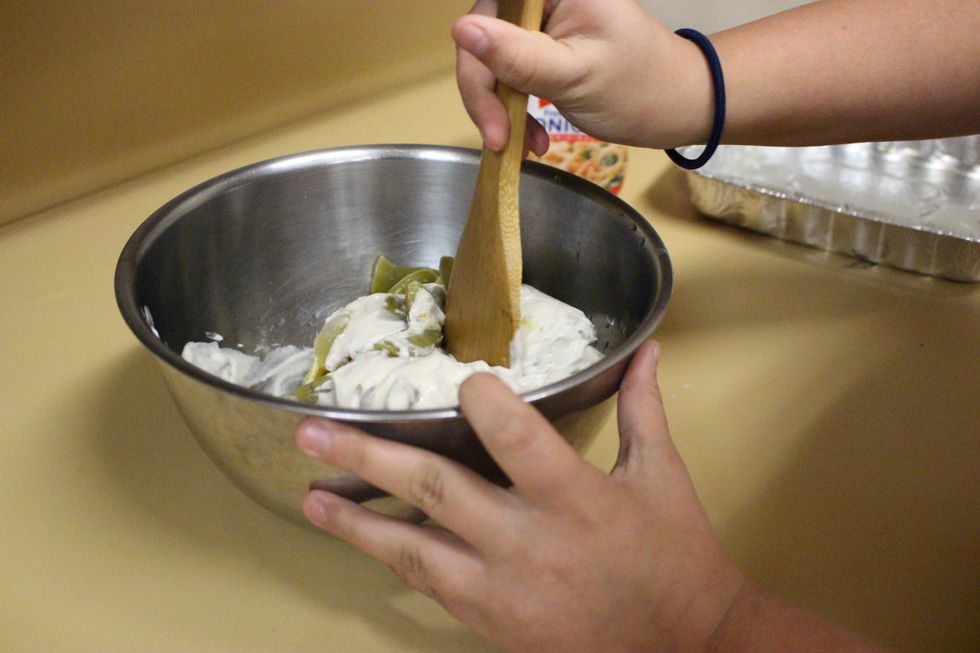 Mix until all green beans are covered with soup.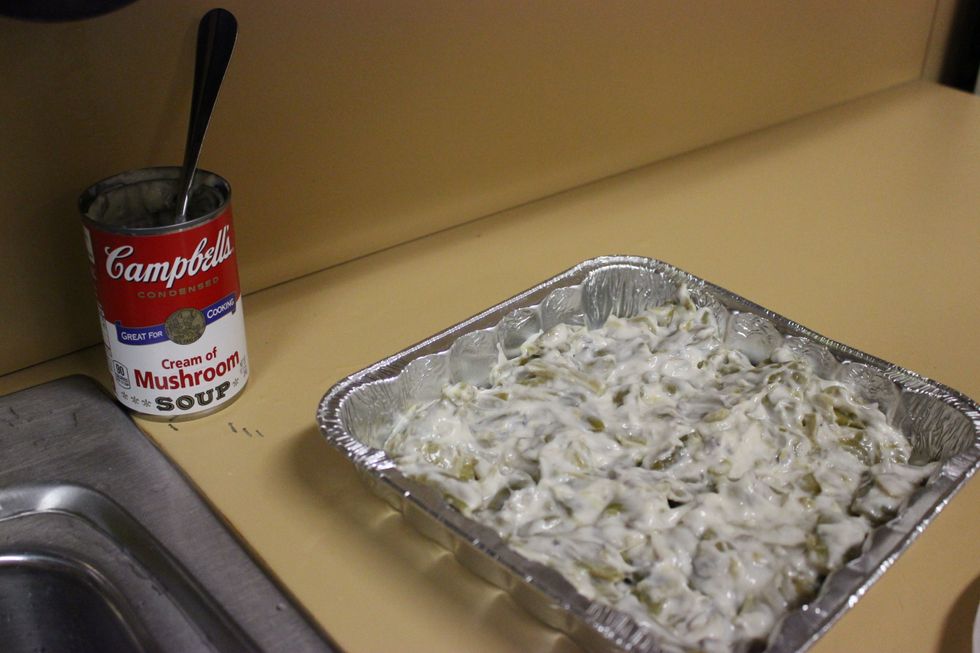 Spread bean mixture in casserole dish or aluminum pan.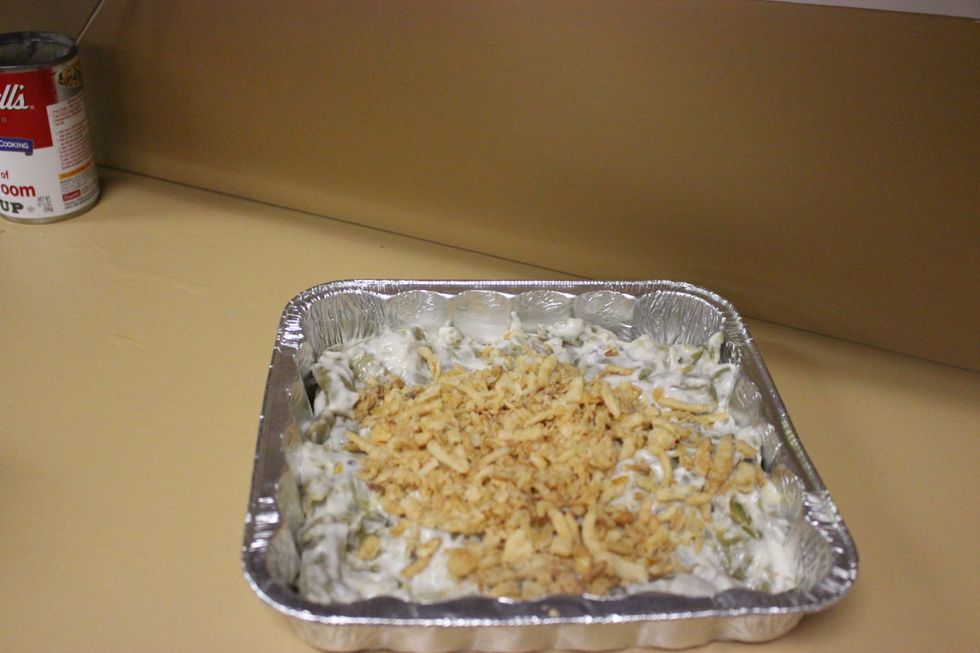 Cover with crushed French's French Fried Onion Rings.
Bake at 350 degrees until bubbling and onion rings are golden brown. The smell is wonderful!
2.0 Cans-green beans
1.0 Can-Cream of Mushroom soup
1.0 Package-French's French Fried Onion Rings