How to make greek yogurt covered strawberry nuggets
Super easy refreshing and healthy treat both kids and parents will enjoy!
34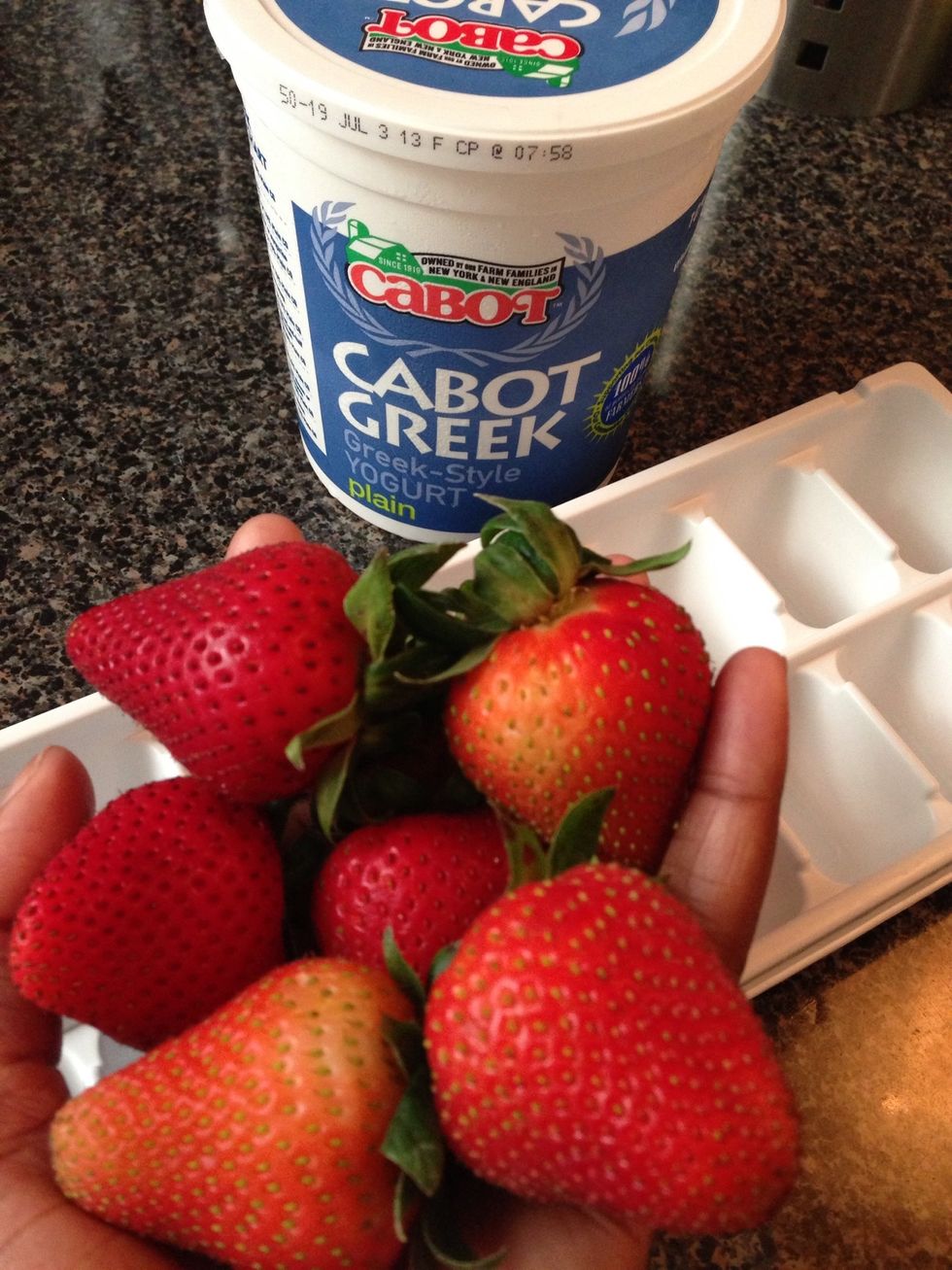 Wash and dry strawberries
Cut stem off strawberry as well as tip, then cut into quarters. Pieces should be small enough to fit individually into a tray. Repeat for each strawberry.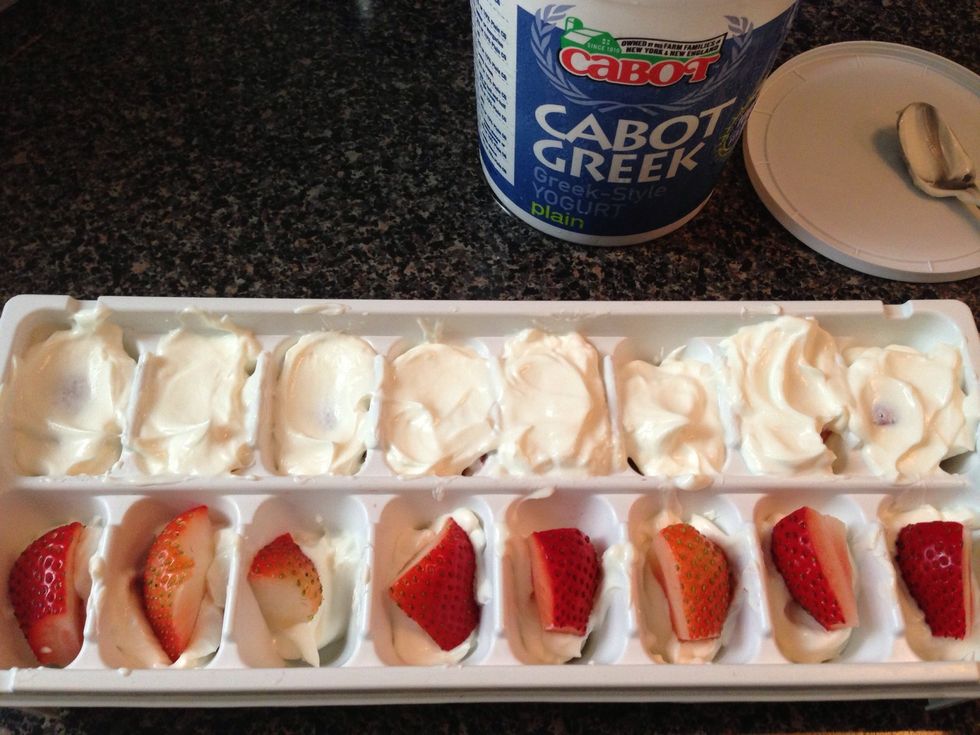 Add a teaspoon of Greek yogurt to each tray. Then add a quartered strawberry to each tray.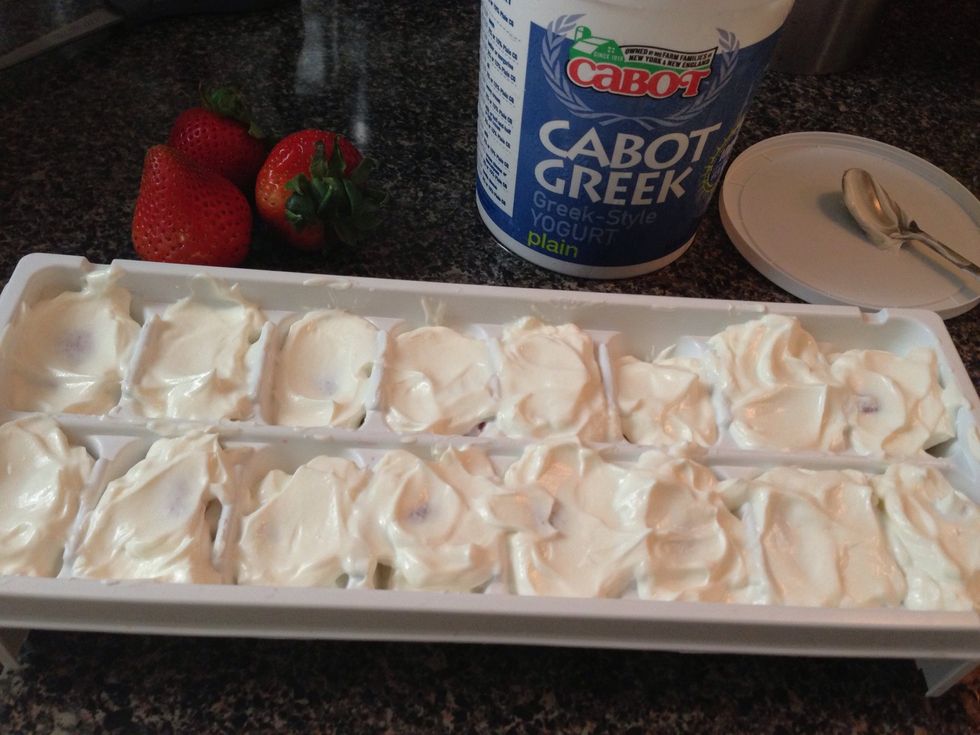 Cover each strawberry with a teaspoon of yogurt. Smooth the yogurt over the strawberries then place the tray in the freezer .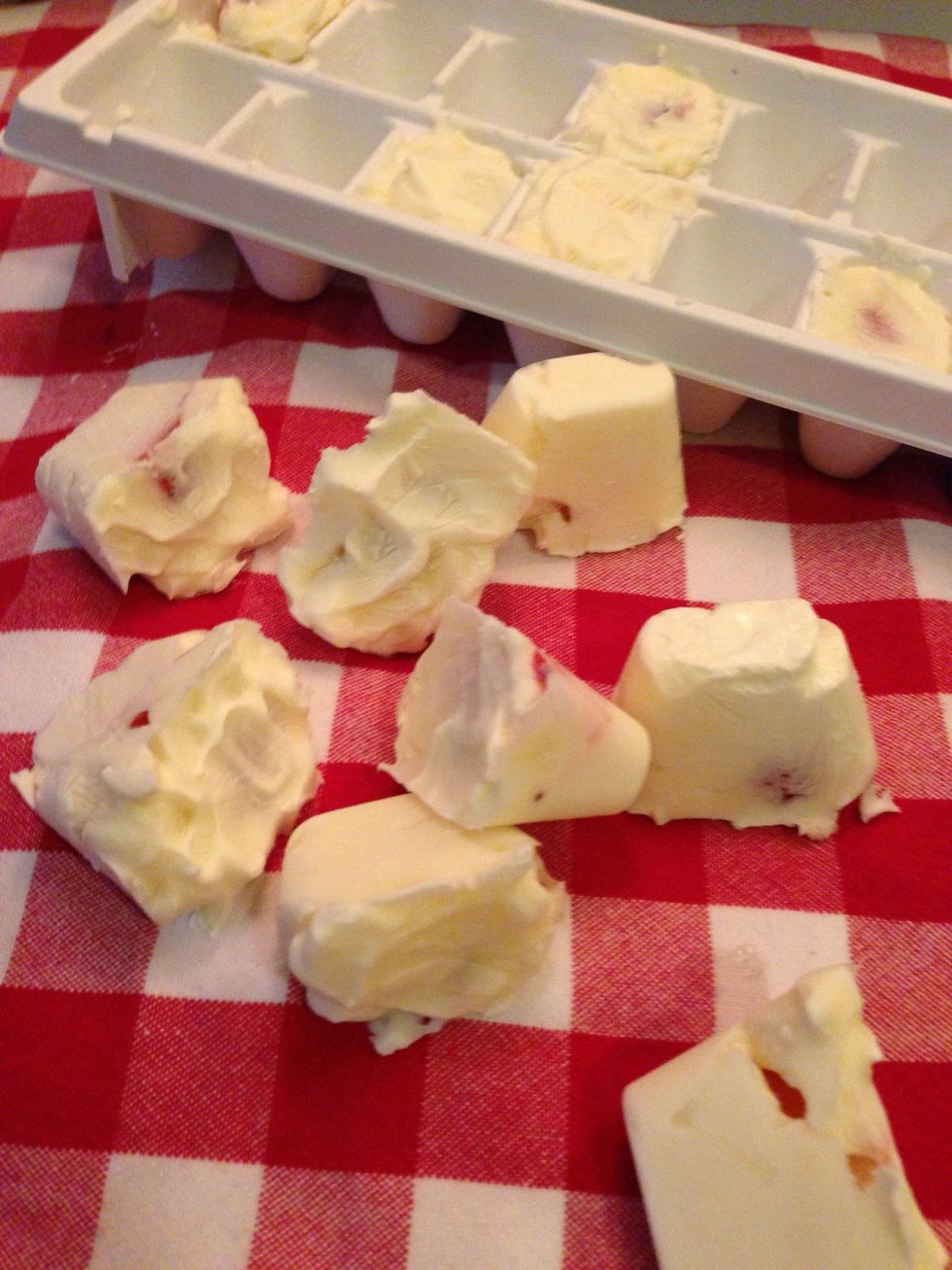 After 2.5-3hours remove the tray from the freezer. Cubes should pop out easily
Serve on a bed of ice! Or for a sweeter taste sprinkle with icing sugar. Enjoy and check out mamagoesbam.com if you do :)
16.0 Medium cube ice tray
4.0 Medium strawberries
2.0c Cabot Greek yogurt
Ghada Vanderpool
KiwiCanadian Mama of 2 and Wife relocated to NYC via NZ. Social Media Strategist, Runner #NYC Blogger at mamagoesbam.com