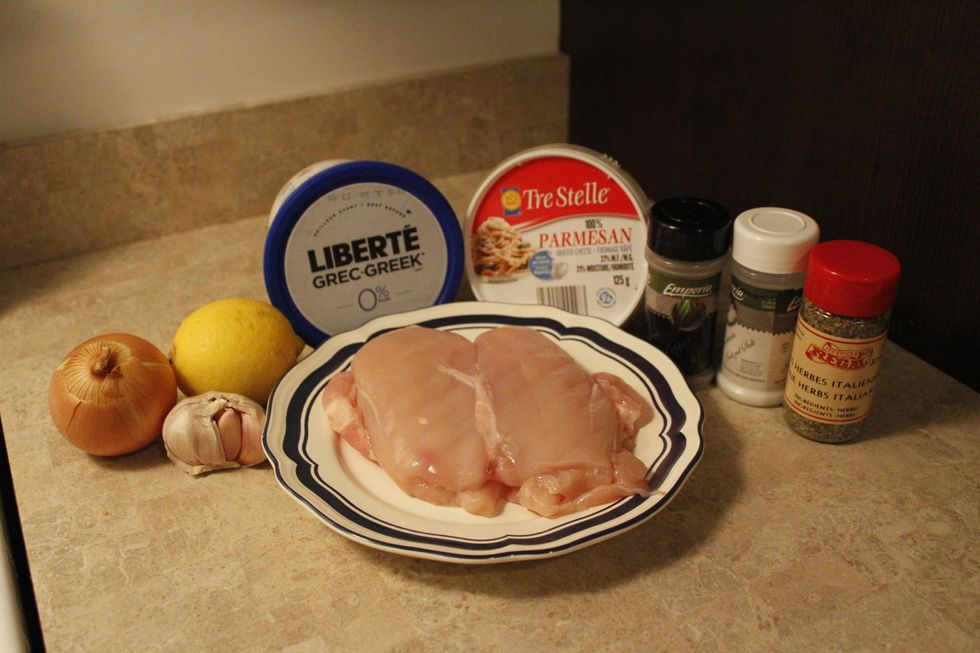 Surprise! Your supplies!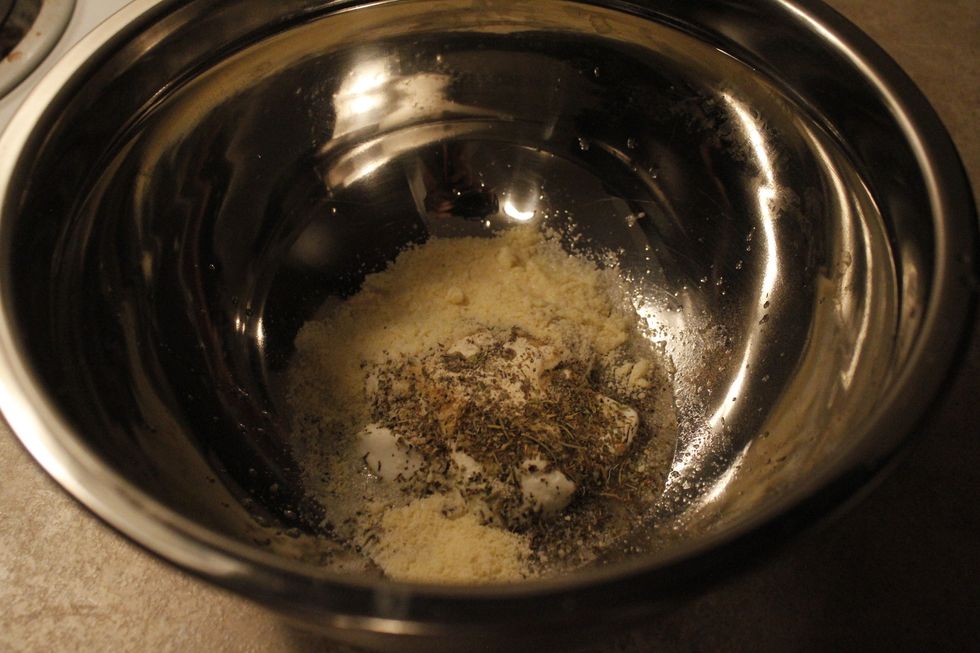 Mix all ingredients except the chicken breast in a large bowl.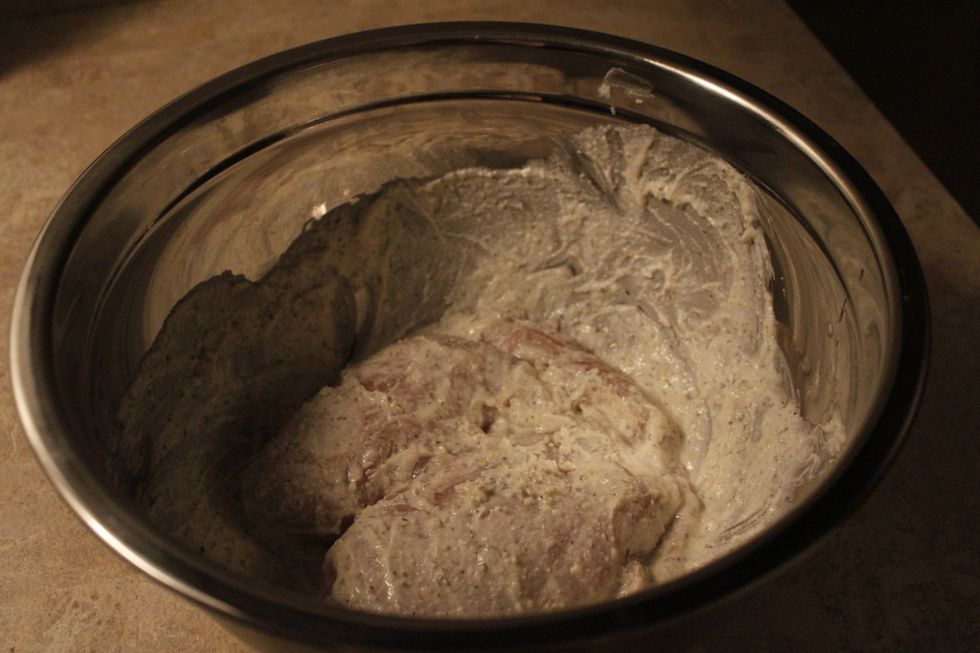 Mix the ingredients together and then add the chicken breasts. Cover the bowl with plastic wrap and let sit for 10-15 minutes.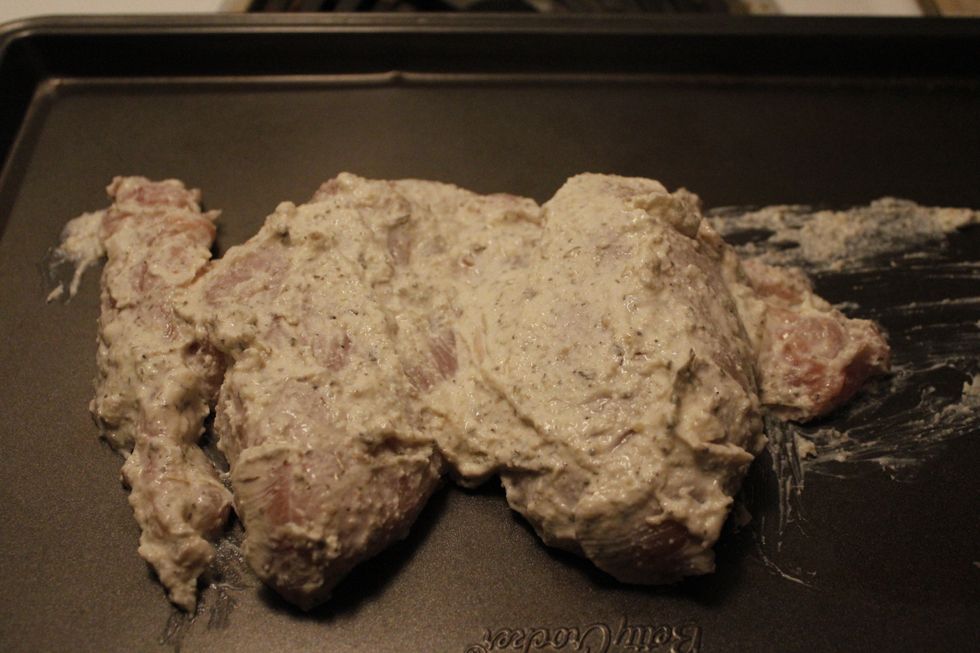 Put the chicken breast on a baking sheet. Make sure they are evenly spread out and evenly covered by the marinade. Put the chicken in the oven at 375 for 35-40 minutes.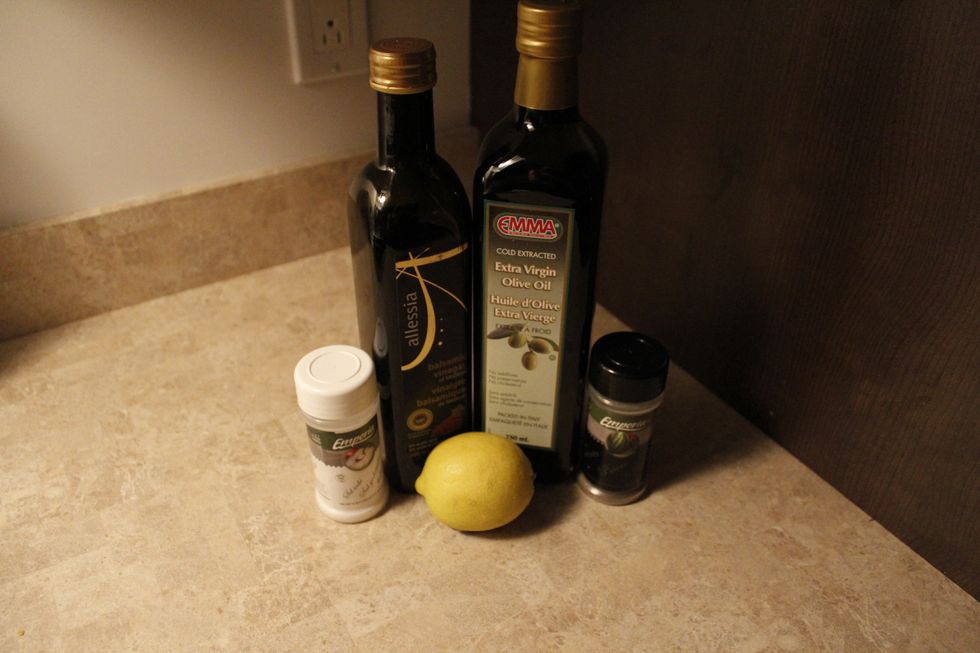 This meal is served perfectly with a light spring salad. You'll need balsamic vinegar, olive oil, salt and pepper, half a lemon, and a spring salad mix.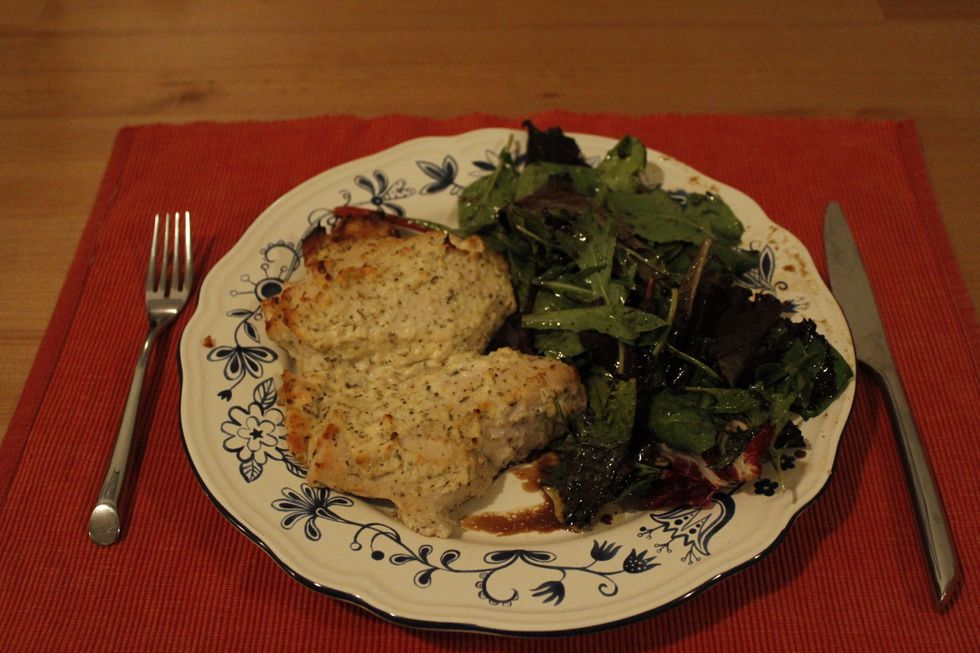 When the chicken turns golden brown, it should be done. Wait at least five minutes before eating. Enjoy!
1/2lb Skinless and boneless chicken breast
1/2c Plain, Non-Fat Greak Yogurt
3.0Tbsp Low-Fat Grated Parmasean Cheese
1/2tsp Onion Powder
1.0Tbsp Fresh Lemon Juice
1.0tsp Dried Herb Mix
Pinch of salt and pepper