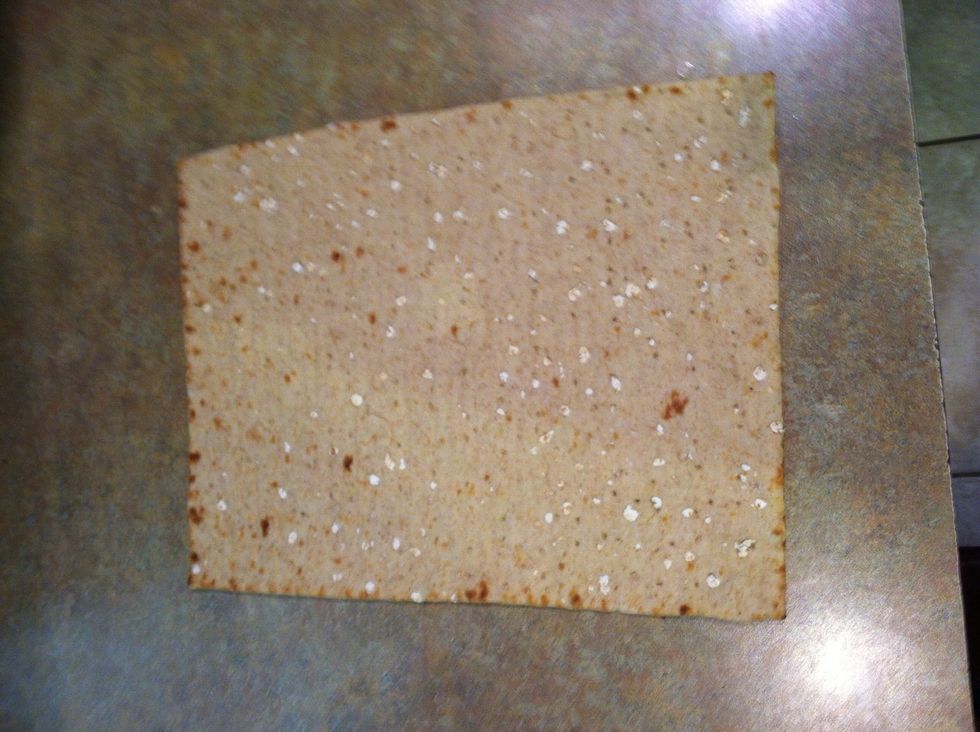 Place 1 flat bread on the counter.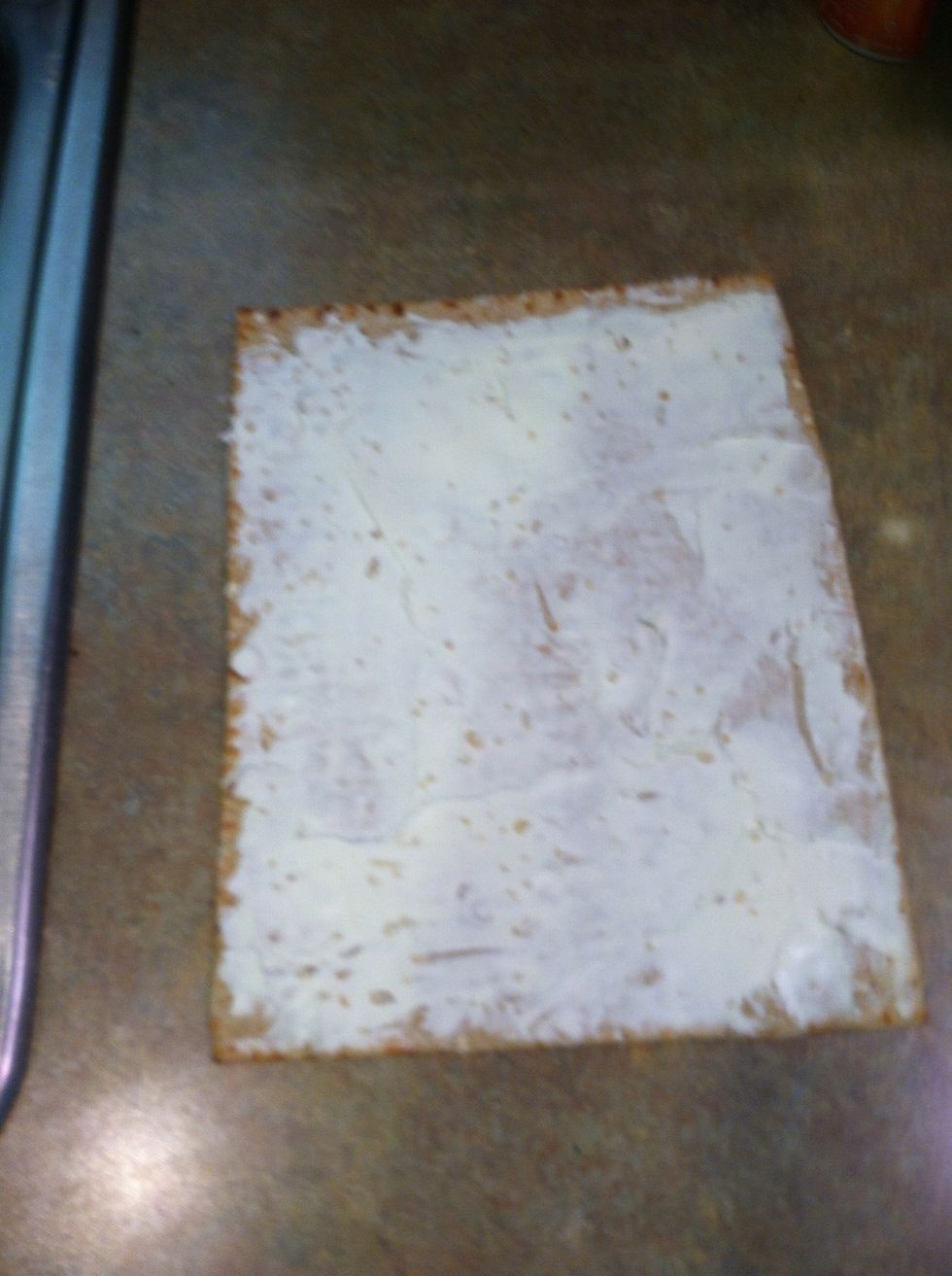 Mix the cream cheese and 1 tablespoon of mined garlic. Spread the cheese mixture over the flat bread.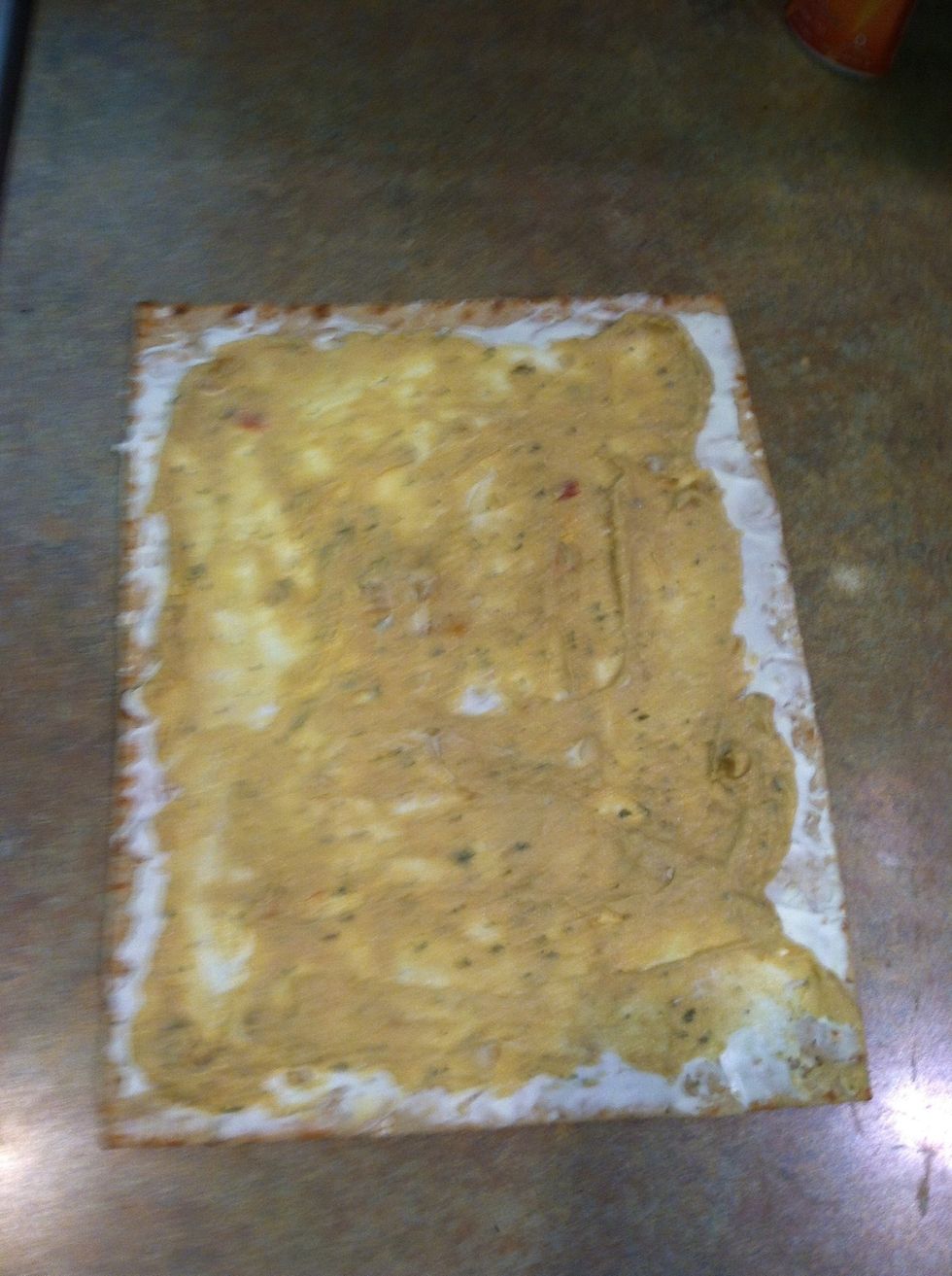 Spread the hummus over the cream cheese.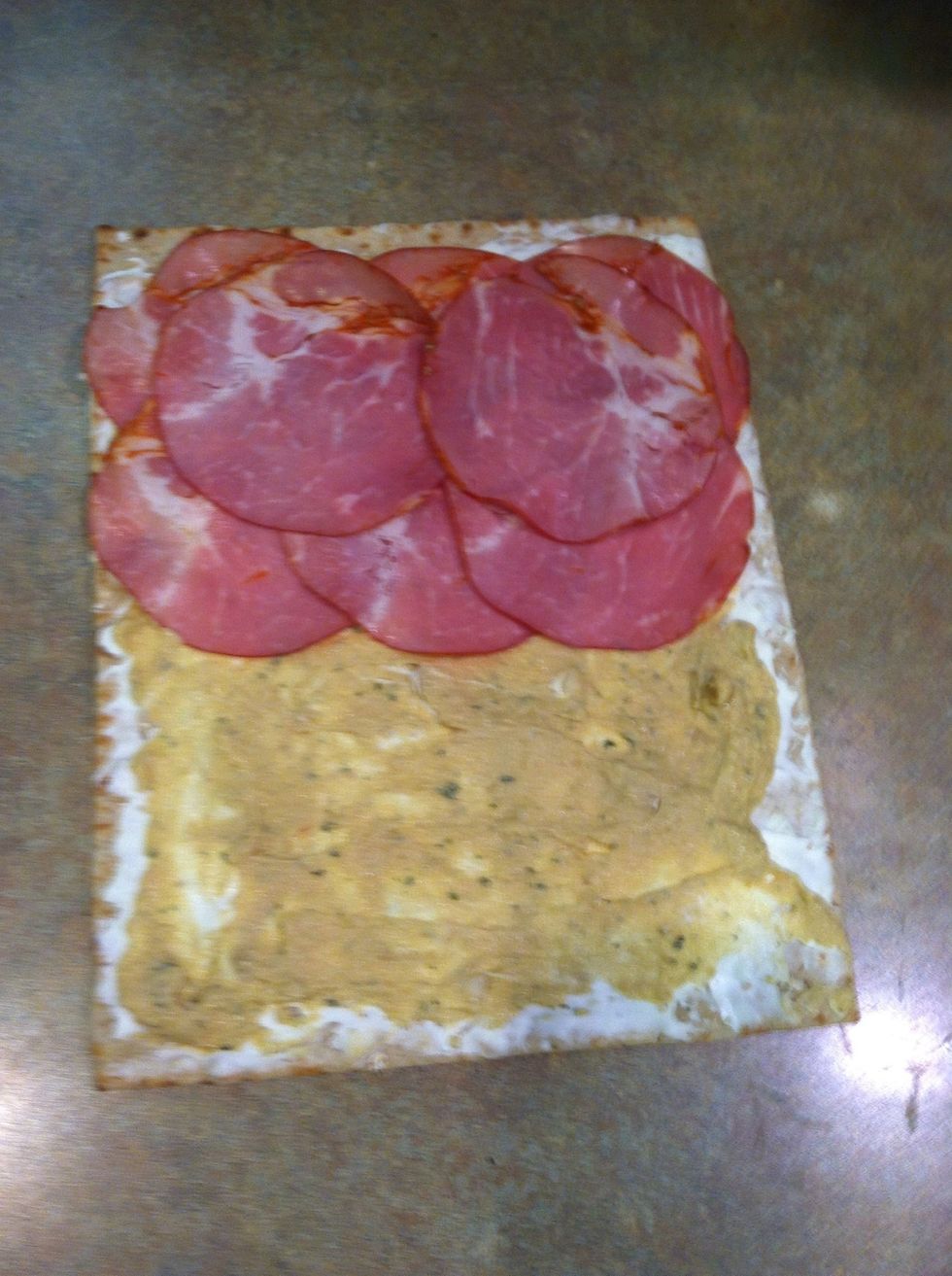 Place very thin slices of spicy Cappy (6 -8 sliced.)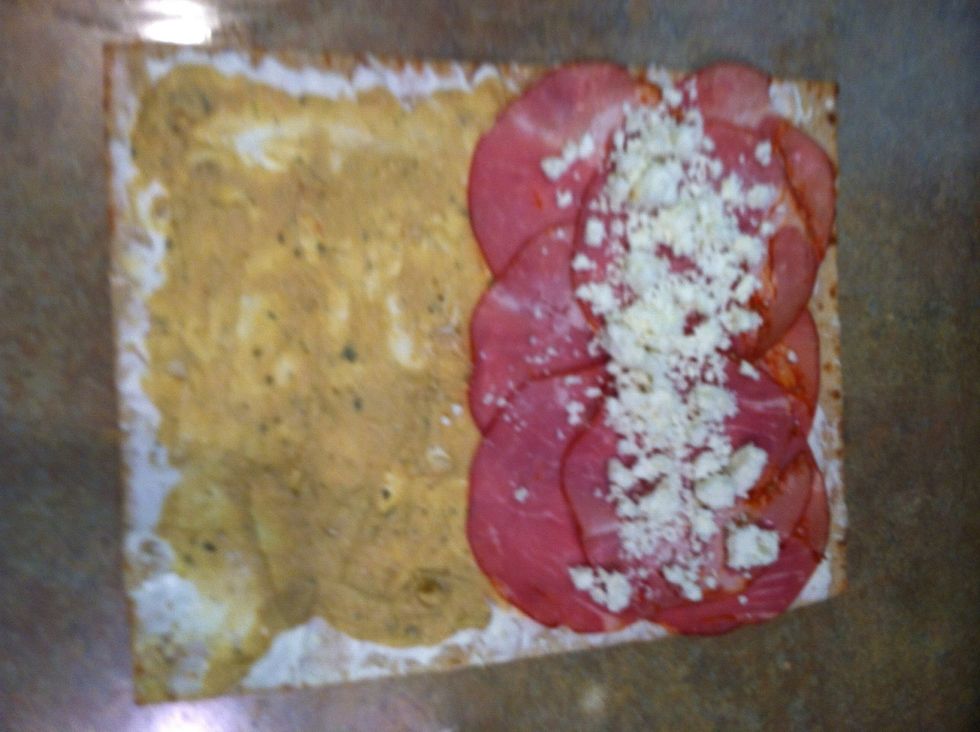 Place a row of crumbled goat cheese or feta.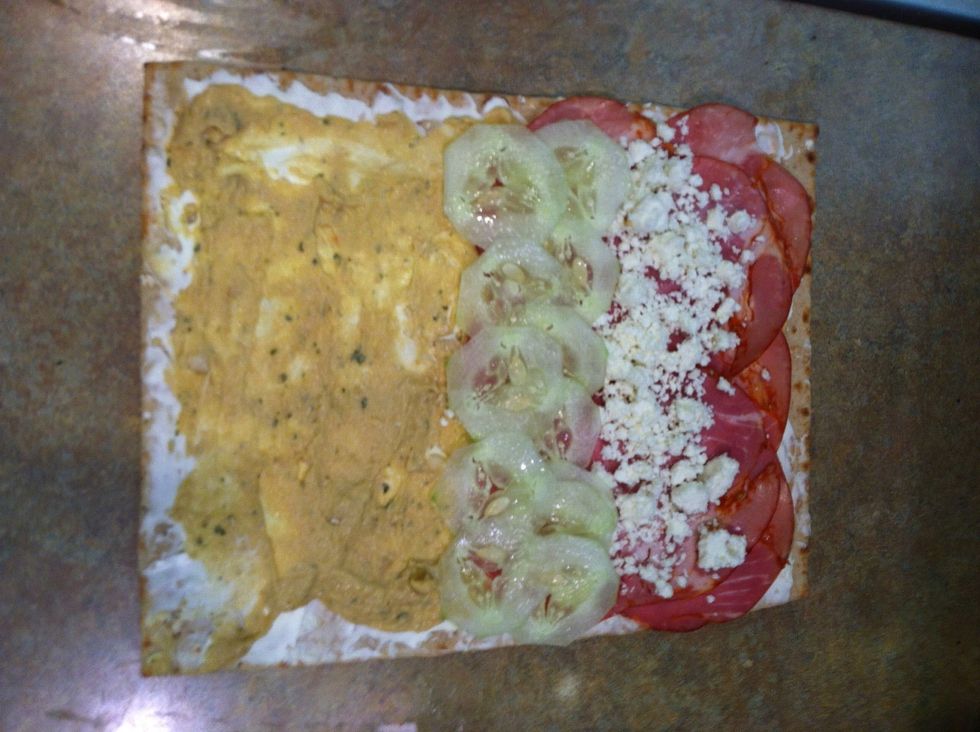 Add 2 rolls of sliced cucumbers.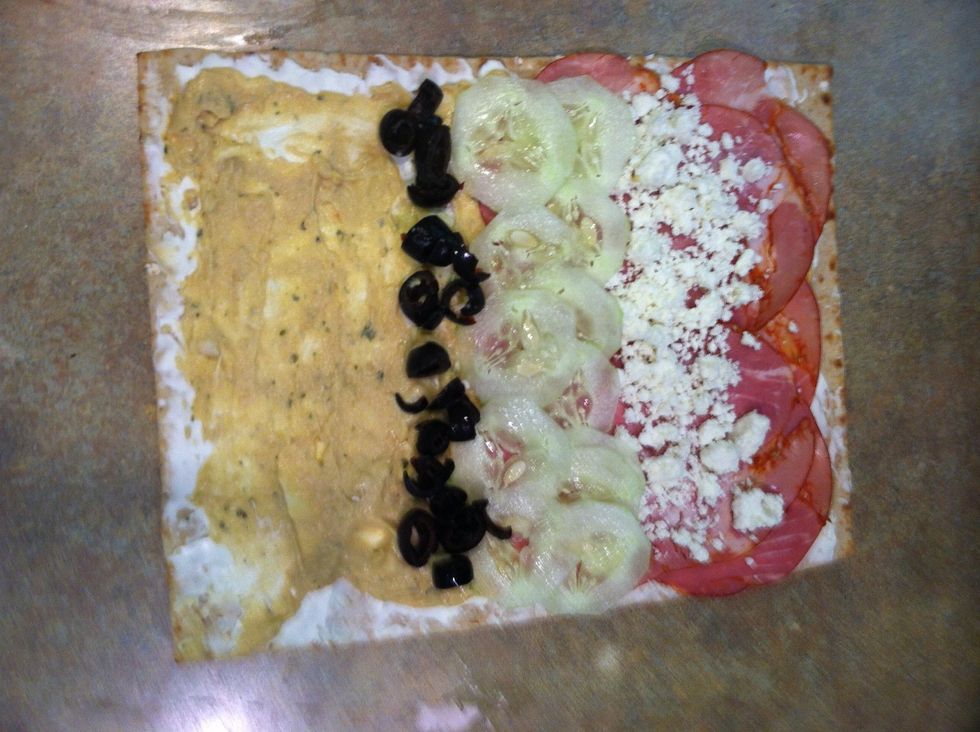 Add some sliced black olives.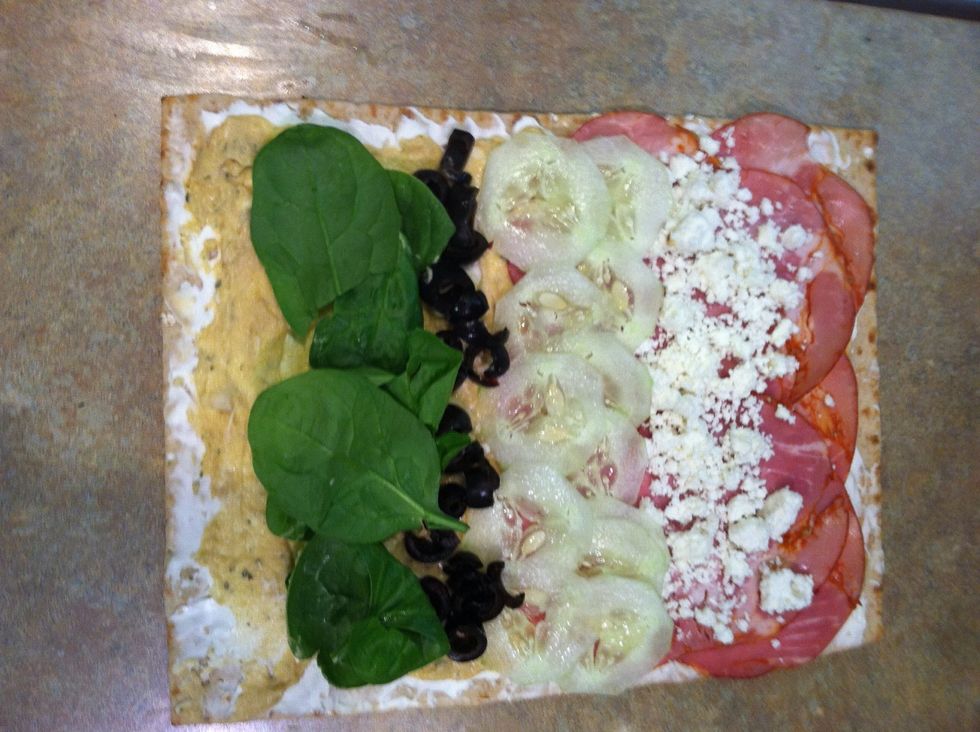 Add a layer of fresh spinach leaves.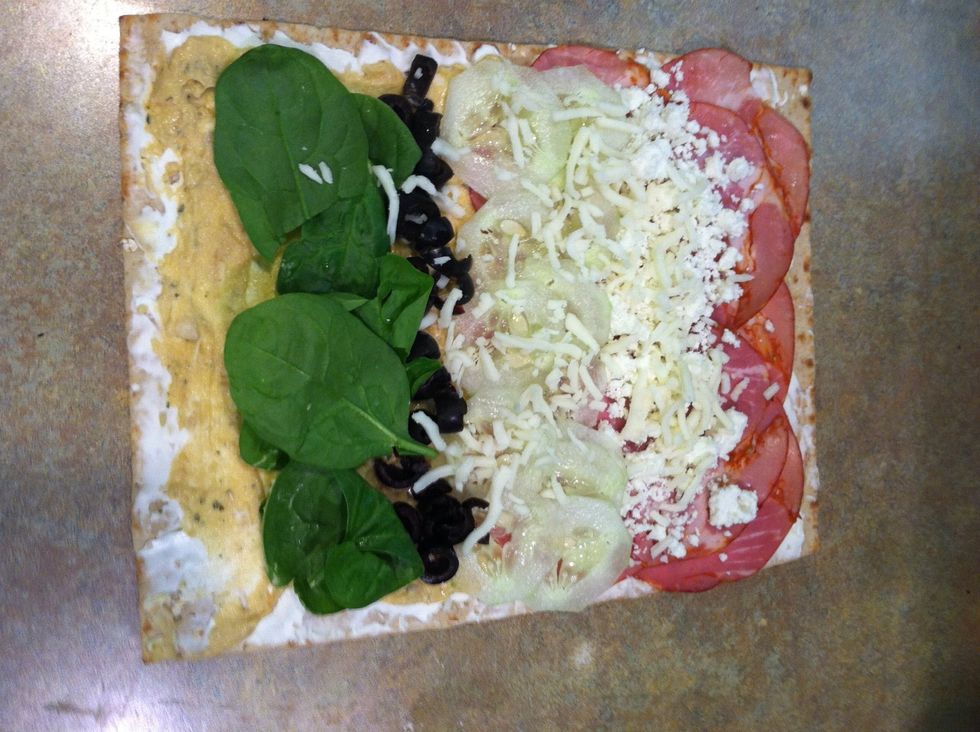 Add some shreaded mozzarella cheese on top.
Tightly roll the wheel up.
Slice the wheel and place on a serving tray.
Flat Bread
Garlic Cream Cheese
Hummus
Spicy Cappy Ham
Feta or Goat Cheese
Cucumber (peeled)
Black Olives (sliced)
Spinach Leaves
Mozzarella (Shreaded )