As you already noticed I love to add my twist to known recipes 😉
20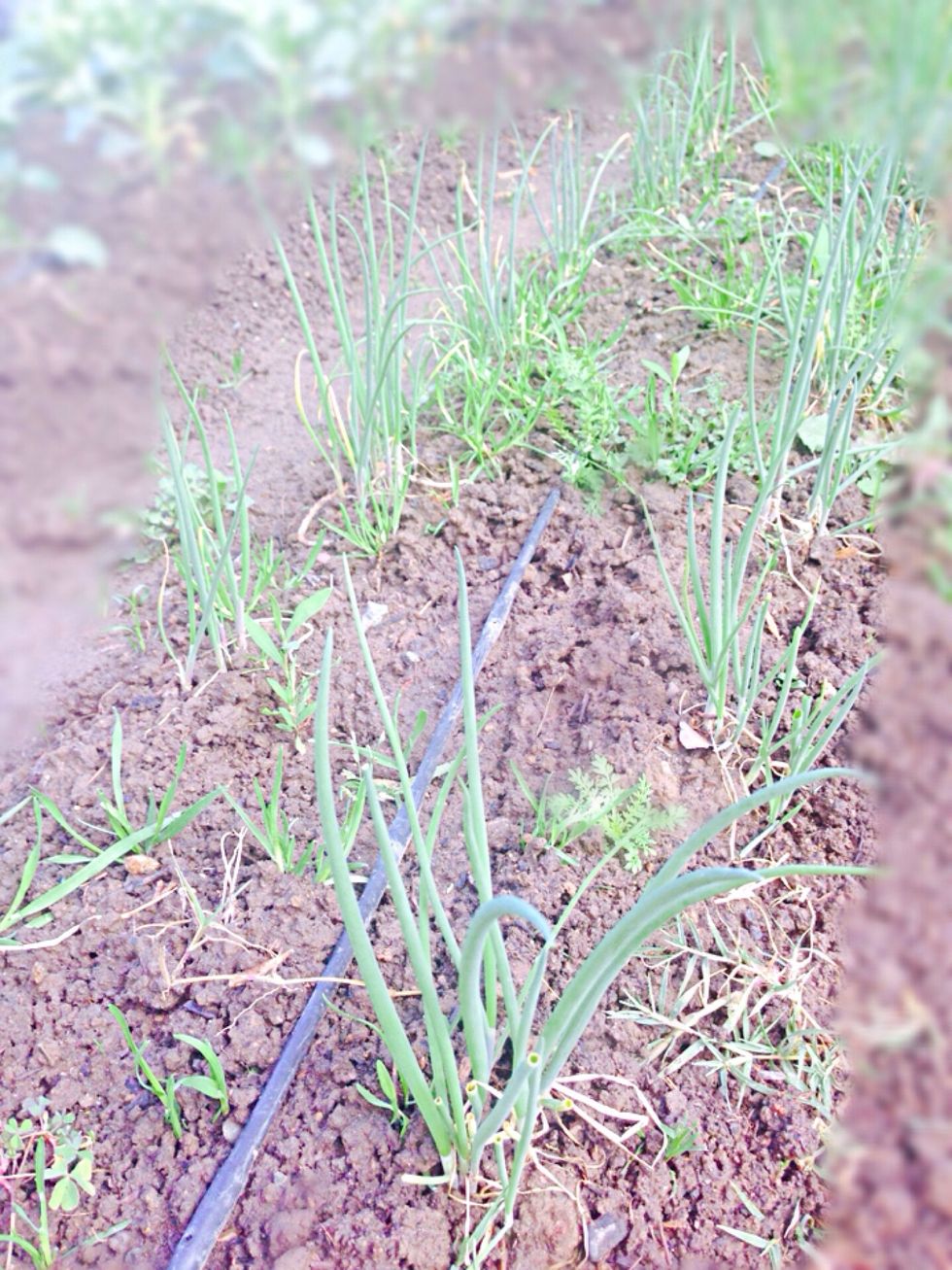 First of all I'll gather my herbs
Brrr cold 😁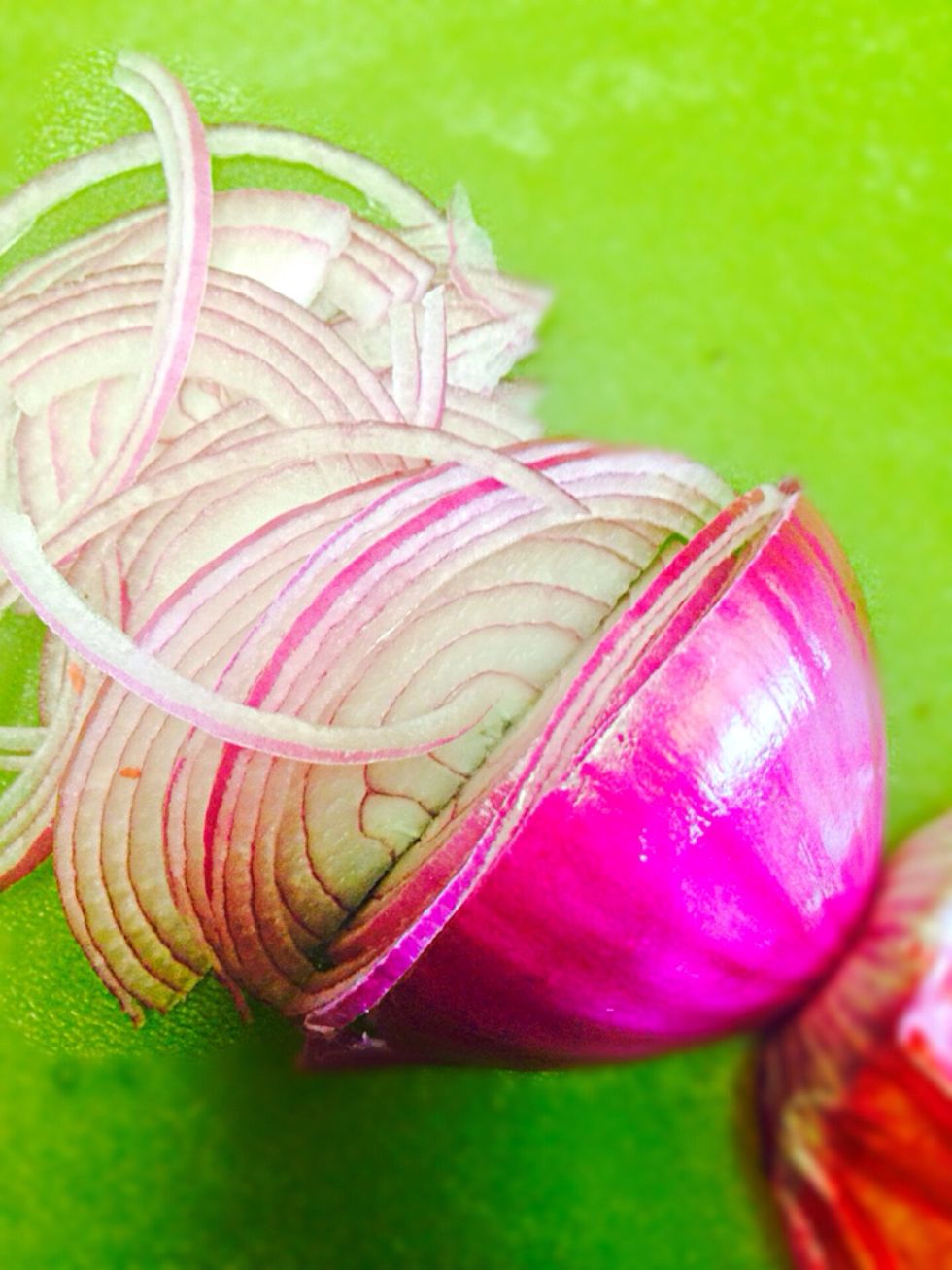 Ok back and warming up. I'm slicing red onion very thin into half moon slices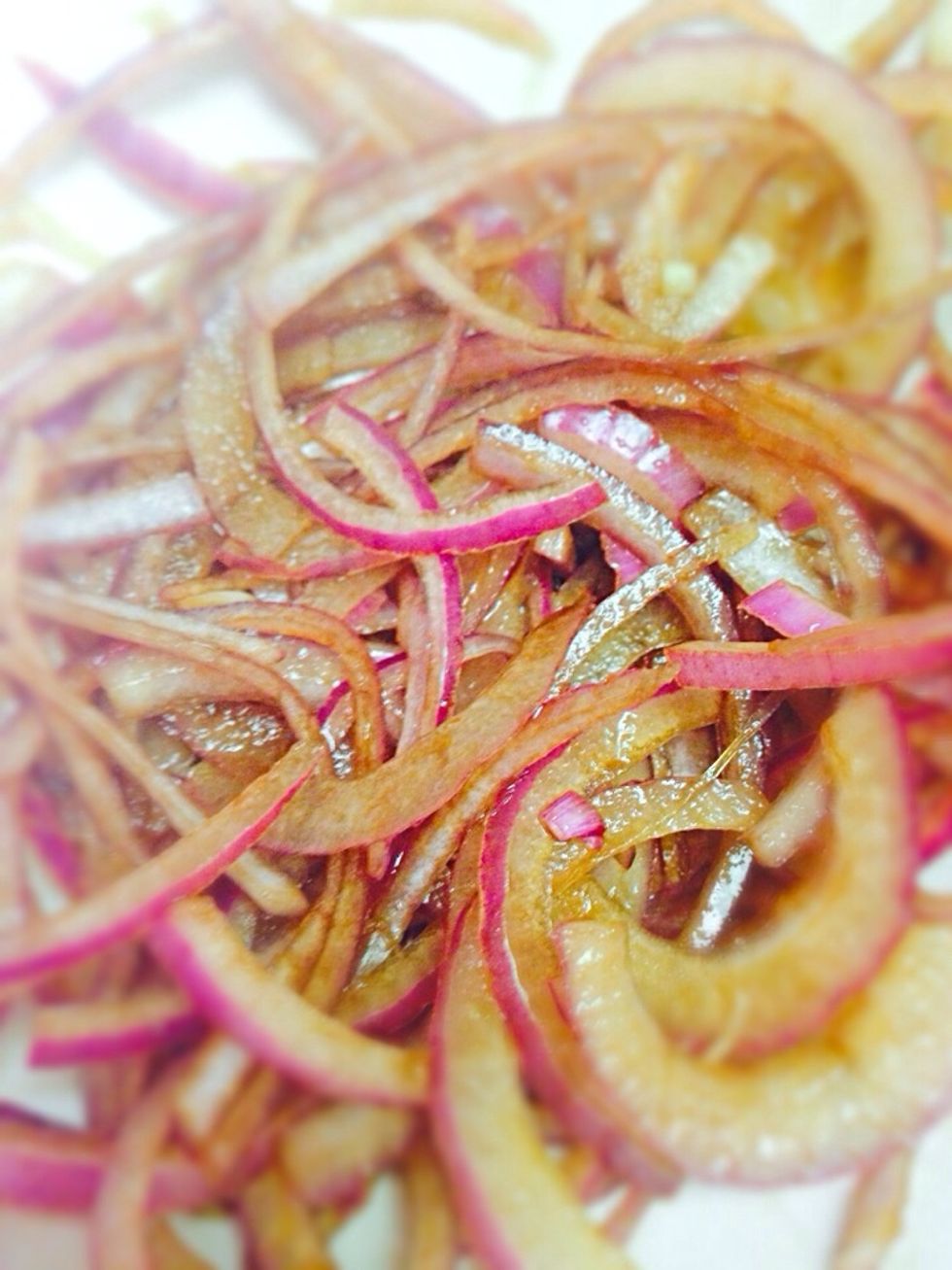 I add 1 teaspoon balsamic vinegar to my onion and drizzle some salt. Mixing till onion becomes soft and set aside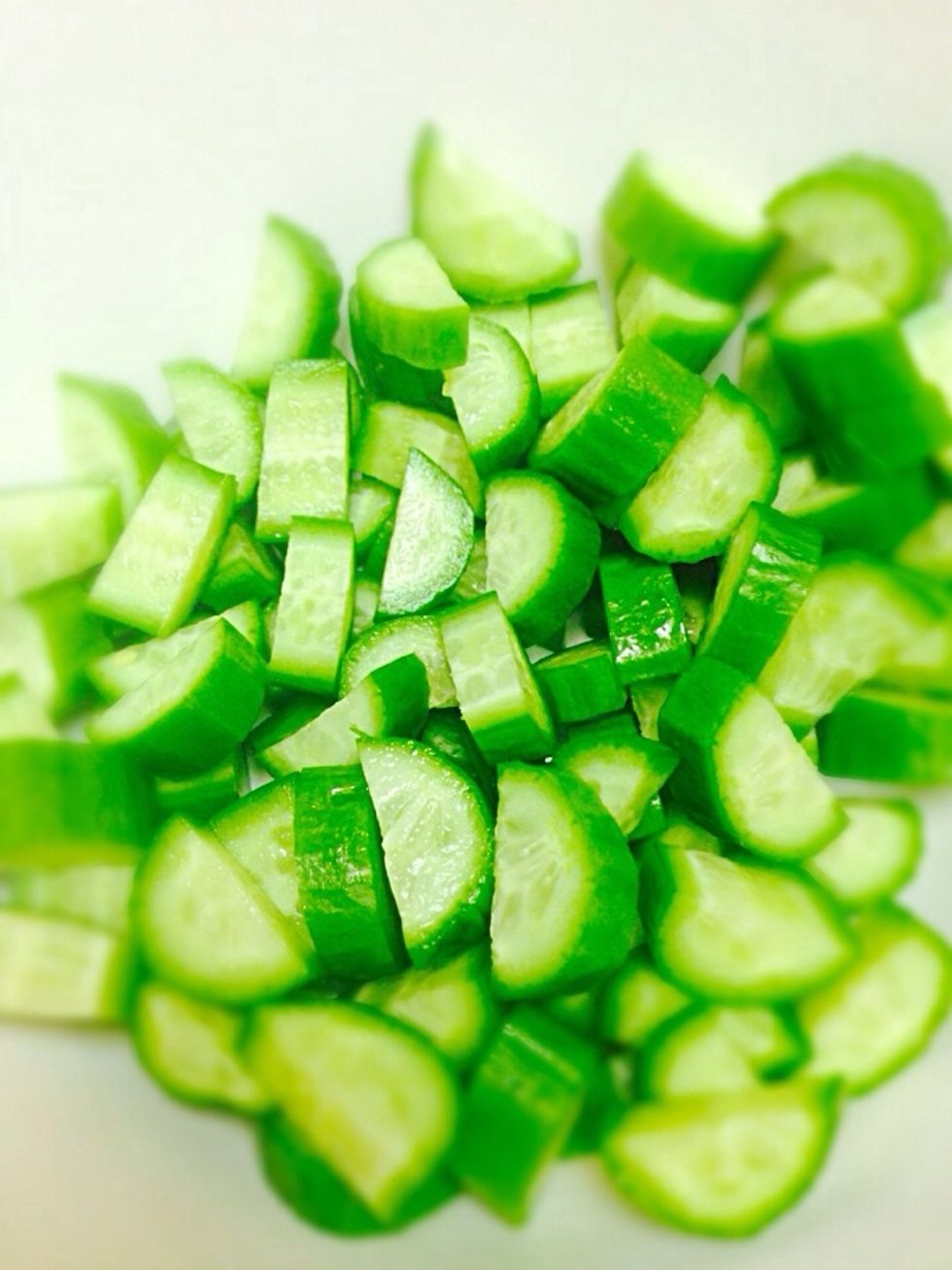 Usually Greek salad's vegetables cut into big pieces I on the other hand like to get several flavors in one bite so I like my salad chopped.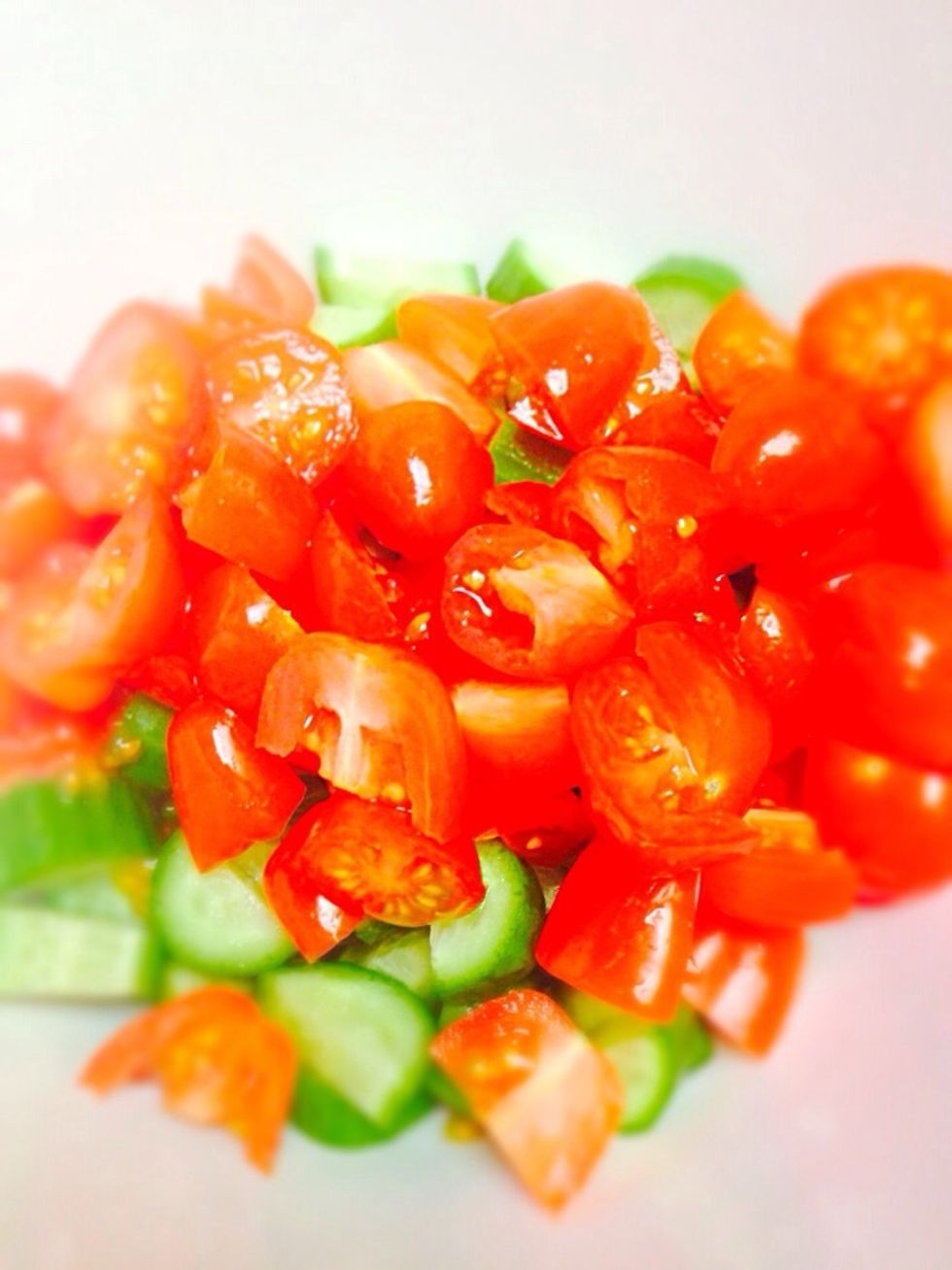 And this is why I use grape tomatoes instead of regular big tomatoes and they are sweeter as well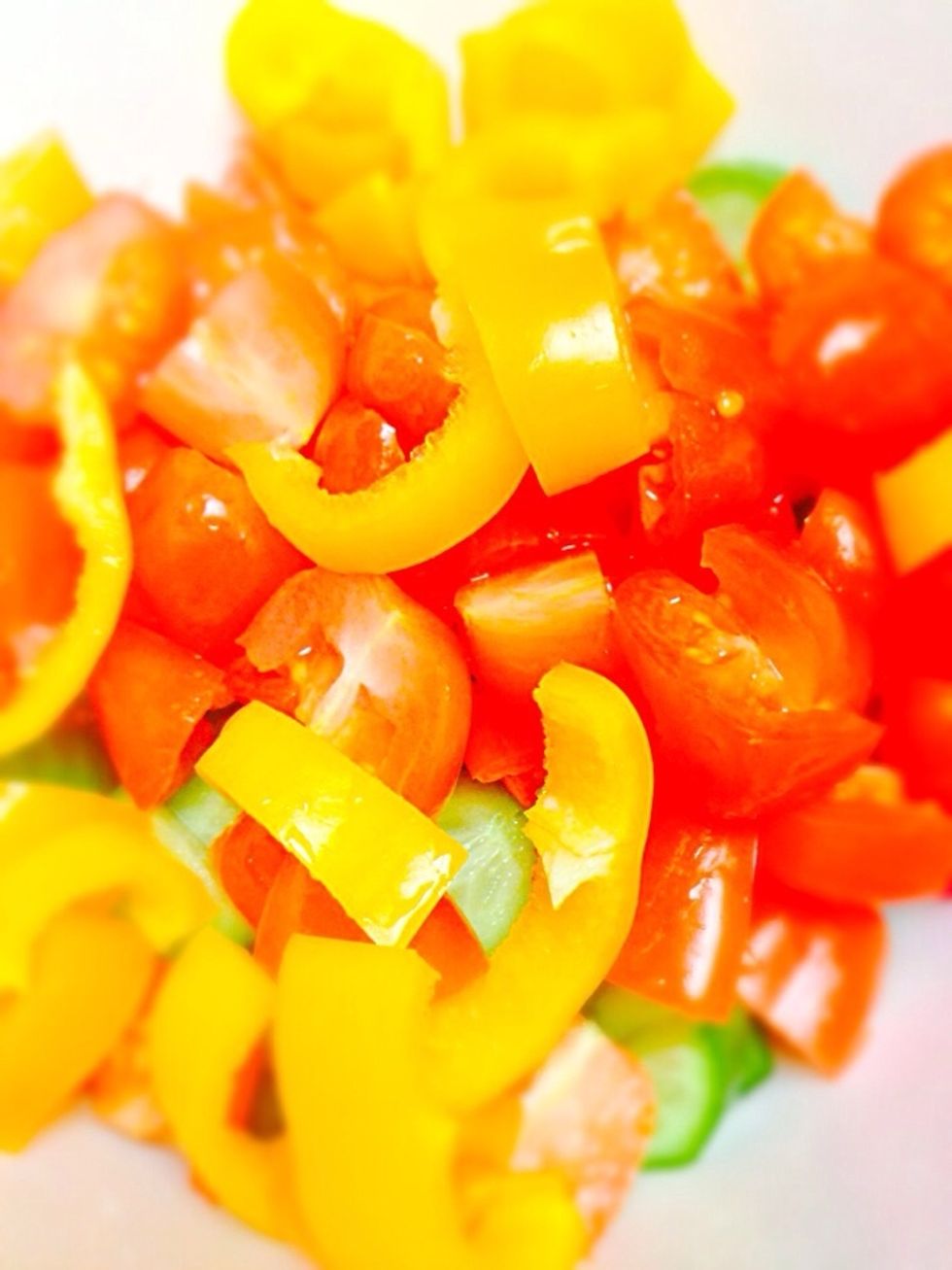 Then I add sweet pepper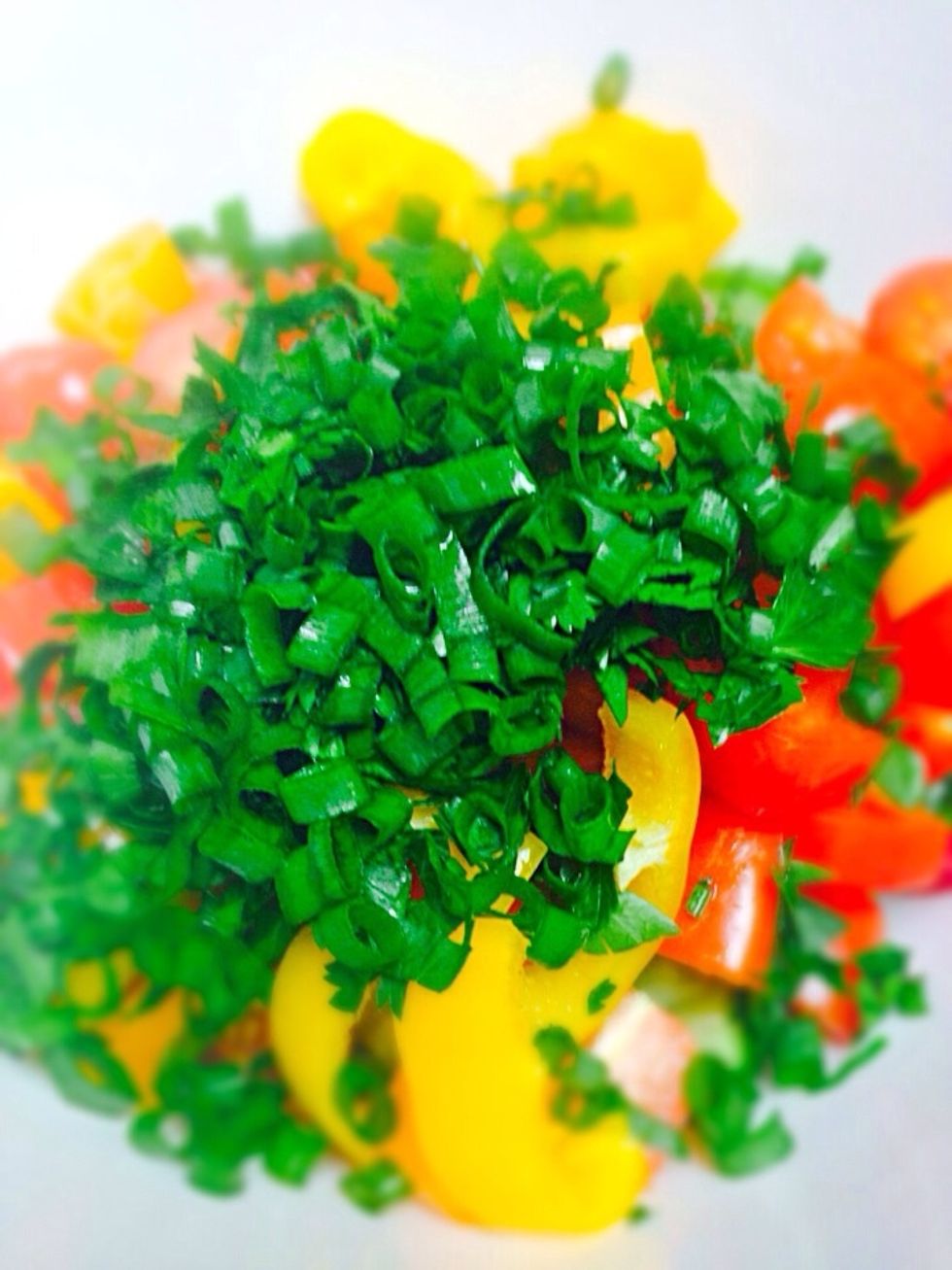 Fresh herbs. There is no parsley in original Greek salad and too bad because it adds so much flavor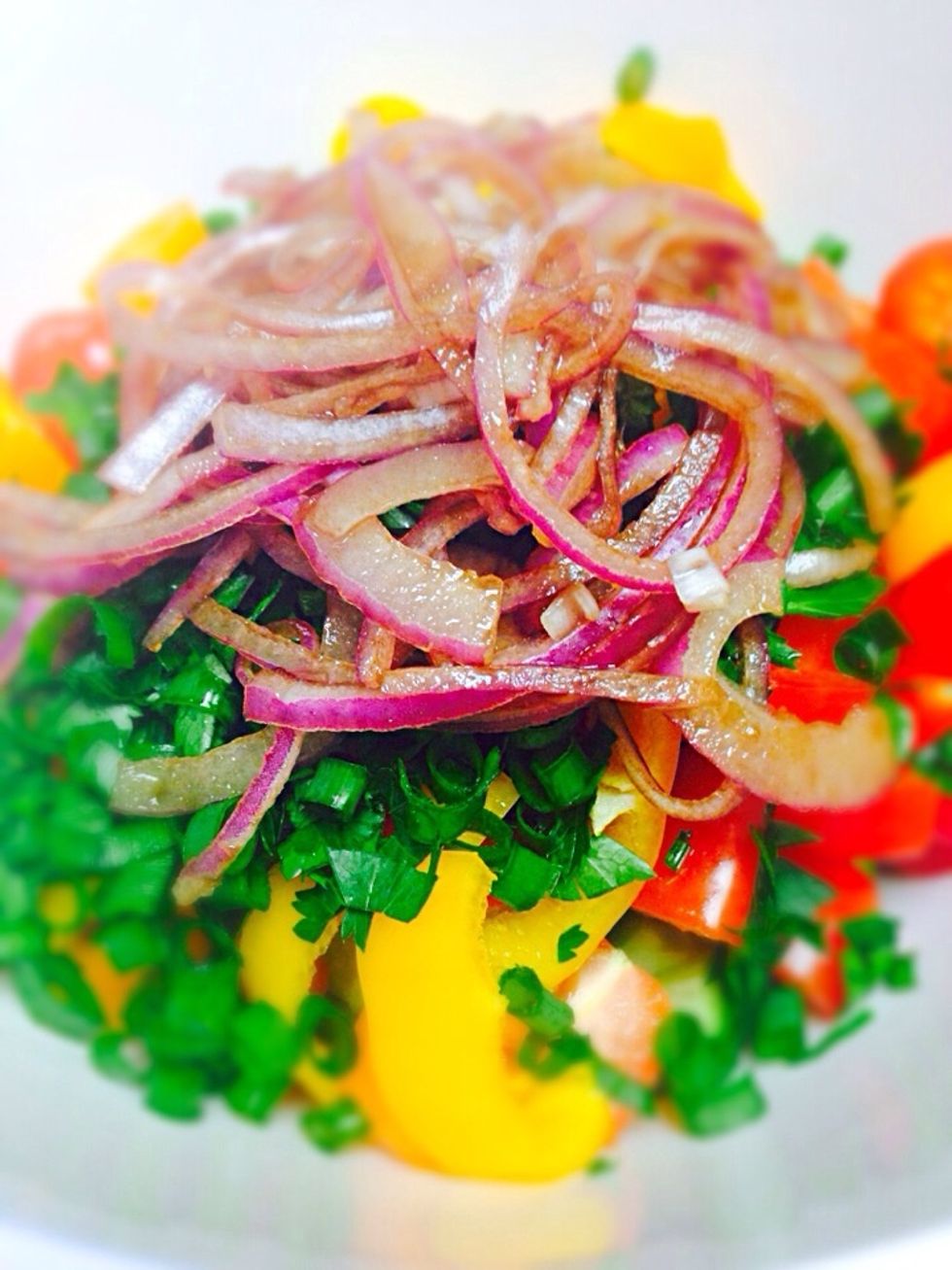 Time to add marinated onion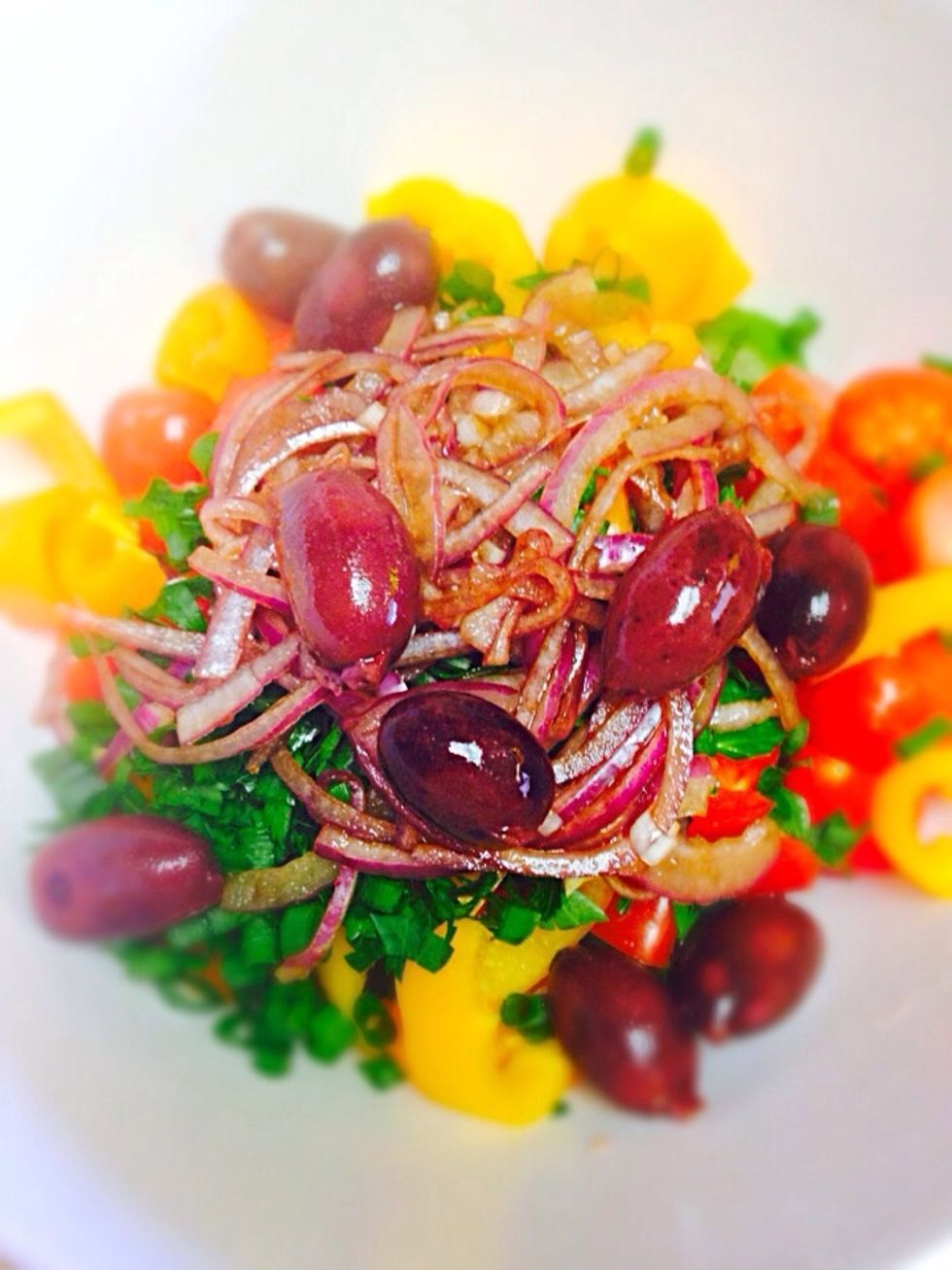 Then some olives and mix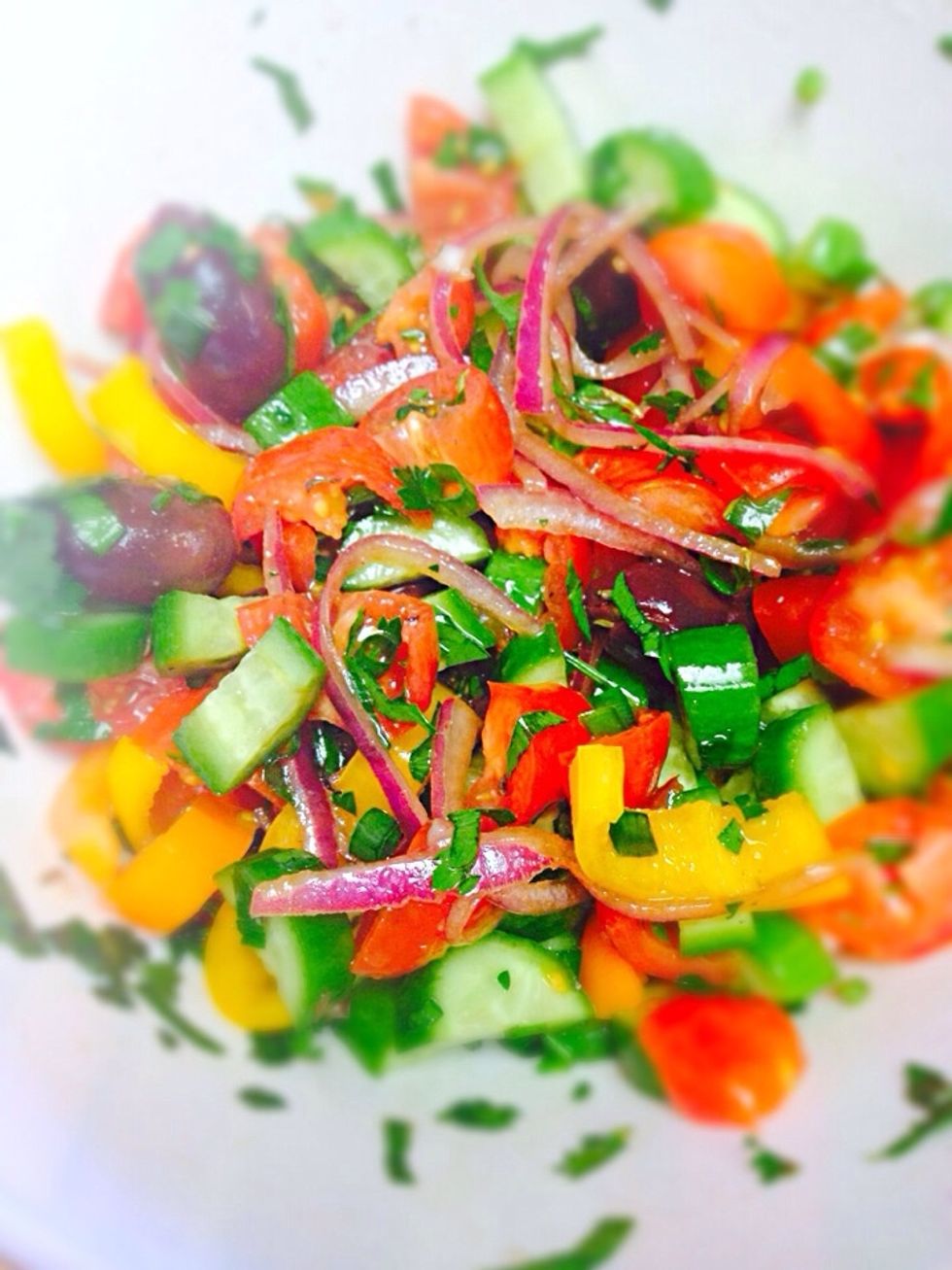 I'm adding salad's flavors which are thyme with olive oil/balsamic/lemon mixture. Sprinkle with salt and pepper to my liking. Mixing mixing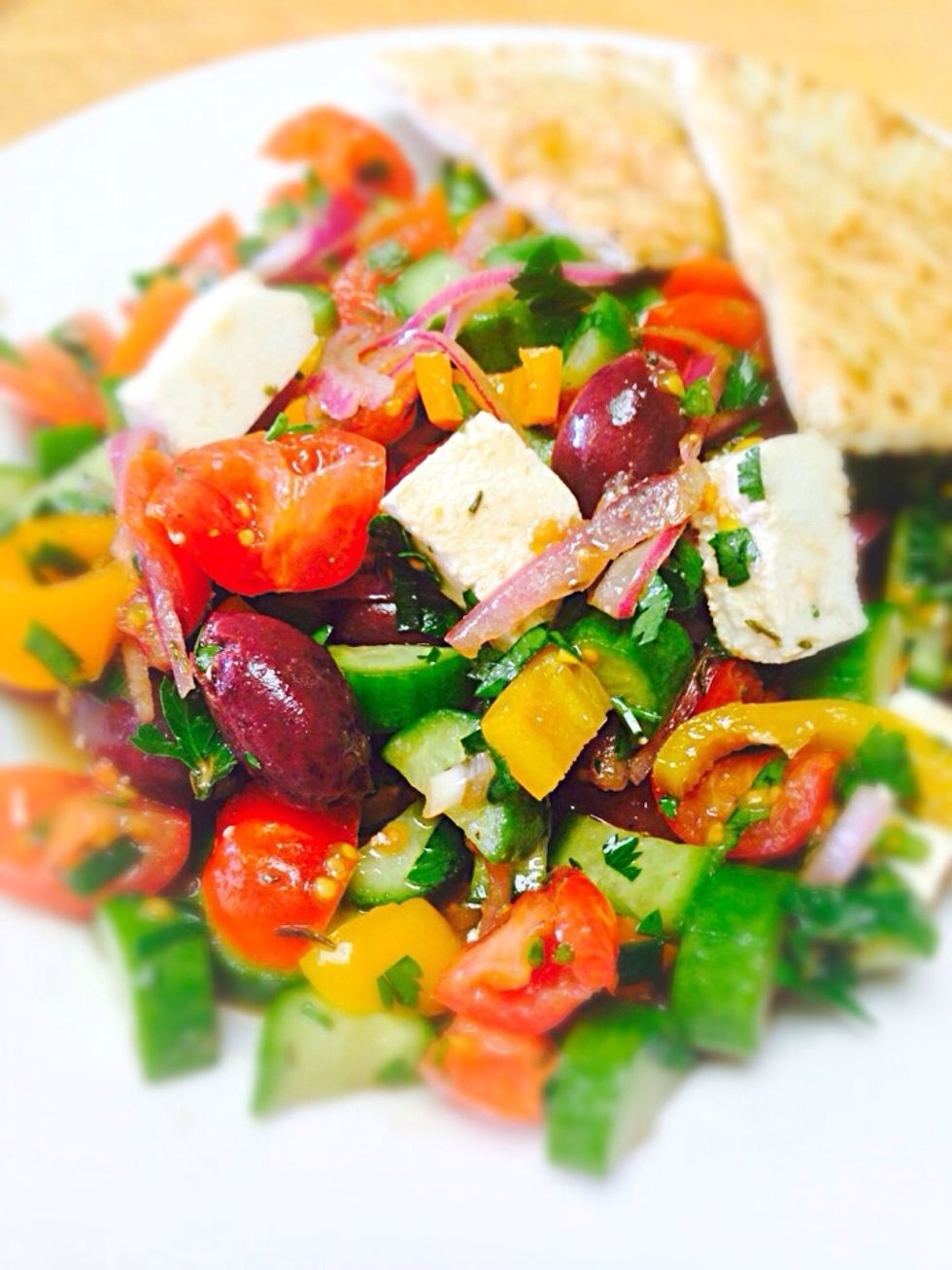 Then I garnish with feta cubes taste and fix seasoning. Yum 😊
2.0 - 3 cucumbers
20.0 Grape tomatoes
2.0 Small or one medium bell peppers
0.0 Red onion
0.0c Cubed feta cheese
Some fresh parsley
Some fresh onion
0.0tsp Thyme
1.0tsp Balsamic vinegar for onion
1.0tsp Balsamic vinegar for salad
Juice from 1/2 lemon
0.0Tbsp Olive oil
Salt and black pepper to taste
Ilanit V. B.
Proud owner of "Coffee Shots" and "Chickpeas". Multicultural mom with tendency to improve what already exists, seems like nothing new...yet totally different