This recipe is light, fresh and full of flavor - perfect for any occasion, especially football Sunday. #5 Go Greek with a little lemon and fresh dill makes this dish hit harder than a linebacker!
8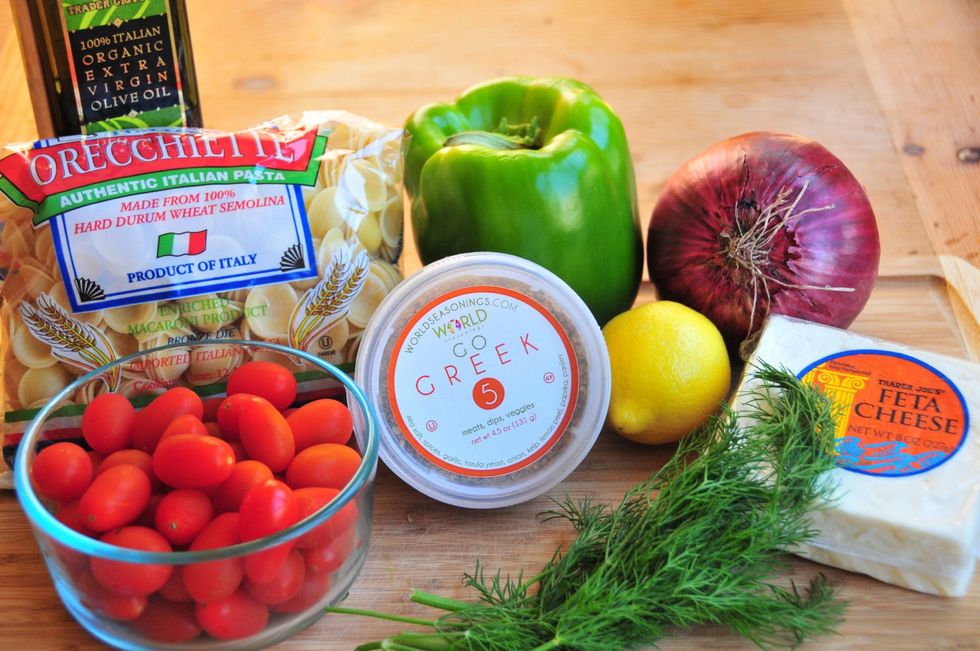 Everything you need. In this picture I used Orecchiette from Trader Joes. It was horrible. Usually they sell great products, but this pasta was horrible. I switched to De Cecco Farfalle. The best...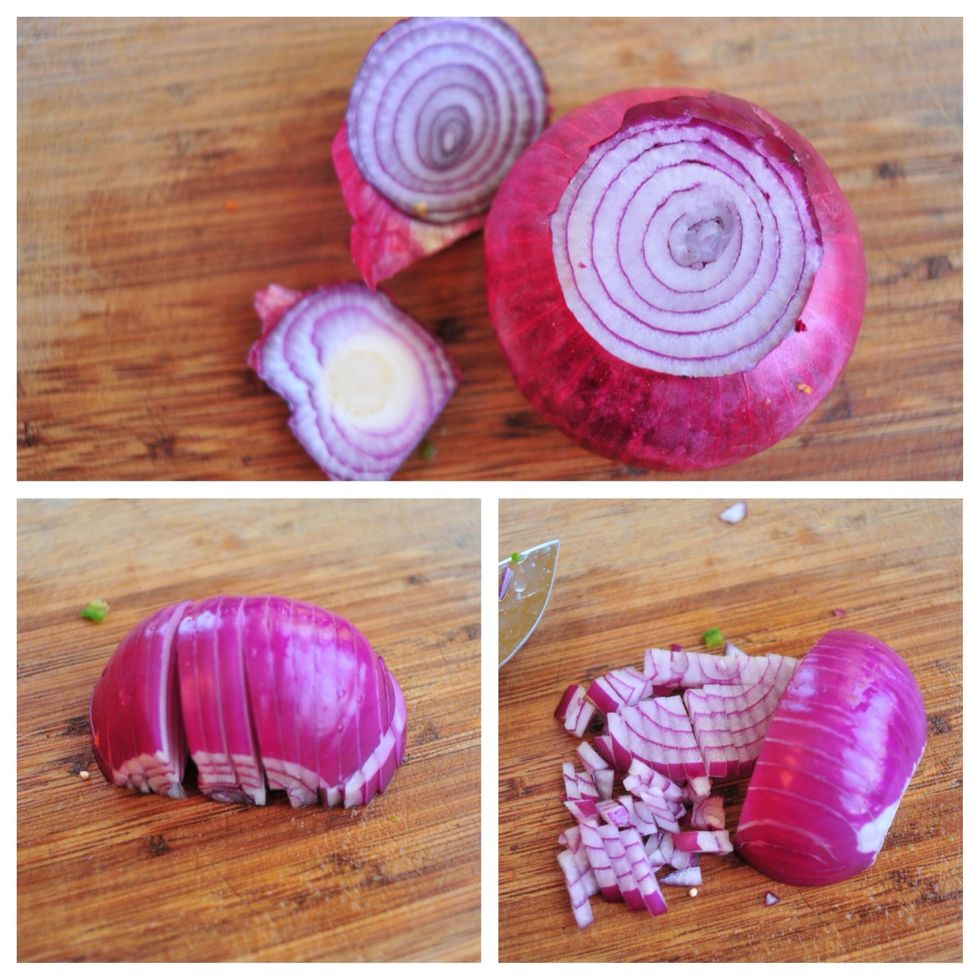 Finely dice the onion. You can watch my guide on "how to dice an onion" for a quick video on how to do it. Or, just look at the pictures above. However you dice it, dice it small.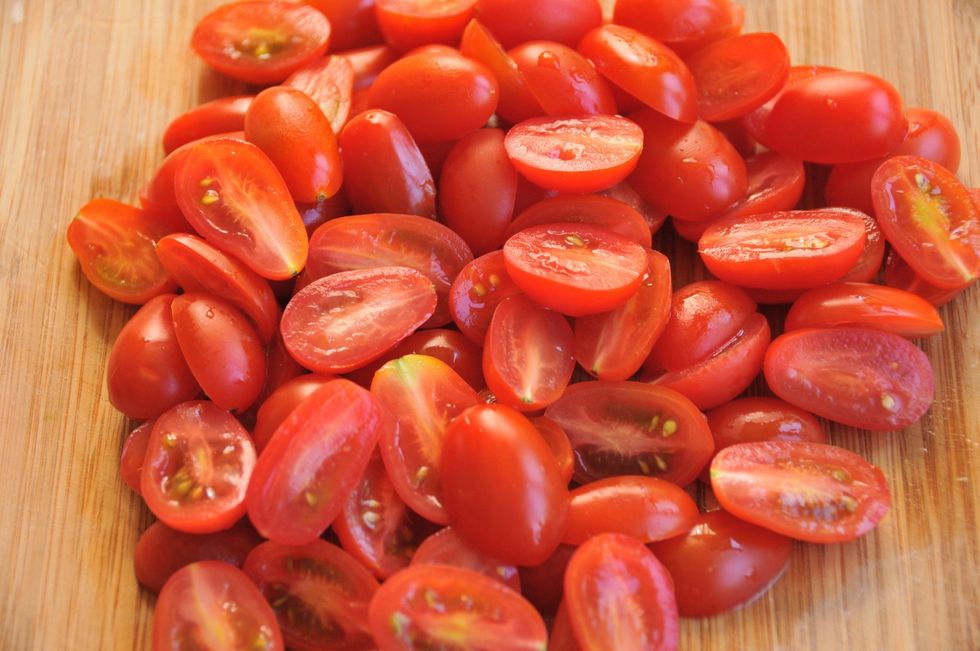 Cut the tomatoes in half then place in a large bowl. If you want to add a bit more color to this dish, use yellow and red tomatoes. Just make sure they are fresh and crisp.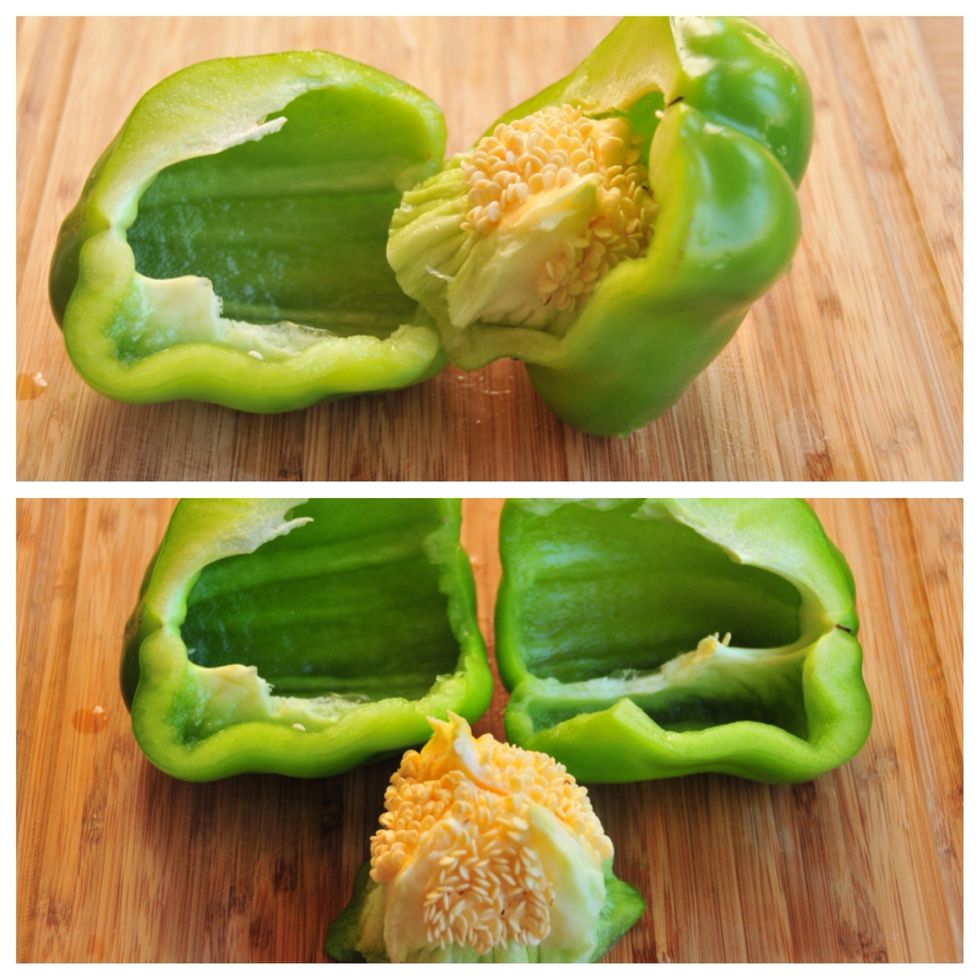 This is s quick and easy way to remove the seeds from s bell pepper. Cut the pepper down the middle, but not all the way through. Simply pull the pepper open then remove the seed pod. Simple...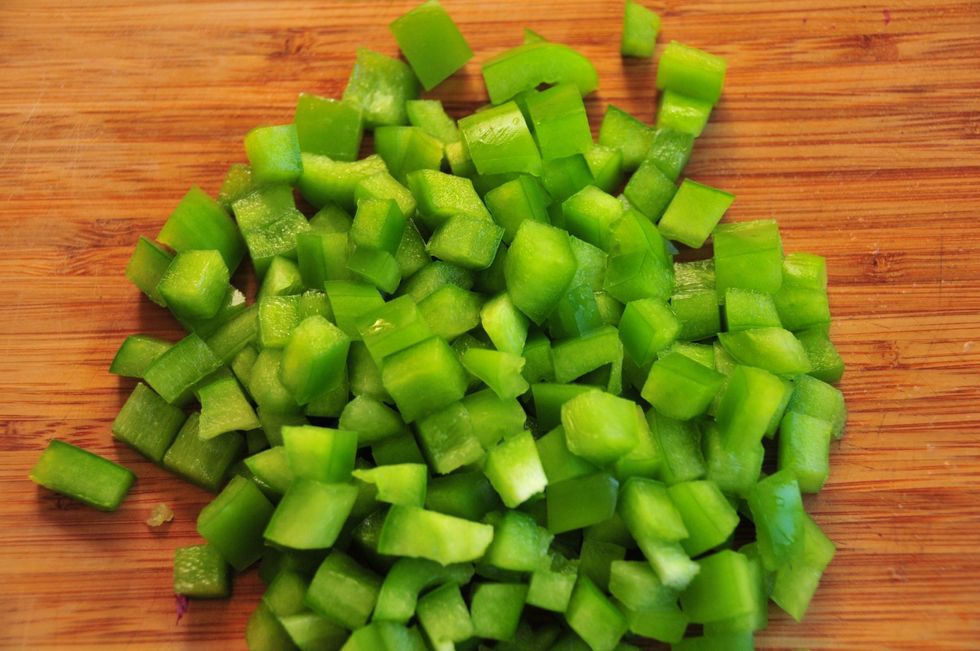 Dice the green bell pepper into small little pieces. Place in bowl with onion and tomatoes.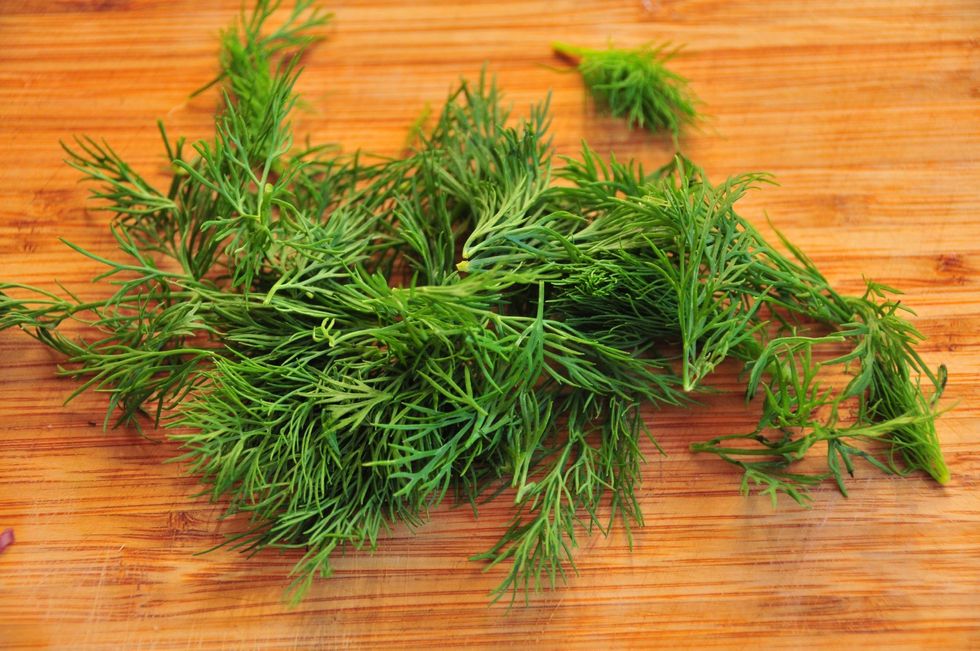 Remove the dill leaves from the stem then place in a pile to chop. If you roll all the dill into a tight bunch it makes it really easy to chop. Add to the bowl.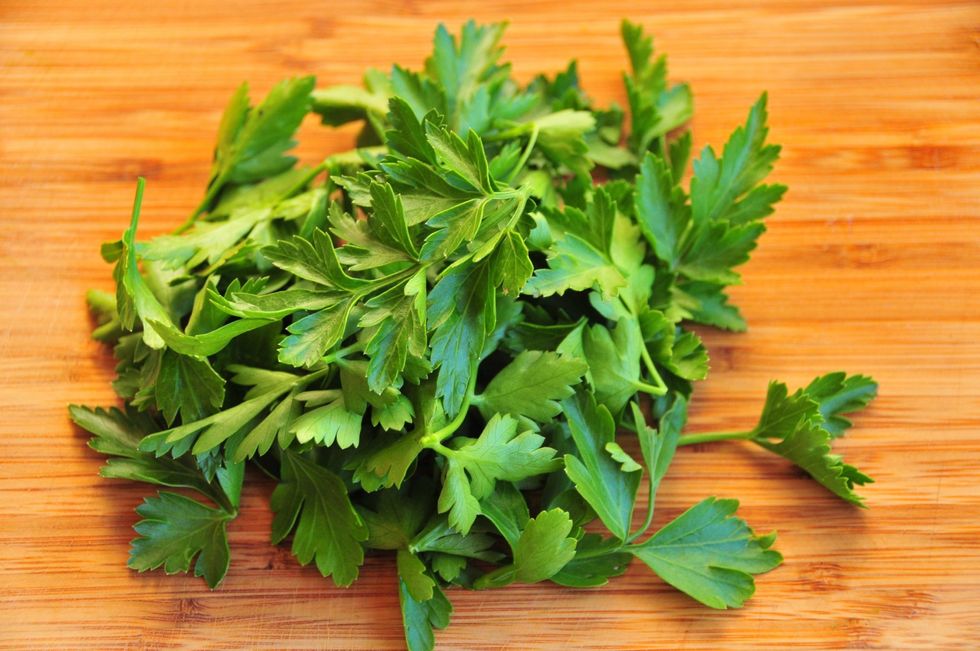 Do the same with the parsley. The stems can be bitter so take the extra 30 seconds to remove them. Again, If you roll them into a compact little bunch, you can quickly chop it up.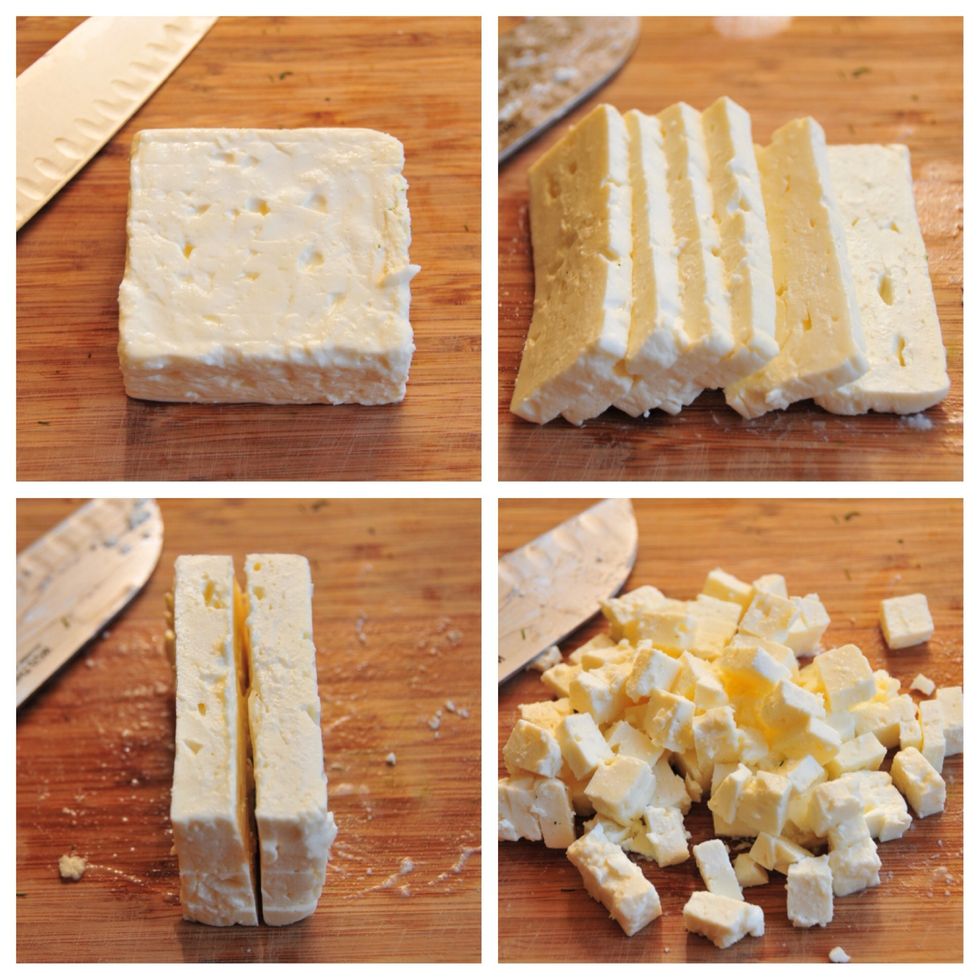 I prefer buying a block of feta with some of its liquid still in it. It just seems to taste better than the kind you can buy crumbled. Dice the feta, like above in the picture, then add to the bowl.
I forgot to take pictures of how to make the vinaigrette. But seriously, do you need pictures? Juice the lemon, mash the garlic with 1/2 tsp #5 Go Greek. Whisk the garlic, lemon juice, Continued....
Olive oil and the last 1/2 teaspoon of the Greek blend. You can buy #5 Go Greek at www.worldseasonings.com. Use the code "snapguide" for a 20% discount. All order over $55 get free shipping too...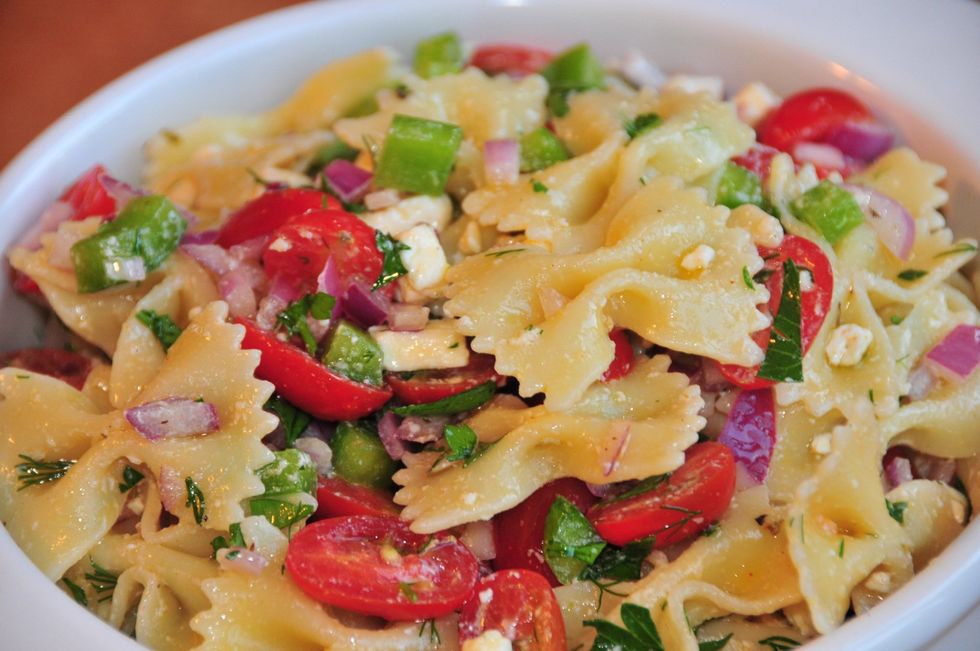 Add 2.5 tsp #5 Go Greek to the bowl. Add the pasta then mix all ingredients together while adding the lemon vinaigrette. Be nice when mixing it so you dint mash all the ingredients. Chill then serve.
Don't forget to checkout out Brit+Co! http://www.brit.co/category/food/
3.0tsp #5 Go Greek from worldseasonings.com
1.0 Box farfalle pasta, cooked al dente (use De Cecco)
2.0c Grape or cherry tomatoes, halved
4.0Tbsp Fresh dill, chopped
0.0c Italian parsley, chopped
1.0 Green bell pepper, diced small
1.0c Feta cheese, Cubed or crumbled
0.0c Freshly squeezed lemon juice
1.0 Garlic clove, mashed
0.0c Olive oil
Fresh ground pepper to taste
World Seasonings
World Seasonings offers 9 amazing gluten free, kosher and all-natural seasoning blends that will make breakfast, lunch and dinner extraordinary.
San Diego, CA - everywhere