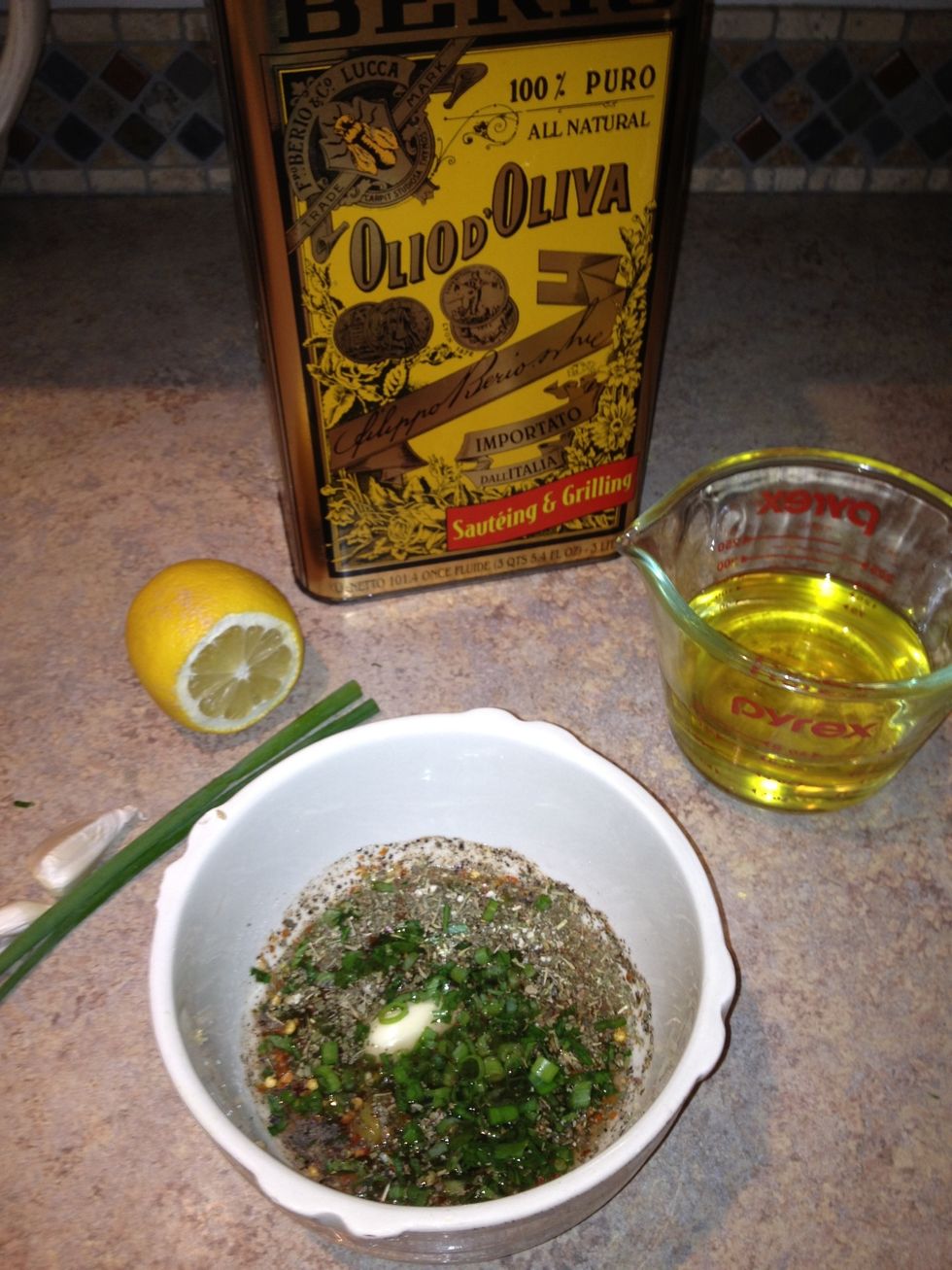 First we make the dressing! Combine all ingredients up to the olive oil. You will need to measure out the oil in a separate cup.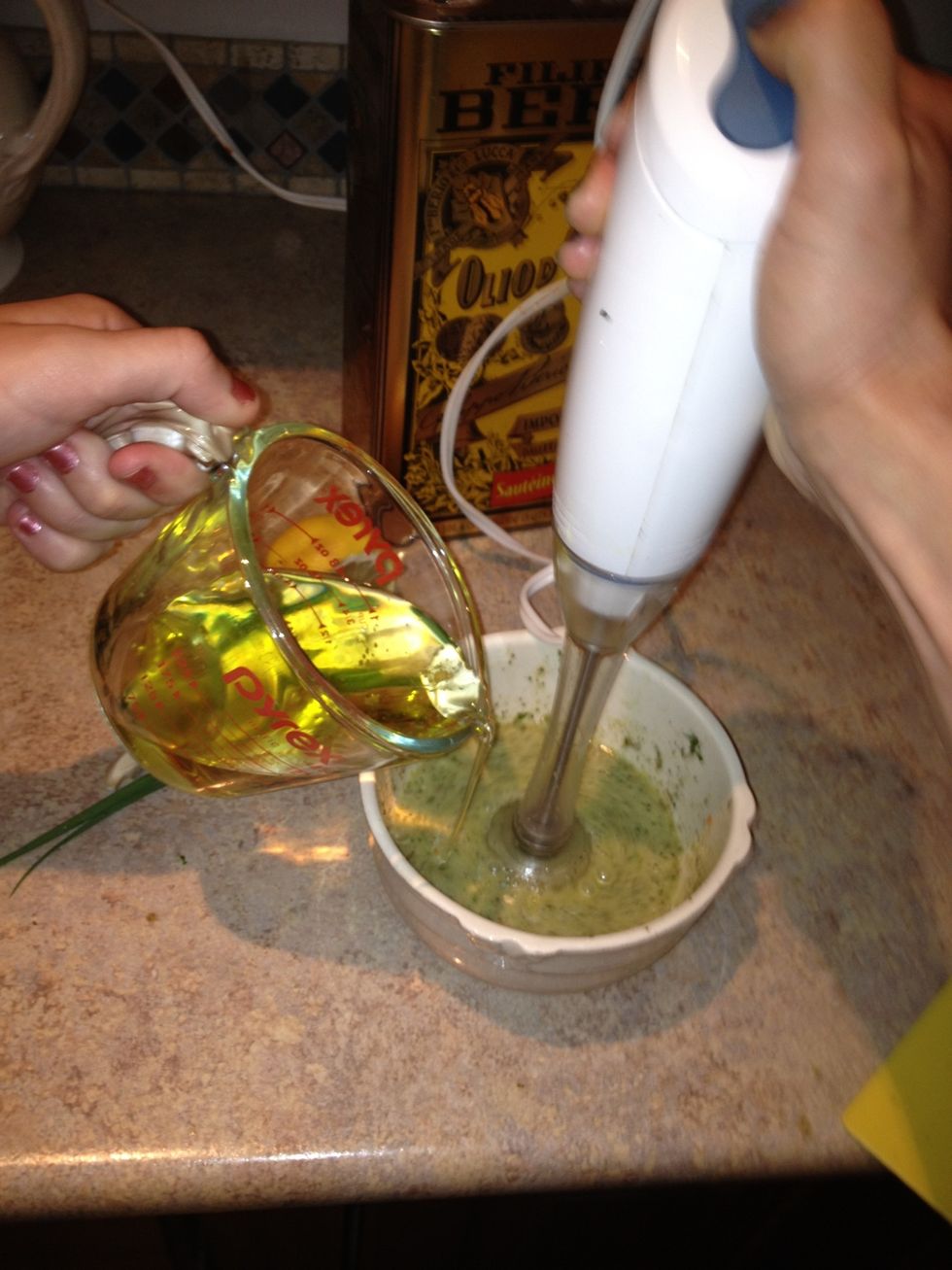 Add the oil slowly as you blend. I'm using a immersion blender but a food processor or blender will work. The final product will be a creamy dressing. Let stand at room temp while you make the salad.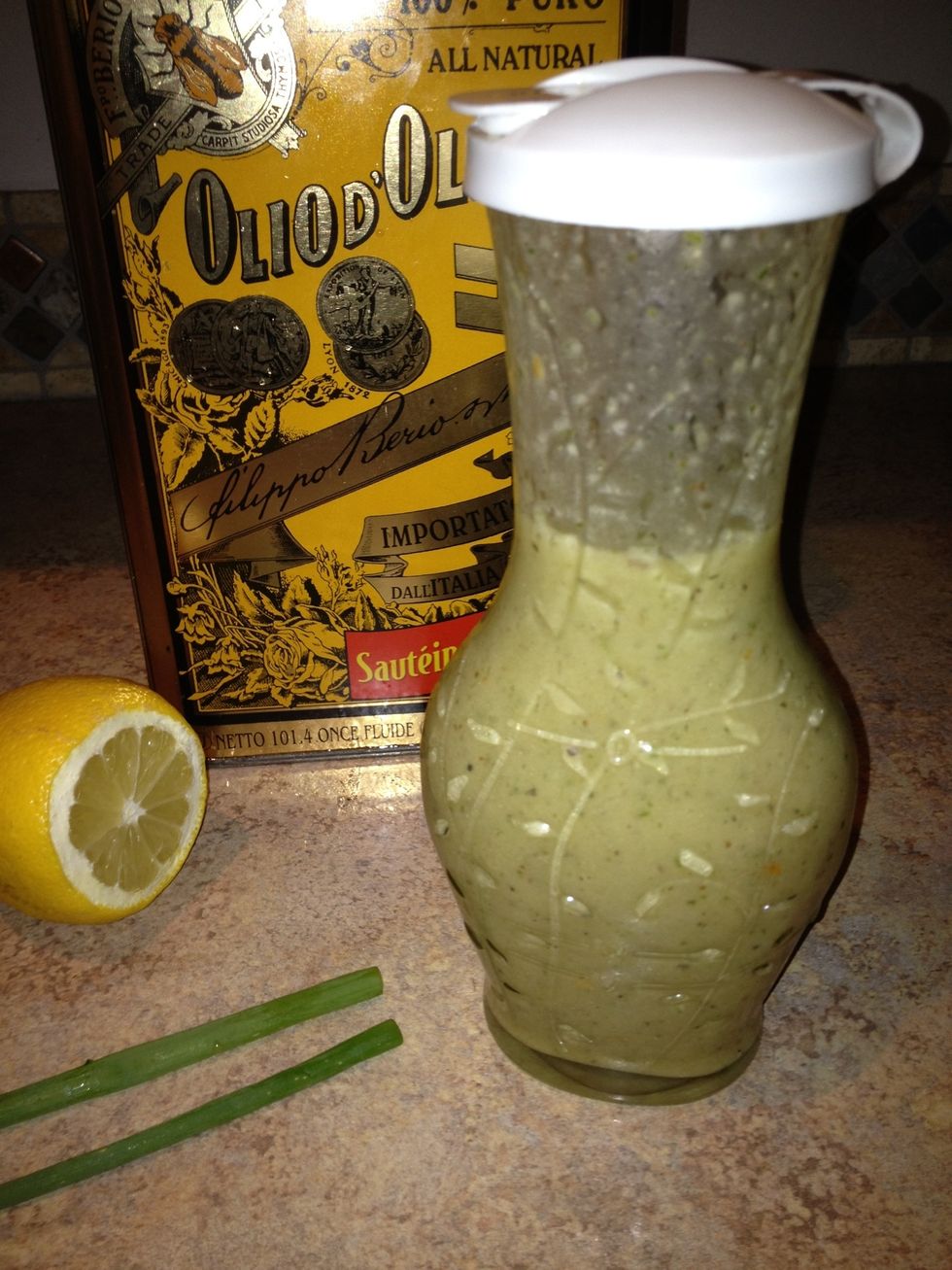 I transferred my dressing to a container because I know I won't use it all for the salad. It will keep in the refrigerator for 2 weeks.
Next we cook the Orzo. You can find this rice shaped pasta in the pasta section. Be careful not to overcook!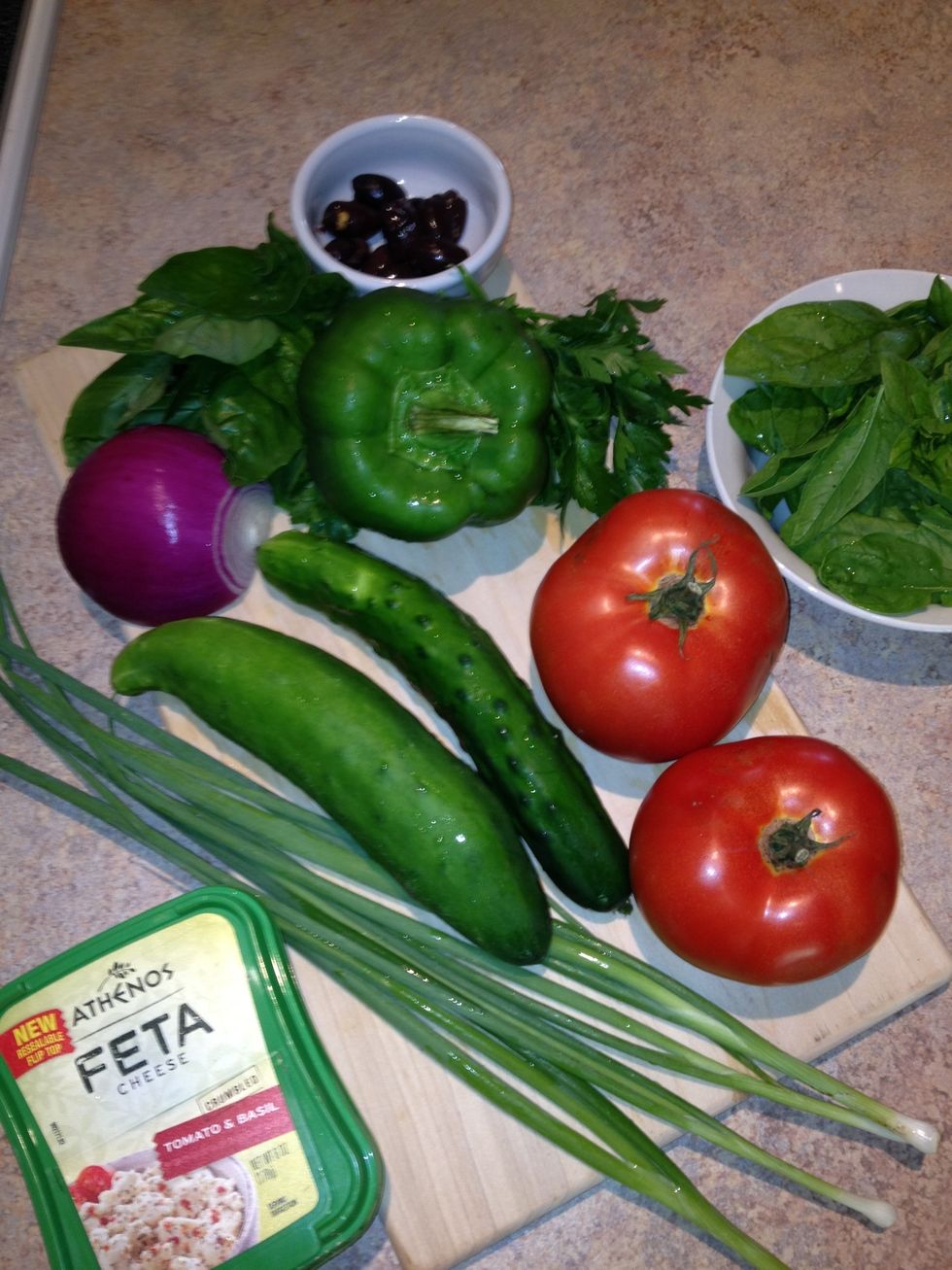 While the pasta cooks you will be busy chopping your vegetables and herbs.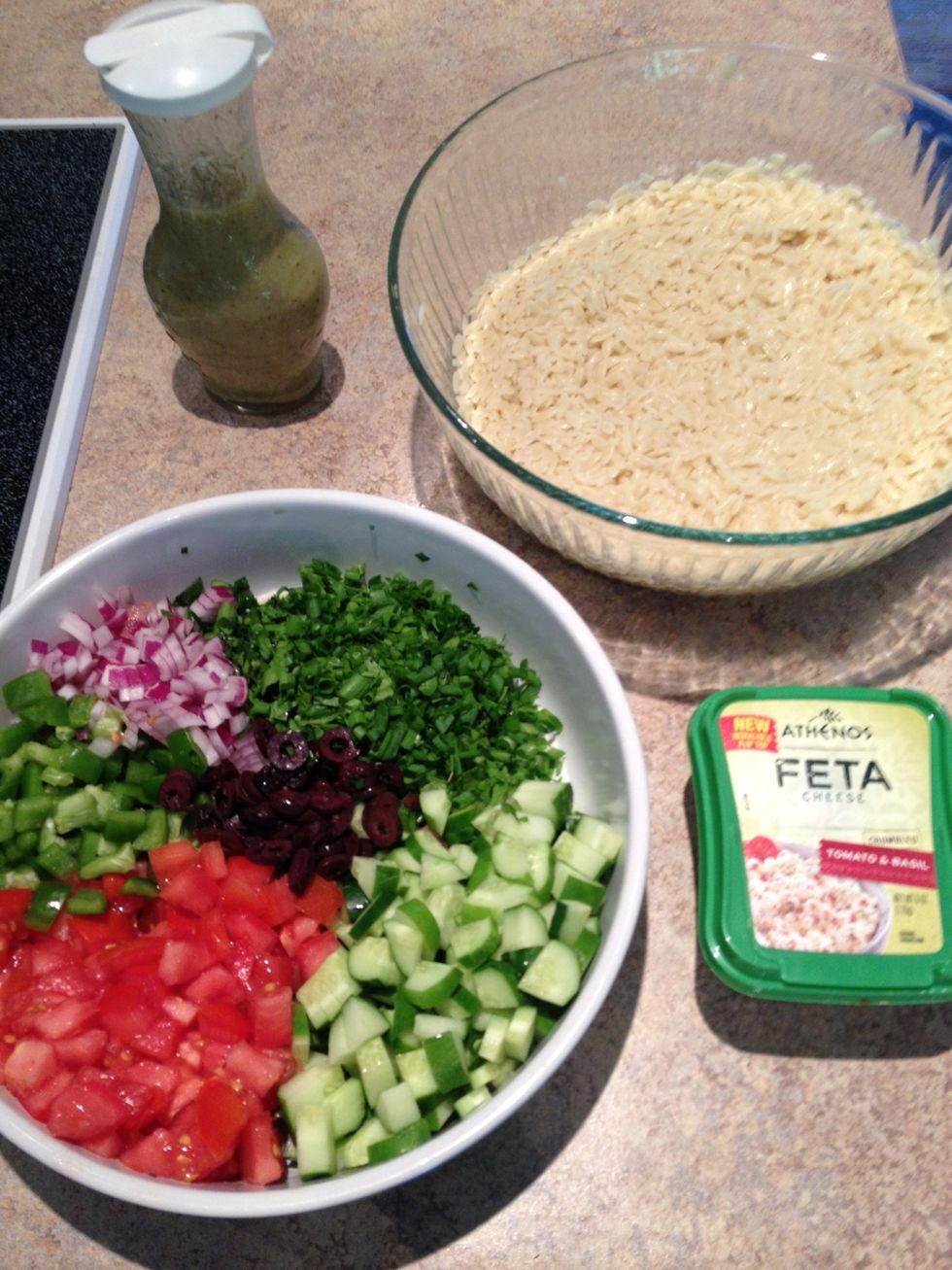 Drain and transfer the orzo to a large bowl. When the pasta is cool assemble the salad. Mix the vegetables, pasta, feta and a 1 cup of the dressing together. Add more or less to your liking.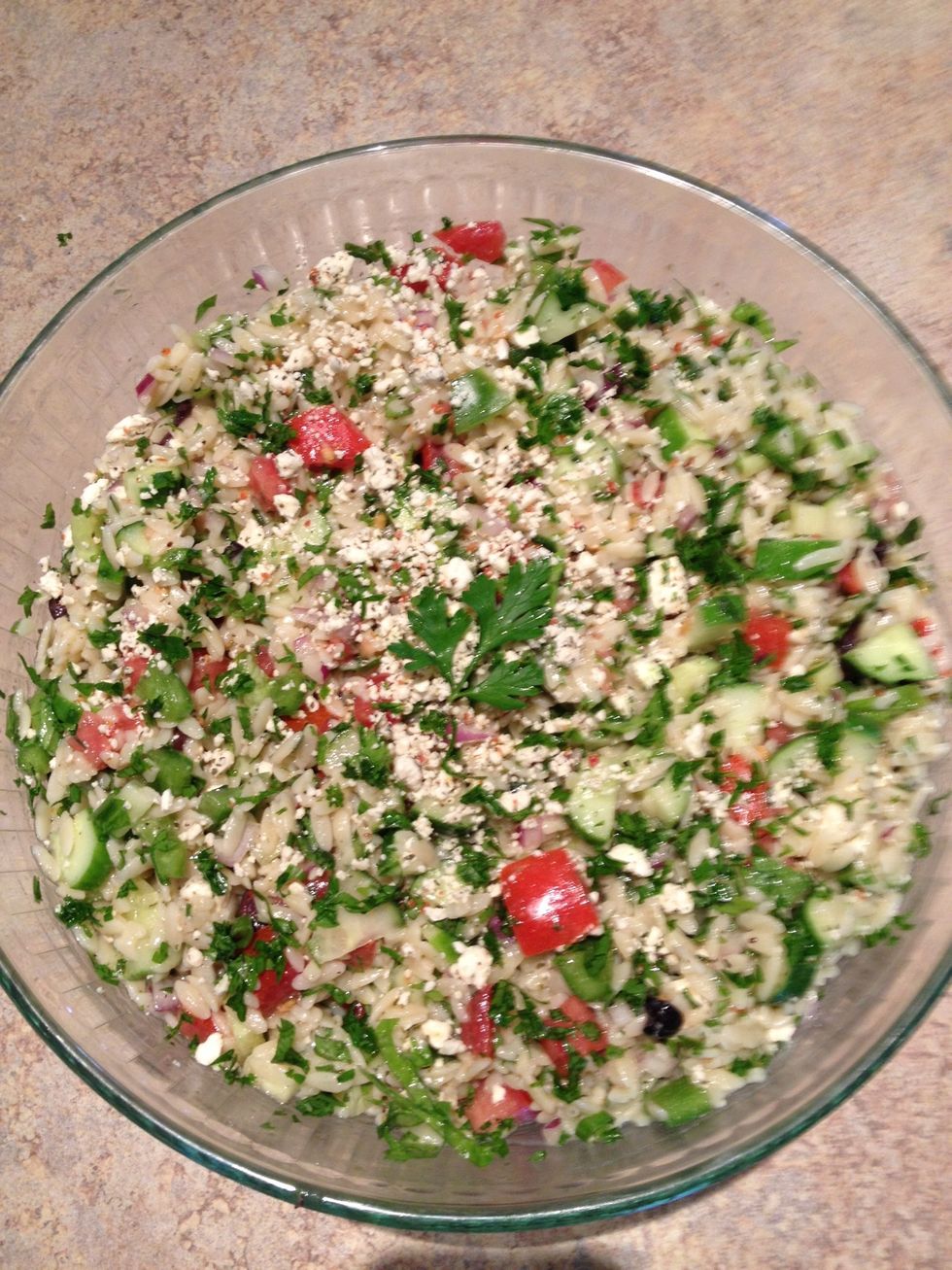 I usually garnish with a sprinkling of feta and parsley. Enjoy!
1/4c cup red wine vinegar
1/8c cup lemon juice & 2 tablespoons balsamic vinegar
1.0tsp teaspoon Dijon mustard
1.0tsp Salt
1/2tsp Ground pepper
1/4tsp Crushed red pepper
2.0 Large garlic cloves
1.0tsp Italian herbs, fresh basil and fresh parsley
1.0tsp Feta cheese
1.0 Green olive
3/4c Olive oil
1.0lb Orzo pasta
2.0 Large tomatoes
1/2 Red onion
1.0 Large green pepper
1/2c Black olives
1/2c Feta cheese
1.0c Parsley and basil
2.0 Medium cucumbers