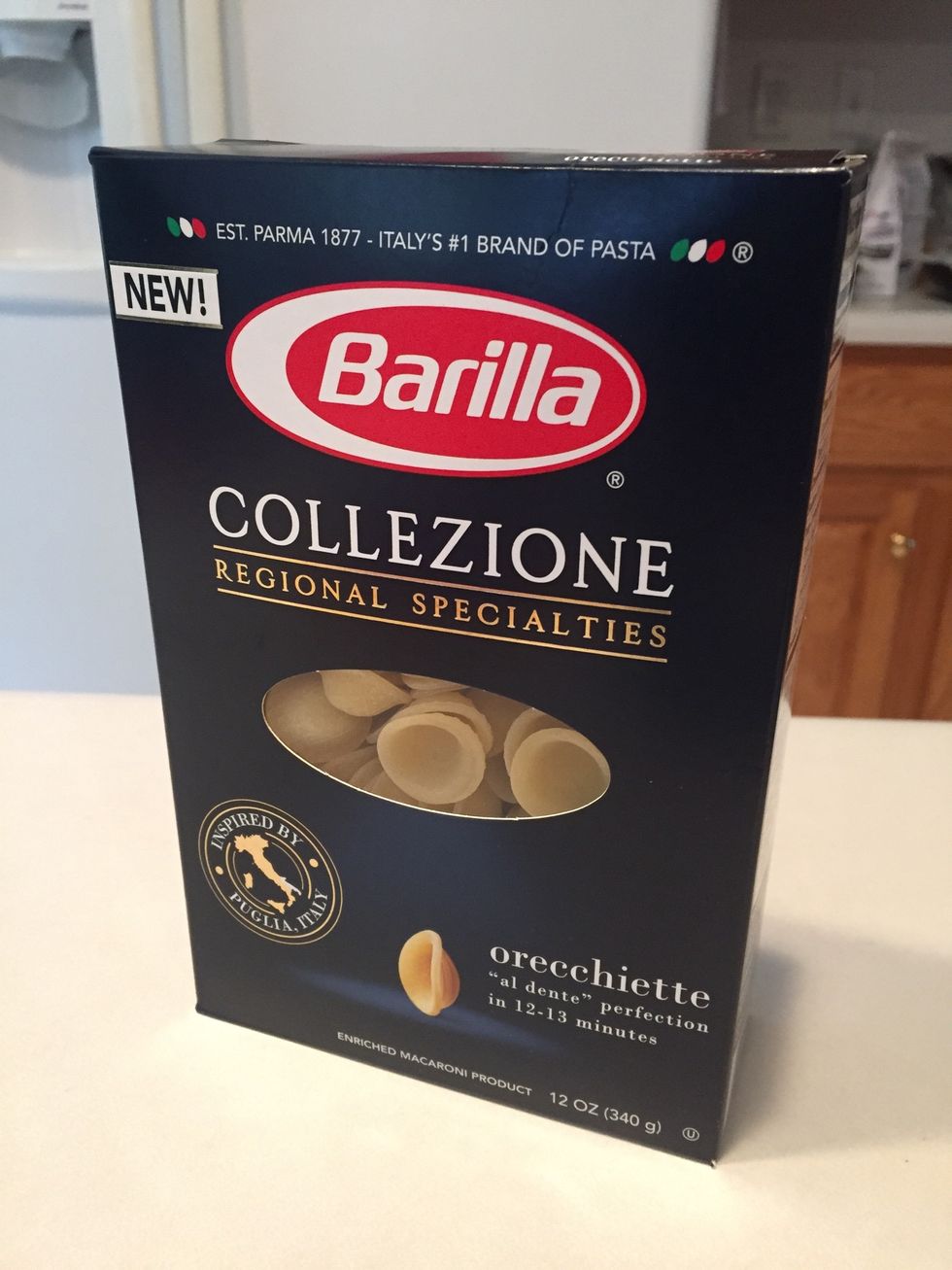 Cook pasta according to package directions.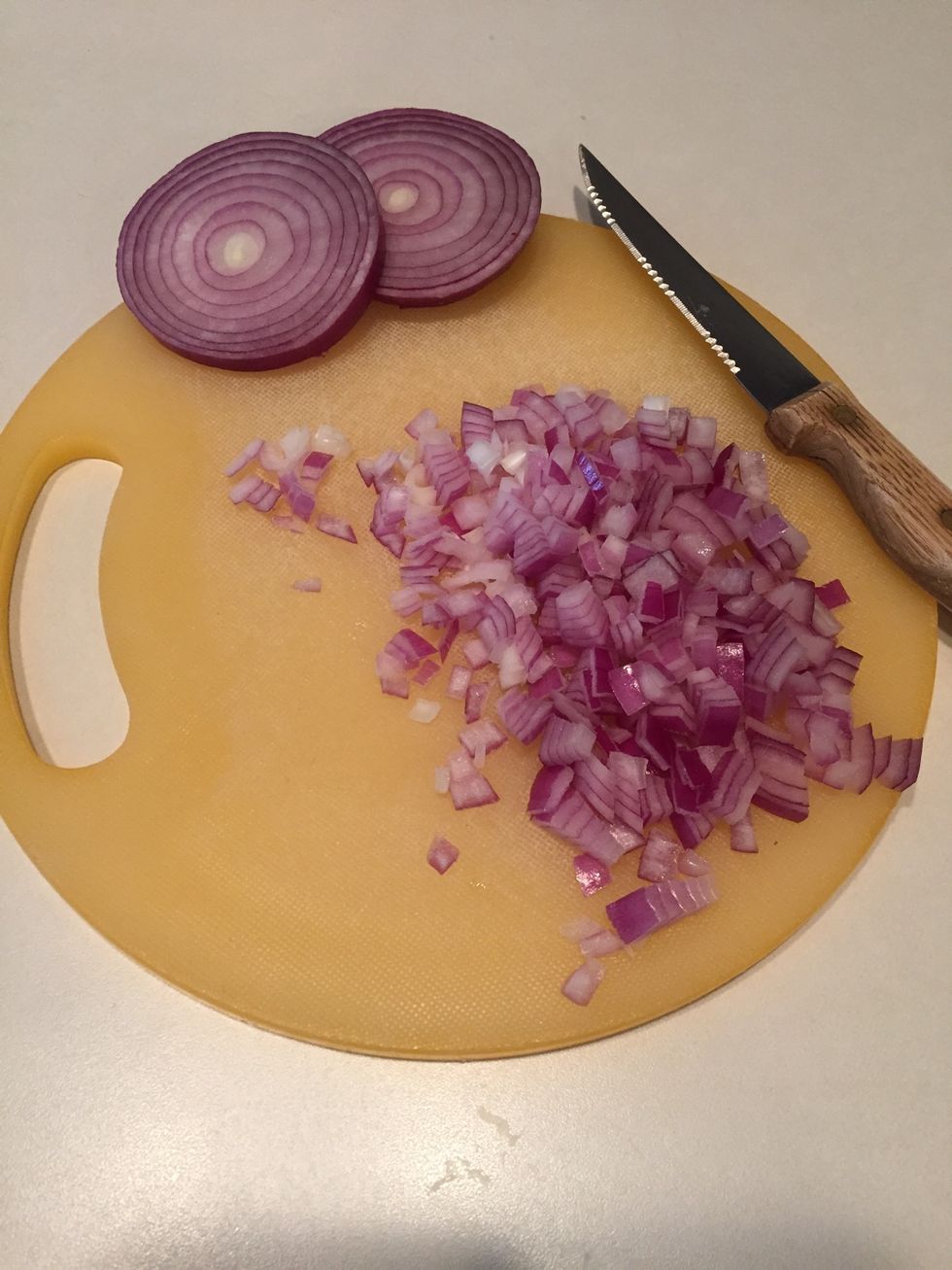 While pasta is cooking, chop onion.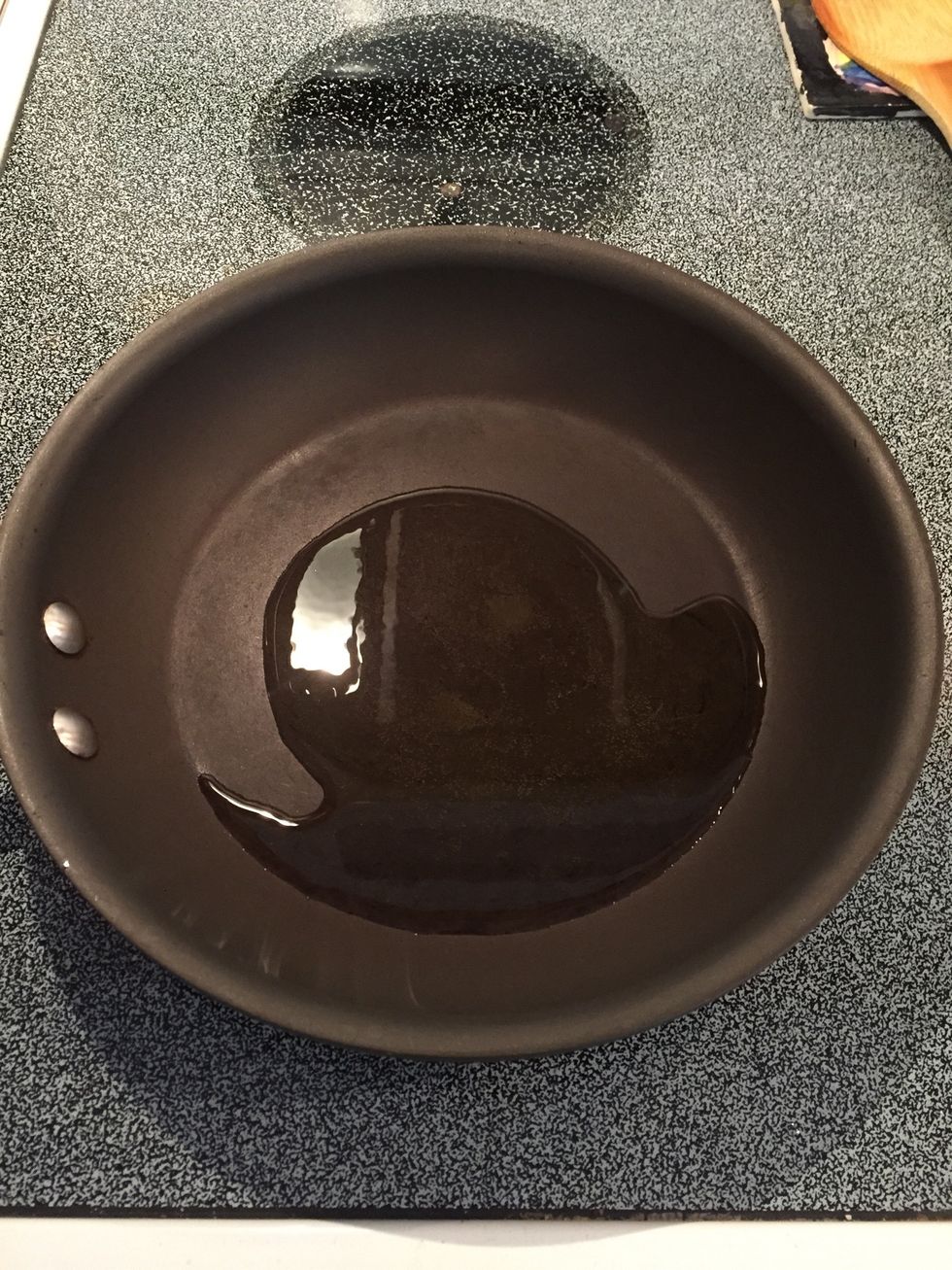 Add oil to pan and heat over medium heat.
Add onions and sauté 8-10 min until soft. Add salt and pepper, too.
While onions are cooking, chop olives.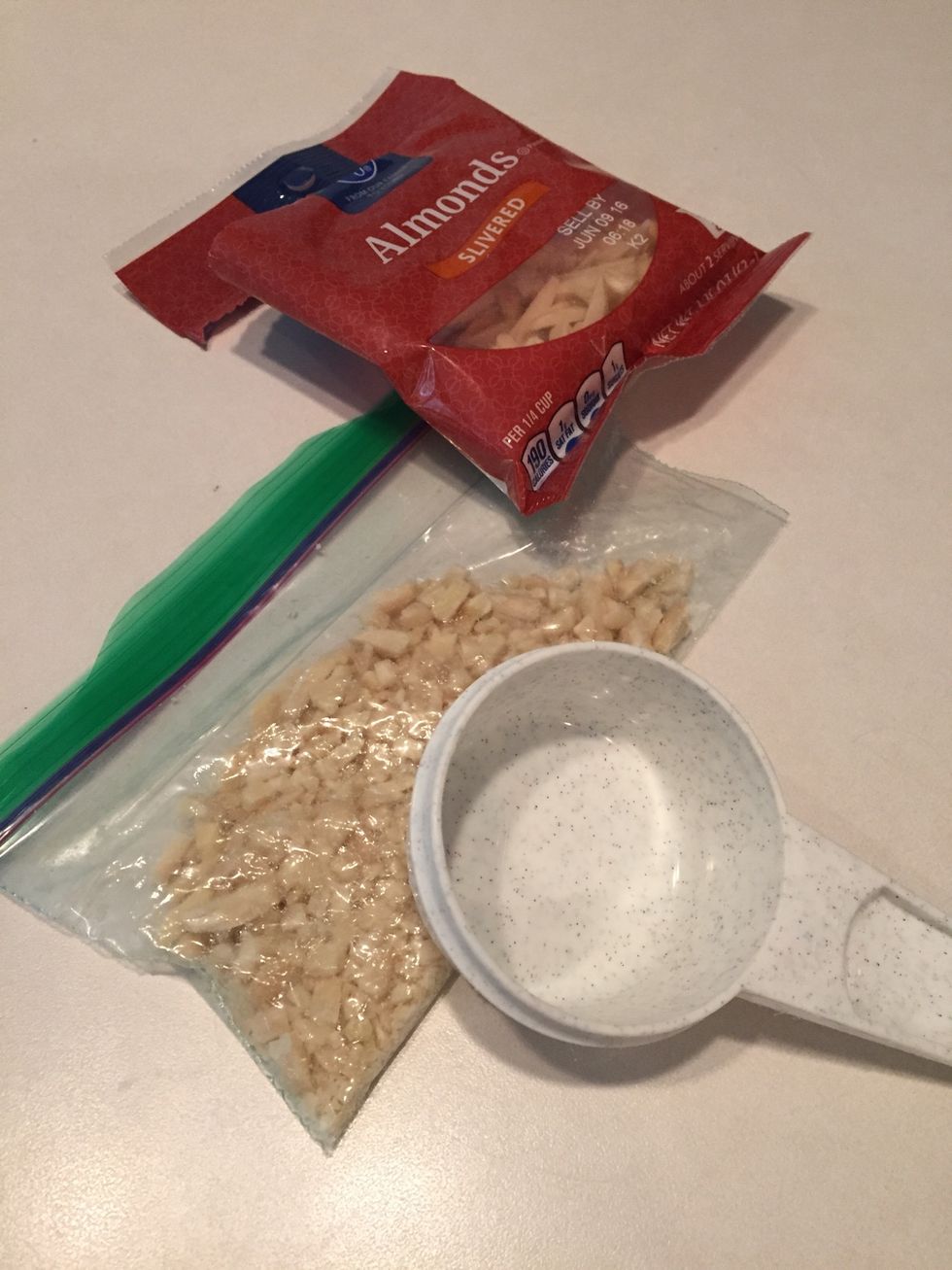 Place almonds in a ziplock bag and smash with the bottom of a measuring cup. This is how I chop almonds.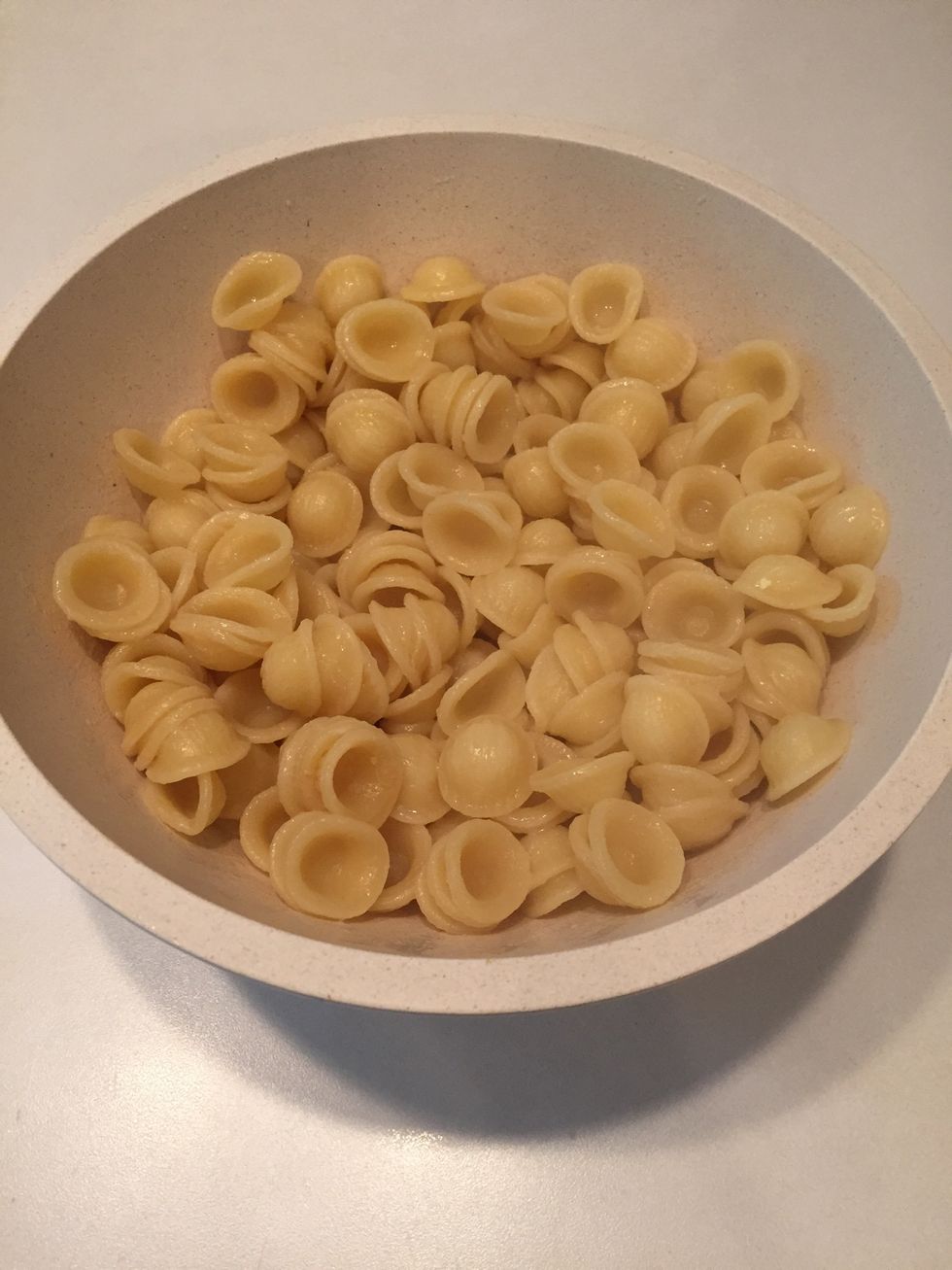 Drain pasta, but reserve 1/2 cup of liquid for later. Place in a large bowl.
When onions are done, they will look like this.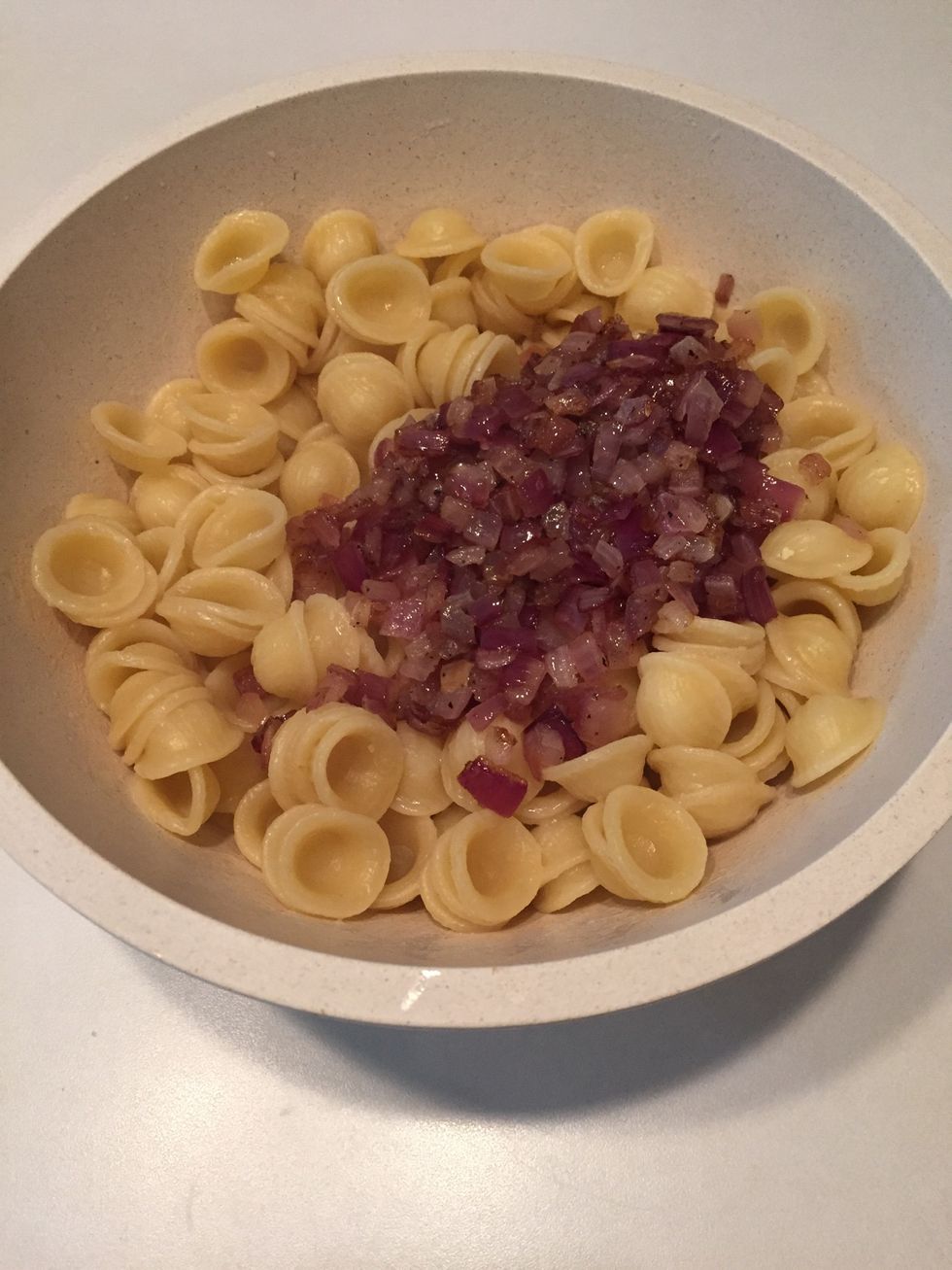 Add onions to pasta.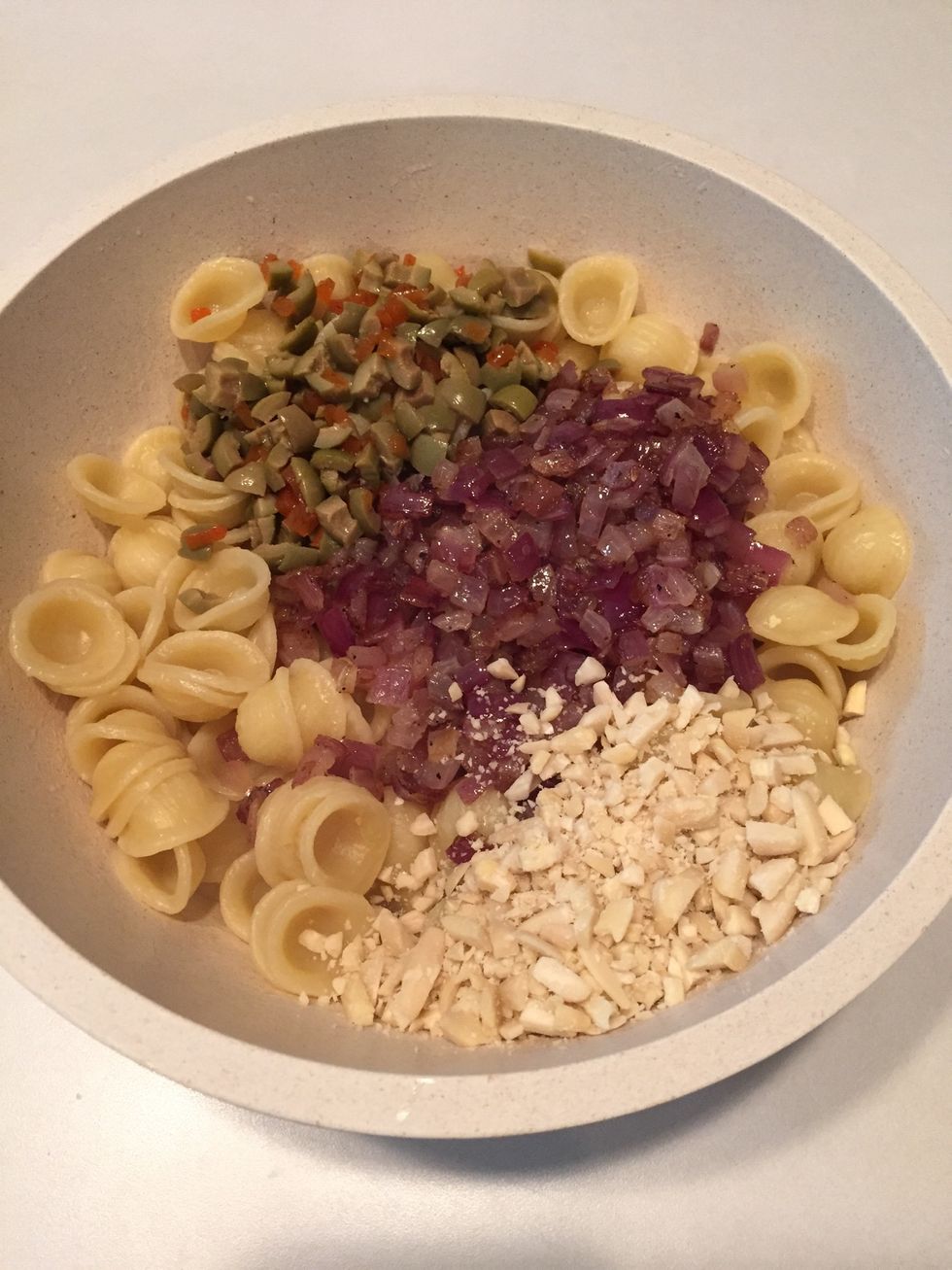 Add olives and almonds.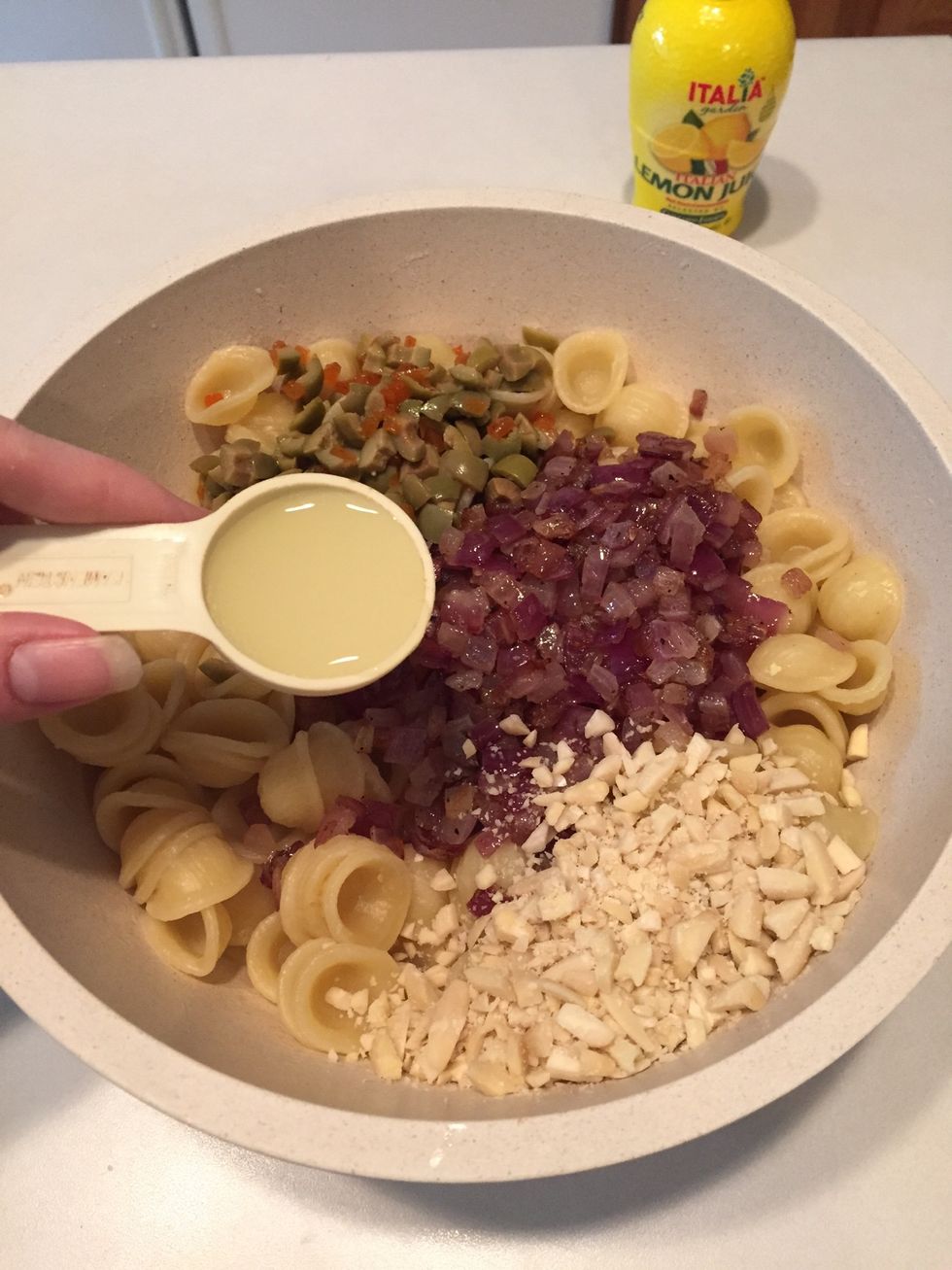 Add lemon juice.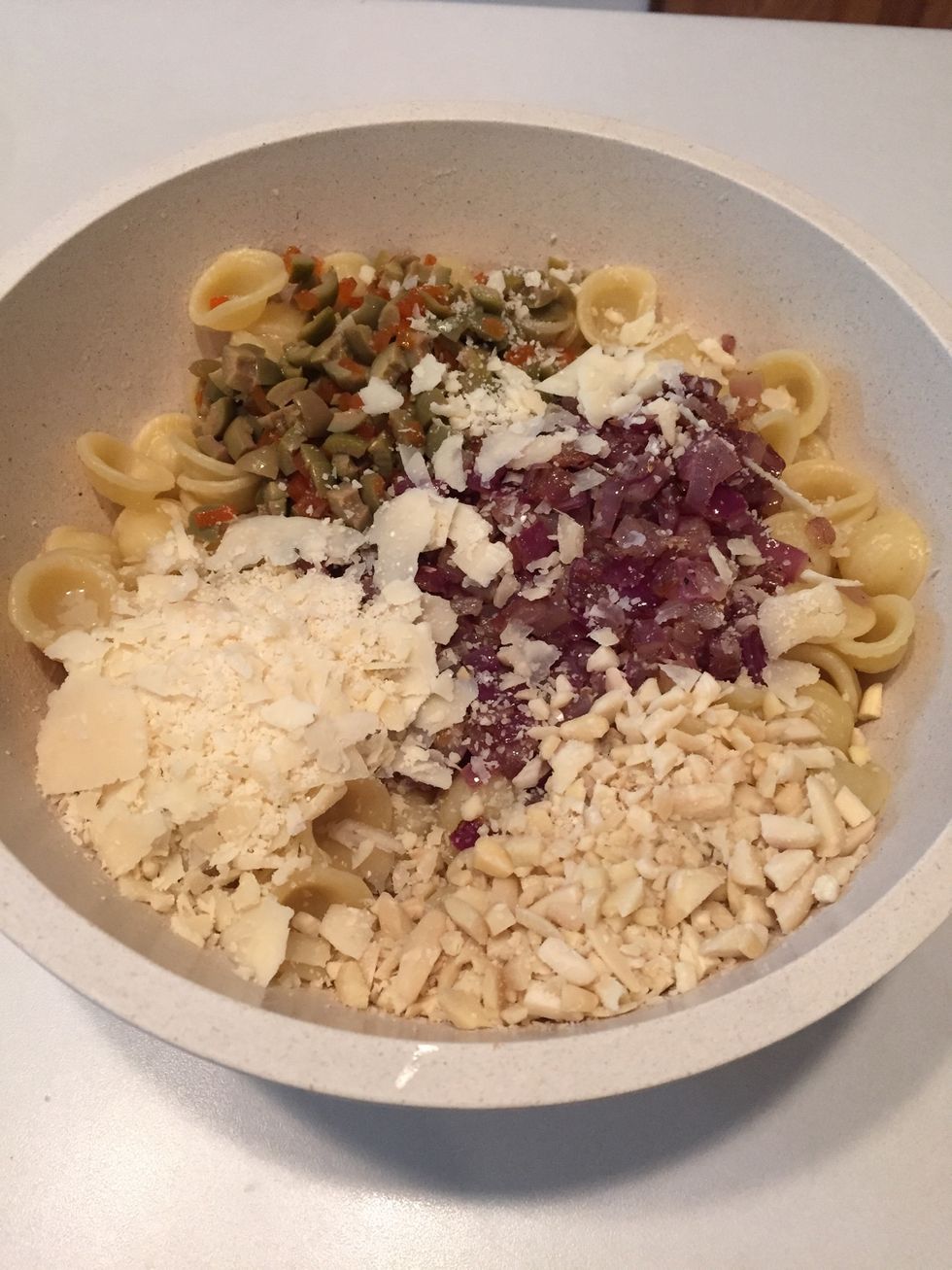 Add Parmesan cheese.
Add reserved liquid from when you drained the pasta. If you forgot to save some, that's OK, just use water. Mix well.
Scoop pasta on serving plate and add a dollop of ricotta cheese on top. Drizzle with olive oil and add salt and pepper as desired. Serve and enjoy!
1.0 Box orecchiette (12 oz)
2.0Tbsp Olive oil, plus a little more for serving
1.0 Red onion, chopped
1/2c Green olives, chopped
1/2c Slivered almonds, chopped
2.0Tbsp Lemon juice
1/2c Shaved Parmesan
1.0c Ricotta
1/2c Reserved liquid or water