How to make greek baked eggs
The perfect brunch egg dish. You can make this for 2 or 10 people at once. It's so delicious, people will go for seconds. You will be the brunch queen/king!
397
Preheat oven to 350 degrees F.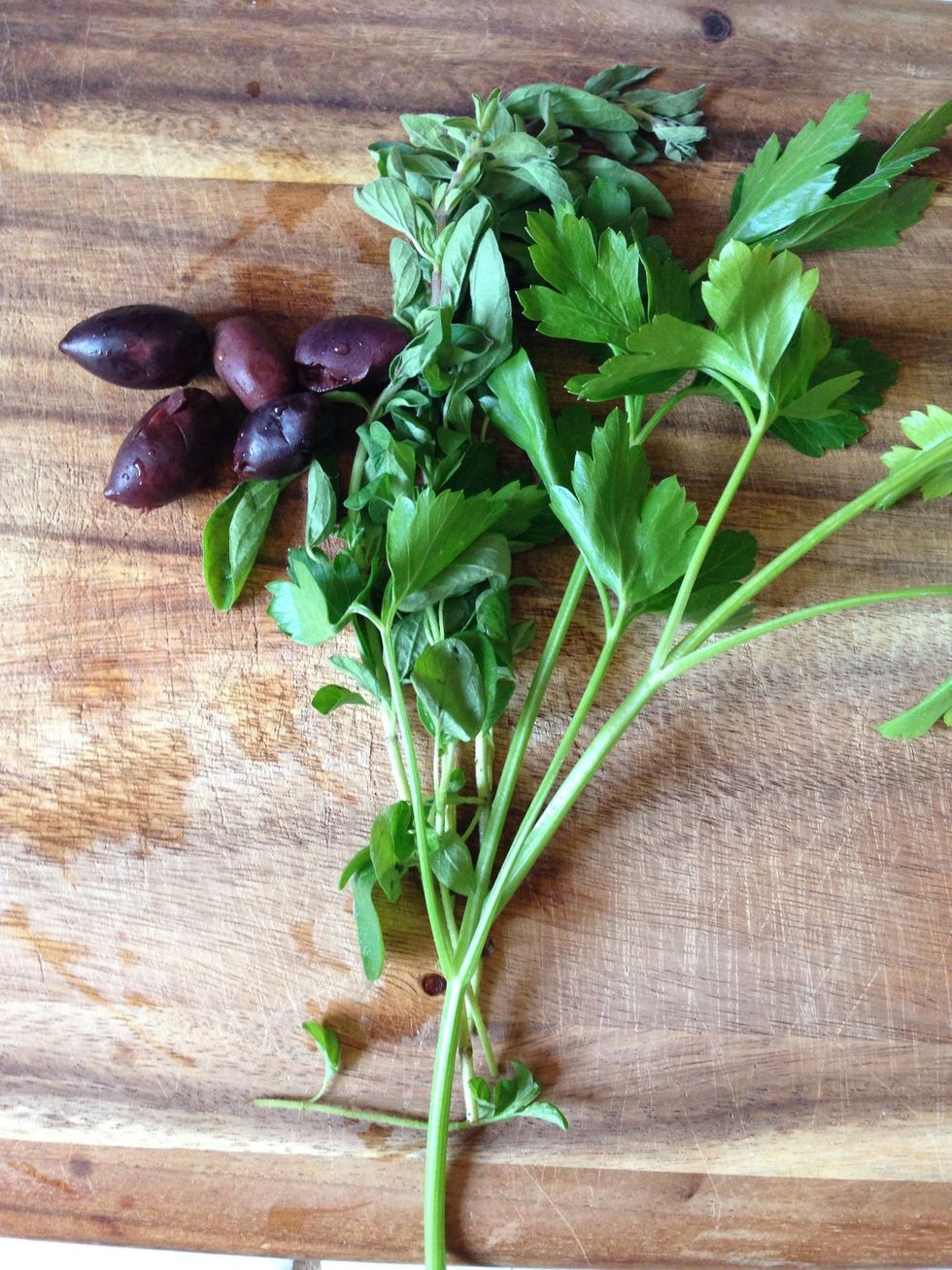 It's best to have all the ingredients prepped before putting the butter mixture in the oven. Start with chopping up all of the herbs and olives. Measurements do not have to be precise.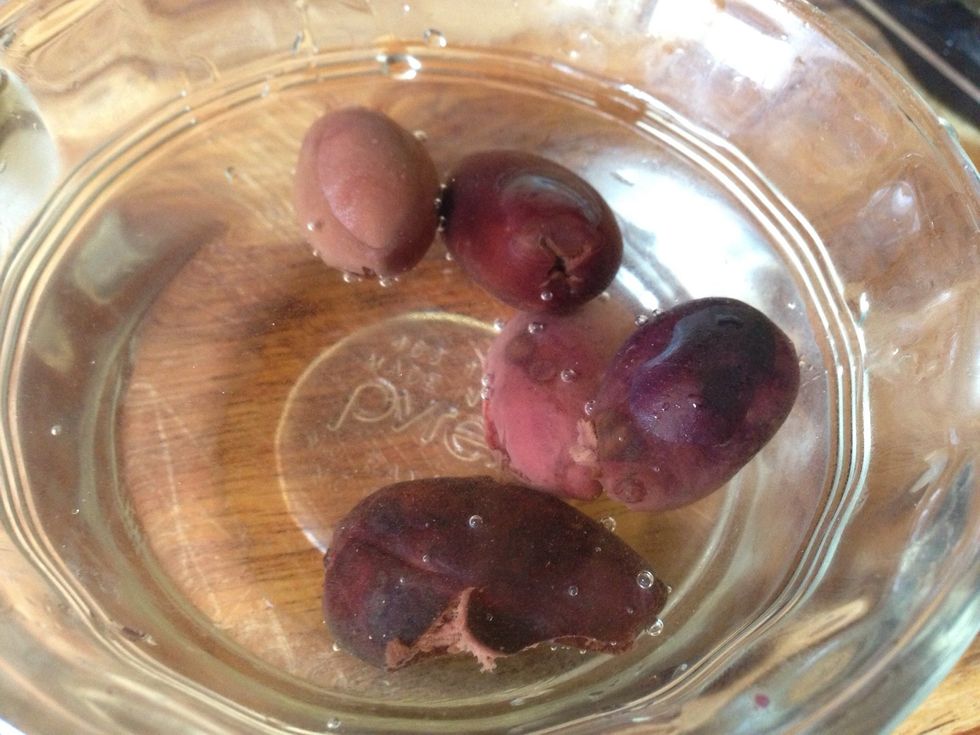 Optional. I like to wash and soak the olives for at least 5-10 minutes in water to remove excess brine/saltiness.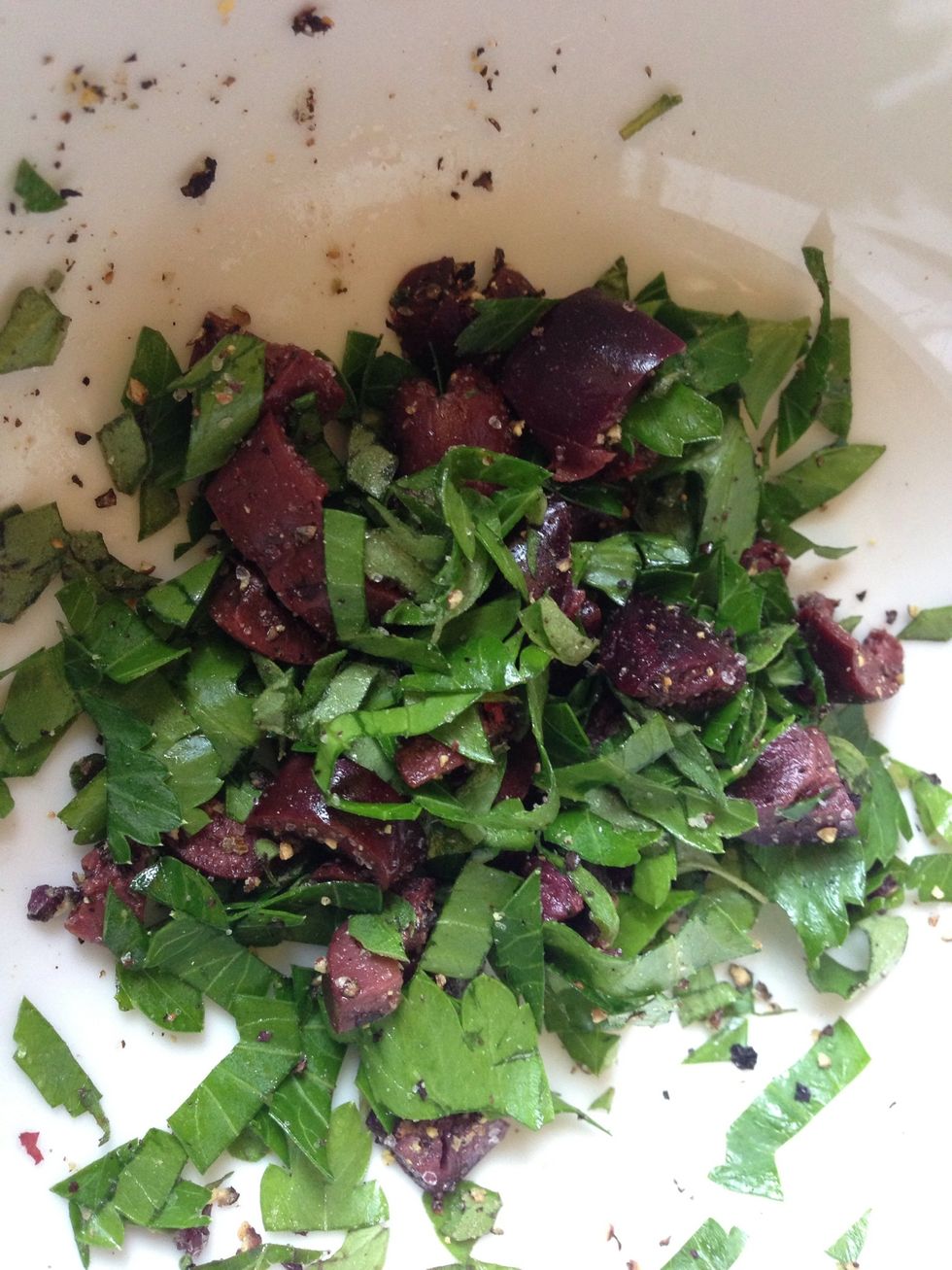 In a small bowl, mix the olives, herbs, salt and pepper together. Don't be liberal with the salt if your olives and feta cheese are on the saltier side. Set aside.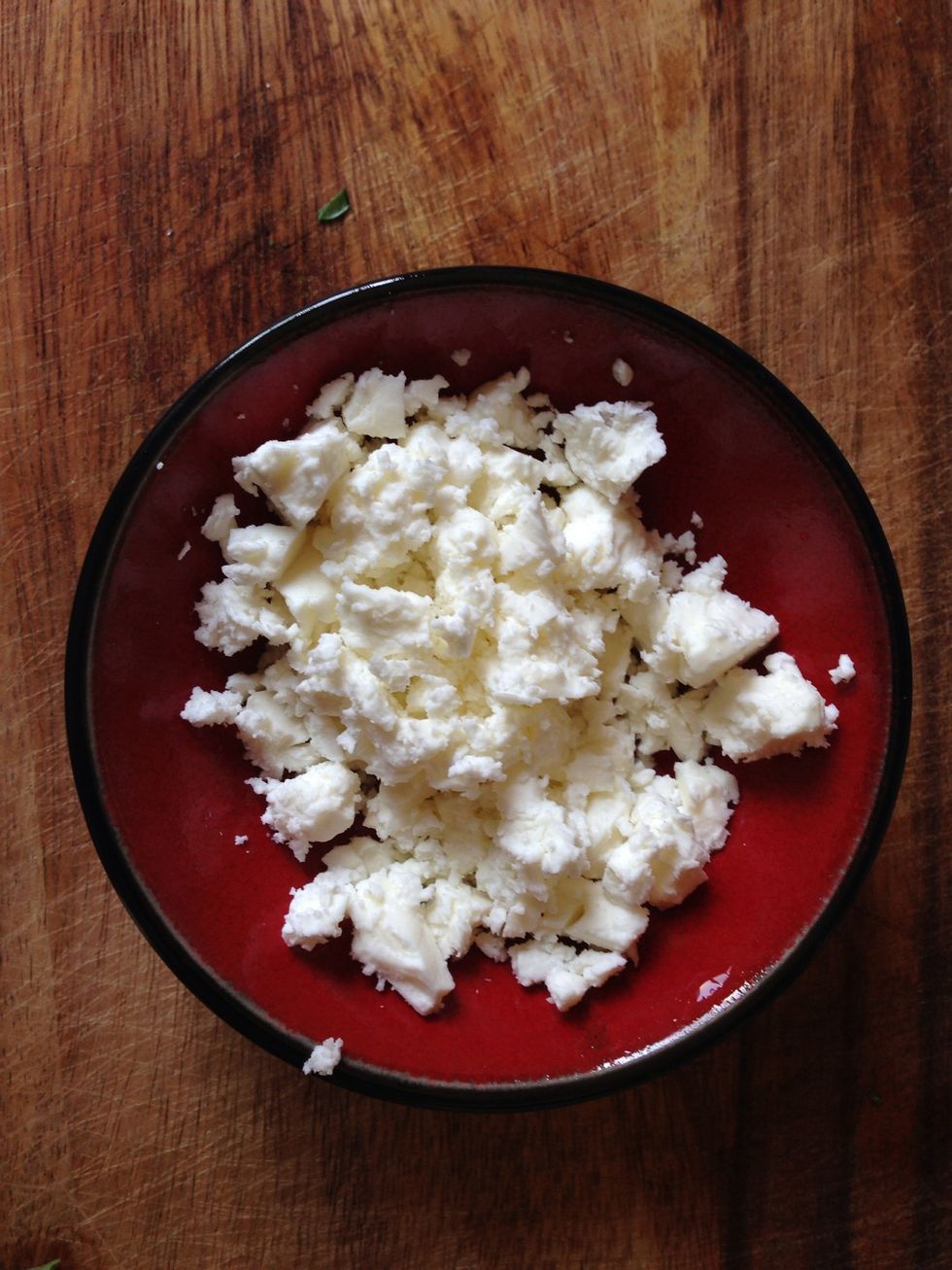 Crumble the feta into another bowl. Set aside.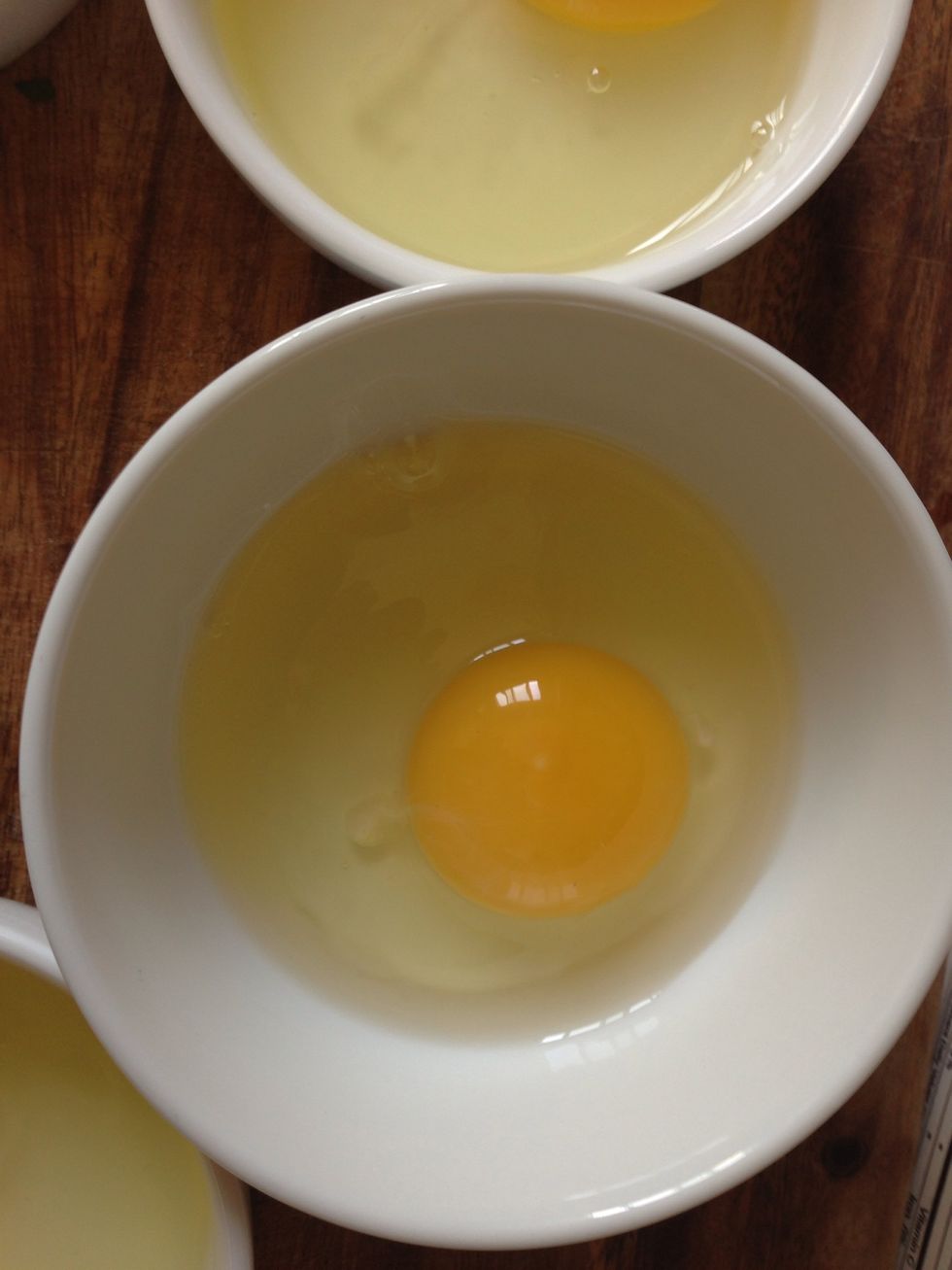 Break eggs into individual bowls. Set aside.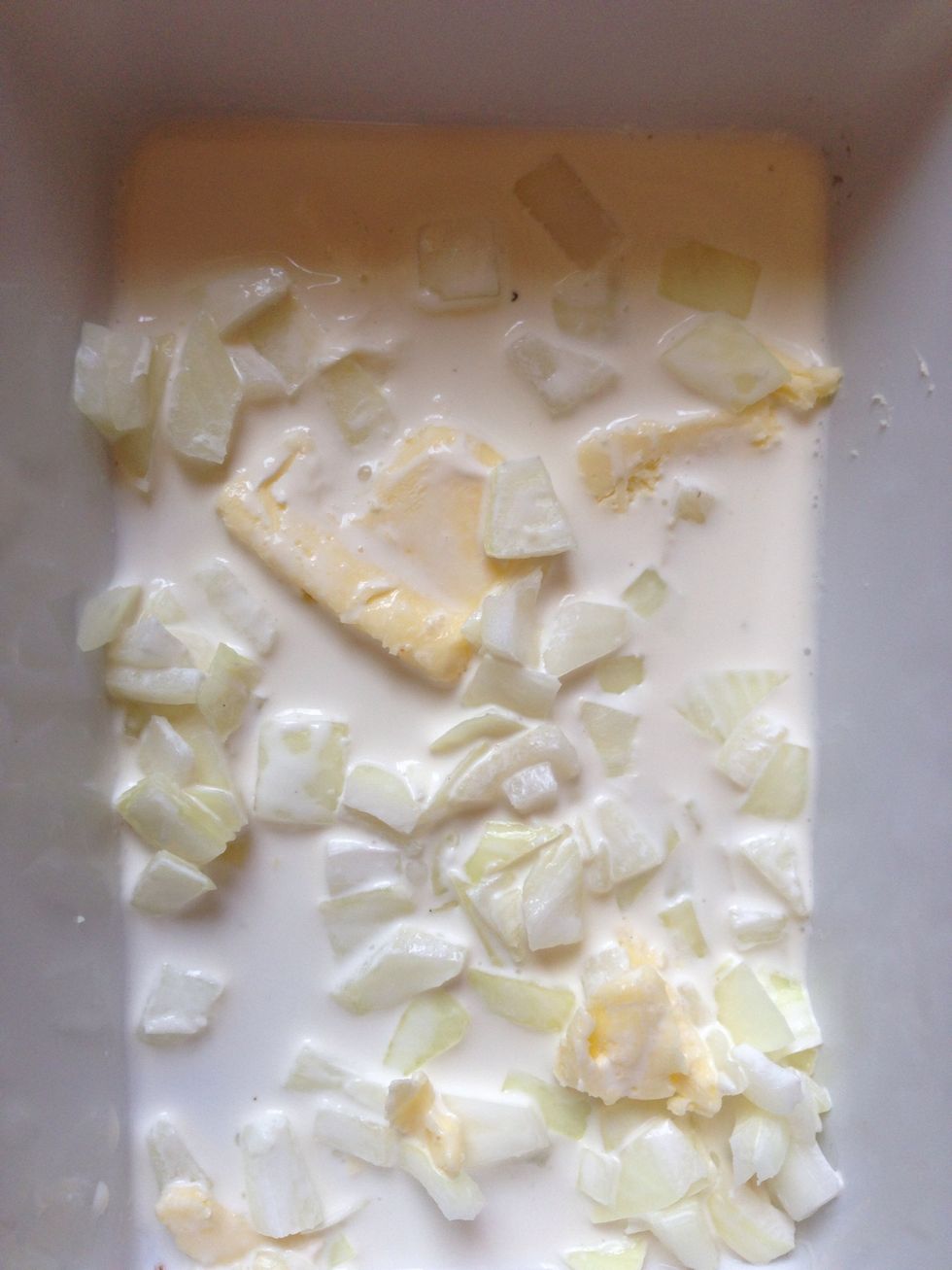 Add butter, cream and onions in a baking dish. I like to use a stoneware baking dish. Place in oven until mixture is bubbly about 4-5 minutes, but don't let the butter burn.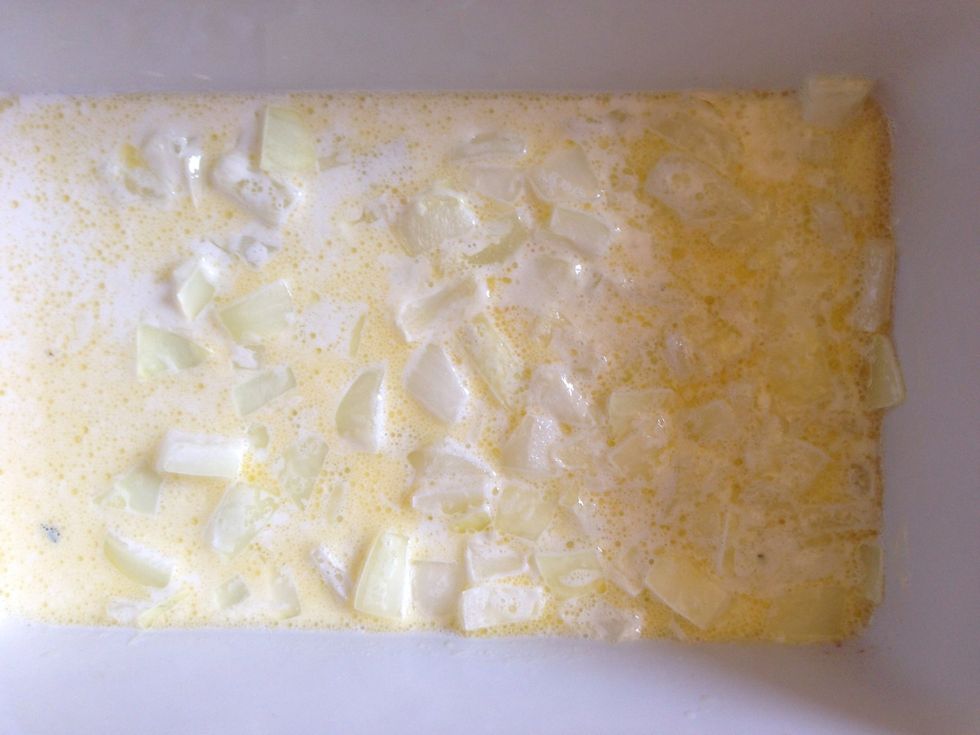 The cream-butter mixture will be a little bubbly.
Pour the eggs into the baking dish. Work quickly but carefully!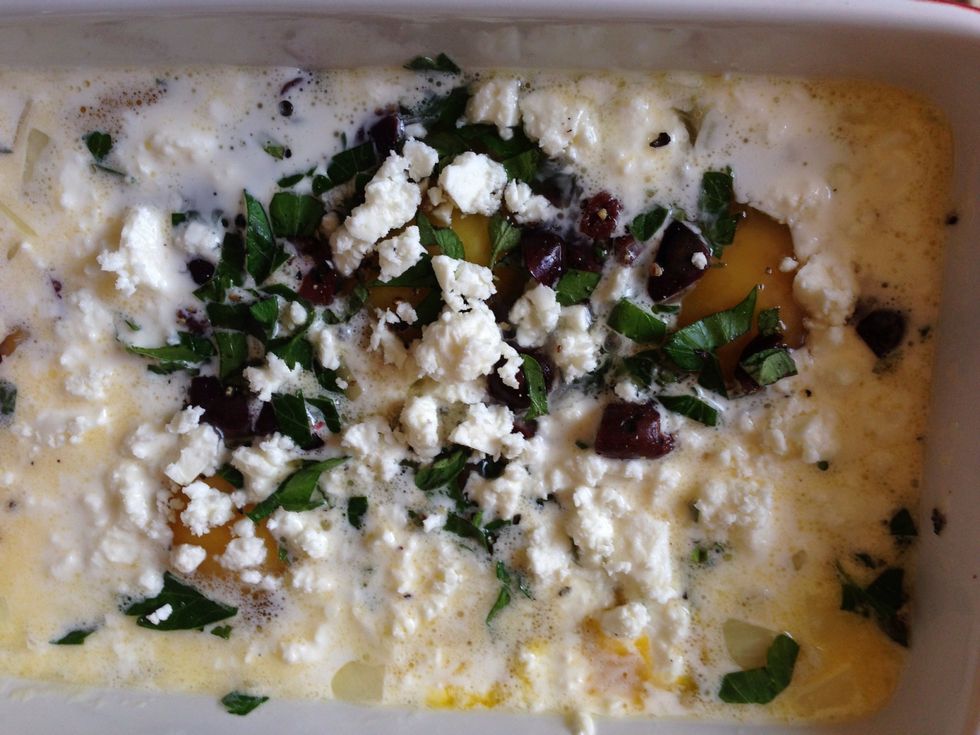 Sprinkle the herb mixture over the eggs. Top with crumbled feta cheese. Put back in the oven and bake for 15-20 minutes. If you like the yolk runny, pull out at 15 minutes.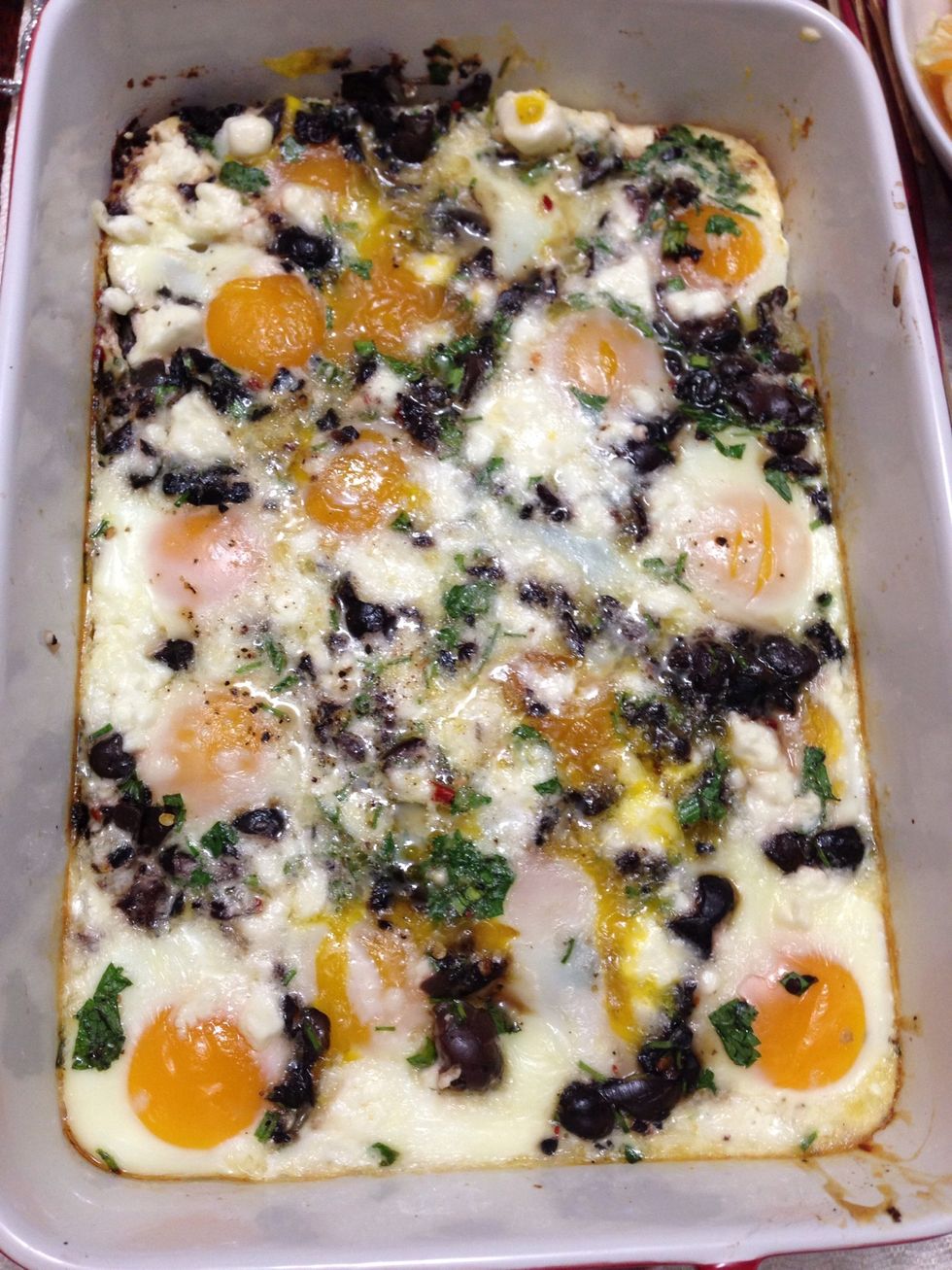 Test the desired consistency with a toothpick inserted in the yolk. Remove from oven and let set for a minute or so before serving.
You can double or triple the recipe to accommodate for more people. I measure 2.5 eggs per person.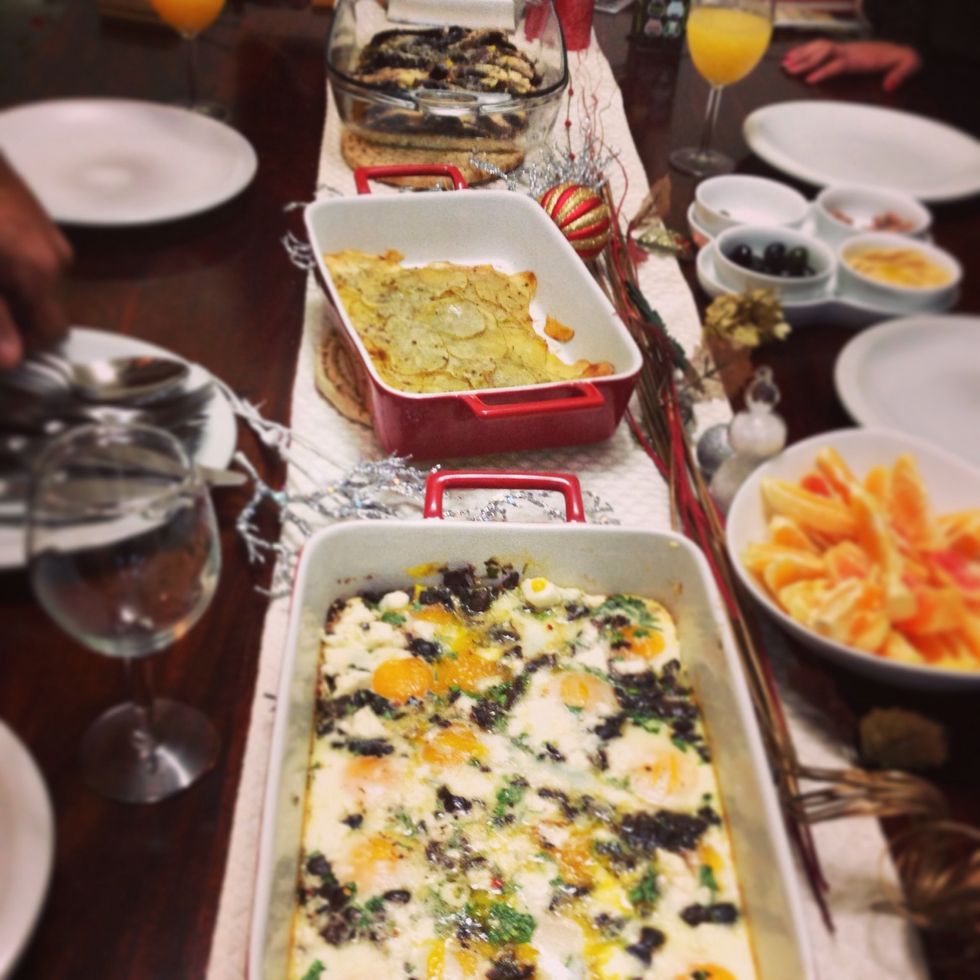 I serve this dish with crispy baked potatoes (a guide I put on Snapguide), mixed greens, and crusty bread.
Check out clubdinein.com for more delicious recipes and health tips. @clubdinein on twitter, facebook, and instagram!
3.0Tbsp Butter, unsalted
1.0Tbsp Heavy cream
1/2 Small yellow onion, diced
6.0 Eggs
1.0Tbsp Fresh oregano, finely chopped
2.0tsp Fresh thyme, finely chopped
1/2Tbsp Fresh parsley, finely chopped
5.0 Kalamata olives, pitted and chopped
1/4c Feta cheese, crumbled
1/2tsp Sea salt, to taste
1/2tsp Black Pepper, freshly ground
Nimisha Ambati
Ayurvedic practitioner, holistic nutritionist, published scientist, startup entrepreneur. Delicious guides. Friends. Food. Fitness. @clubdinein on Instagram
San Francisco, California