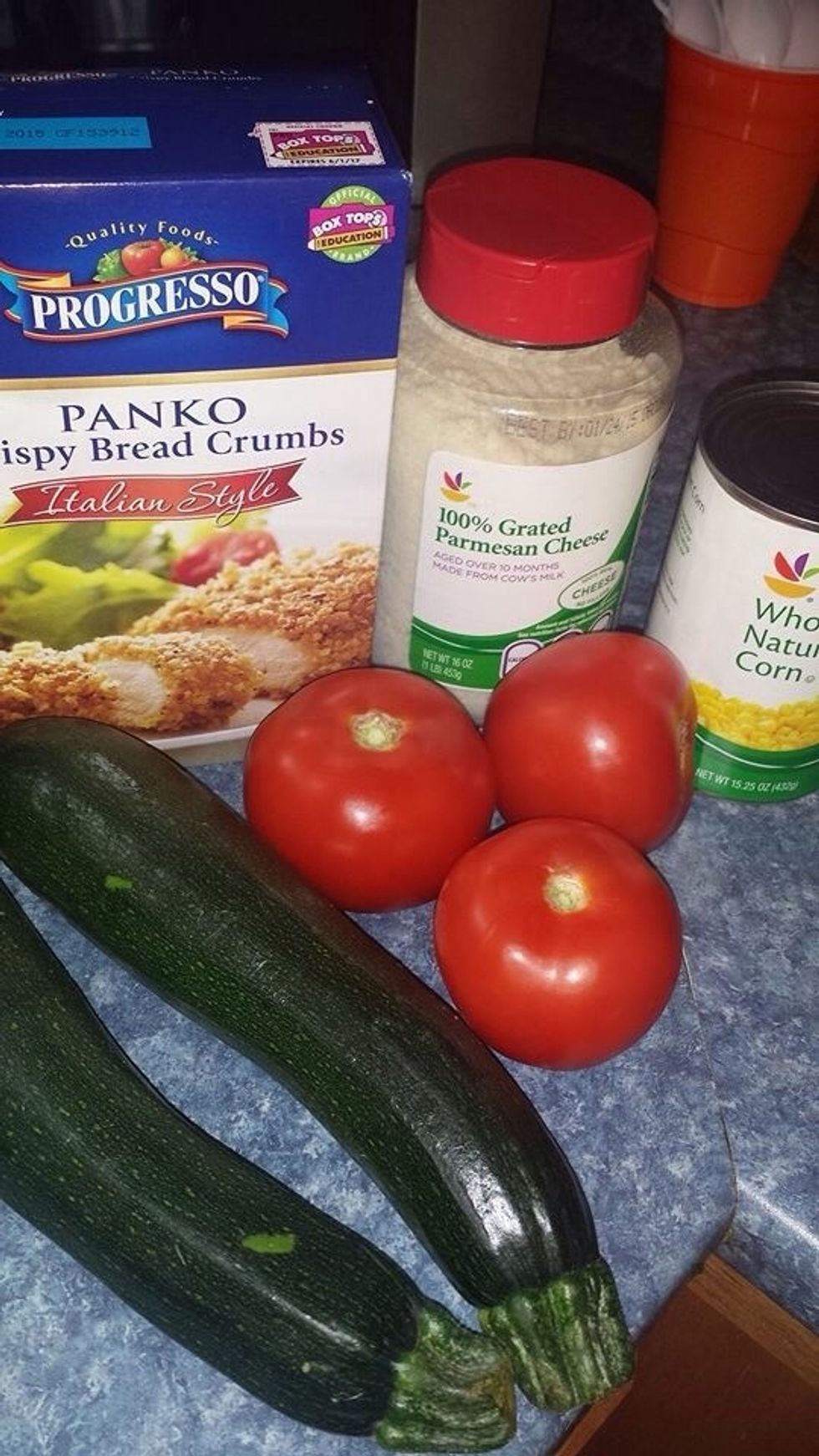 Gather your ingredients and wash you veggies well.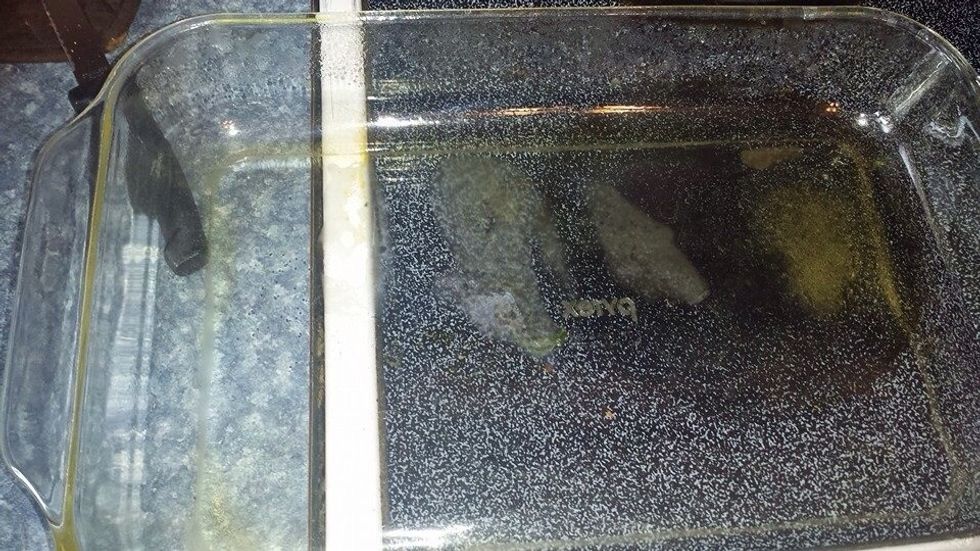 Spray your pan with Pam.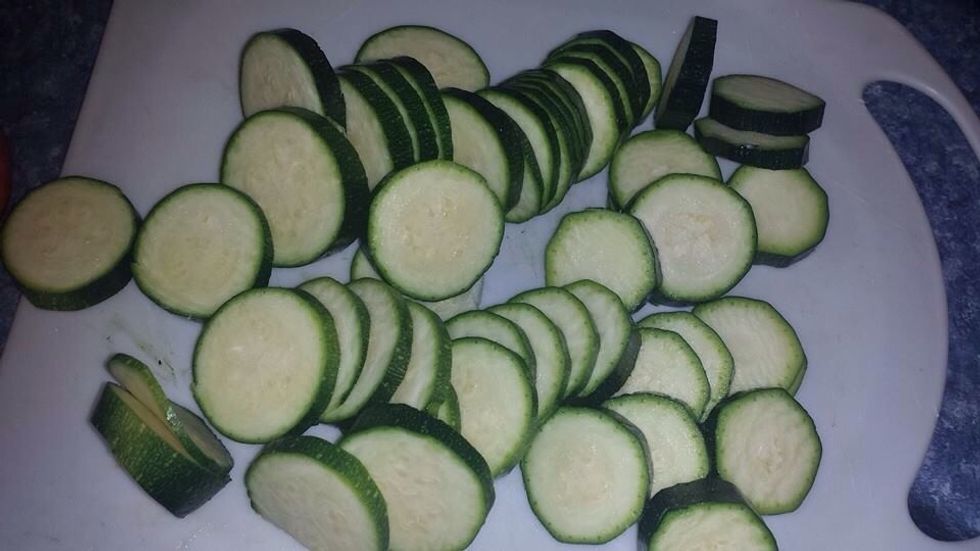 Slice your zucchini across, about 1/4 inch and the tomatoes as well.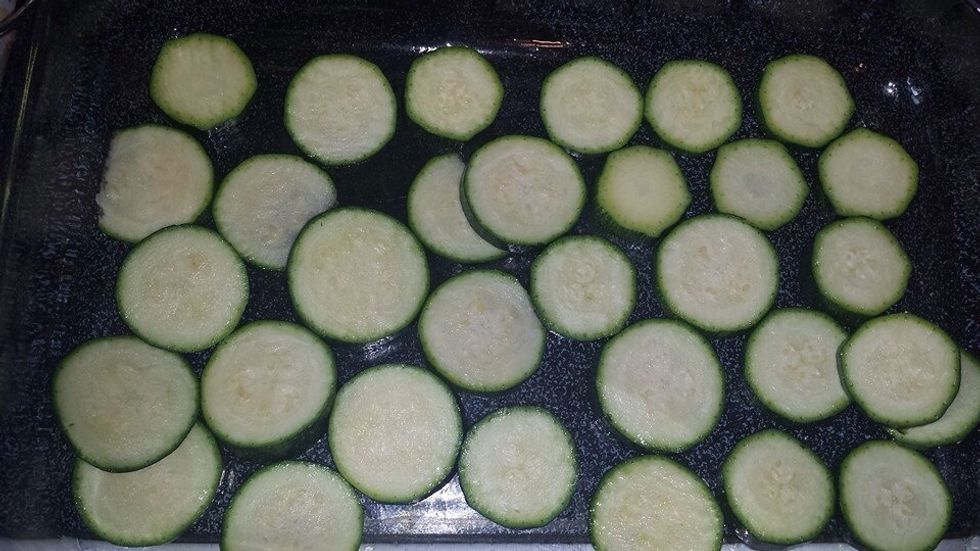 Layer the zucchini in the bottem of pan.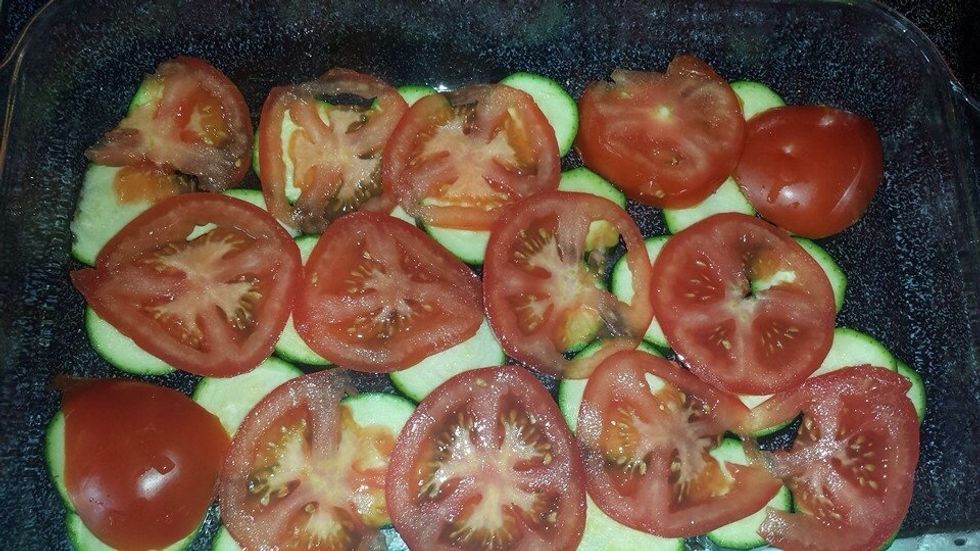 Add layer of tomatoes.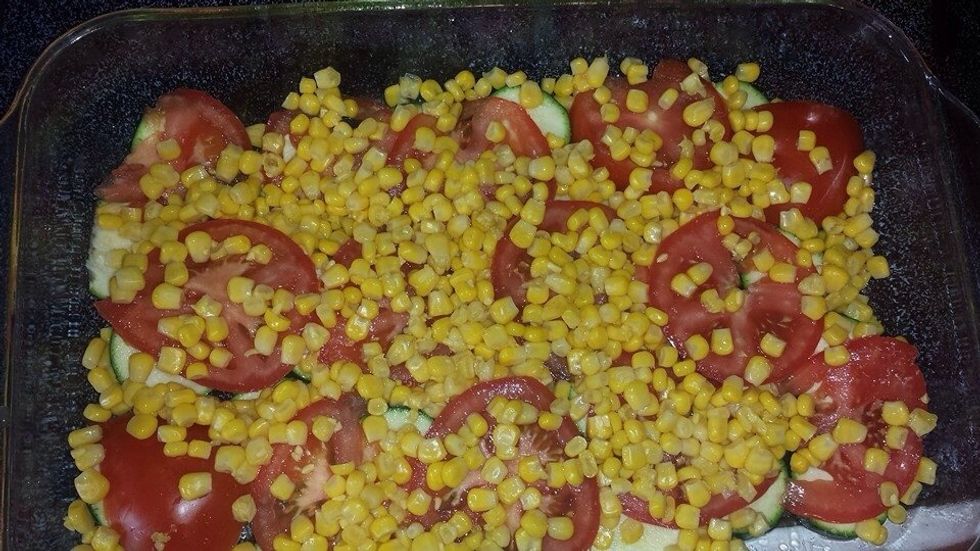 Add your corn.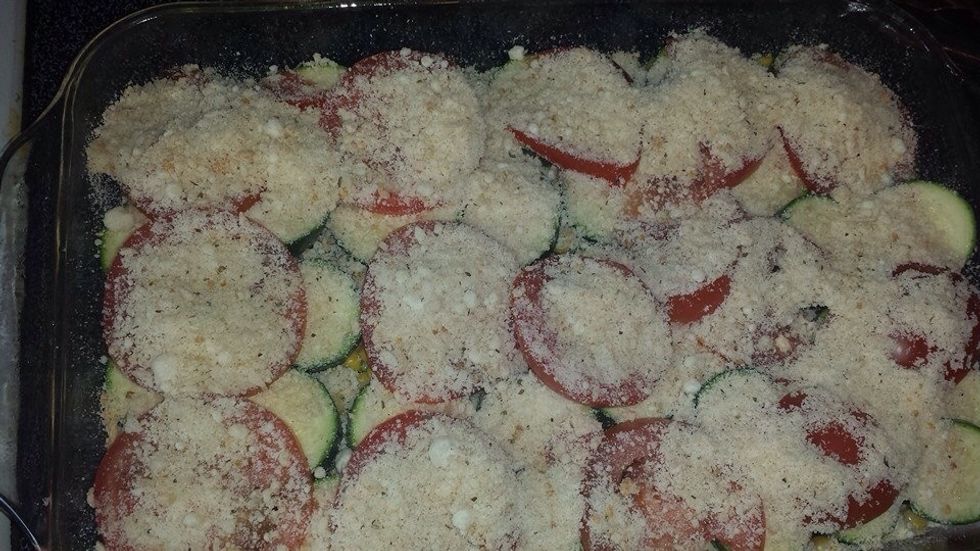 After you finish layering, sprinkle your breadcrumb and Parmesan cheese and bake at 400* for 30 minutes until brown, the cover with foil 10 more minutes to cook veggies.
It should look a bit like this, yummmmm.
3.0 Small/ medium zucchini
4.0 Vine ripe tomatoes
1/2c Fresh, frozen or can corn
1/2c Panko Italian bread crumbs
1/3c Parmesan cheese