Angel food cake is light and airy. Any glaze is perfect on top so make it yours by changing up the flavors!
23
Here are the cake ingredients. The flour and powdered sugar have been mixed together. Preheat oven to 375 F and place oven rack on the lowest level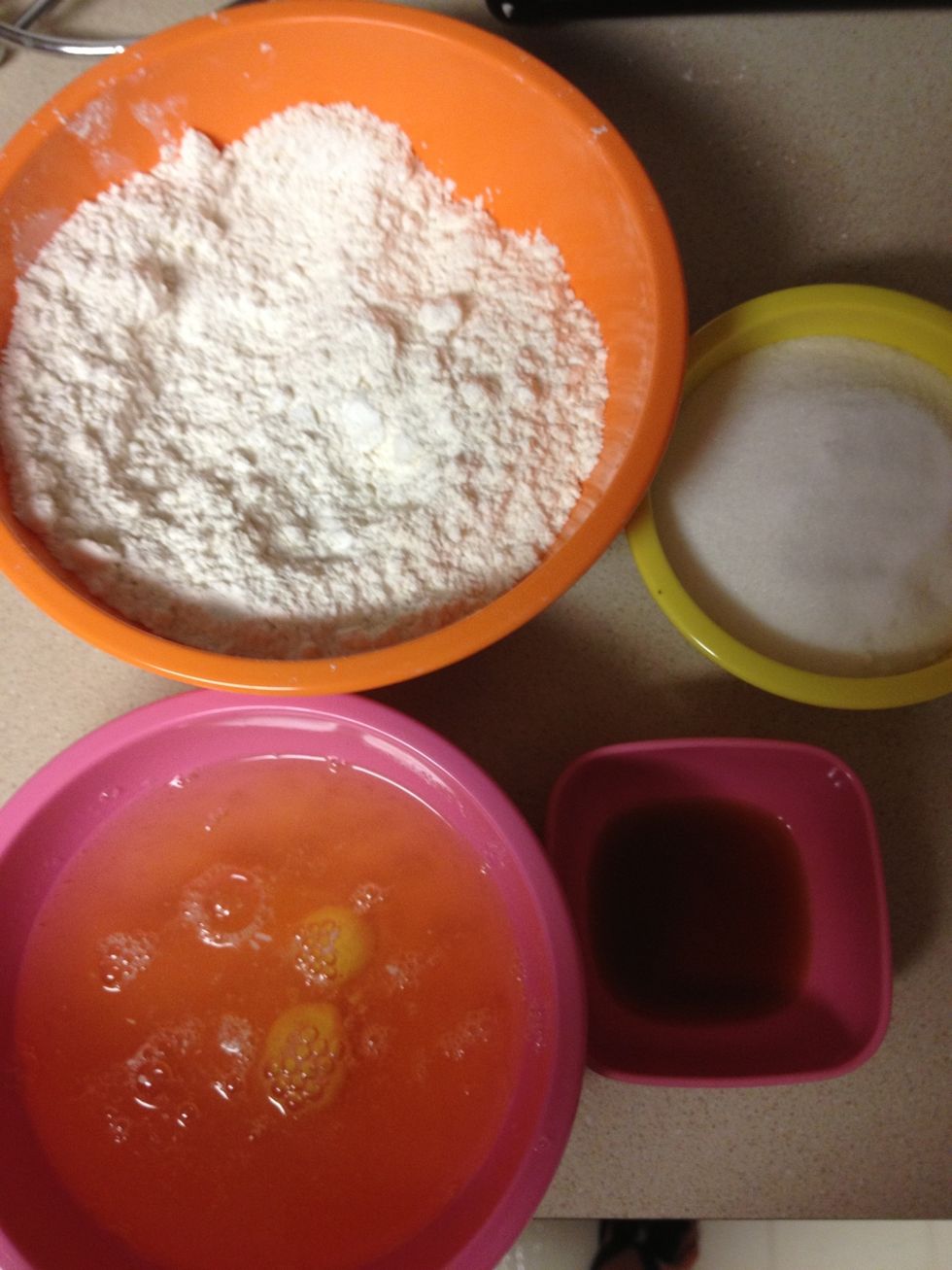 Use the whisk attachment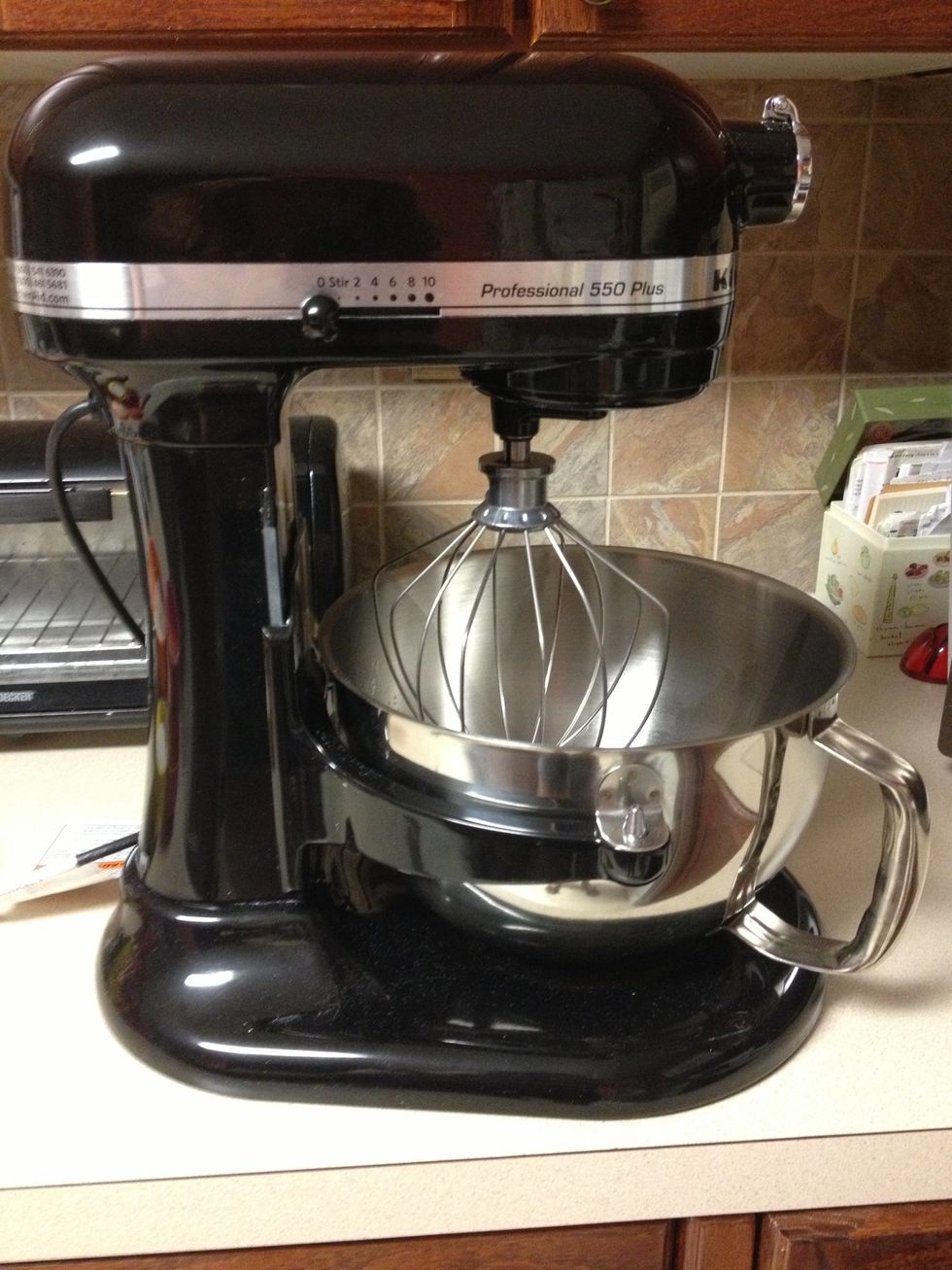 Combine egg white an cream of tartar, beat on high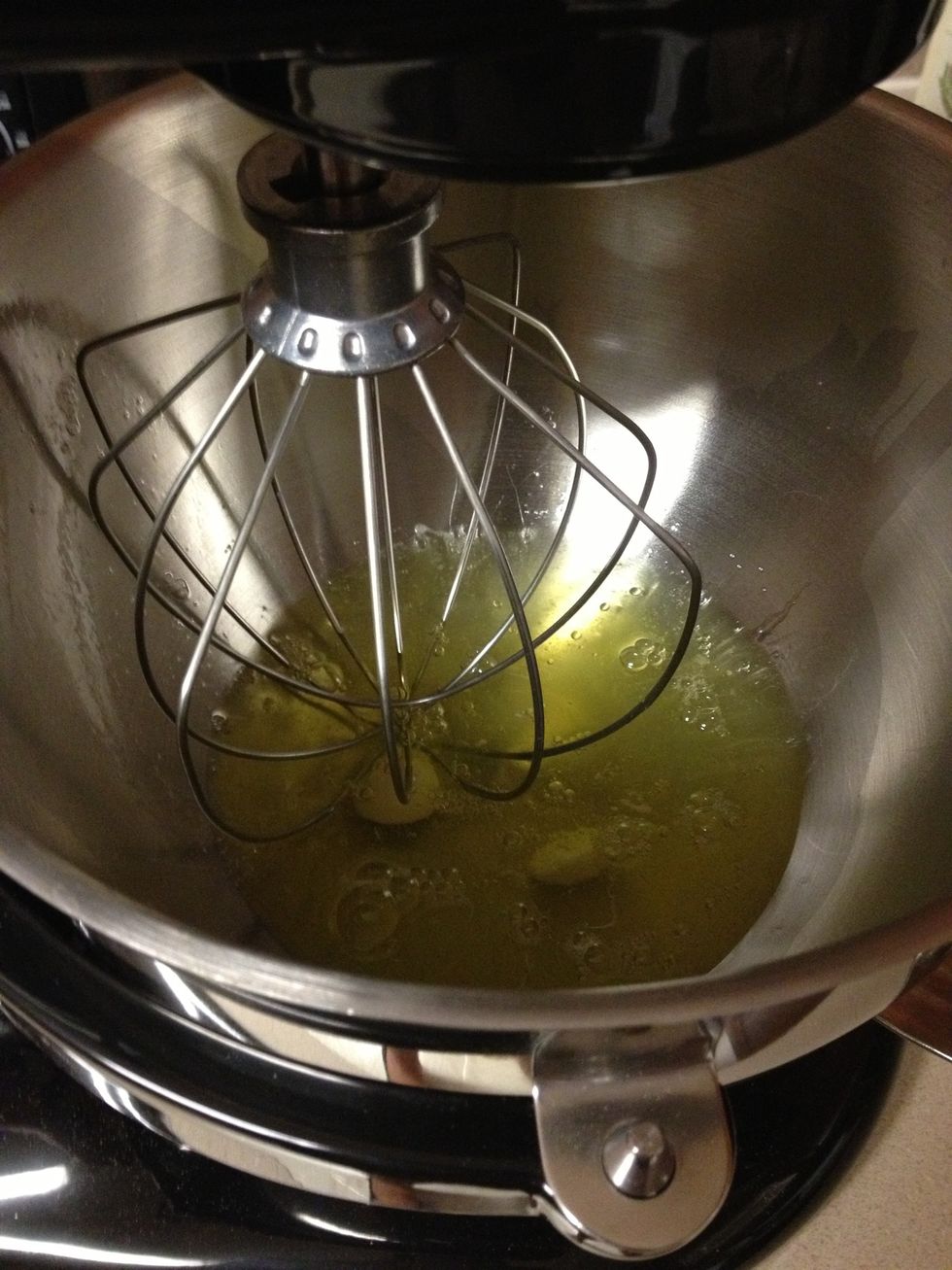 After 30 seconds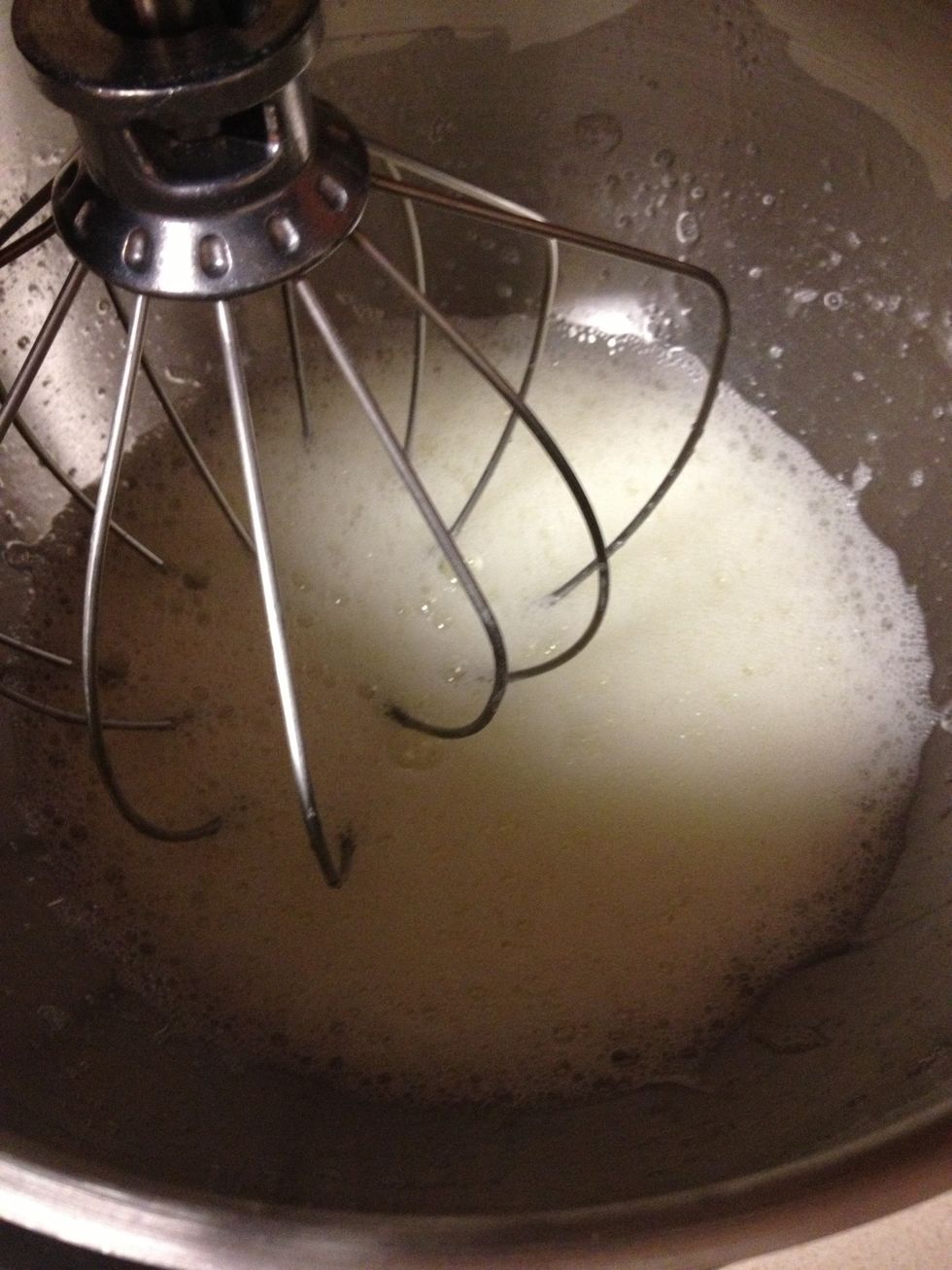 After one minute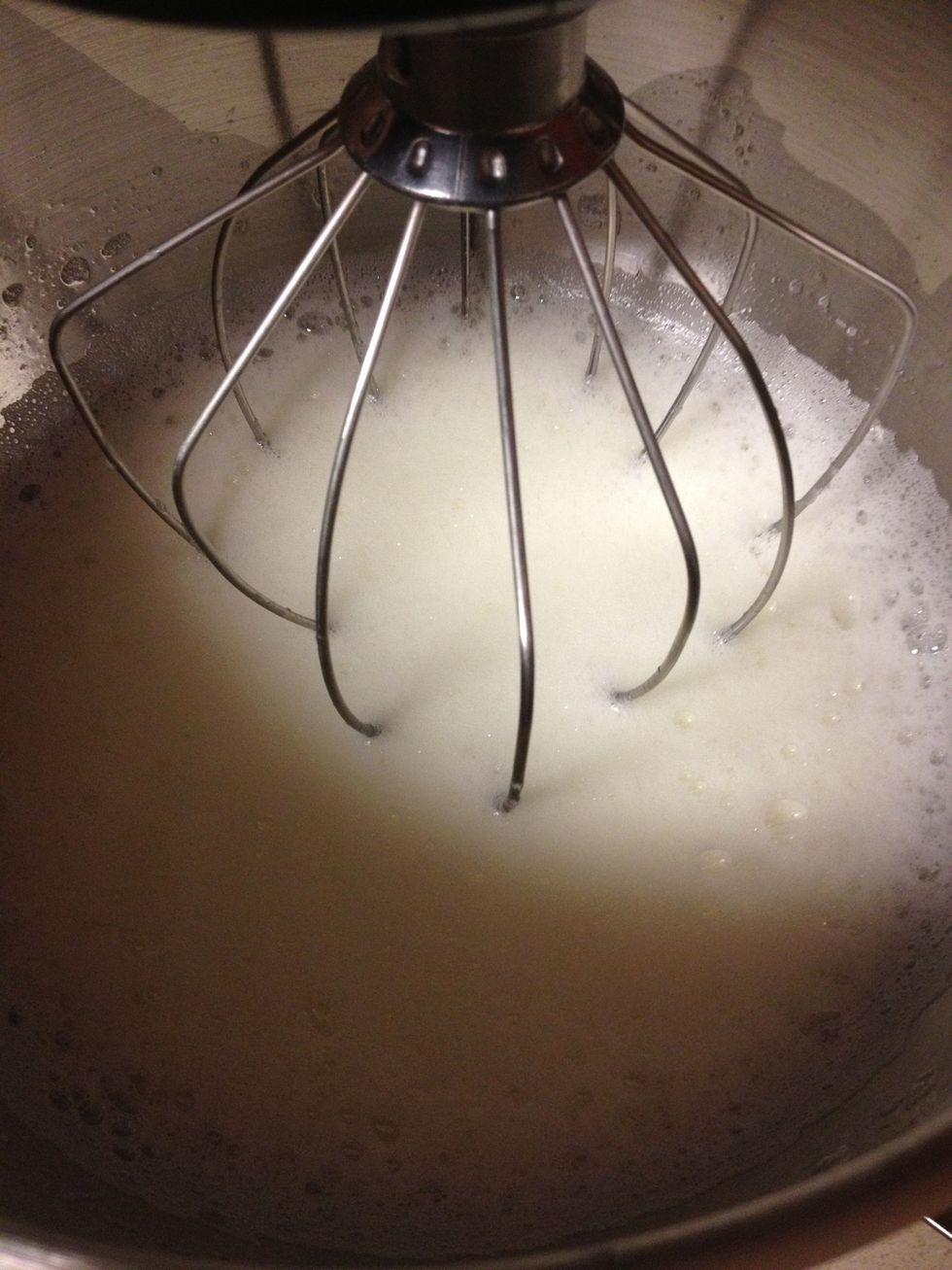 After two minutes, start adding the granulated sugar, one third at a time, mixing on high until fully combined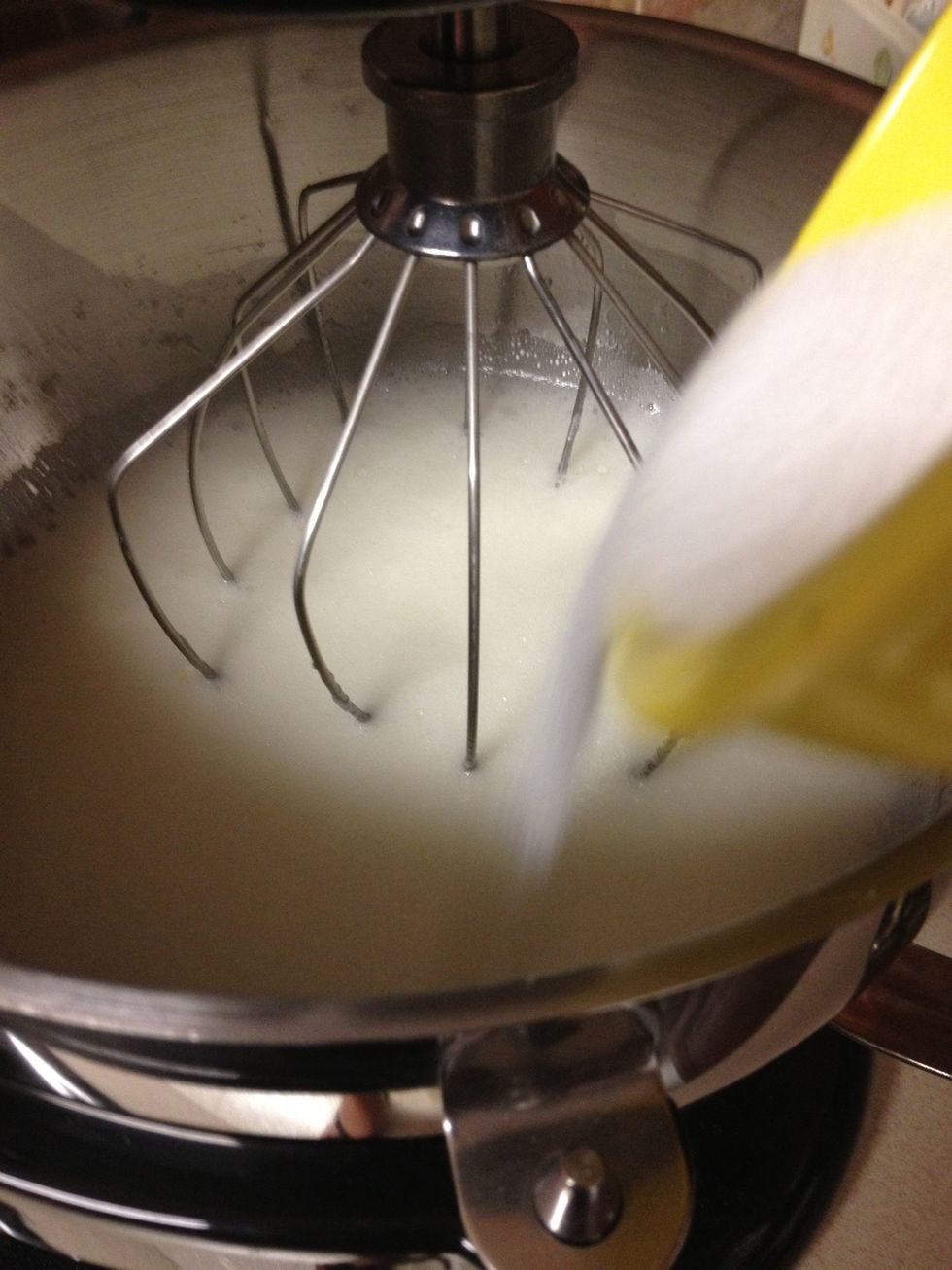 Second addition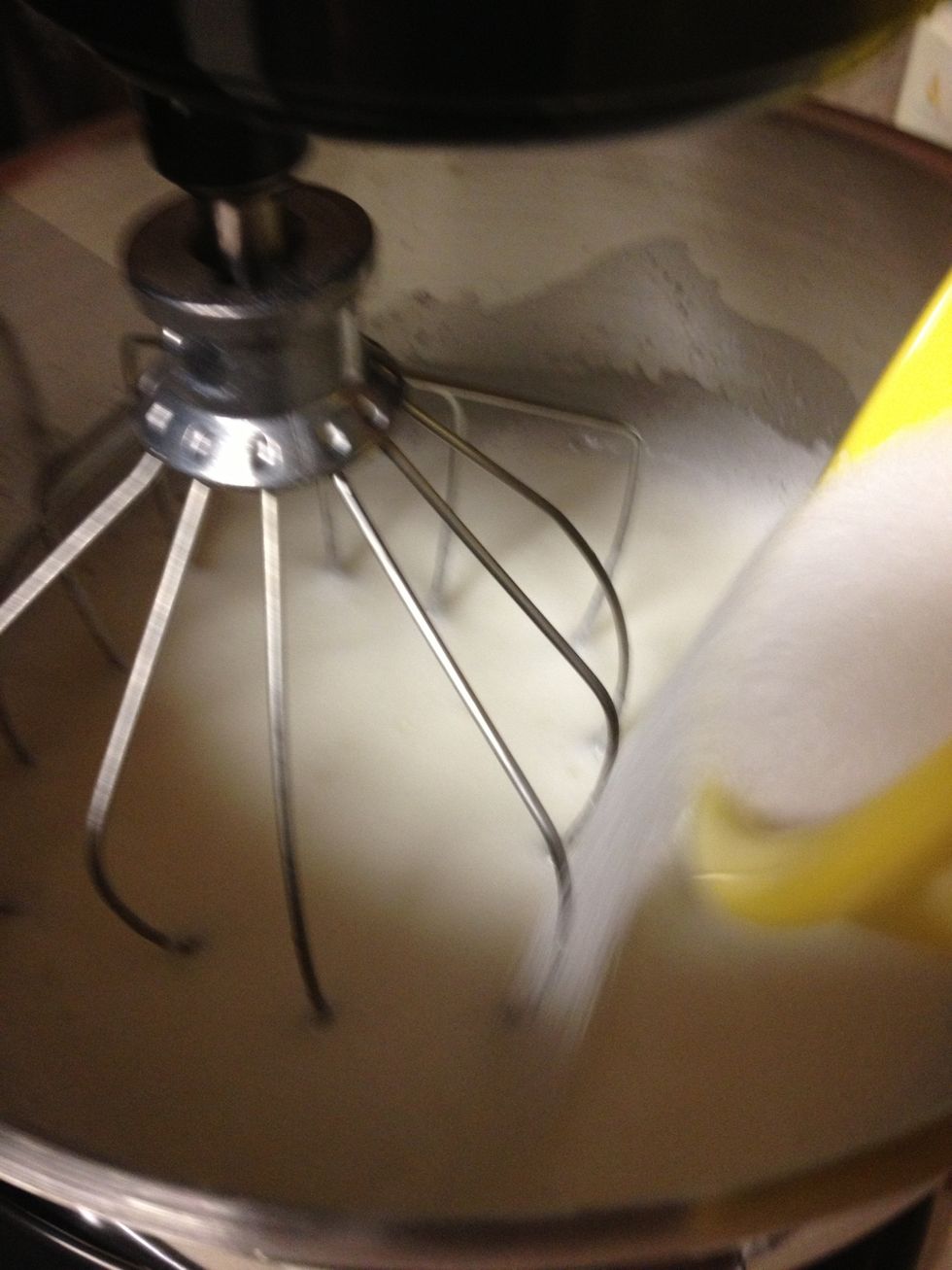 Third addition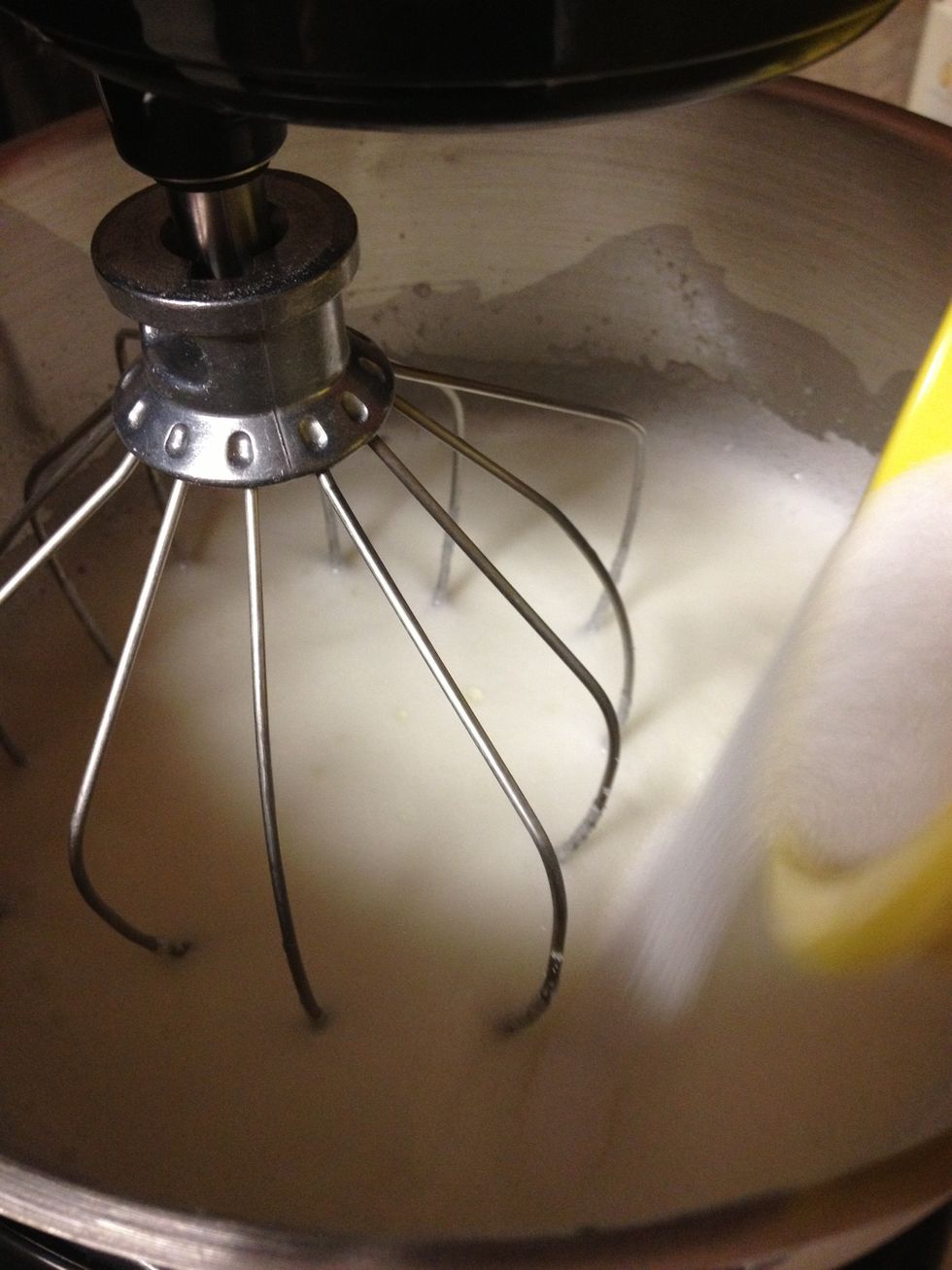 After the third and final addition of sugar, add the vanilla and almond extracts, along with the salt. Then beat on high until stiff peaks have formed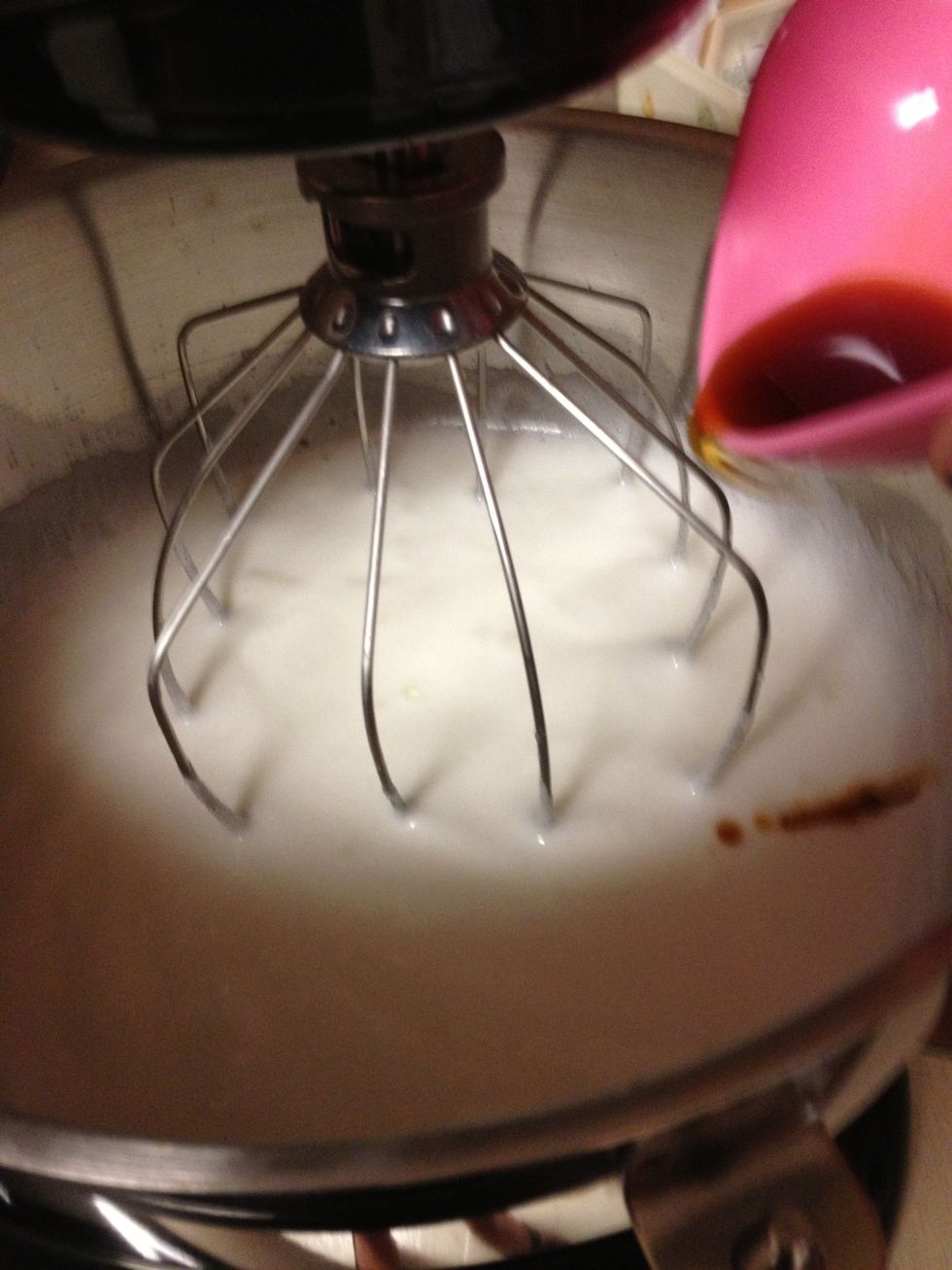 This is not stiff peaks. As you can see, the peaks fall over.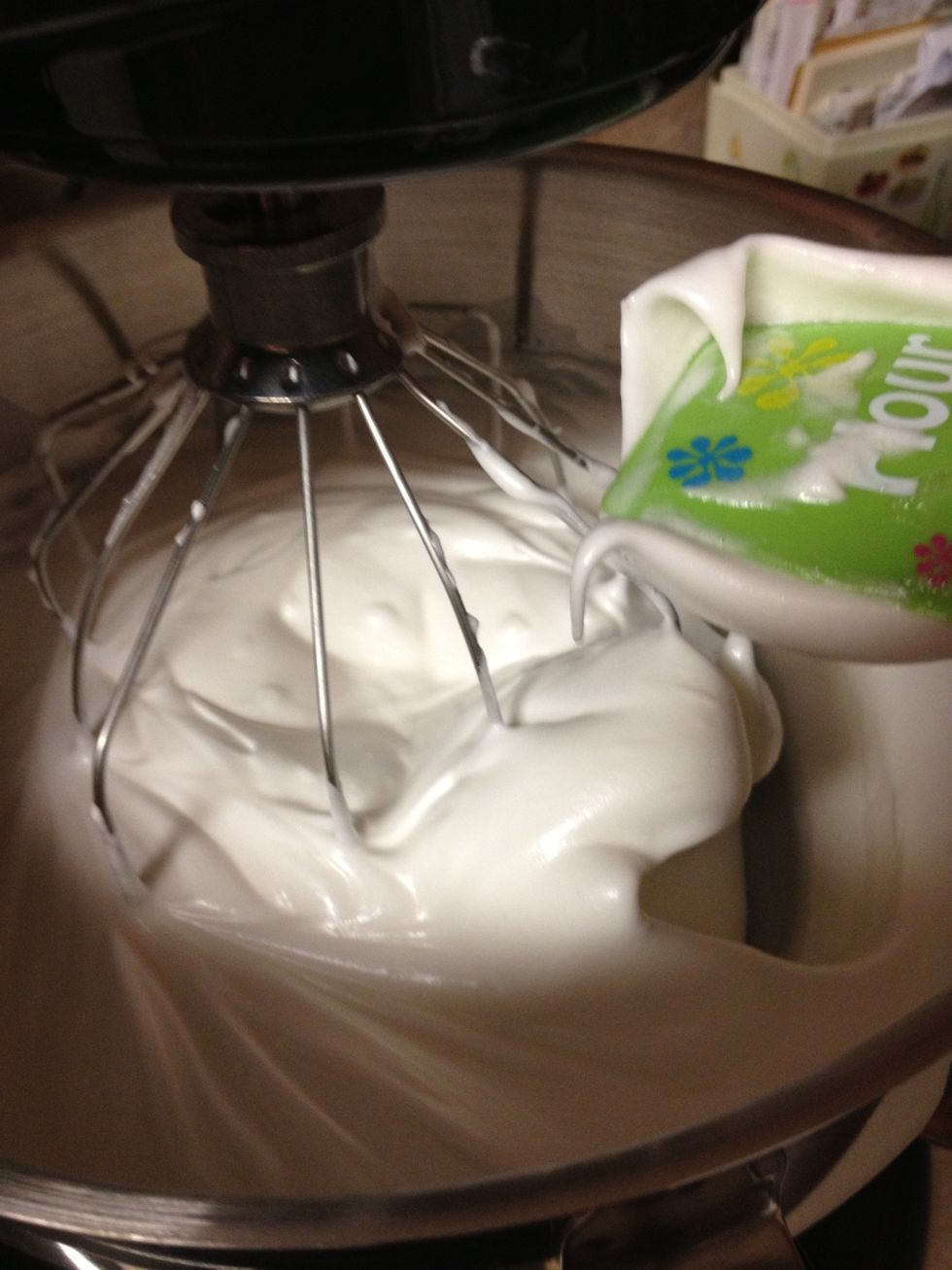 This is stiff peaks. It took about 7-8 minutes to get here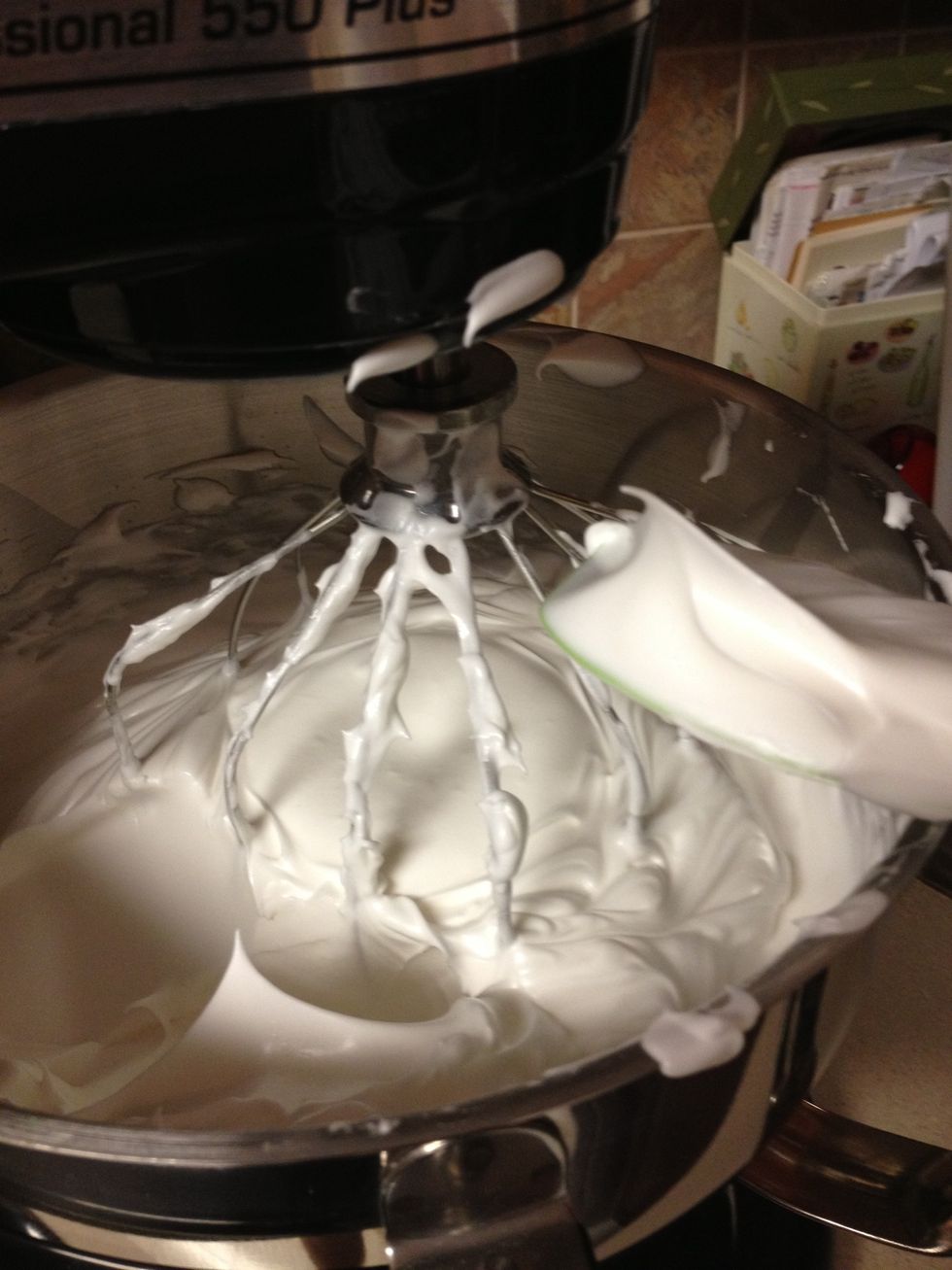 A quarter cup at a time, sift in flour and powdered sugar and fold to combine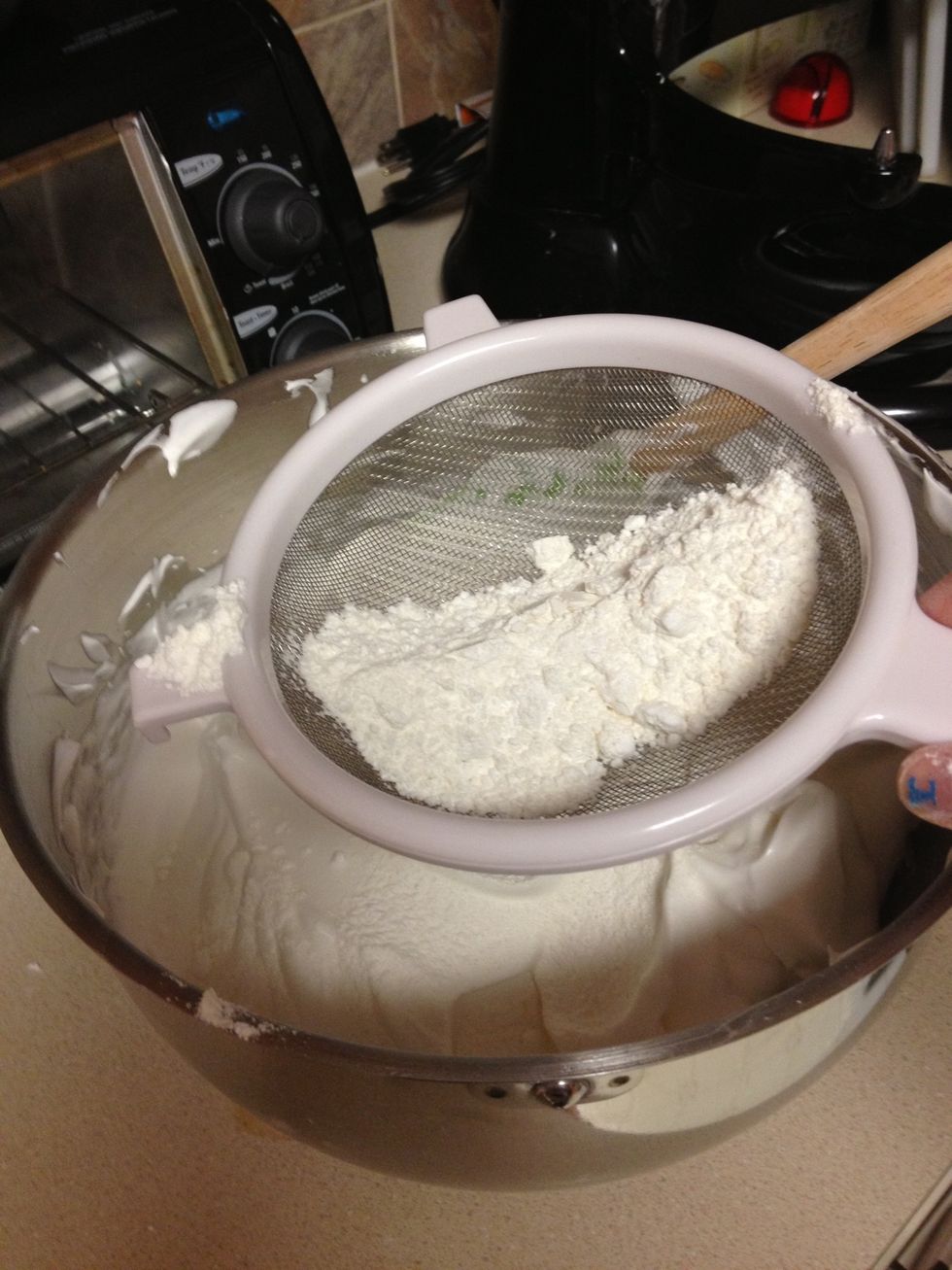 This is after all the flour/powdered sugar has been folded in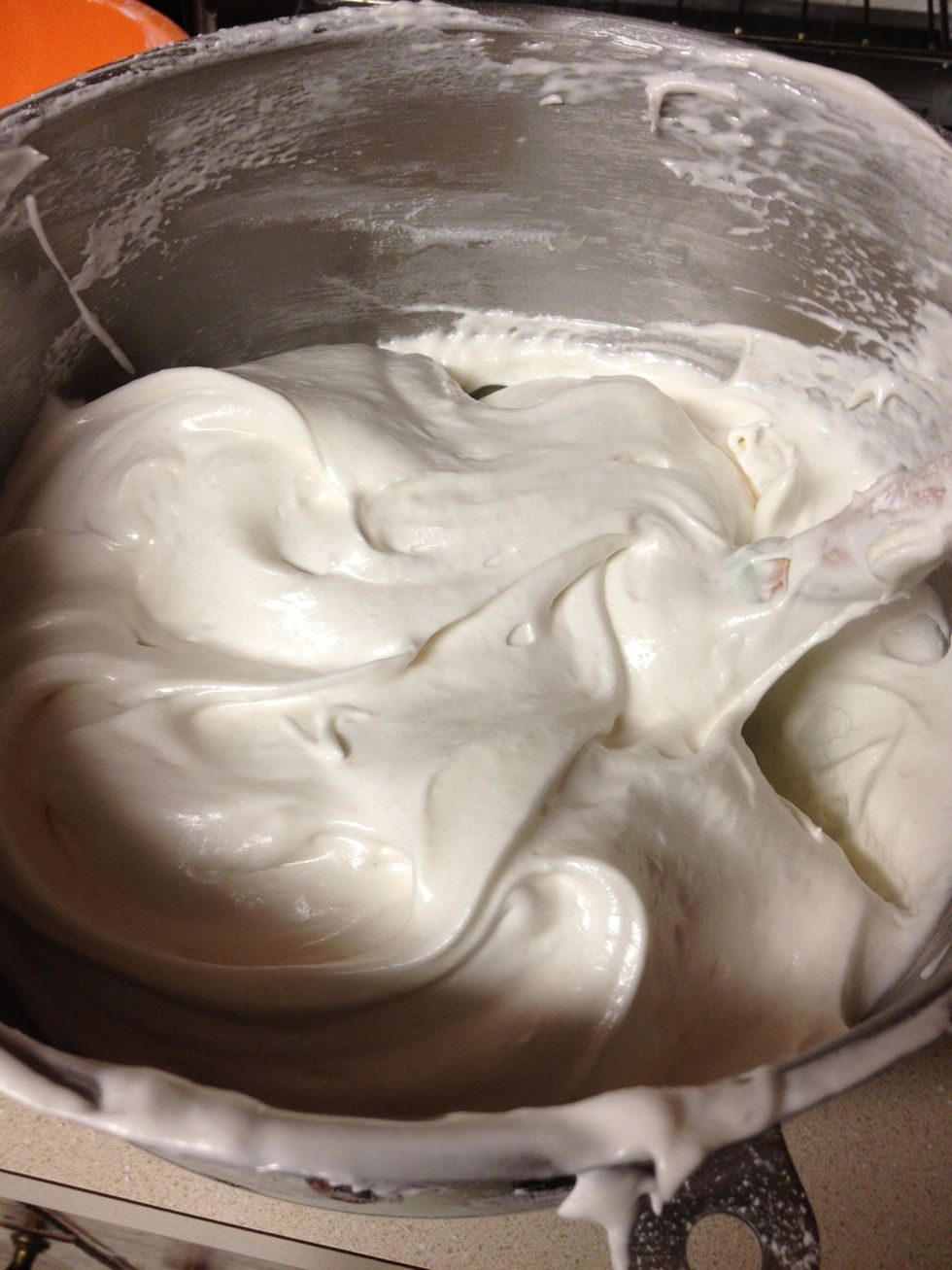 Get an UNGREASED bundt pan
Spoon batter into pan and run a knife though pushing batter to the sides and getting rid of any large air bubbles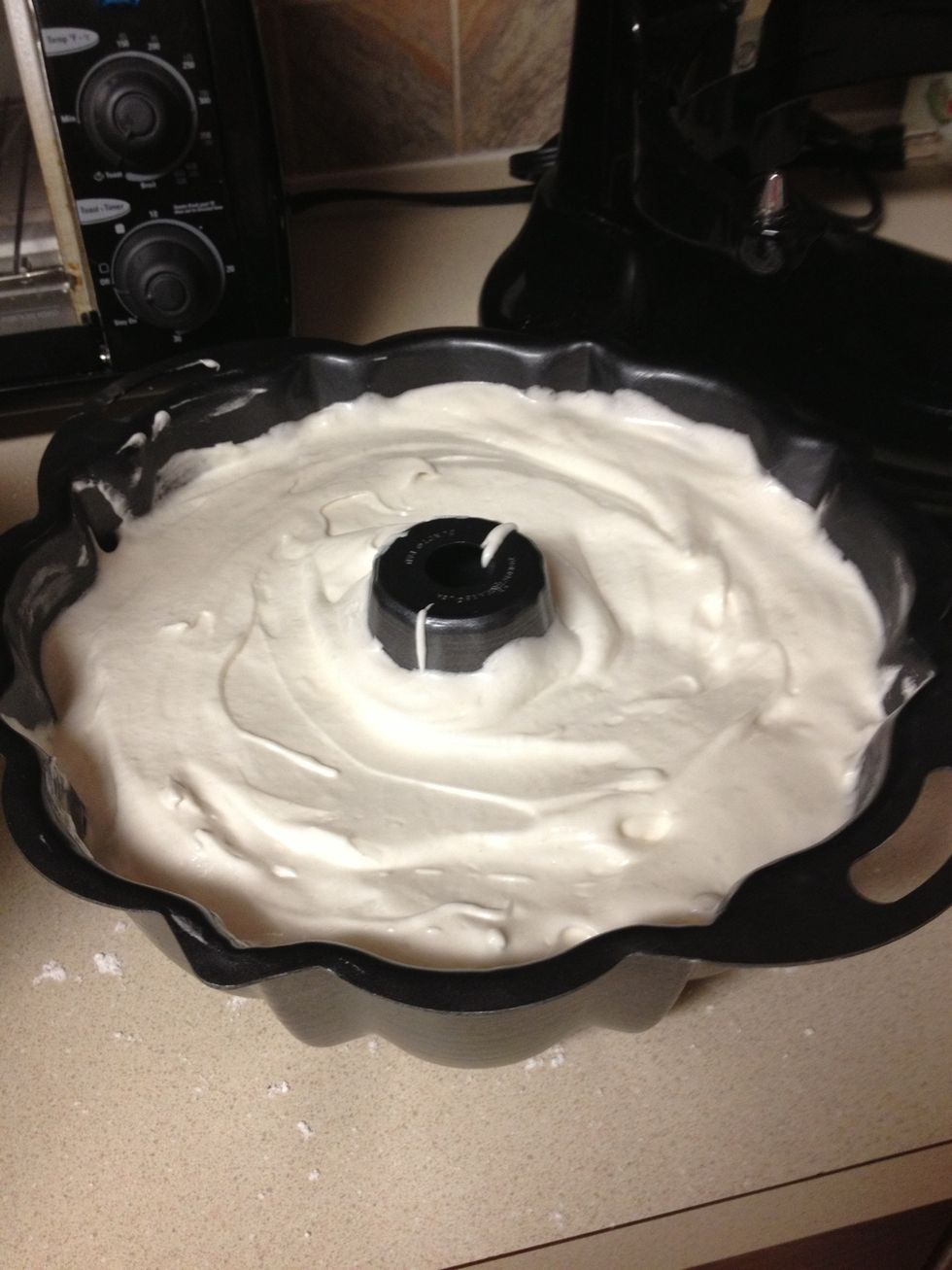 After 30-35 minutes in the oven, this is the cake! There should be little cracks on top and it should spring back from a light touch. It now has to cool for two hours (seriously two)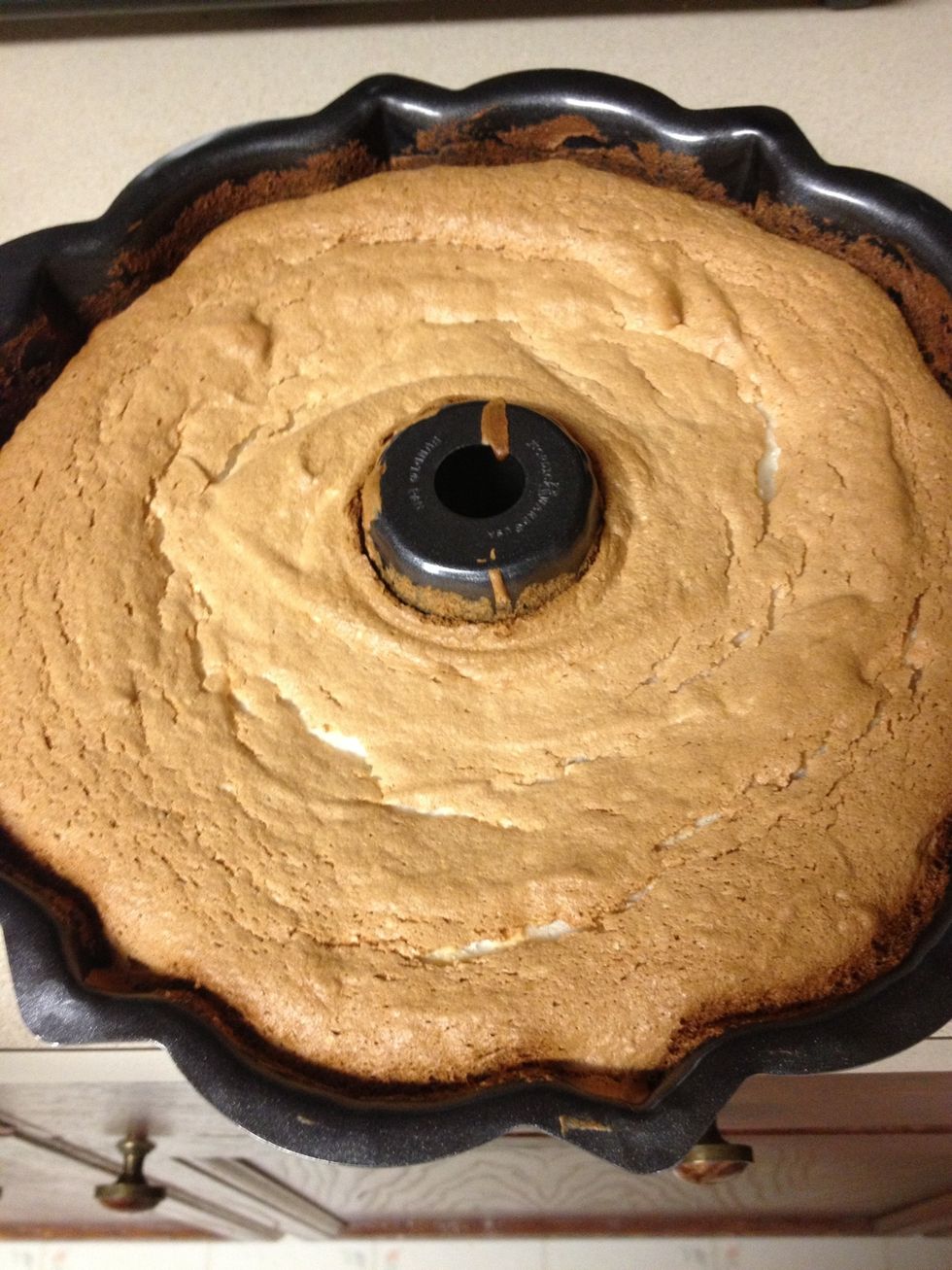 To cool cake, place upside down with the middle of the pan resting on a heatproof glass. Don't worry, the cake will not fall out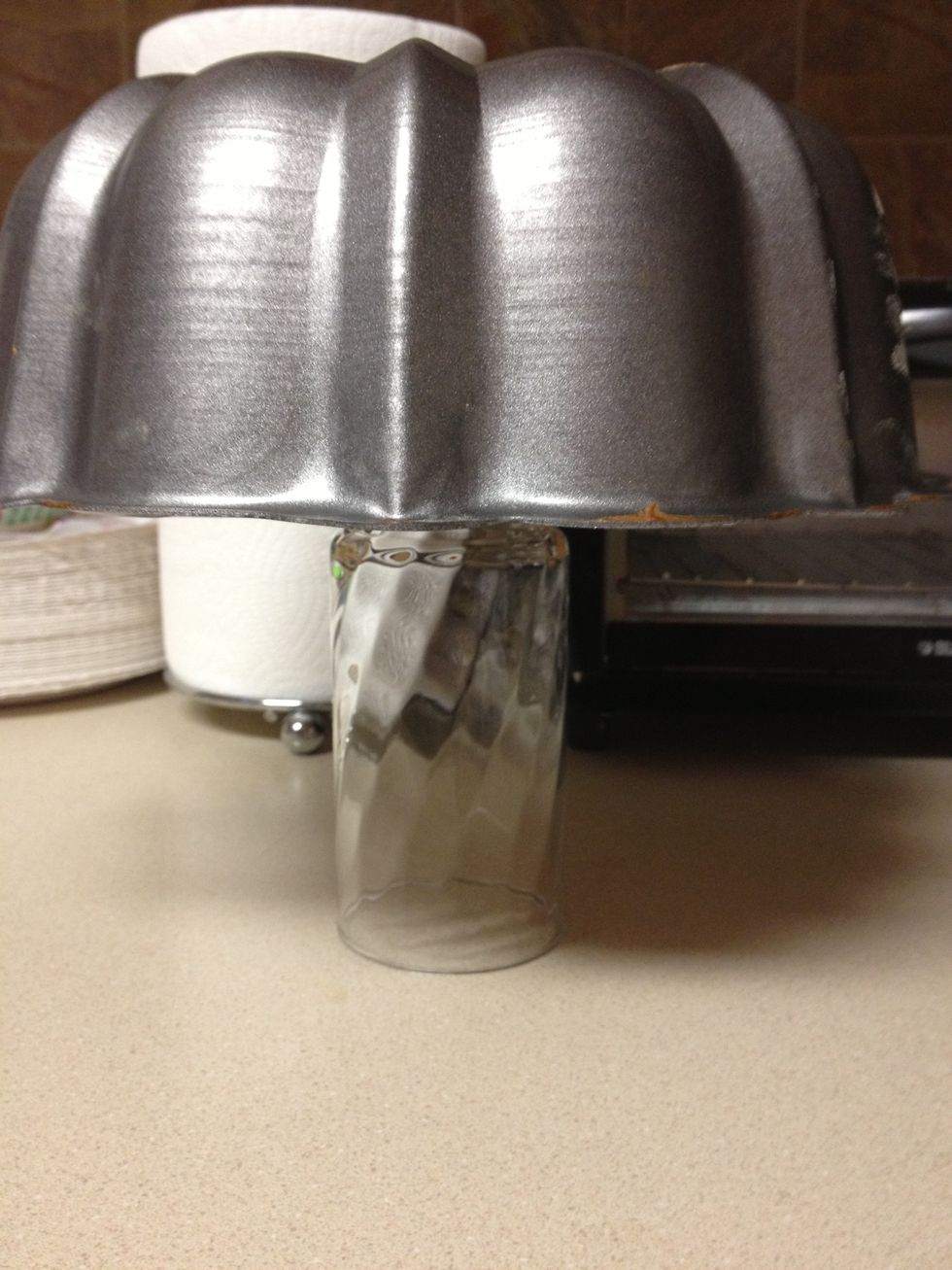 When the cake is done cooling, run a knife along the edges and flip onto a plate. The cake can be eaten like this but follow the next steps for an out-of-this-world angel food cake experience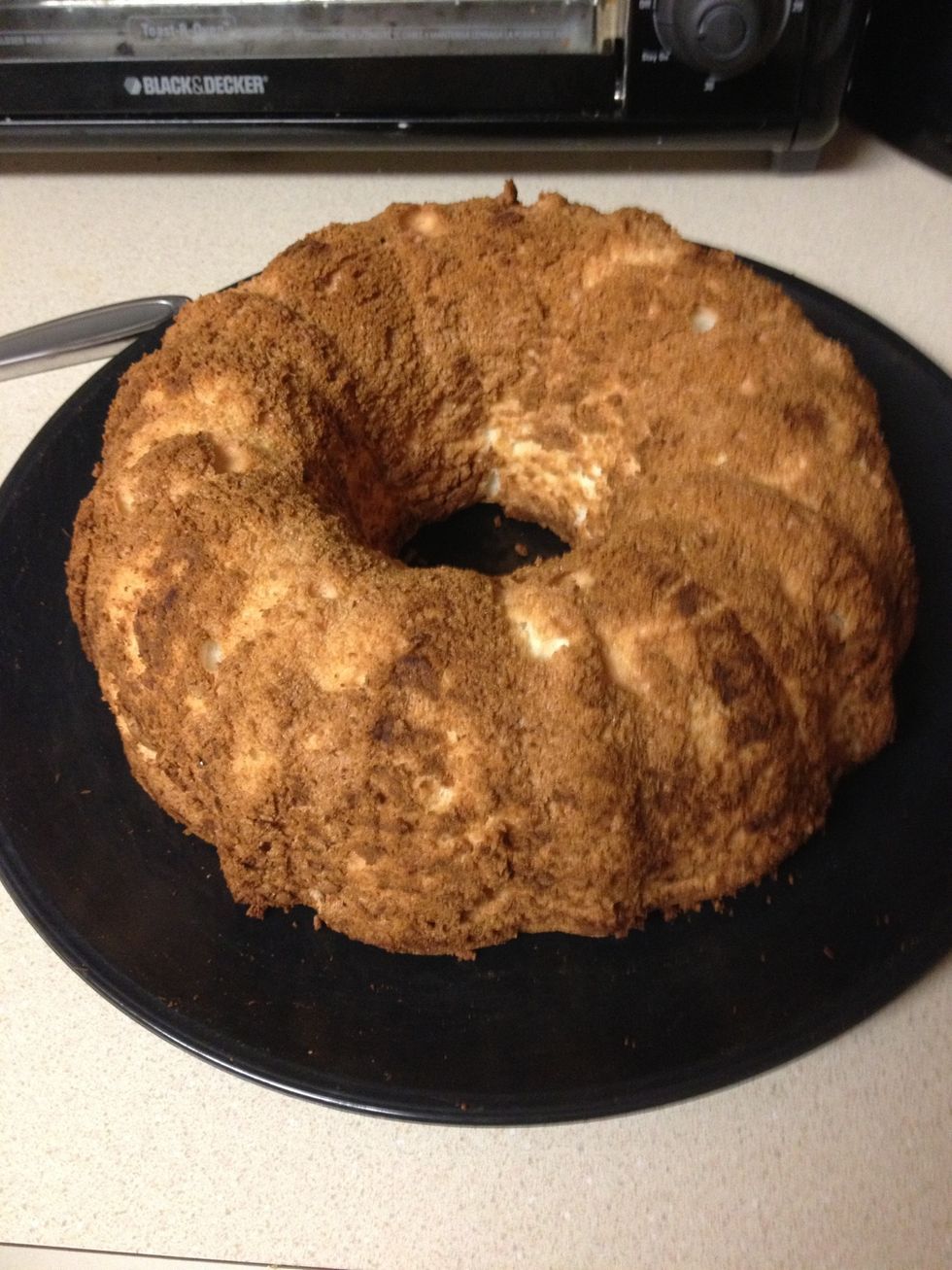 Put 3 cups of semisweet chocolate chips in a pot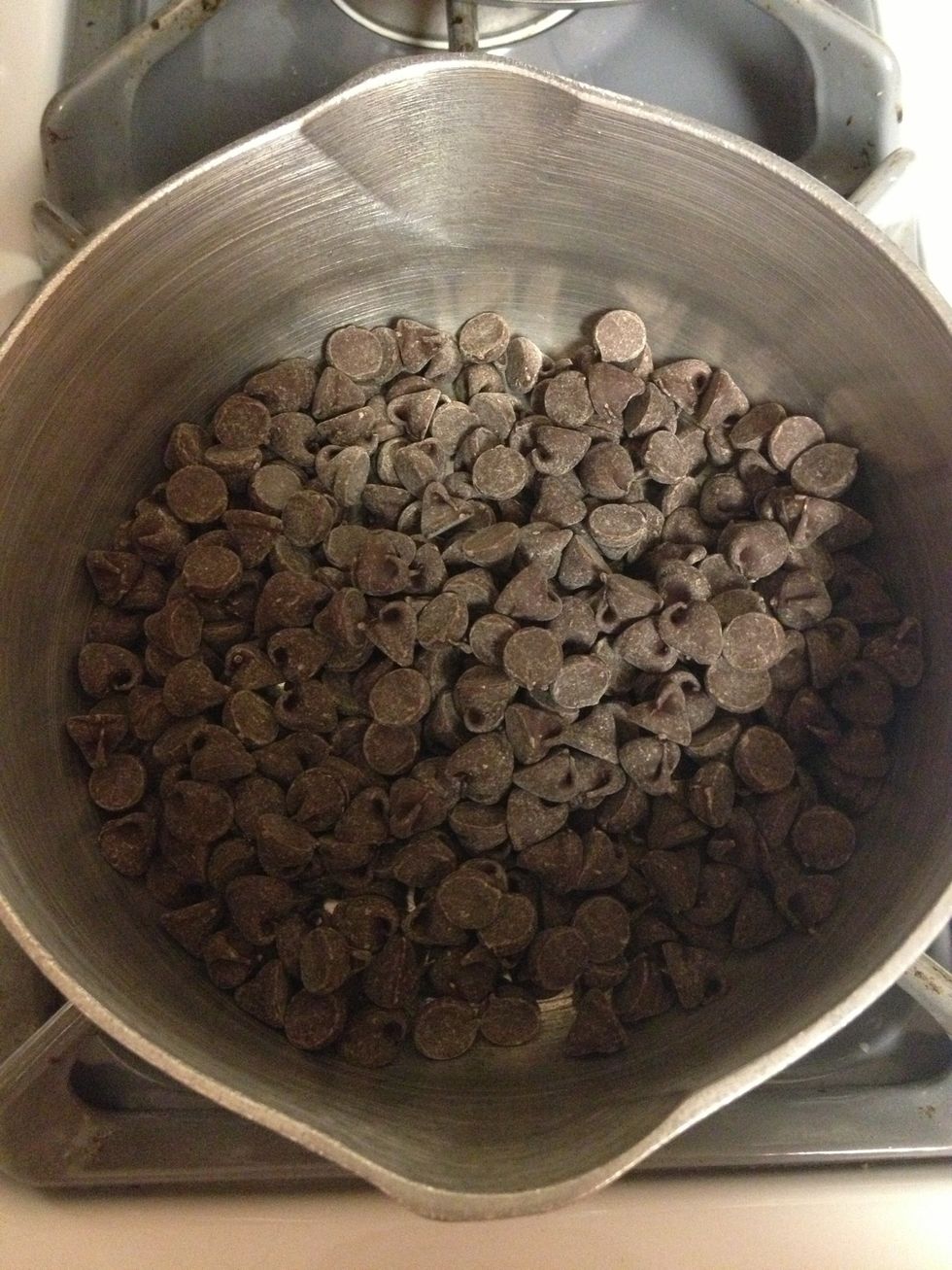 Add half a cup of milk and two tsp. of oil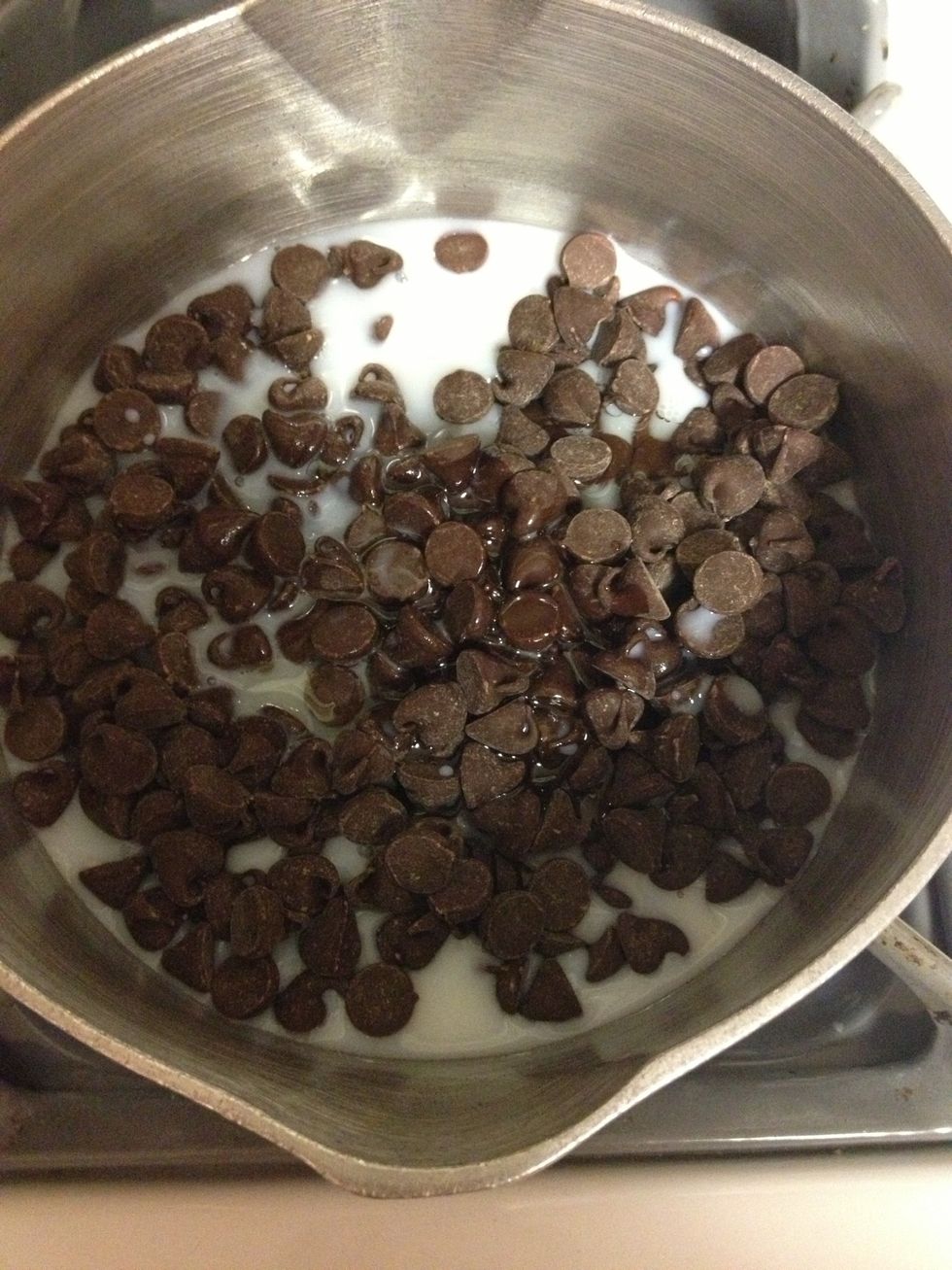 Melt all together and pour over the cake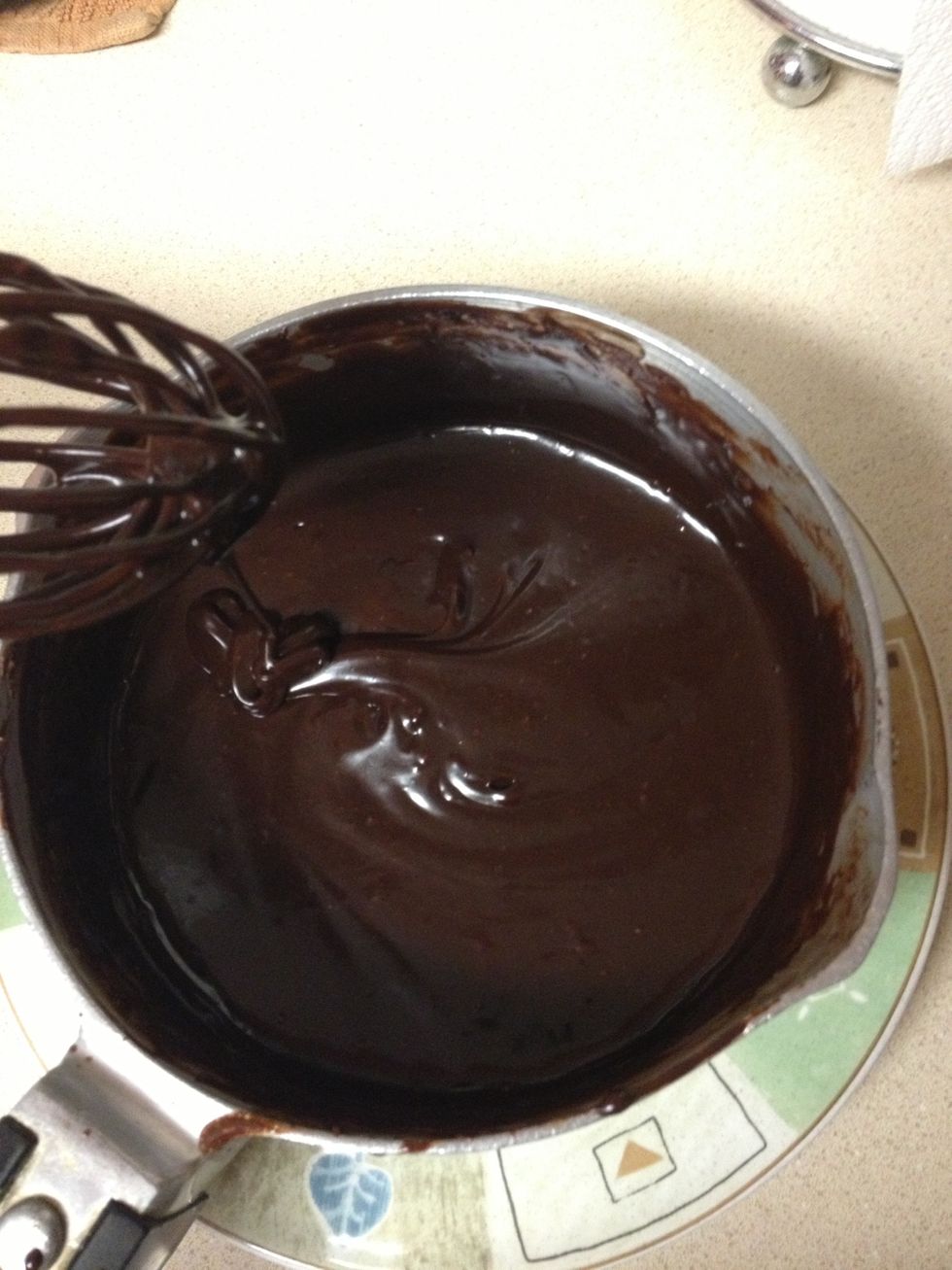 Done! Now cut and enjoy!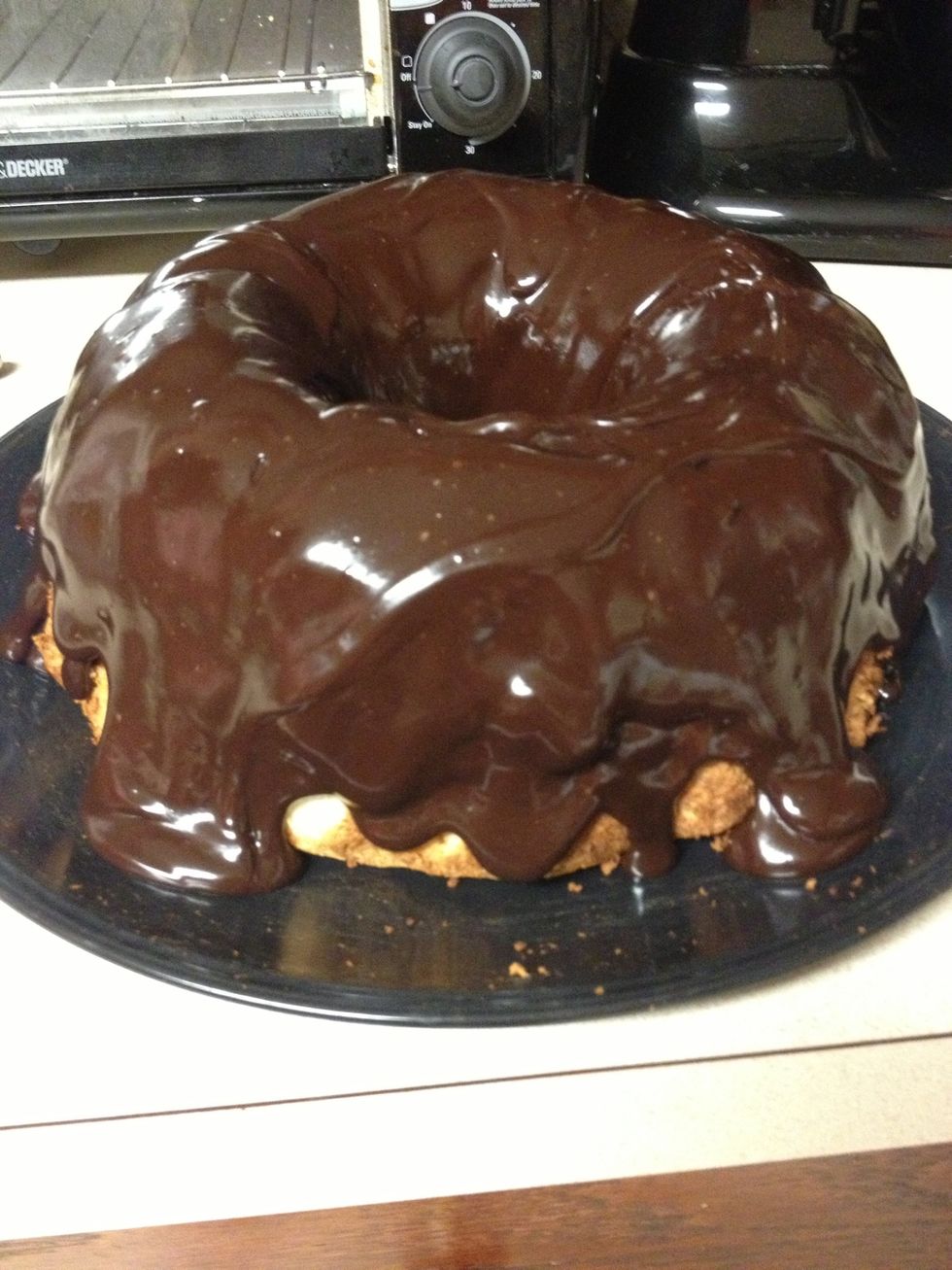 1.0c Egg whites
1.0c Powdered sugar
1.0c Flour
1.0c Granulated sugar
1.0tsp Cream of tartar
1.0tsp Vanilla extract
0.0tsp Almond extract
0.0tsp Salt
****FOR THE ICING****
0.0c Milk
3.0c Semisweet chocolate
2.0tsp Canola oil