This is basic cooking technic on how to make a béchamel, velouté , roux.
15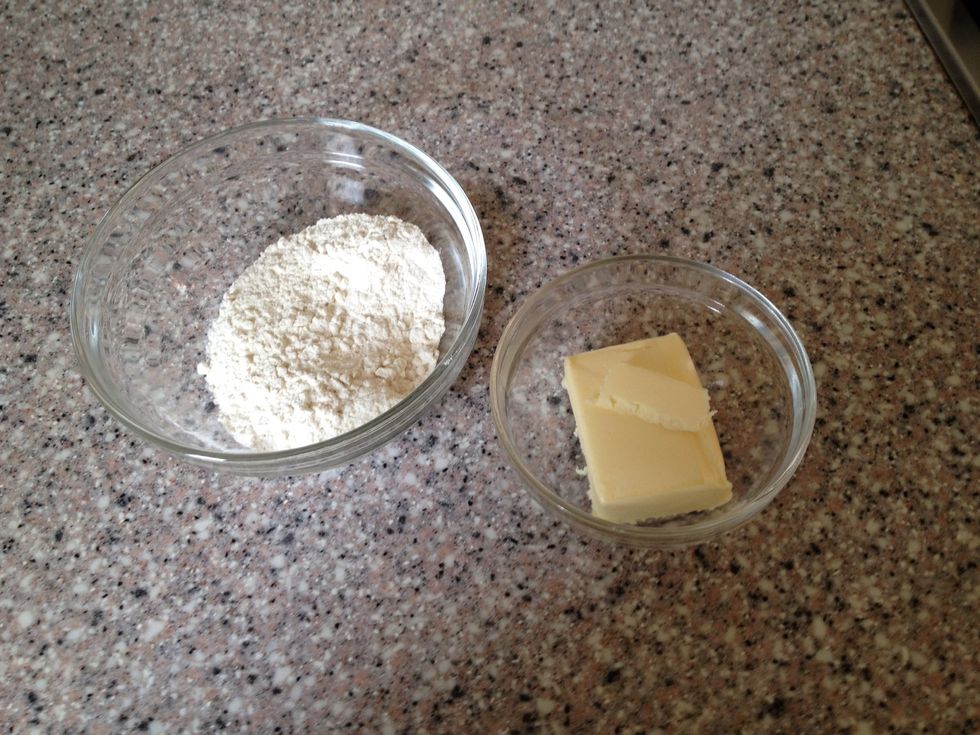 To a béchamel and any other sauce thickened with roux, you use equal amount of butter and flour. Here is 50 grams of each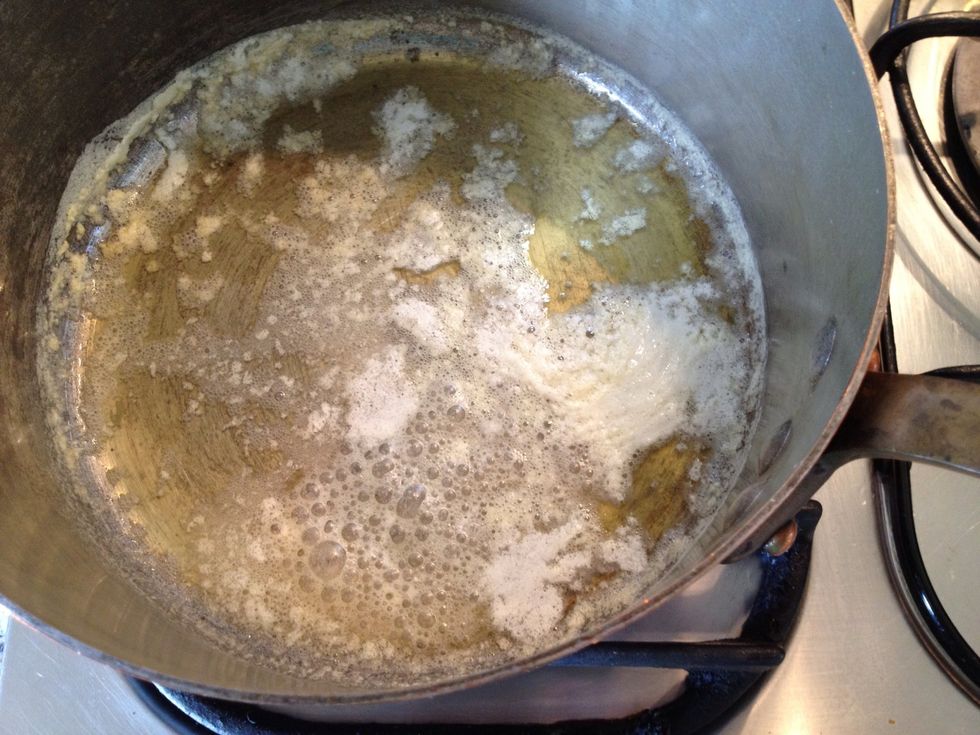 Melt the butter and wait for it to "foam" you want a bit more foam than this, but I was afraid the butter would start to get brown while I took the picture and I didn't want that to happen.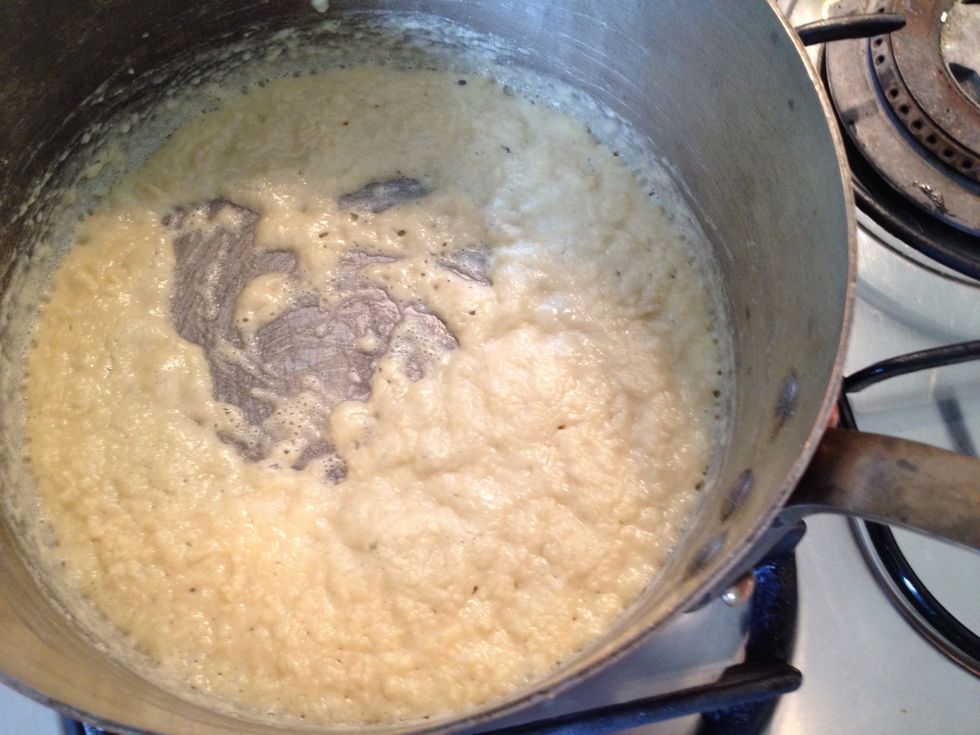 Add your flour and whisk. When it starts to foam again you are done if you want to make a white sauce like béchamel. Add your liquid of choice and bring to boil. This is the colour after 1 minutes
Frying the flour brakes down the carbohydrates, this is done to prevent lumps in the béchamel. Adding the liquid of choice, warm or cold is a matter of temperament. See next page for pros and cons.
Adding your milk or stock warm means less whisking, but risking the sauce to become gritty if the liquid or the roux is too hot. Adding cold liquid means whisking longer until the sauce starts to boil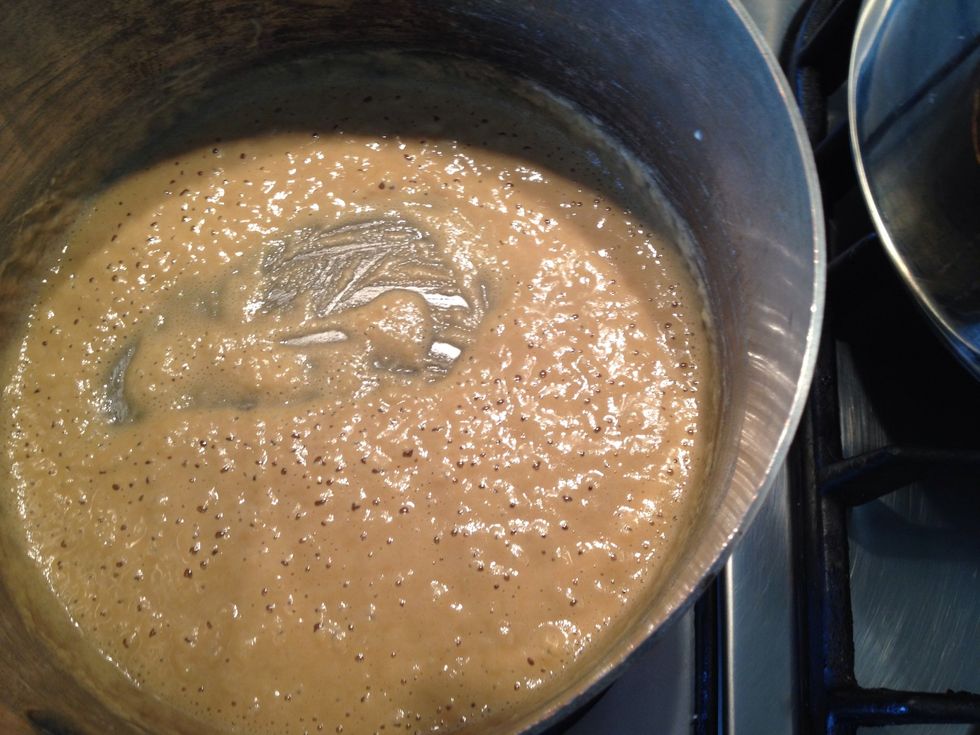 This is the colour after 3 minutes. This will add colour and a light nut like taste to your gravy. Add liquid while whisking and bring to boil.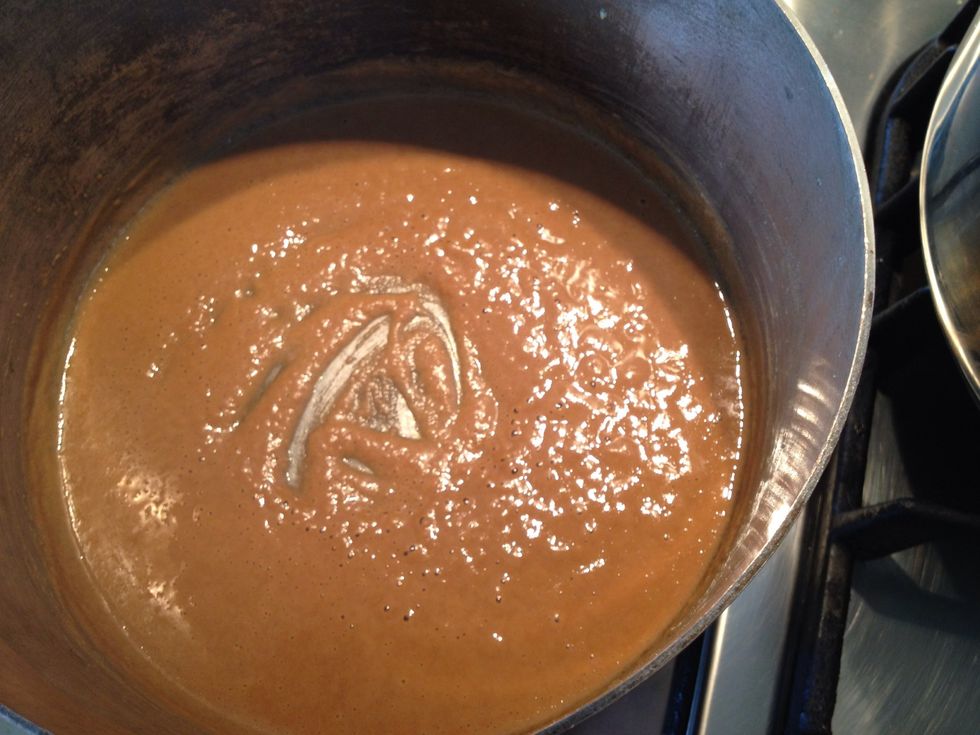 This is the colour after 5 minutes. The flavour is rich nut like. You use this in dark ragouts and pot stews.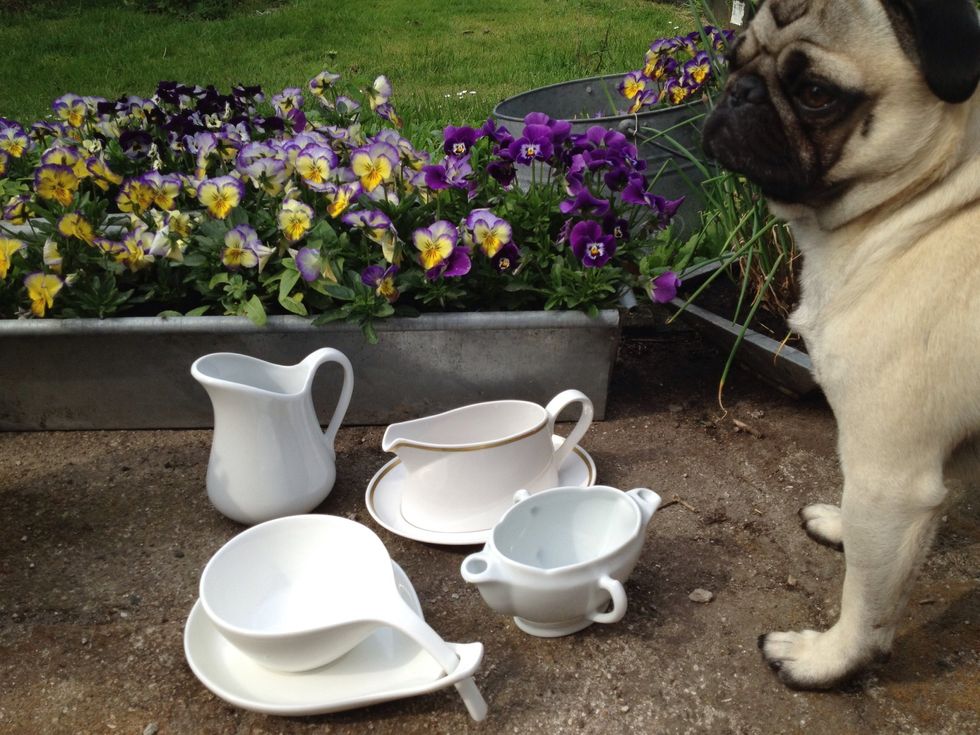 Without a sauceboat guard you are lost.
Equal amount of flour and butter