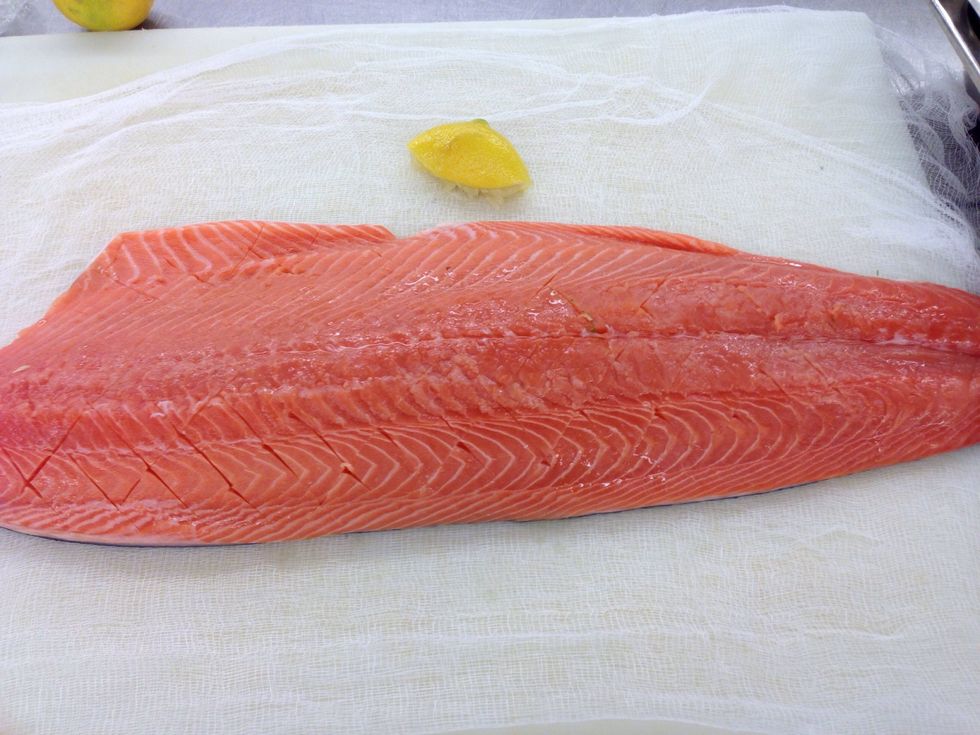 1. Remove pin bones and score the skin. 2. In a bowl, mix the sugar, salt and pepper to make the cure mix. 3. Place a large piece of cheesecloth on a large tray. Sprinkle half of the dill and cure.
Squeeze lemon juice over the flesh of the salmon, sprinkle with the rest if the dill and cure mixture.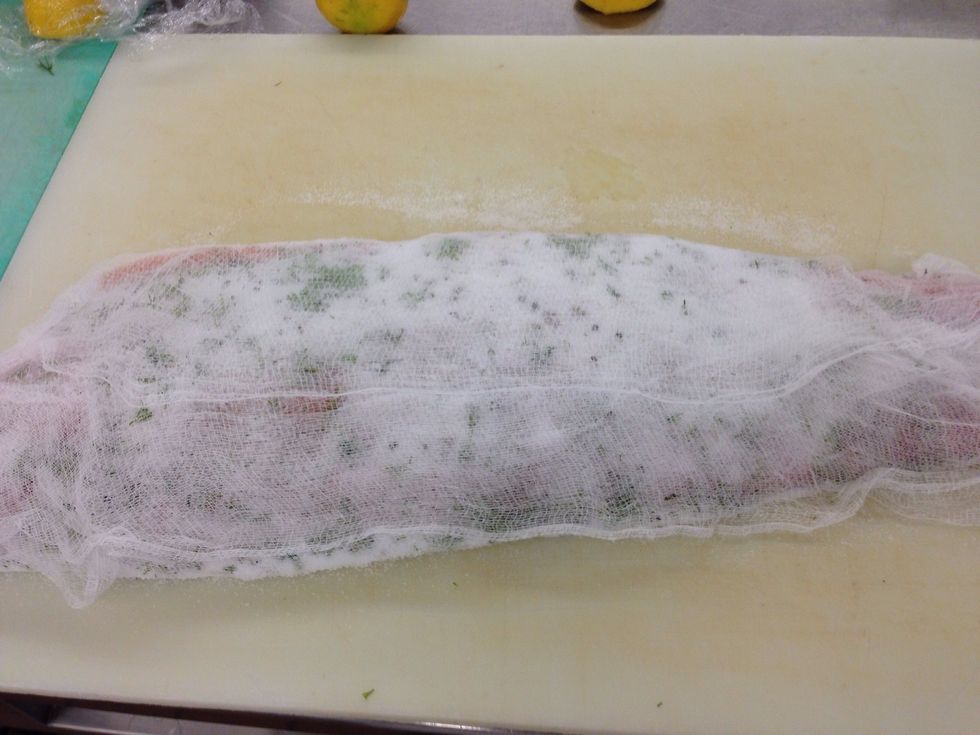 Wrap up the salmon fillet.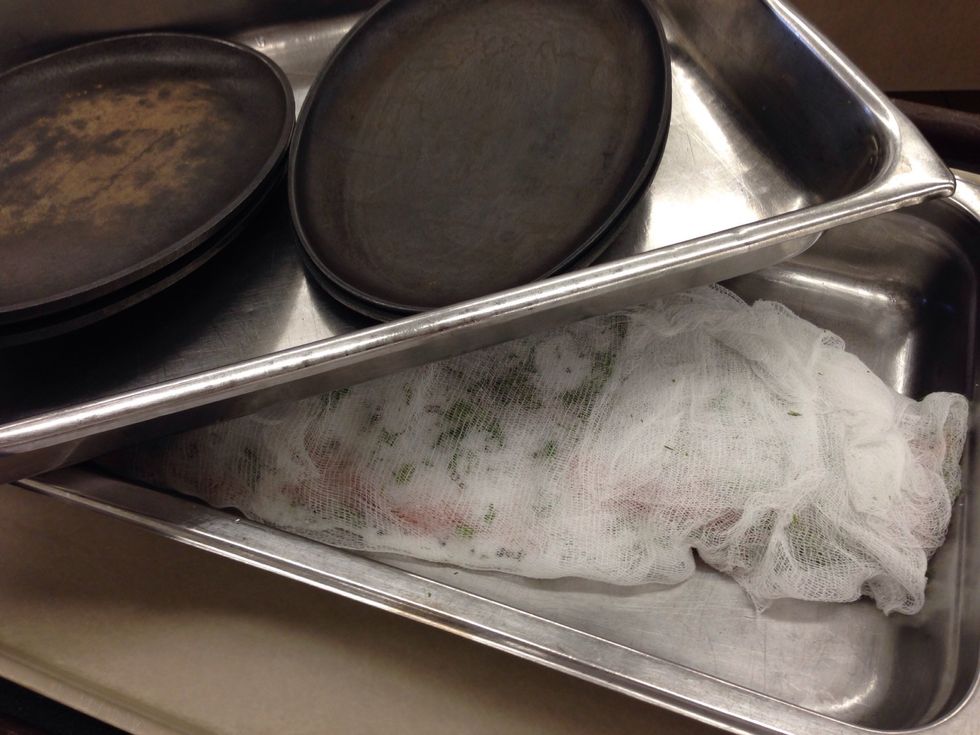 Place a tray on top of the salmon fillet and place heavy pans or bricks on the pan to weigh it down.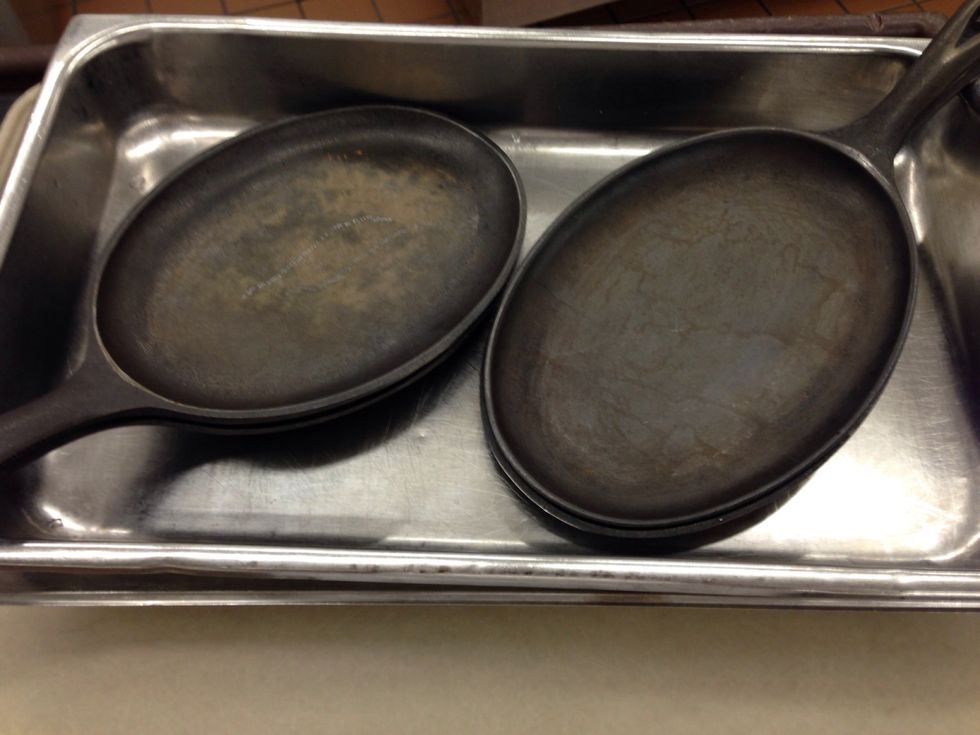 Place Salmon in the refrigerator for 3 days. Then unwrap salmon fillet and lightly rinse off cure, dry with a paper towel. Place in the refrigerator to dry for 2-3 hours.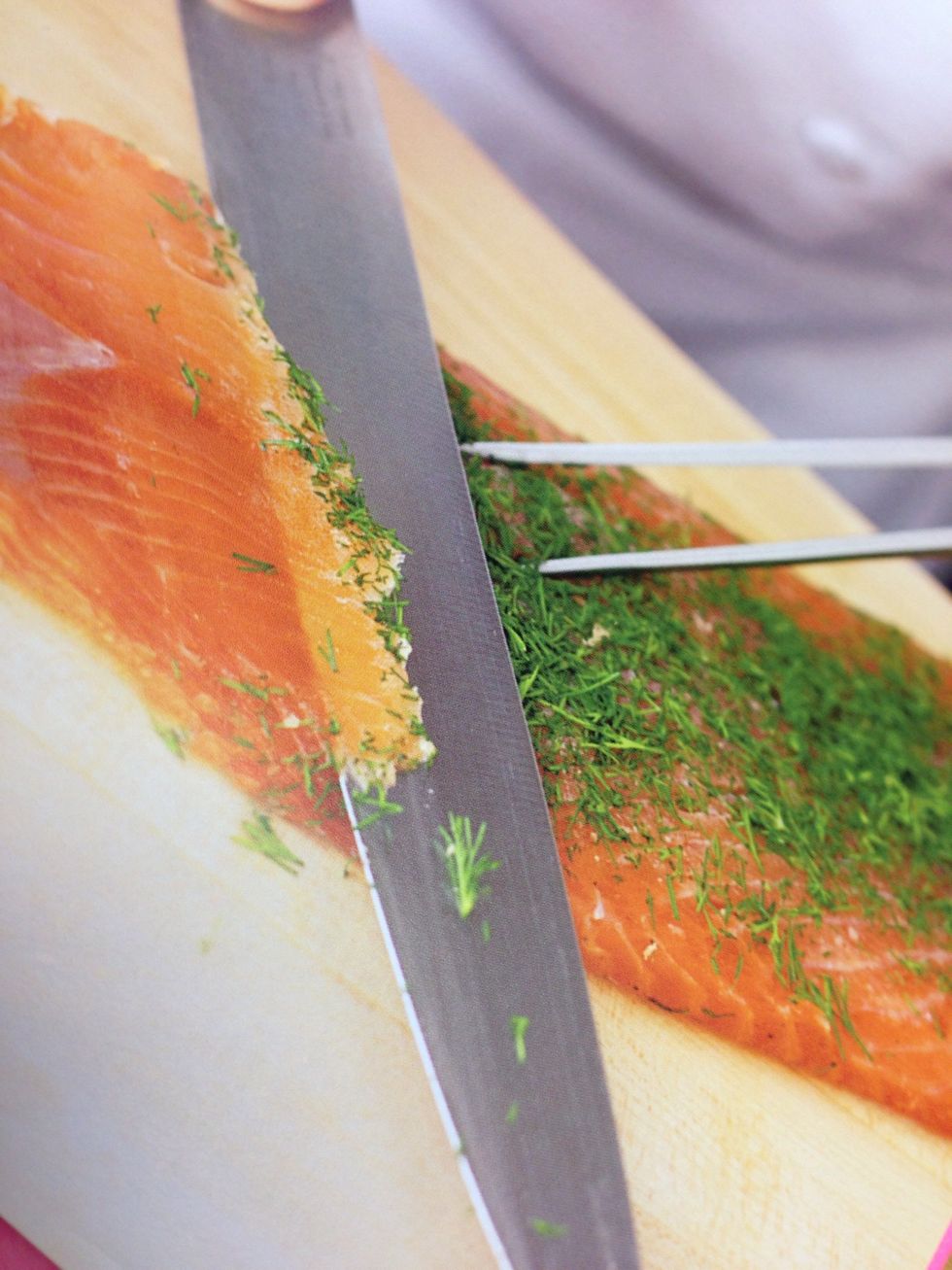 After drying sprinkle with fresh dill or chives. Thin slice salmon and serve with bagels or eggs.
2.0 Large trays
Cheesecloth
3.0lb Fresh salmon fillet
1.0c Granulated sugar
3/4c Kosher salt
1.0Tbsp Cracked black pepper
2.0bnch Fresh dill
1/2 Lemon