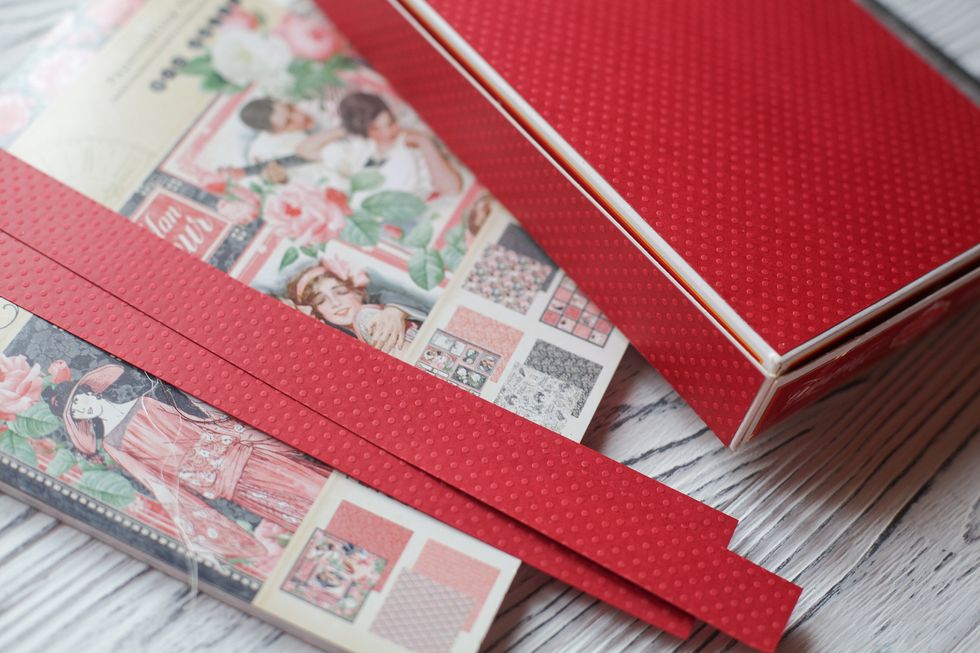 Take the empty box and cover all the sides with red cardstock. My vox has a window on top, I left it uncovered.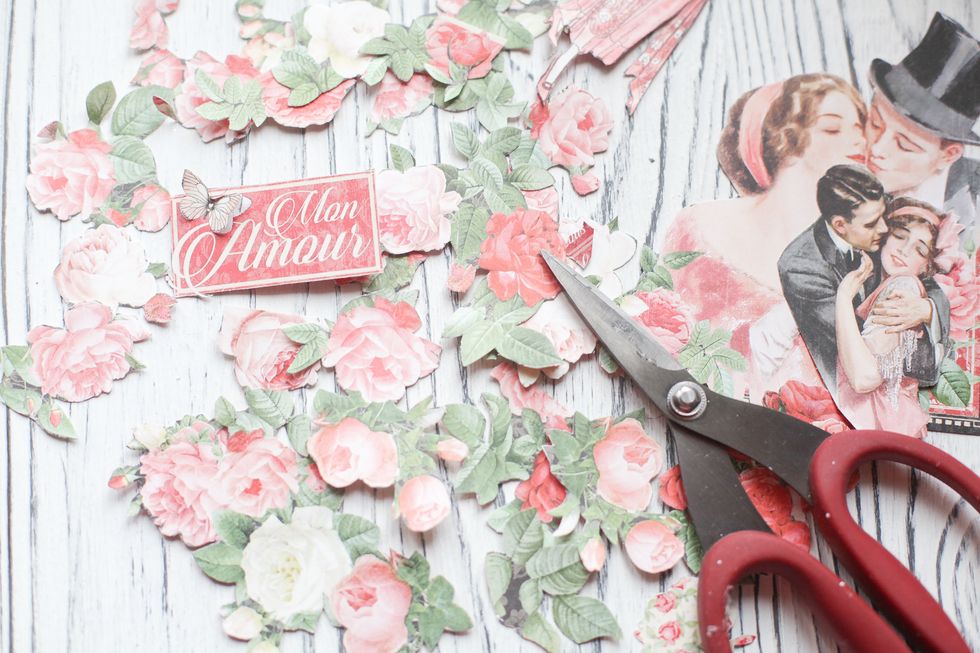 Cut out some flowers, buterflies, leaves, pictures and titels.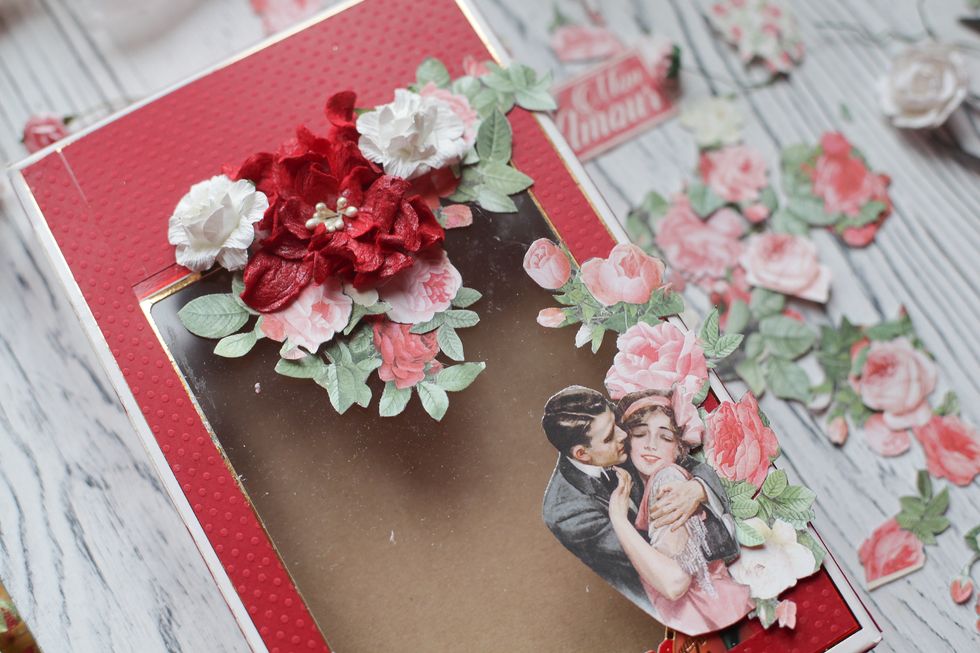 Embelish the top of the box with cut elements, paper flowers and chipboards. Try different variants untill you are satisfied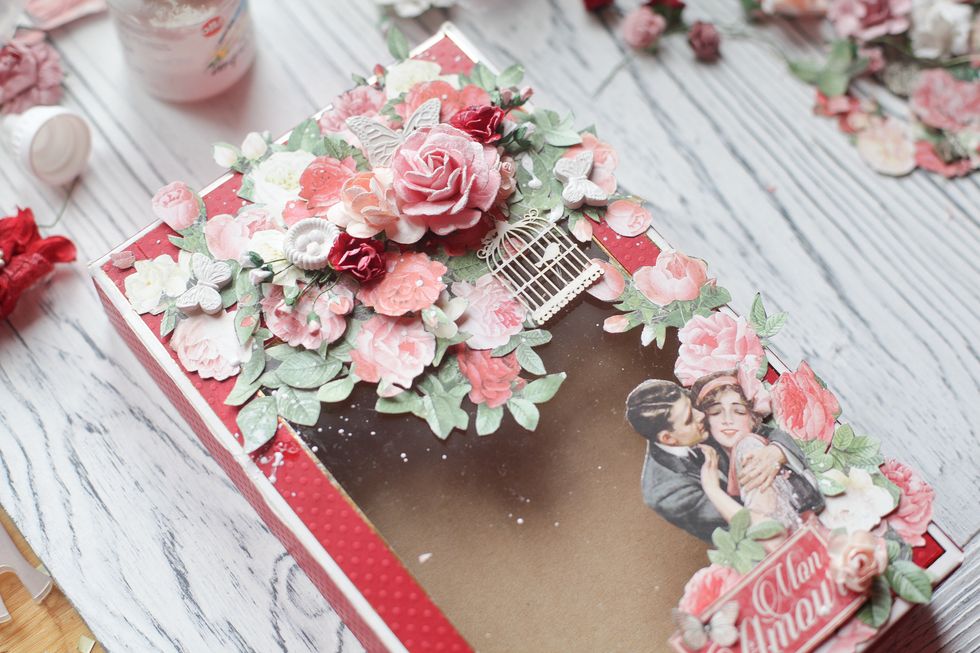 Stick all elements to the cover.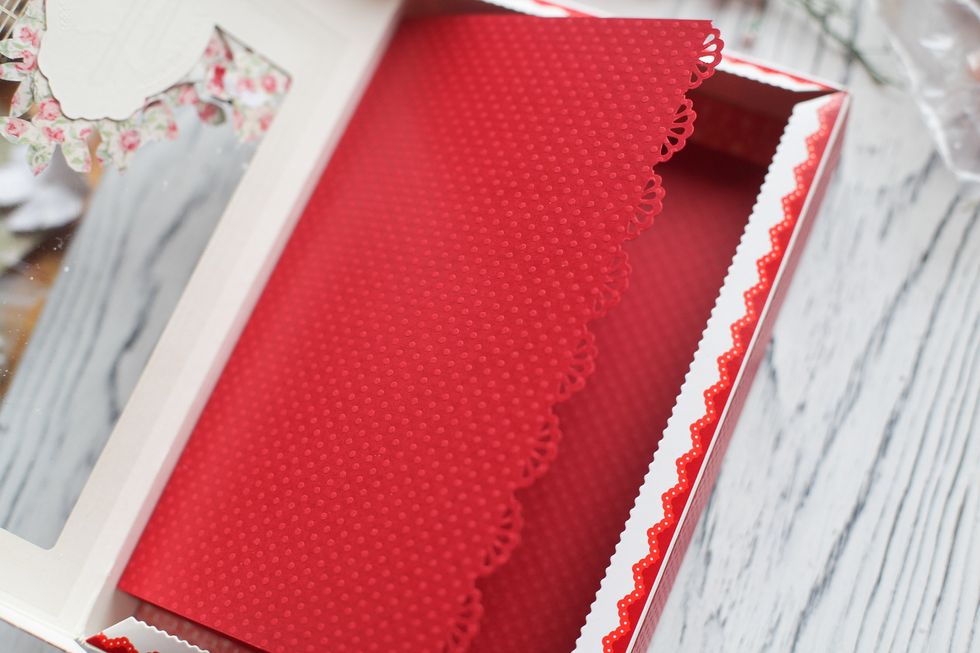 Now take a sheet of red cardstock which lenght is equal to the lenth of the box and width is 2 times bigger. Bind it in the middle and one more time 1 cm left. Put it inside and adhere to the bottom.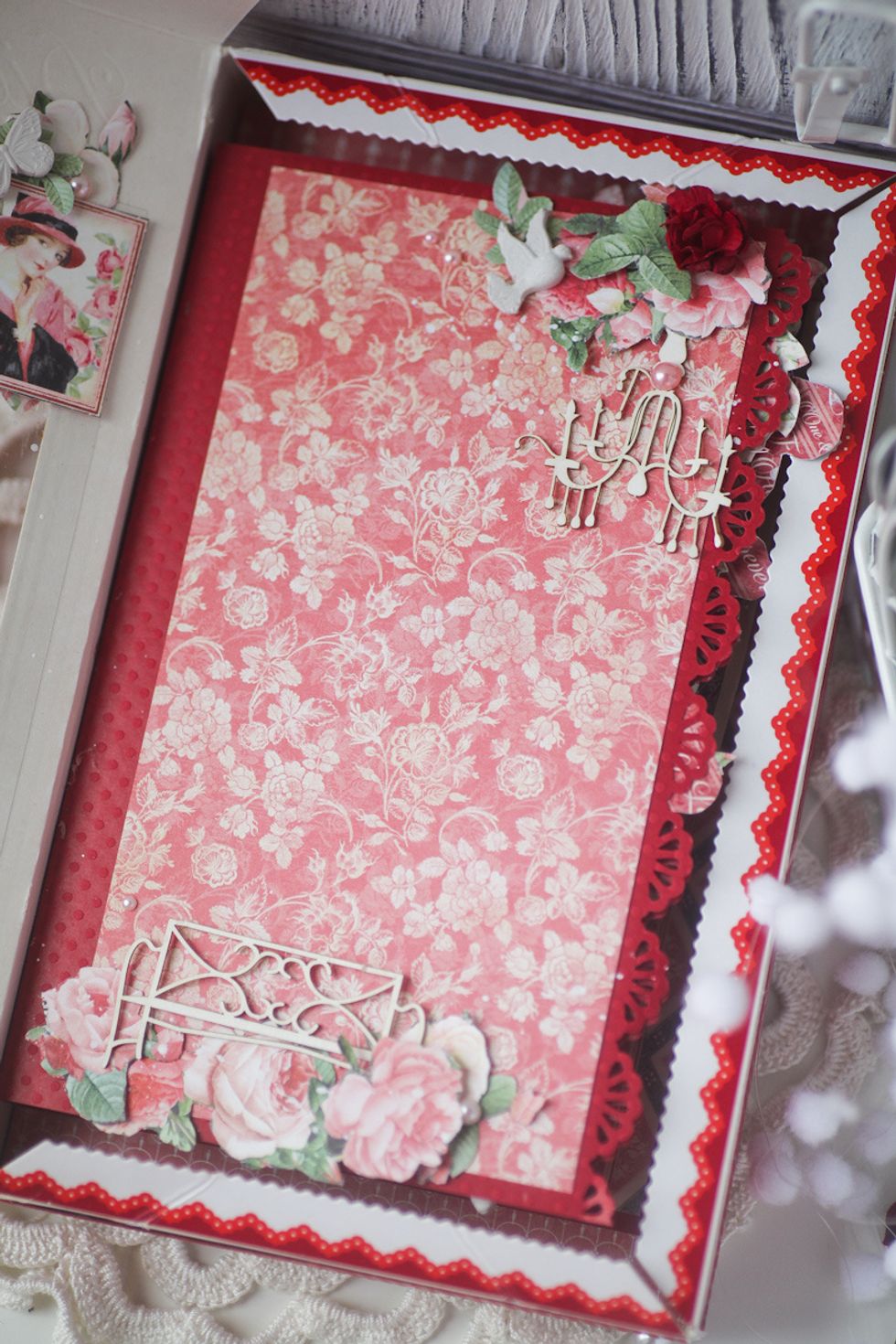 Cover top with paper and embelishments. Don't use big paper flowers inside the album just not to make pages too thick.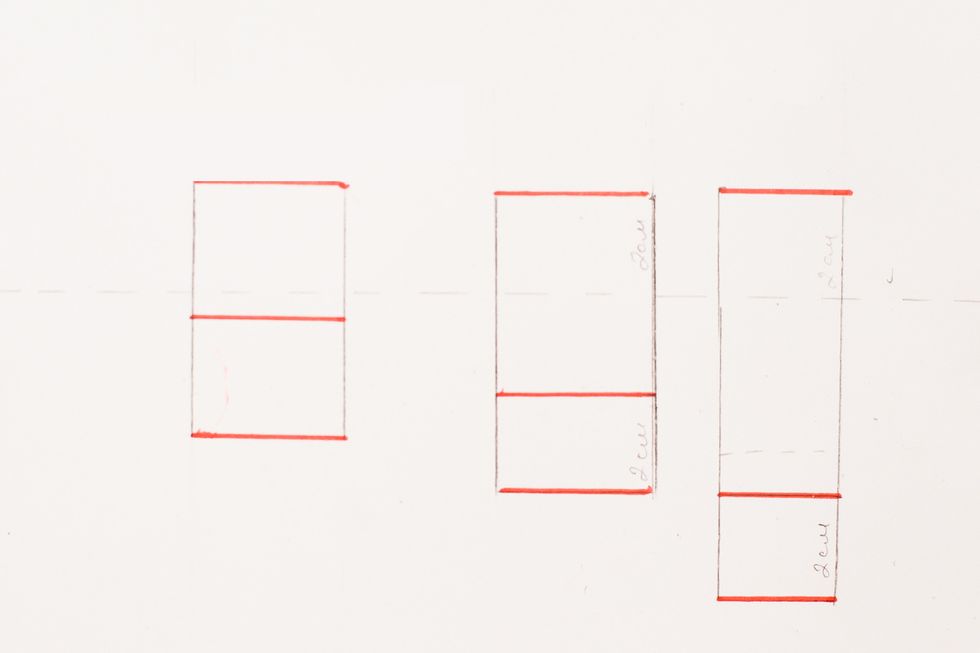 This is the scheme for the pop-up layout. Cut black lines, bind red lines to make the stripes come forward.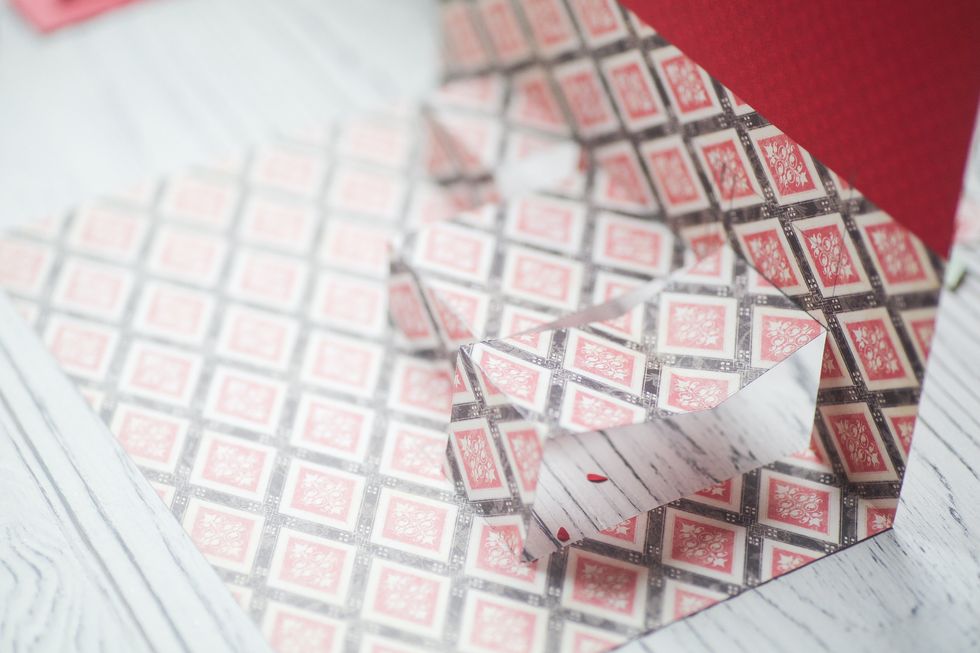 On the picture you will see how the construction look like.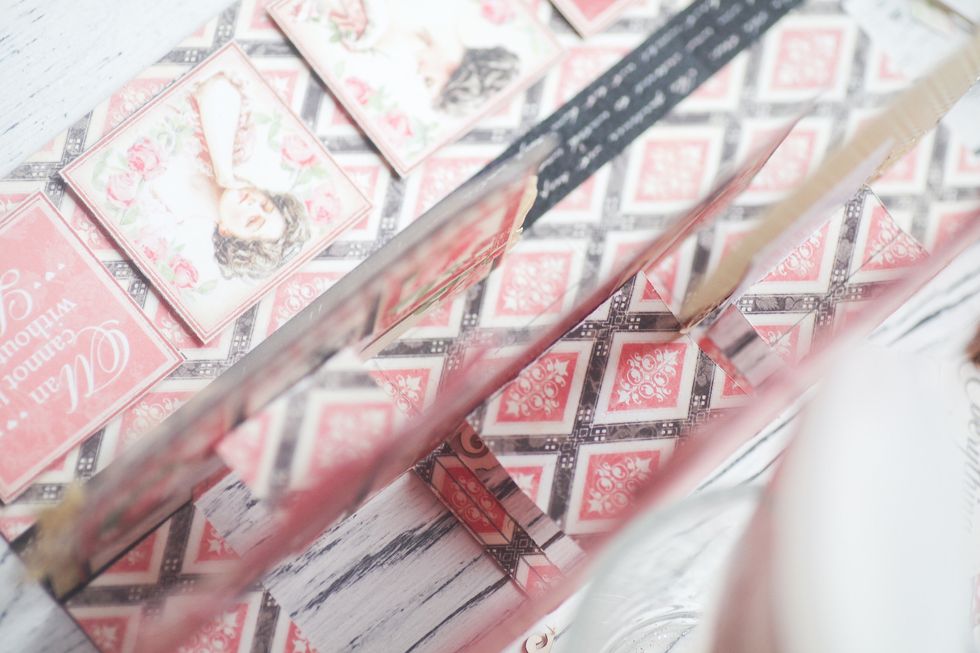 From top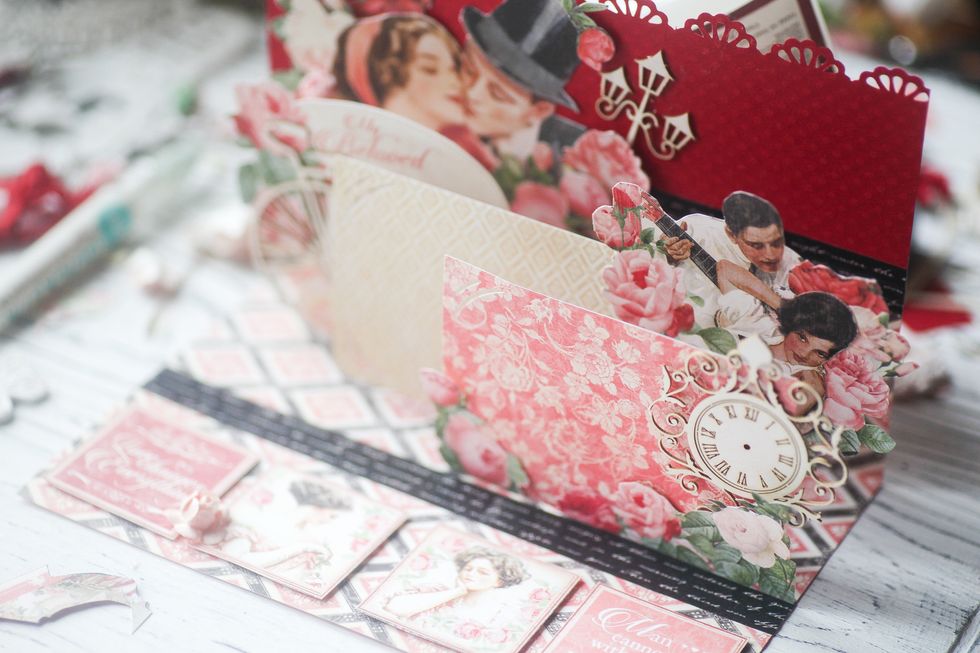 Adhere picture frames and embelishments to the stripes. Don't adhere one element to several stripes. Make sure all important elements are visible when the layout is open.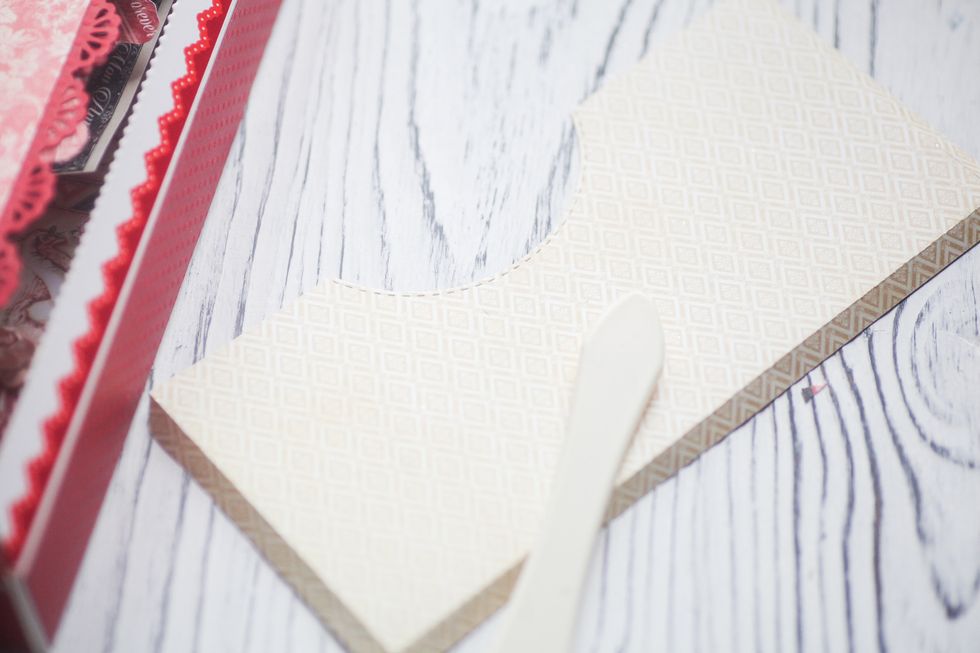 Make a paper pocket. Just cut a sheet of paper and bind three sides. Make sure the lenght is equal to the length of the pages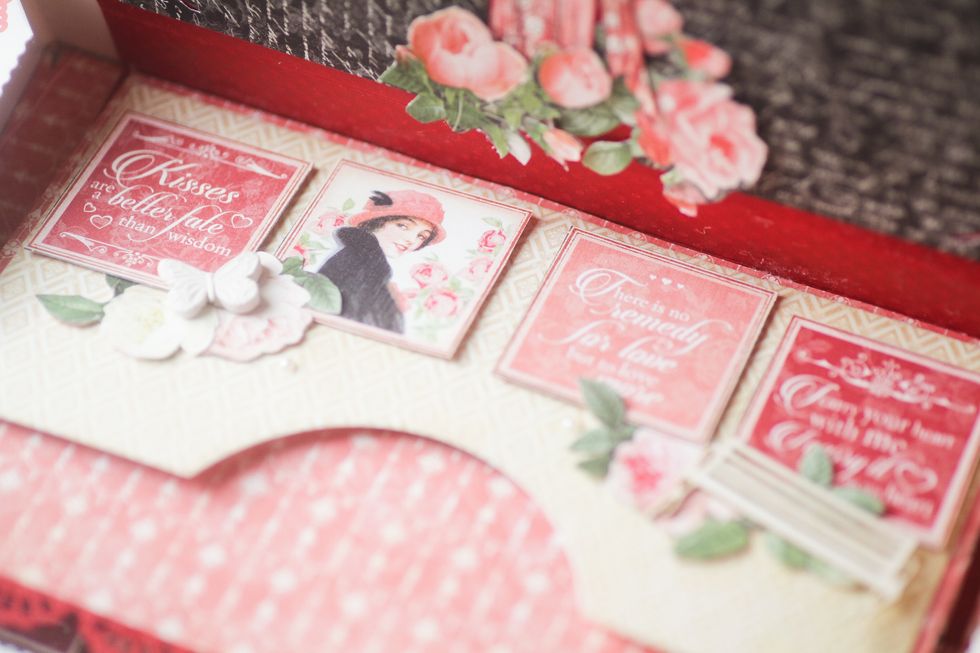 Adhere the pocket to one of the pages and embelish it with cut elements.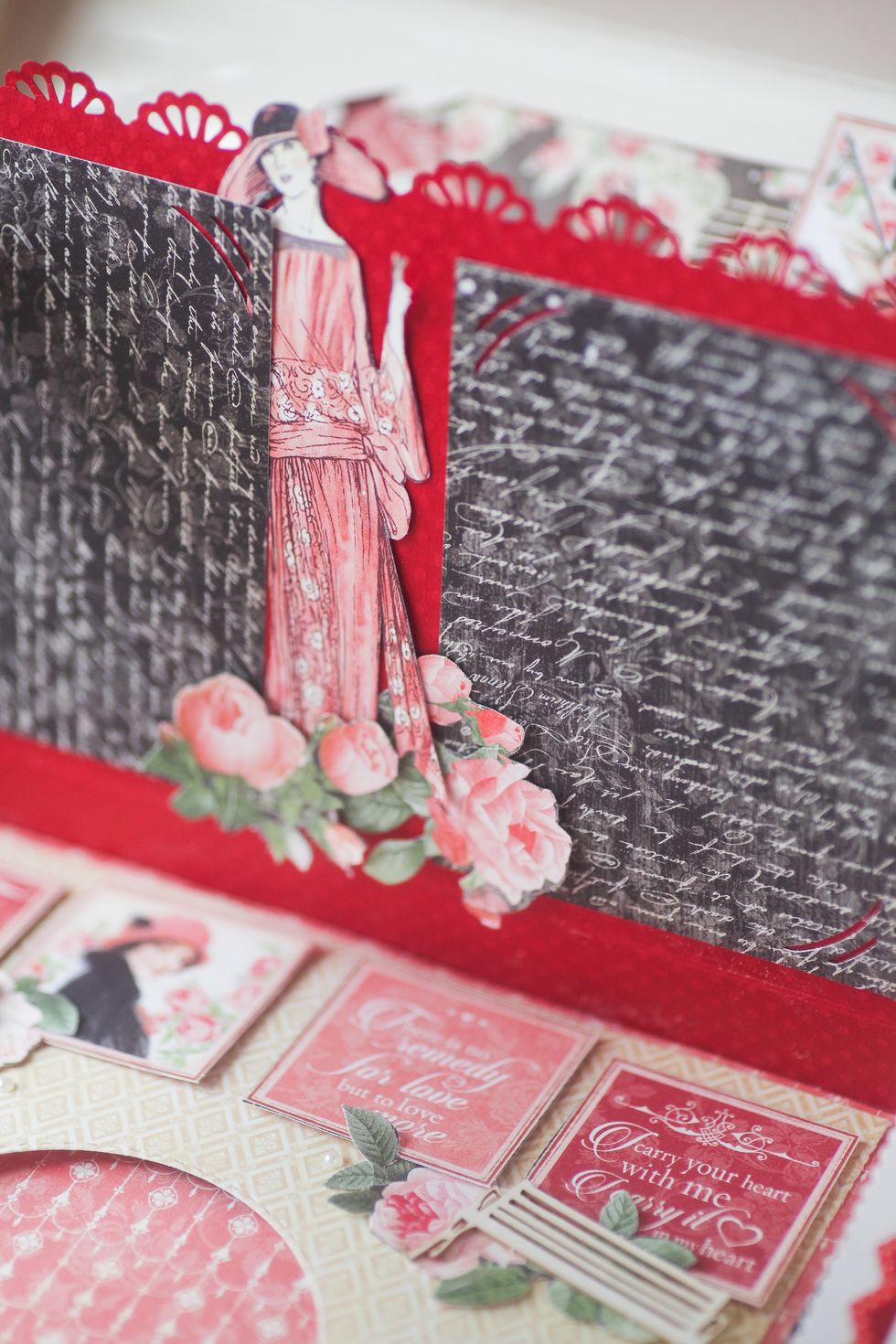 Adhere paper photo frames to the other side of the layout and embelish.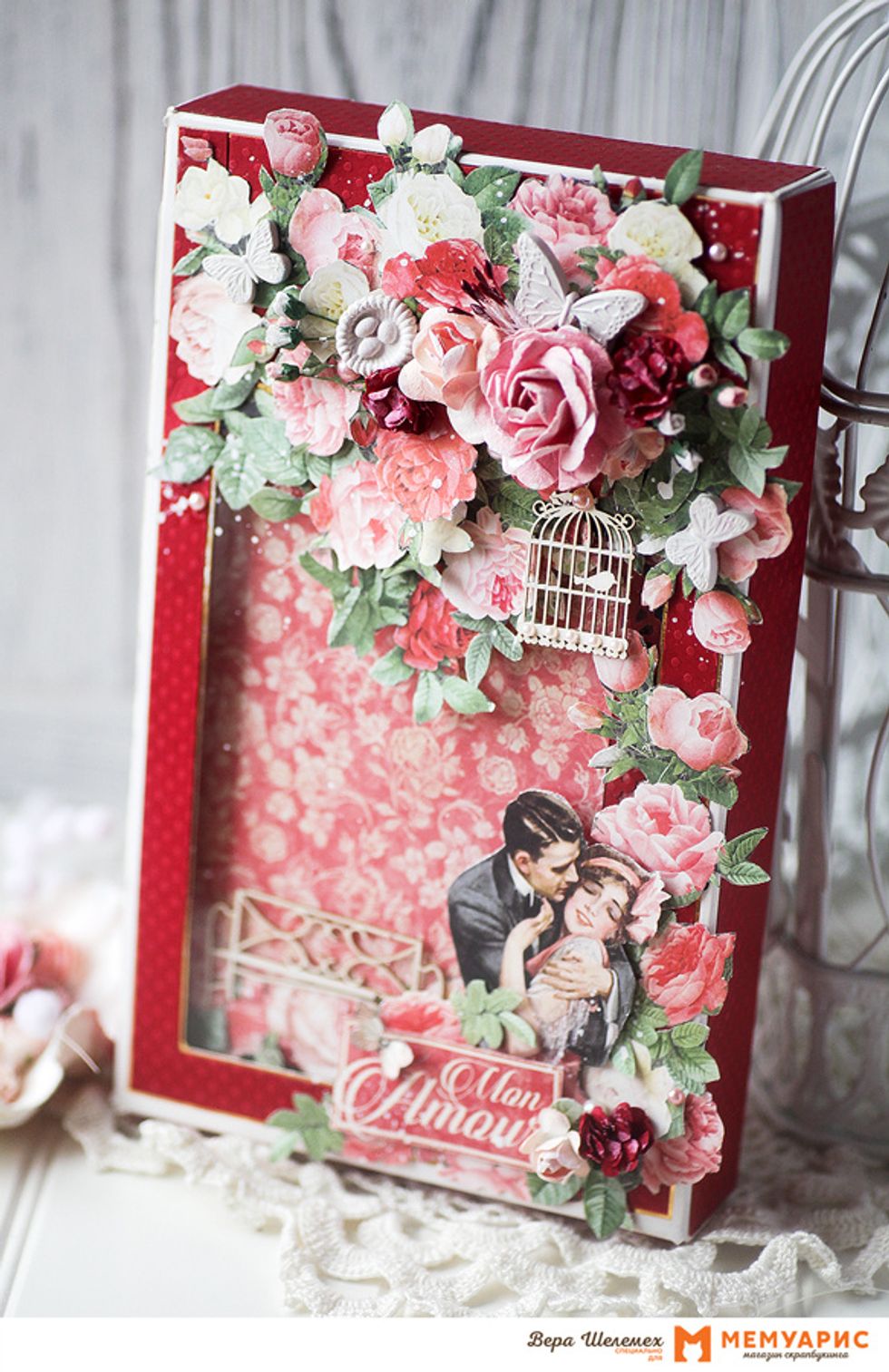 Now your romantic photo album in a box is ready
1.0 Empty box
1.0 Mon Amour Graphic45 paper collection
1.0 red cardboard
Scissors
Paper flowers
Chipboard embelishments