An inexpensive and easy alternative to packaged granola bars. Chewy and hearty, they make for a great breakfast.
36
Preheat oven to 350. Line 8x8 pan with aluminum foil. Ready a food processor, cutting board and measuring cups & spoons.
This is everything you'll need to make some tasty, chewy granola bars.
Combine dry ingredients (cereal, oats, salt and cinnamon) in food processor.
Pulse until finely chopped and thoroughly combined.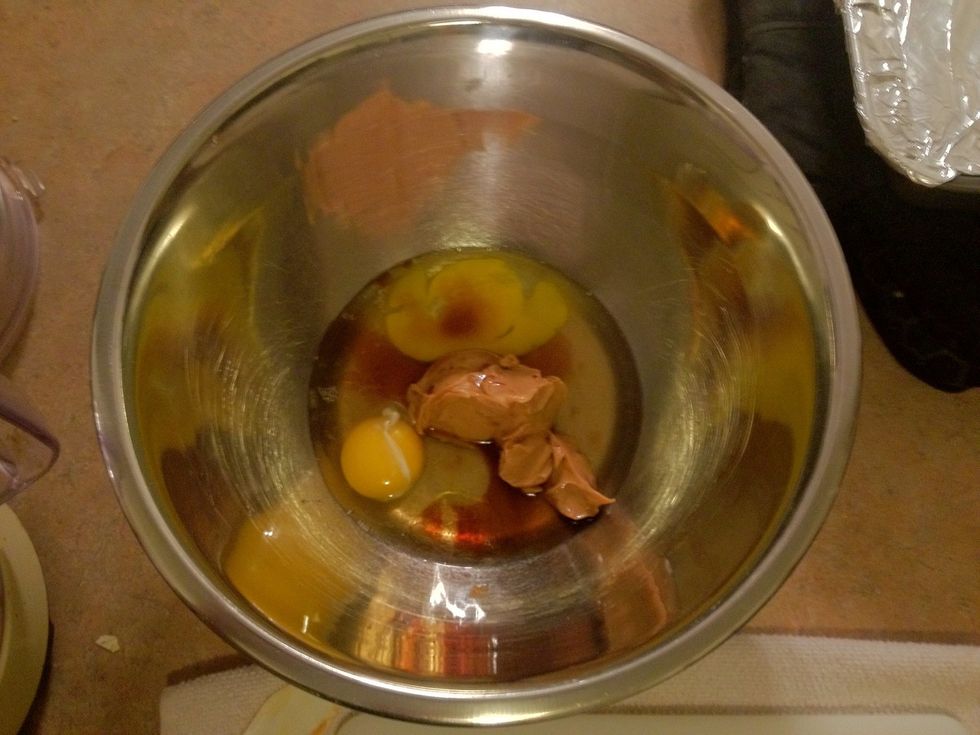 Combine wet ingredients (eggs, honey, peanut butter and vanilla) in a large bowl.
Whisk wet ingredients until thoroughly combined.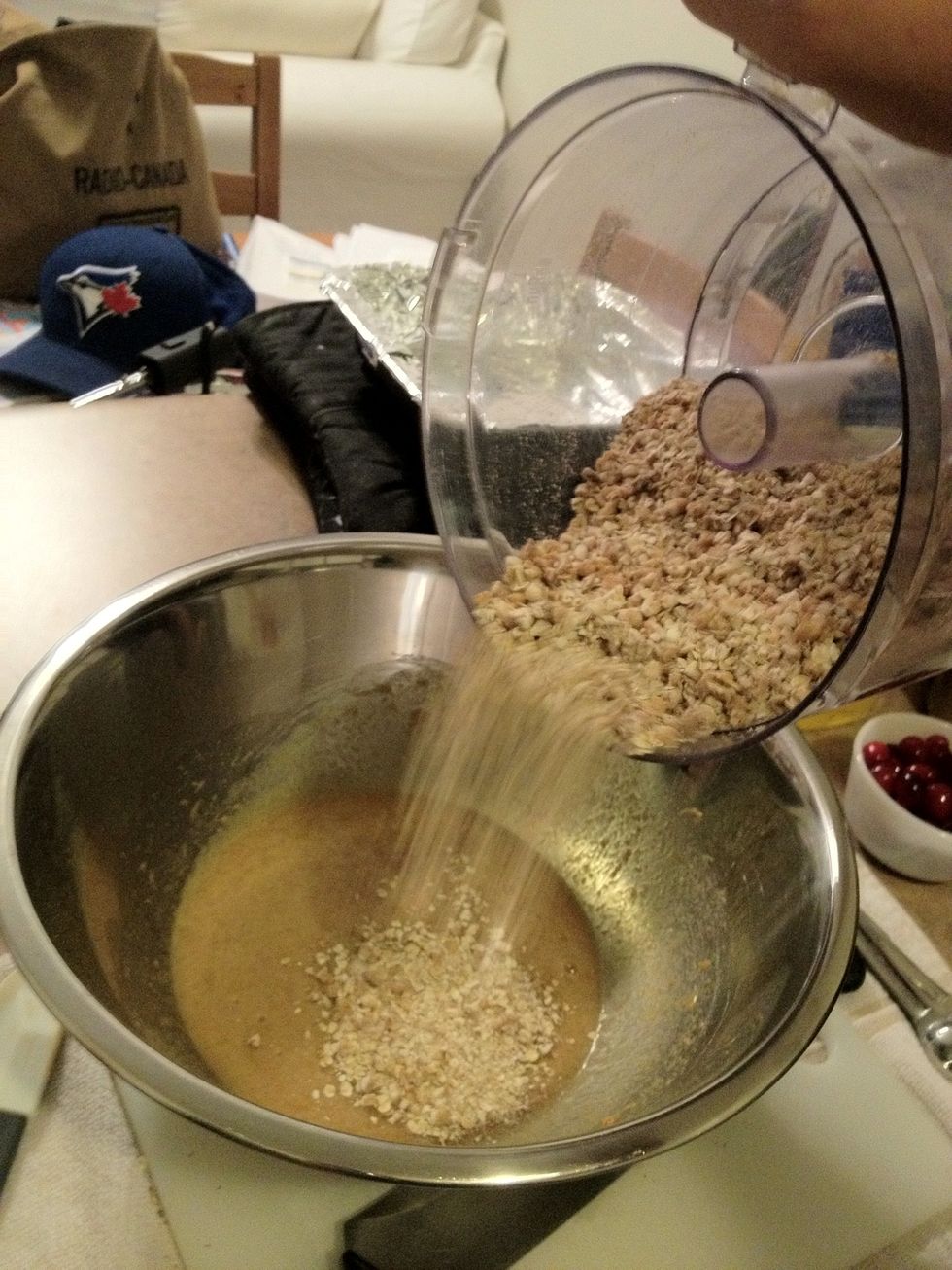 Add the dry mixture to the wet ingredients.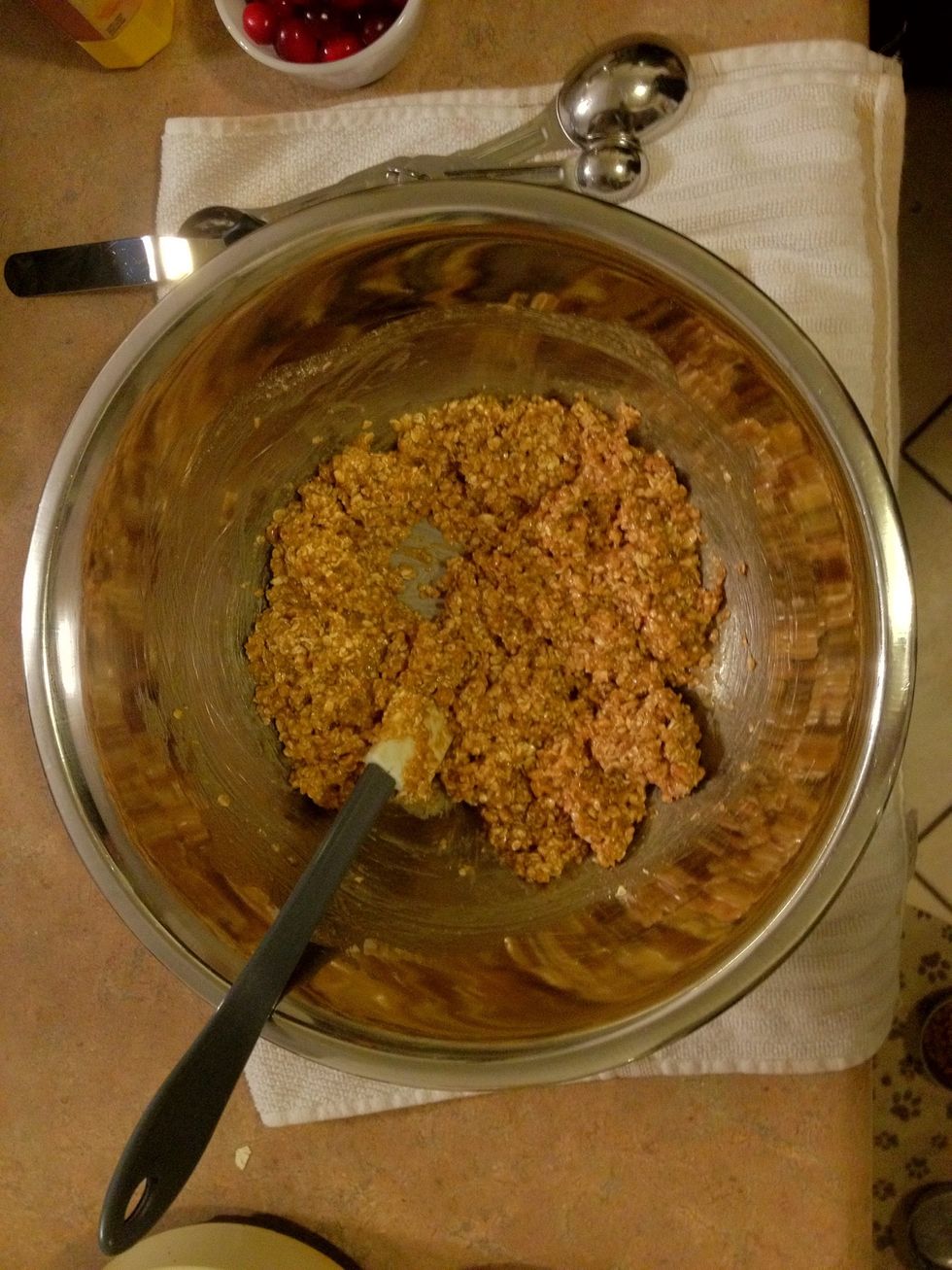 Stir to combine, making sure there are no dry spots in the mixture.
Gently fold in any extra ingredients (fruit, chopped nuts, chocolate chips, etc.)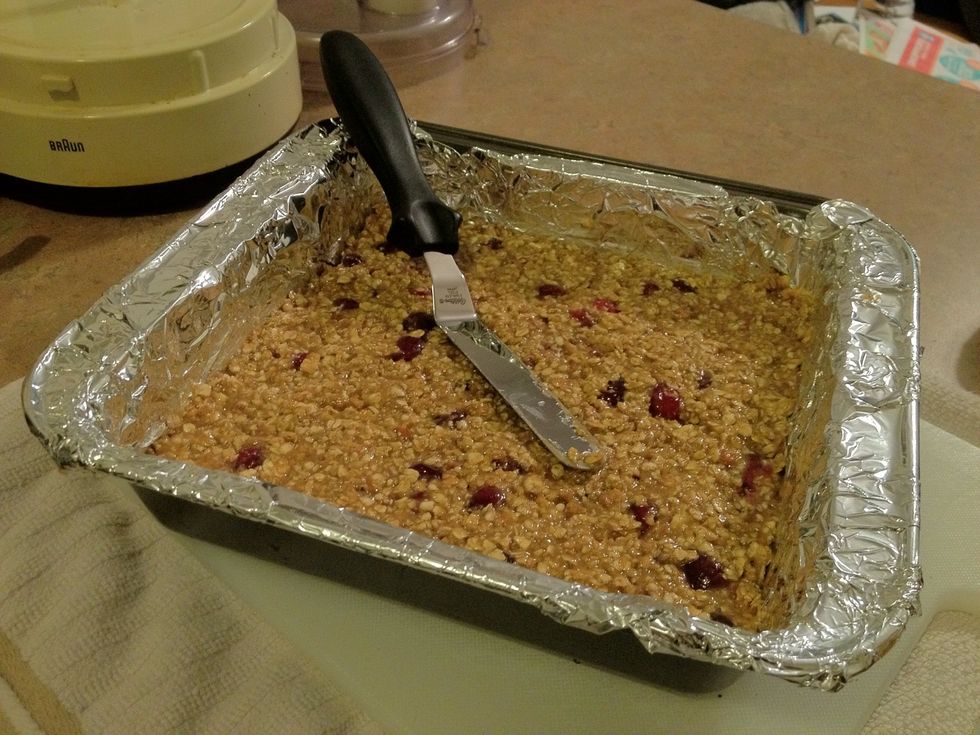 Spread the mixture into prepared 8 x 8 pan, using an offset spatula to ensure a level surface.
Bake for 15 to 18 minutes, until the edges start to brown.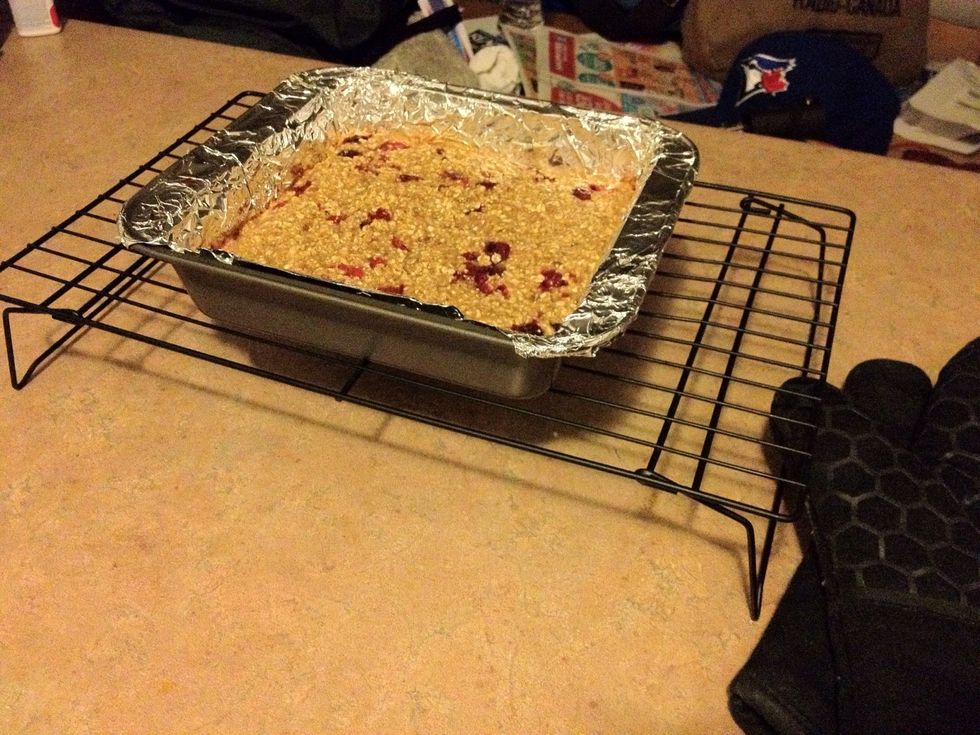 Cool in pan on a wire rack.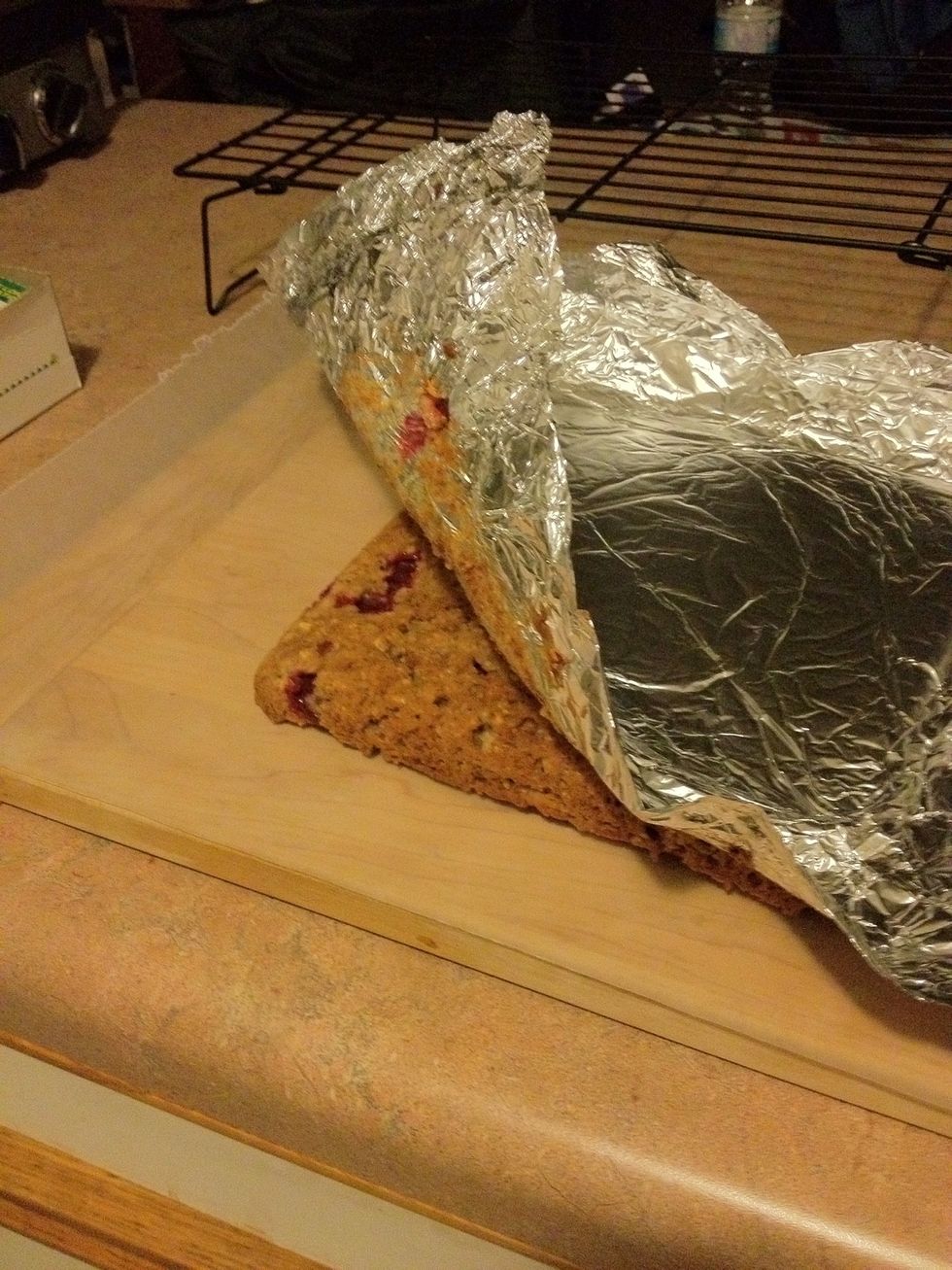 Using the foil as an aid, remove granola from the pan and turn onto a cutting board. Peel away the foil to expose the granola bar goodness.
Cut into individual bars - 8 is a good number.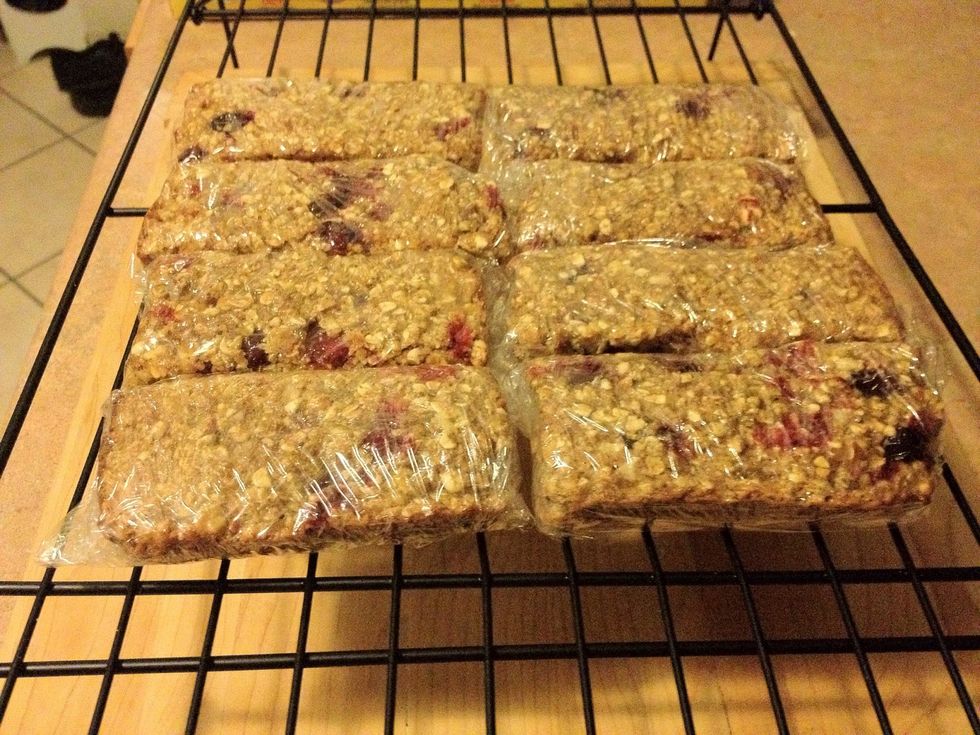 Wrap for freshness and start eating breakfast again!
1.0c Cereal (Shredded Wheat, Kashi)
1.0c Oats
1/2tsp Cinnamon
1/2tsp Salt
2.0 Eggs
1/4c Honey
1/4c Peanut butter
2.0tsp Vanilla
1/2c Cranberries (optional)
1/4c Chopped nuts (optional)