Preheat the oven to 325degrees (F) and line a baking sheet with parchment paper.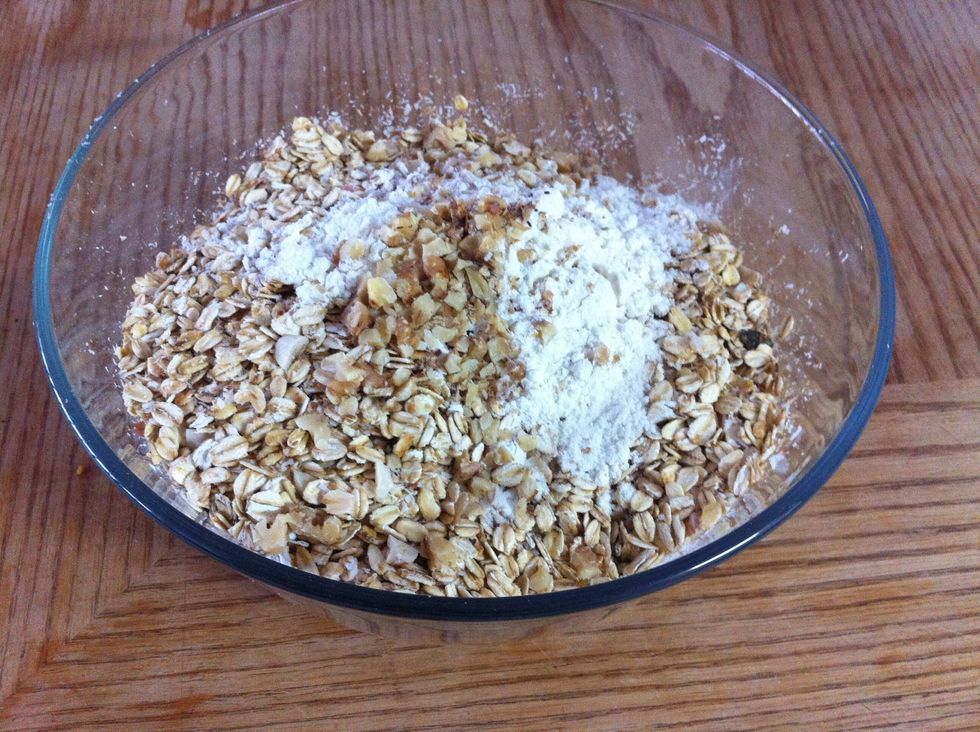 Combine all the dry ingredients in a bowl.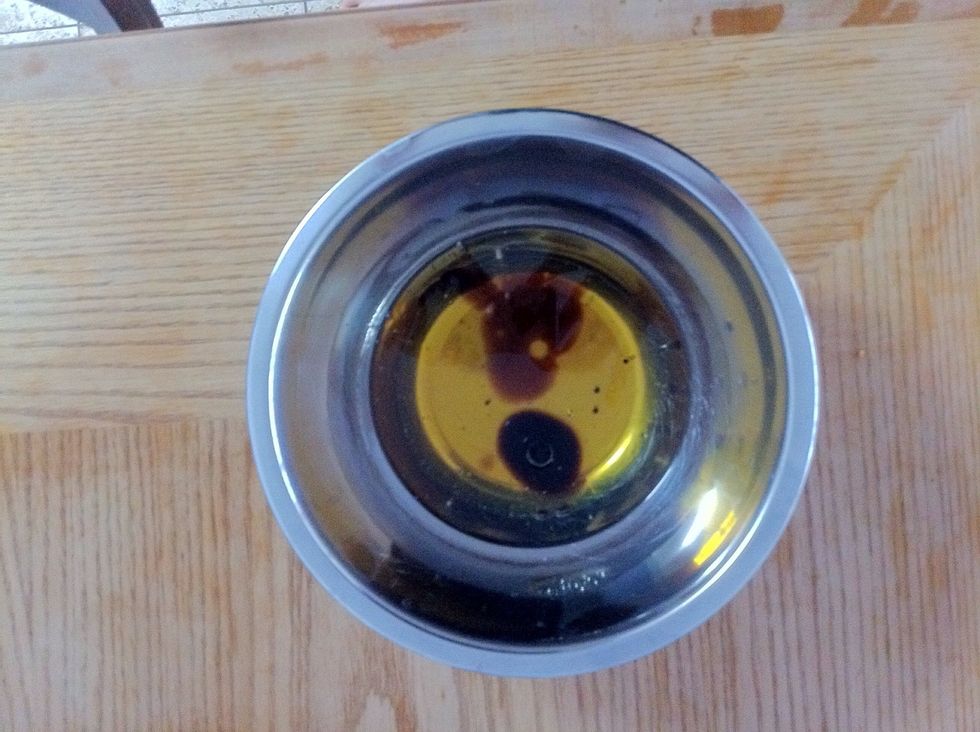 In second bowl put the honey , oil and vanilla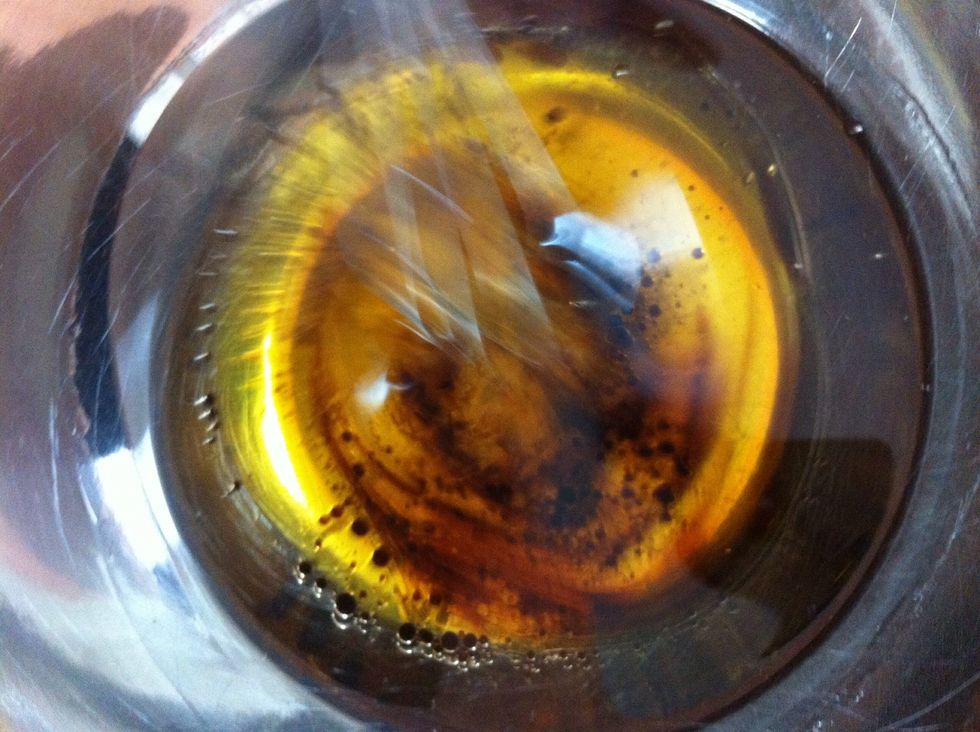 Whisk!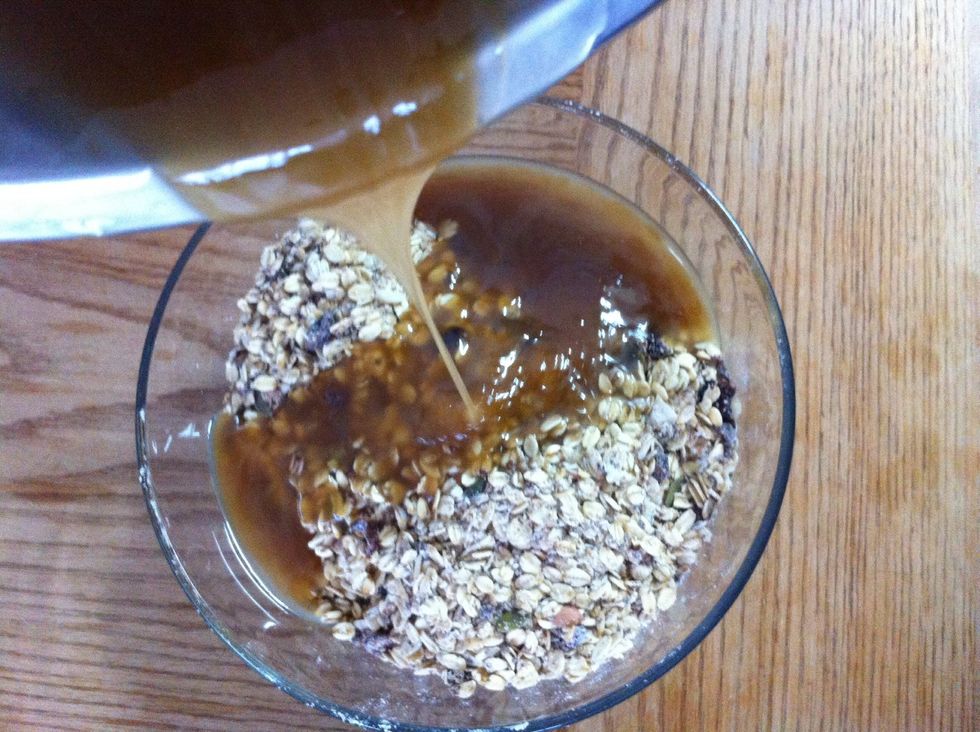 Combine the two mixtures together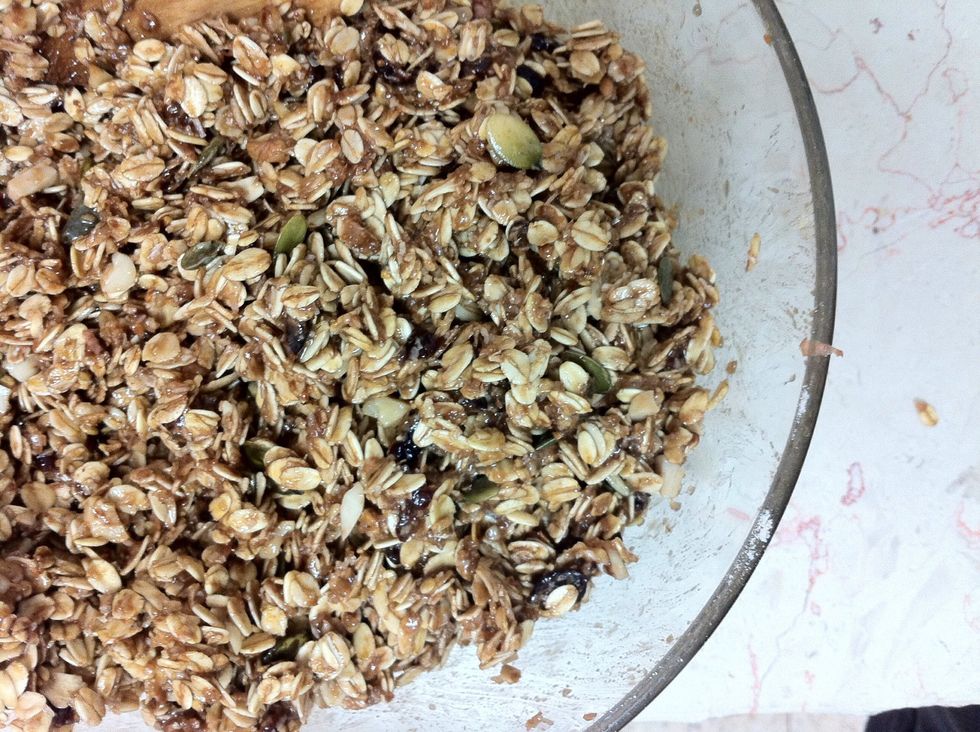 Beautiful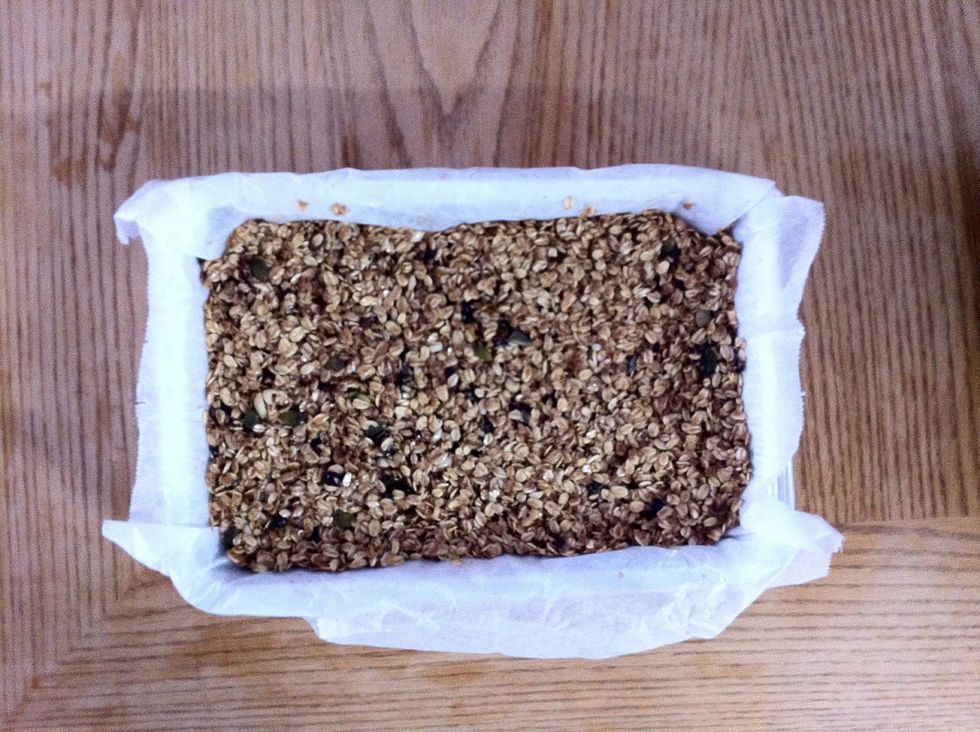 Pour it to the baking sheet
Into the oven for 45minutes. Afterwards set aside in the baking sheet to cool down.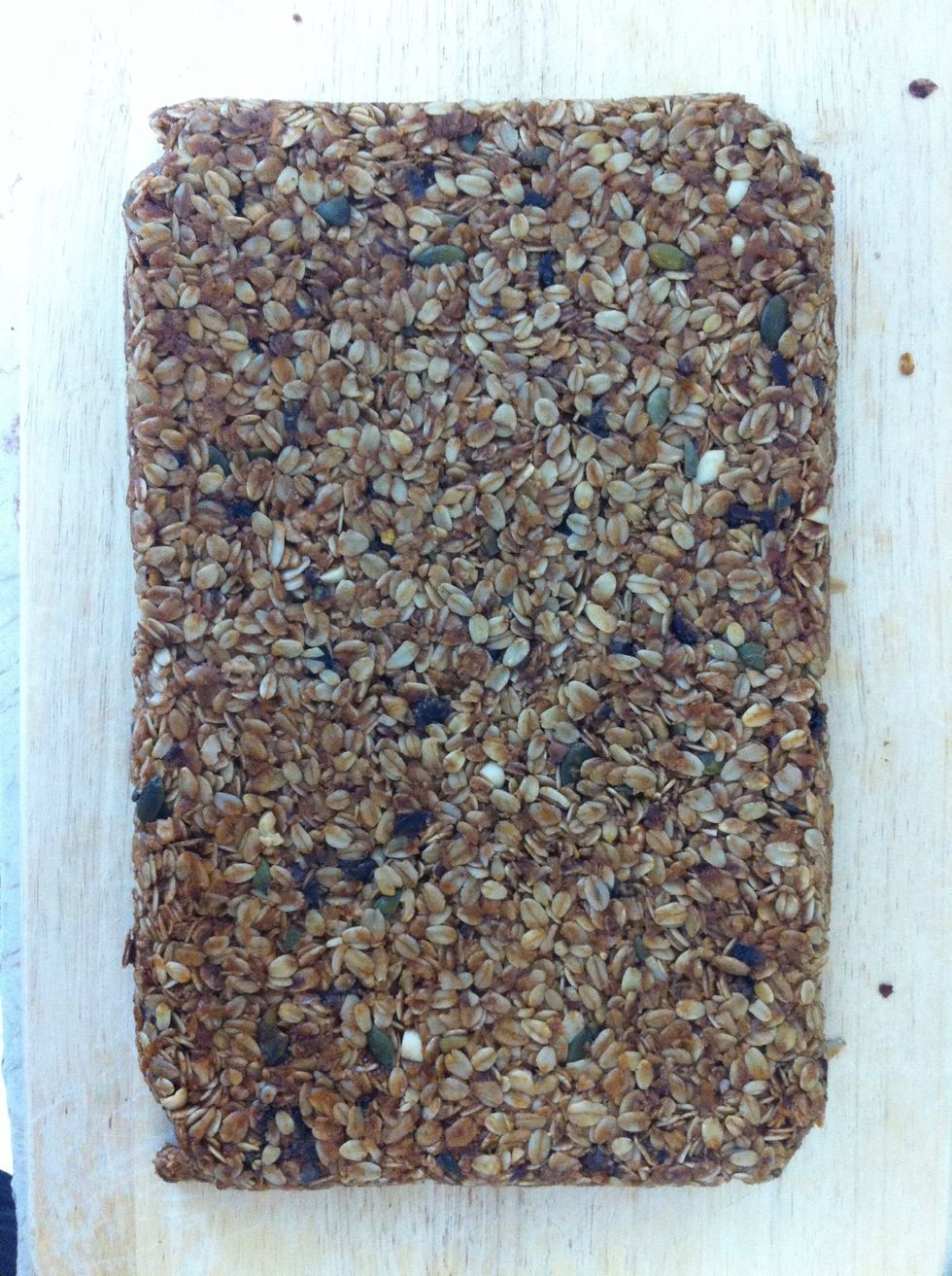 Put it out of the baking sheet once cooled and let it sit for 5 minutes before cutting to the size you desire.
Done! Try not to grab them all at the first hour because the smell is going to make you CRAZY! Hope ull enjoy it!
P.S i didnt have chocolate chips so i chopped some chocolate and added cranberries and nuts. Try to add what you like to the mixture , make it your own :)
4.0c Rolled oats
1/4c Whole wheat flour
1/2c Shredded coconut
1/3c Brown sugar
1.0c Chocolate chips
1.0pch Salt
1/2c Canola oil
1/2c Honey
1.0tsp Vanilla extract