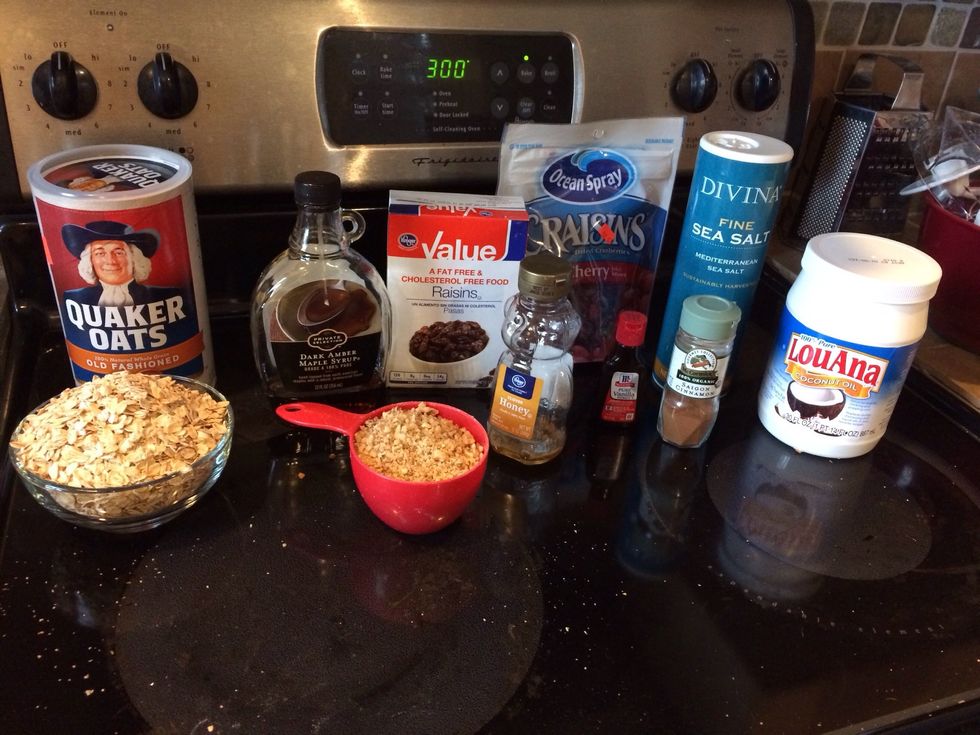 Ingredients and a preheated oven! Let's cook.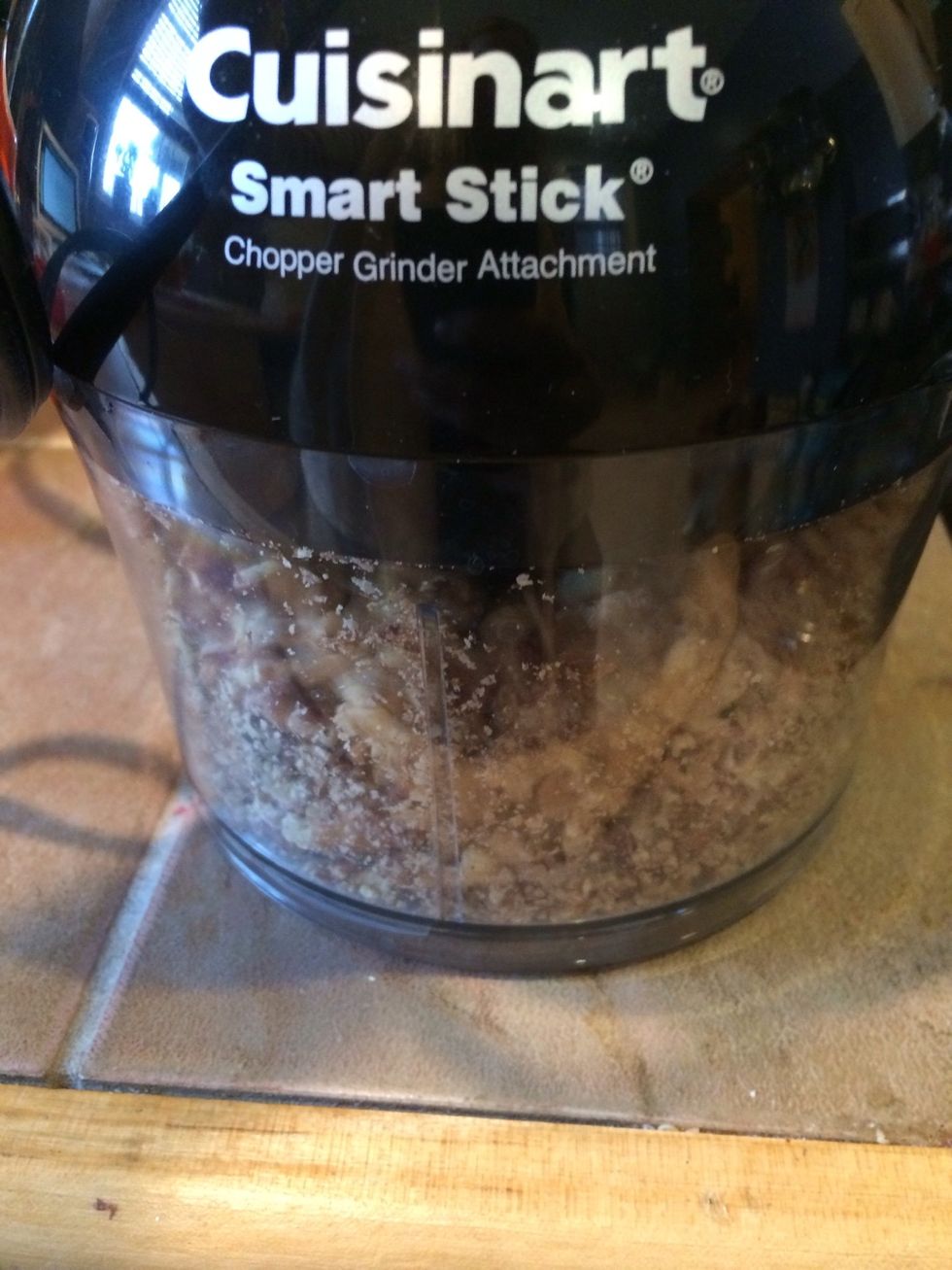 Chop the nuts, I chop them to the size of the oats so everything is uniform, some larger pieces that remain give the granola a good crunch.
Coconut oil can be tricky to measure, I scoop an estimated amount into a mug then warm the mug just a bit. Coconut oil has a melting point of 75°. Next, I pour it into measuring spoons.
Combine all ingredients in a mixing bowl, with your hands mix well.
Mix until all the chunks of coconut oil are gone. If another oil is used just mix thoroughly. I drizzle a bit of canola oil if the mixture isn't coming together.
Evenly distribute on a baking pan.
Place in the over, middle rack, set timer to 8 minutes. Stir at 8 minutes. Then back in the over, 8 more minutes. I usually taste some at the second stirring point. It's not done but still good.
After four round of 8 minutes then stir (32 minutes in the oven total) taste a bit of the granola, careful it's been in the oven! It should be a bit crunchy but not too hard. I take mine out here.
You can do another round of ~8 minutes if you'd like.
2.0c Raw, old fashioned oats, rolled oats
1.0c (1/2c to 1c) raw nuts, chopped
1/2c Dried fruit, cherries/raisins/cranberries
2.0Tbsp Maple syrup
1.0Tbsp Raw honey
2.0Tbsp Coconut oil (or other healthy oil)
1/4tsp Vanilla extract
1.0pch Salt
1/4tsp (A dash) of cinnamon
Baking sheet