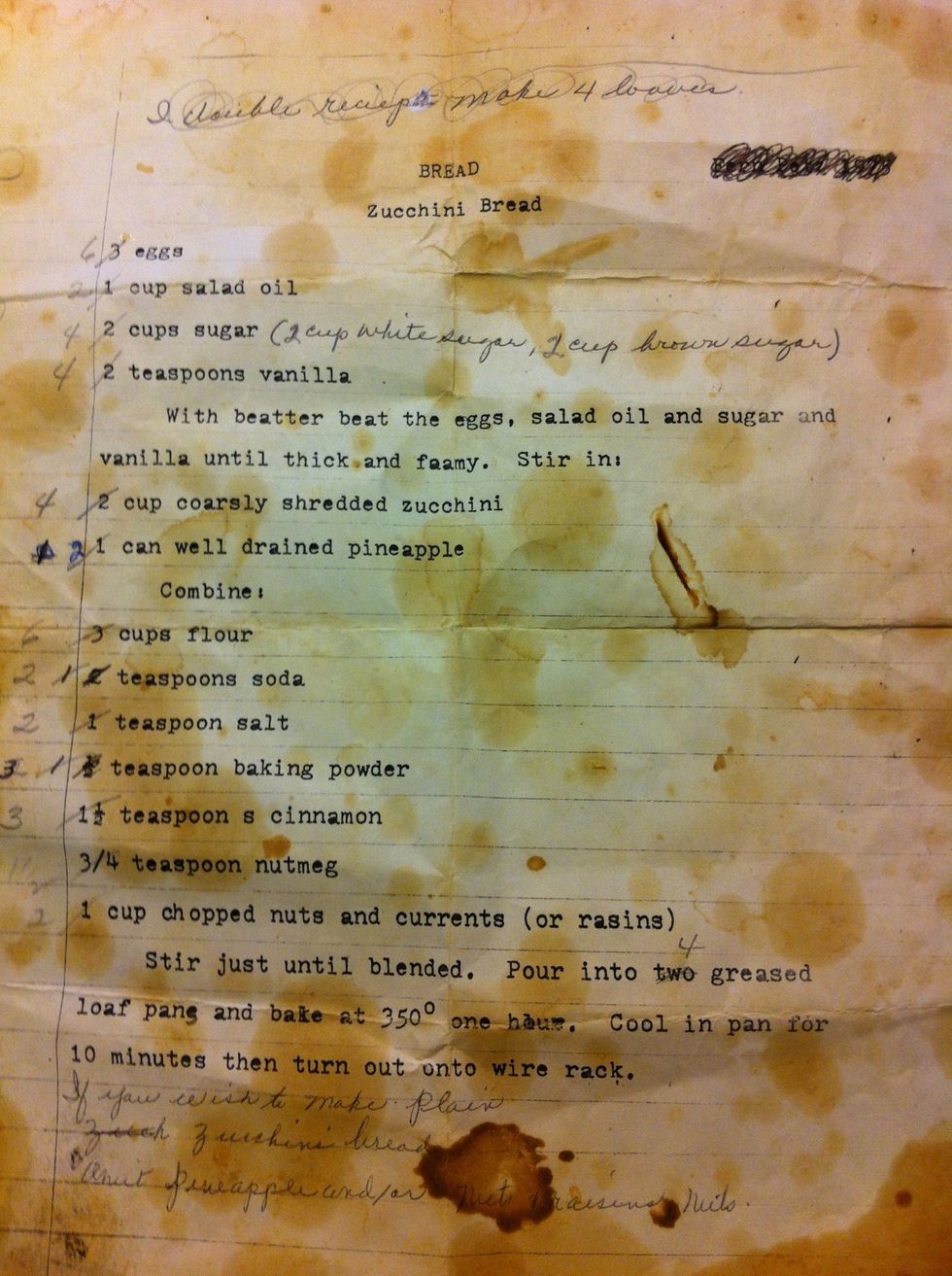 Start with super-messy recipe with grandma's notes all over it.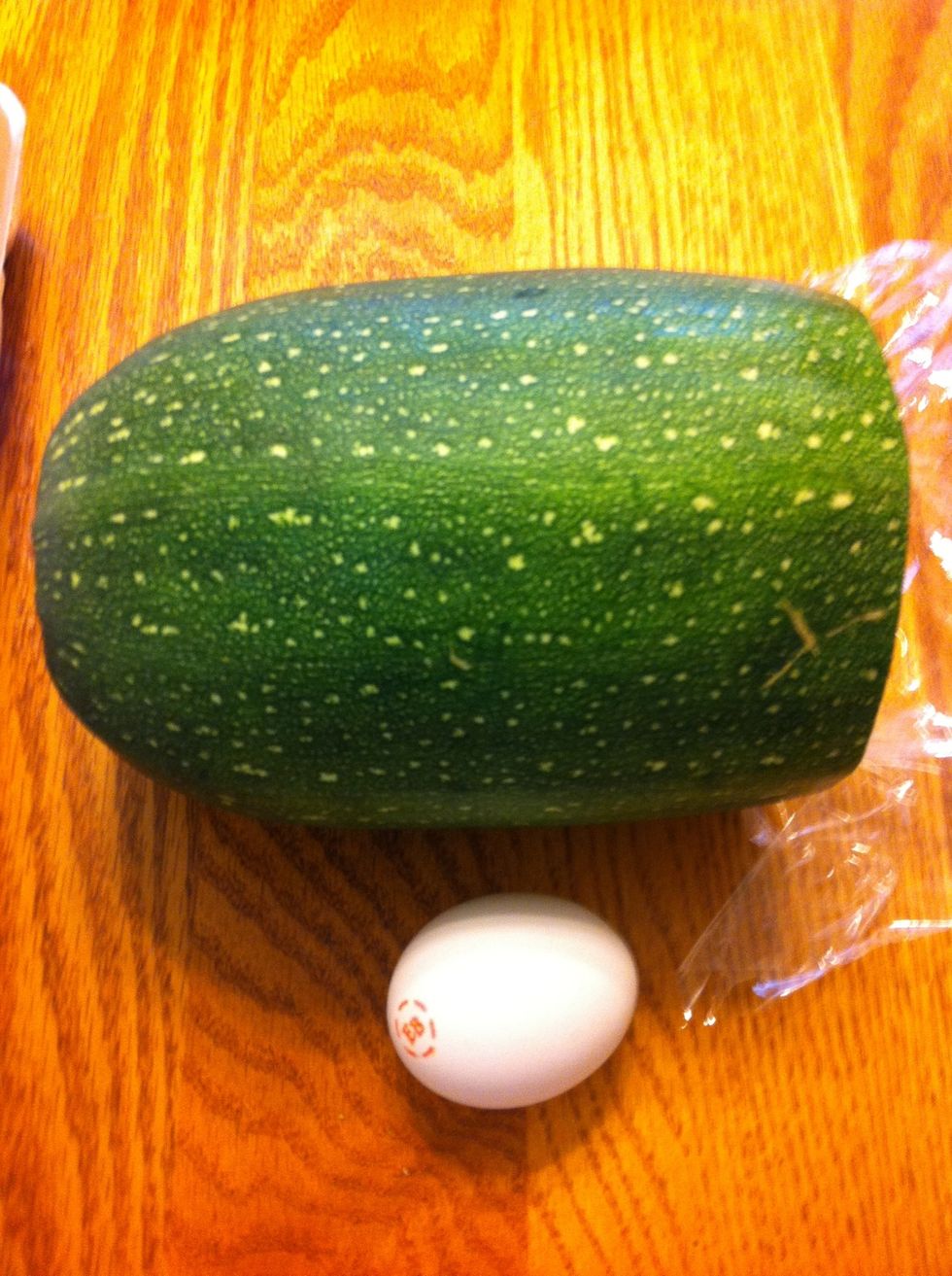 Add mutant zucchini from friend's garden. (this is only half).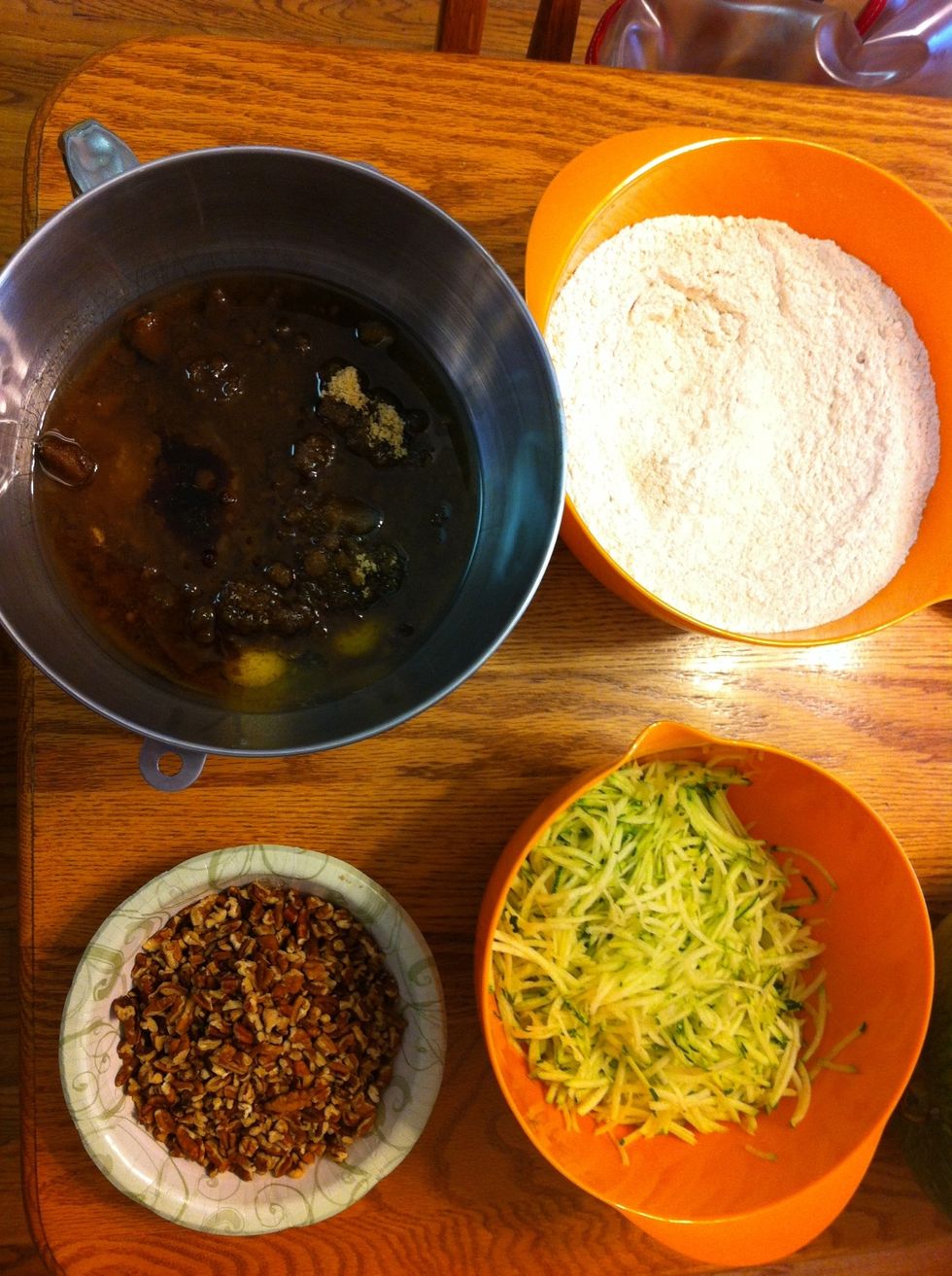 Measure ingredients out, get ready to mix! (notice now-shredded mutant zucchini)
Divide batter evenly between 4 prepared loaf pans & bake for 1 hour at 350 degrees.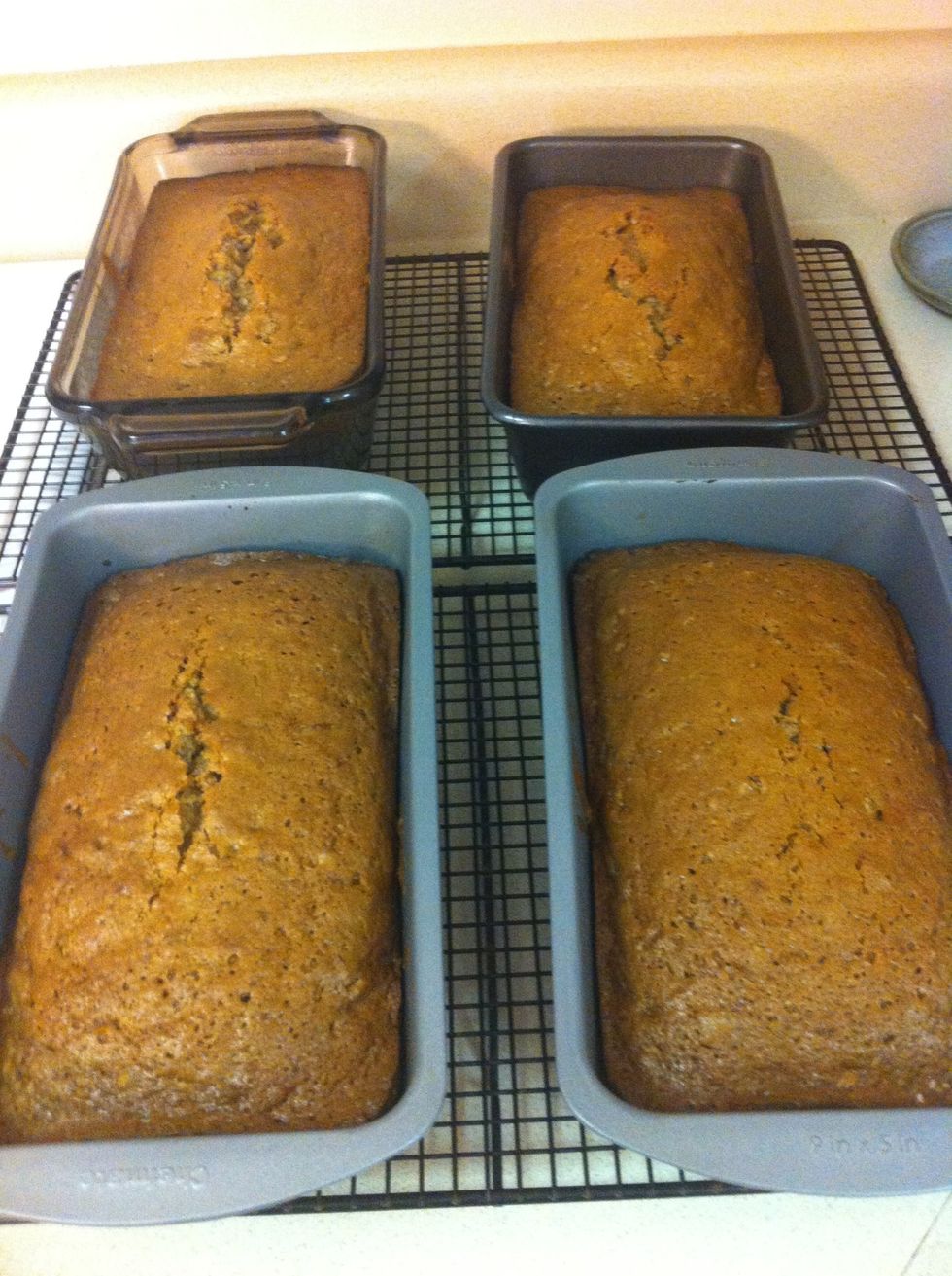 Let cool in pans for 10 mins, then remove from pans & let cool to room temperature.
Make a coffee & enjoy!
6.0 Eggs
2.0c Vegetable oil
2.0c Granulated sugar
2.0c Brown sugar
4.0tsp Vanilla extract
4.0c Shredded zucchini
6.0c Flour
2.0tsp Baking soda
2.0tsp Salt
3.0tsp Baking powder
3.0tsp Cinnamon
1/2tsp Nutmeg
2.0c Chopped nuts