Make Grandma's Homemade Peanut Butter Cookies
1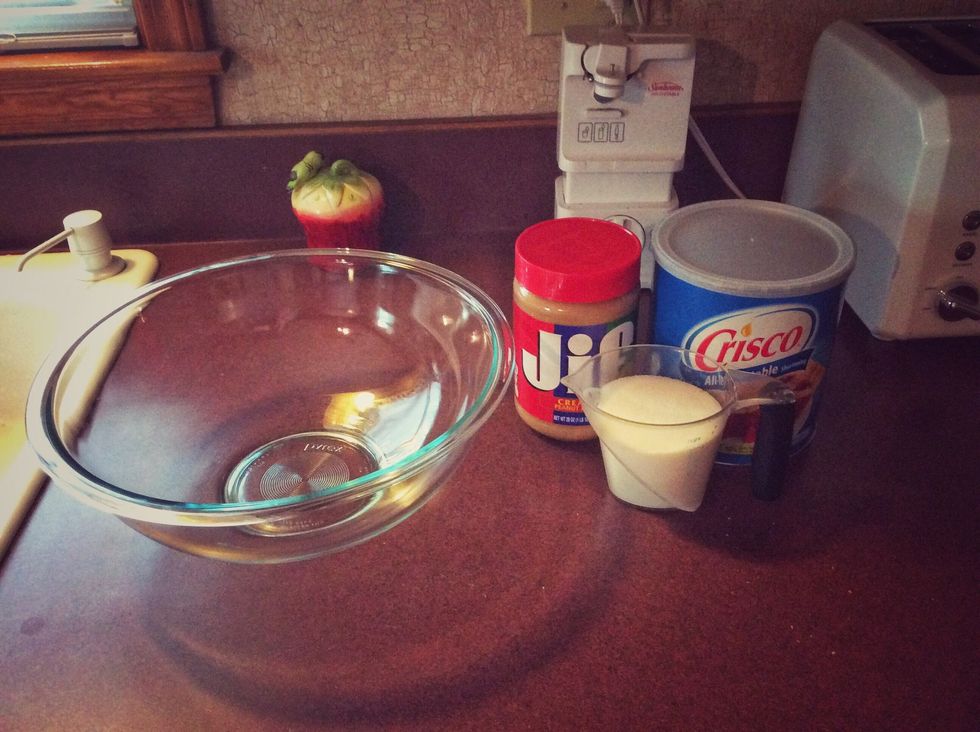 To start, you will need a large bowl, 1 cup of peanut butter, 1 cup of sugar, and 1 cup of shortening (I recommend Crisco, but you can use any type you would like).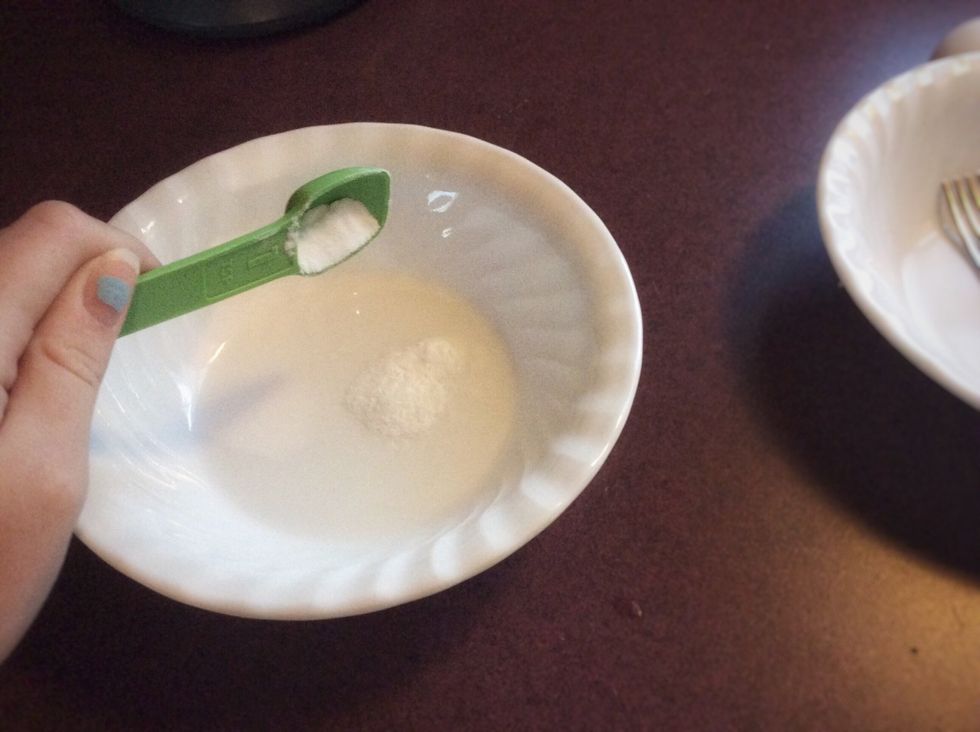 Now you need to get a small bowl and add a little water. Add 1 TSP of baking soda and mix it up. Do not add this to the large bowl yet. You should also at this time pre-heat your oven to 325.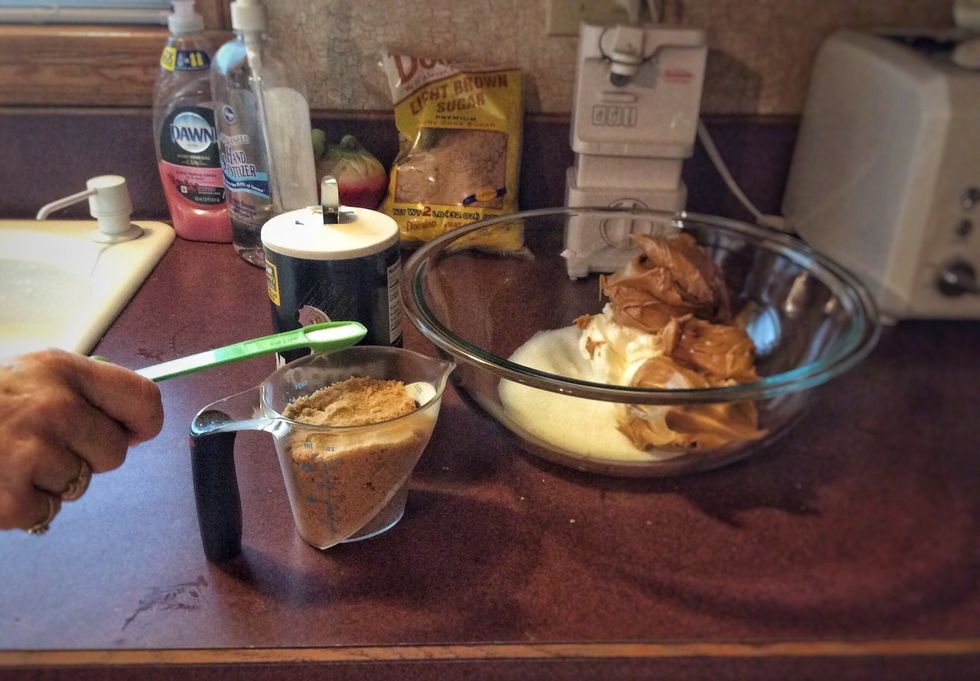 Now, you will add 1 cup of brown sugar and 1/2 TSP of salt to the large bowl.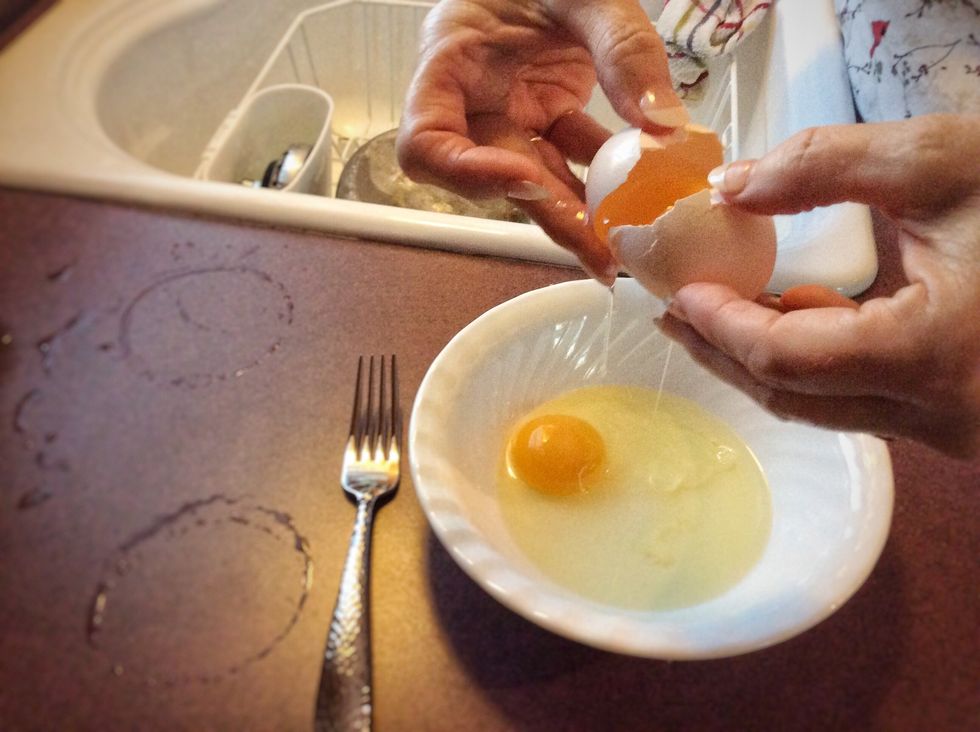 Once again, you should get another small bowl. This time, you need to crack 2 eggs (the whole egg, not just the whites), and beat them with a fork until they are completely mixed.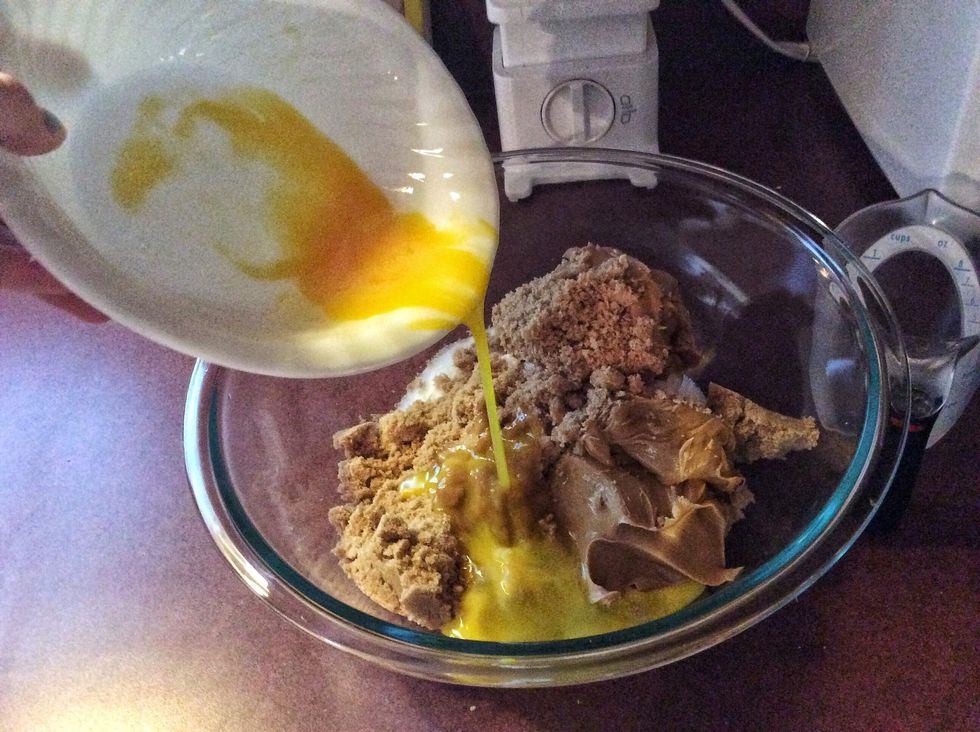 Now, you should add the eggs to the mixture.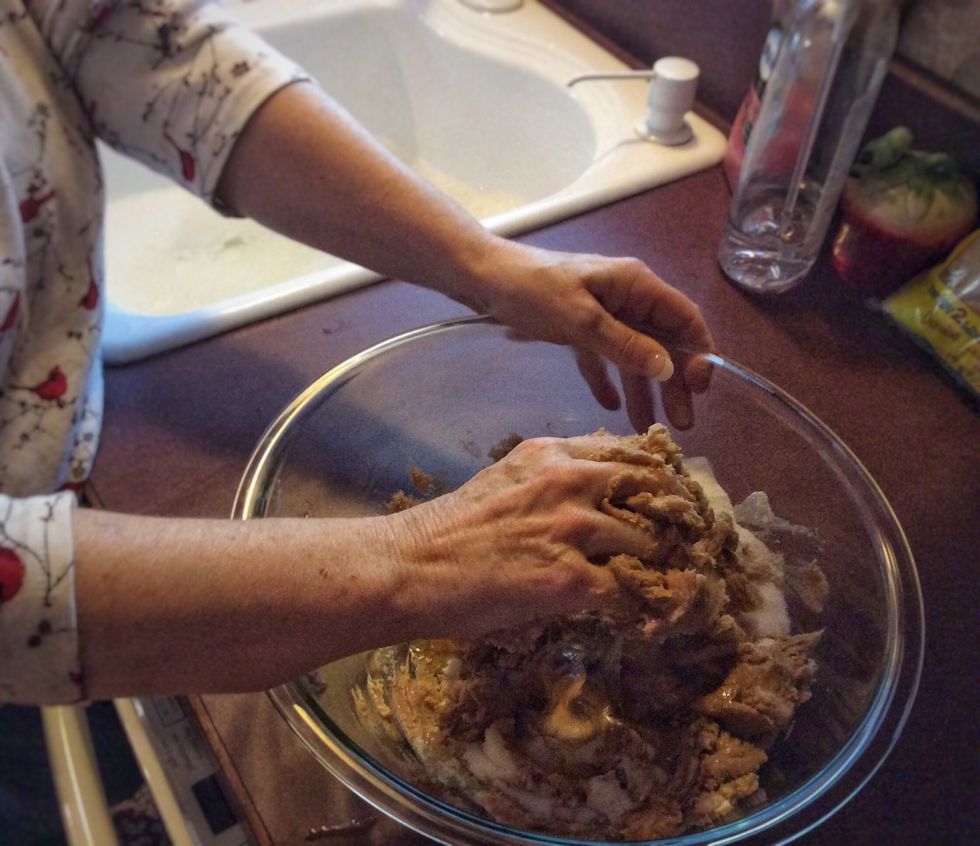 This is where it gets messy- roll your sleeves up and mix with your hands.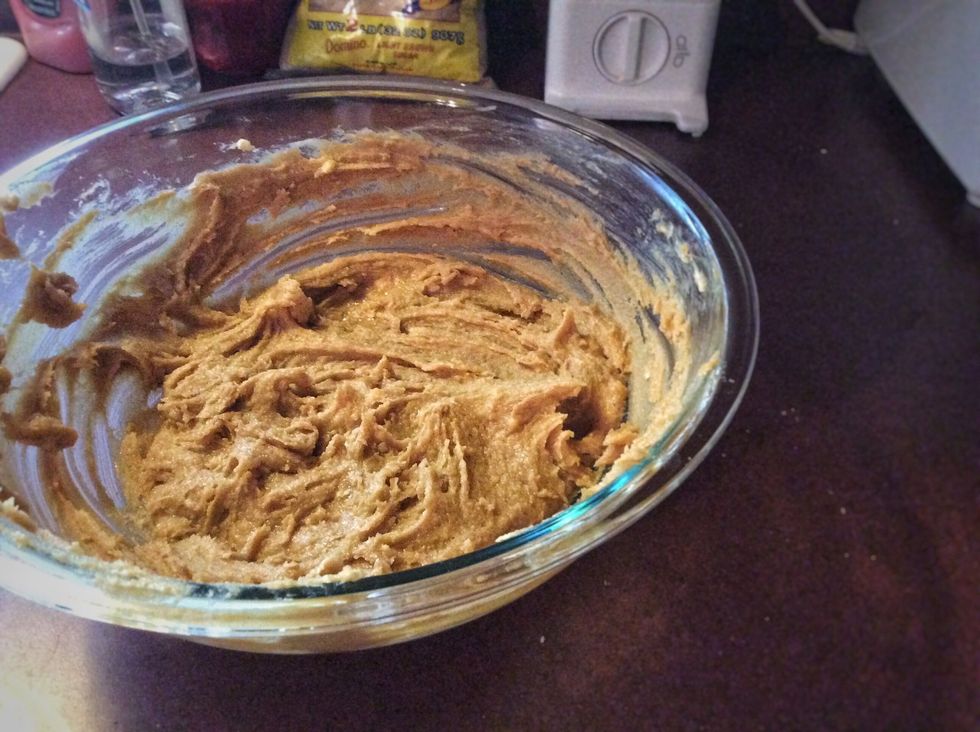 You should stop mixing when your mixture looks like this.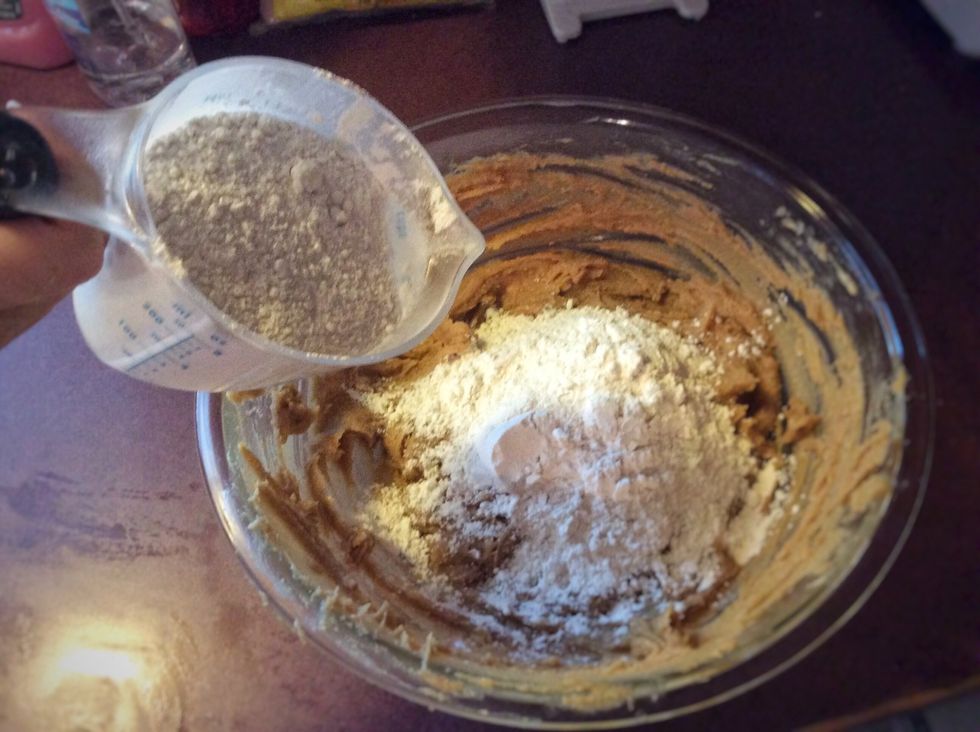 Now, add 2 cups of flour (you might need to add a little more because you need to be able to roll the mixture into small circles). This is also the time to add the baking soda you mixed earlier.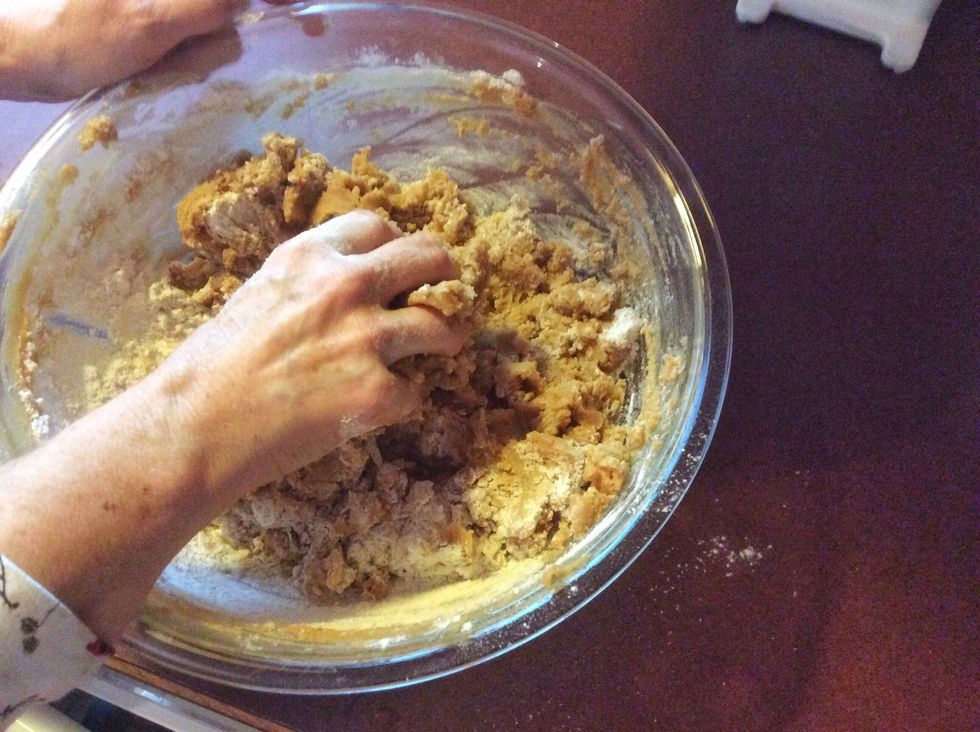 Once again, mix with your hands. You should mix until you see no more flour and when your able to make small circles out of the mixture.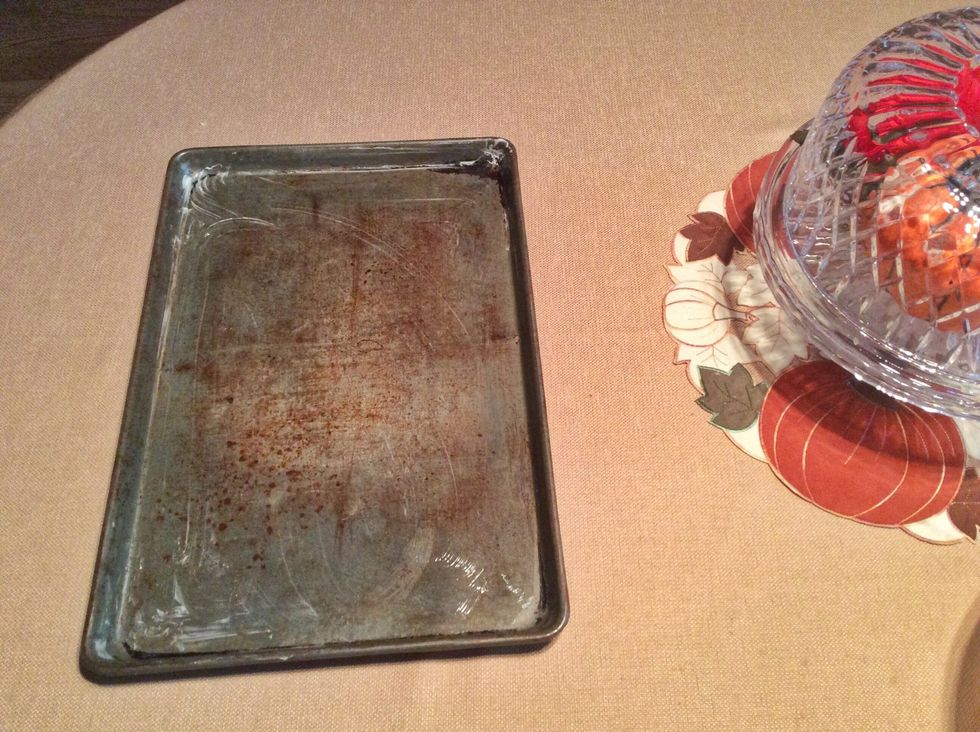 You will need to do this step more than once, but now grease a cookie sheet.
Next, grab the bowl you have the ingredients in and roll them into balls. They should be all about the size of the balls in the picture above.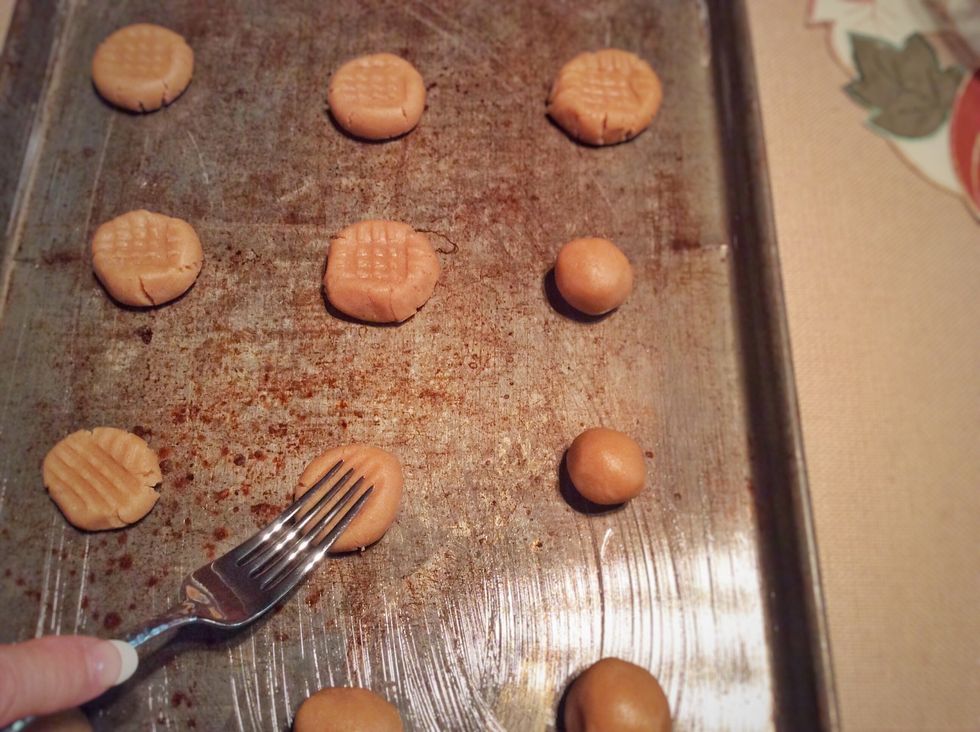 Now, grab a fork and press a fork on the cookies 2 different ways. This flattens the cookies and gives them a nice design.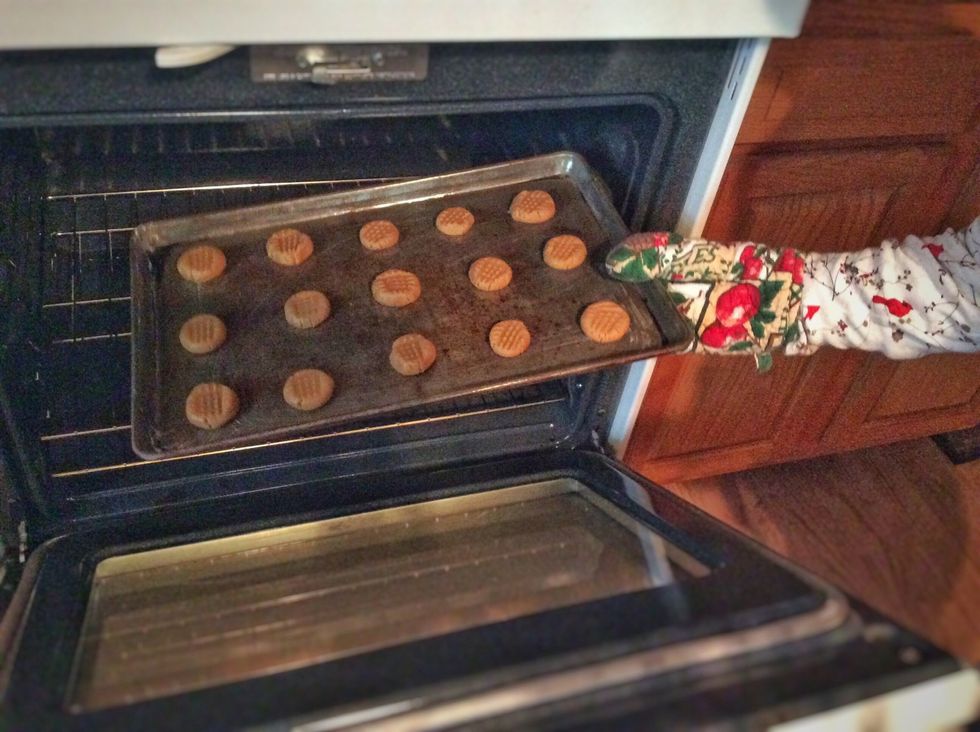 Once your oven is pre-heated and you have finished pressing the fork on your cookies, you should put them in the oven for 10 minutes.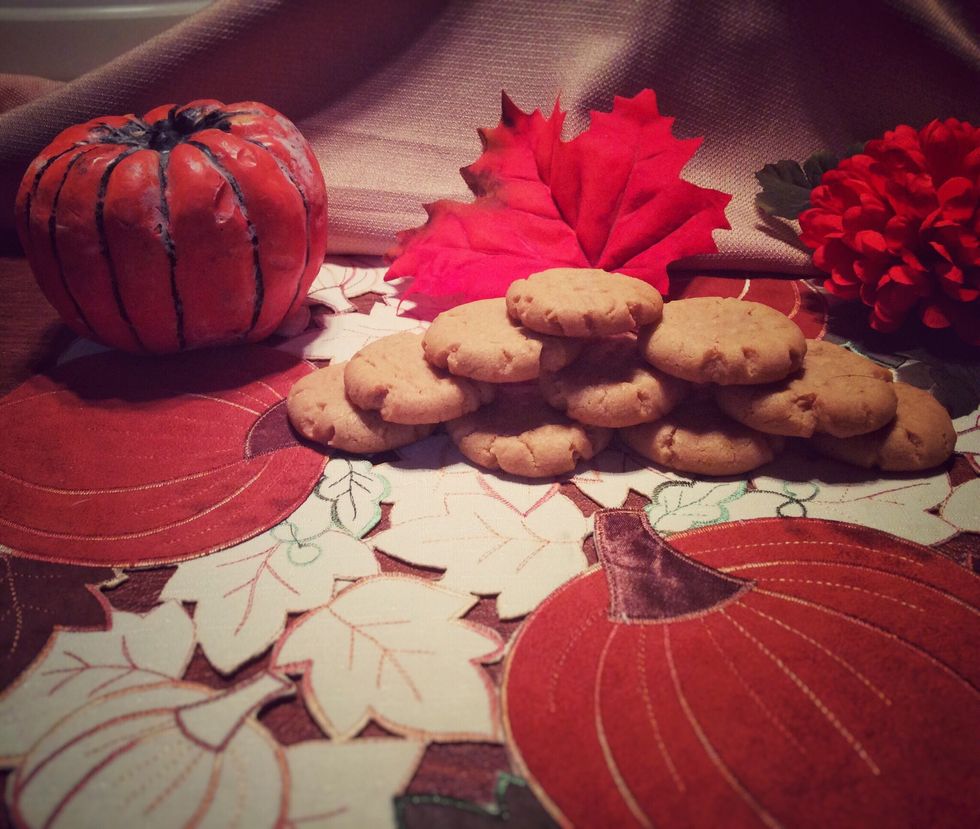 Now, if you have successfully followed these steps, you will have made my grandma's homemade peanut butter cookies. Thanks for viewing my guide!
1.0c Peanut Butter
1.0c Crisco
1.0c Sugar
1.0c Brown Sugar
1/2tsp Salt
1.0tsp Baking Soda
2.0 Eggs
2.0c Flour