Our family's matzah brie is a crispy breakfast treat for Passover or lazy Sunday! Made with unleavened bread (matzah), it's like French toast but crunchier!
337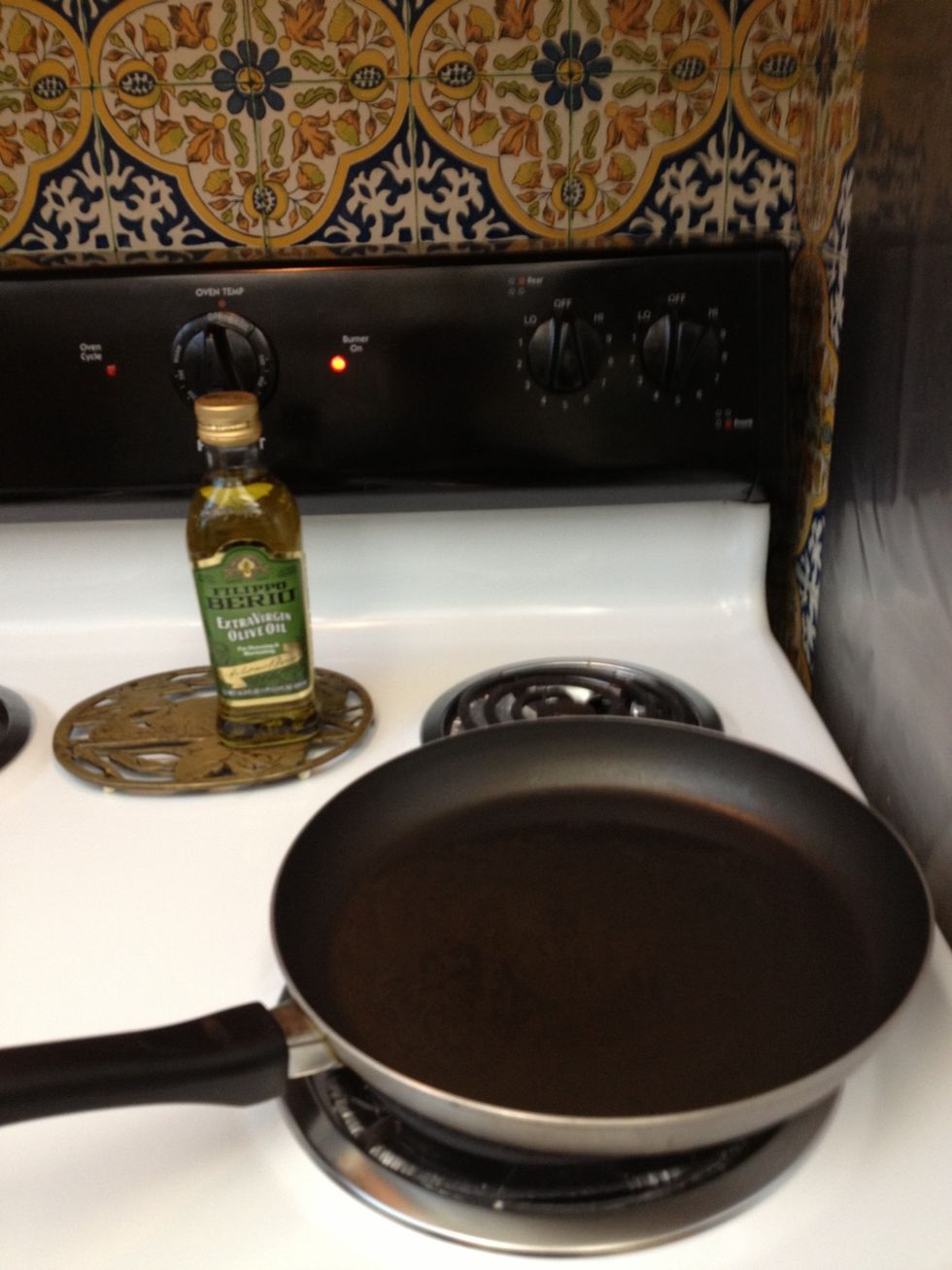 Heat pan with olive oil on medium heat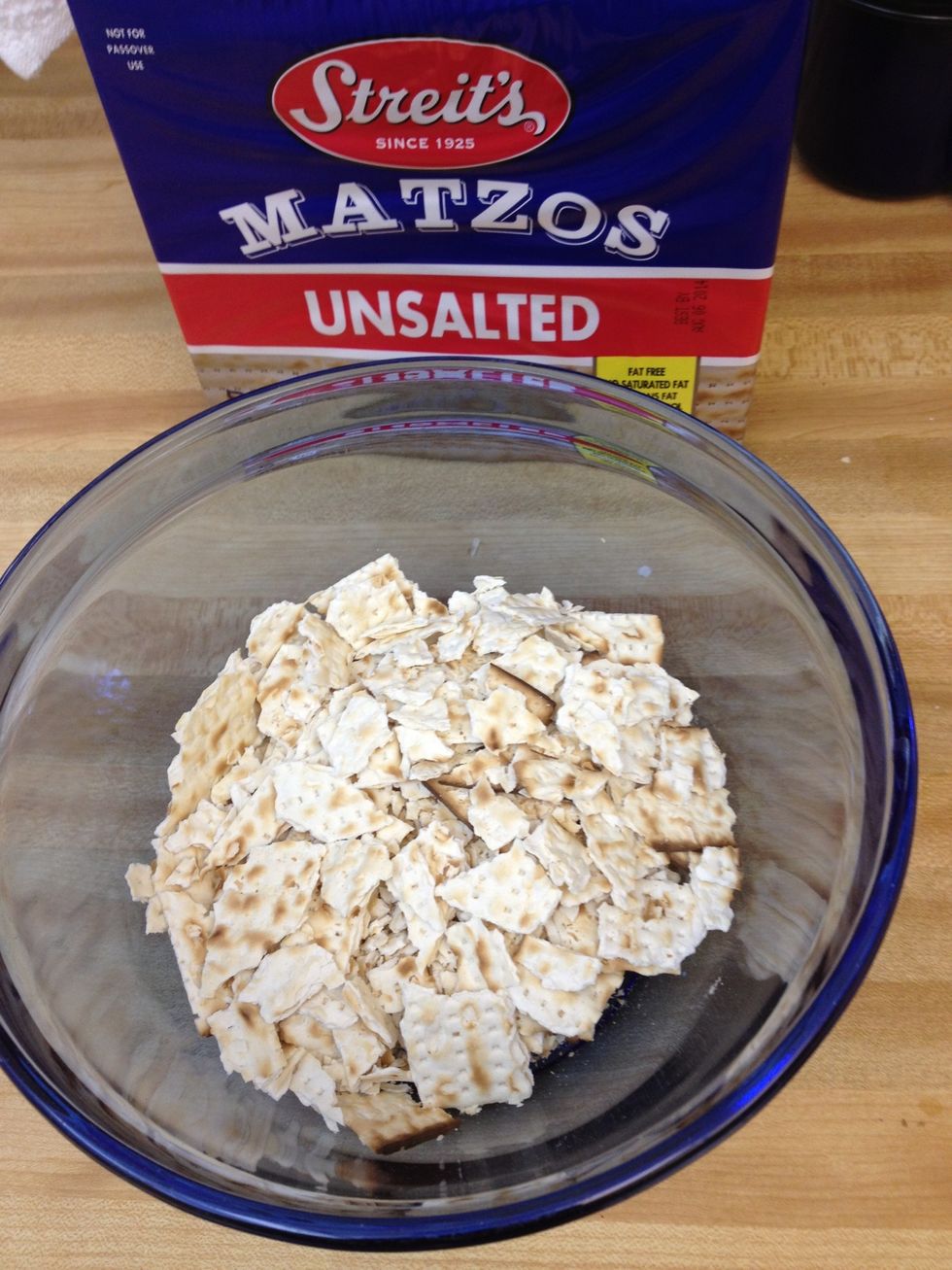 Break matzah into small pieces and put into medium size bowl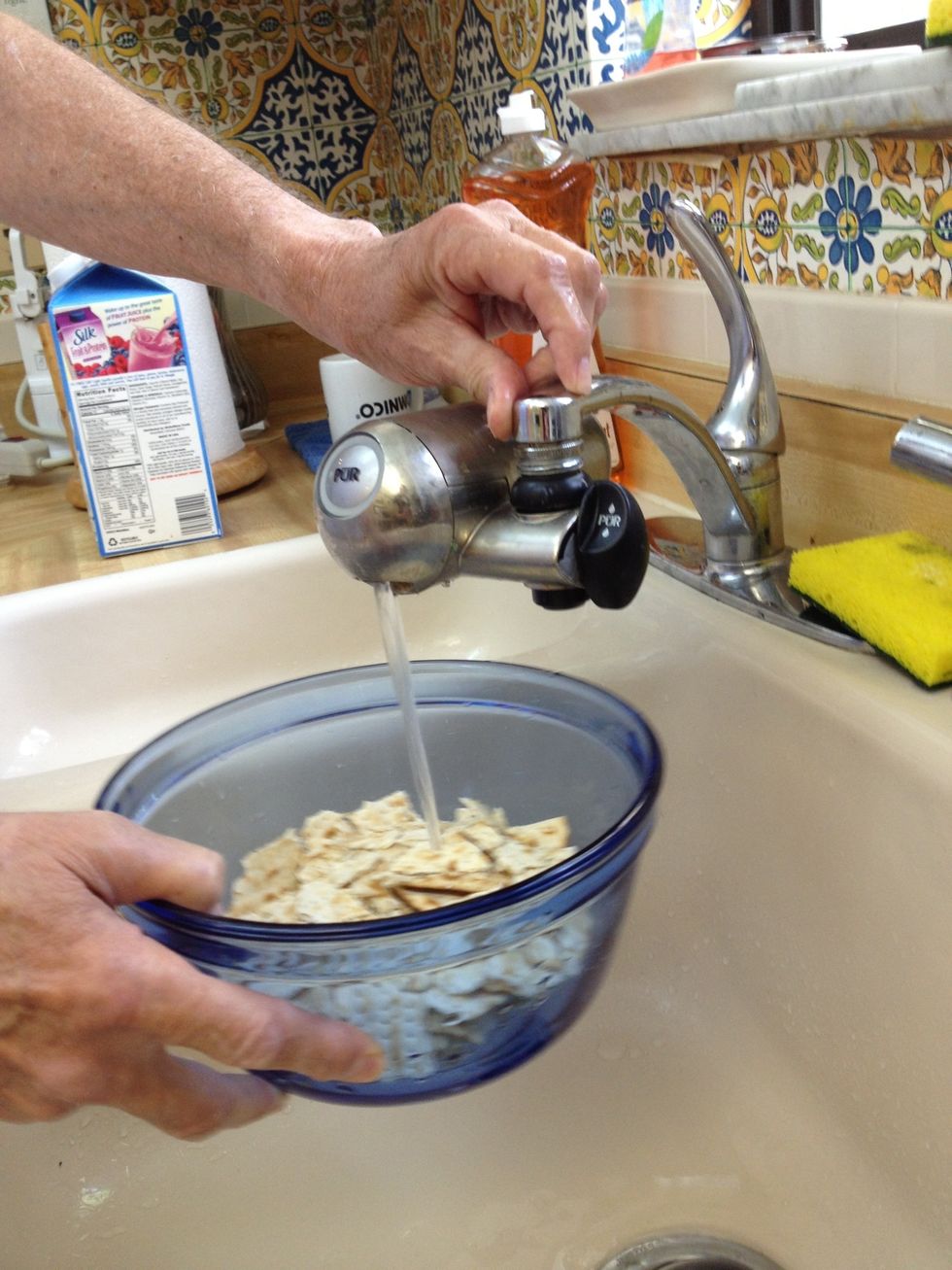 Add about a cup of water to the matzah to dampen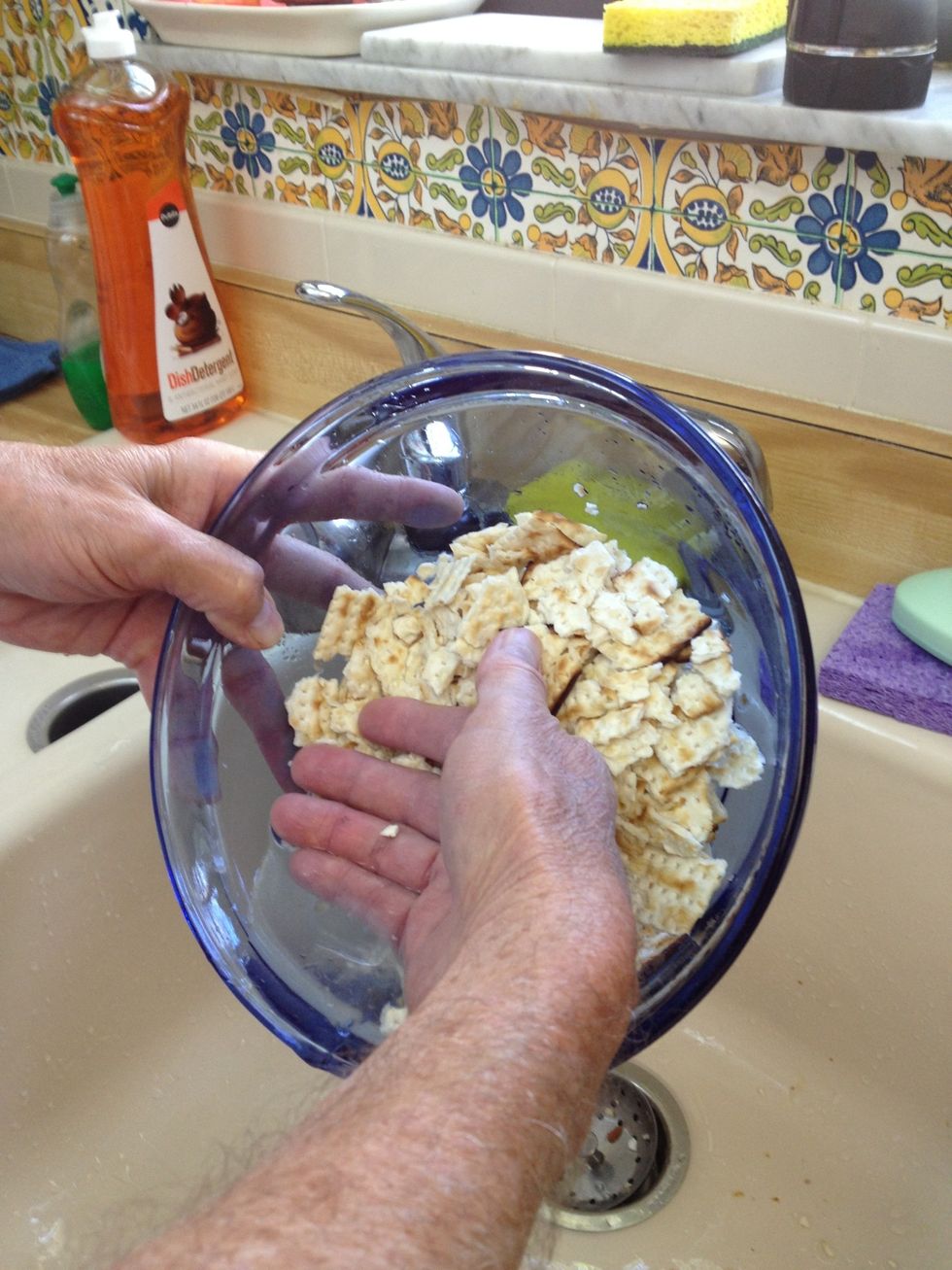 Drain water out of matzah and bowl. So you've just dampened the matzah not soaked it.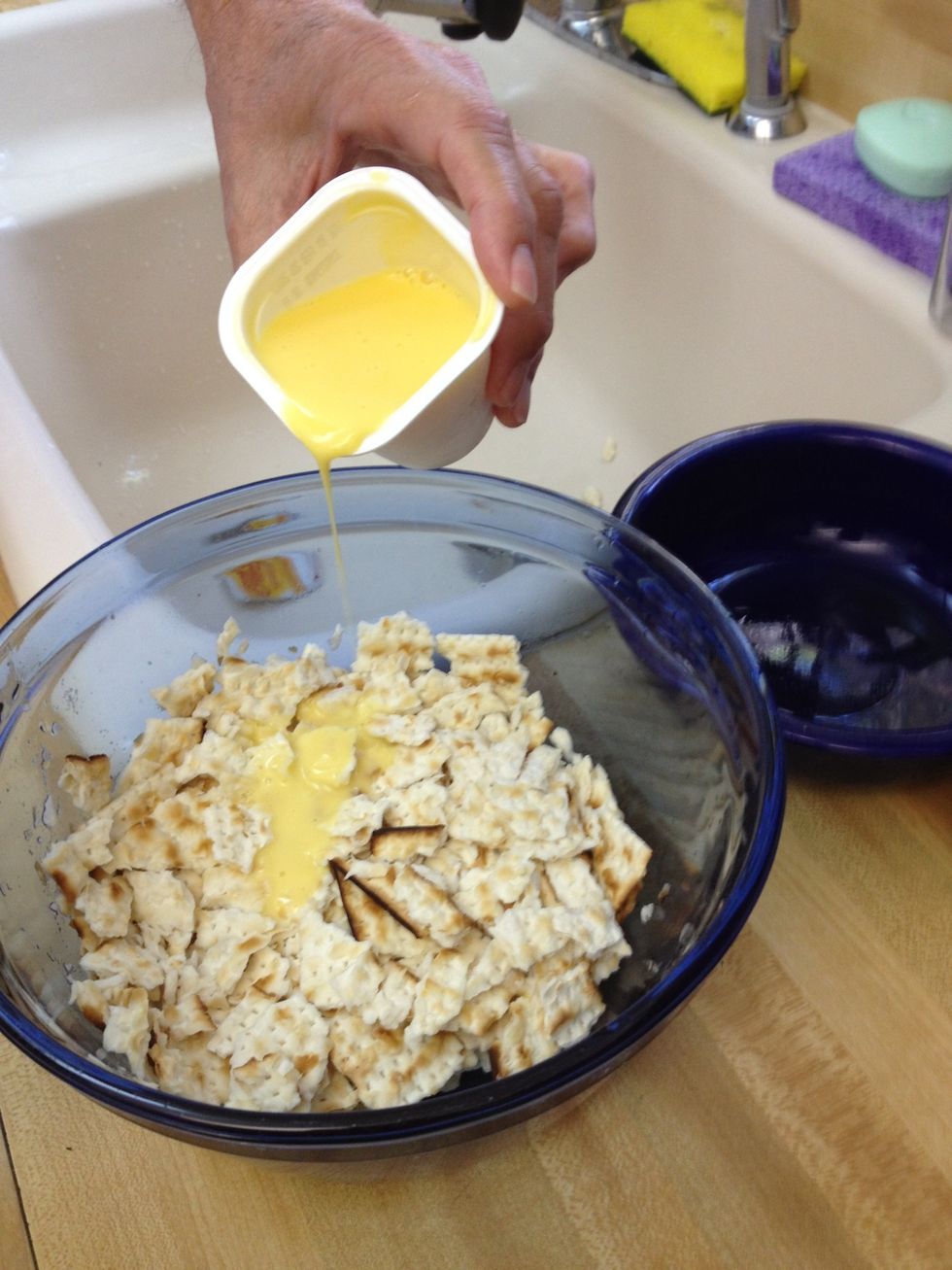 Add your 2 eggs or egg substitute.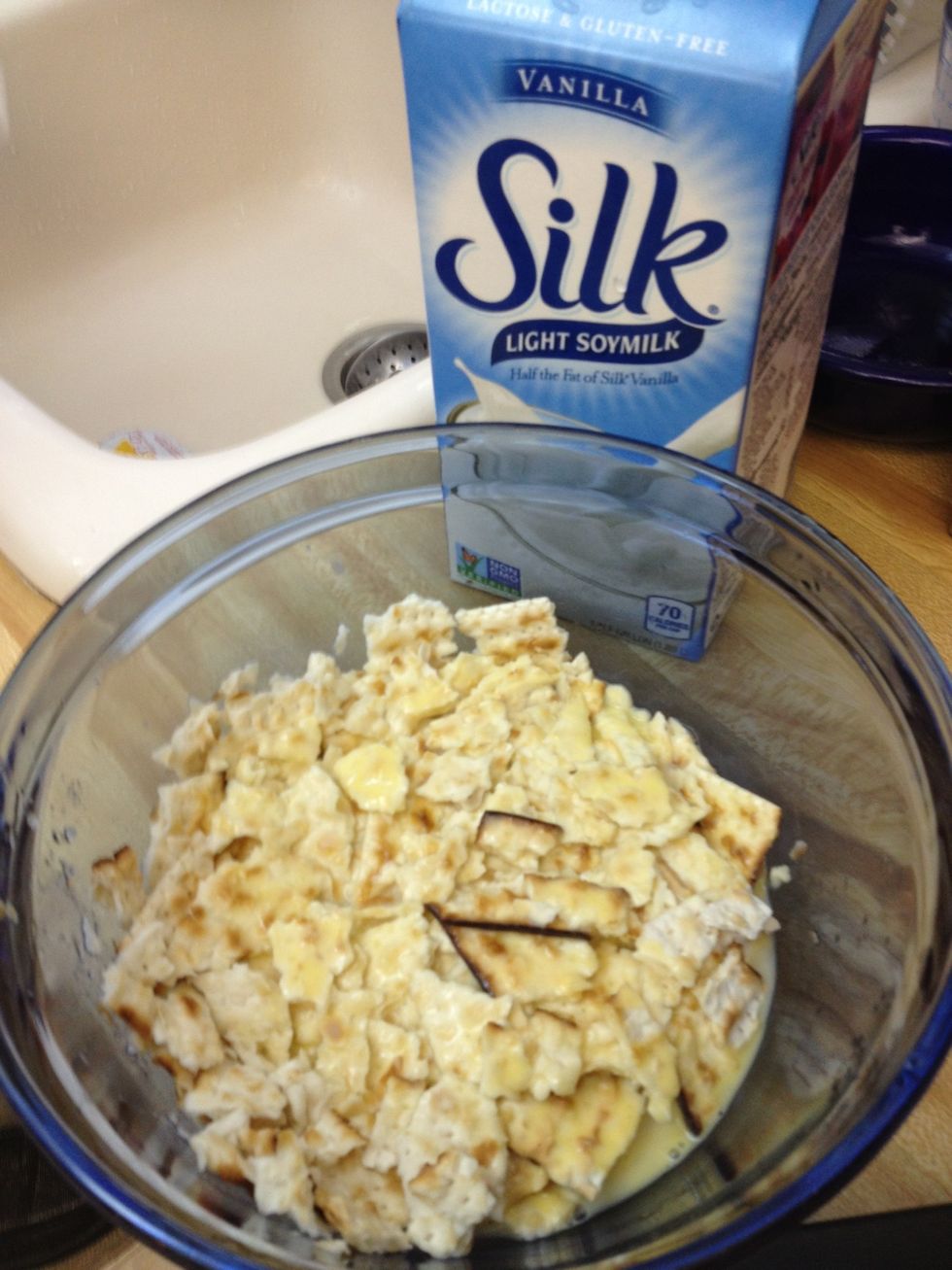 Add your milk. We like soy. If you have flaxseed, add it now for crispness and nutrition.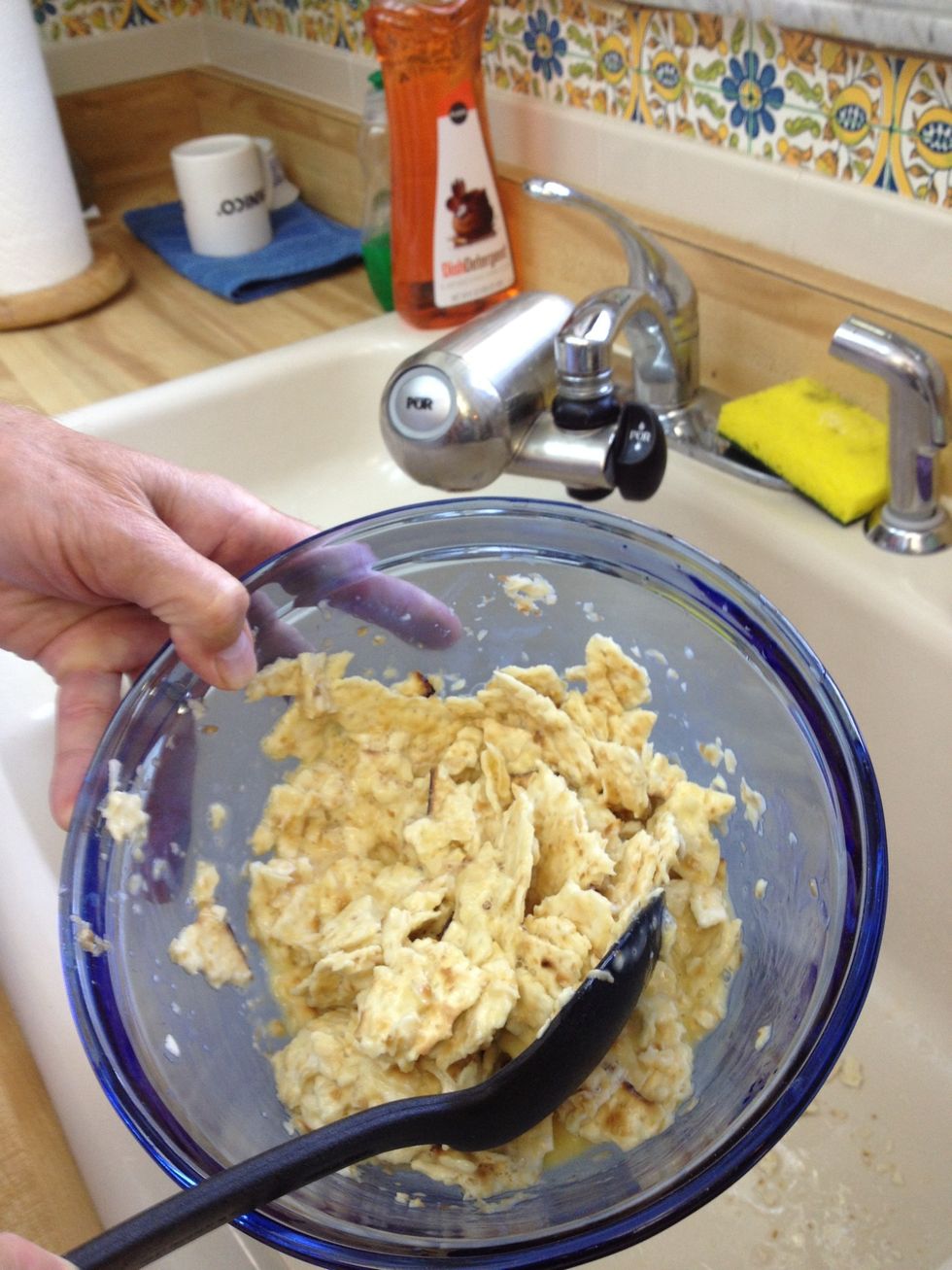 Mix in egg, milk, and matzah until the matzah is covered.
Let patties sizzle on each side until brown and crispy.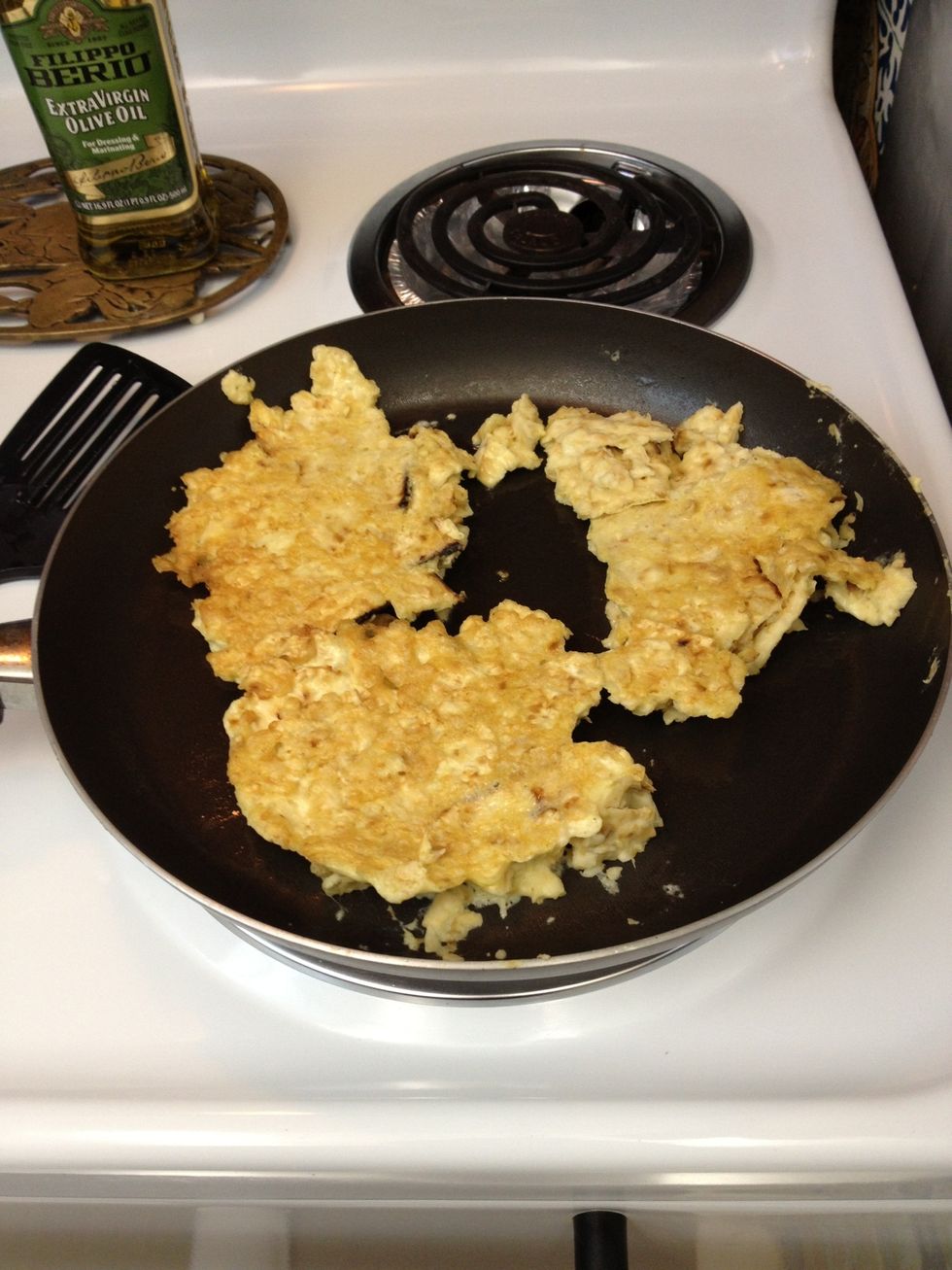 Sizzle, sizzle! Brown and crispy! Finish to desired level of crispness. Mom likes it crispy all the way through. Dad likes it soft on the inside and a little crisp on the outside.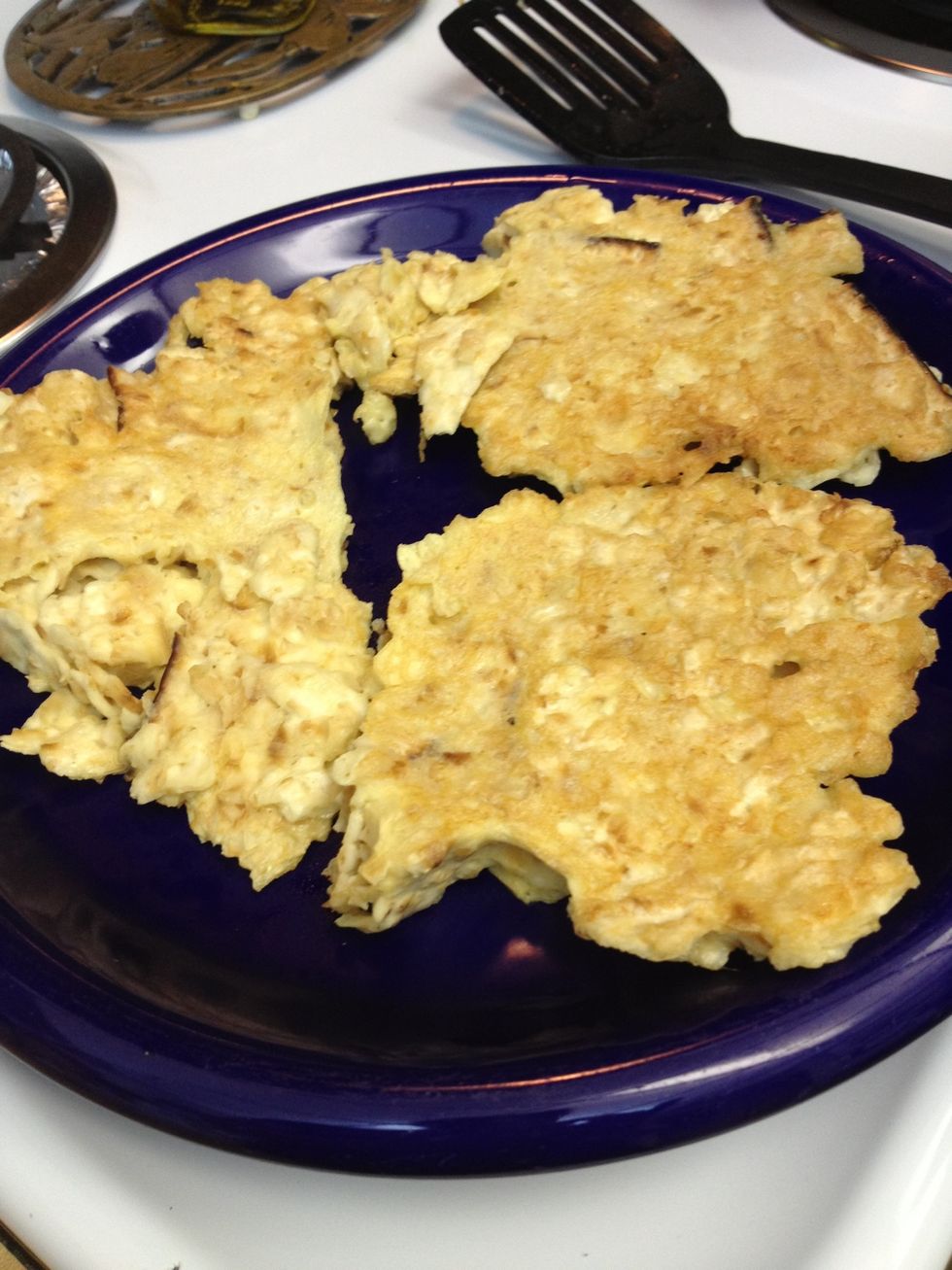 Salt to taste! Other optional toppings include: butter, Parmesan cheese, maple syrup, or Mom's crazy classic: pizza style with pizza sauce and melted cheese!
2.0 Eggs
4.0 Matzah crackers
1/4c Ground Flaxseed (optional for nutrition)
1.0Tbsp Olive oil
1/3c Milk (optional or add another egg)