Make Gram's Filled Cookies for Christmas
14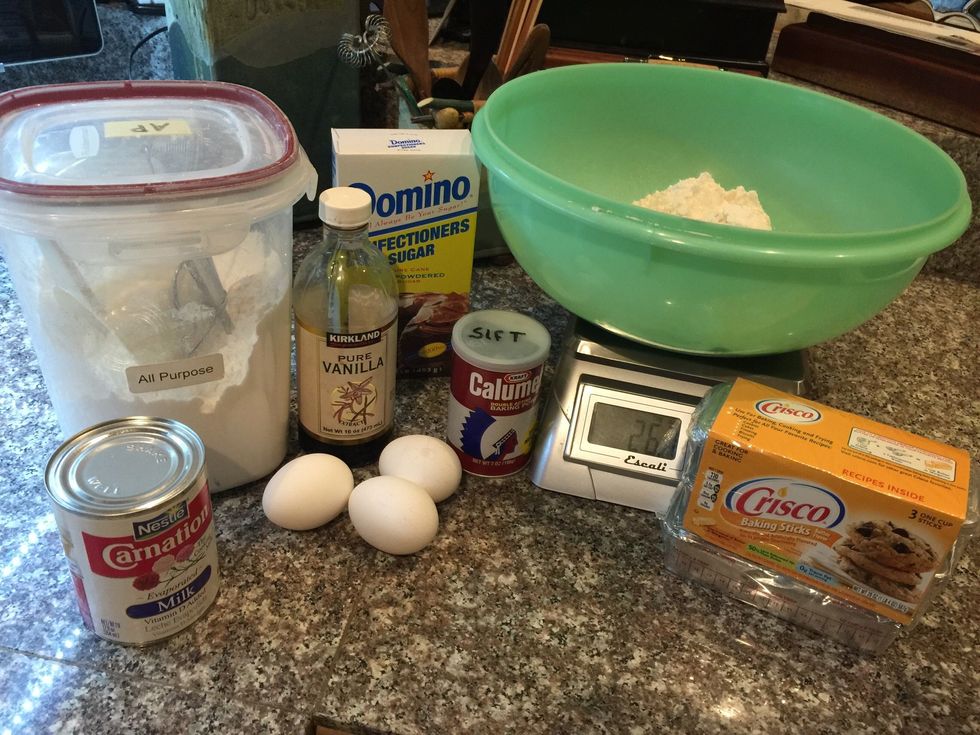 For the cookie dough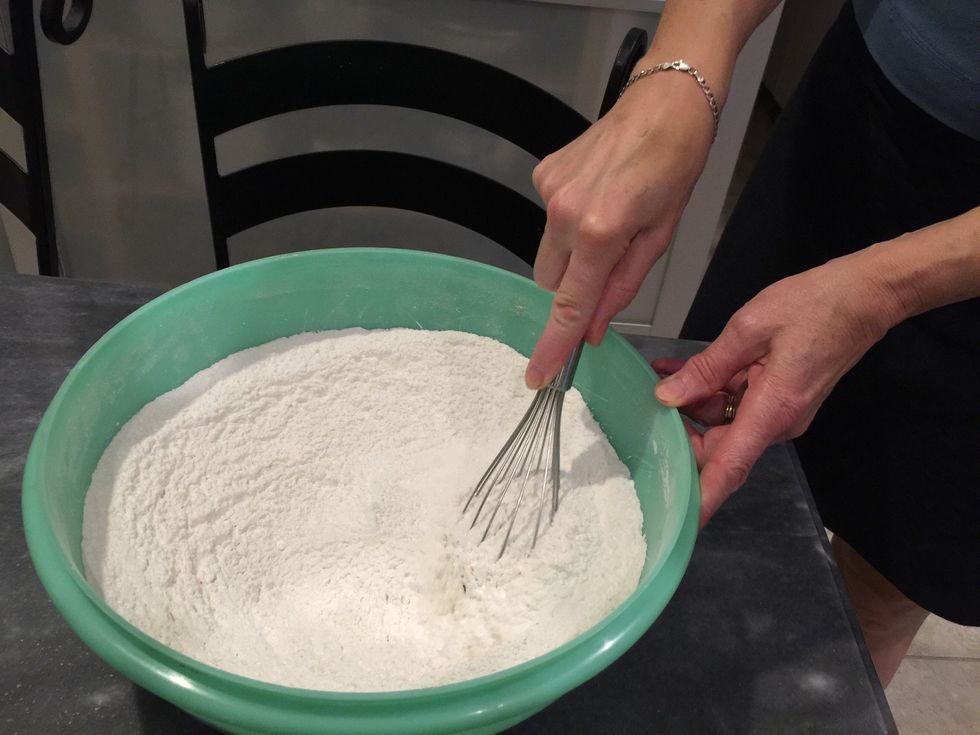 Whisk all dry ingredients in a large bowl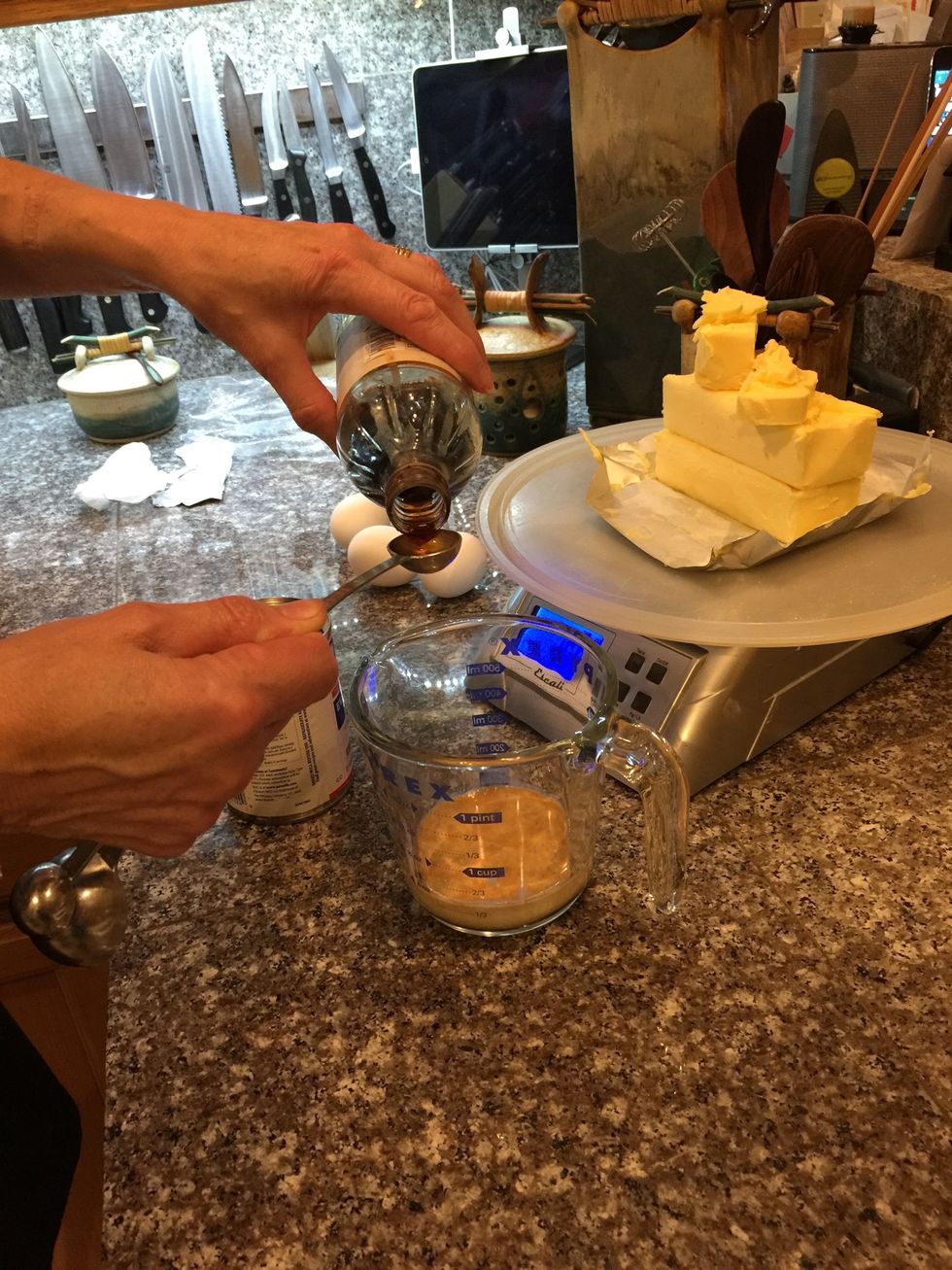 Mix wet ingredients in a measuring cup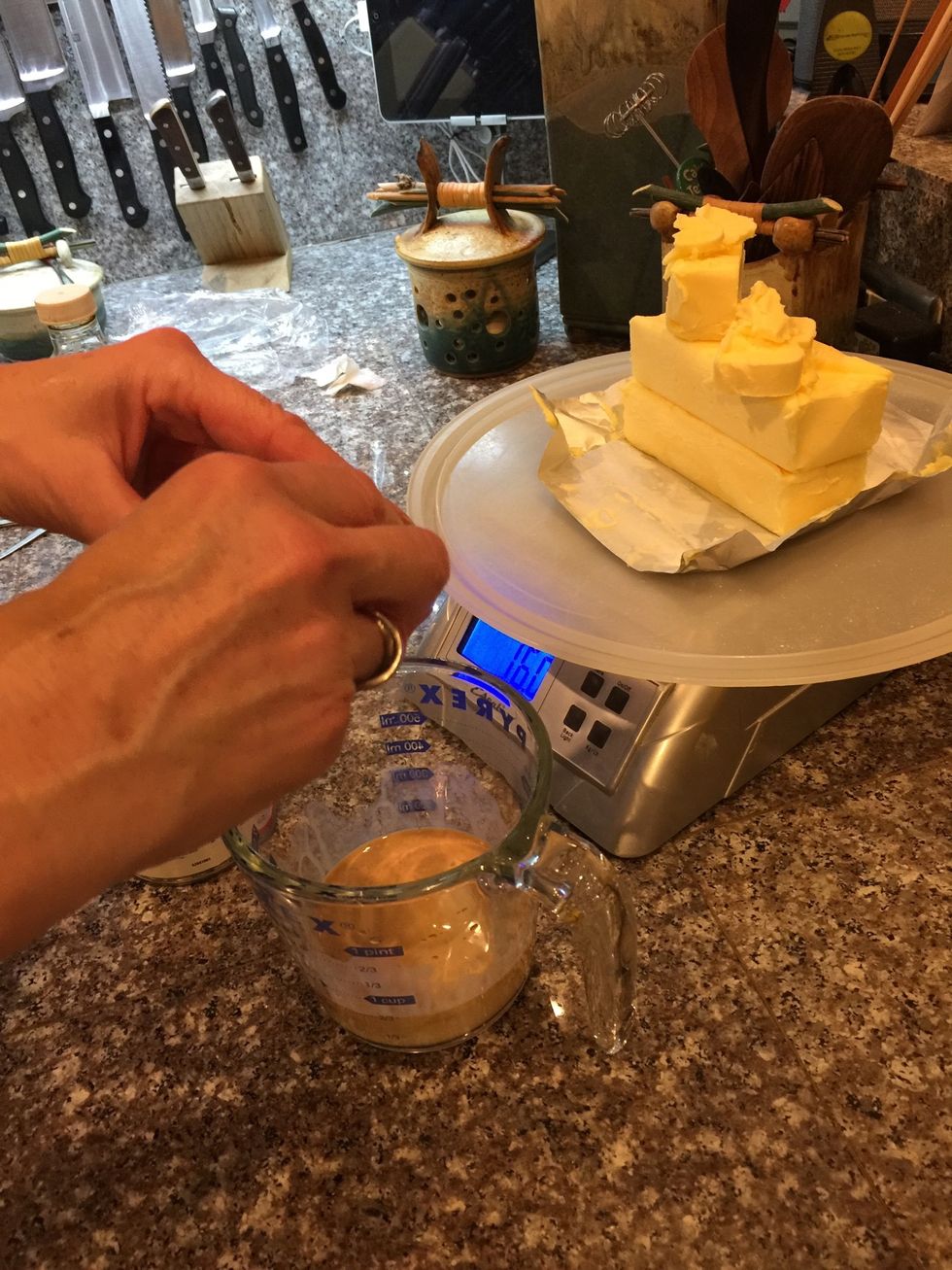 Add the eggs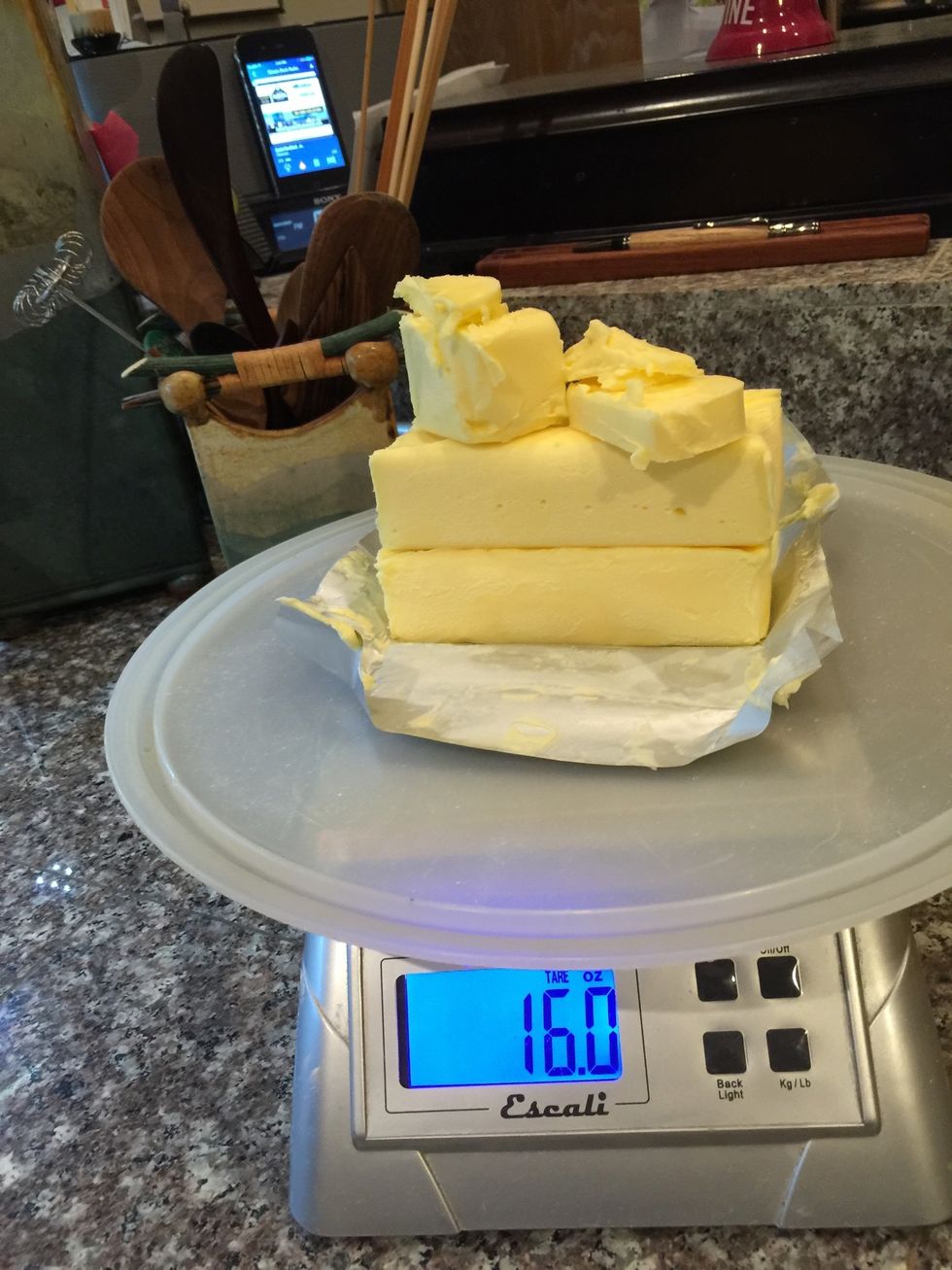 Weigh the shortening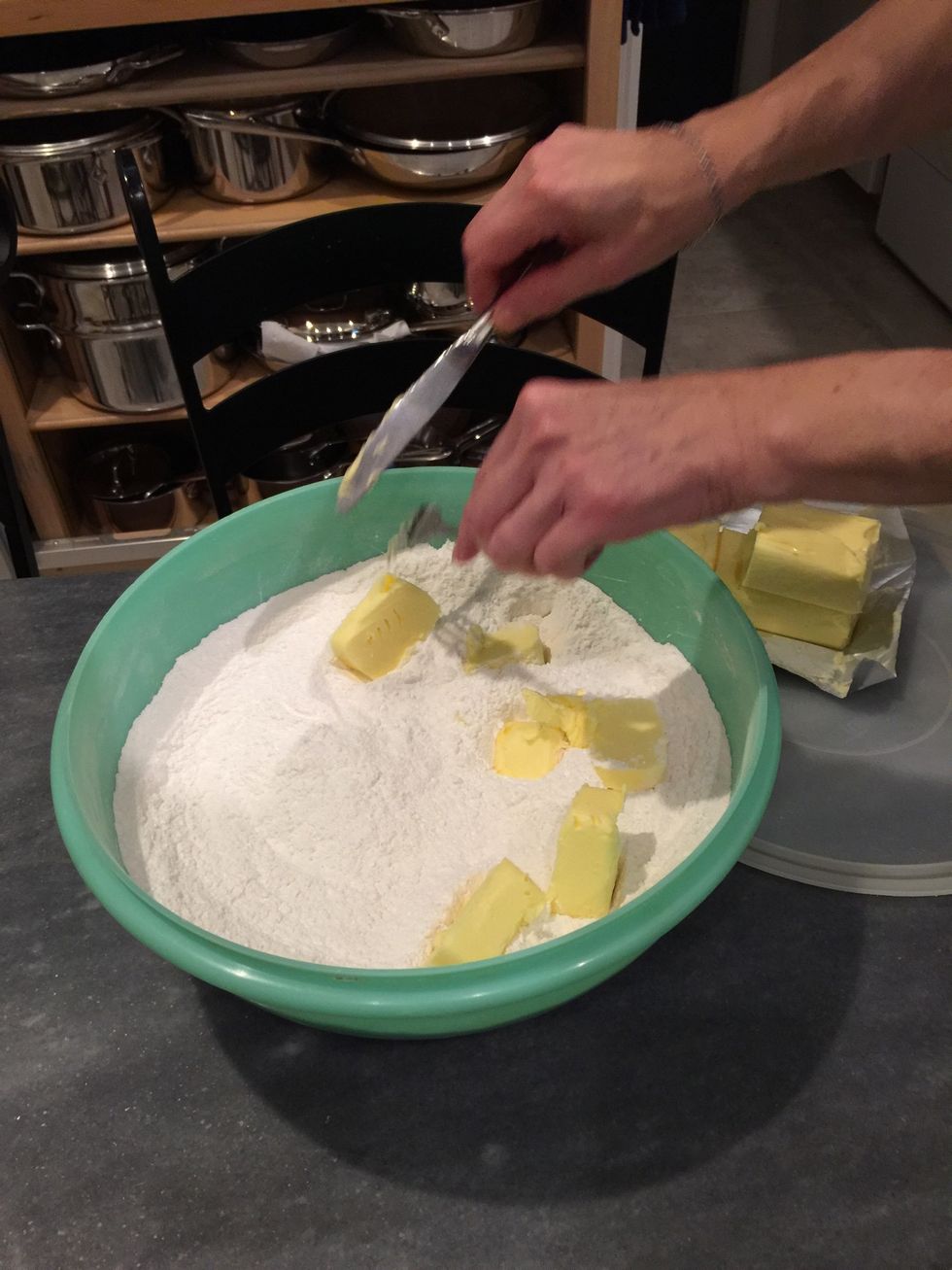 Cut the shortening into chunks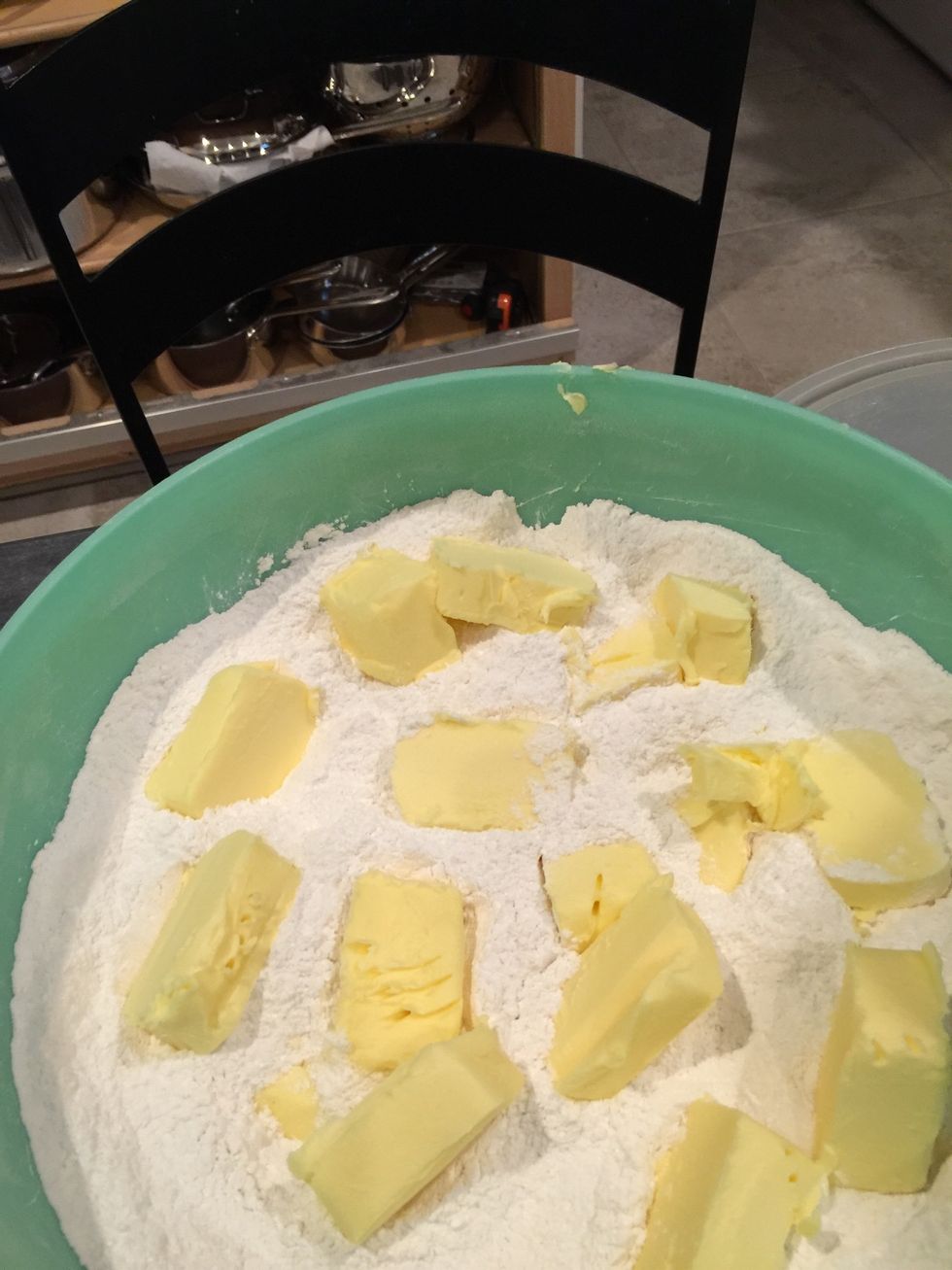 Get it all into the flour mixture
Cut the shortening into the flour.....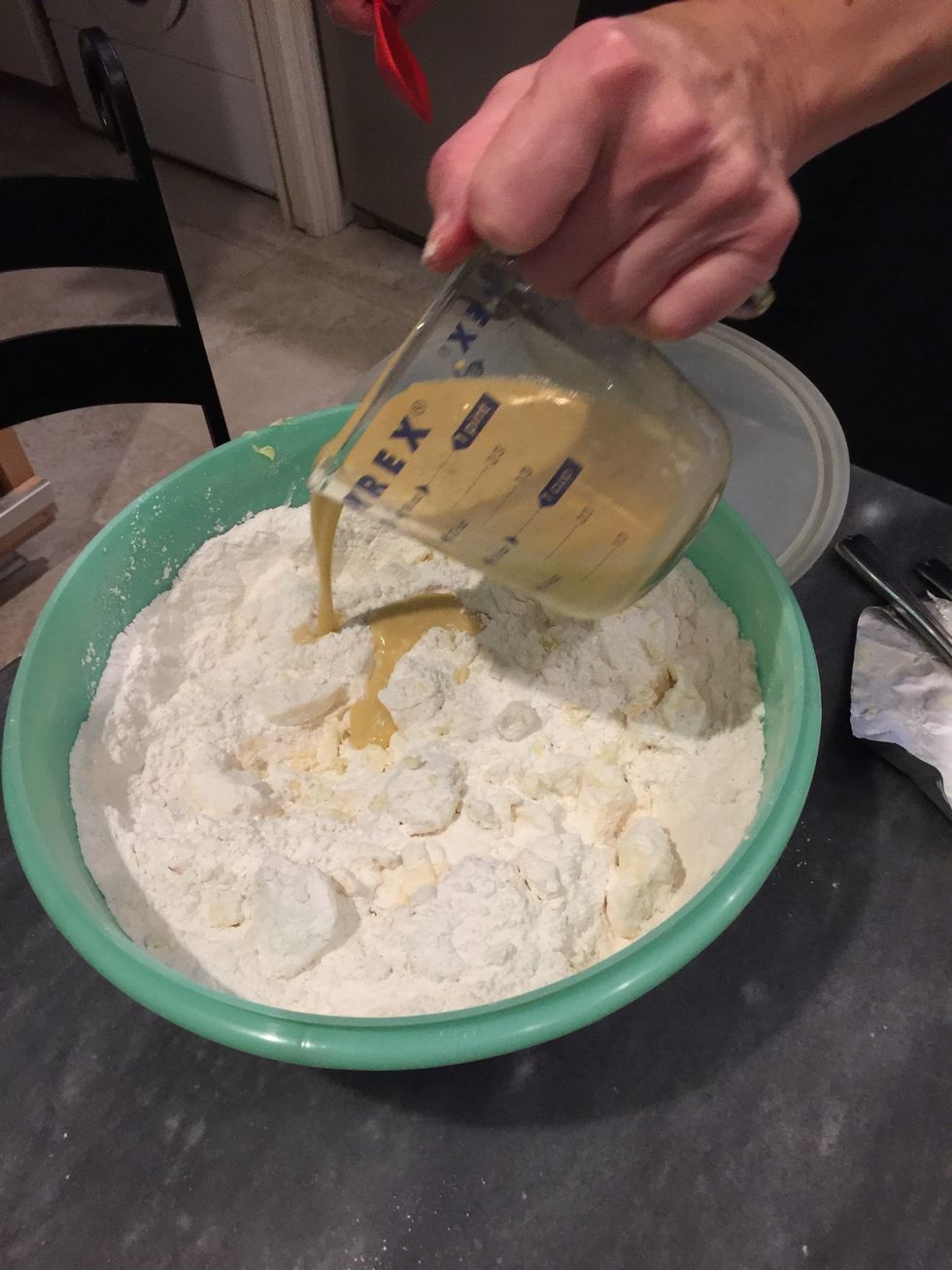 Pour in the wet ingredients
Spread it around a little, it will help with the mixing.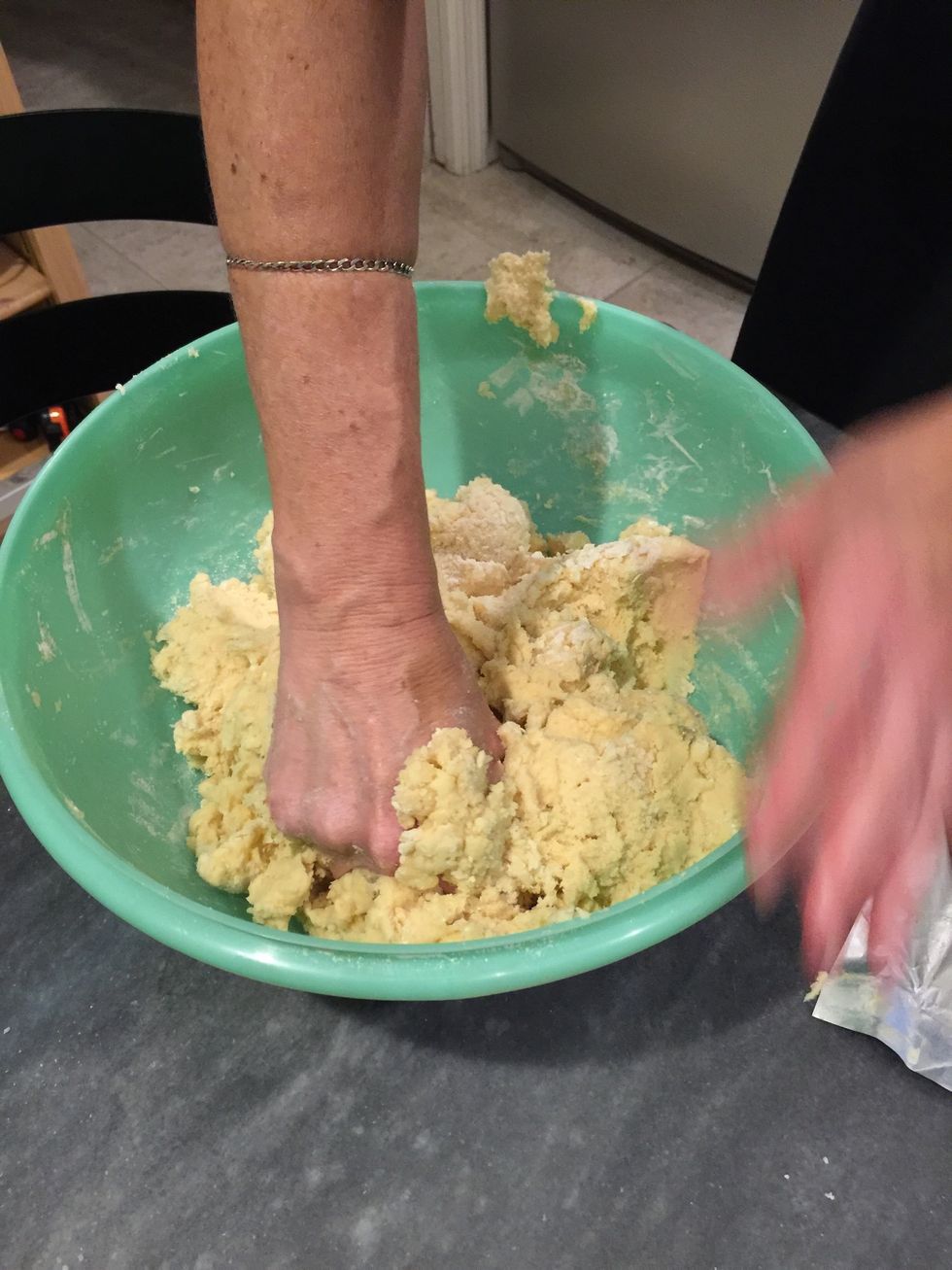 Starting to come together.....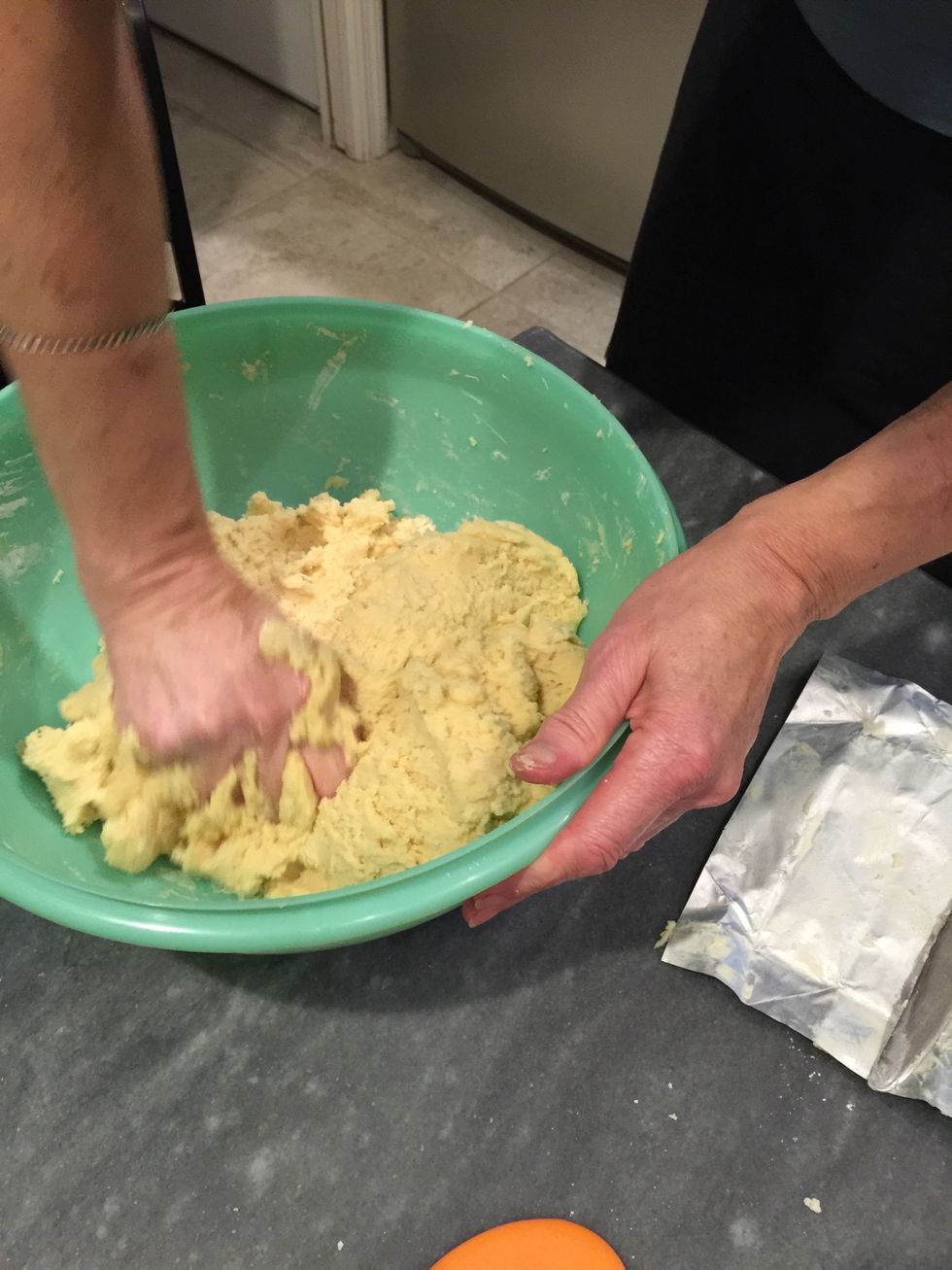 Just about there....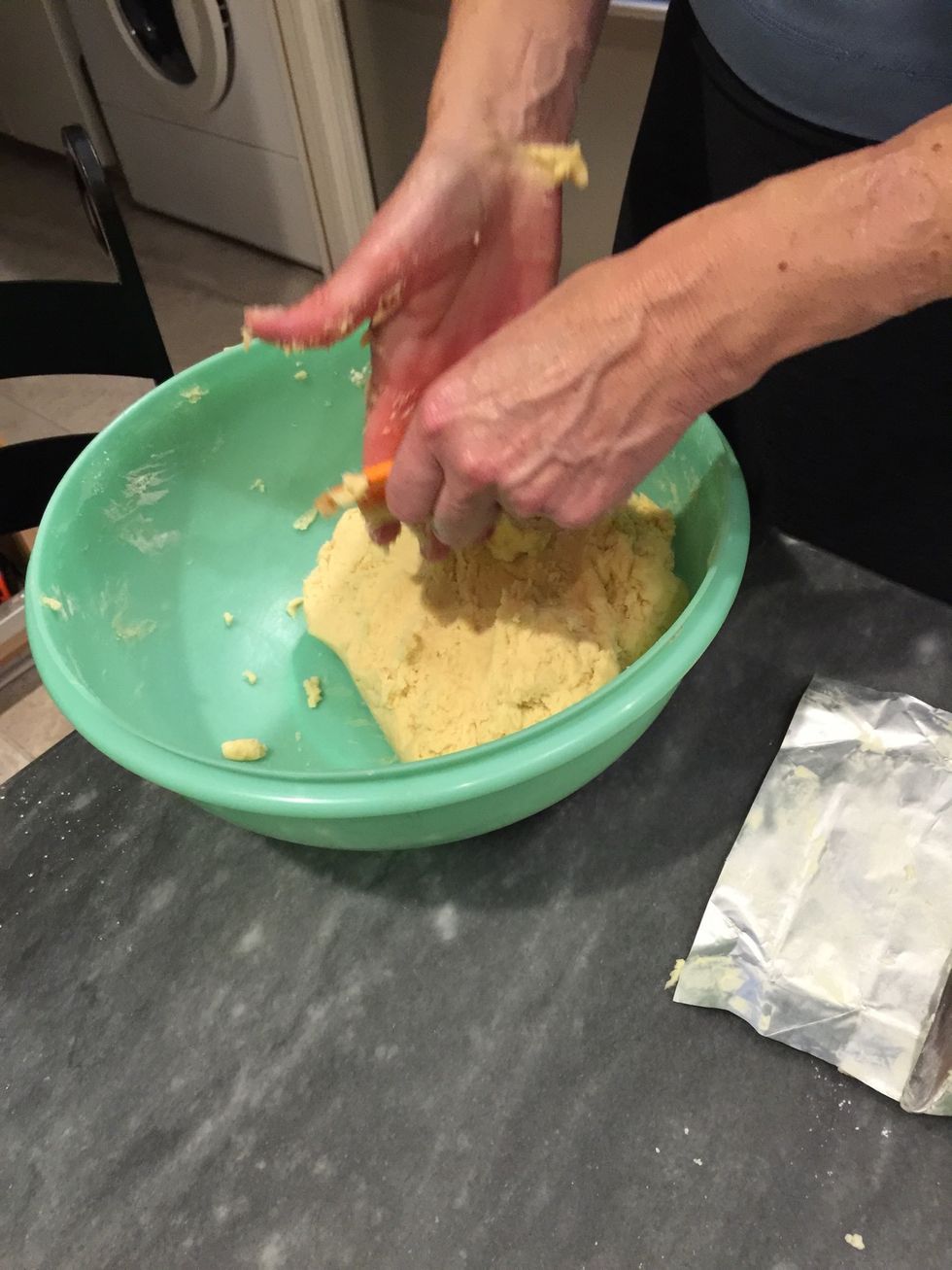 Done!😀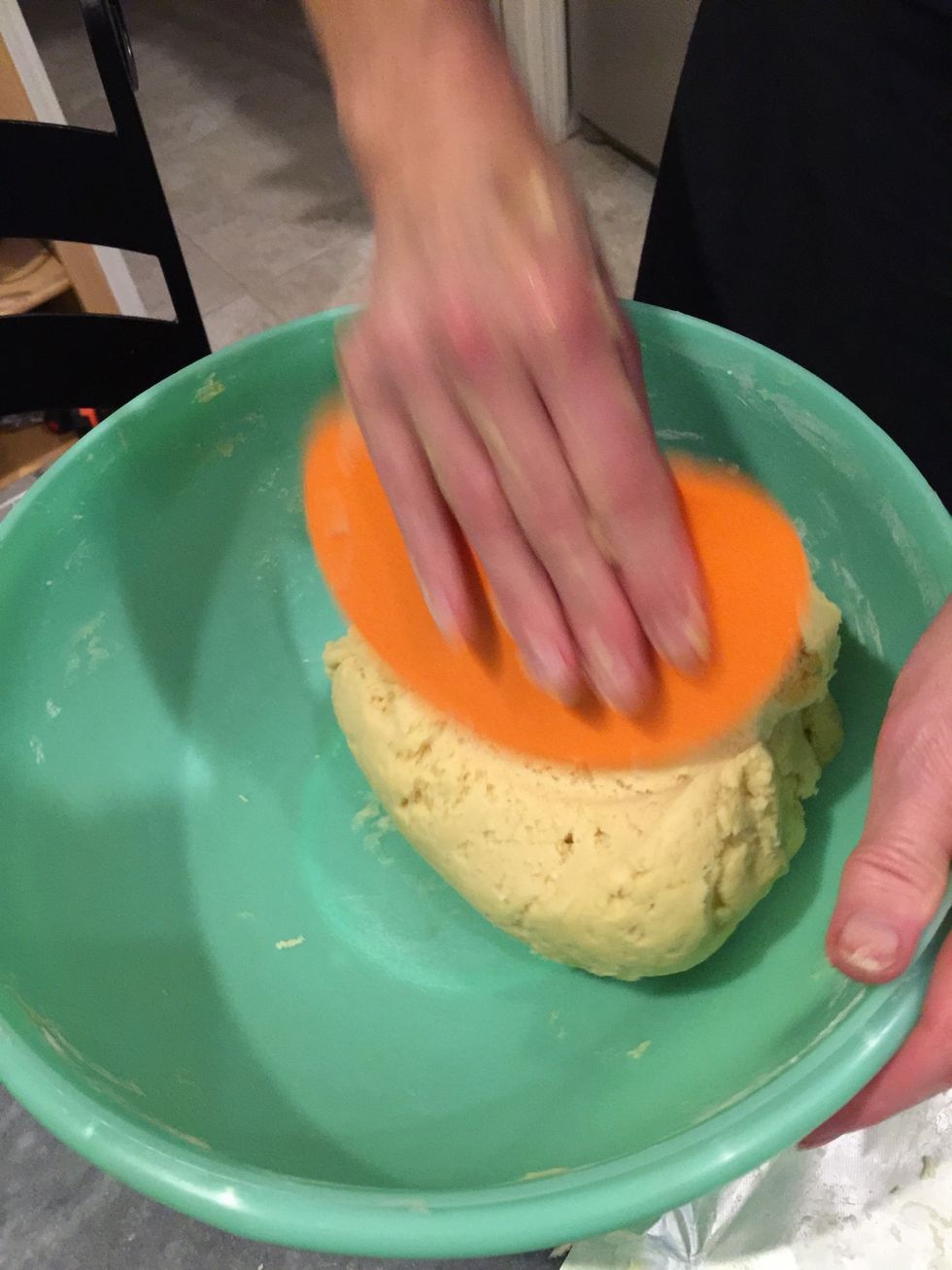 Use a bowl scraper to form the dough into a rough disk.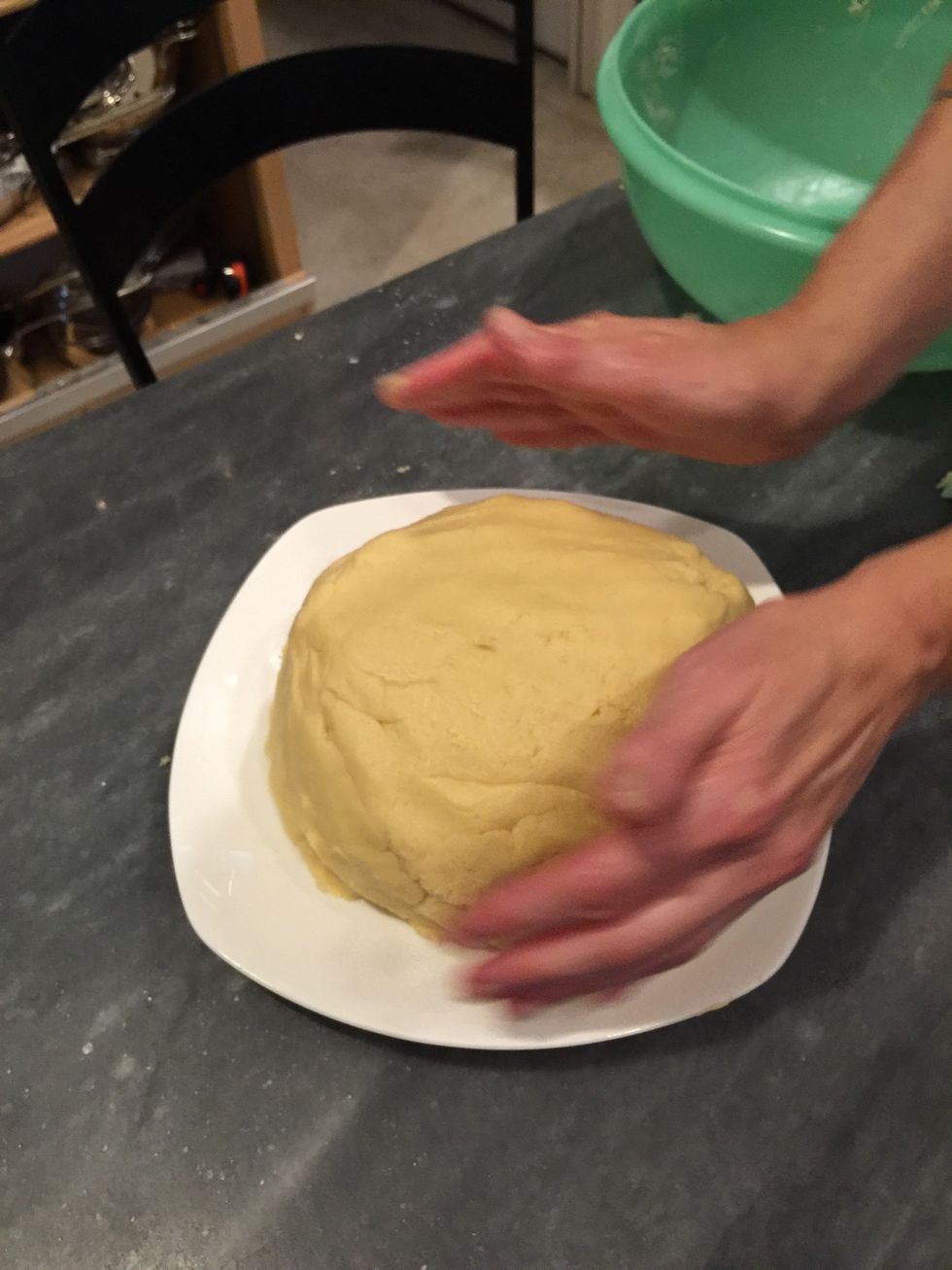 Put it on a plate and make it nice!😊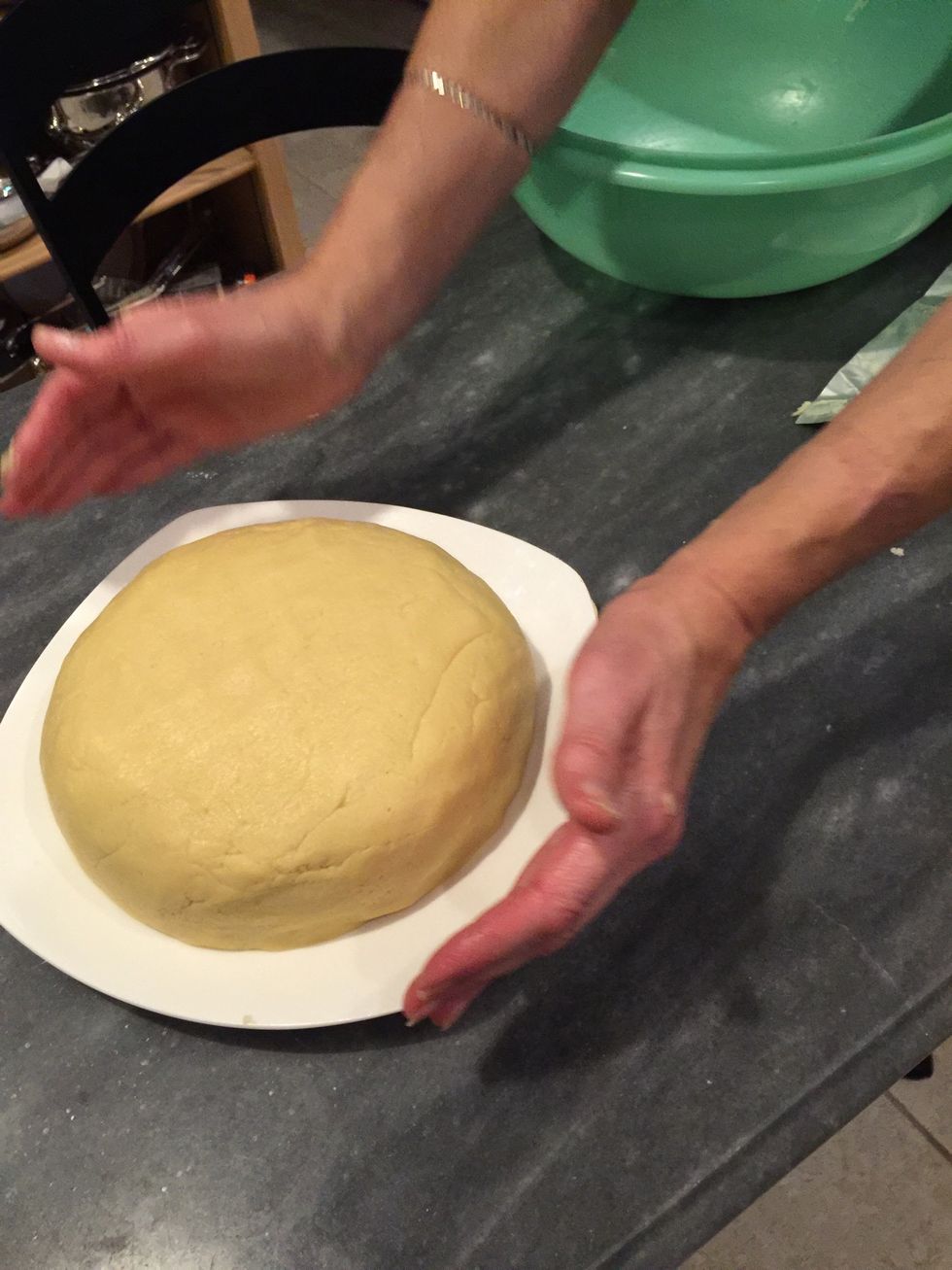 Done! Now cover with plastic wrap and refrigerate while you make the filling!
The rest of the ingredients - for the filling and for baking!
Stir honey, butter and condensed milk in a large pan on low heat until melted. Add lemon rind. Be careful as this mixture is easy to burn.😠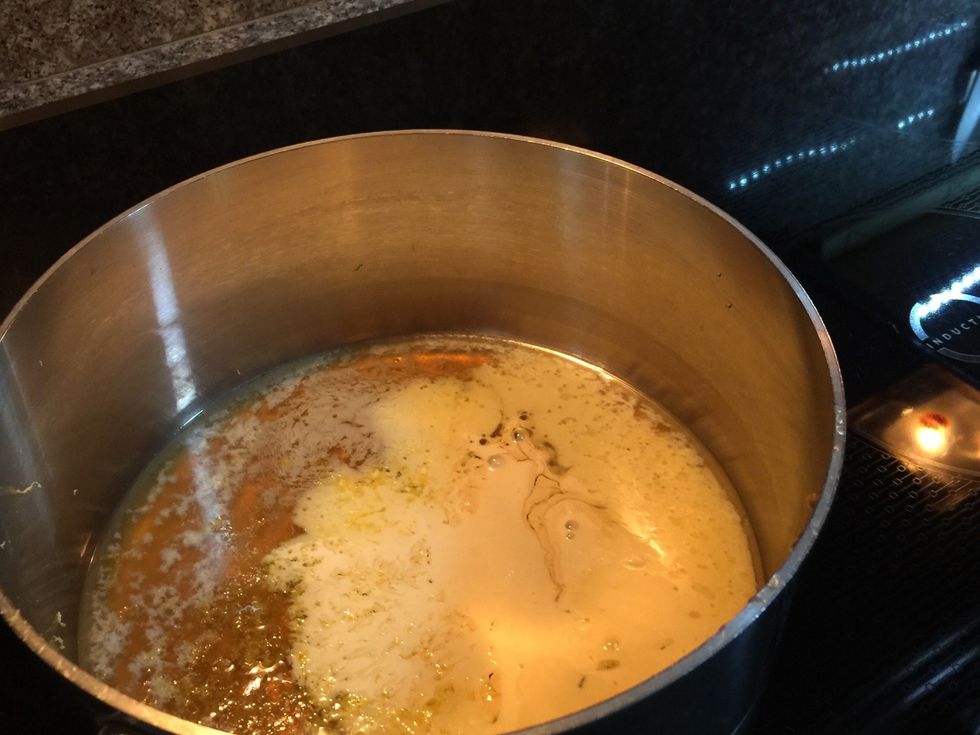 Ready!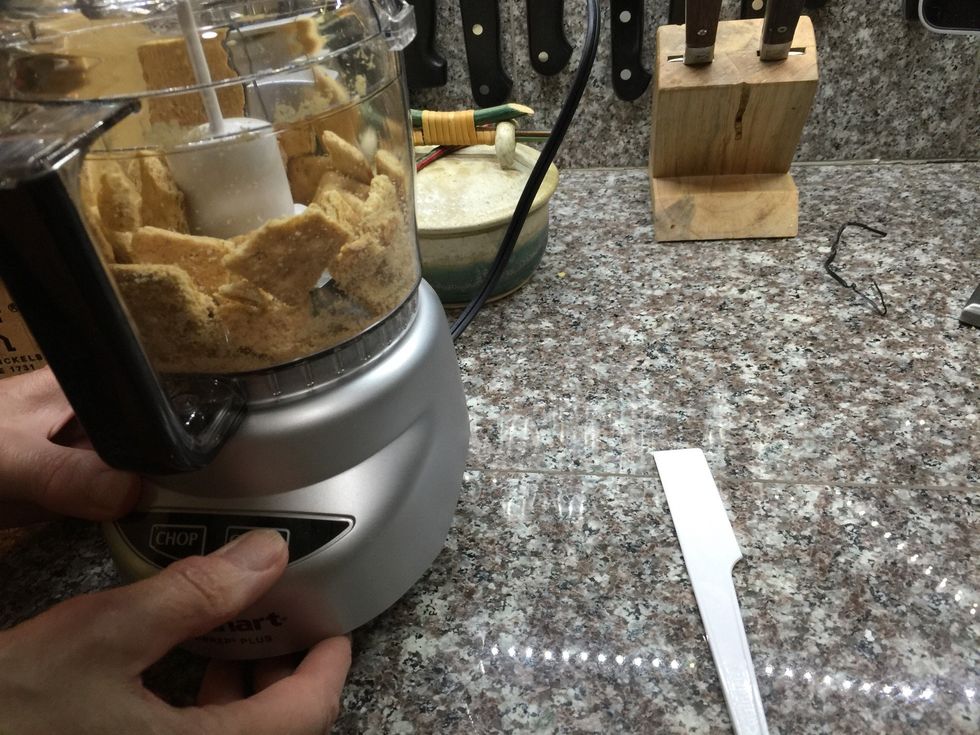 Grind crackers in food processor until very fine.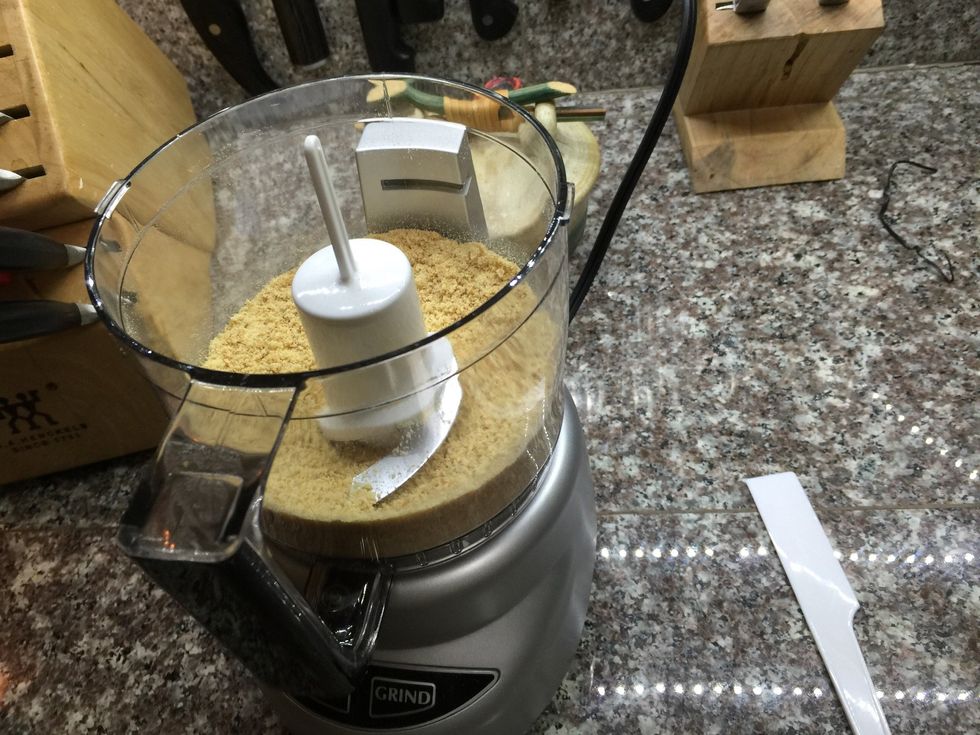 Like this!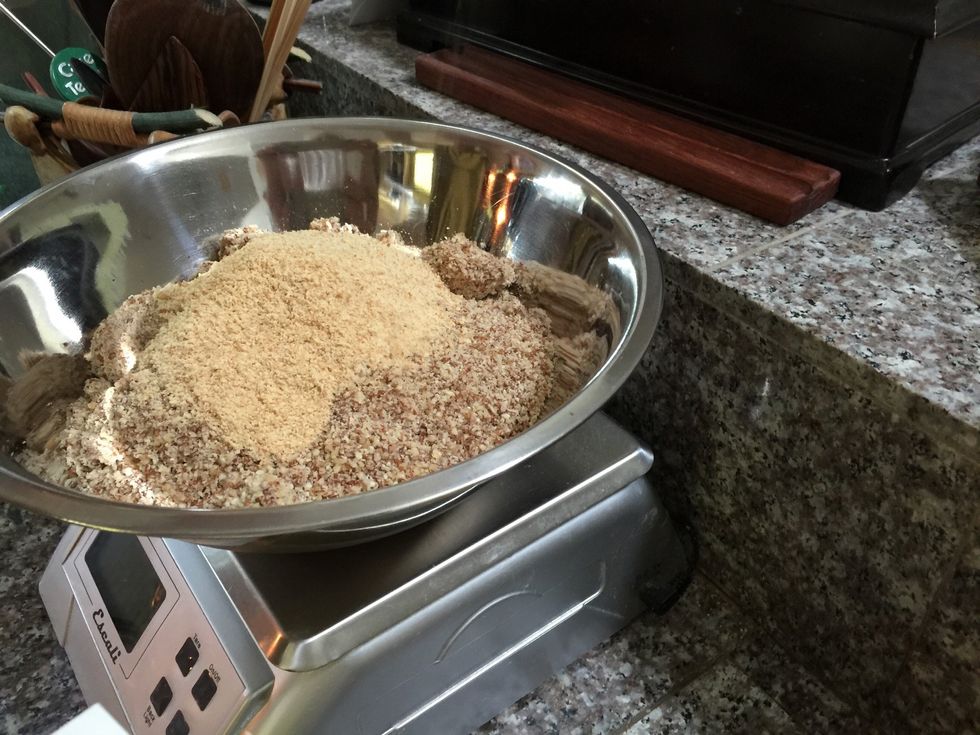 Add cracker crumbs to ground nuts. We use Pecan Meal. It's just as good and about 1/10th the cost of buying and grinding pecan pieces! I'll put a source in "Comments"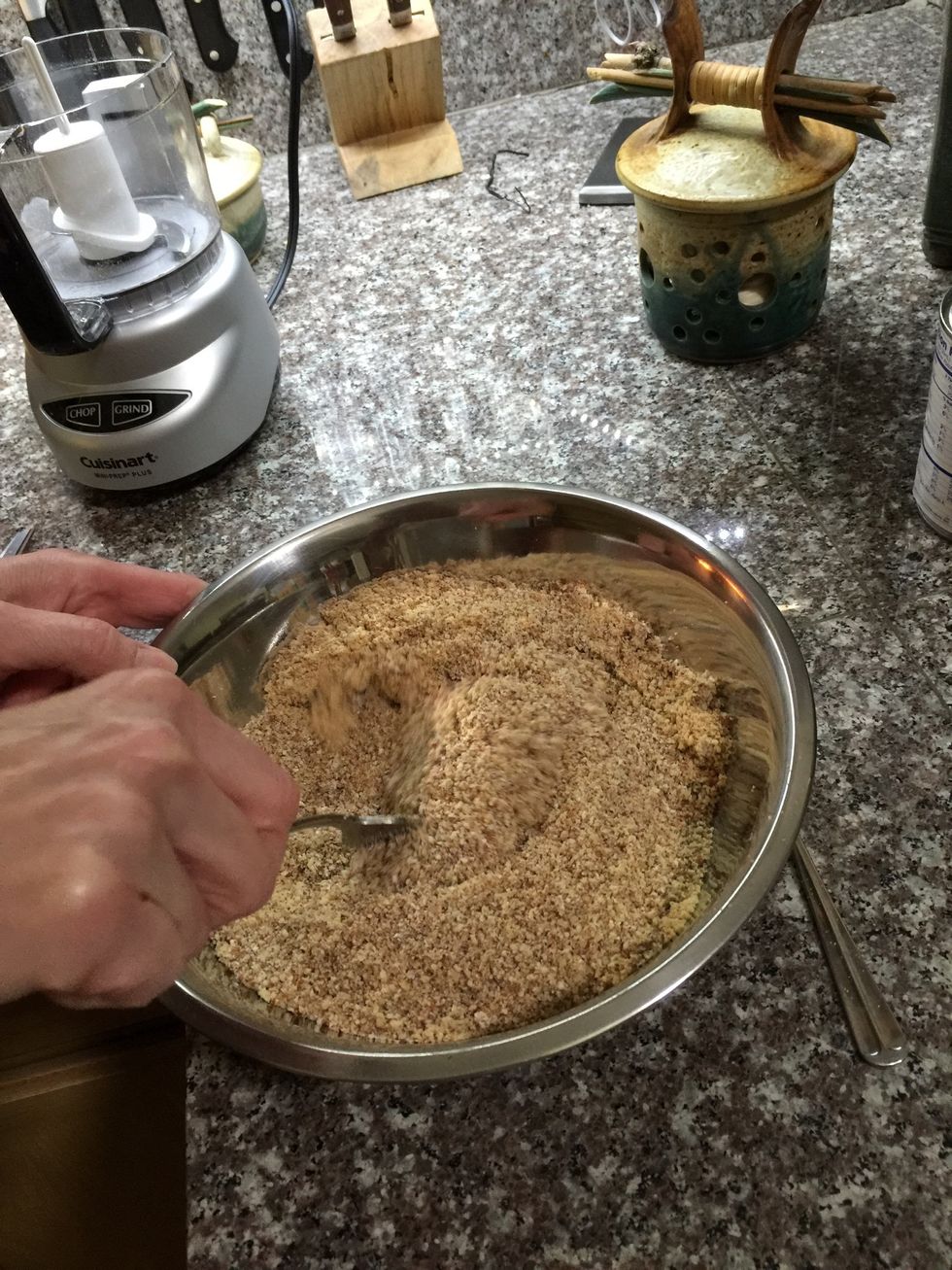 Stir them together thouroughly.
Ready to mix! Stir the butter - honey mixture...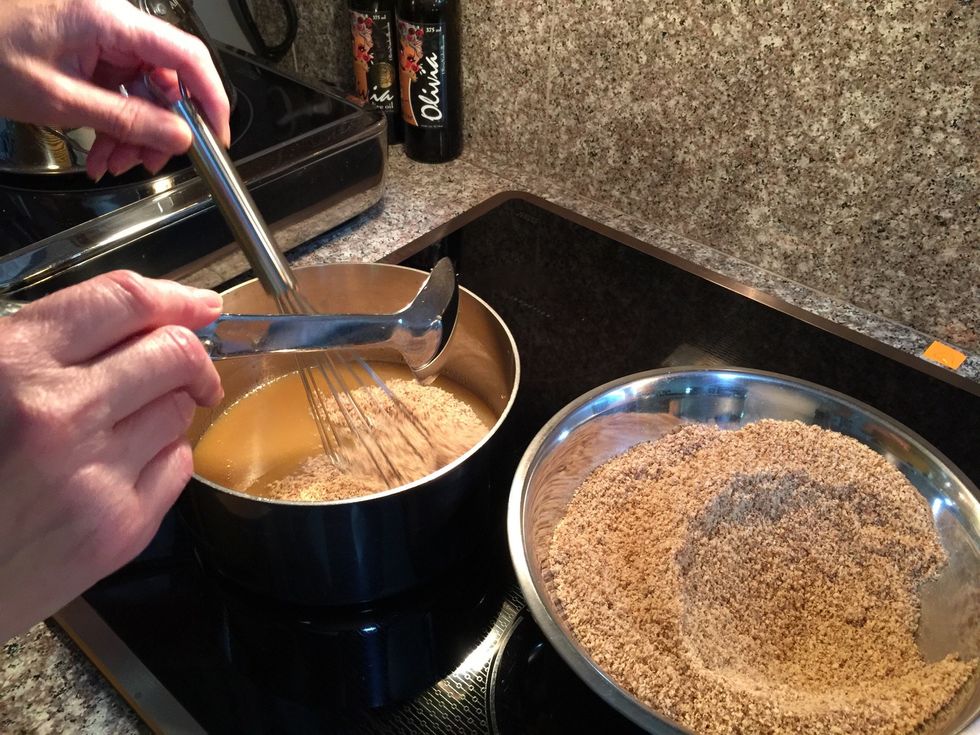 and, still stirring, begin adding the nut mixture a little at a time.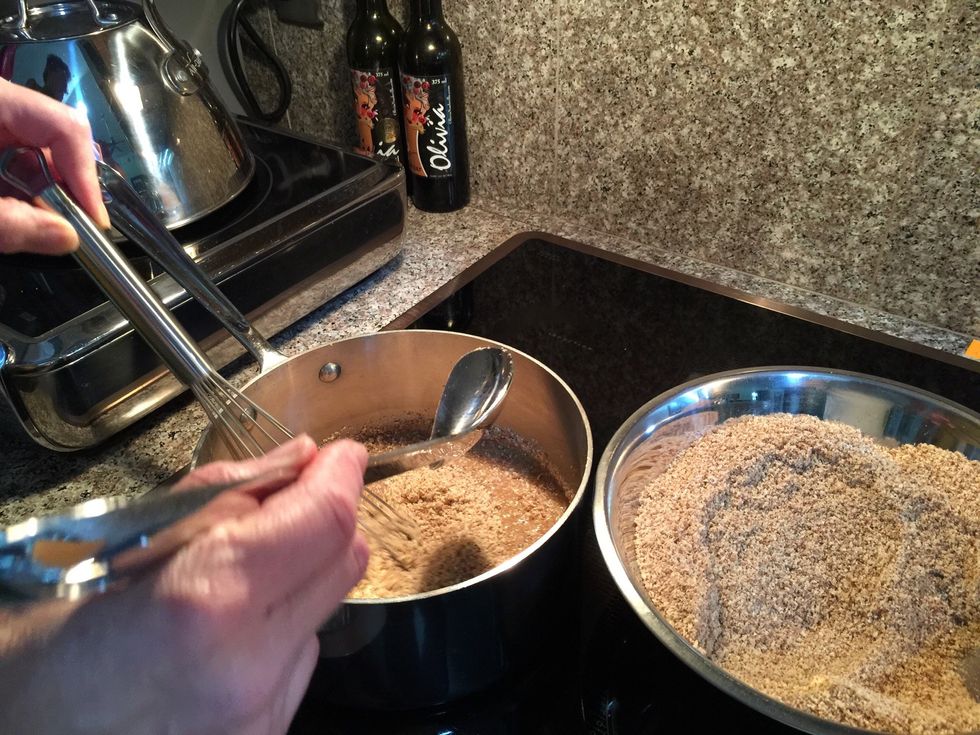 Keep stirring and adding.....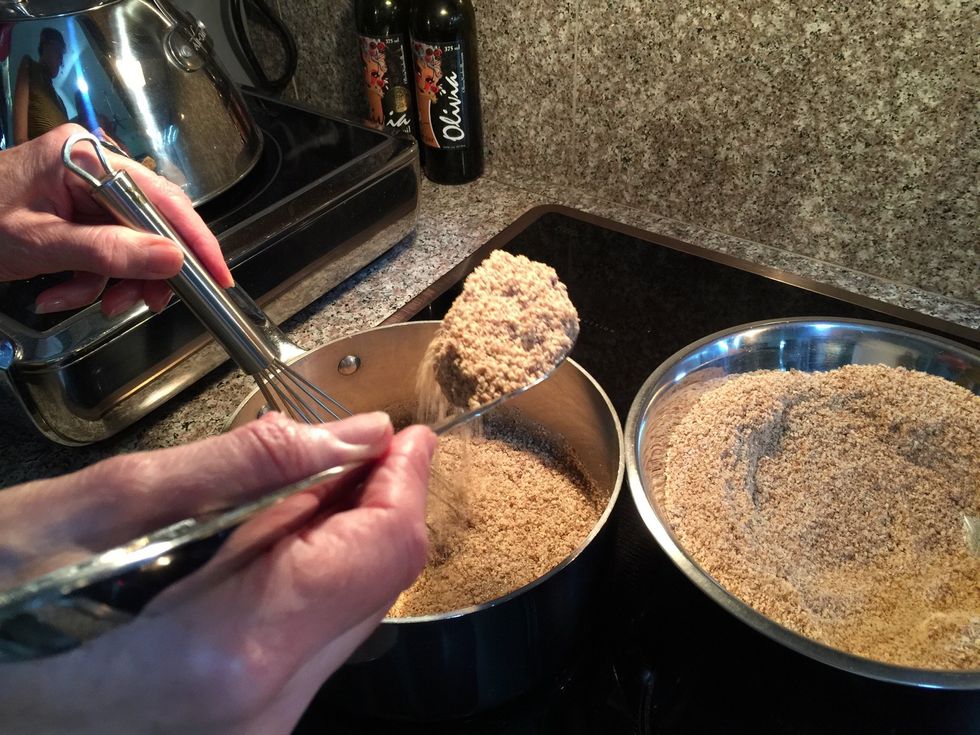 Don't hurry, just keep steady...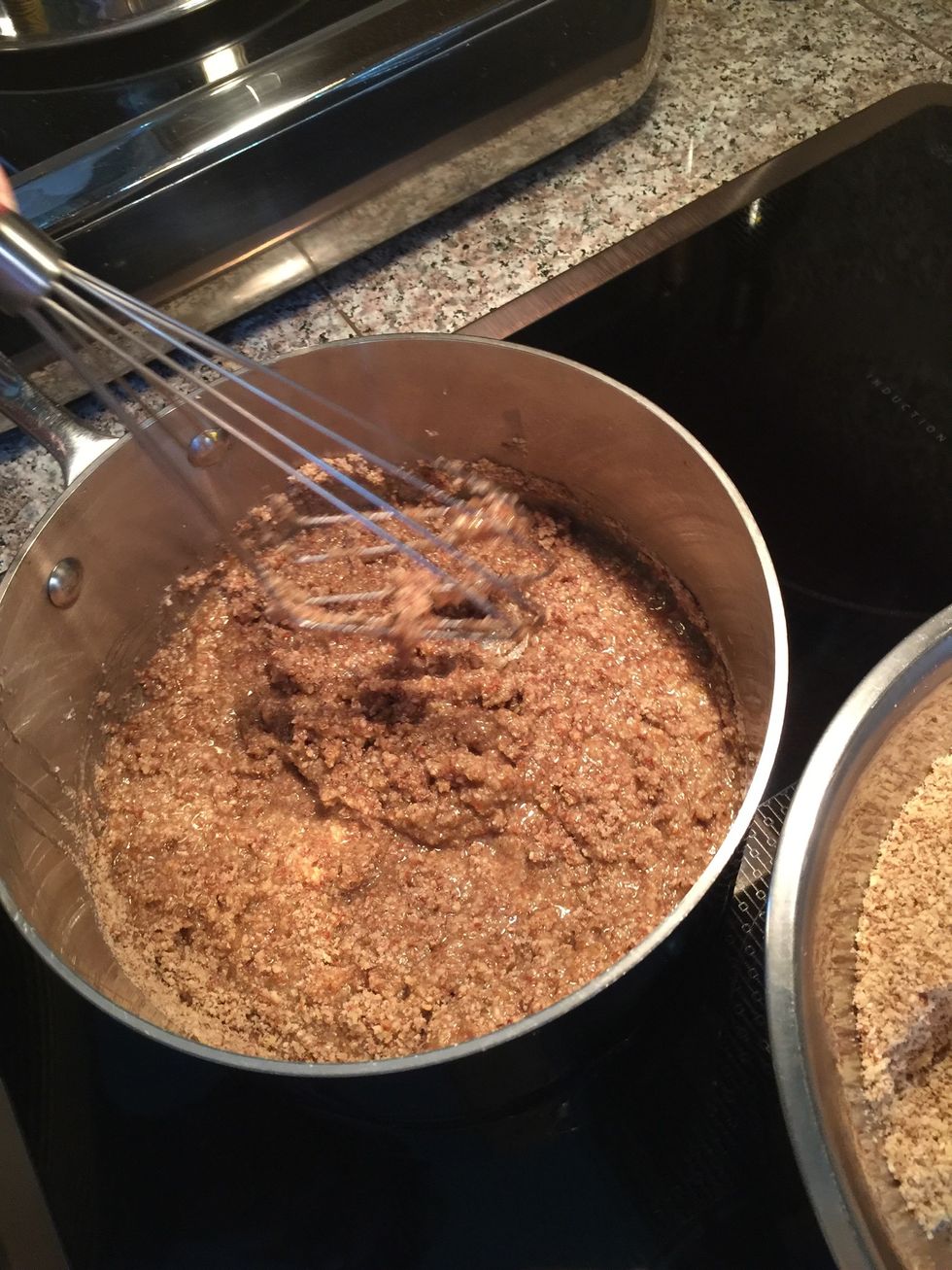 Starting to come together.
Add the last of the nuts and keep stirring....still over low heat.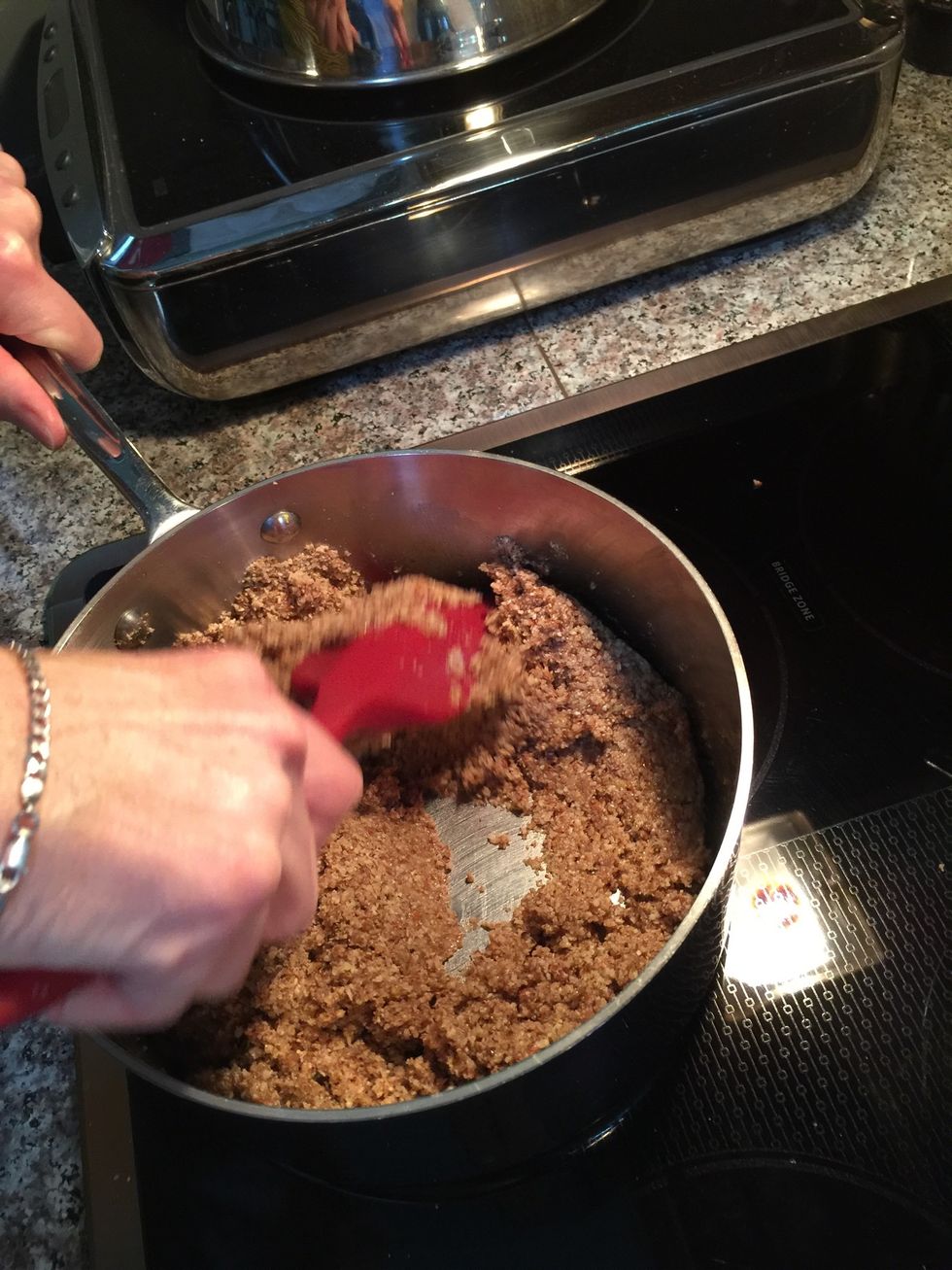 Now it's cookie filling! 👍🏻
Smooth it out in the pan.
Like this.......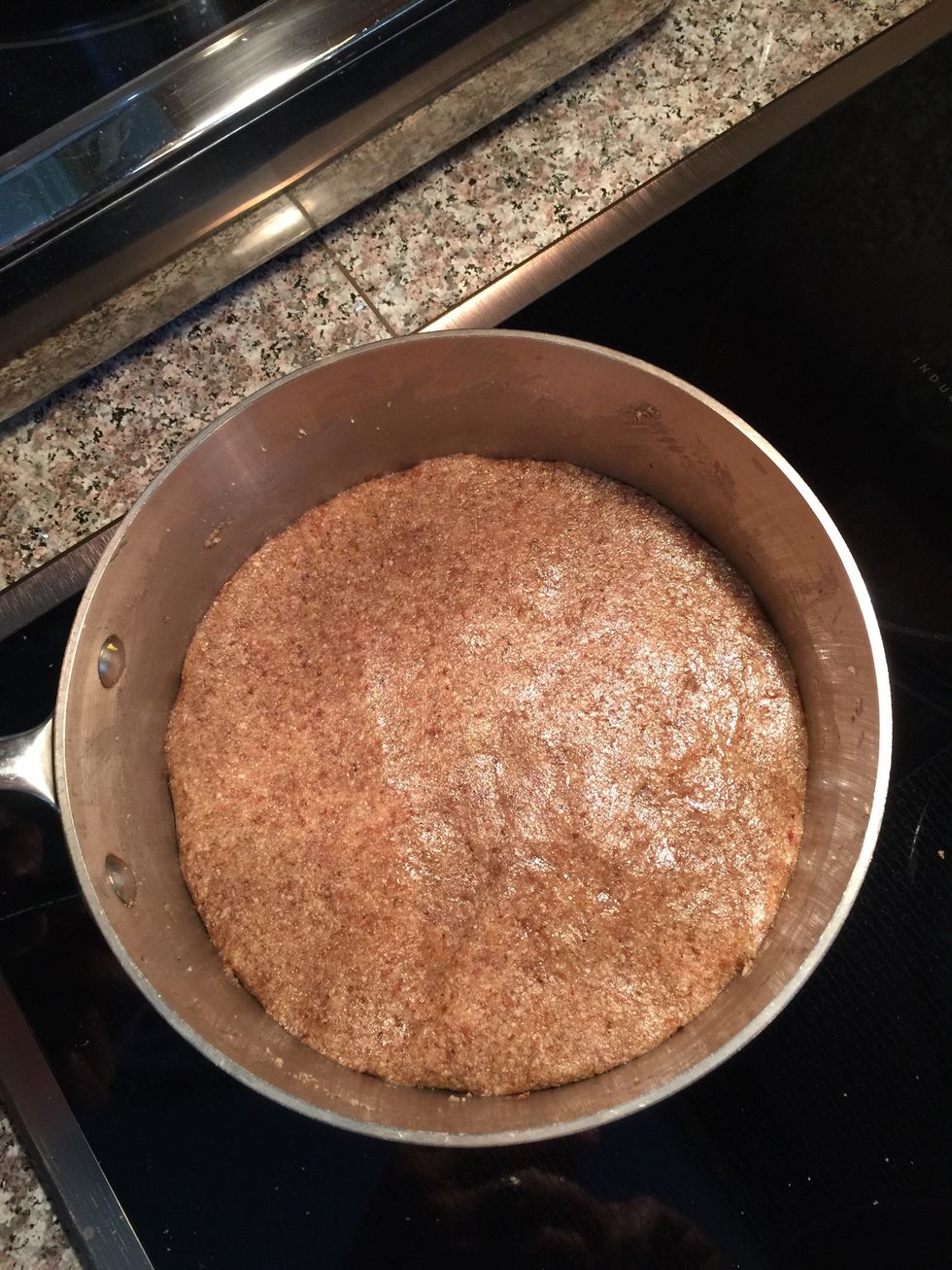 and let it cool until its not too warm to work with.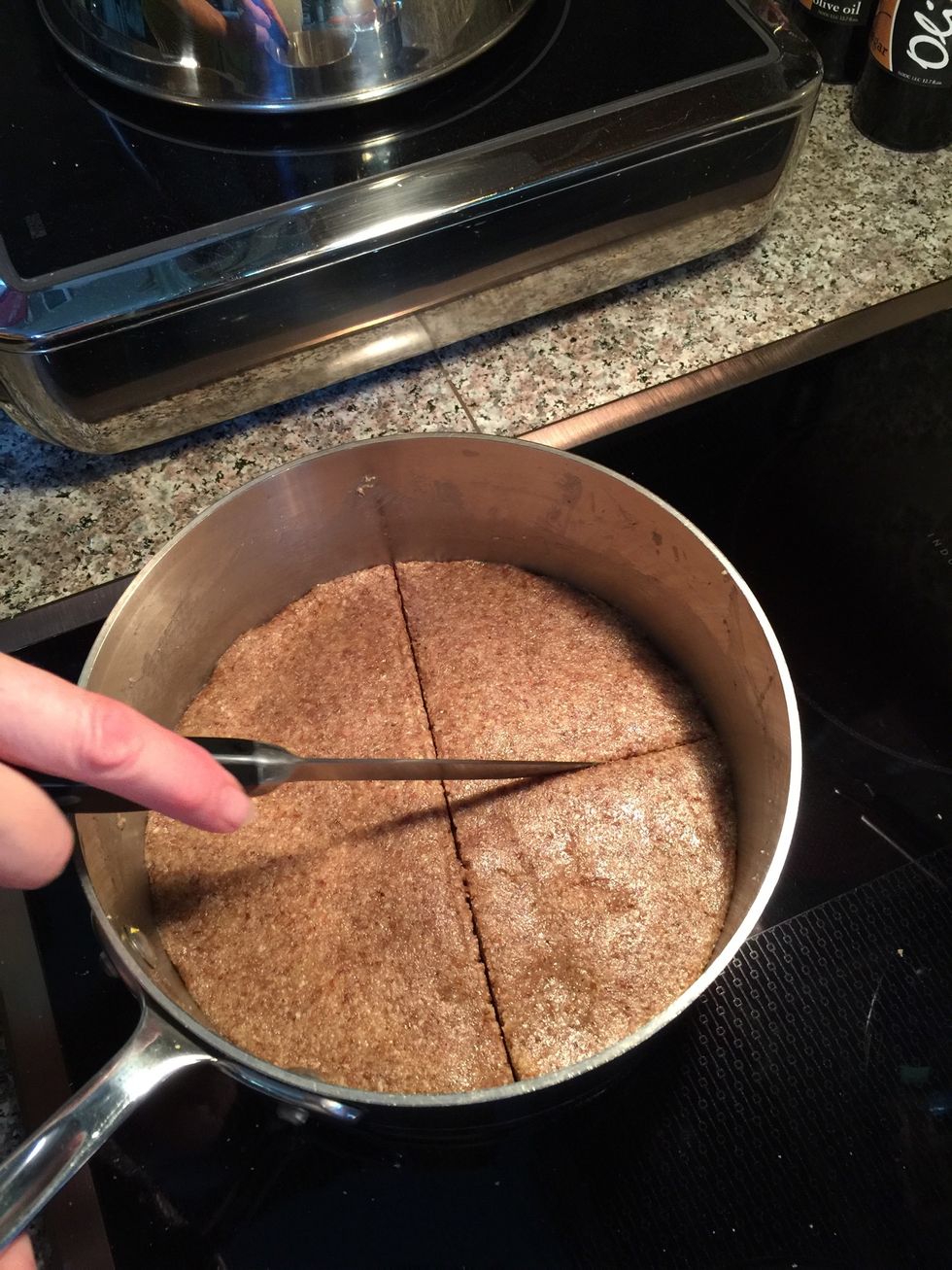 Divide evenly with a knife....
into eight portions.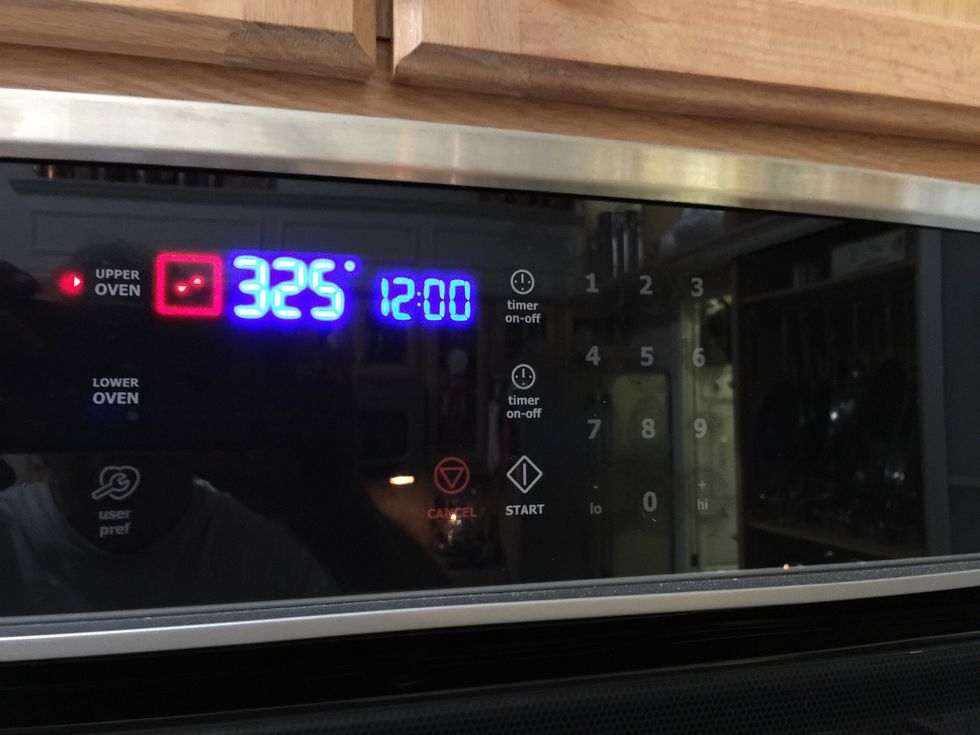 Pre-heat the oven to 350°F (325° F after convect conversion.) The clock shows 12:00 o'clock! It's not the timer! That's later!😊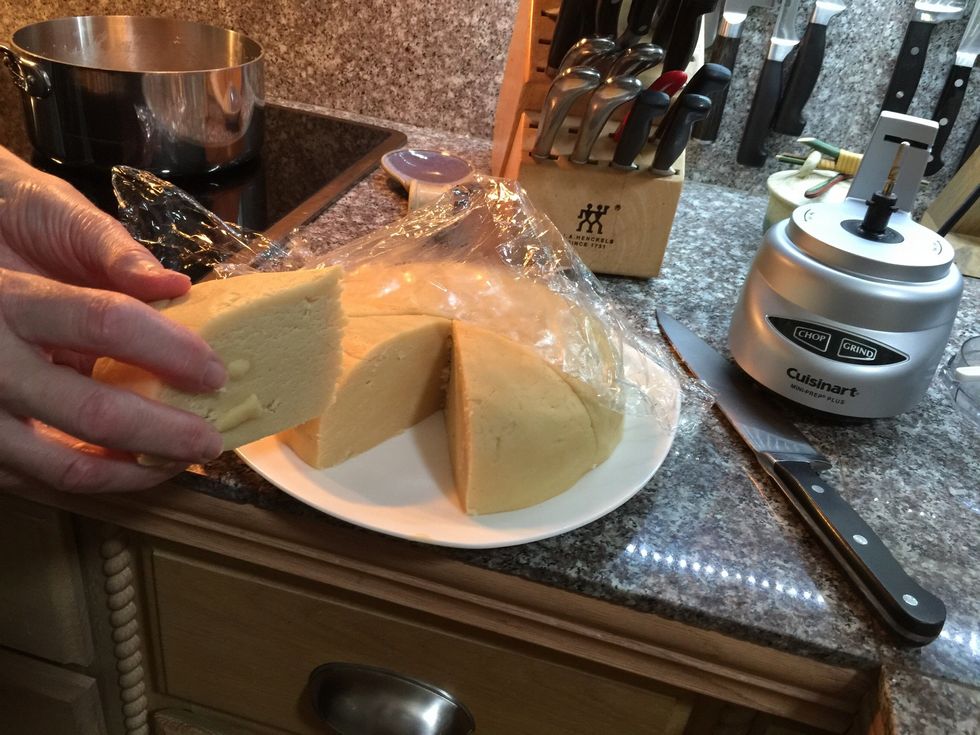 Take one portion of the chilled cookie dough. (It's divided into eight portions, just like the filling)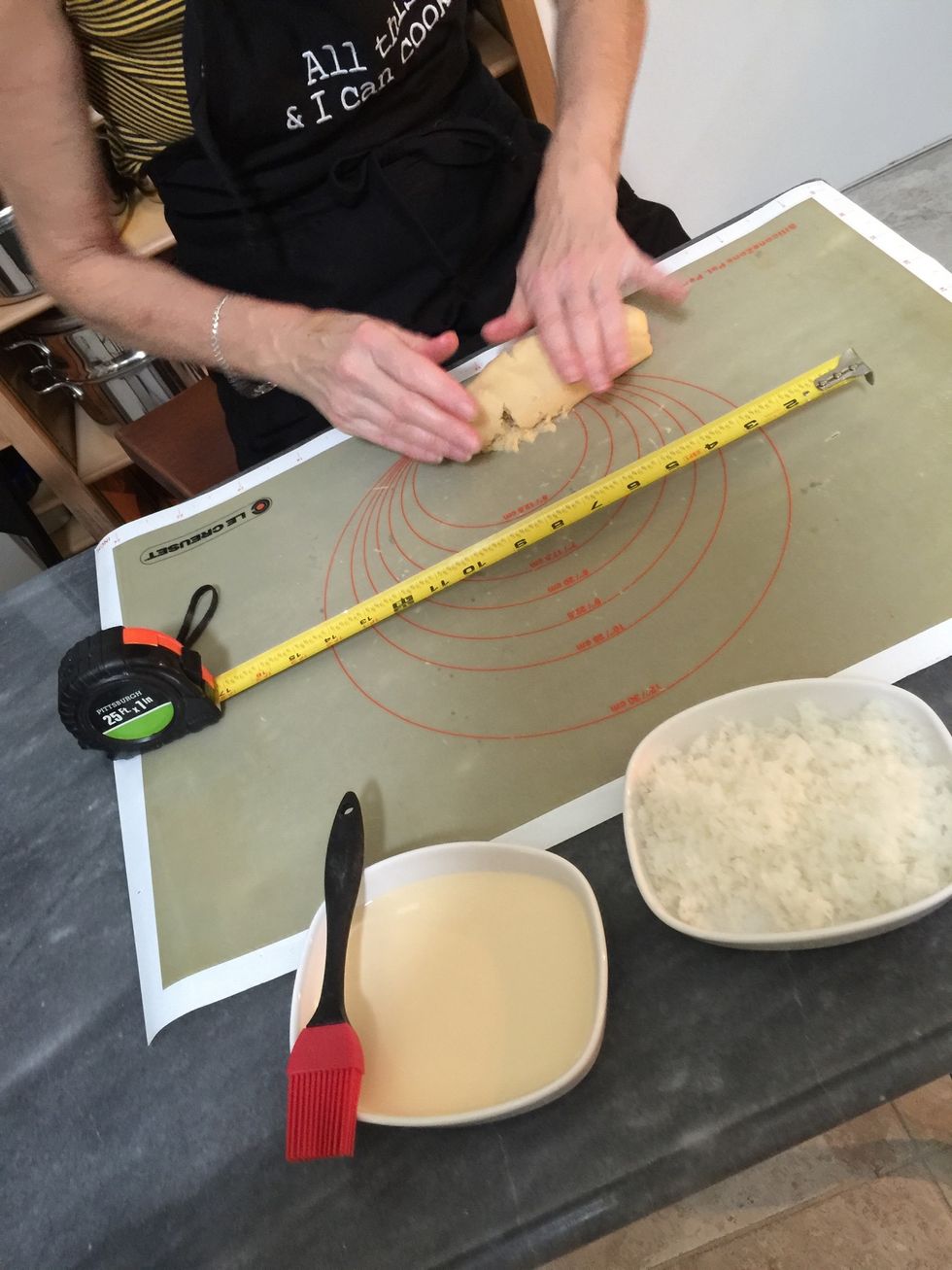 Start forming it with your fingers into a small cylinder - note the tape measure!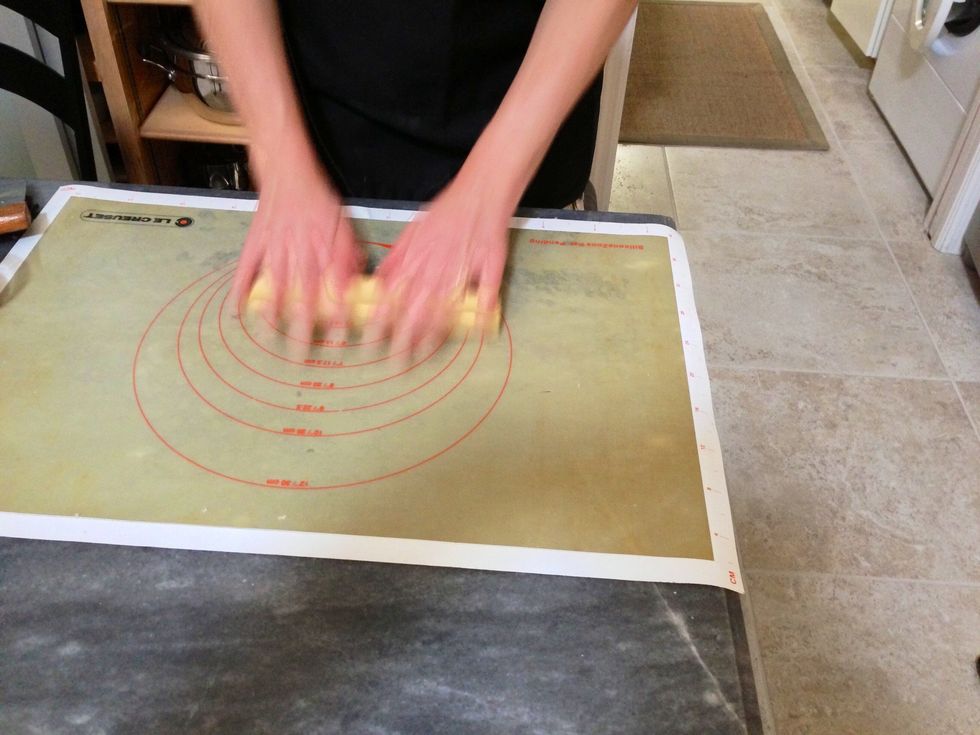 Roll it and...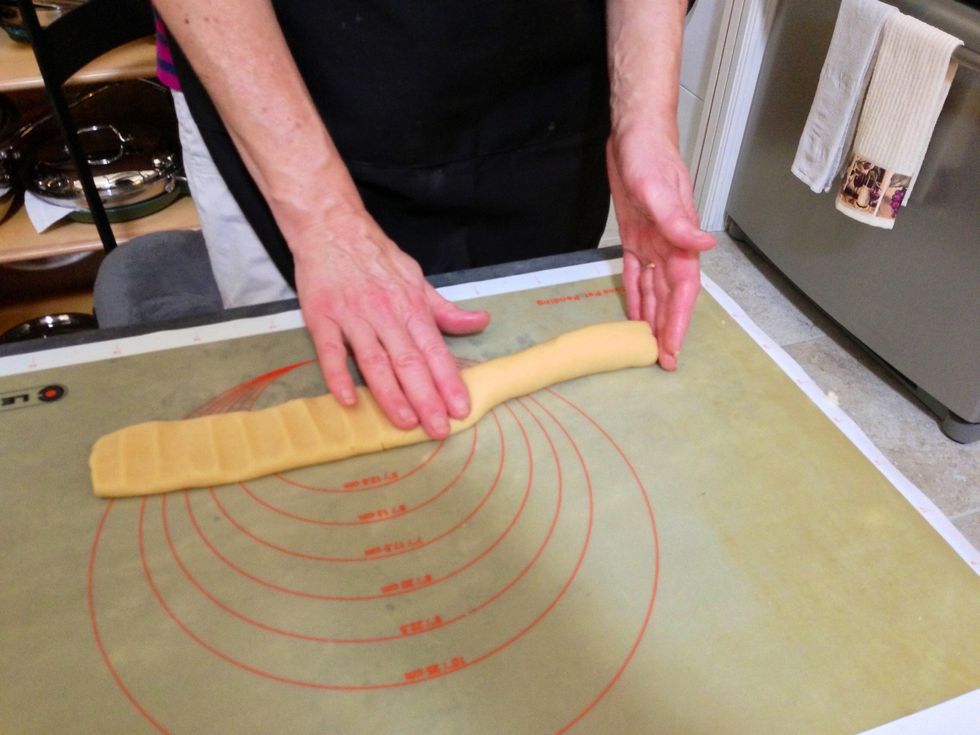 Pat it, and Mark it with B, oops, no,😊, into...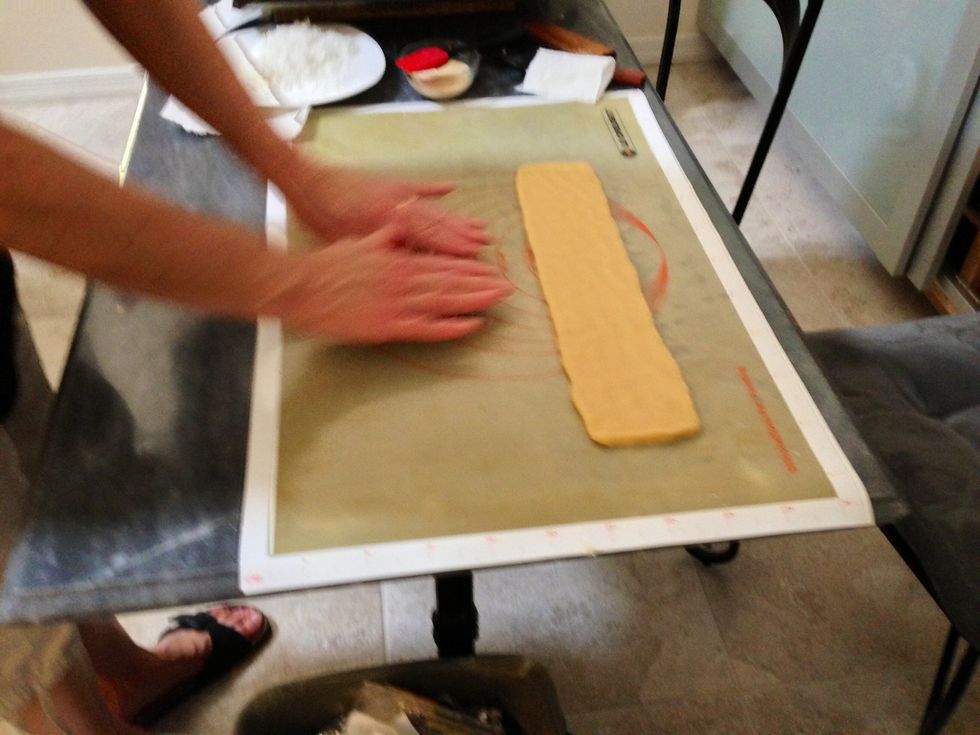 a rectangle about 3 inches by 12 inches.
take one portion of the filling.....
roll it out like a Tootsie Roll, the same length as the dough rectangle.
TA DA!! 👌🏼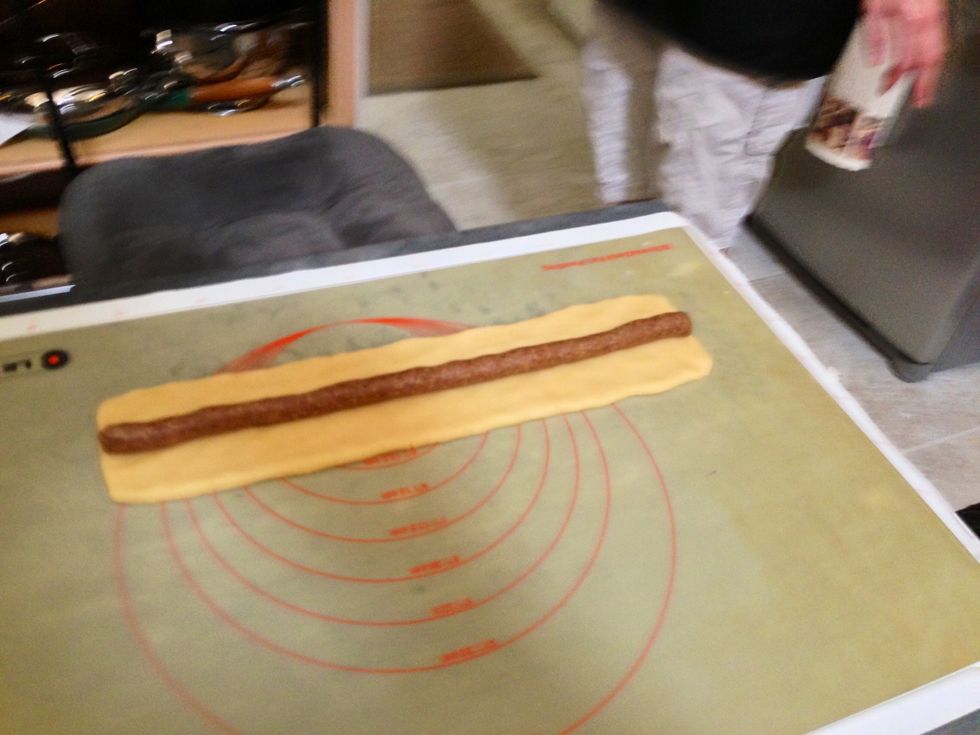 Place it in the middle of the dough and....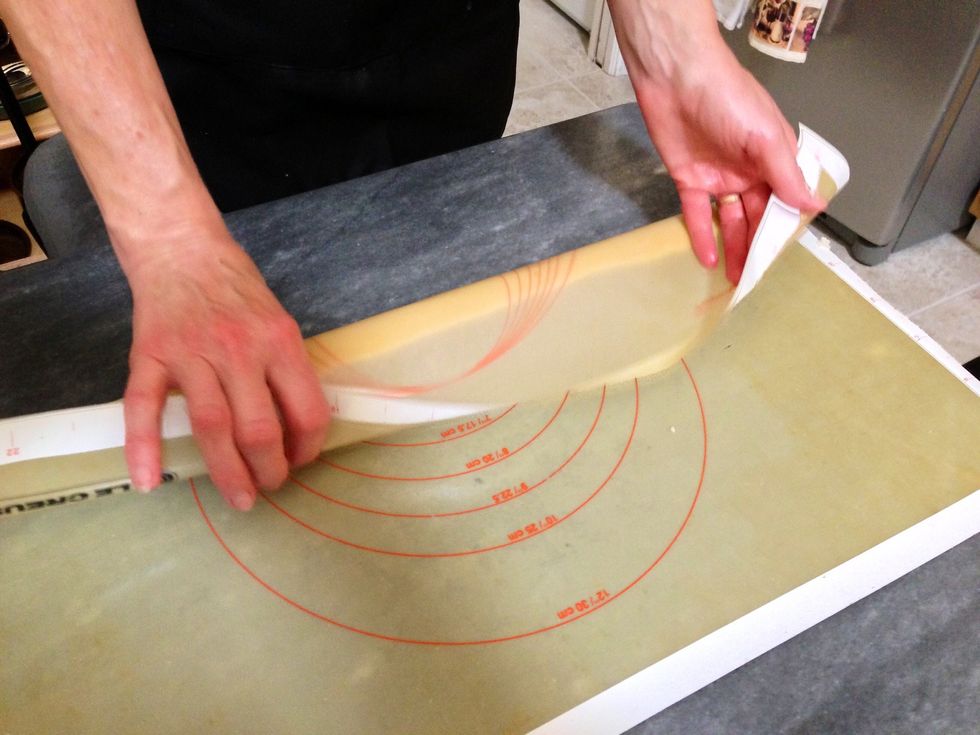 Roll them together. Now you see the reason for the silicone mat!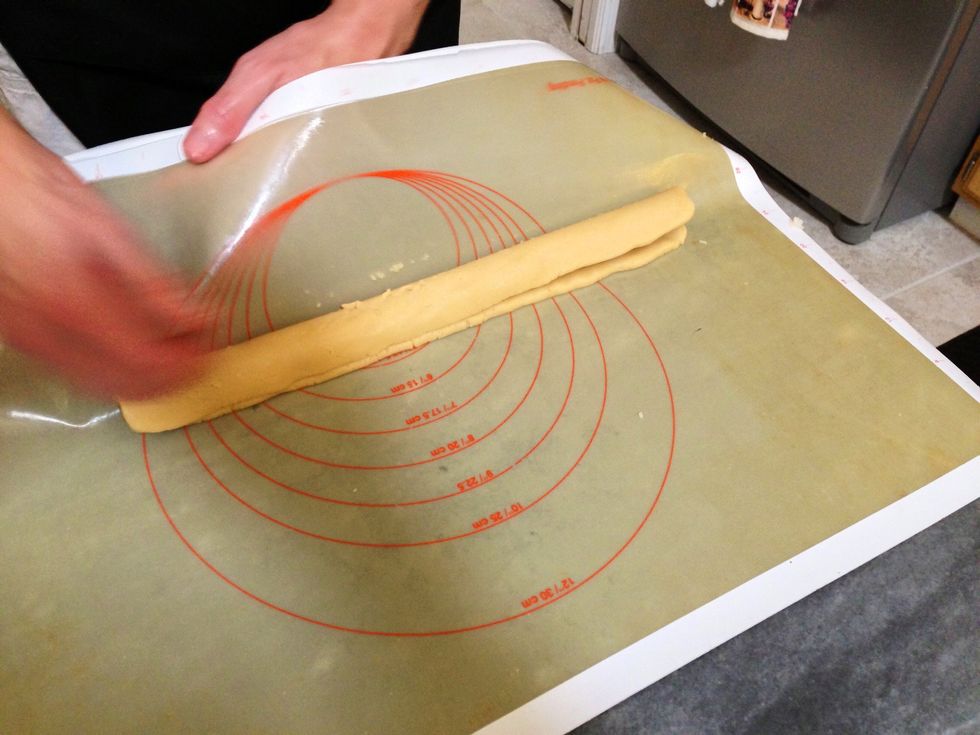 It should look like this!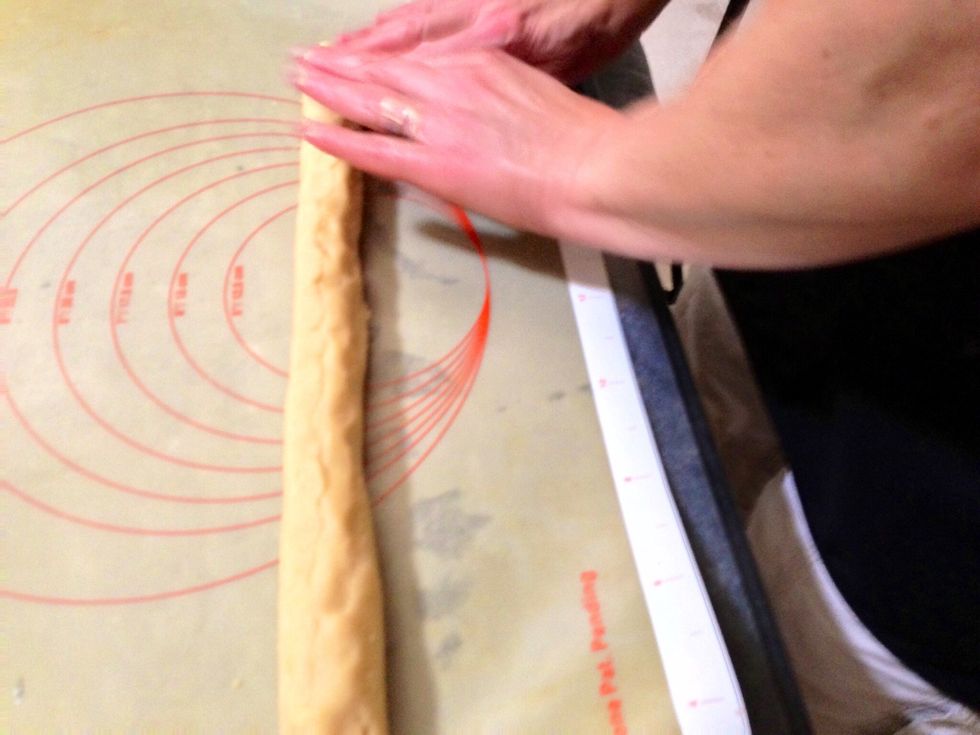 Carefully seal the seam and.....
turn it seam side down.
Brush the top with some of the leftover condensed milk.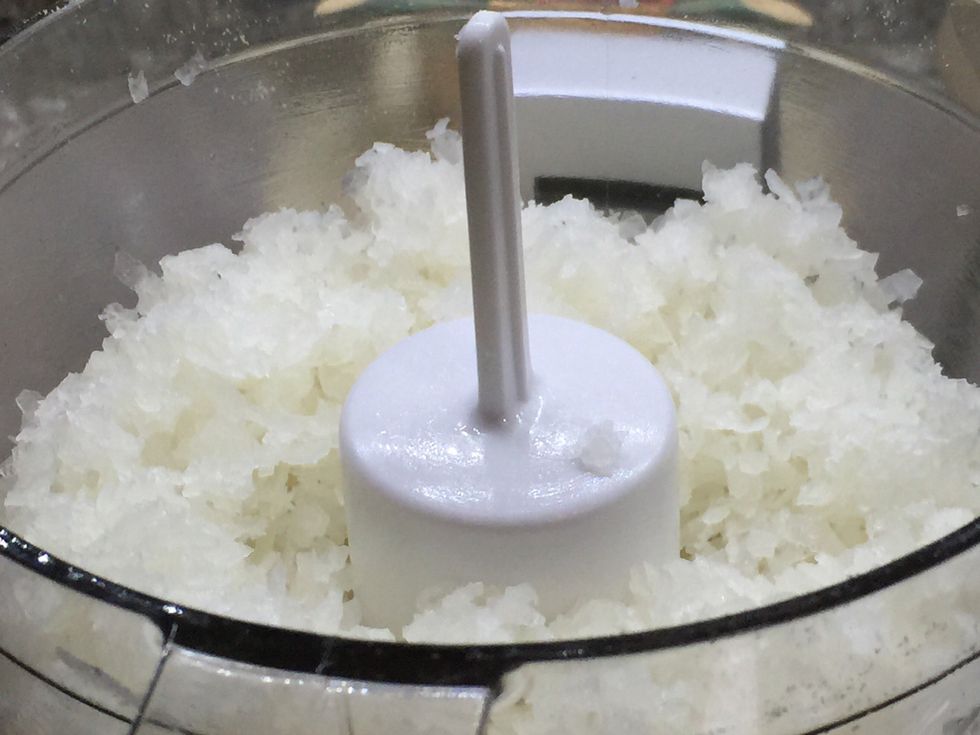 Chop the coconut into small bits in the food processor.....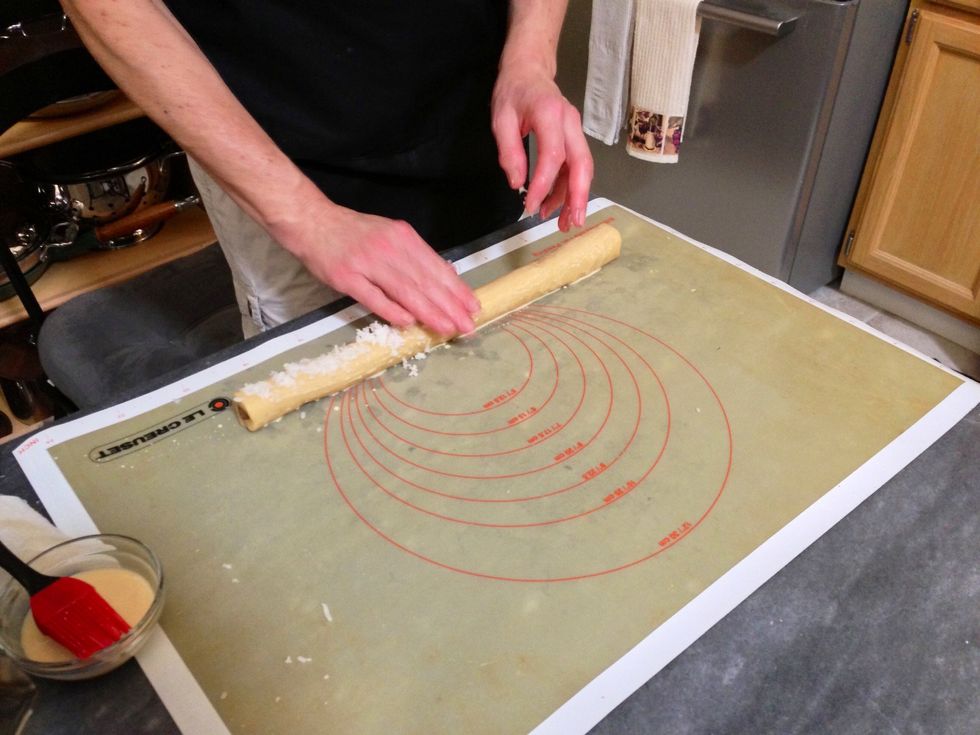 and spread a little on the top.
Slice the log into about 1/2" cookies - on a slight angle.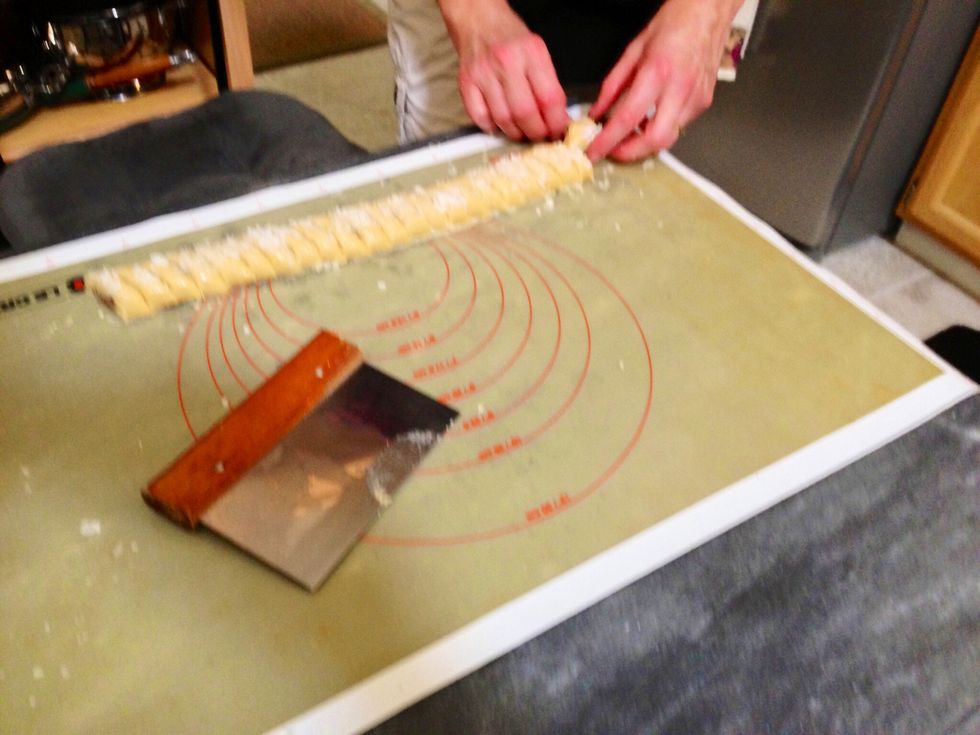 Take the two end pieces, which will be smaller, and put them together, with the cut sides facing in, to make a full cookie...waste not, want not!! 😀
use a small spatula or icing knife to lift each cookie and...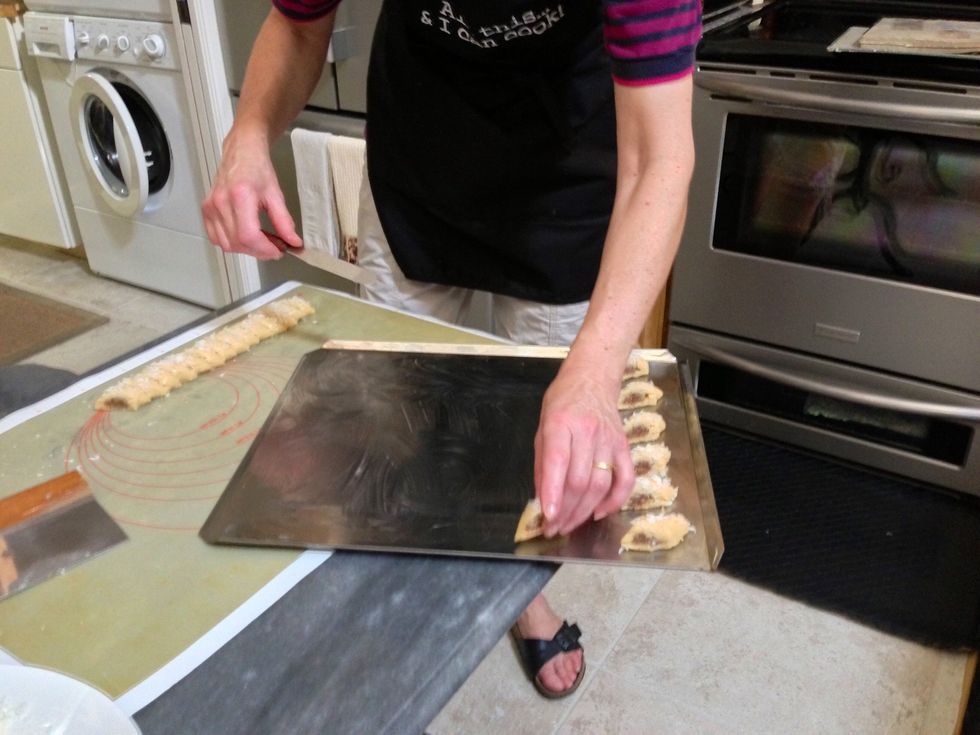 place them on a cookie sheet. These sheets fit five in a row. I know there are six in that first row, but....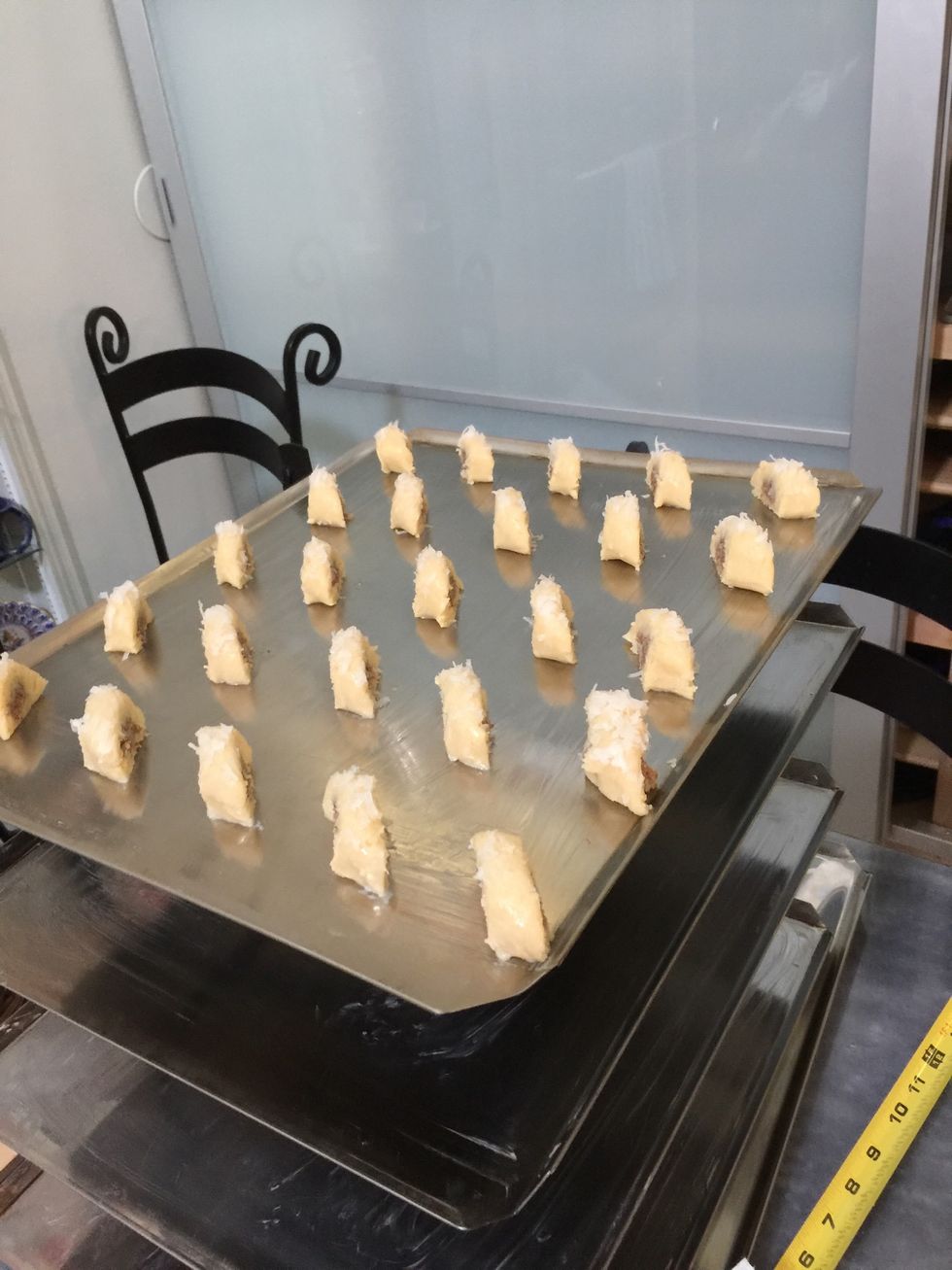 They didn't fit! 😏 Five by Five!!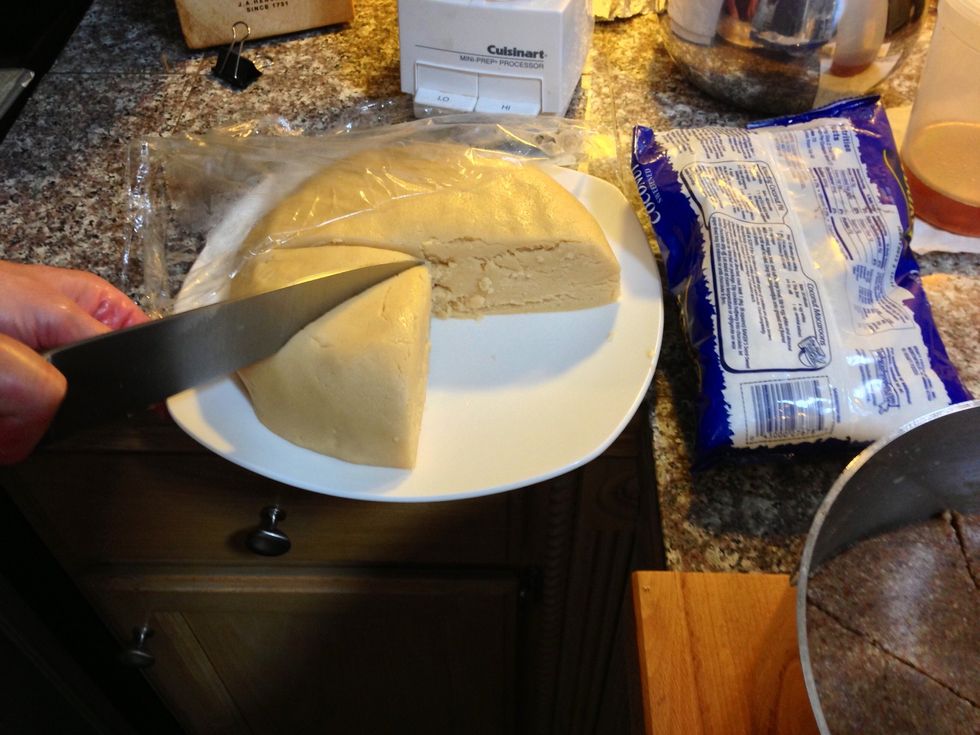 Get another piece of dough.........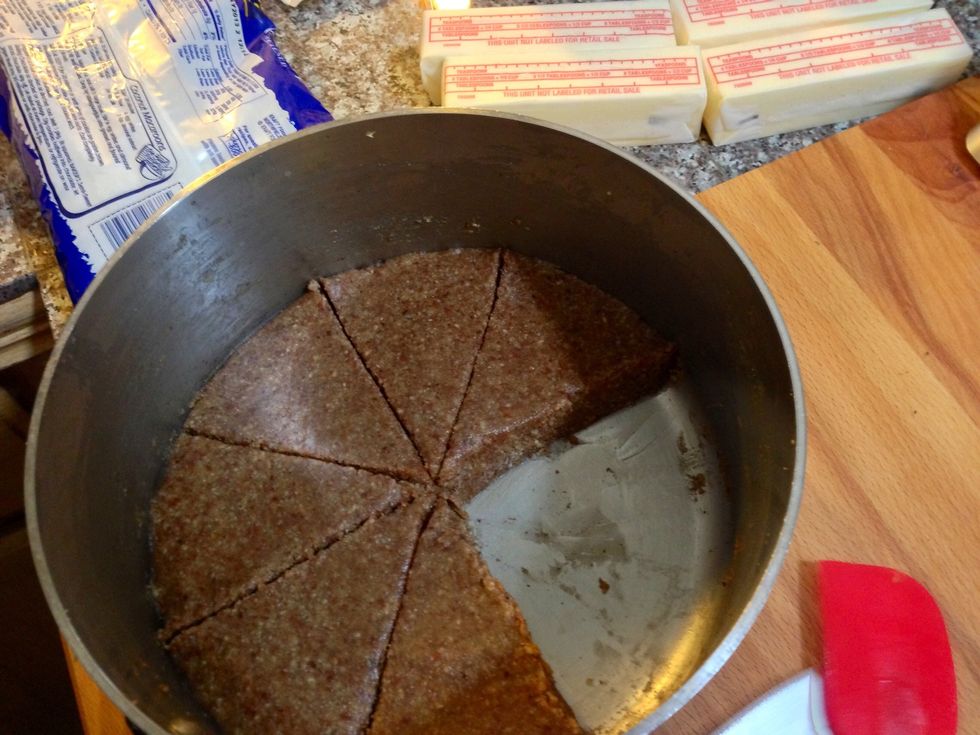 another portion of filling and do it again and again.....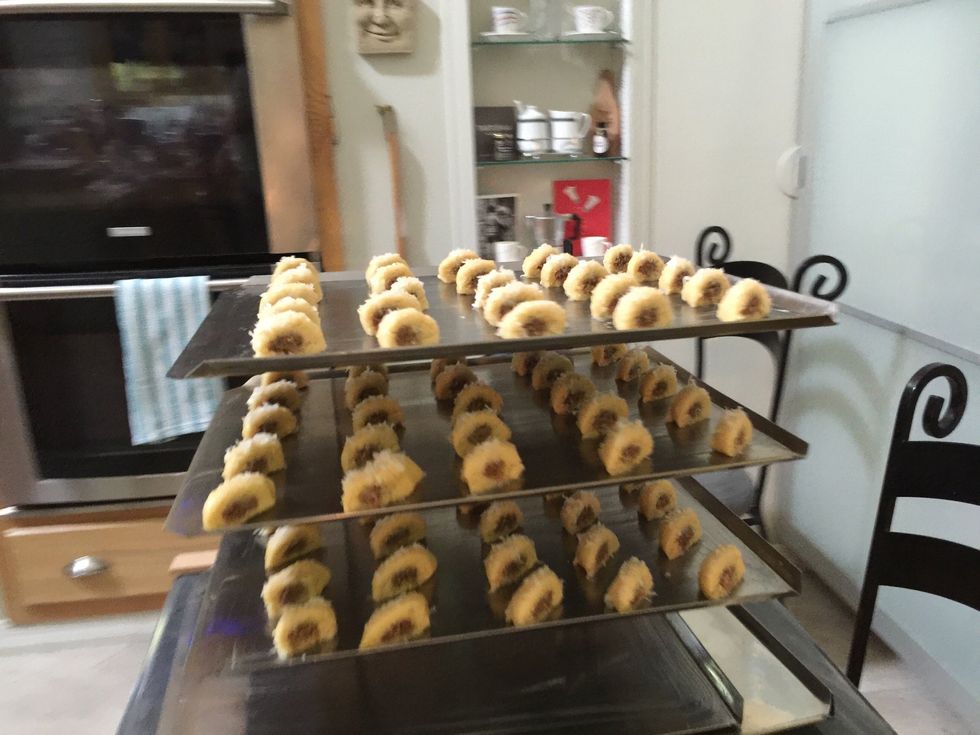 until they are all on cookie sheets! 😊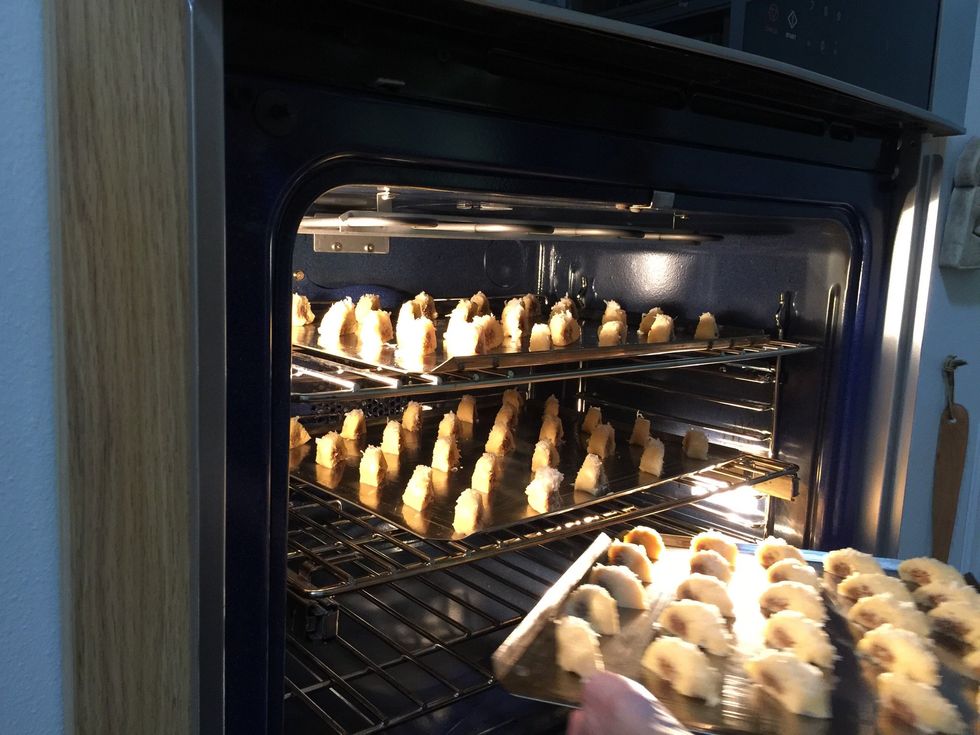 We use a convection oven with three racks at a time..
and bake for 13 - 15 minutes, rotating the sheet at about 7 minutes. The oven setting shows 325° because of the convection conversion. Whatever YOUR oven requires to bake them until the look like..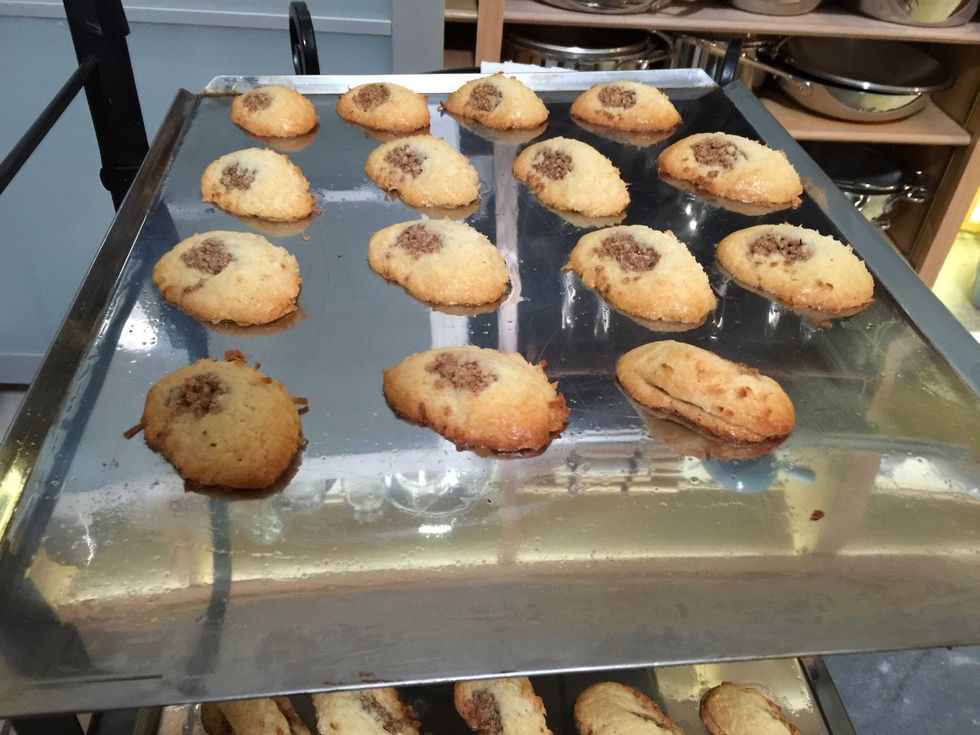 THIS!! Let them cool on the cookie sheet for about 5 minutes.
Then put them on a cooling racks until totally cool! Then start enjoying!. 😋 They last in airtight cans for MONTHS! But they are best right now and for about 6 weeks.
I know this Guide has many steps, but it was two years in the making and the recipe has been in our family for a hundred years that I can verify. This is 1/3 of the original recipe!
FOR THE COOKIE DOUGH
27.0oz All-purpose flour
1.0lb Powdered sugar
1.0Tbsp Baking powder
1.0lb Butter flavored shortening
3.0 Eggs
2.0tsp Vanilla extract
1/3c Evaporated milk ( NOT sweetened condensed)
FOR THE FILLING
11.0oz Pecans - Very Finely ground or Pecan Meal
1/2 Graham Crackers - finely ground
1/3 Stick of butter
1/2c Honey
2.0Tbsp Milk
Grated rind of 1/3 of a lemon
FOR BAKING
1.0c Sweetened coconut, chopped
Some of the reserved evaporated milk to brush tops
This is 1/3rd of the original recipe
It makes 140 cookies