My gramma made these Baked Beans & wrote down her recipe 30 years ago. They are really very easy and taste delicious! Soak Great Northern beans overnight. Boil next day till tender. Add sauce & bacon!
28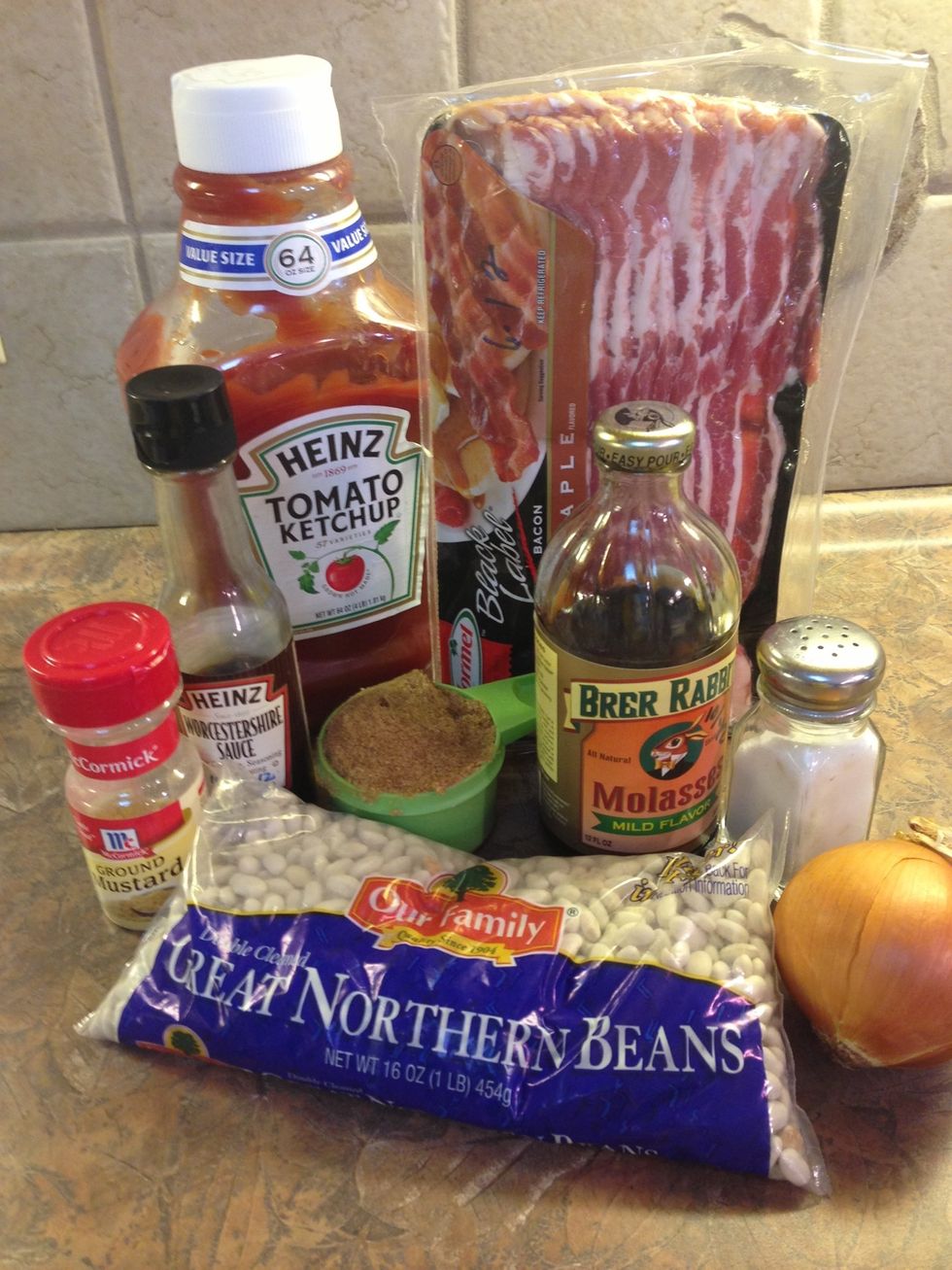 Great Northern Beans are in the bean/lentil section of your grocery store. I usually have all of these basic ingredients on hand.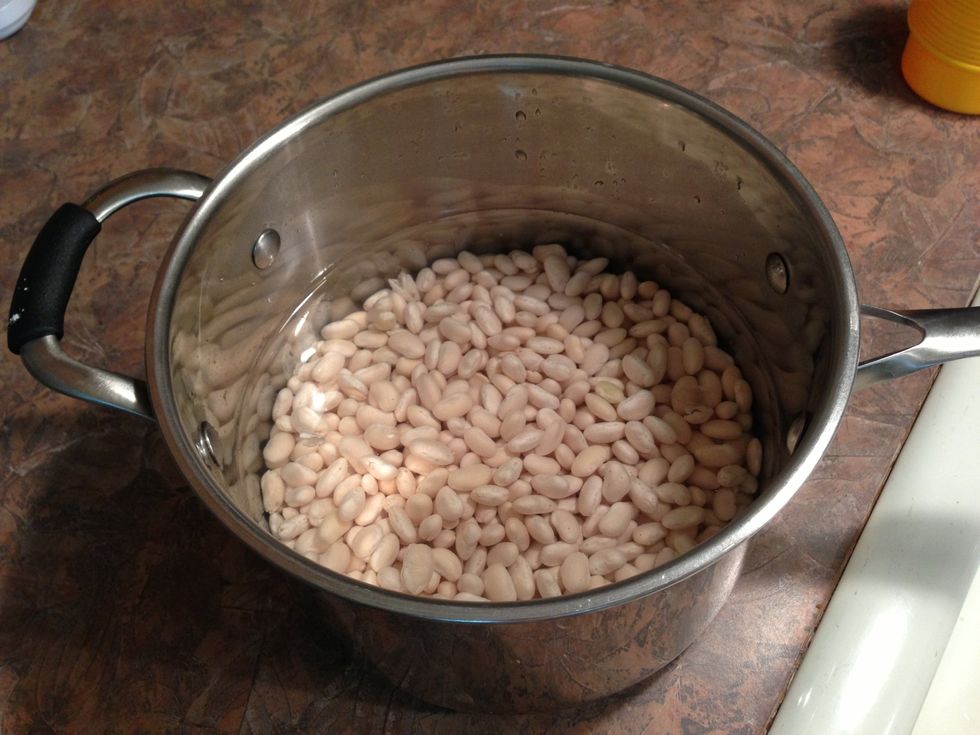 Soak beans 8+ hours. I usually soak overnight and finish & assemble the beans the next day.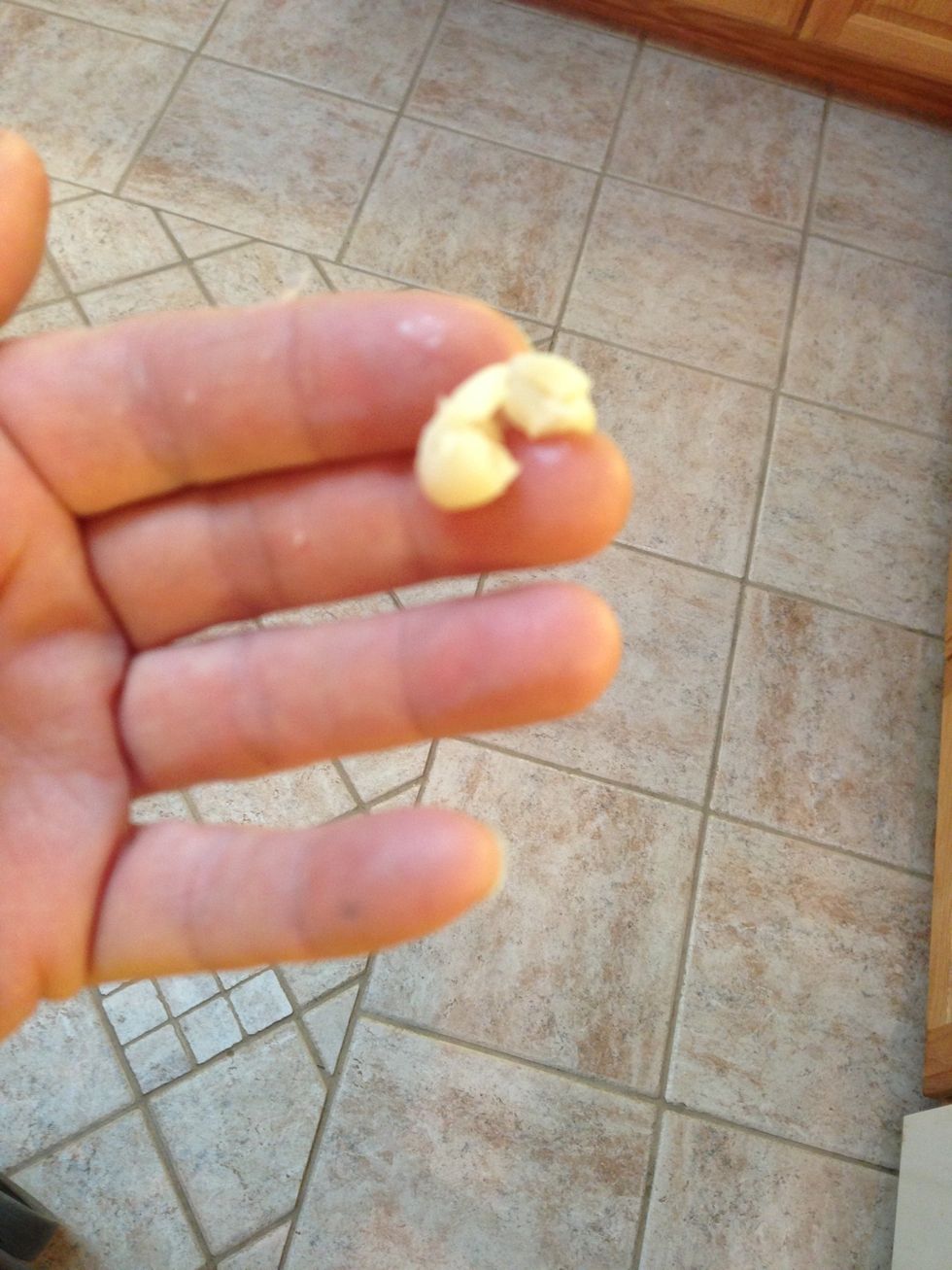 Another way to test is try to cut bean with fingernail.
Note: You may notice in my photos... this time I made a half recipe which yields 4 generous servings. I used half a bag of beans. For company or a family, I recommend this recipe for 8-12 servings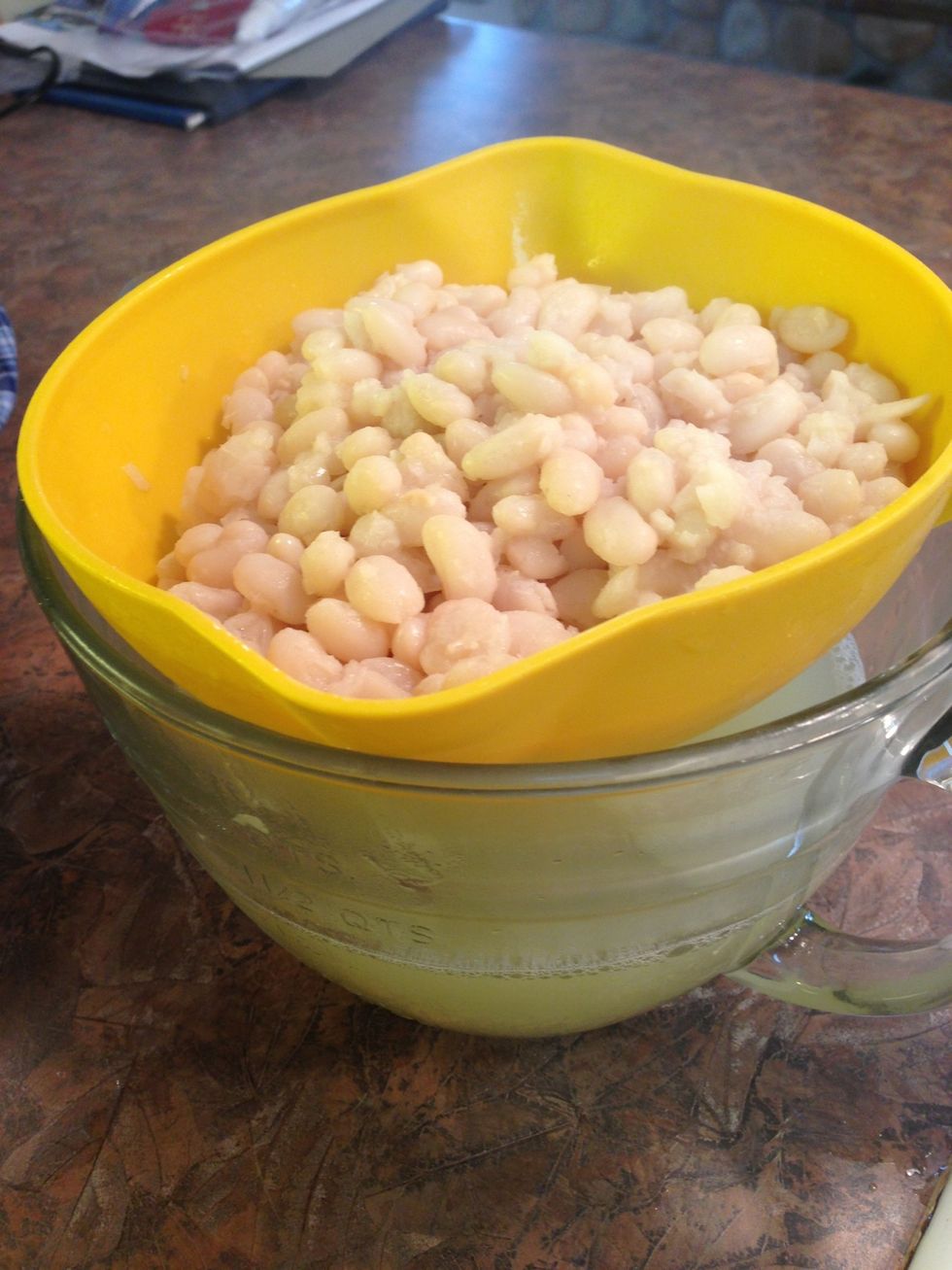 Drain while you prepare "sauce."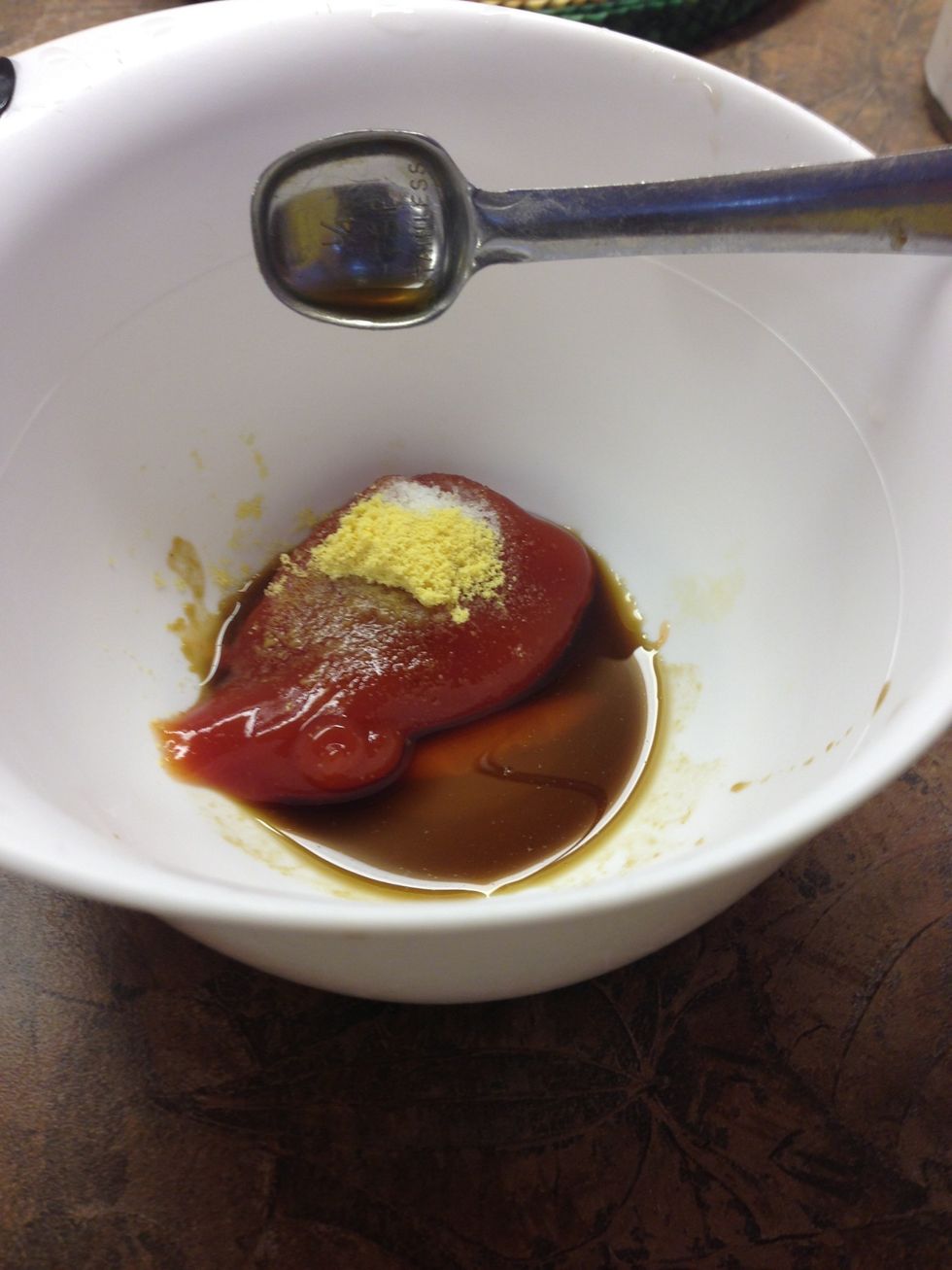 Measure and mix Onions, ketchup, salt, dry mustard, Worcestershire, molasses.
Stir to to mix.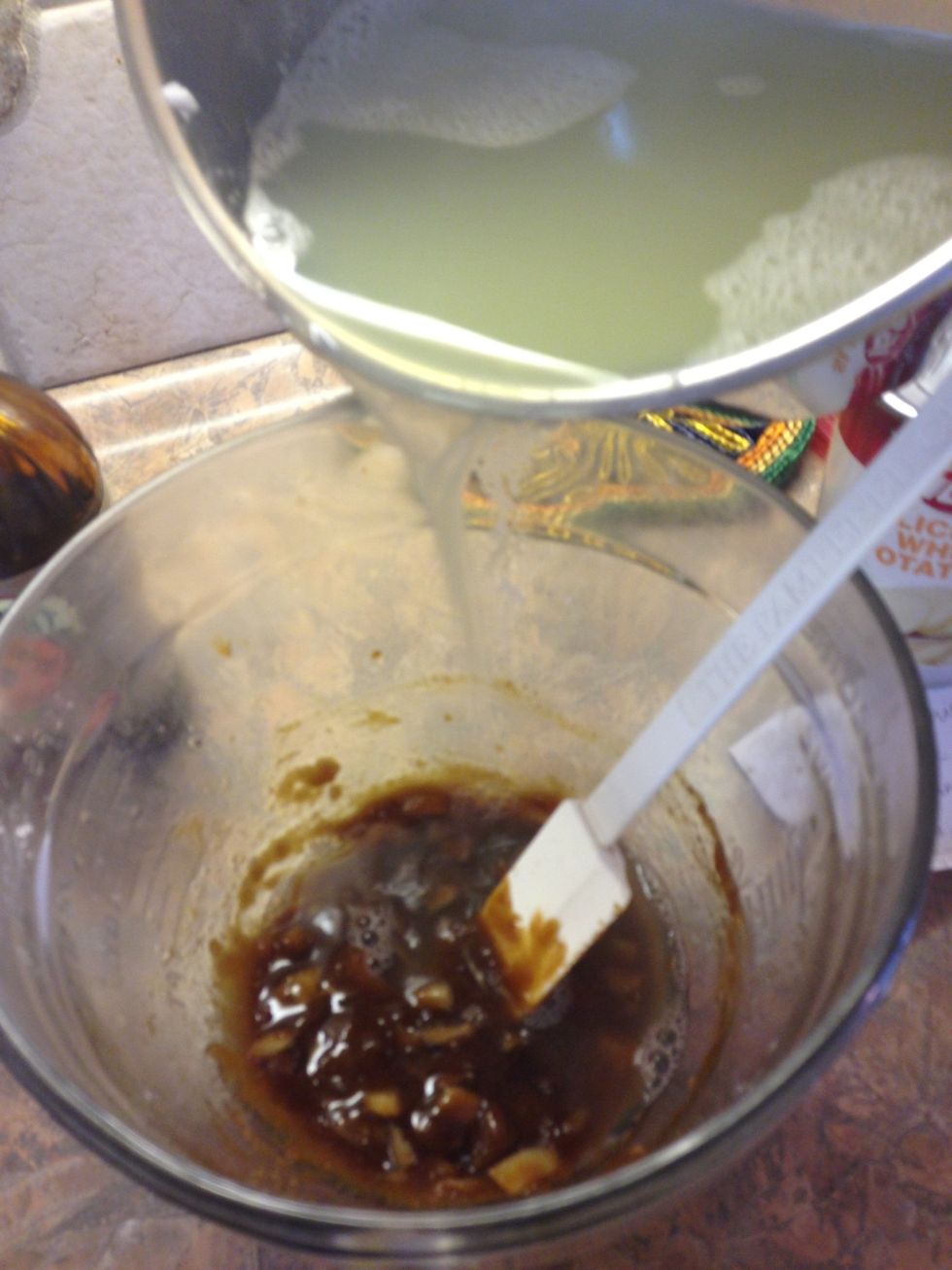 Stir in 1/2 - 1 cup bean liquid, saving some to add later during the baking time. It is tough for me to estimate exactly how much you need. I do it by sight. It should be pourable but not super runny.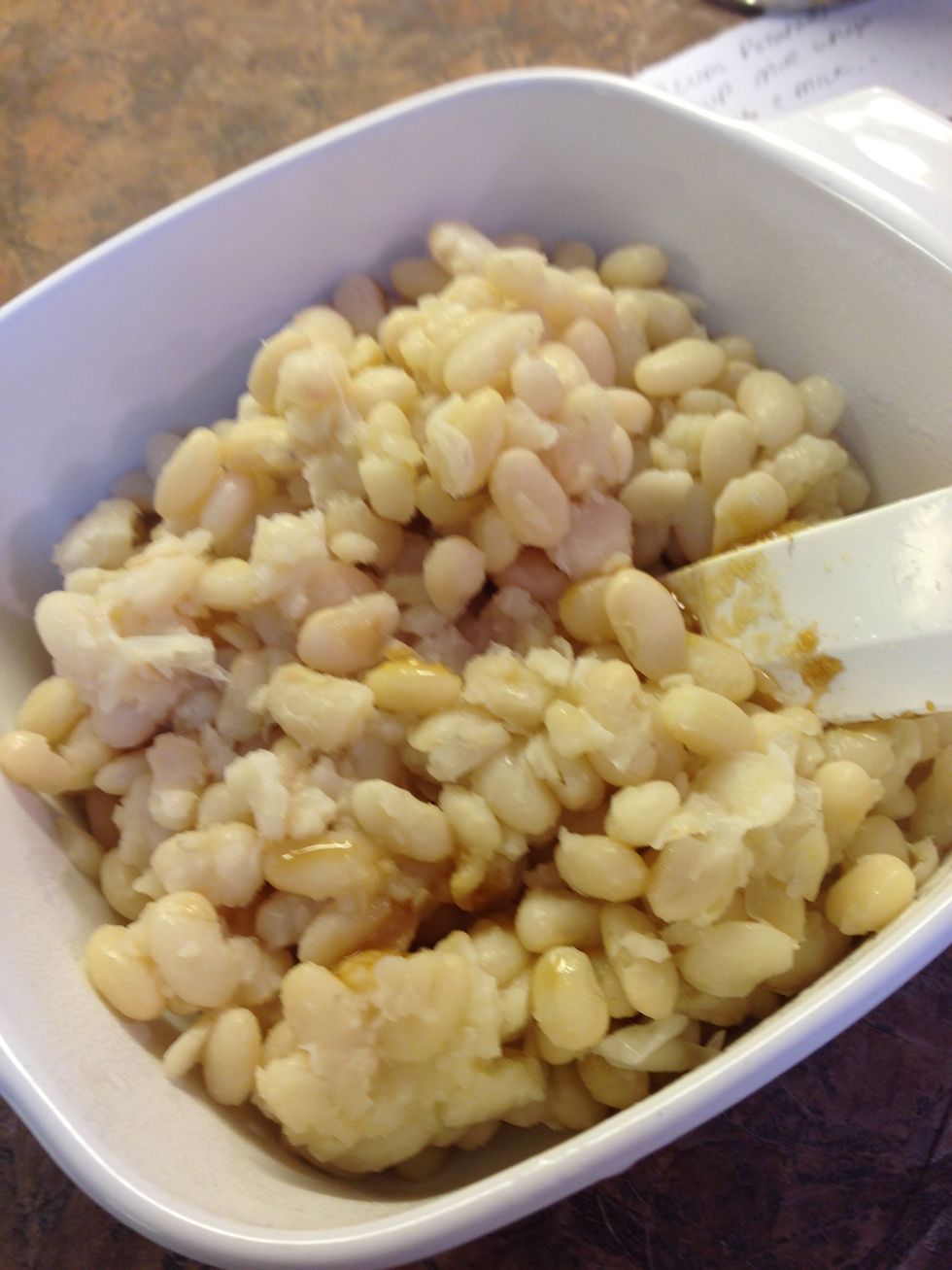 Place drained beans into baking dish.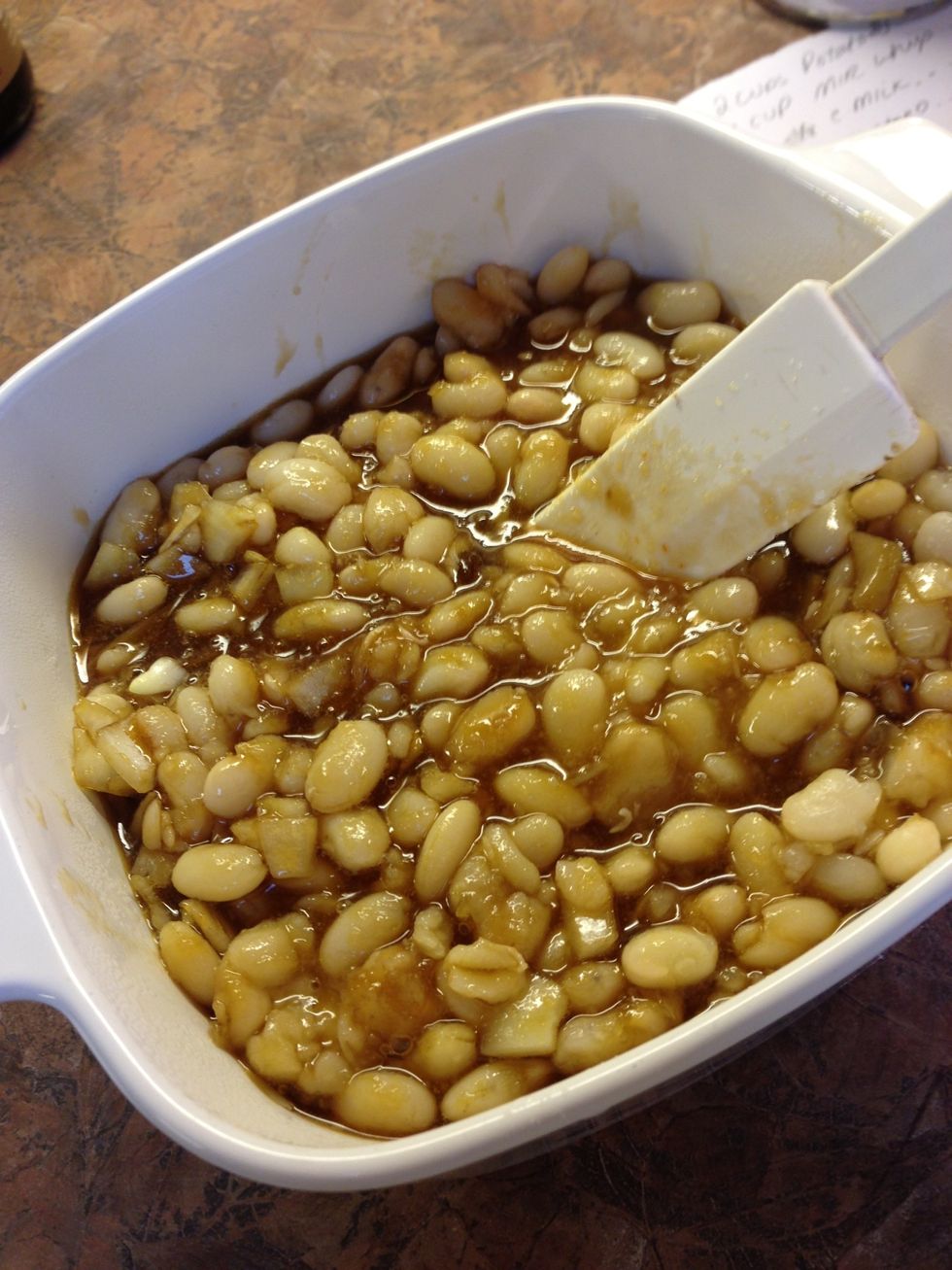 Mix in evenly.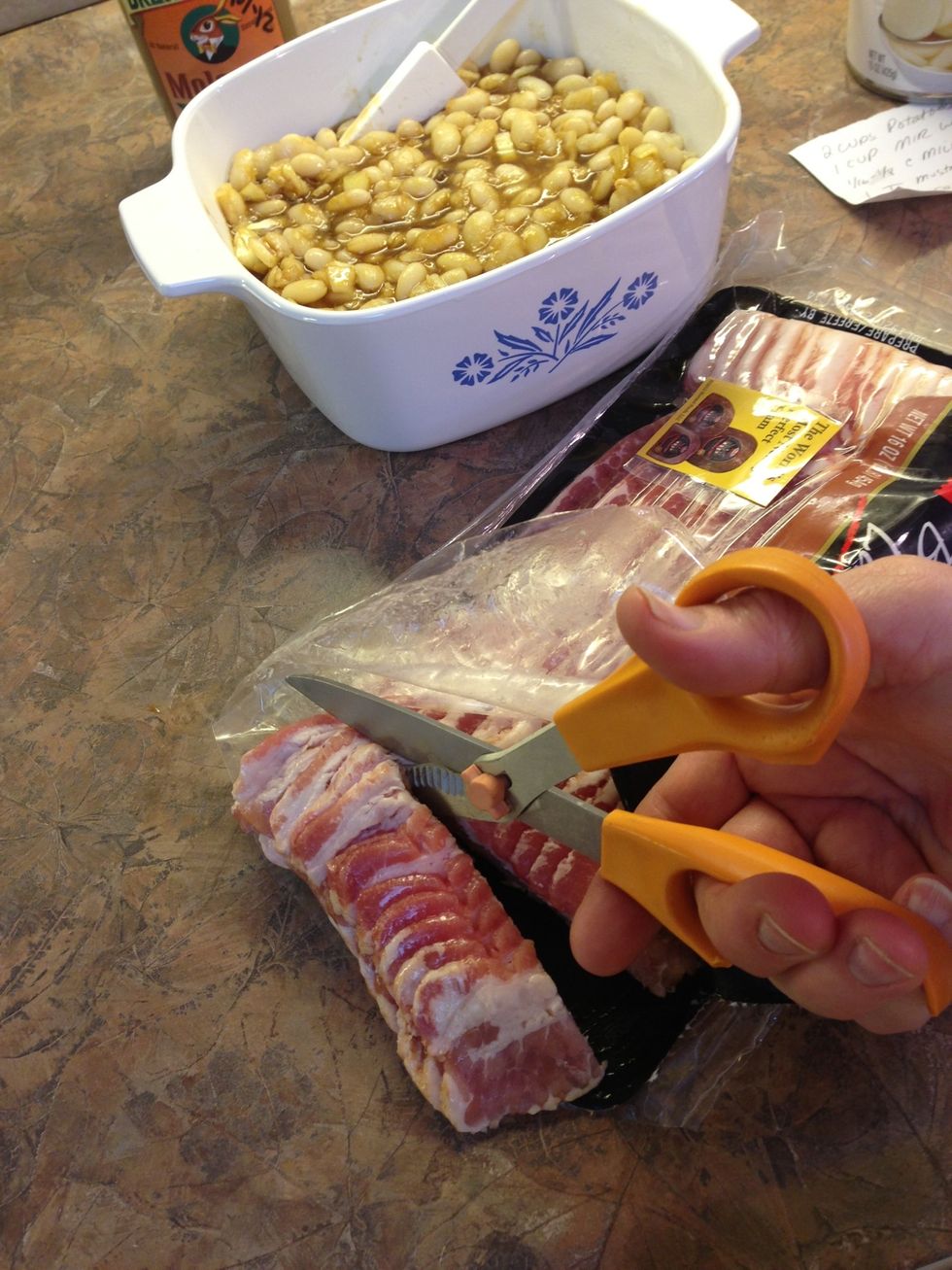 Cut bacon. I LOVE my kitchen shears and use them for so many times I need to cut up foods.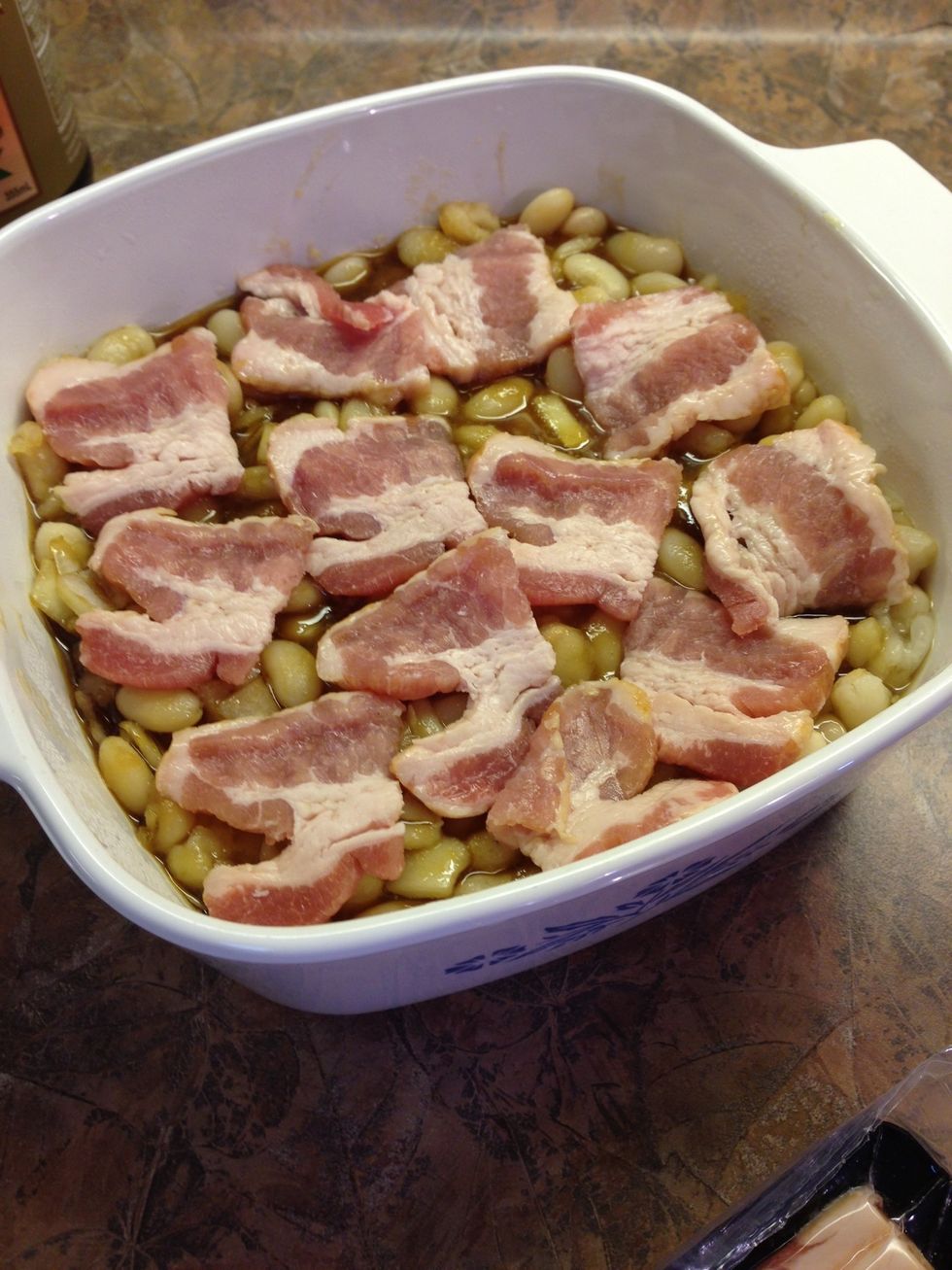 Place bacon pieces on top. You can put more if you like. Sometimes I solidly cover the beans. Bacon adds calories but adds lots of flavor too!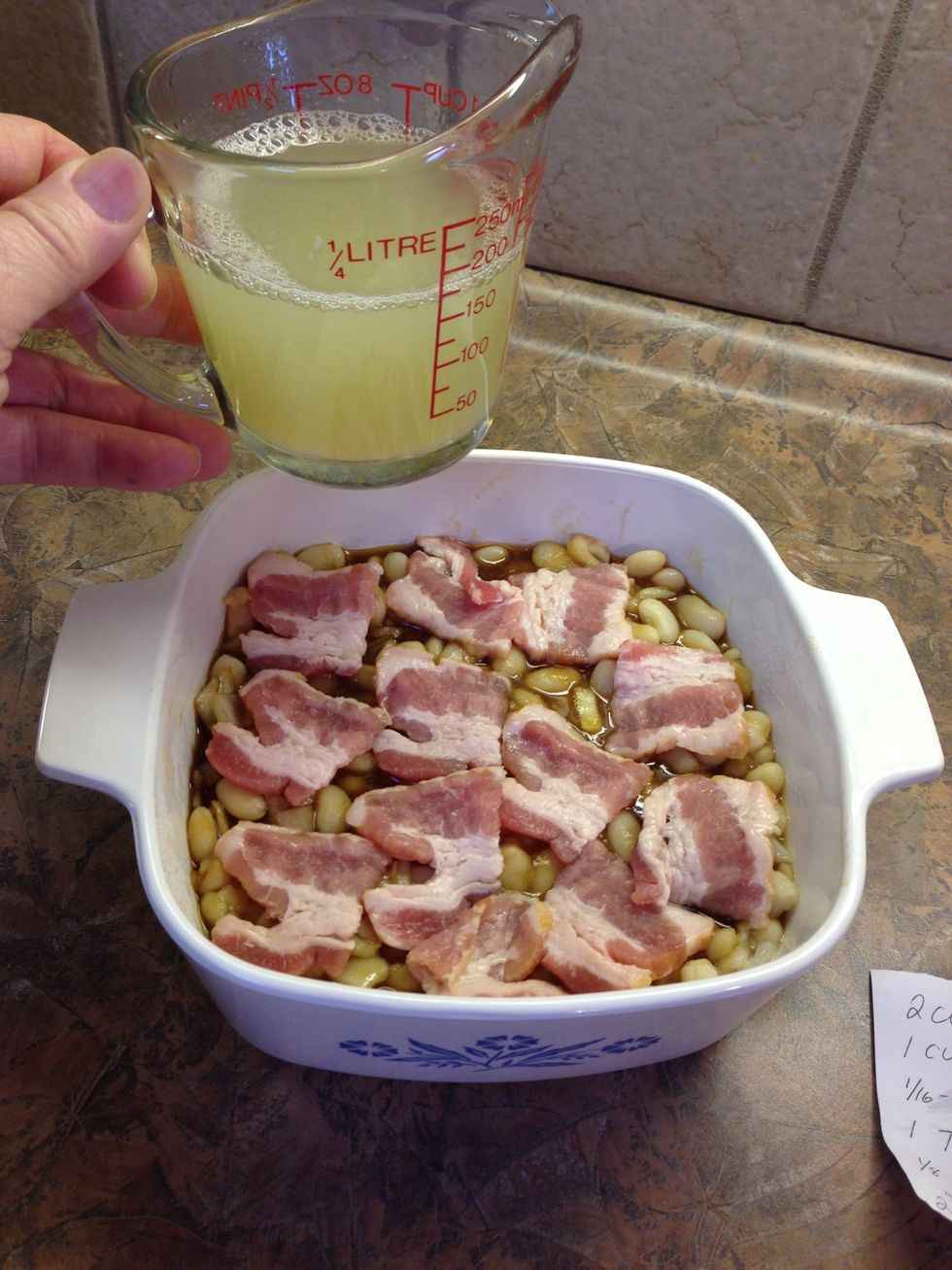 Save out a cup of liquid to add as desired during baking if they appear to be drying out. Bake covered 3 hours @ 300° or 2 hours at 325°. Check each hour, removing cover last 30-45 minutes to brown.
Serve warm and enjoy! I've always called these "Gramma Dorothy Beans" because I learned them from her, so I dedicate this guide to her.
1.0lb Great Northern beans
1/3lb Bacon, cut 1" squares
3.0Tbsp Chopped onion
1/2Tbsp Ketchup
1/4tsp Salt
1/4tsp Dry Mustard
1/4tsp Worcestershire sauce
1.0c Brown Sugar
1.0Tbsp Molasses (I use dark)
Rollie Brandt
I've been an artist all my life and raised my children as a stay at home mom. Happily married 40 years. I love to share what I do...