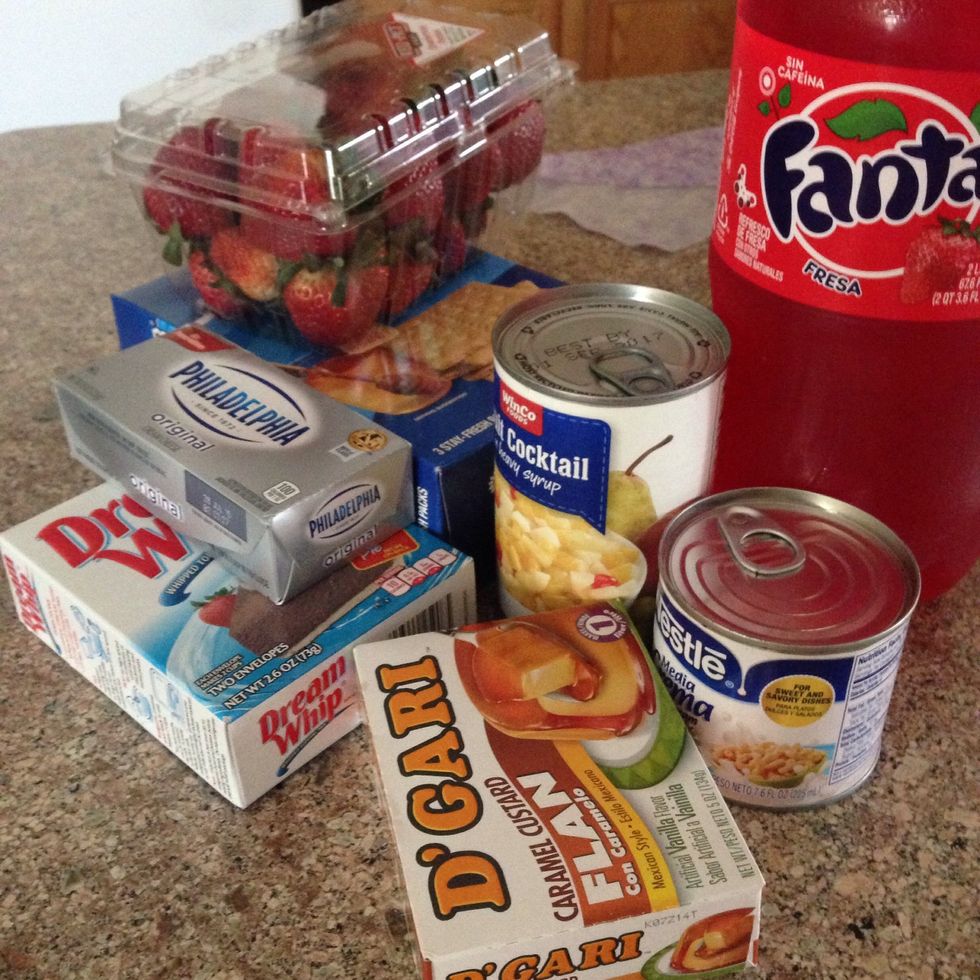 Ingredients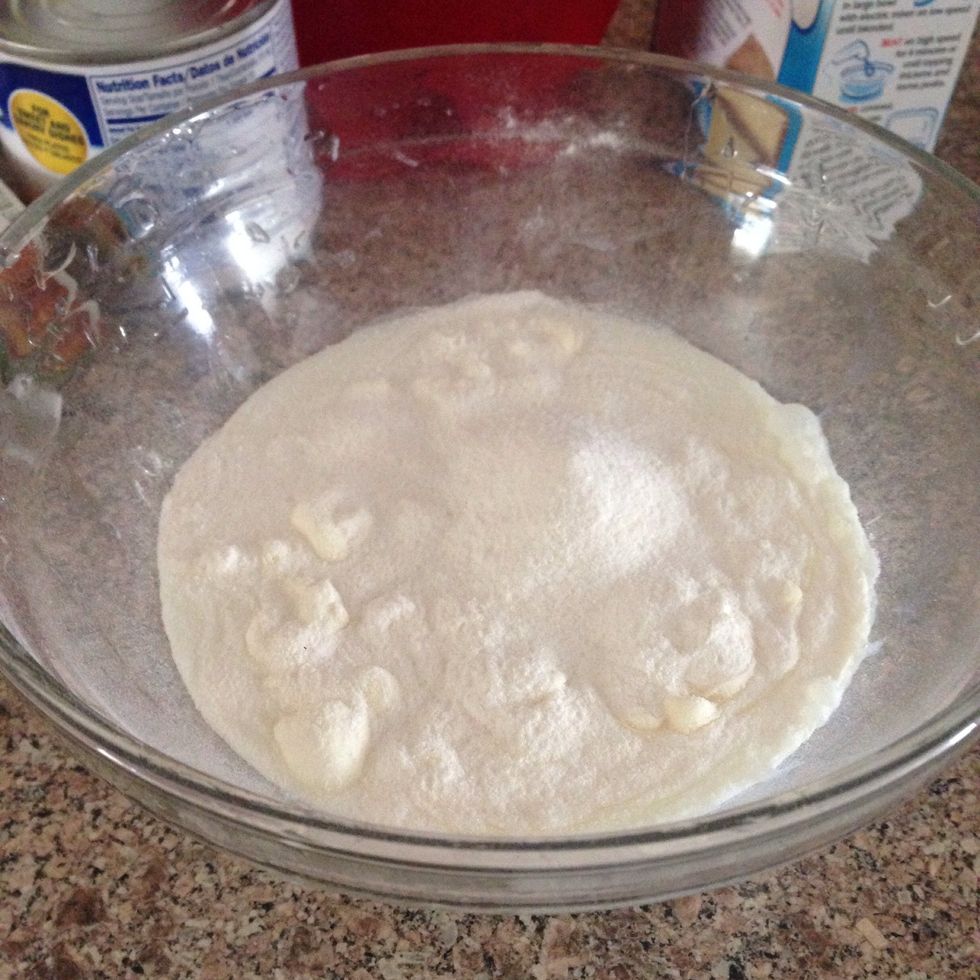 Stir in 1 cup of cold milk and two packet of dream whip cream.
Whisk for about 2 minutes or until the mix is thick.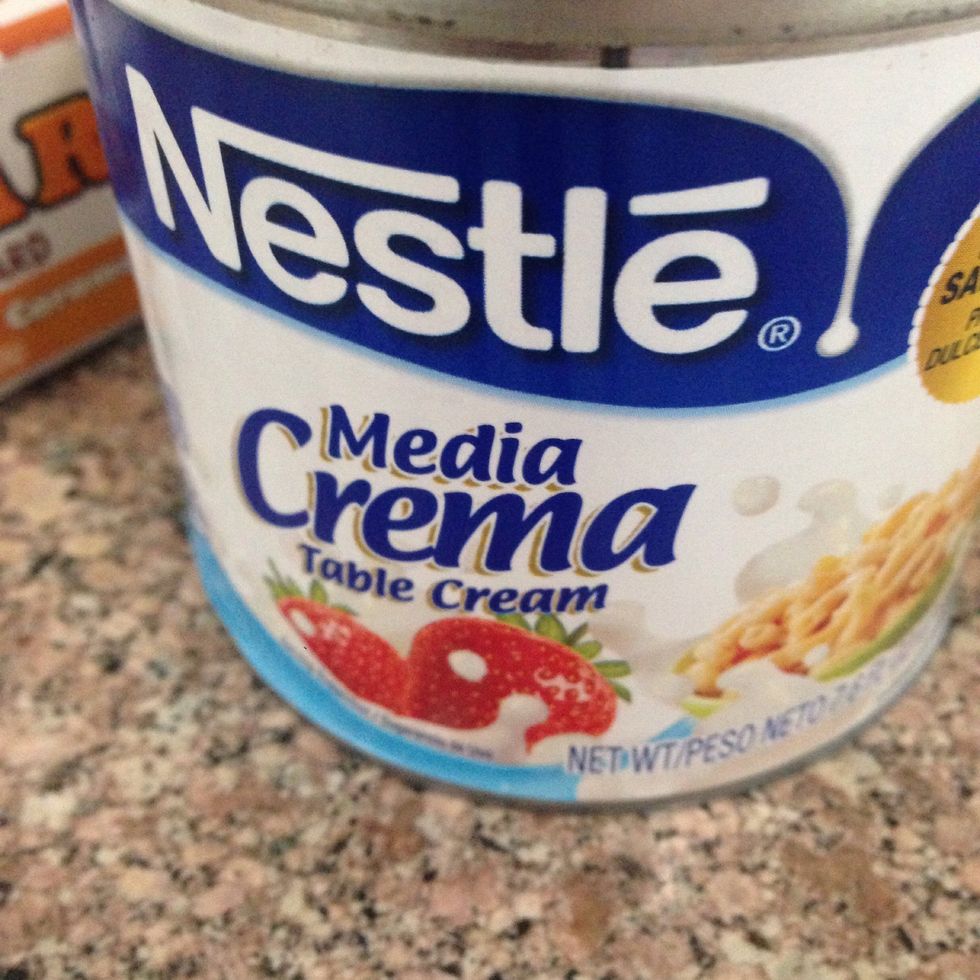 Add table cream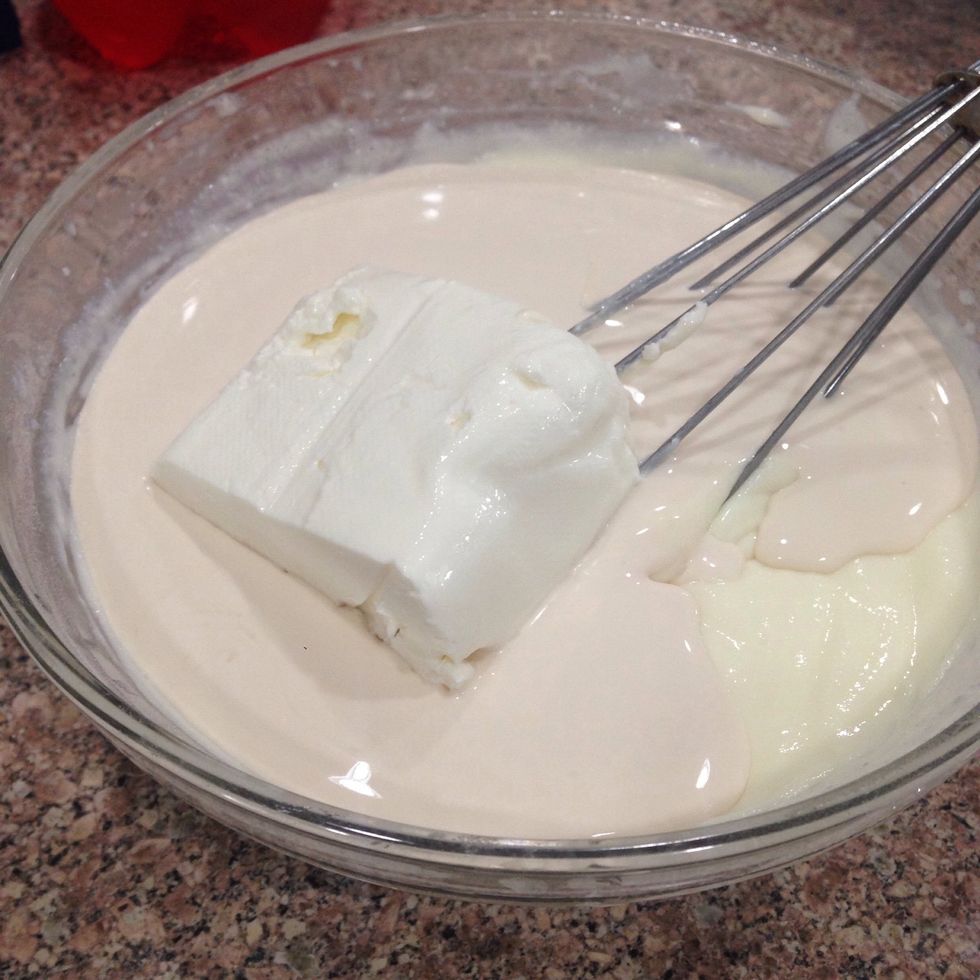 And cream cheese, i used Philadelphia cream cheese.
Mix well and set aside.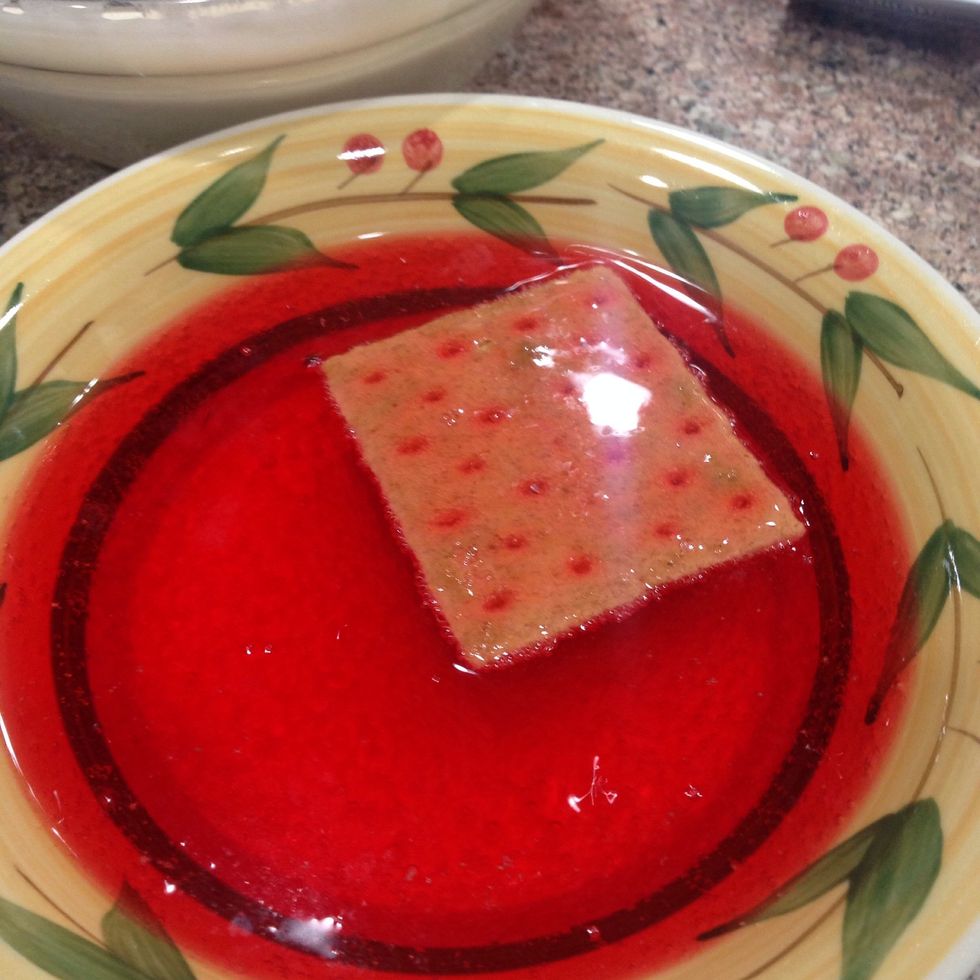 In another bowl, pour in 2 cups of fanta soda. U can use Pepsi or milk, but I like the strawberry flavour. And dip in the graham crackers.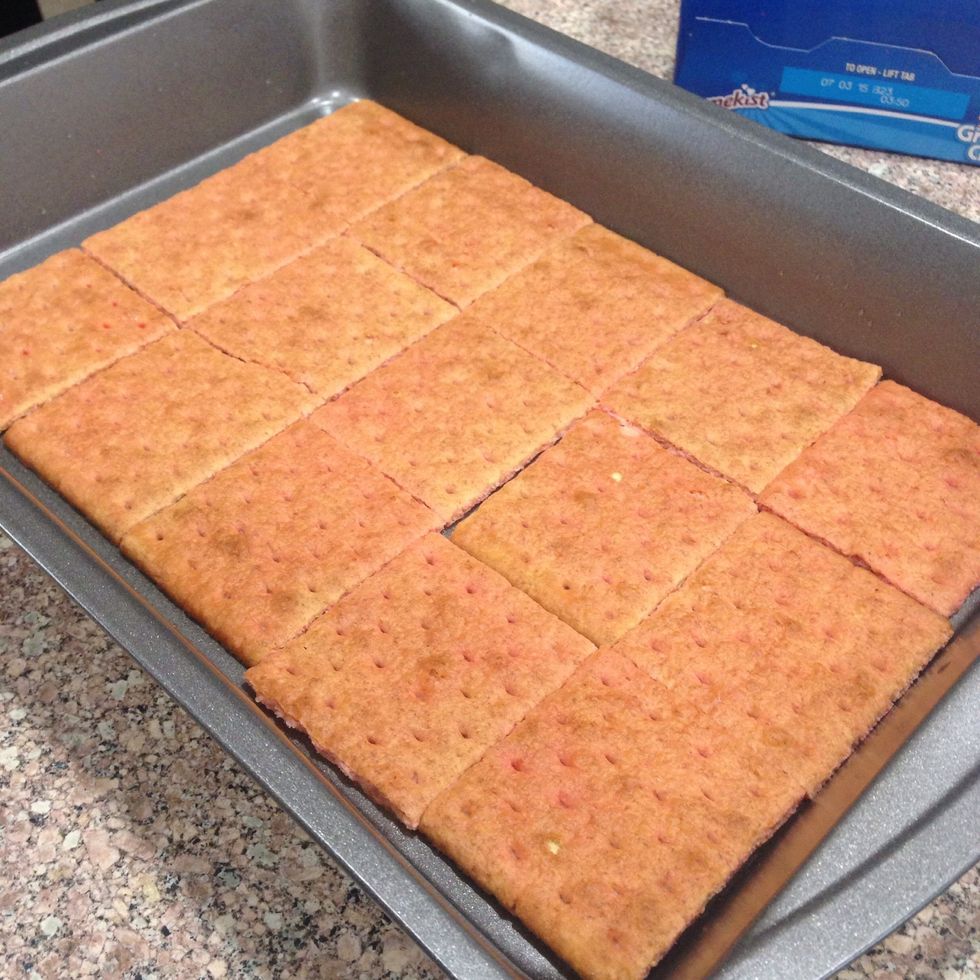 Place the graham crackers after dipping into the pan like this.
After that pour in half if the cream mixing.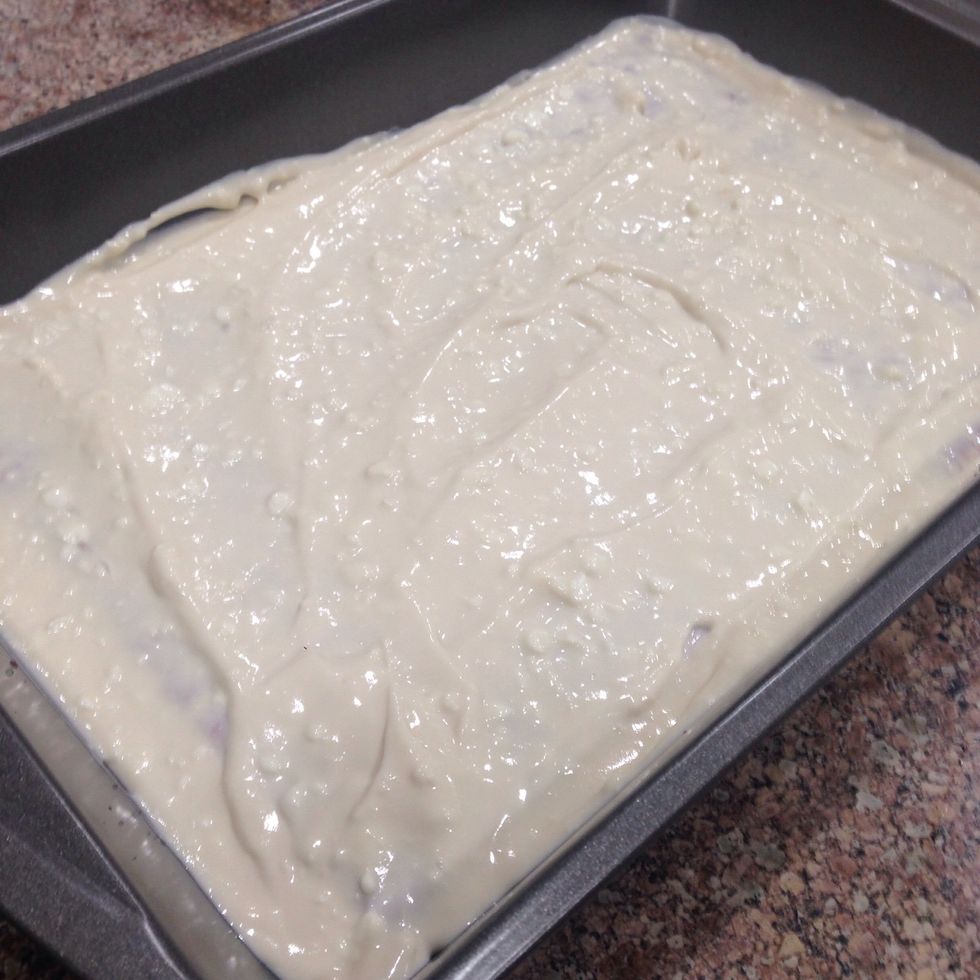 And spread it out like this.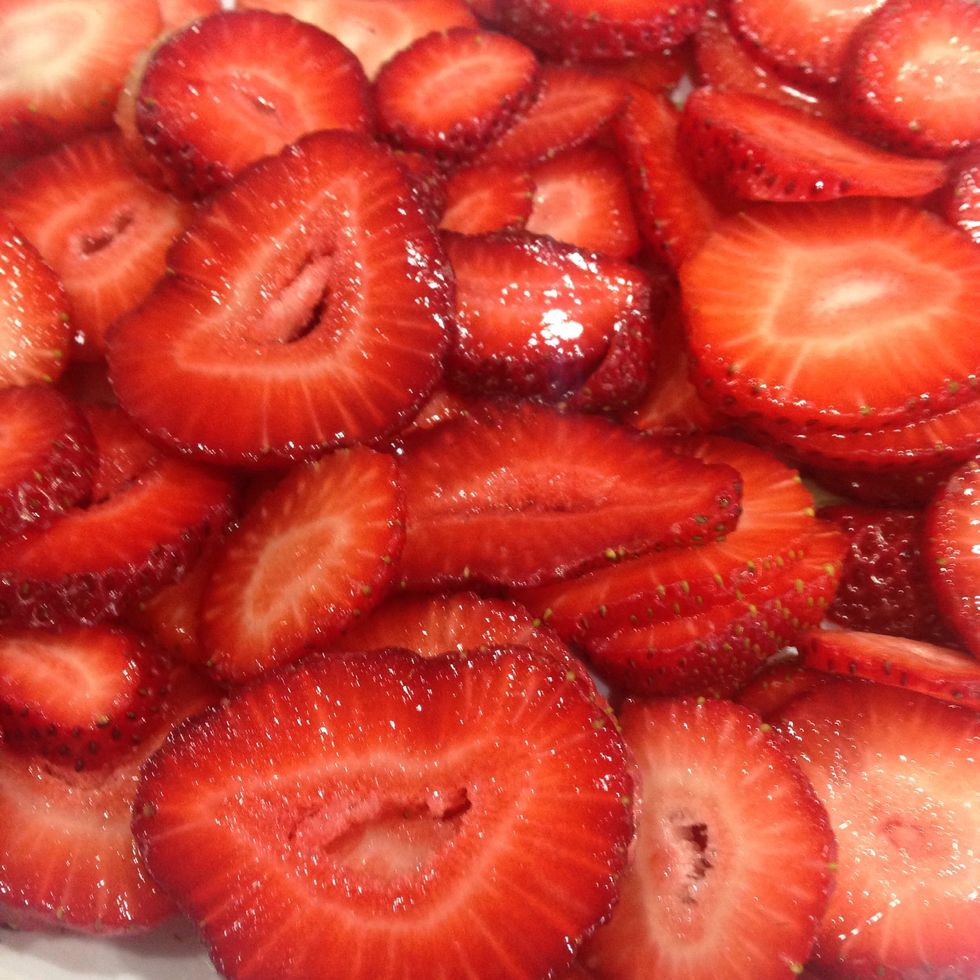 Cut strawberries like this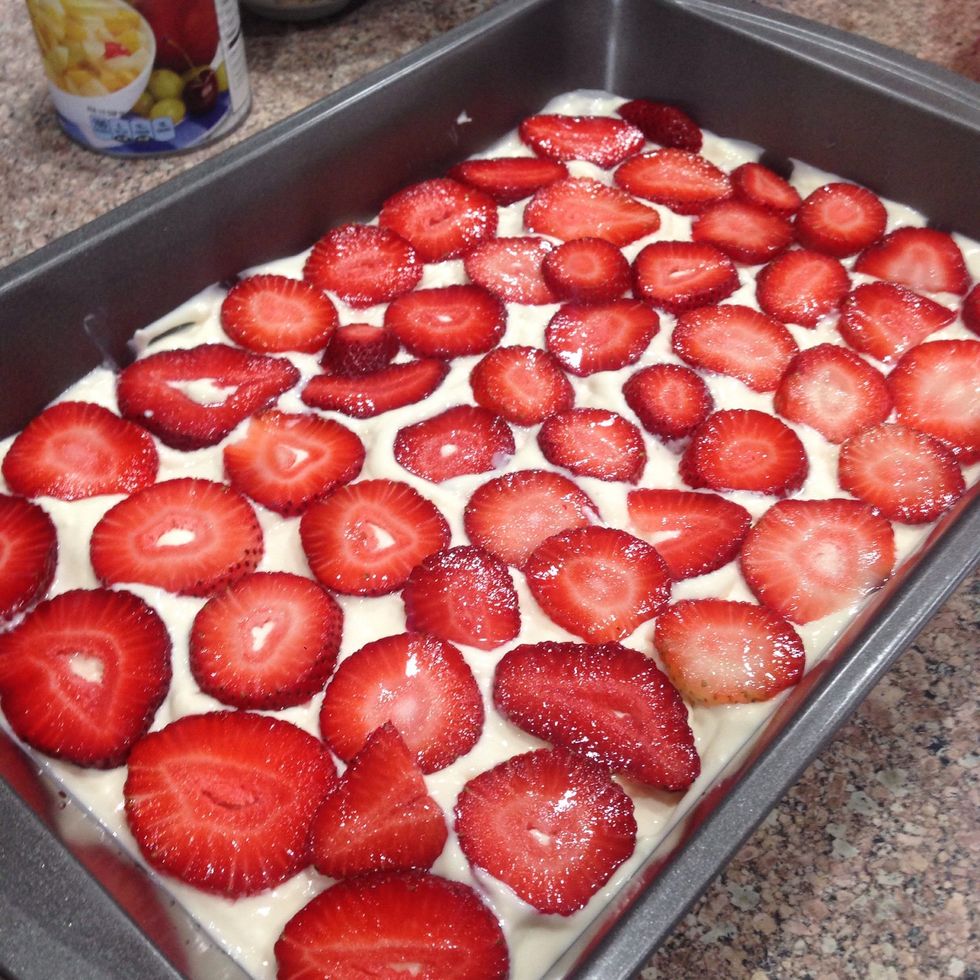 Start topping with strawberries.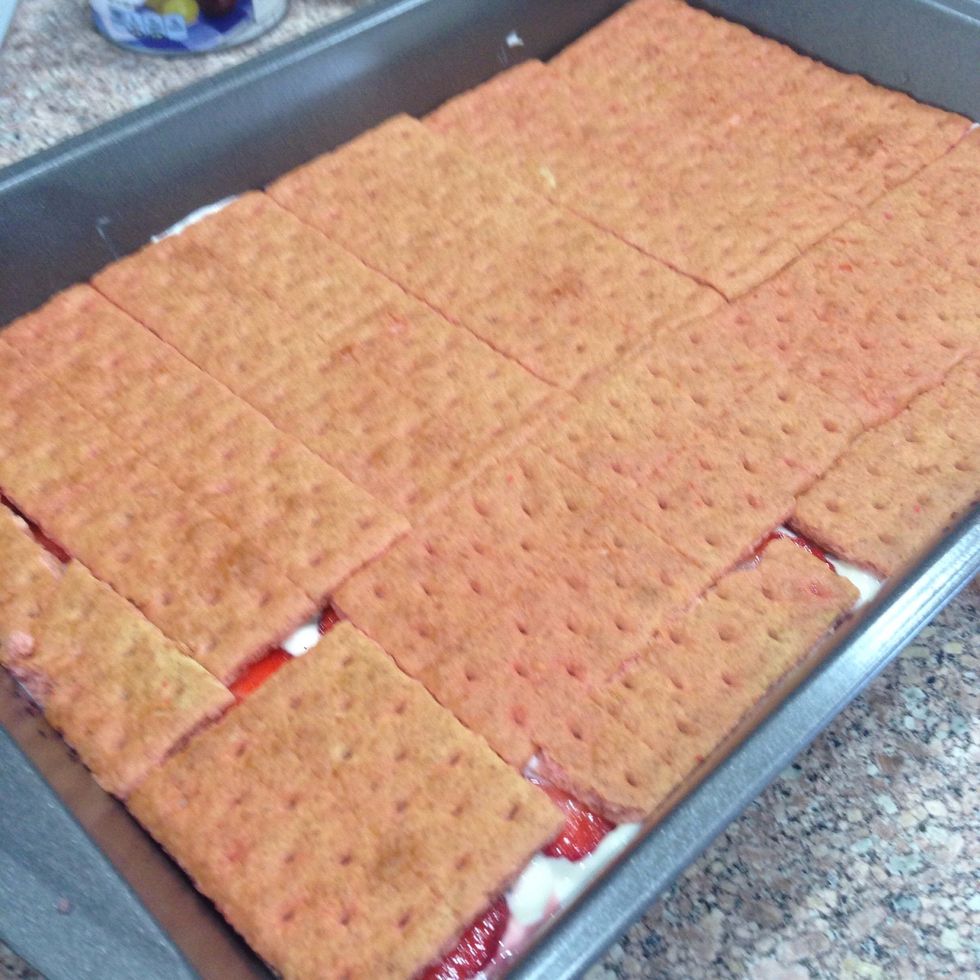 Then add another layer of dipped graham crackers.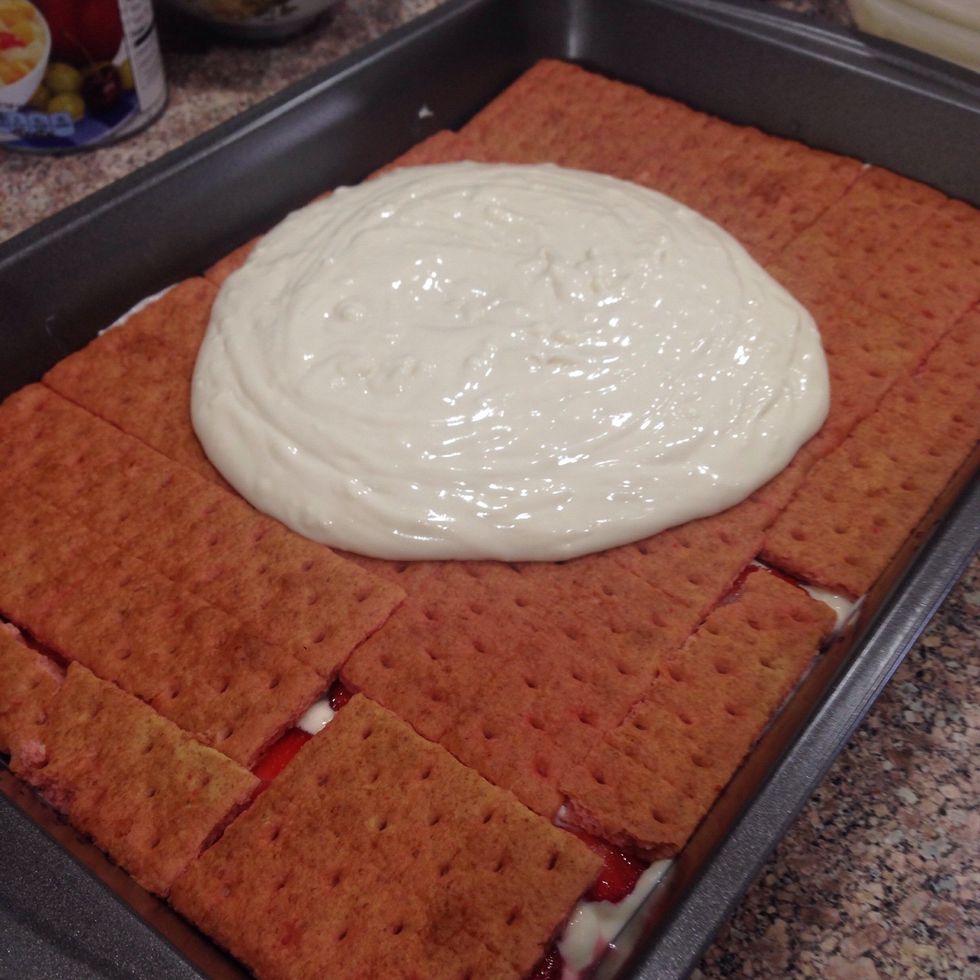 And add the rest of the cream mixture.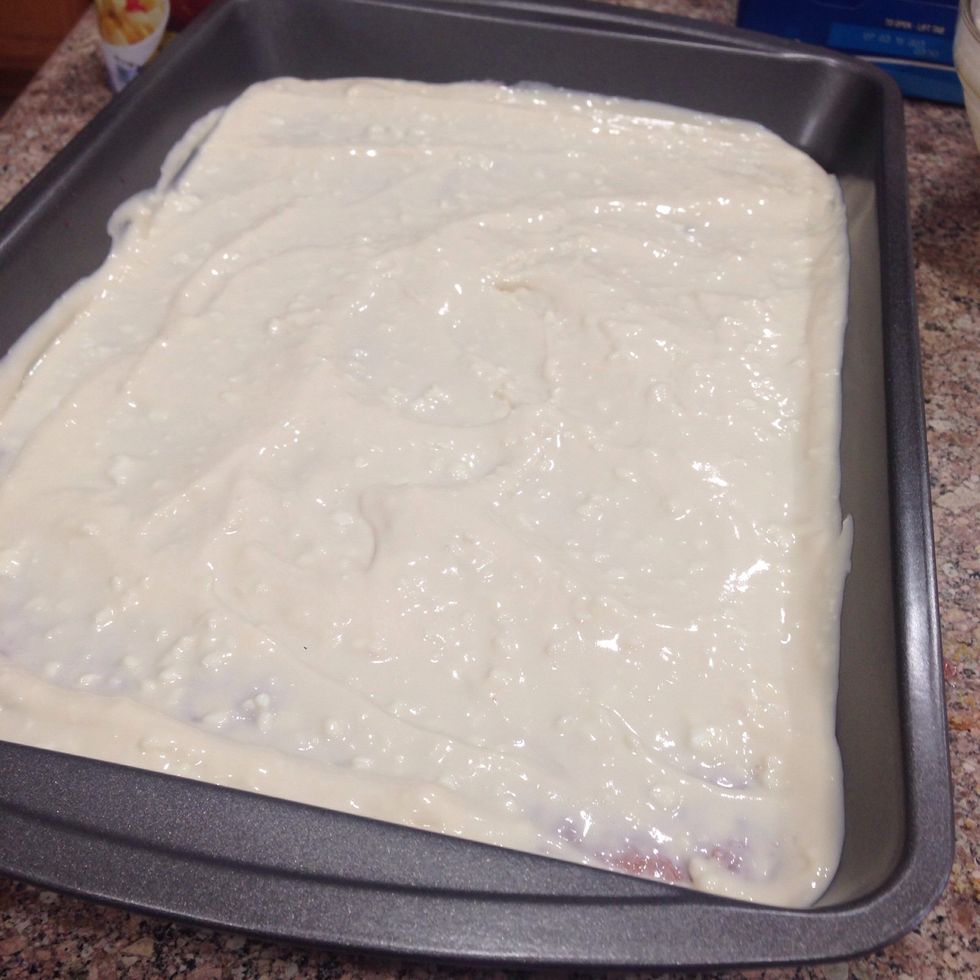 Spread it out
Add the fruit cocktail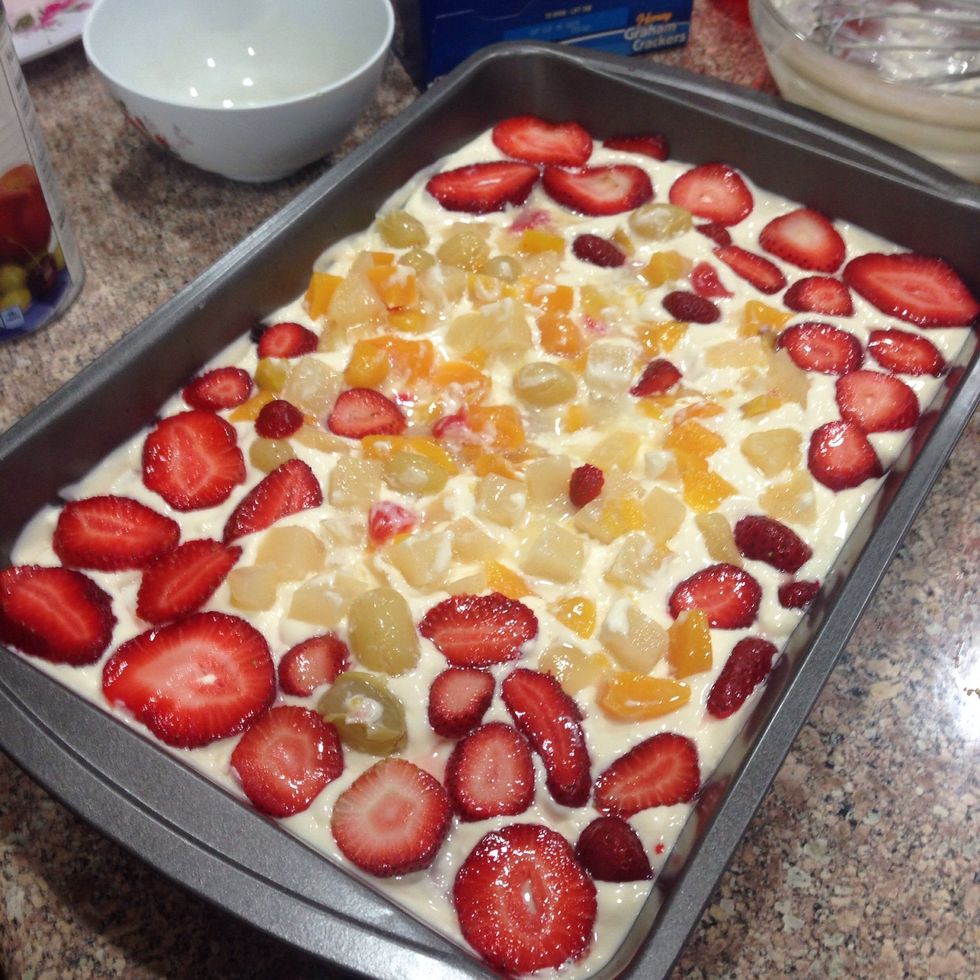 And strawberries just like this.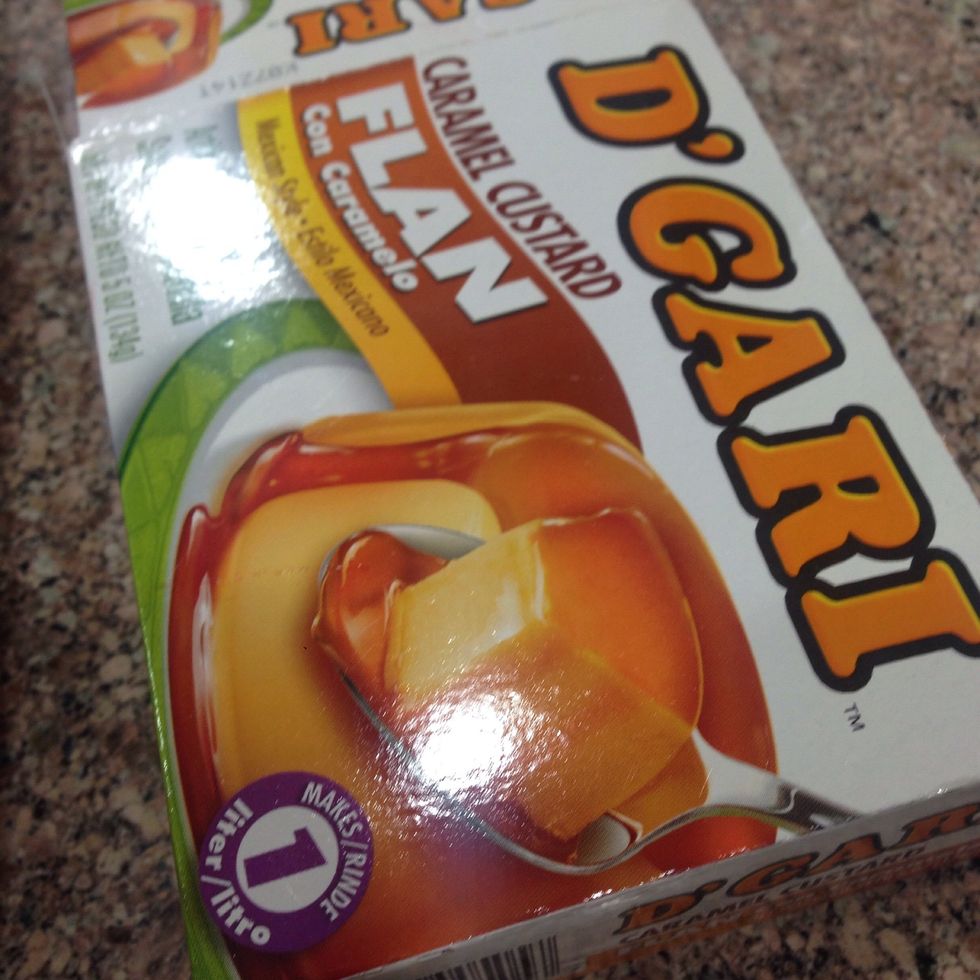 Now prepare the cream caramel. Do as it shows in the packet direction.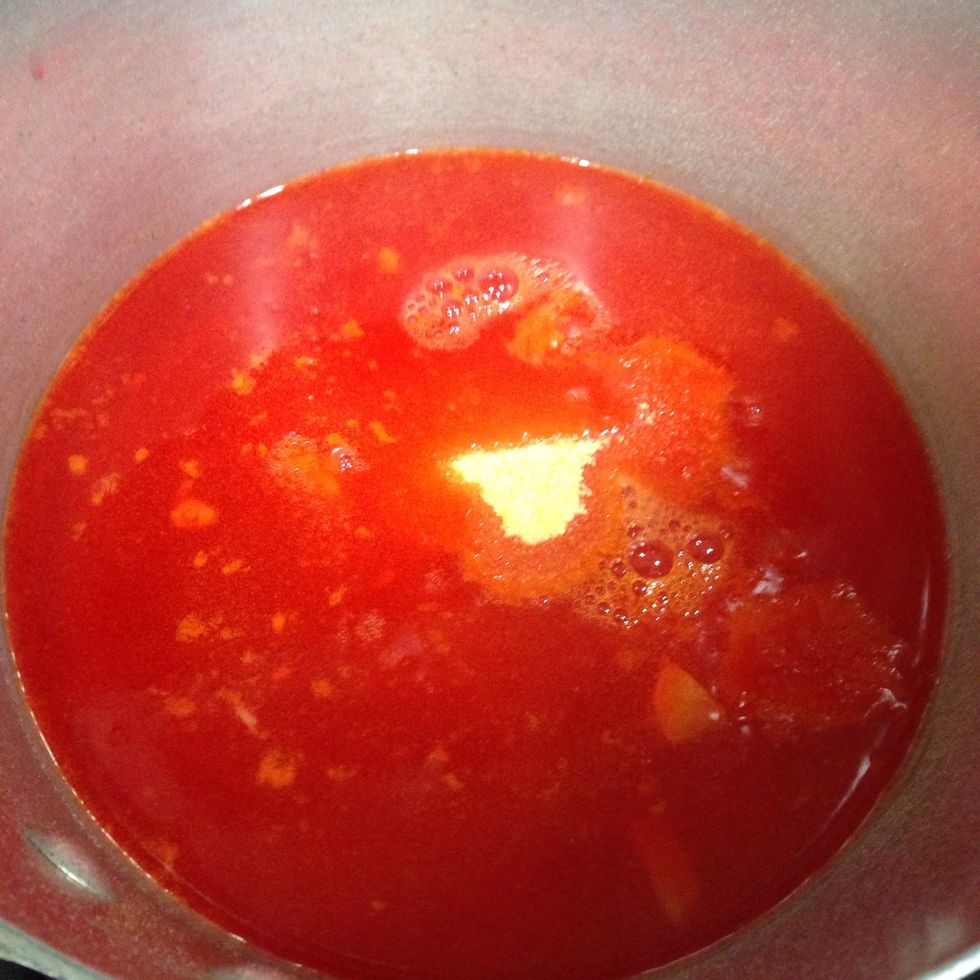 I used fanta instead of milk to prepare the cream caramel.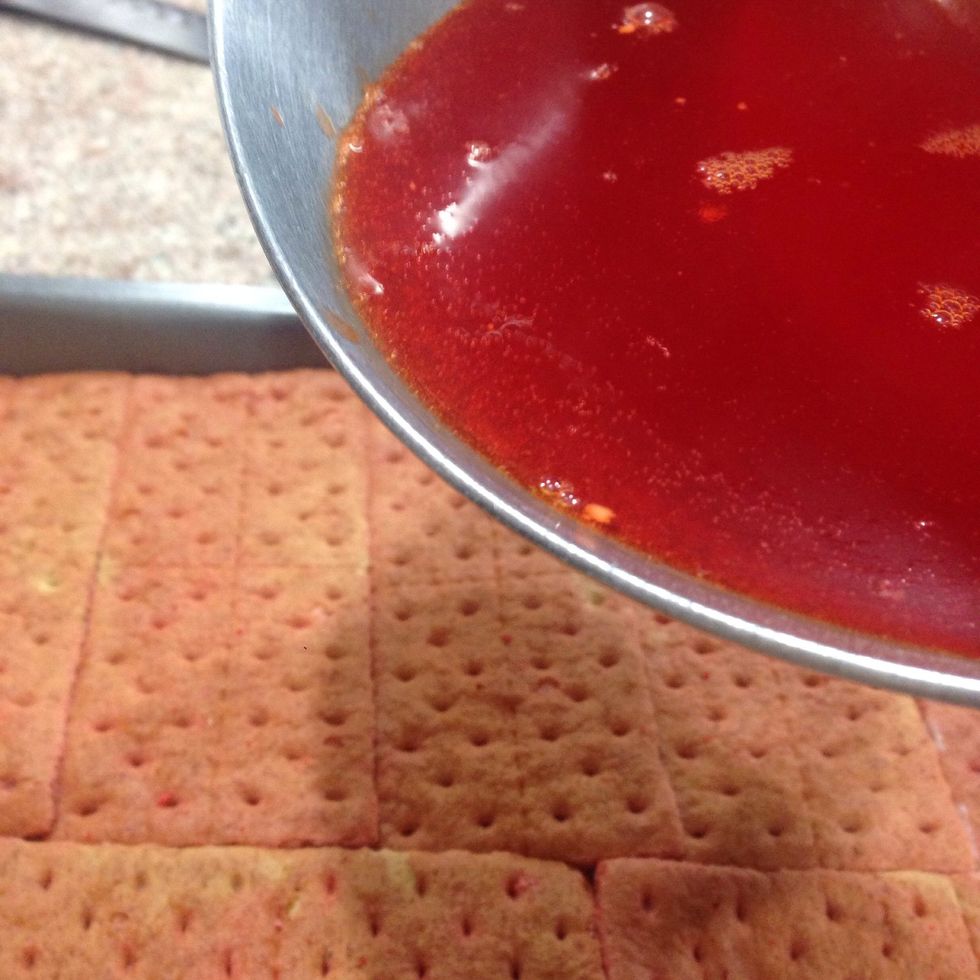 When the cream caramel is ready pour into the top.
You can top it with Oreo or strawberries. I used crushed Oreos.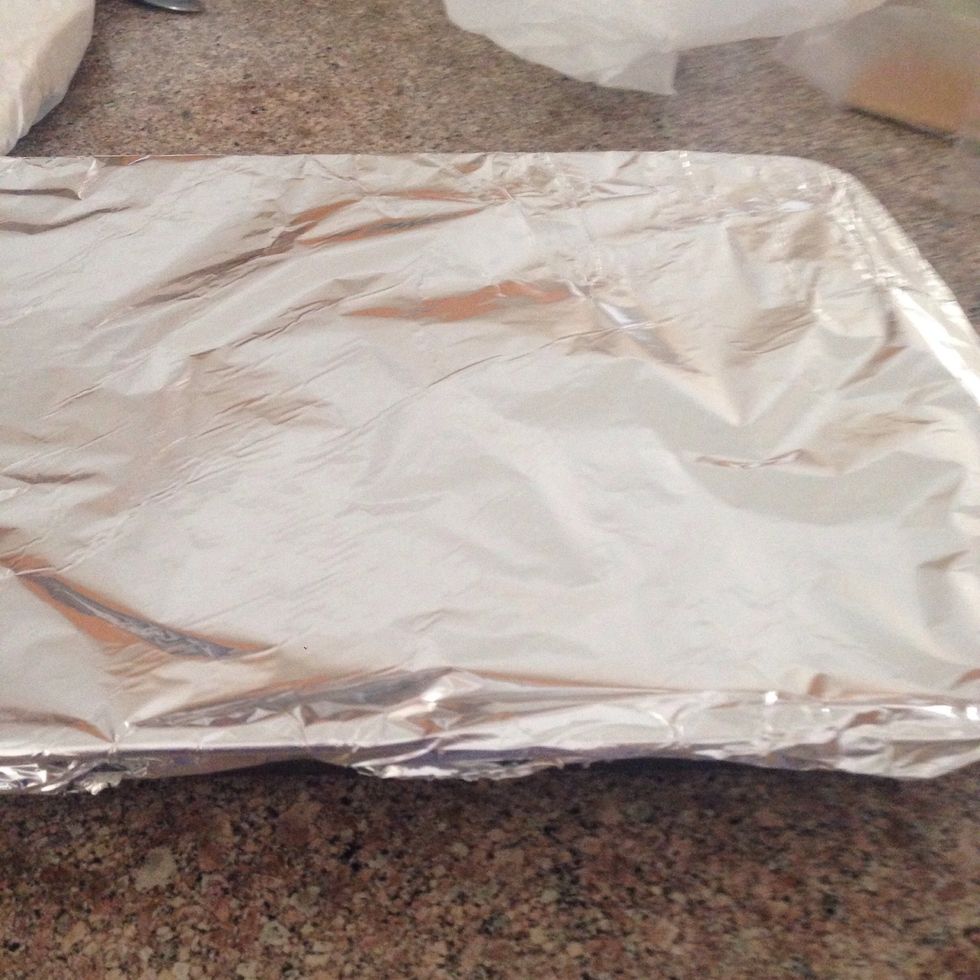 Cover it.
And put it inside the fridge for about 4-6 hours before serving.
That's how it should look like after resting.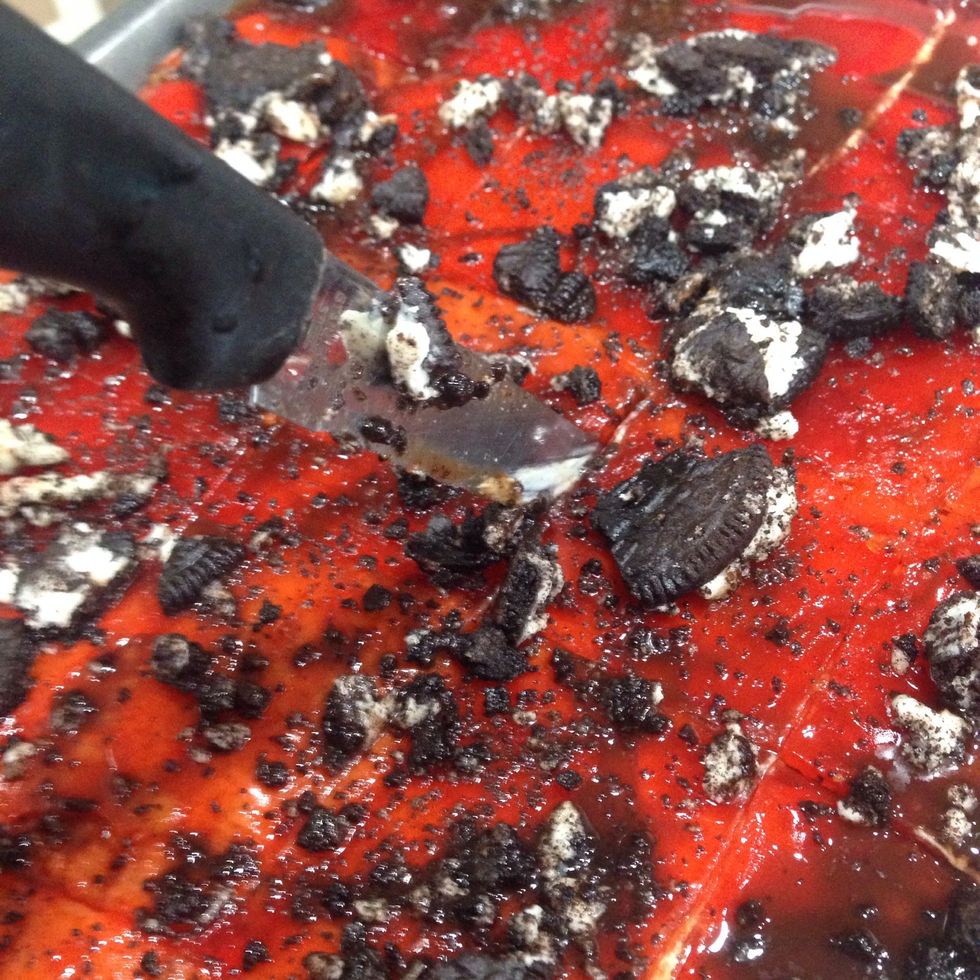 Cut it into small pieces.
That's how it looks like. 😋😋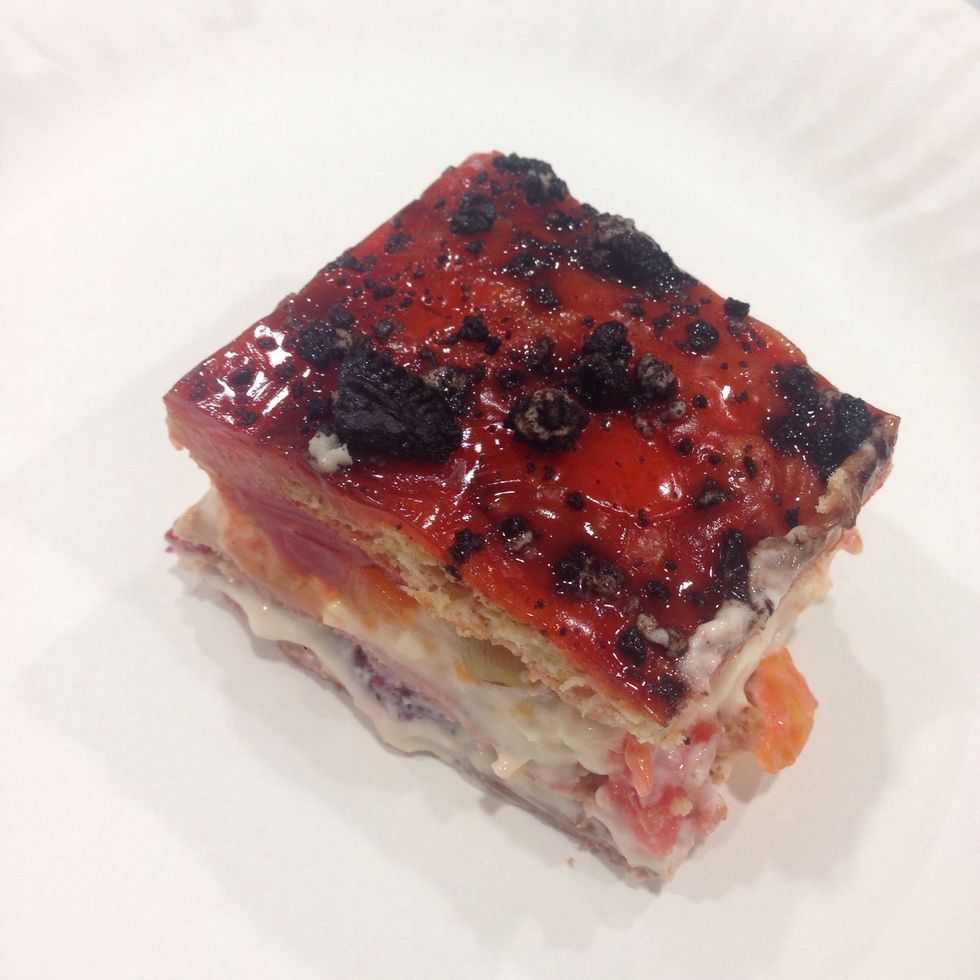 1.0 Packet of graham cracker
1.0c Cold milk
1.0 Bck cream caramel
1.0c Cream cheese
2.0c Fanta
2.0c Strawberries
1.0c fruit cocktail
Table cream
Oreos
Nimah Al
There are a lot of things l like to do. I cook to make something delicious. I recycle to make something creative. Therefore, a hobby makes me happy.