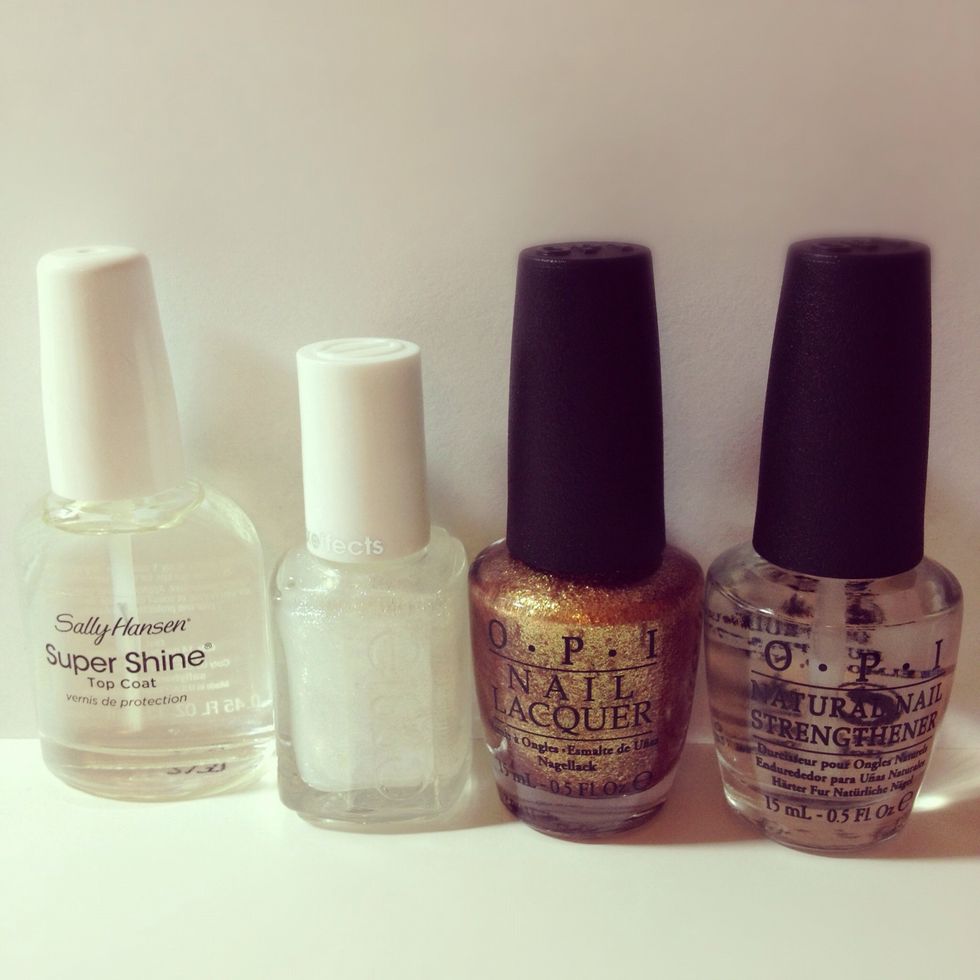 The supplies!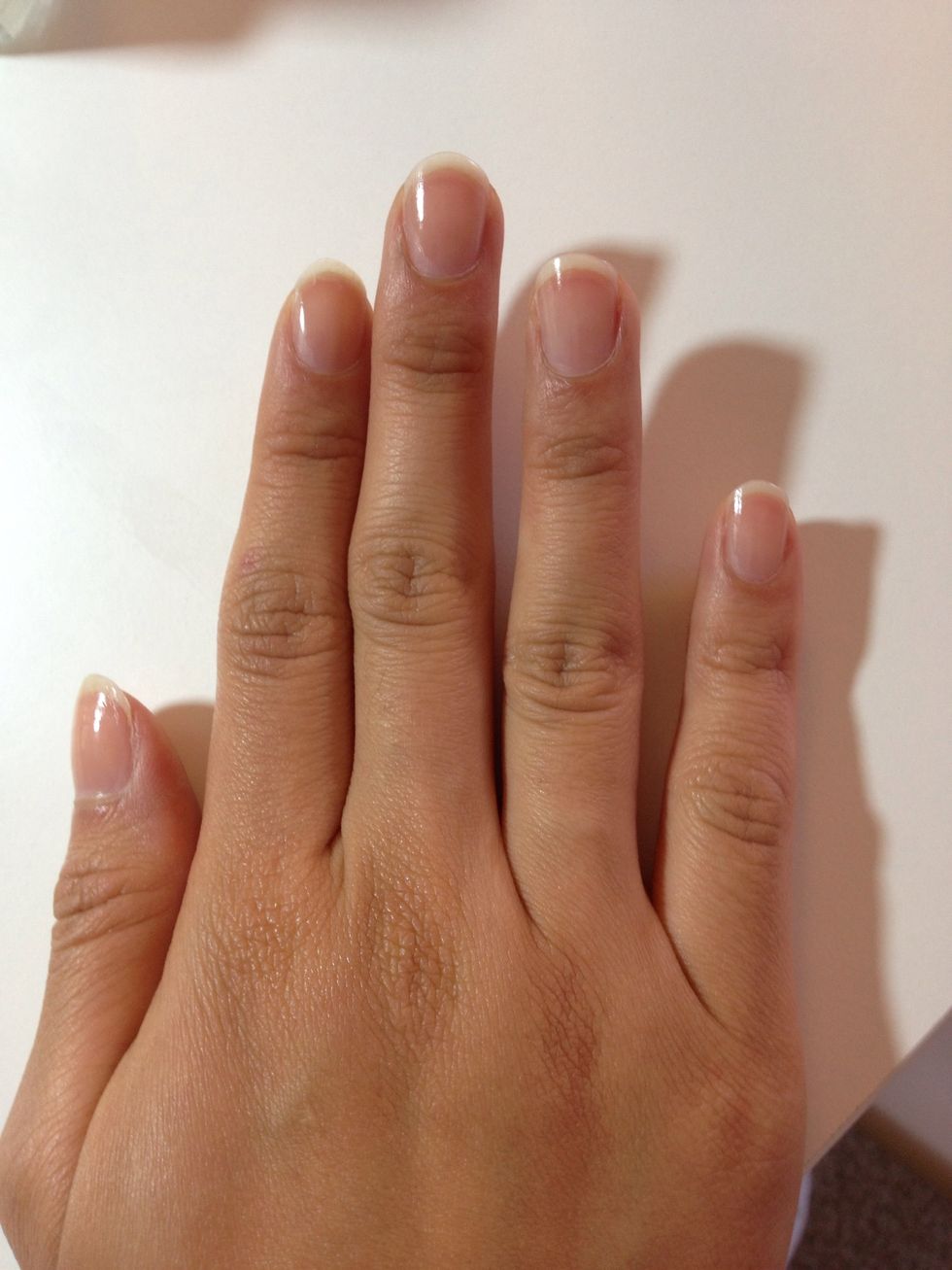 First, apply OPI natural nails strengthener as base coat.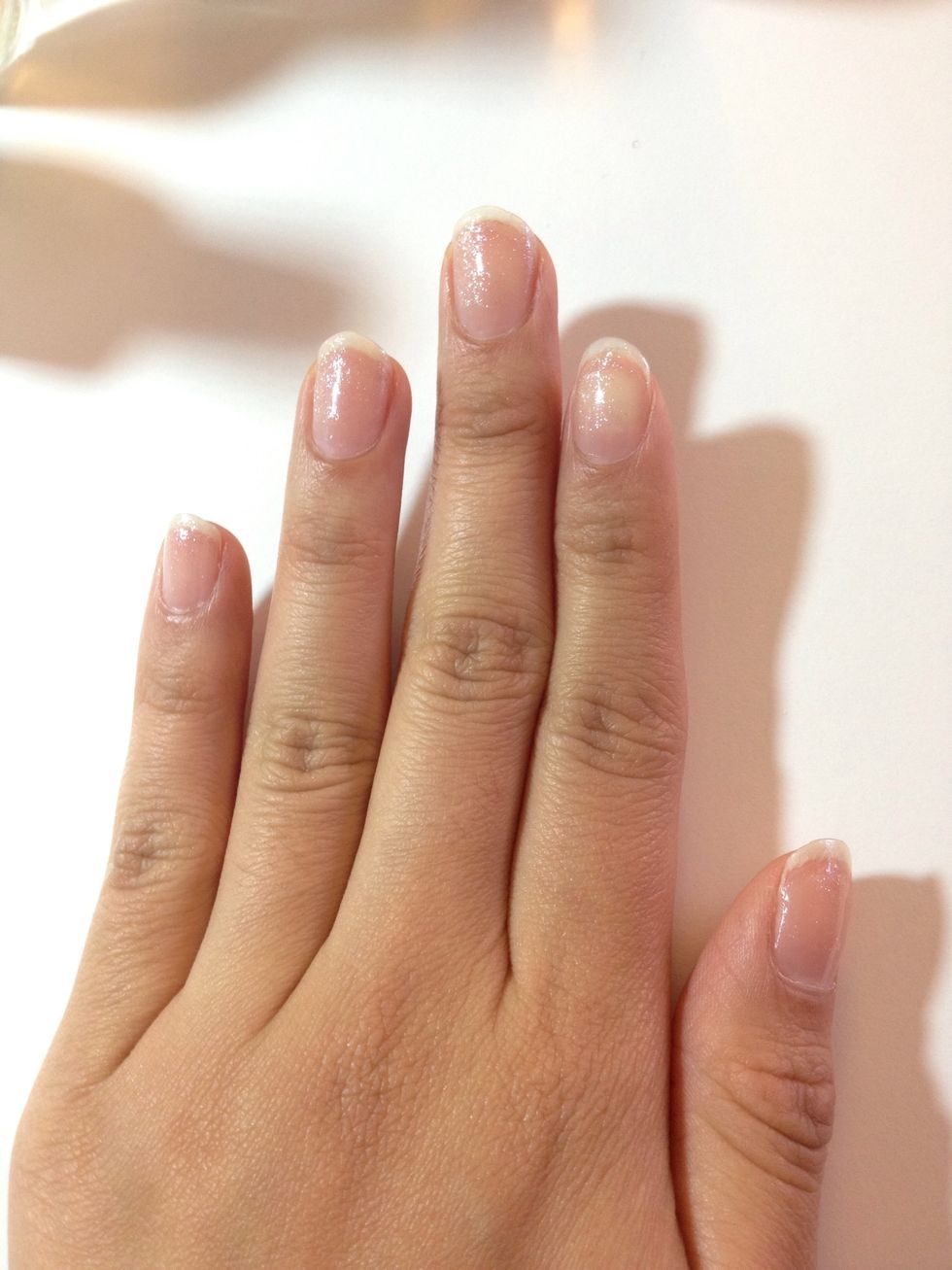 Apply one layer of Essie Luxeffet. You can apply few more layers at the middle to highlight! Remember, just middle, because the tip is for OPI golden eyes!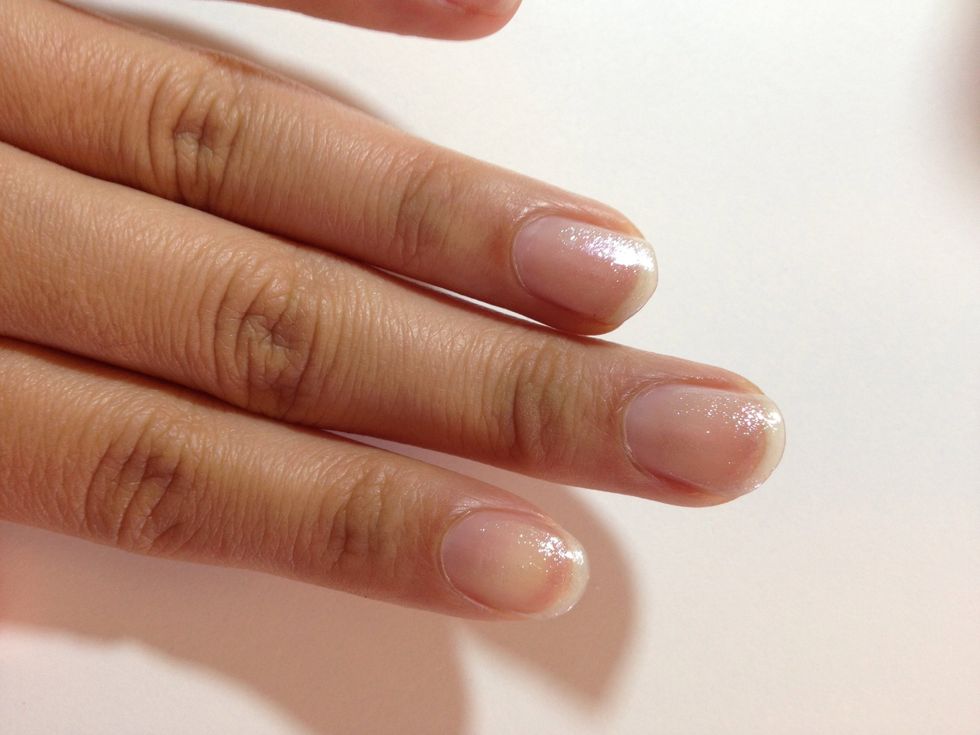 Close-up!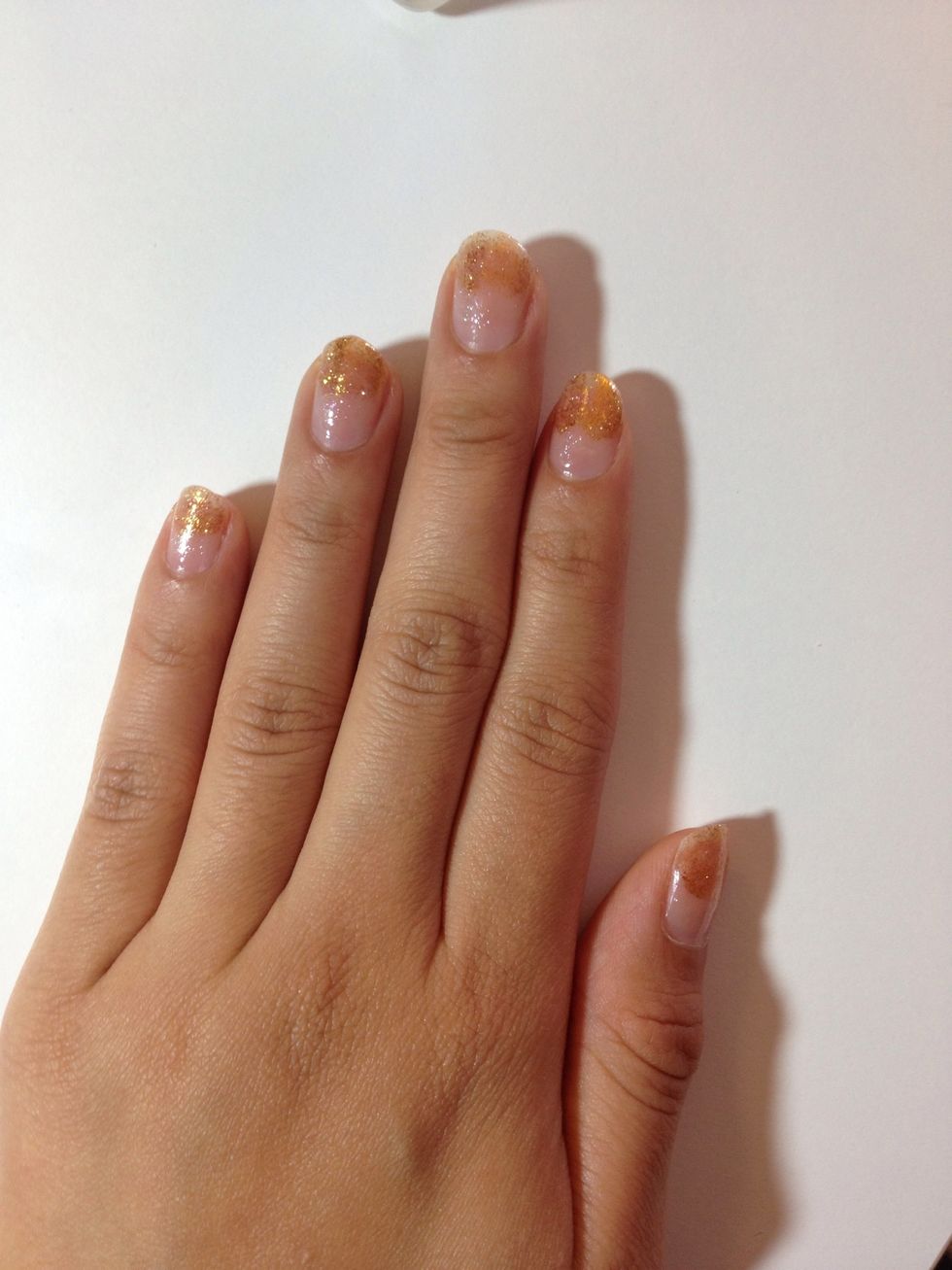 Apply few layers of OPI goldeneyes at the tip of your nails!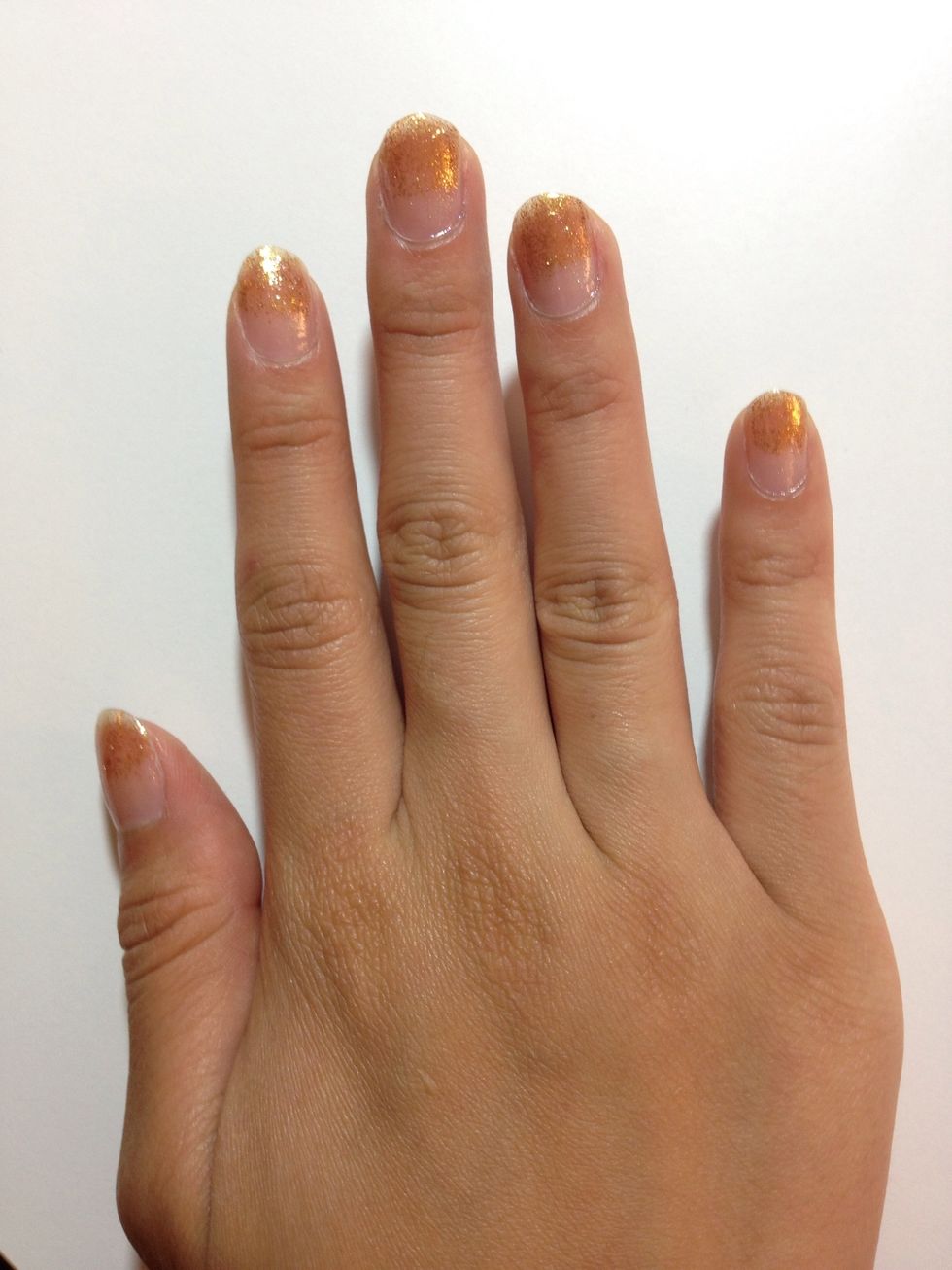 Apply on your the other hand.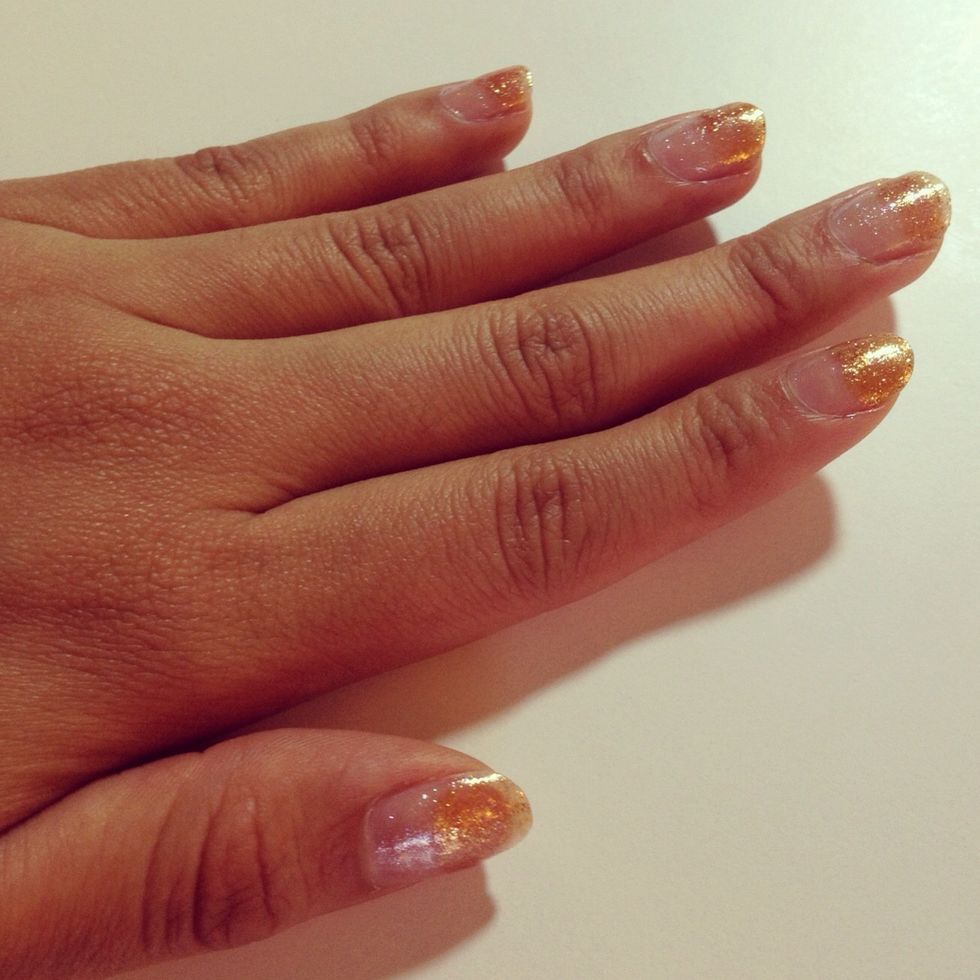 Lastly, you can put on more Essie Luxeffect from middle to the bottom of your nails, if you think it doesn't stand out.
Finish by applying a layer of top coat! Now you have pretty nails for Fall & Winter! Gold is a great color for cold seasons! 👍
Thanks for reading y'all! This is my first post and I hope I can do more manicure tutorials for you guys! 😊❤
1.0 OPI natural nails strengthener
1.0 OPI - goleneyes
1.0 Essie - Luxeffect
1.0 Sally Hansen Super Shine top coat