Once you try this recipe, you'll want to call your mom and ask why she never made spaghetti this way. (I'm kidding. Your mom's spaghetti was probably really awesome!)
1353
My friend's bday was this weekend, and I wanted to cook her a gourmet dinner. When I asked her what was her favorite dish, and she said spaghetti, I thought she was joking, but... challenge accepted!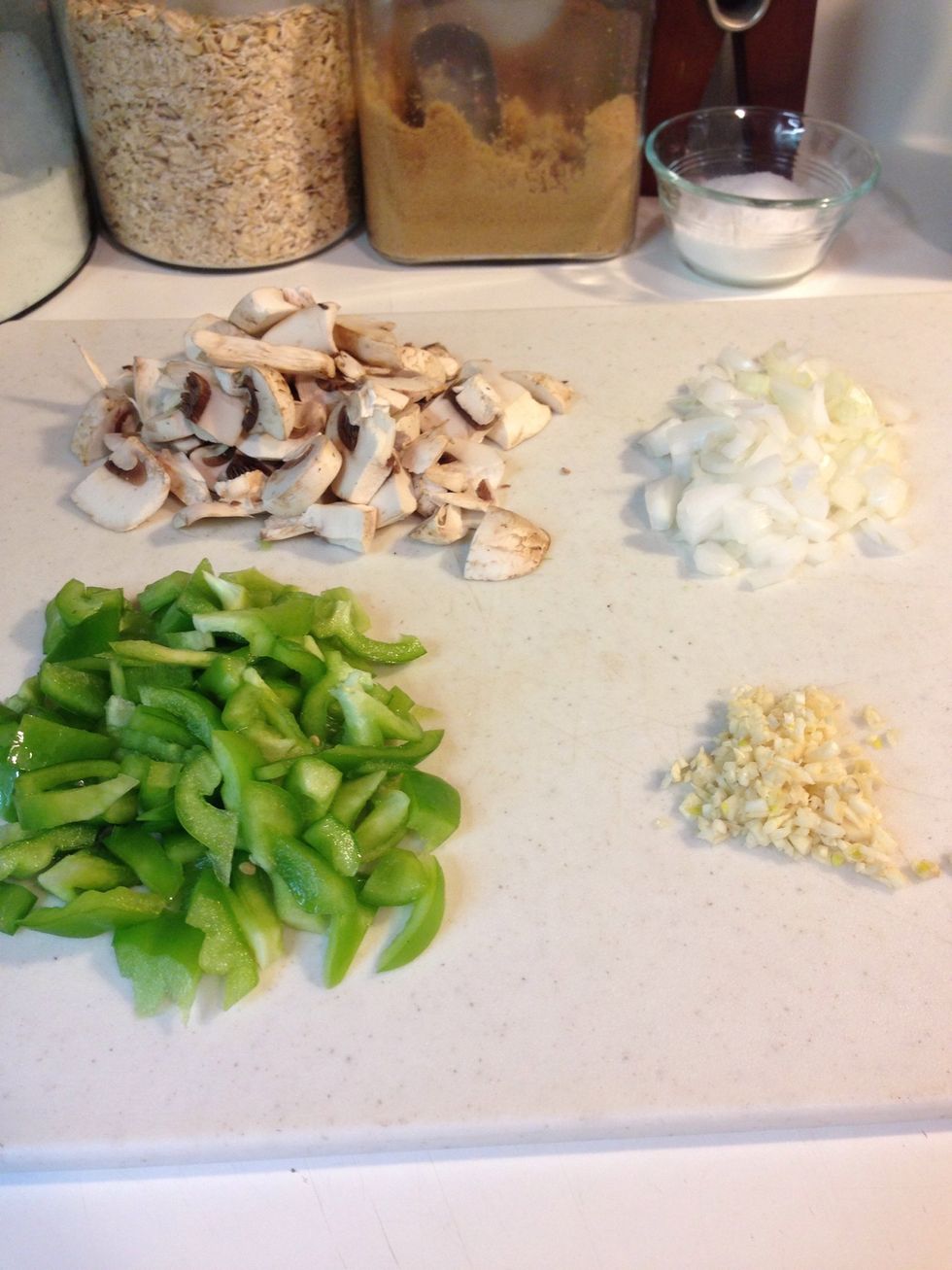 Go ahead and get some of the prep work out of the way. Chop up your onion, pepper, mushrooms, and garlic.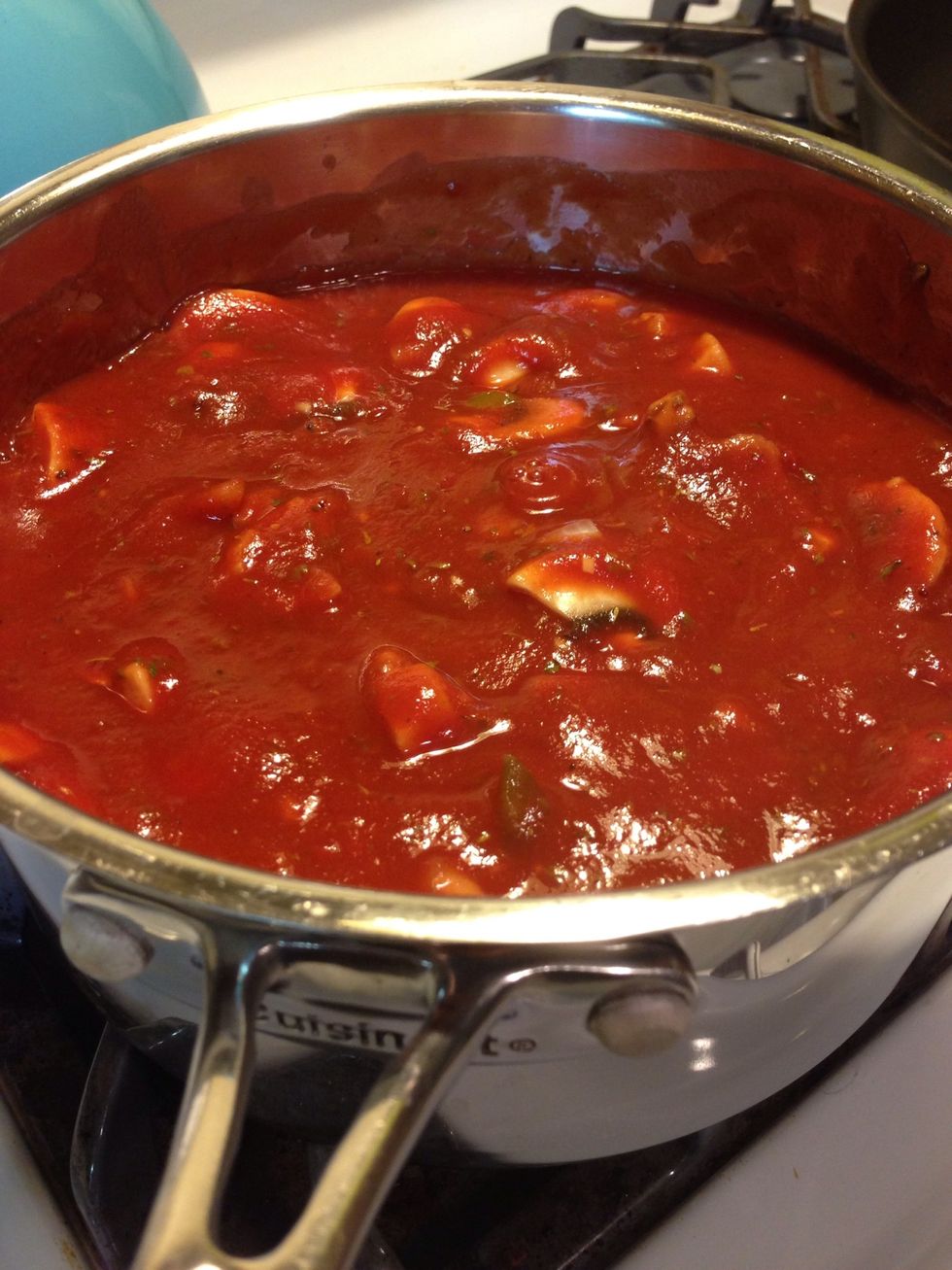 Mix all your sauce ingredients together, give them a couple good stirs, bring to a simmer, cover, and cook for a few hours, stirring every half hour or so to keep stuff from sticking to the bottom.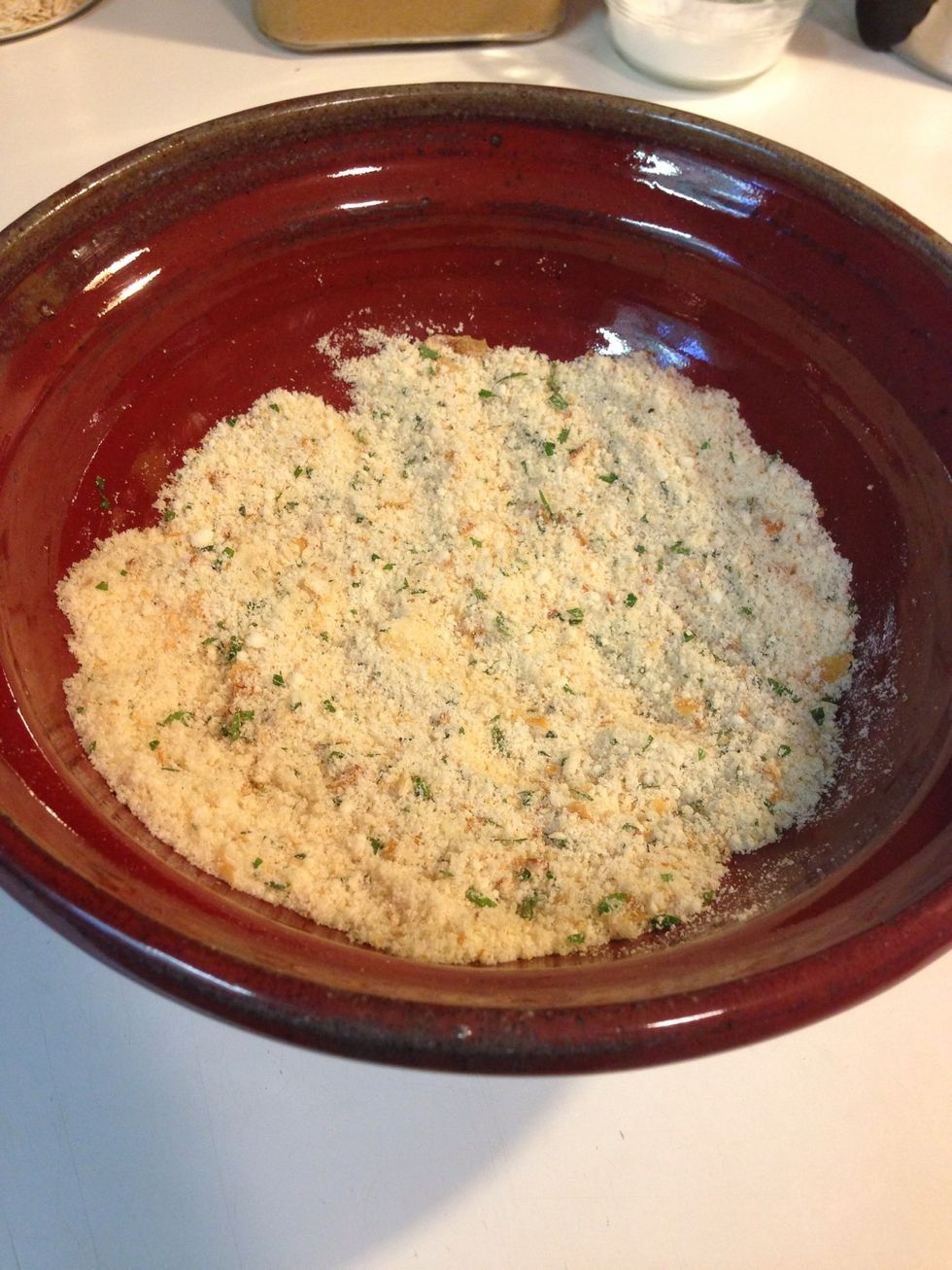 Now, get all your dry meatball ingredients together in a large mixing bowl. Break up any clumps you find. Then wash up, get your hands dirty, and mix in the ground meat and egg thoroughly.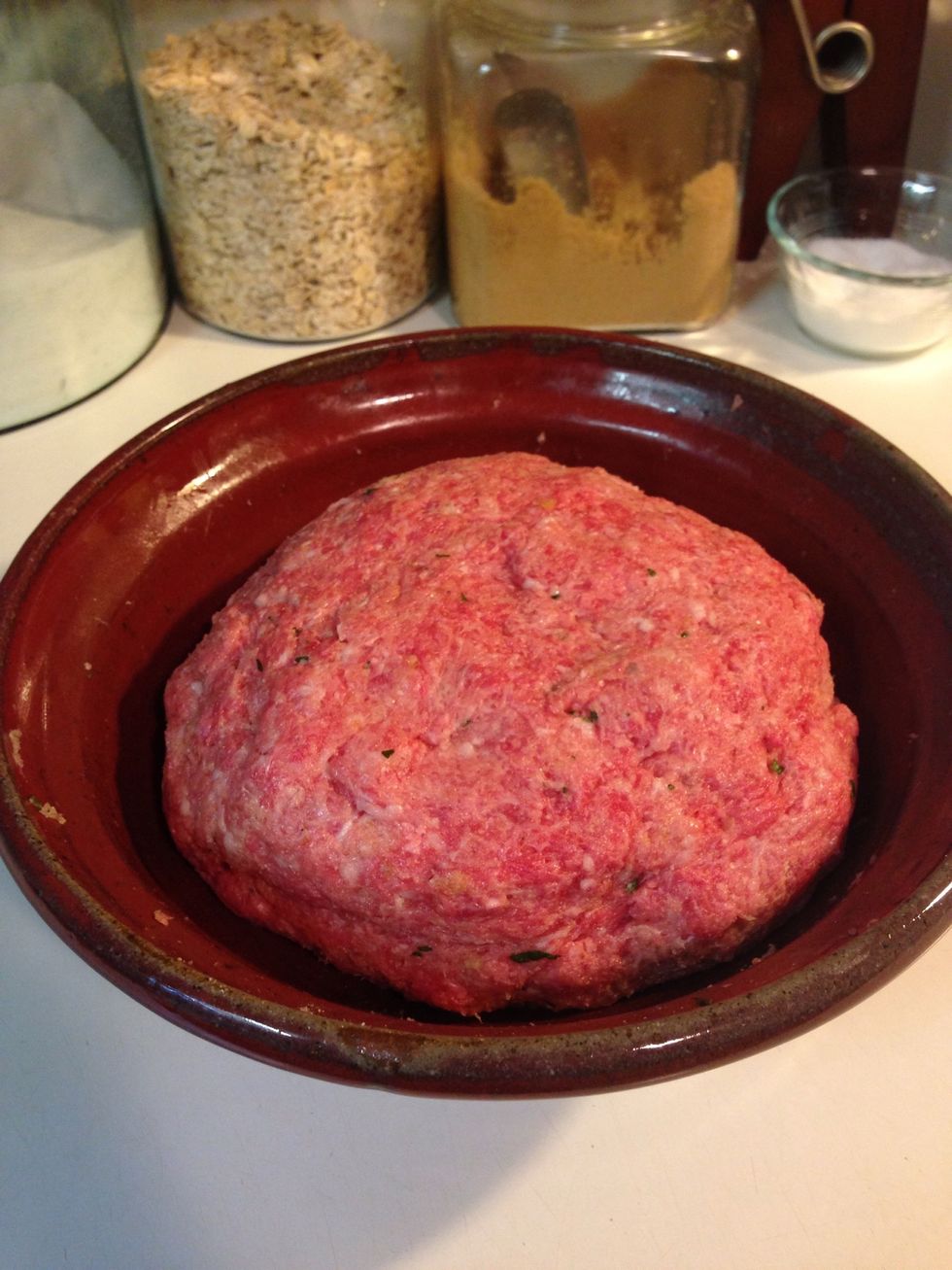 Beef and pork have a slightly different color. Mix until you have a pretty uniform color throughout the mixture. You don't want any one ingredient clumped into one particular section.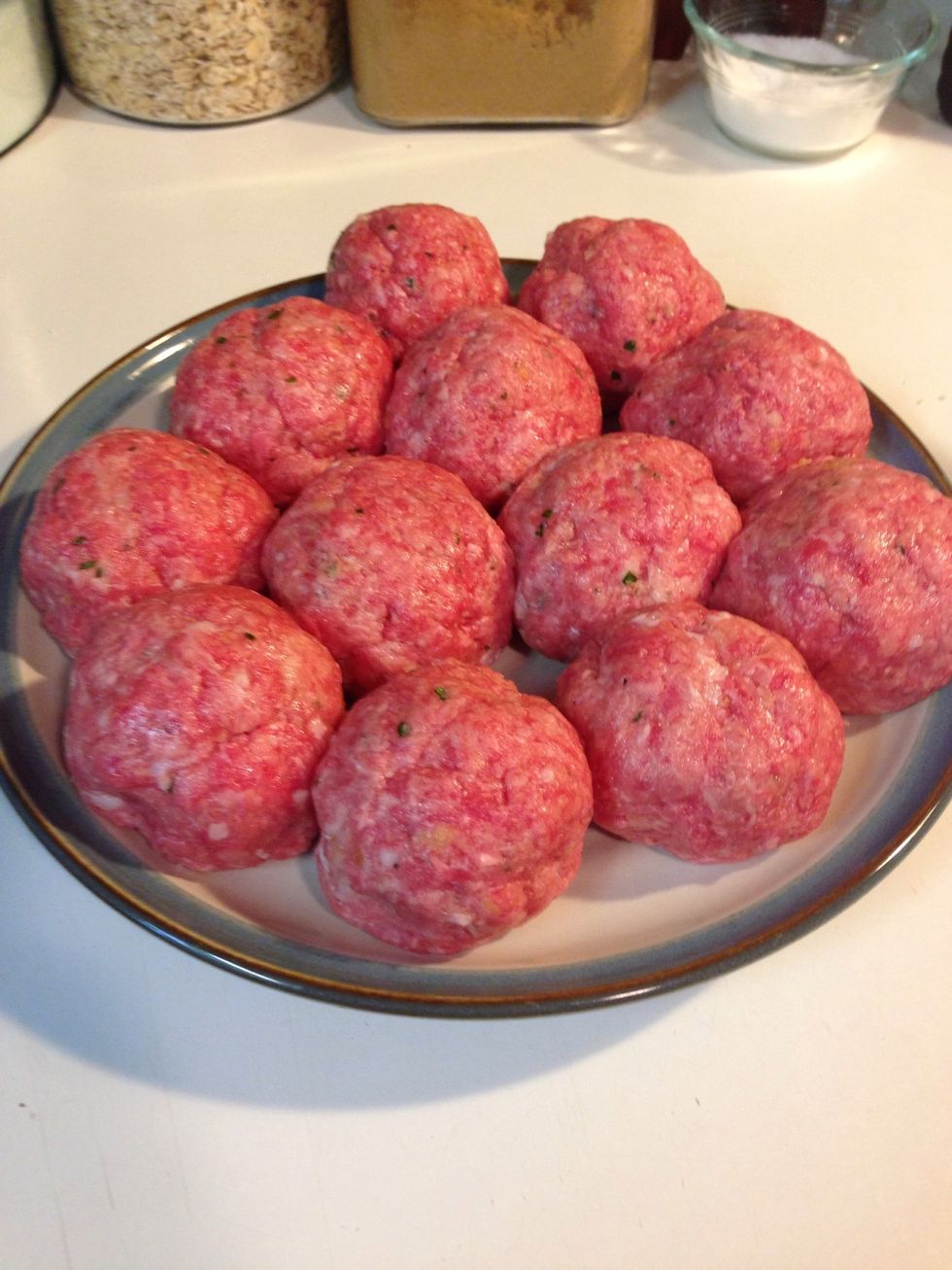 Form mixture into balls about the size of limes. Somewhere between a golf ball and a baseball. Lay them out on a plate, cover with Saran Wrap and refrigerate for at least 30 minutes.
Are you remembering to check the sauce? :)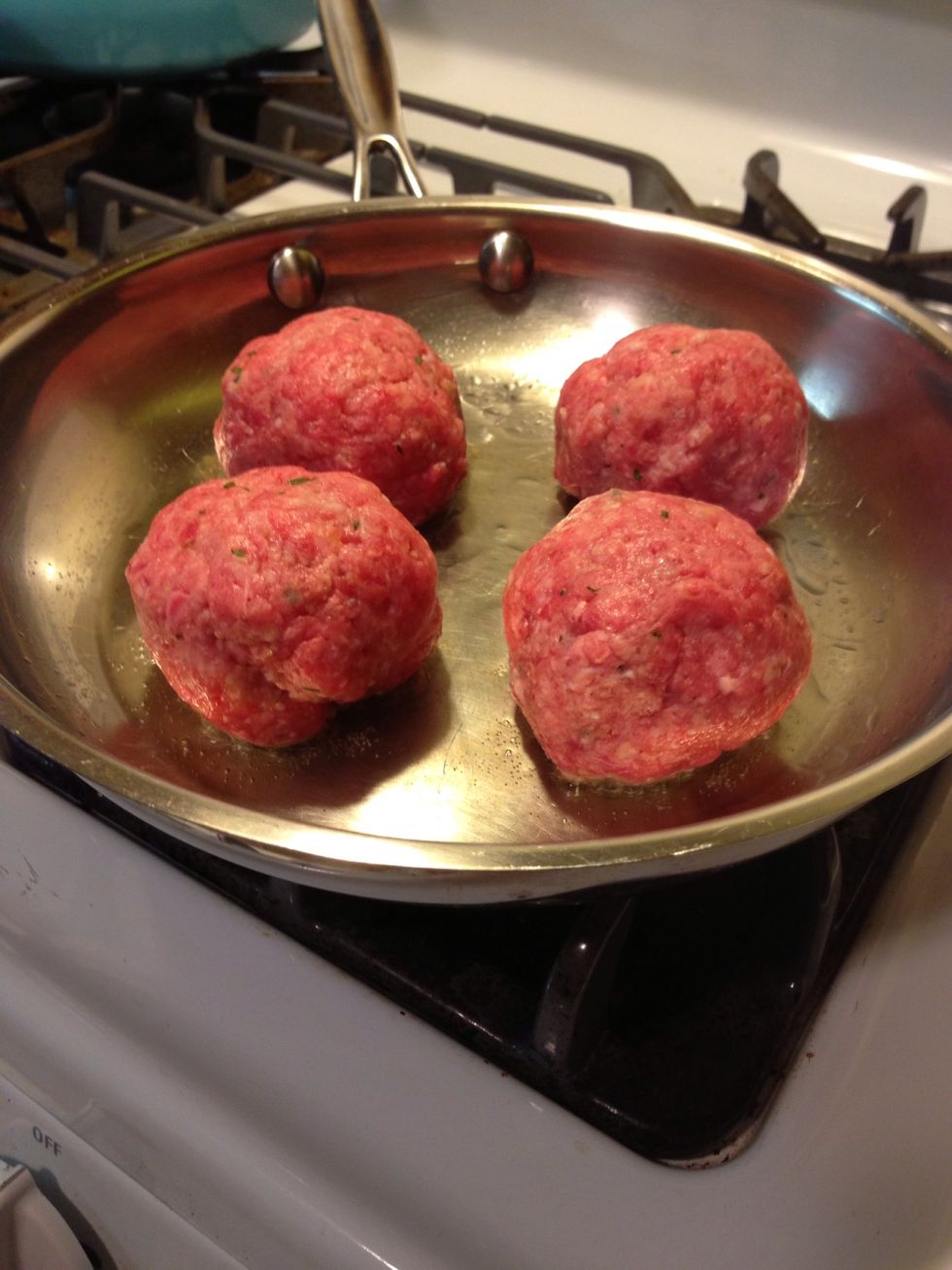 Add a couple tbsp of oil to a medium-hot pan, & add your meatballs. You need to sear them all the way around, so plan on each batch taking about 12 min. Don't crowd the meatballs during this step.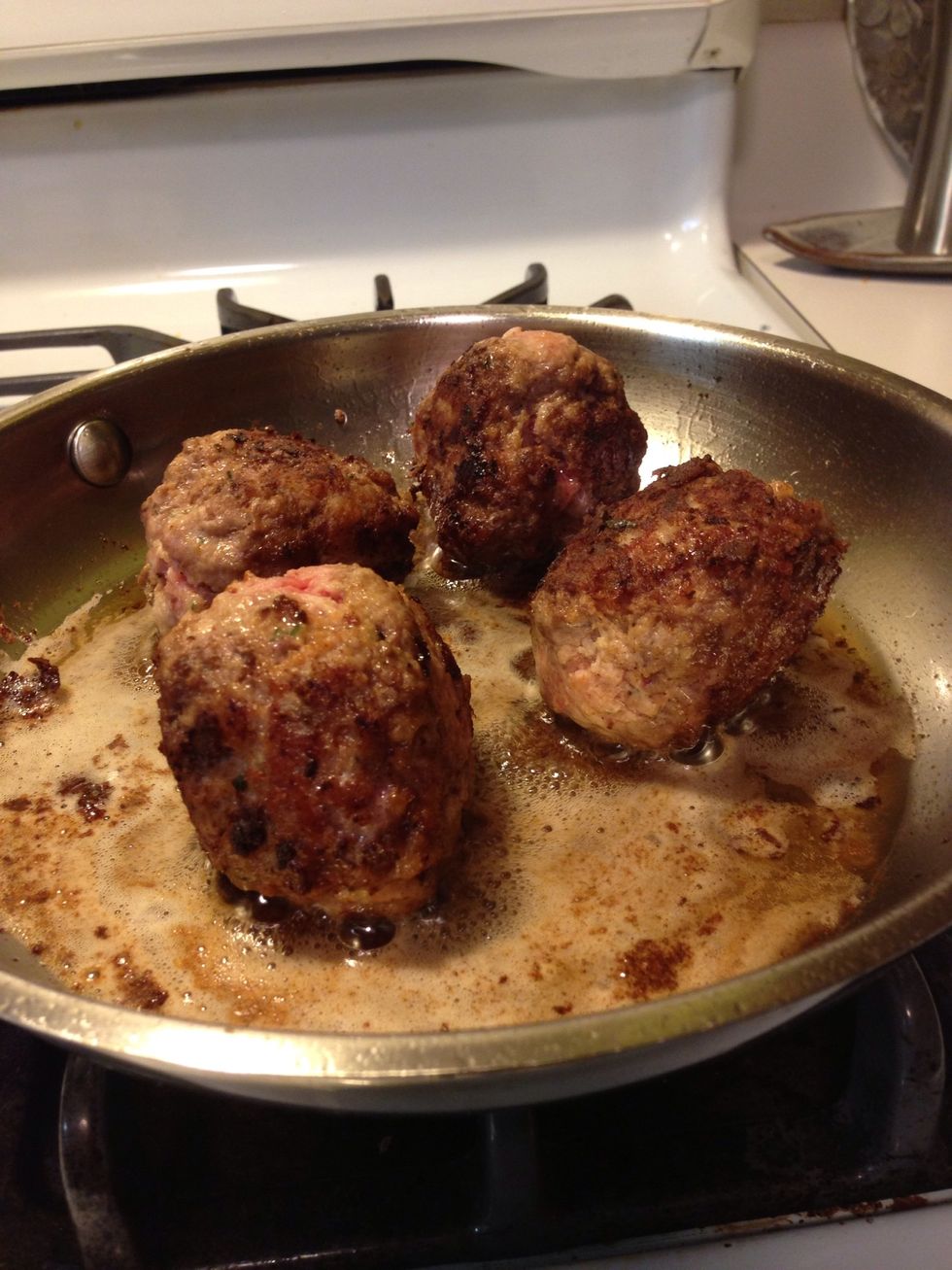 Almost there. See those bits of pink? We need to make sure the entire outside is seared well. Don't worry about getting the meatball cooked all the way through yet. We'll do that next.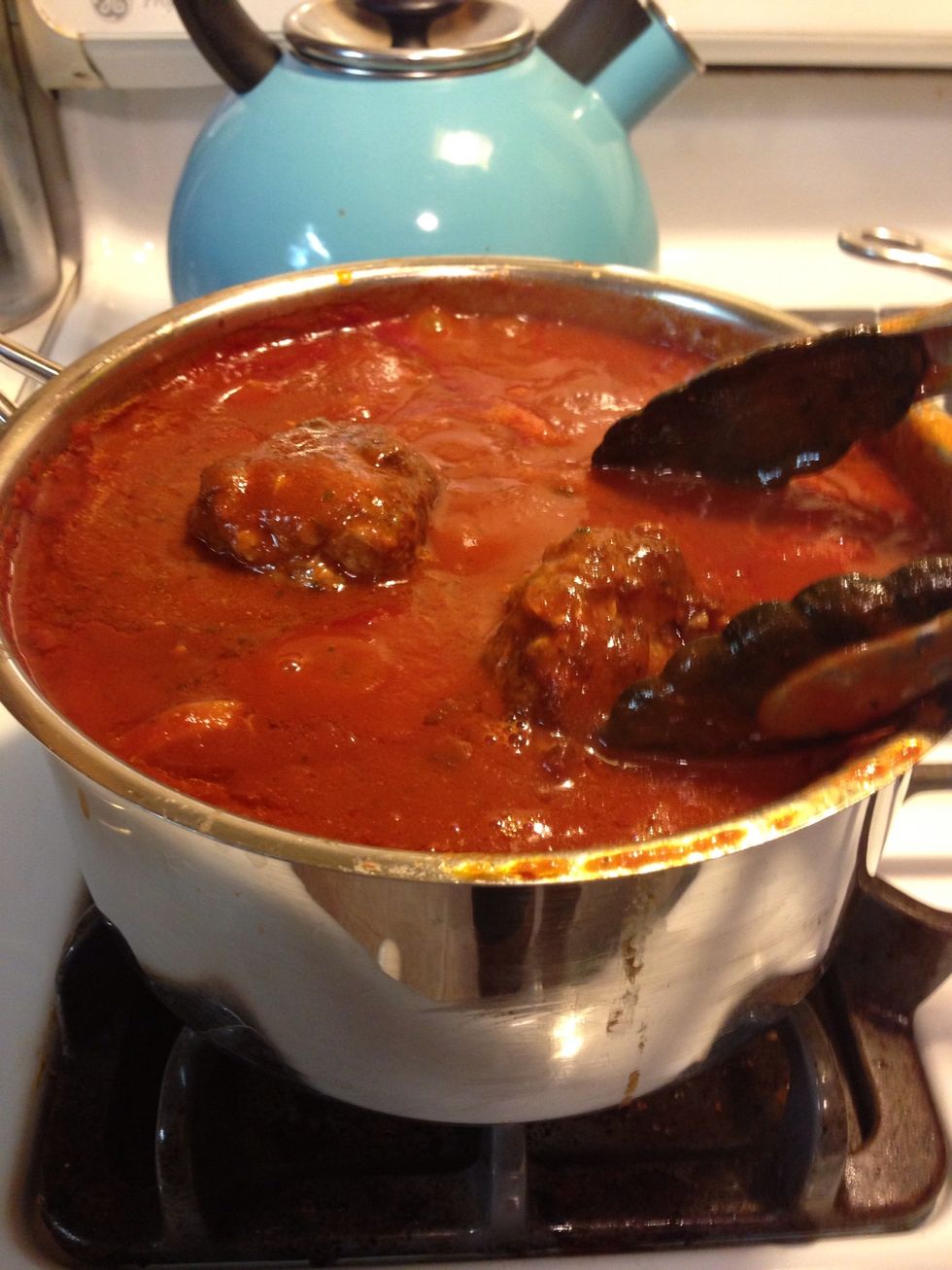 Place your seared meatballs into the sauce and continue to simmer for at least 45 minutes. Enough heat to bubble, but not a rolling boil. This will cook the meatball all the way through internally.
Add some pasta, and some Parmesan cheese on top, and you have got yourself a winner!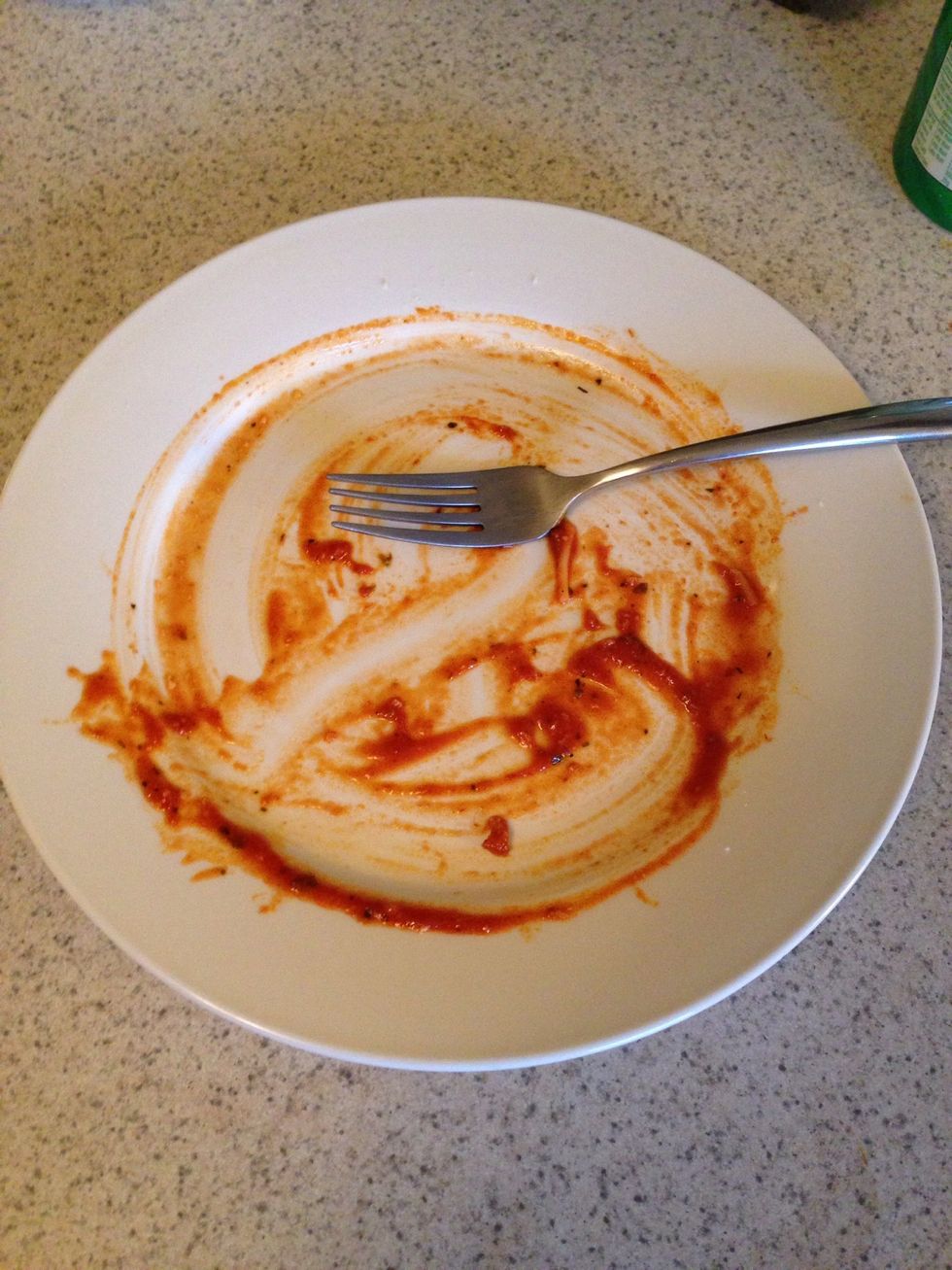 Is there any better proof than an empty plate? We served 5 people with this recipe. Everyone had plenty and there was about 2 more servings left over.
Have an idea for another guide? Message me. And while you're here, check out my other guides. Enjoy!
For the Sauce:
28.0oz Tomato Sauce
12.0oz Tomato Paste
18.0oz Water
1.0 Medium Onion
1.0 Green Bell Pepper
1.0c Chopped Mushrooms
3.0 Garlic Cloves
1/2tsp Fresh Thyme
1/2tsp Italian Seasoning
1.0tsp Fresh Oregano
4.0 Bay Leaves
2.0tsp Salt
1.0tsp Ground Pepper
For the Meatballs:
1.0lb Ground Beef
1.0lb Ground Pork
1.0c Fine Bread Crumbs
1/2c Grated Parmesan Cheese
2.0Tbsp Chopped Parsley
2.0tsp Salt
1.0tsp Pepper
1/4tsp Ground Nutmeg
1.0 Egg
Cooking Oil
Ben Niemann
IT professional living in the Raleigh/Durham area. I love to cook, I love DIY, and I love to entertain. I hope you enjoy my guides!
Wake Forest, North Carolina