How to make gourmet pad thai
Per many requests, This is my modification of tradition recipe. You can make the sauce and keep in the fridge for months and make your pad Thai any time you like. I hope you'd like it. Enjoy! 💗💗💗
65
Tip 💡In Thai cooking, many natural ingredients, yield different strength in taste throughout the year. Tamarinds are more sour in the summer. Summer palms are sweeter, etc. so! taste as u go.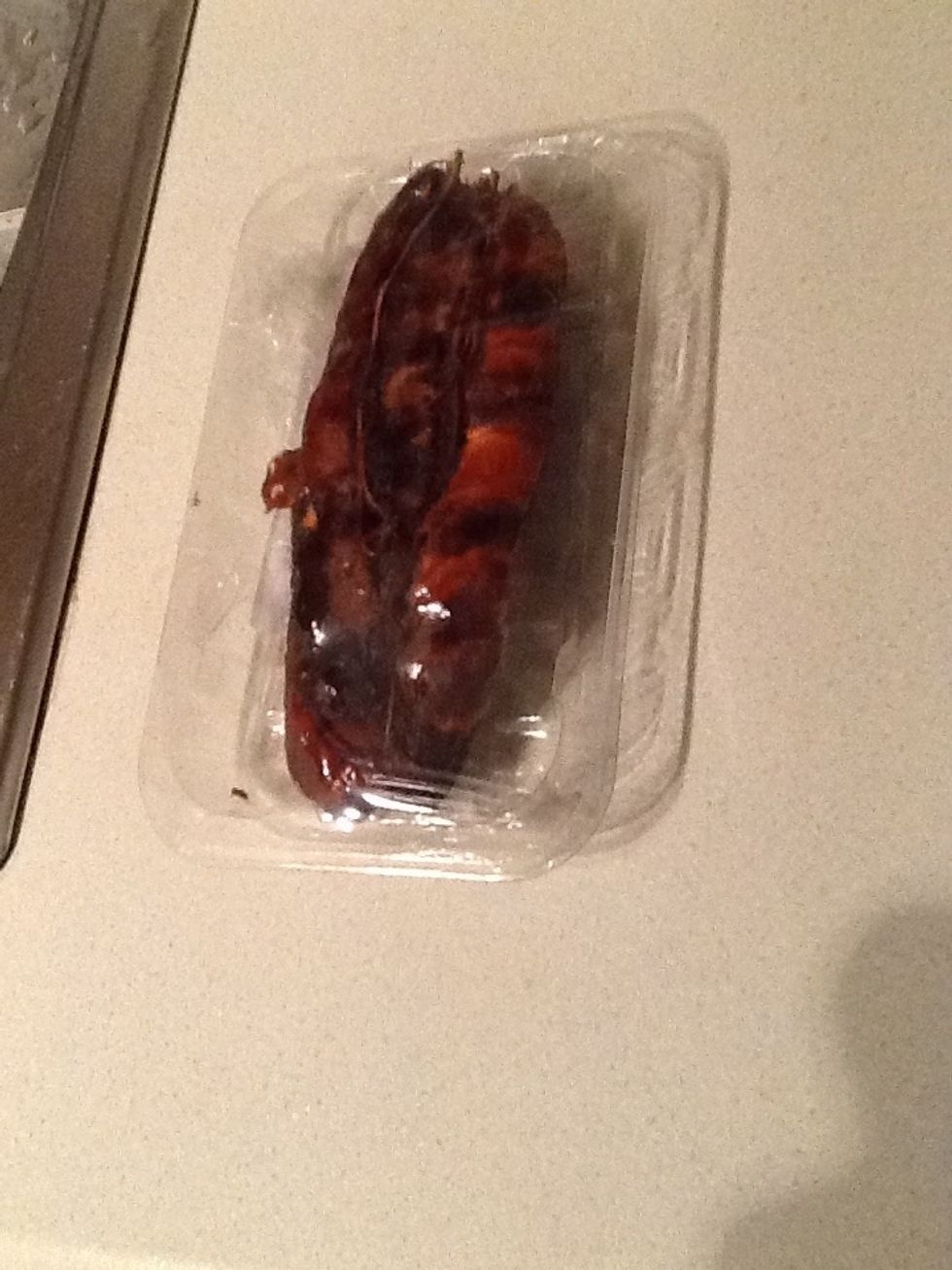 You can buy the tamarin from asian market store. It gives many Thai dishes its signature sour and sweet flavor. It's also very good for laxation too.
Here's how to make tamarind juice. Add 2 cups of water into a chunk of tamarind. Leave it to boil for 3 minutes.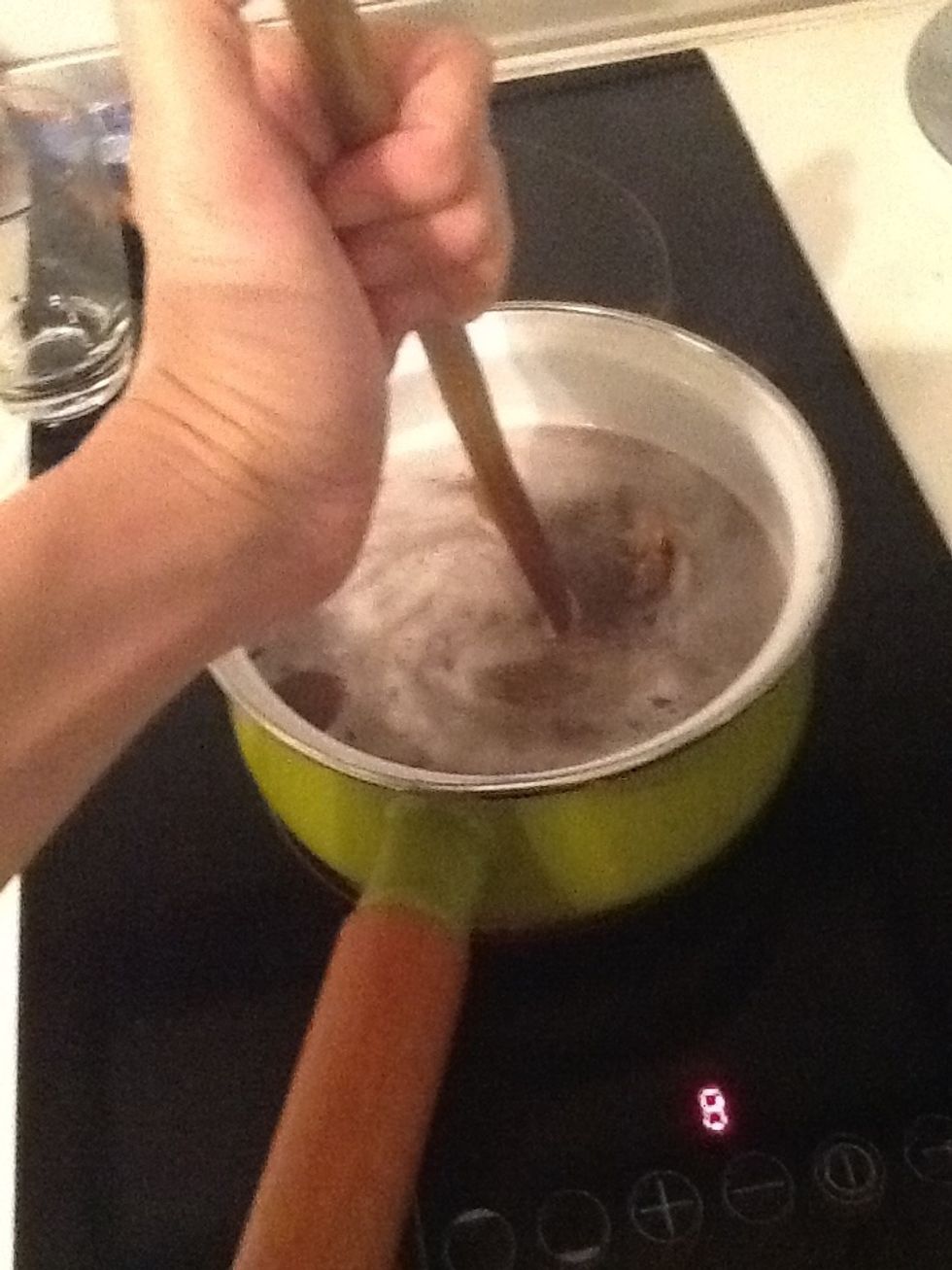 Try to break break down the tamarind as you go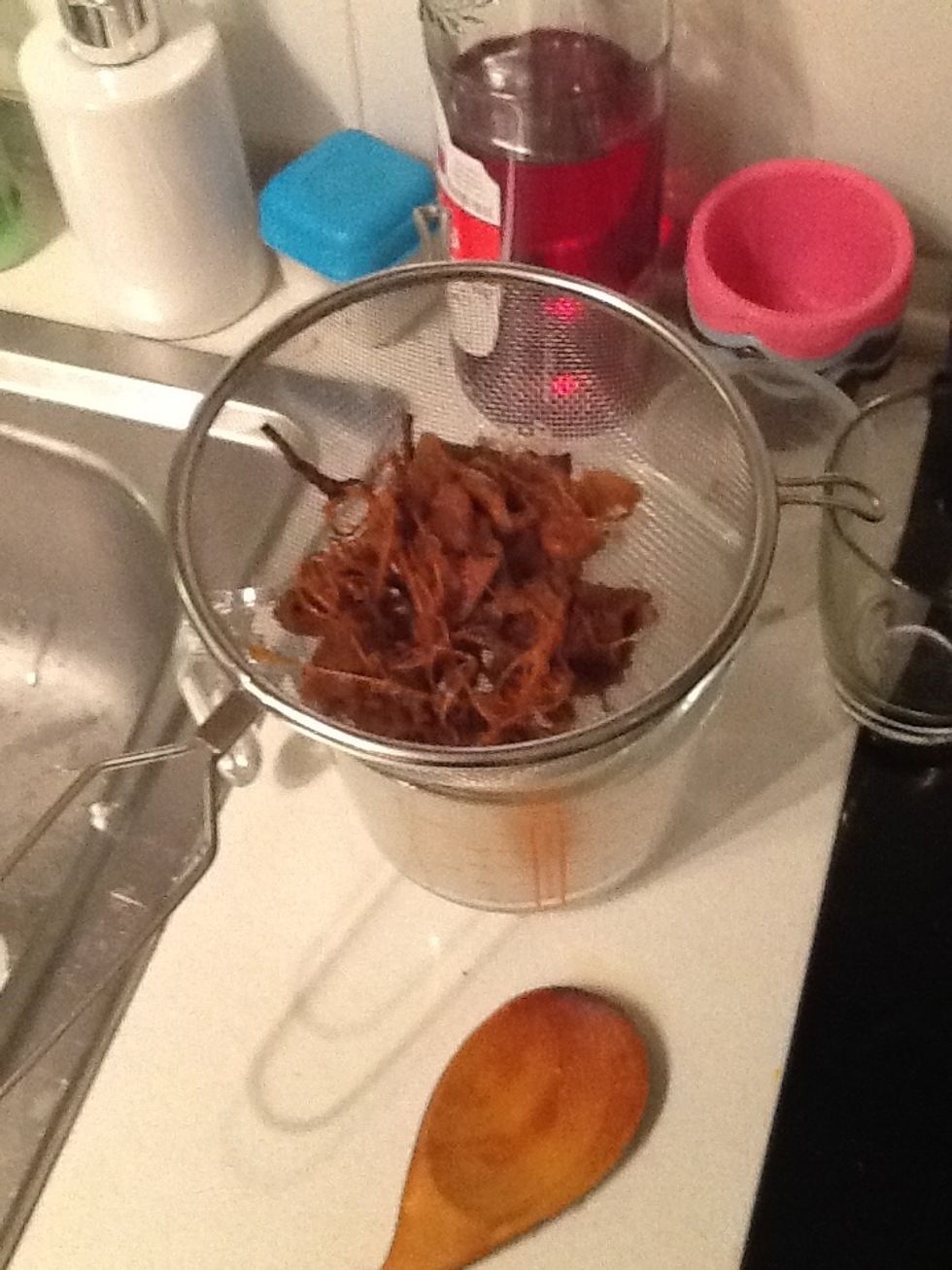 Strain out the residual
Put 1 cup of tamarind juice back on the heat
Add the sugar and oyster sauce.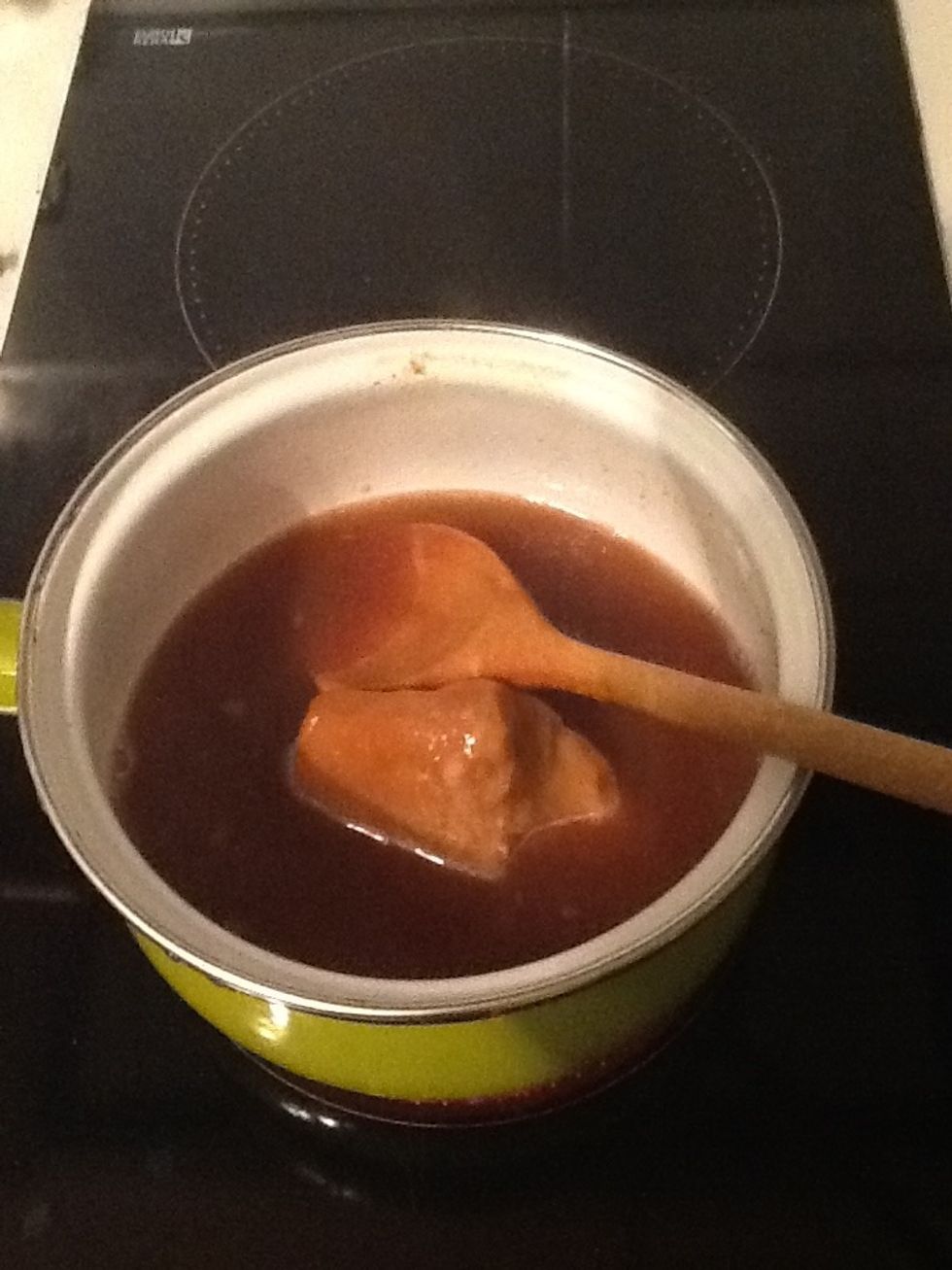 Stir till dissolves and leave to simmer. Try tasting this it should be a little bit more sweet than sour.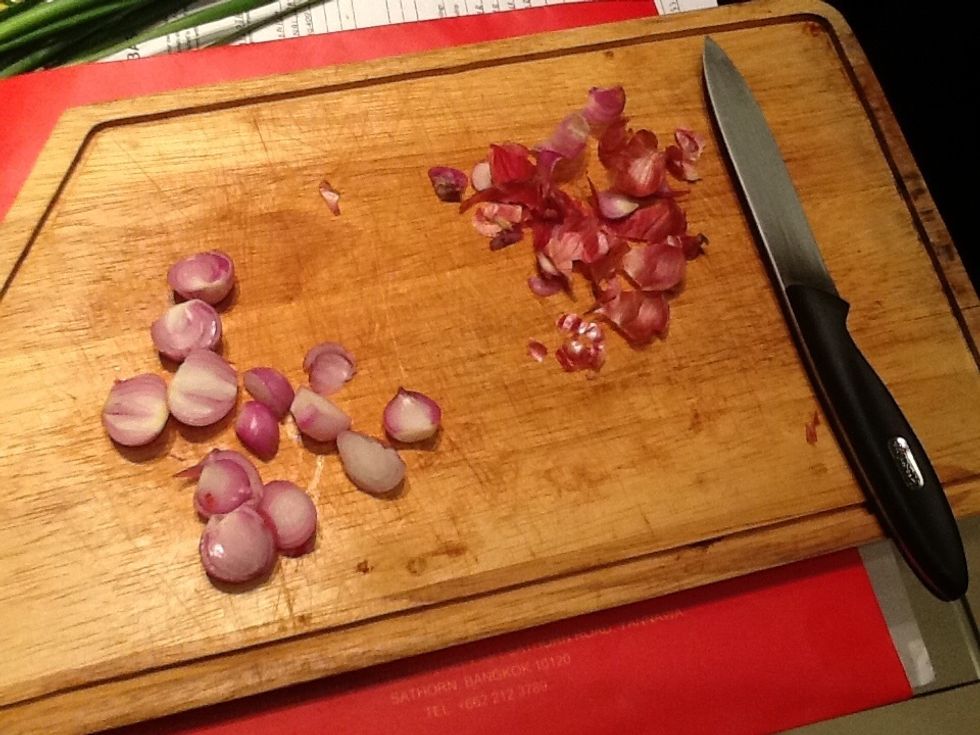 Peel shallots and garlic give them a little toast.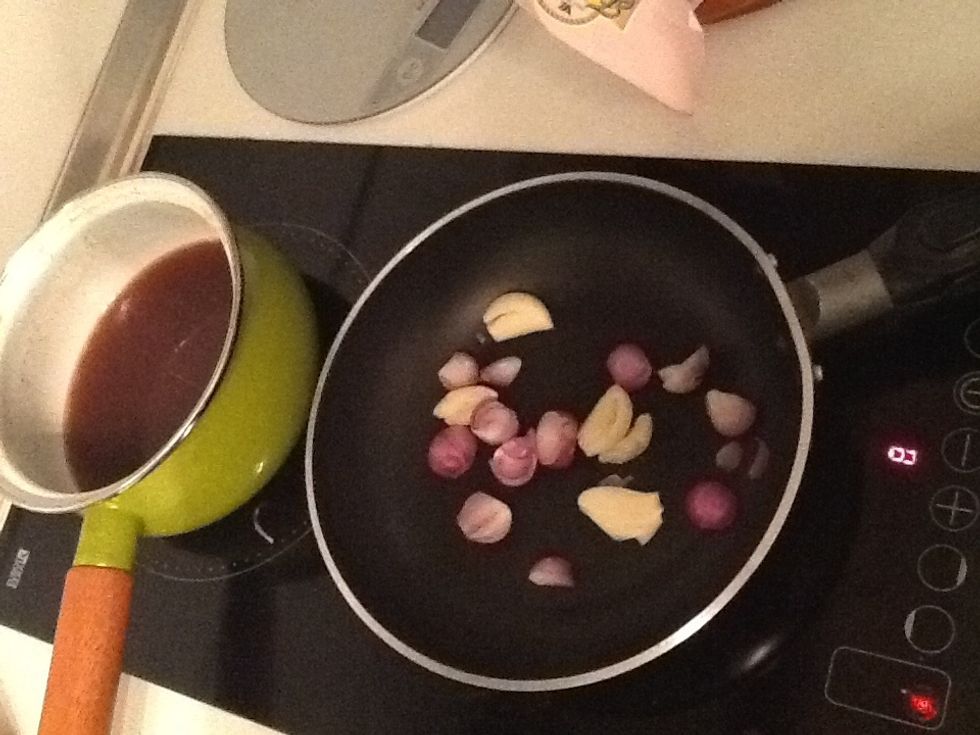 No oil. No water. High heat. Keep stirring or tossing.
Until brown. And shallots looks transparent.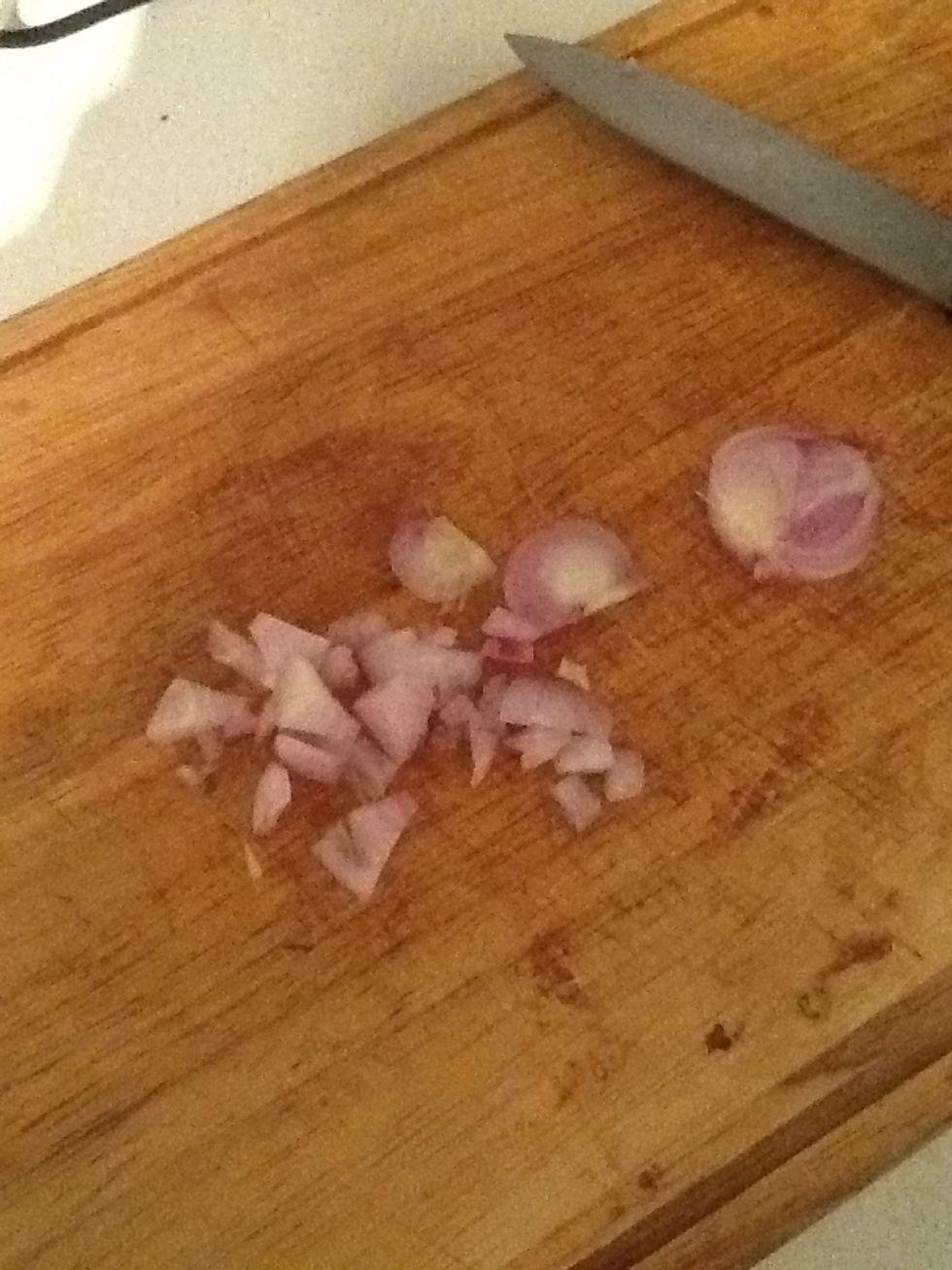 Dice more shallots
Put the toasted garlic and shallot into a mortar and mash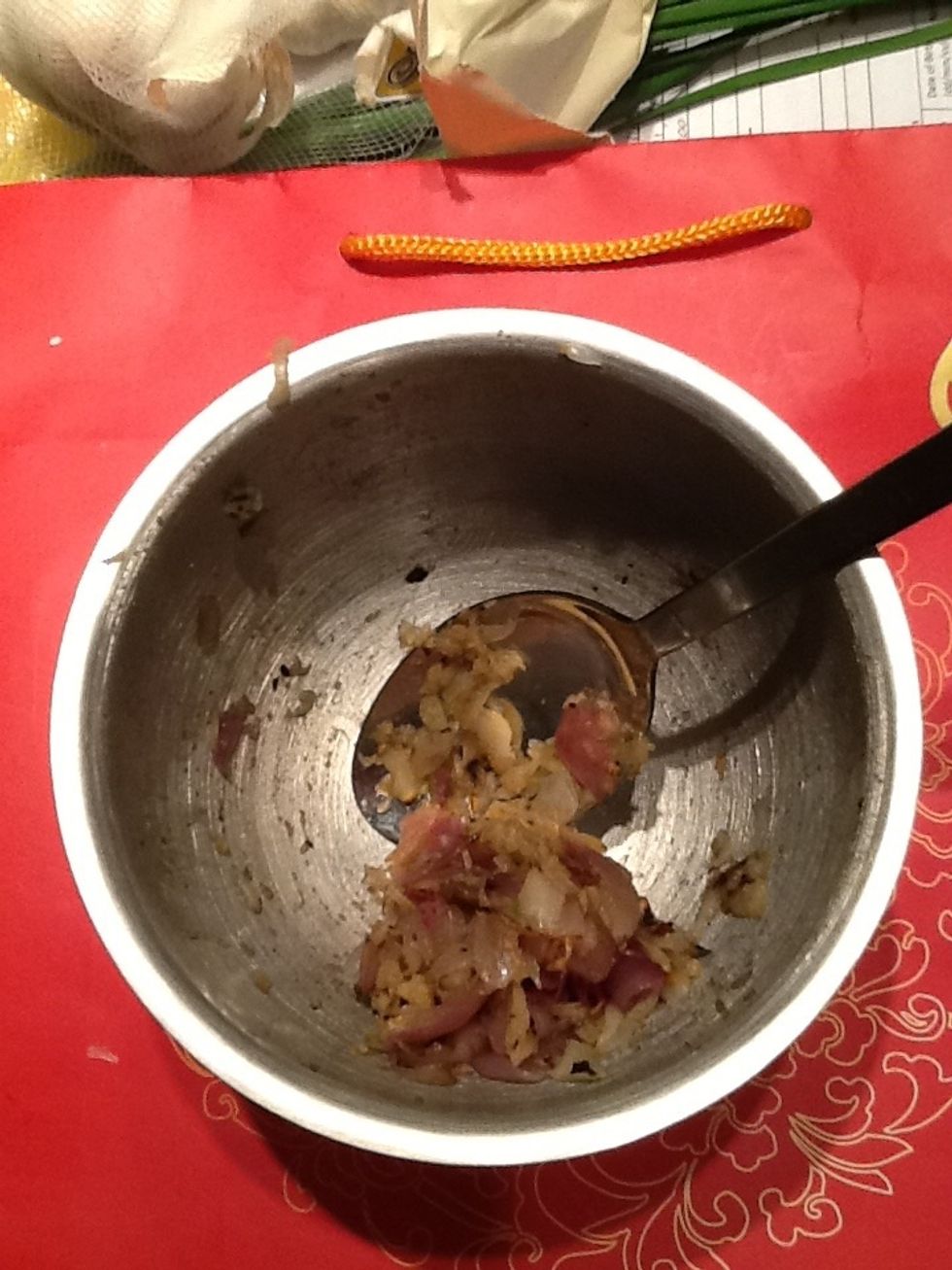 Till look like this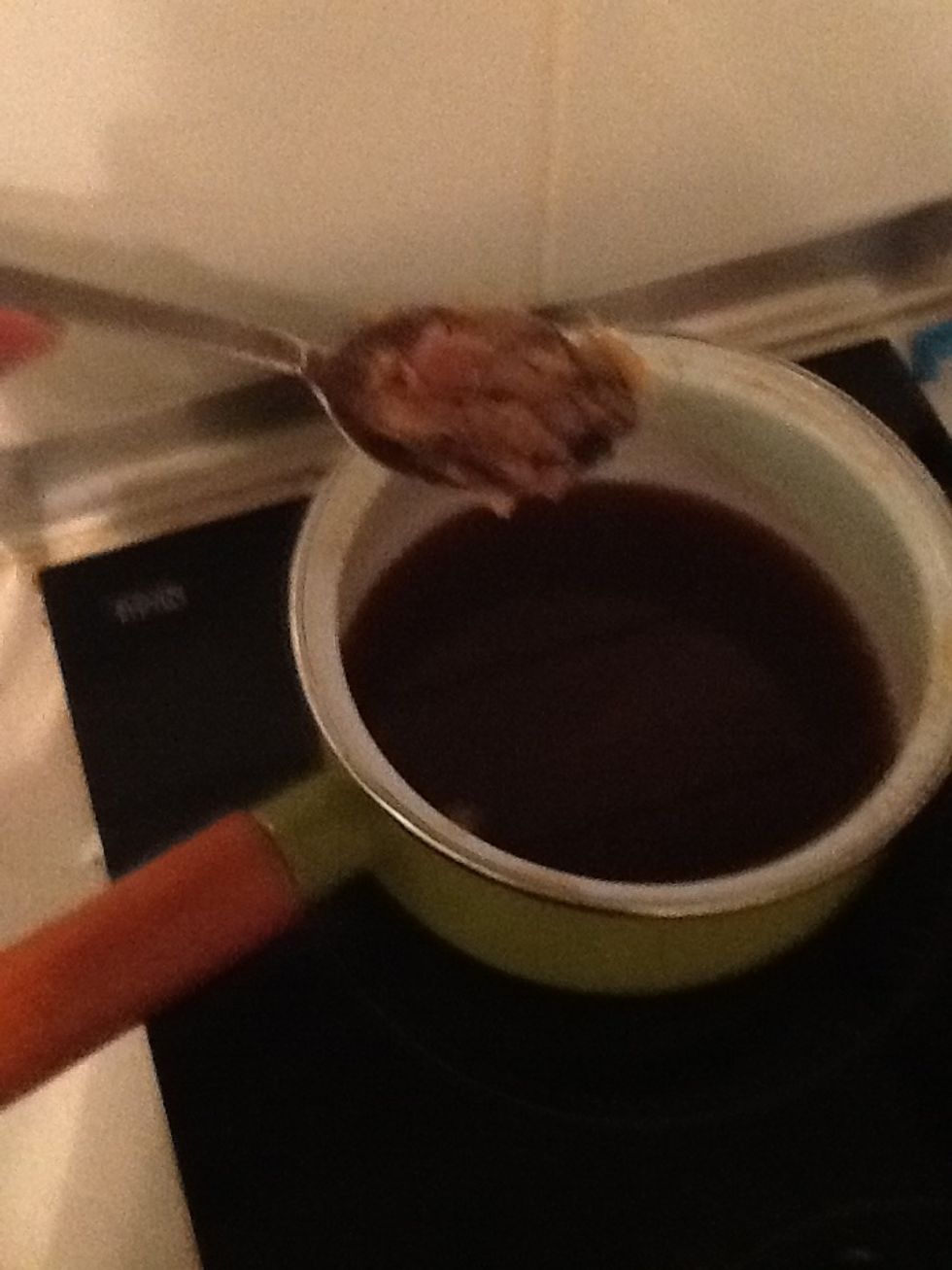 Put this in the sauce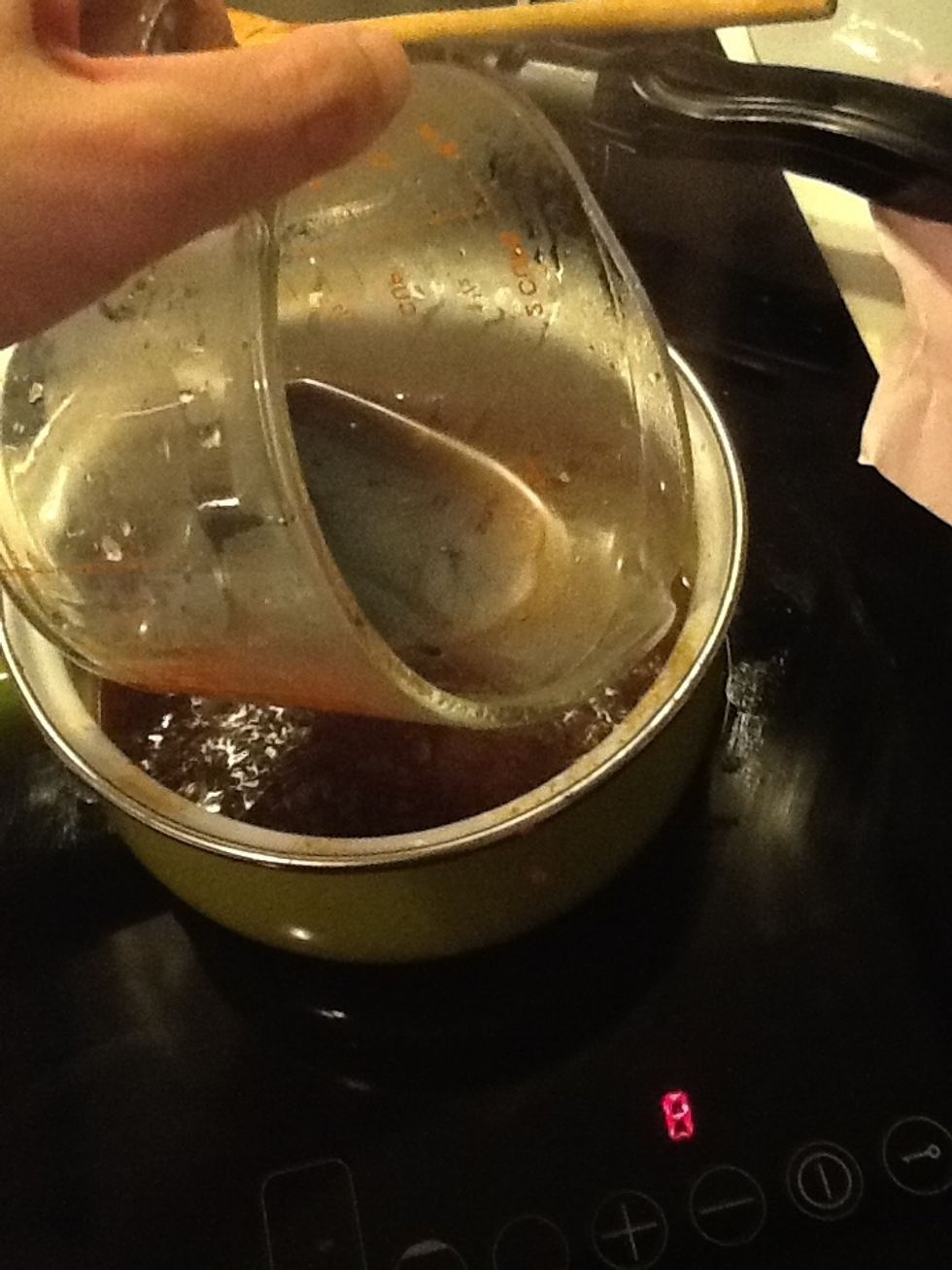 Add fish sauce and simmer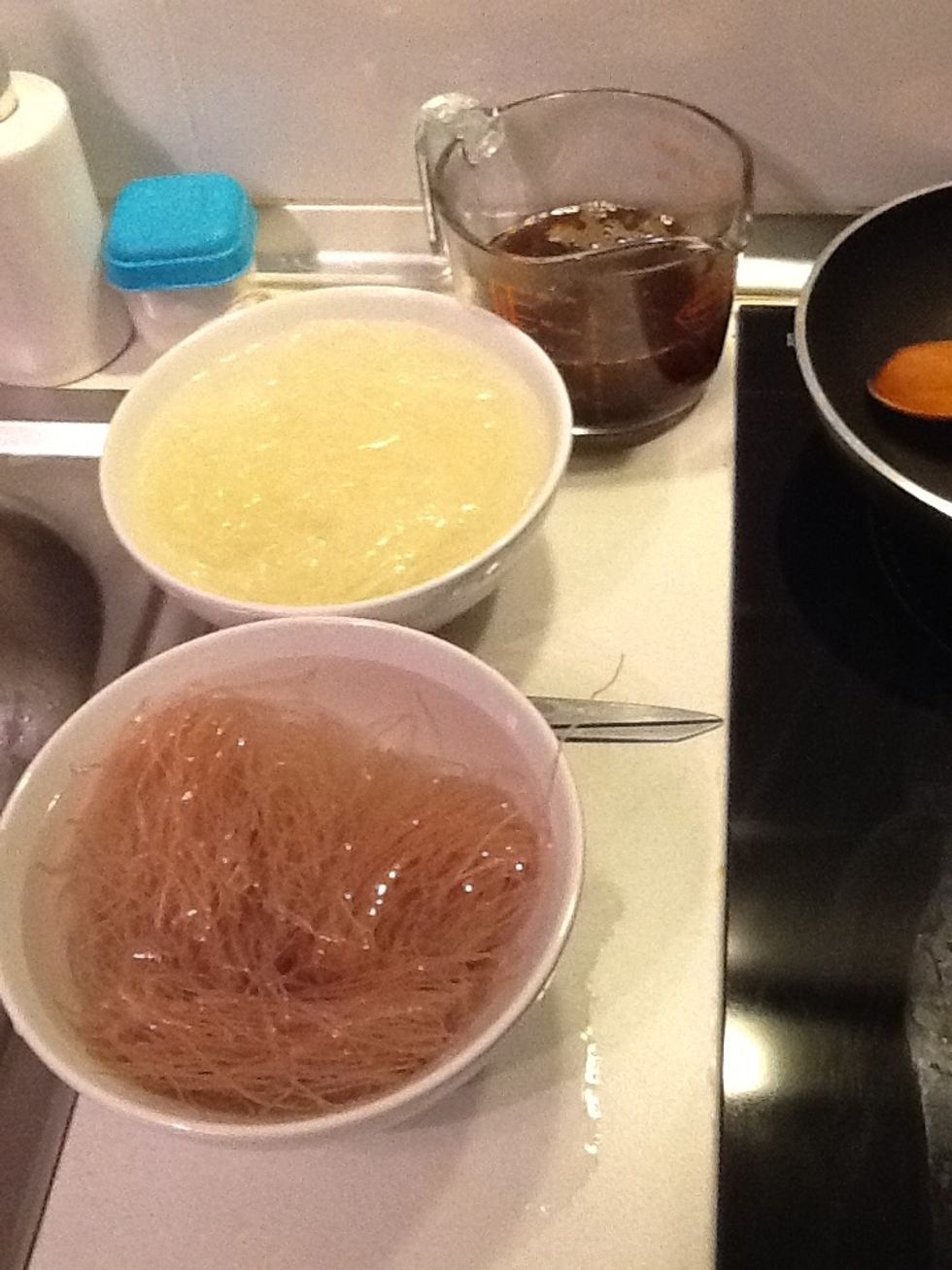 Soak the noodles. The traditional one use slim rice noodle. I prefers bean and rice vermicelli.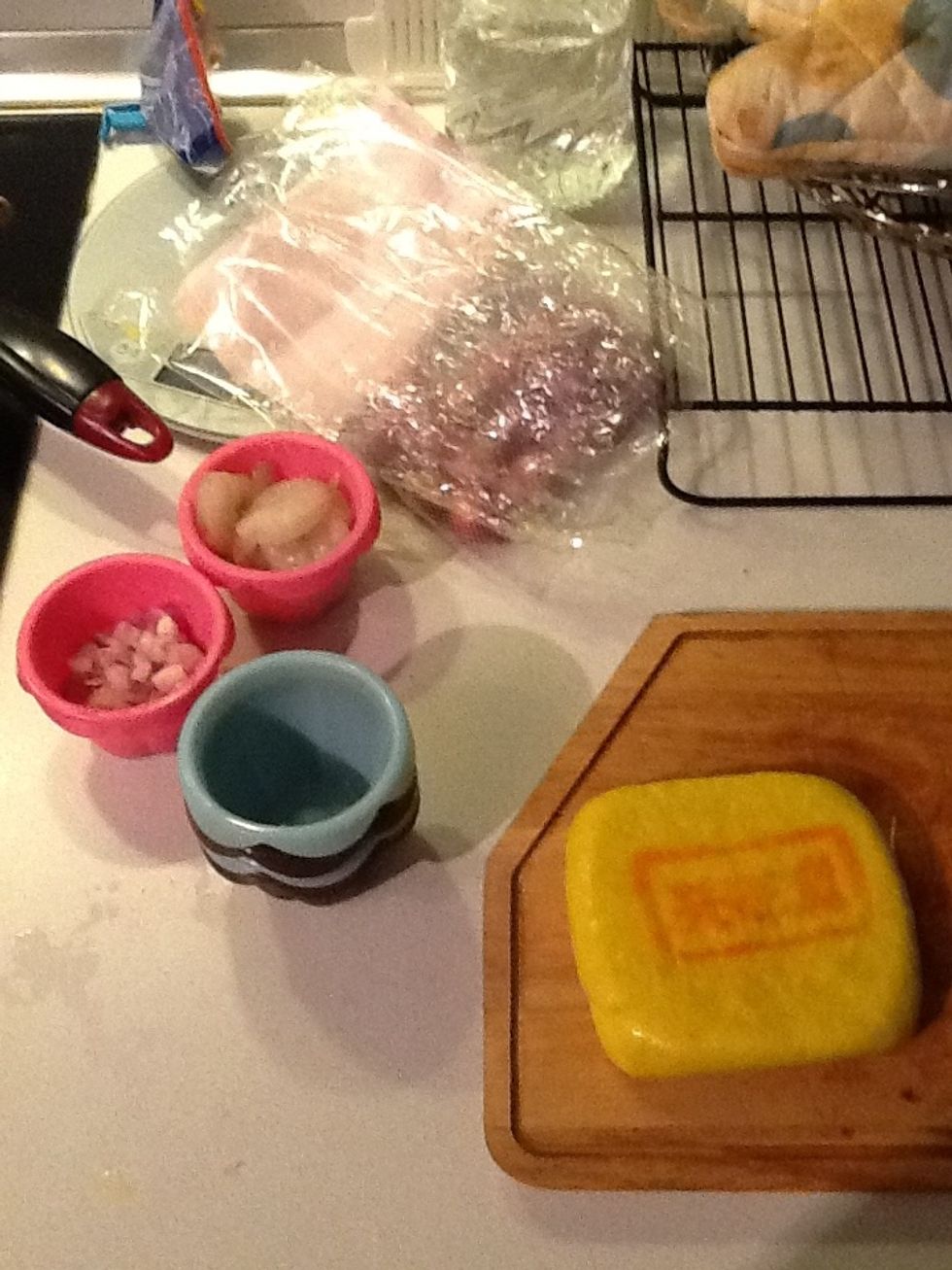 Put everything in place before you start. It will happen quickly. Now you dice everything first. The yellow thing you see is the tofu.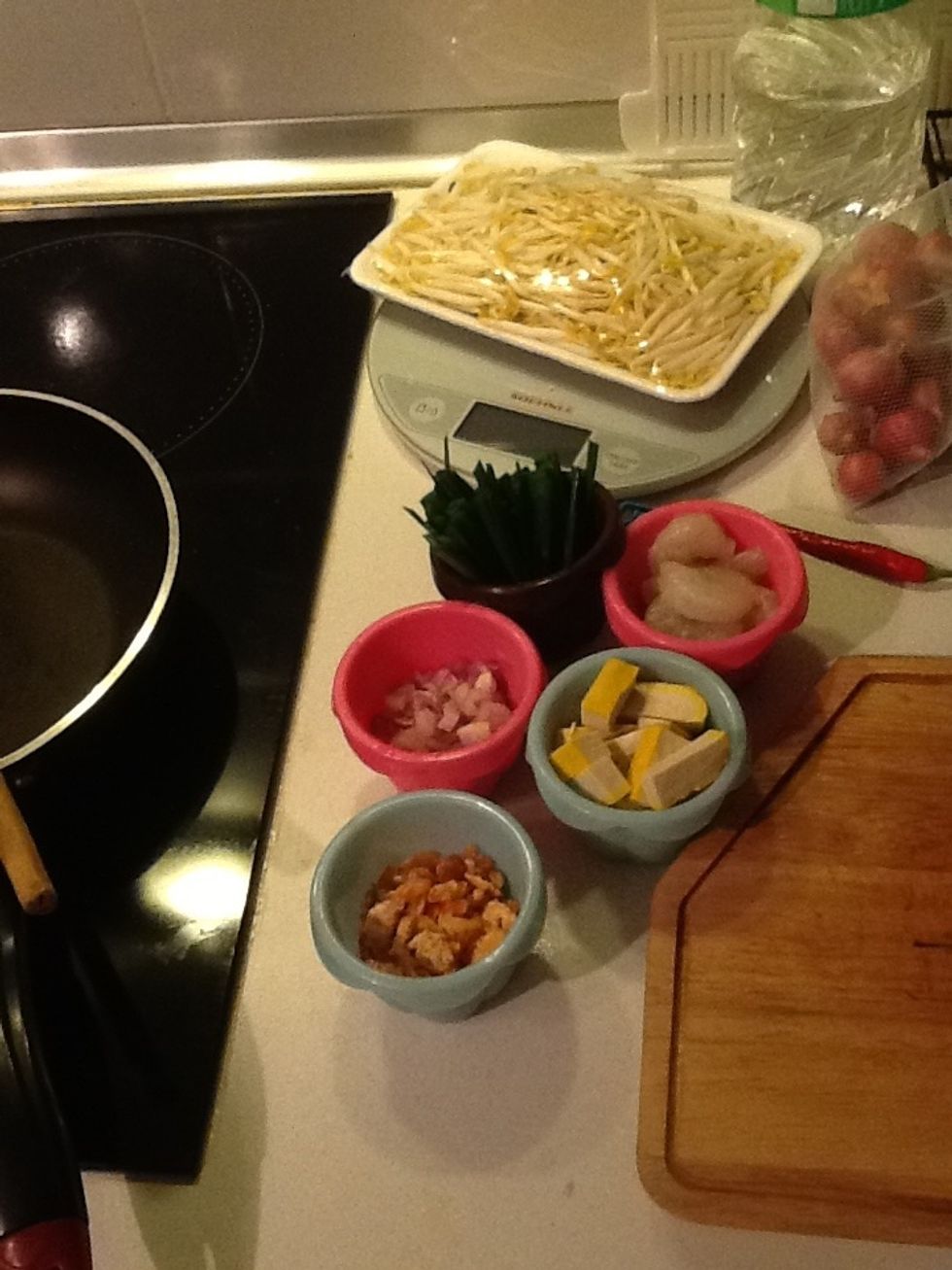 There!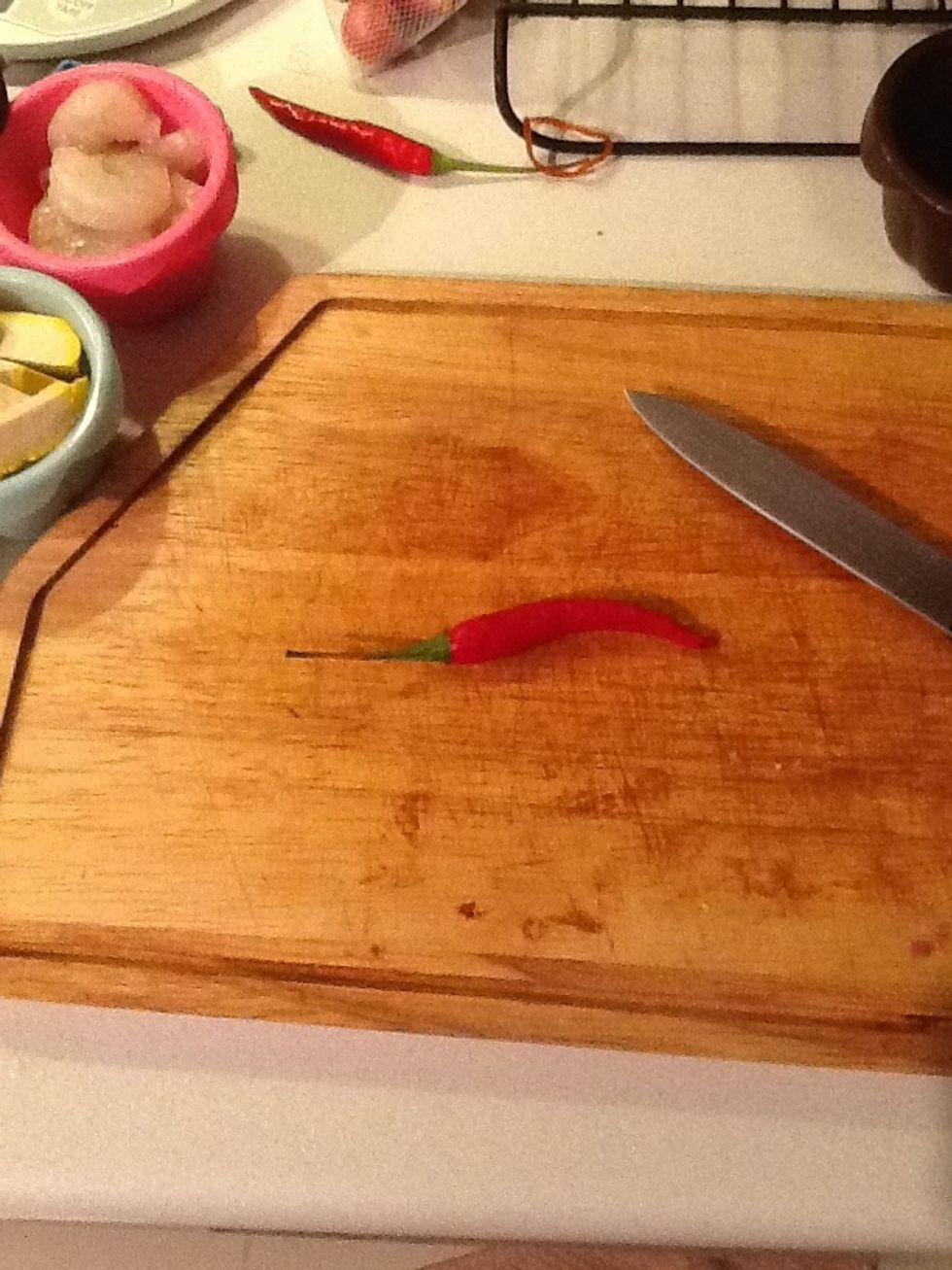 Here's for spicy food lover and garnishing.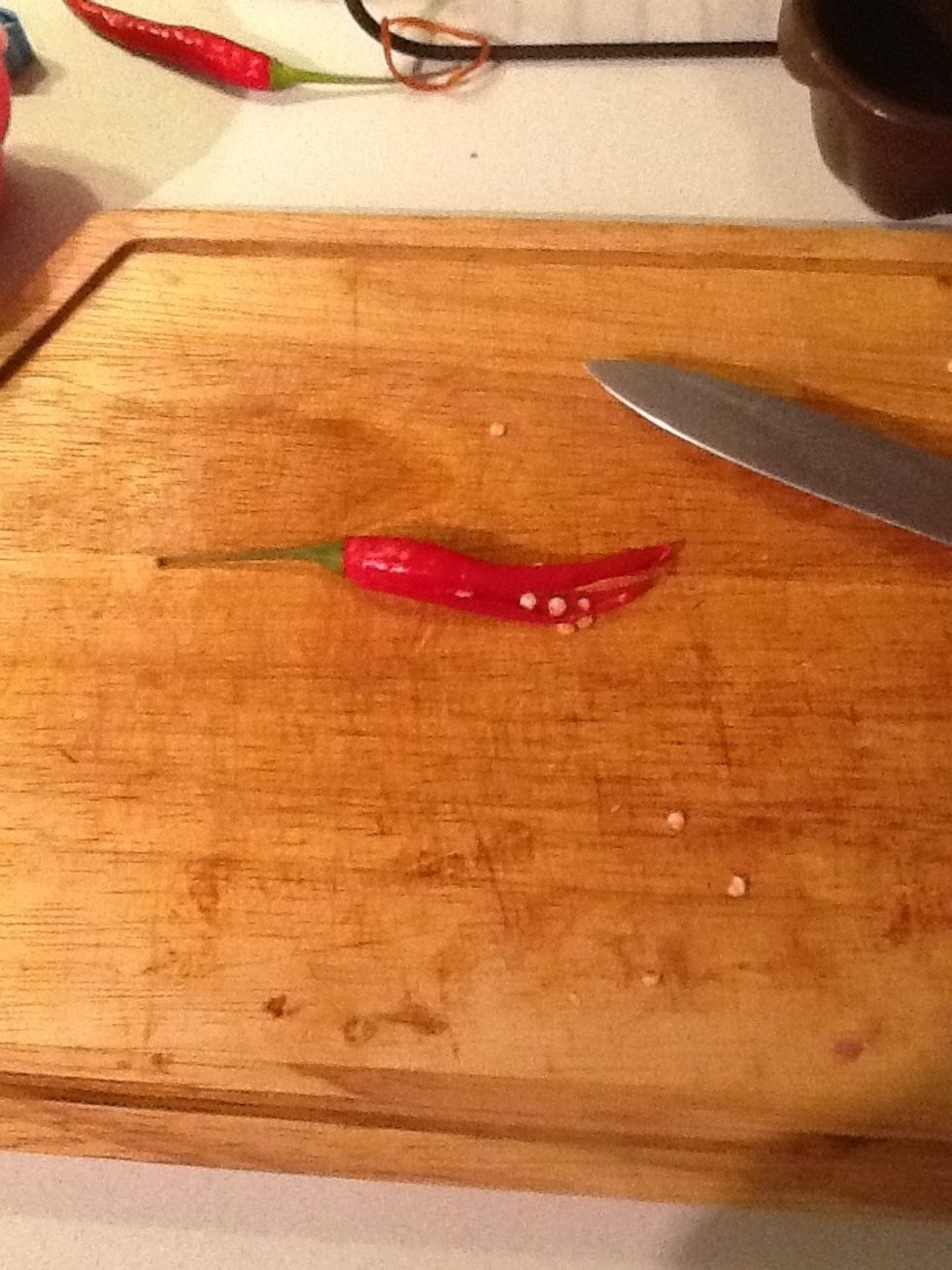 Cut length wise.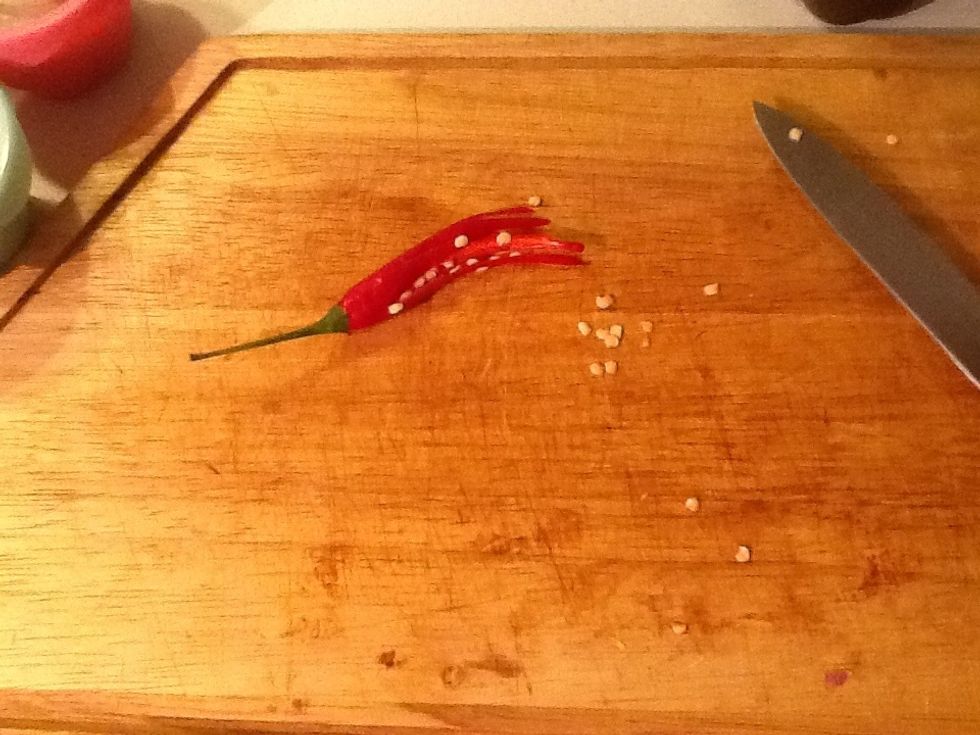 4 times.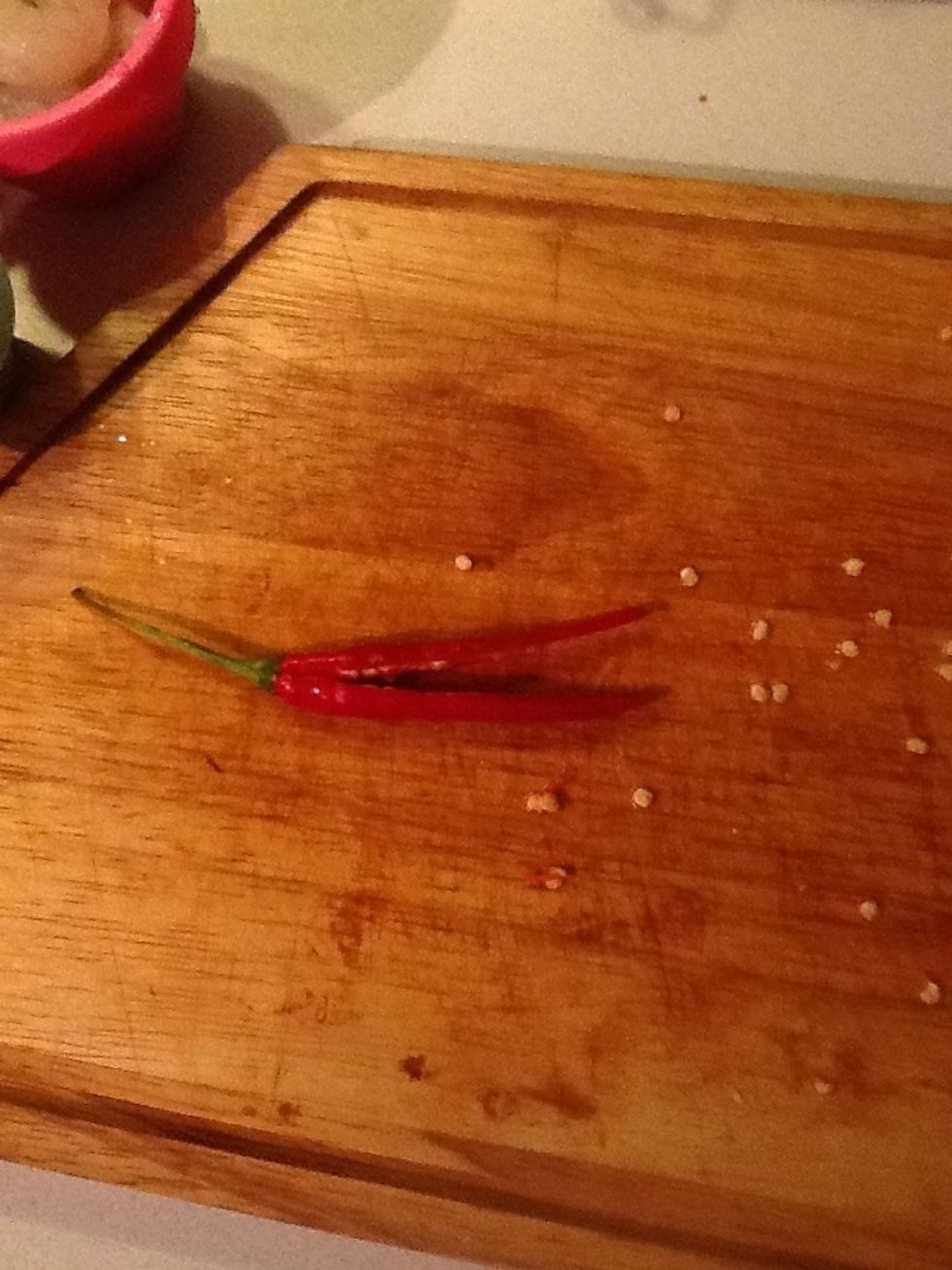 Scrape out the seed and soak in the water the chili will bloom.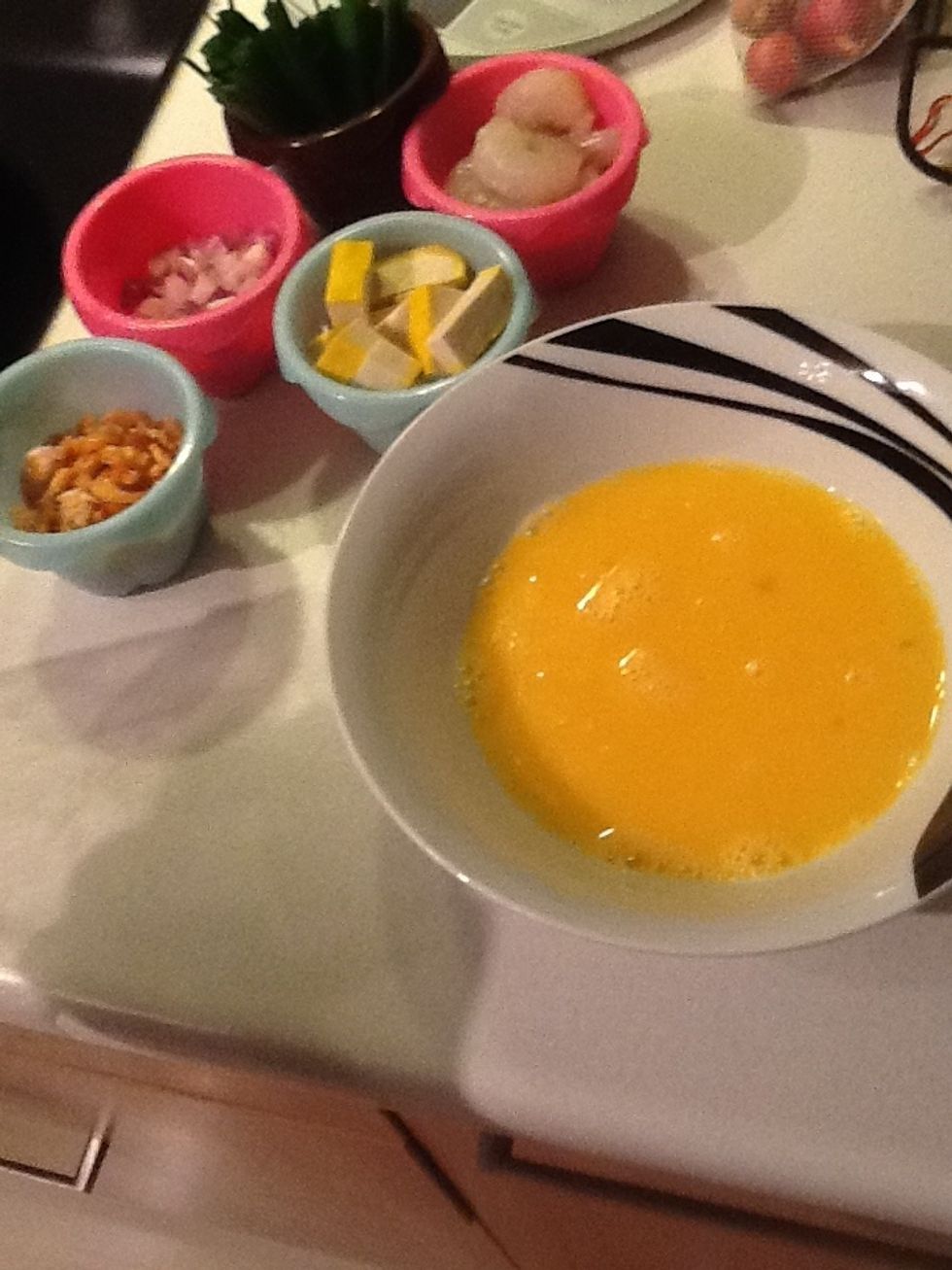 Beat the egg
Coat the teflon pan with oil. I use rice bran oil.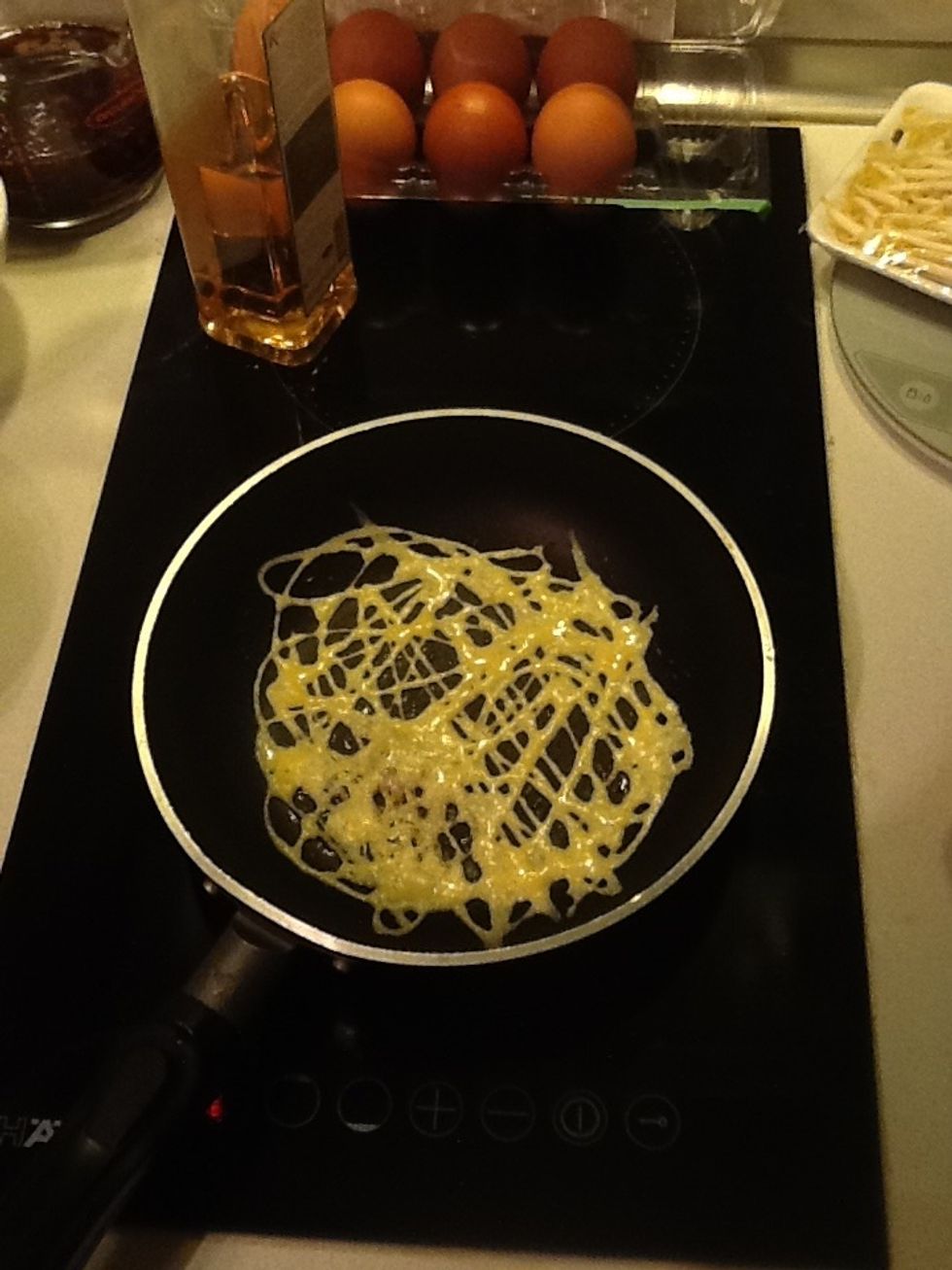 Drizzle on the hot pan like so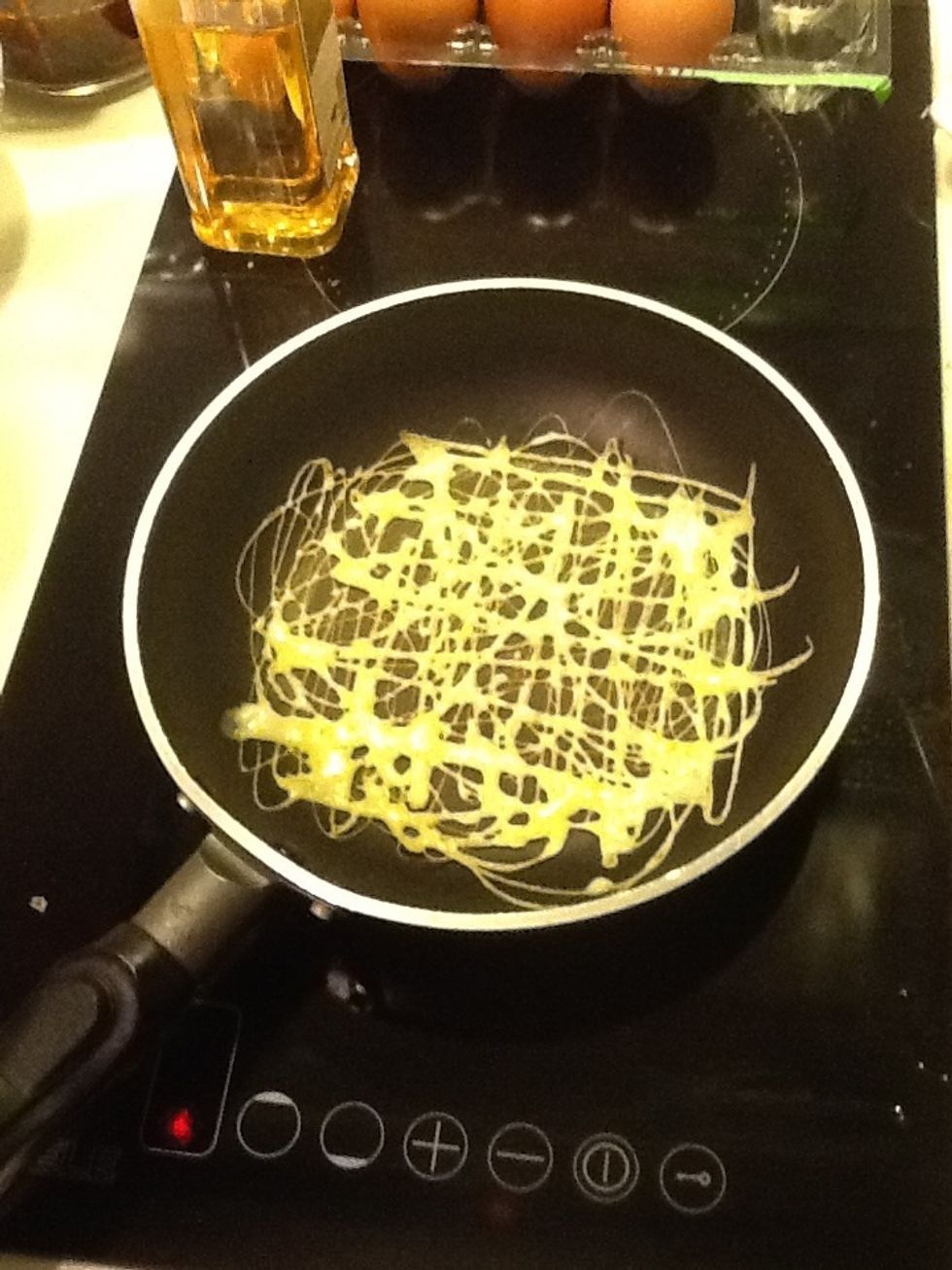 Use offset spatular to release it and put aside.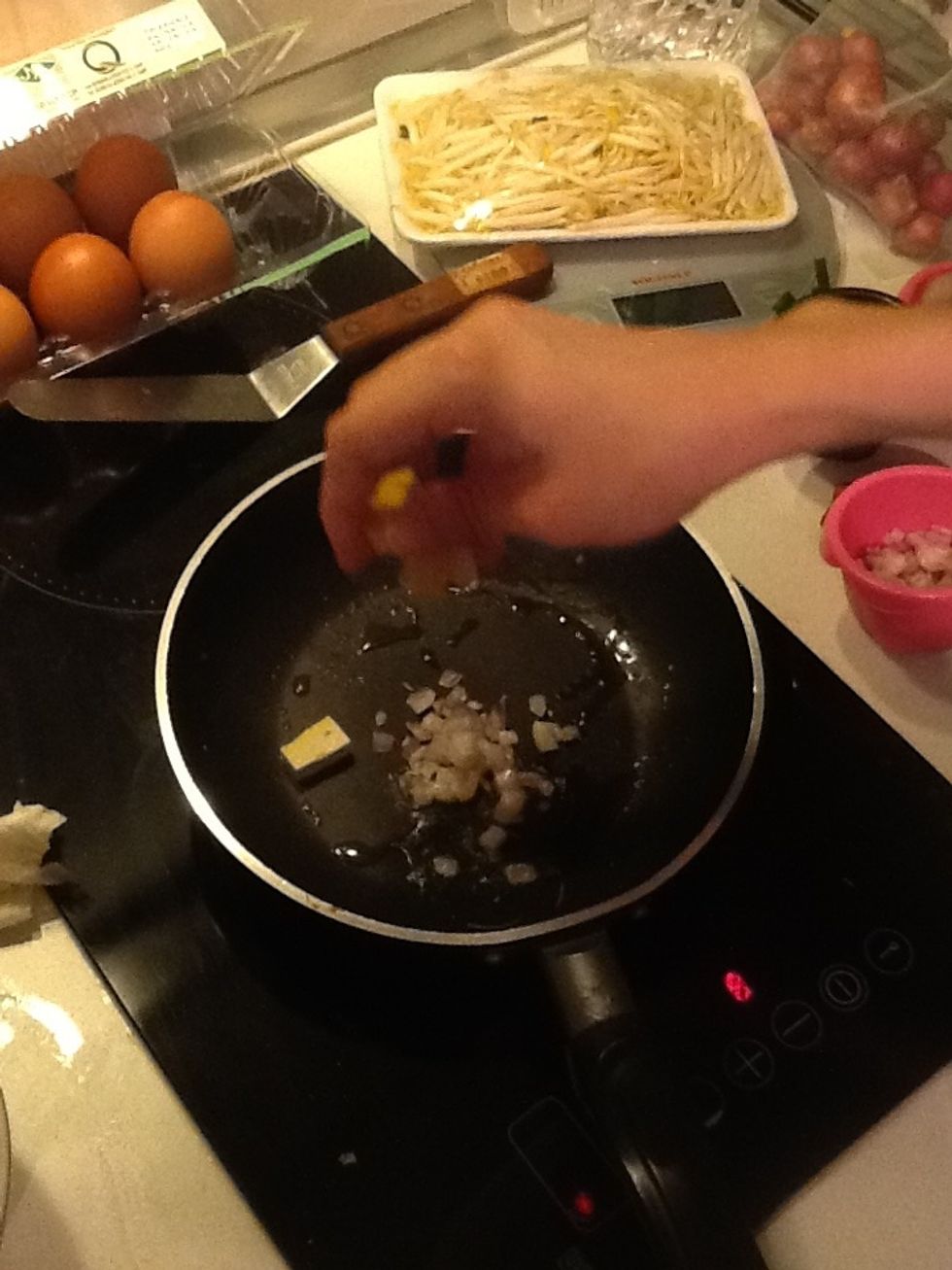 Add diced shallot to the beat until transparent then tofu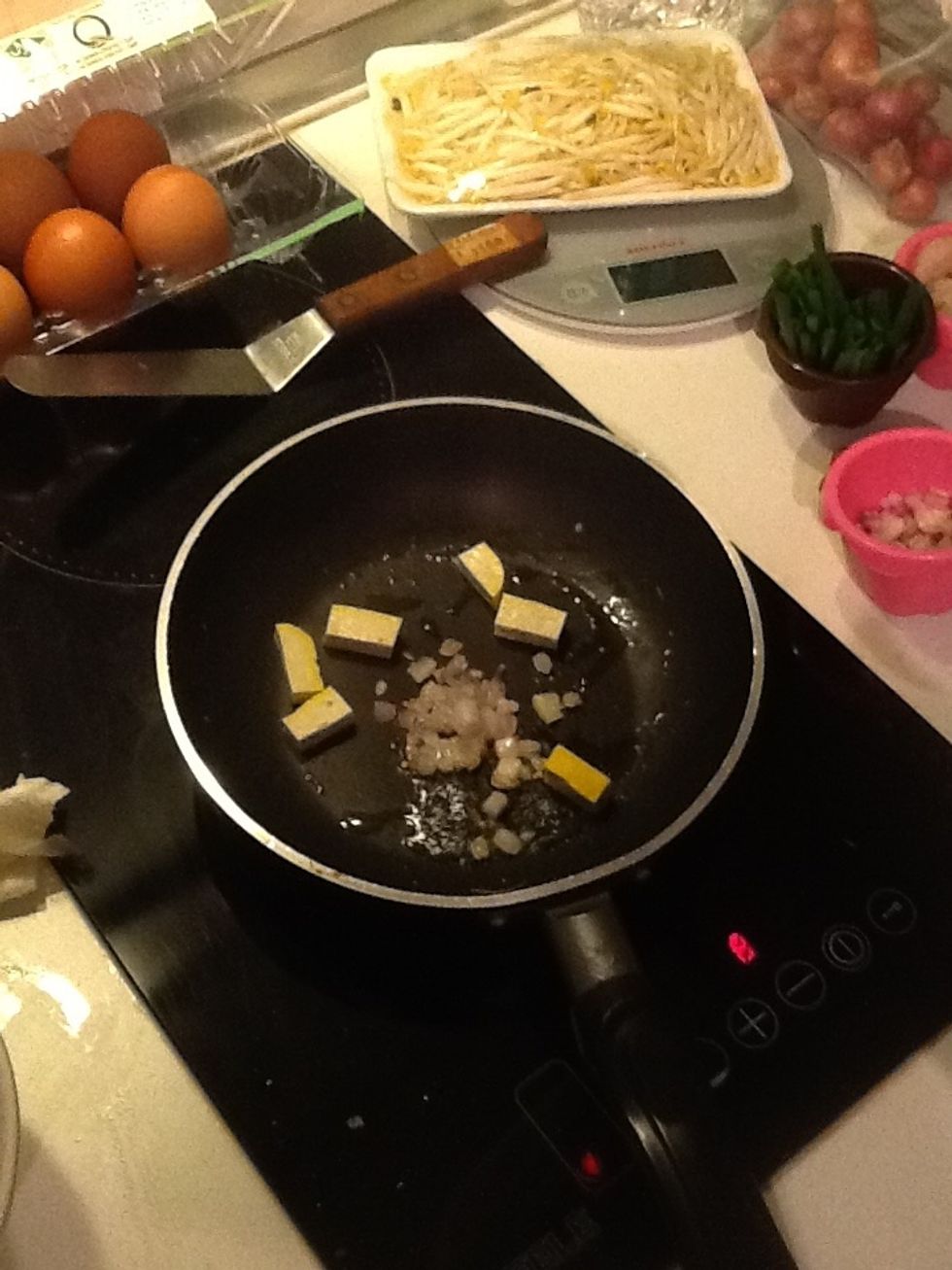 Wait for the tofu to cook a bit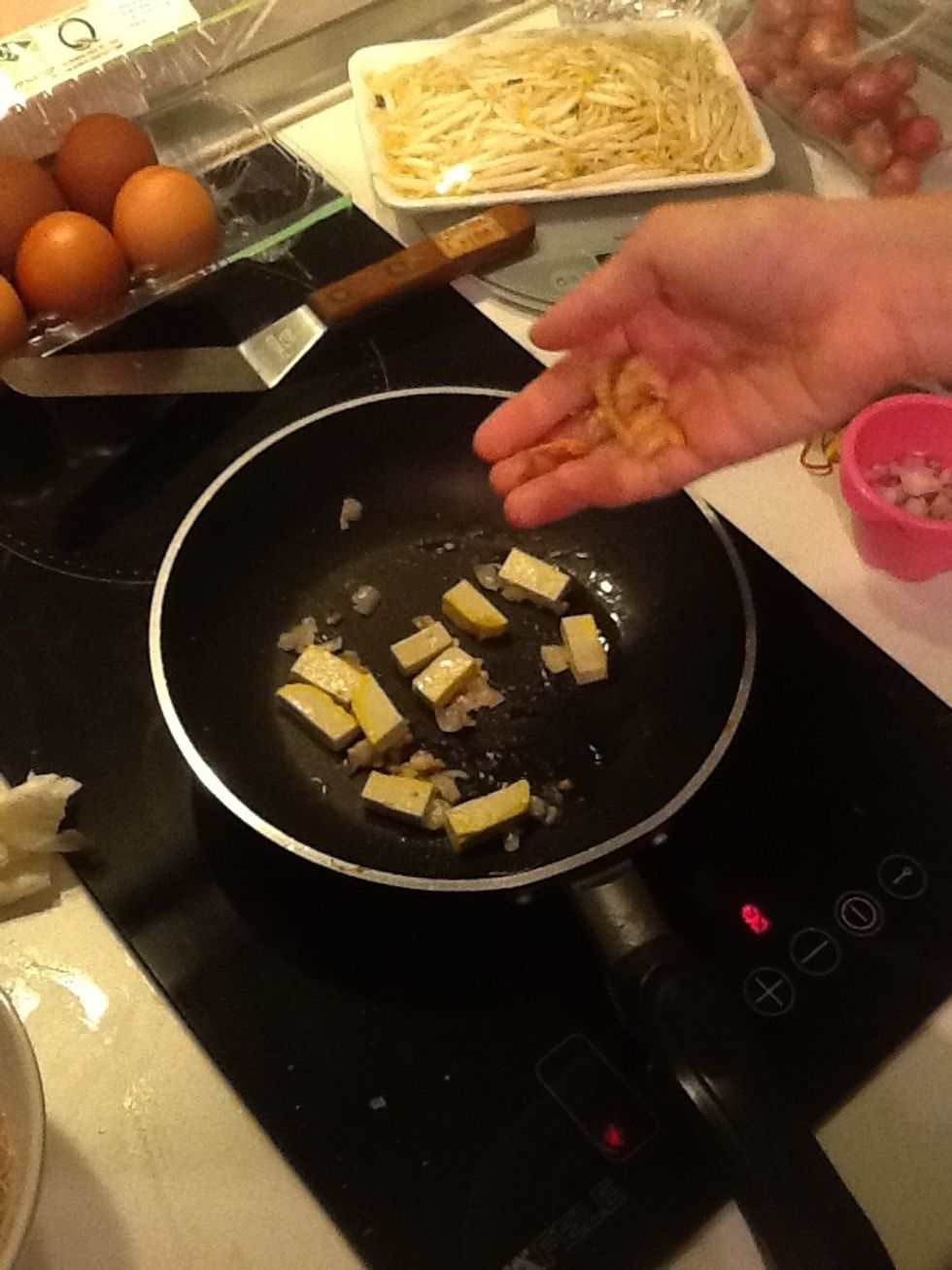 Add dried shrimps
Add bean sprouts.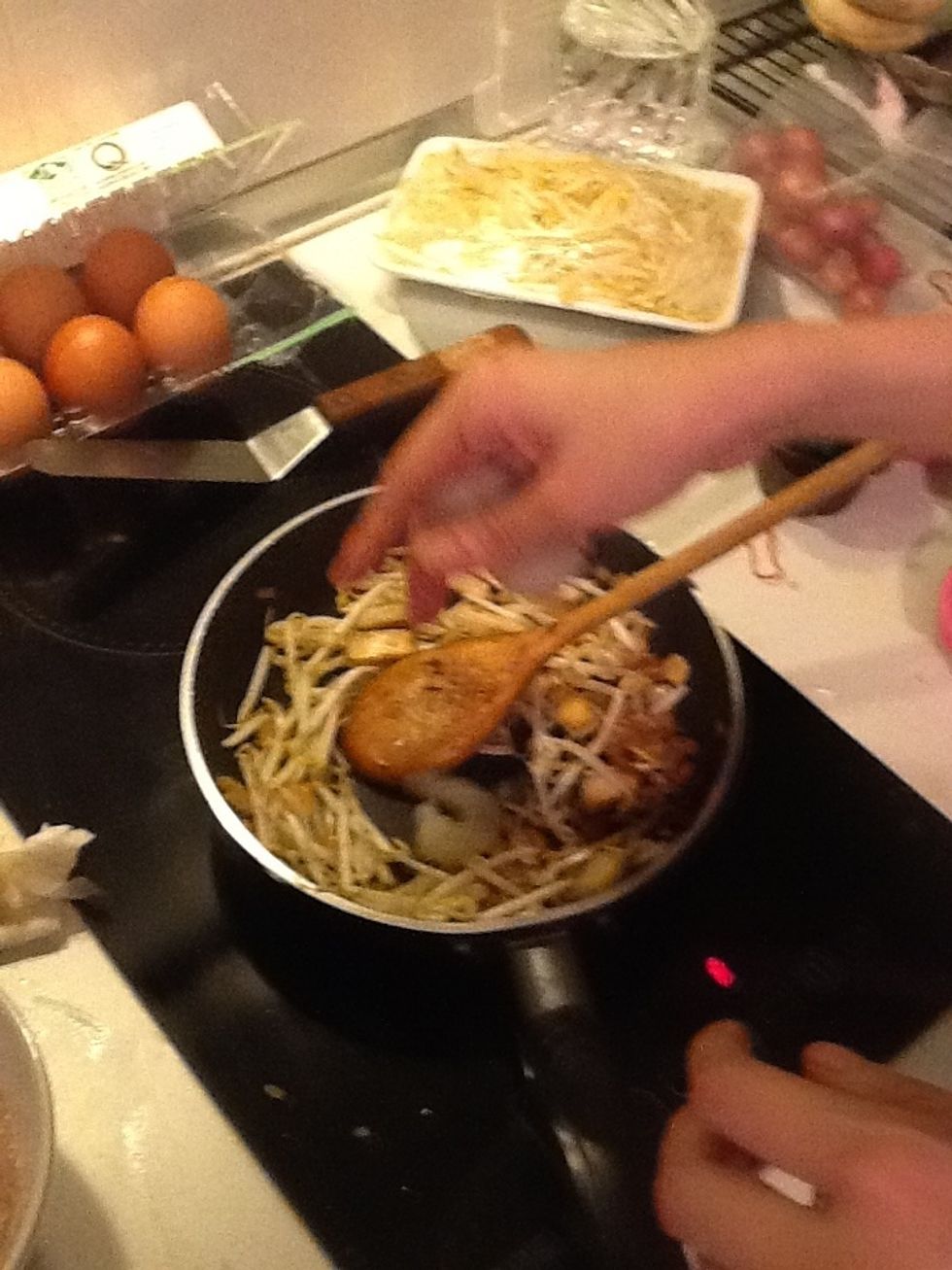 Shrimps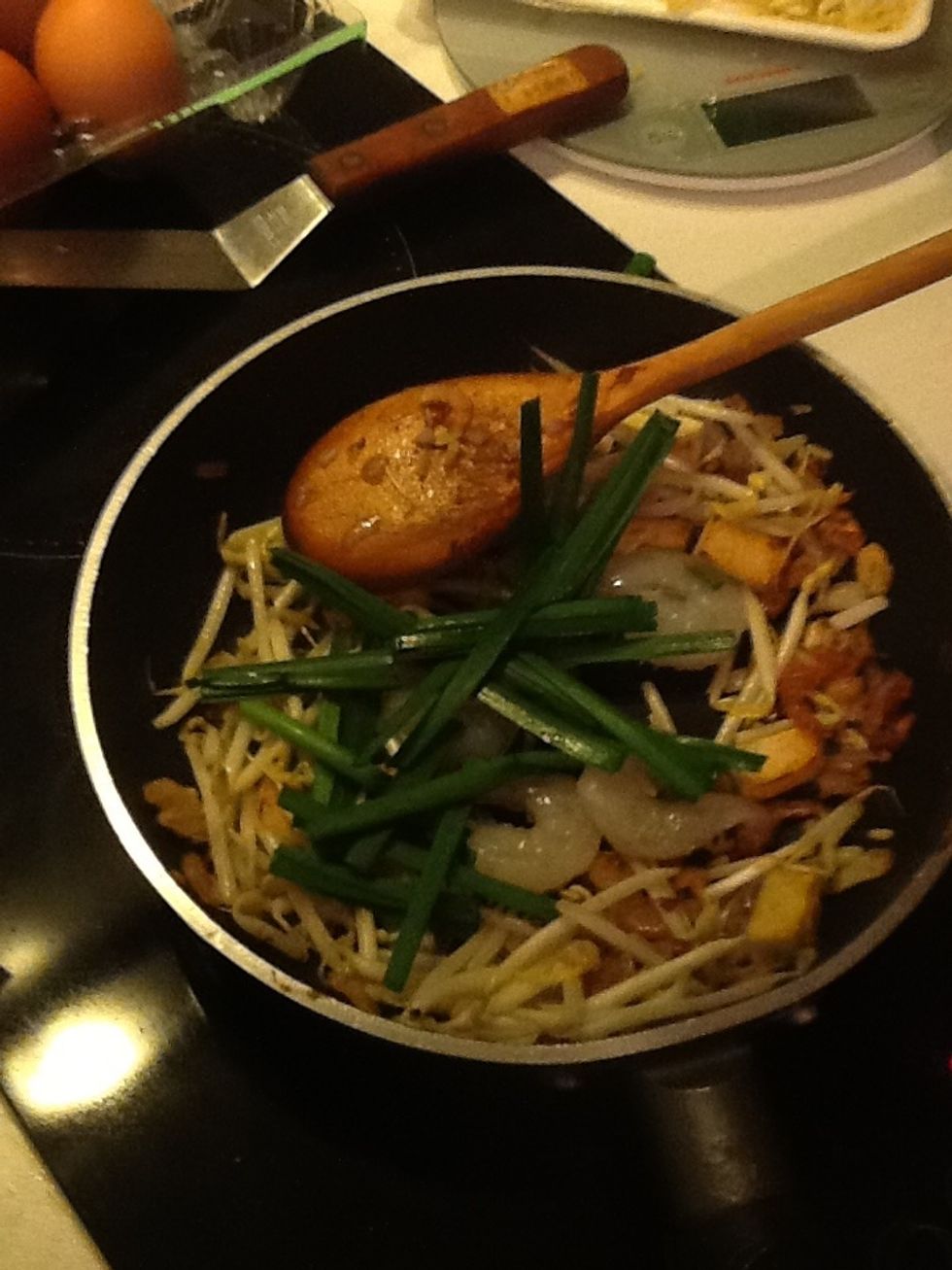 Chives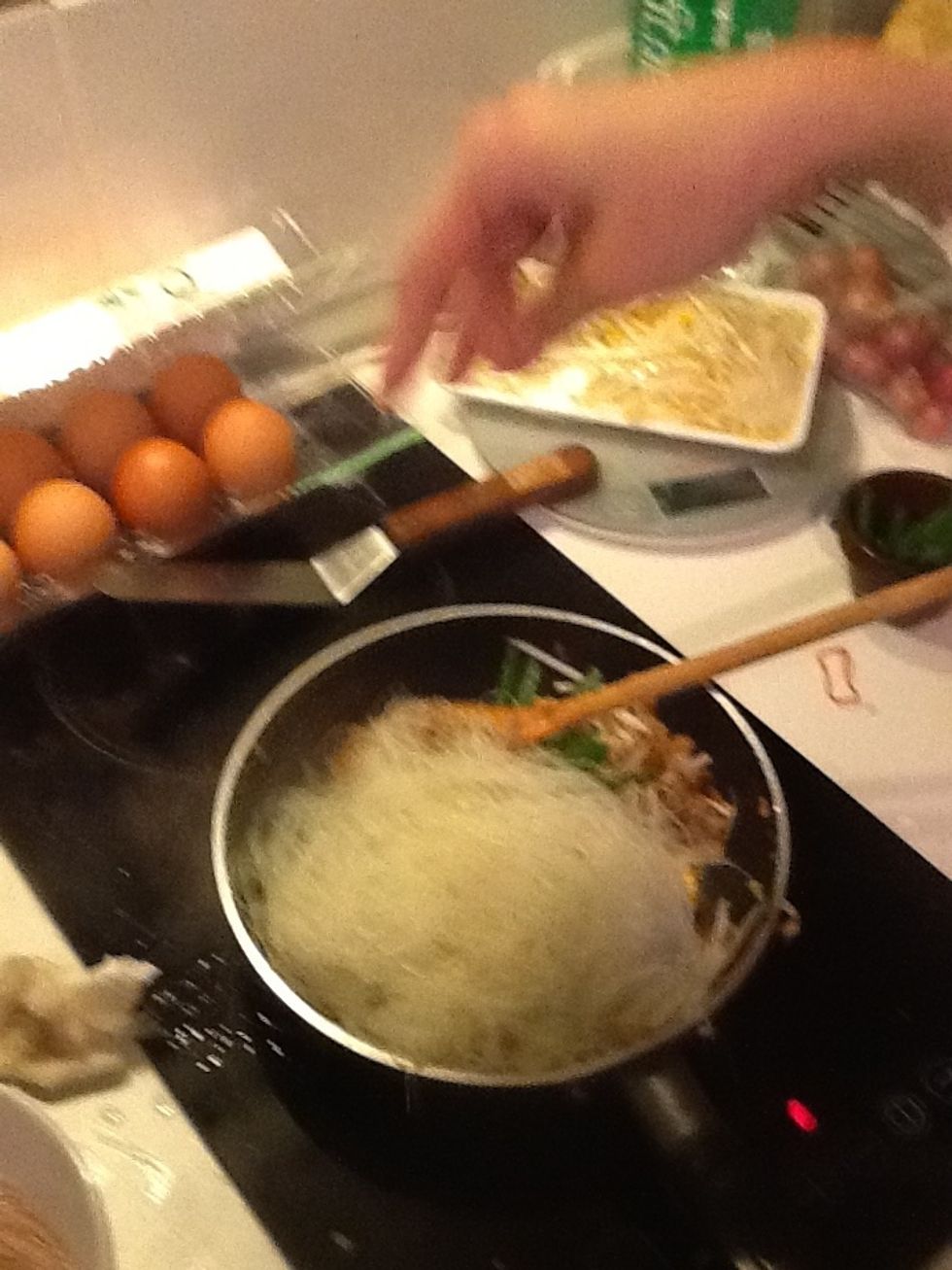 Noodles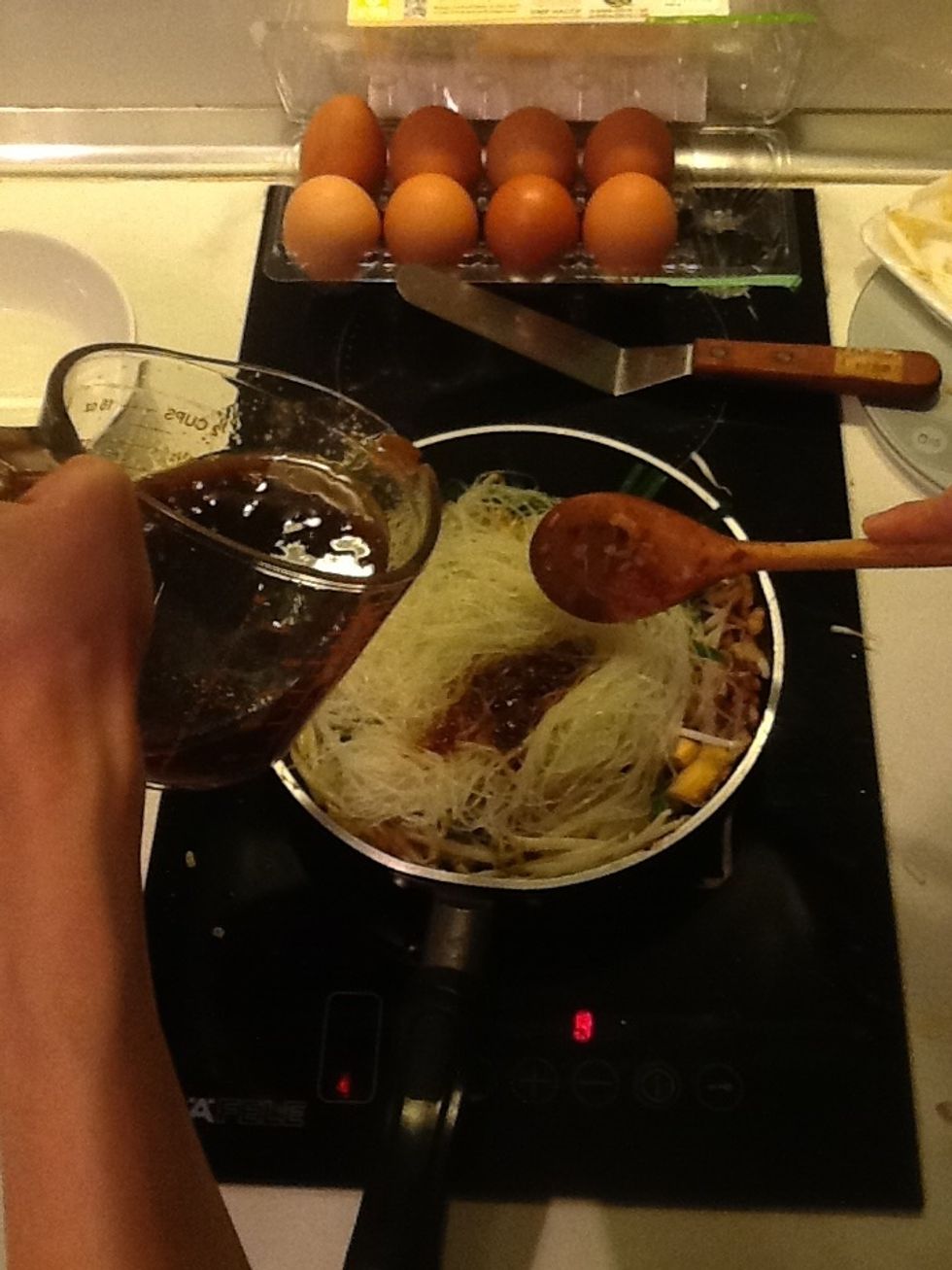 The sauce. Then start stirring quick! It'd b great if u have a wok.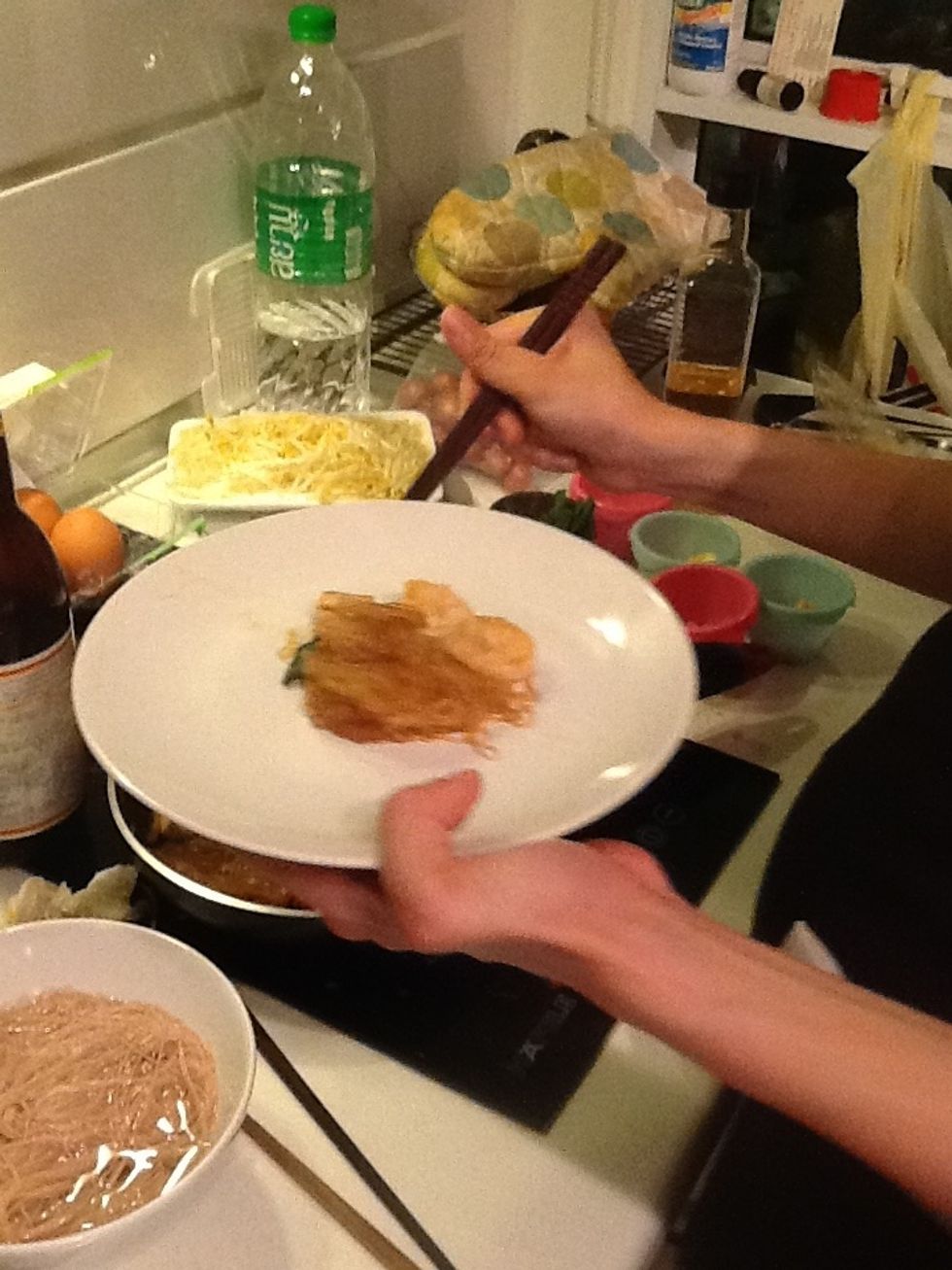 Put up on a plate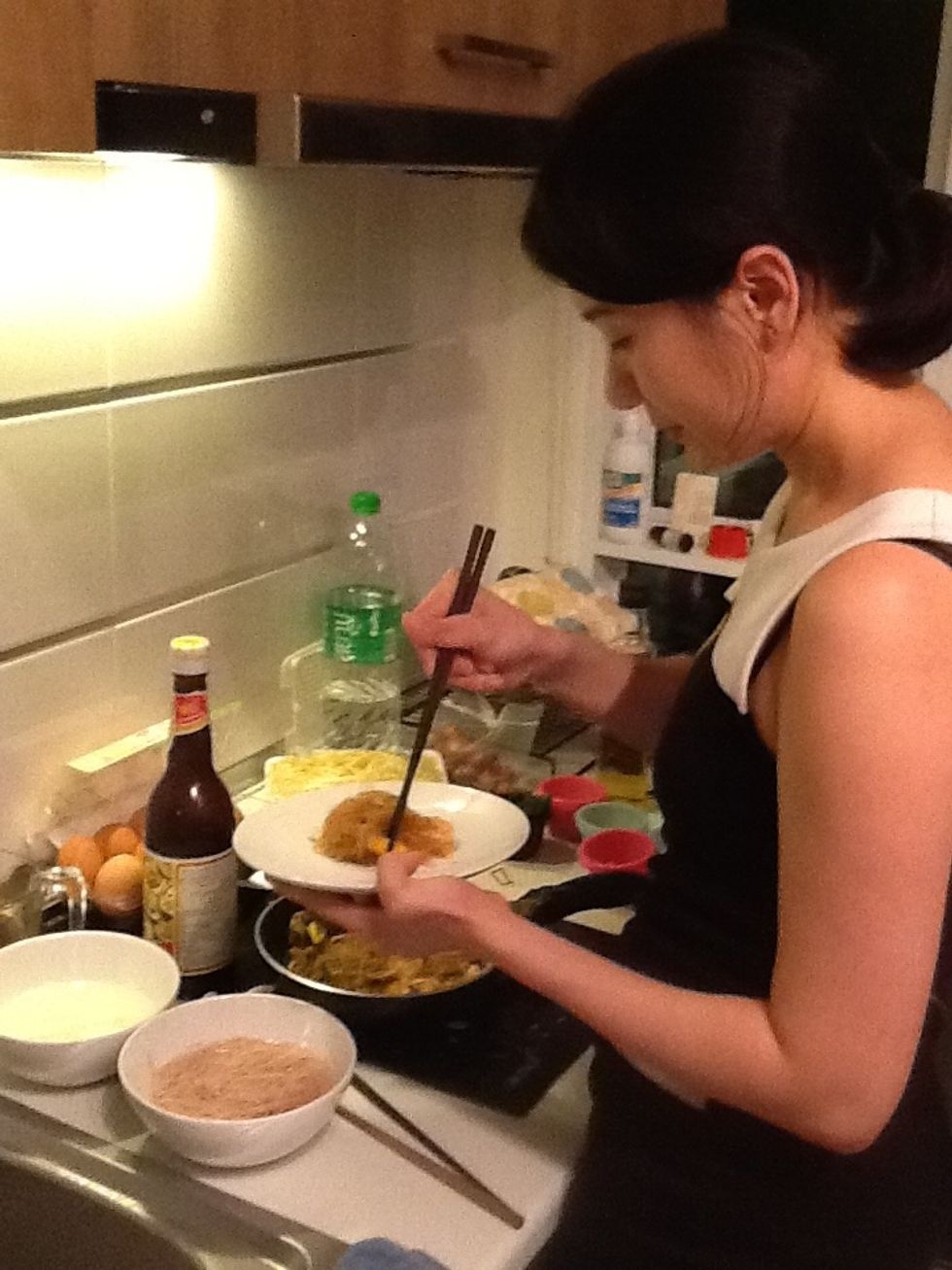 Add the eggs some green some red.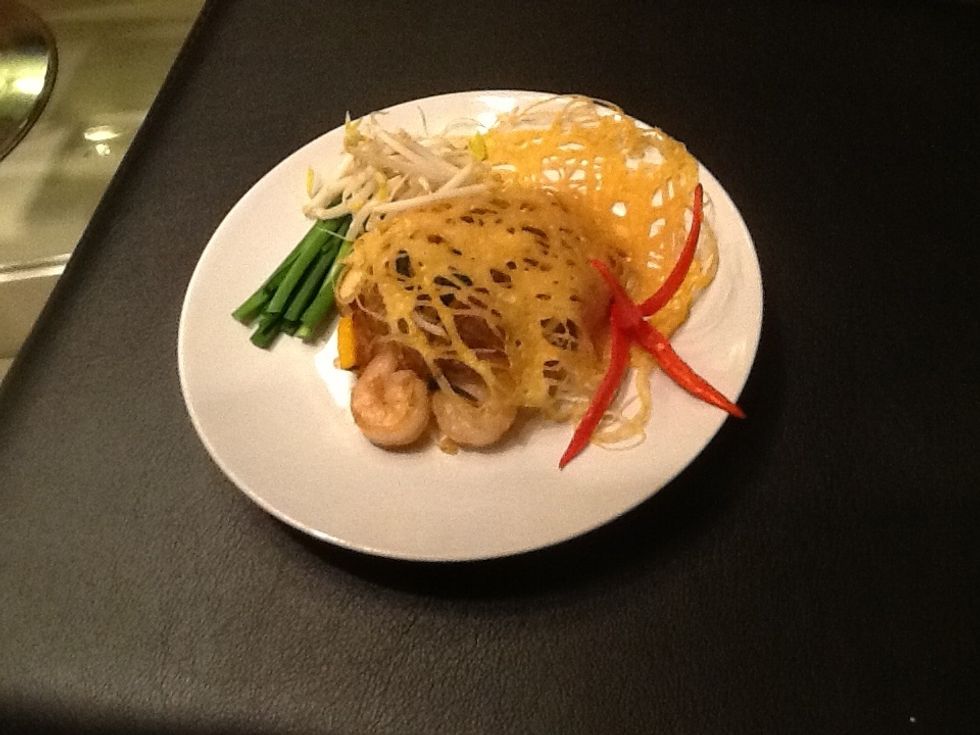 Voila! You're done. Cook share and enjoy! 💗💗💗
1.0c Tamarind juice
150.0g Palm sugar
1/4c Fish sauce
5.0 Shallots
5.0 Garlic
100.0g Dried shrimp
1/2c Extra firm tofu
200.0g Noodle
200.0g Bean sprouts
2.0 Eggs
8.0 Shrimps
2.0 Garlic chives
2.0Tbsp Oyster sauce
Banana flower (optional)
2.0Tbsp Vegetable oil
Goi Haru
I love cooking & baking. I got recipes from people I met, some were adapted from classic recipes. I hope you enjoy them. Cook Bake Share & Enjoy!