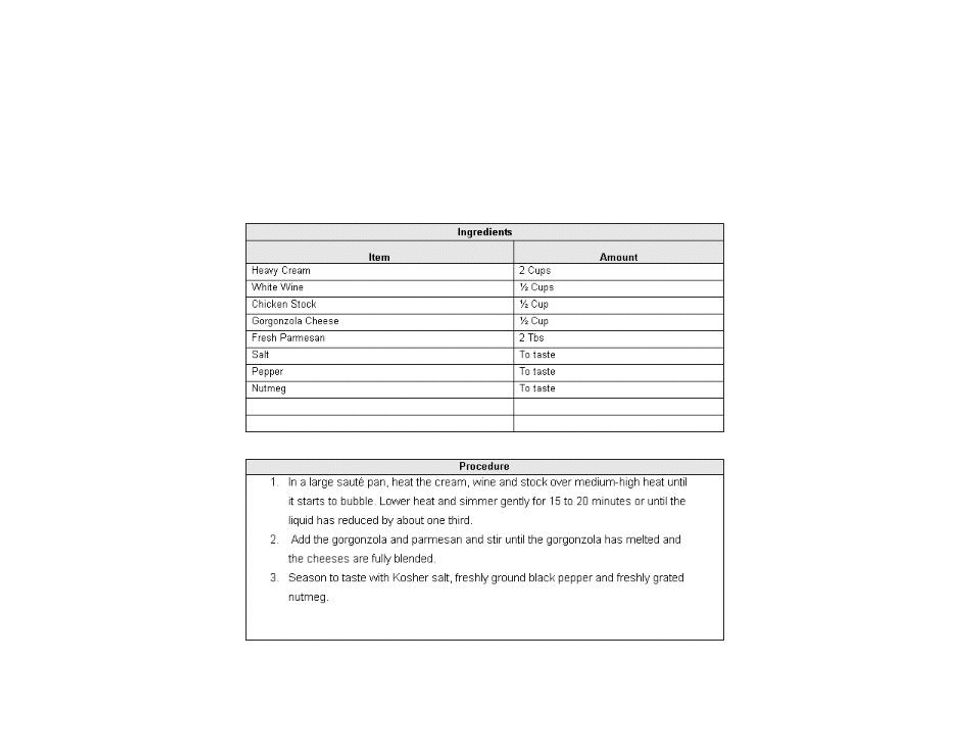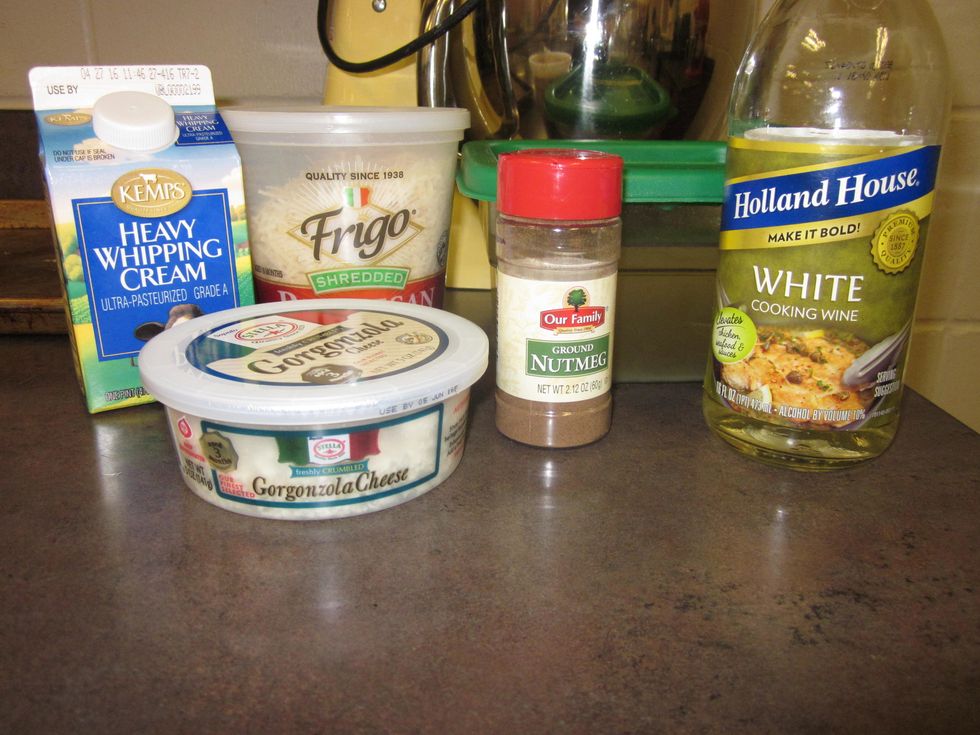 Gather your ingredients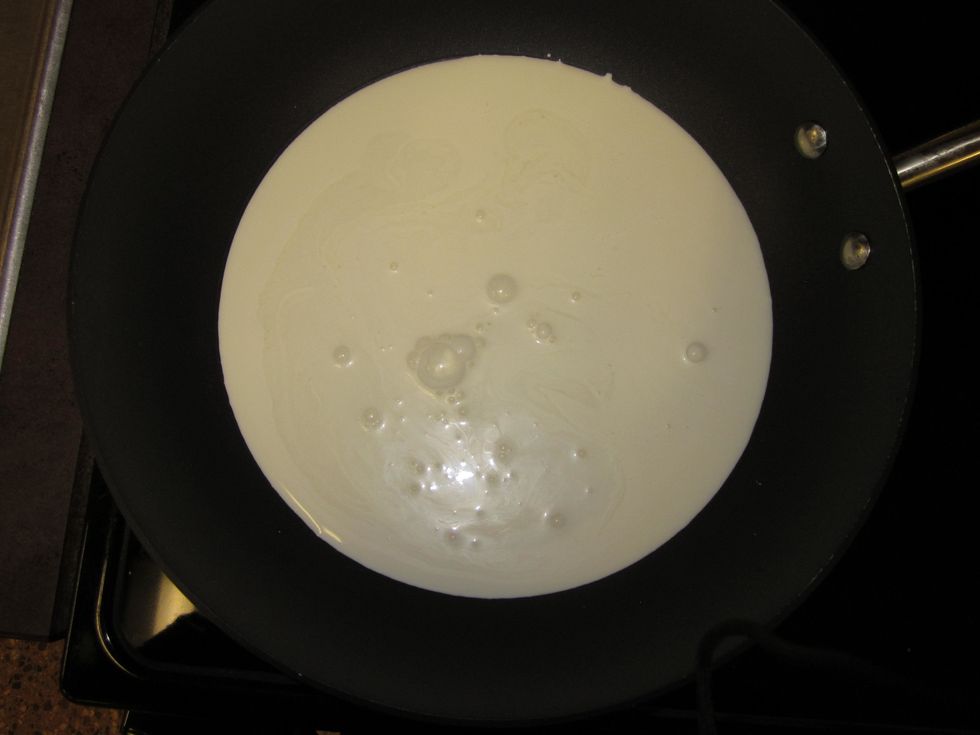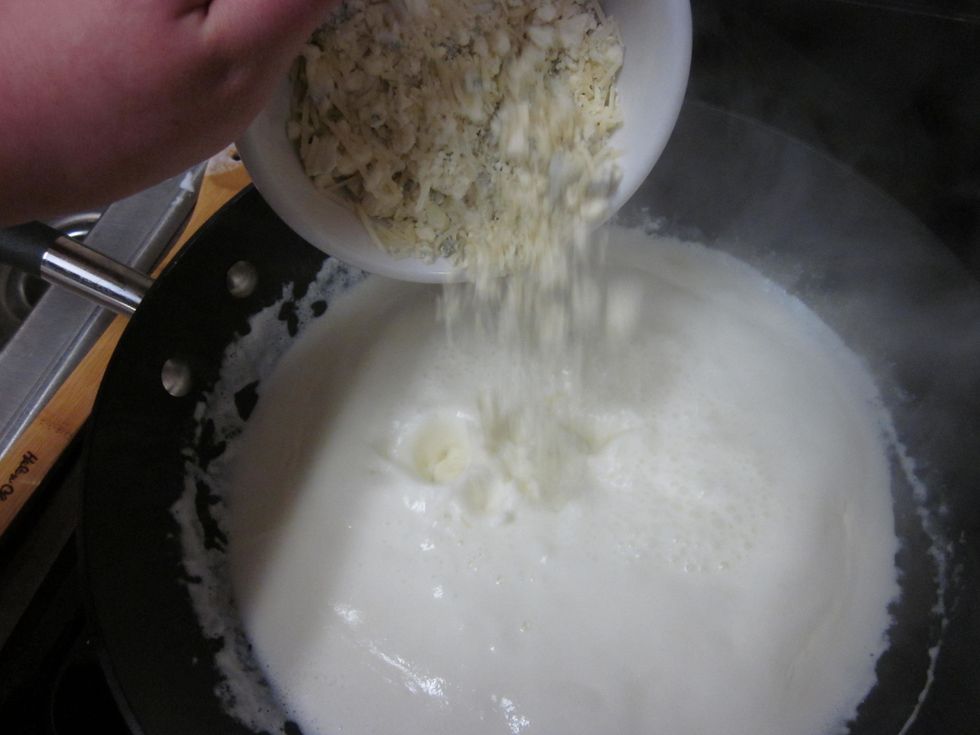 After 15 minutes, pour in the Gorgonzola and Parmesan cheeses. Stir until they are fully melted and mixed in.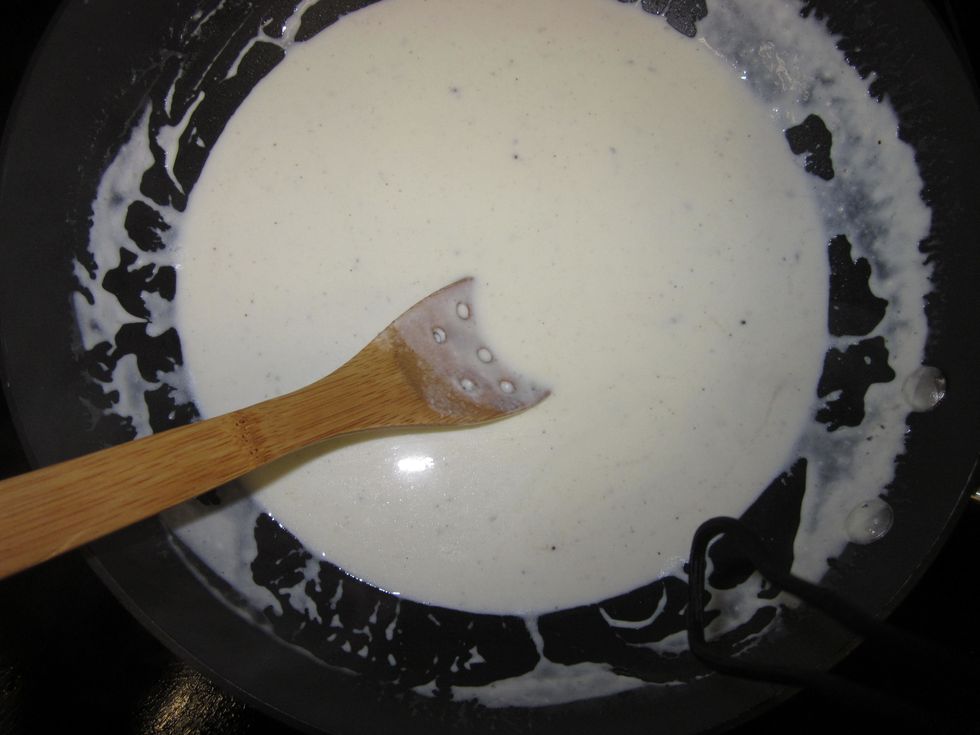 Once the cheeses are mixed in, add salt, pepper, and nutmeg to taste.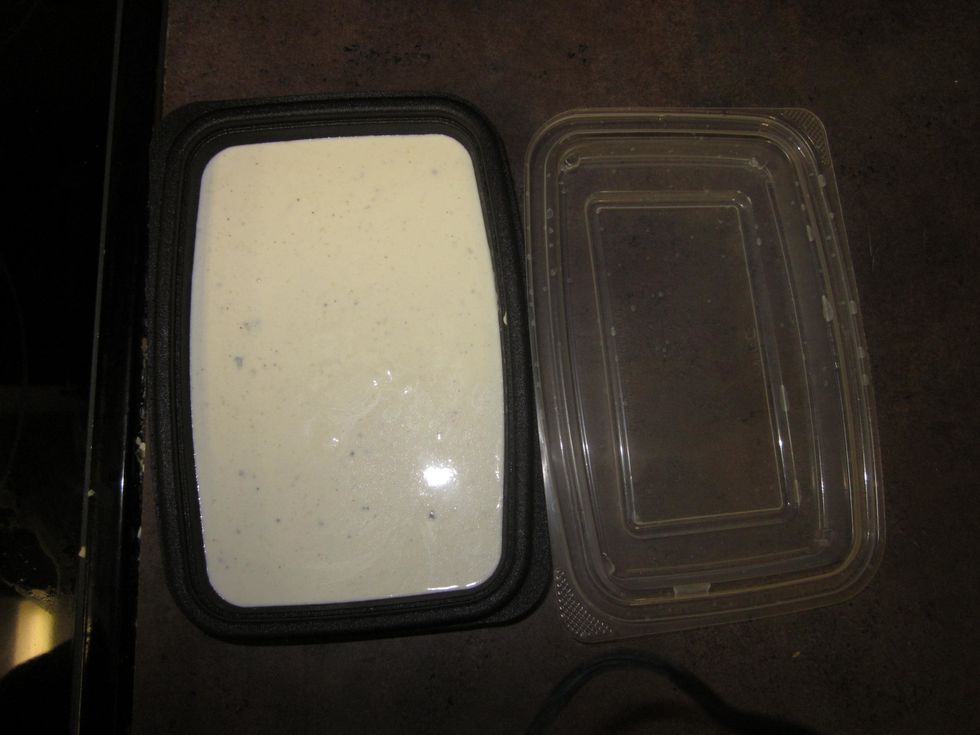 Package in black containers. Each recipe should make two meals' worth, each meal gets one container.
The creator of this guide has not included ingredients