Gooseberry and elderflowers are in season at the same time in Denmark, and a jam of the two is so nice on toast
23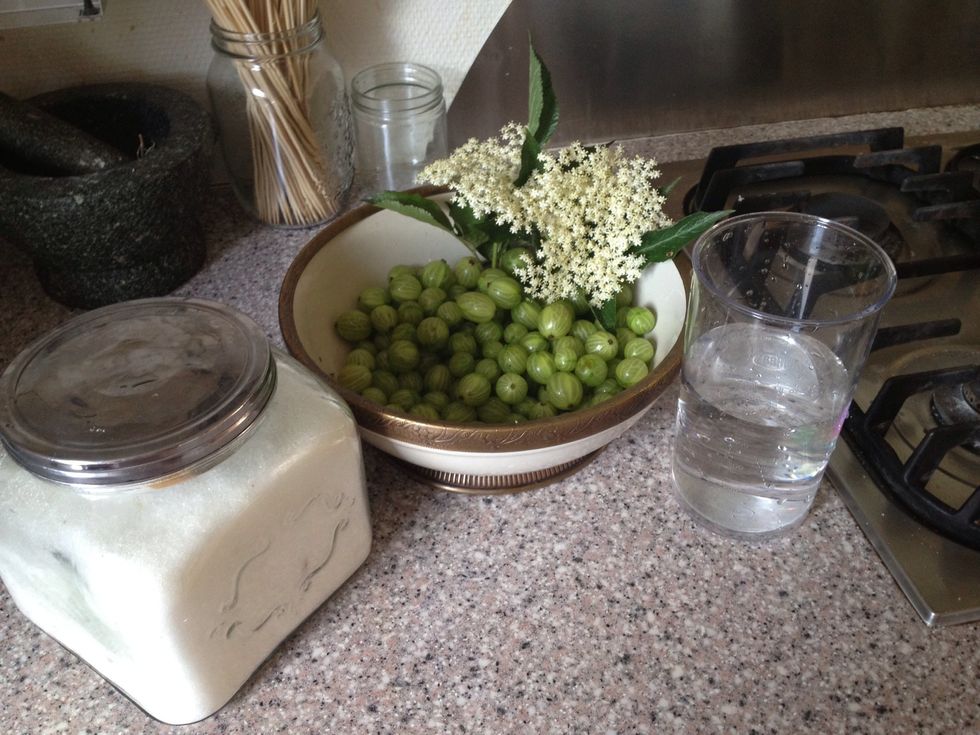 Gooseberries are not a common fruit any more and that is a shame. They taste so nice and are a rich source of vitamin C.
Rinse and cut off the flower and the little stem. Add water and boil until the berries have broken into a mash.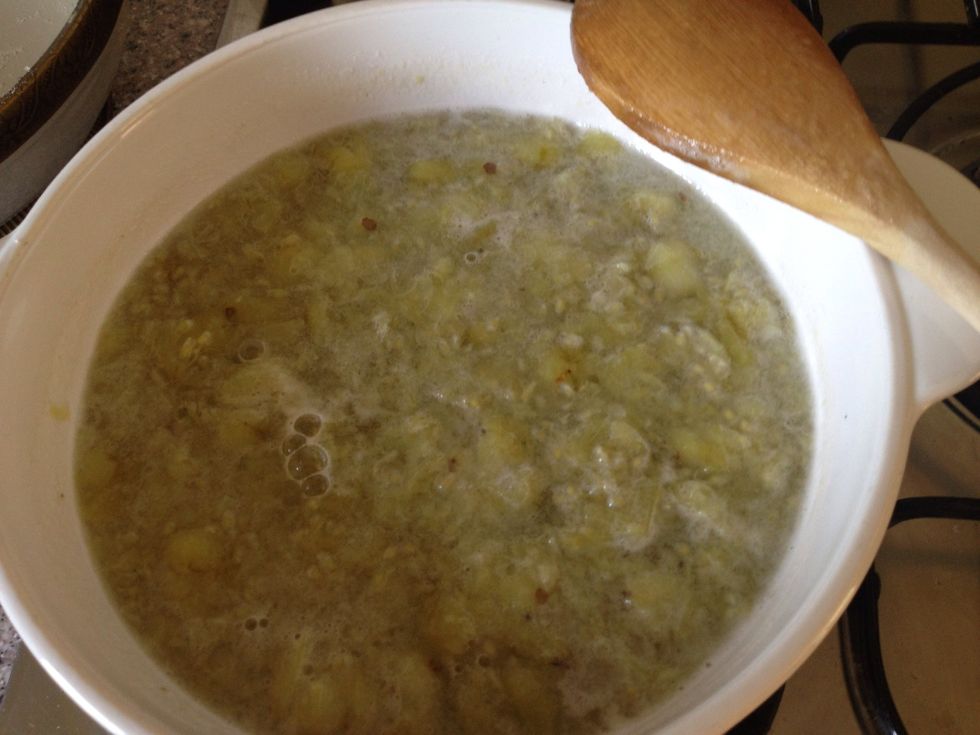 Mash of gooseberries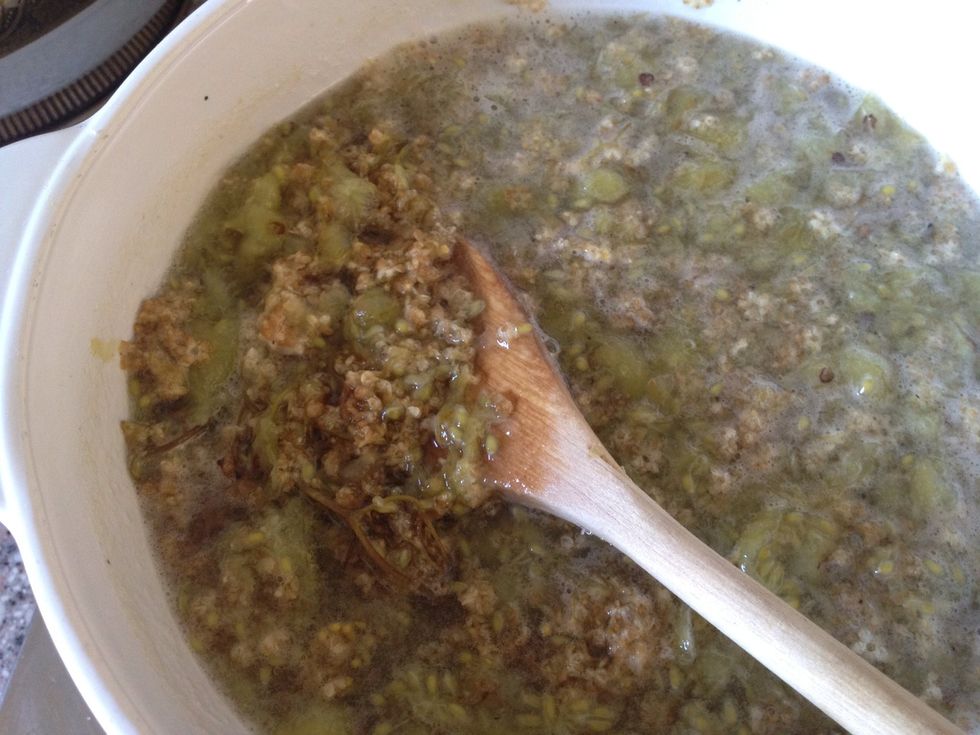 Add sugar and Elderflowers and boil until it sets. To see whether it has set or not put some on a cold plate and run your finger thru the cold jam. If it makes wrinkles it is done, if not boil on.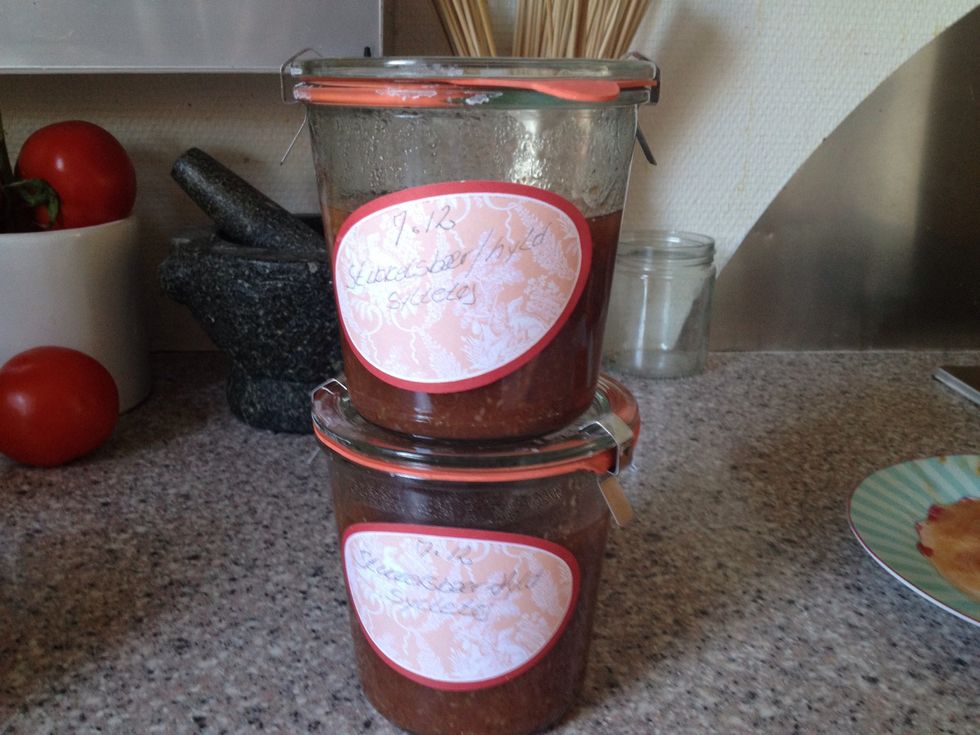 Pour in sterilised jars, label and store in a cold dry place. Once opened keep in the fridge.
1/2kg Gooseberries
1/2l Water
300.0g Sugar
5.0 Elderflowers
Jars