How to make gooseberry chutney
We have a lot of gooseberries this year. Some will be eaten by birds and some will be eaten by us.
52
Get help to pick the best gooseberries.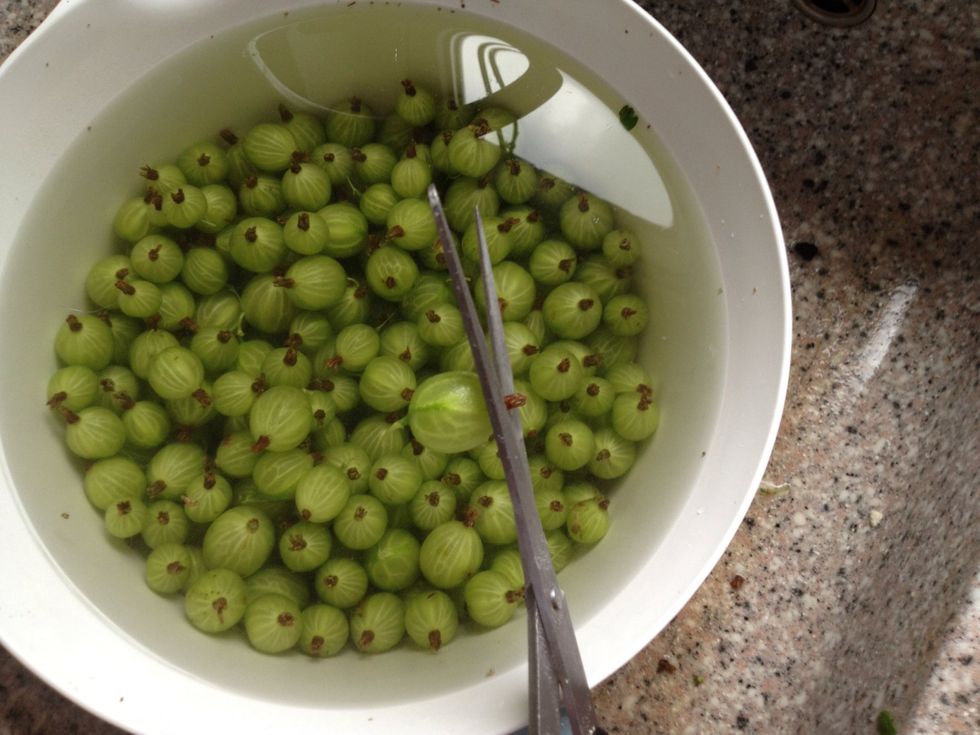 Rinse the berries and cut off the flower and the little stem.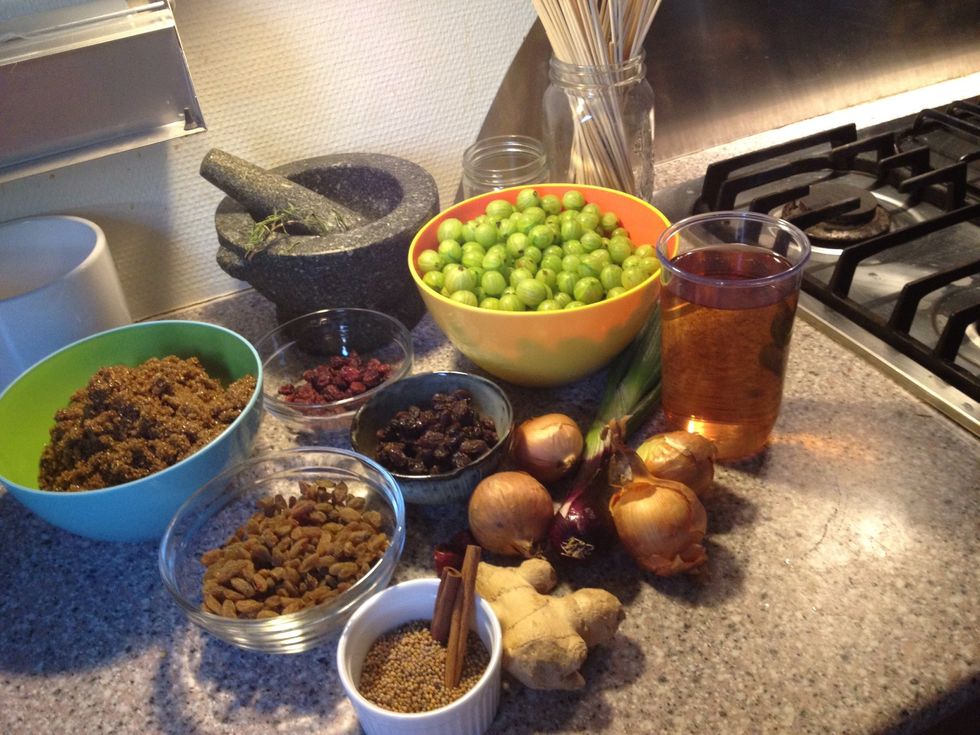 I had some green raisins and some cranberries left over from Christmas. I add some mustard seeds, because they pop so delightful in your mouth when you chew them. Yes I'm odd. Add any spices you like.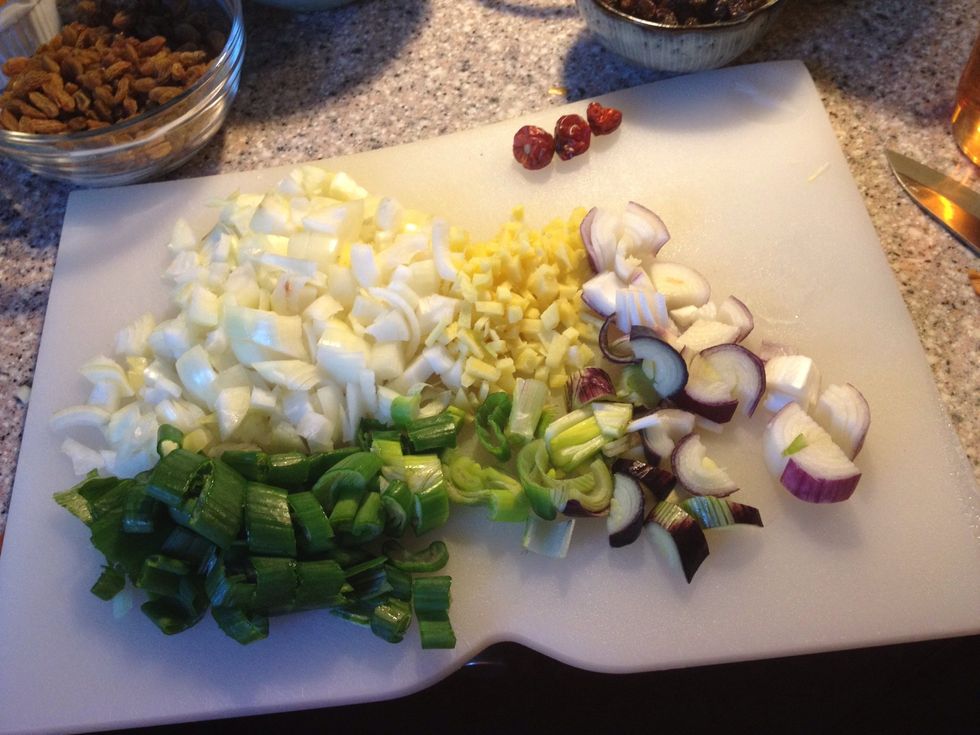 Chop onions and ginger. You can use garlic if you like. I like some heat in my chutney so I added some dry chilies. I used 5 and left them whole so that when the heat is as I like it I can remove them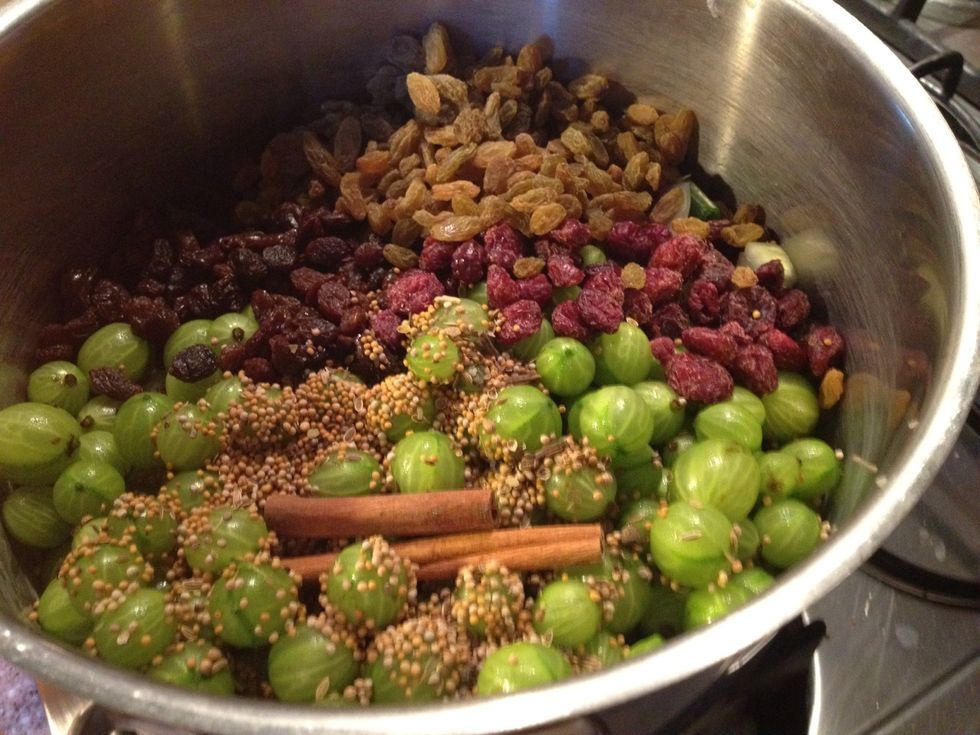 Every thing in the pot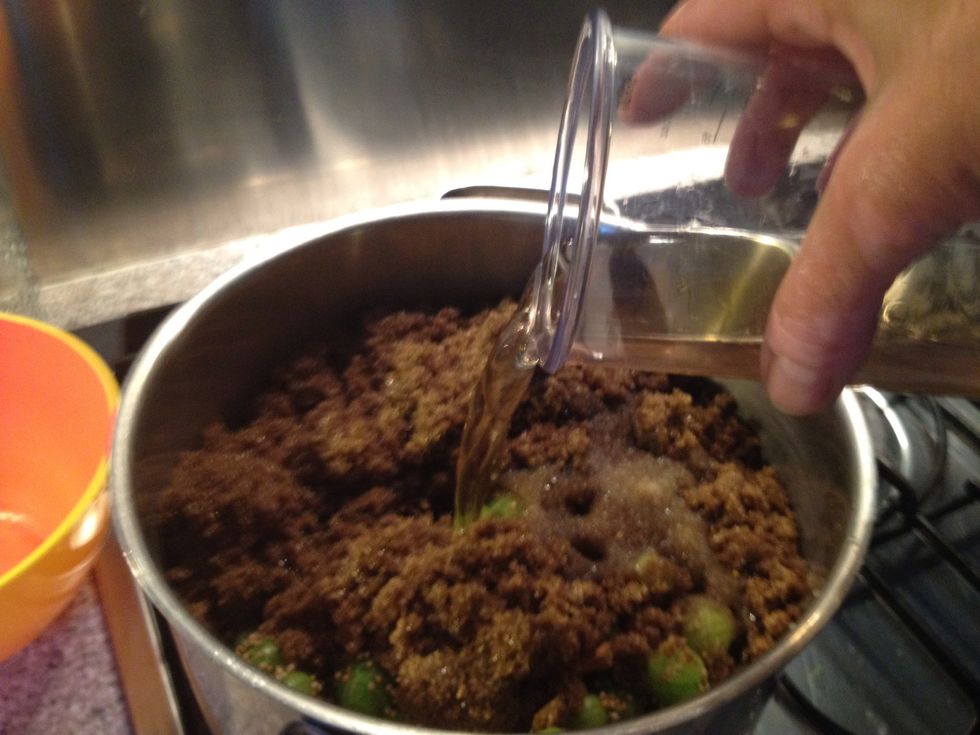 Add sugar and vinegar.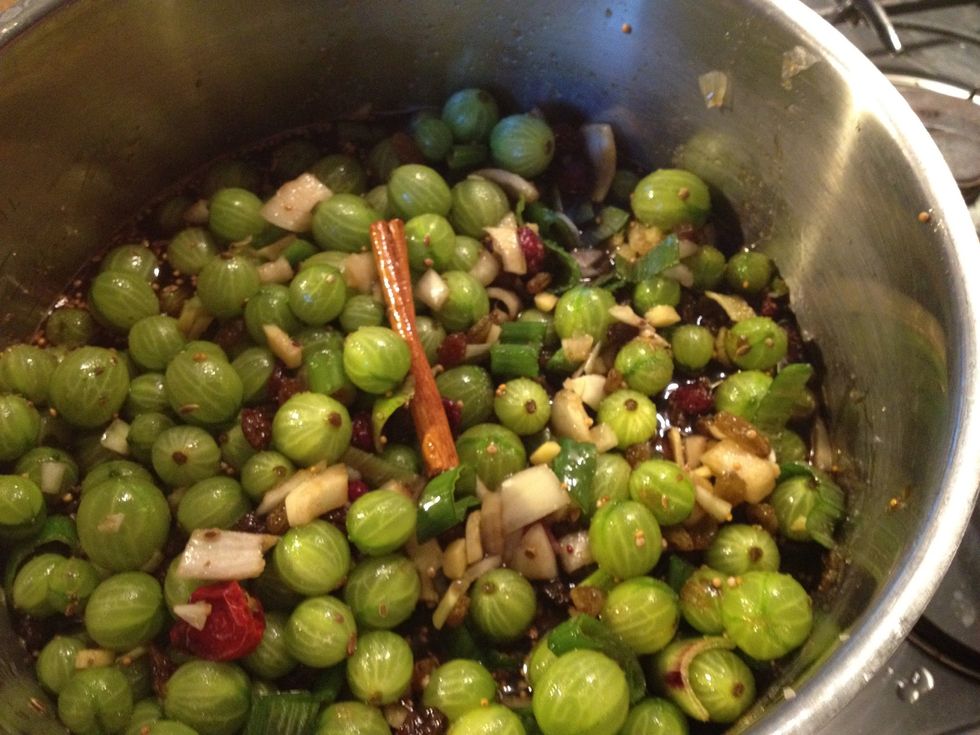 Give it a stir and boil gently for 45 minutes. Stir occasionally.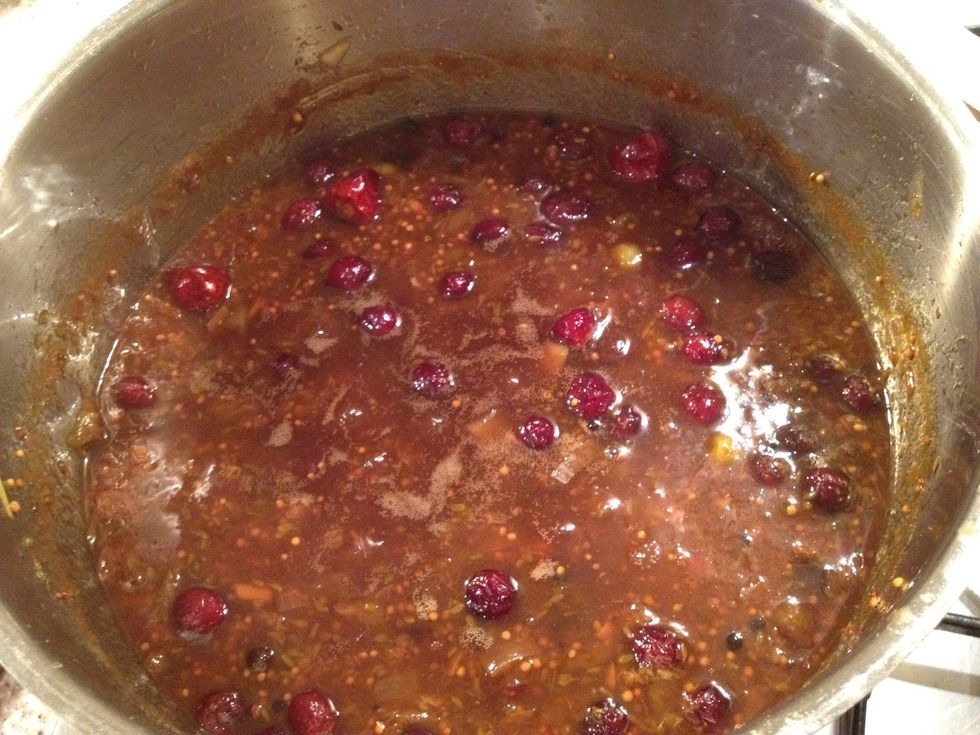 It may not look pretty but the taste is absolutely beautiful. Pour into sterilised jars and label. The spices will mature over the next couple of weeks but you can eat it right away.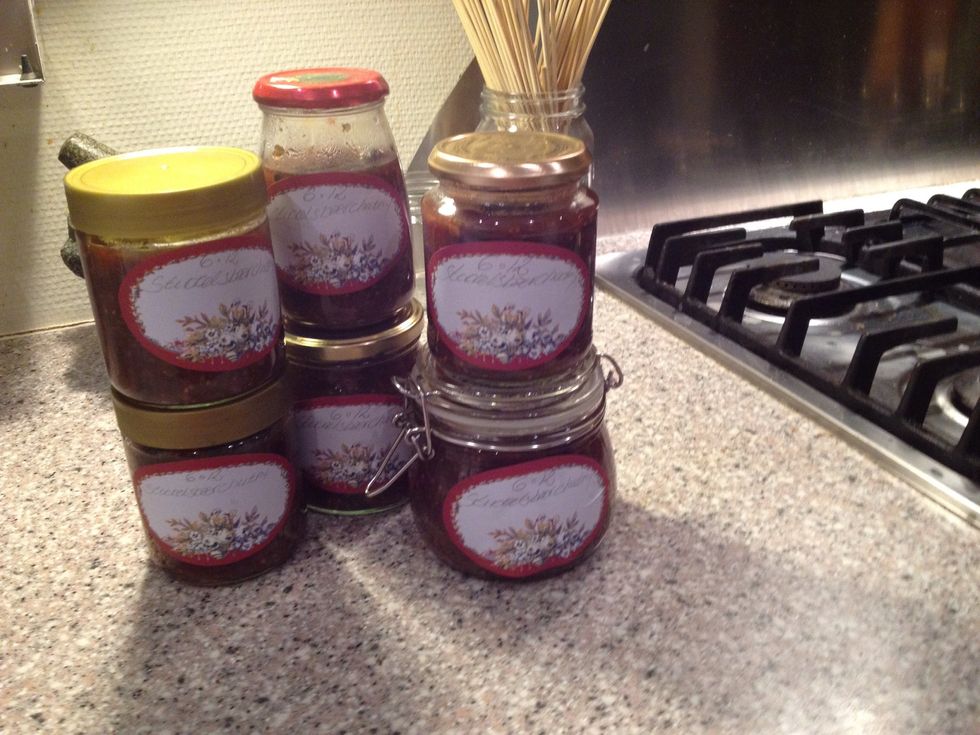 Put it on mature cheese , serve as a condiment to roasts or cold meat, pot roasts and curry dishes. Will keep in a dark cold place for a year. Once opened keep it in the fridge.
1/2kg Gooseberries
670.0g Brown sugar
350.0g Raisins
50.0g Leftover cranberries
50.0g Ginger
5.0 Onions
2.0 Stick cinnamon
5.0 Dryed chile peppers
50.0g Mustard seed
600.0ml Apple cider vinegar
1.0Tbsp Salt